Brass Monkey Recipe
Brrrr, it is freezing tonight. The bobble hat's on and we have a fire lit and at last it feels like winter's here. Let's celebrate this colder weather with a super on trend beer based cocktail this Friday. Beer for me has summer connotations, I only ever really drink it when I am standing in the sunshine enjoying a barbeque. However, I have chosen the Brass Monkey for today's Friday Cocktail, as this name has cold connotations from the colloquial expression 'it's cold enough to freeze the balls off a brass monkey' – and you thought I was classy.
This cocktail, however, is oozing class. The use of beer keeps it up to date as does the citrus shandy style flavour. I inhaled this when it was sub zero outside and it still tasted amazing, so there's no real need to wait until the first barbeque of 2016 to enjoy it. Start now, it's Friday after all, sod the fact it's January and super nippy out there.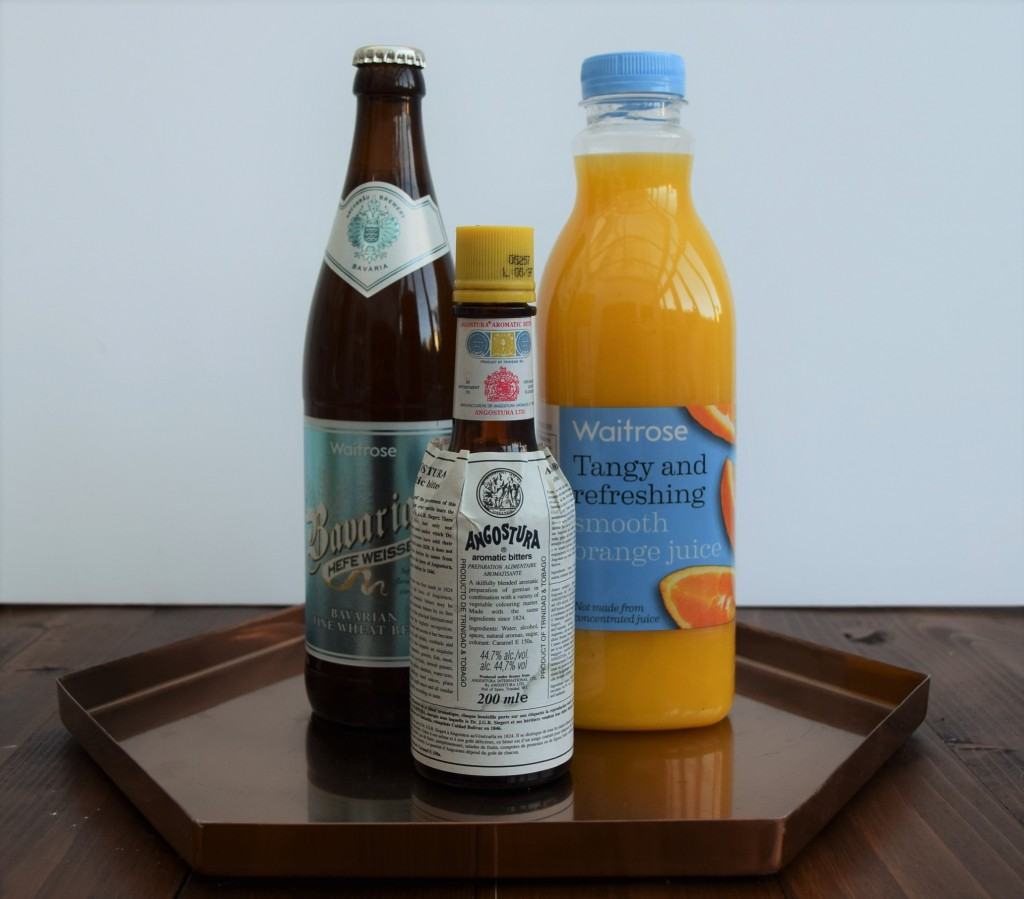 Here's the stylish ingredients for this Brass Monkey. The recipe called for wheat beer and I have to admit, although I am not a connoisseur, it did have a wonderful warm flavour to it. I am sure regular beer or lager would work well too if you can't be arsed to make the trip out. The other two ingredients are hardly complicated, you may well have everything ready and waiting to make one of these right now.
Make a start with a large glass. I had one of the jar-like affairs with a handle which was the perfect size. Measure out the fresh orange juice and pour into the glass.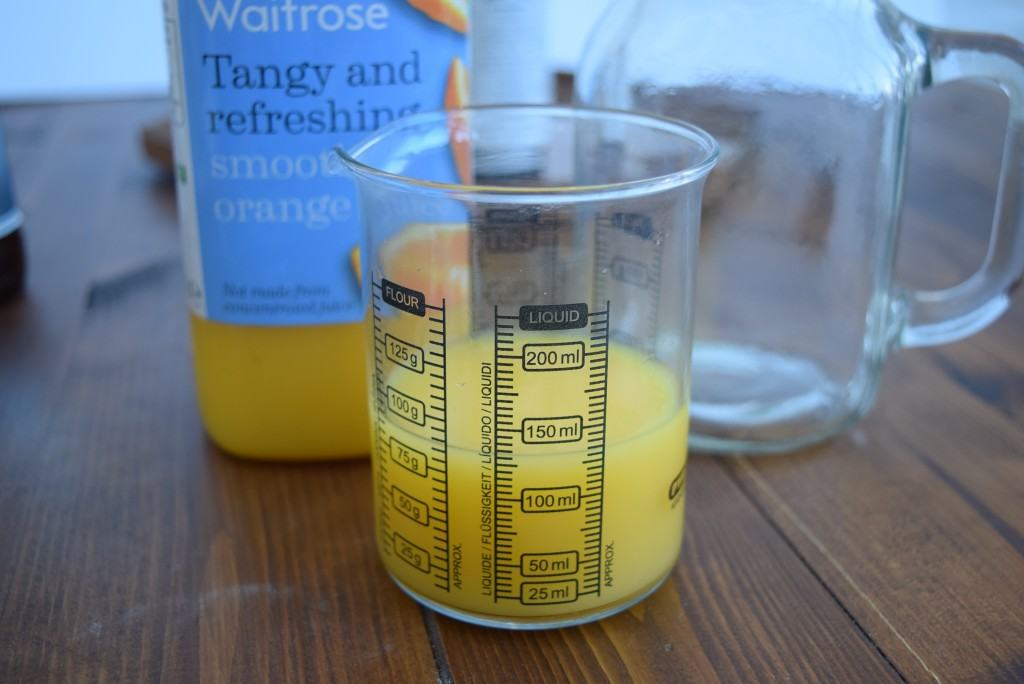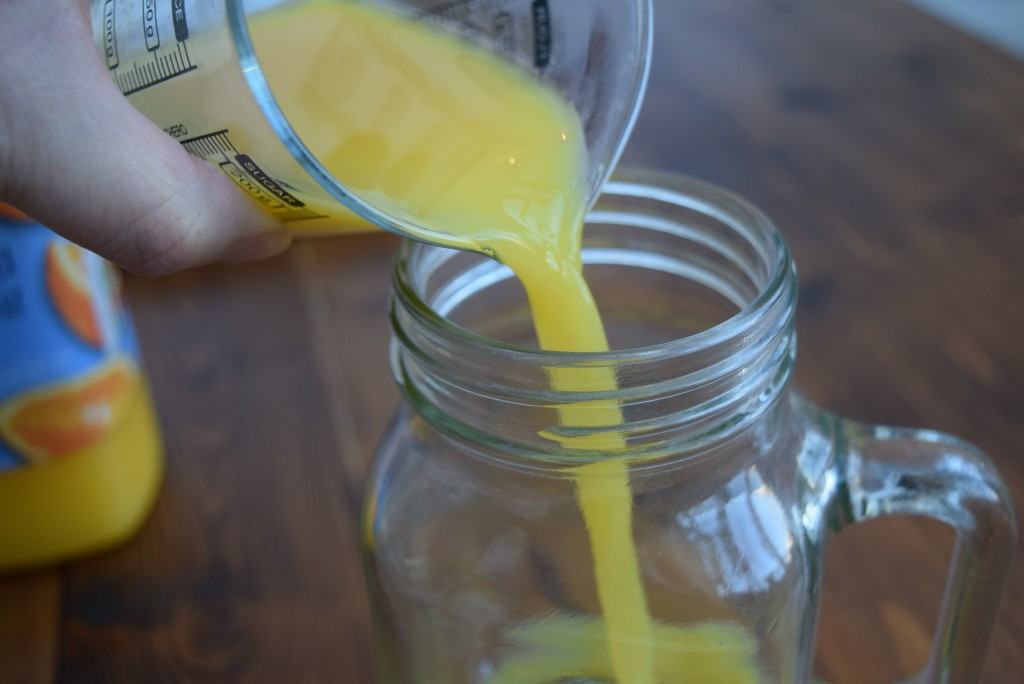 Next top up with your wheat beer. Do this carefully as when I did it it had a frothy head of about 6 inches.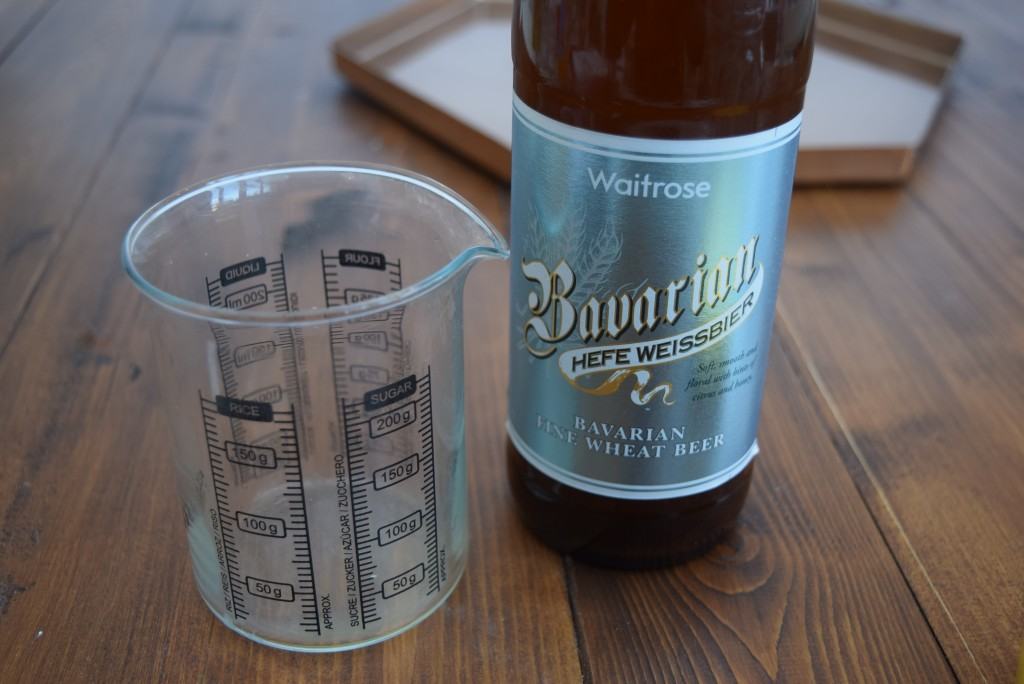 I took about 10 minutes choosing this beer in Waitrose as I couldn't decipher the difference between all the varieties. In the end I went for this quite important looking German offering as they do seem to know what they're doing when it comes to beer.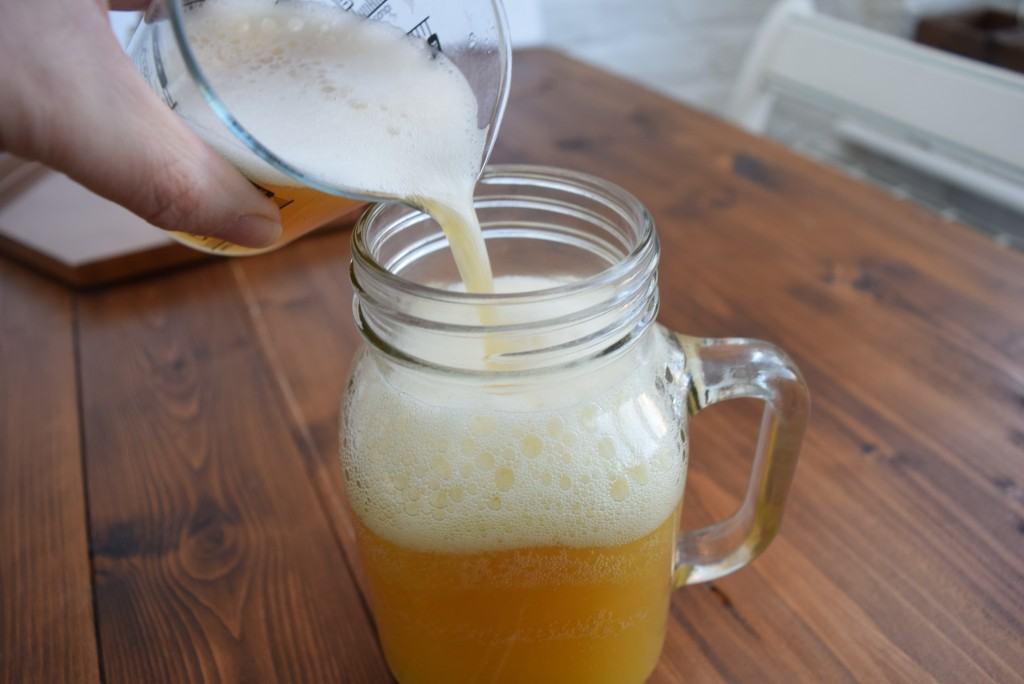 Finally add a couple of dashes of fragrant Angostura Bitters then stir to blend. Not too vigorously or you'll anger the froth again.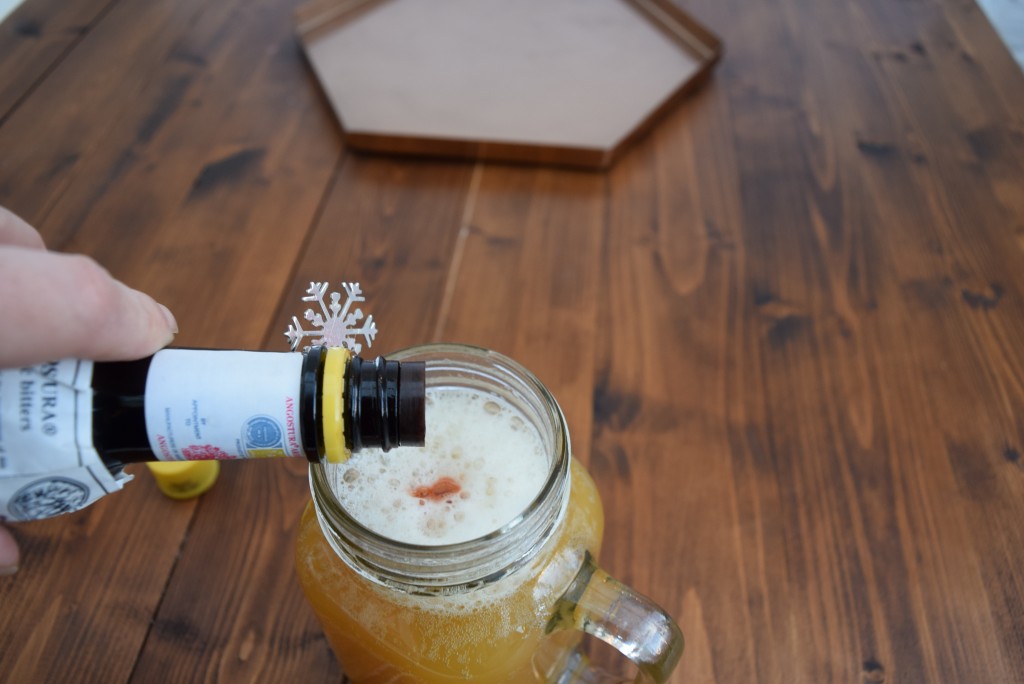 Great to see my festive stirrer still doing good business.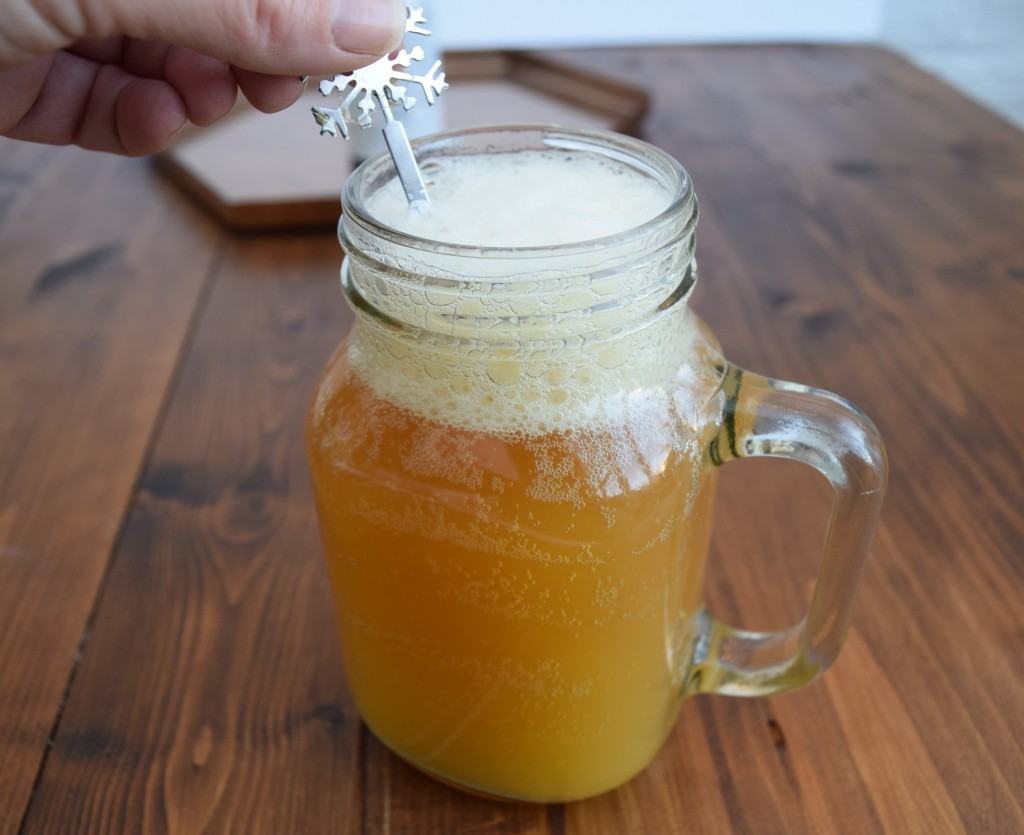 Pop in a straw and sip away. Or glug, this is a really gluggable drink. I can vouch for that having drunk this all by myself, I was not sharing.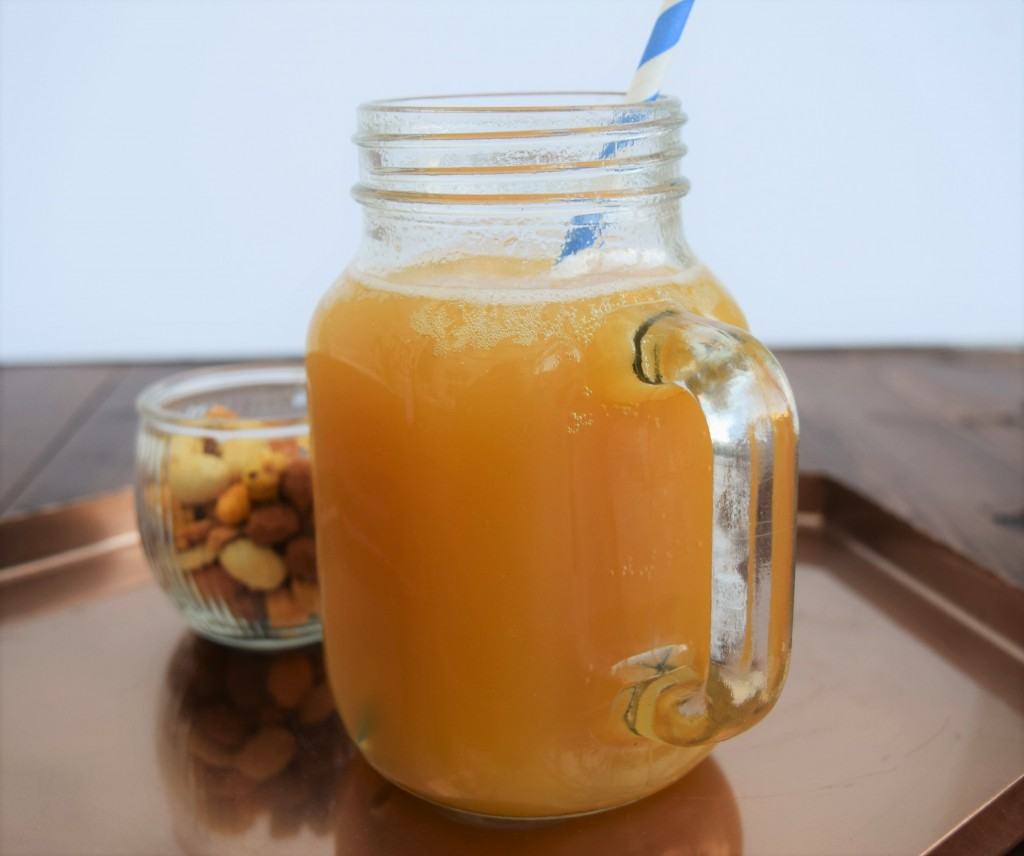 It's deceptively boozey too, I felt a little tiddly having drunk this whole glass.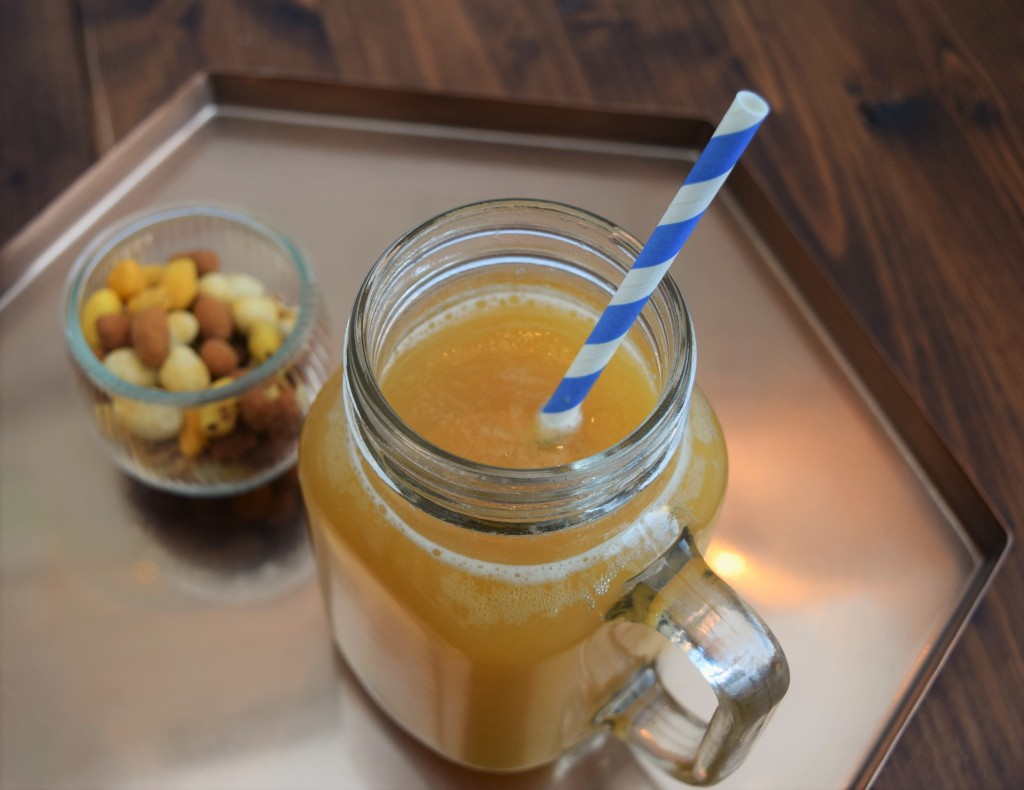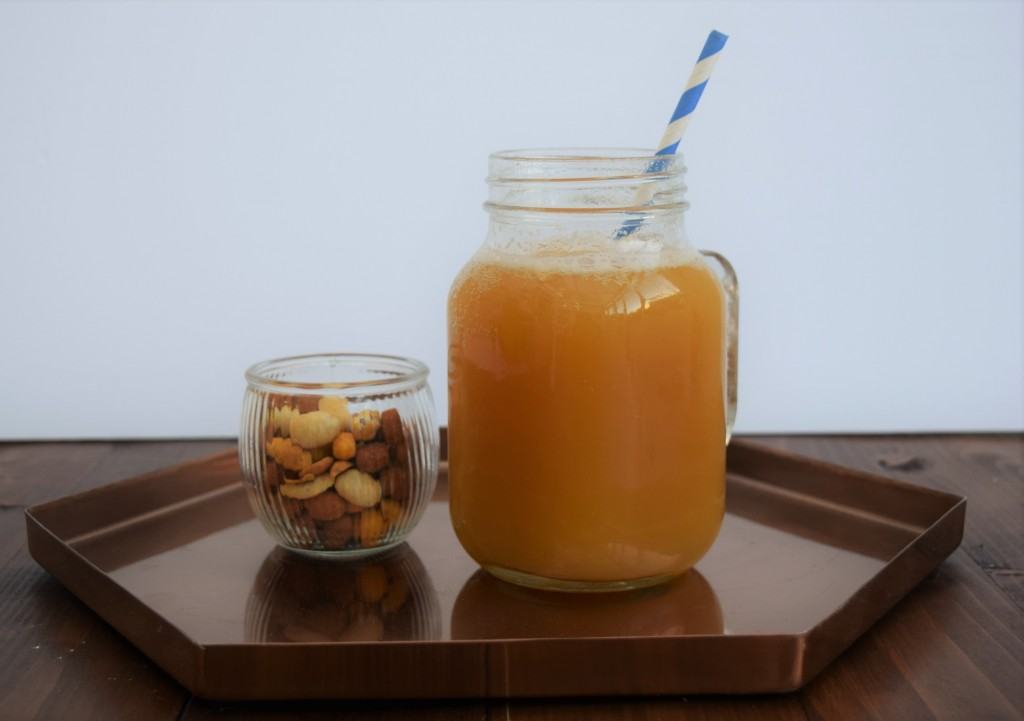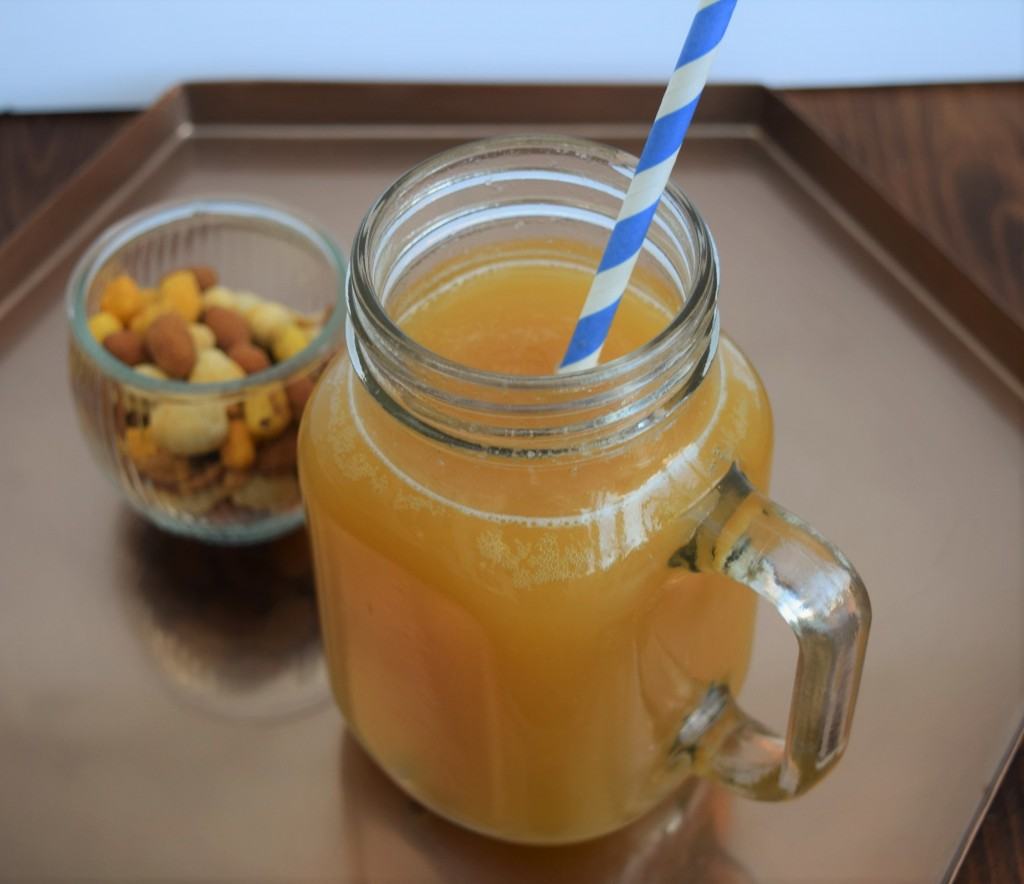 Beer cocktails are dominating the 2016 trends lists, so I feel quite ahead of the game with this tangy, refreshing concoction. This is delicious to drink now, or make a note of it for days when it's not brass monkeys outside.
Have a restful weekend.
Lucy x
Brass Monkey Recipe
Makes 1
You will need a large glass
150ml fresh orange juice
350ml wheat beer, chilled
A dash or two Angostura Bitters
Take a large glass and pour in the orange juice. Carefully and slowly top up with the chilled wheat beer then add a couple of shakes of bitters. Stir then sip, enjoying every drop.