Pasta with Salmon and Spinach Recipe
And we're off. George's GCSE's have started in earnest and the poor bastard has one everyday for the next month, with only half term for a breather. I feel super sorry for anyone taking any exam, I didn't love the stress, expectation or lack of social life when I did mine, it was a reasonably miserable time. However, as I am unable to offer much in the way of revision strategy what with my last exam being sat 30 odd years, I can offer sustenance in the form of brain food. My Pasta with Salmon and Spinach being just such a dish.
I have been researching what the best exam foods are and top of the list is oily fish. Not really a problem in our house as we are big fish fans, so to incorporate it with a hungry teens favourite and the only green other than broccoli he'll eat, makes this Pasta with Salmon and Spinach the perfect pre GCSE dish. The spinach is magnesium rich making it ideal for replenishing reserves used during such stressful times as these. Other top foods to feature in your pre exam meals are beans, yoghurt, eggs and seeds. Not all together, obviously, but there are plenty of recipes on Lucy Loves for you to play with. It's with huge thanks to Cooktoria for the recipe inspiration and the good old world wide web for the nutritional business.
George did happily eat this dish, his only comment being 'less spinach please'. I ignored him and told him if he didn't pass his GCSE's he'd end up living with me forever and I'd make him eat spinach and broccoli every night. Hopefully that's incentive enough for him to push on.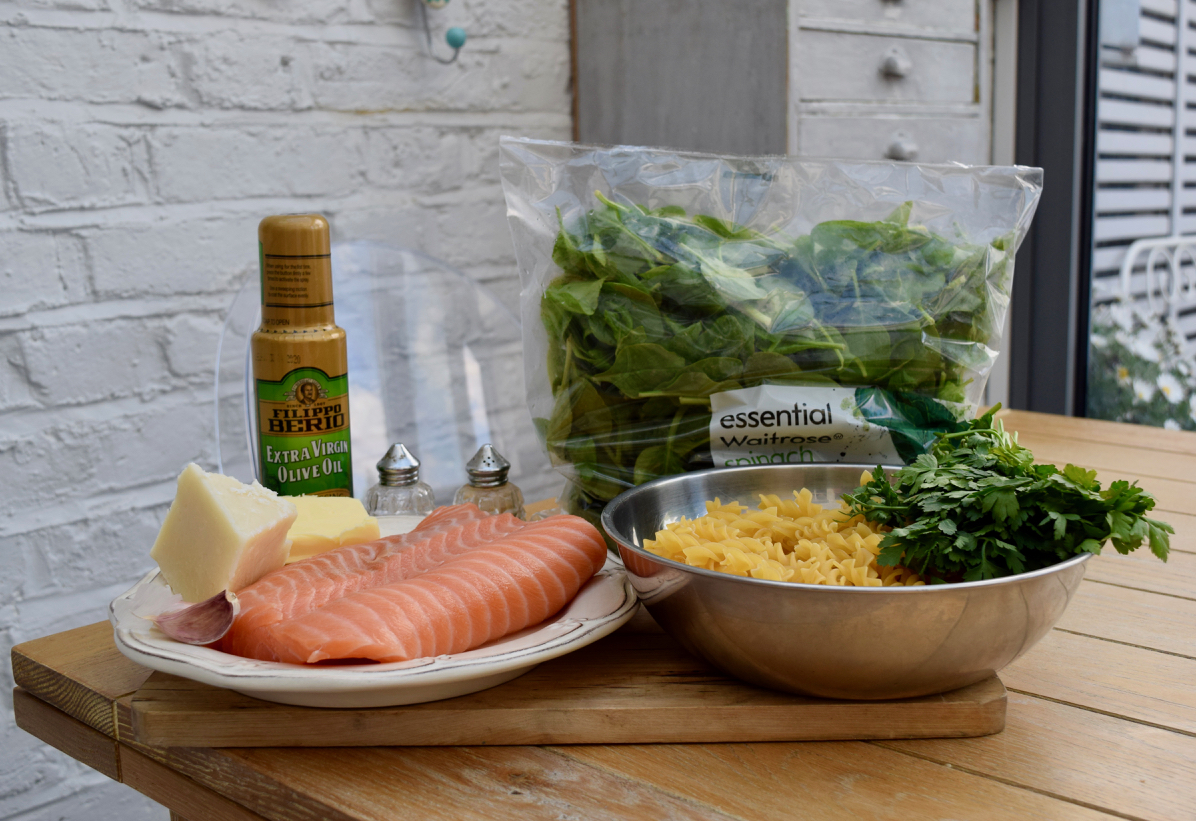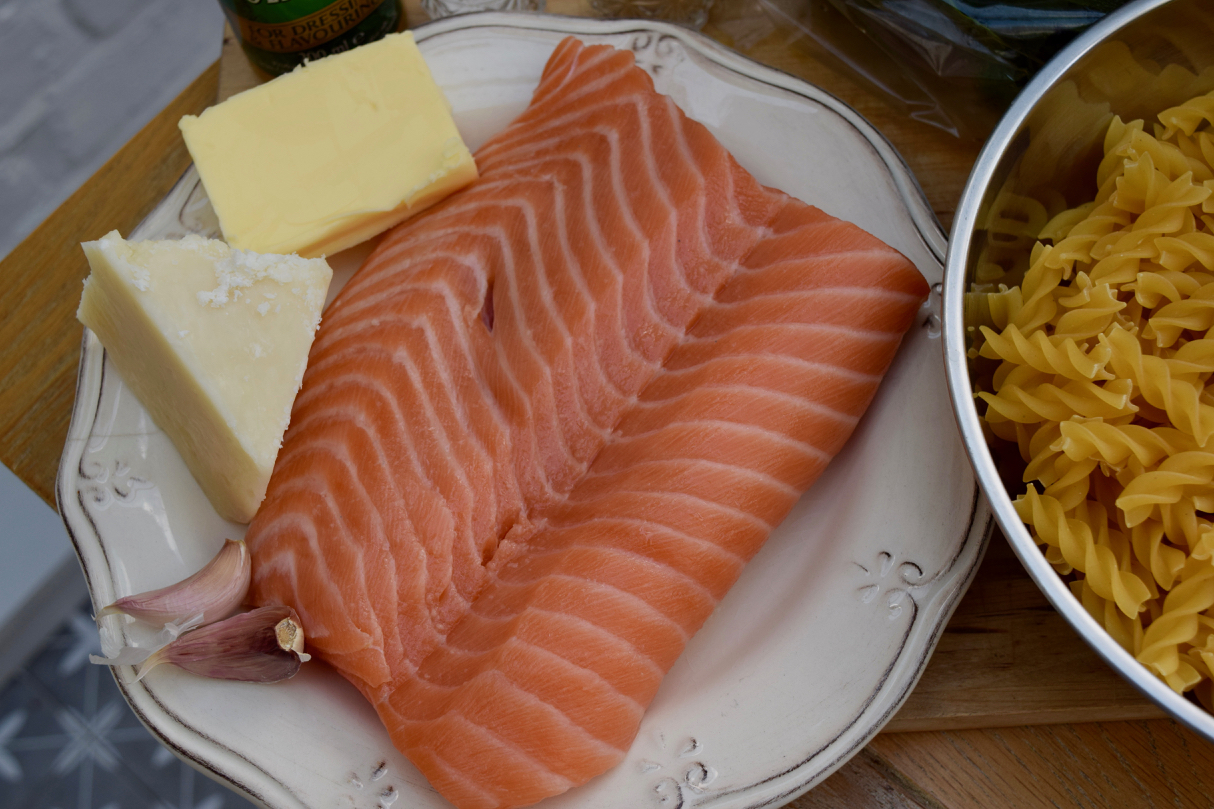 Simple, nutritious ingredients here, all full of brain boosting, anxiety reducing bits and bobs. My salmon was a wonderful whole piece, but smaller pieces would work here too. It's expensive, but you only need 500g so it does go quite a long way. Please note as I am in a revision guidance wormhole I forgot to feature the cream, well done me.
Make a start on this dish by cooking your chosen pasta according to the instructions on the packet. Brown pasta would be amazing here for added fibre, but I can't get my family to eat it, pernickety buggers that they are.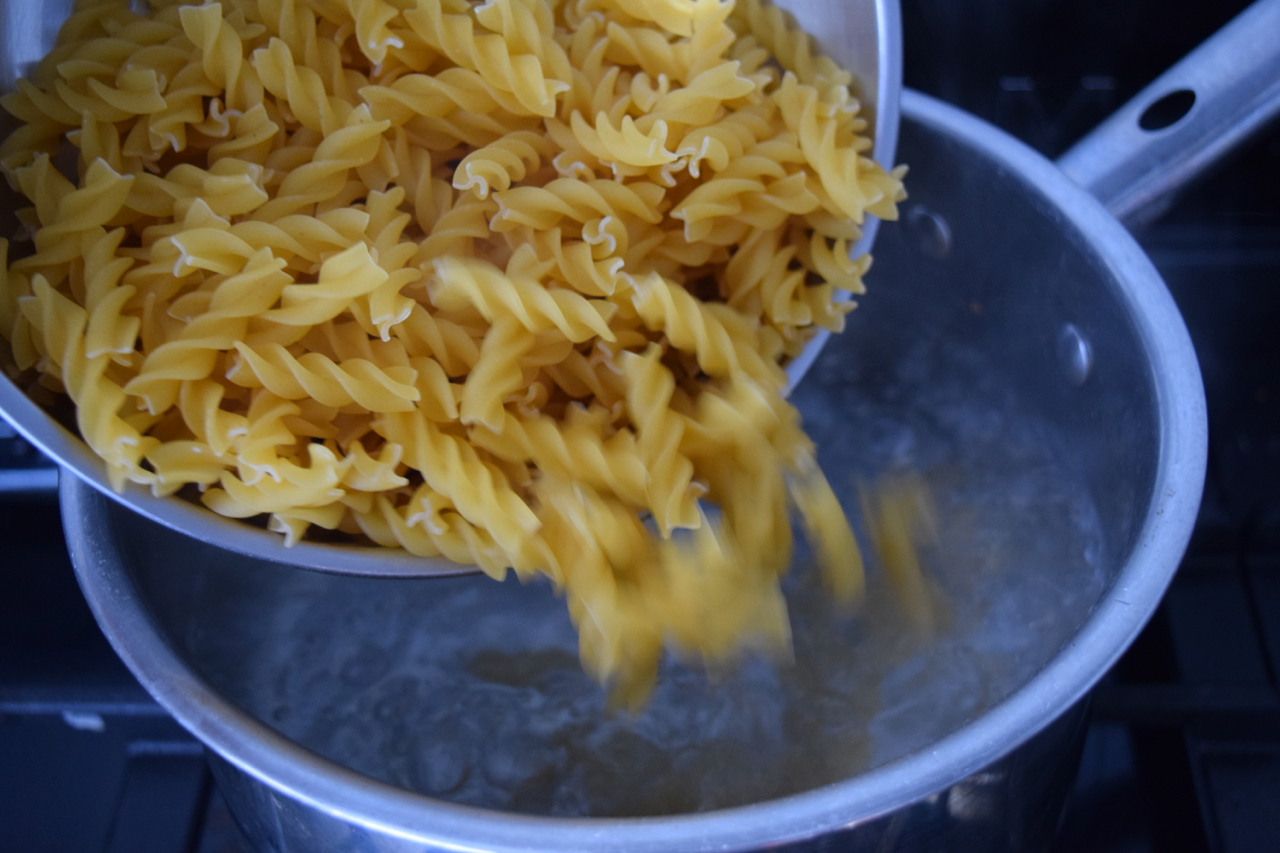 While this is cooking, crack on with the fish. This doesn't take long. Take a large pan, I used a high sided sauté pan, and add the butter with a splash of oil. Heat over a medium flame then add the chopped garlic and cook until just softening, around a minute or two.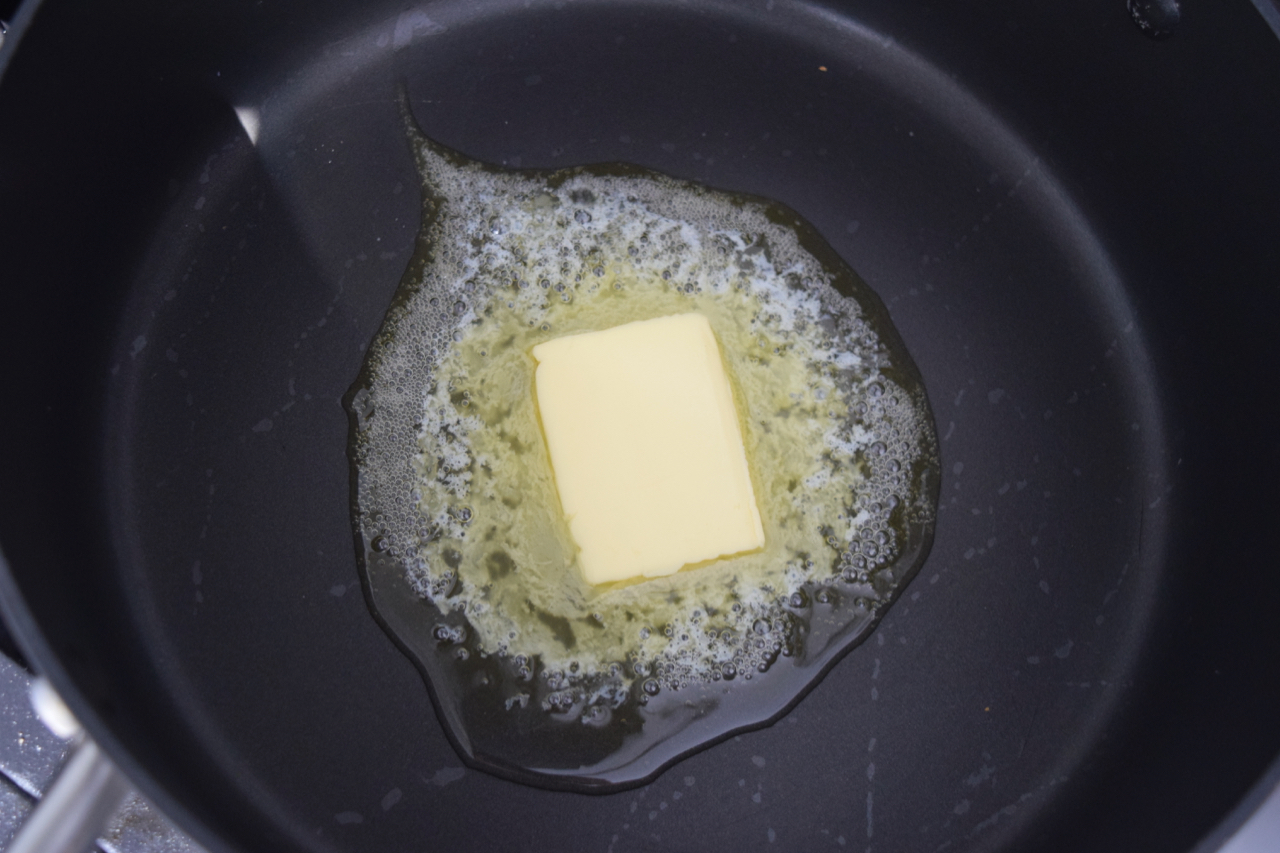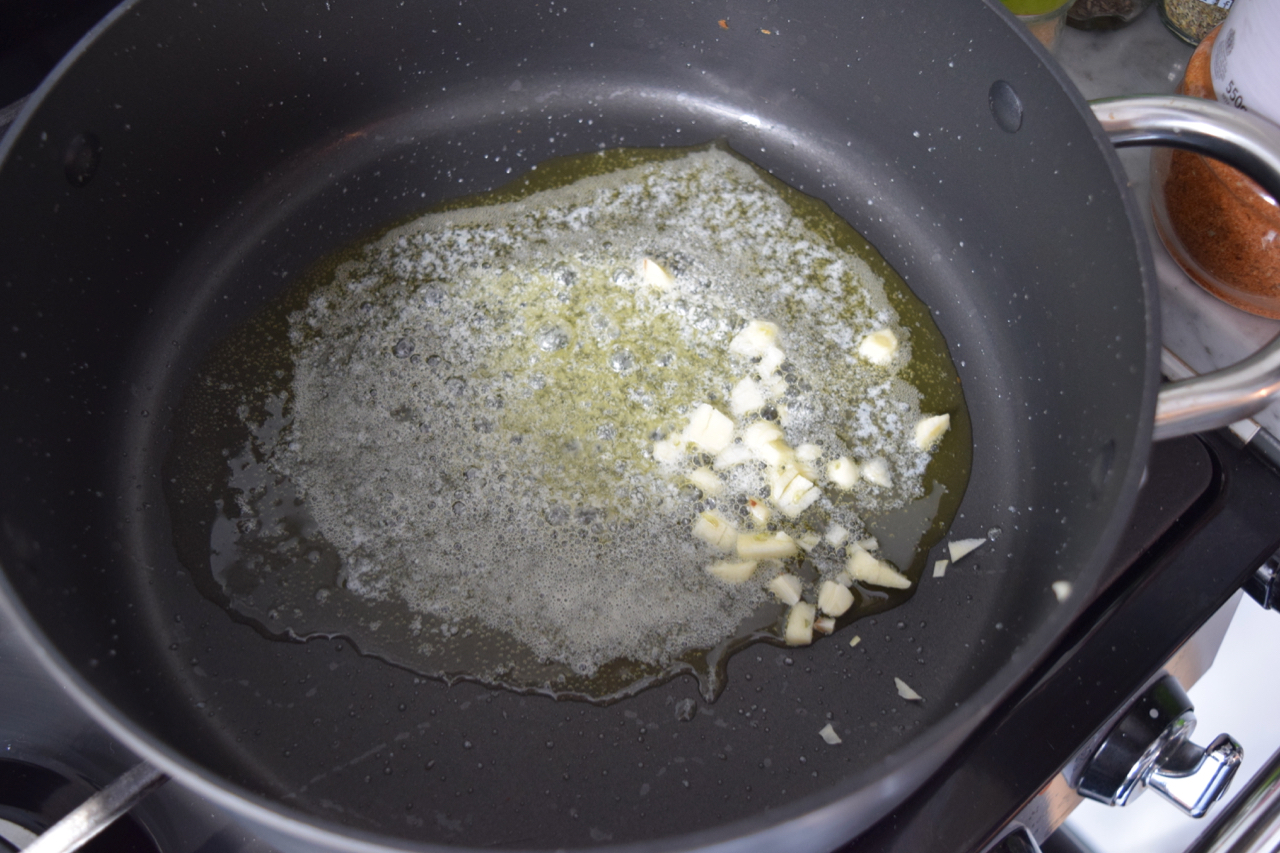 Next, add either your whole piece of salmon or a couple of pieces to the pan, breaking up into pieces as it cooks through. This will take about 5 minutes or so.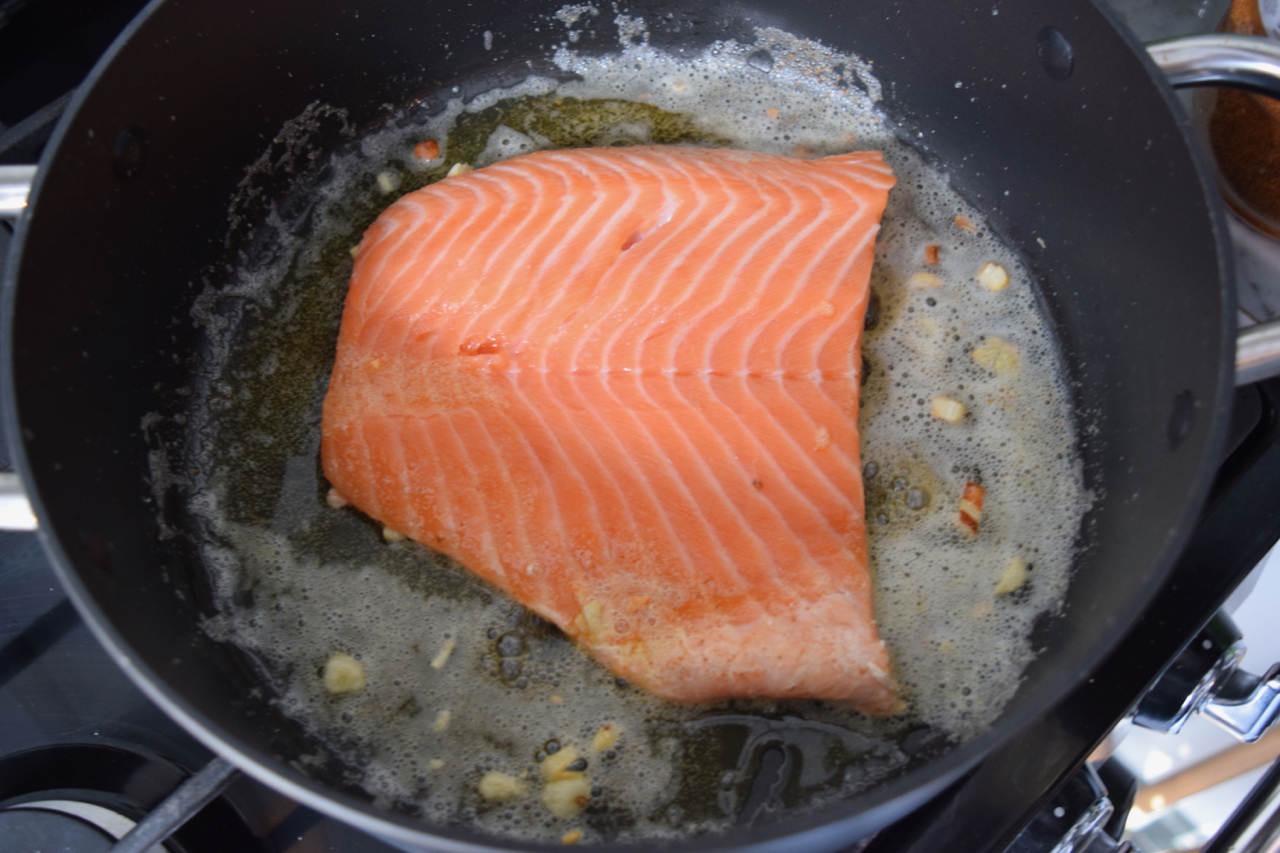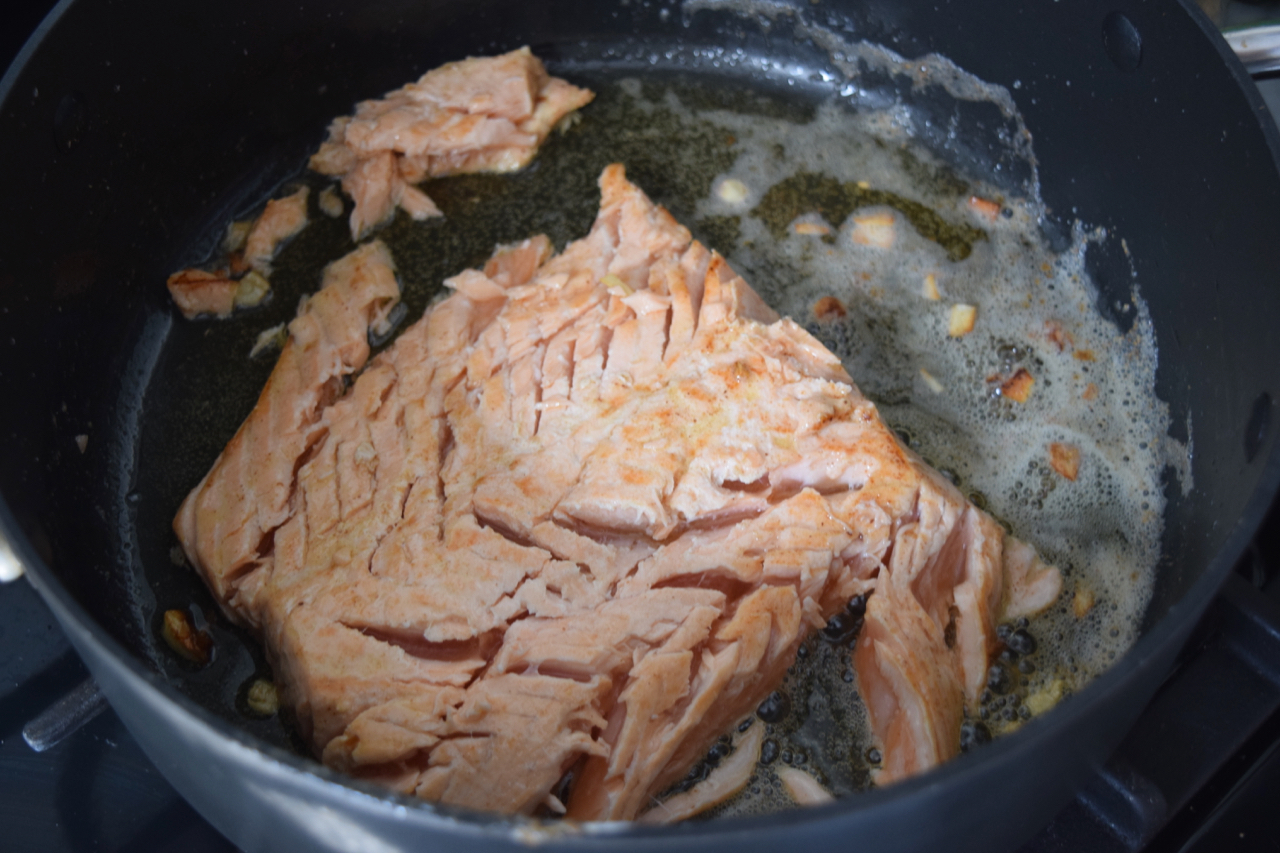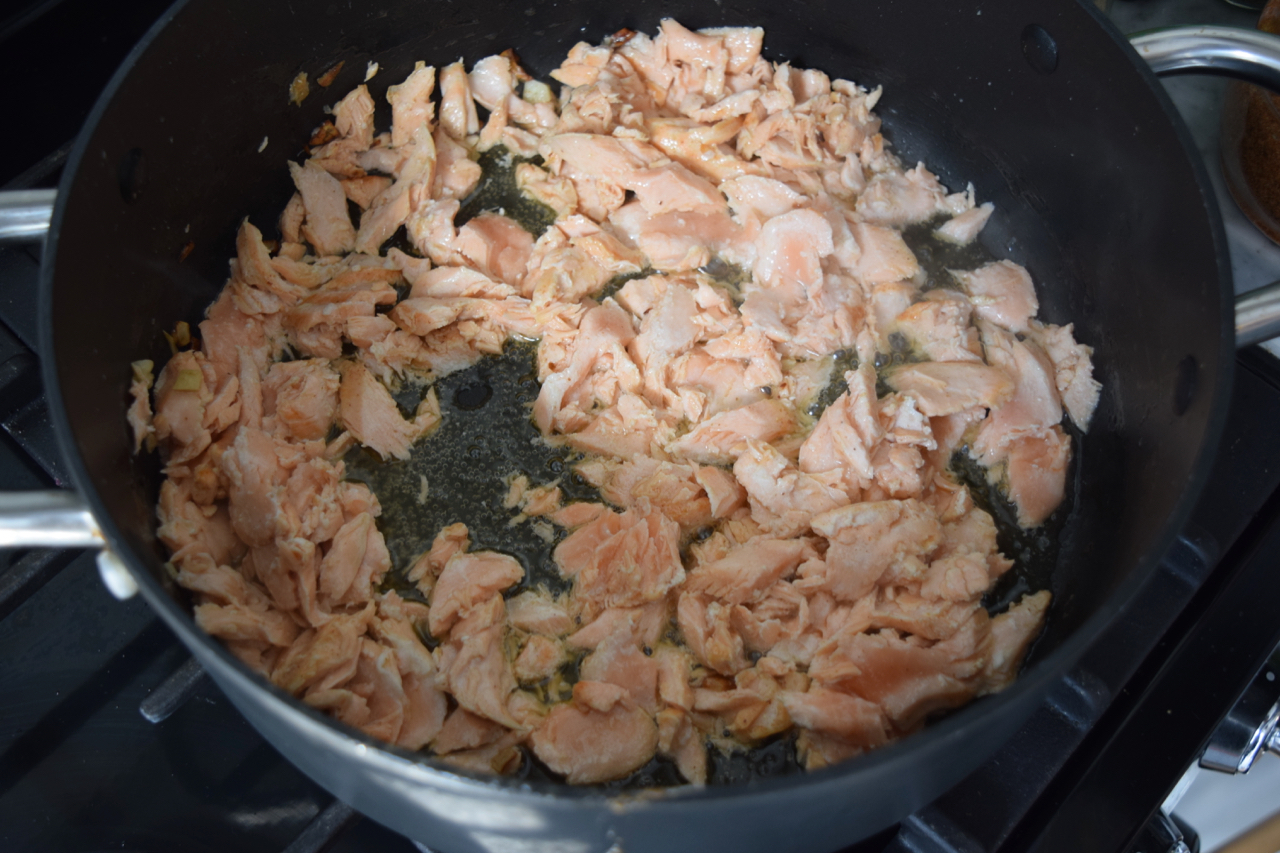 Now add your fresh spinach and stir to wilt for a minute or so.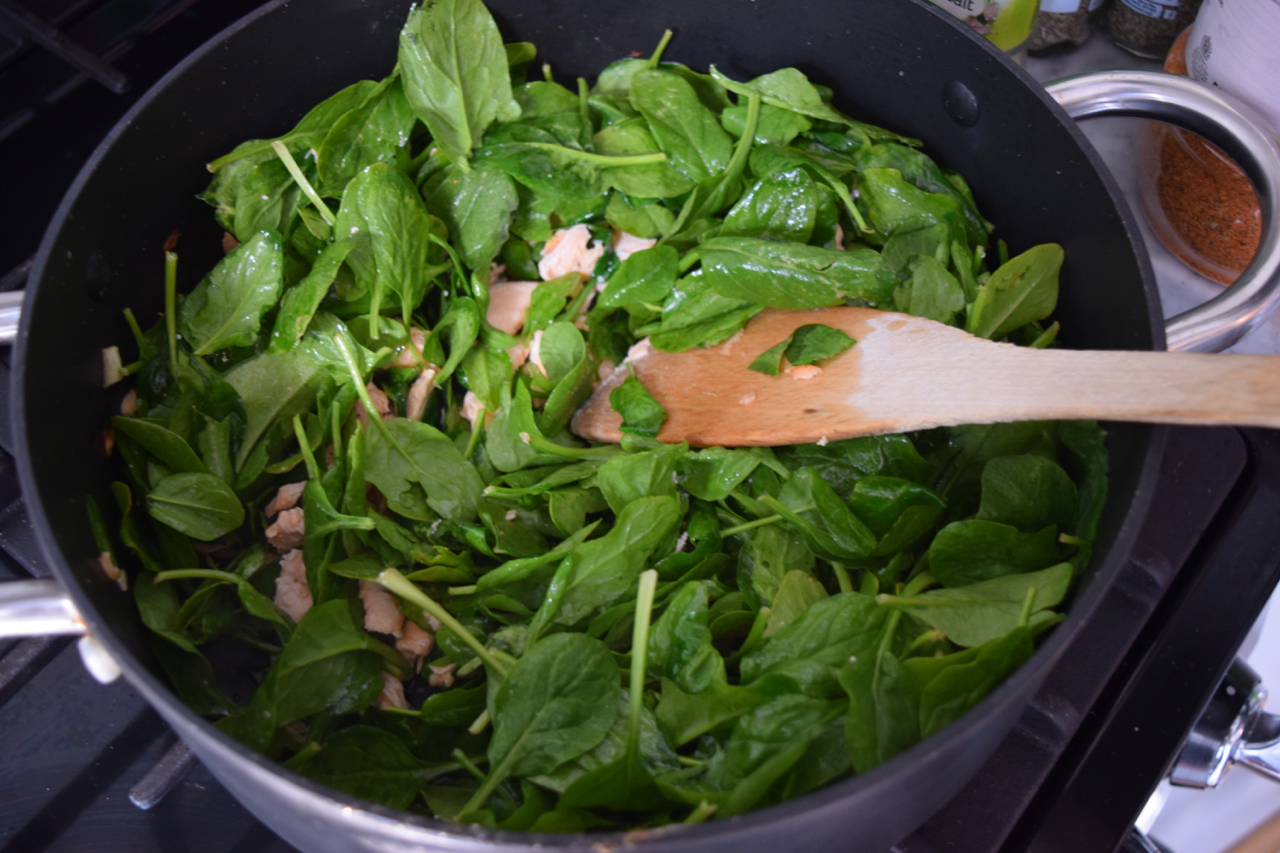 Pour in the forgotten cream, add the grated parmesan, chopped parsley and generous amounts of salt and pepper, to taste.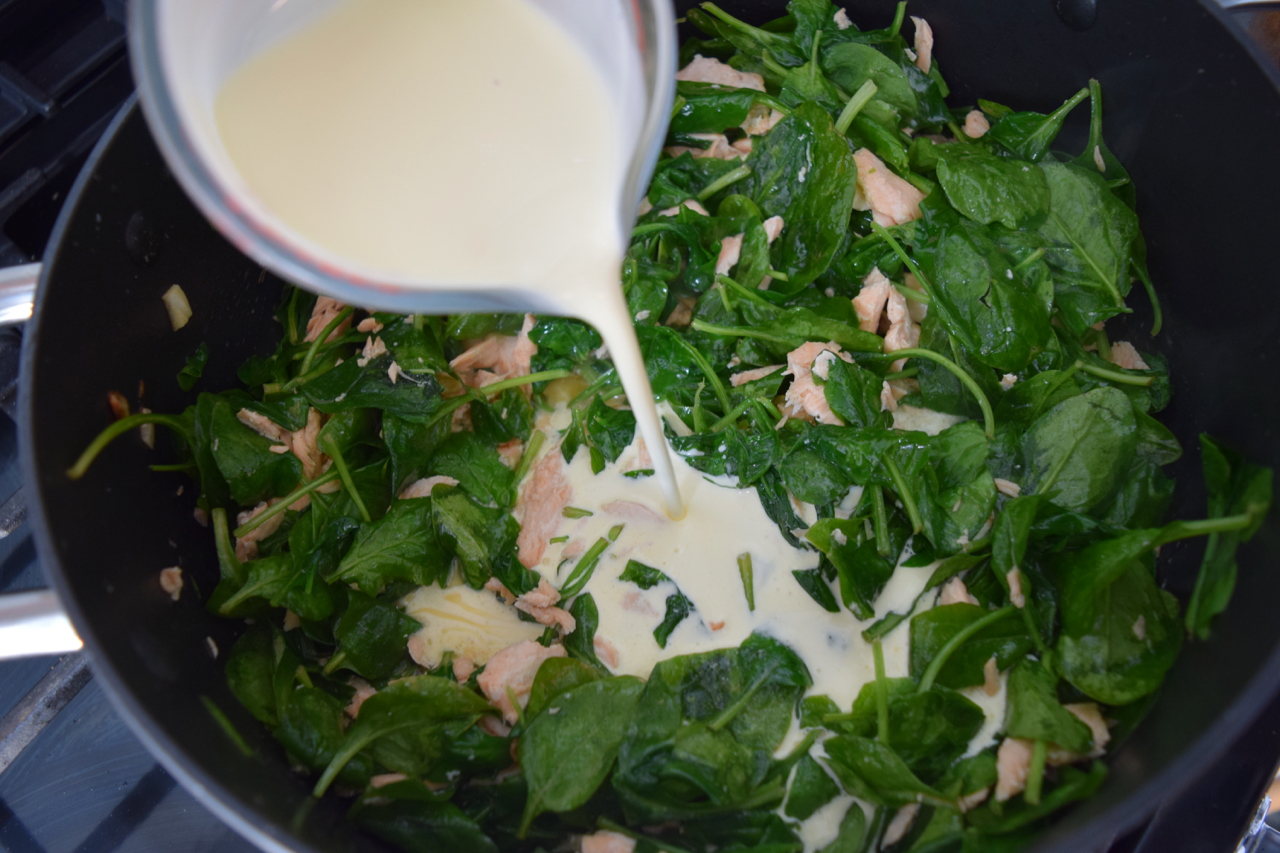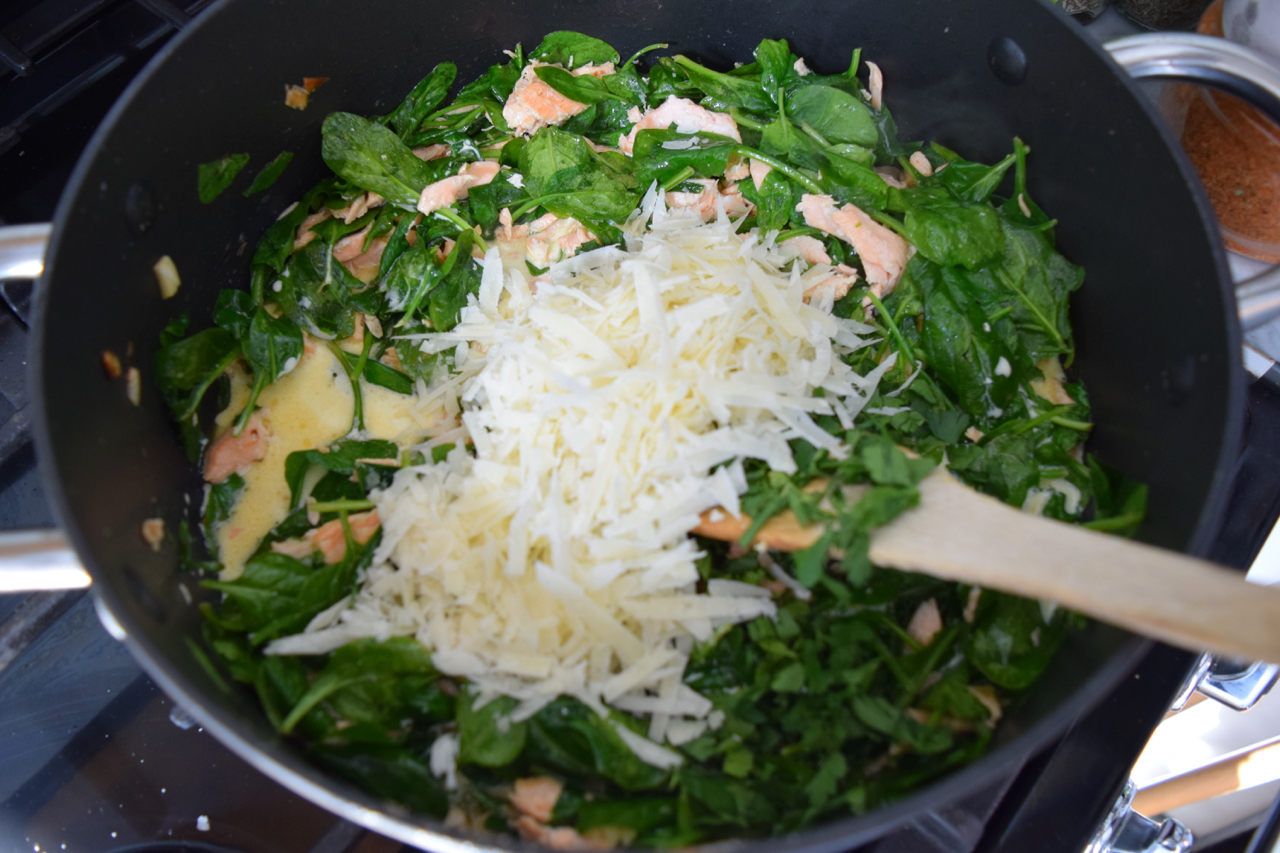 Give everything a great stir, then simmer for a minute to melt the cheese and heat it through.
Tip in your drained pasta, stir again and heat until bubbling and piping hot.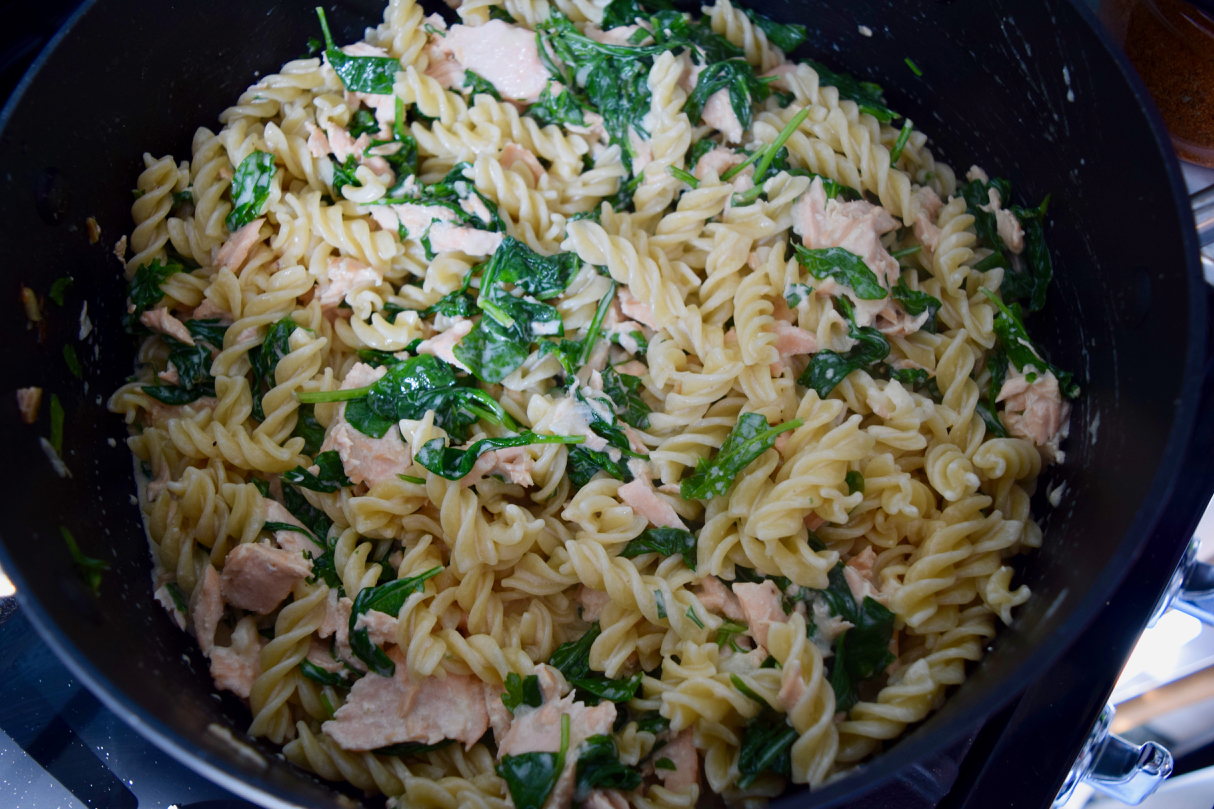 Serve this amazing tasting brain food with some extra parmesan shavings. And a pile of revision guides.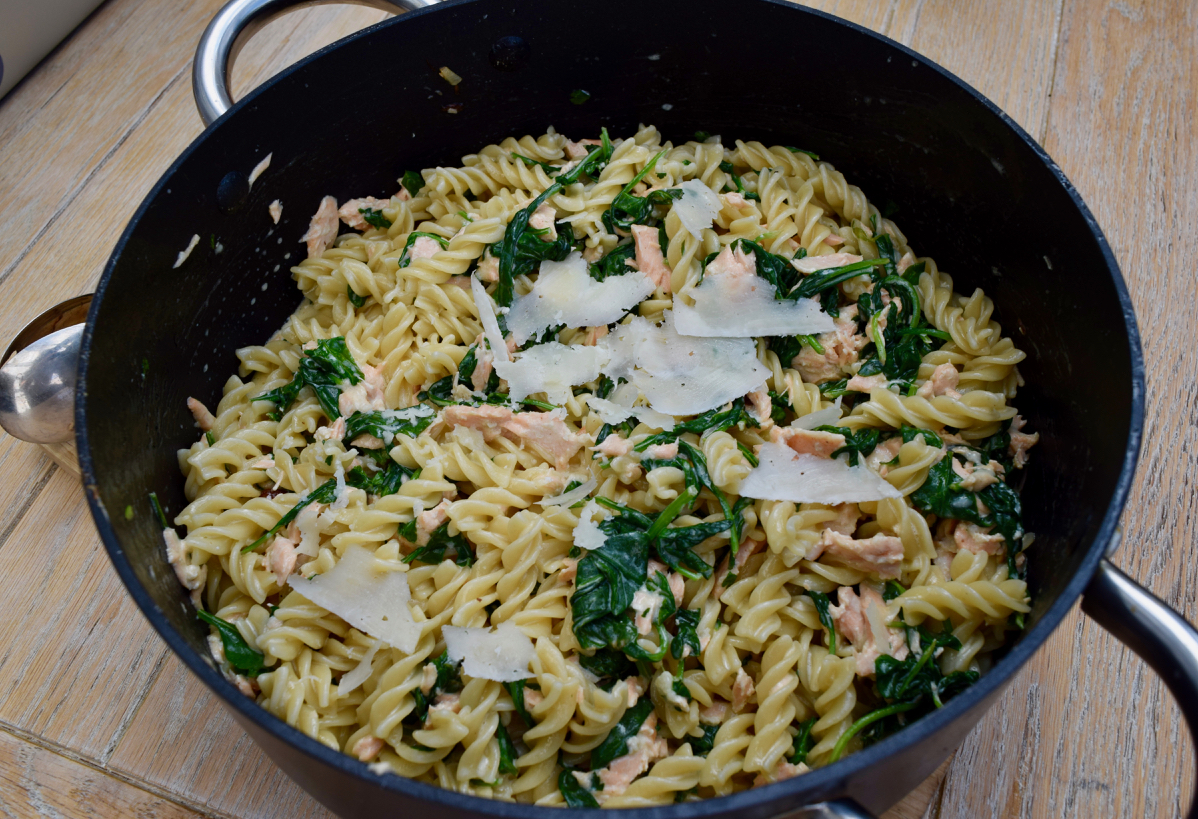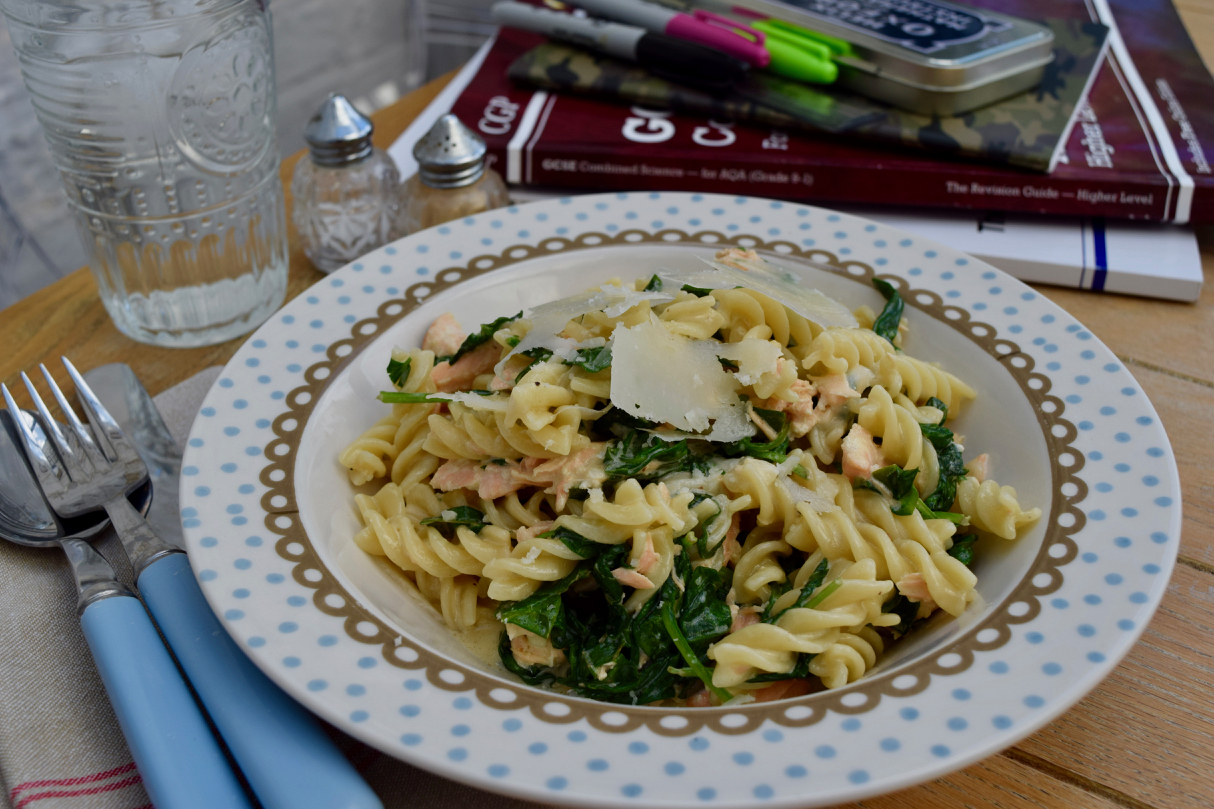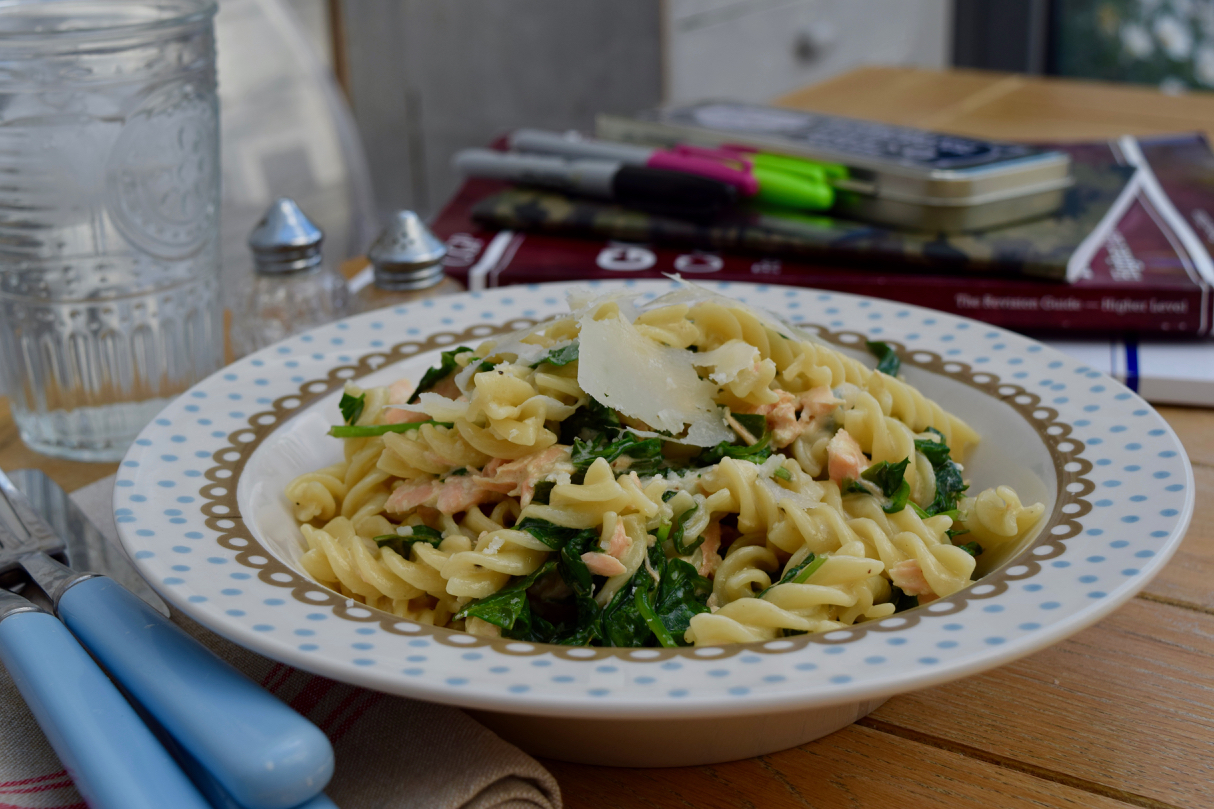 This a brilliant dish for the whole family, not just swatting teenagers. I suggest though, for grown ups, serving it with a litre or two of red wine to keep your nerves calm during the coming weeks.
Best of British to anyone with exams on the horizon, I'm thinking of you all and sending super positive, calming vibes.
Lucy x
Pasta with Salmon and Spinach Recipe
Serves 4
You will just need pans for this
250g pasta, wholemeal would be best
40g butter, or a large slice
A splash olive oil
2 cloves garlic, chopped
500g salmon, in one piece, or pieces
200g fresh spinach
250ml double cream
100g parmesan, grated
2 tablespoons freshly chopped parsley
Generous amounts of salt and pepper
Extra parmesan shavings to serve
Cook your chosen pasta according to the instructions on the packet then drain.
Whilst this is cooking, take a large high sided frying pan and melt the butter with a splash of olive oil over a medium heat. Add the chopped garlic and cook for a minute or two until starting to soften. Add the salmon and cook gently for around 5 minutes, breaking the fish up as it cooks through.
Add the spinach and cook for a minute to wilt. Pour in the cream, add the parmesan, parsley and season well with salt and pepper. Simmer for a minute, stirring well.
Tip in the cooked pasta, stir to incorporate, check for seasoning then serve in large bowlfuls with extra parmesan shavings.