Jasmine Cocktail Recipe
I don't want to sound like my Mother, although I'm afraid it's inevitable, but bloody hell it's turned cold again. I've had my winter coat on again today and I felt I may have had the dogs winter fur clipped just a touch too soon. This time last week, I was panic-epilating my legs and packing away my Zara polo neck collection for another year. But no, with a marquee based party on the horizon this weekend the temperature just keeps dropping and my choice of Friday cocktail gets more and more inappropriate by the minute. Last weekend, when I photographed this cocktail, this Jasmine was chilled, refreshing and tasty. You may need a cardi on if you're going to fashion one this Cocktail Friday.
Gin and Aperol in a cocktail glass together you say? My perfect bloody drink. Well, it is actually meant to be Campari, but I am not a huge fan, so whenever it gets a mention, I use Aperol. Throw in some fresh lemon juice, orange liqueur and just a touch of sweetness and this Jasmine is my new favourite drink of the moment. This does seem like a lot of bottles for one drink, but I promise you will use them, if not necessarily in more Jasmines, there is a summer full of G&T's, Aperol Spritz's and Cointreau Fizz's ahead of you. This Jasmine is fresh tasting, tart with just enough sweetness with a lovely whiff of Gin to it. I had to sample this little beauty on my own this weekend, as Clyde was away, and thank God I did, as there was no way I wanted to share it with anyone. I won't be sharing my Jasmine with anyone this summer *not a euphemism* as I just love this cocktail too much.
This fresh tasting gin based cocktail came to me via the guru's at Diffords, with thanks. The Jasmine is pretty, fresh and elegant, just as your Friday Cocktail should be. As you drink it wrapped in a blanket on the sofa.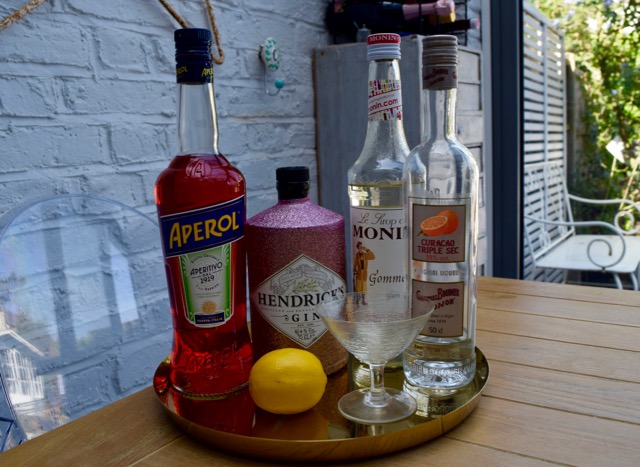 It was time to unveil my wonderful glittery Hendrick's Gin, a much loved gift from a much loved friend, and so photogenic. And a new bottle of Aperol, it's as though it's my birthday *it's not*.
Make a start on this elegant drink with your cocktail shaker and a good handful of ice. Next, it's time for the gin. Pour this over the ice.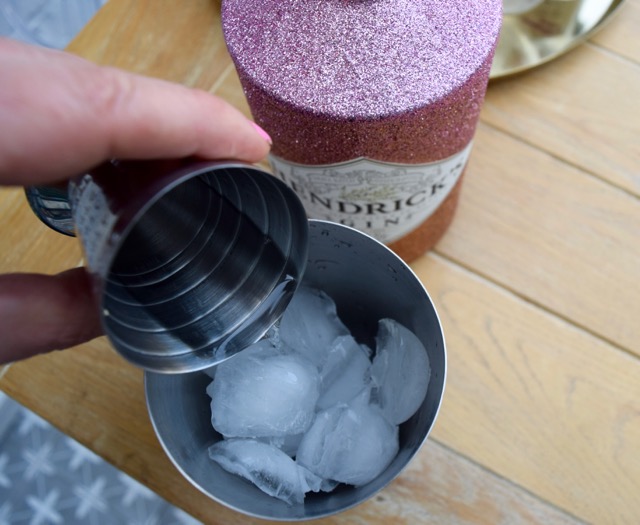 Now, follow in with the fresh lemon juice and orange liqueur for freshness and citrus notes.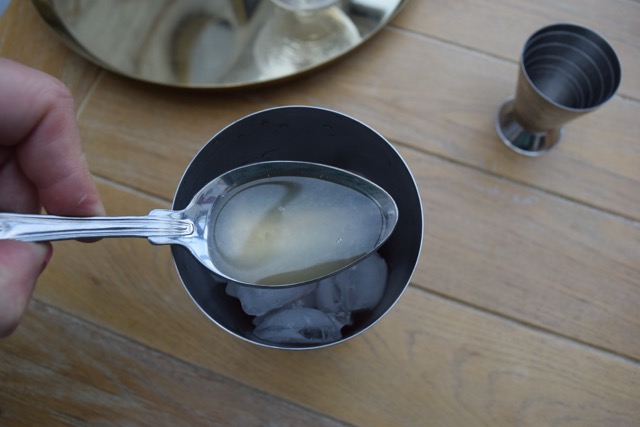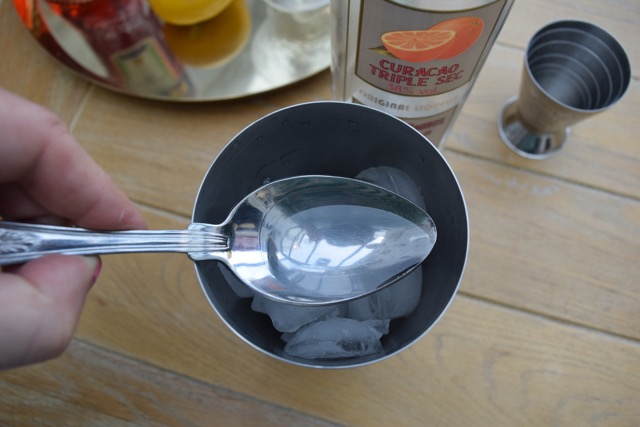 Now for my favourite Aperol, or Campari, if you prefer a slightly more grown up edge to your drink. Then the sugar syrup for sweetness.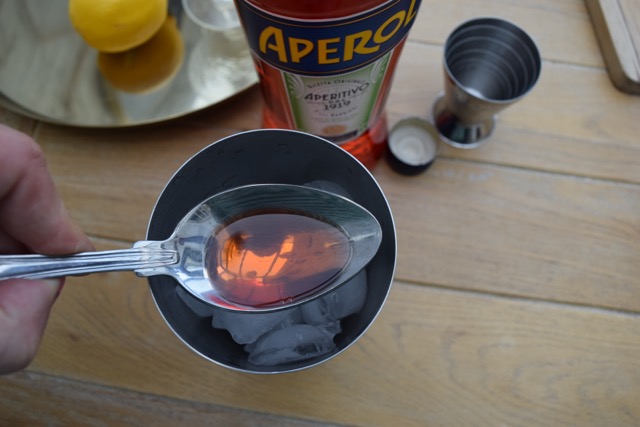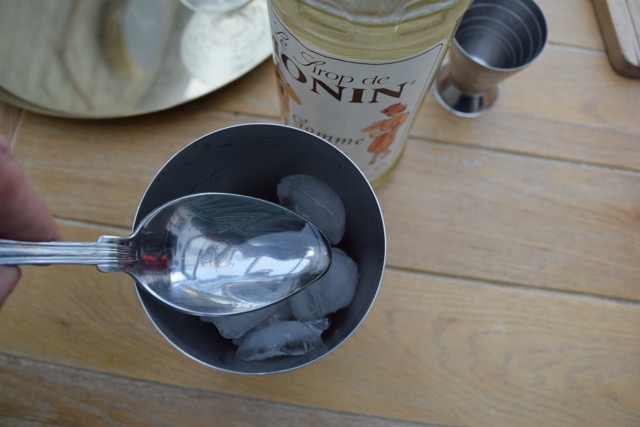 Shake your shaker until it's super chilled then pour this into your stylish cocktail glass. I use these from my beloved paternal Grandmother a lot, they are my favourite.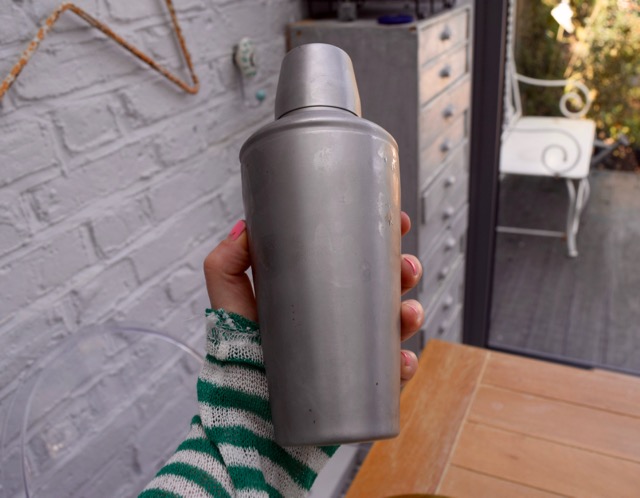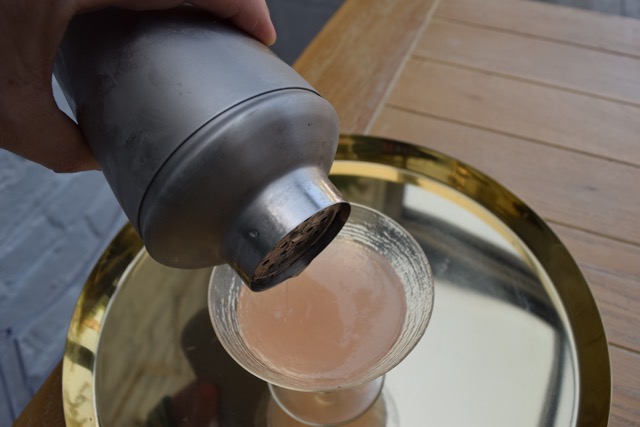 Garnish with a twist of lemon then sip this chilled, fresh cocktail and pretend it's last weekend.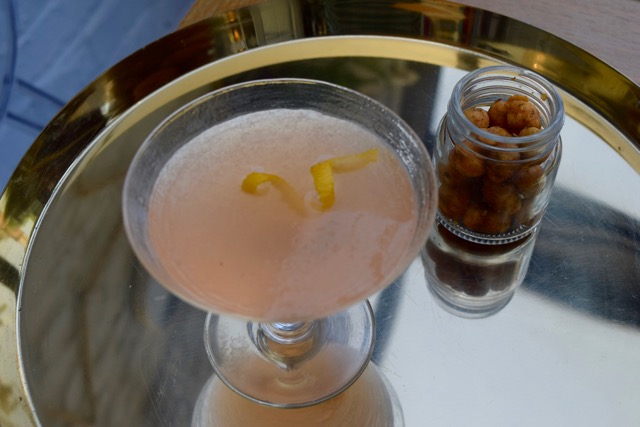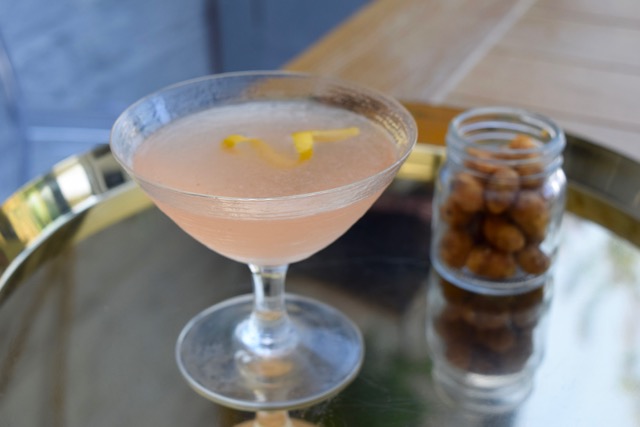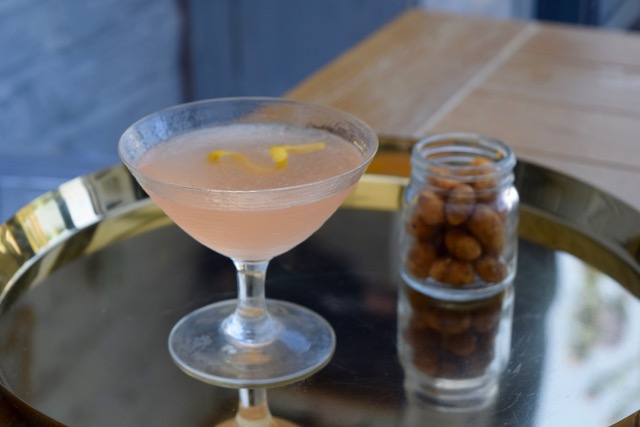 I know I am bloody weather obsessed, but I can't help it. I can recommend no further action other than to drink through the rain and chill wind until it's sunny again. August in that case.
Have a lovely weekend.
Lucy x
Jasmine Cocktail Recipe
Makes 1
You will need a cocktail shaker and an elegant glass
A handful of ice
40ml gin
1 1/2 tablespoons freshly squeezed lemon juice
1/2 tablespoon Campari or Aperol
1/2 tablespoon Triple Sec or Orange Liqueur
1/2 tablespoon sugar syrup
A lemon zest twist to garnish
Take a cocktail shaker and add a generous handful of ice. Pour in the gin, fresh lemon juice, Campari or Aperol and orange liqueur. Finally measure in the sugar syrup then shake until good and chilled.
Pour into an elegant glass and garnish with a twist of lemon zest. Sip and adore.
SaveSave