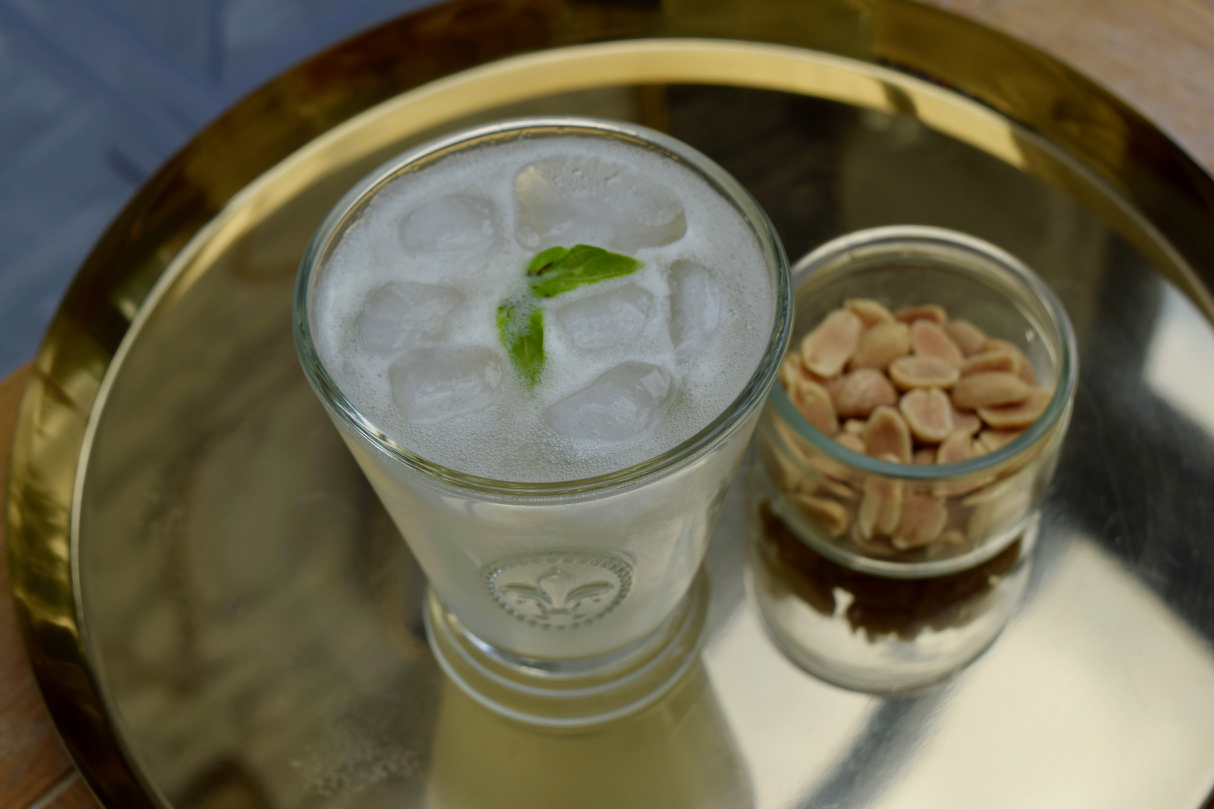 The Med Cocktail Recipe
I have spent most of this week doing that awful 'this time last week' thing. Being back after a two week holiday takes some getting used to; a) my poor rosé soaked body has gone into shock and b) the lack of fried cheese has made me miserable. But luckily, I bought myself a bottle of the fragrant Greek spirit, Mastiha, at the airport, so not all's lost. In a bid to bring a little bit of the Eastern Mediterranean into your home from mine, this week's Friday Cocktail is The Med.
We had some wonderful drinks in Greece, admittedly most of it Mythos beer and rosé based, but we did manage to shoehorn a couple of cocktails into the equation. This Mastiha liqueur featured heavily. Luckily for you, it's available from Amazon, so you too can feel like you're on holiday. It's has a soft, green flavour, slightly piney, but in a good way, not in a hang-in-your- car-air-freshener sort of way. The Med mixes the Mastiha with lemon juice and basil for maximum flavour and freshness. It's a long drink, topped up with soda, so makes a lovely refreshing sippable affair.
This weekend is meant to be divine, which is unusual for a bank holiday. The Med cocktail should definitely be enjoyed sitting in your garden in a kaftan, pretending you're at the beach *Kaftan optional but adds 70's elegance*.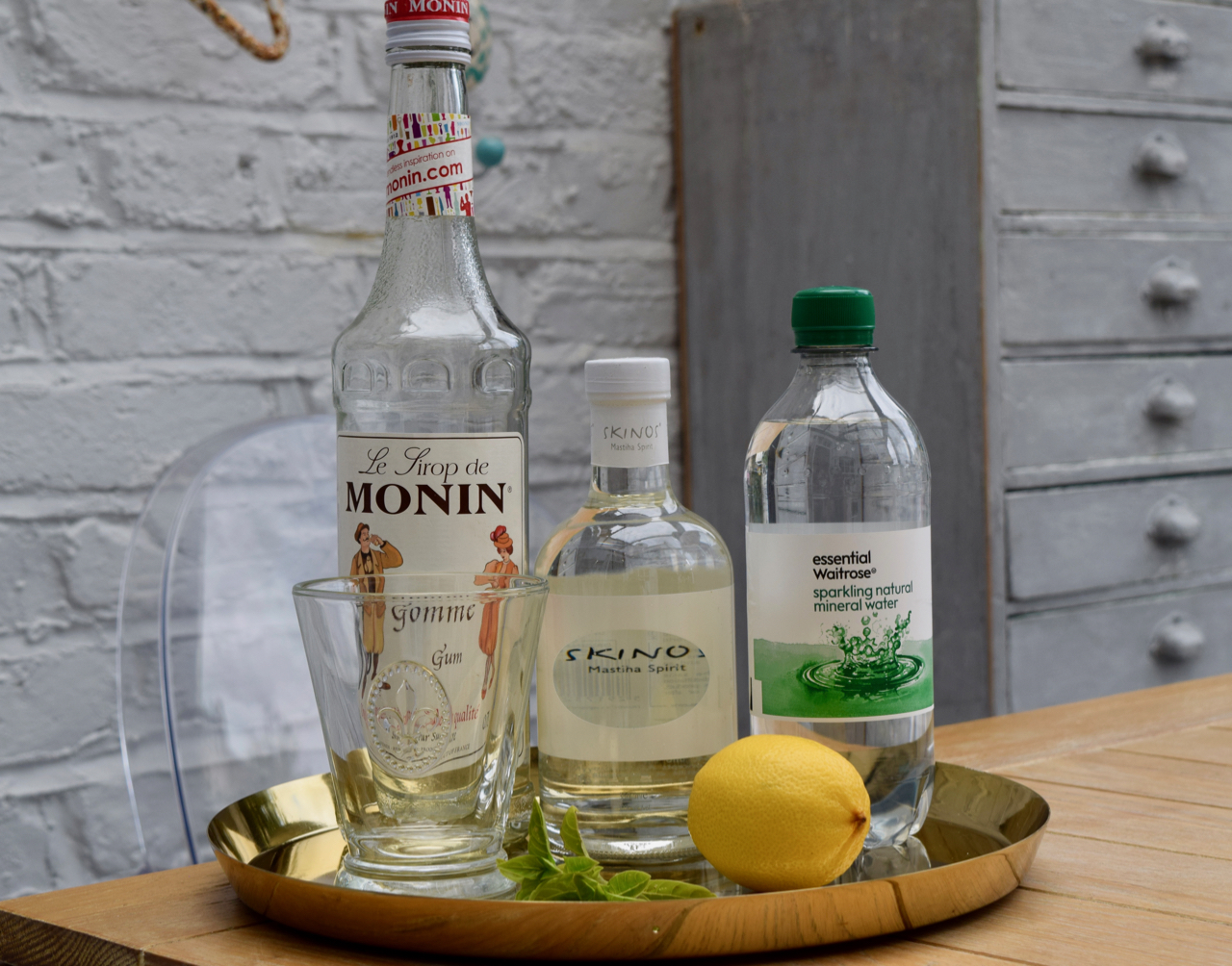 Here's the line up with my super exciting Mastiha holiday purchase. The flavour is not overpowering in this cocktail, it just adds a hint of herby joy. It's not too boozy either, it won't knock your socks off. Unless you drink it in chilled shot form, the Greek way, that is.
Make a start by adding your basil leaves to your cocktail shaker. Give them a muddle with a spoon or muddler to release their basiliness *not a real word*.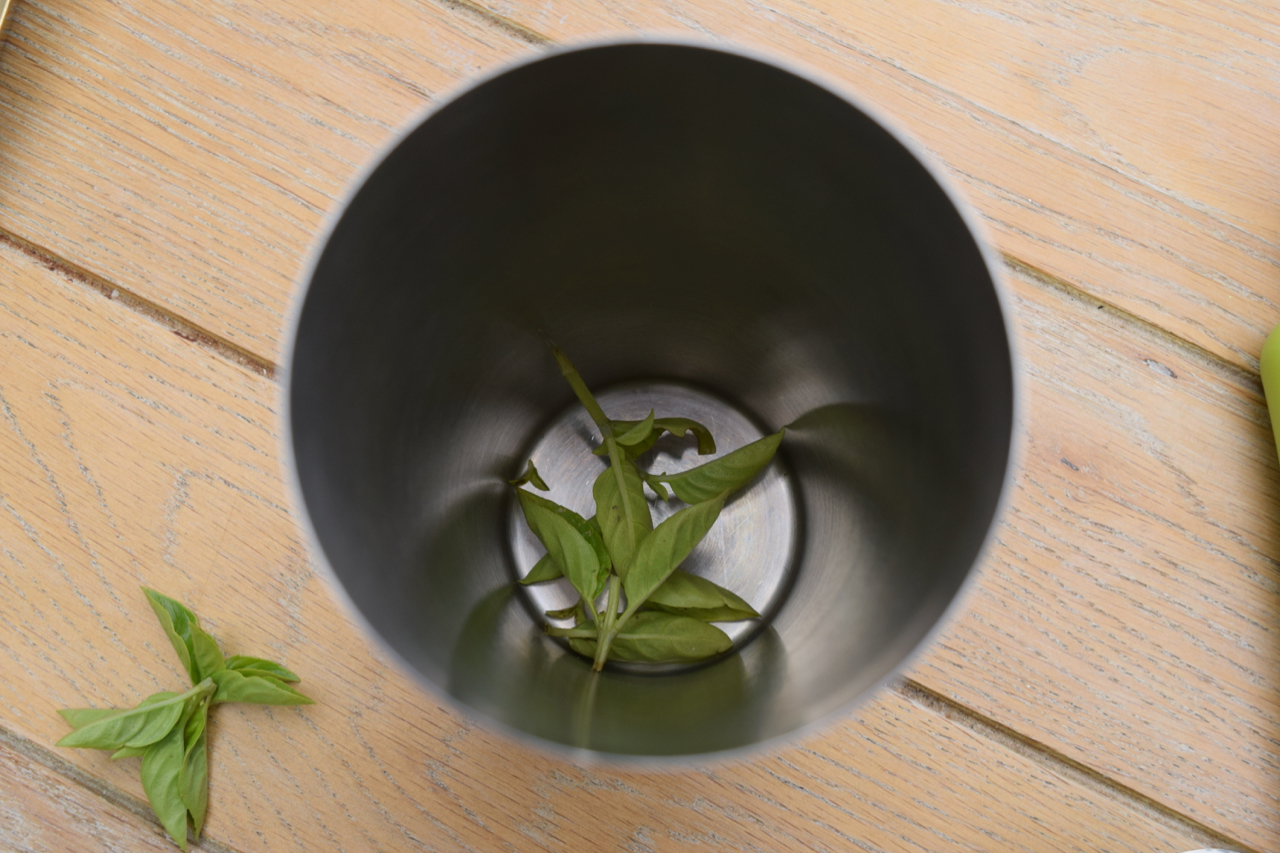 Next, add some ice then pour on your generous shot of Mastiha spirit.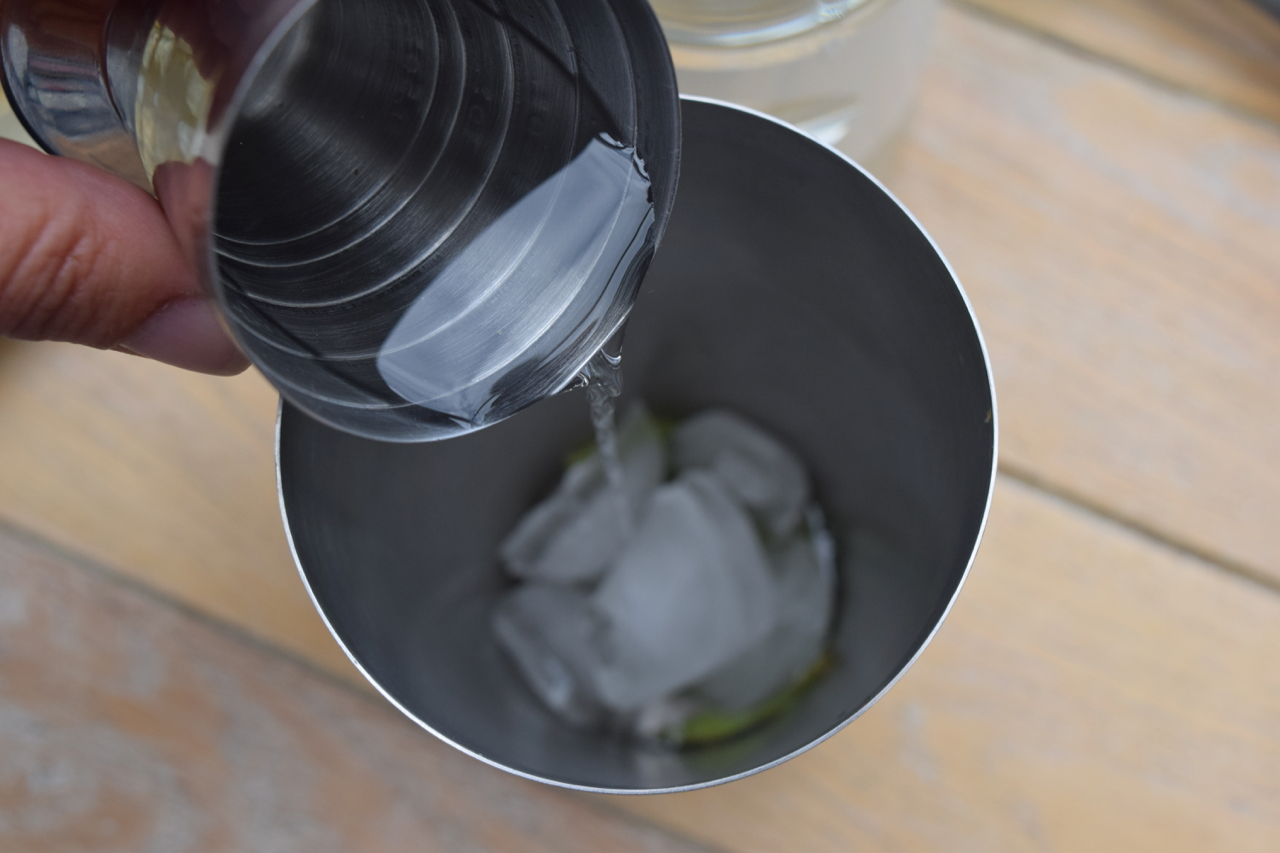 Next in is the fresh lemon juice and the teaspoon of sugar syrup, for a hint of sweetness.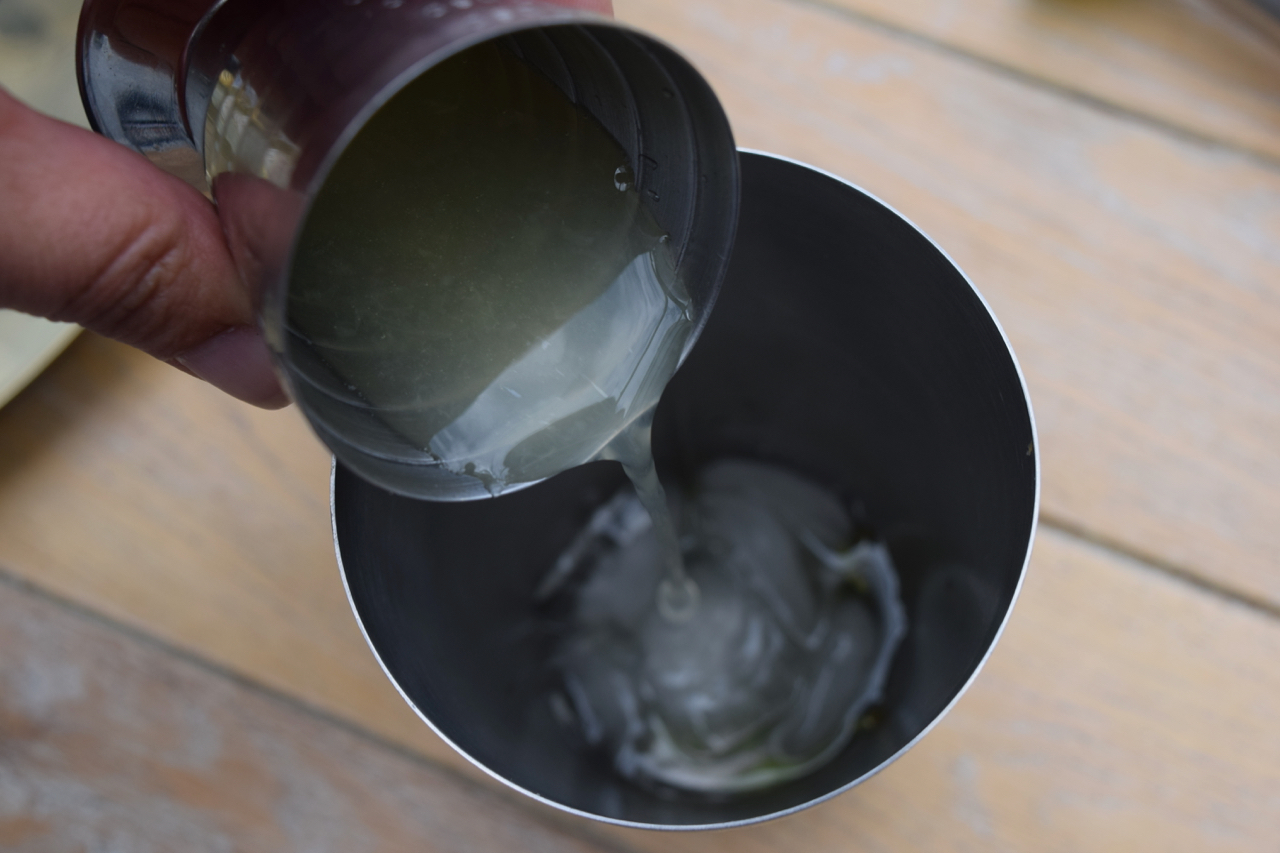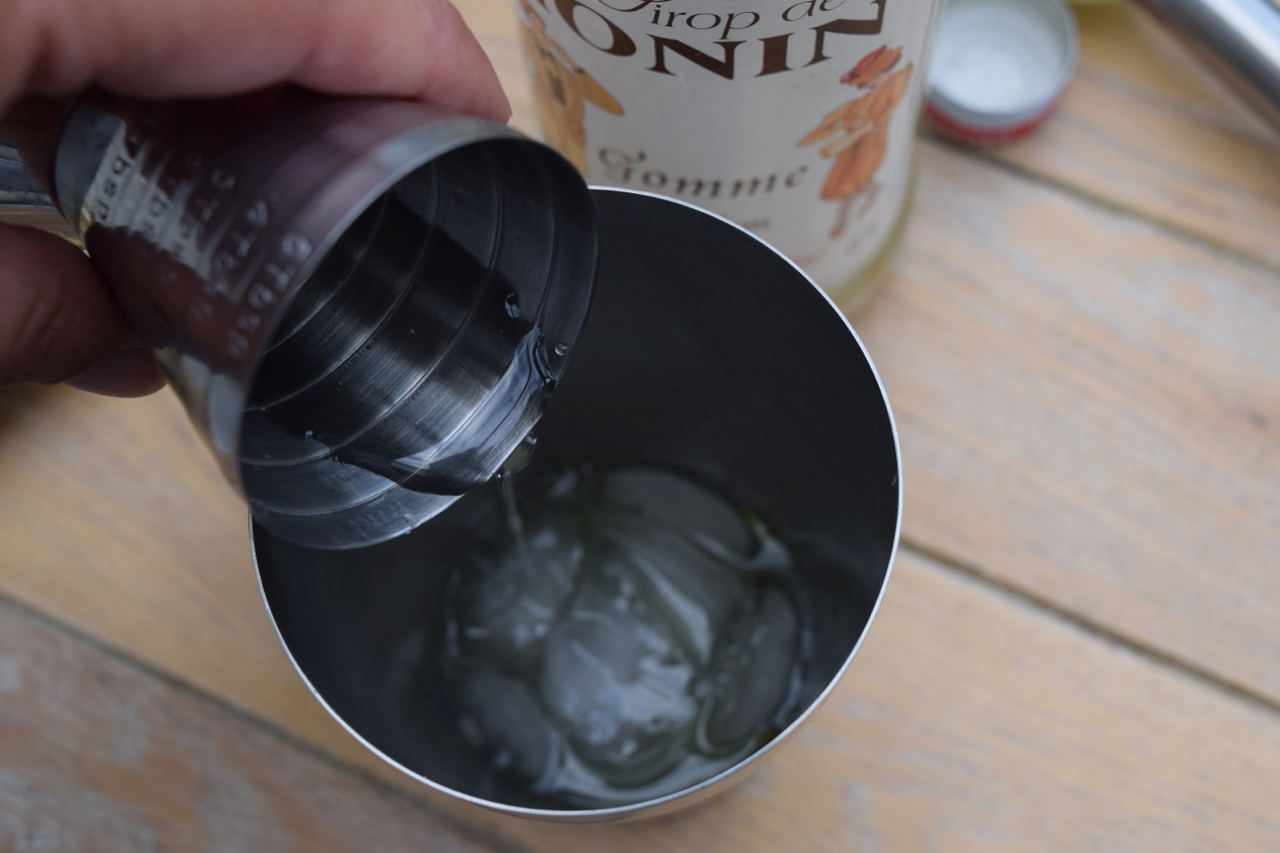 Now shake your shaker until super chilled.
Please admire my tanned hand, because it's fading fast and will be pale and trotter-like again soon.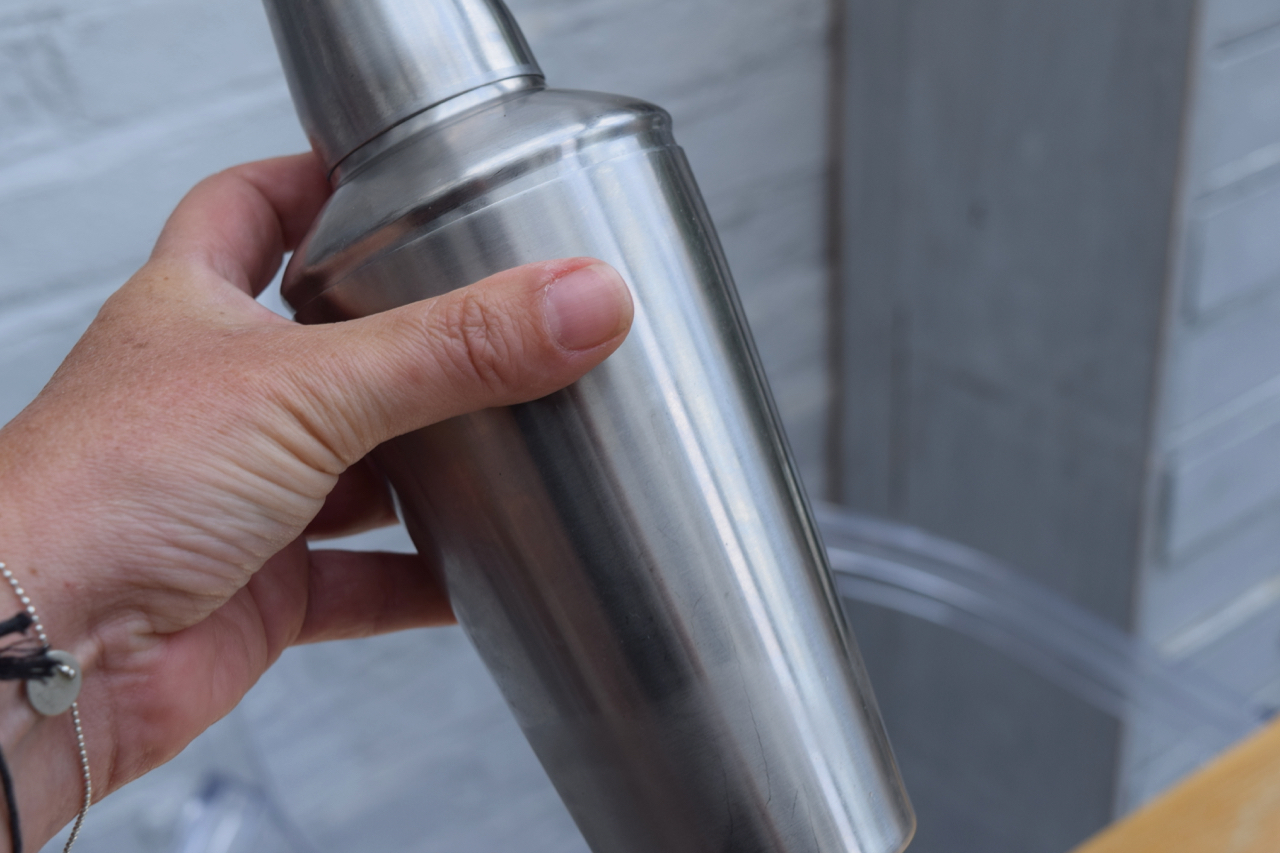 Once chilled, pour over more ice, into your glass. Then top up with soda, or fizzy, water.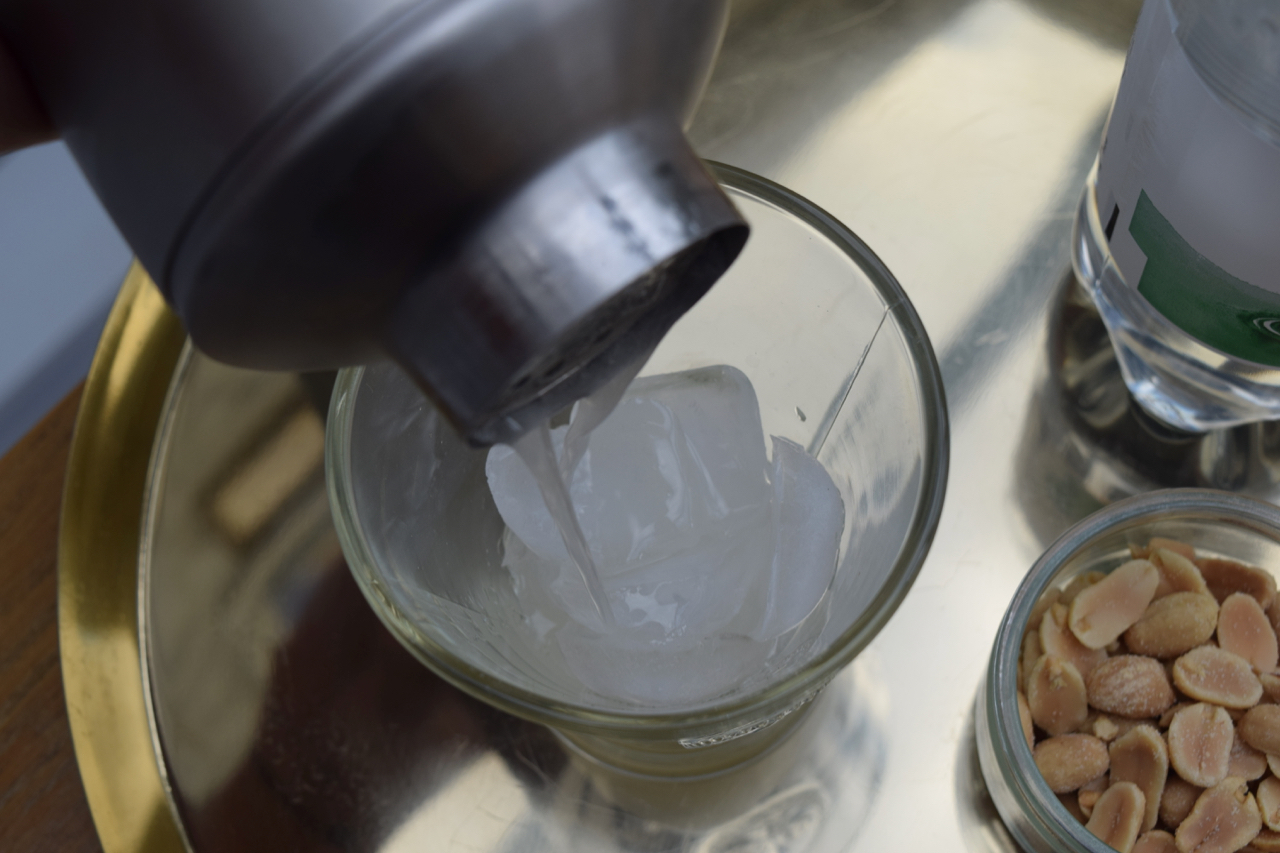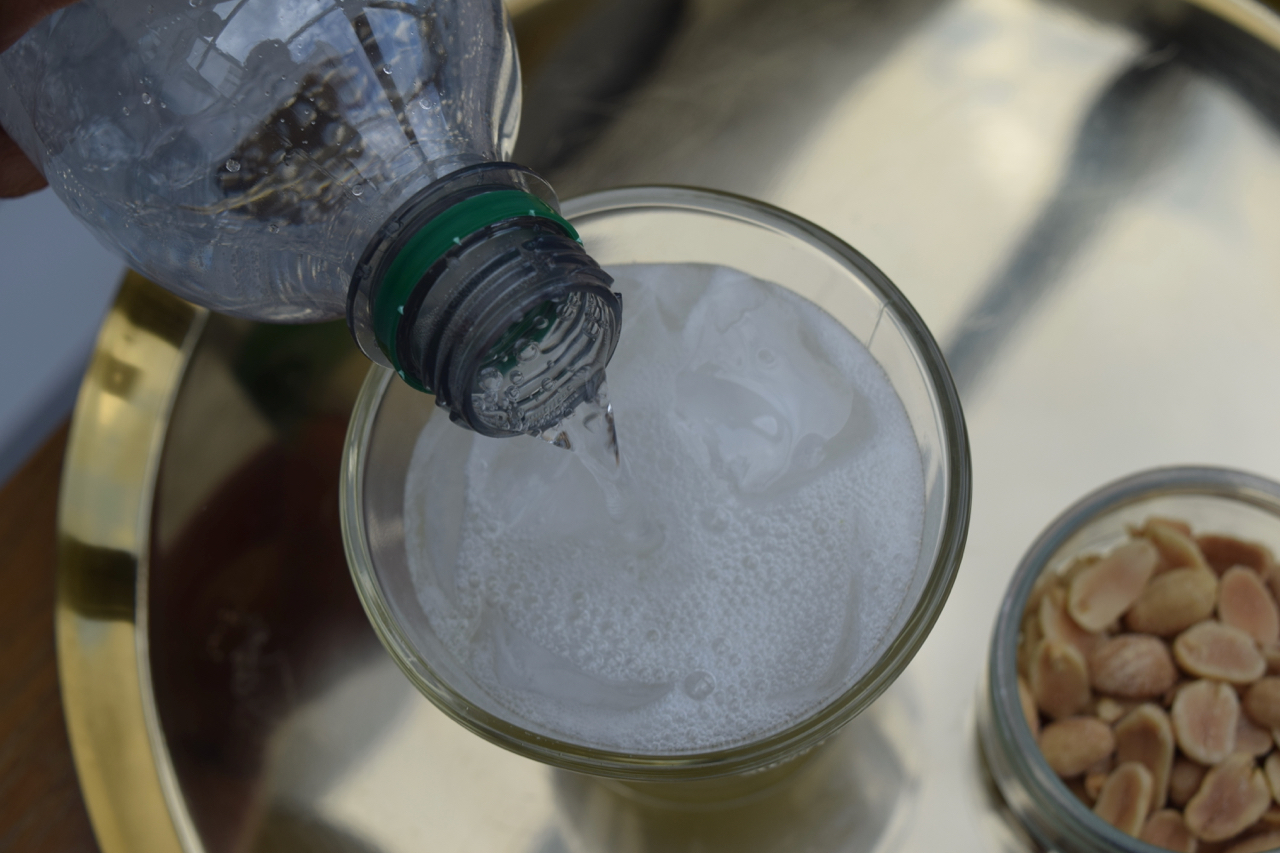 Now all that's left to do is to add a fresh basil garnish and drink to your hearts content.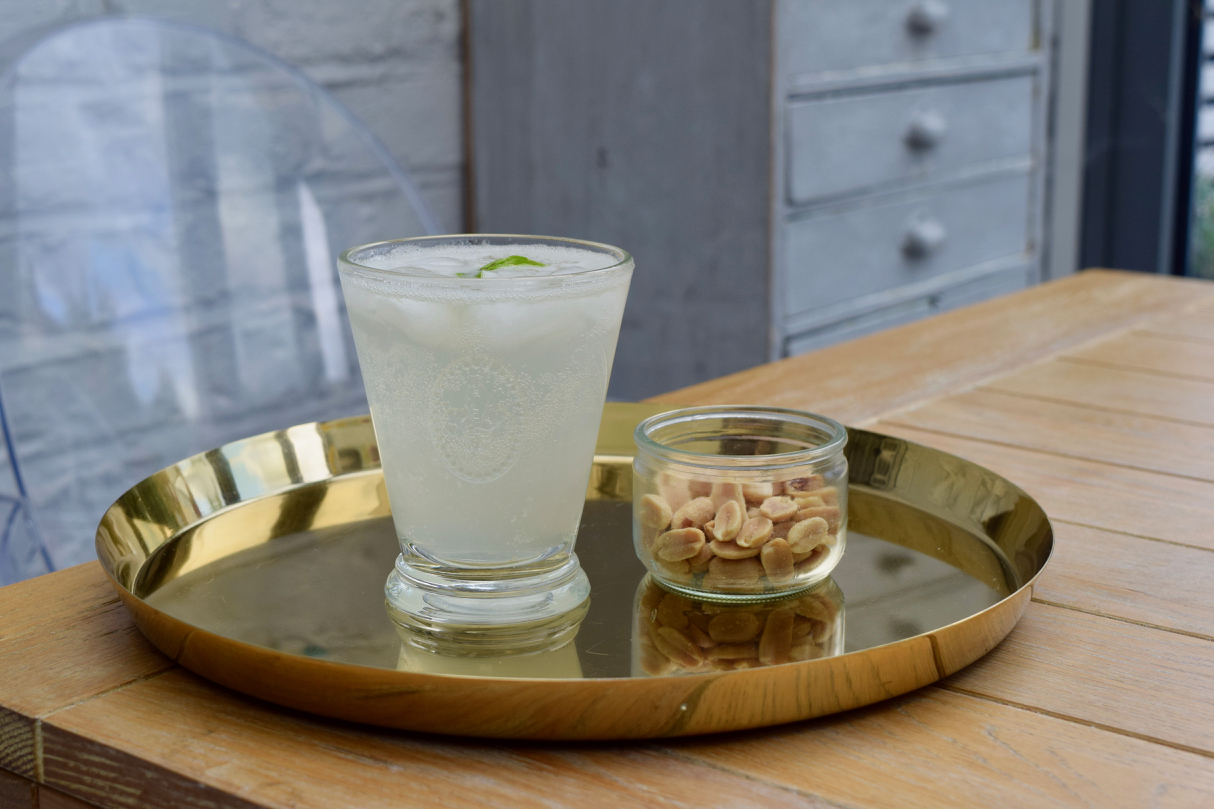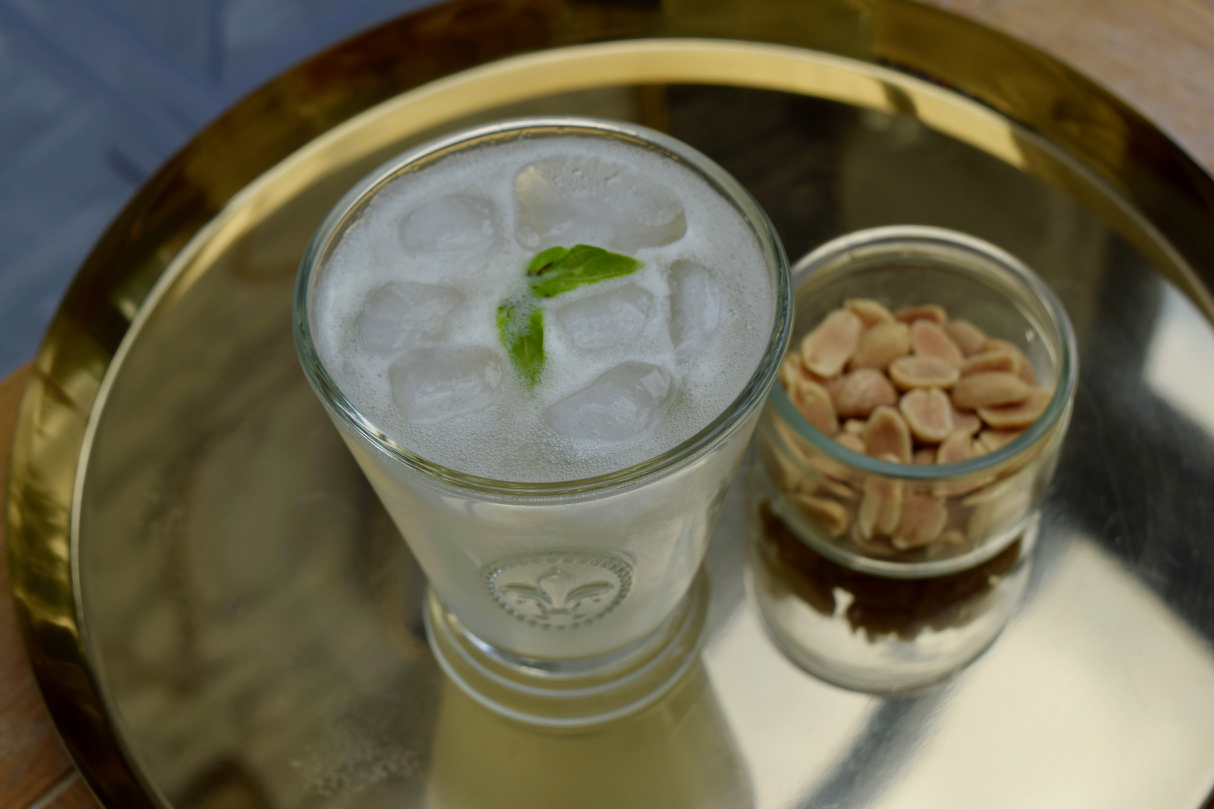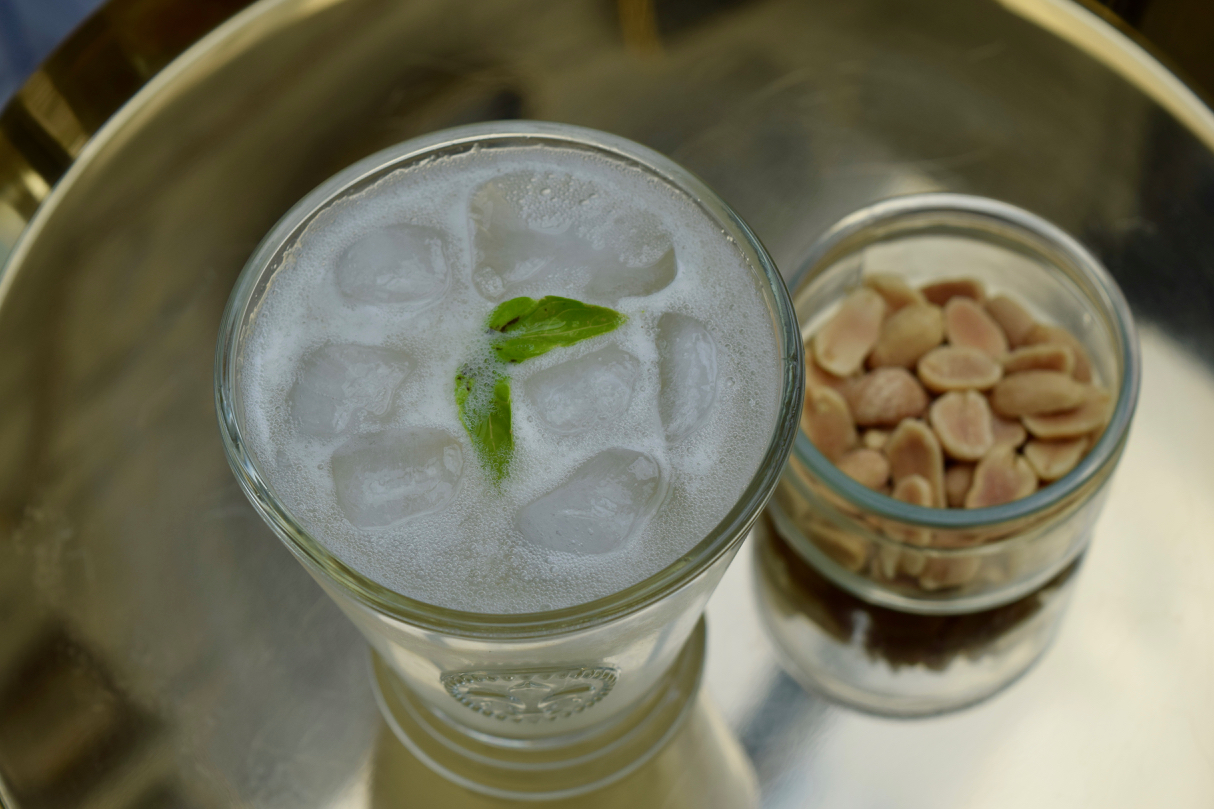 What a first week back from holiday it's been. Super busy at work, untold loads of washing and a stressful wait for not amazing GCSE results. I, for one, would be on the next plane back to Porto Heli if I could be. Sadly, our paltry finances do not permit such behaviour, so I will be sipping The Med this weekend, instead of actually being there.
Have a restful weekend.
Lucy x
The Med Cocktail Recipe
Makes 1
You will need a cocktail shaker and a tall glass
Ice
7 basil leaves
50ml Mastiha
20ml fresh lemon juice
1 teaspoon sugar syrup
Soda water to top up
More fresh basil leaves to garnish
Take your cocktail shaker and add the fresh basil leaves. Muddle with the back of a spoon to release the oils then add a handful of ice.
Pour in your Mastiha followed by the lemon juice and sugar syrup. Shake until the shaker is chilled then pour, over more ice, into a good sized glass.
Top up with soda or fizzy water. Garnish with some more basil leaves. Sip and be transported.