Pink Velvet Cupcakes Recipe
I am the only female in our house, even our cat is a neutered male, so pink things are rarer than hens teeth. Muddy things are ten a penny and if it's not a football or football related no one is interested. So I am, a lone woman, in a sea of men, clutching my Pink Velvet Cupcakes, and they are beautiful and pinker than pink. And it's not only the colour which makes these cakes so wonderful. In true velvet cake fashion, these cupcakes are soft, have a light texture and a delicate vanilla flavour. With Valentines Day this weekend, these are sure to win the heart of your one true love. In fact, you don't even have to limit it to one true love, as the recipe makes 24, so there's plenty of love to go round.
I have made fantastic Red Velvet Cakes from the Hummingbird Bakery Book, which are delicious, but this wonderfully pink tinted recipe is from the Musings of a Stay at Home Mom blog, quite an American name, no? Velvet cakes are traditionally iced with cream cheese icing, my recipe for this appears on the recent Carrot Cake post, but I was looking for a good vanilla buttercream to get a swirl of piped icing, so have included the recipe below. This buttercream does not need to be kept cold like the cream cheese icing, so it makes the cupcakes easier to store. See, I am always thinking of you and your fit to burst fridge – or is that just mine?
I hope your Valentine(s) appreciates your Pink Velvet Cupcakes, I have to say, these are a sure fire way to my heart. I am easily bought with most baked goods though, even a packet of custard creams actually.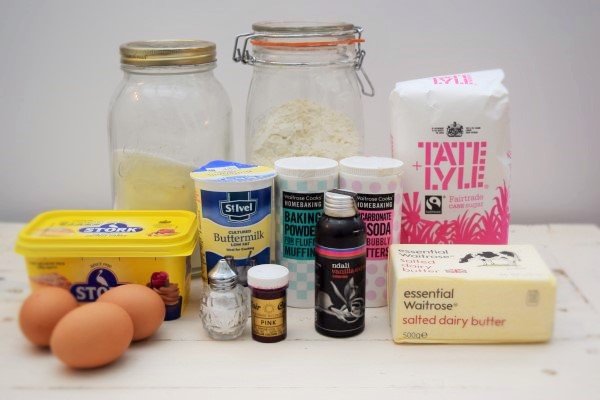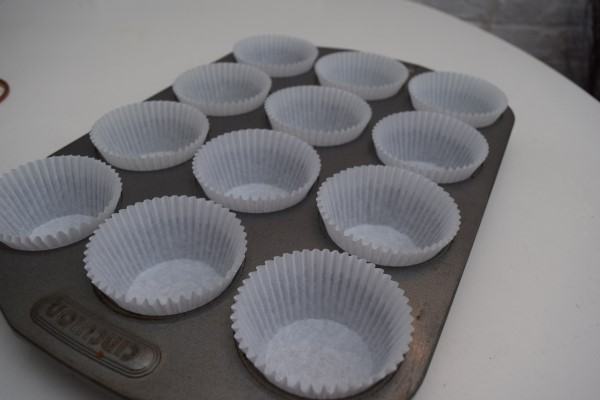 Here are the romantic ingredients for your pastel coloured cupcakes. And one of the two lined muffin tins you will need for these.
Pre heat the oven to around 160 to 170 degrees fan assisted then weigh out the flour and measure into it the baking powder, bicarb and salt.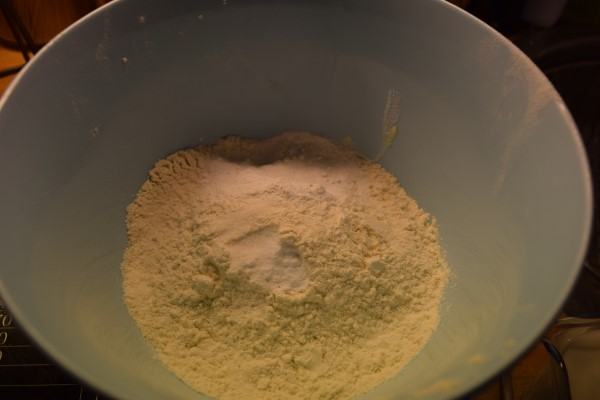 Set this aside and start making the cake batter. I used my hardworking Magimix for these cupcakes, but do please feel free to go in with a bowl and wooden spoon or handmixer.
Add my favourite Stork, or softened butter if you are averse to Stork, and sugar to the mixer. Blob on about quarter to half a teaspoon of pink food colouring paste. I used this brand –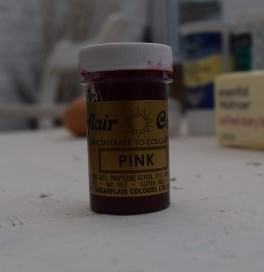 – but if you have the liquid variety you may need more.  My advice would be less is more – you can always add more if the batter is not pink enough, but if it's like 1970's bathroom suite at the start you are buggered.
Cream these ingredients until they are light, fluffy and pink.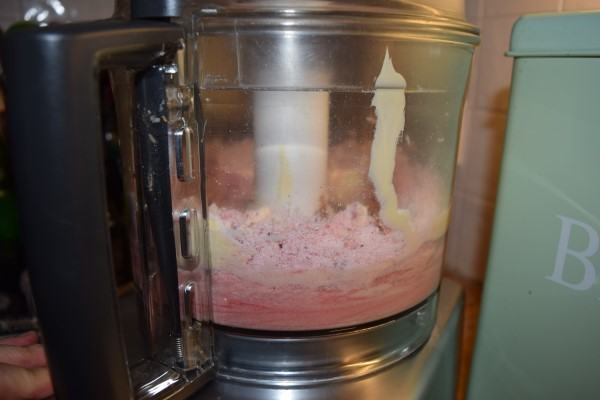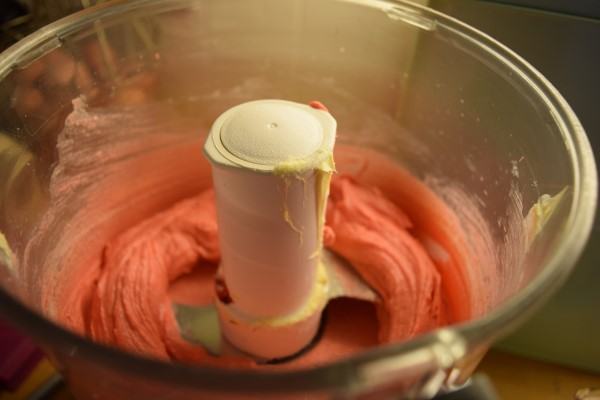 Pour in the vanilla extract, then add the three eggs, one at a time and beating well between each addition, then scrape down the sides of your mixer or bowl.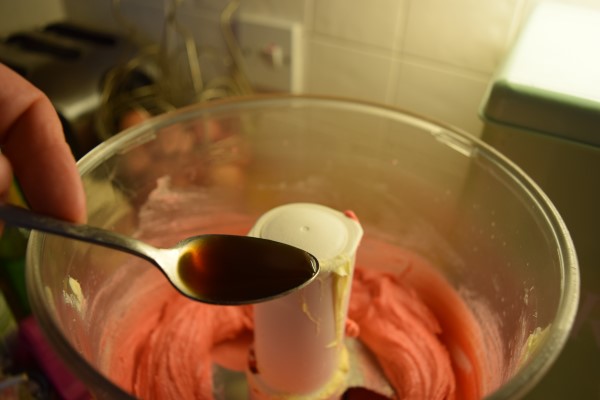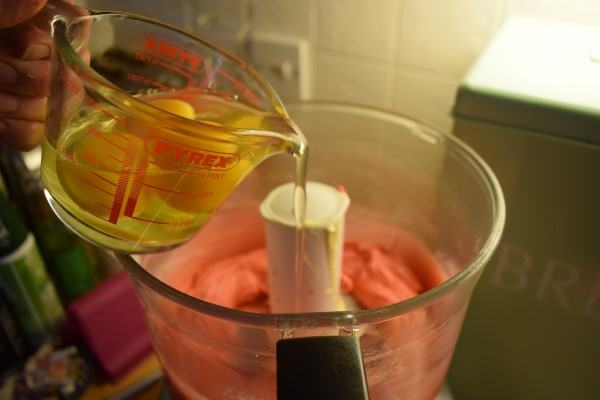 Next, pour on half the buttermilk, mix, then half the flour, mix. Repeat with the rest of the flour and buttermilk. Mix again, but don't over beat or the cakes will be hard.
Just a note on buttermilk. If you haven't got any or can't be arsed to go and buy any you can just measure 230ml milk and stir in a tablespoon of lemon juice, stir and leave for 10 minutes then it's ready to use.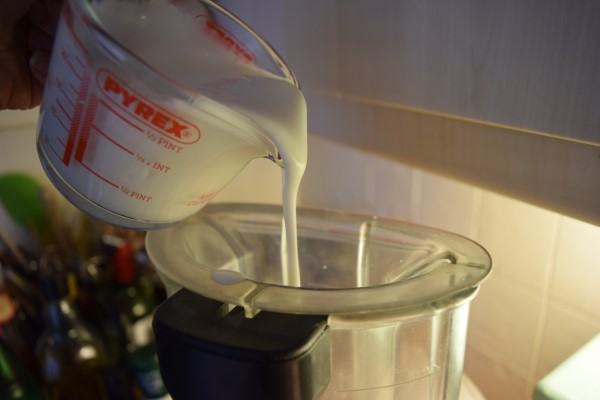 Another final scrape down, then it's time to decant this into the muffin cases.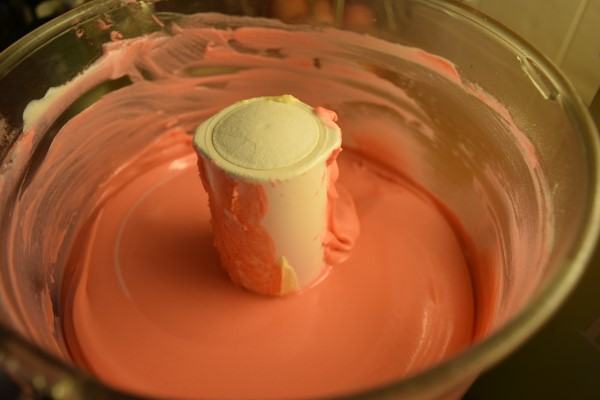 I filled each case with approx one and a half tablespoons of mixture. This will give you a good sized cupcake and they will all be relatively equal. Not my forte if I am honest, I just feel chuffed if I don't manage to slop the mixture down the side of each paper case.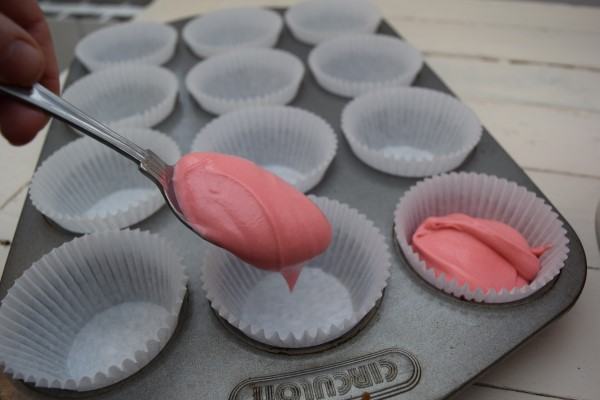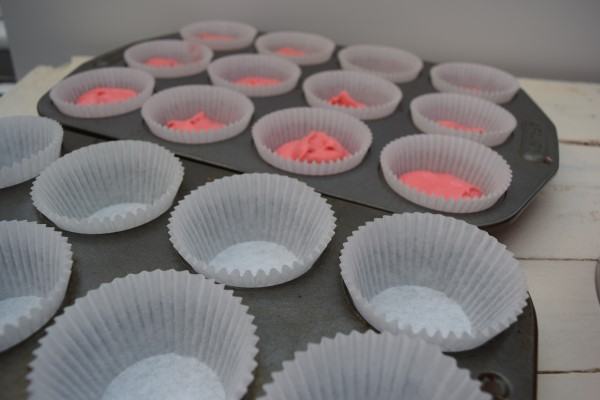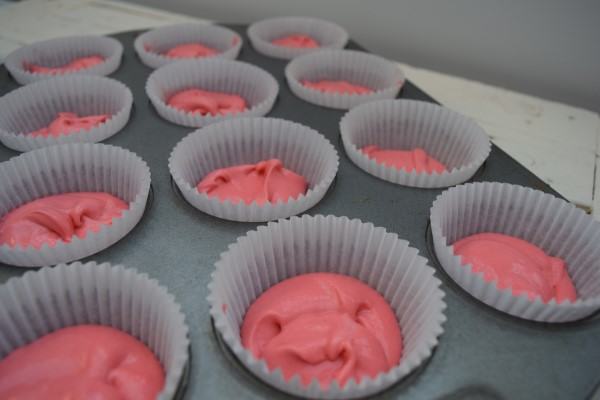 Pop these blushing beauties into the oven for between 18 and 20 minutes or until just starting to colour and when a skewer comes out clean when poked into the middle of the cakes.
Ta-dah.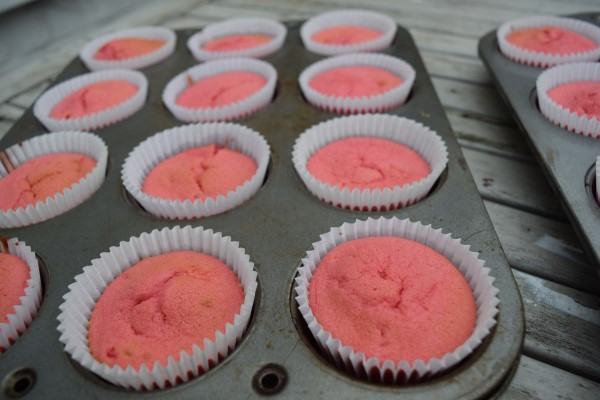 Leave them somewhere safe (away from the dog and the children) to cool while you crack on with the vanilla buttercream.
Put the super softened butter into your mixer or bowl. Add the icing sugar and vanilla and beat until smooth. If you are making this by hand, add the icing sugar gradually to avoid a snow storm.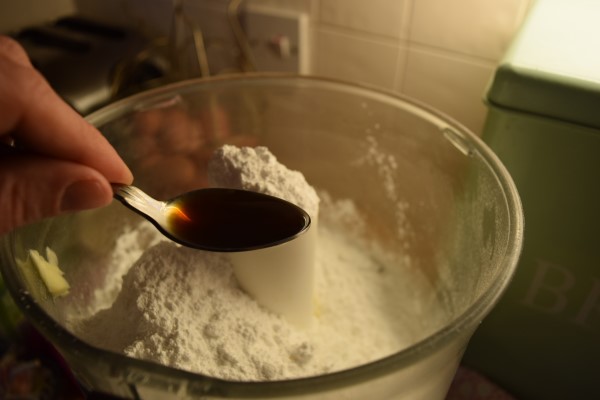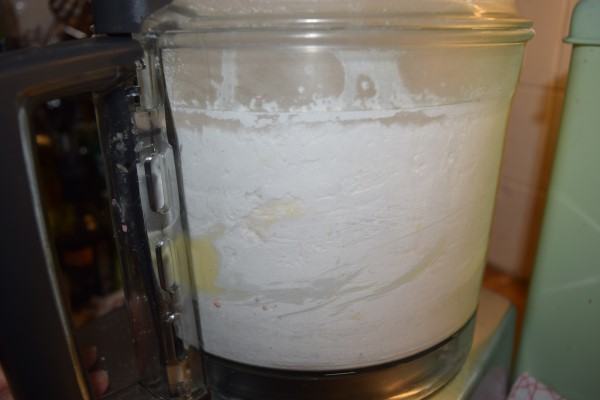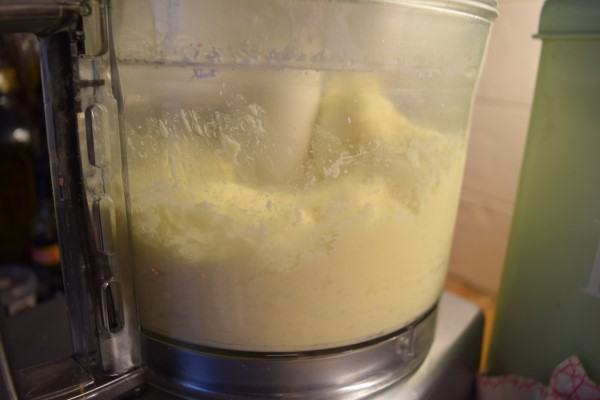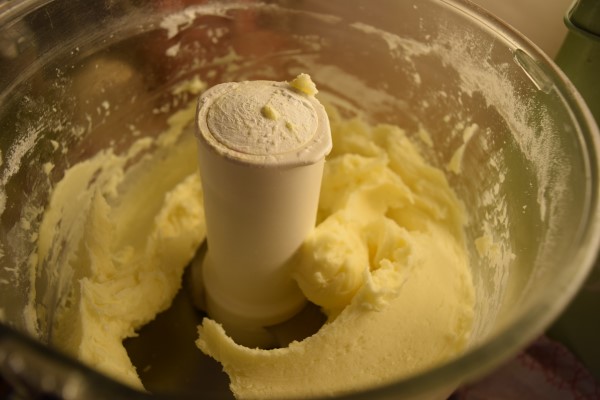 Yum scrum. I could live on buttercream if it represented a few more food groups.
Add about 4 or 5 tablespoons of milk to the icing and mix again to get to the right consistency. It should be soft enough to be able to pipe, but not too sloppy. Scrape every last bit of it – minus the quantity you eat – into a piping bag with a big star nozzle. I got these piping bags from Amazon, but you could just spoon the icing on or use a pallet knife.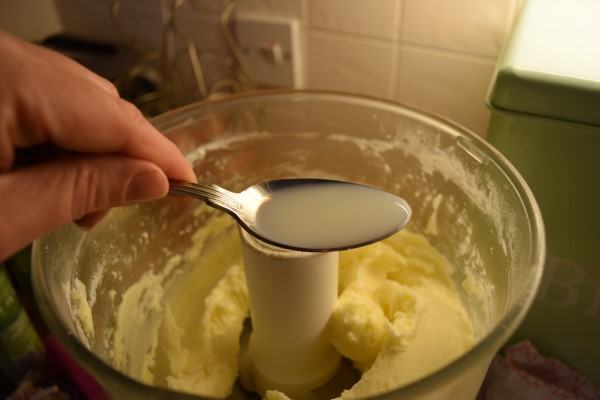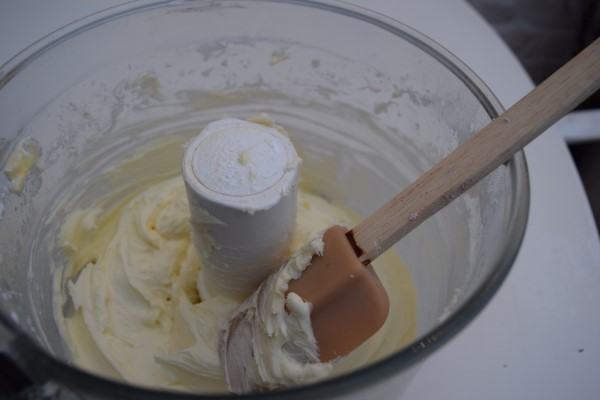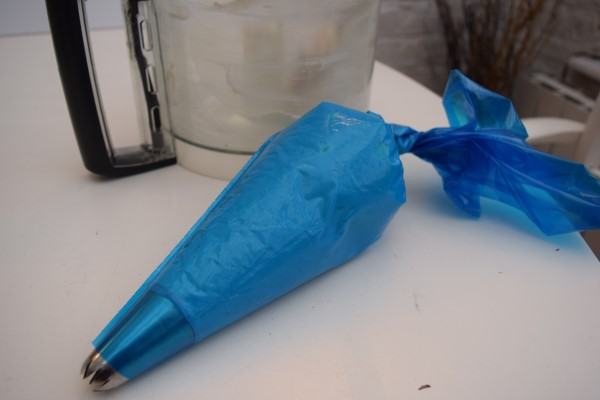 This sort of piping is not difficult, so don't be alarmed or impressed. Just squeeze the bag to start the icing off, then starting at the outer edge pipe in a circle, ending up with a flourish on the top – Mr Whippy stylie.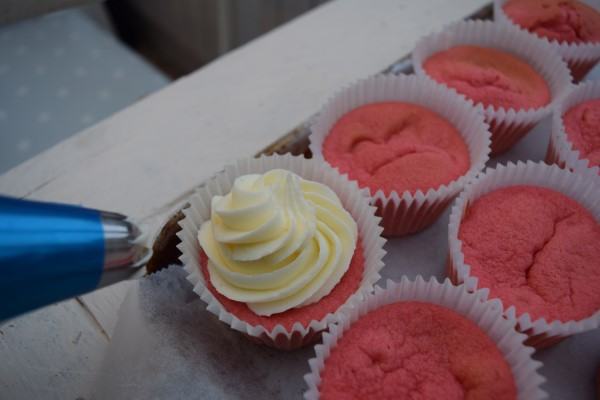 Keep going until you have piped a festive looking swirl on each cupcake.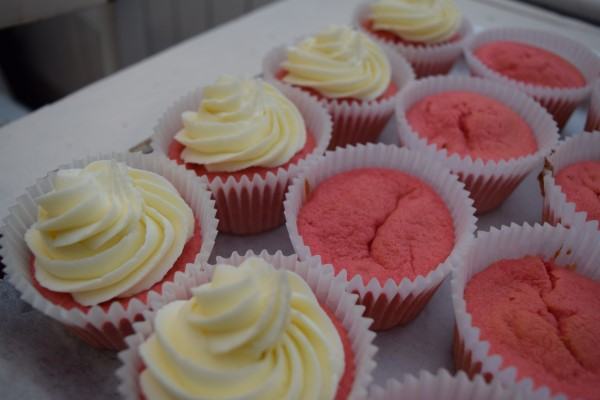 Decorate these stunning cakes with hearts, chocolate, sprinkles and glitter – be as garish or as classy as you like.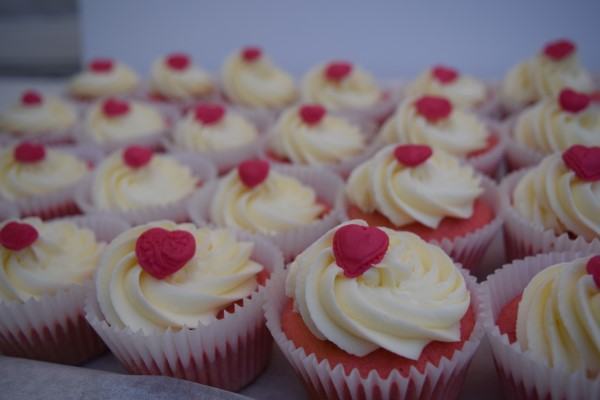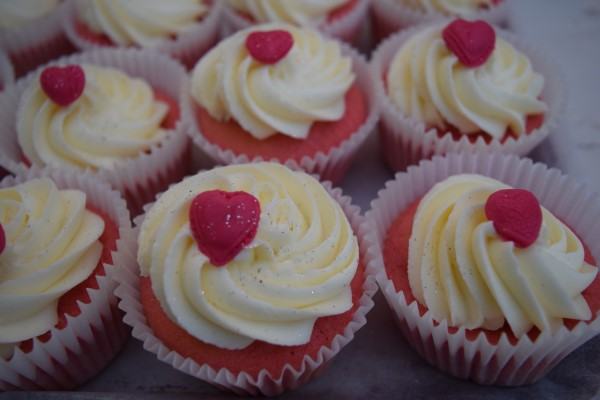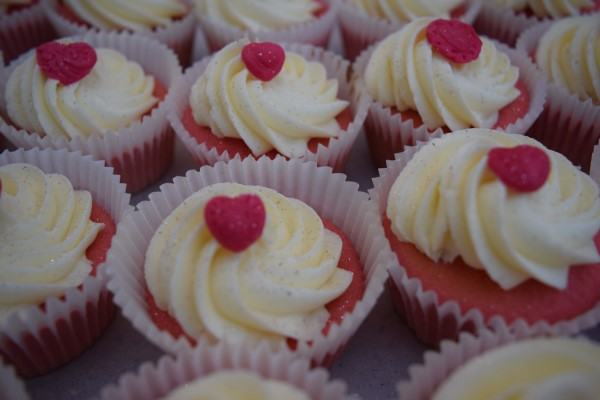 Stunning, and really not tons of effort. Brace yourself for applause/gasps of admiration/proposals of marriage.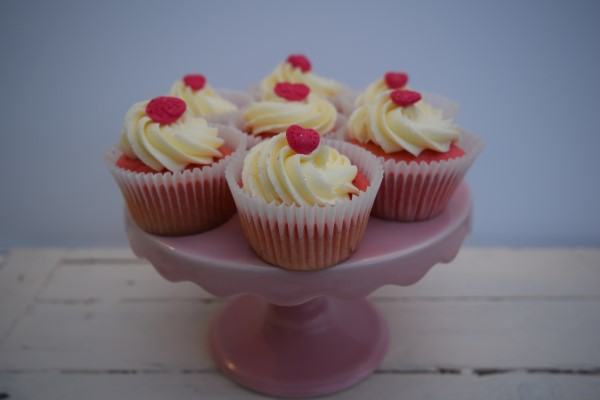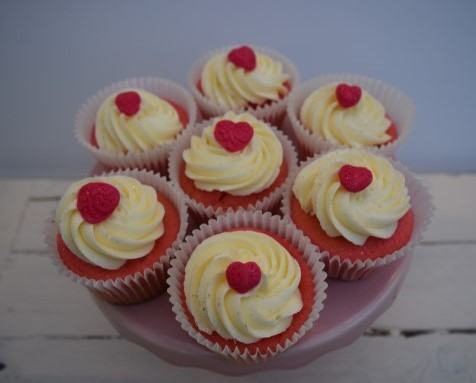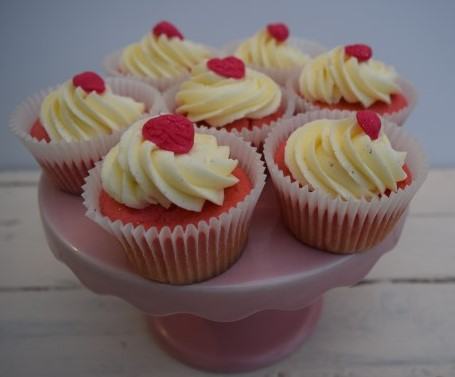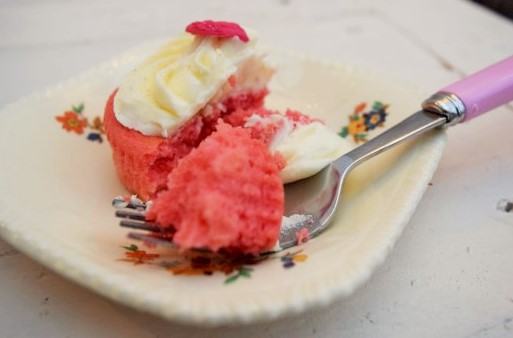 Good luck with your declarations of love. You could always make these and give one away, then celebrate your Valentine's Day by eating the other 23 yourself. Lots of love to you all.
Lucy x
Pink Velvet Cupcake Recipe
You will need two x 12 muffin tins lined with muffin cases
These quantities are converted from cup measurements
Cakes
225g Stork or soft butter
250g caster sugar
1/4 to 1/2 teaspoon pink food colouring paste (if using liquid you may need more)
3 eggs
2 teaspoons vanilla extract
290g plain flour
1 and 1/2 teaspoons baking powder
1/4 teaspoon bicarbonate of soda
1/4 teaspoon salt
240ml buttermilk
Buttercream (or you could use this cream cheese icing)
250g soft butter, really soft
500g icing sugar
2 teaspoons vanilla extract
4 to 5 tablespoons milk
Sprinkles, fondant hearts, chocolate, glitter or fripperies of your choice to decorate
Pre heat your oven to 160 to 170 degrees fan assisted
Firstly, take a bowl and weigh the flour then measure in the baking powder, bicarbonate of soda and salt. Set this to one side.
Then take your food processor or bowl and spoon or hand mixer and add the Stork or soft butter and sugar. Meaure in your pink food colouring, I used just about half a teaspoon of the paste, then beat until they are light and fluffy and pastel/lurid pink.  Add the eggs one at a time, beating between each one. Scrape down the sides of your mixer or bowl then add half the buttermilk, mix well, then add half the flour mixture. Scrape down again then add the rest of the buttermilk and flour. Don't overmix this. Put around a heaped tablespoon and a half into each case. Put the two trays into your pre-heated oven for between 18 to 20 minutes, or until a skewer comes out clean when put in the middle a cupcake.
Whilst these are cooling, crack on with the icing. Add the very soft butter, icing sugar and vanilla to your food processor and blitz until it's all well mixed. If you are making this by hand, beat the buttter first, then add the vanilla and gradually add in the icing sugar, to avoid your kitchen being covered in sugar dust. You will then need to add 4 to 5 tablespoons of milk to achieve the correct piping consistency. The buttercream should be a soft dropping mixture. Add this to a piping bag fitted with a large star nozzle if you are that way inclined.  Or you could spoon or pallet knife the icing onto the cupcakes. Decorate with pink sprinkles, hearts or glitter.