Peanut Butter and Chia Seed Balls Recipe
Christmas is a time for giving and receiving and for piling on the pounds from eating too much stuffing and drinking litres of Baileys *just me?* So what better time to share these Peanut Butter and Chia Seed Balls with you. Trying to keep up with work, boys, get-togethers, pressie shopping, blogging and just generally being overtired is a real thing in December. I know I am not eating properly at the moment, so having something reasonably wholesome to hand to eat is a total Godsend. And these balls are just the protein packed, refined sugar free treat you are looking for. Because, woman cannot live by Quality Street alone.
This recipe came into my hands, or rather on a WhatsApp message, from a friend of a friend and I will tag her on Instagram, because I will be eternally grateful to her for these peanut based balls of goodness. They are a simple mixture of honey, oats, peanut butter and chia and flax seeds. Flax seeds are also known as linseeds, as I discovered when I thought I had bought the wrong thing, and a little go a long way, which is handy. Along with these, fibre and antioxidant rich Chia seeds bring plenty to the party and, apart from getting stuck in your teeth, are a great source of all things good. Don't even get me started on peanut butter, I could eat it from the jar with a spoon I love it so much, however, if you have allergies, then feel free to use another nut butter instead. These are sweet, but refined sugar free, and so filling, perfect for a post lunch slump or to keep you going after a bootcamp or shopping spree.
Since receiving this recipe, I have made them on a weekly basis. They are right up with there with my homemade Nakd bars as frugal, delicious, healthy-ish treats. Fill your fridge with them now, you can thank me later. After Christmas, along with all the other thank you letters you'll have to write.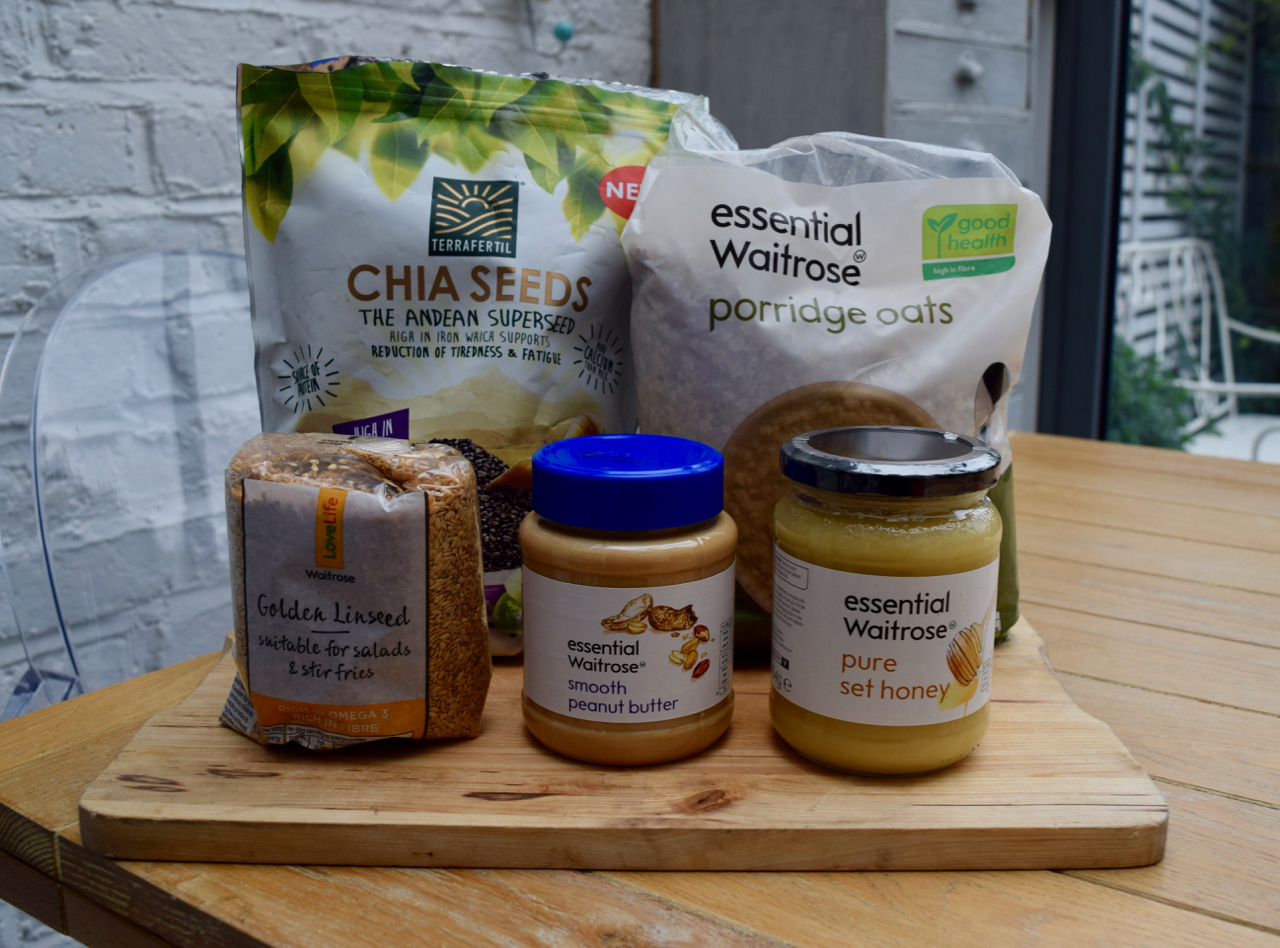 That's what I like to see, 5 ingredients in a recipe, simple, yet delicious. As you can see, my magic porridge pot/bag of chia seeds from Costco is never-ending and even though I seem to put them in everything, the bag is still almost full. I used set honey in my balls, but I am sure runny would be fine, although be cautious as you don't want them to be too sticky. And besides, set honey is cheaper than runny for some random reason, even though it's so much more wonderful in a honey sandwich than runny.
Rambling aside, for this recipe you will need to fire up your food processor or a sturdy blender. Add to this the flax and chia seeds to start and give them a little blitz just to break them down a touch.
Next, measure in the oats. To keep this gluten free, then make sure you use gluten free oats *rather stating the obvious there I know*.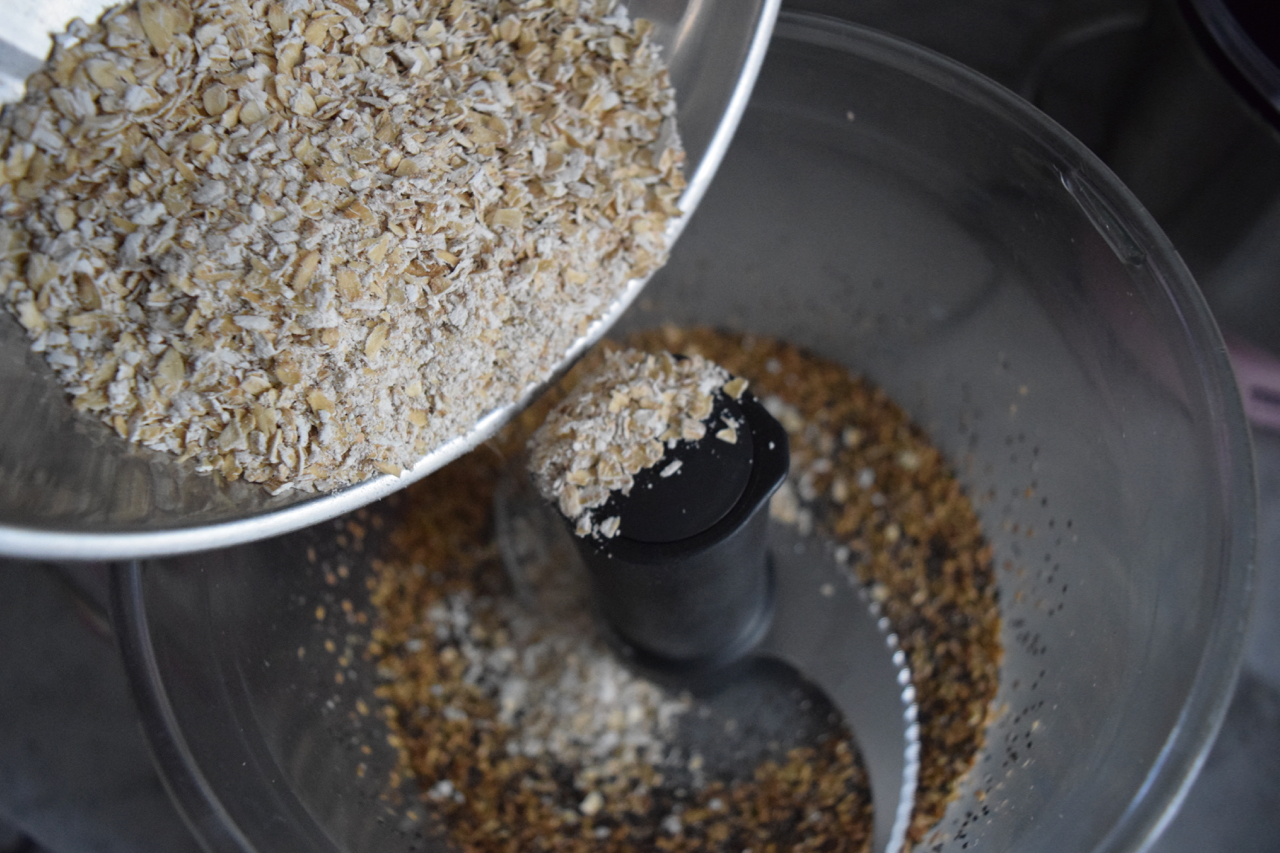 Now, plop in the peanut butter, smooth if you have it, and honey.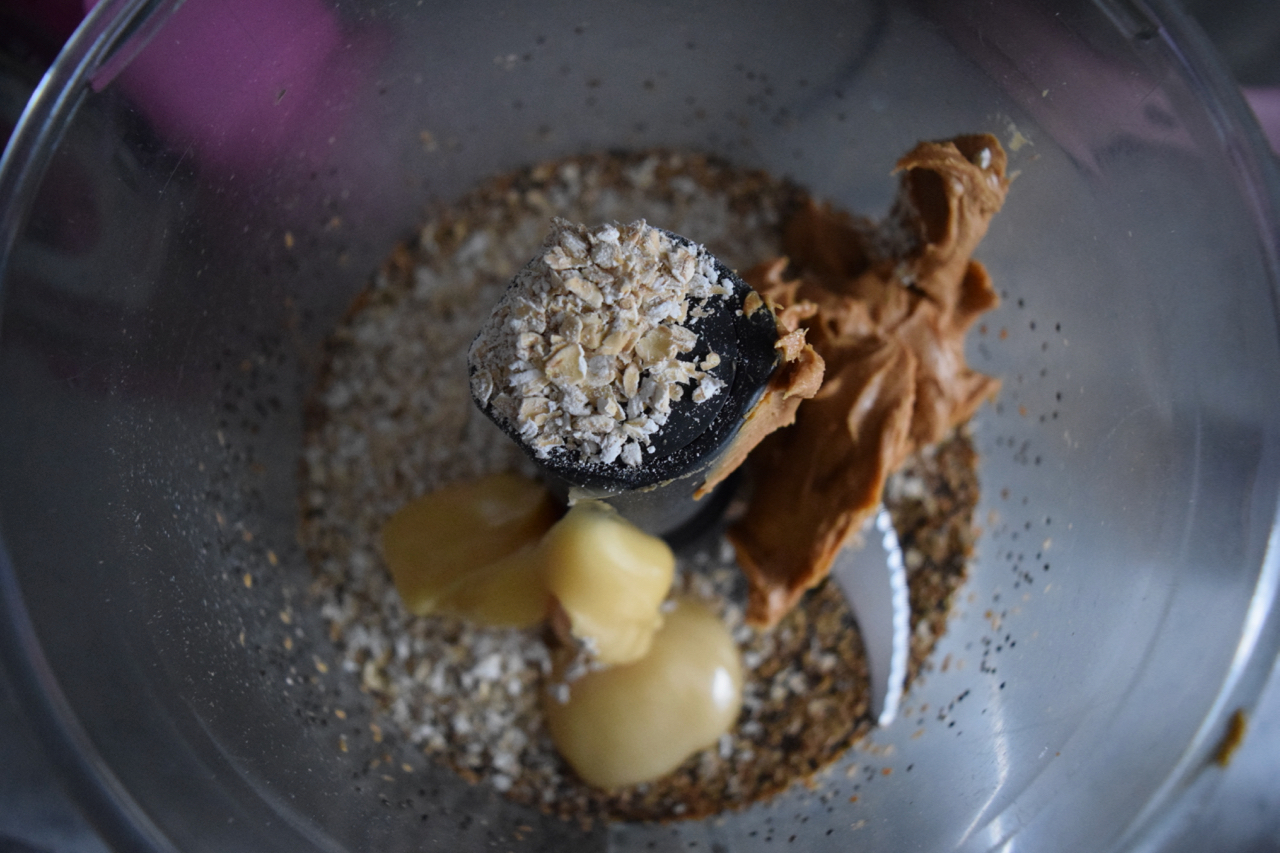 Process or blend this little lot until a sort of soft dough business is formed. If it seems too dry then add a tablespoon more peanut butter into the mix and blend again. You want the mixture to clump together when you mould it with your hands.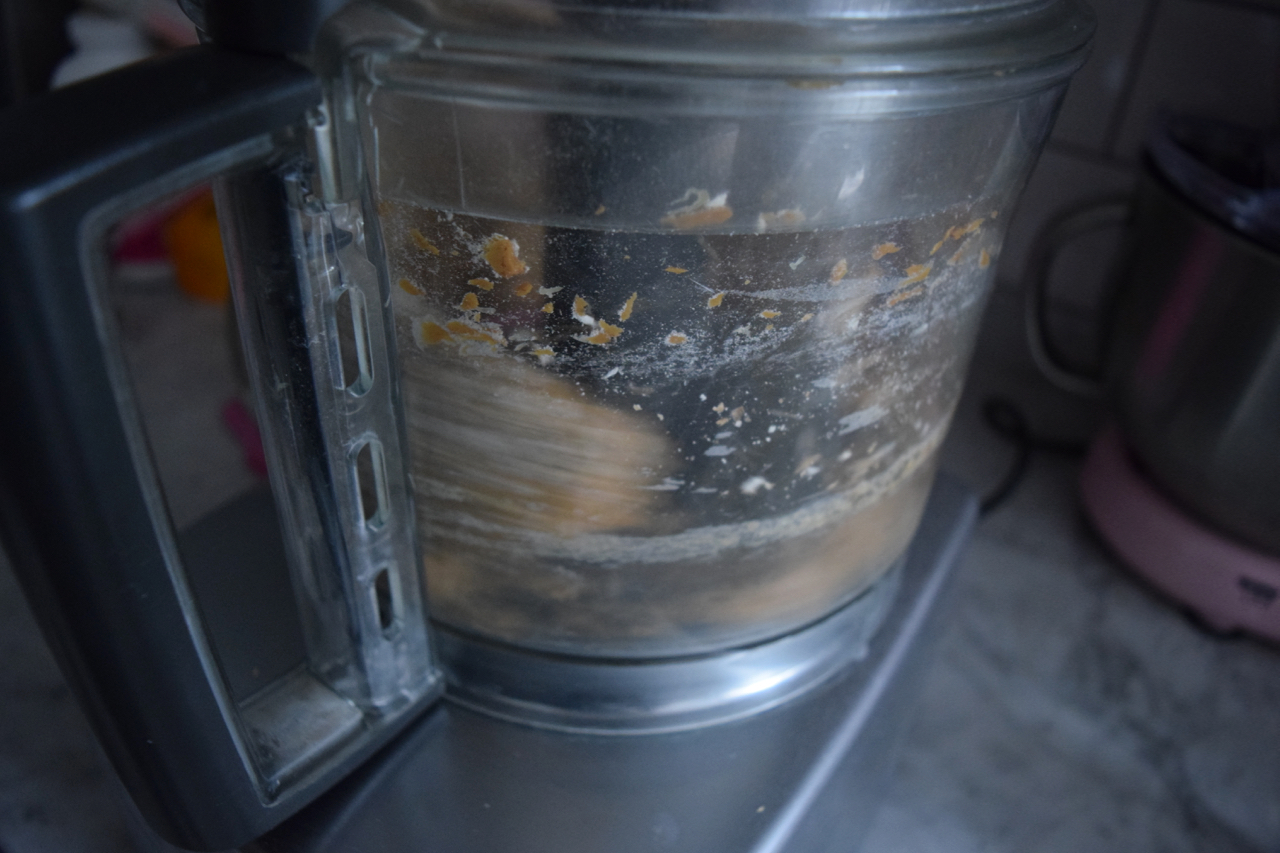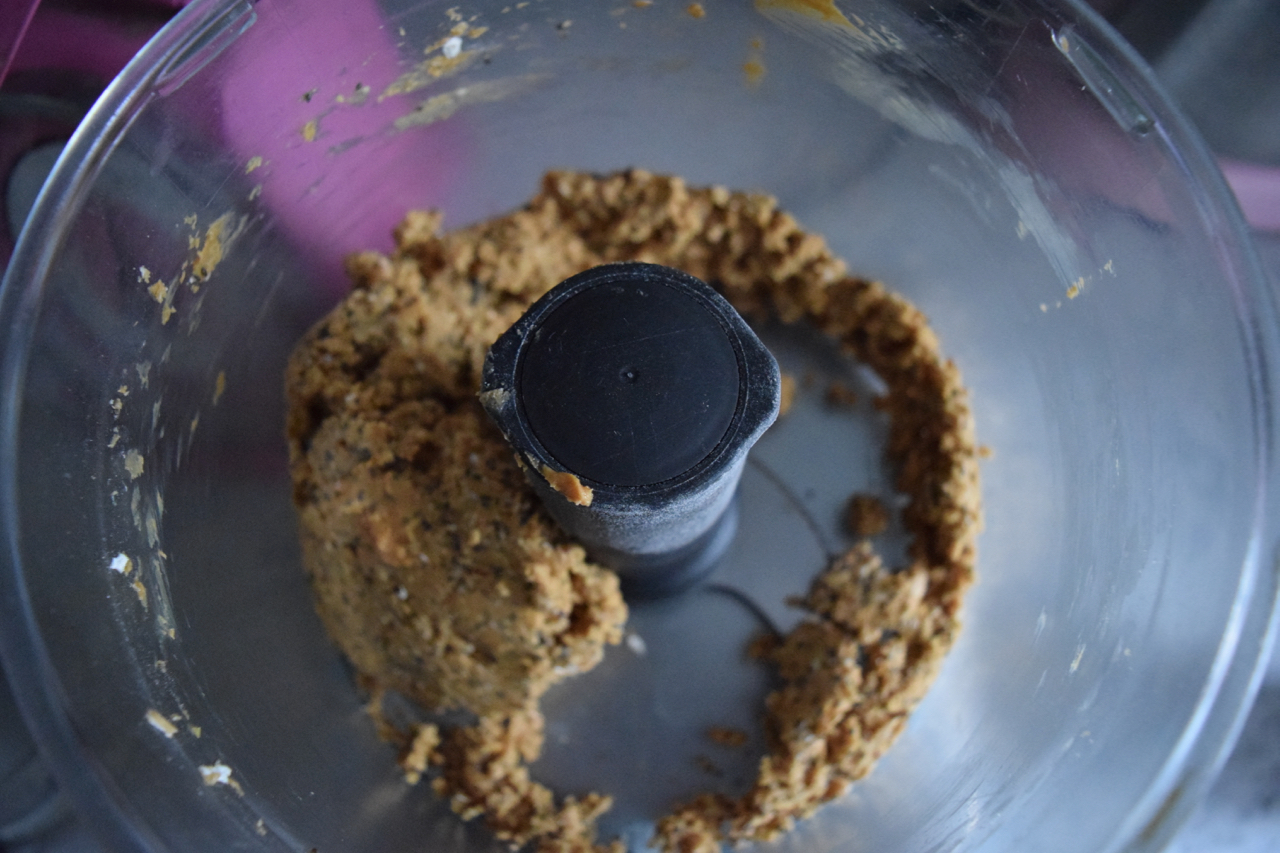 Now, with damp hands, roll a slightly bigger than a walnut sized ball of the mixture and place on a lined baking sheet.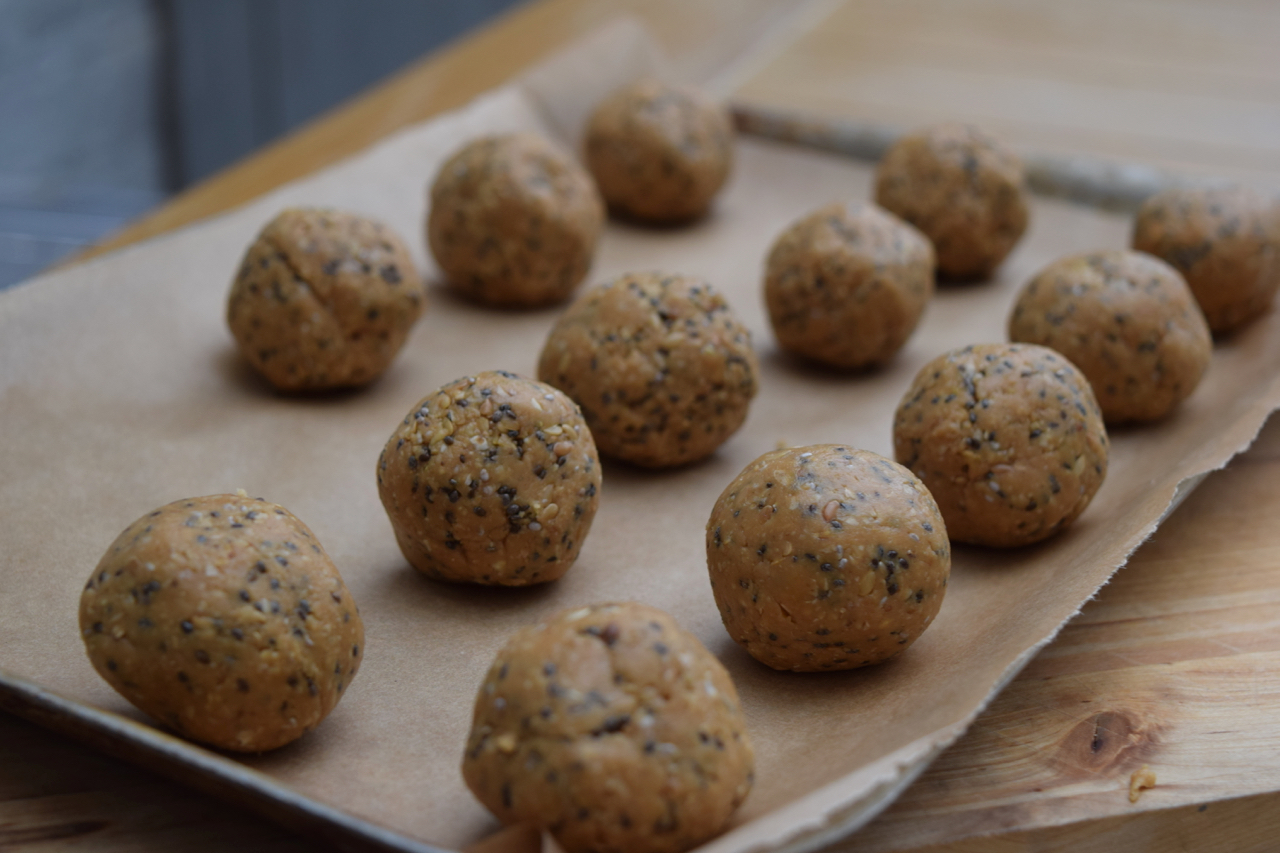 Pop these into the fridge for an hour to firm up, then once ready, store in a jar or a bag in the fridge for devouring at a moments notice.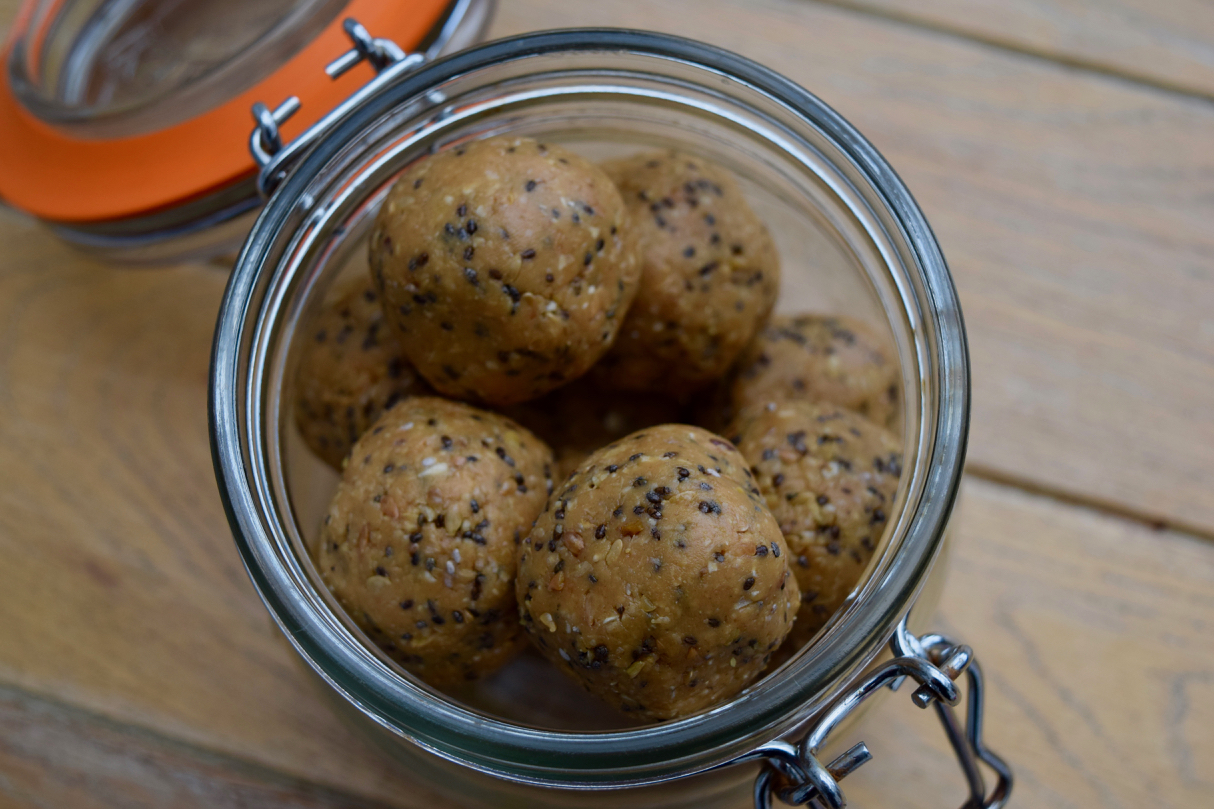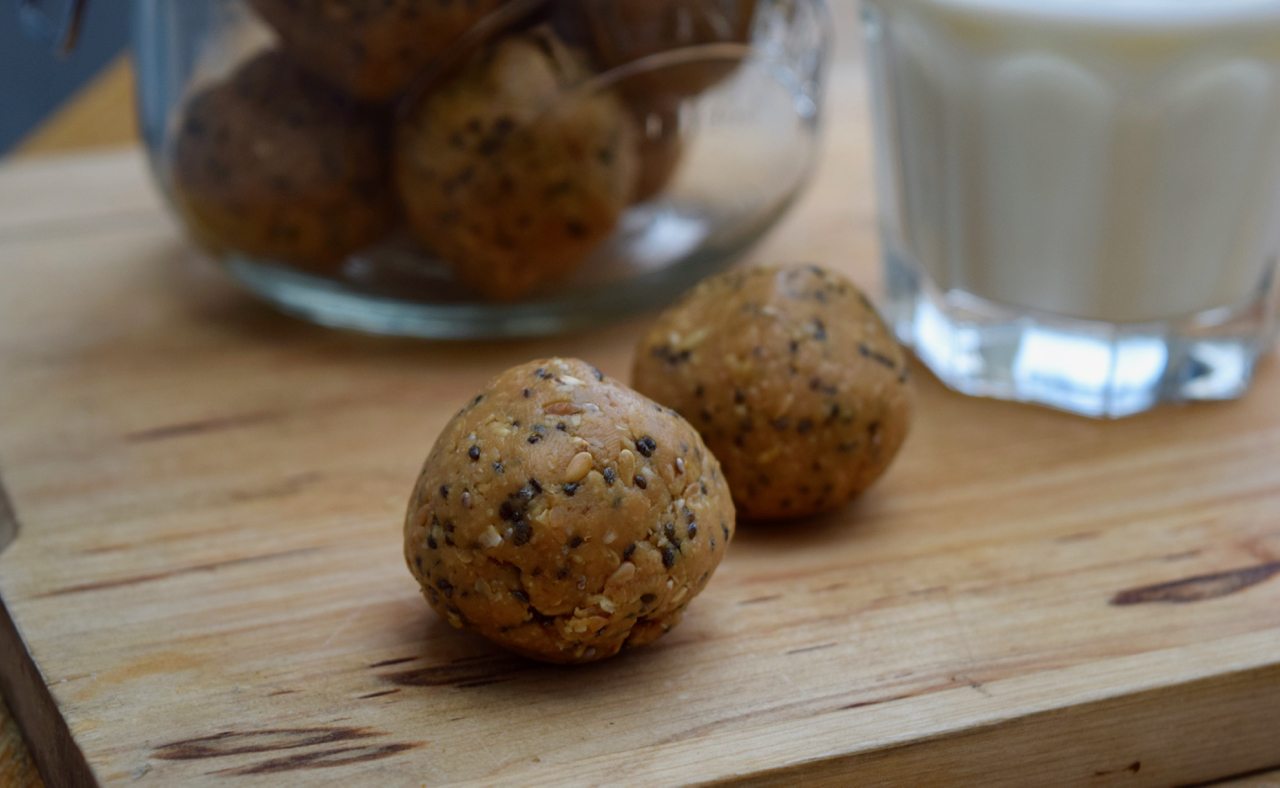 I just noticed my Instagram feed is looking rather beige at the moment and a photo of these Peanut Butter and Chia Seed Balls isn't going to liven things up much. But, balls to colour, it's all about the taste and what these protein packed treats lack in appearance they certainly make up for in flavour.
Lucy x
Peanut Butter and Chia Seed Balls Recipe
Makes 12 to 14, size dependent
You will need a food processor for this or a strong blender
80g oats
130g smooth peanut butter, but I don't suppose it would matter if you used crunchy
3 tablespoons honey, I used set as I had it in the cupboard, runny should be ok too
2 tablespoons Flax seeds, which are also known as Linseed as it turns out
2 tablespoon Chia seeds
Take your food processor or strong blender and add the chia and flax seeds. Give them a bit of a whizz to break them down slightly.
Next measure in the oats, peanut butter and honey. Process until you have a firm dough. It should clump together when you mould it with your fingers. If it seems too dry add another tablespoon of peanut butter.
Roll the dough into around 12 to 14 balls then pop in the fridge on a lined tray to firm up.
Store in a jar or bag in the fridge and enjoy when a little, tasty boost is needed.