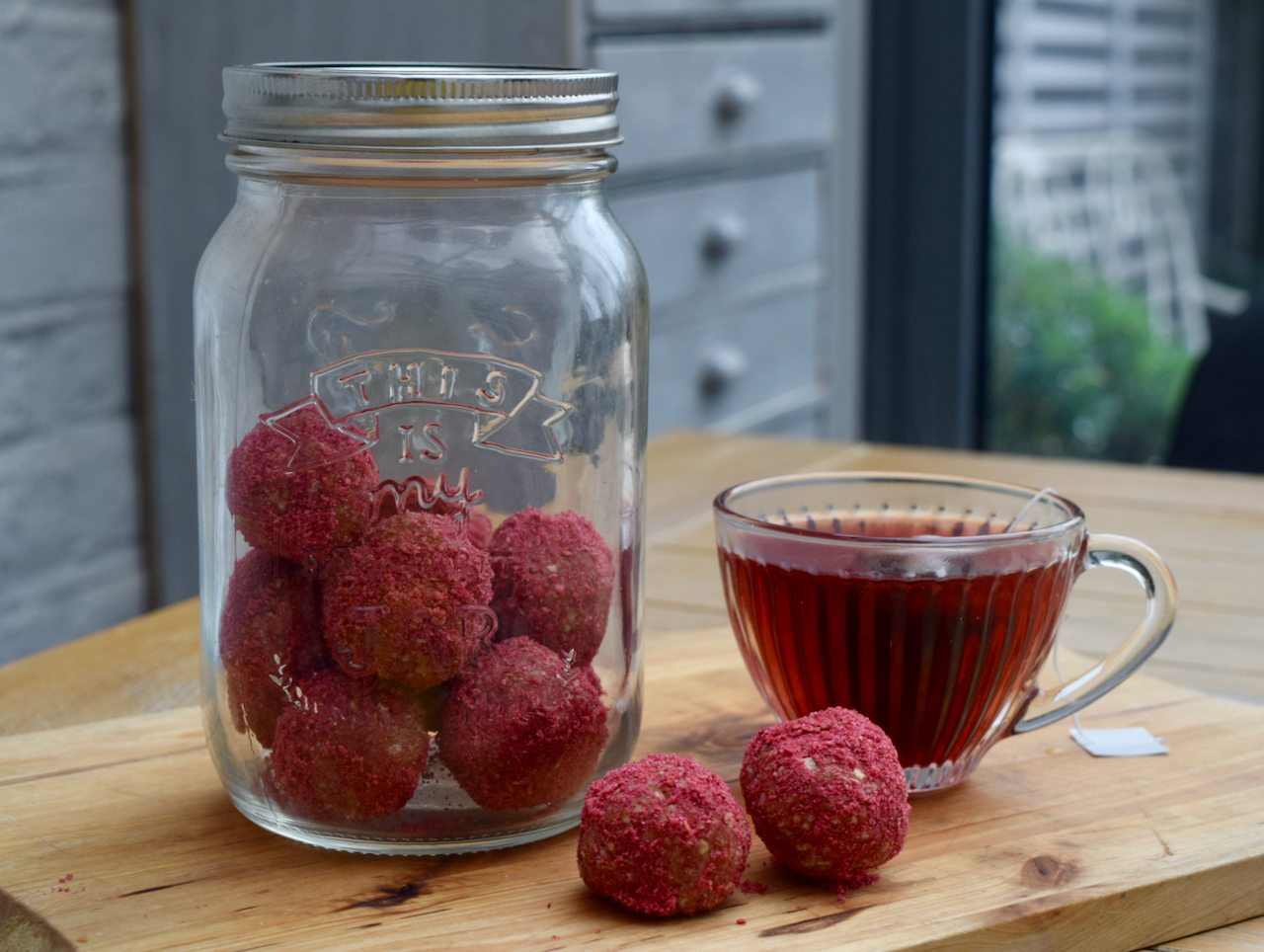 Raspberry and Coconut Balls recipe
September's giving me all the back to school feels. Even though life's still not back to normal, I feel as though I need to get back on track and have a bit of a fresh start. I've started the Couch to 5k running programme and have been trying to avoid unnecessary sugar *even though 4 custard creams always seem very necessary to me*. I also thought it was time for some new balls please and these Raspberry and Coconut ones are bloody tasty, as well as having a whiff of health to them.
These new energy balls feature some rather lovely freeze dried raspberries. They add some tang in the body of the ball then form a sherbert-like coating when blitzed with some dessicated coconut. Don't be fooled, these may look like truffles but they are packed with protein laden peanut butter and flaxseed (or linseed) for fibre and Omega 3's. They also stave off any sweet cravings you may get mid morning or afternoon; I'm happy to confirm they've managed to keep me away from the biscuit jar so far. Thanks to My Fussy Eater for the heads up on these balls.
Colourful, tart and simple, no not me, the Raspberry and Coconut Balls. A jar of these in the fridge will help keep your spirits up and snack consumption down.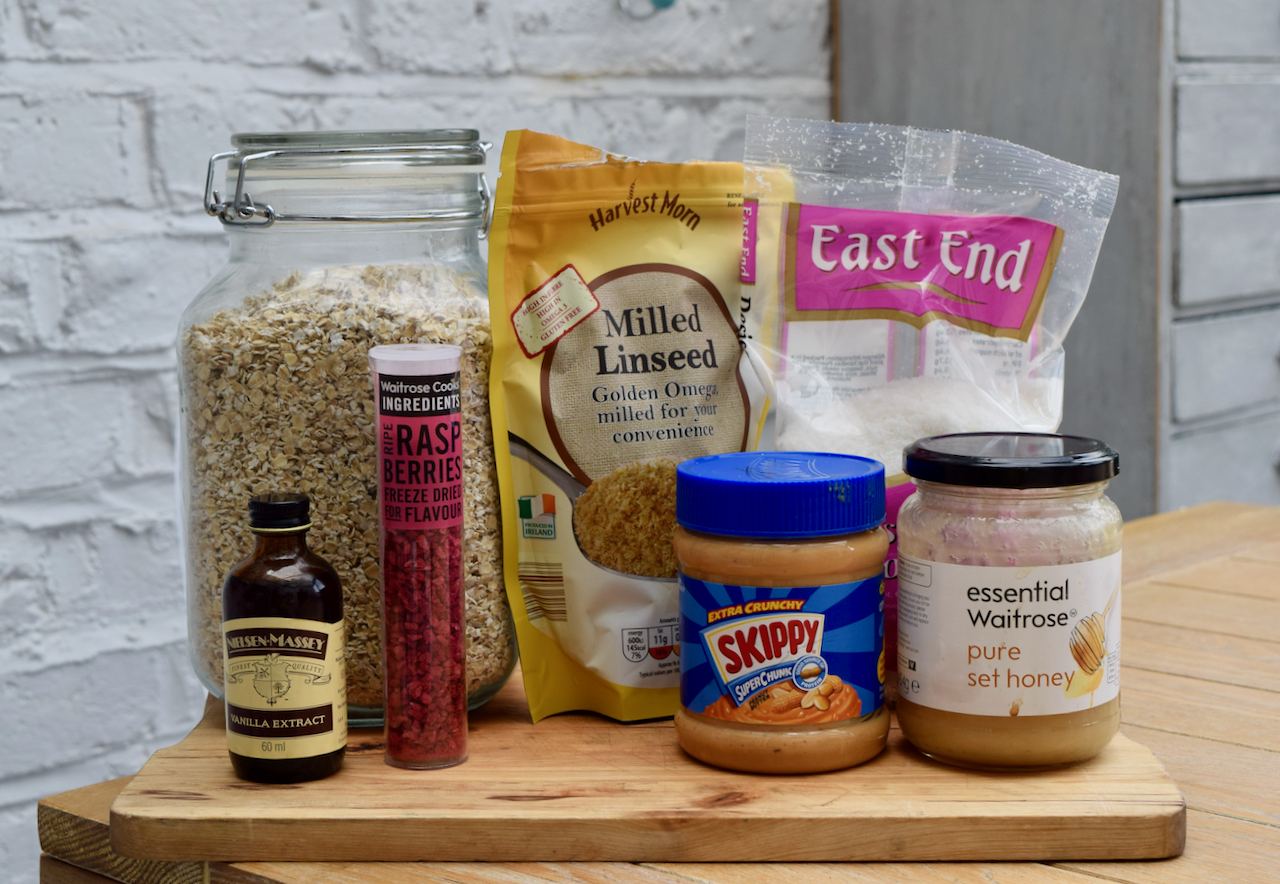 This is a lovely wholesome line up. I got my small pack of freeze dried raspberries from Waitrose but if you're going to make these in any great quantity, Amazon do a much better value for money pack. I love set honey on my toast, so used this for my balls, but runny honey will be just fine.
You can make these balls in a bowl giving everything a good mix, but I went for food processor *lazy*.
Weigh out the oats, peanut butter, flaxseed meal, coconut and raspberries. If you only have flaxseeds or linseeds, you can grind these up in a Nutribullet or coffee grinder to a flour like consistency.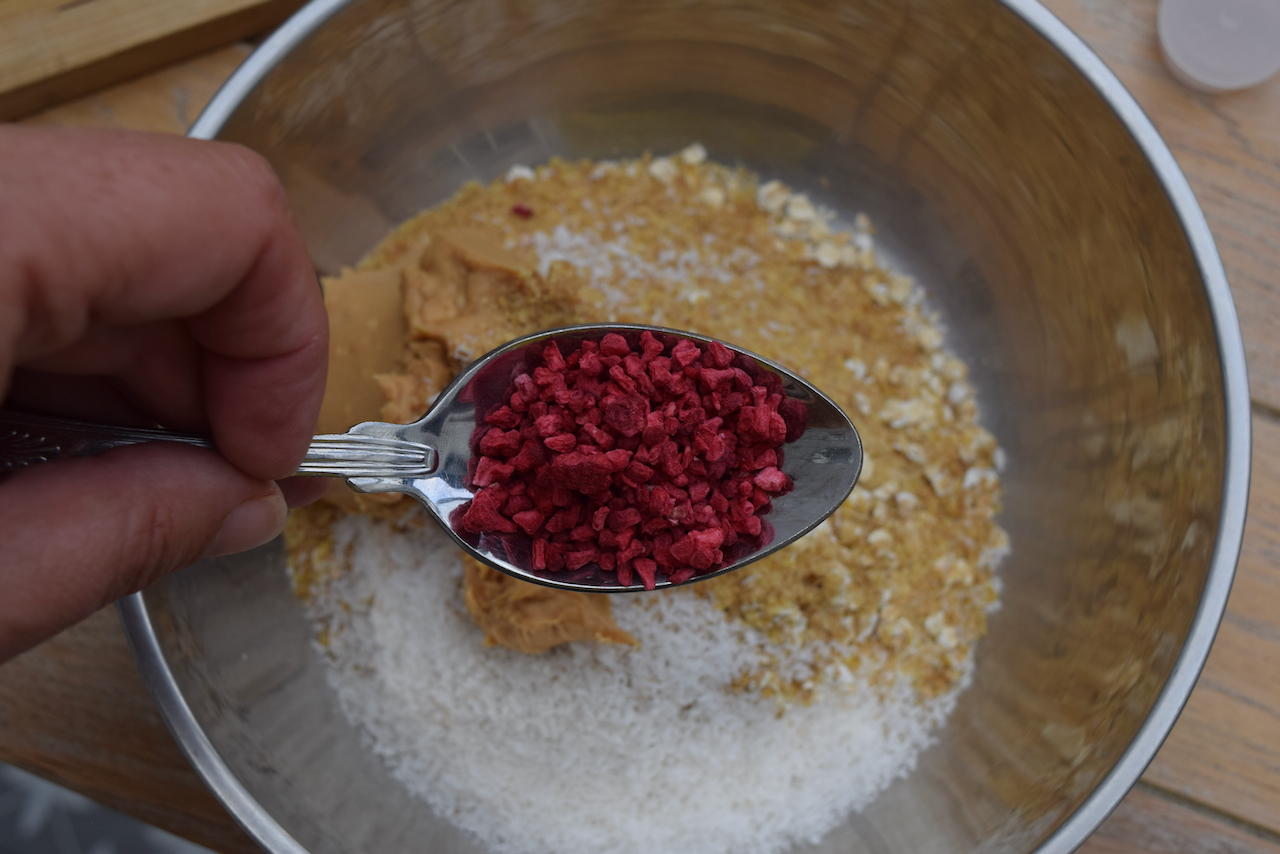 Follow in with the honey, tip the whole lot into the mixer, add the vanilla extract, then blitz everything together or give it a mighty good mix if you've done down the bowl route.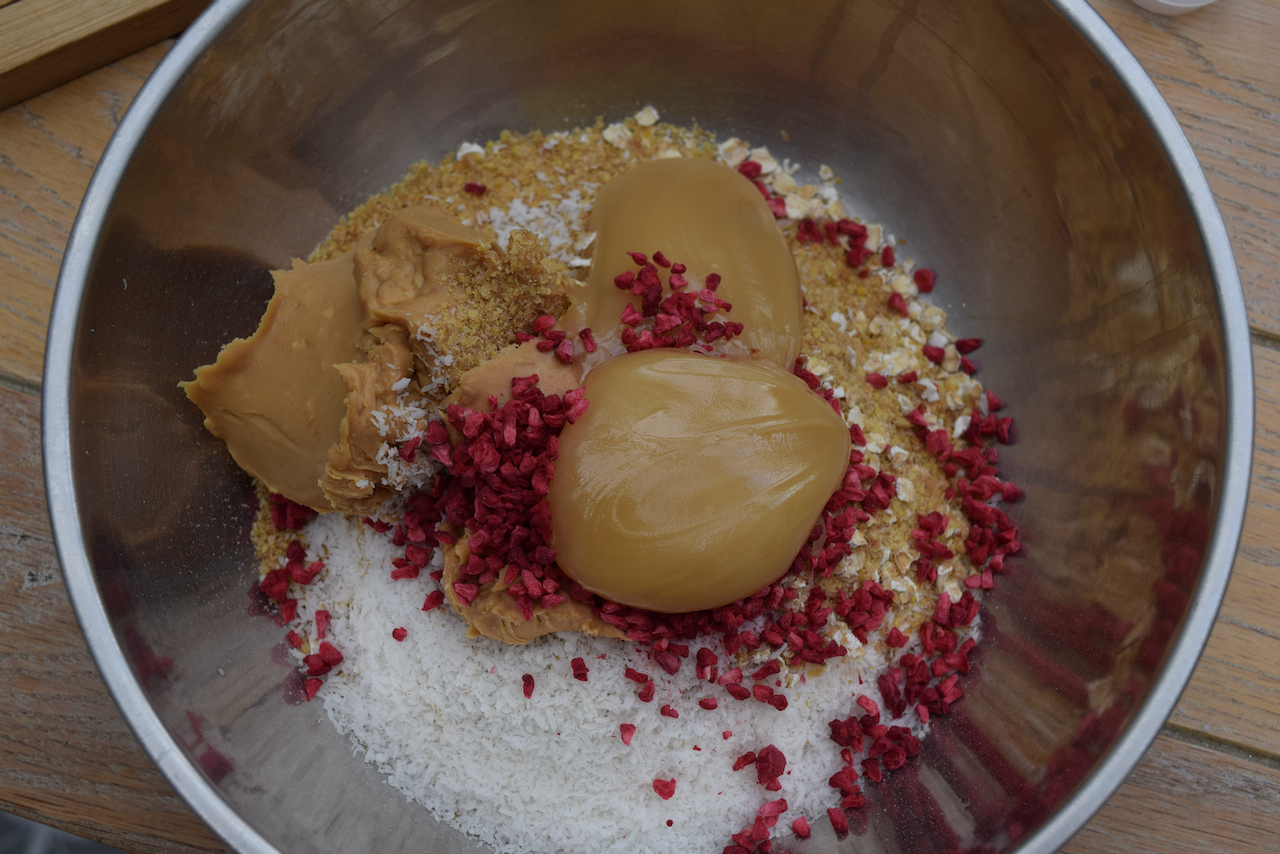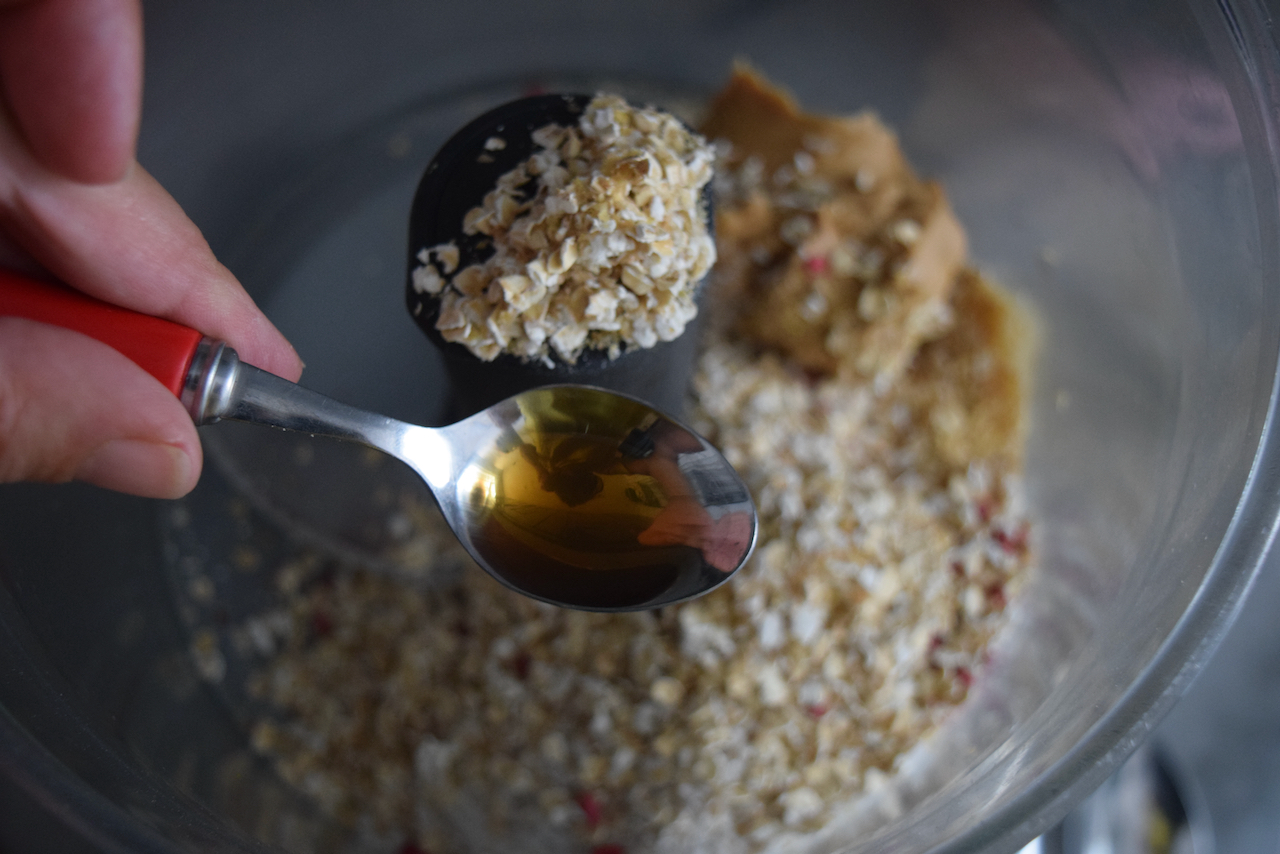 You're looking for a sandy texture which easily shapes into a ball when you press it between your fingers.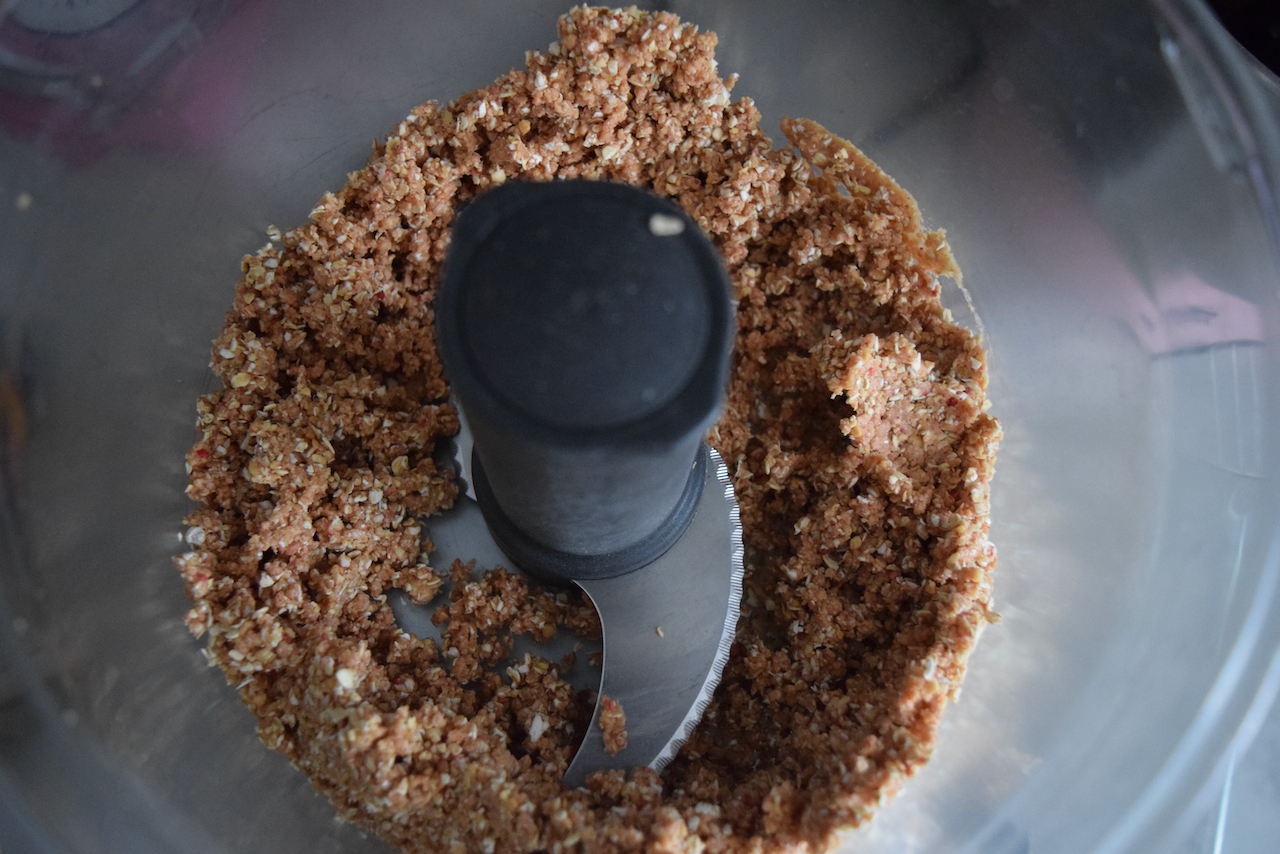 If it's a little on the dry side, add a touch more honey to *eek* moisten the whole business. Roll 12 walnut sized balls from the mix.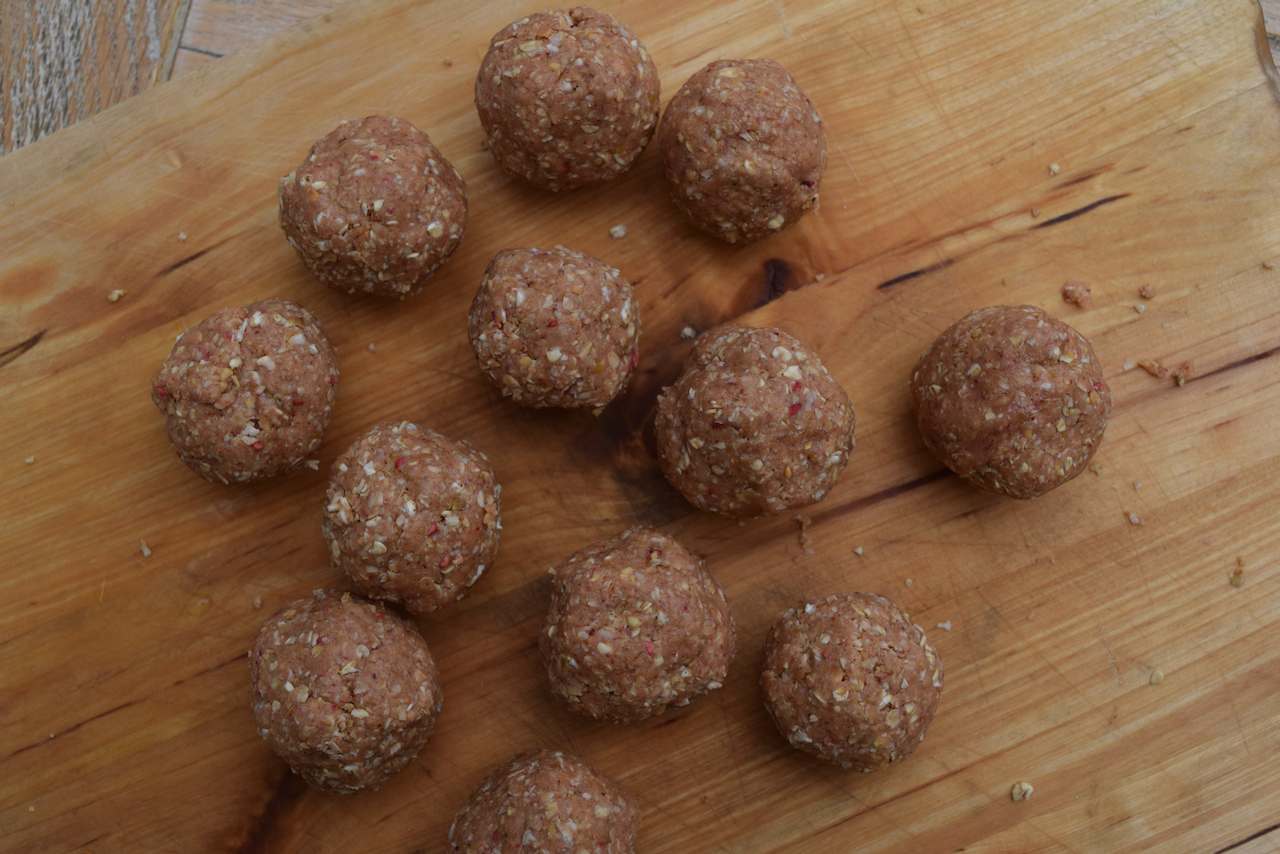 Pop these into the fridge to chill for half an hour. While they're chilling, you can make the coating. For this blend 2 tablespoons of the dried raspberries with 2 tablespoons of dessicated coconut until you have a powder like consistency. I used my Nutribullet but you could use a spice or coffee grinder.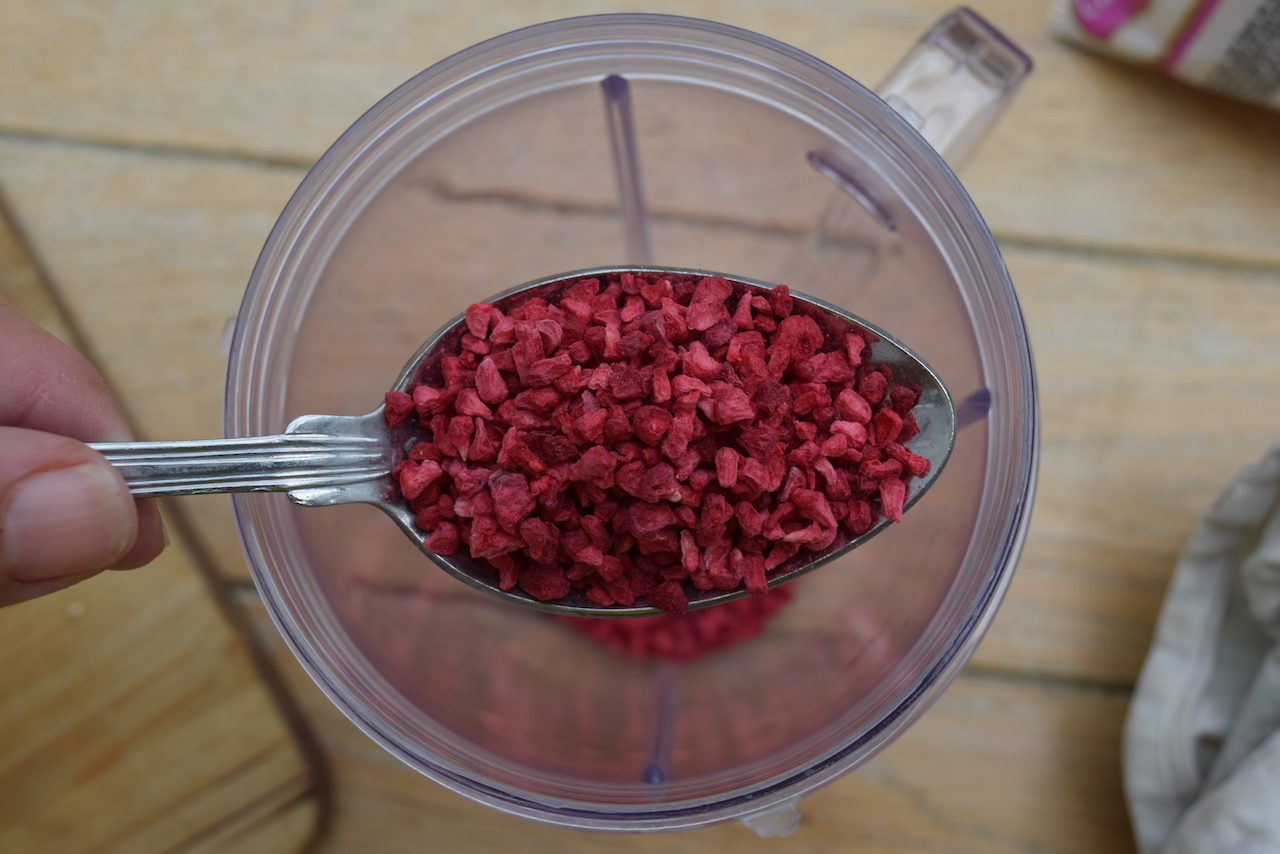 Tip the mixture onto a plate ready for coating your chilled balls.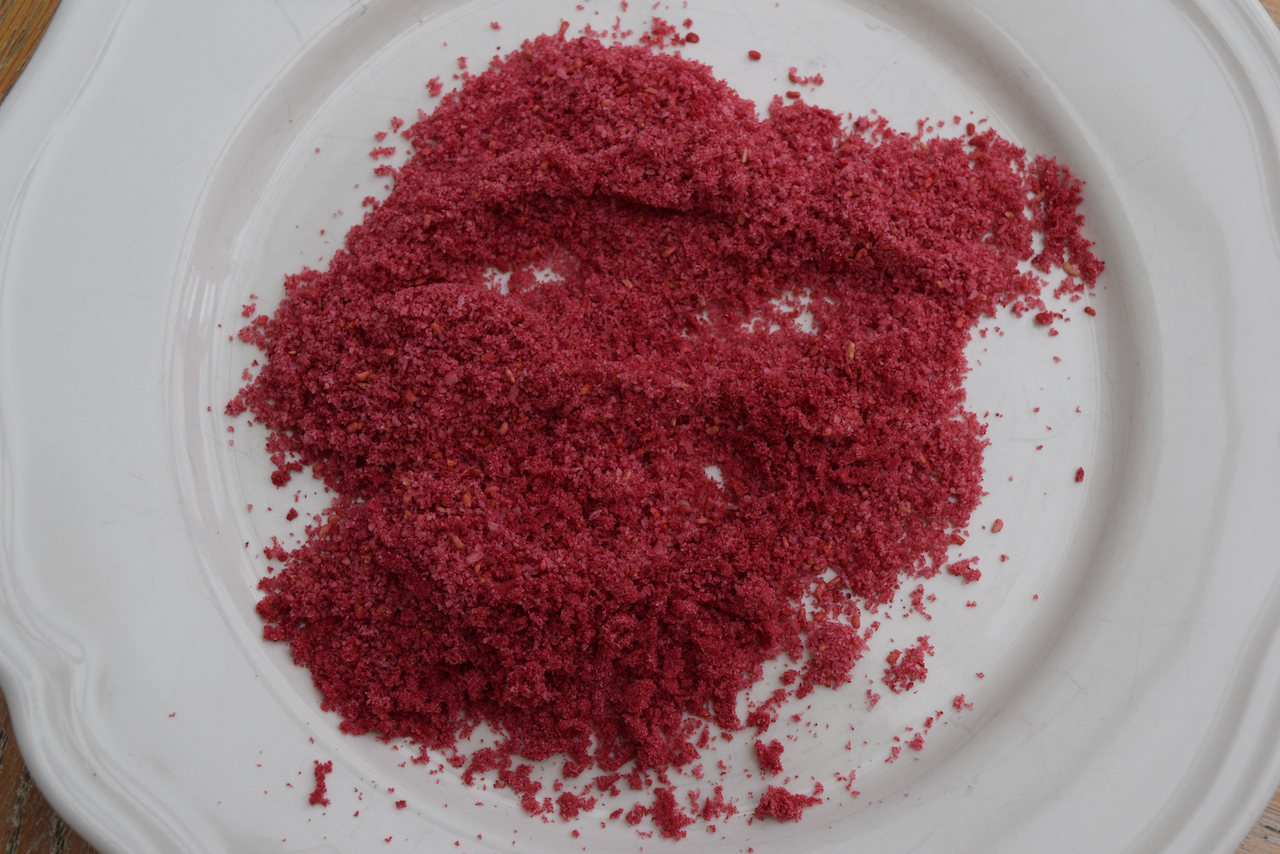 Take each ball and press and roll it in the raspberry powder until they're well coated.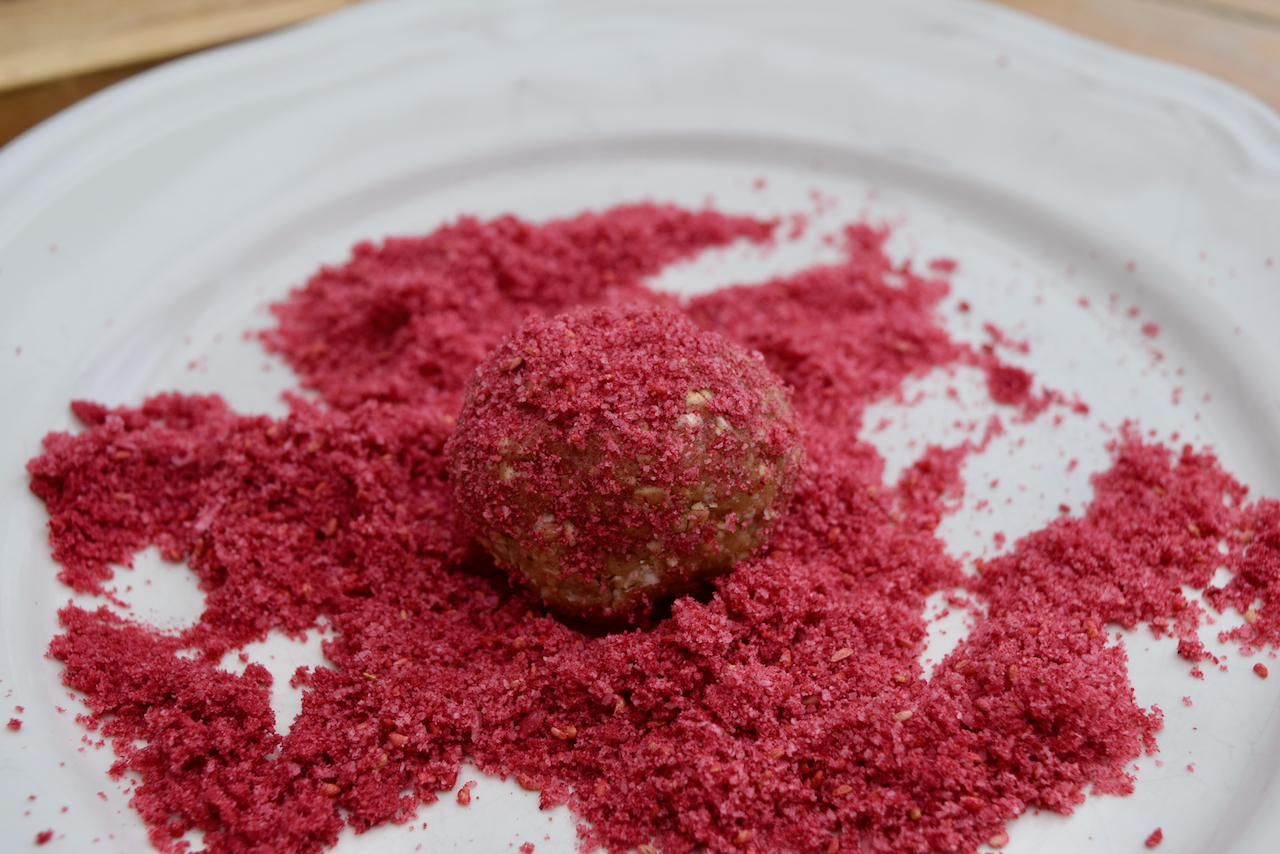 Store the Raspberry and Coconut Balls in a jar or airtight container for up to a week. Tricky, but I try to limit myself to one a day.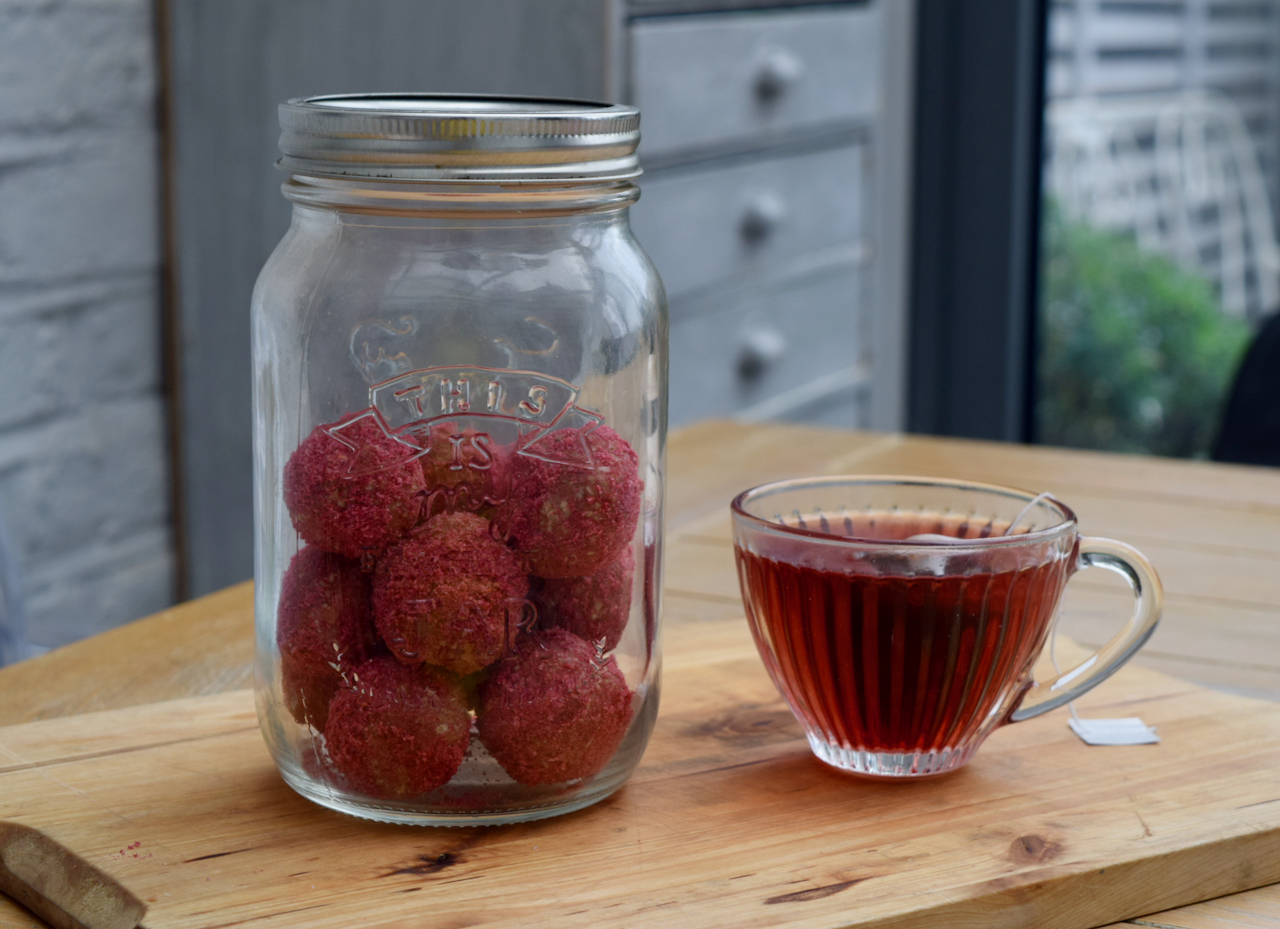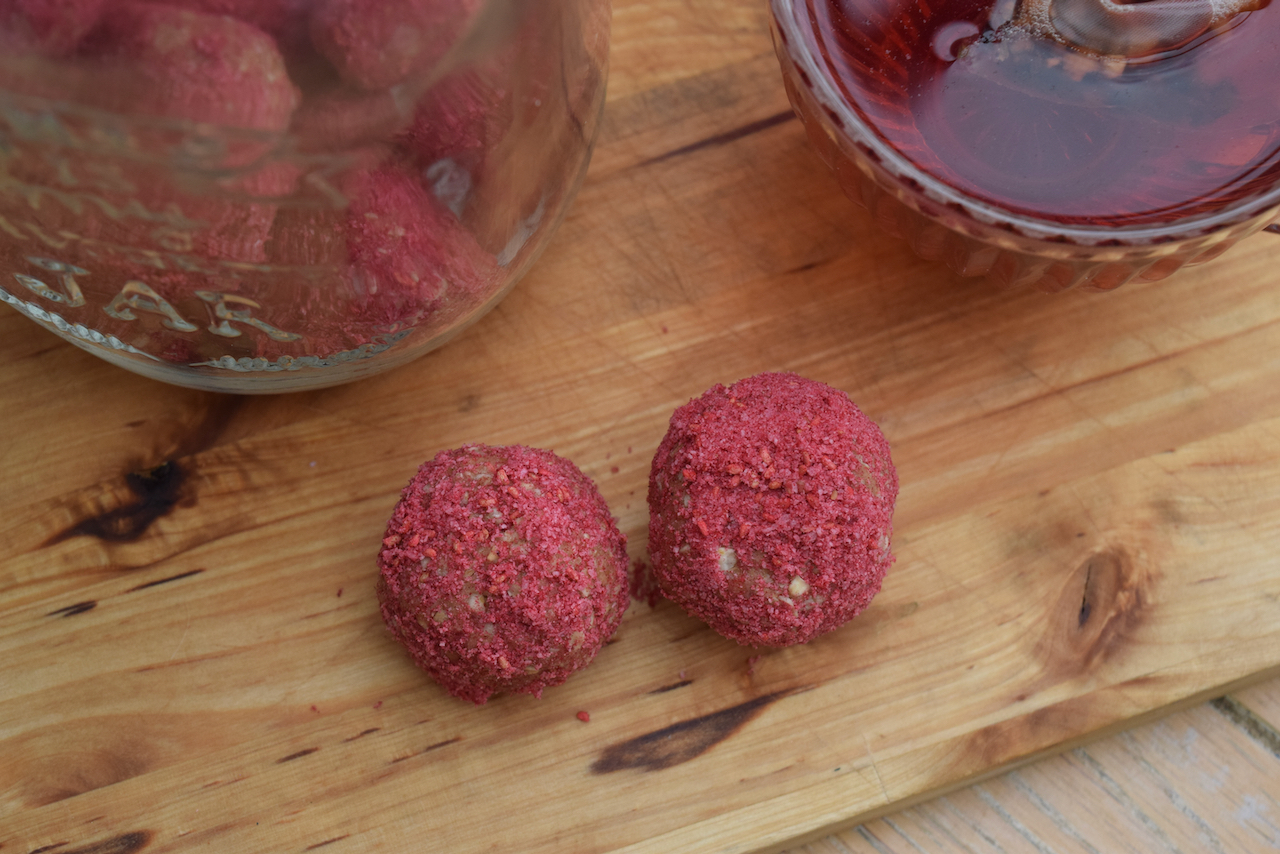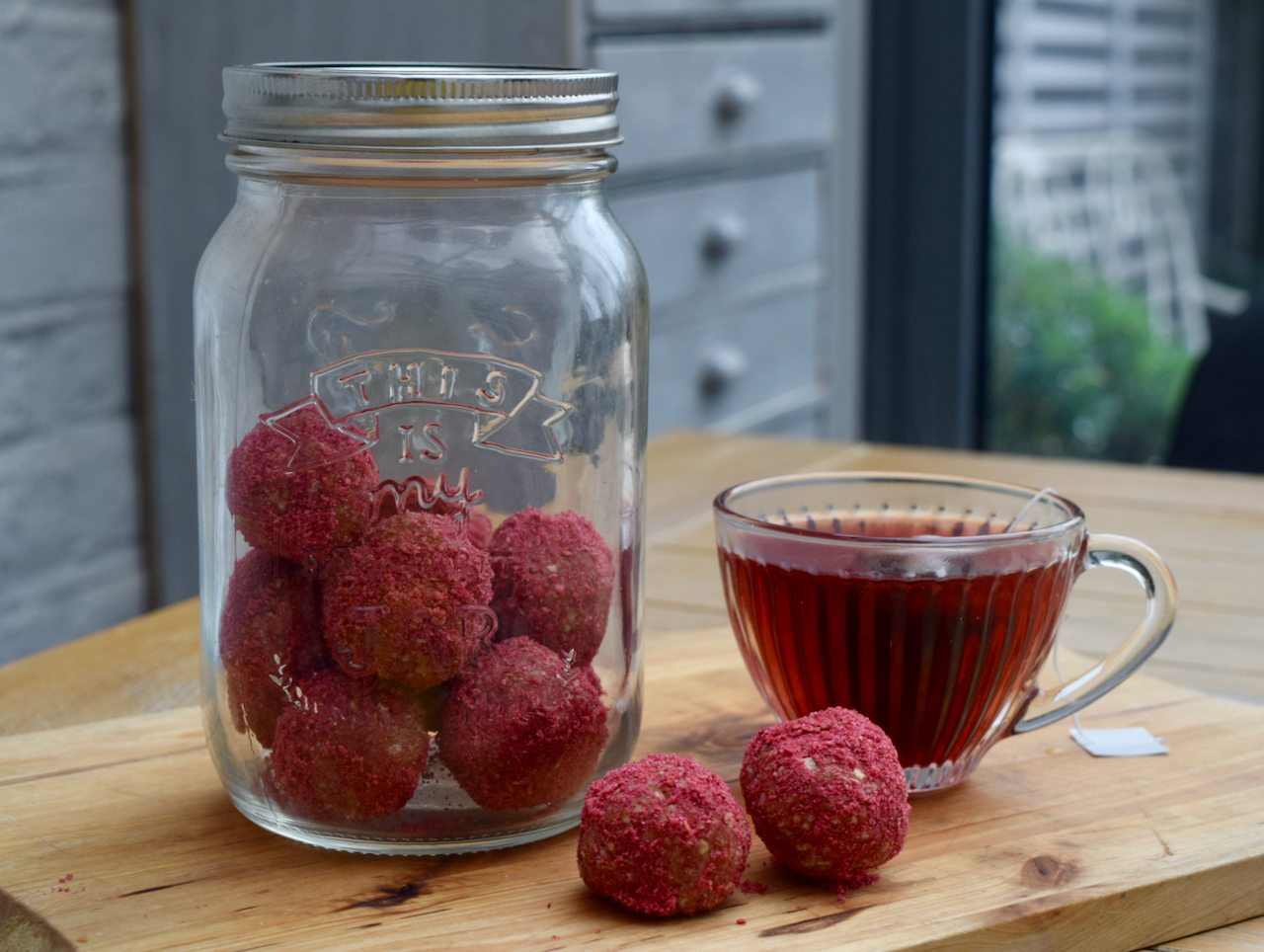 These energy giving little balls are as pretty as a picture. Almost too good to eat, if you have more willpower than me, that is.
Lucy x
This post contains affiliate links to Amazon. Should you choose to buy through these links, Lucy Loves will make a tiny commission, at no extra cost to you. Thank you.
Raspberry and Coconut Balls recipe
Makes 12
You will need a food processor, blender and/or a bowl and spoon for this
100g oats
100g smooth peanut butter, I'm sure crunchy would also be fine
2 tablespoons freeze dried raspberries
2 tablespoons honey, I used set, but runny is fine
2 tablespoons dessicated coconut
2 tablespoons ground flaxseed/linseed – if you can't get ground give it a blitz in a blender or Nutribullet
1/2 teaspoon vanilla extract
To coat
2 tablespoons freeze dried raspberries
2 tablespoons dessicated coconut
Weigh out your oats, peanut butter, dried raspberries, honey, coconut and flaxseed. Add this to your food processor with the vanilla extract and blitz until you have a sandy textured mixture. If you don't have a mixer, you could do this by hand, mixing well. Test the mixture to make sure it forms a ball when pressed together with your hands; if it's too dry, add a touch more honey.
Roll 12 walnut sized balls from the mixture and pop on a plate in the fridge for half an hour to firm up.
In a blender, Nutribullet or coffee grinder blend the additional freeze dried raspberries and coconut until it forms a powder like texture. Tip this onto a plate and roll, pressing as you go, so it sticks to your balls.
Keep in an airtight container or jar and keep in the fridge for around a week.