Electric Smurf Cocktail Recipe
This Friday my eldest says farewell to his teenage years. This special birthday comes with all sorts of emotions for me, and presumably for Ben too. He has been quite the dream child and has turned into a charming and considerate man. He has so many brilliant qualities, one being, much like his parents, he loves a drink. In particular a blue drink. I am honouring him on his 20th birthday by sharing this Electric Smurf cocktail with you. Don't judge either of us until you've tried it, the childish name belies this delicious drink.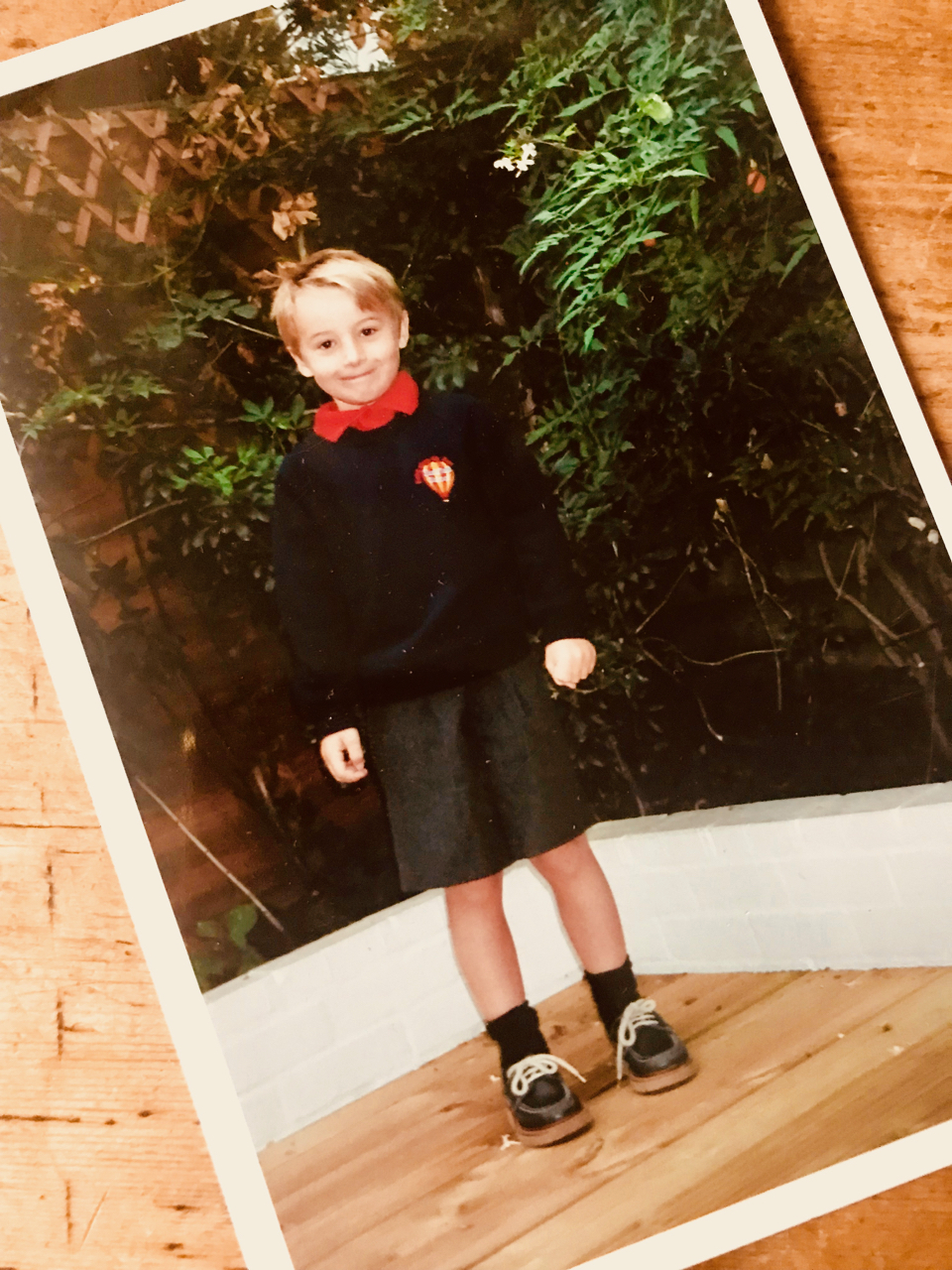 Being a mum has so many challenges, as the boys get older they don't lessen, they are just different. When the boys were younger there was shouting, crying and rows; the teenage years are quieter, more grunty and moodier but there's still hugs and warmth. It's a pleasure to be able to have a reasonable conversation with your offspring, especially over a drink. This Electric Smurf, I am hoping, is Ben's perfect cocktail. It contains the teens choice, Malibu, and it's colour comes from the citrus based blue curaçao. This mingles with pineapple and is topped up with a touch of fizz from the lemonade to take the edge off.
We won't be with Ben on his 20th Birthday but I have dispatched a bottle of something and some cash for him to enjoy with his uni pals. I can imagine his day will be made up of blue cocktails and so much more. Oh to be 20 again, what a lucky, lovely boy.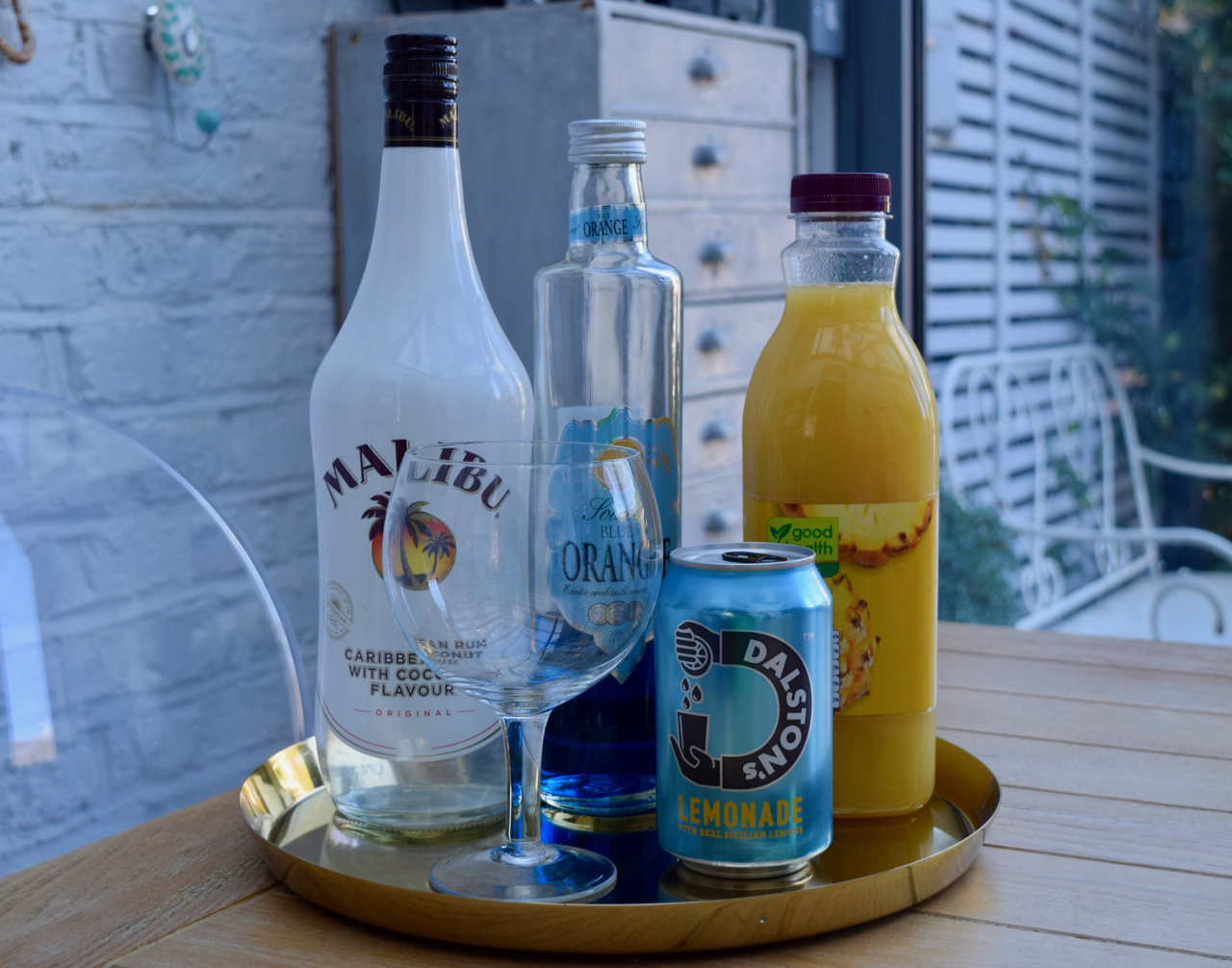 Not necessarily a childish line up for this jauntily entitled cocktail, but certainly colourful. The blue curaçao adds a lovely citrus kick to this tropical drink.
Make a start on this birthday treat by adding a good handful of ice to your cocktail glass.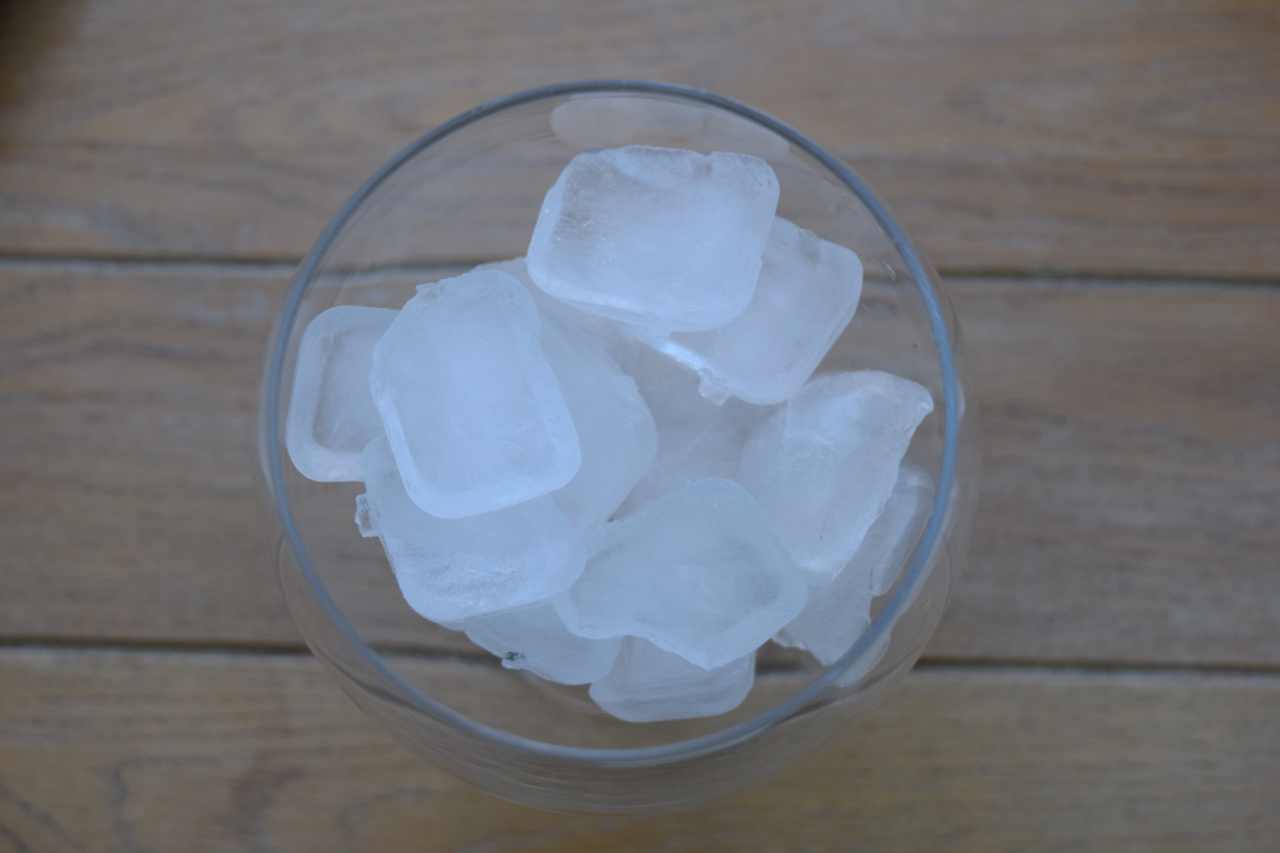 Measure in the blue curaçao and the coconut rum for colour and flavour.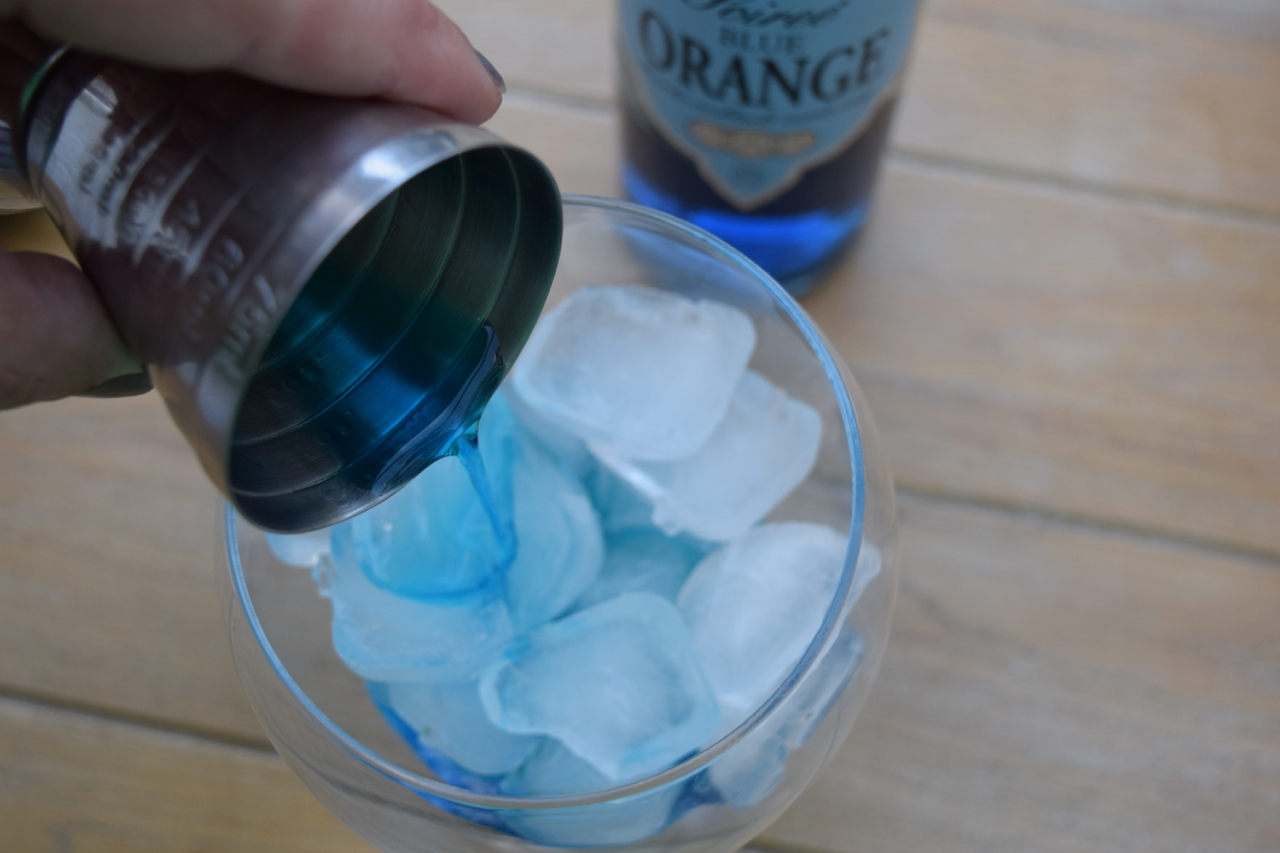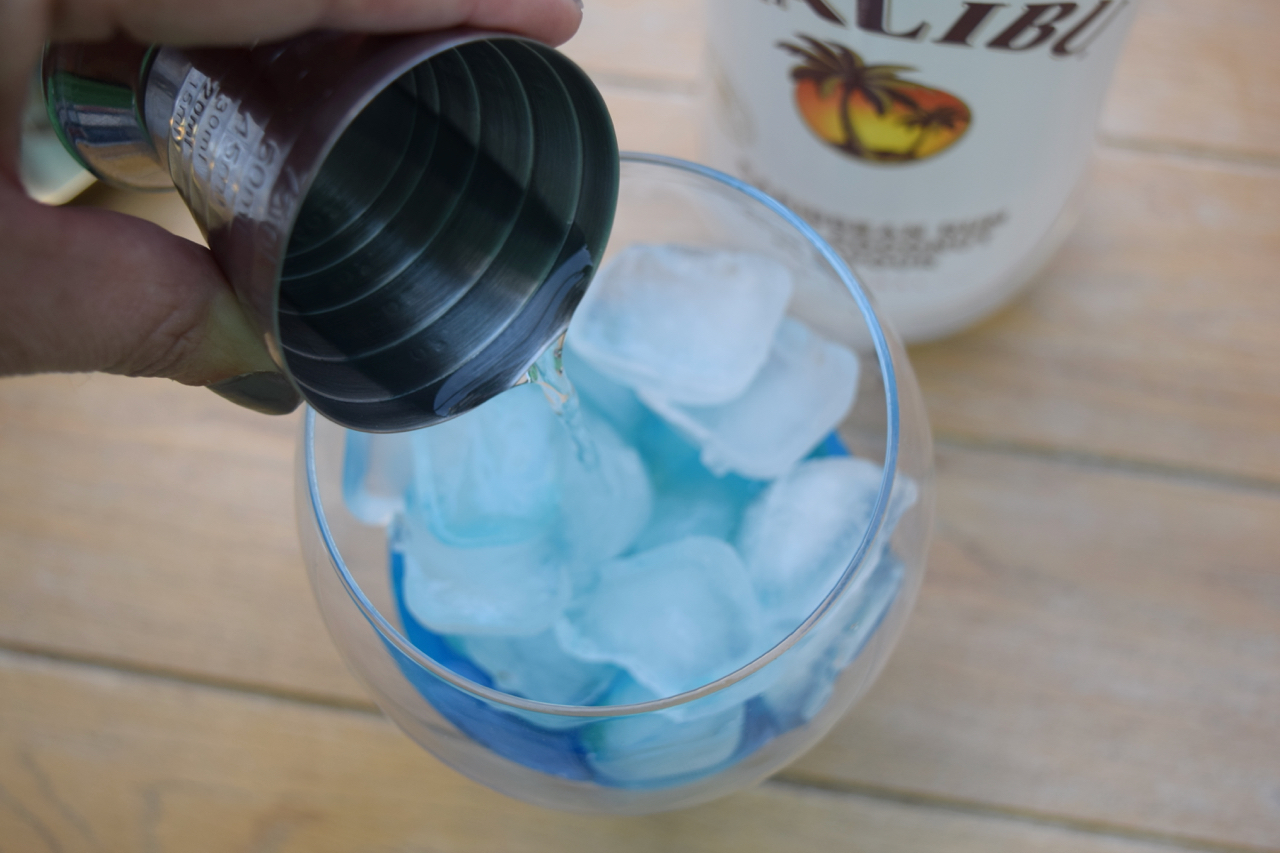 I would have used my own homemade coconut rum, however, Ben himself, over the summer has drunk it all.
Finish this lovely drink with a double measure of fresh pineapple juice and lemonade.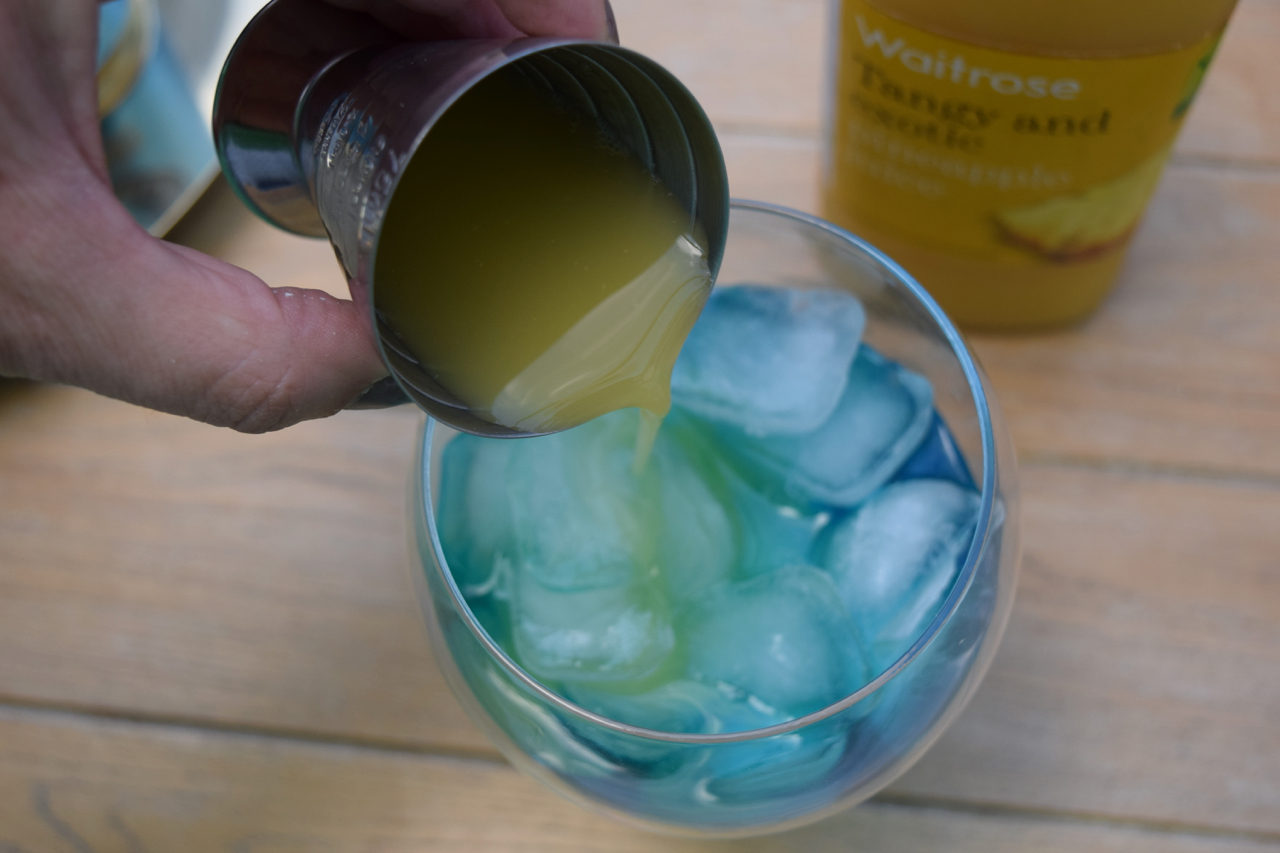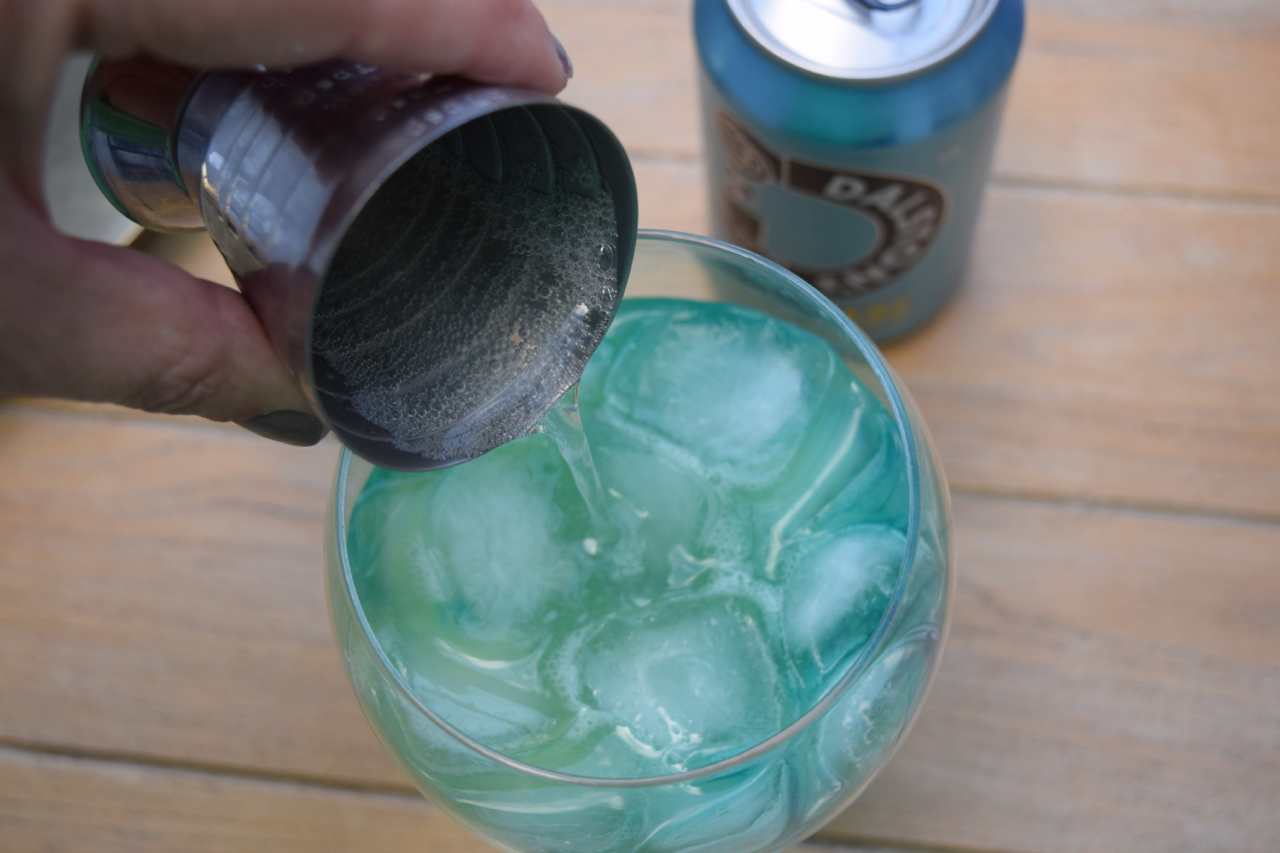 Give this vibrant drink a good stir then sip and feel 20 years old again. Unless you are under 18, of course.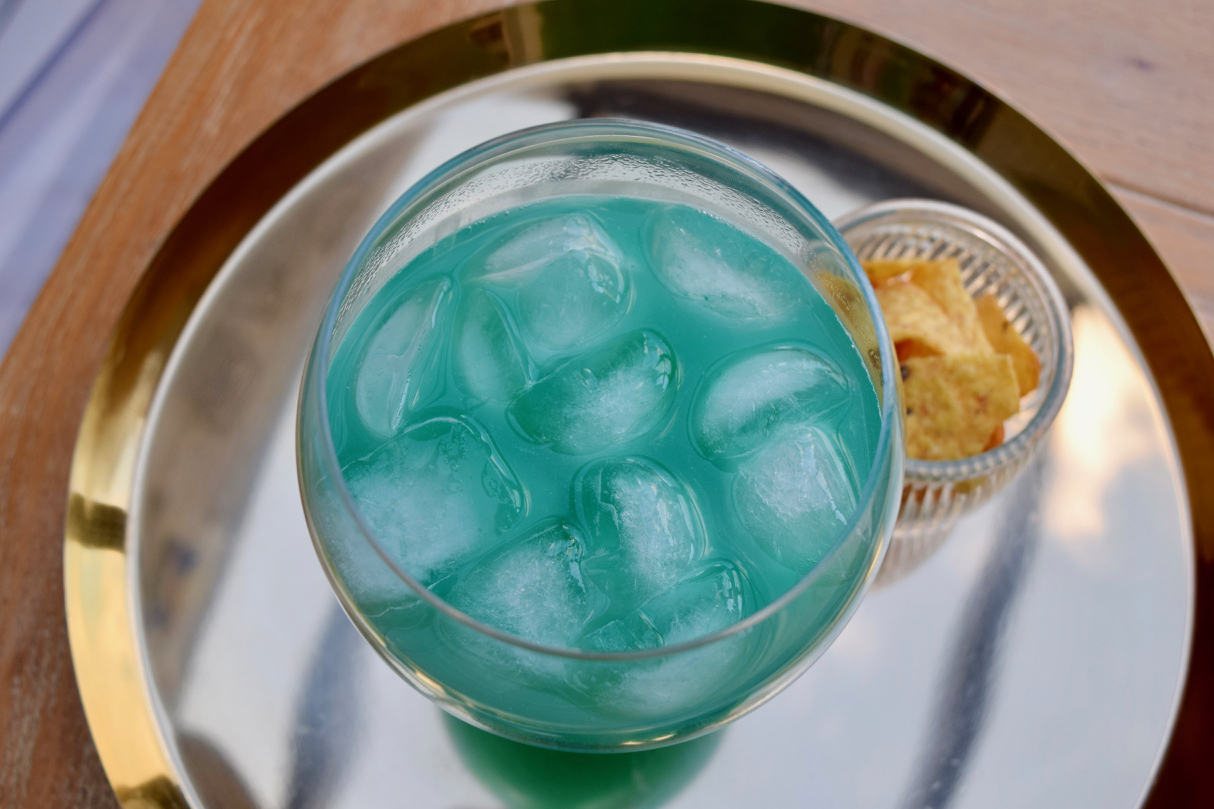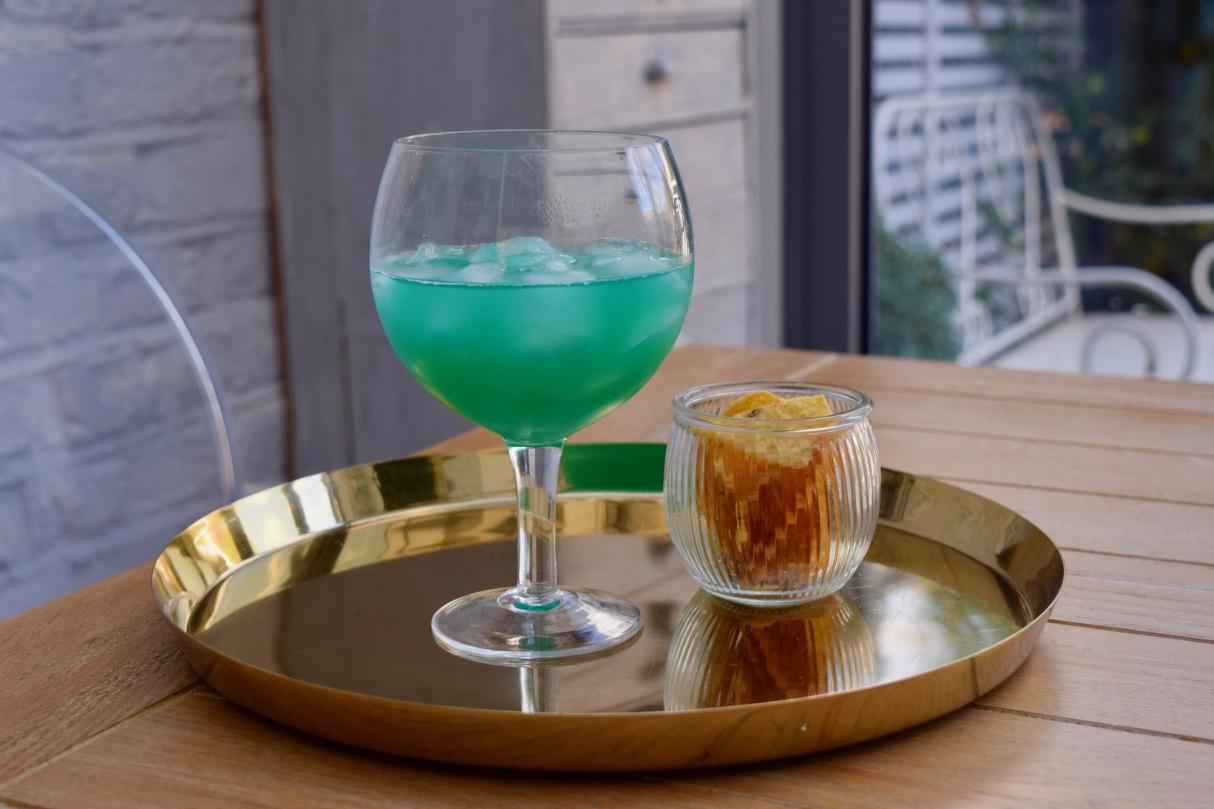 Worryingly, I am almost certain I am still only in my 20's myself so I am not quite sure how I have a 20 year old child. Age is just a number, drinking an Electric Smurf this cocktail friday will almost certainly have you giggling like a teenager. Happy Birthday baby Ben.
Have a restful weekend.
Lucy x
Electric Smurf Cocktail Recipe
Makes 1
You will need a large cocktail glass
25ml Coconut rum
25ml Blue curaçao
50ml pineapple juice
50ml lemonade
Ice
Take a large cocktail glass and a add a generous handful of ice.
Measure in the coconut rum and blue curaçao then top up with the pineapple juice and lemonade. Stir, serve, sip and feel young again.