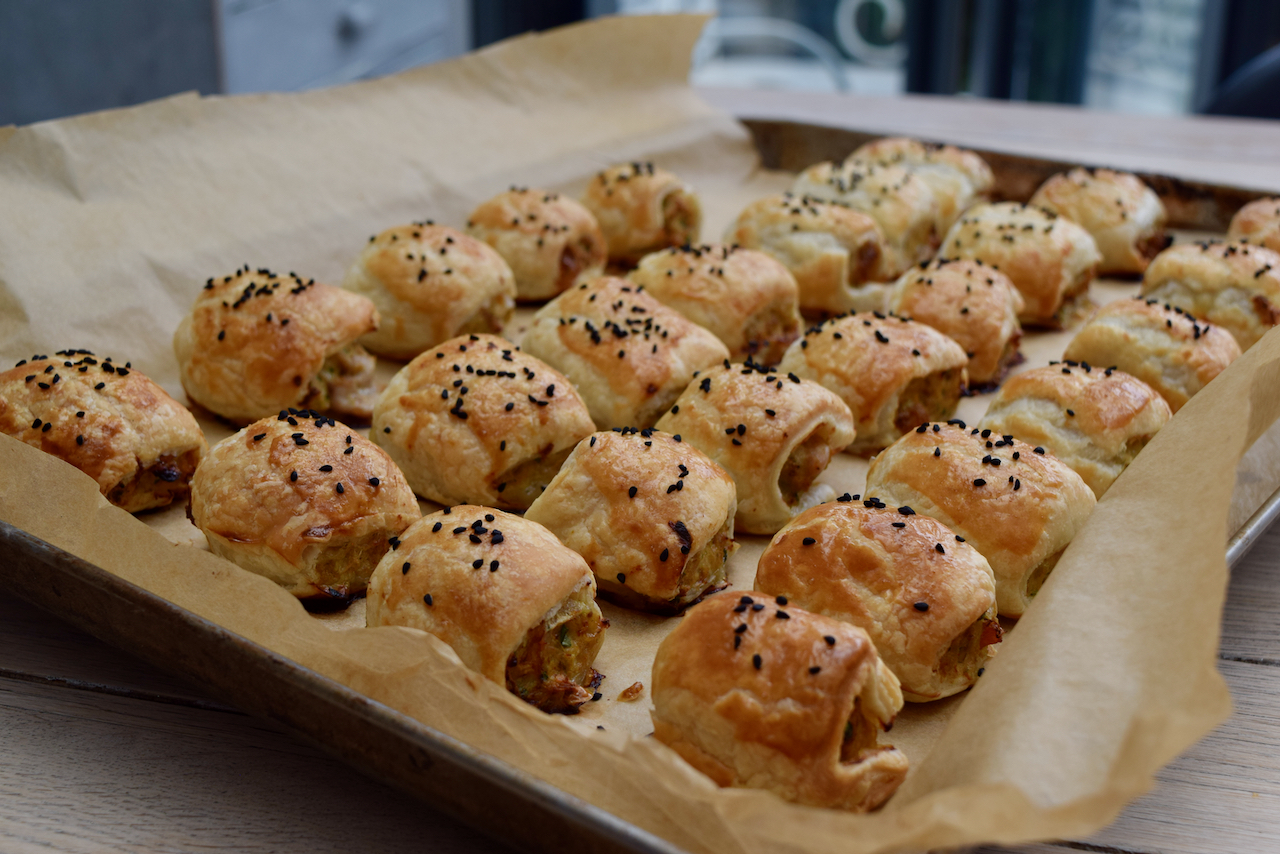 Coronation Chicken Sausage Rolls recipe
I am besides myself with excitement for the forthcoming four day weekend. I'm overtired and ready for a bit of a rest; which is unfortunate as I've rather overbooked ourselves with guests and events to celebrate the Queens Platinum Jubilee. And what could be more royal than an abundance of Coronation Chicken Sausage Rolls, hot from the oven served alongside a bucket of fizz.
Coronation Chicken is a total family favourite in our house; the flavour combination of lightly spiced chicken with a hint of sweetness from apricots is legendary. So, I have taken it upon myself to wrap it in pastry and bake it into bitesized rolls for your Jubilee weekend delectation. These are bloody easy to make, no need to poach a whole chicken here. Just mince up some boneless chicken thighs, combine with curry paste, fresh coriander and a couple of dried apricots for complete nibble heaven. I had planned on making Coronation Chicken scotch eggs, but who can be arsed when you have pre rolled puff pastry to hand and a spare 15 minutes to throw these together?
I'm really proud of this recipe. It came from my busy, food obsessed head and from my heart, and went from plate to tummy in 30 minutes flat.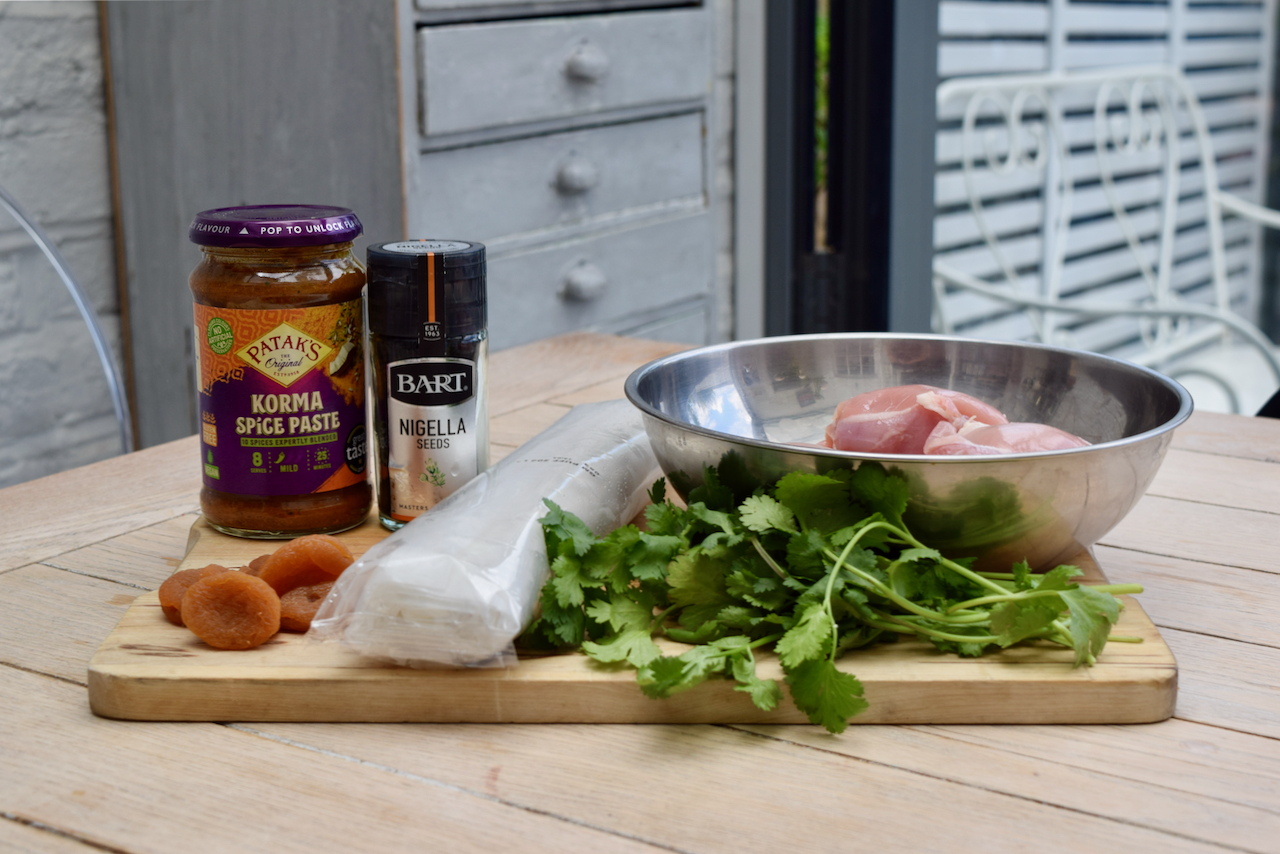 I am such a sausage roll fiend I keep a roll of pastry in my freezer at all times. Likewise, Ben is protein obsessed so there's always chicken too, so a batch of these Coronation Chicken Sausage Rolls are only a scant 40 minutes away.
Start by pre heating your oven to 170 degrees fan assisted and by lining a bloody great big baking sheet. Next process or really finely chop (if you don't have a processor) the chicken thighs until they have a mince like consistency.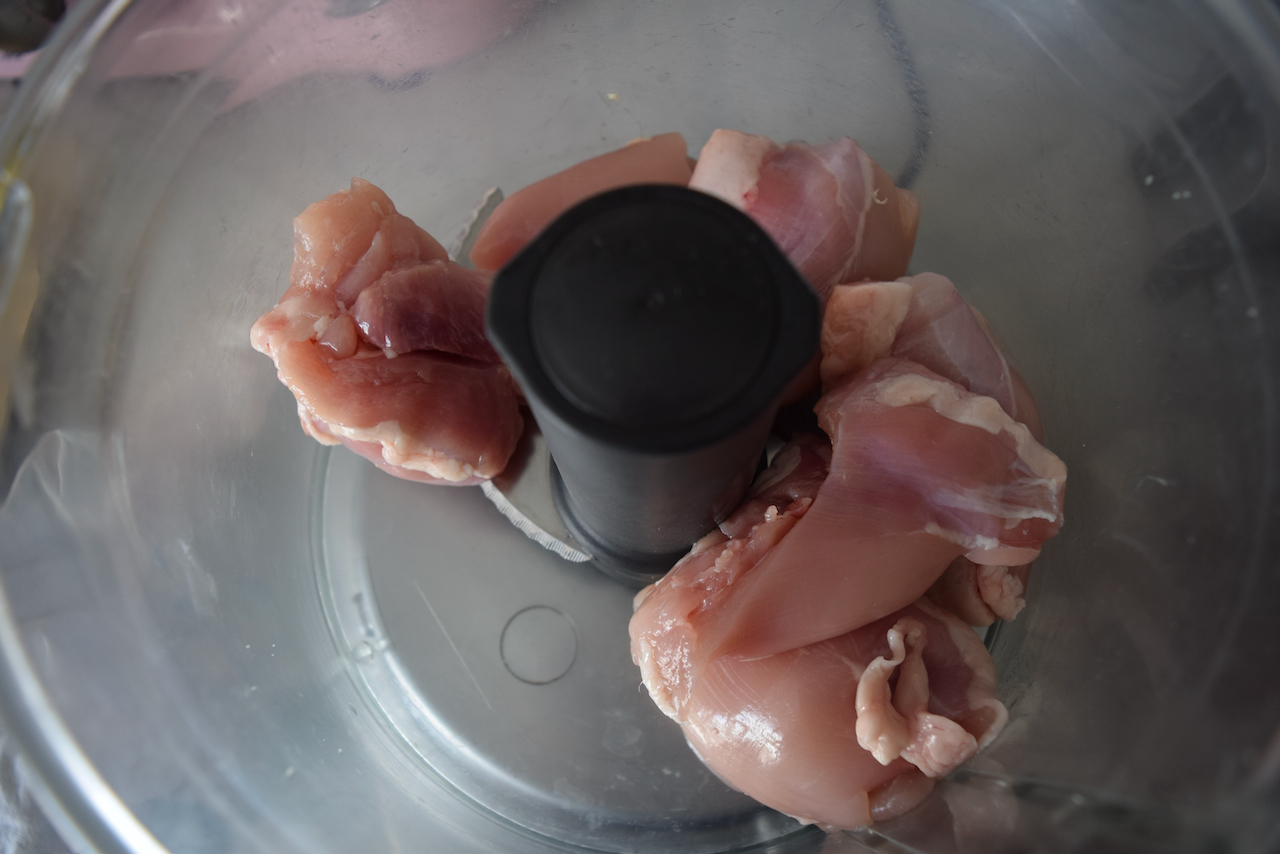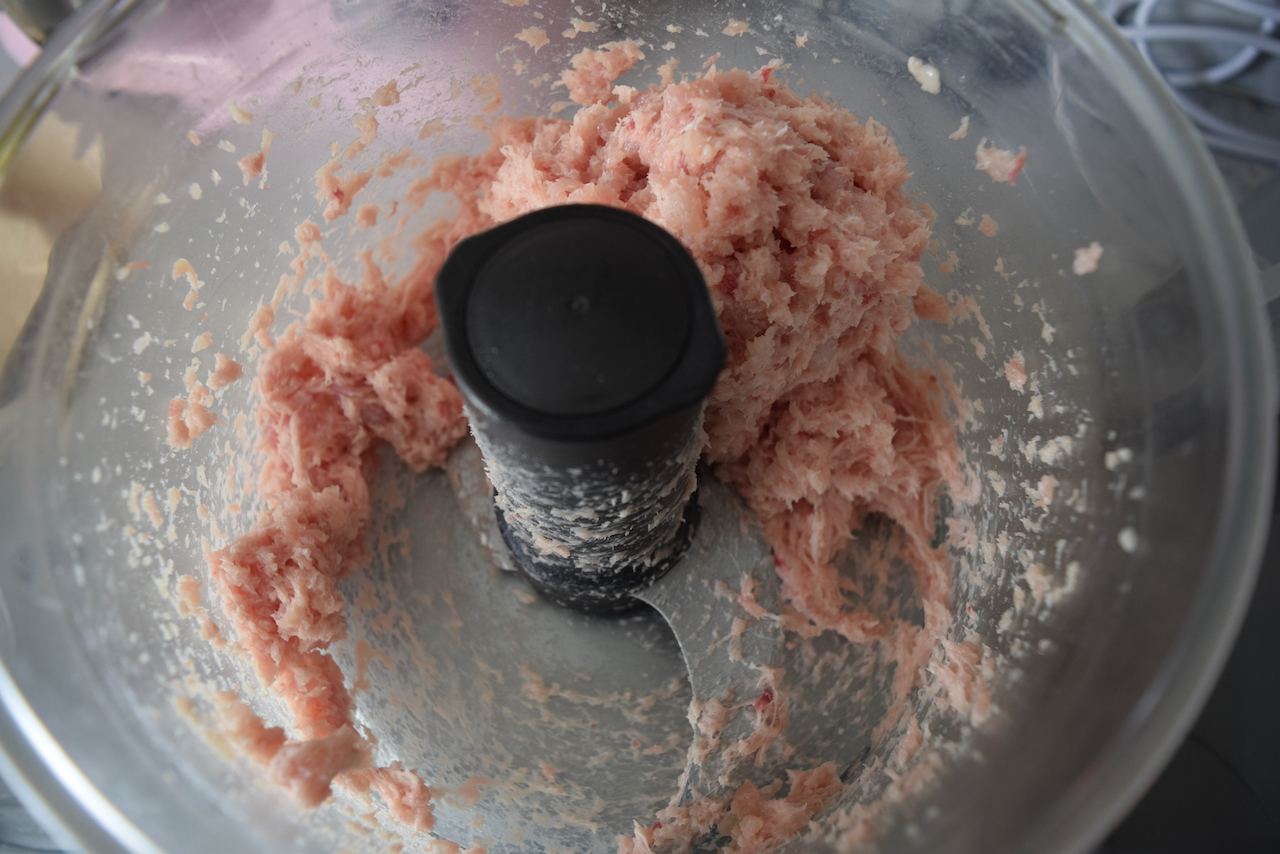 Next add the heaped tablespoon of curry paste, handful of fresh coriander and salt and pepper.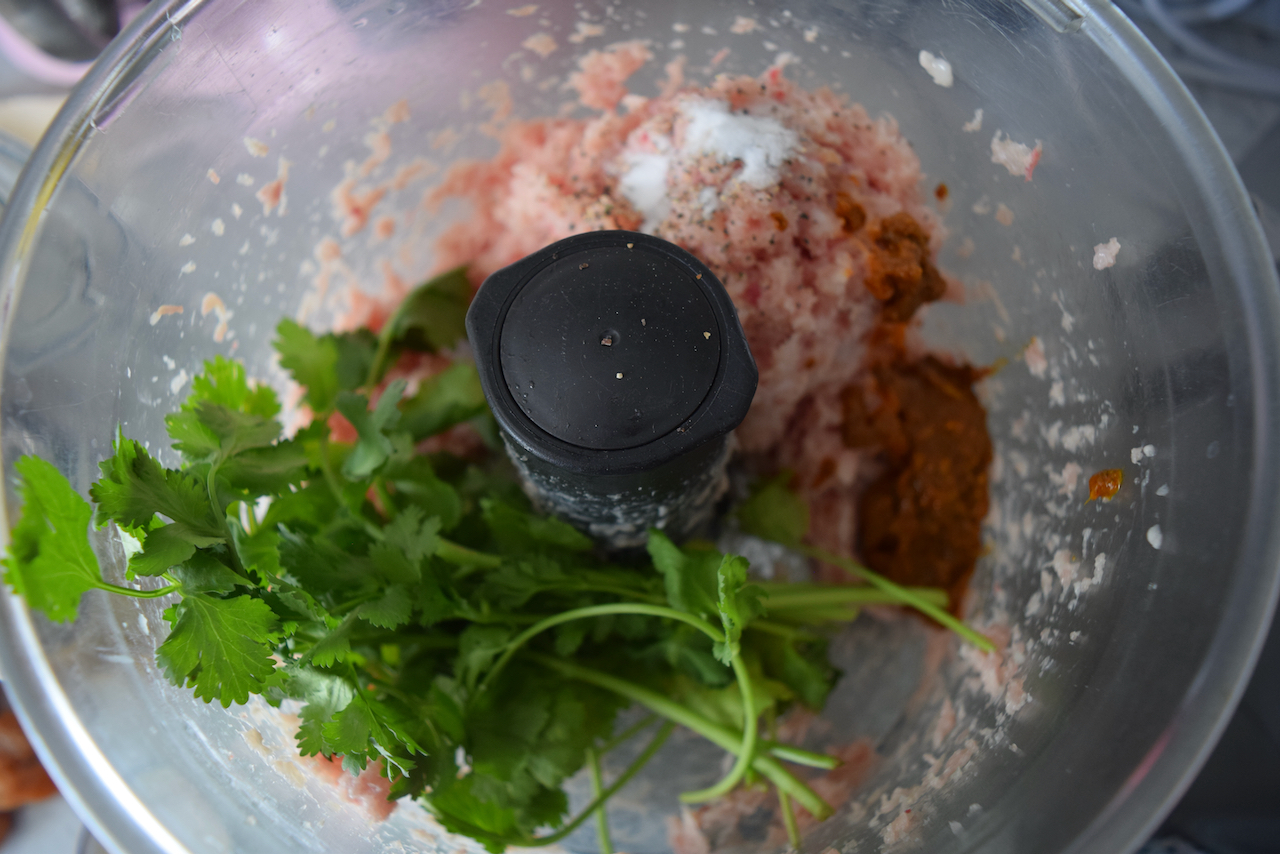 And process again until well combined. Finally, add the dried apricots and pulse just to roughly chop the fruit and to mix them into the chicken mixture.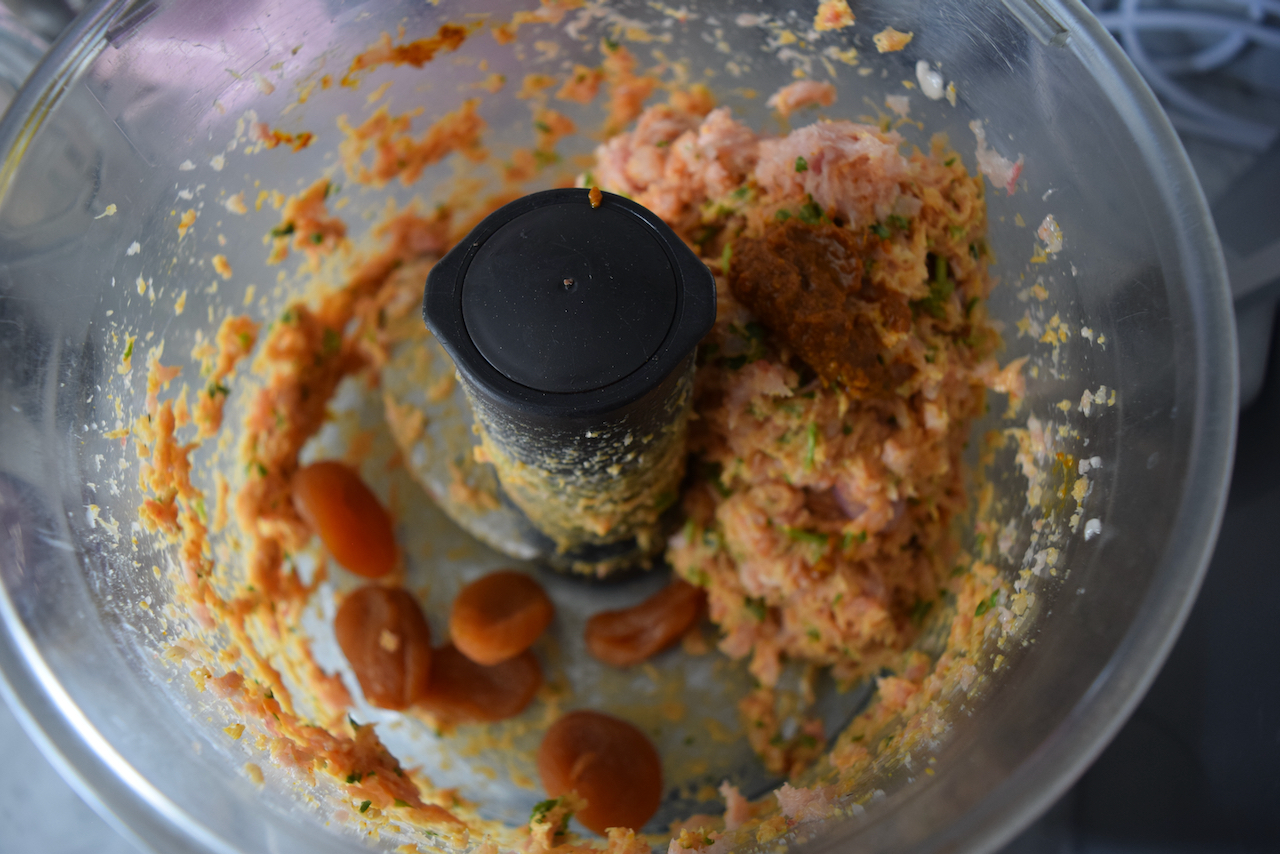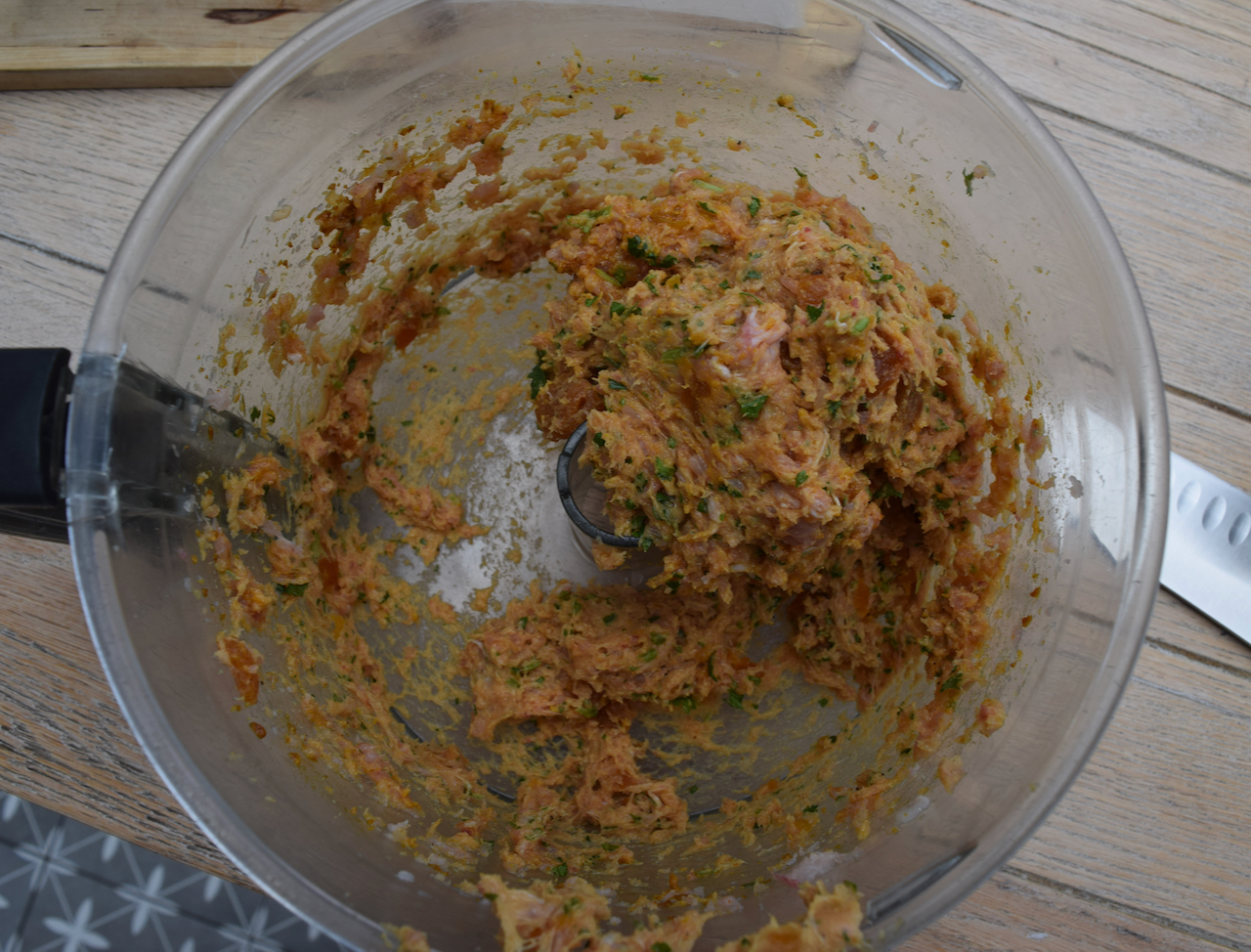 Unroll your room temperature pasty and lay out flat. Cut into 3 equal pieces with the long side in front of you.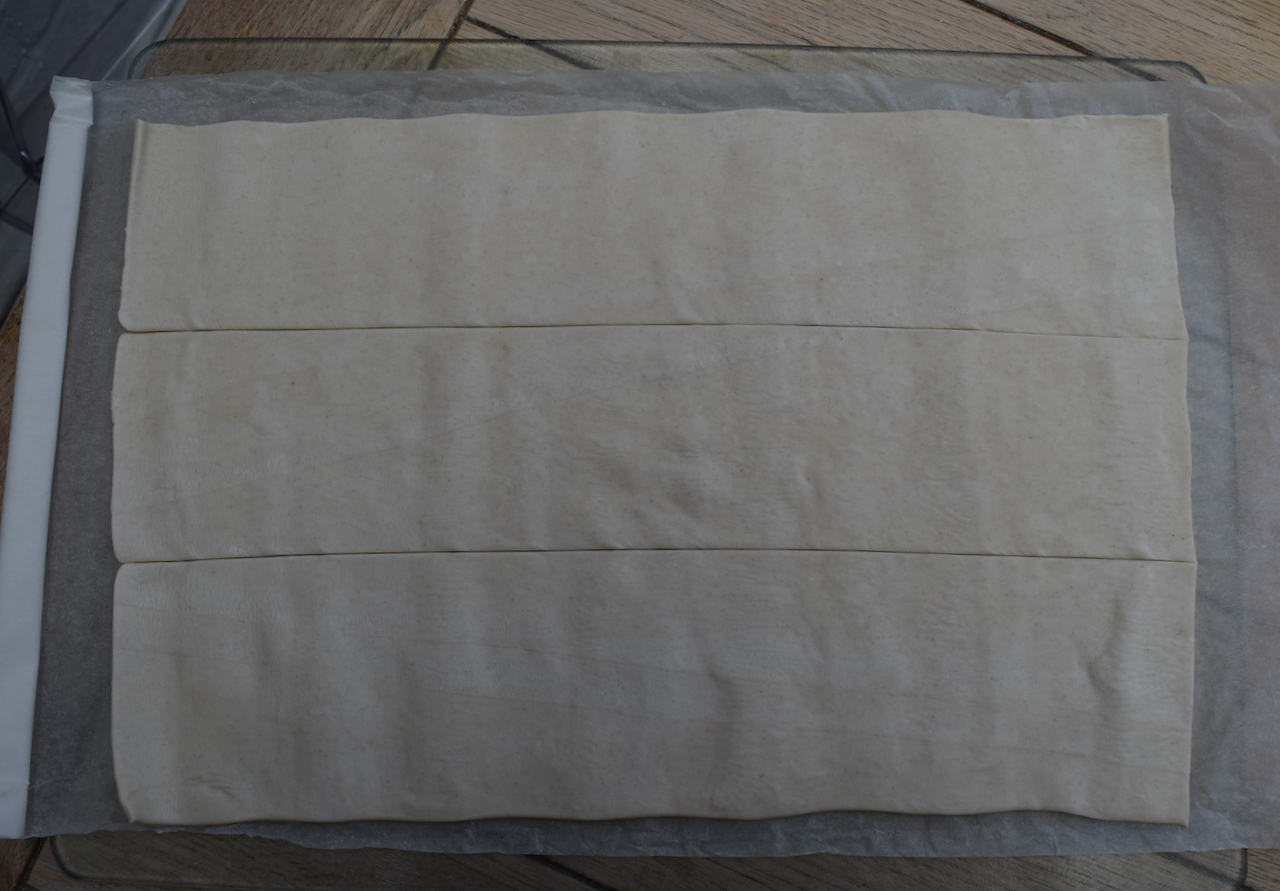 Divide the chicken into 3 equal portions then lay in long sausage shapes along the centre of each piece of pastry.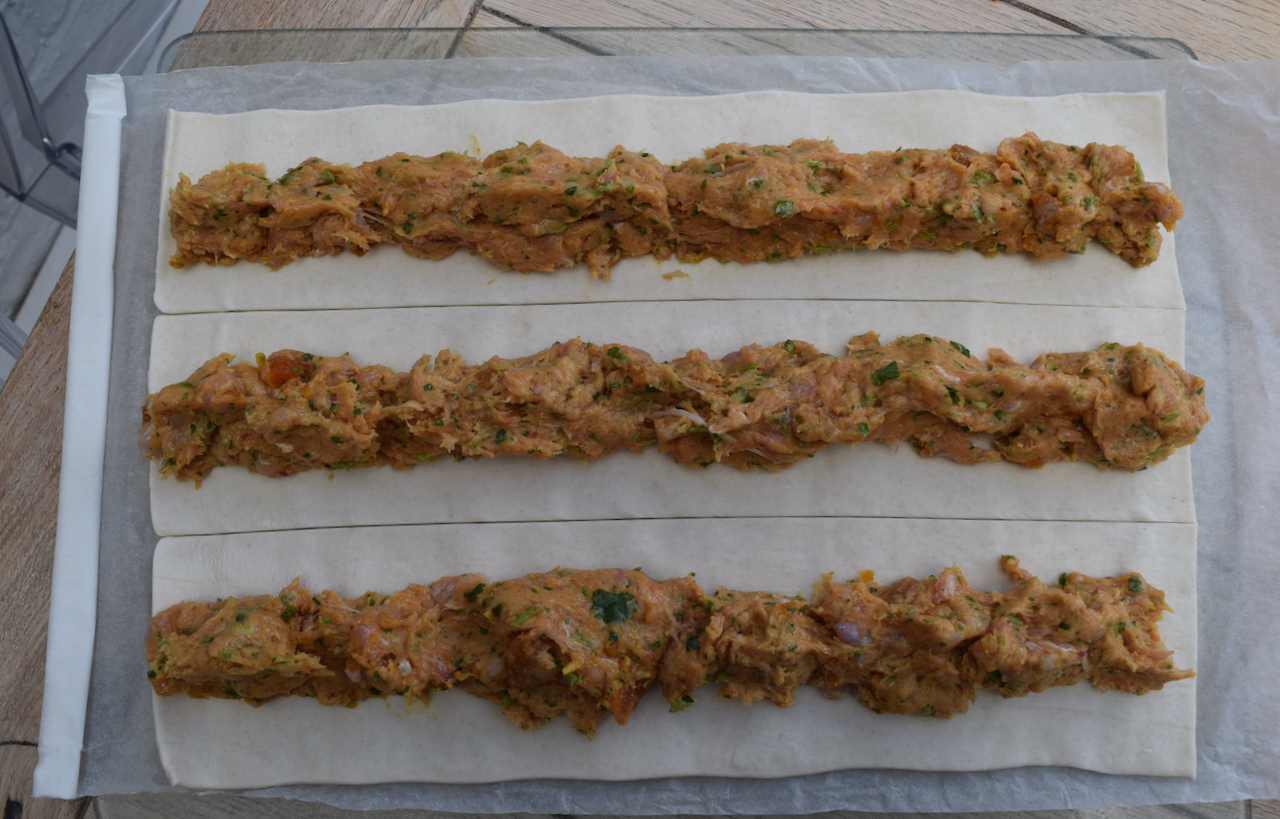 Seal the edges of the pastry to create three long sausage rolls, laying them seal side down on your chopping board.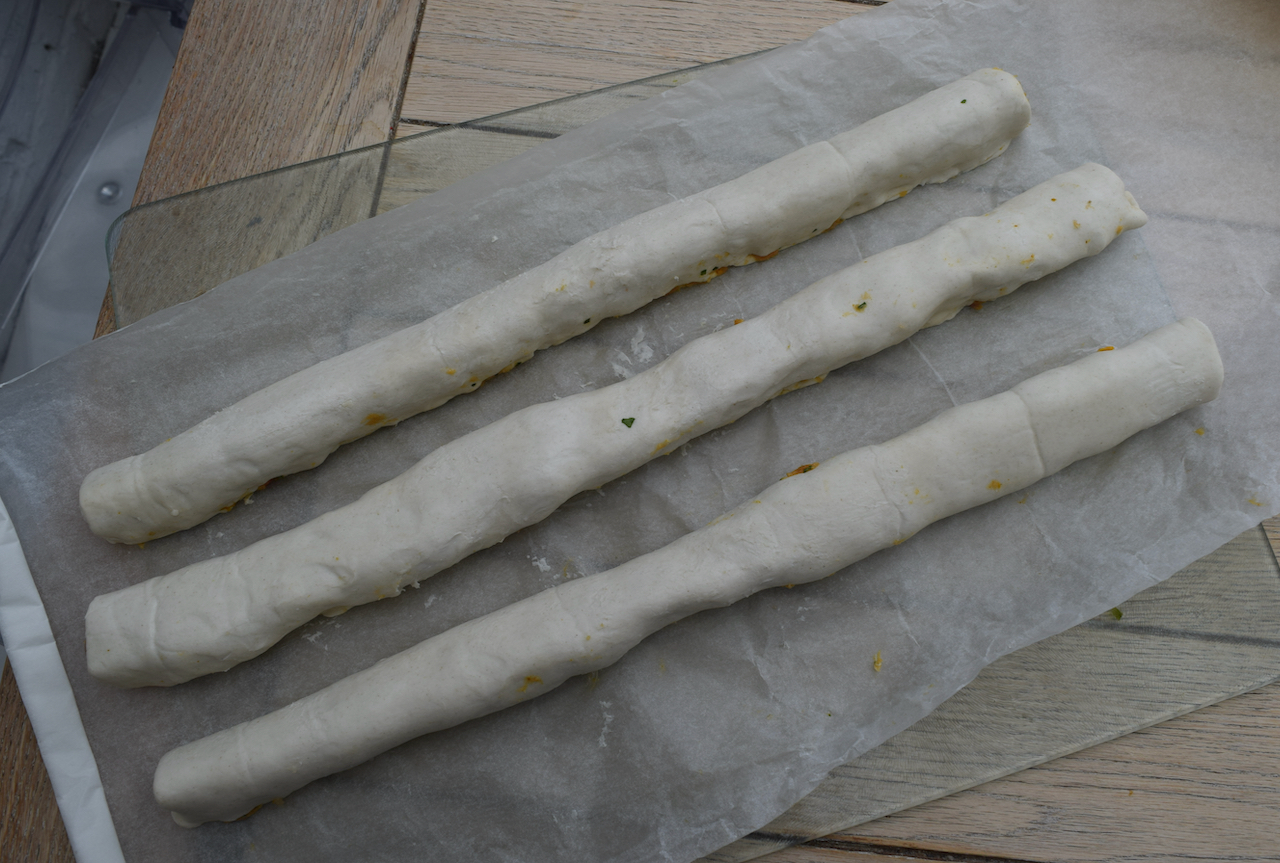 Now I cut my sausage rolls into *rustic* bite sized morsels, but you can cut yours into bigger ones if you'd prefer. Place the cut rolls onto your lined baking sheet.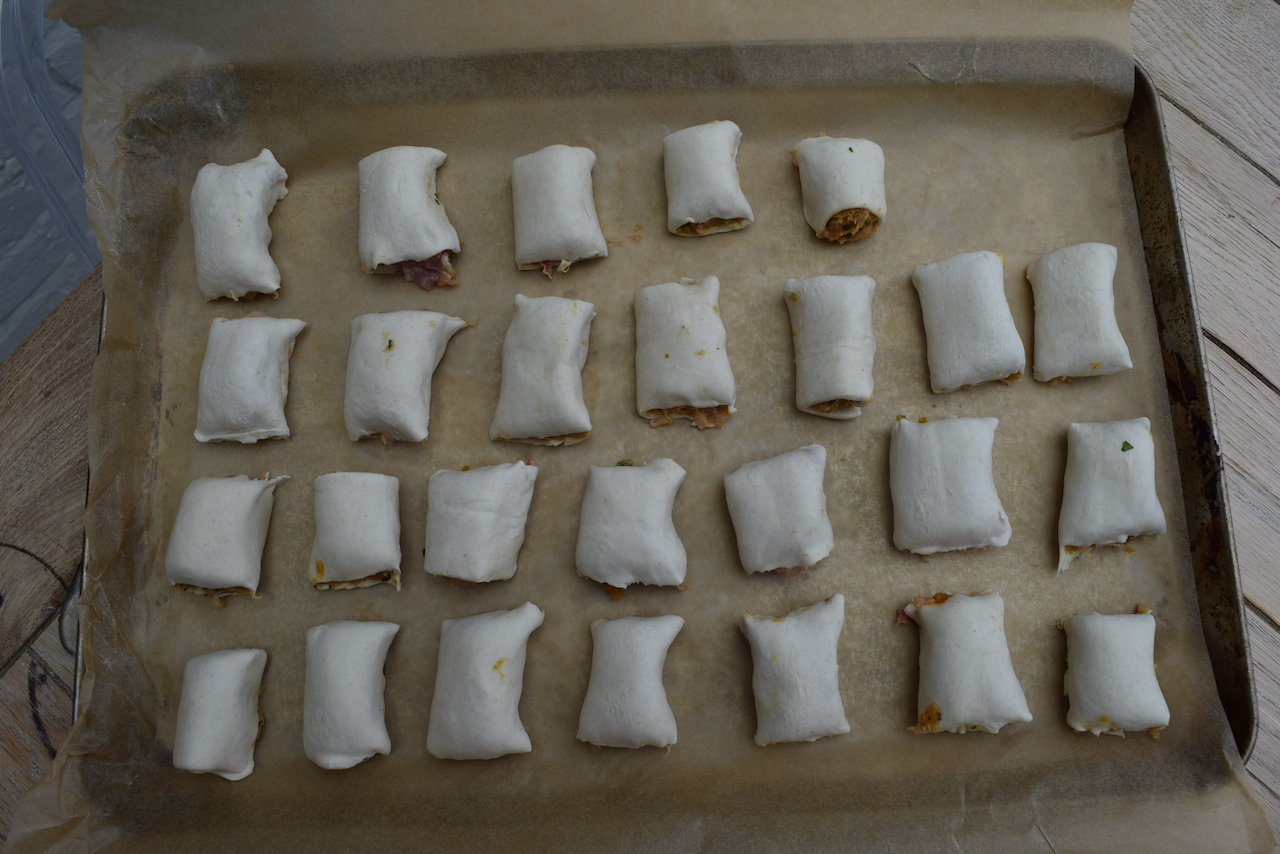 Now all that's left to do it beat an egg, glaze your Coronation Chicken Sausage Rolls and sprinkle on Nigella seeds for flavour and aesthetics.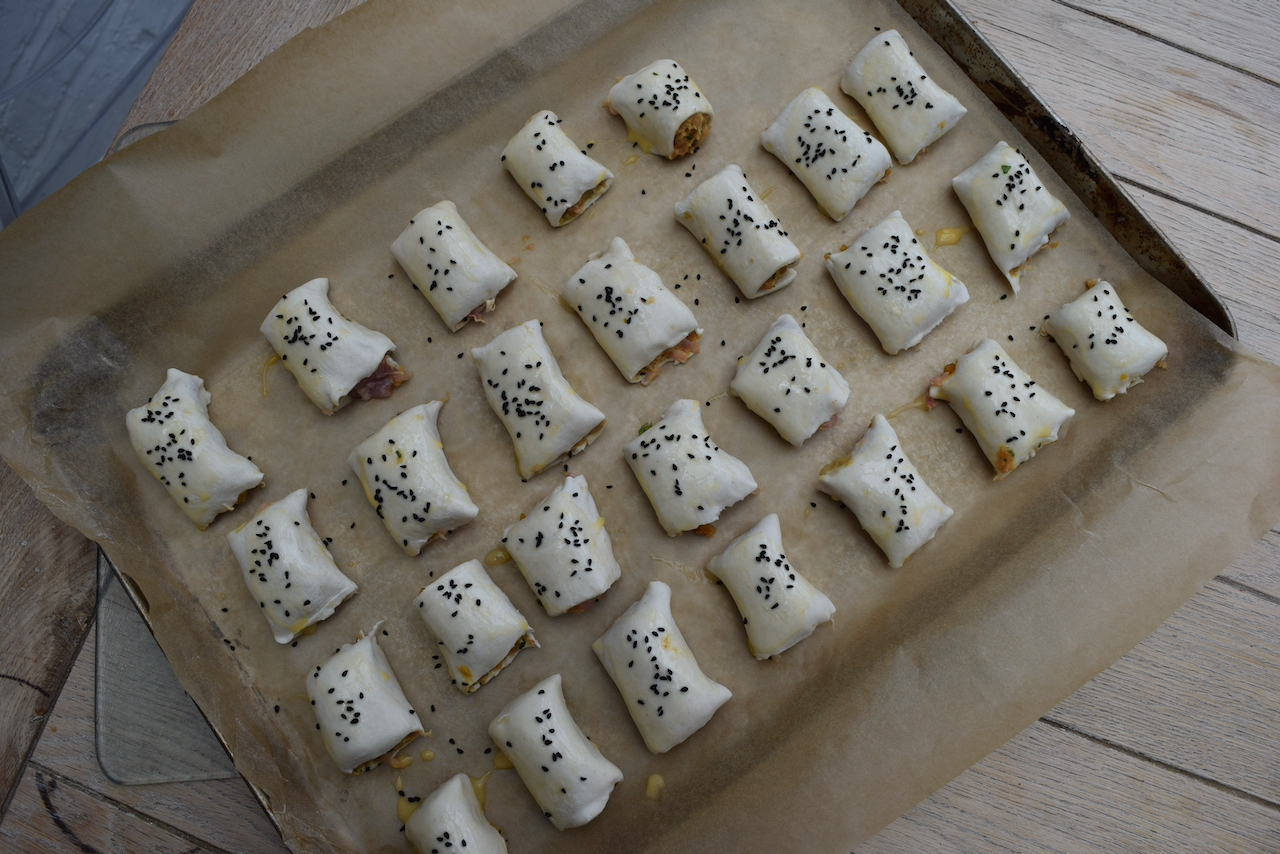 Bakes these little beauties for 20 to 25 minutes until golden, crisp and smelling simply amazing.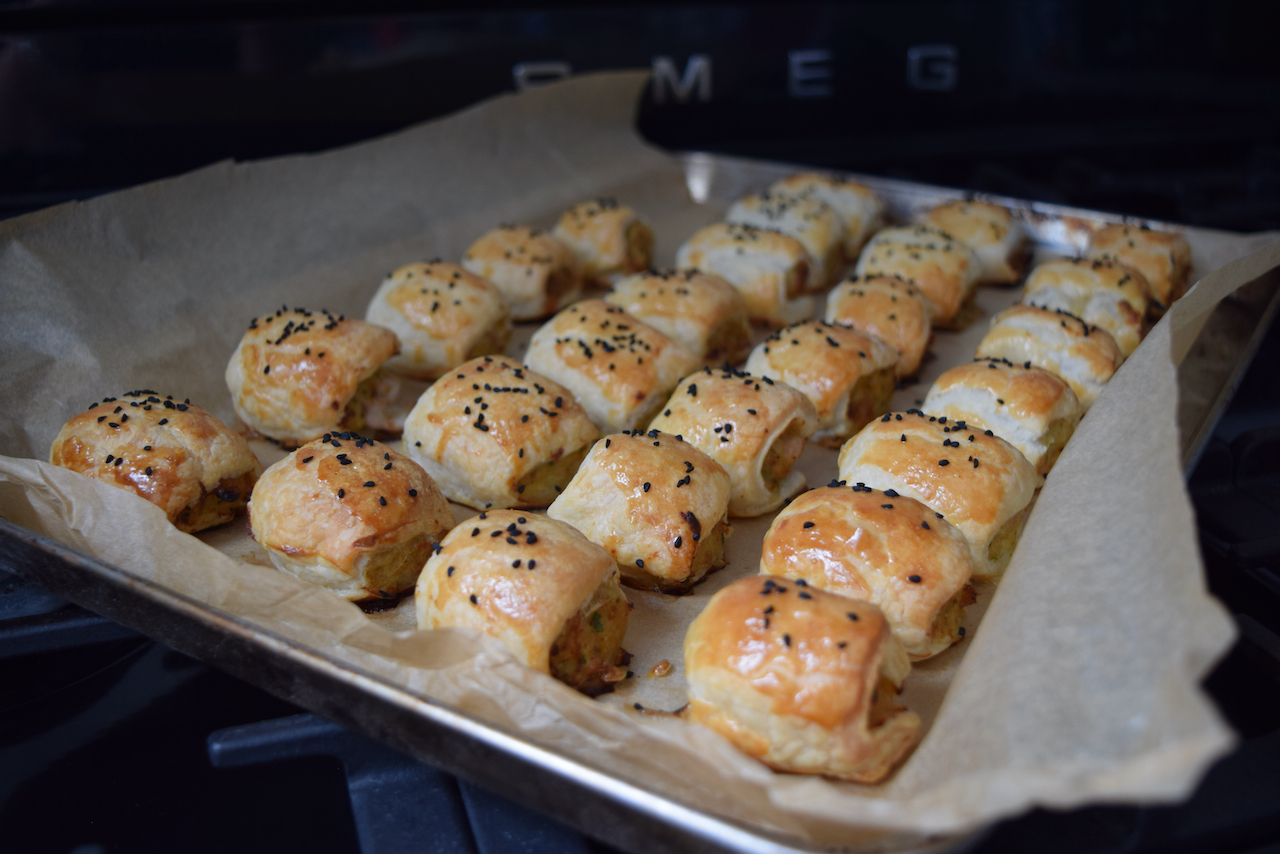 Now if you can bear to wait an agonising 5 minutes, leave them to cool before serving garnished with some more fresh coriander and maybe a little mango chutney, for dipping.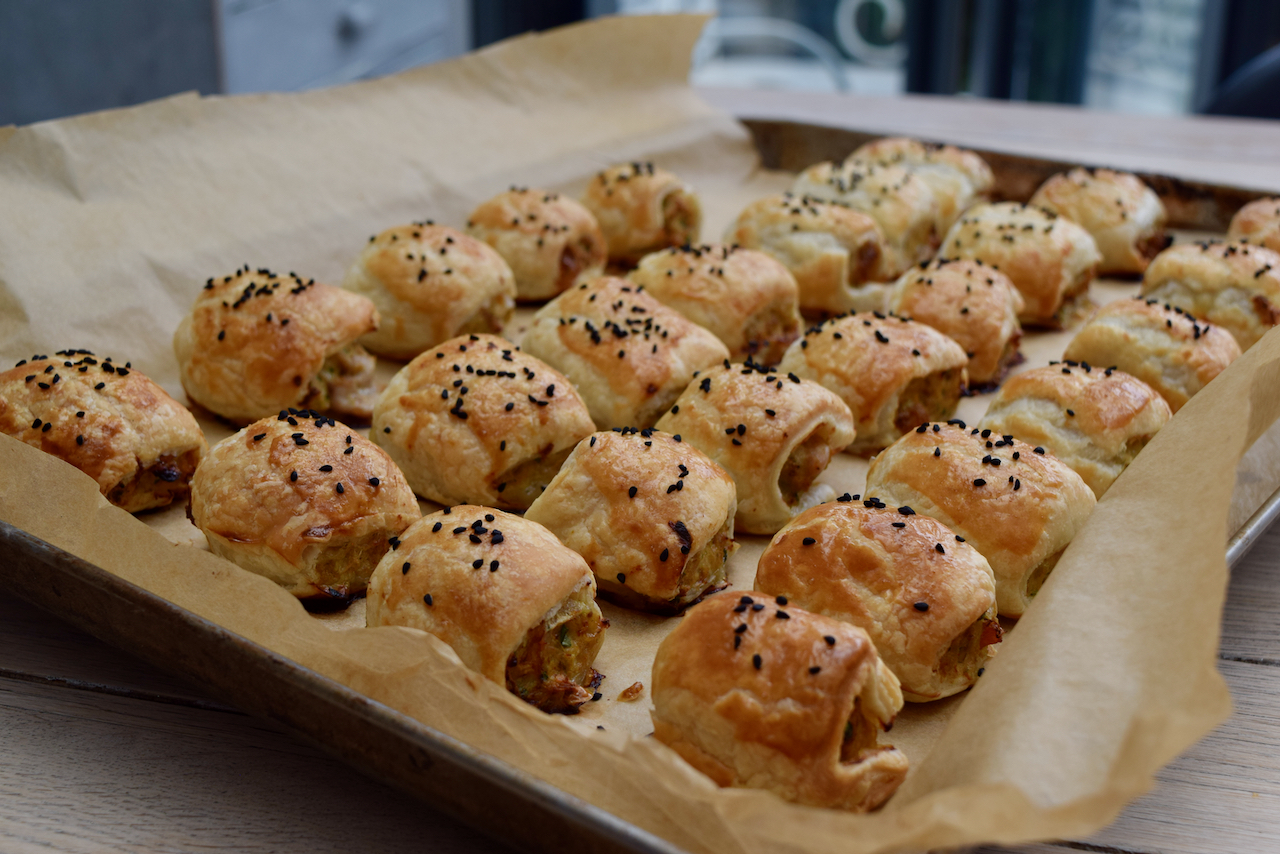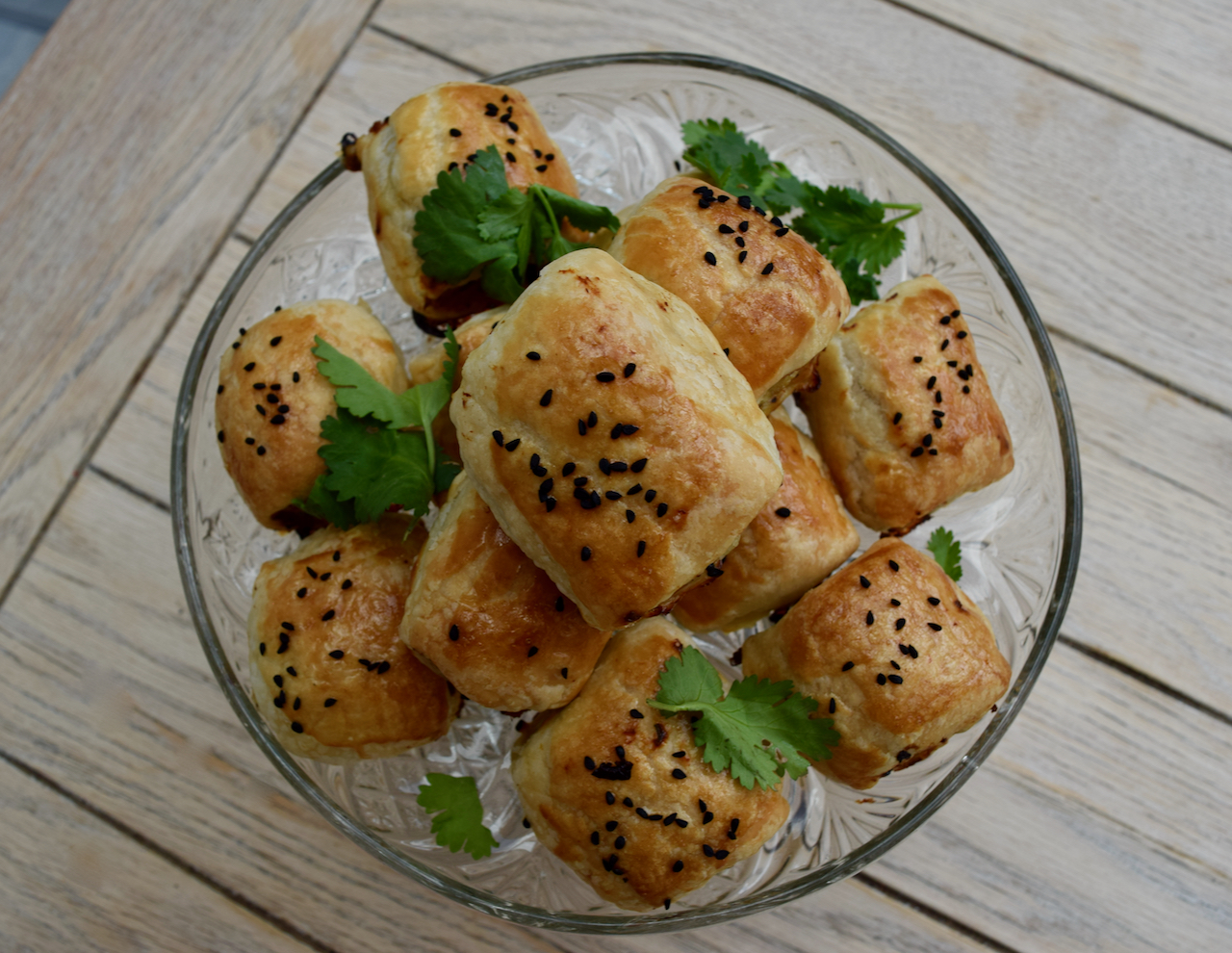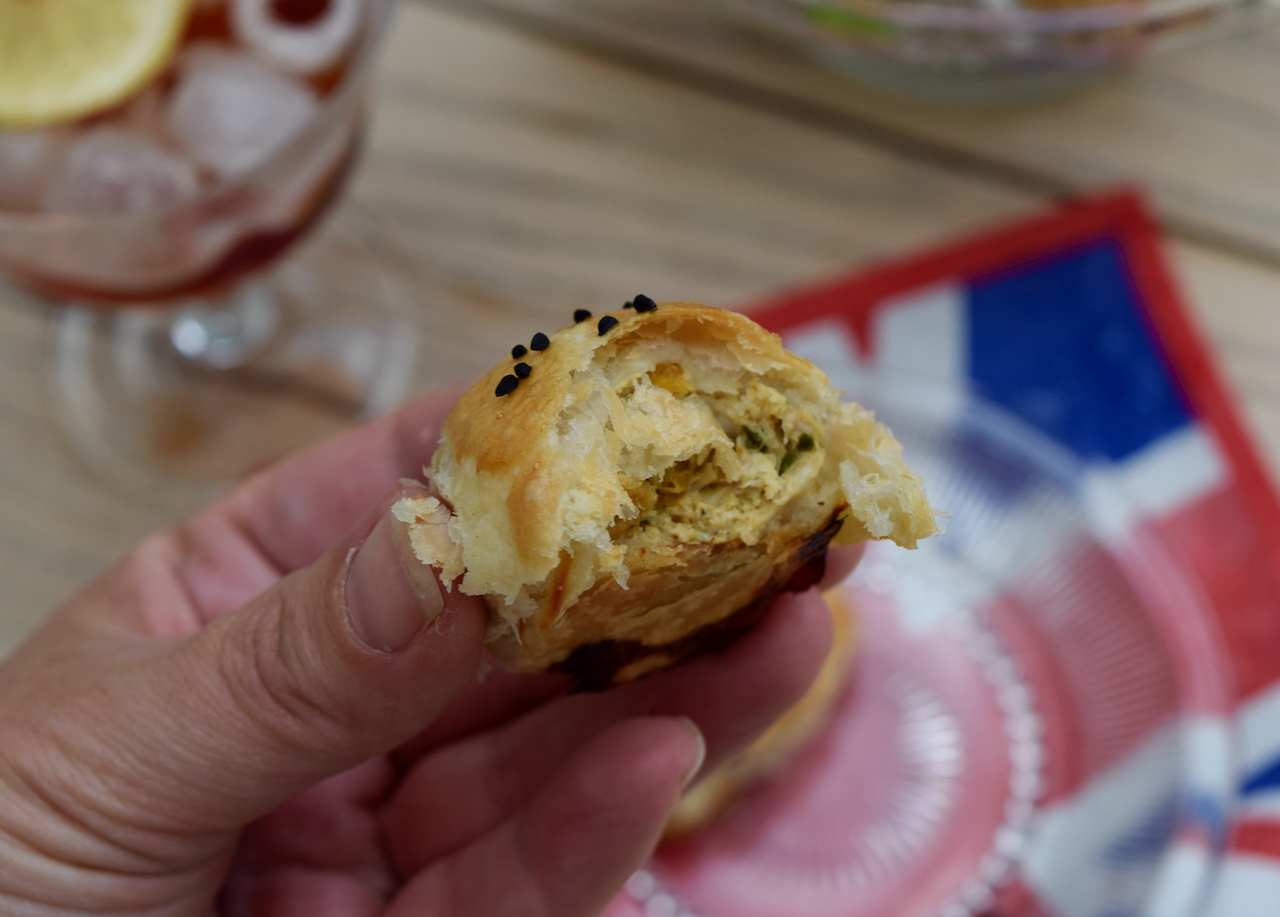 I am going to be resting, spending time with family and friends and baking at least a couple hundred of these regal bites. For my Queen and country, but mostly for my greedy family.
Lucy x
Coronation Chicken Sausage Rolls recipe
Makes approximately 26 bite sized sausage rolls
You will just need a food processor and a lined large baking sheet
320g roll puff pastry, all butter is best, at room temperature
500g chicken thighs, boneless
1 heaped tablespoon curry paste, mine was korma
A small handful fresh coriander
1 scant teaspoon salt
1/4 teaspoon black pepper
6 dried apricots
1 egg, for glazing
A sprinkling Nigella seeds
Mango chutney, to serve, with some extra fresh coriander leaves to garnish
Pre heat your oven to 170 degrees fan assisted and line a large baking sheet with baking paper.
Take your chicken thighs and process, or chop if you don't have a food processor, until minced. Add the curry paste, fresh coriander and salt and pepper. Mix again until well combined. Finally add the dried apricots and pulse to chop and mix them in with the other ingredients.
Unroll the pastry and cut into 3 equal sized strips. Divide the curried chicken filling into 3 portions and spread these along the middle of the pastry strips. Seal the edges, then turn the long rolls over so they're seam side down then cut into bites sized sausage rolls. Lay these onto your lined baking sheet, allowing some space in between each one.
Beat the egg and use it to egg wash each chicken roll then sprinkle the tops with some Nigella seeds. Bake them for 20 to 25 minutes until the pastry is golden and crisp and smelling amazing. Leave to cool slightly before serving, garnished with some extra fresh coriander and mango chutney for dipping.
Any leftovers *ha ha* will keep in the fridge for a couple of days, reheating them in the oven briefly before eating.