Spiced Banana Loaf Cake Recipe
I buy a bunch of bananas every week on my food delivery, as bananas are the acceptable face of fruit to my children and they will occasionally actually eat them. And I too enjoy a banana as much as the next person but only when they are green. The minute a tiny brown spot appears on the skin, I am no longer interested and they get relegated to the freezer for smoothies or baking purposes. Sadly, the children feel the same, so subsequently, my freezer is mostly overflowing with overripe bananas.
Here's where this wonderful Spiced Banana Cake recipe comes in. I have trialled many Banana Cake recipes over the years and this one has recently taken over from the divine Nigella's, so it must be amazing as her's contains Bourbon soaked raisins. This cake comes from the Hummingbird Bakery Book and it's so a keeper, in more ways than one. The Banana Loaf is warming, full of flavour and not only does it taste phenomenal warm from the oven, it also lasts for up to a week in a tin, improving more and more by the day. And like the recently shared Sticky Gingercake, it cries out for a liberal spreading of butter, cholesterol levels dependent.
So, pop your long standing banana cake recipe to one side and give this one a try, you will not be disappointed. And think of the room you will have in the freezer once you've utilised all those overripe bananas.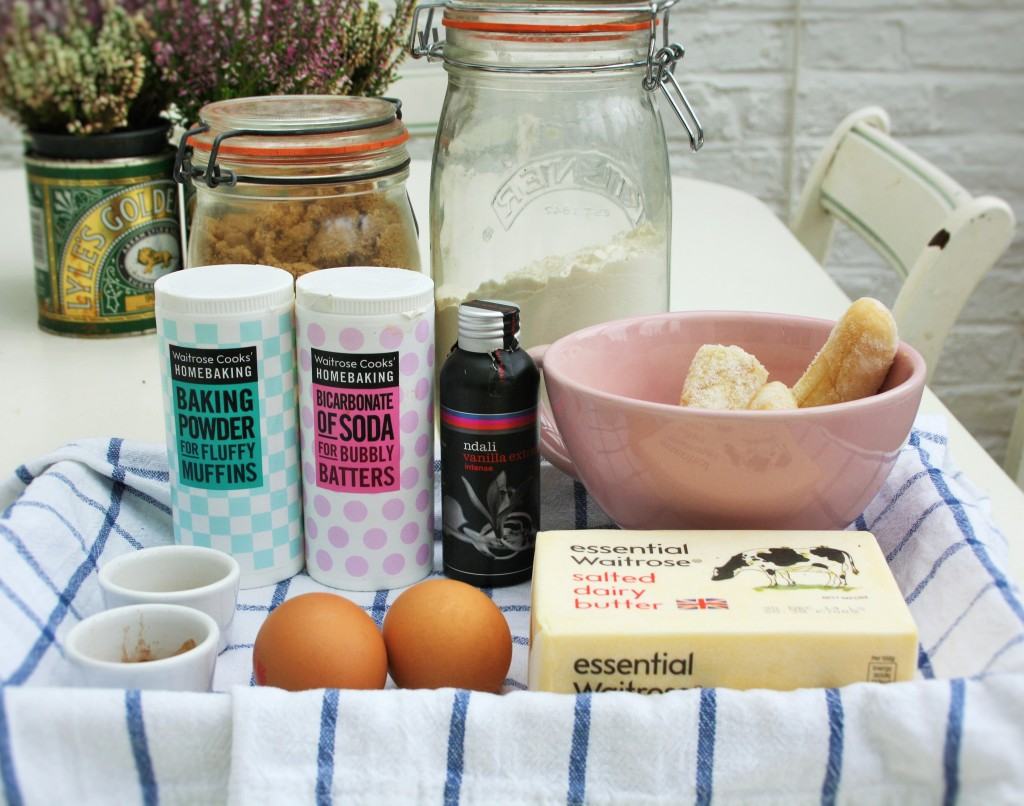 Ingredients line up, as per usual. With the inclusion of fragrant cinnamon and ginger to add some winter warmth. And there's the slightly tired looking frozen bananas. But don't let looks put you off, overripe bananas are sweet and the best for baking.
Pop the oven on to pre heat to around 160 degrees fan assisted and get the food processor fired up. Or a bowl and whisk if you're feeling old school. Add the sugar and eggs to the mixer and give them a good beat.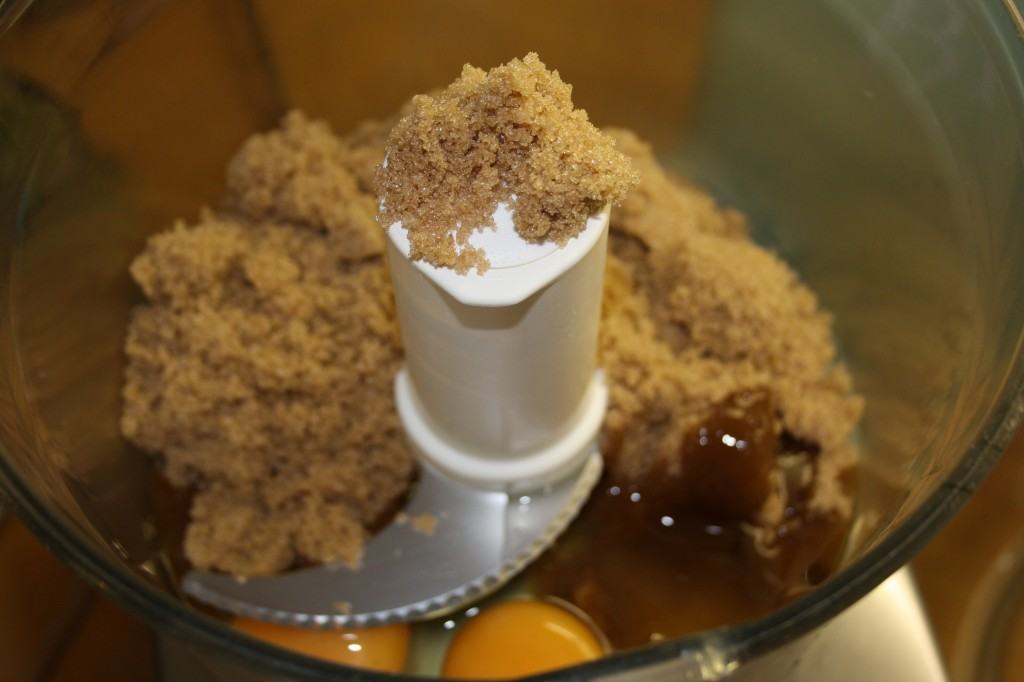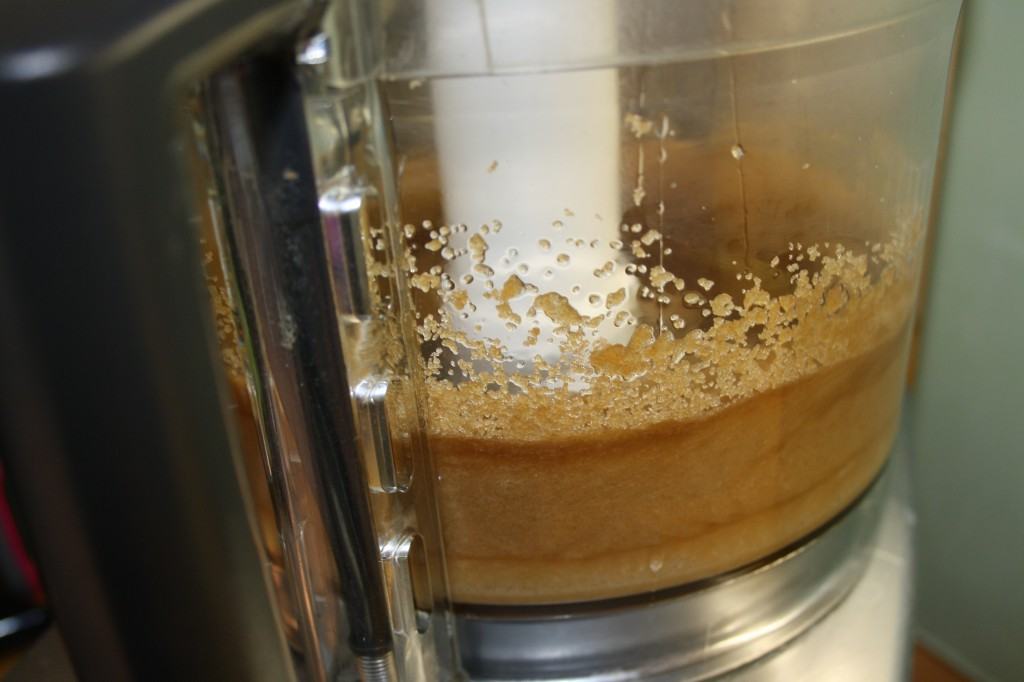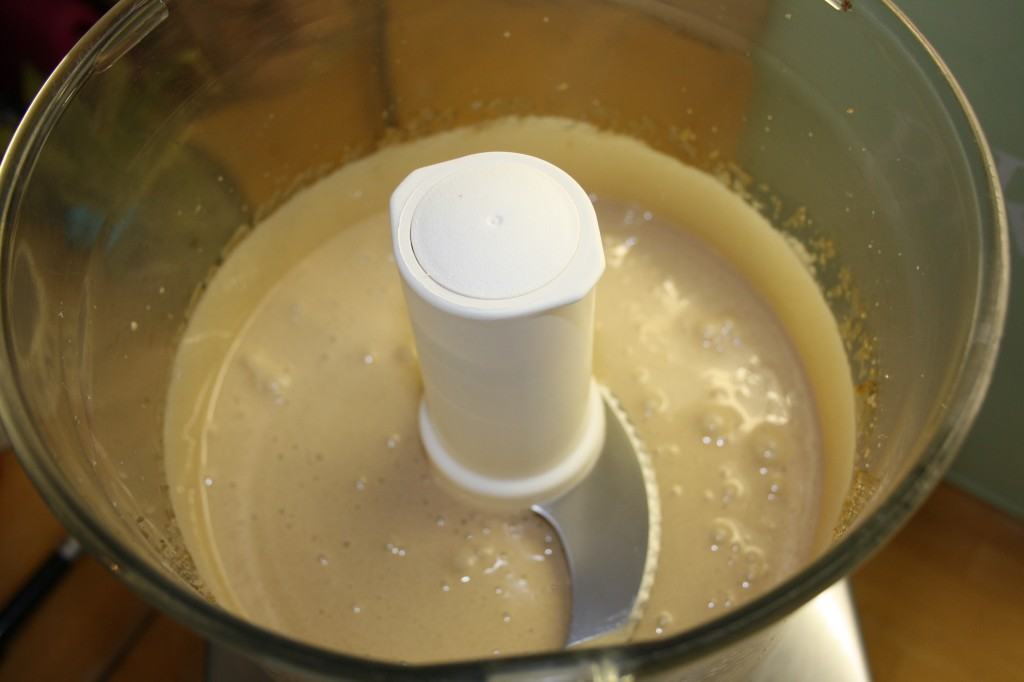 Plop the defrosted, mushy but still wonderful bananas into the mix and process again until blended.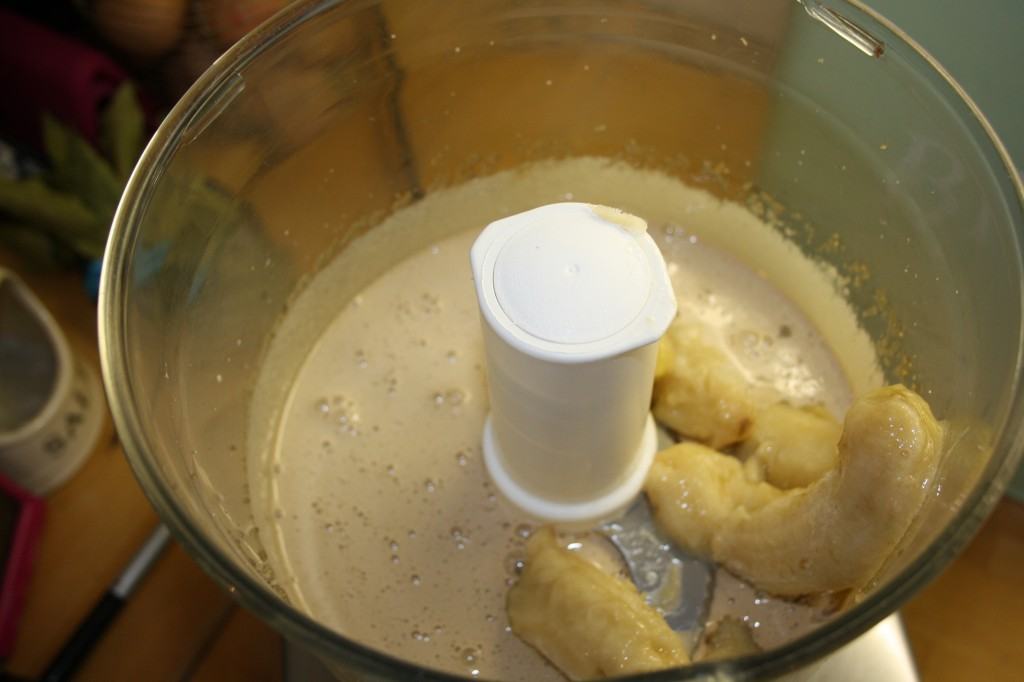 Add a teaspoon of vanilla extract for extra flavour then go in with the flour, baking powder, bicarb, cinnamon and ginger. Brace yourself for a waft of the most wonderful smelling cake mixture.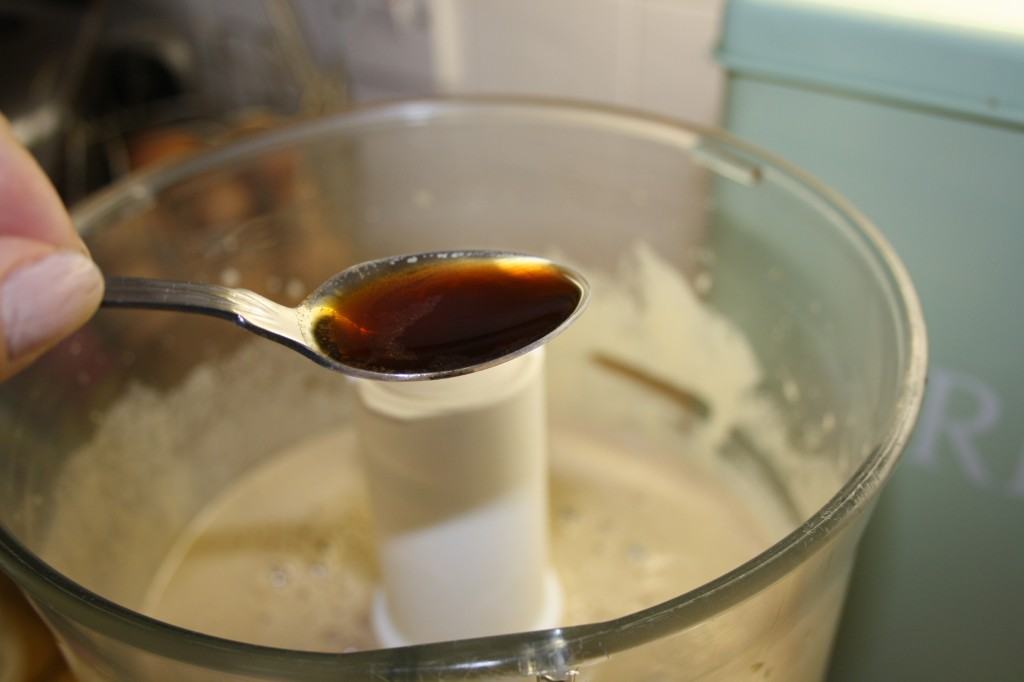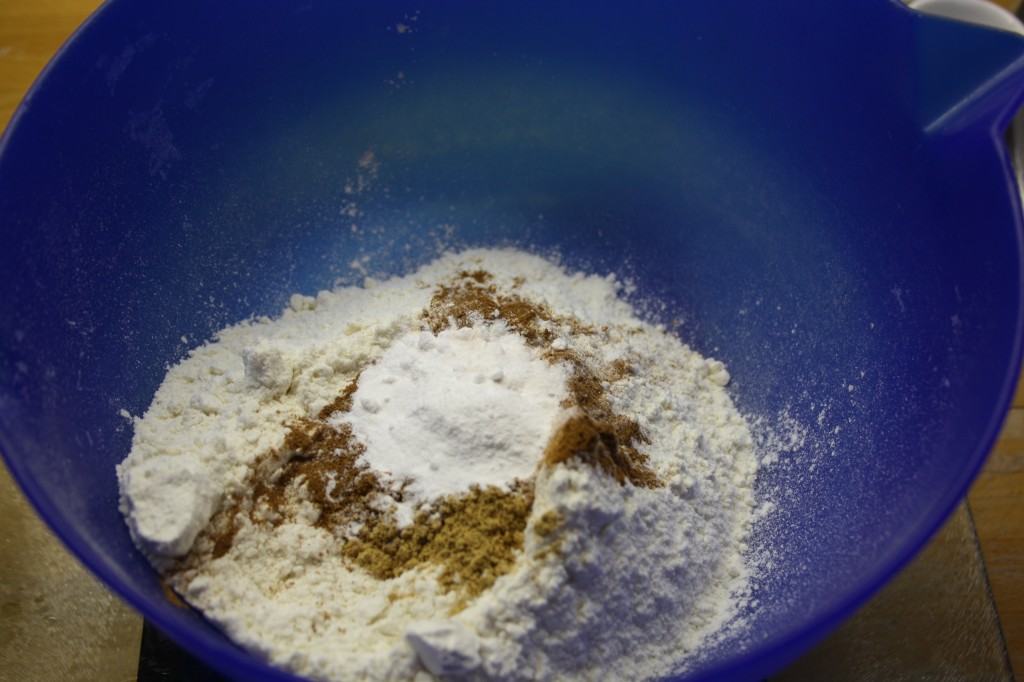 Take the butter and melt it in a pan or microwave. Then, trying not to stick your finger in the yummy mixture, pour in the slightly cooled butter and blend again until well mixed.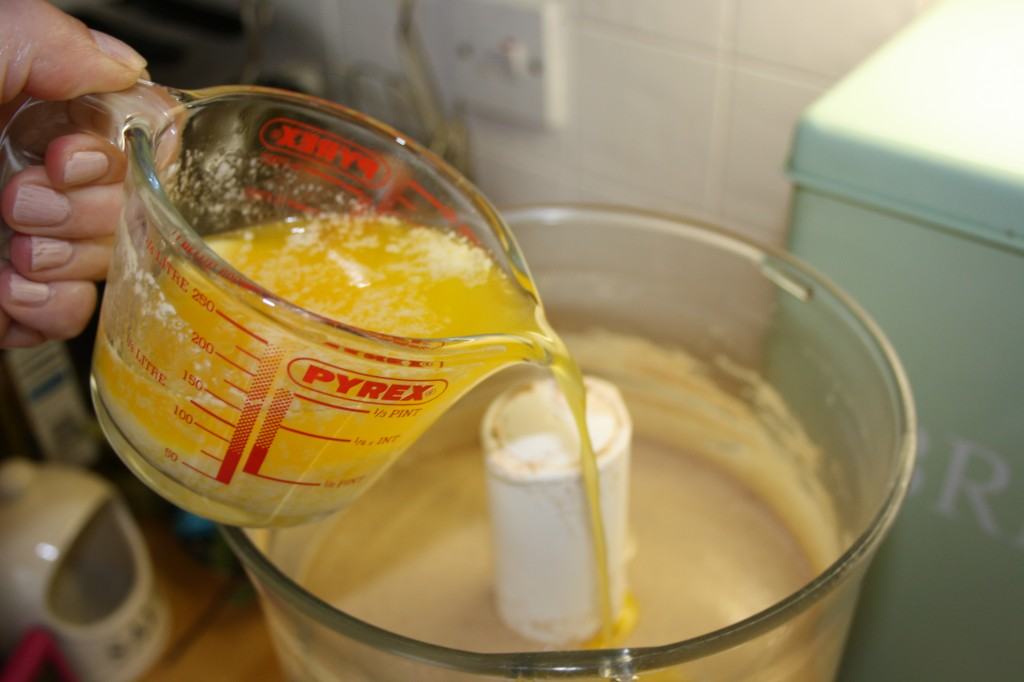 Ooh, sorry about the badly painted nails. I think I did them in the passenger seat of a fast moving car.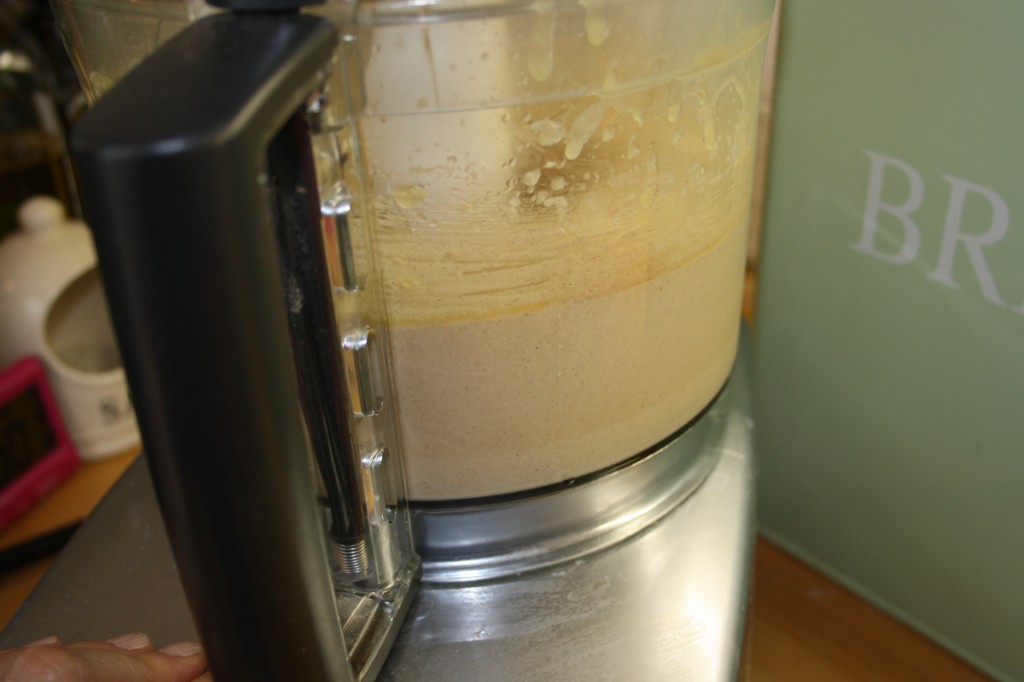 Line a 23cm x 13cm loaf tin, I used a grease proof paper liner, but you could butter your tin or just line with baking paper.
Then pour the fragrant, sweet banana flavoured batter into the pan. Level the surface of the mixture then pop in the oven for around an hour. Check on this delicious loaf, however, after 45 minutes to check it's not gettting too brown. The cake is cooked when a skewer inserted in the middle comes out clean, or just with a few crumbs on it.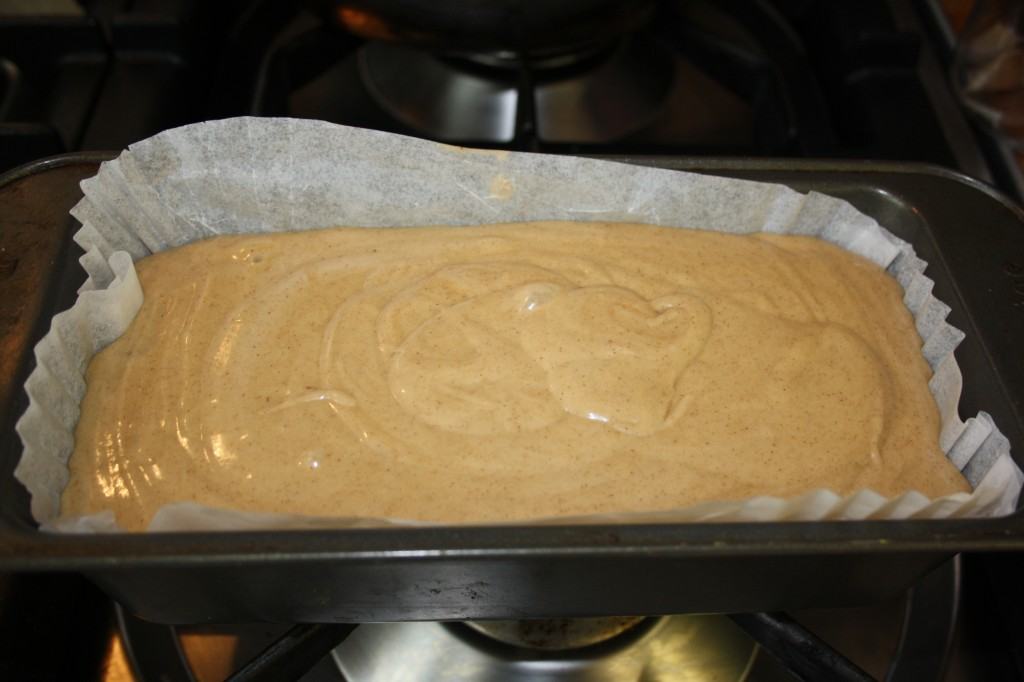 The scent of warm banana cake is so comforting and familiar.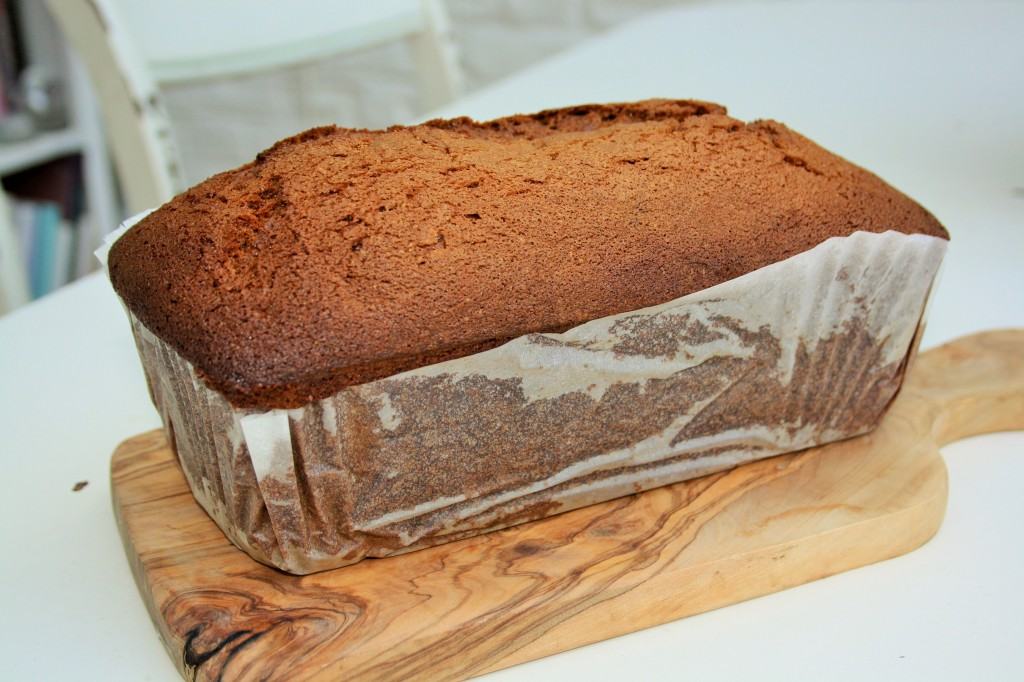 Leave to cool in the tin then remove to a wire cooling rack until just warm.
Serve this golden sponge in thick slices with or without butter, but certainly with a good strong cup of tea (one sugar in mine please).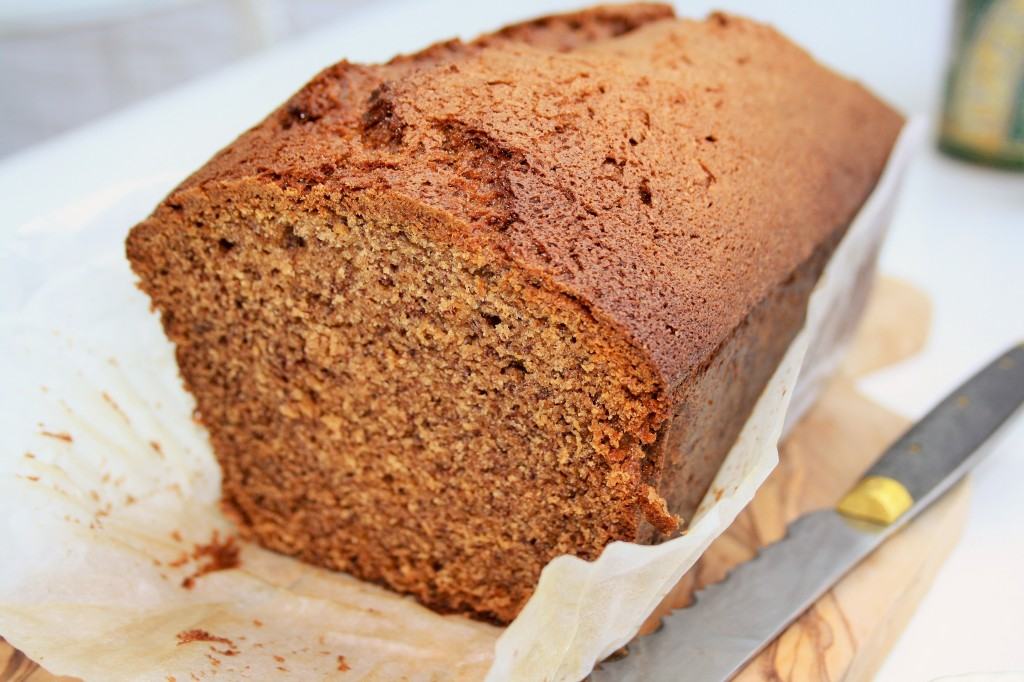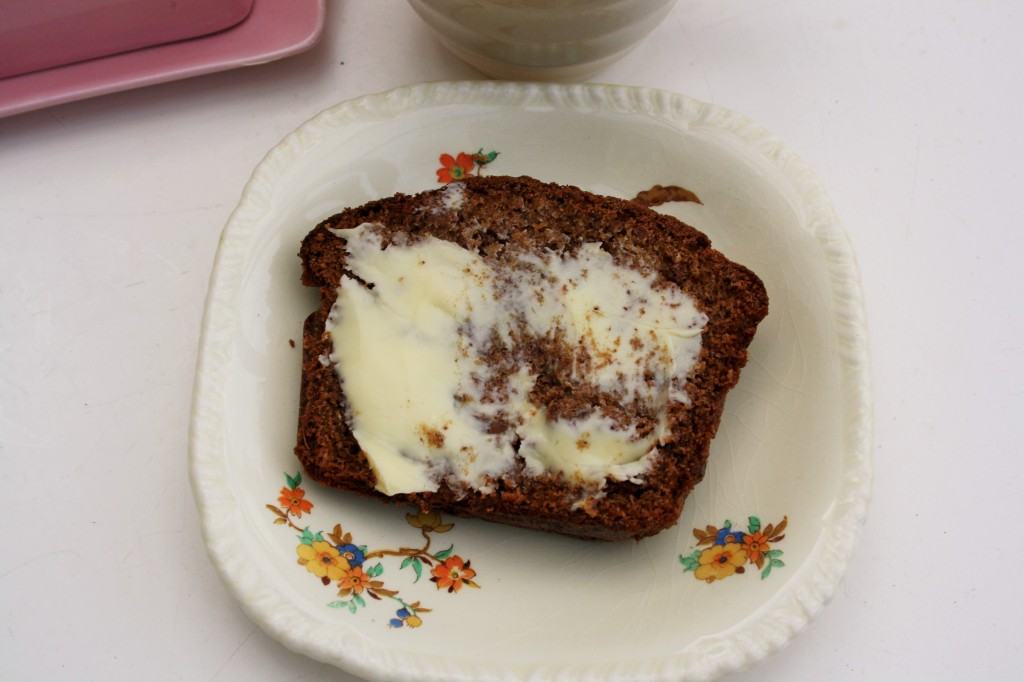 Just a scant scraping of butter will suffice, ahem.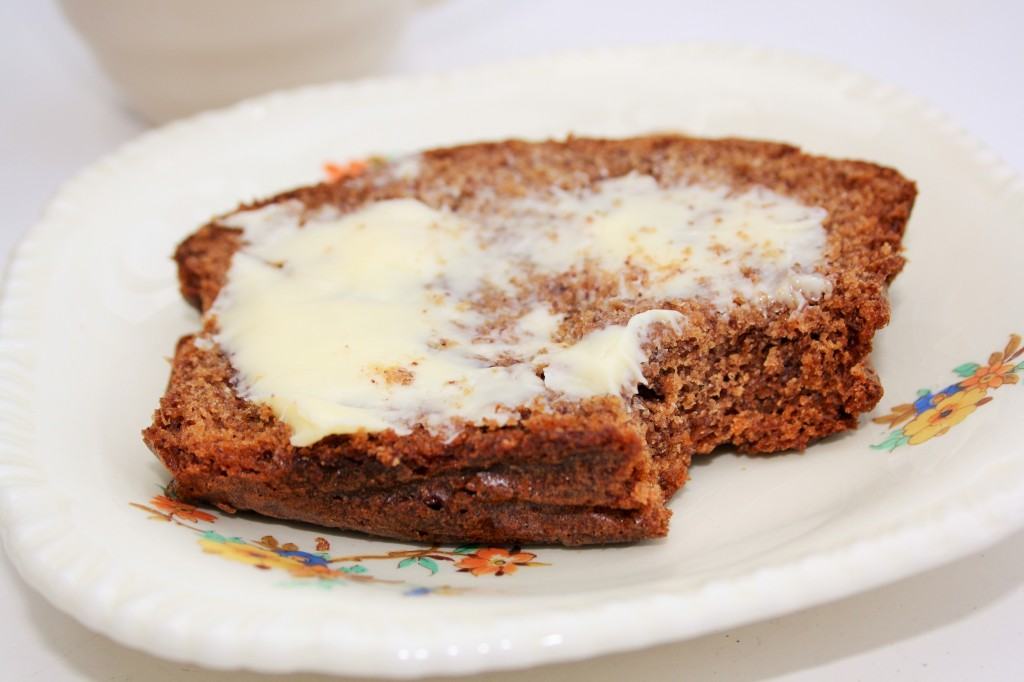 So, don't bin those browning bananas, stash them in the freezer until you are ready to give this tasty loaf a try.
Lucy x
Spiced Banana Loaf Cake Recipe
You will need a 23cm x 13cm loaf tin, lined with paper, or greased with butter
Pre heat the oven to around 160 degrees fan assisted
270g soft light brown sugar
2 eggs
200g bananas, mashed (defrosted if frozen, and nice and over ripe)
1 teaspoon vanilla extract
280g plain flour
1 teaspoon baking powder
1 teaspoon bicarbonate of soda
1 teaspoon ground cinnamon
1 teaspoon ground ginger
140g butter, melted
Add the brown sugar and eggs to your food processor or mix well in a bowl with a whisk. Add the mashed, over ripe bananas and mix again. Add the vanilla extract then the flour mixed with the teaspoons of baking powder, bicarbonate of soda, ground cinnamon and ground ginger, then beat well. Melt the butter in a pan or microwave then pour into the cake mixture. Give everything a final mix then pour into the lined cake tin and pop in the oven for around an hour. Check on the cake after around 45 minutes to check it's not getting too brown. The cake is cooked when a skewer pushed into the middle comes out clean. Leave to cool in the tin for around 15 minutes then leave on a wire cooling rack until barely warm. Serve in thick slices, buttered or not. This keeps well, wrapped, in a tin for around a week.  It also freezes, wrapped in baking paper and foil.