Lemon and Elderflower Cupcakes Recipe
I completely love a royal wedding. I know, I am a sad bastard and should not be such an old romantic, but Prince Harry and Meghan Markle do seem to be genuinely in love and on a side note, I am desperate to get a look at her dress and to see what all the guests will be wearing. On a side note I have just finished watching The Crown, so am virtually a member of the Royal Family myself. I have a minor crush on Prince Phillip *Matt Smith not the real 94 year old one – come on* and can see quite a bit of Princess Margaret in myself with her ability to get the drinks in. So all in all, I feel part of the Royals and we will be celebrating 'Harkles' wedding by devouring at least one or two Lemon and Elderflower Cupcakes.
The Royal couple have ordered a Lemon and Elderflower wedding cake from the super stylish Violet Bakery, which makes a welcome and refreshing change from a rather dull fruit cake. It's such a fresh combination, a good analogy for Harry and Meghan themselves. The lemon is sharp and tart and the elderflower adds some floral interest. These are super simple to make and I managed to throw them together this morning whilst nursing a rather serious hangover. So, if I can make these look good feeling really rather shabby, then you can more than certainly put in the effort. This recipe inspiration came via the rather helpful Tesco website, with thanks.
I have eaten two of these today, which is a tribute to their lightness and fresh flavour. They aren't so heavy that you can only manage one. Or am I just greedy, make them and judge for yourself. Now you'll excuse me while I go and polish my tiara ready for the big day.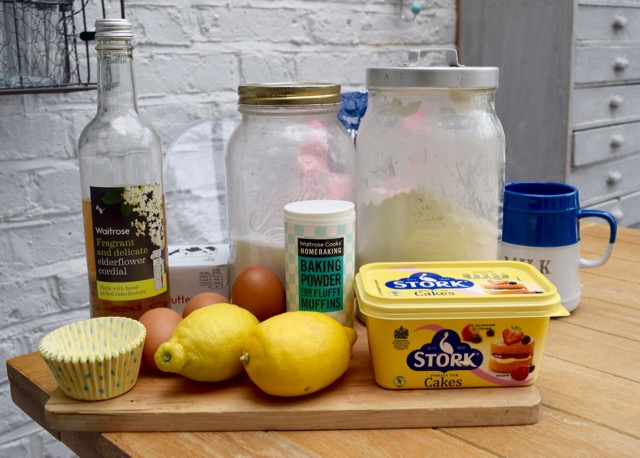 So bright and summery and romantic. And so cakey, delicious. I have used my favourite Stork for these even though they are still not a bloody sponsor of Lucy Loves *I can but dream* and butter for the icing as this is the best combo for lightness of sponge and tastiness of buttercream.
Make a start on these by lining your muffin tin with paper cases and by pre heating the oven to 160 degrees fan assisted.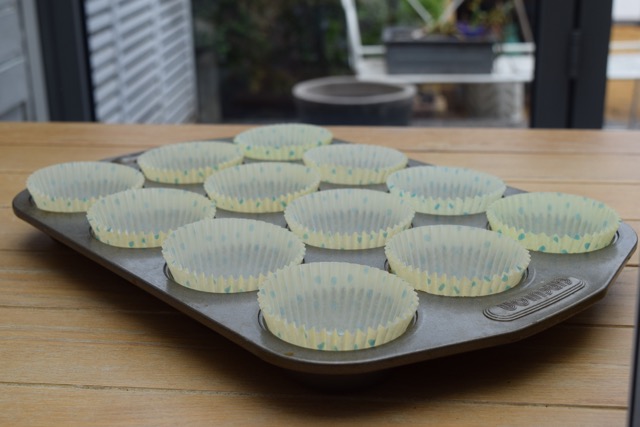 Now, you can be lazy like me and use your food processor or stand mixer for these or go all matcho and use a bowl with a wooden spoon, your call. Add the Stork or soft butter and caster sugar and mix until lighter in colour and texture.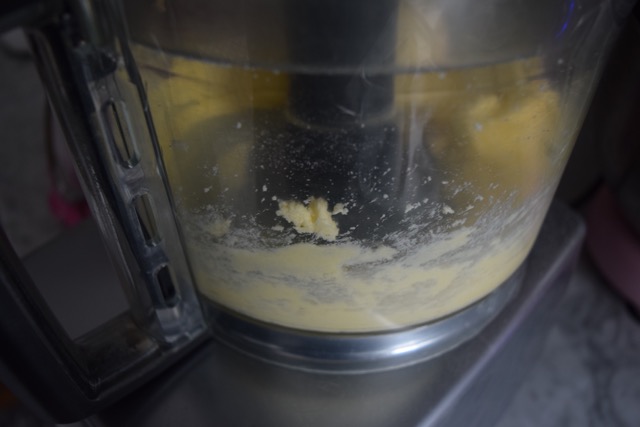 Add the lemon zest and elderflower cordial then mix again.
Next add the eggs, one by one, mix again then fold in the flour, baking powder and just a pinch of salt. You will have a smooth batter.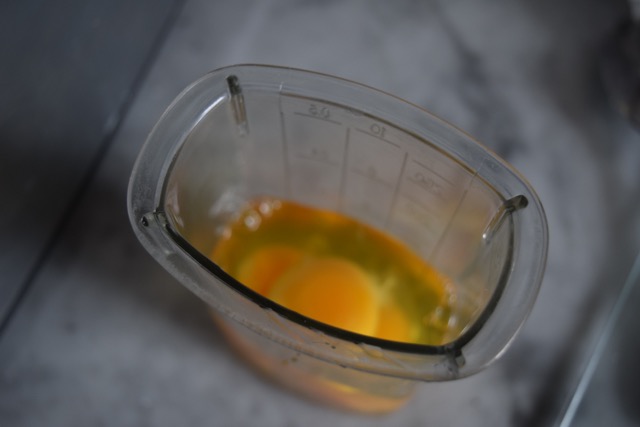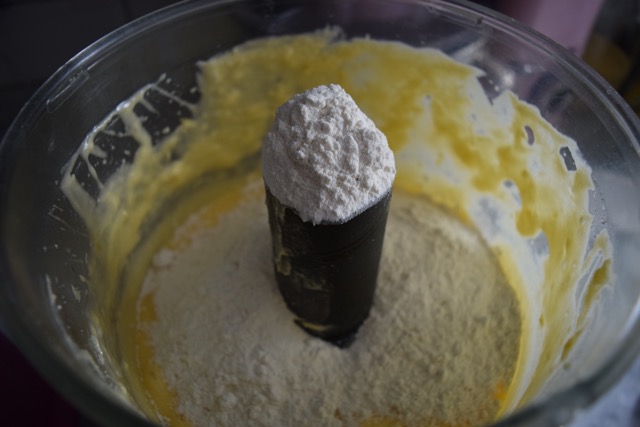 Add a splash of milk, give the batter a final mix then spoon into the cupcake cases. They should be just over half full.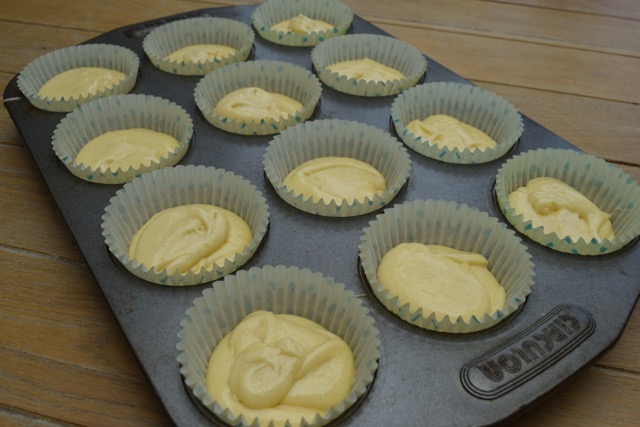 Bake these fresh tasting treats for around 15 to 20 minutes or until golden and just firm to the touch.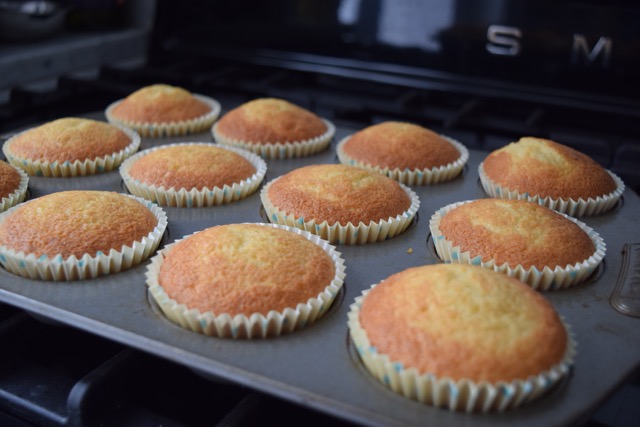 Leave them to cool while you make *eat* the fragrant buttercream.
Again either using one your many kitchen appliances or a bowl with a spoon, beat the soft butter and icing sugar until smooth.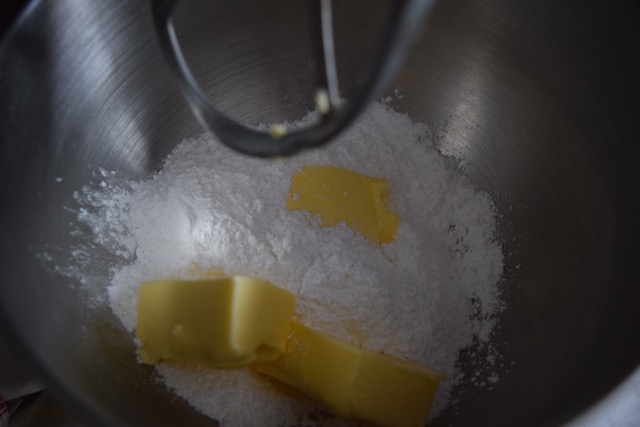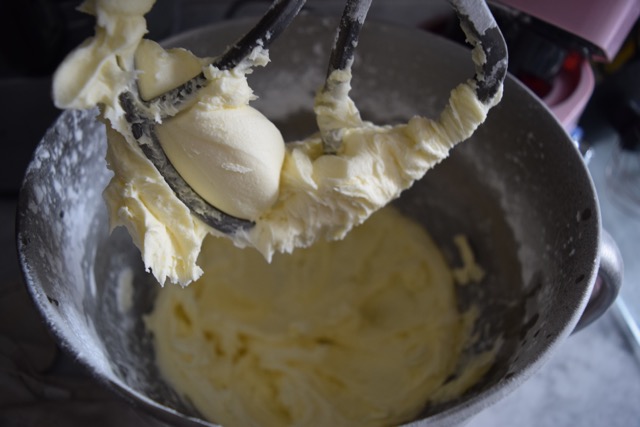 Add the elderflower cordial and just enough lemon juice to create a smooth spreadable/ready to pipe texture.
Fill your piping bag fitted with a large star nozzle or get a palette or flat knife ready for spreading.
Pipe rosettes of buttercream by starting at the outer edge and piping up to a swirl at the top. Or just fashion a lovely topping with a knife Magnolia Bakery style *Google it*.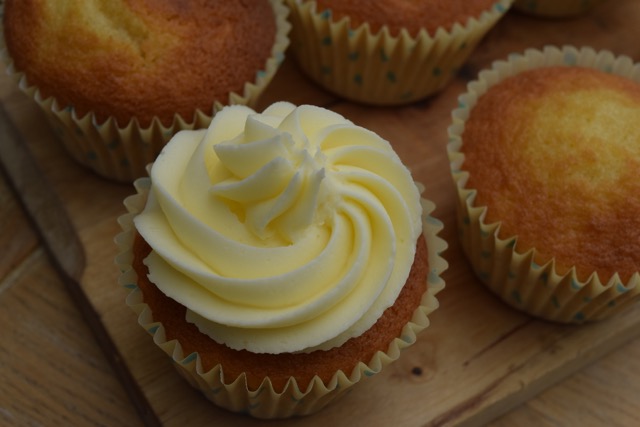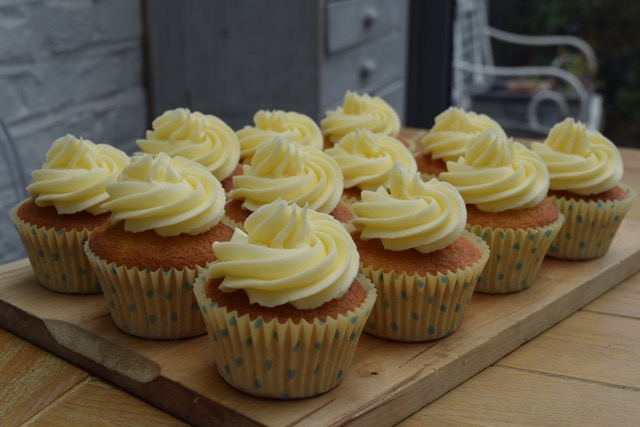 This really isn't difficult to do, have a little practice on a board first. Decorate with some fondant flowers, glitter, edible flowers or fruit, whatever you fancy.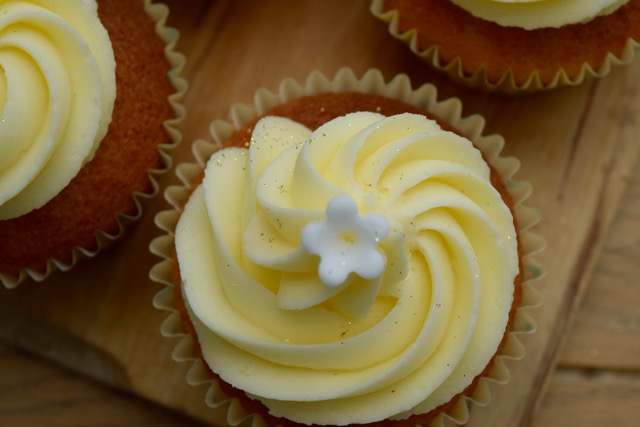 Devour all 12 of these alone or be a little more sociable and offer them up at your wedding street party.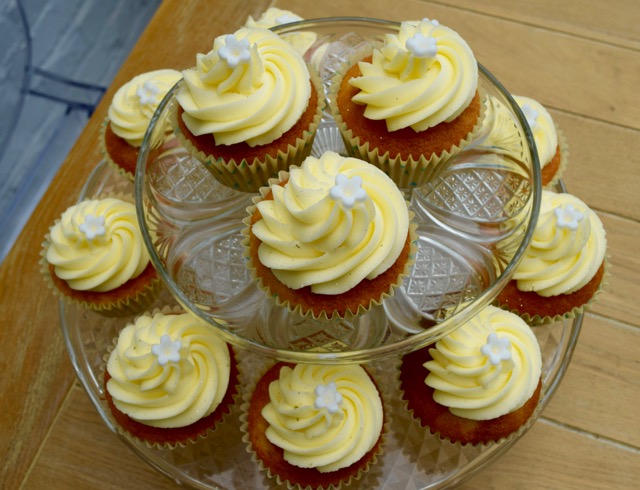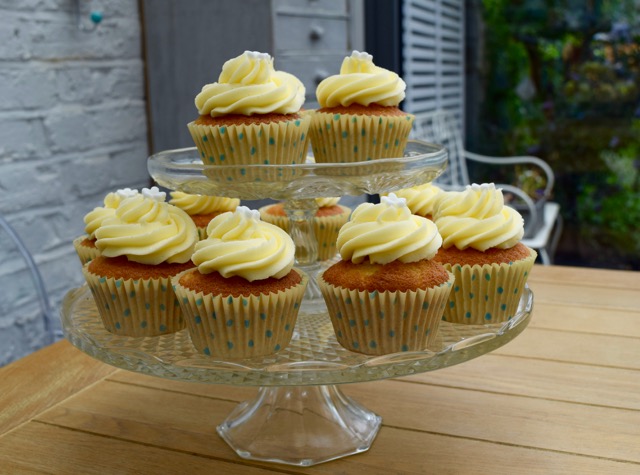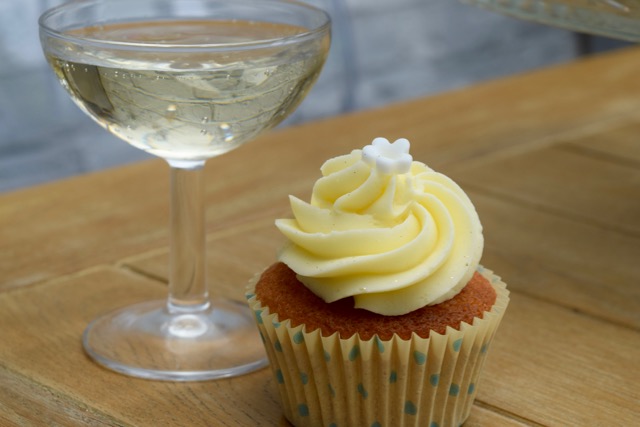 We have the newest royal couple to thank for making us aware of this wonderful Lemon and Elderflower combination. It's ours now, however, and I never really need much of an excuse to eat cake so may be making these for any forthcoming celebration or just because it's a Tuesday, for example.
Lucy x
Lemon and Elderflower Cupcakes Recipe
Makes 12
You will need a food processor, stand mixer or hand mixer and a bowl and a 12 hole muffin tin with liners
Cupcakes
185g Stork or soft butter
185g caster sugar
3 tablespoons elderflower cordial
zest of a lemon
3 eggs
185g self raising flour
1 teaspoon baking powder
a pinch of salt
1 tablespoon milk
Buttercream
200g soft butter
300g icing sugar
3 tablespoons elderflower cordial
1 to 2 tablespoons lemon juice, you may need less or more to get the correct consistency for your icing
Lemons zest, edible glitter, fondant icing flowers, edible flowers or raspberries to decorate your cakes
Pre heat your oven to 160 degrees fan assisted and line your muffin tin with cases.
In your food processor, stand mixer or bowl with a hand mixer or spoon cream together the soft butter or Stork and the caster sugar until lighter in colour and texture. Mix in the lemon zest and elderflower cordial then beat in the eggs one at a time.
Fold in the flour, salt and baking powder then finally, mix in the tablespoon of milk. Scrape down the sides of the mixer and spoon the mixture into muffin cases. They will be just over half full.
Bake in the pre heated oven for around 15 to 20 minutes or until turning golden and just firm to the touch. Remove from the oven and let the cupcakes cool on a wire rack.
While the cupcakes are cooling, make the butter cream. Beat the soft butter and icing sugar until smooth. Mix in the elderflower cordial then add as much fresh lemon juice as needed to create the correct soft consistency. Scrape the buttercream into a piping bag with a large star nozzle and pipe large rosettes of icing onto each cooled cupcake. Or, you could just spread the icing onto the cakes artistically.
Decorate with fondant flower, lemon zest, edible glitter or flowers or fruit. These will keep in a cool place in an airtight tin for 2 to 3 days.
SaveSave
SaveSave
SaveSave
SaveSave
SaveSave
SaveSave