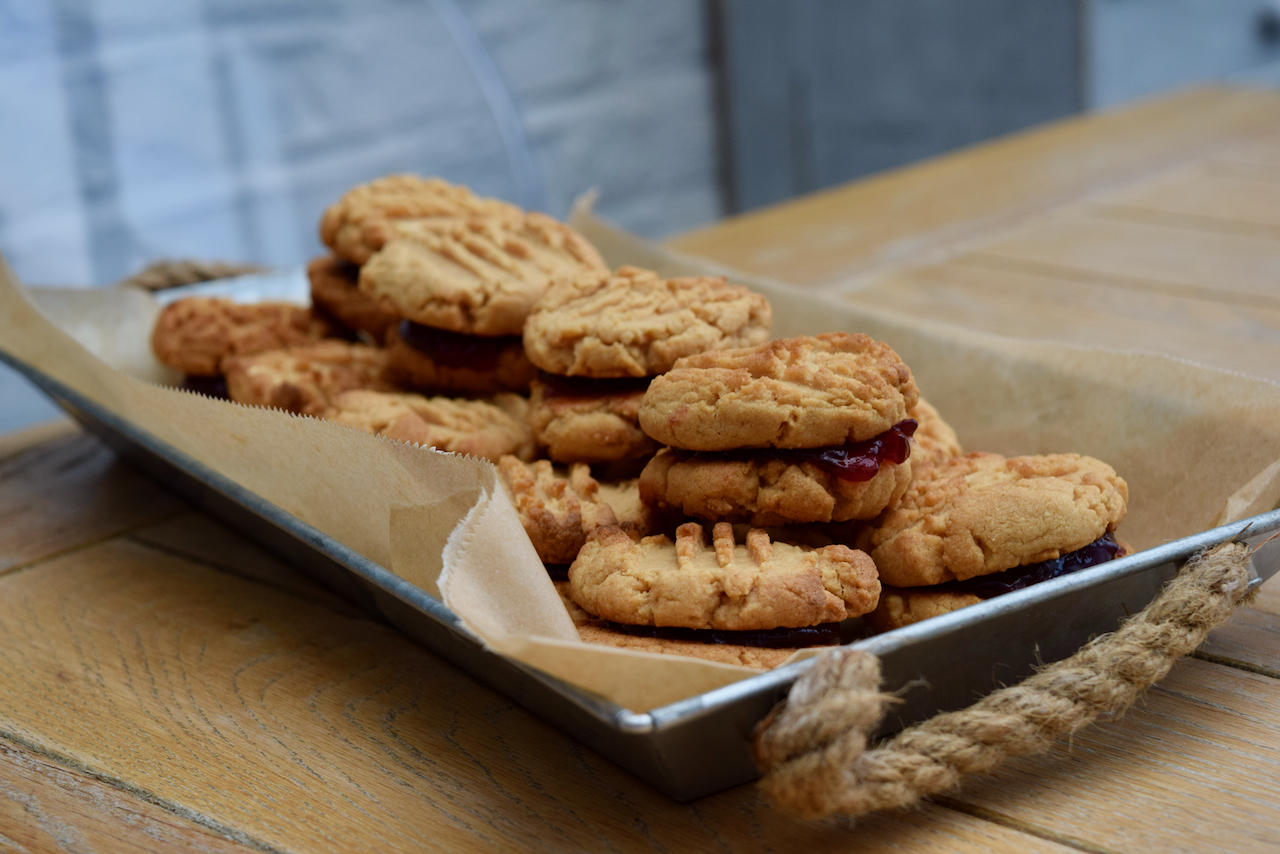 PB and J Sandwich Cookies recipe
Today I'm going to start my post with a list of things we hack through at an alarming rate. 1) Eggs: chickens in our area must be on time and a half at the moment to keep up with the amount consumed by Ben. 2) Wraps: these are a house staple and they disappear as though Sir Paul Daniels is back from the grave and making them magically evaporate. And 3) Peanut Butter: I am the main offender here, along with George, who cannot make a PB sandwich without using half a jar. Thank God, however, I managed to hide a jar in order to make these PB and J Sandwich Cookies to share with you today.
Peanut butter and jam is the combination of my dreams. I have been in love with this pair since a young age and it's a love which will never wain, unless I have to go on some sort of awful diet that is. In a sandwich biscuit the PB and J combo is even more delicious. The cookie is soft, salty and nutty whilst the jam is tart and fruity. I chose seedless jam, as seeds are horrid and annoying, but you could just use your favourite jam choice if seeds are not an issue for you. A huge thank you, for the recipe but not the cookie based weight gain, to my old favourite The Cookie and Biscuit Bible for the recipe.
These are quick to cook and quick to eat unless you can hide them from the permanently hungry men-children in the house.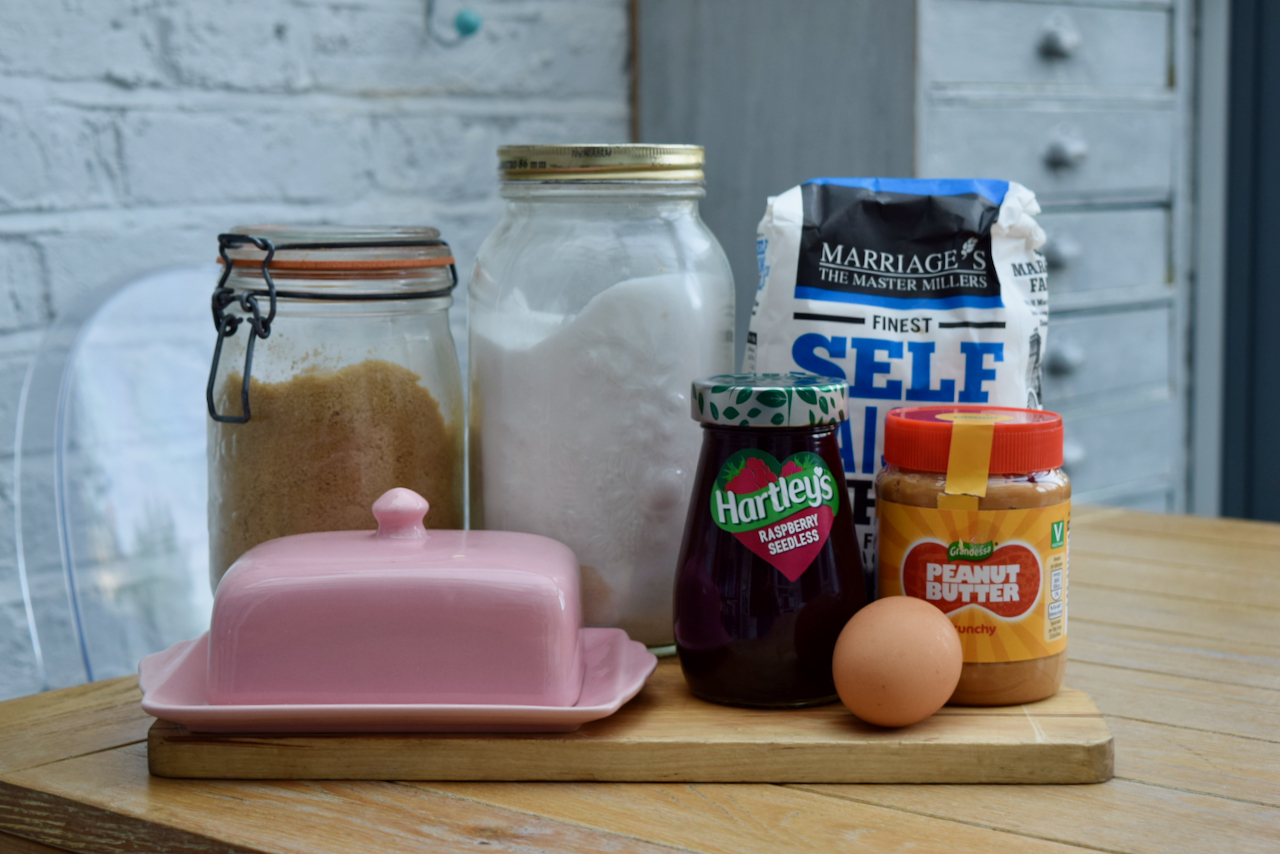 Nothing too taxing here, just the peanut butter I had to keep under lock and key in order to have this to share with you today. The other ingredients are firm store cupboard favourites.
Make a start by pre heating your oven to 160 degrees and lining two large baking trays. Next, in your mixer or in a bowl with a hand whisk or spoon, cream the soft butter and peanut butter together until blended.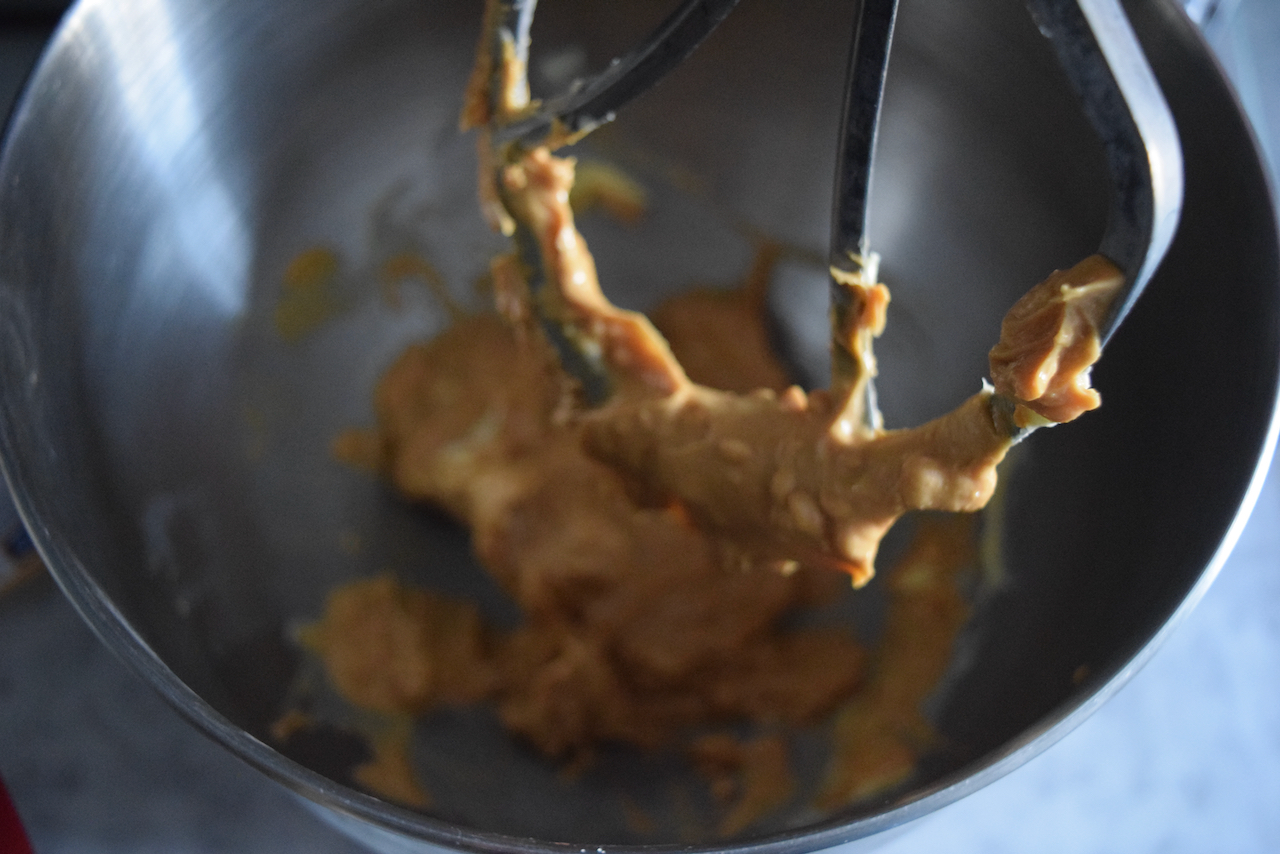 Now add in both the caster and brown sugars and beat until lighter in both colour and texture. Then add the egg and mix again.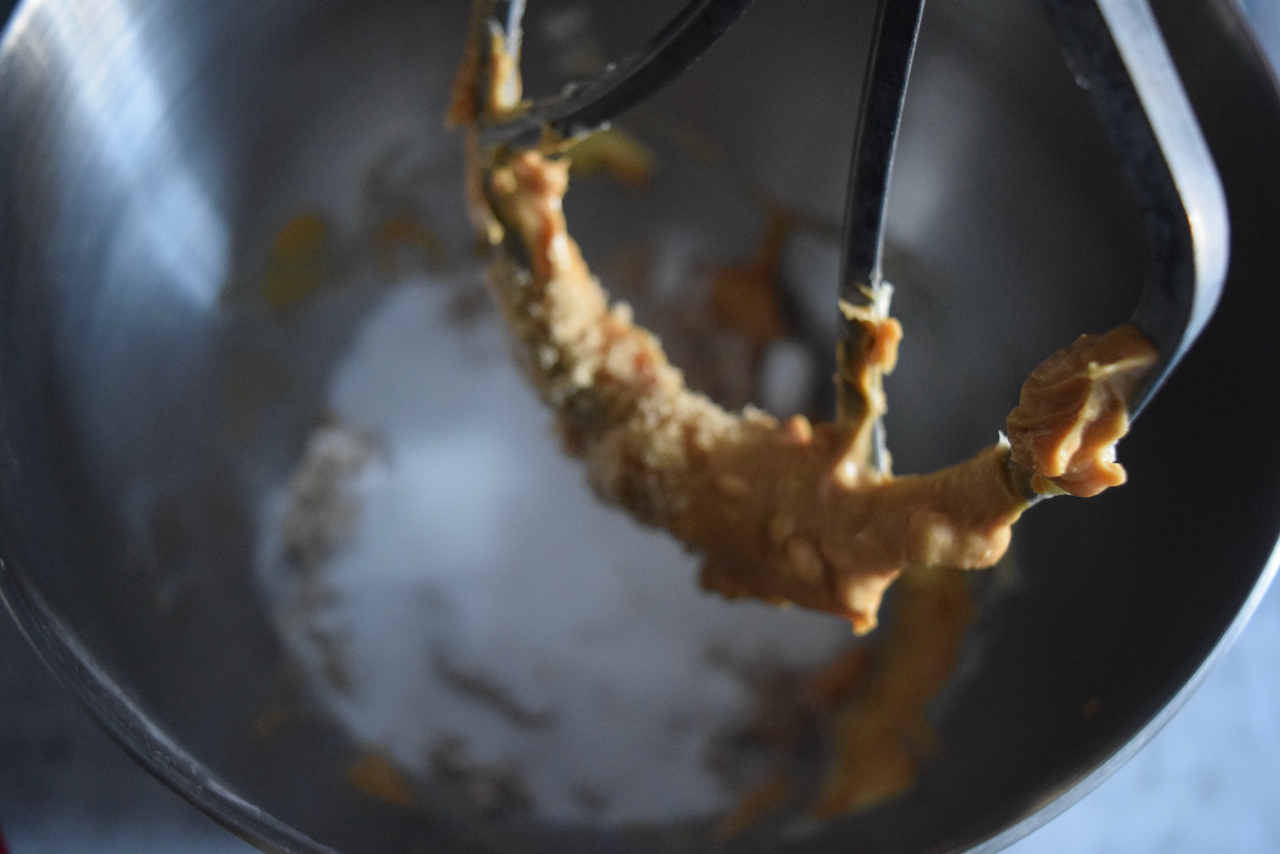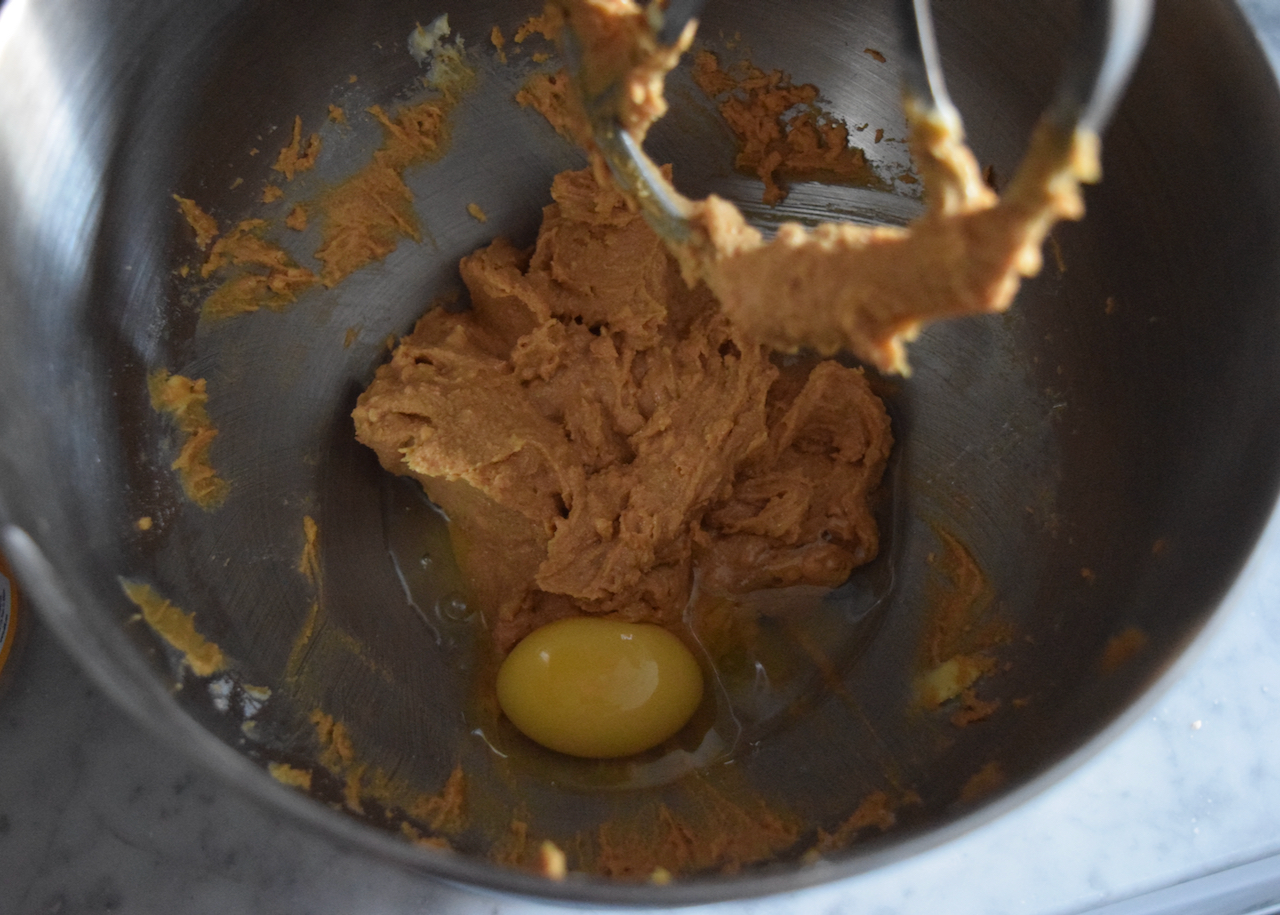 Finally fold in the self raising flour until you have a soft dough consistency.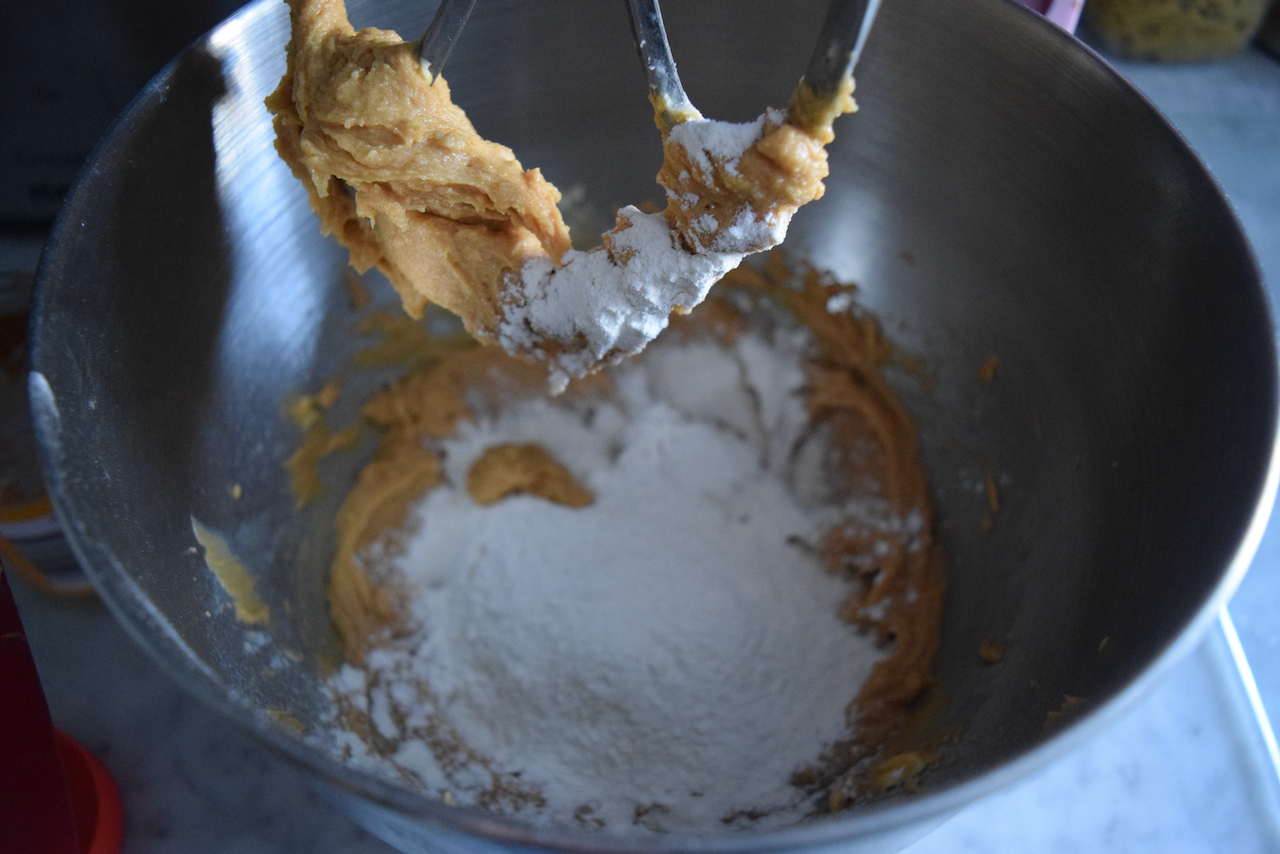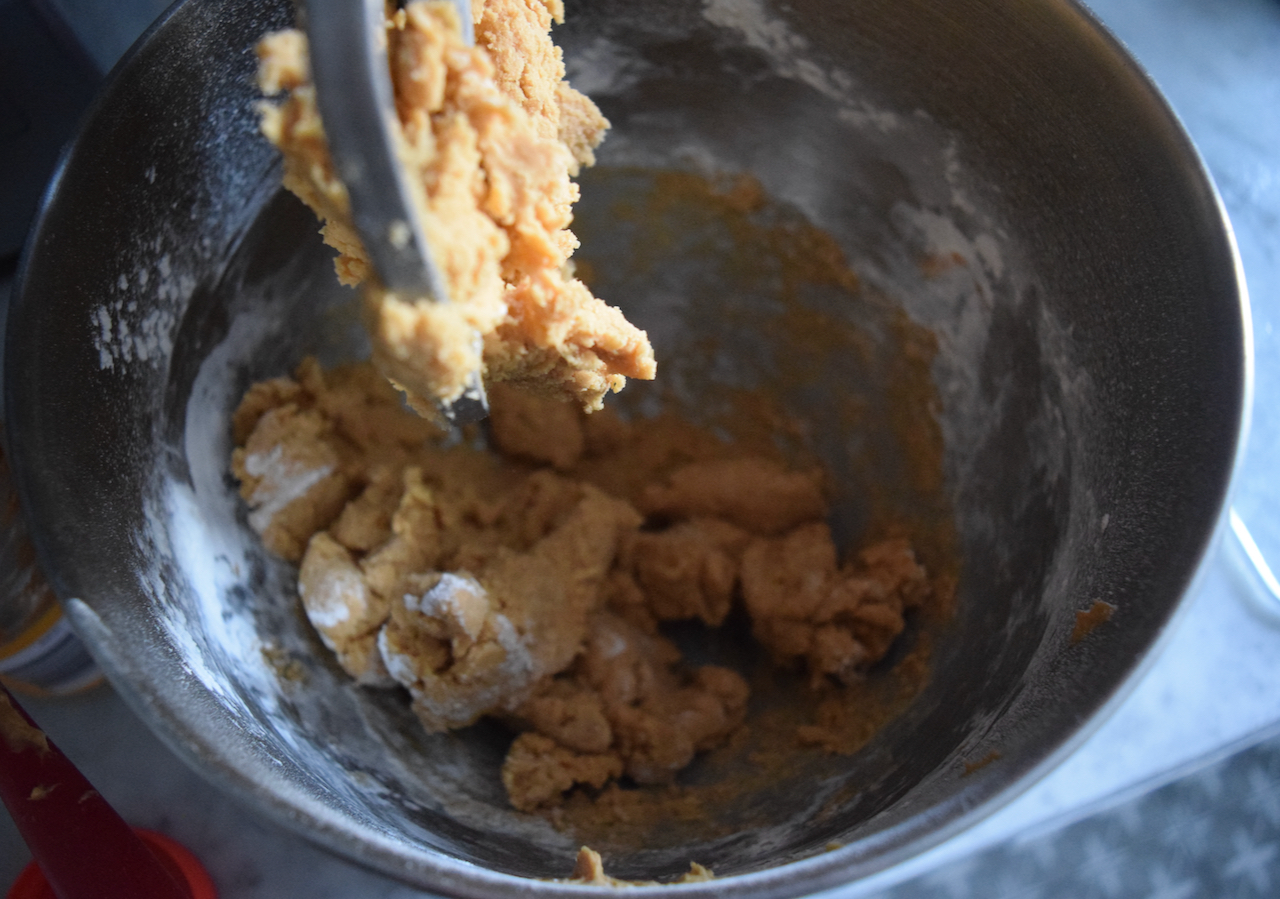 Scoop out tablespoons of the mixture, roll into balls and place on your lined baking trays. I love my set of ice cream scoops, these are brilliant for portioning up recipes for cupcakes and cookies.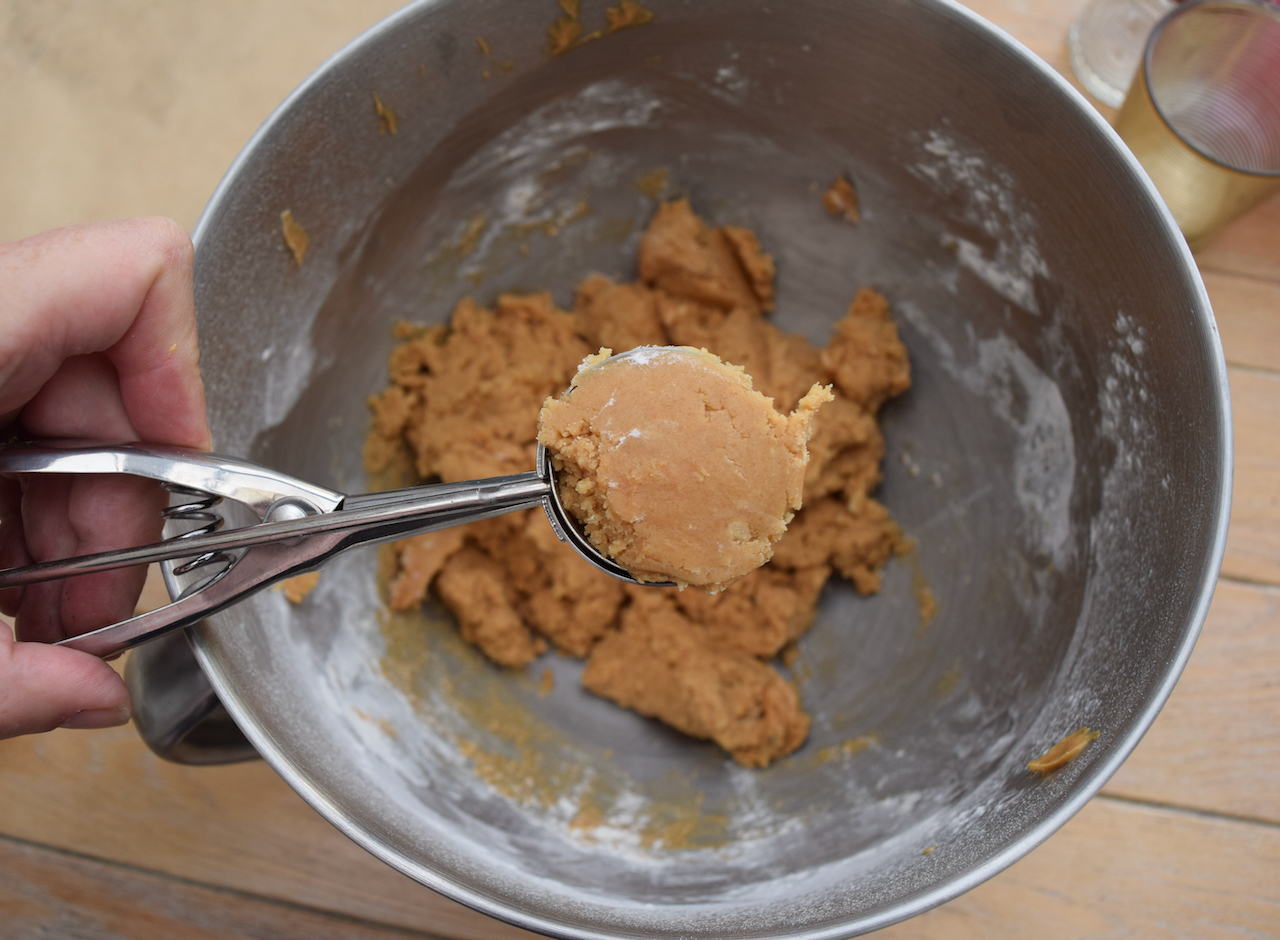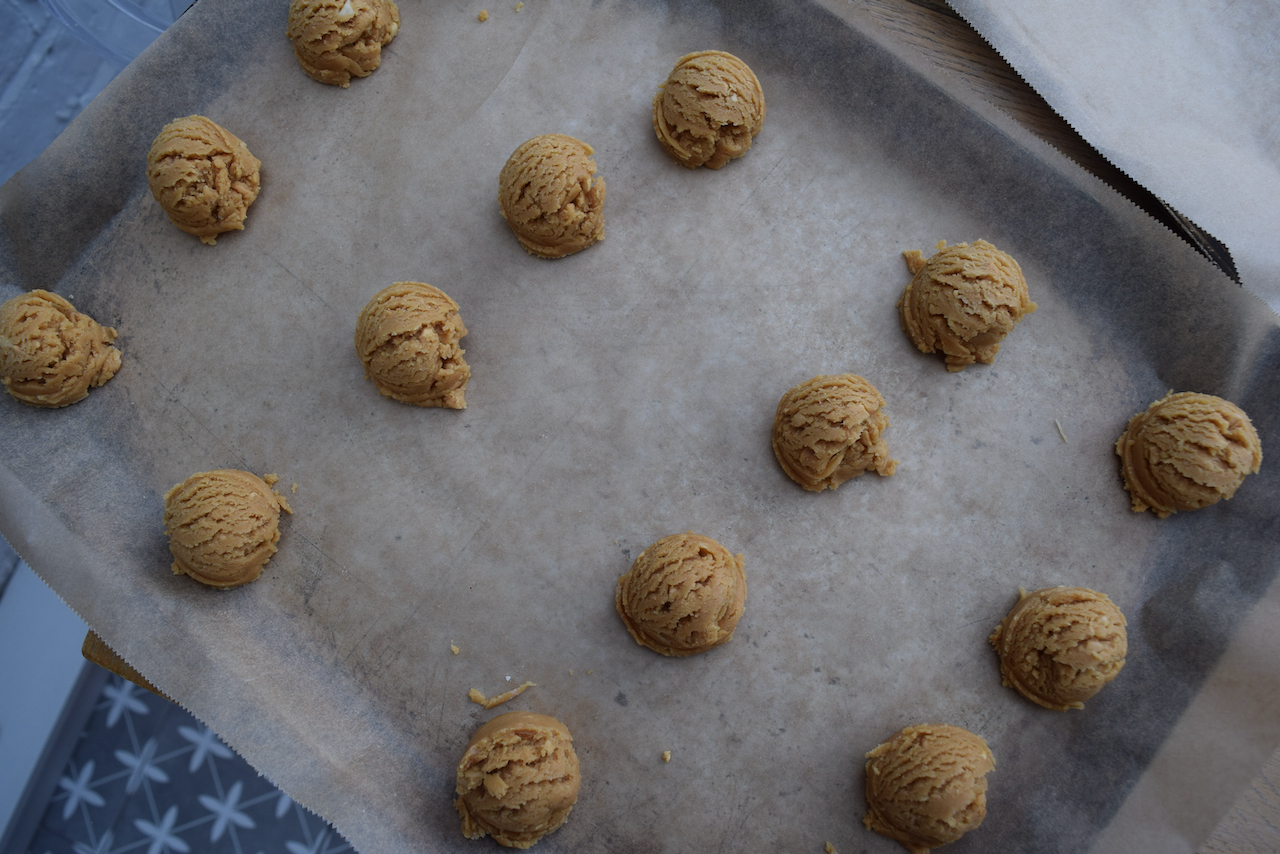 Make sure you have an even number of balls as you're going to sandwich two together once they're cooked. Now, press down on each cookie ball with the prongs of a fork to flatten.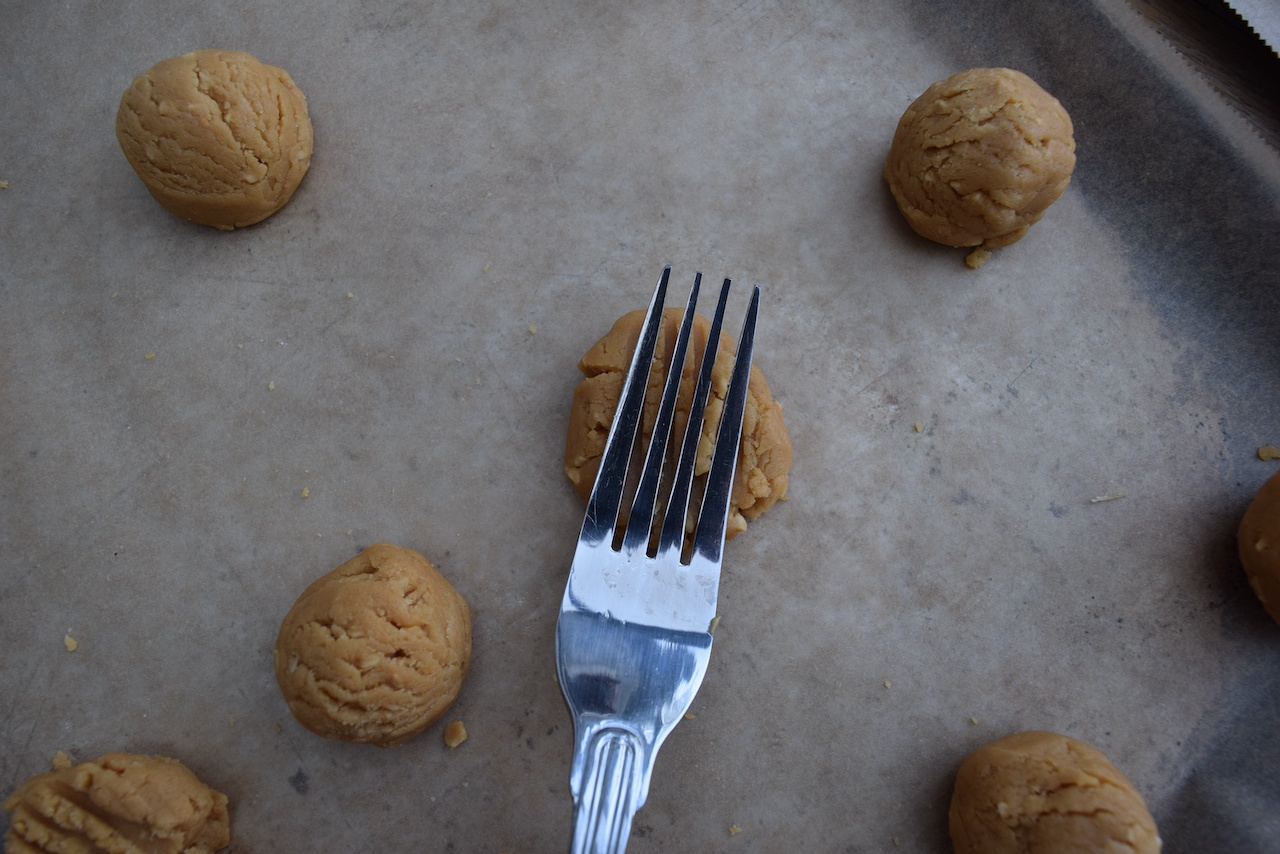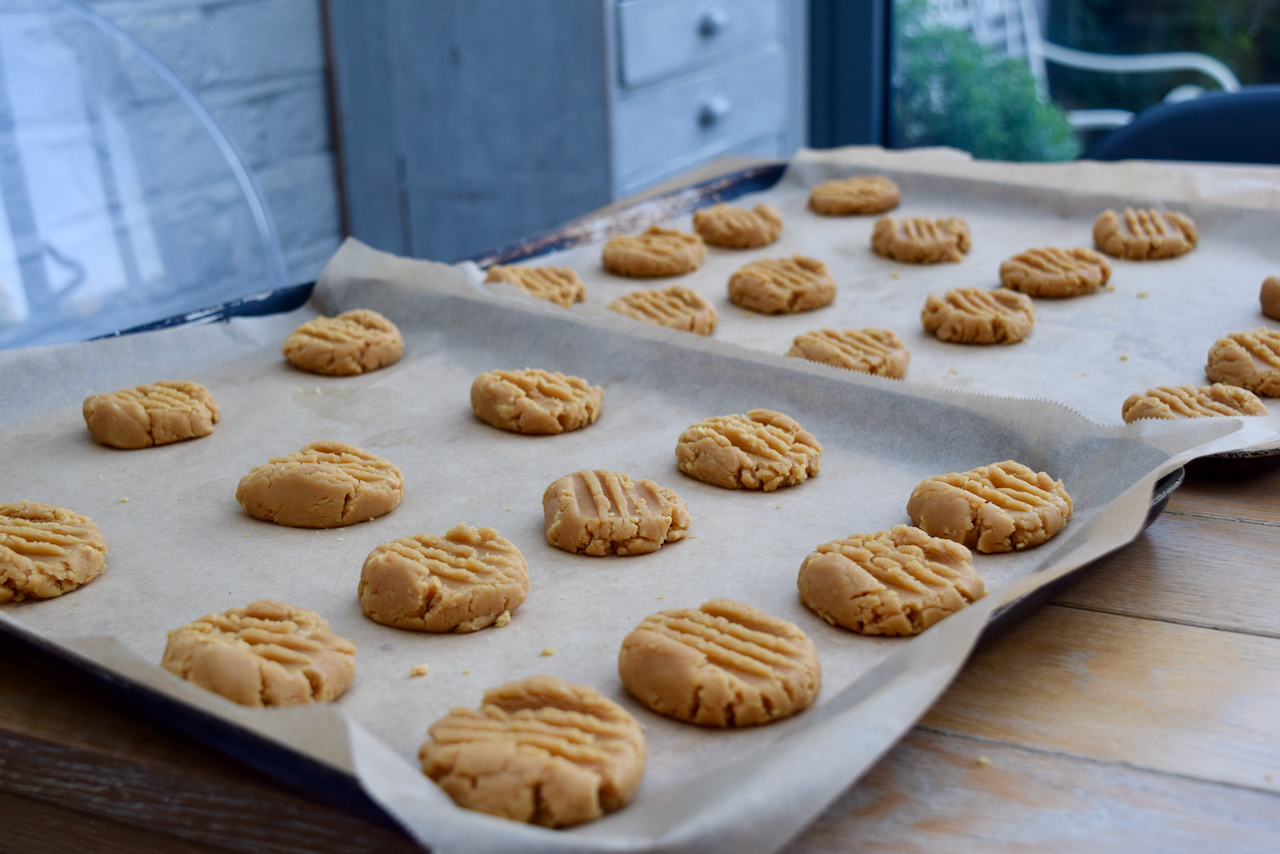 Bake for 10 to 12 minutes or until just golden and firm then take out of the oven and leave to cool.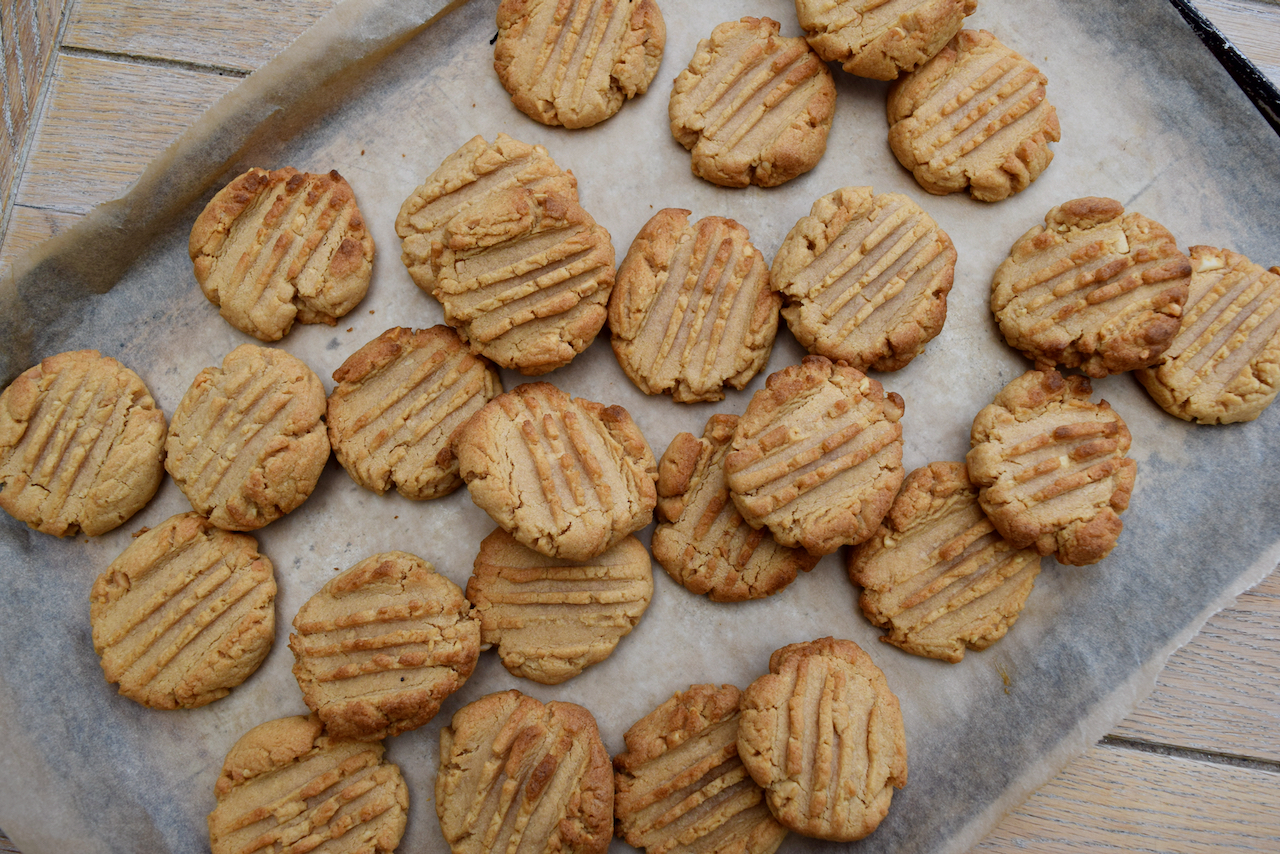 Once they're cooled down, sandwich two biscuits together with your chosen jam, you'll need a scant teaspoon for each sandwich.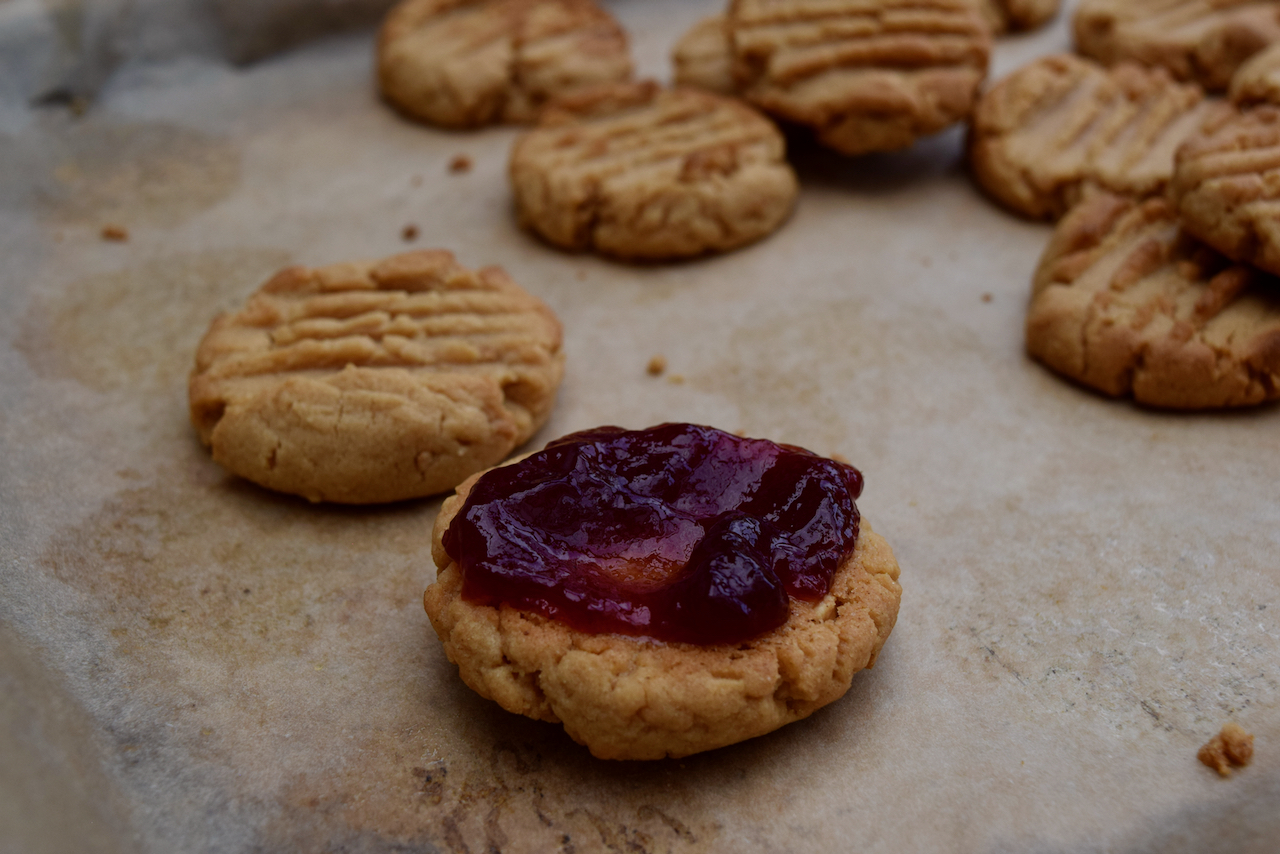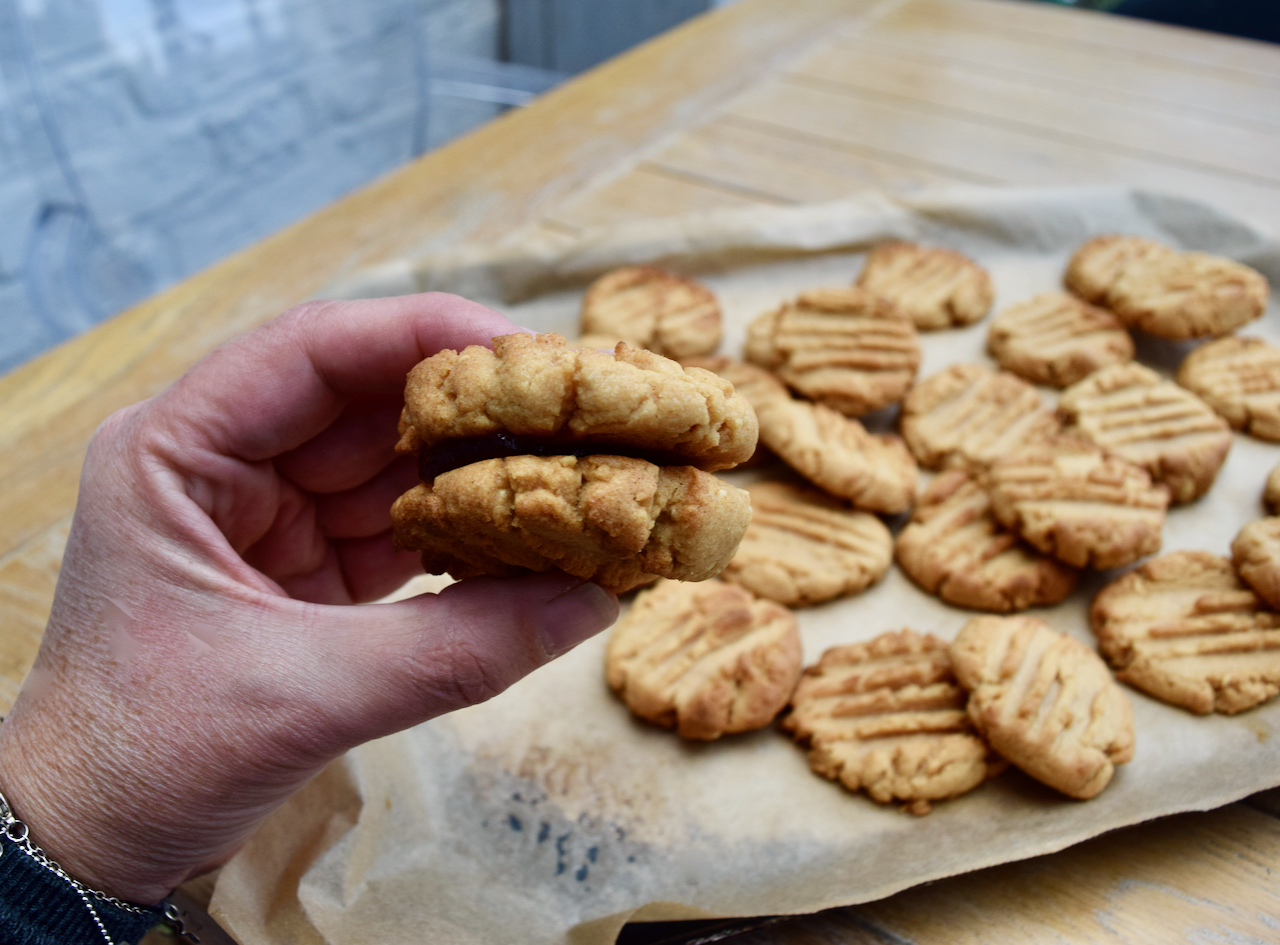 Plate the cookies up and devour. These are big mouthfuls, but that doesn't mean you'll only be able to manage one.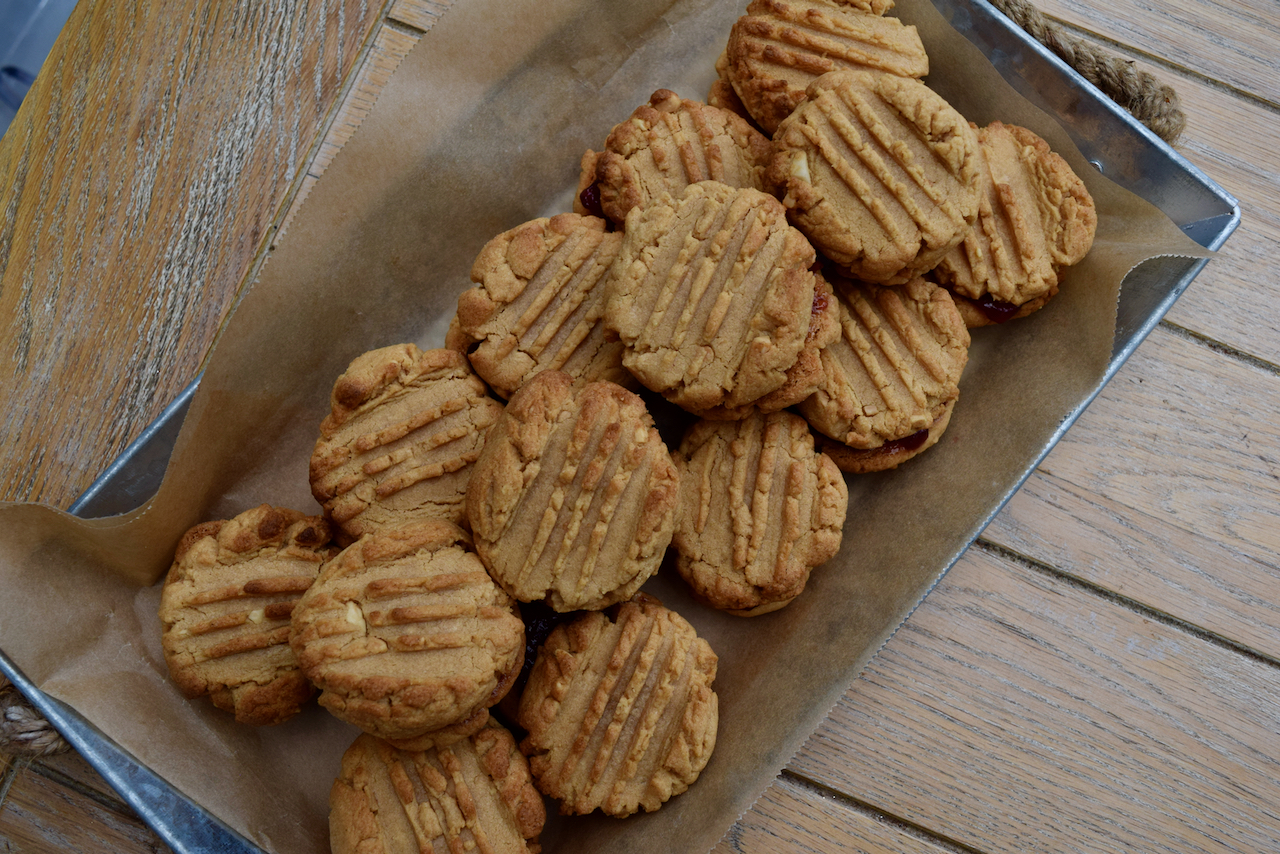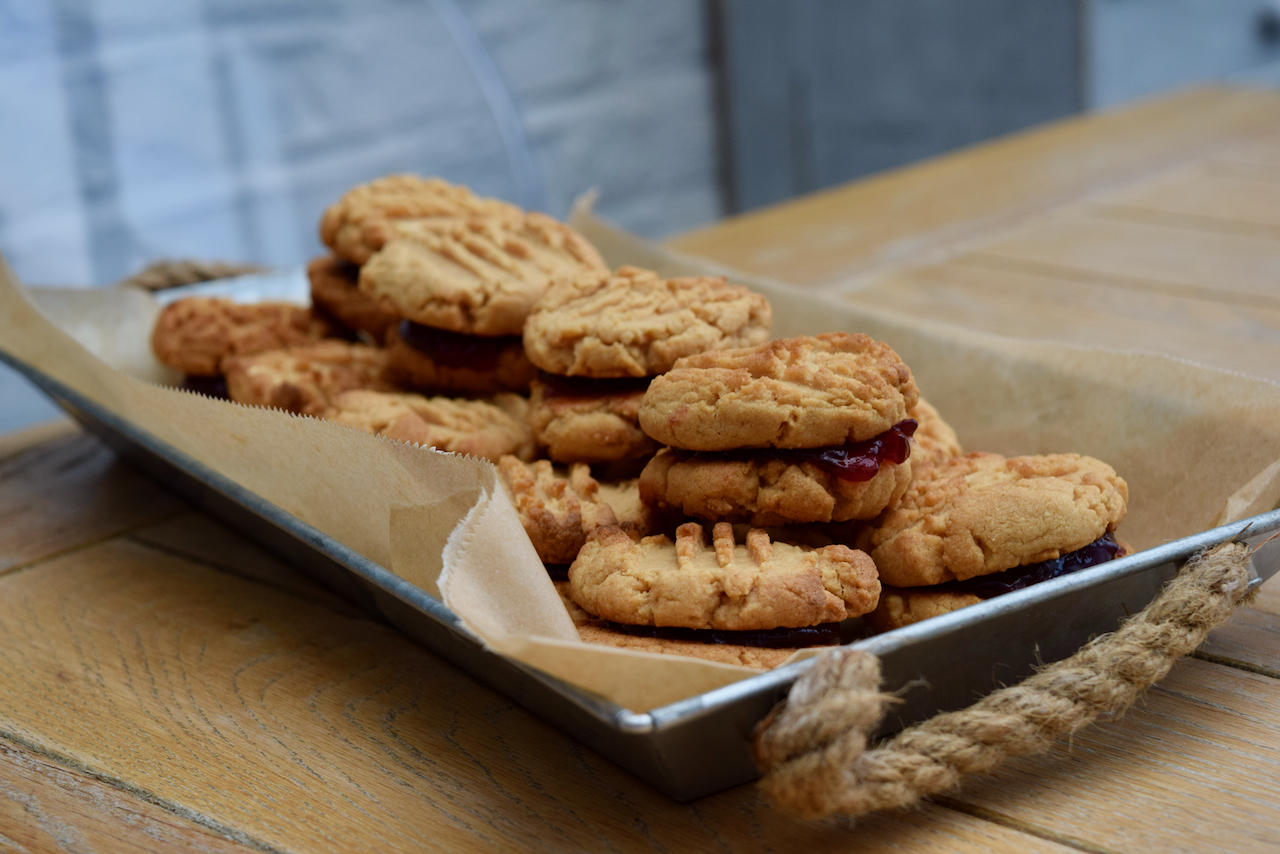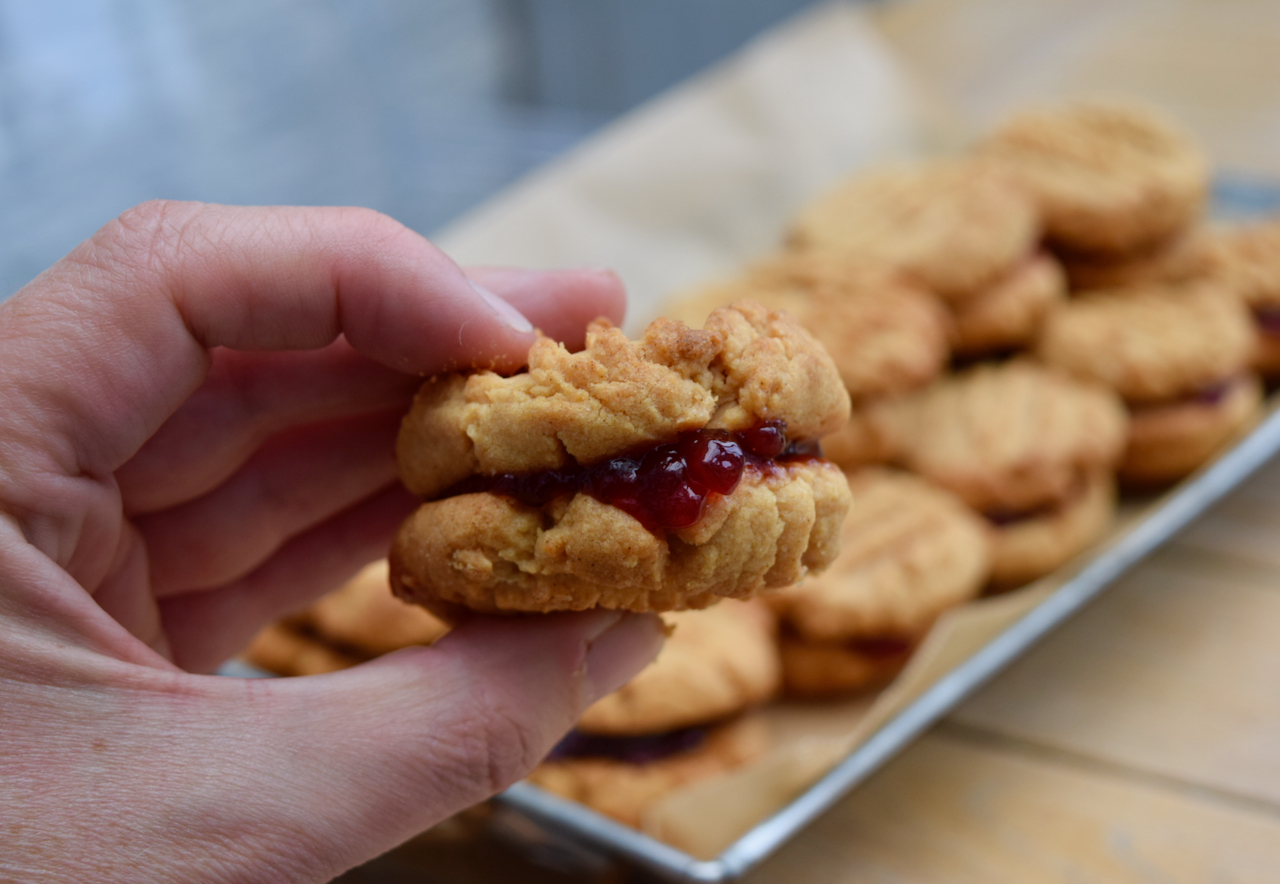 It's half term for some children this week, so you could rope them in to help you make these tasty PB and J sandwiches. Or, you could make them yourself, not tell the family, and hide them to eat quietly by yourself. I'd go with the latter option were I you.
Lucy x
This post contains affiliate links to Amazon. Should you choose to buy through these links Lucy Loves will make a tiny commission at no extra cost to you. Thank you.
PB and J Sandwich Cookies recipe
Makes 16 to 20, size dependent
You will need lined baking trays for this and a mixer, or bowl and whisk/wooden spoon
230g crunchy peanut butter, I'm sure smooth would be fine if this is what you have
75g soft butter
90g caster sugar
50g soft brown sugar
1 egg
150g self raising flour
150g seedless jam, I went for raspberry
Pre heat your oven to 160 degrees fan assisted and line two large baking sheets.
In the bowl of your stand mixer or in a large bowl with a spoon or hand whisk beat the peanut butter and soft butter until blended.
Add both sugars and beat until lighter in colour and texture. Mix in the egg until smooth then fold in the self raising flour until you have a soft dough. Scoop tablespoons of mixture onto your baking trays and roll into balls. You'll need an even number as you're going to sandwich two together later. Press down with the prongs of a fork to flatten slightly then place into the oven for 10 to 12 minutes.
The cookies are cooked when they're golden and firm to the touch. Leave to cool on the baking trays. Sandwich two cookies together with a teaspoon of jam then pop onto a plate and finish sandwiching the rest of the batch.
Devour in one sitting or keep these in an airtight tin for 3 to 4 days.