Flat White Martini Recipe
In honour of todays St Patrick's Day my favourite ever supermarket, Aldi, sent me a couple of bottles of their Irish Cream Liqueurs to play with. With the first variety the Specially Selected Irish Cream, I drank quite it a bit of it then fashioned some into my Irish Cream Chocolate Brioche and Butter Pudding. With the second bottle, the Ballycastle Classic Irish Cream, I also drank some of it, then decided I would save some to use in a St Patrick's Day Friday Cocktail Special. And this very special drink is a Flat White Martini.
Coffee and Irish Cream, two of my most favourite drinks. These are classic after dinner combinations, so why not serve them together. They compliment each other so well and the Aldi Ballycastle is rich, creamy with a warming kick. You can use cold press coffee for this Flat White Martini, it's easy and lacks a bitterness you get if you just use a cold shot of coffee. Cold press coffee is easy, and not nearly as pretentious as it sounds. Dust off your old cafetiere and spoon in 3 tablespoons of ground coffee. Top up with cold water and leave in the fridge, or somewhere cold, overnight. Push the filter down the following day then your rich, smooth coffee is ready for your Flat White Martini. Or, you can just pour this over ice with milk for a lovely iced coffee. The Martini is a much more fun and festive way of using your coffee, however, and far more in the spirit of St Patrick.
The Flat White Martini is the richer, creamier sibling of the Espresso Martini. It's the perfect after dinner cocktail, or if you have a brunch party coming up over Easter, these will be adored by your guests. Particularly if they are a right bunch of boozers like my friends.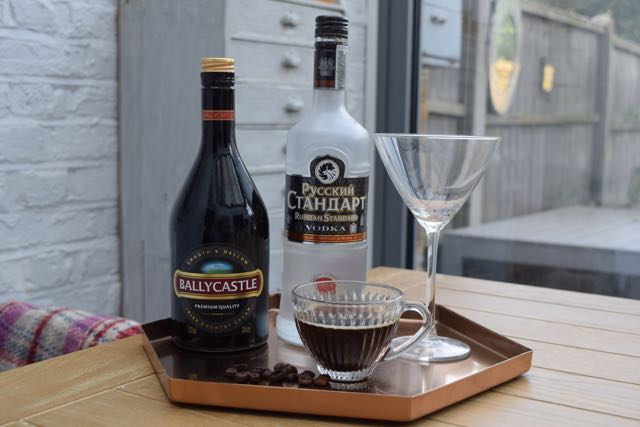 Here's the cast and crew for the Flat White Martini. Featuring the smooth and delicious BallyCastle Irish Cream Liqueur. It's the foundation of this cocktail and what St Patrick would have wanted you to drink on his special day.
Make a start on this by taking your cocktail shaker and adding a big handful of ice.
First into the shaker is the coffee. If you haven't had time to make cold press coffee, just make a small strong coffee and leave to cool right down. Pour 25ml of the coffee into the shaker, keeping any spare for an iced coffee later.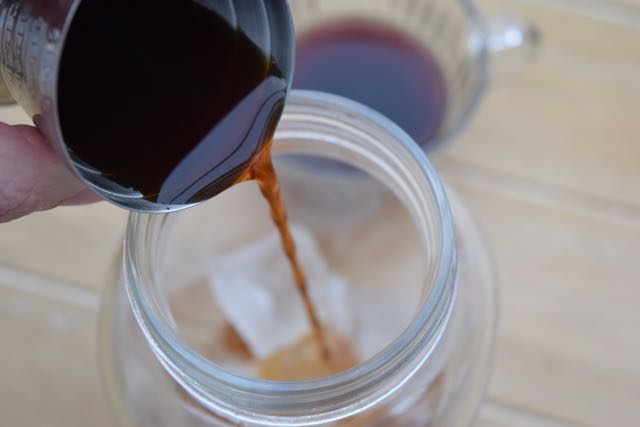 Now add the vodka then follow in with the delicious Irish Cream.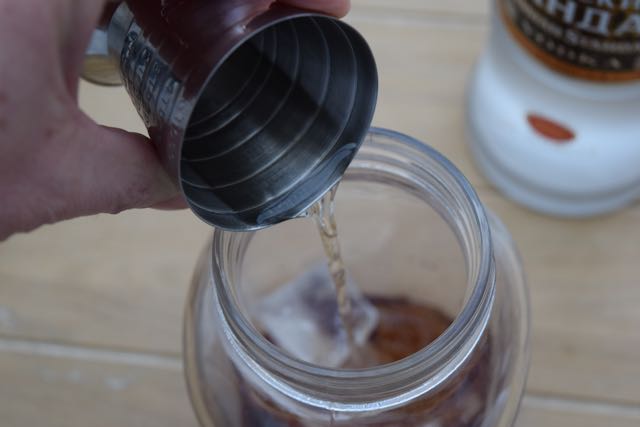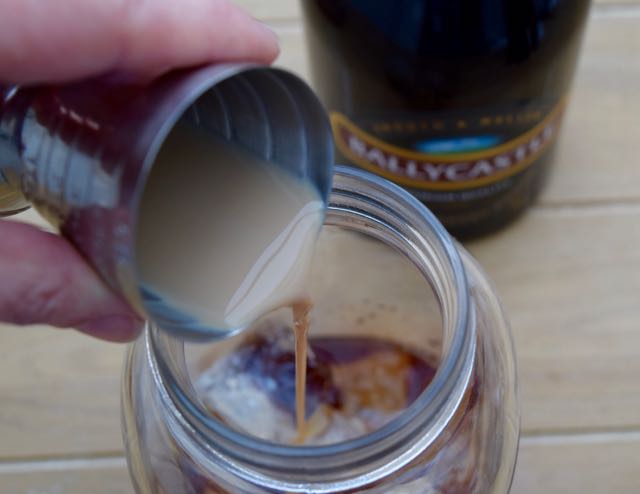 Shake this rich, lively combination until the cocktail shaker is chilled and the martini frothy.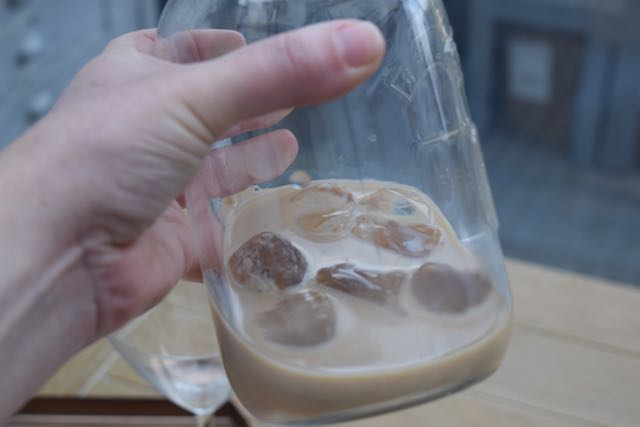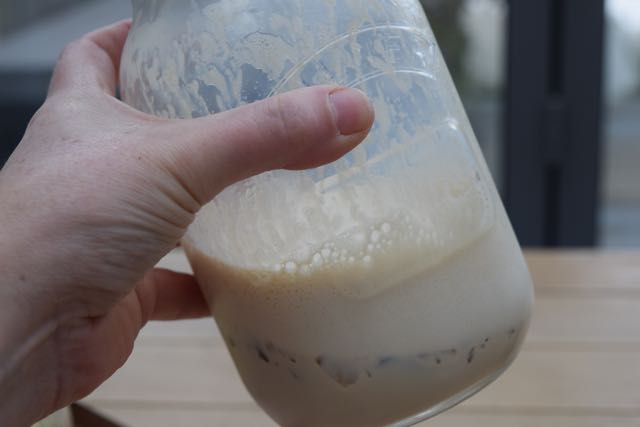 Pour this into a martini style glass and garnish with three coffee beans.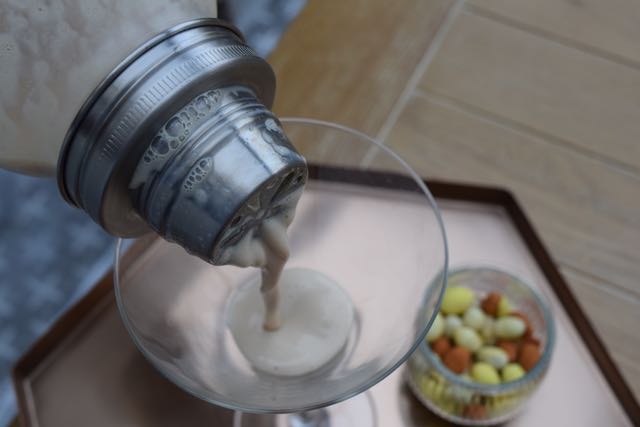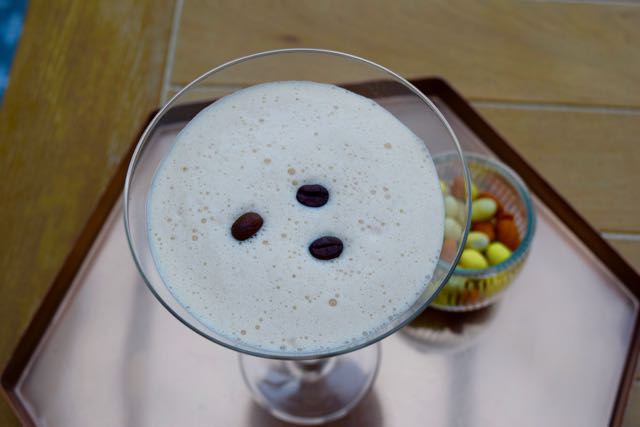 Sip and enjoy your Flat White Martini; what a perfect way to wet the shamrock.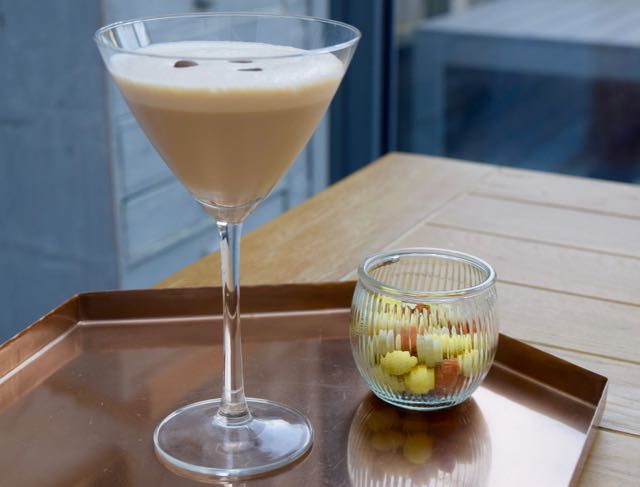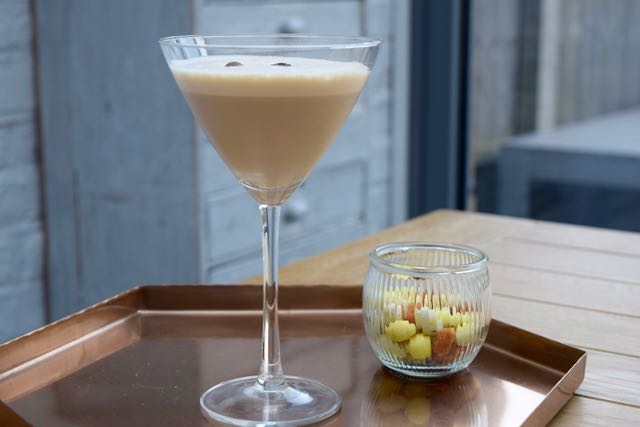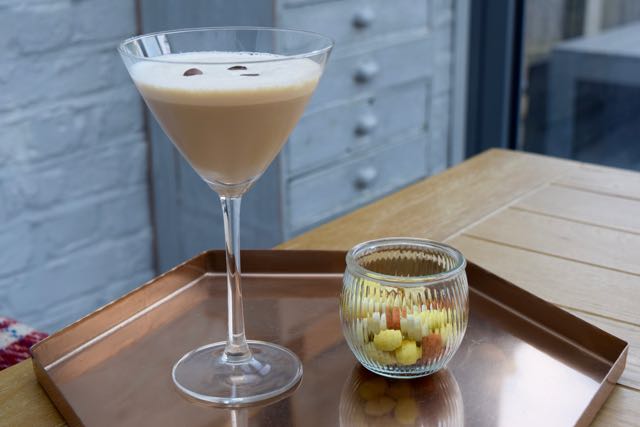 Aldi's Ballycastle Irish Cream is so warm and tasty, St Patrick would have bloody loved a glass back in the olden days. Today, I have fashioned it into a Flat White Martini, so up to date, and so stylish. Did I mention it has a taste well worth celebrating?
Have a wonderful weekend, one and all.
Lucy x
Aldi kindly sent me their Irish Cream Liqueurs to try, however, my opinions and ramblings are, as always, my own.
Flat White Martini Recipe
Makes 1
You will need a cocktail shaker and a martini glass
Ice
25ml espresso coffee, cold
25ml vodka
50ml Ballycastle Irish Liqueur
Add a big handful of ice to the cocktail shaker. Pour in the coffee then follow in with the vodka. Finally add the Irish Cream Liqueur then shake until super chilled.
Pour into your martini glass and garnish with 3 coffee beans. Sip and love.