Simple Hangover Noodles Recipe
This week sees the start of Chinese New Year. And it's the Year of the Pig, which is appropriate given my huge passion for food. I missed out on being born in the Year of the Pig by one year, which is ironic given Pigs have a beautiful personality and are blessed with good fortune in life. To honour the new year, I decided to share a Chinese style recipe, which has firmer roots in Essex than China, as it came to me via the lovely Jamie Oliver. These Simple Hangover Noodles, are vaguely Eastern, but enormously delicious.
We are a house of noodle eaters. George being the main offender with his huge collection of ramen which he eats on a daily basis. I prefer my noodles without the excess salt, sugar and palm oil, so these Simple Hangover Noodles are right up my street. Aptly named by the aforementioned Mr Oliver, this quick dish is packed with vegetables, soy and sesame flavours and topped with a crisp fried egg. Whether you are hungover or not, these noodles are almost certainly a bit of you. They are also a great excuse to use up the contents of your veg drawer. I foraged a spring cabbage, a truck load of broccoli and some aging pak choi. Please feel free to adapt this recipe to suit your needs. The dressing is flavour packed and coats the noodles and vegetables to create a subtle but satisfying lunch or supper. Clyde went for a double fried egg on his, and why wouldn't you? The crispy fried egg is the star of this dish's show, along with the generous drizzle of chilli sauce.
You don't need to be hungover to eat these noods. In an ironic turn of events, I actually wasn't, for a change, when I photographed this recipe and still I felt comforted and soothed by the enormous bowl I devoured. I can't think of a quicker, simpler or more satisfying way to celebrate the Year of the Pig.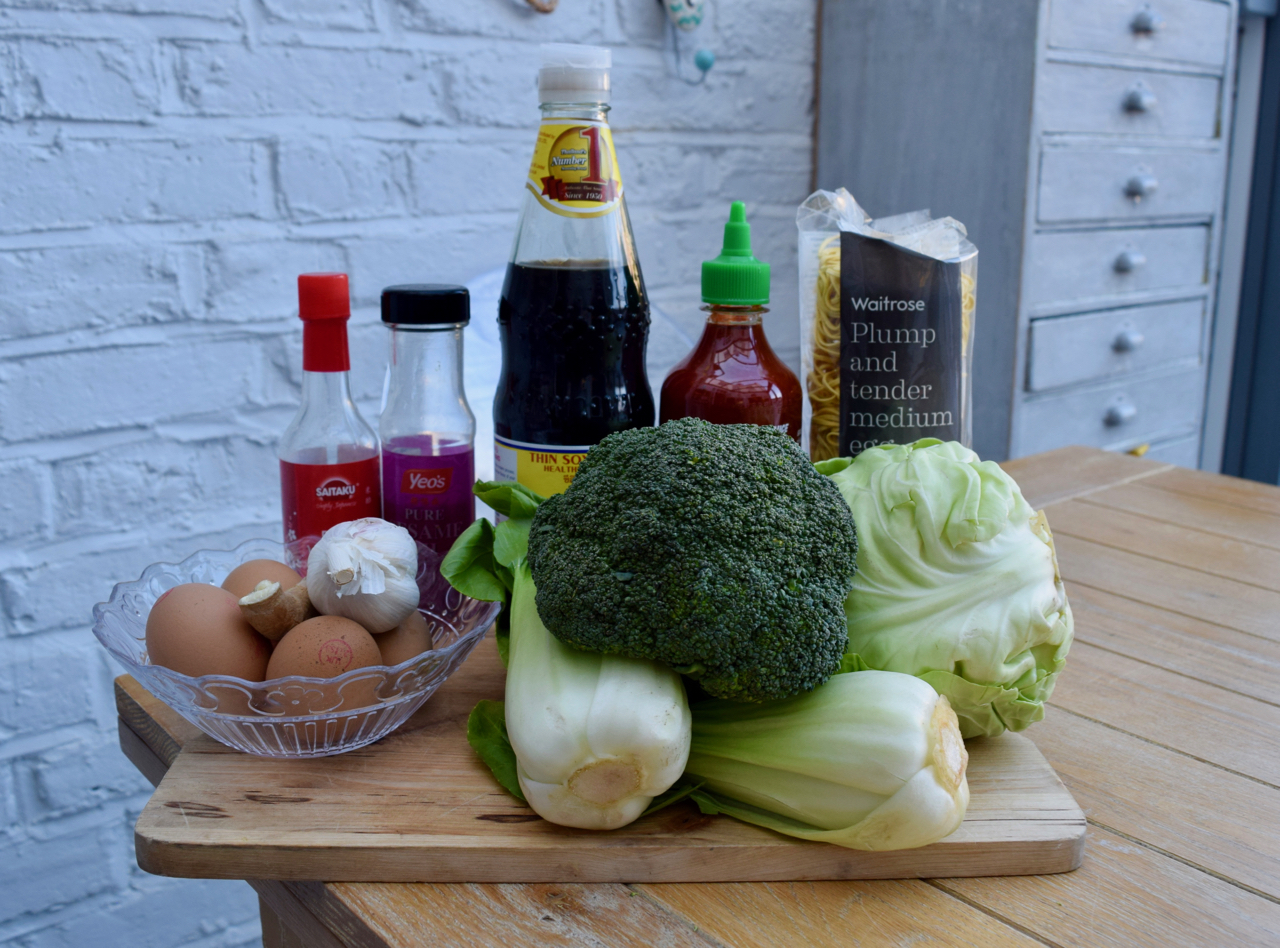 This recipe screams vitamins and revitalisation, just what's needed should you have overindulged a little. I also like the way the packet of noodles is describing me in three simple words. Allow for one egg per person, unless any of the men in my life are dining with you.
Make a start on this dish, almost as soon as you are ready to eat, yes, it's that quick. Take a large bowl and start the dressing. Add the crushed garlic clove and grated ginger. Don't forget the clever trick that is peeling your ginger with a teaspoon, it's genius.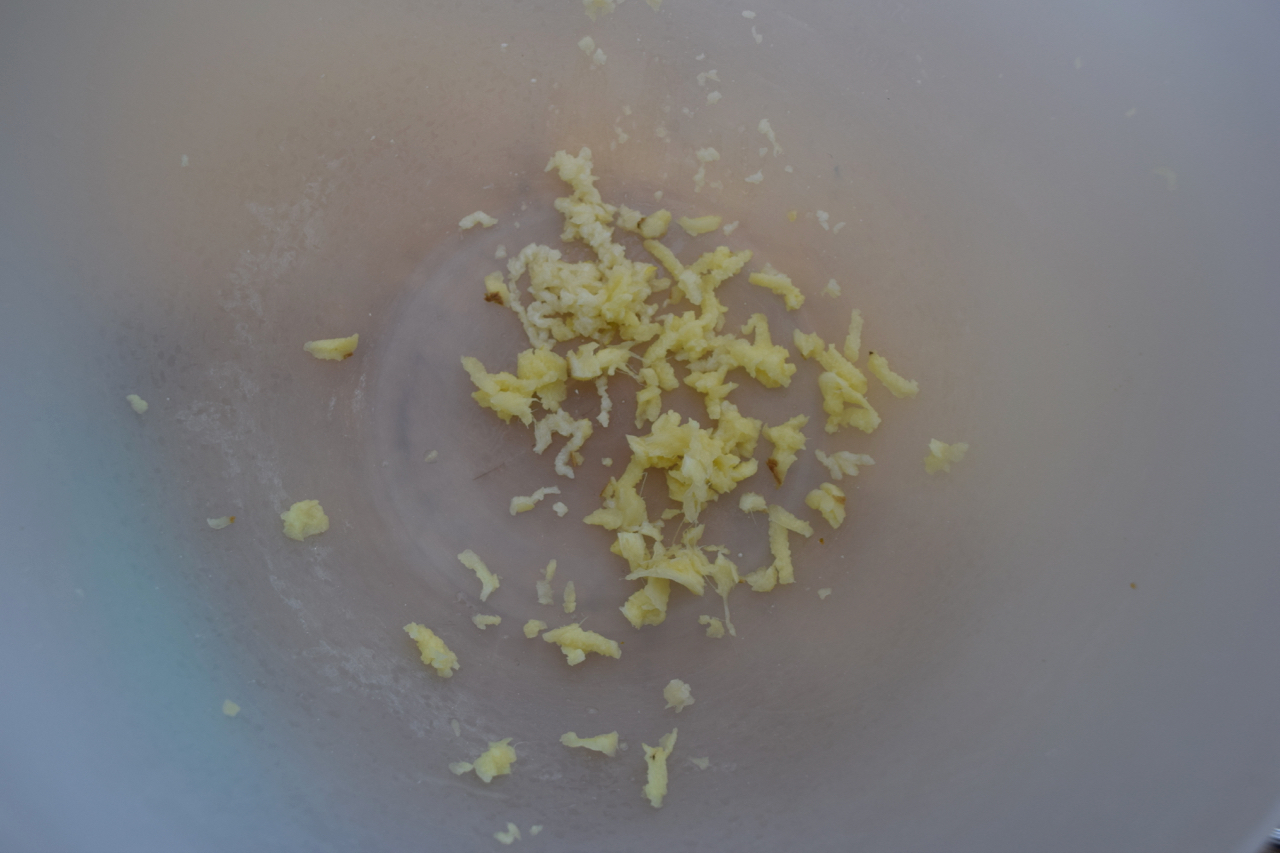 Next, measure in the soy sauce, sesame oil and rice wine vinegar. Season with a generous pinch of black pepper.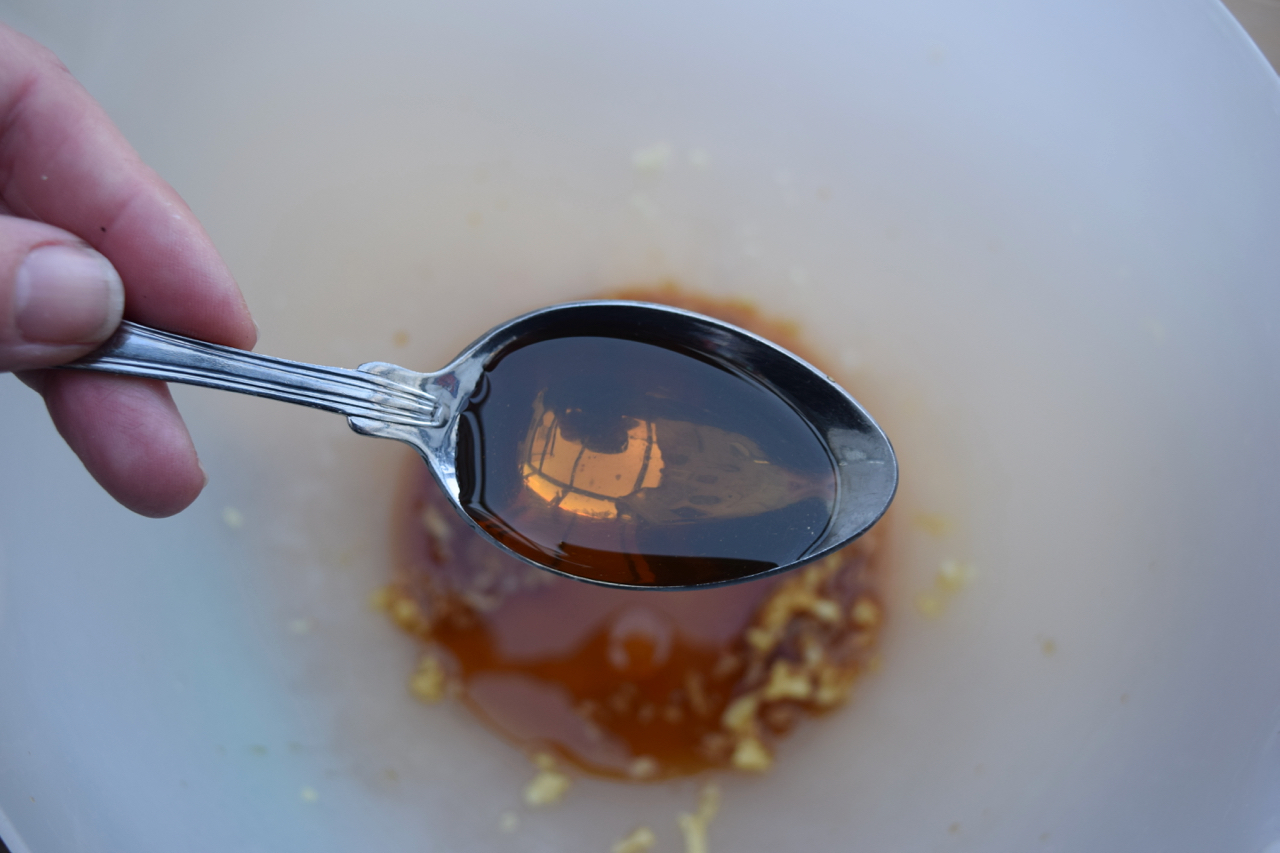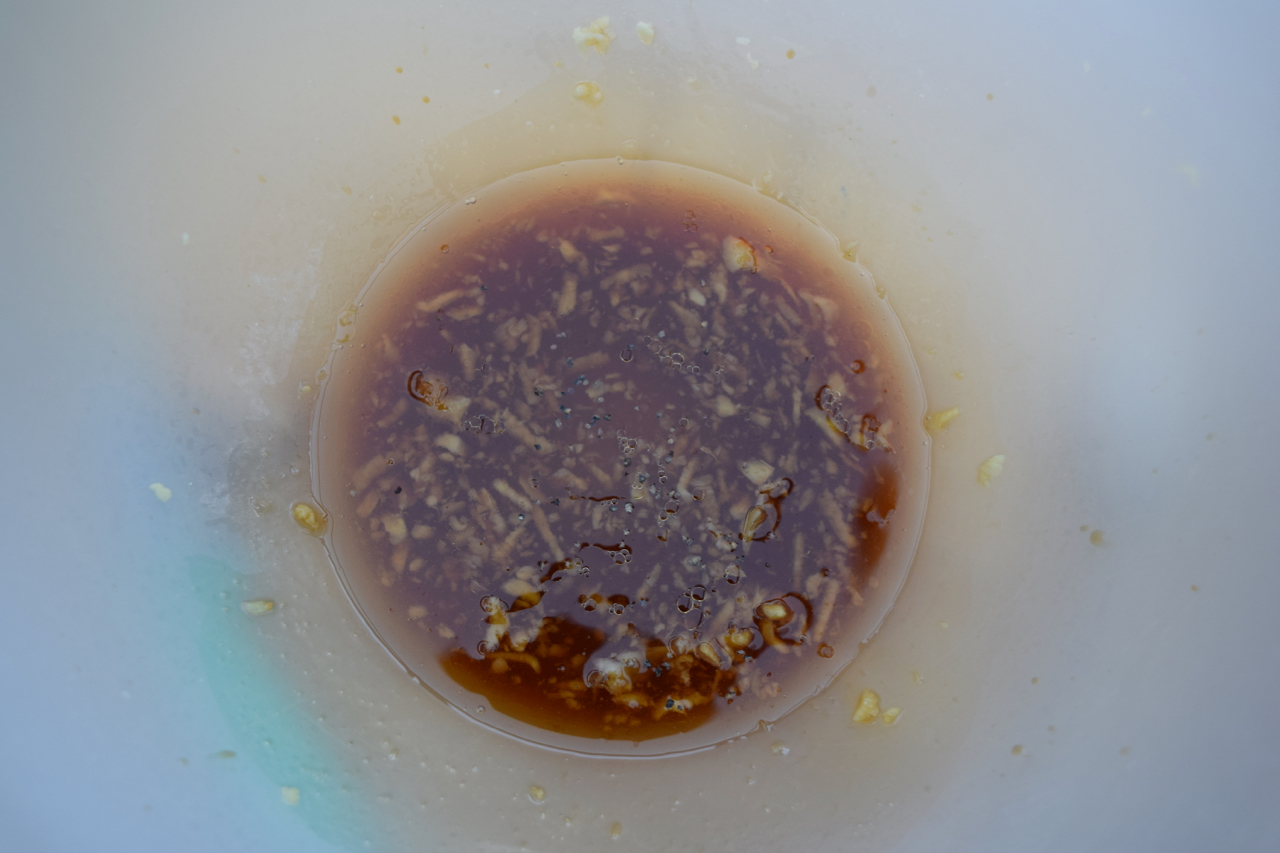 Give this a little whisk then get on with your chosen vegetables. Cut your broccoli into florets then shred your cabbage and pak choi. Add these into a large saucepan.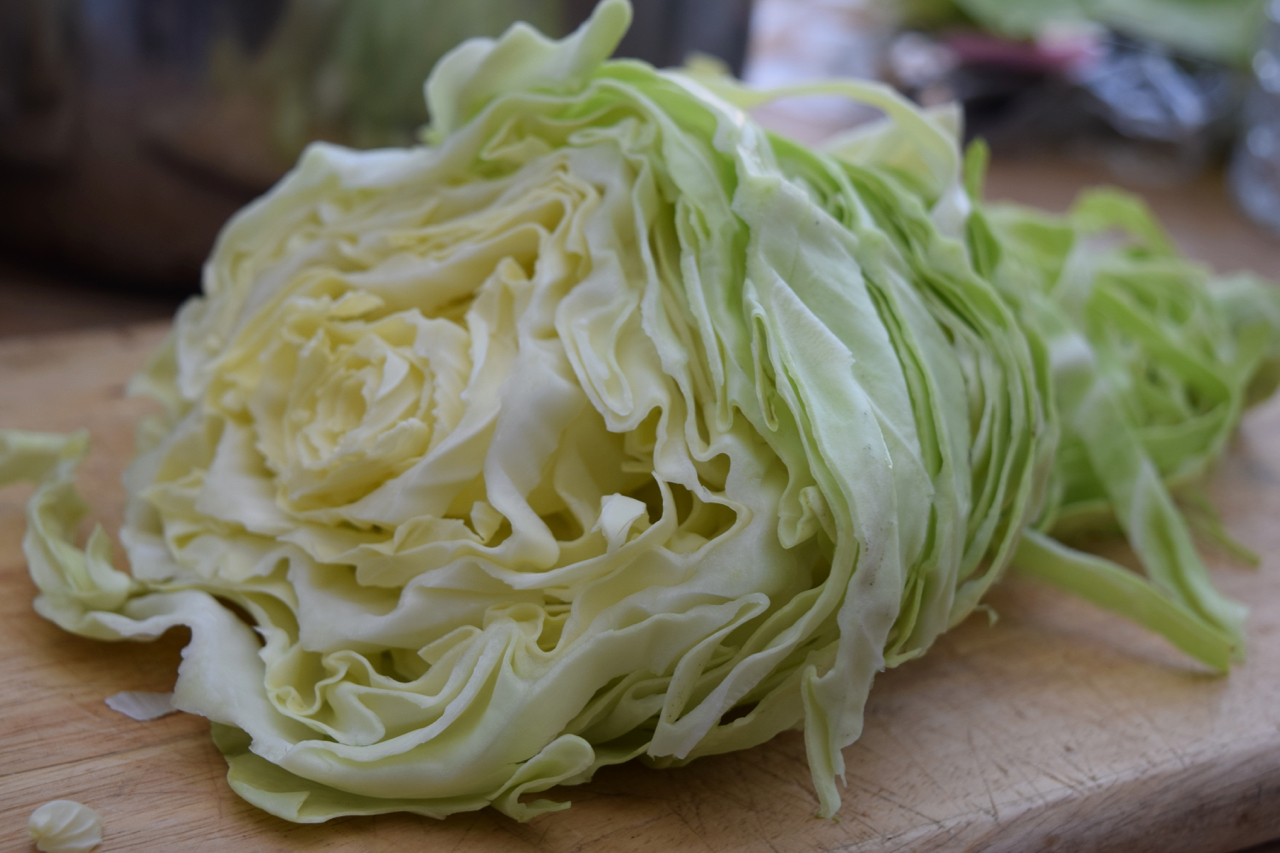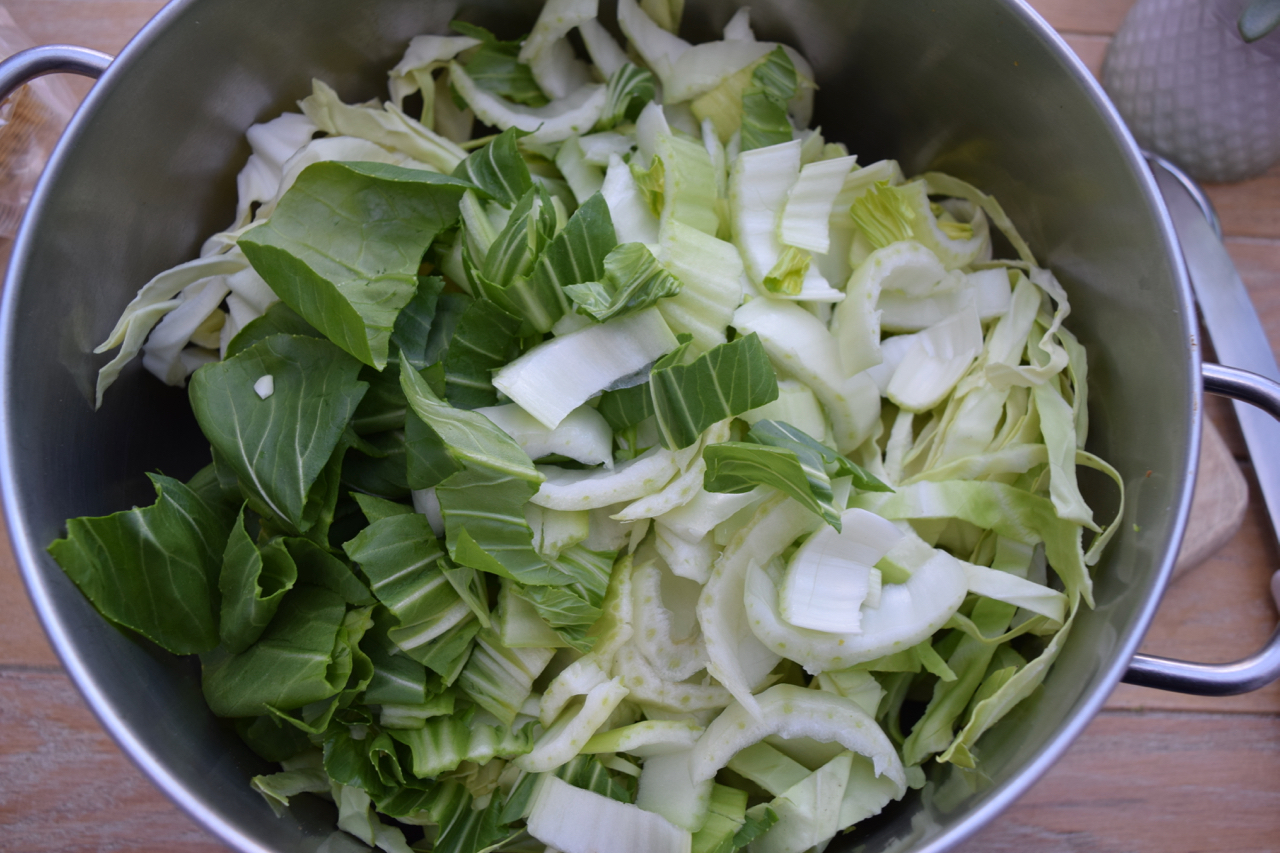 Drop in your noodle nests then cover the whole lot in boiling water and bring up to the simmer. Cook for 3 minutes then strain.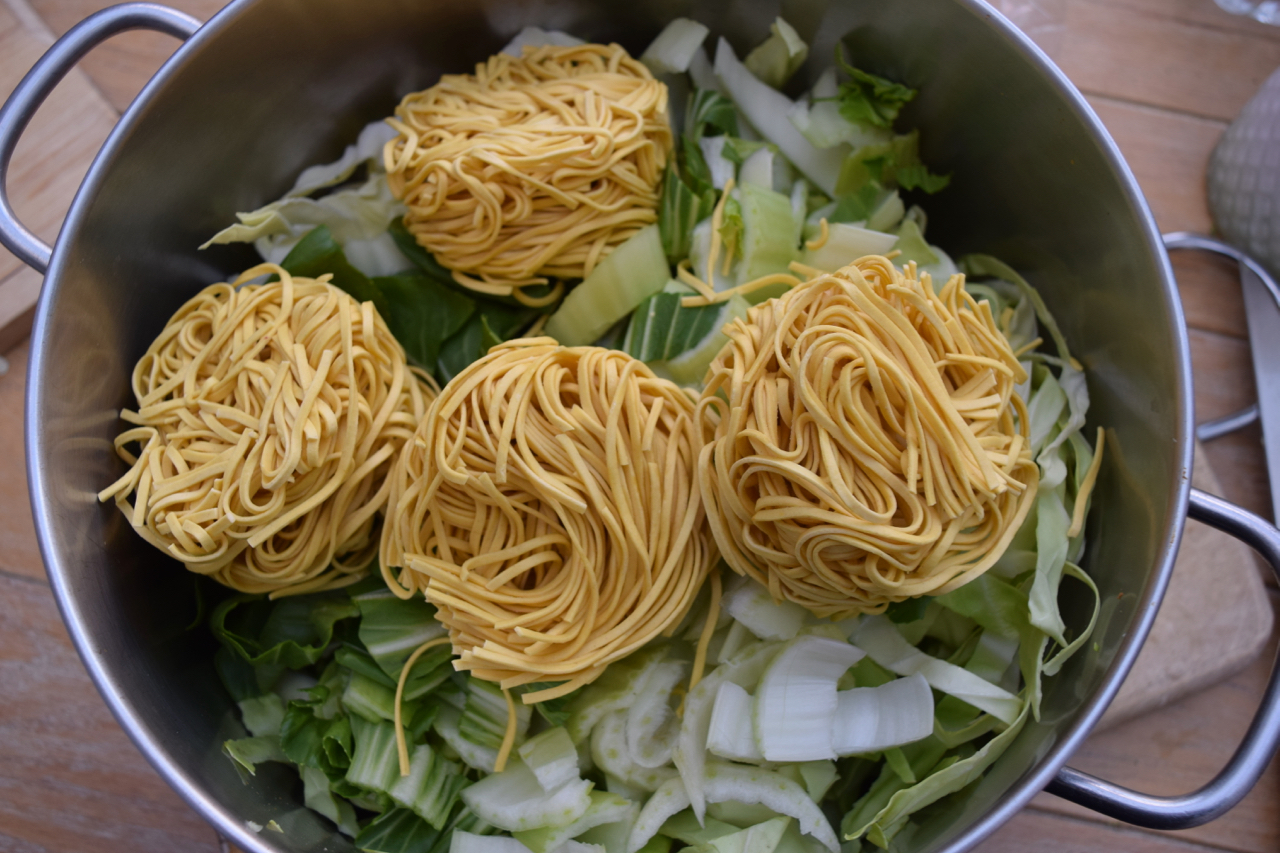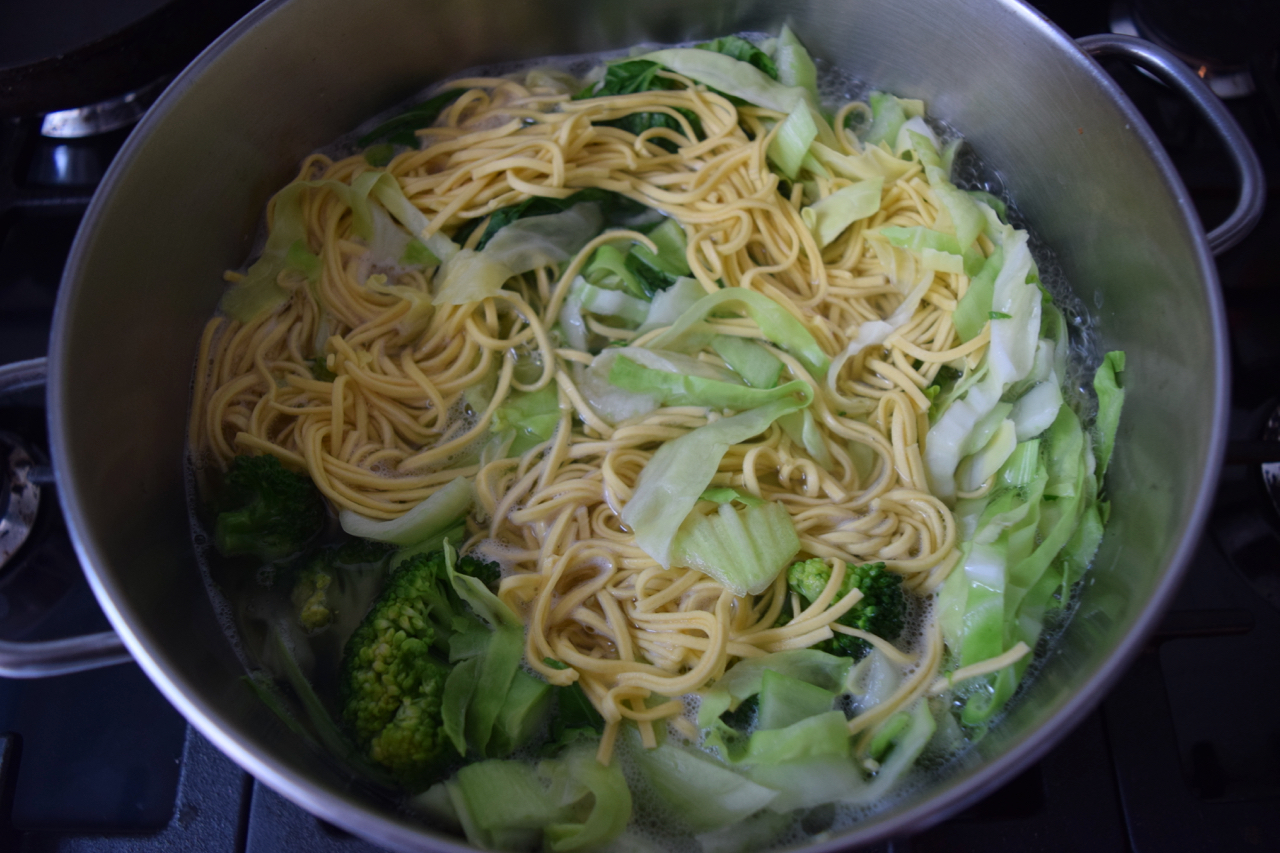 Once your noods have drained, tip them into your large bowl of dressing.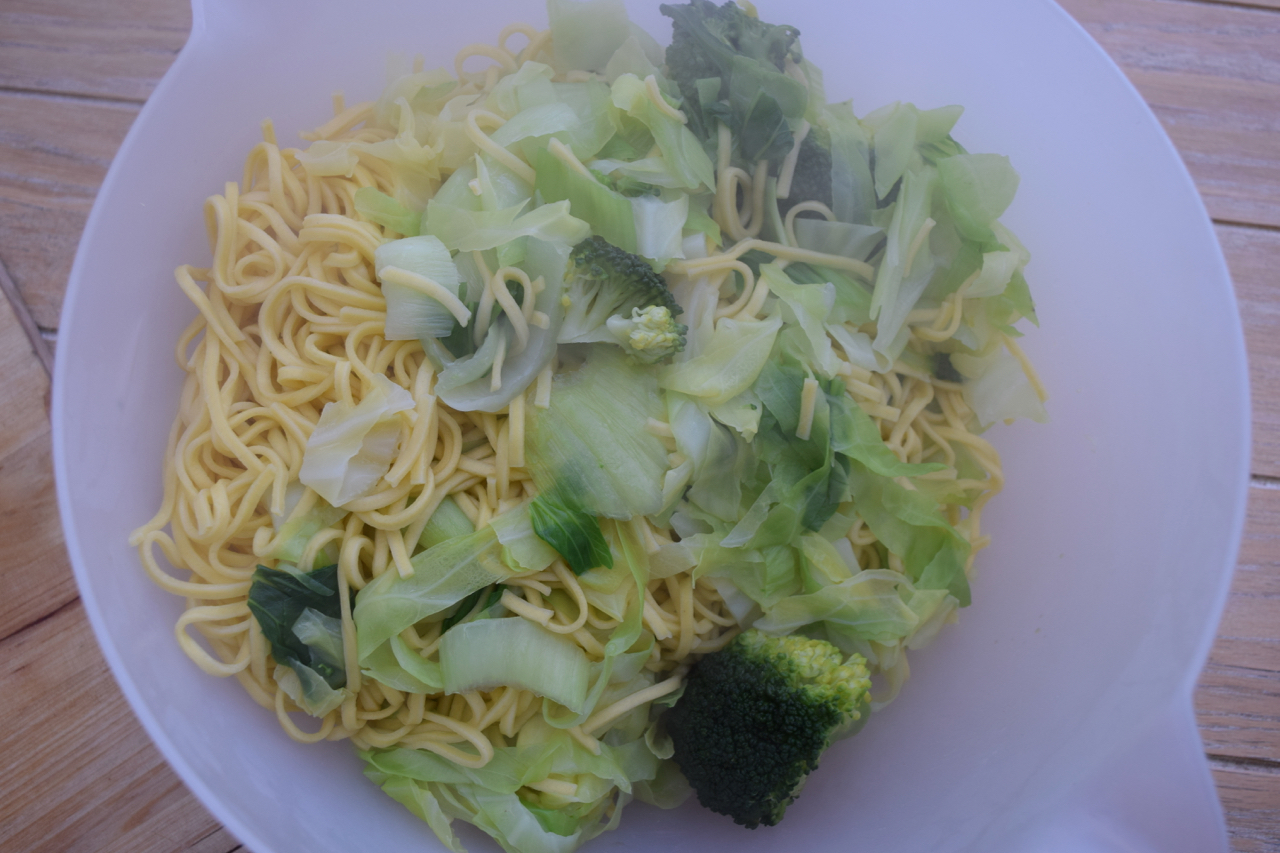 Give them an almighty toss so the dressing coats the noodles and vegetables completely.
Now all that's left to do is to fry your eggs. Heat up some vegetable oil in a frying pan and cook your egg until the white is crispy and the yolk's still gooey. Or cook to your own liking.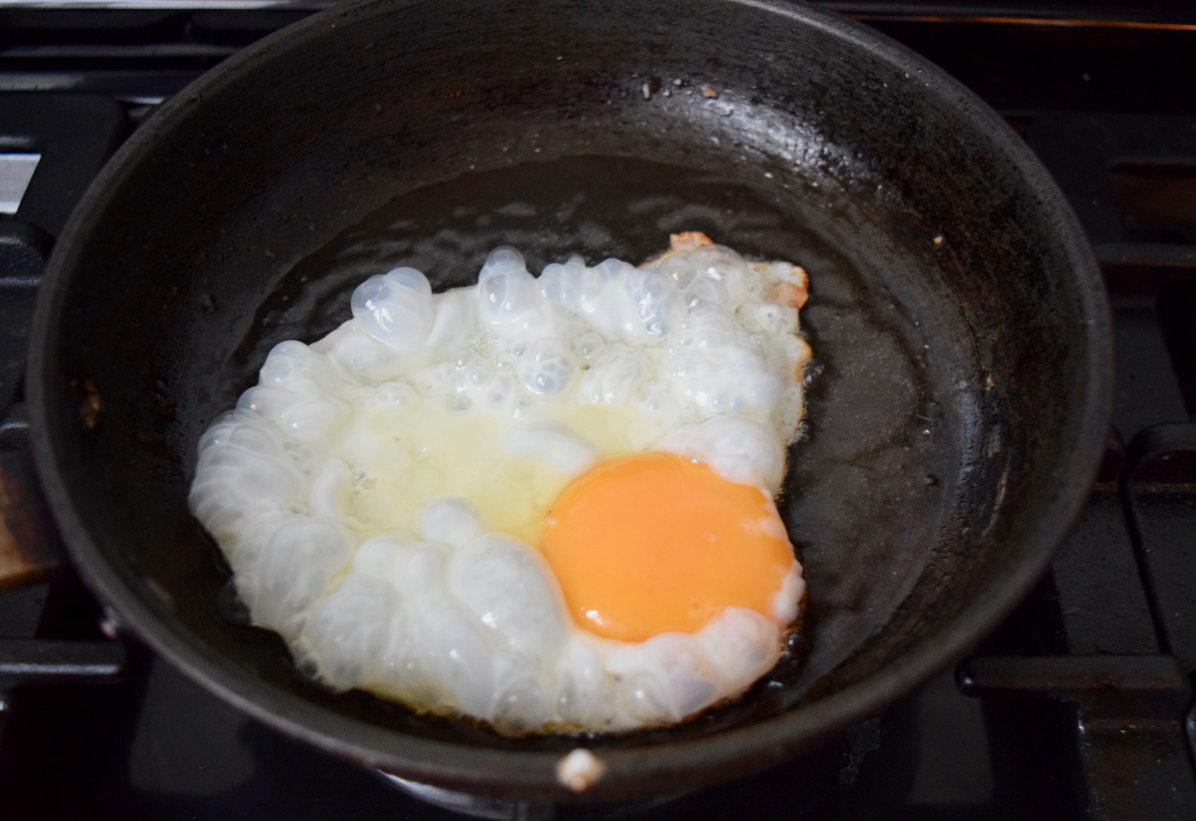 Fork a large portion of these delicious noodles onto a plate and top with your crispy egg. Drizzle with extra soy then douse in Sriracha or sweet chilli sauce for added oomph. Total hangover healing heaven.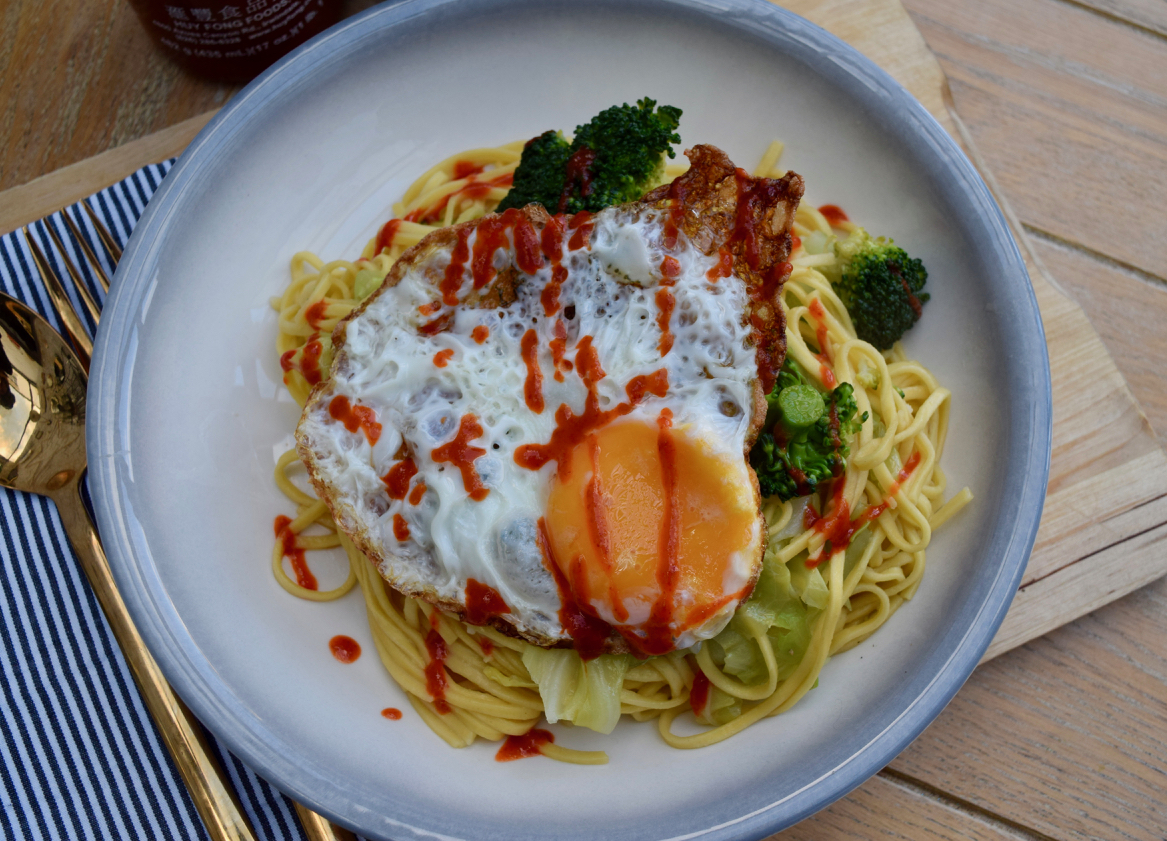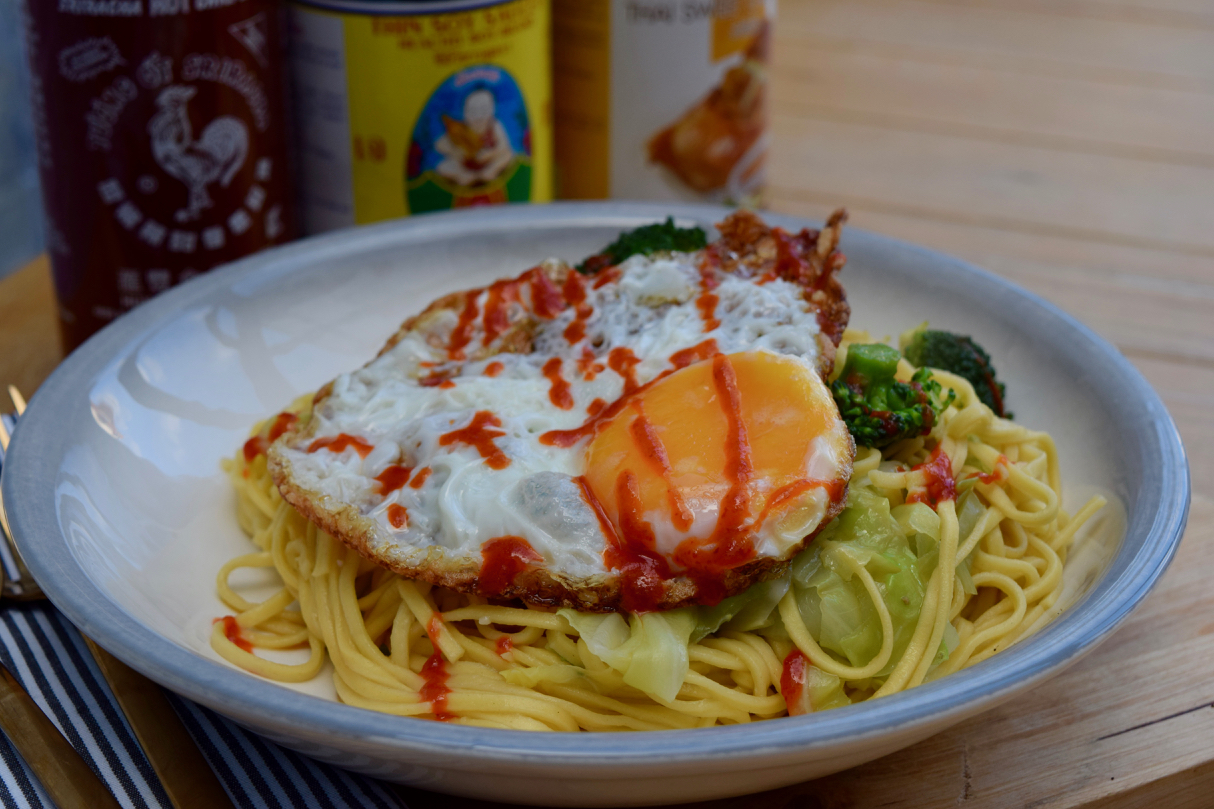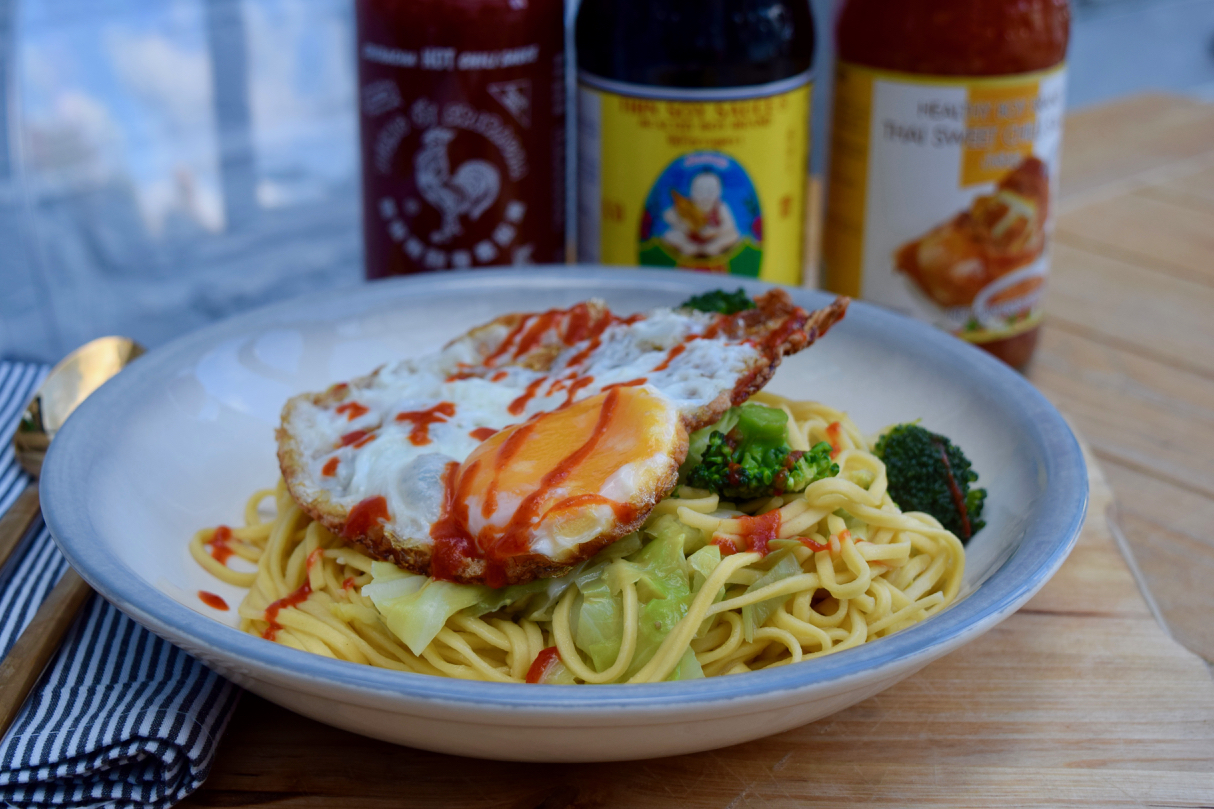 These are not just for those times when you may or may not have over indulged. These noodles are packed with vegetables, ginger, soy and the mouth watering fried egg or two. They are just perfect any time of day or night, and with a beer, if you can face one.
Happy Chinese New Year to those celebrating this week.
Lucy x
Simple Hangover Noodles Recipe
Serves a hungry 4
You will only need a bowl and a pan
5 cm piece of ginger, peeled and grate
1 clove of garlic, crushed
2 tablespoons soy sauce
3 tablespoons rice wine vinegar
3 tablespoons sesame oil
Black pepper, to taste
400g spring or Chinese cabbage
350g broccoli
200g pak choi
250g egg noodles
1 or 2 eggs per person, fried in vegetable oil
Sriracha, sweet chilli sauce and extra soy sauce to serve
Start by making the noodle dressing. In a large bowl, measure in the grated ginger and crushed garlic. Add the soy sauce, rice wine vinegar, sesame oil and a pinch or grinding of black pepper. Mix well then pop to one side.
Shred your cabbage, removing any woody bits, cut the broccoli into florets and chop the pak choi. Add this to a large saucepan with the noodle nests. Pour over boiling water and put on the hob. Bring to the boil then simmer for 3 minutes.
Drain in a colander then add these to the bowl of dressing and combine really well, ensuring all the noodles and vegetables are coated. Serve the noodles in a bowl with a splash more soy sauce.
Take a small frying pan and heat a slug of vegetable oil over a high heat. Add one or two eggs per person and fry so the yolk is still runny but the white is crispy, or to your liking. Top your noodles with the egg and add Sriracha, sweet chilli sauce or whatever you prefer.