Clementine Gin Recipe
New Year is not the time to consider your 2018 detox programme. Leave it until next week and treat yourself to one more tiny drink before you say hello to the new year and the new you. Or is that just me? Part of me loves a fresh start with healthy eating and 5 minutes off the booze, but part of me dreads it. I have been hitting the Quality Streets and Prosecco big stylie so some sort of detox wouldn't be a bad idea, but I don't relish the thought of salads and fizzy water for the month of January. Let's not dwell on that sort of misery now, let's prepare some wonderful Clementine Gin.
Aldi, in my generous pre Christmas care package, sent me some of their award winning Oliver Cromwell Gin and their beyond drinkable Prosecco Superiore. So when I found this recipe for Clementine Gin and the Clementine Fizz courtesy of Map and Menu with thanks, I knew this was a great platform for these two delicious drinks. I love an infused booze recipe, as you will know if you call yourself any sort of follower, but I do lose a little interest if they take longer than a week to make. This Clementine Gin is ready in just 24 hours, ready for you to mix with Prosecco for the most seasonal little tipple you will have enjoyed all year. The London Dry Gin, as if it wasn't delicious enough already, is fragrant, tart and oh so drinkable. When mixed with Aldi's smooth, flowery Prosecco, you have a refreshing, original drink.
I can think of no better way to welcome in 2018, or in fact any year, or any other bloody reason. Especially as it may or not be a long dry January.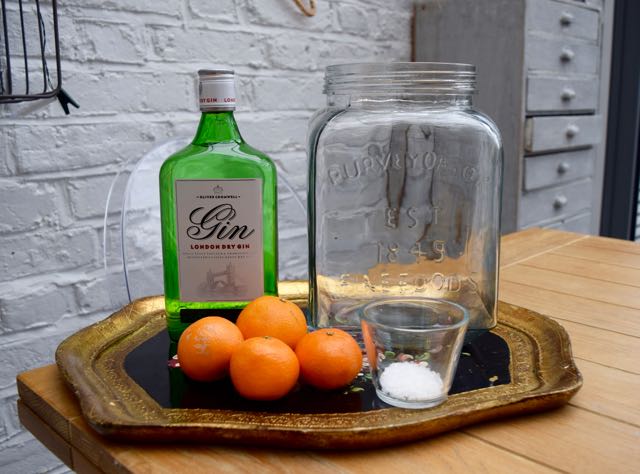 With all the kerfuffle of Christmas I have lost my usual spirit infusing jar and had to call in the big guns. A bloody great big biscuit jar did the job perfectly, however. Along with the contents of my uneaten Christmas fruit bowl. None of us have been eating our five a day while there have been wall to wall chocs in the house.
Make a start by taking a large jar then slicing your clementines.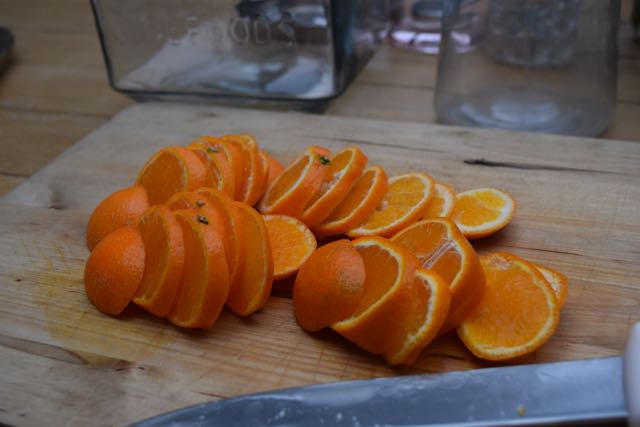 Add these to your large jar, with a pinch of sea salt, then pour in the whole bottle of your London Dry Gin. It seems decadent but this will be such a super addition to your drinks cabinet.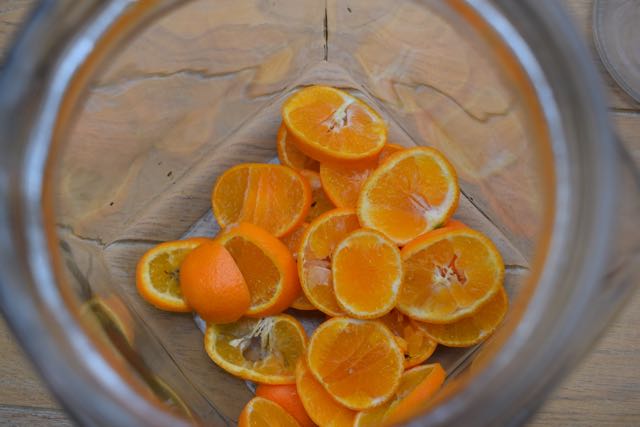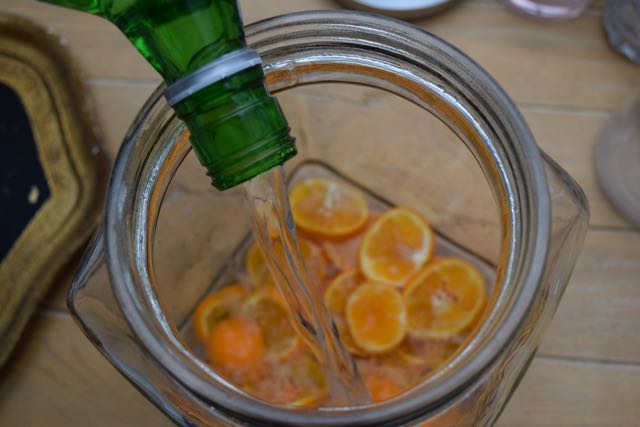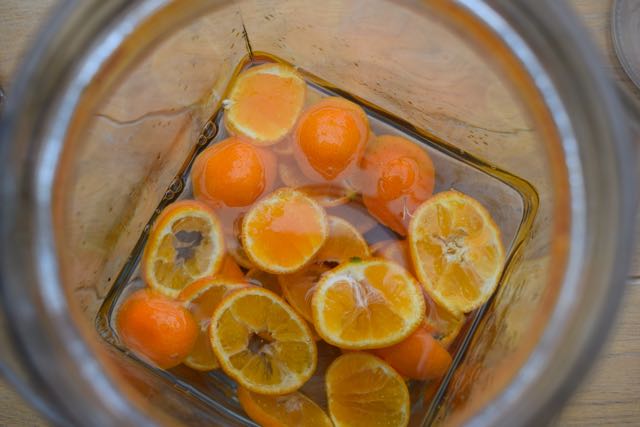 Put the lid on, give the whole lot a good shake then leave for just 24 hours to infuse and to become even more delicious than it was before.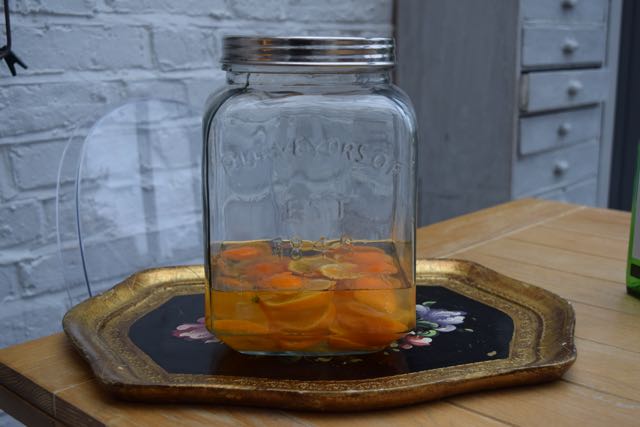 This will last up to 6 months, but good luck with that. Mine certainly will not last that long.  When the 24 hours is up, preferably using a wide necked bottle, push the clementine slices into the bottle then pour on the infused gin.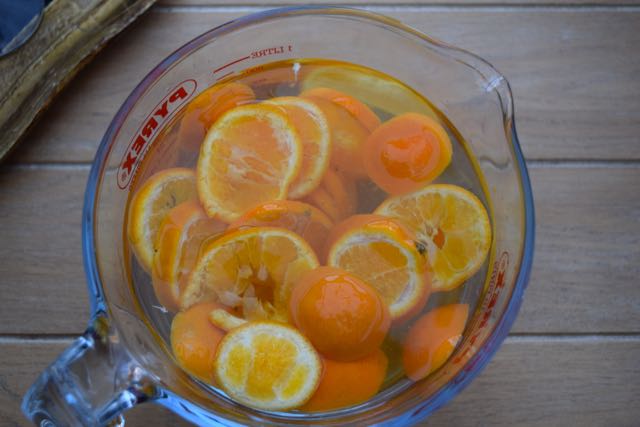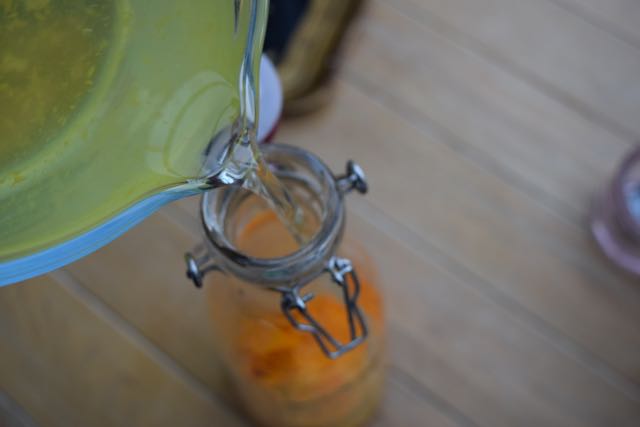 When are you are ready to utilise your Clementine Gin, why not try this Clementine Fizz recipe.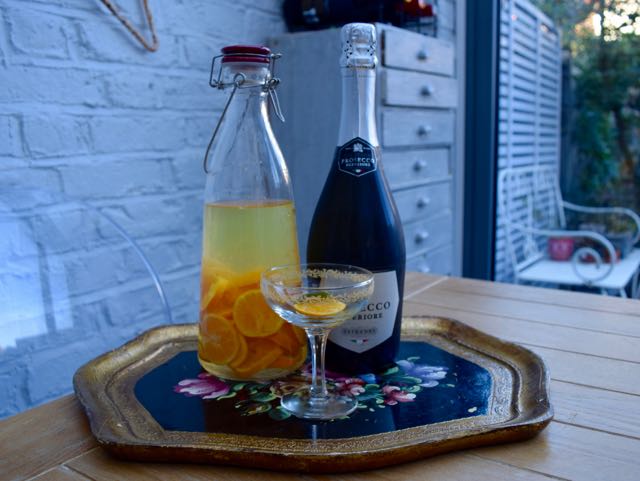 Take a lovely fizz saucer or flute and add one of the gin soaked slices from your bottle and a fresh sage leaf if you have it. Next, pour in the 25ml of your Clementine Gin.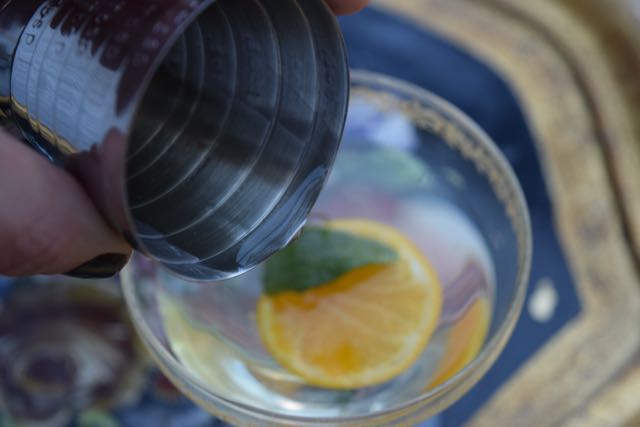 Now all that's left to do is top up with your Prosecco Superiore.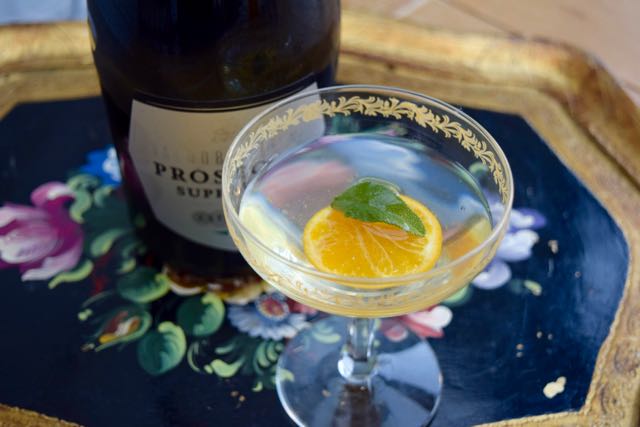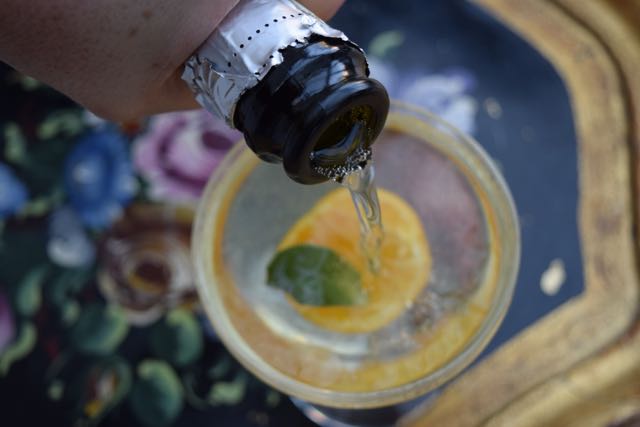 And that's all there is to it. Cheers.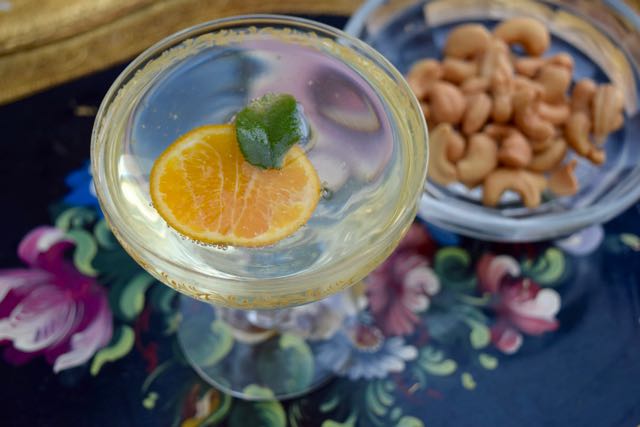 We will be eating the stash of Christmas nuts for months, can I just say.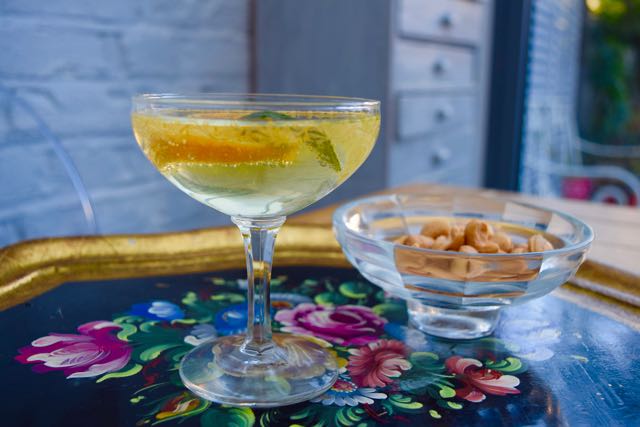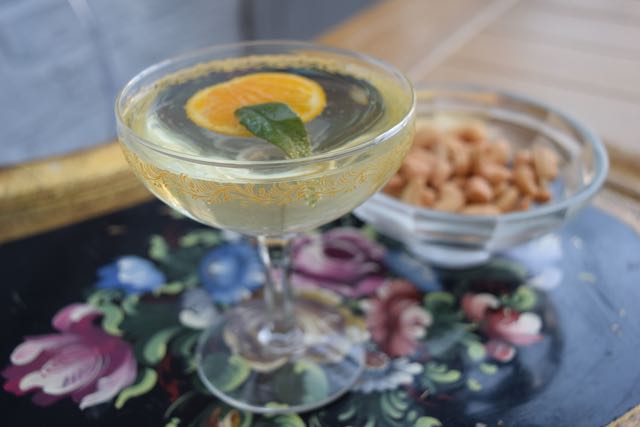 This is fresh, celebratory and exciting. Any new gin recipes which come my way are always a blessing and this one is a citrus based dream.
This Clementine Gin can be ready for your new years toasting if you get it started this Cocktail Friday. Happy New Year to you all and I am already looking forward to spending good times with you in 2018.
Lucy x
Aldi kindly sent me the Gin and Prosecco for this post, however, all opinions and ramblings are, as always, my own.
Clementine Gin Recipe
Makes 700ml
You will need a large jar
4 clementines, sliced
700ml Oliver Cromwell London Dry Gin
A pinch of sea salt
Clementine Fizz
25ml Clementine Gin
Prosecco Superiore to top up
A sage leaf to garnish with a slice of clementine from your gin
Take a large jar and add your sliced clementines. Pour in the whole bottle of gin and add a pinch of sea salt. Swill the jar around then leave to steep for 24 hours. This will keep for up to six months.
To serve, take a slice of clementine from your gin and add to a glass. Pour in the shot of Clementine Gin then top up with Prosecco. Add a fresh sage leaf to garnish then sip and fall in love.
SaveSave
SaveSave
SaveSave