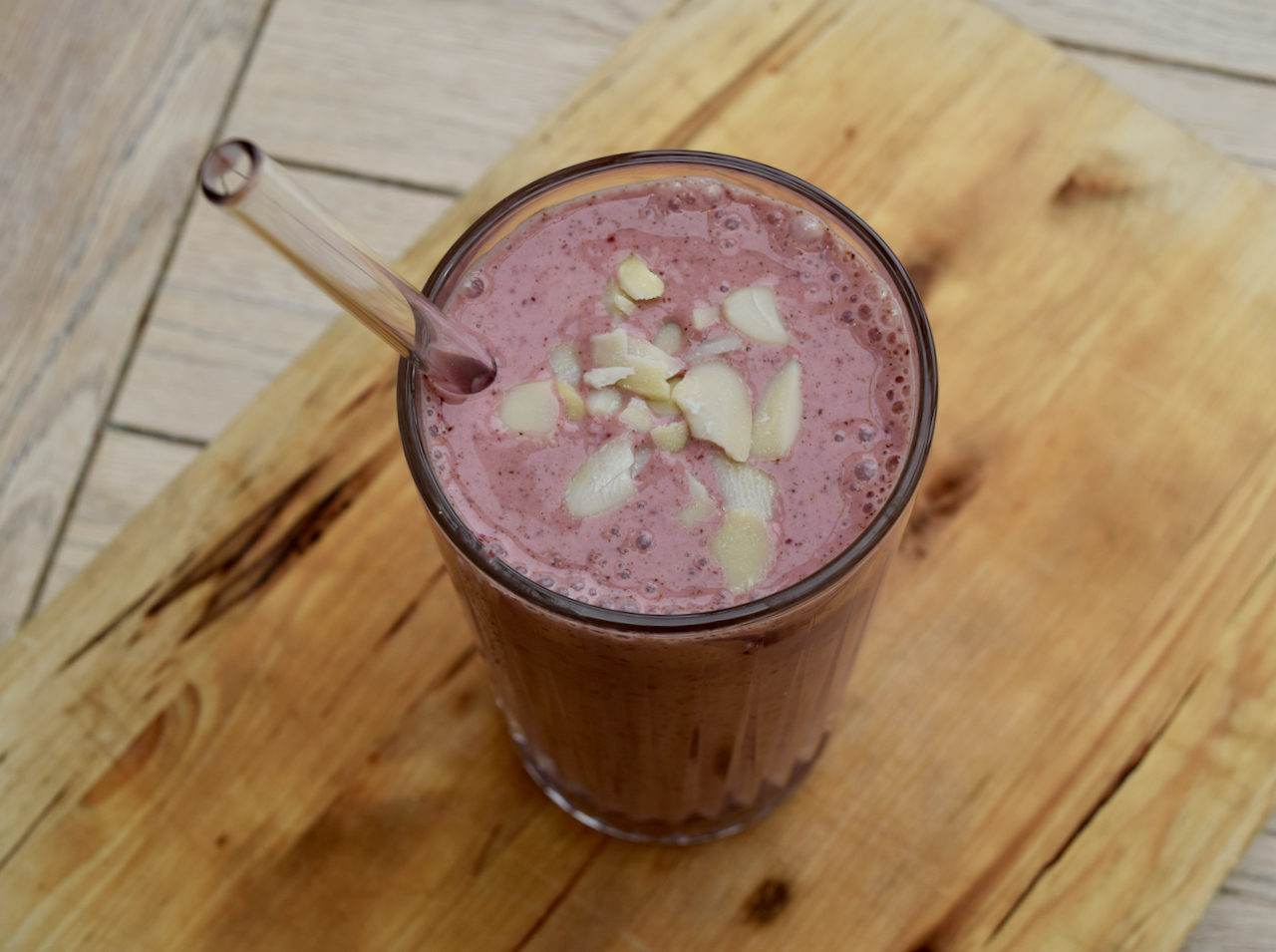 Cherry Bakewell Smoothie recipe
Wow last week was bloody roasting in London. The inner Goth in me never knows what to wear in this weather, so it's always a double edged sword; jeans and a polo neck were just out of the question. The sunshine does, however, make me want to eat more healthily so just in time for more warmth this week here's my Cherry Bakewell Smoothie.
Not being a huge breakfast fan, if I am going to eat it, I want it to taste amazing. And this smoothie really is amazing; a simple mix of cherries, almond butter, oats for ballast and the milk of your choice. Maple syrup or honey add sweetness and vanilla and almond extracts add an almost caky flavour. My cherries were frozen, but as they're in season, feel free to pit and use fresh ones. This is such a fresh tasting breakfast option, with the oats and almond butter giving it a filling nature. The whole business tastes like a Bakewell tart in a glass, minus the custard and double cream, and the tight waistband.
I guzzled this down while Clyde was hovering looking to share; some things are just not for sharing, and once he's read this, he can bloody well make his own.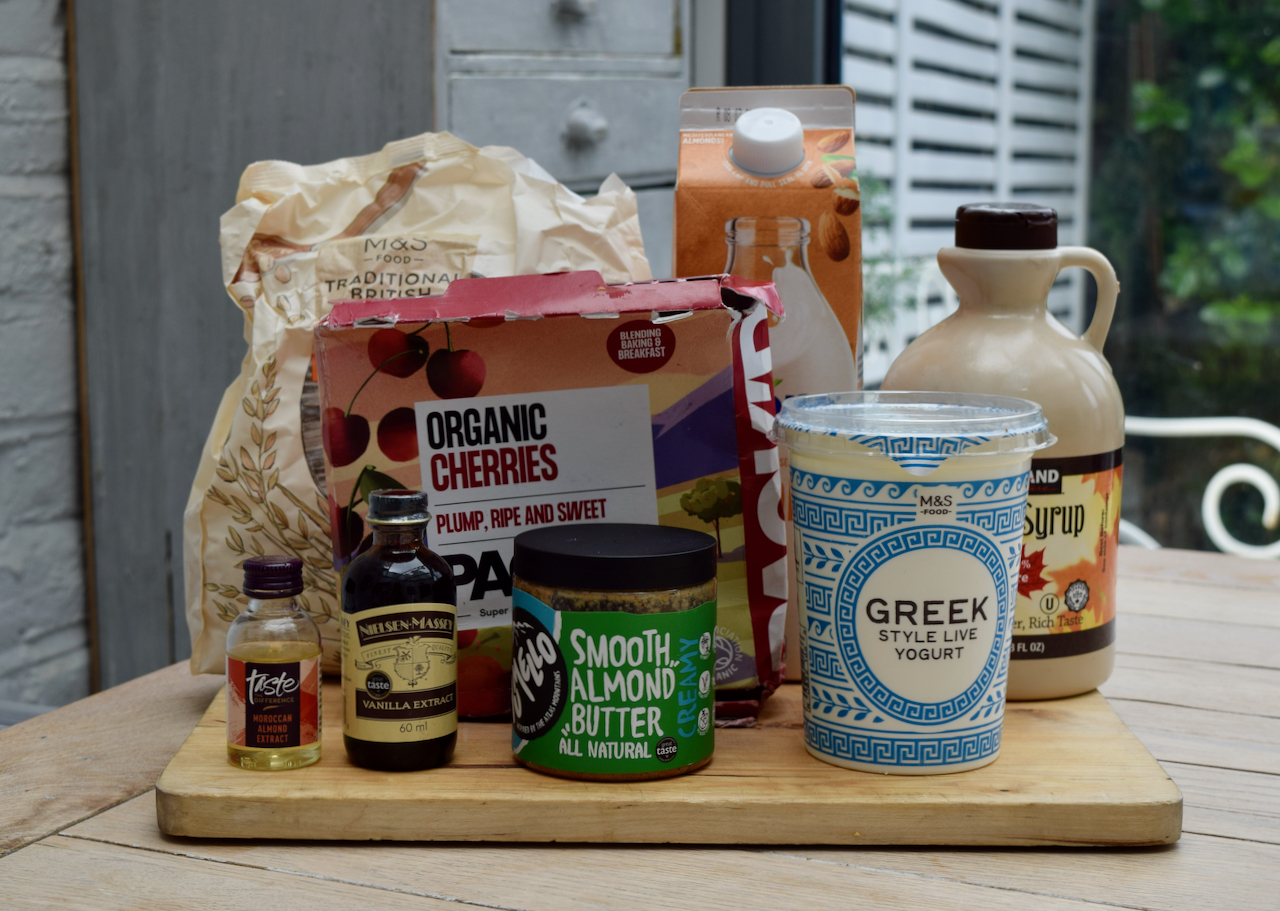 A smoothie is such a quick and tasty breakfast option; just sling it all in the blender and sip away. You could even put it in a flask and drink later, if like me, you don't love eating first thing. Maple syrup or honey works in this and use coconut yoghurt if you want to keep this vegan. I went for almond milk too, to keep the nutty theme.
Basically sling everything, including a handful of ice, into your blender and blitz, let's not pretend making a smoothie is complicated.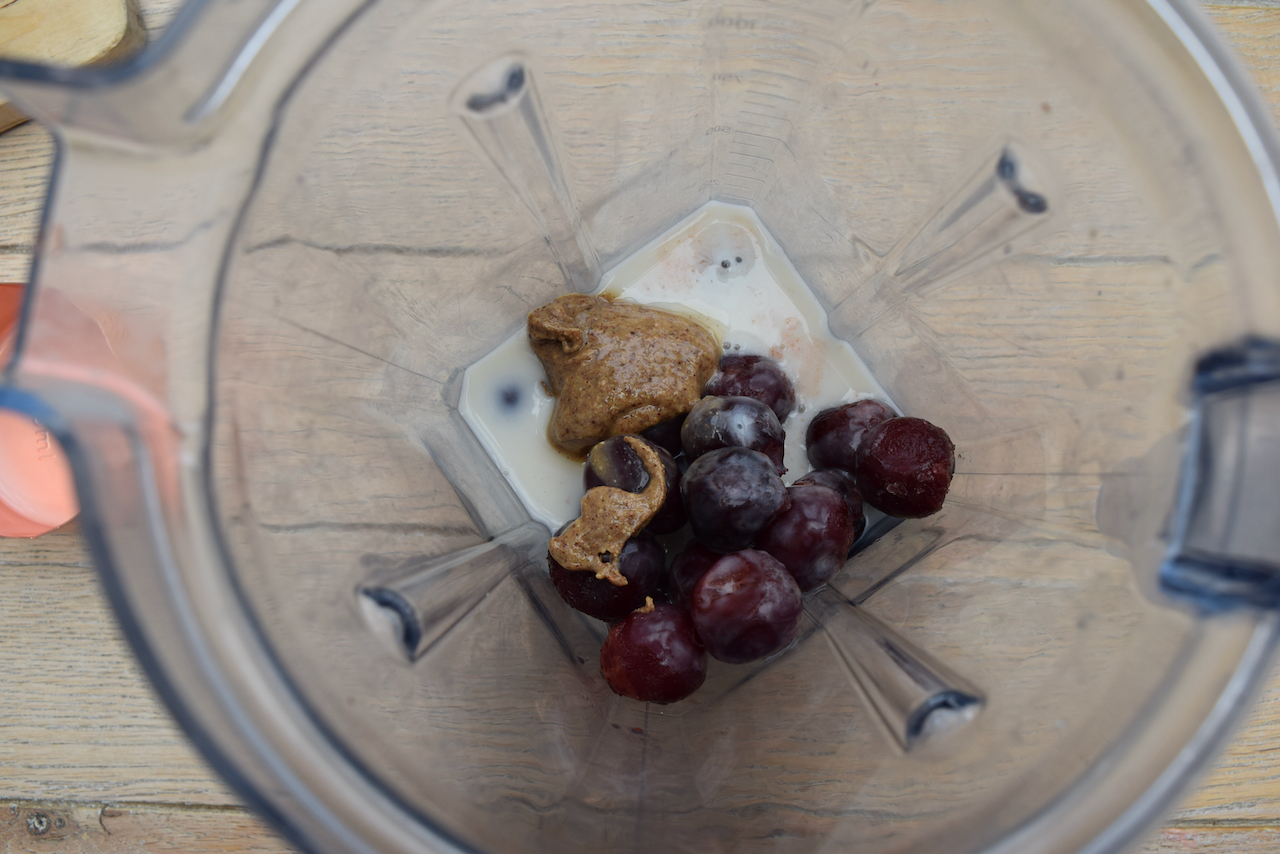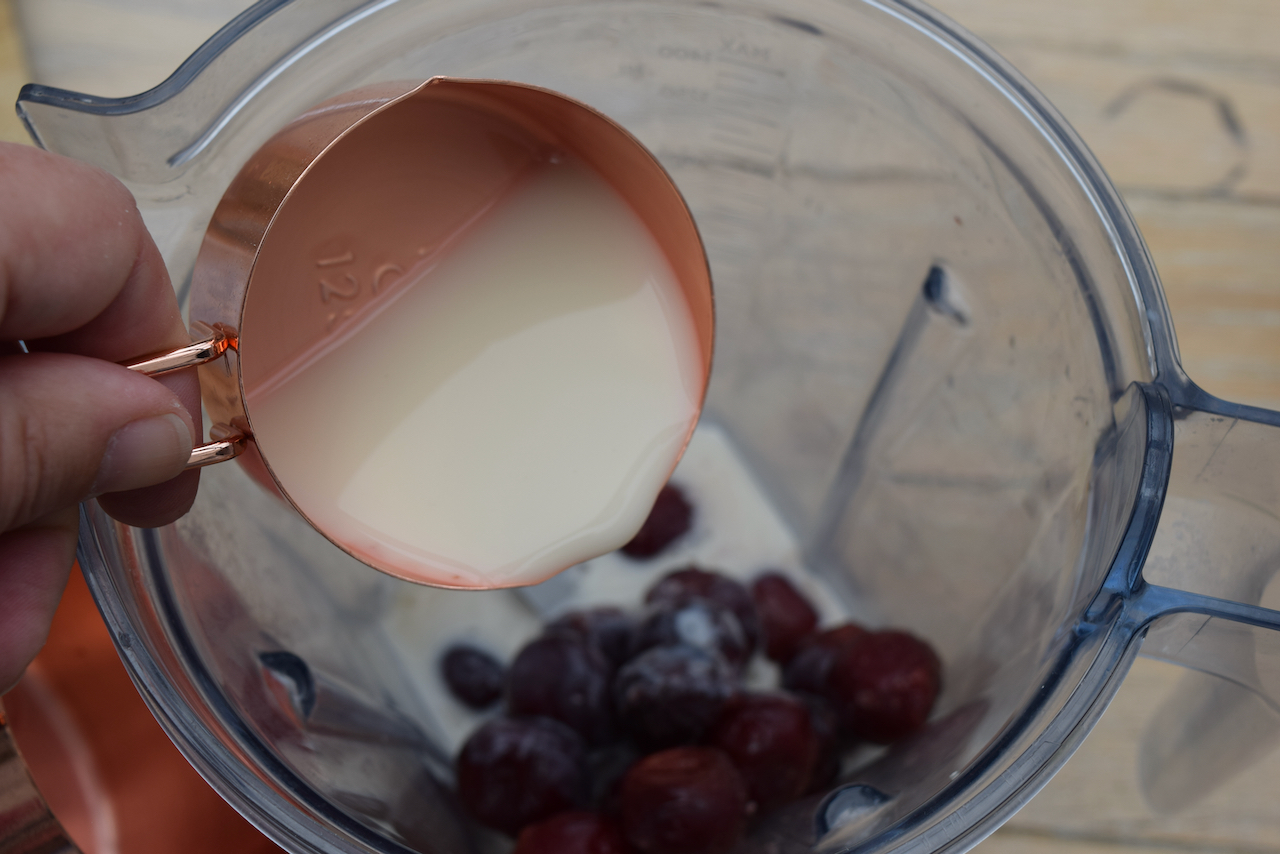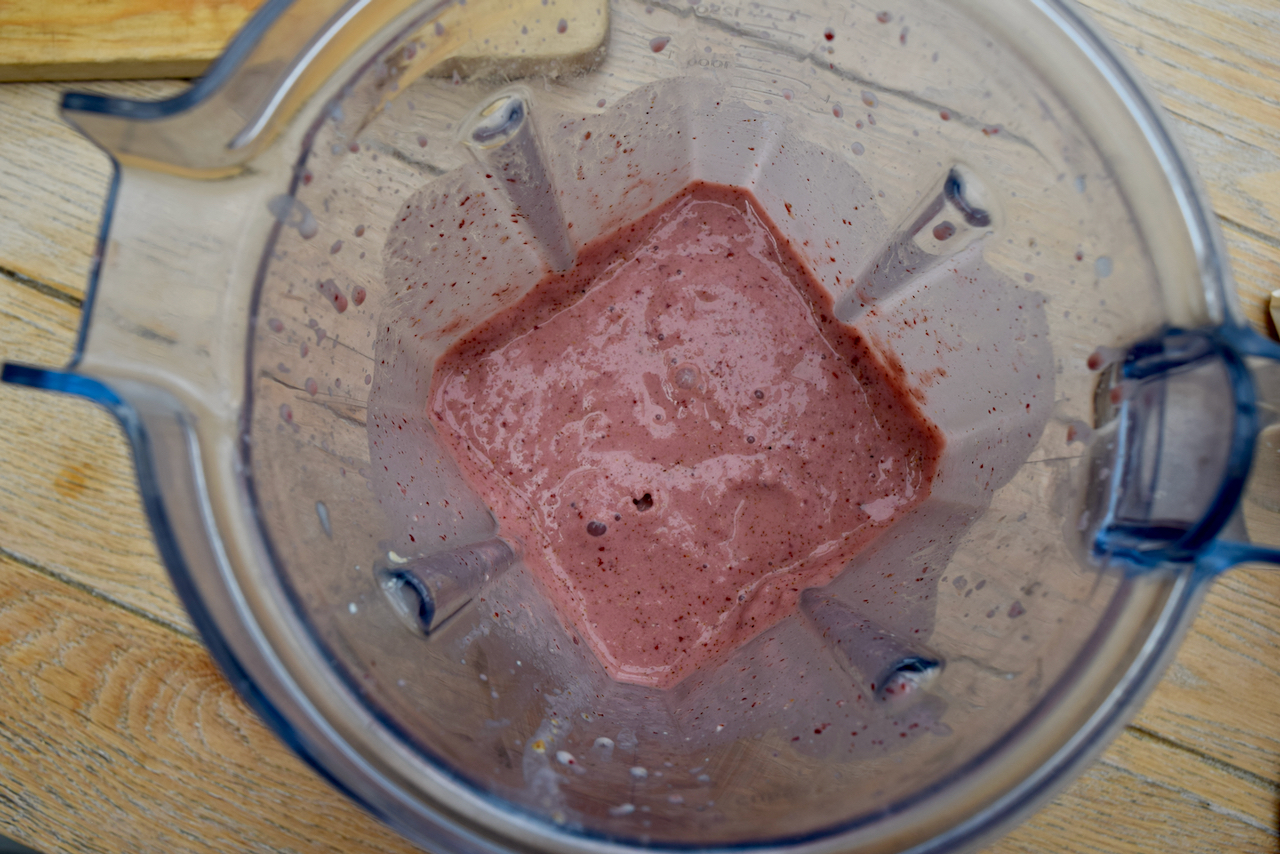 It's got a lovely drinkable thickness to it, but if yours is too thick, just add a drop or two more milk. Pour into a lovely great big glass and sprinkle with some flaked almonds, for full Mr Kipling vibes. Then sip, trying not to guzzle the whole lot down in one gulp.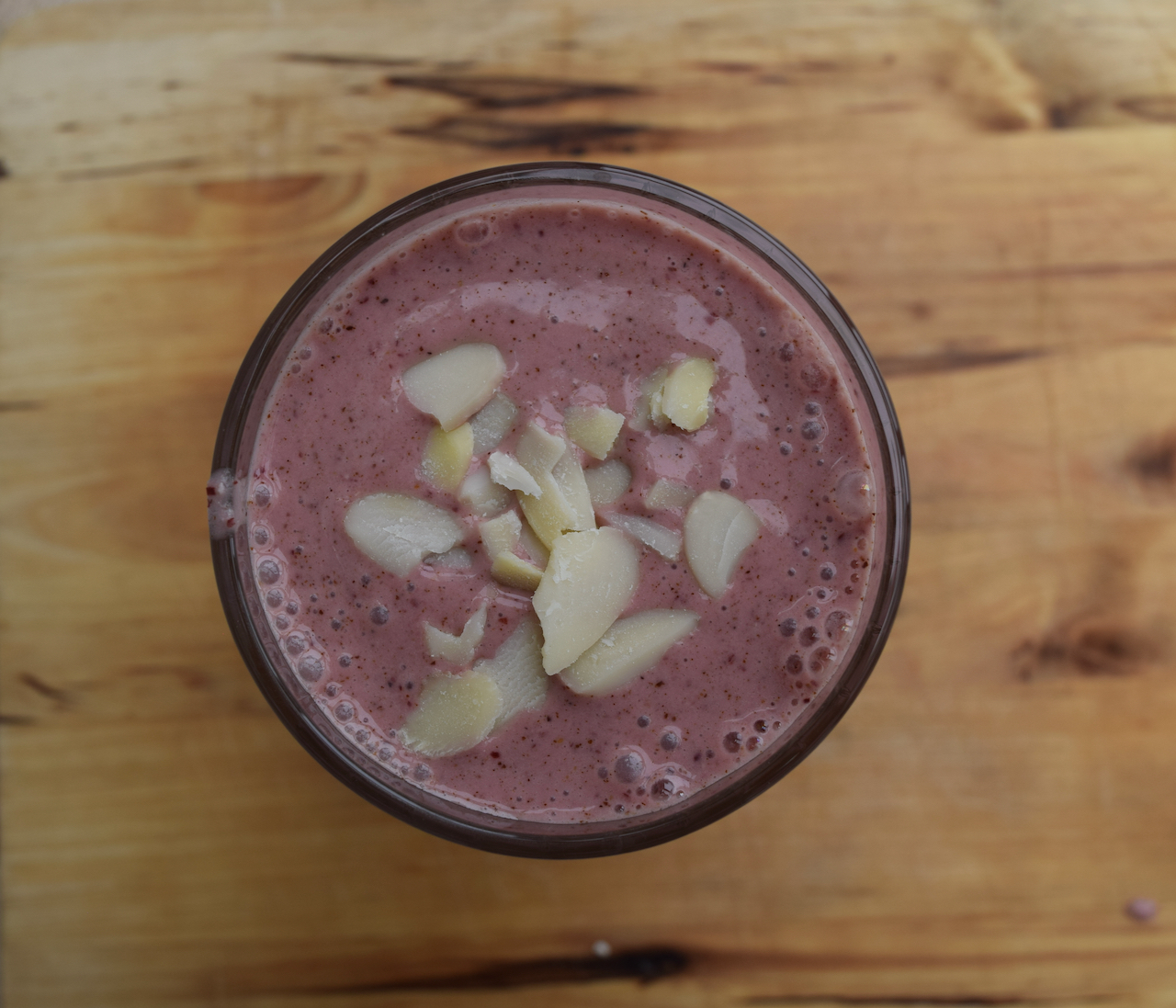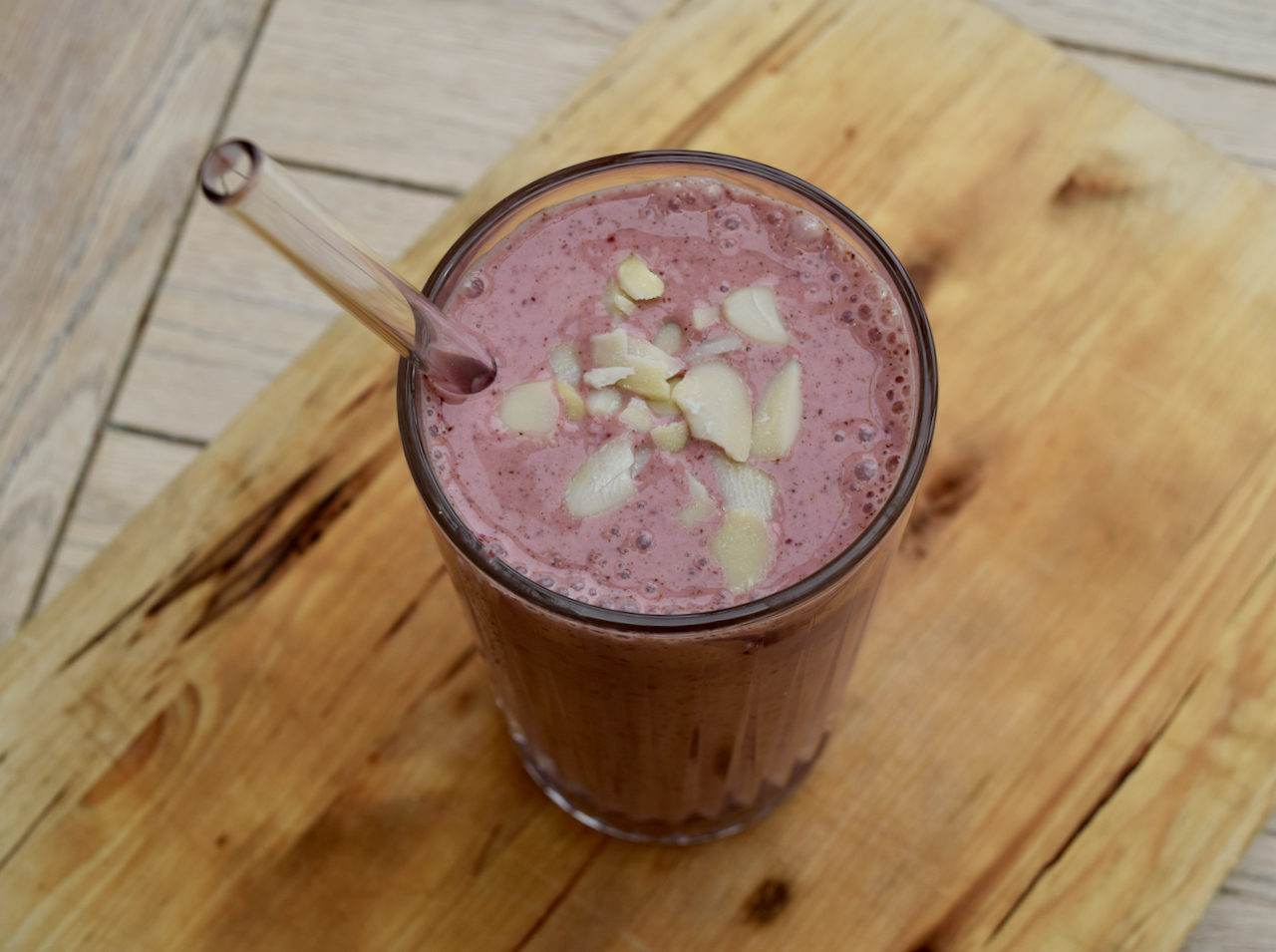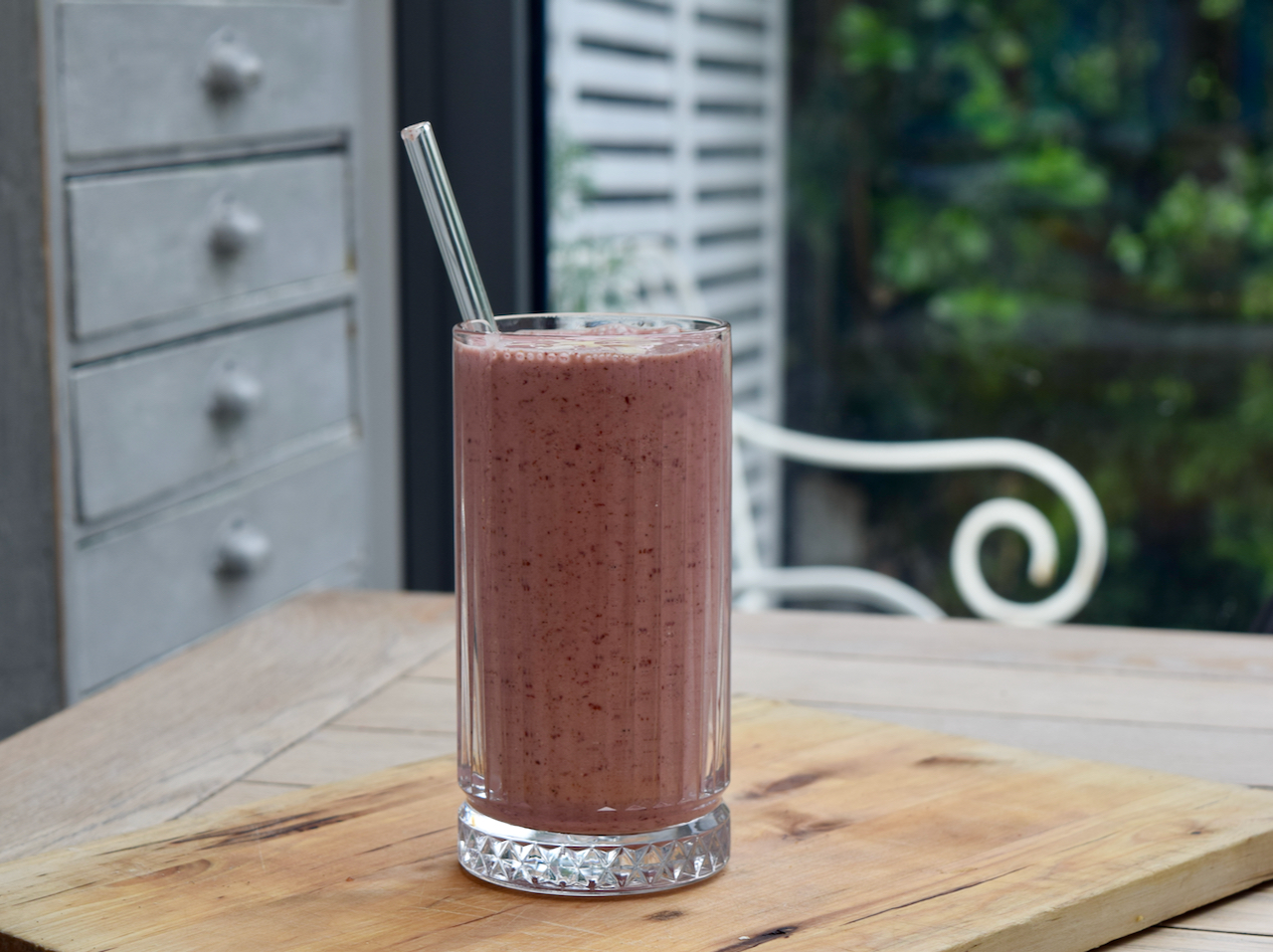 I can't recommend this Bakewell Smoothie enough, and that's coming from someone who can never be arsed to make/eat breakfast. What's more, it's a healthy option which doesn't taste healthy.
Lucy x
Cherry Bakewell Smoothie recipe
Makes 1, easily doubled for a second
You will just need a blender or Nutribullet for this recipe, and a glass and a straw
100g cherries, pitted, mine were frozen
150ml milk, almond works well here
2 tablespoon Greek yoghurt, or coconut yoghurt to keep this vegan
1 tablespoon almond butter
1 tablespoon porridge oats
1 tablespoon maple syrup or honey
1/2 teaspoon vanilla extract
1/2 teaspoon almond extract
A handful of ice
Flaked almonds, to garnish
Add the pitted cherries, milk, yoghurt, almond butter, oats, maple syrup, vanilla and almond extracts and ice to your blender or Nutribullet. Blitz until smooth.
Pour into a lovely big glass, sprinkle with flaked almonds and sip and feel healthy and refreshed.