10 Years Younger Face Mask Recipe
This week I decided, in honour of this Sunday's Mother's Day, to step away from the stove and into the realm of kitchen based beauty products. I am not really one for spending hours on my beauty regime, just a bloody good moisturiser and plenty of make up does the trick. I am not one for hour long facials at a salon, I get a terrible sense of abandonment and panic when the beautician turns the lights off and tells me to 'just relax'. So, when those caring people at Aldi sent me their Visage Facial Cleanser from their Mother's Day Special Buys range, I thought I had better step up my beauty game. So, after a trawl of Pinterest and several failed attempts at mask making which just ended up with lavender based porridge which wouldn't stick to my face, I fashioned this wonderful Ten Year's Younger Face Mask.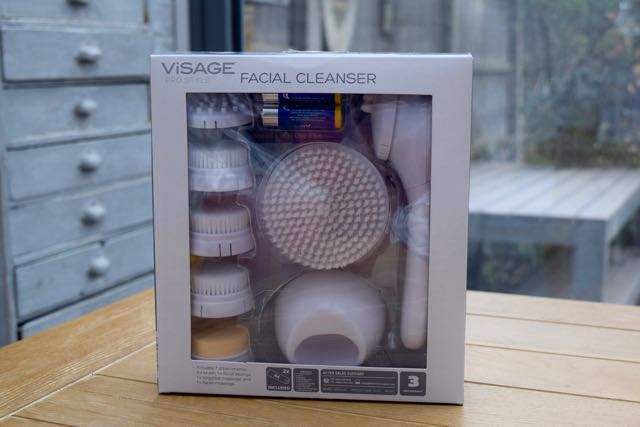 This treatment is more of a lotion than a mask, which has wonderful tightening qualities. Simply whisk together one egg white, coconut oil and lemon juice then slather it on your face in an even-ish layer. This then gives you/your Mother/pampering victim a great excuse to put your feet up for 10 minutes while it dries, then wash off with warm water and moisturise well. I can't vouch for the fact I look Ten Years Younger, but I have to say I was pleasantly surprised with the results. However, I did have the facial cleanser to give my skin a lovely good slough prior to applying the mask, so I think this helped to buff up my ageing complexion. My skin felt smooth, tightened and my tone looked improved.
This Mother's Day, why not whip up a batch of my Ten Years Younger Mask for your loved one and make her feel pampered. The Visage Facial Cleaner makes a fab gift too and without wanting to sound too much like an advert, is available from Aldi stores for only £12.99, so that's a bargain. A temporary face lift for less that £15.00 is even more of a deal.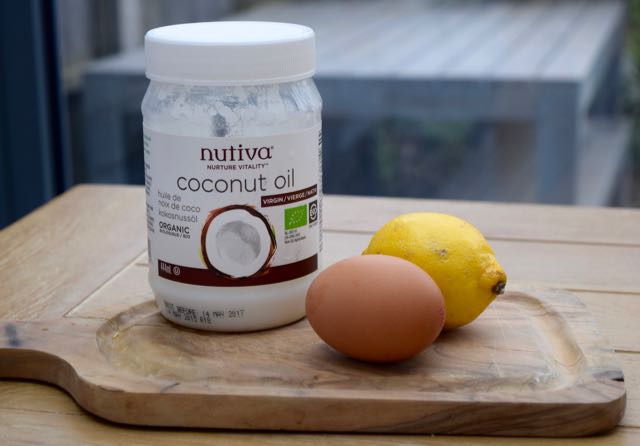 Here's the simple line up for this mask, so much cheaper than a jar of Creme de la Mer, I would imagine. As a mother myself, the thought of a homemade gift also fills me with joy and makes me feel loved; I miss the hilarious glittery cards the boys used to make me when they were small.
All you have to do for this mask/lotion is, when you are ready to use it, whisk together an egg white, and 1/2 a teaspoon each of coconut oil and lemon juice. Melt the coconut oil first as it will mix better when liquid.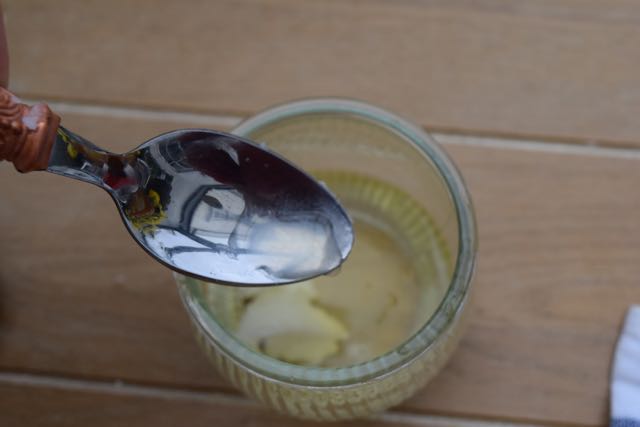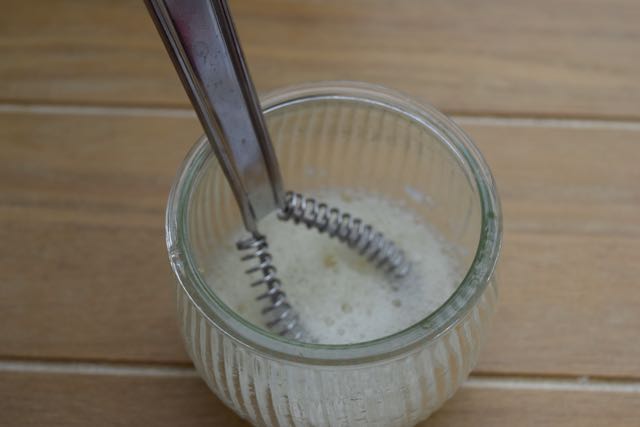 I didn't manage to whisk up more than a little head of froth, but don't worry, you can still get the lotion to stick, unlike my lavender/honey/oat failures. Give your face a good wash first then rub the mixture in using your fingers ensuring you cover all areas, avoiding your eyes of course.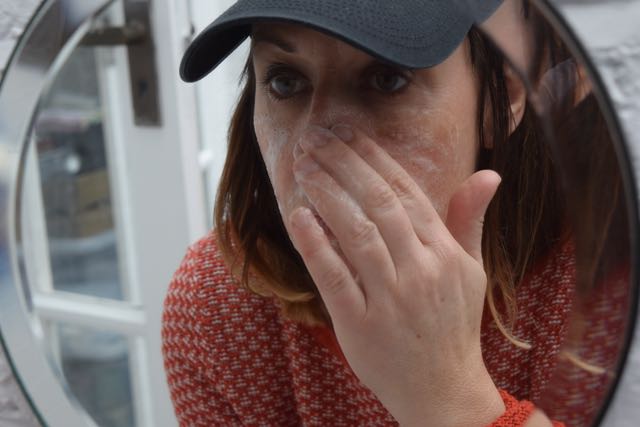 Ooh, look how much I love having my photo taken. Especially without make up on and wearing a cap as I had been to a boxercise class and had sweaty roots. What a catch I am, Clyde's a lucky, lucky man.
Leave the mask on for 10 to 15 minutes while it tightens and works it's magic.  It feels lovely and as though your wrinkles, if you have any, are disappearing behind your ears, face lift stylie. Once the time's up, rinse your face and pat on some moisturiser.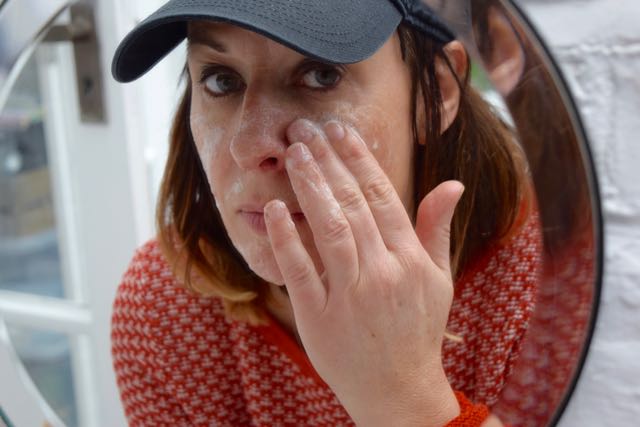 I can't vouch for the fact I looked Ten Years Younger, but my face did feel lovely, fresh and quite taut.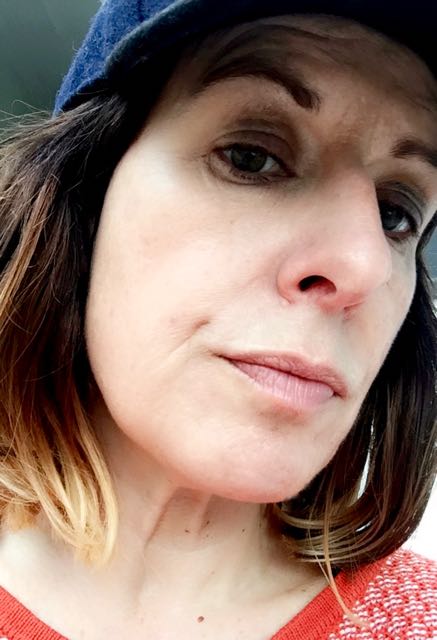 Yes, yes, there may be a tiny filter on this picture, but hey, I am only human and Lucy Loves is not the place for such explicit photos of me, close up, make-up free. No one needs to see that sort of unpleasantness.
Lucy x
Aldi kindly furnished me with the Visage Face Cleanser, however, all opinions and ramblings are, as always, my own.
10 Years Younger Face Mask Recipe
Makes enough for two faces 
1 egg white
1/2 teaspoon coconut oil, in liquid from
1/2 teaspoon fresh lemon juice
Whisk all the ingredients together until frothy. Wash your face thoroughly, using a electric face brush if you have one then cover your face in the face mask. This is quite liquid but slather it on, covering your face, but avoiding your eyes.
Leave on for 10 to 15 minutes or until you can feel your face tightening. Wash with warm water then moisturise thoroughly. Throw away any unused treatment, this won't keep. I would recommend this treatment once a week.