Chocolate Peppermint Creams Recipe
I hope you have got time to read my ramblings this week, in between wrapping, shopping, rolling out pastry and swigging down large glasses of Baileys. With that in mind, today I am posting my recipe for Chocolate Peppermint Creams. These are super quick, so minty and delicious, and can double up as a last minute gift for anyone you have forgotten or love enough to share these with.
A homemade Christmas or hostess gift is a wonderful treat at this time of year. But with everything else going on, anything too complicated won't get made. With these Chocolate Peppermint Creams, there's only a bit of stirring, rolling and dipping for huge reward. Nothing says Christmas like mint and chocolate, I think my Christmas Mint Martini says it all, and these little treats are no exception. You can serve these fresh little treats after dinner with coffee, or just randomly snaffle them whenever the mood takes you. It is Christmas after all and all rules about no chocolate before breakfast do not now apply again until 2nd January 2016. This recipe comes care of the lovely people at Lakeland, so thanks to them.
If you have a spare half an hour this week, I can't recommend more highly, popping a batch of these together, for a blast of festive minty deliciousness.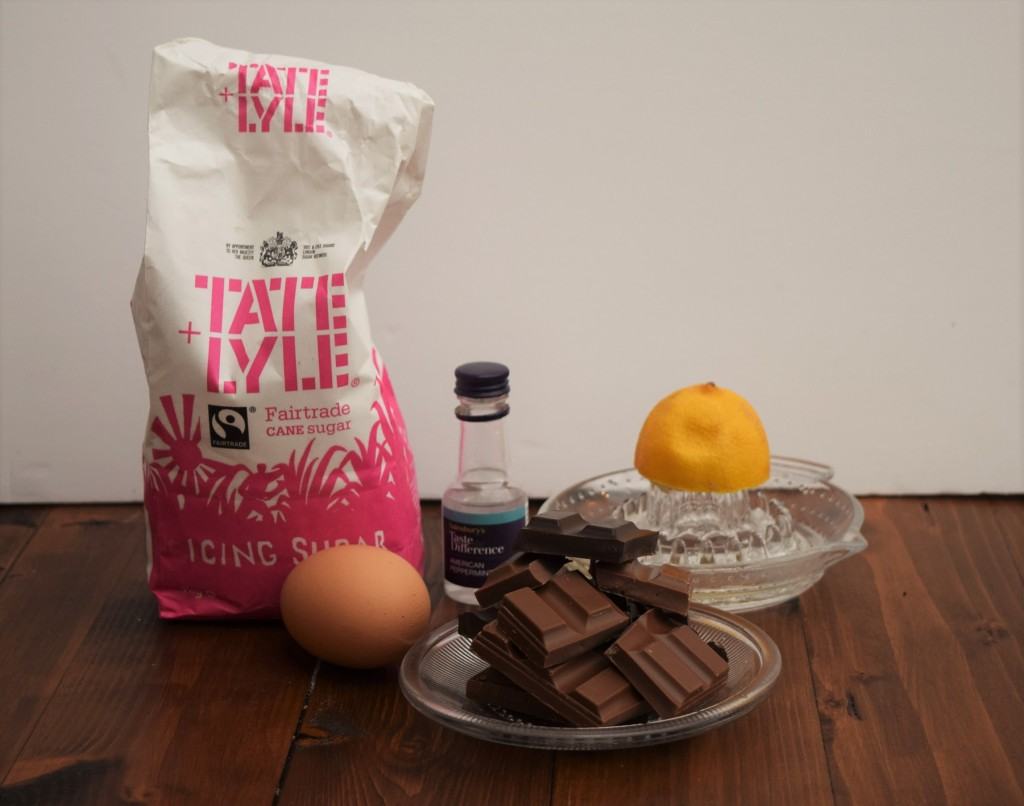 Here's the super simple line up for my Chocolate Peppermint Creams. I added extra peppermint as I love the fresh minty flavour. You will only need a big bowl for these and you won't even need to pre heat the oven, so hooray for that.
Make a start by taking a solitary egg white (keep the yolk for egg washing your sausage rolls) and whisking it until it forms soft peaks. I didn't even bother dirtying the mixer for this and burnt at least two calories doing it by hand.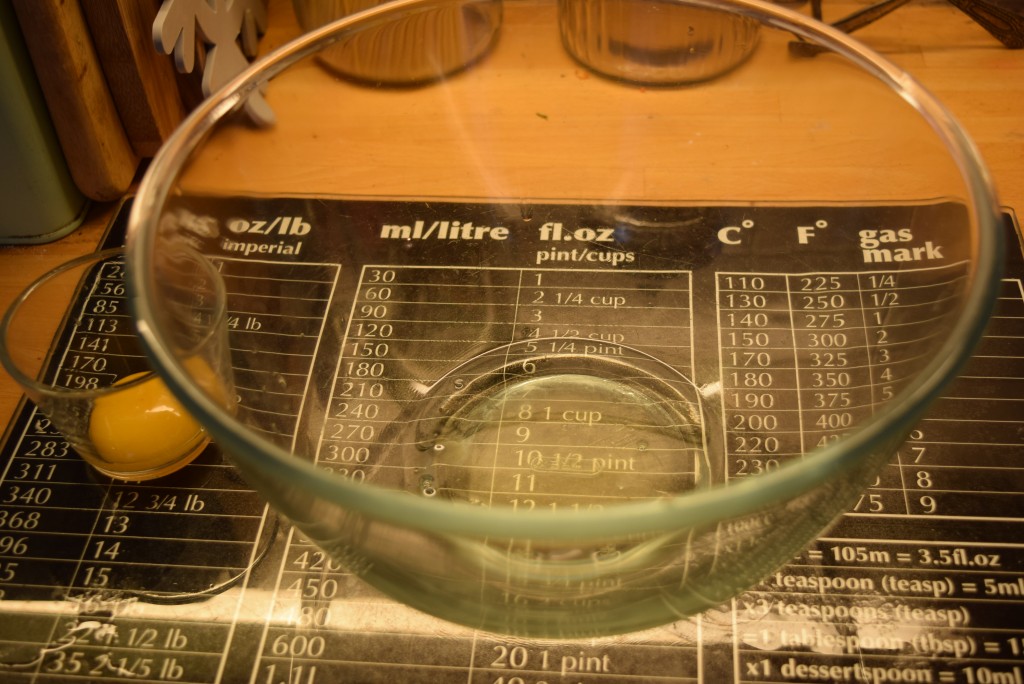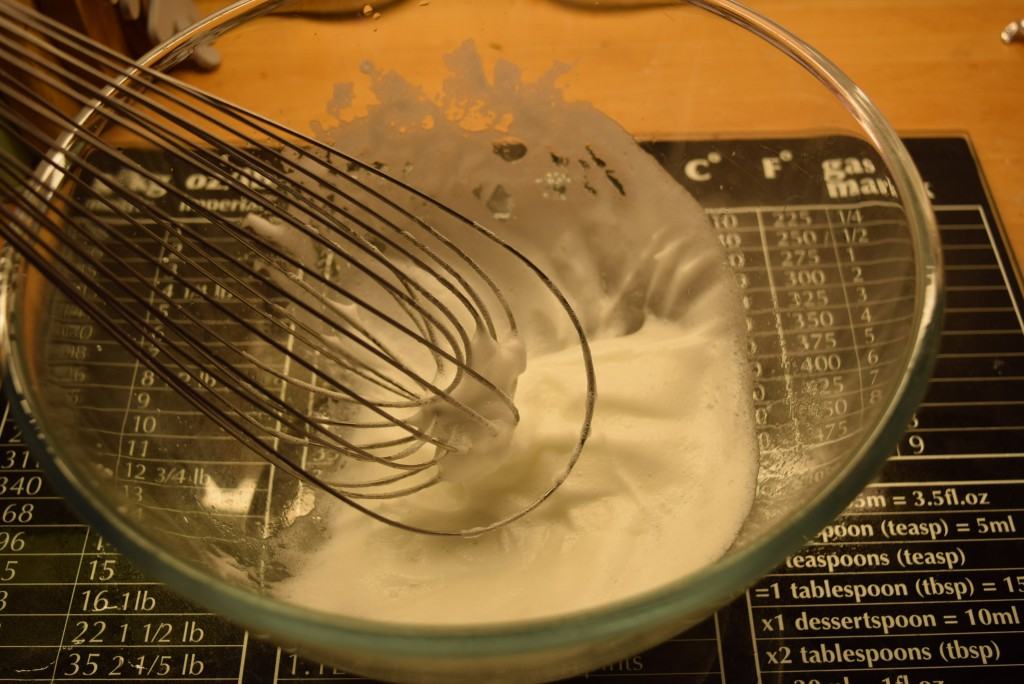 Once that's whipped into a frenzy, whisk in the lemon juice. If it's a big lemon, only add half the half *am I making any sense?* Then whisk in the peppermint extract in all it's minty glory.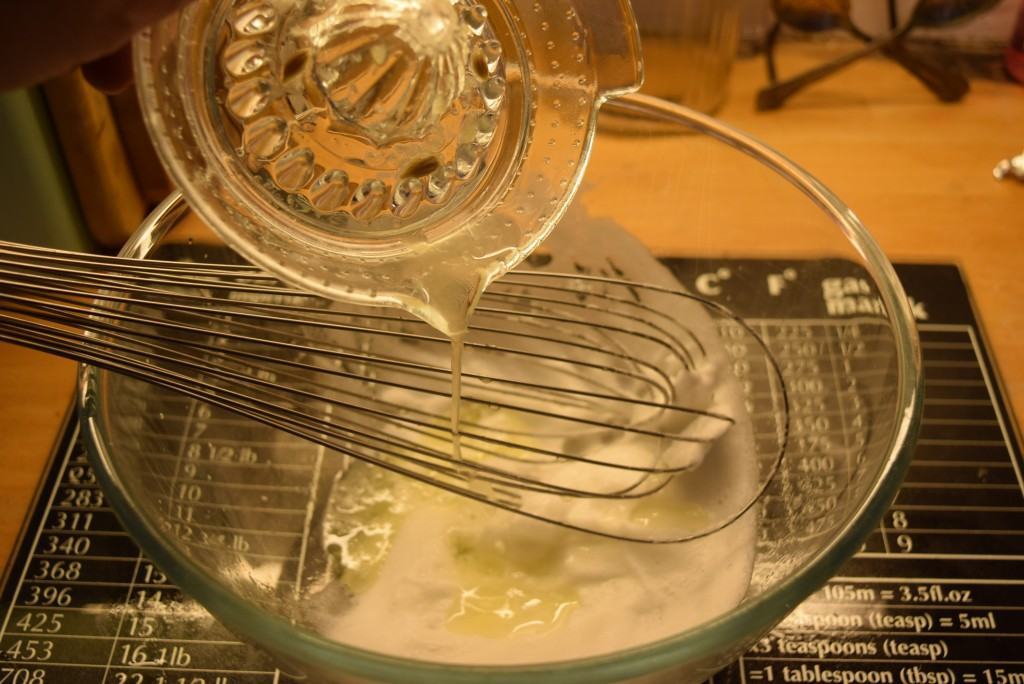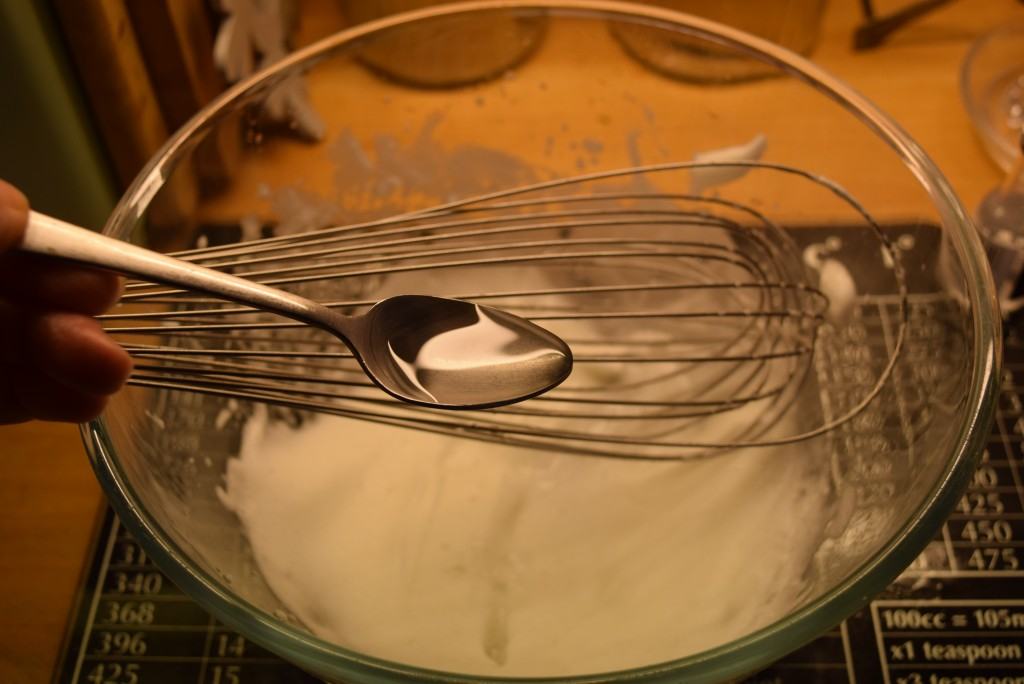 Next, sieving if you can be arsed, add the icing sugar and beat until a soft dough is formed. If it seems a touch on the wet side, add another spoonful of icing sugar.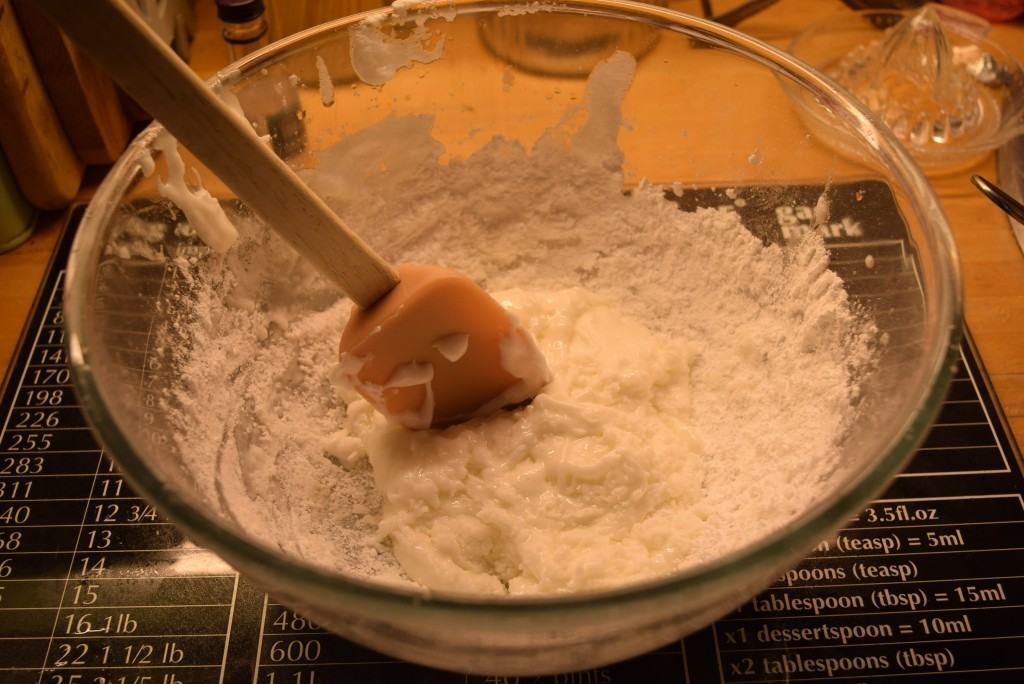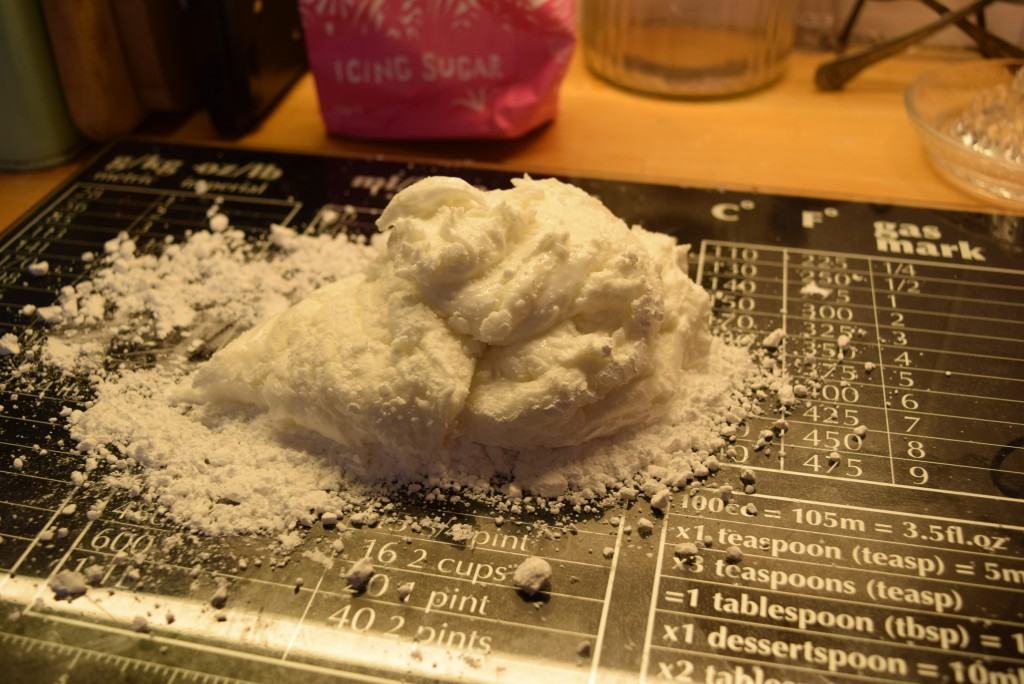 Tip the dough onto your work surface, adding extra icing sugar so it doesn't stick, then give it a little knead to bring it all together. Roll out to a thickness of around 0.5cm then use a cutter of your choosing to cut out shapes.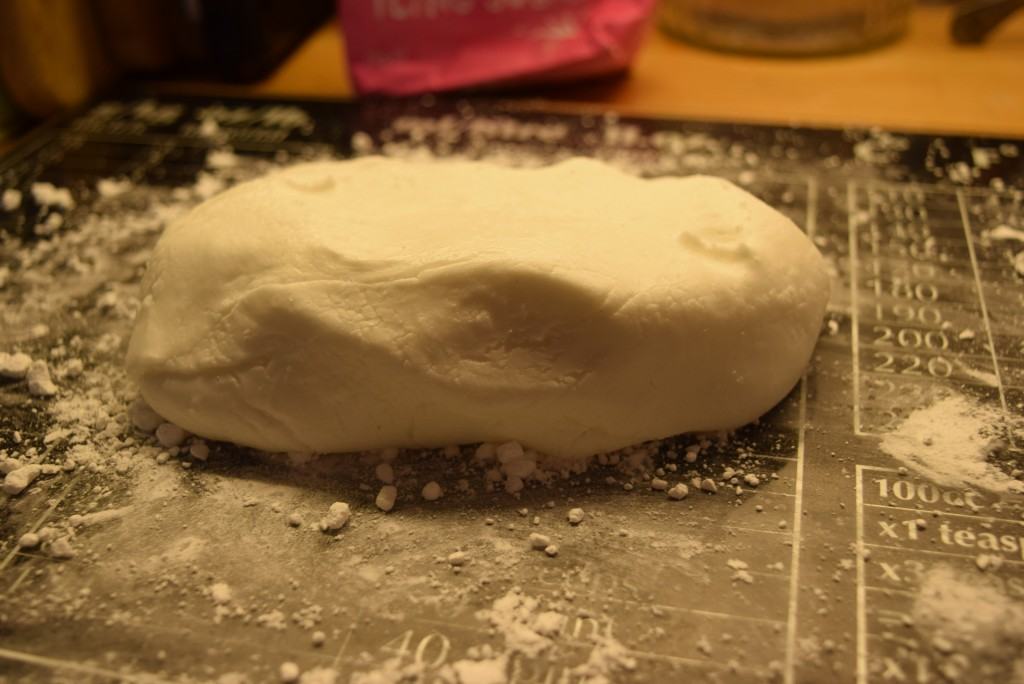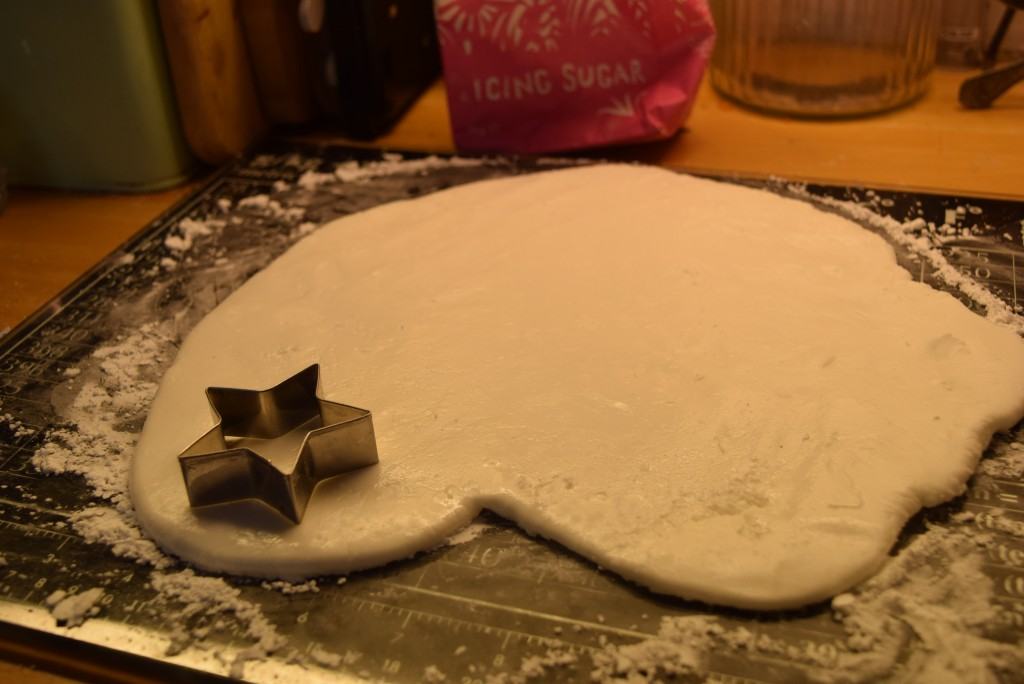 Place these onto baking trays lined with non stick paper and leave somewhere cool, to cool and harden. To speed these along you can always pop them in the fridge. I left mine out in the garden, until it started to rain.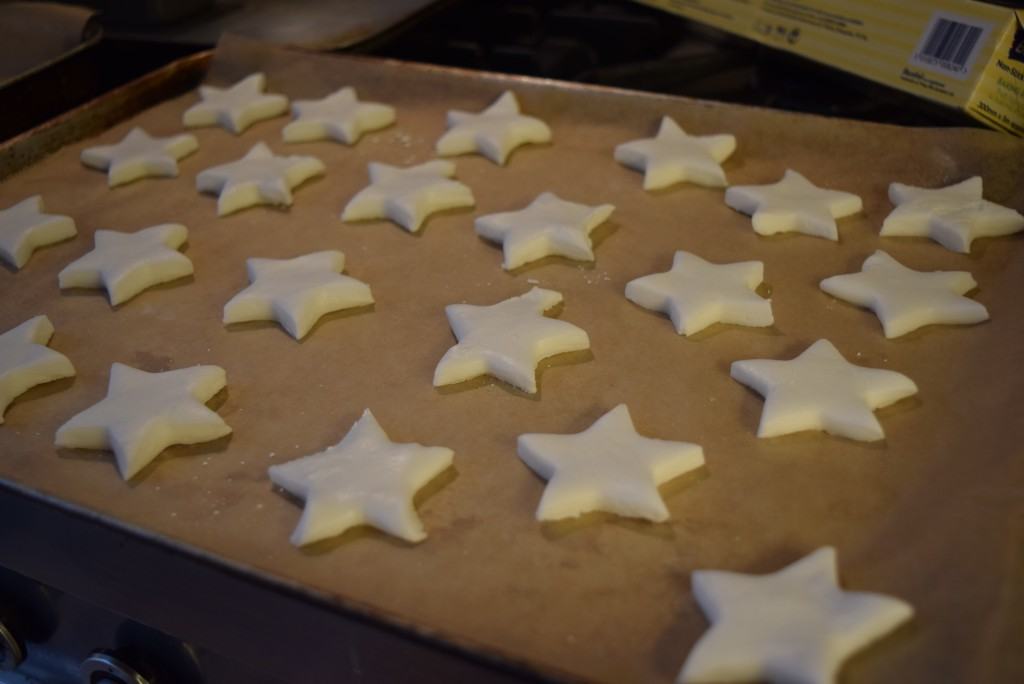 When the mints are firm, melt your chocolate in a shallow bowl with a nob of butter either in the microwave or over a pan of simmering water. When the chocolate is just starting to melt, leave for a moment, then stir well to combine.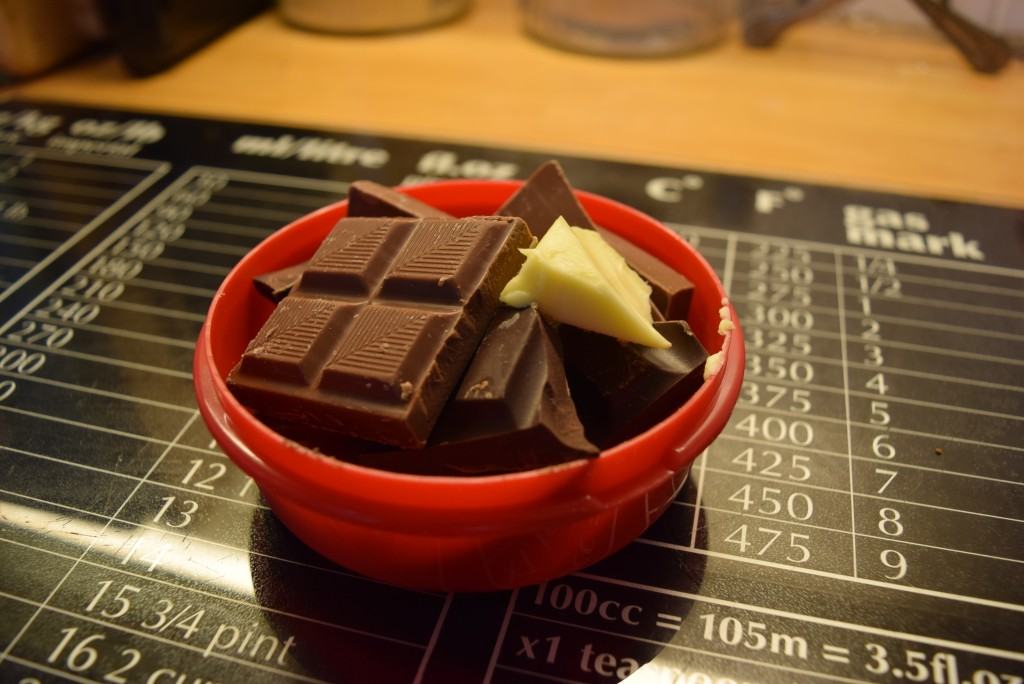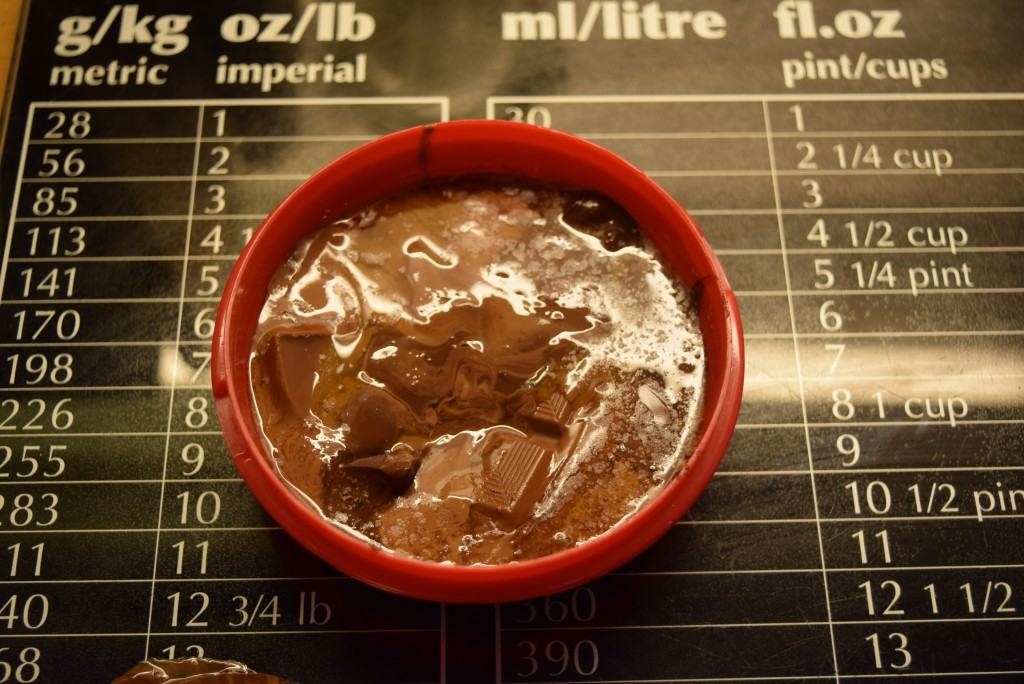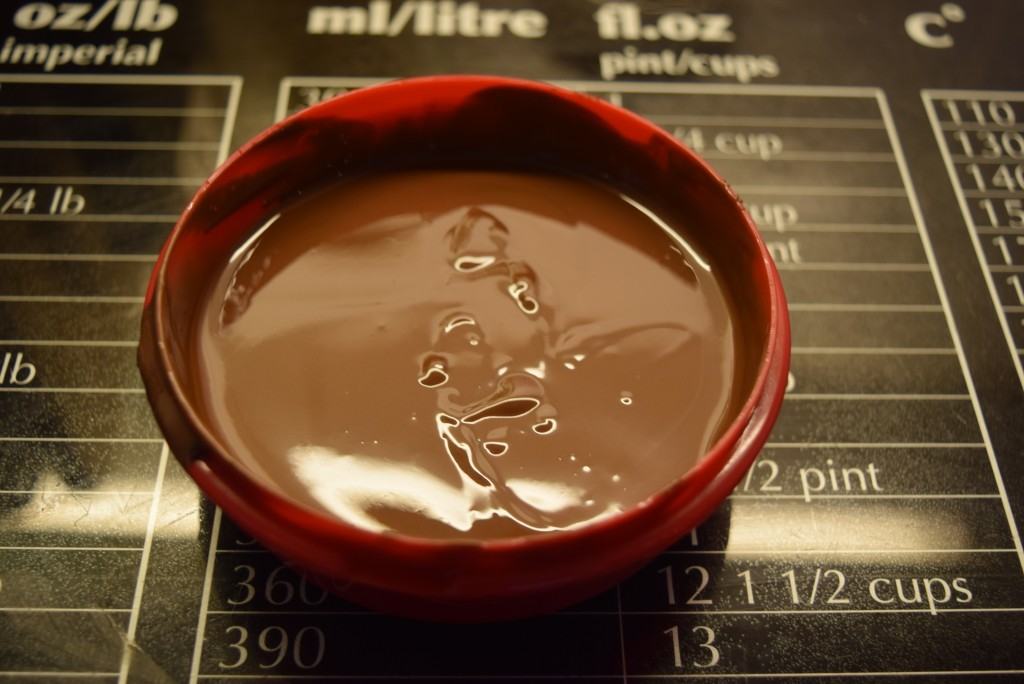 Working quickly and with a gentle hand, dip half of your mint cream shape into the melted chocolate and let drip for a moment before putting back on the lined baking sheets. I did have a couple break and fall into the melted chocolate, but I ate those ones, so not all bad. Return these to the fridge or cool place for another hour to set.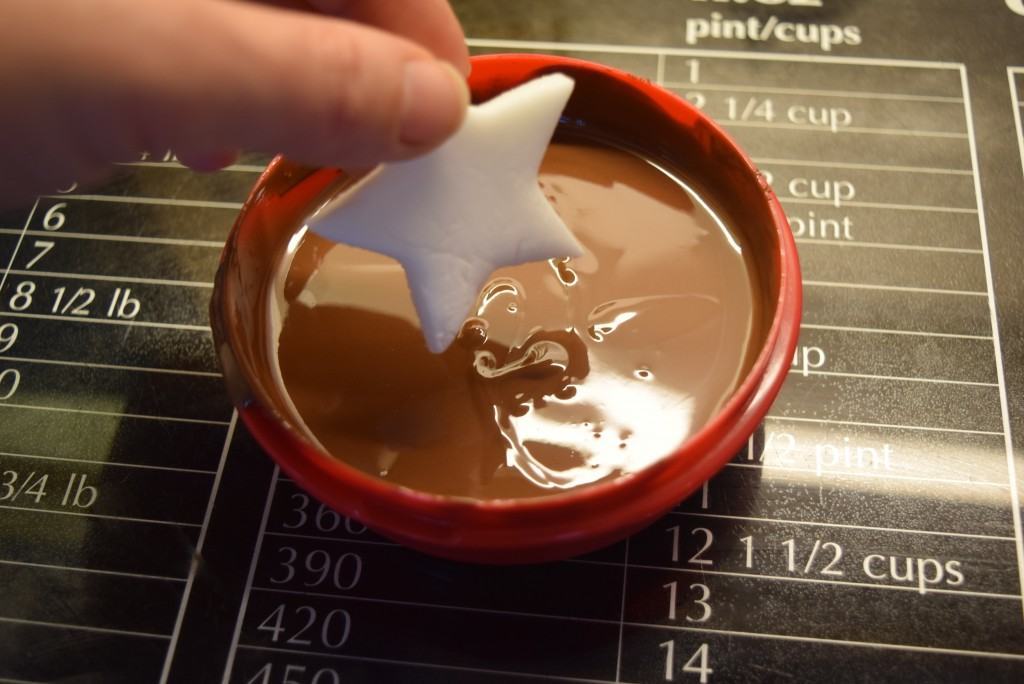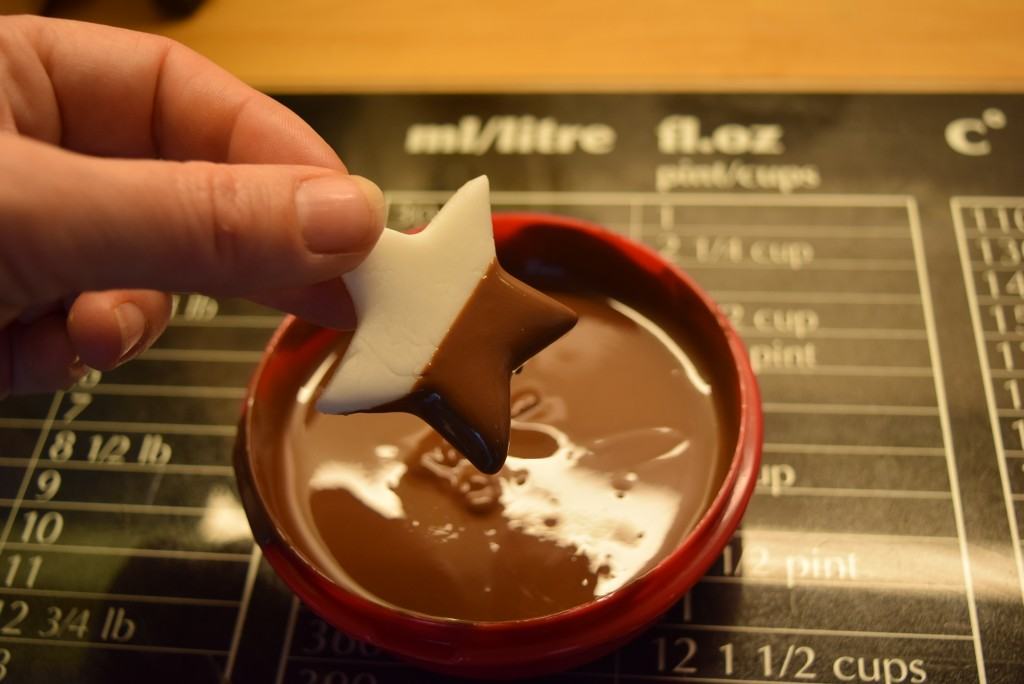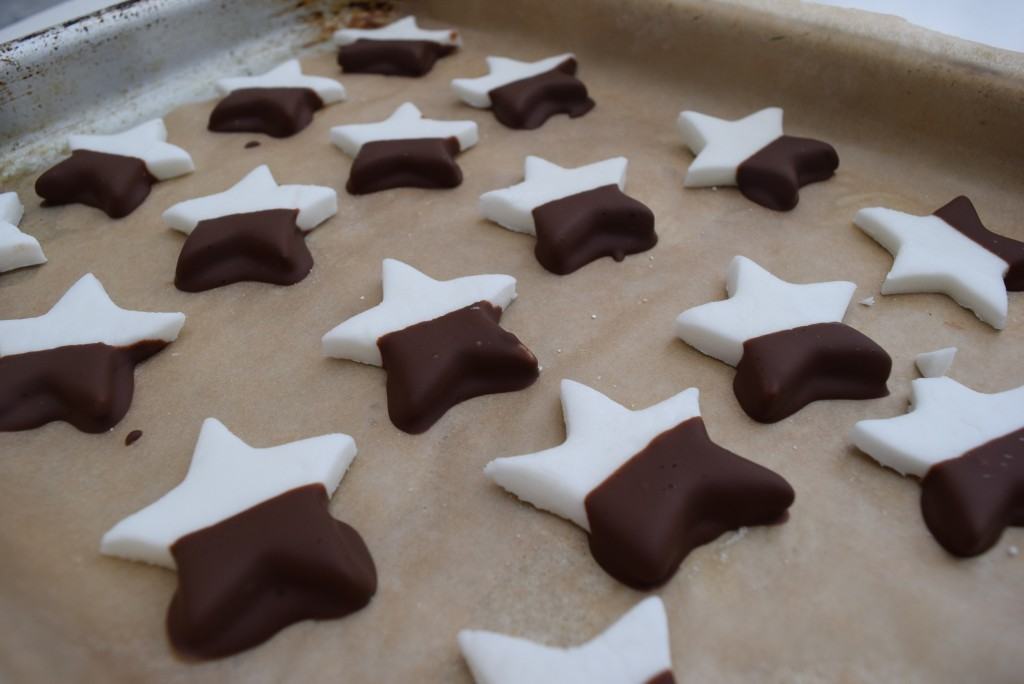 Put your mint creams, dusted in edible glitter if you care to, into a festive looking jar, decorated with ribbon and store in the fridge until needed or give as a gift with an air of sadness to see them leave.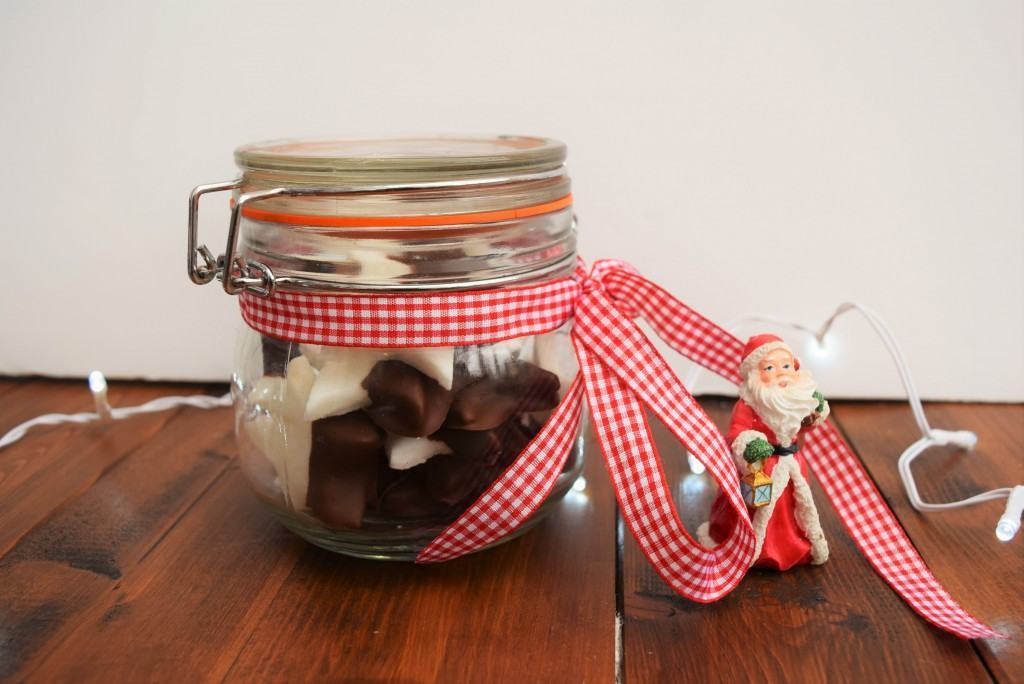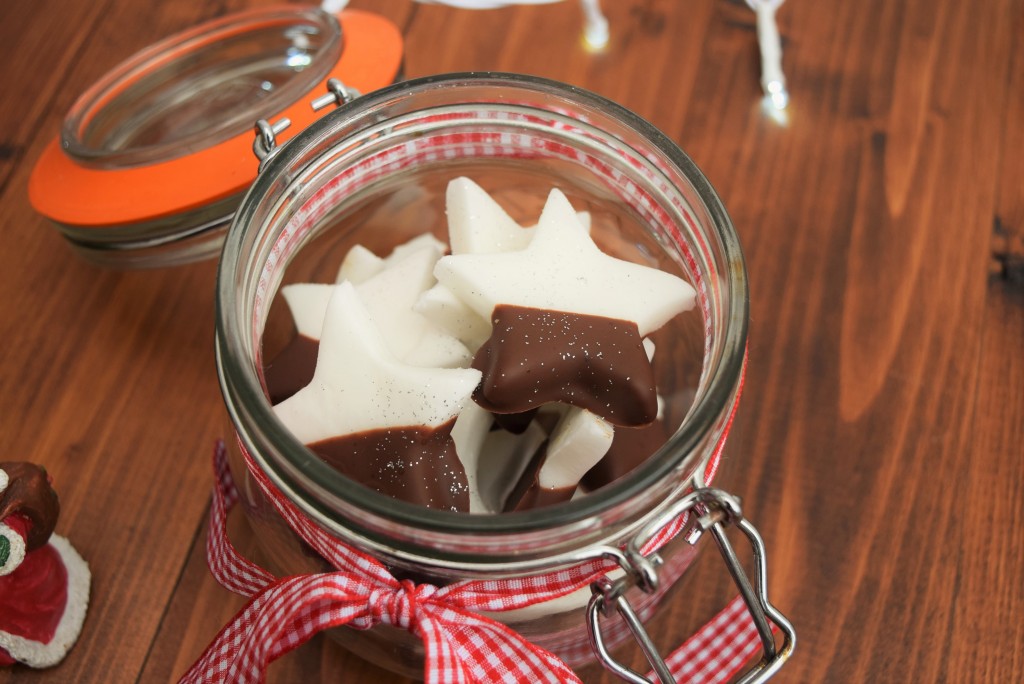 These are brilliant served with coffee, After Eight style.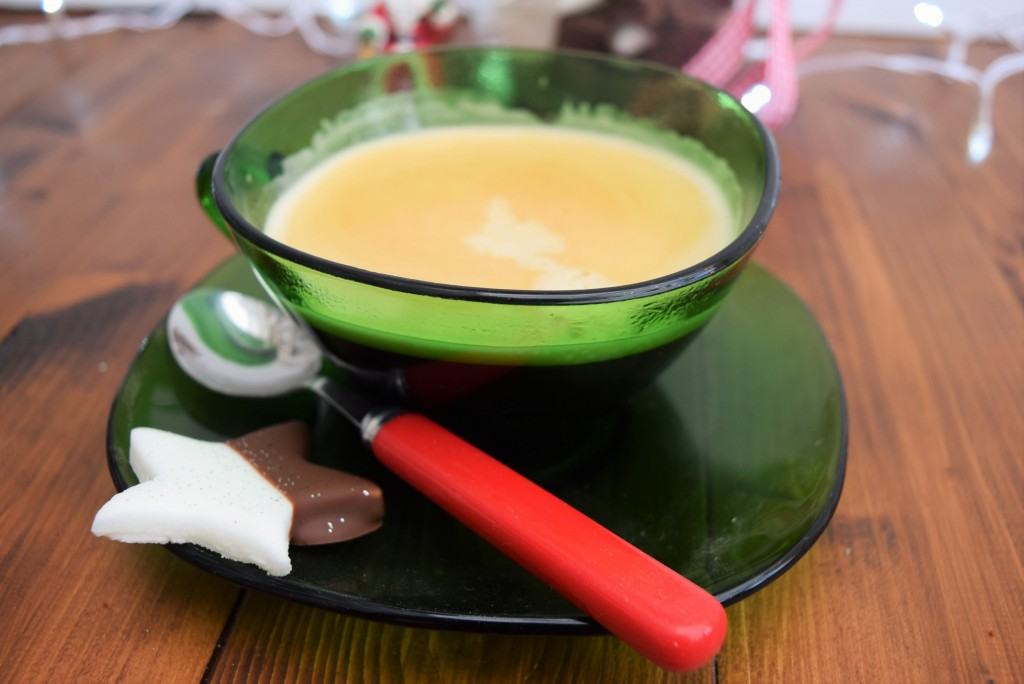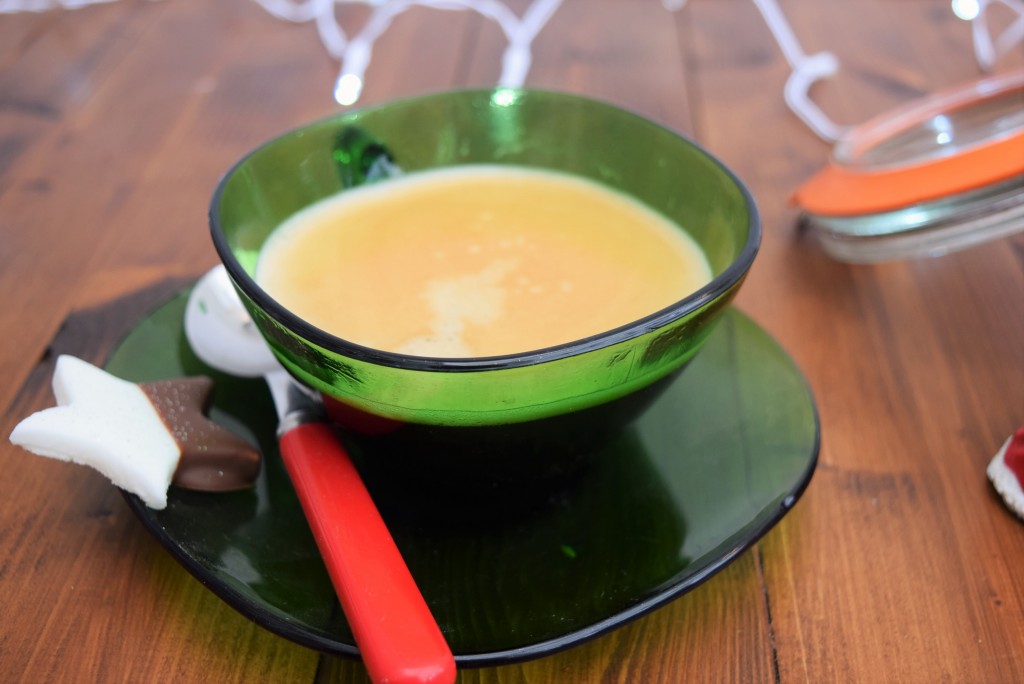 With these wonderfully simple Chocolate Peppermint Creams you may well, in the space of a couple of hours, have ticked another present dilemma off your list. And without even having to leave the house and wrestle your way past angst ridden last minute Christmas shoppers. You can thank me later as I am sure you are far too busy to do so now. Or you can make me a jar of these if you like?
Lucy x
Chocolate Peppermint Creams Recipe
Makes loads, at least 40 dependent on your size of cutter
You won't need any exciting equipment, just a big bowl.
1 egg white
The juice of half a lemon, or half the half if it's a big one
2 teaspoons peppermint extract
450g icing sugar, plus extra for rolling
150g dark chocolate, I used a mixture of dark and milk
A small knob of butter
In a large bowl, whisk the one egg white until it holds stiff peaks. Whisk in the lemon juice and peppermint extract then sift in the icing sugar. Stir well until a soft dough is formed. Tip onto your work surface, adding some extra icing sugar so it doesn't stick and knead to bring the dough together and doesn't feel too sticky. Roll out the dough to around 0.5cm thick and cut using the cutter of your choice. Lay the mint creams onto a lined baking sheet to firm up. Cover with greaseproof paper and leave until dry, around 1 to 2 hours in the fridge.
Melt the chocolate with the knob of butter in the microwave or over a pan of simmering water until just melting. Stir together then dip your mints into the chocolate then lay back on the baking paper until the chocolate is set. This will take around an hour in a cool place or less in the fridge.
Store in a jar in a festive looking jar in the fridge for up to a week.