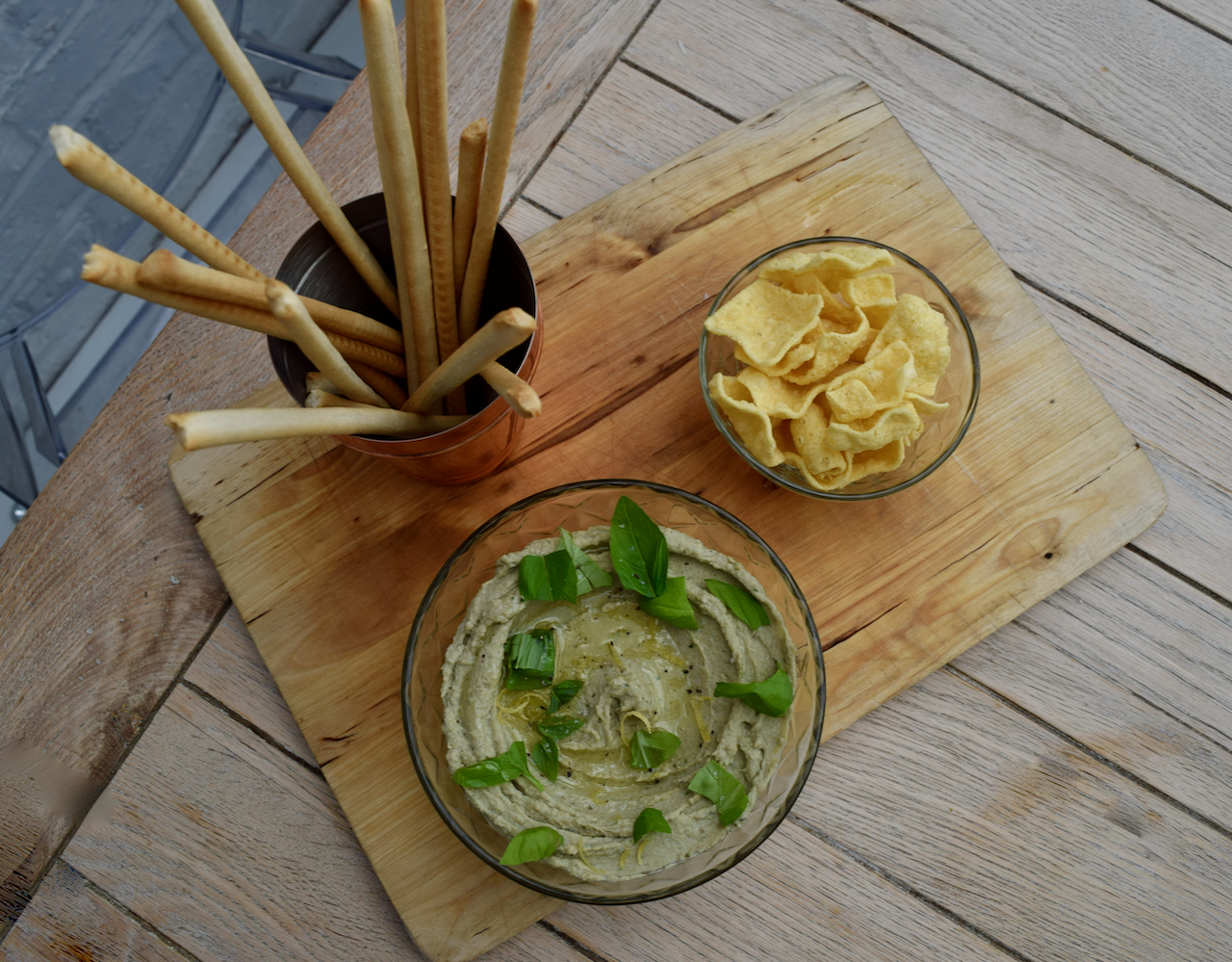 Artichoke and White Bean Dip recipe
Dinner parties are very much back on the menu in our house. Having missed out on entertaining friends and family for so long, we're booked up for weeks now, packing them all into our diary. Thanks to a bit of pandemic based lethargy and the horrific cost of living, however, I am trying to pare my menus back a bit and this Artichoke and White Bean Dip makes a great value, and vegan, casual first course.
I bloody love a homemade dip; I see it as a brilliant excuse not to make an actual first course and when served alongside some homemade, warm bread, no one will accuse you of slacking. This Artichoke and Bean affair is so delicious, I've made it once a week for the last month. It's a food processor/powerful blender based recipe featuring a white bean of your choice, a jar of marinated artichokes, tahini, lemon, basil and garlic. The oil based marinade is reserved to use in the recipe and then for drizzling on the finished product, alongside some more basil, lemon zest and chilli flakes if you like. This is a dip, but can be used as a sort of vegan paté or, if there's leftovers, a bloody delicious sandwich filling. A big thank you to Feasting at Home for the inspiration.
This is such a simple, flavour filled recipe and so versatile. And easy, because who can be arsed to spend all day in the kitchen, when there's chilled rosé waiting to be drunk.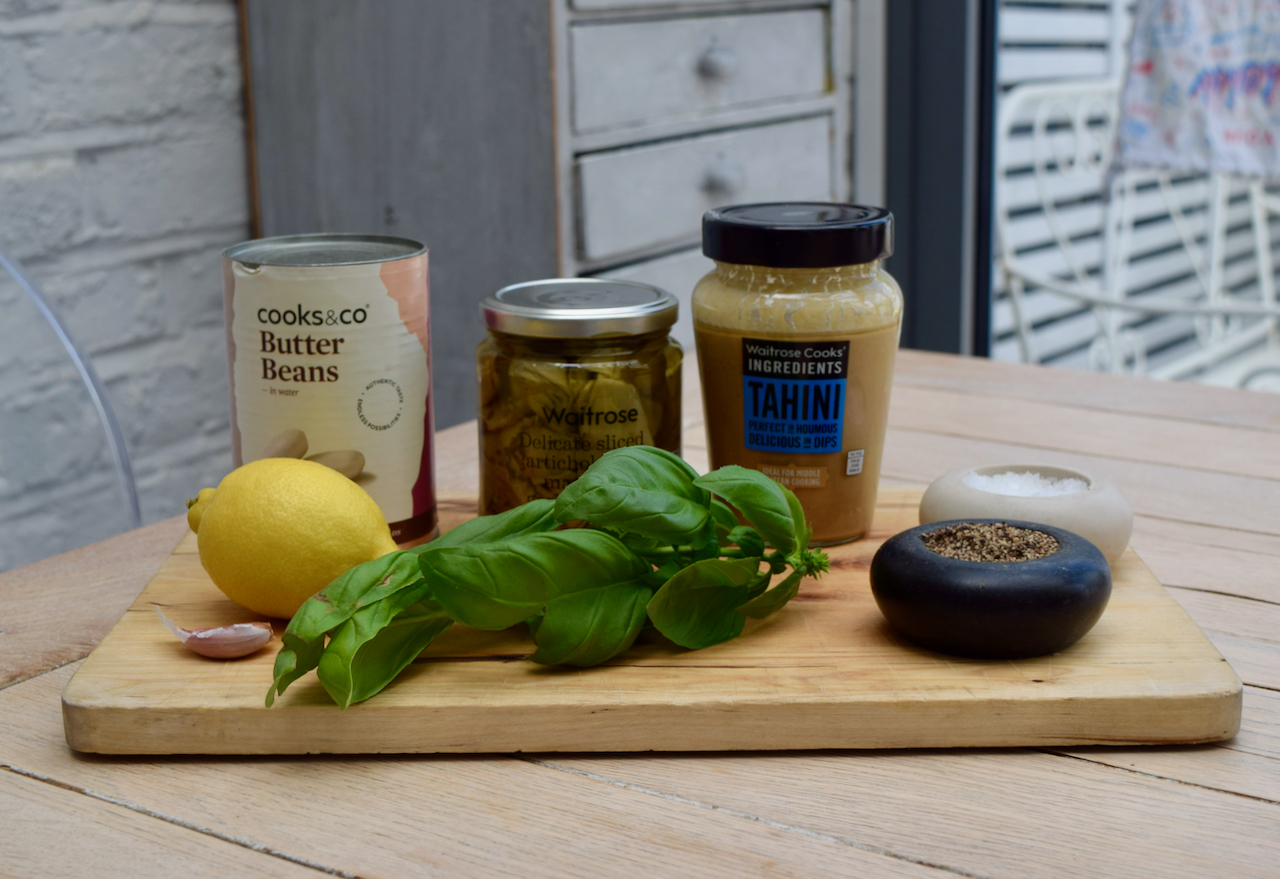 This dip is basically just a way more interesting version of hummus. The artichokes add a brilliant savoury flavour and their marinade add a herby oil based *eeek*moistness. I opted for butter beans but most tinned white beans will be just fine.
Make a start by draining and rinsing your beans and draining the jar of artichokes, but keeping the marinade; it's way to useful and tasty to discard.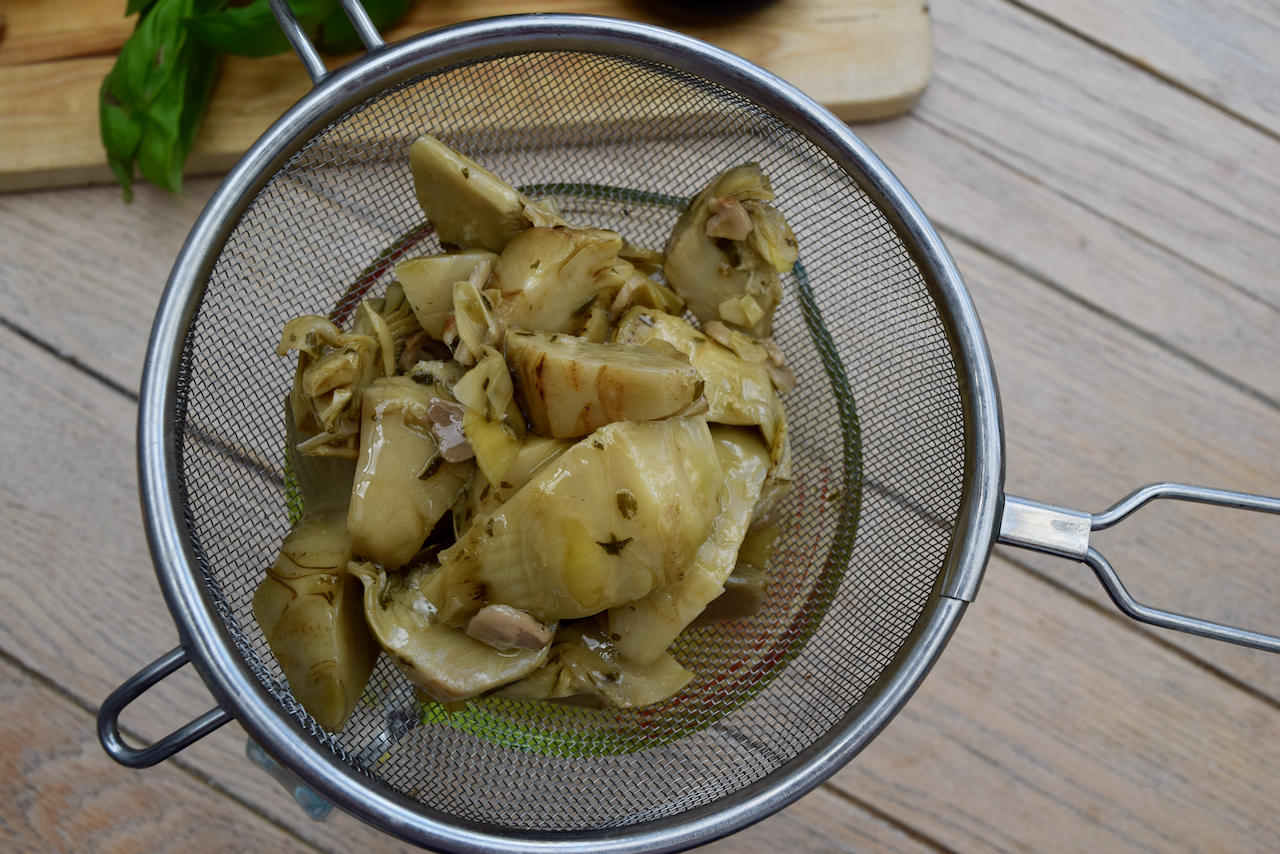 Now tip the beans, artichokes and lemon zest into your blender or food processor. I love my Vitamix, it's good and ballsy so makes light work of these ingredients.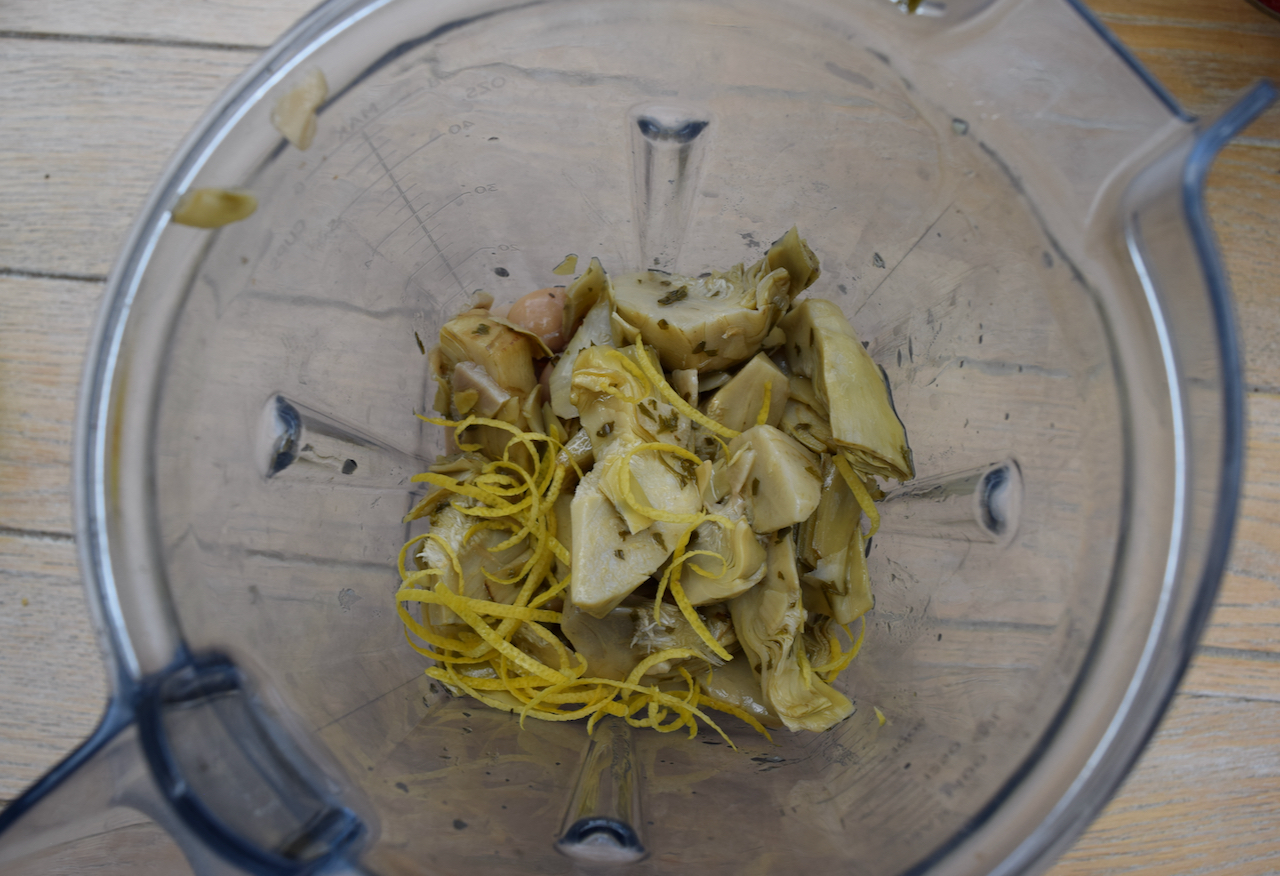 Add the salt and pepper, garlic, tahini, basil and the artichoke marinade.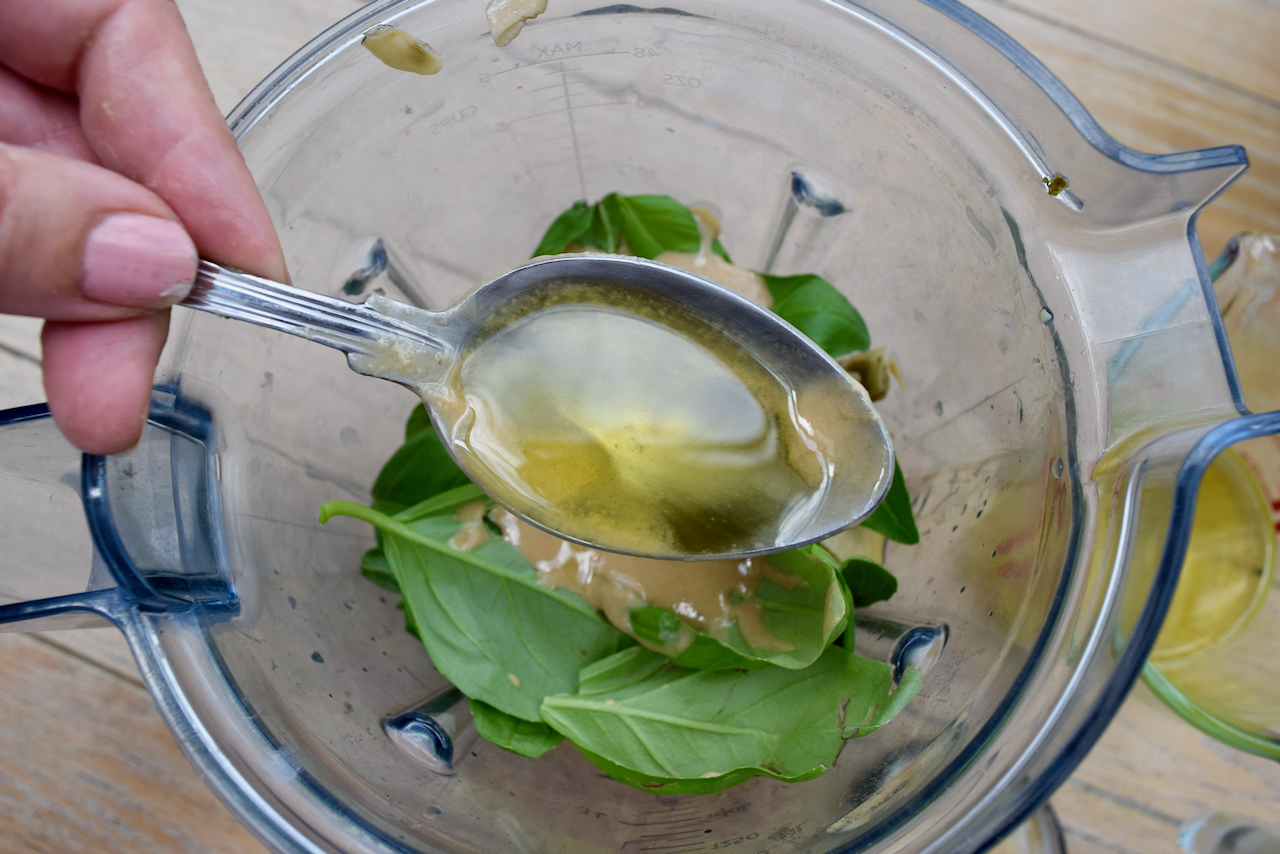 Finish with the juice of half a lemon, you may need more later, to taste, but just add half for the moment. Then process until smooth, scraping down the sides as you go. If it's a little too thick, add another tablespoon of the marinade to loosen it up.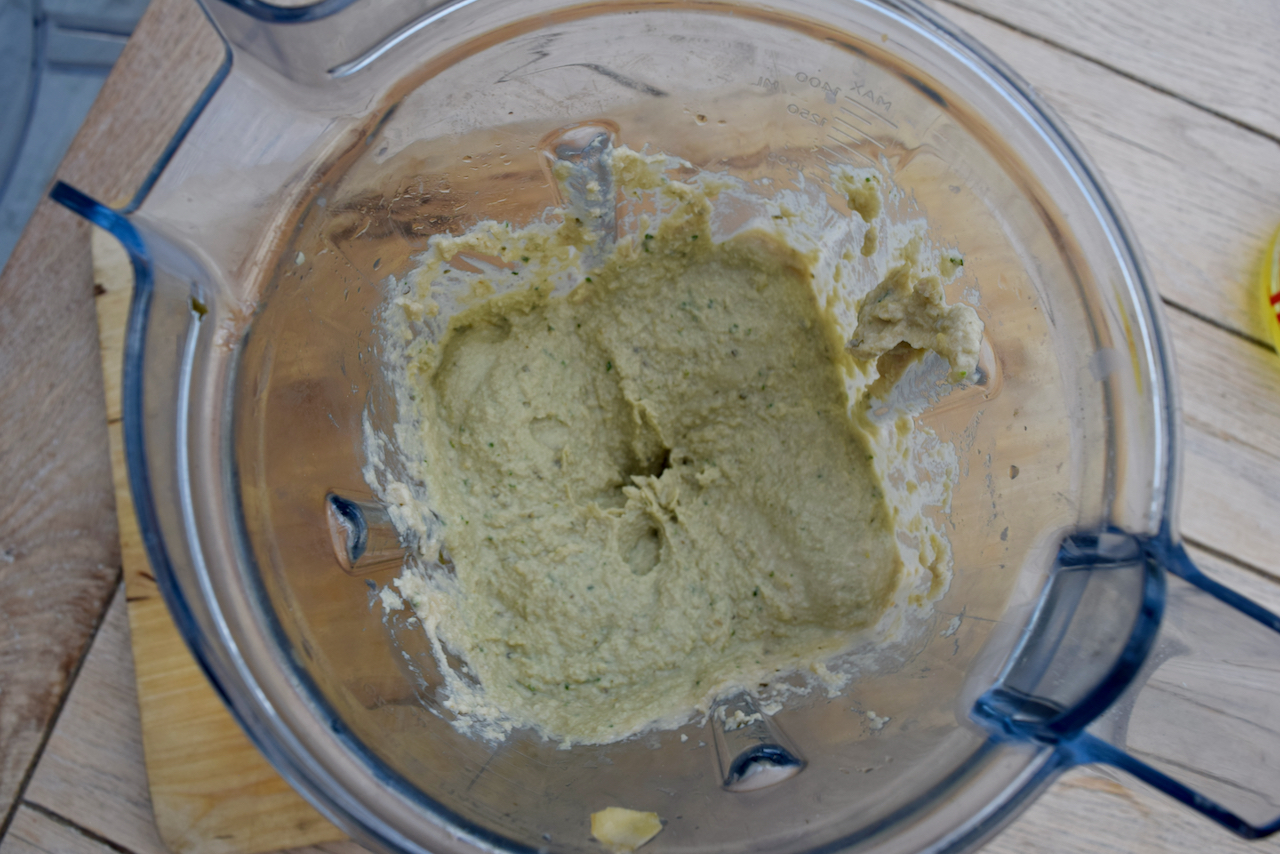 Taste to check for seasoning and add more salt, pepper or lemon juice accordingly. Scrape this delicious dip into a serving bowl and, using a spoon, make a well in the middle for a drizzle of the marinade and some basil and lemon zest, for garnish.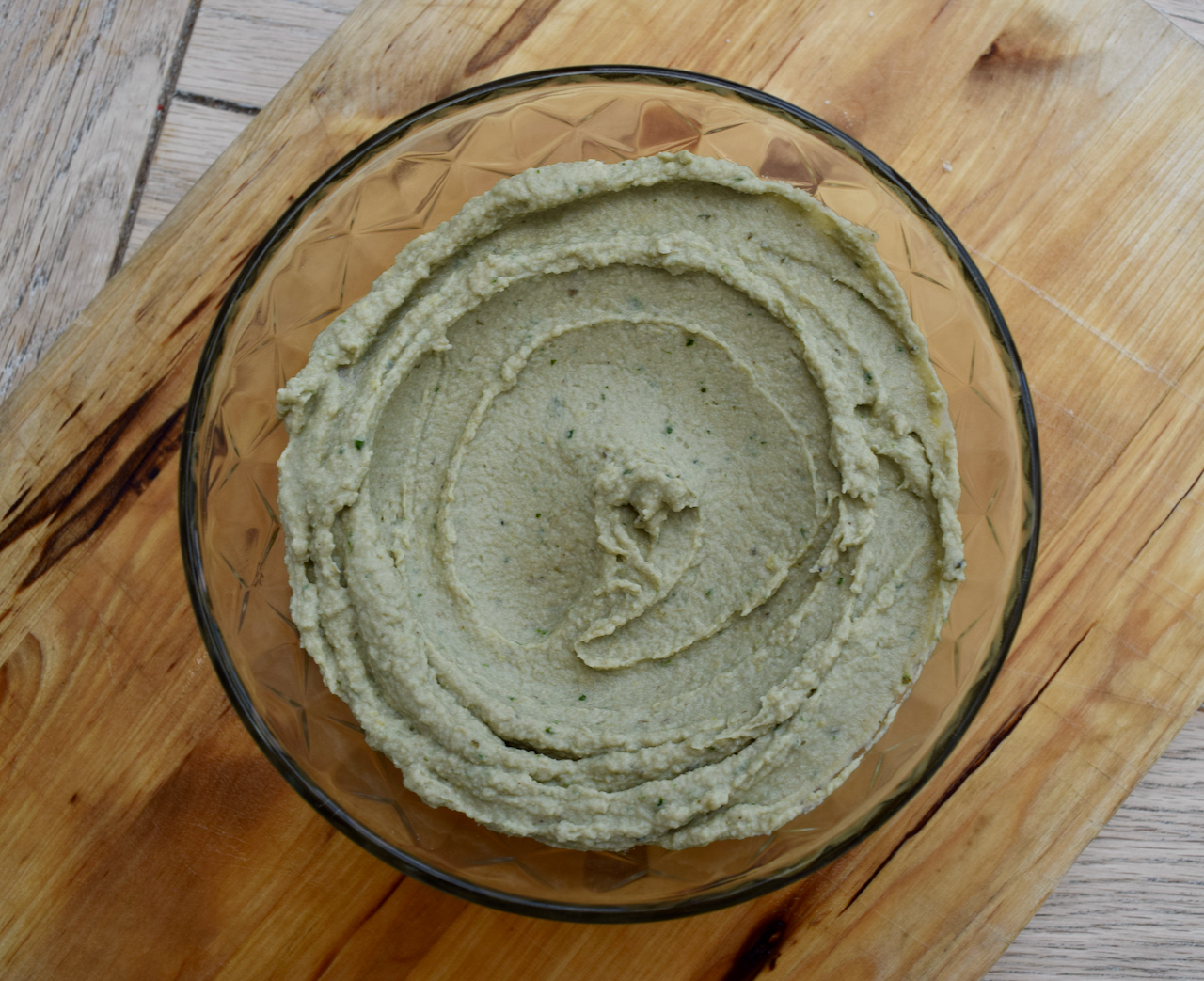 Serve with breadsticks, crisps, warm focaccia, crackers or just tuck in with a spoon.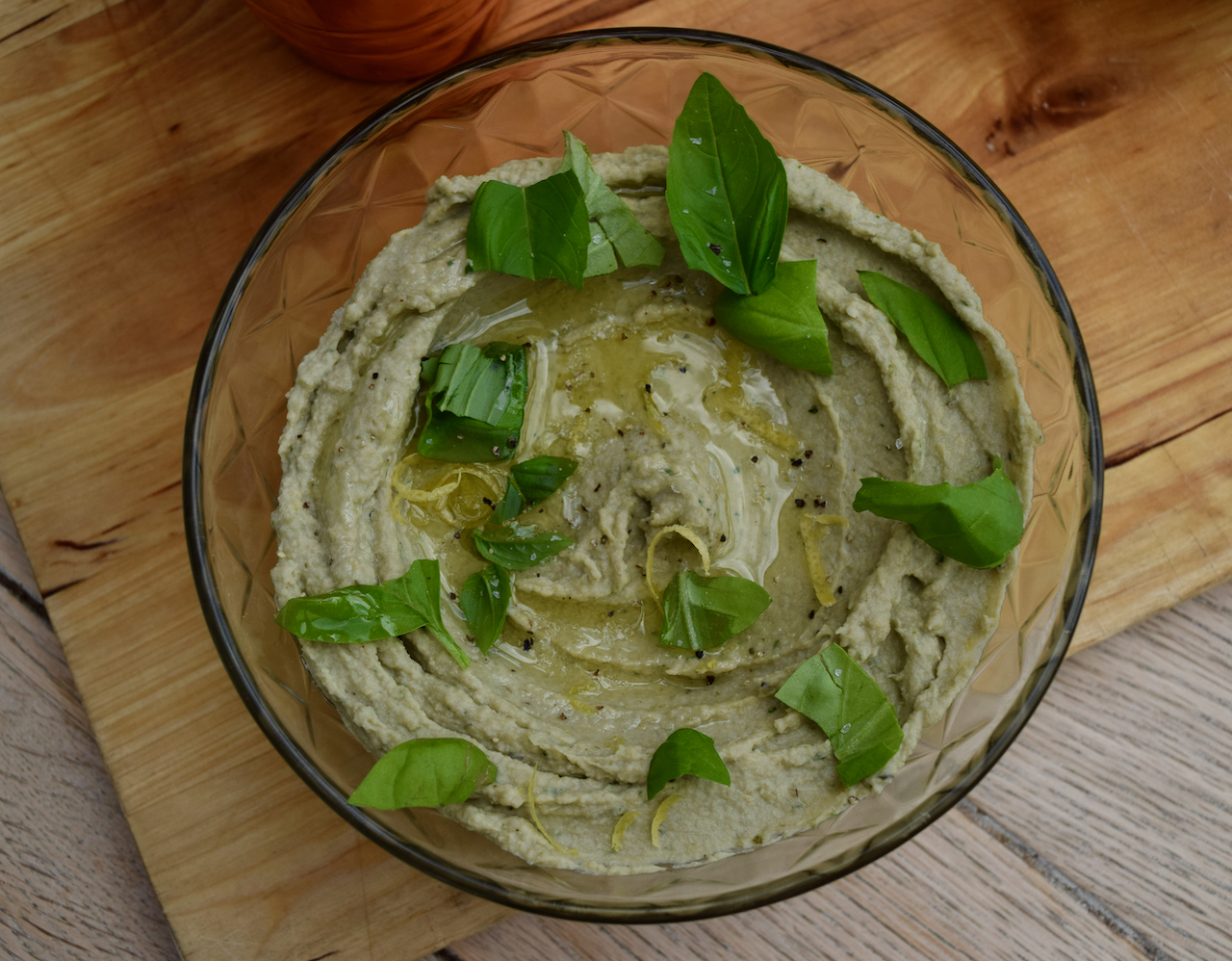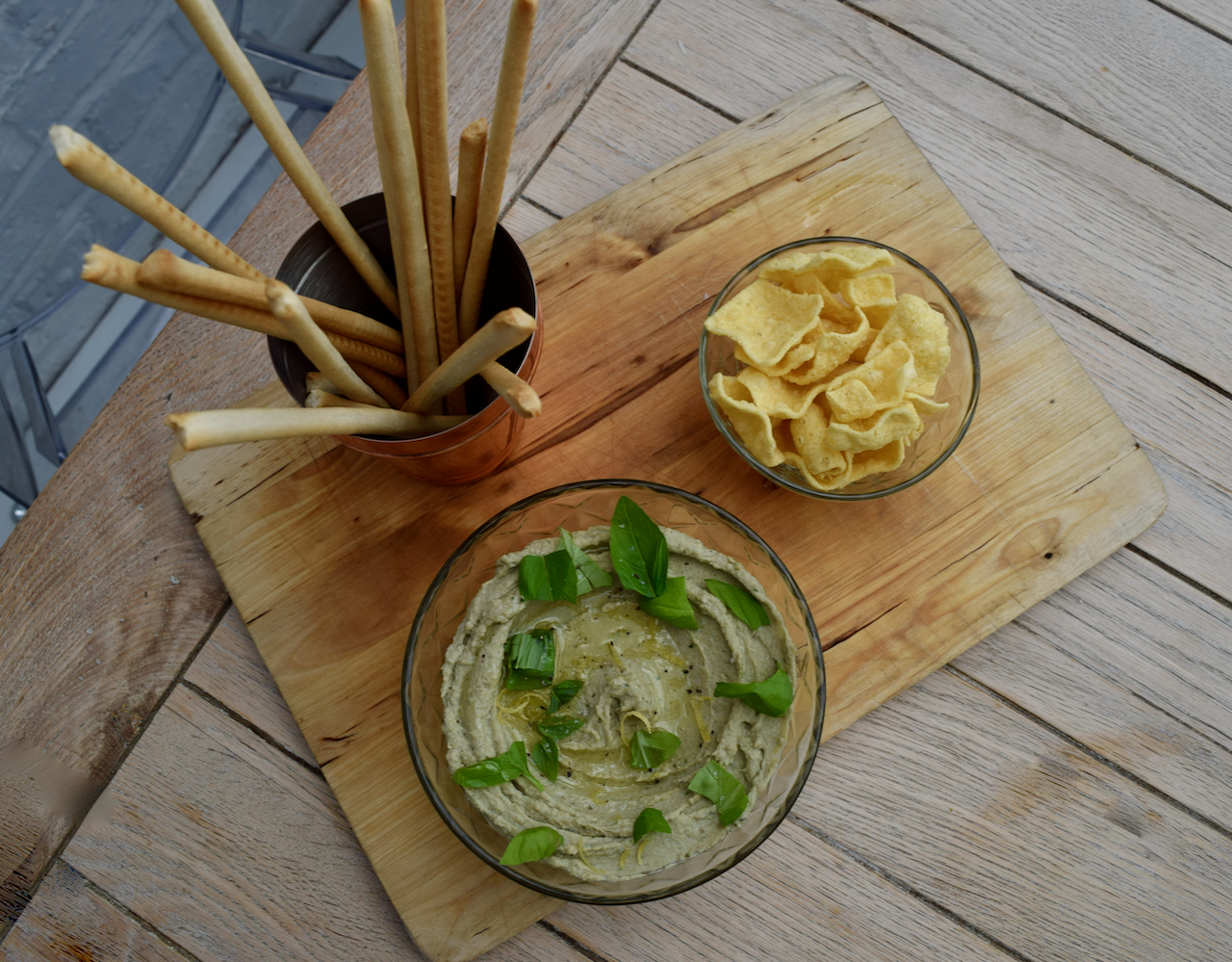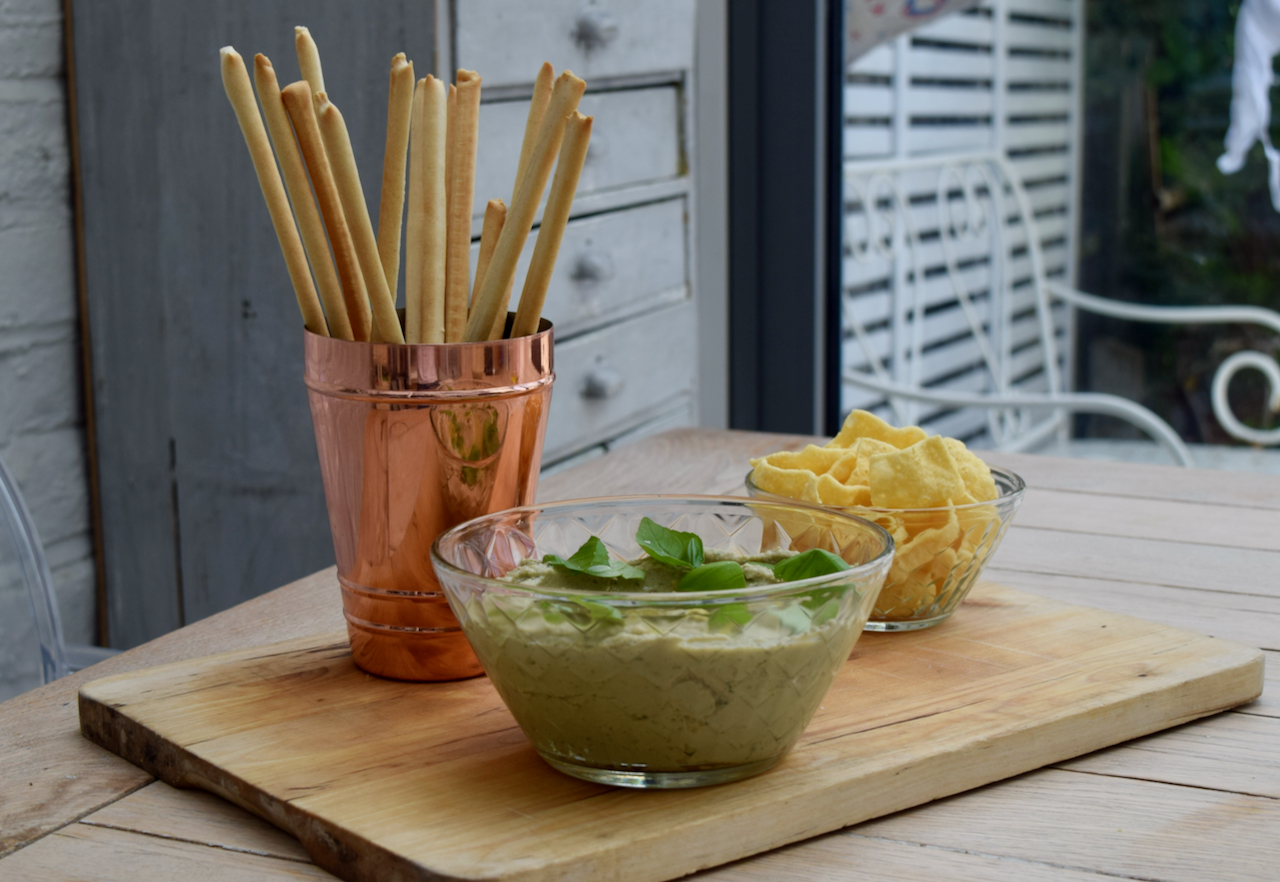 Effortless, so tasty and you can dip or spread it on pretty much whatever you like. Lazy summer cooking at its finest.
Lucy x
Artichoke and White Bean Dip recipe
You will need a food processor or ballsy blender for this
Serves at least 6 to 8, as a dip or first course with bread
1 x 400g tin of white beans, mine were butter beans, drained and rinsed
1 x 280g jar marinated artichokes, drained, but reserve the drained marinade
1 clove garlic
3 tablespoons tahini
1/2 teaspoon salt
1/4 teaspoon black pepper
Zest of one lemon and the juice of half of it
5 tablespoons artichoke marinade
2 tablespoons chopped fresh basil (a large sprig-ish)
More artichoke marinade to garnish, with more fresh basil, lemon zest, chilli flakes, you choose
Take your blender or food processor and tip in the drained rinsed beans, drained artichokes, garlic, tahini, salt and pepper, lemon zest and juice and the 5 tablespoons of reserved marinade from the jar of artichokes. Process until smooth, stopping to scrape down the sides as you go, and adding a little more of the marinade to loosen the dip, if needed.
Scrape into a serving dish and use a spoon to create a slight well in the centre. Pour on more of the marinade or olive oil, scatter with fresh basil, chilli flakes or lemon zest. Tuck in using breadsticks, focaccia, crisps or crackers to scoop, or this makes a delightful sandwich filling with some more basil or salad leaves.
This will keep for a good 4 to 5 days in the fridge.