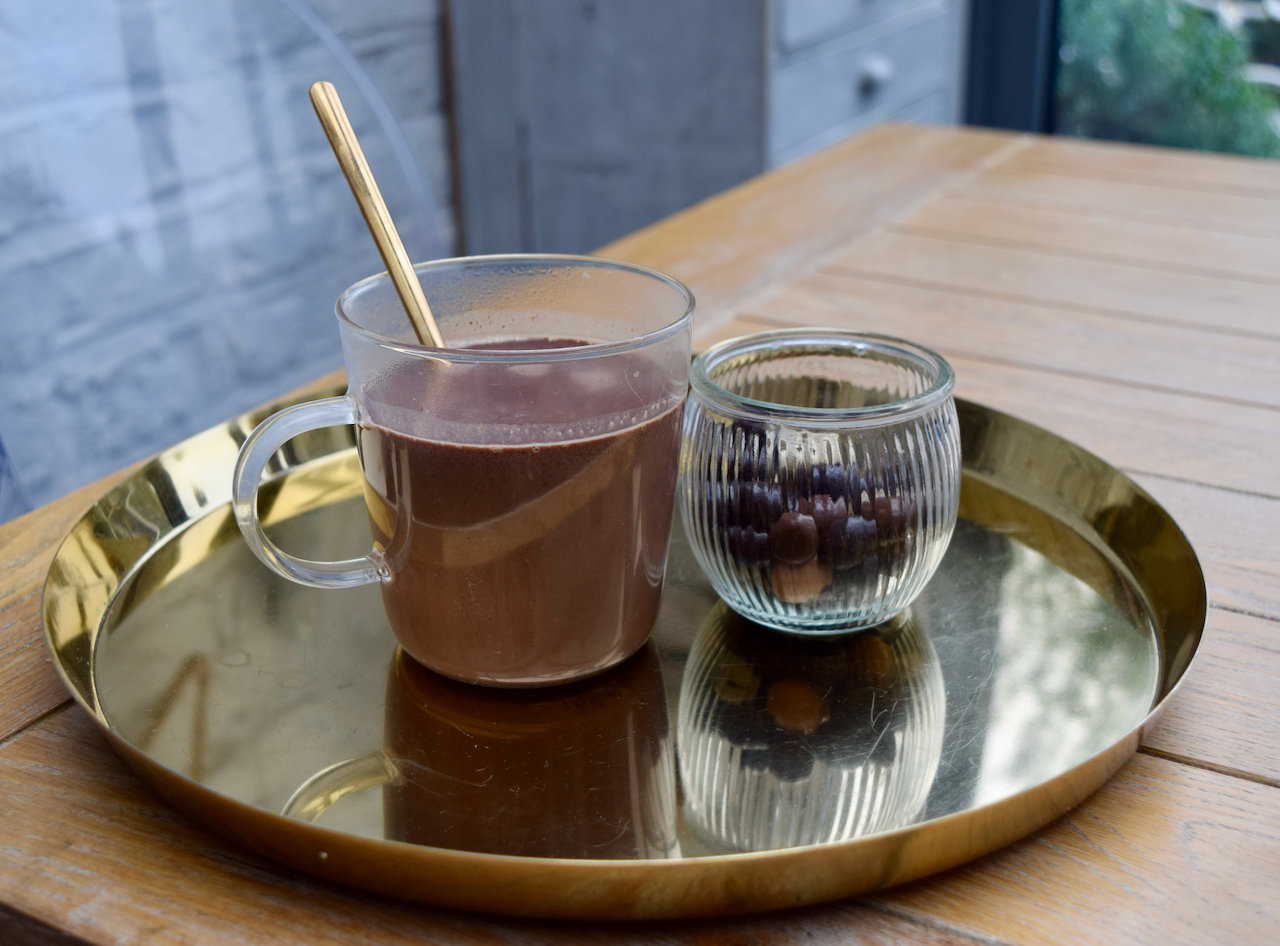 Tequila Hot Chocolate recipe
As a special little Christmas present to myself I bought a bottle of Patron XO Cafe. Given the slightly shit nature of the festivities I decided I needed a little lift and frankly, it made my Christmas. The tequila based coffee liqueur featured heavily as my shot of choice, but now, it's wormed its way into my Tequila Hot Chocolate recipe.
Entertainment options are a bit thin on the ground at the moment. Other than an infrequent socially distant dog walk with a friend, I'm stuck at home with my increasingly irritating family. Luckily for me I have my new best friend, the litre of Patron XO Cafe for company. When I discovered Tequila Hot Chocolate was a thing, I knew my coffee based variety would be just the man for the job. The hot chocolate base is rich and comforting and the tequila, be it coffee or not, adds warmth and a lovely lift.
If you're taking your hour of exercise out in the cold this weekend, I would suggest leaving your family member behind and taking a flask of Tequila hot chocolate instead; it will be much better company.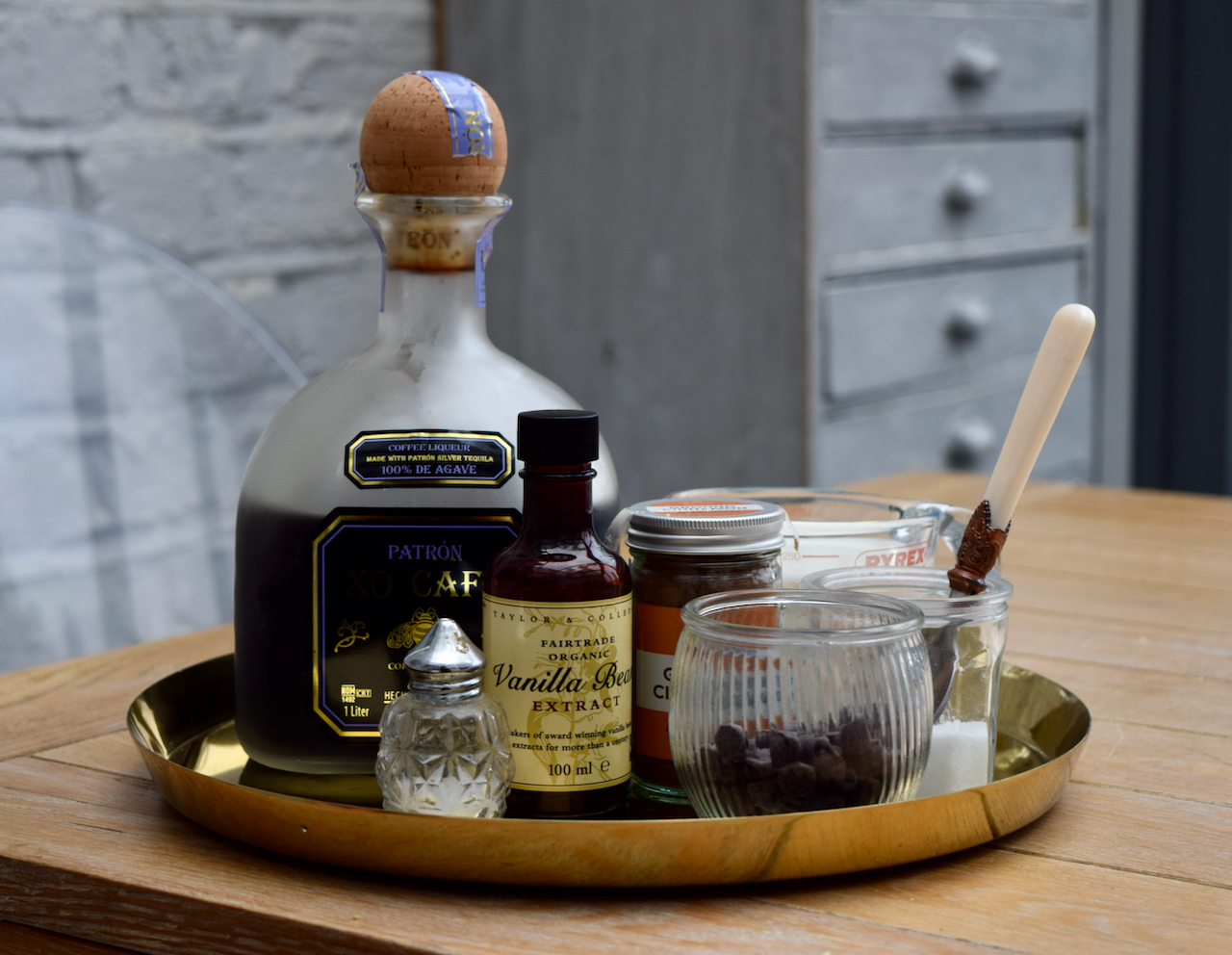 Not only does the Patron XO Cafe taste amazing it's a rather elegant bottle too. The pinches of salt and cinnamon add some depth to the hot chocolate along with the actual chocolate. I didn't add any extra sugar as the coffee liqueur added enough sweetness; you may need a little if you're using regular tequila.
Make a start on the hot chocolate with the milk of your choice. Bring it up to the boil on the stove or in your microwave.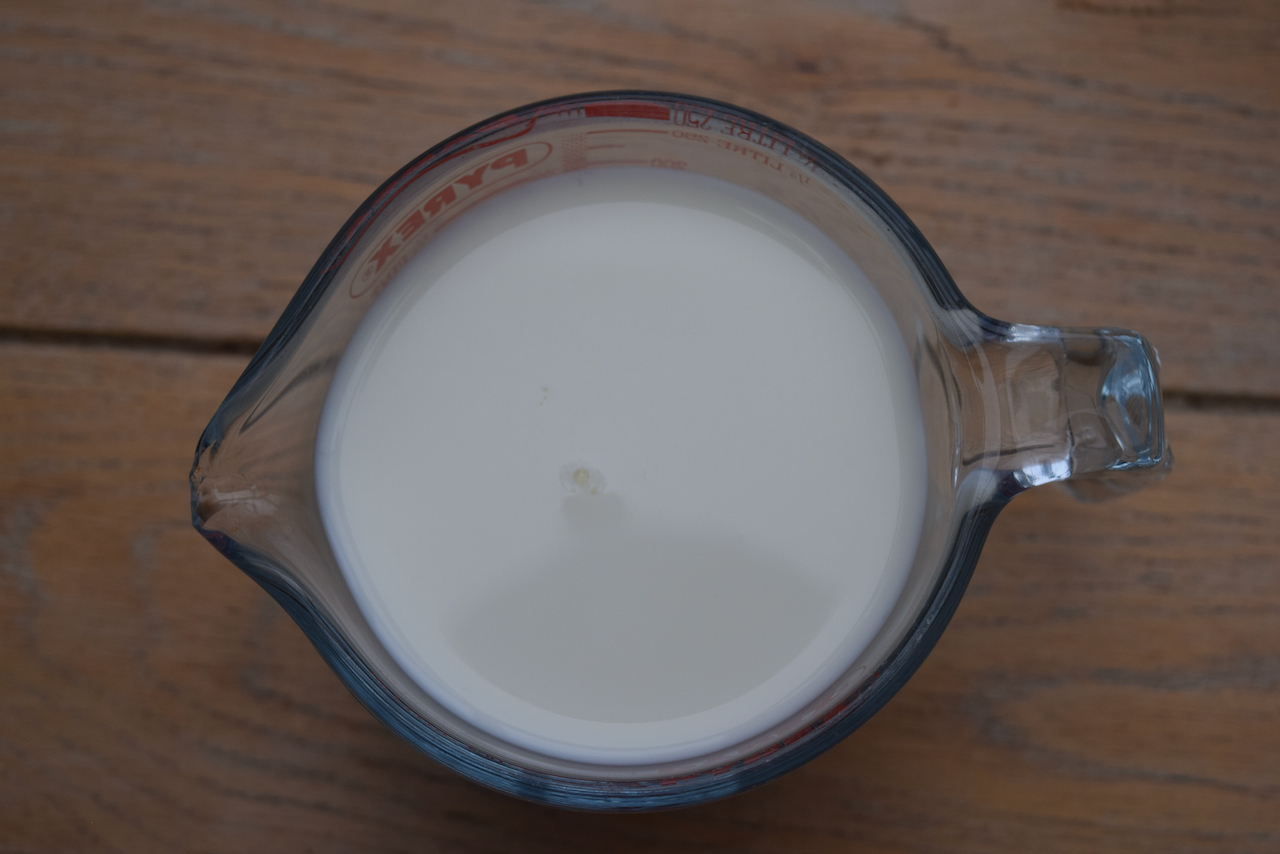 Tip in the dark chocolate, pinches of salt and cinnamon and vanilla then stir until the chocolate has melted and it's well blended.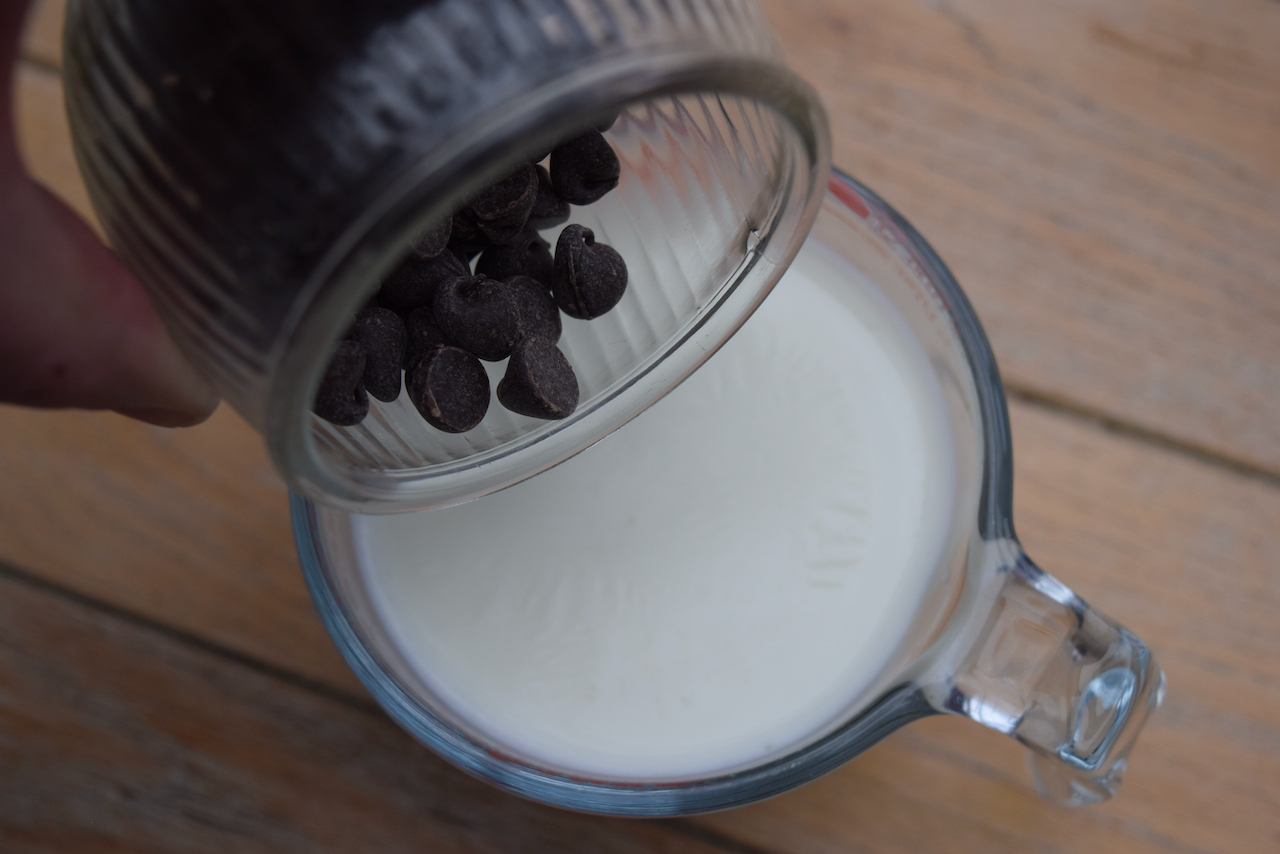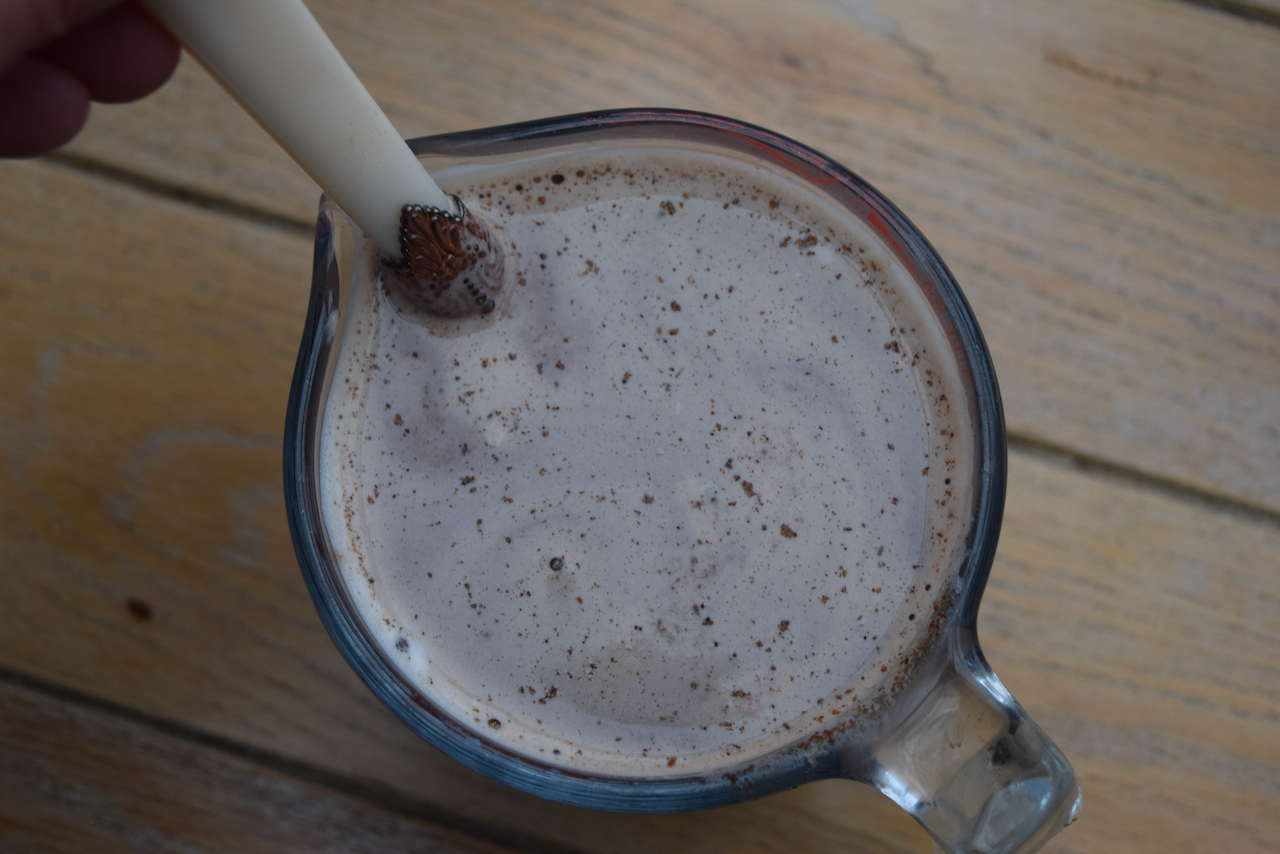 Measure in your tequila of choice and give the whole lot a final whisk.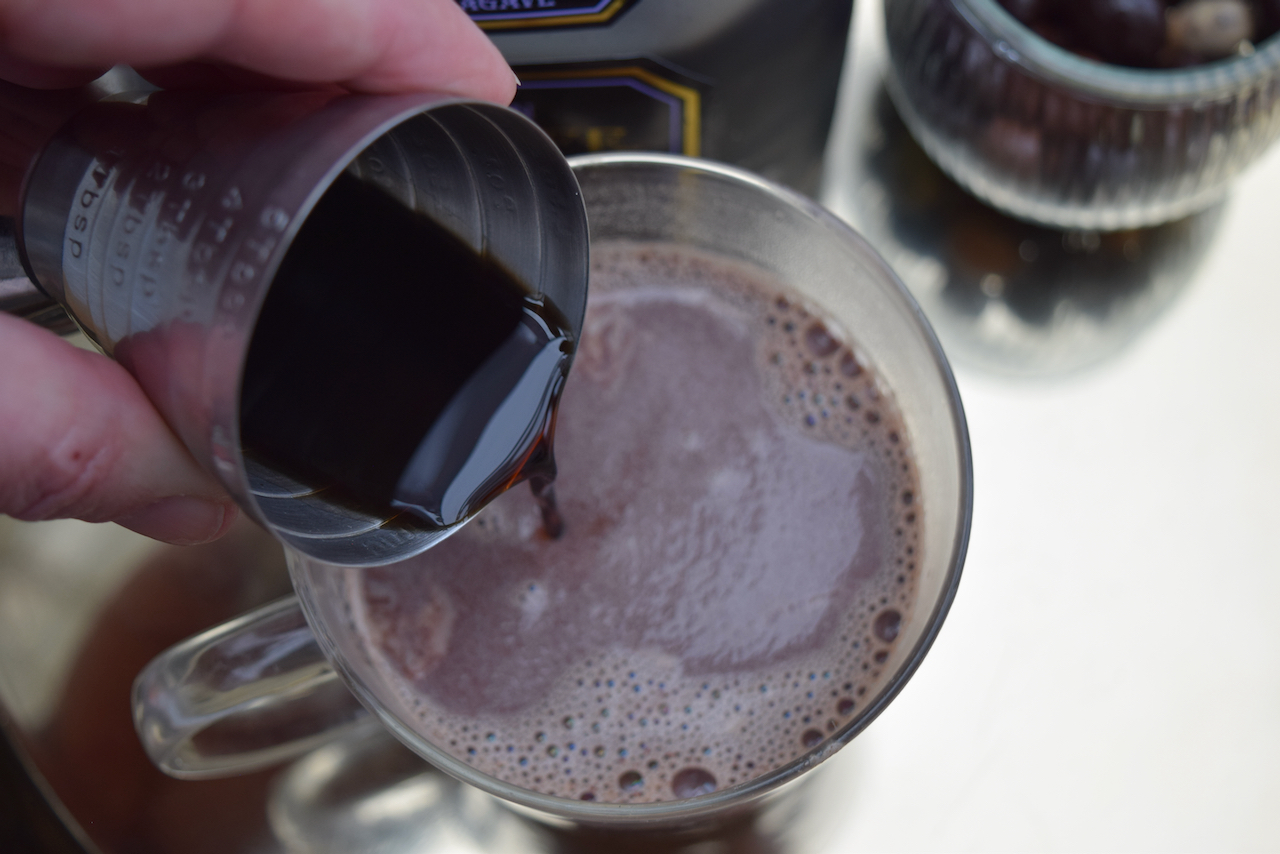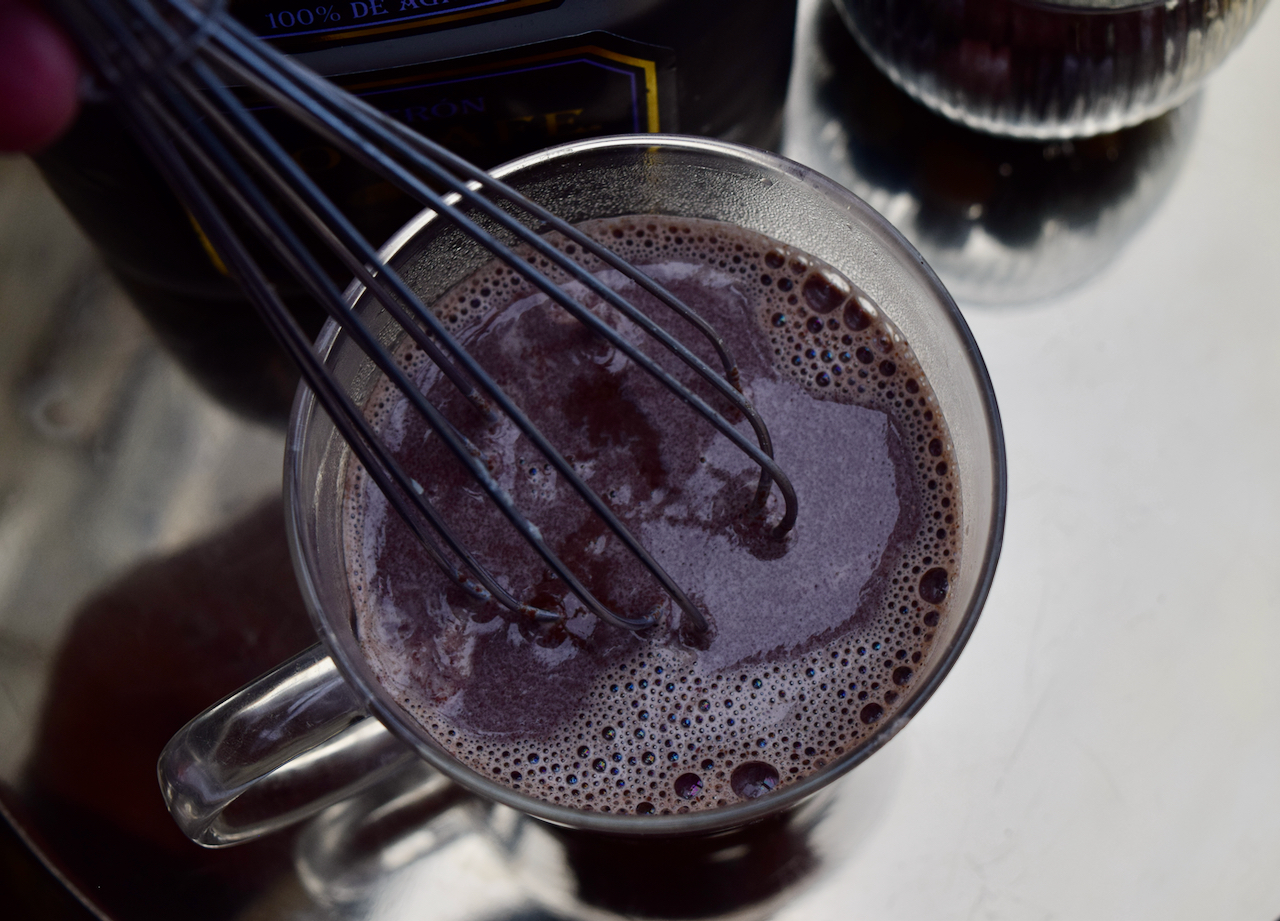 Have a tiny taste to see if you need any extra sugar and add accordingly. Now all you need to do is warm your hands on this wonderful, comforting drink.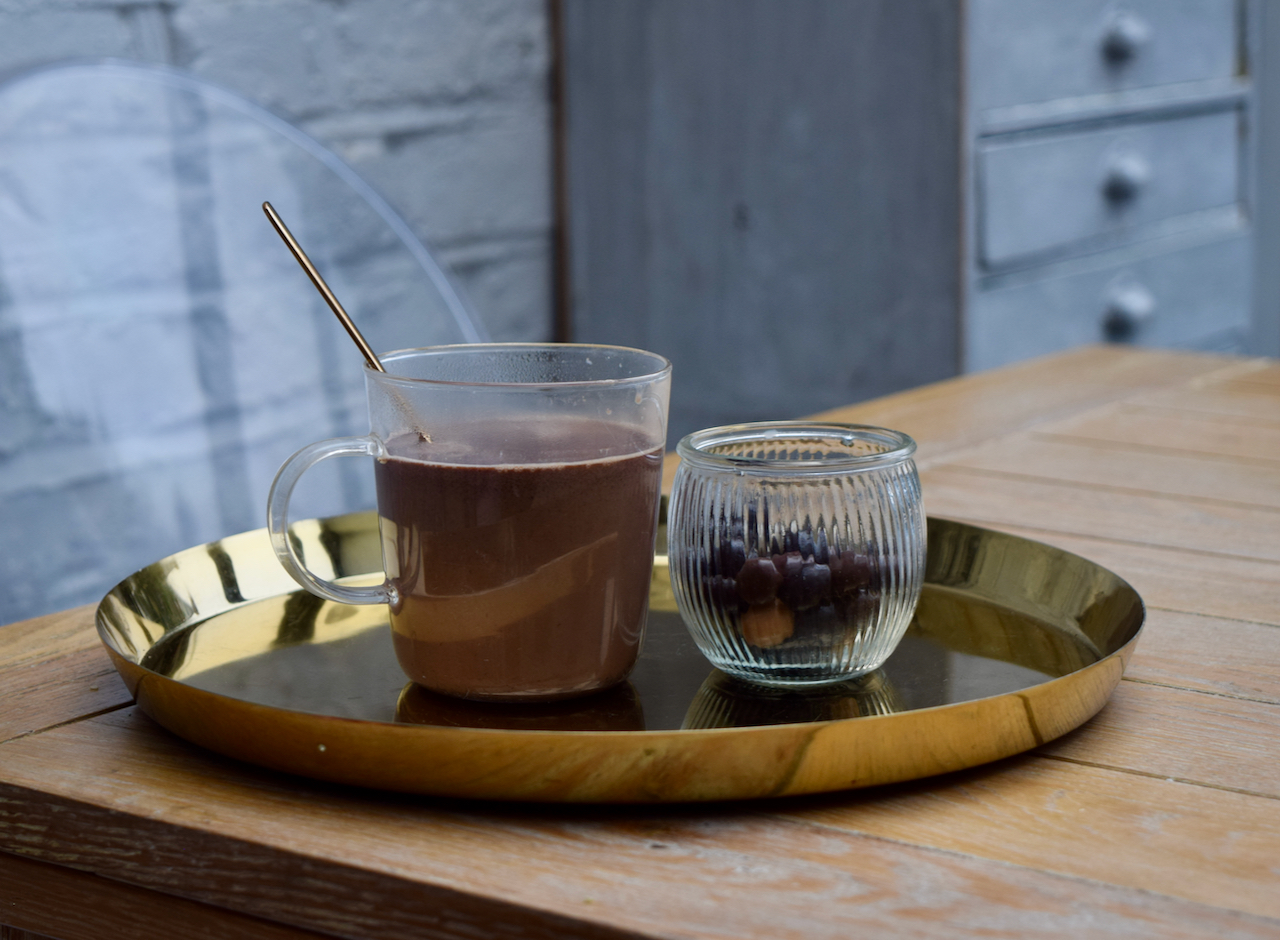 Chocolate coffee beans an optional but delicious extra.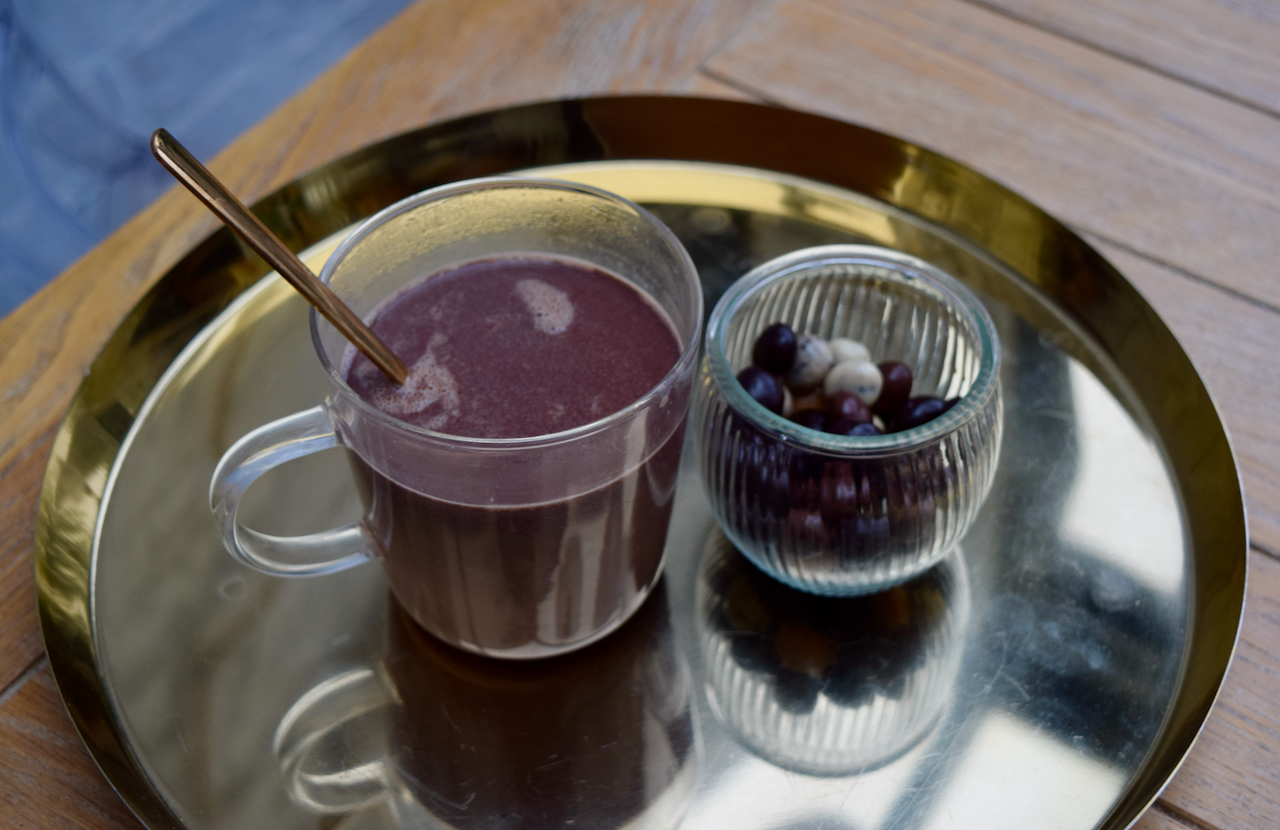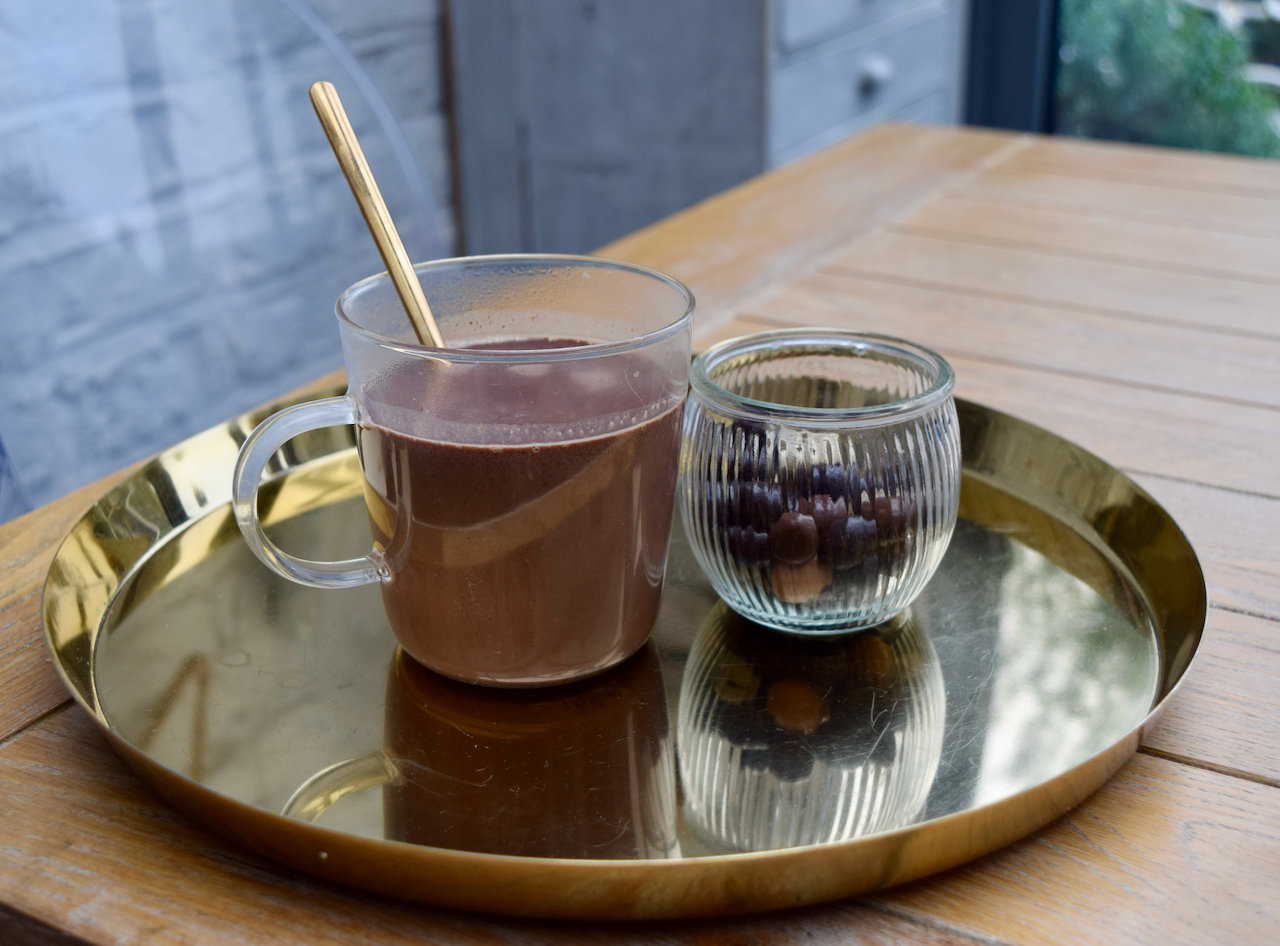 It's perfect boozy hot chocolate weather; not that I need any excuse to add a splash of something to a milky drink.
Have a lovely, if not desperately exciting, weekend.
Lucy x
This post contains an affiliate link to Amazon. Should you choose to buy via this link Lucy Loves will receive a tiny commission at no extra cost to you. Thanks so much.
Tequila Hot Chocolate recipe
Makes 1
You just need a small pan or jug and glass for this
300ml milk, you choose, full fat, nut, oat, etc
pinch cinnamon
pinch salt
1/2 teaspoon vanilla extract
50g dark chocolate, anything over 50% cocoa solids
40ml tequila, I had coffee Patron and it was just perfect for this
1/2 teaspoon sugar, optional and to taste
In a small pan on the hob or in a jug in the microwave, heat the milk until it's just come up to the boil. Tip in the chocolate and stir well until your chocolate has melted and it's smooth.
Add a pinch of cinnamon, salt and vanilla extract then pour in your chosen tequila and stir again. Taste to see if it needs any additional sugar and add accordingly. Sip and feel warm and cosy.