Easy Plum Tart Recipe
Having just professed to not wanting to become a holiday bore, I also don't want to become a kitchen refurbishment bore, however, just another quick mention before the building work begins. I have been thinking about what I won't be able to cook whilst I am ovenless and pies and tarts came high up on the list. At this time of the year my stomach goes from craving light basil scented caprese salads to having a fancy on for bloody great big slabs of pie. I love pastry, but sometimes all the blind baking and pressing into tins can be a bit of a pain. So, to compensate for all this kerfuffle, today I am sharing this super Easy Plum Tart recipe.
As well as autumnal cravings for pies, I also hanker for plums *not a euphemism* at this time of year. Stewed with a hint of brown sugar and cinnamon alongside a bowl of rice pudding, in a rich sauce to serve with duck or just straight from the fruit bowl, I am not fussy. So when I discovered this brilliant Plum Tart recipe on Simply Recipes, huge thanks to them, I made it in haste.
This tart is the variety you don't have to blind bake and line a tin, you just roll out a large messy circle of pastry, plop on your plums and take it from there. My kind of baking, precision is not my strong suit. I have included a recipe for a wonderful pastry, but if you don't fancy making this, a good quality, all butter shop bought pastry will still be good. The tart makes a simple, wholesome pudding, slathered in cream, adorned with custard or with a big scoop of ice cream. Or when no one's looking, all three.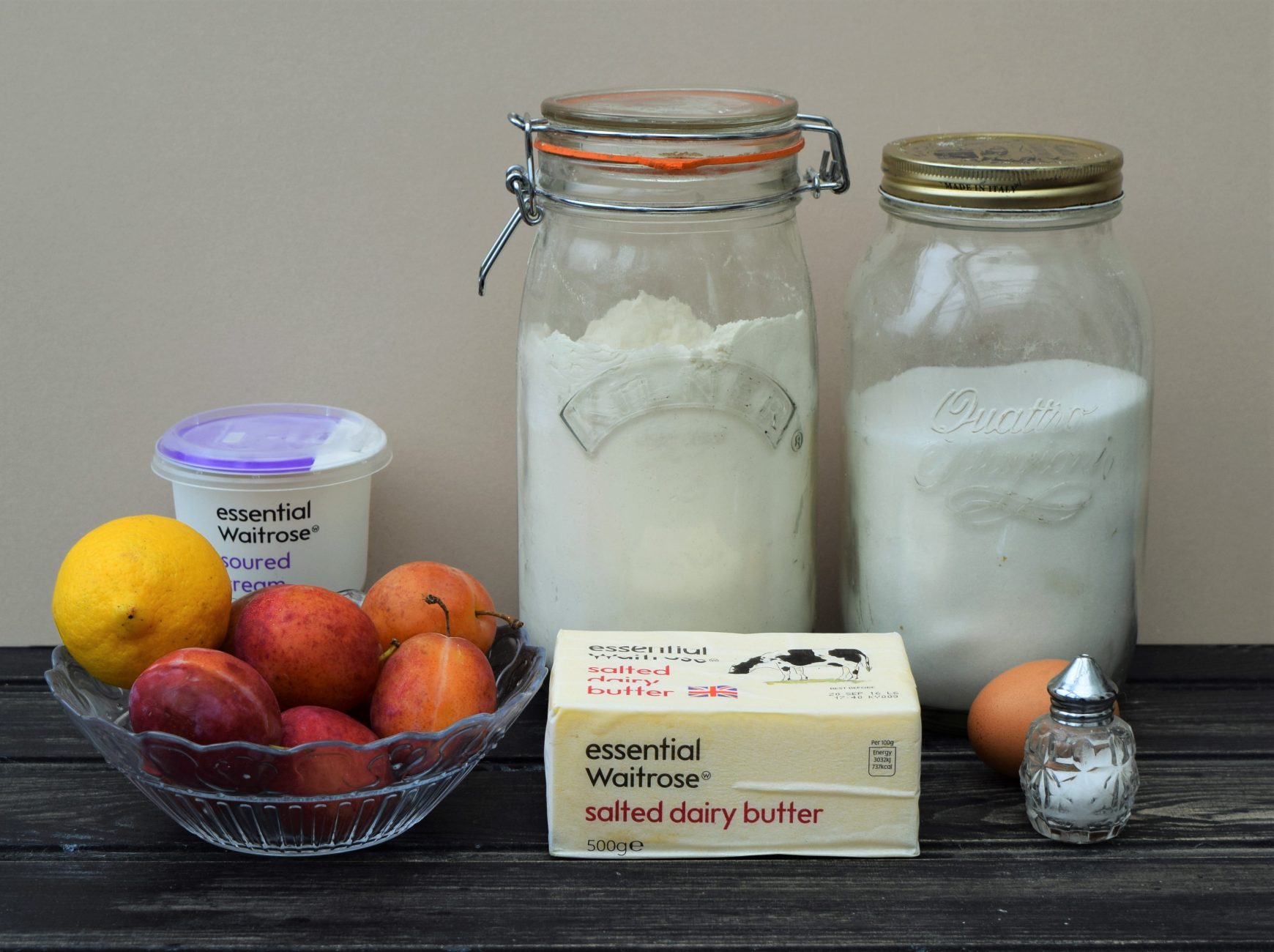 What a wonderful seasonal line up for such a homely dessert. I made my pastry in the Magimix for speed, but it's just as easy to make by hand in the oldie woldie world way. Or buy it.
Make a start on your pastry either by adding the cold butter, flour, sugar and salt to your food processor or into a large bowl. Process or rub the butter into the flour by hand, until your mixture resembles breadcrumbs.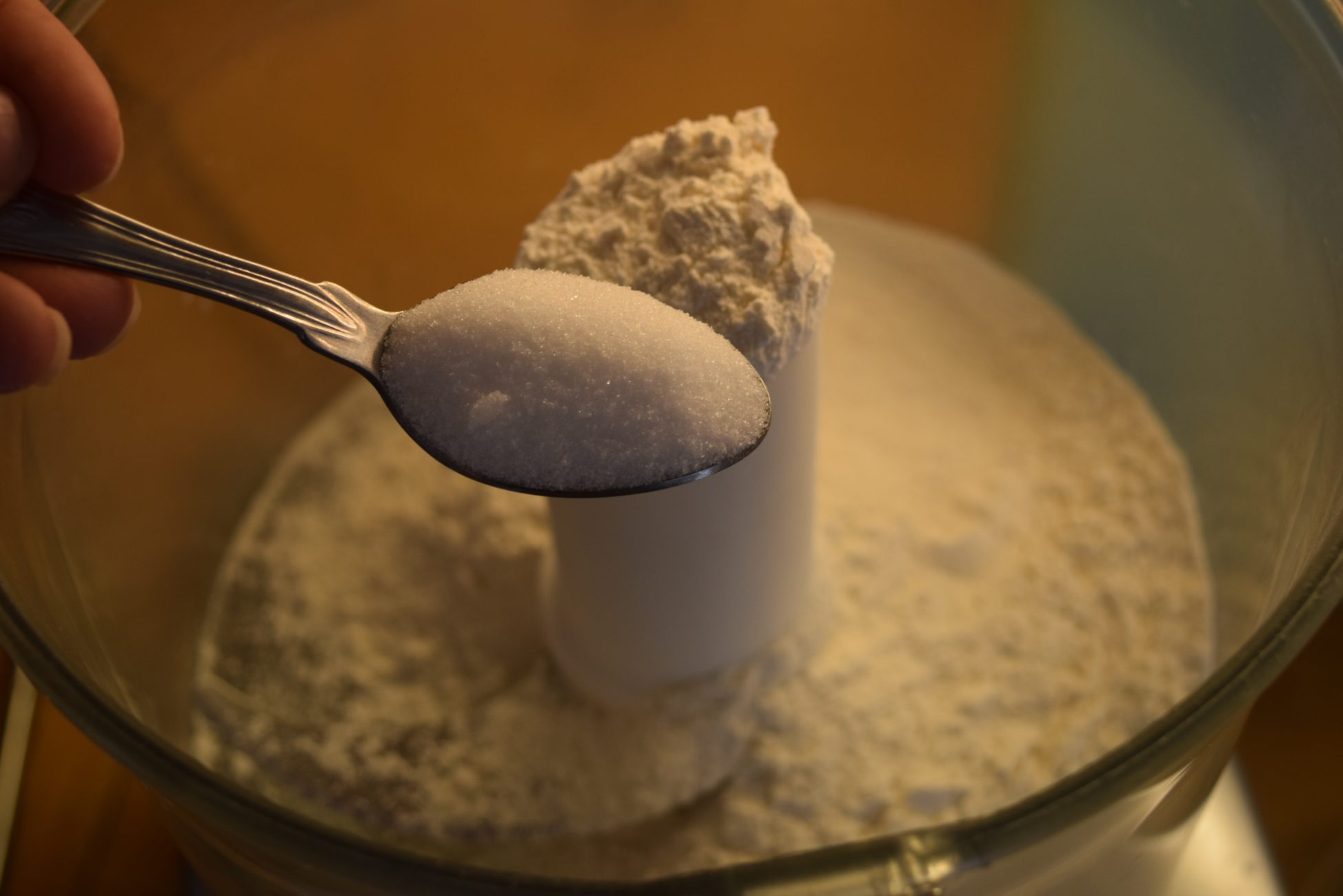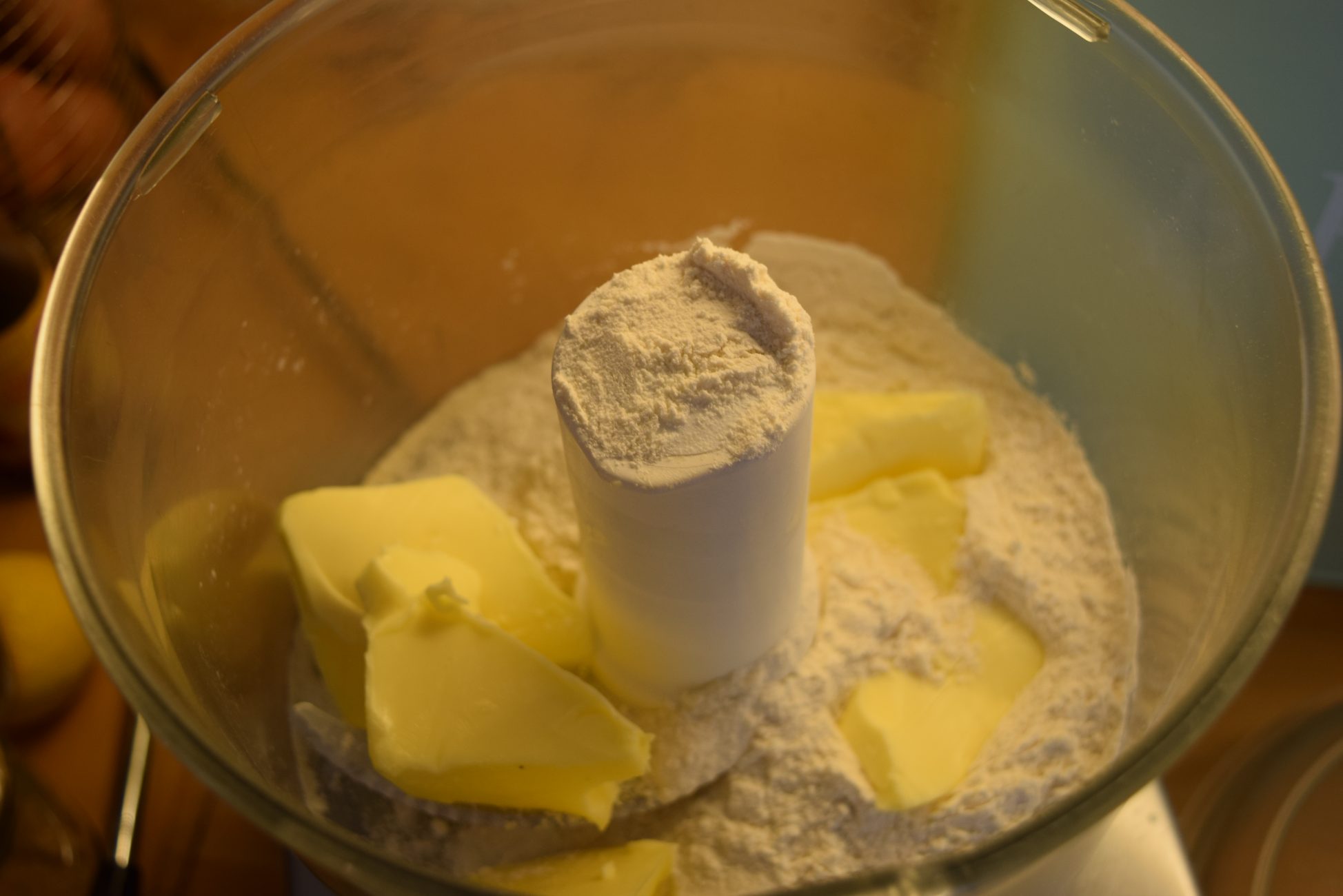 Once you're at the breadcrumb stage, add in your sour cream, a tablespoon at a time, until your mixture forms a soft dough. You may only need one tablespoon, but do add another if your dough is too dry.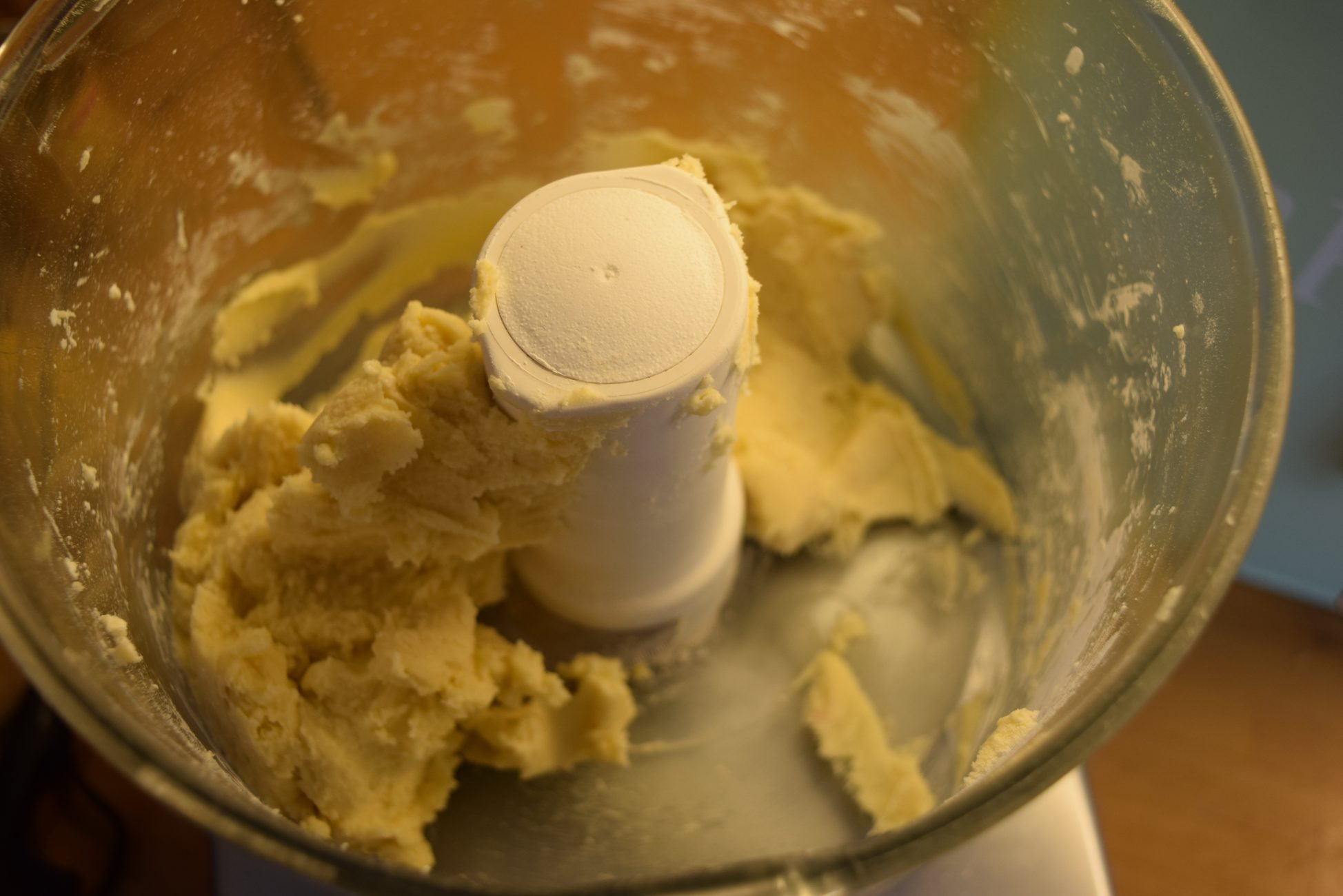 This is quite a soft pastry, so turn it out onto a floured work surface, form a ball then wrap in cling film.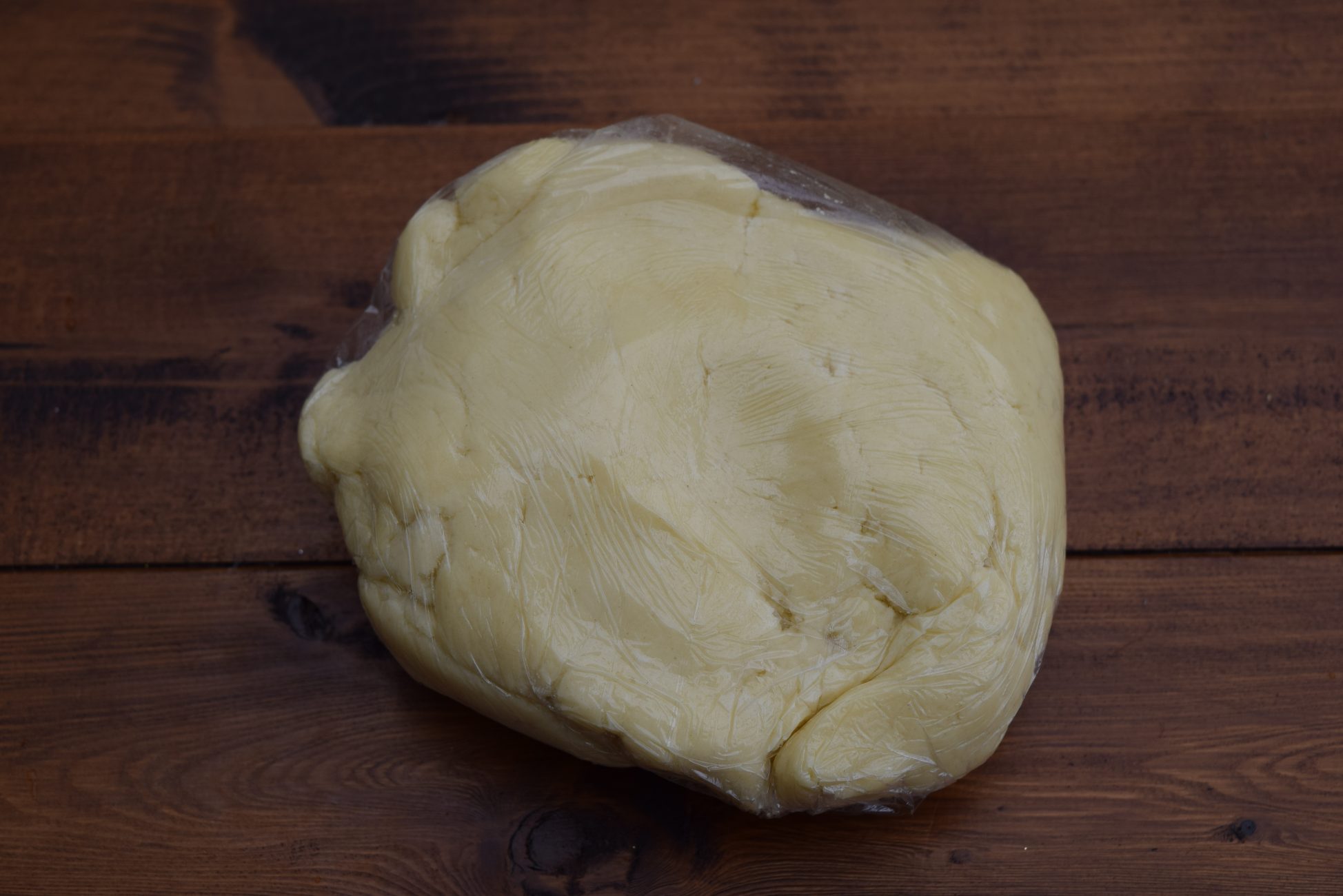 Pop your ball of pastry into the fridge for an hour or so to chill and firm up. While this is going on, prepare your plums.
Stone and slice these seasonal beauties and put into a bowl.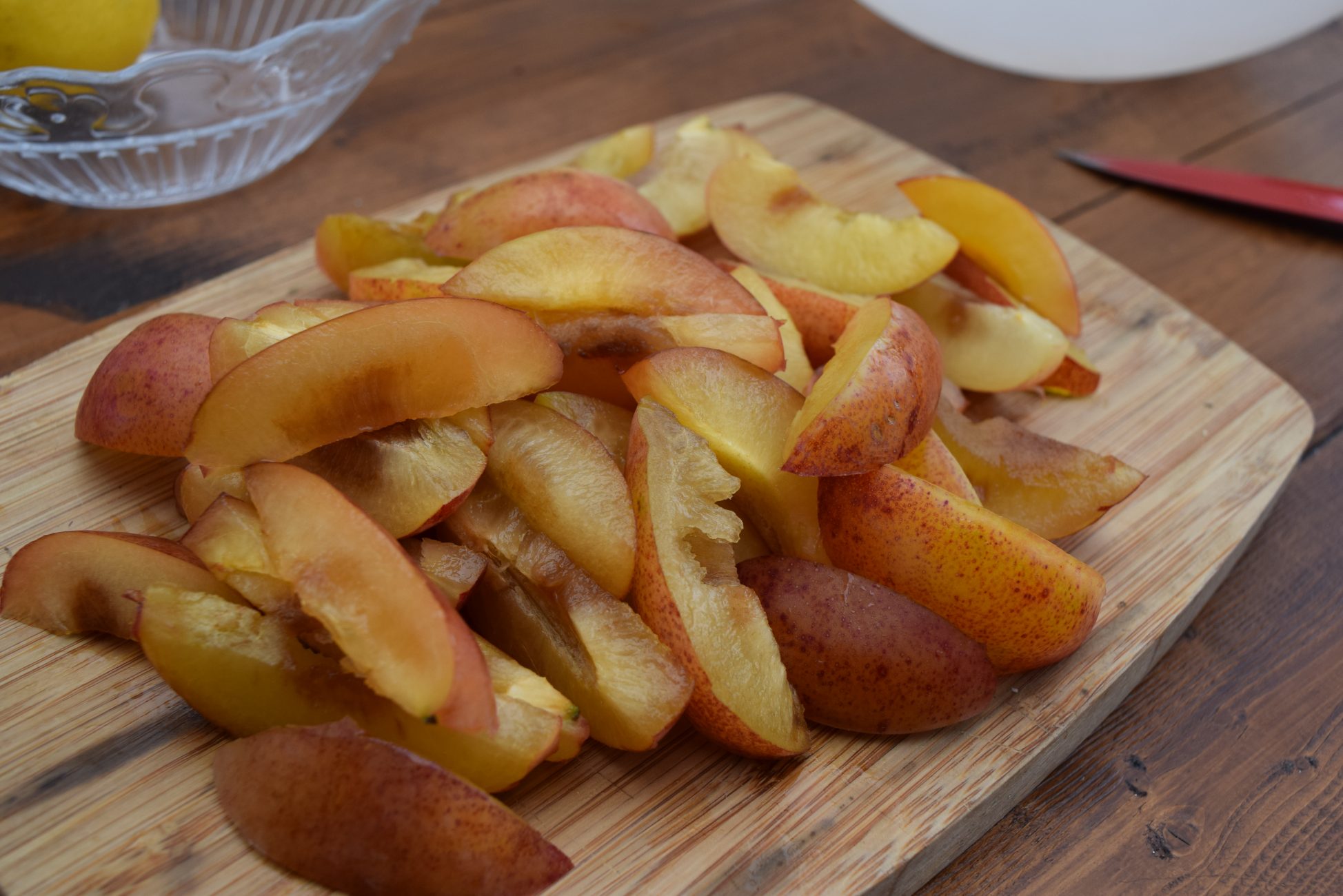 Next, stir in the sugar, both lemon juices and zest, and the flour.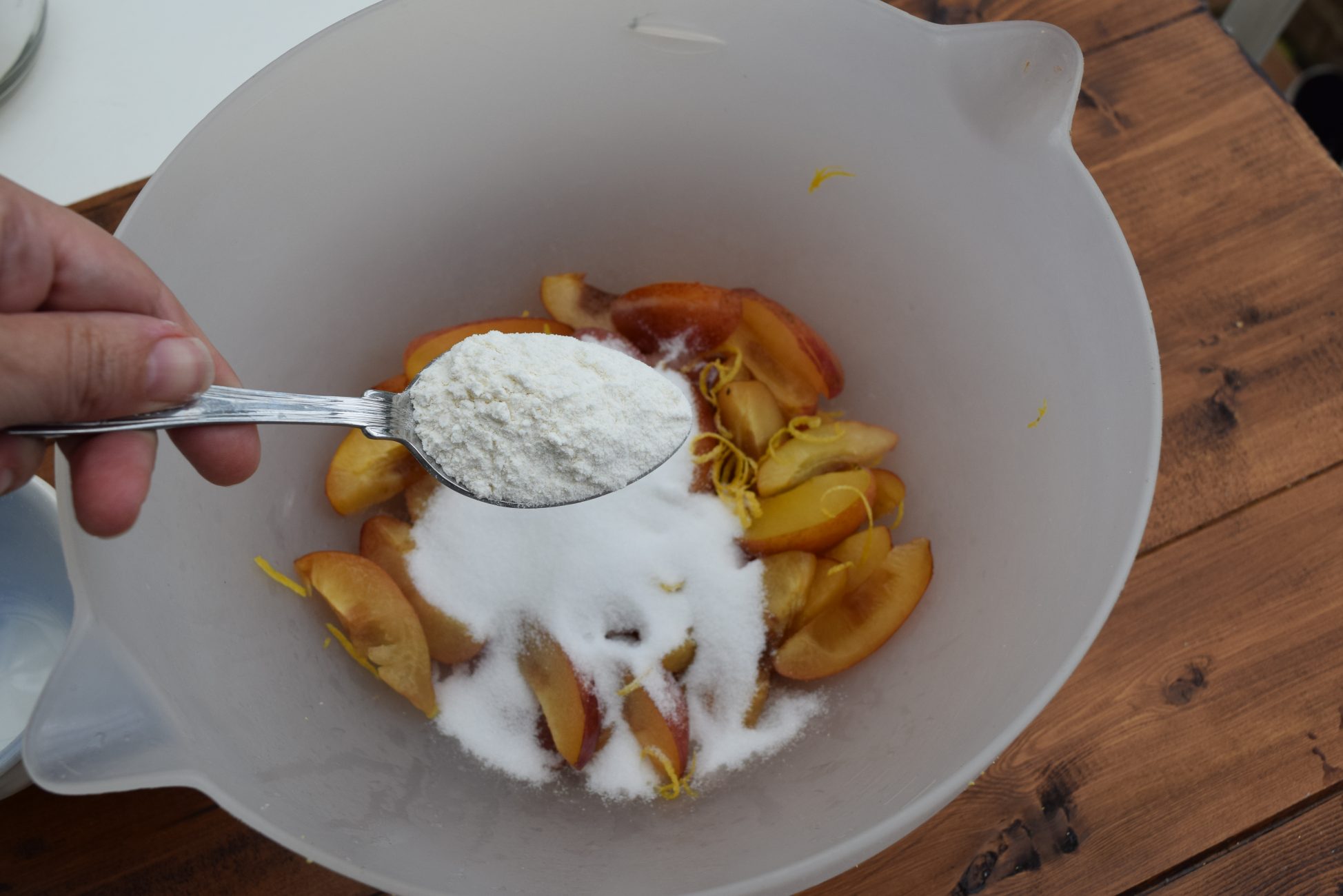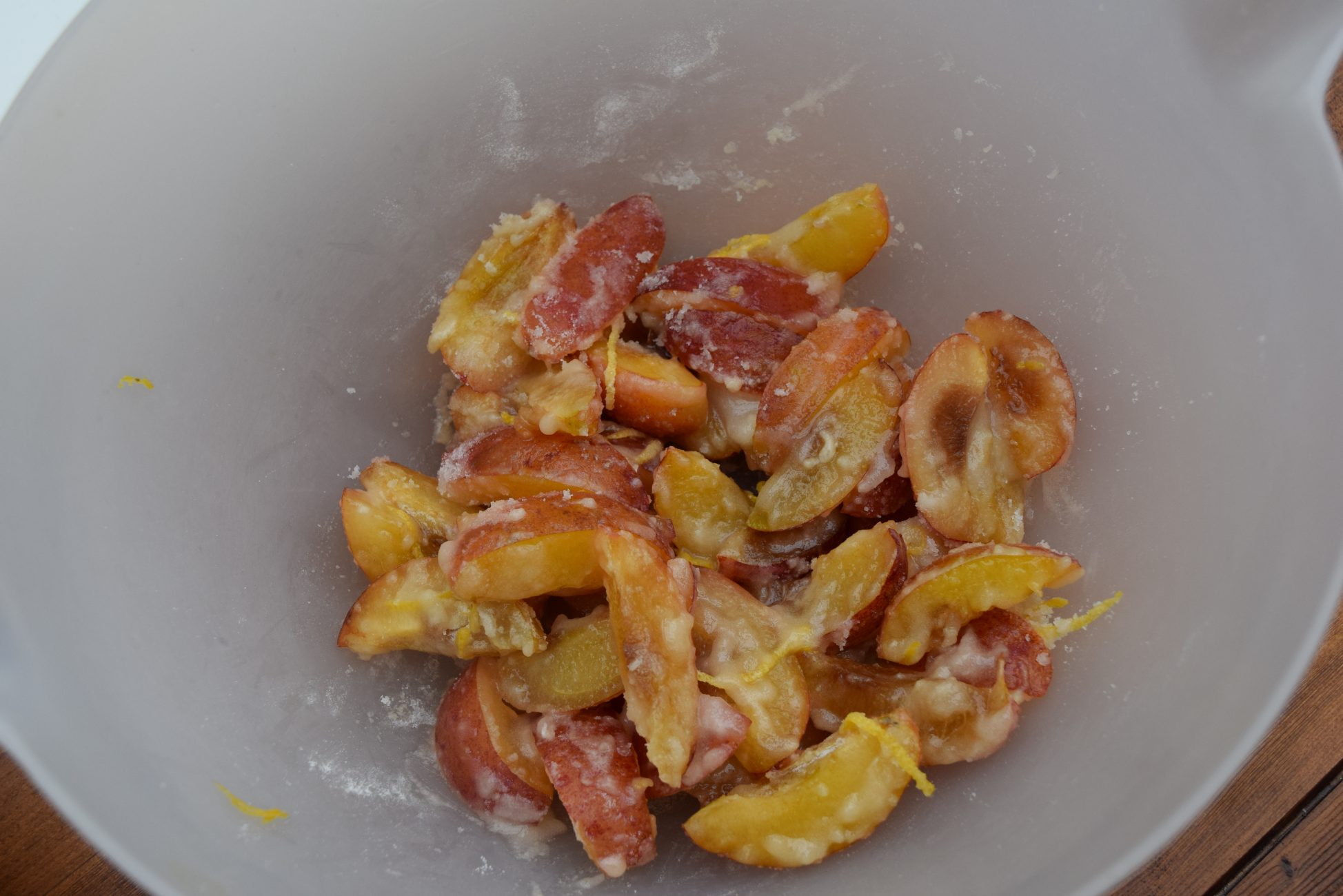 Put these plums to one side, get your rolling pin out and pre heat your oven to 160 degrees fan assisted.
Once your pastry is ready, turn out onto a well floured work surface.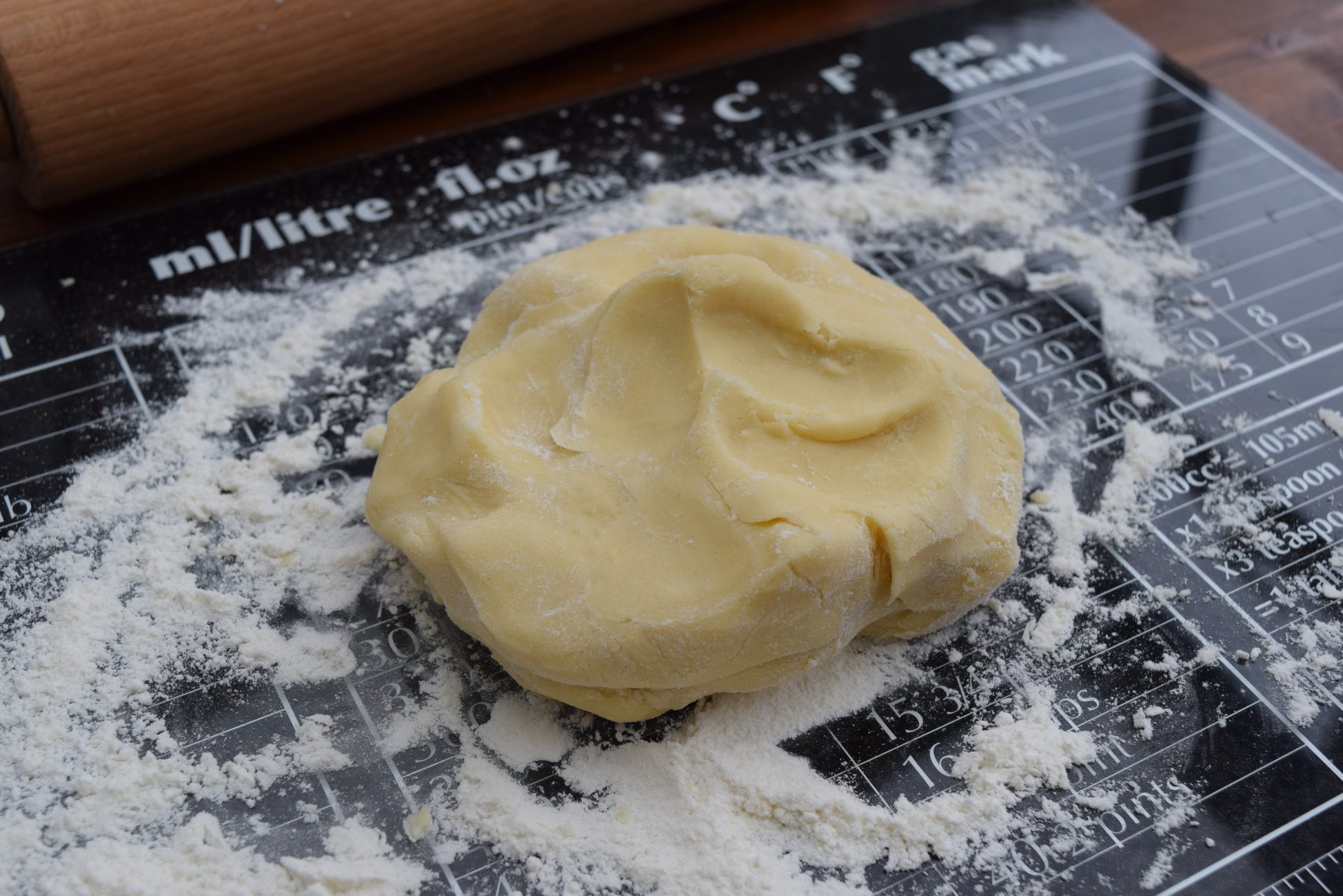 Roll this, or a lovely bit of shop pastry, into a messy circle with a diameter of about 35cm, that's 13 inches in old money.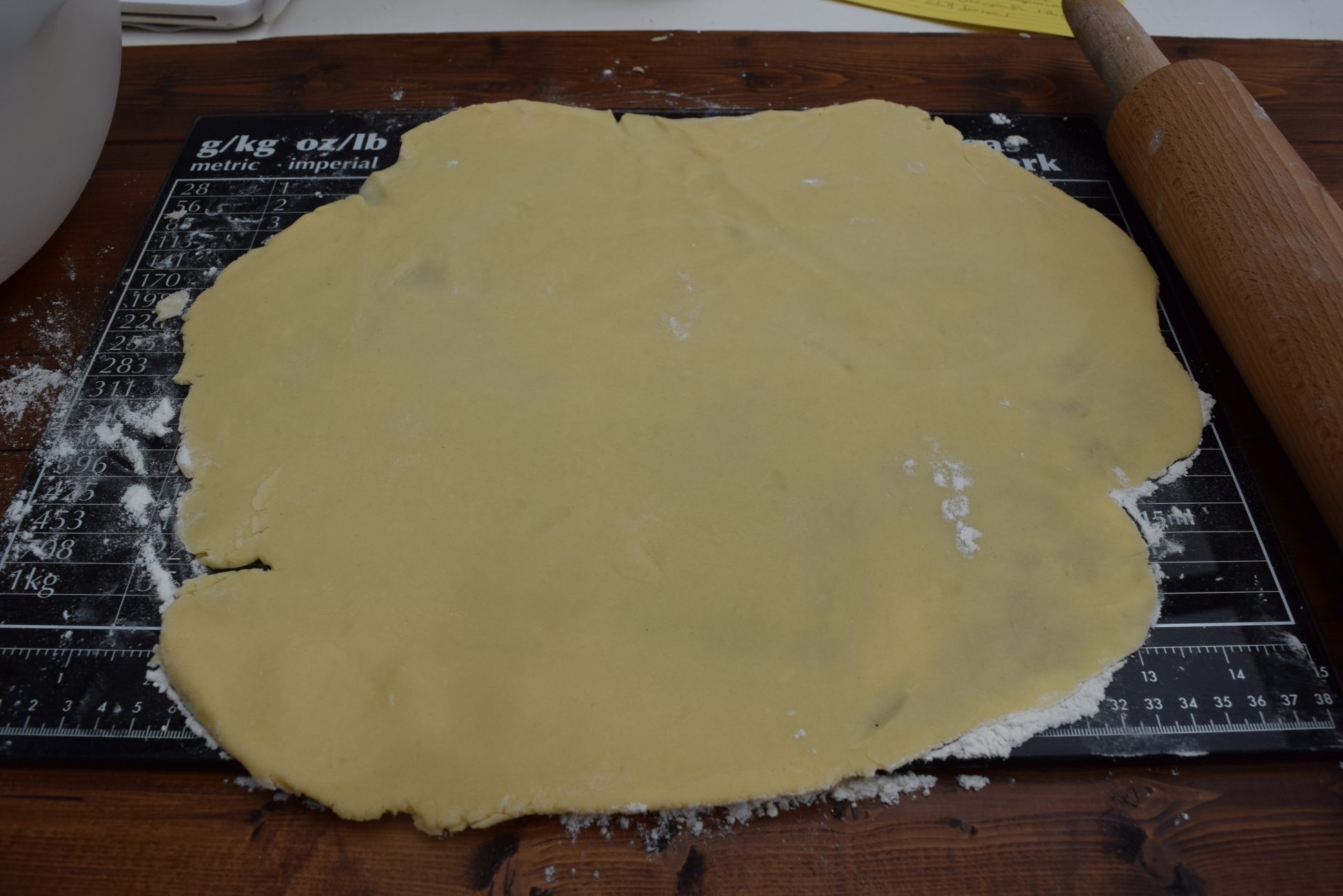 At this point, and I wish I had done this, carefully place the pastry on a lined baking sheet. It will make moving the tart easier once it's filled.
Place your sliced plums into the center of the pastry, leaving a border of around 6 cm around the edge.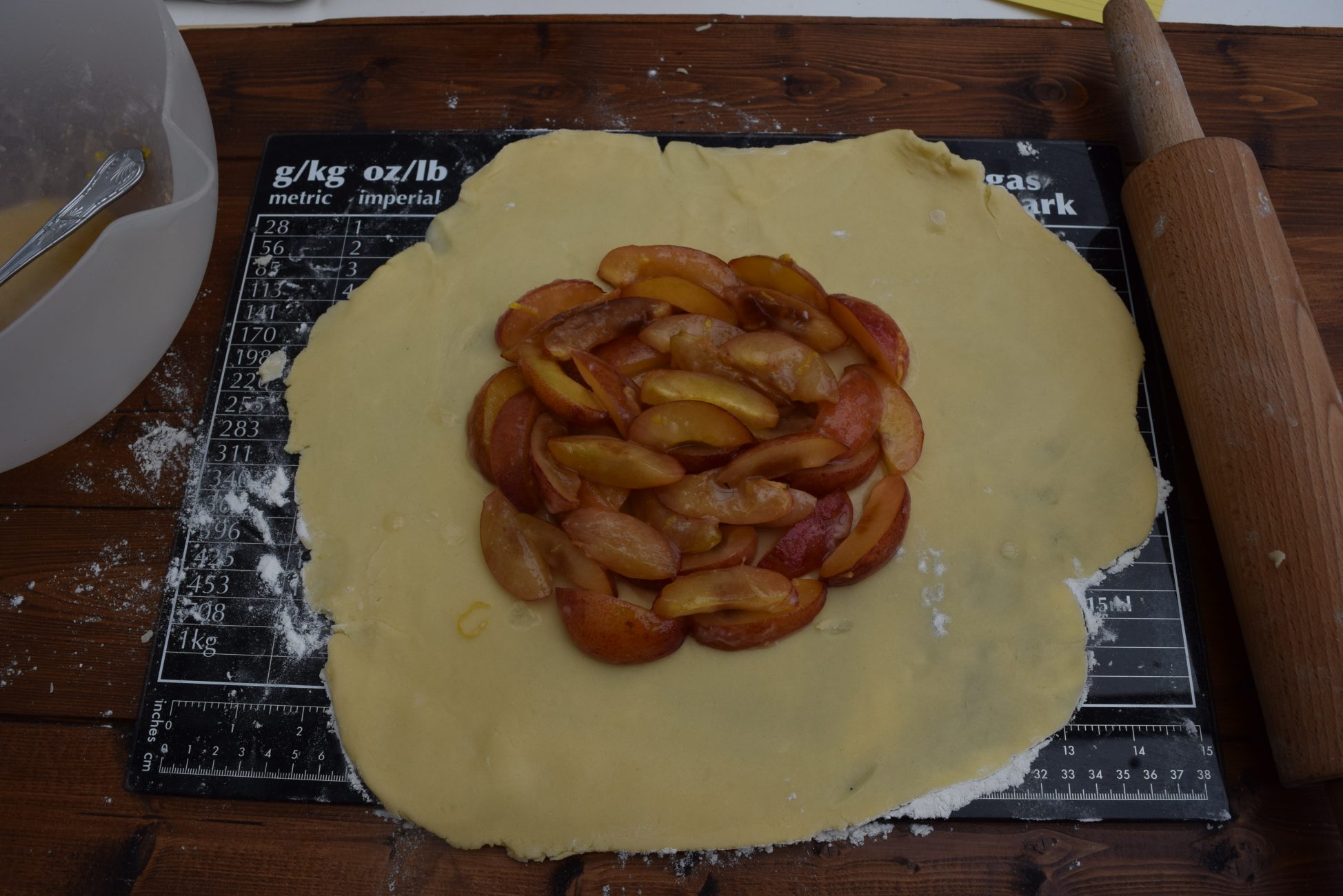 Elegant this isn't and I have to say, mine really didn't look like an oil painting *I said it before you thought it*.
Next, it's just a matter of fashioning a crust for your pie by folding in the edges. Again, there's no real art to this, just fold in the border so it partially covers the plums, but leaves the middle open to the elements.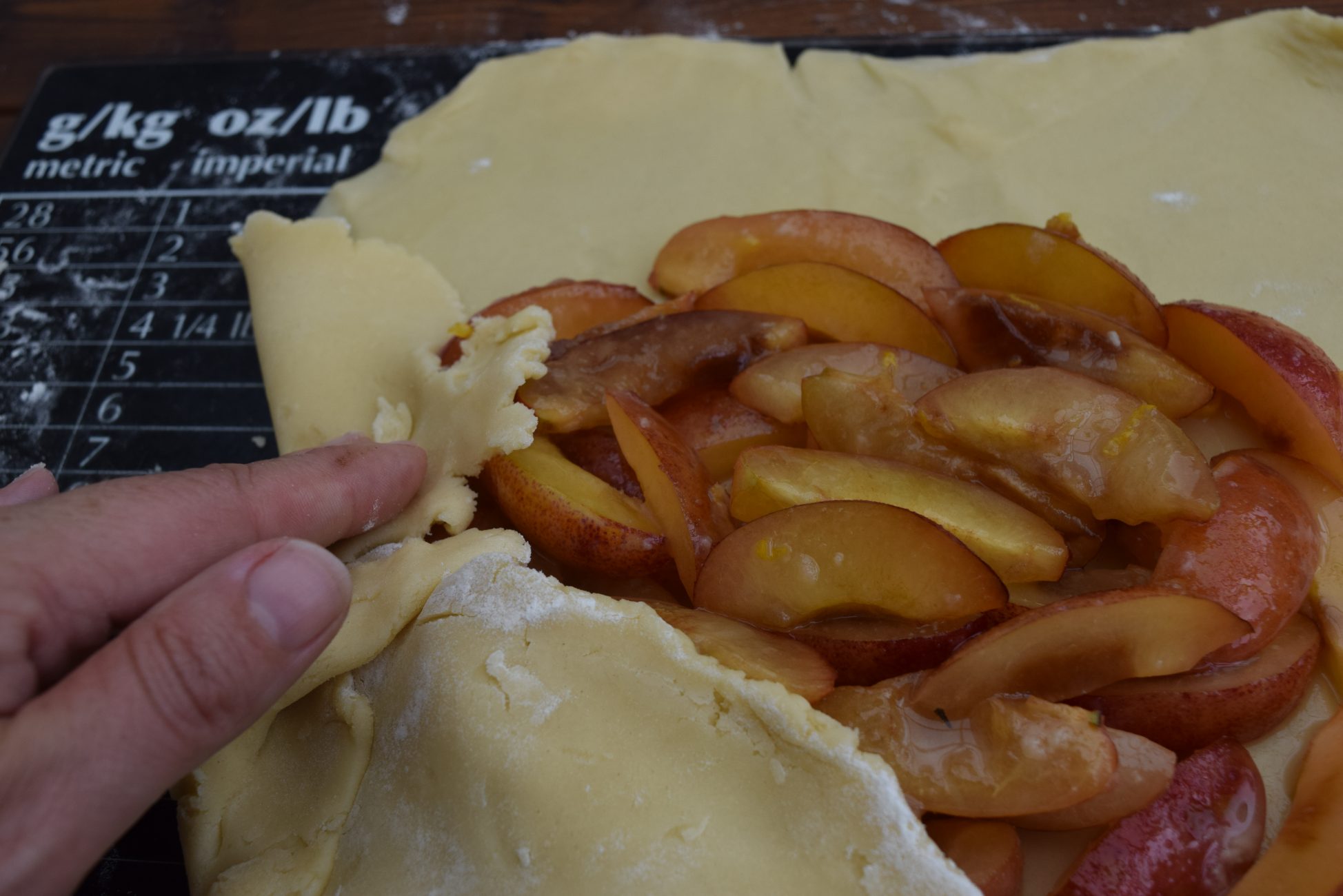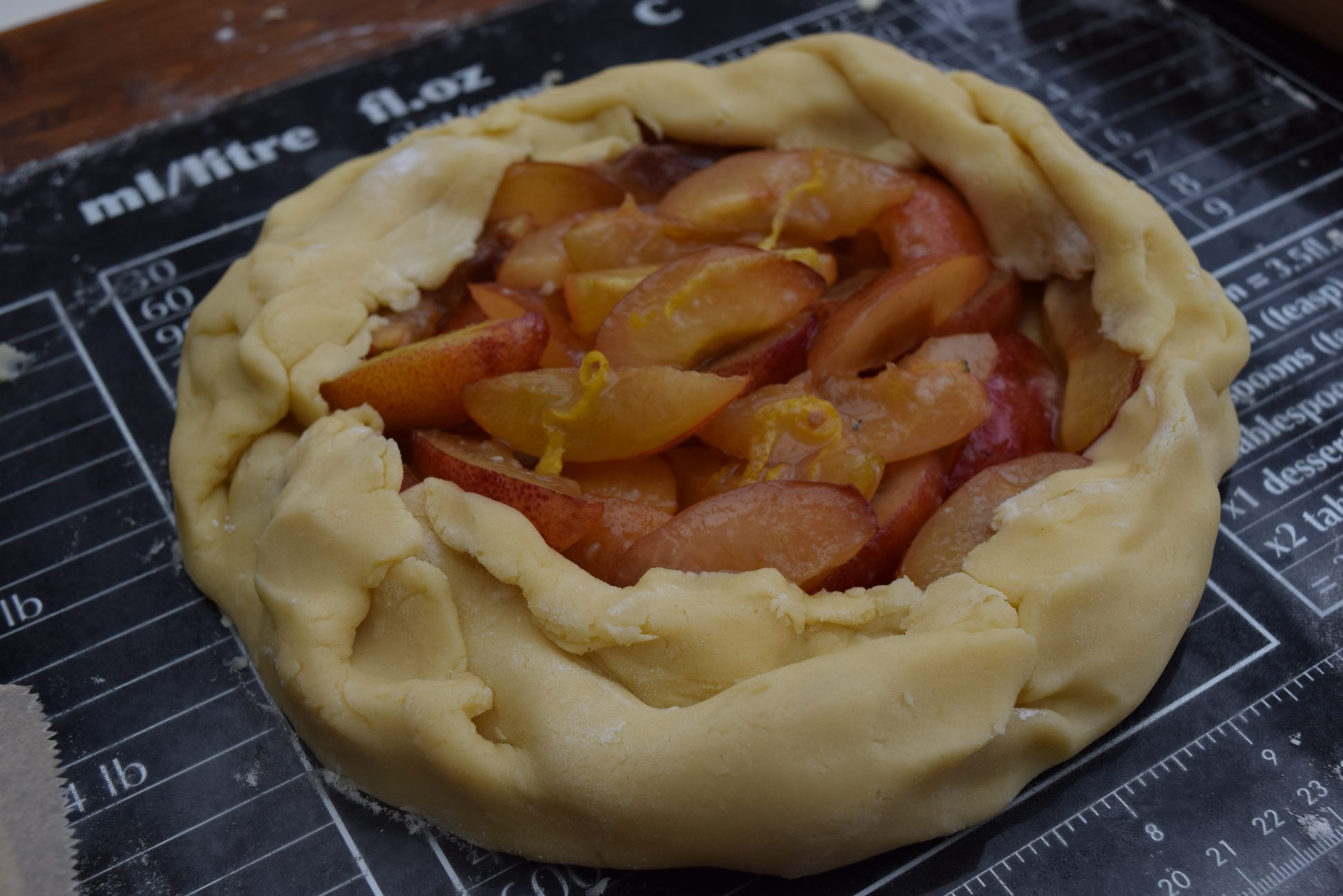 Brush the tart with some beaten egg then sprinkle with a teaspoon or two of granulated sugar, or caster if it's all you have, then put in your hot oven.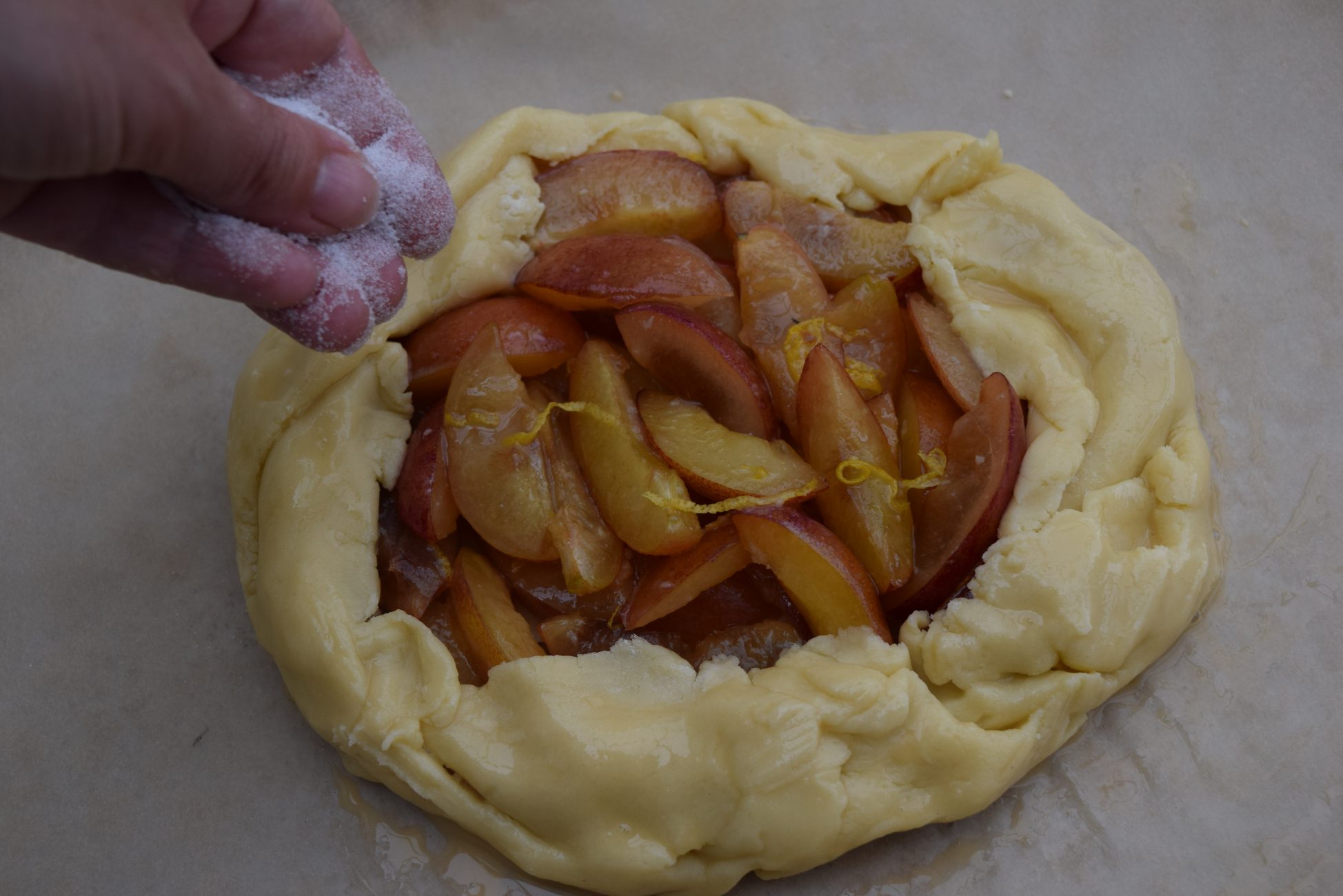 After 40 to 50 minutes your Plum Tart should be golden, crisp, bubbling and making your mouth water.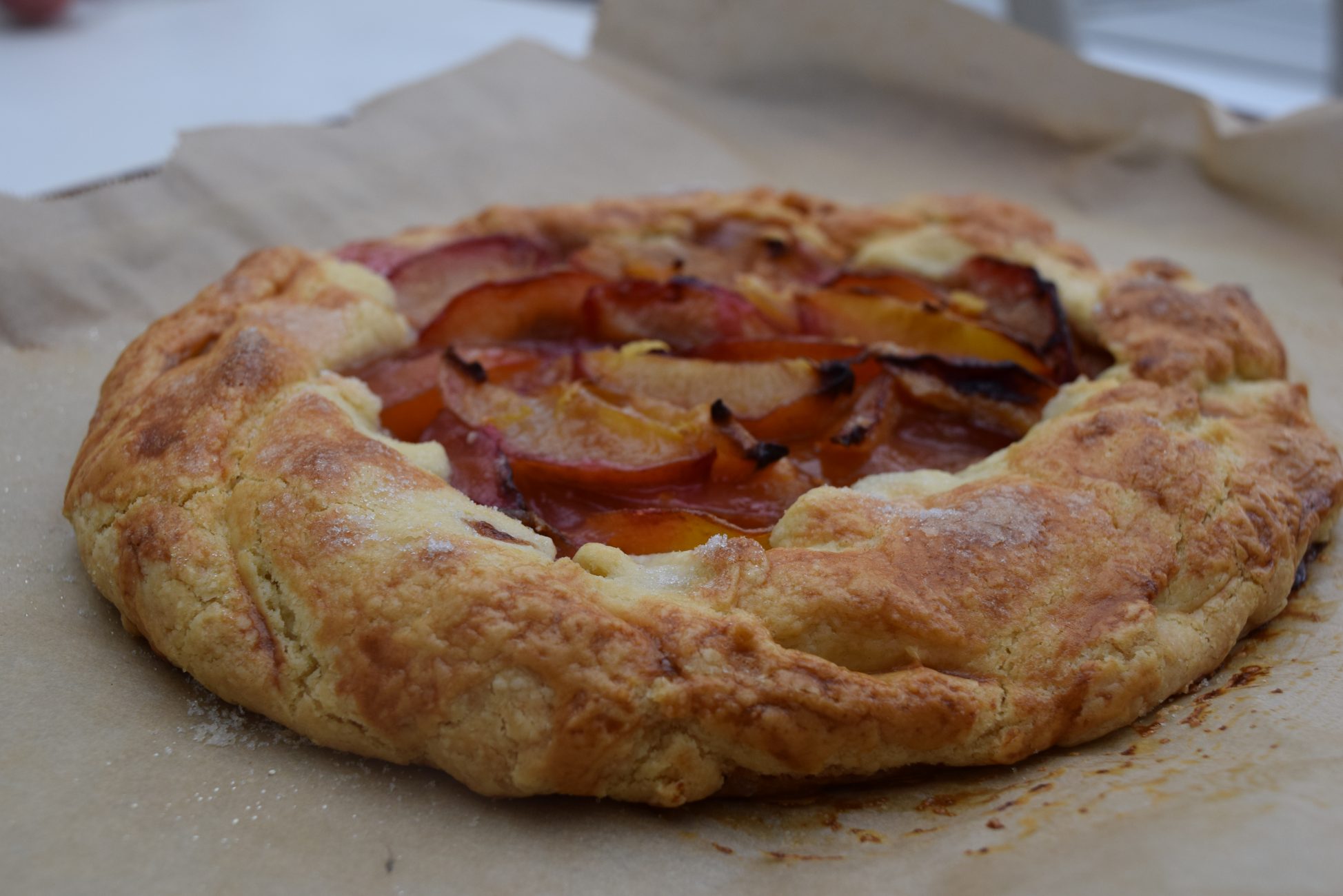 Leave this to cool down slightly, if you can bear, before serving in mighty great big wedges, doused in cream.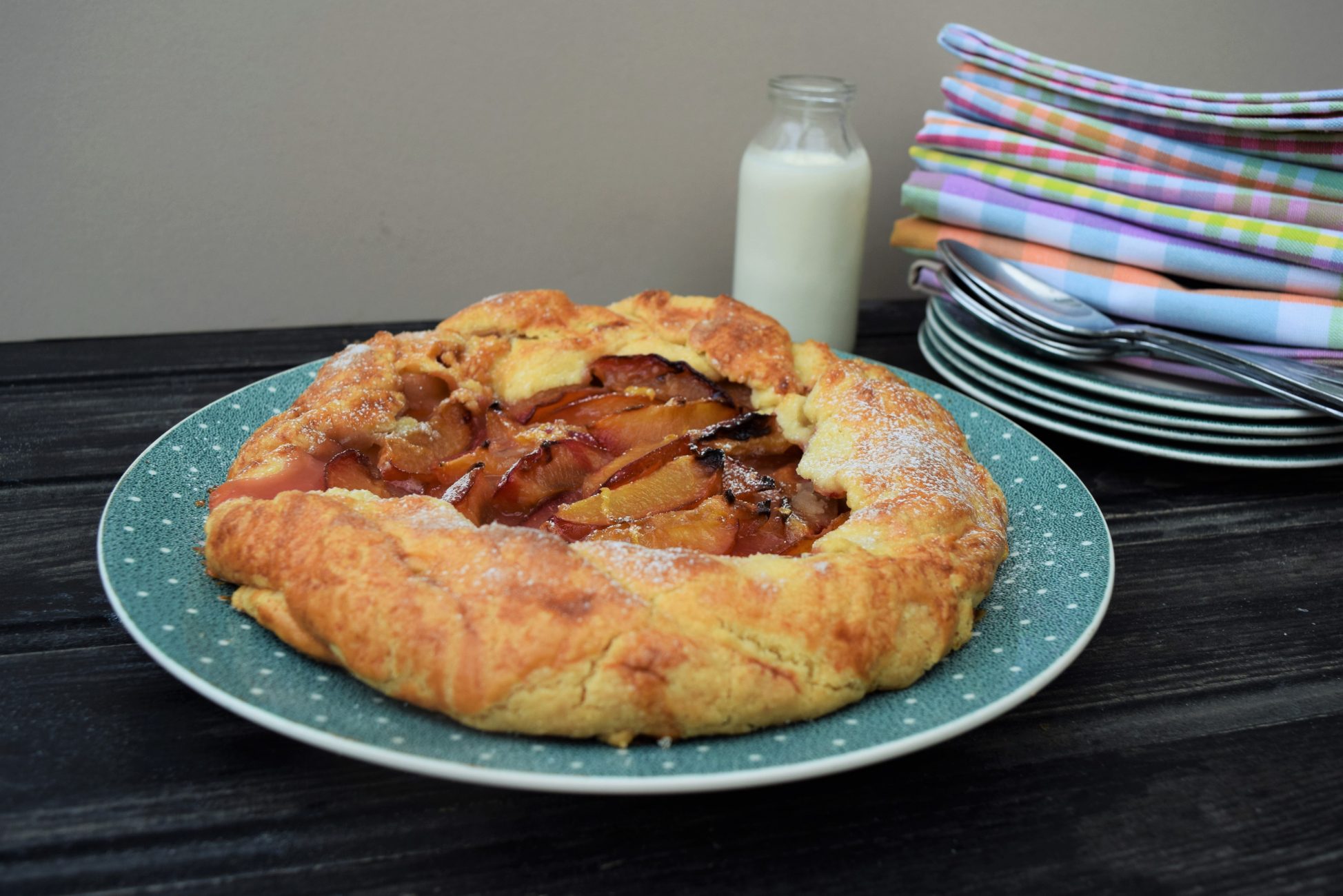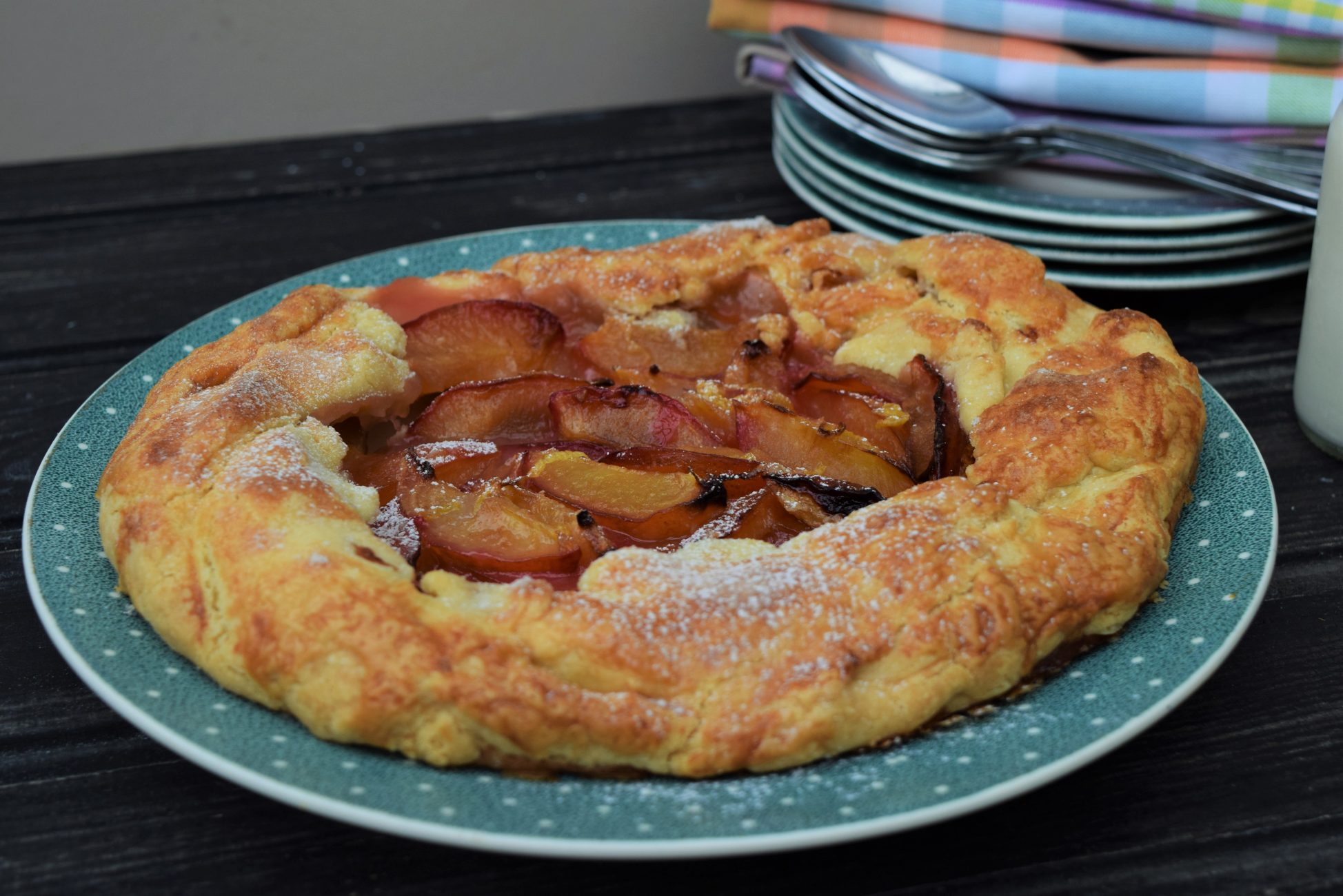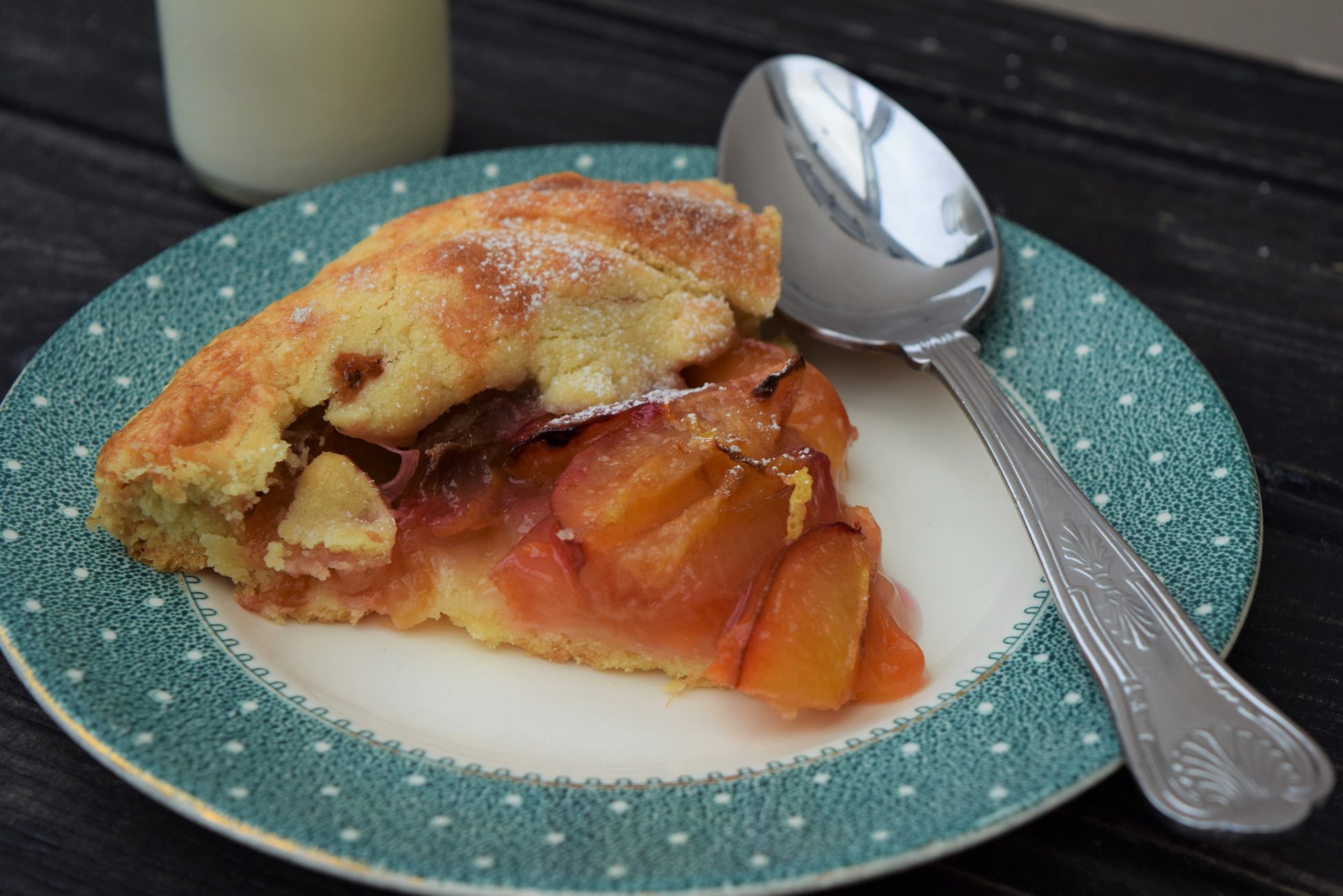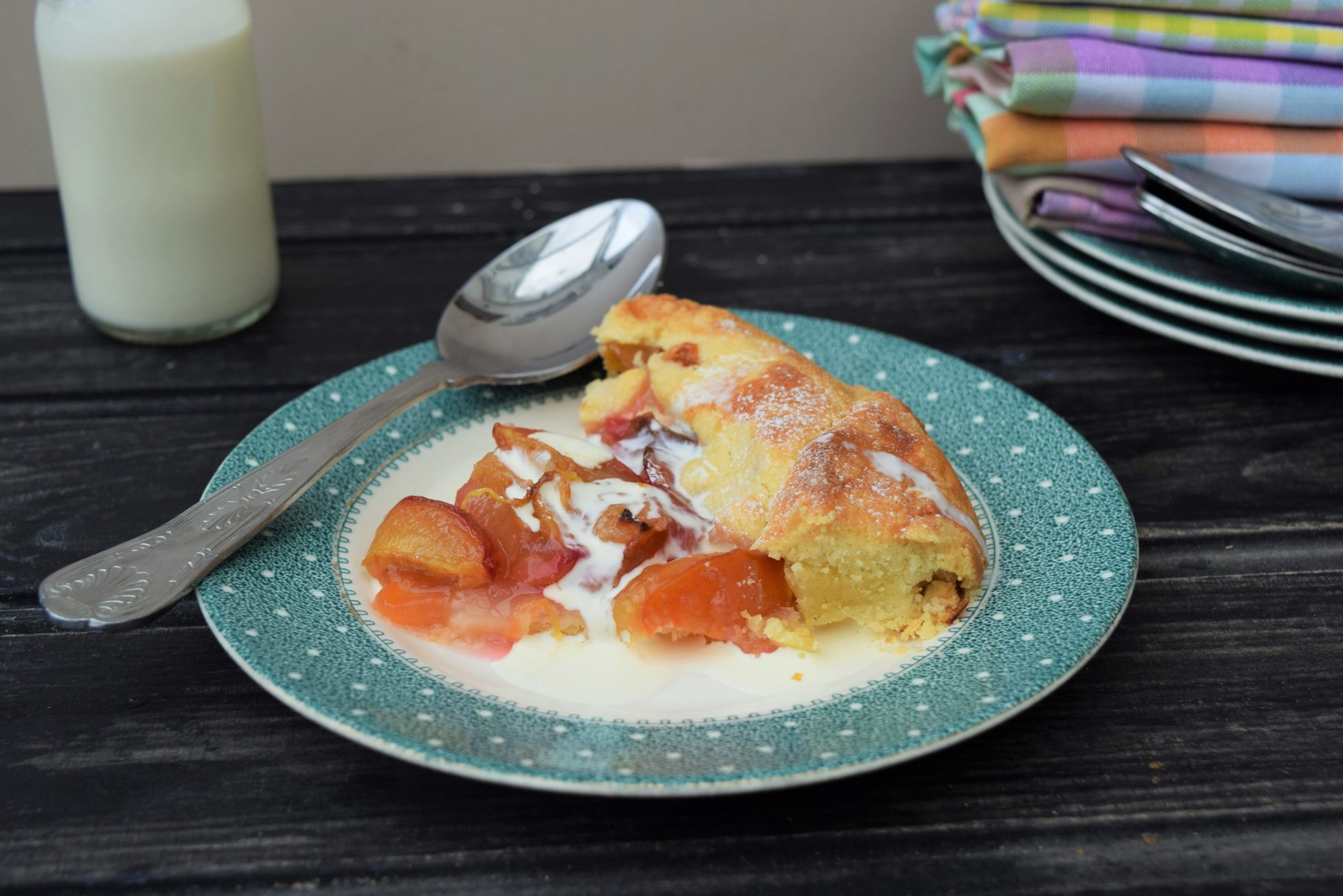 Crisp pastry, soft, sweet plums. This is what this time of the year is all about. There is a tiny hint of autumn in the air at last and my dog walks have a hint of September turning into October. And now your kitchen can have a whiff of autumn to it too.
Lucy x
Easy Plum Tart Recipe
Serves 6, or more if you're tight on portion control
You will need a mixer or a big bowl and your hands
Pastry
160g plain flour
110g cold butter
1 tablespoon caster sugar
1/2 teaspoon salt
1-2 tablespoon sour cream
Beaten egg and granulated sugar for brushing
Plums
6-8 plums, stoned and sliced
70g caster sugar
1 teaspoon lemon juice
zest of a lemon
1 tablespoon plain flour
a pinch cinnamon, optional
Make your pastry, either by hand or in a food processor. Take the flour, salt and sugar and rub in or process your cold butter until the mixture resembles breadcrumbs. It will be quite soft as the pastry is buttery. Add the salt and sugar then mix in the sour cream, one tablespoon at a time, until you form a soft dough. Knead to bring the pastry together then wrap in cling film and pop in the fridge to chill for an hour. Or, you could happily use a sheet of good quality shop, all butter pastry.
Stone and slice the plums then put them in a bowl. Spoon over the sugar, lemon zest and juice, flour and optional cinnamon, stir, then put to one side while you roll out your pastry.
Pre heat your oven to 160 degrees fan assisted and line a baking tray with baking paper. Roll out your chilled pastry into a large circle, approximately 35cm in diameter, but it doesn't have to be neat at all.
At this point, carefully place your rolled out pastry onto your lined tray. Lay your plum slices in a circle in the centre of the pastry leaving a border of around 6cm around the edge. Fold the edges of the pastry in to seal the plums but leaving them exposed in the middle.
Brush the tart with beaten egg then sprinkle with granulated sugar. Bake in the oven for 4o to 50 minutes or until the pastry is crisp and golden and the plums are caramelised and bubbling. Leave to cool slightly before serving, drowned in double cream, custard or ice cream, or all three.