Baked Italian Sausage Pasta Recipe
This is another star of the week style supper. It's a winner with the whole family, its filling for hungry mouths, contains delicious flavoursome ingredients with nothing too scary for fussy eaters and it's ready in a jiffy which is always handy. It's definitely one you can make with your coat still on as you rush through the door from work, ferrying the children around or just generally being busy. Or even if you're not busy. You get the gist of it, this recipe's gold whatever sort of a day you're having.
This incarnation is the love child of several Pinterest based recipes for sausage pasta. Some fashioned the sausages into meatballs, some incorporated broccoli into the sauce, but I settled on this version, and 8 out of 10 people said they preferred it. I lied about the last bit. All four people in our house loved it. The dog didn't get a look in, but he did like George's broccoli stalks.
This dish, however, does bring up another potential libel case, as the sausages I used were not actually Italian. They came from Waitrose. In East Sheen. So sue if you must, but try the pasta first.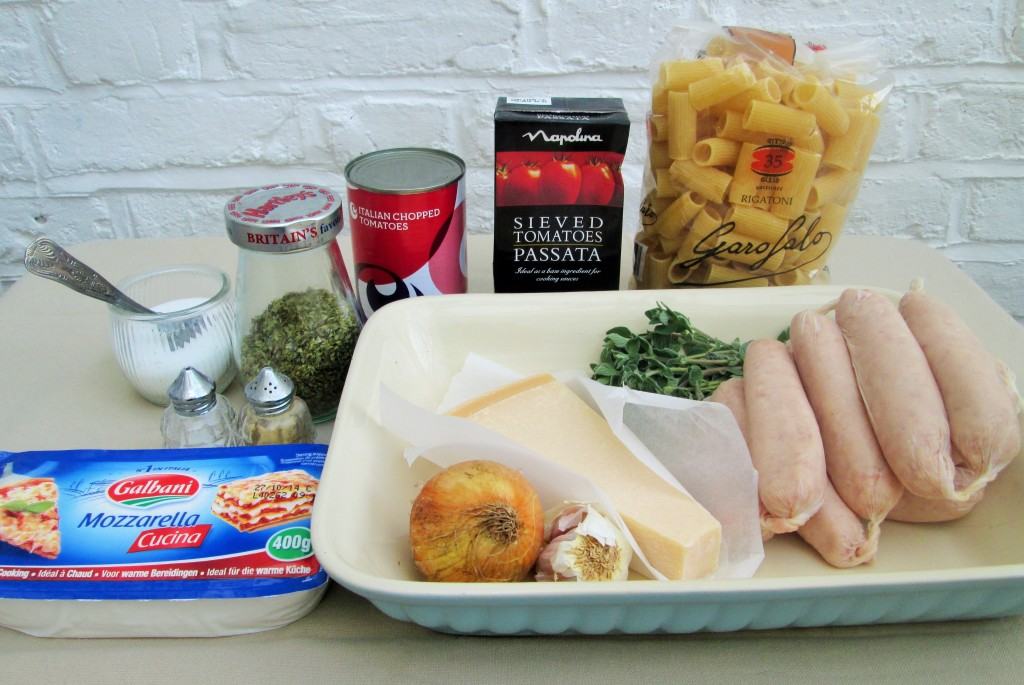 There you go – everything you'll need apart from a slug of double cream (I was slightly overtired whilst making this). The sausage may not be Italian but I have used my fave dried and fresh oregano, it's so fragrant, and with the addition of Parmesan we are slightly nearer the Mediterranean than we were before.
Start by cooking the pasta according to the instructions on the packet. I chose Rigatoni, just for a change and I like the big chunky shapes. Drain the pasta when cooked and put to one side whilst you crack on with the sauce.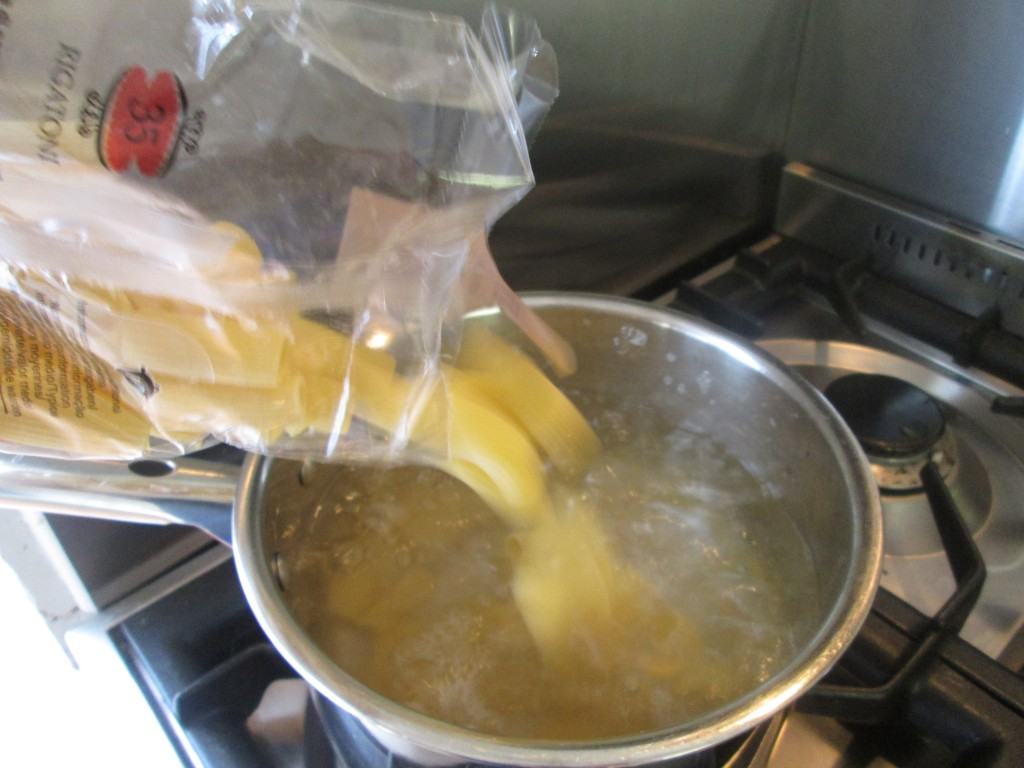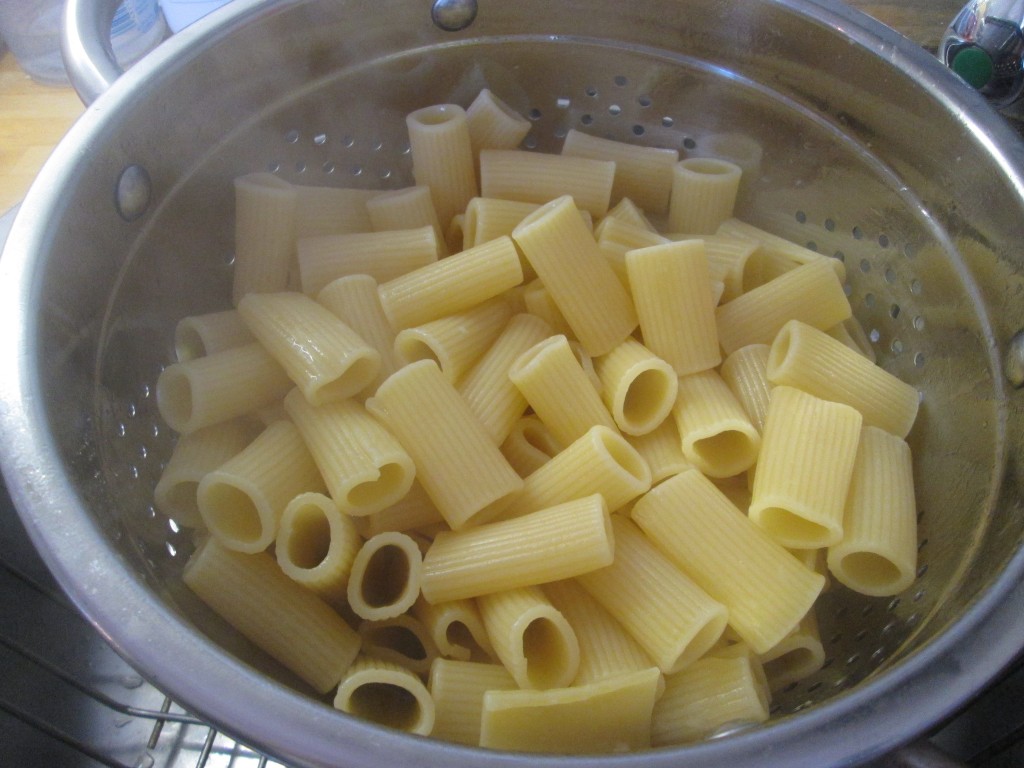 Now, take the sausages and remove their skins. I have included a before and after picture of the sausages, just for comedy value really as, unrobed, they do make for a rather unattractive, but amusing, sight.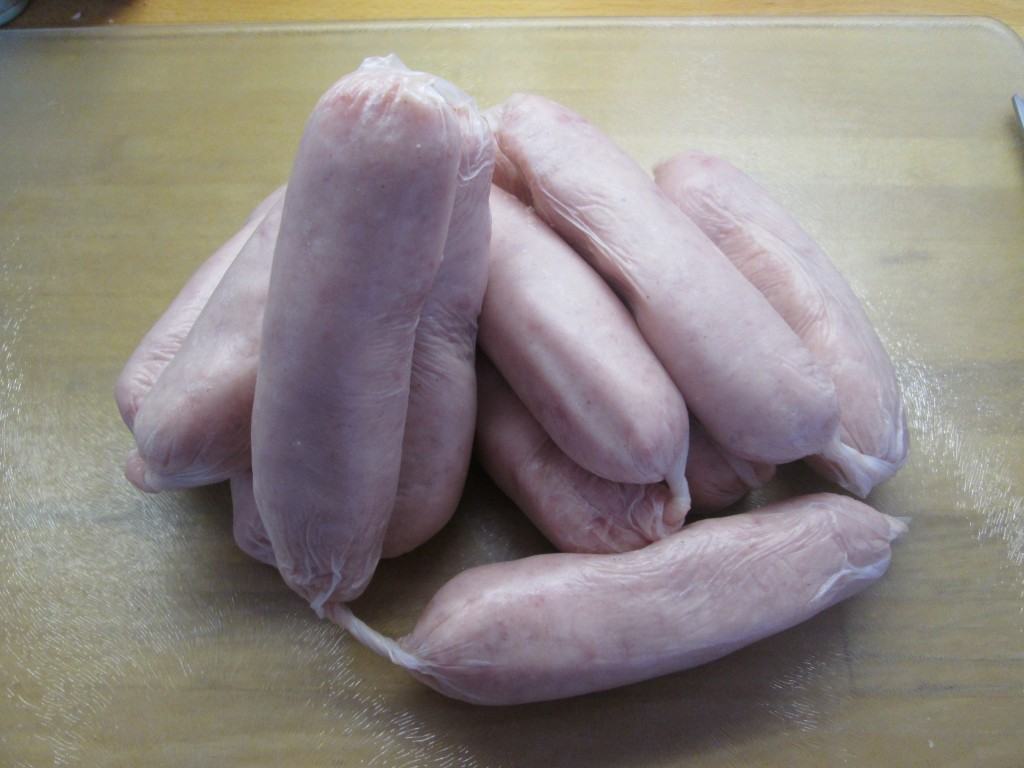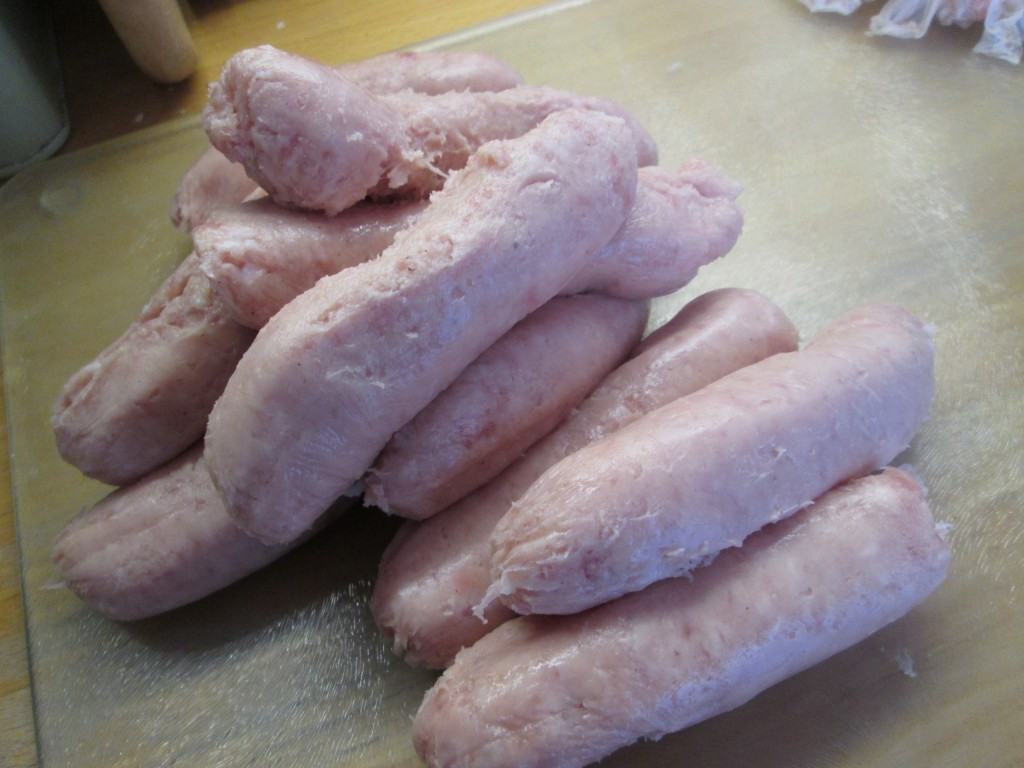 They will, however, make the most delicious, herby pasta sauce, despite their slightly dubious looks.
Heat a dash of olive oil in your pot or pan and add the sausage meat. Start to break it into small pieces with your wooden spoon or spatula and brown over a medium high heat. Add the chopped onion and garlic and continue to cook until all the sausage meat is cooked through and the onions have softened.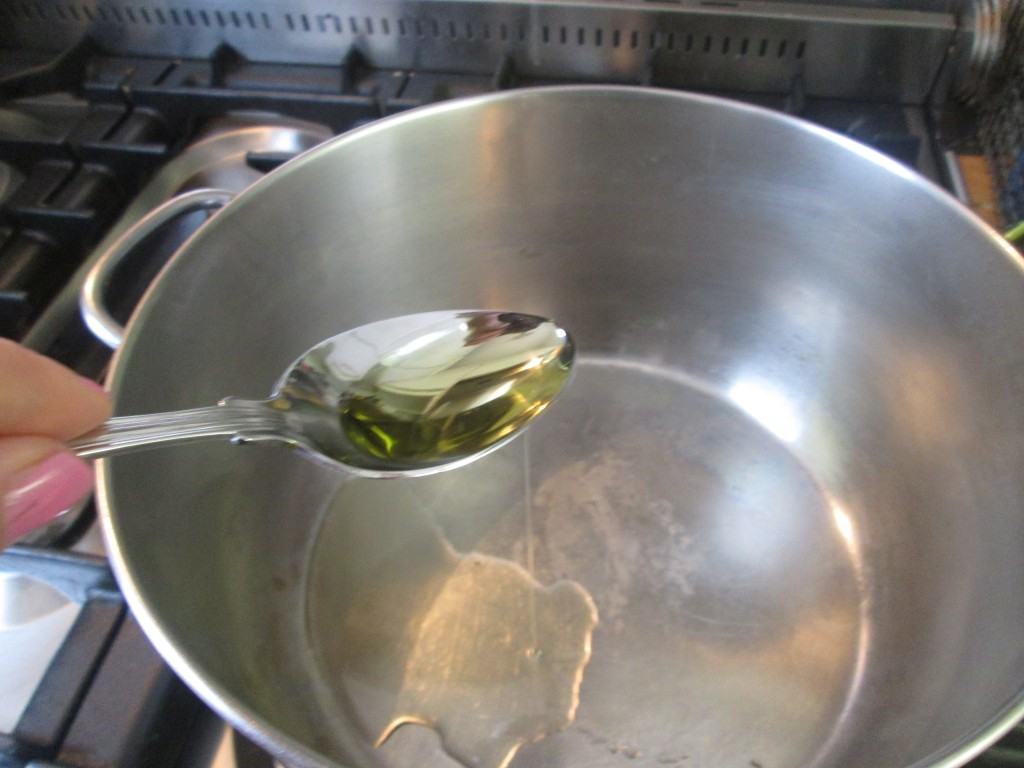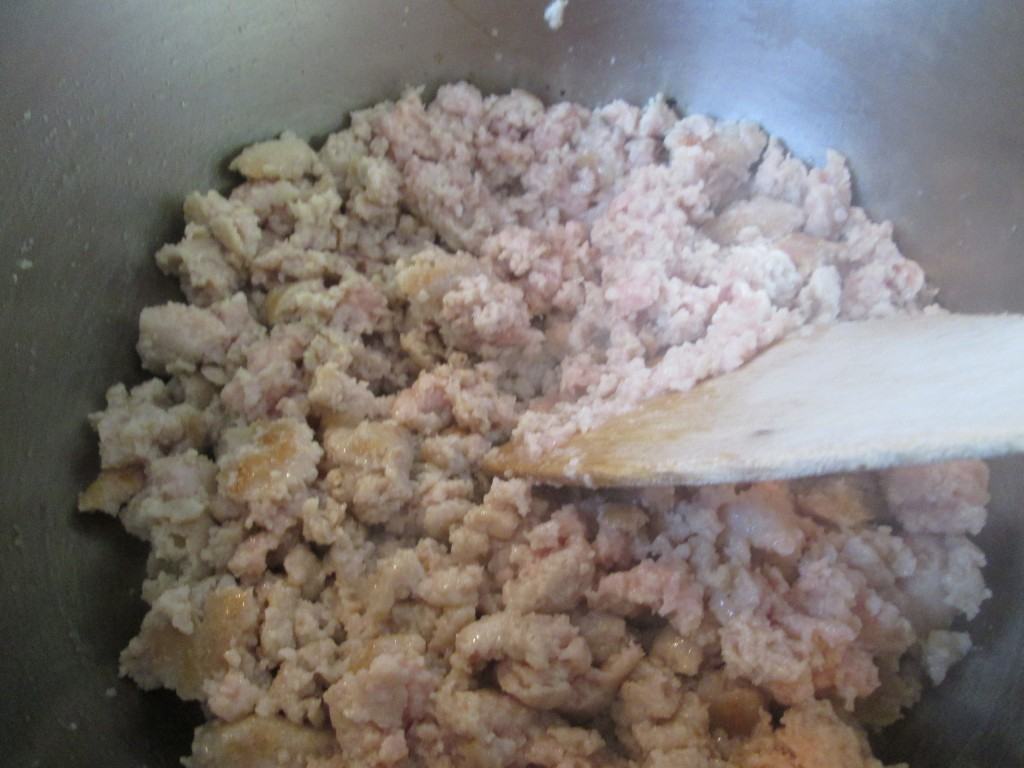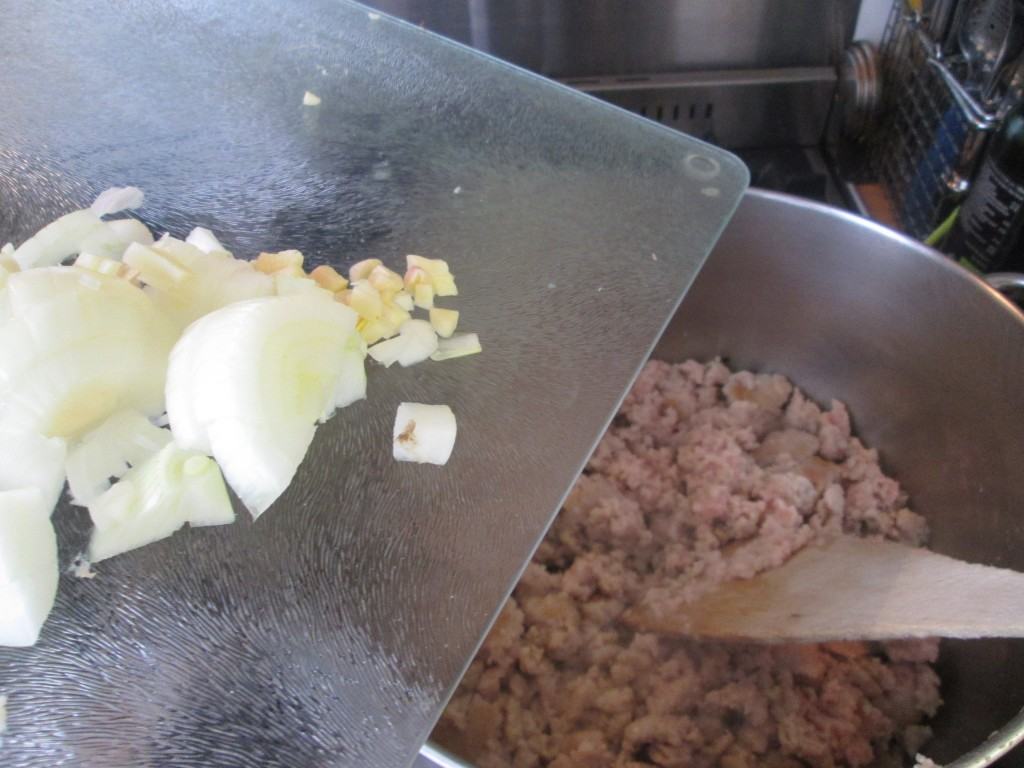 Then for some seasoning – liberally douse the pork sausage meat with dried oregano and salt and pepper.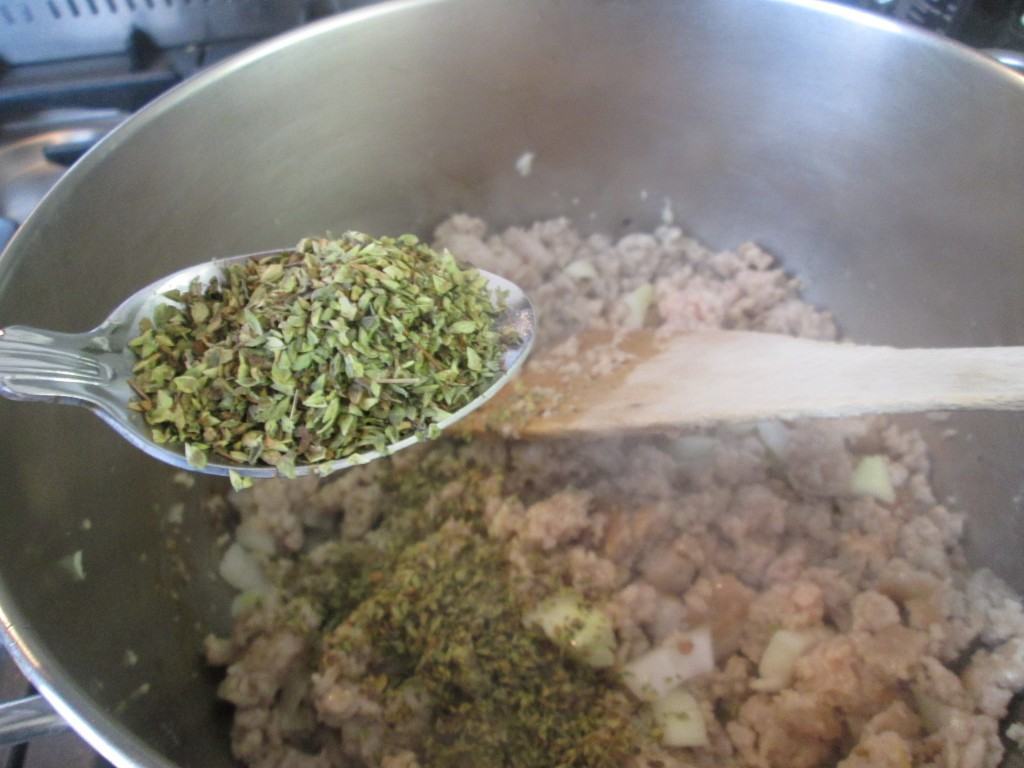 Next add the tinned chopped tomatoes, passata and a teaspoon of sugar to take away any acidity from the toms.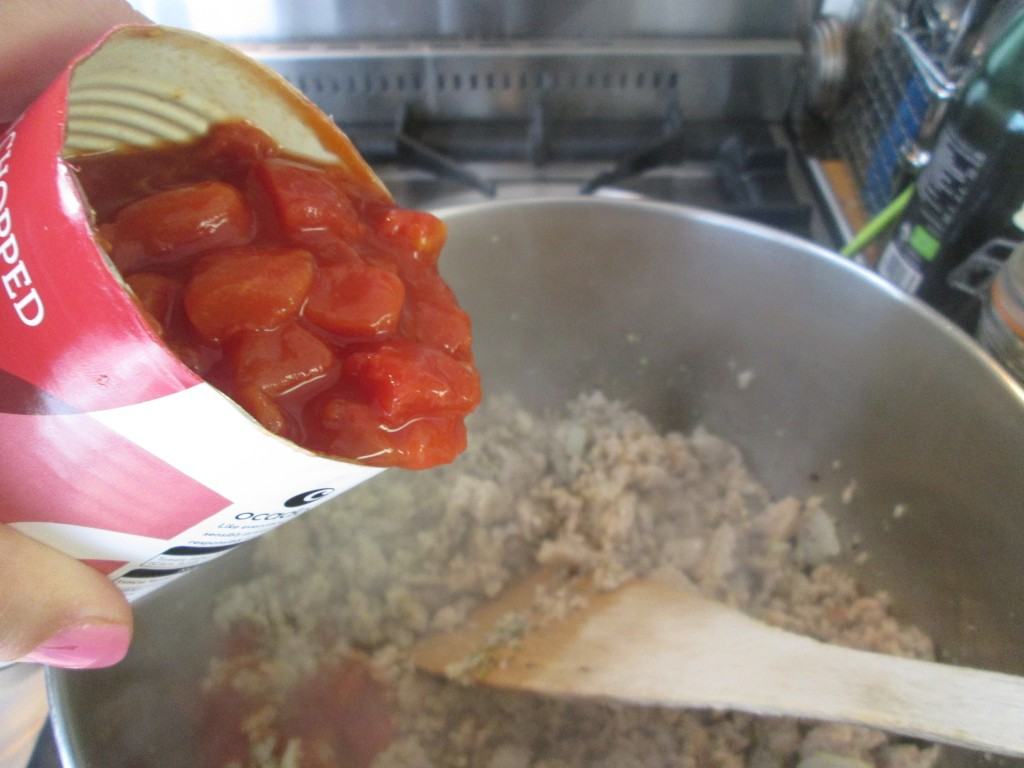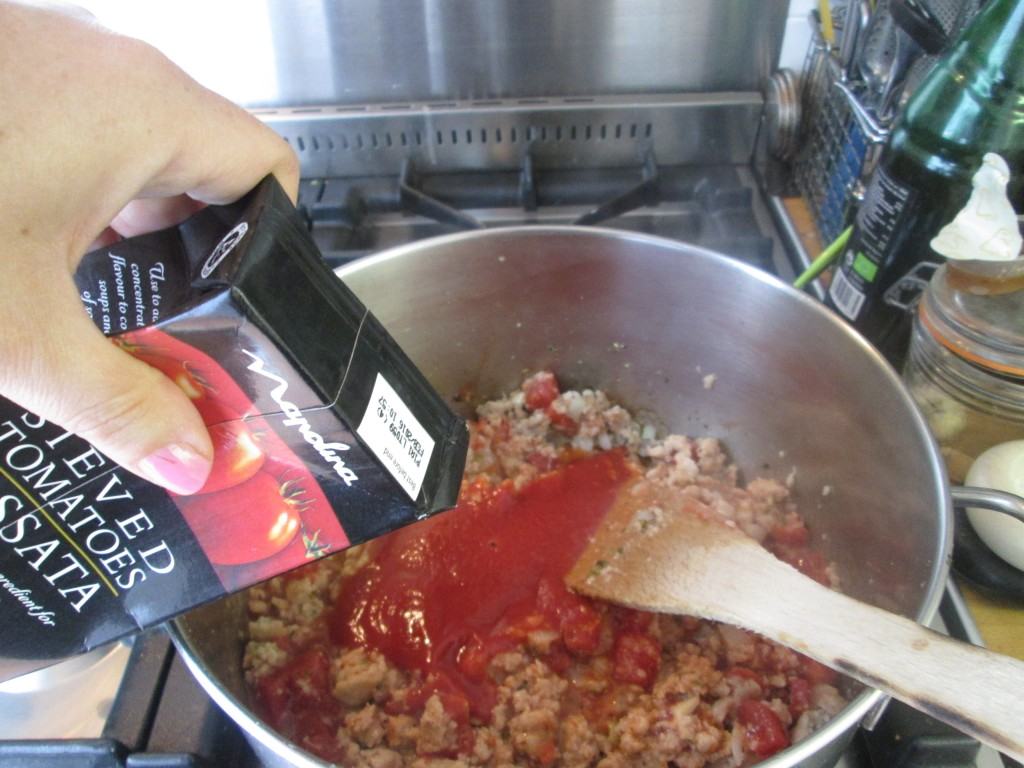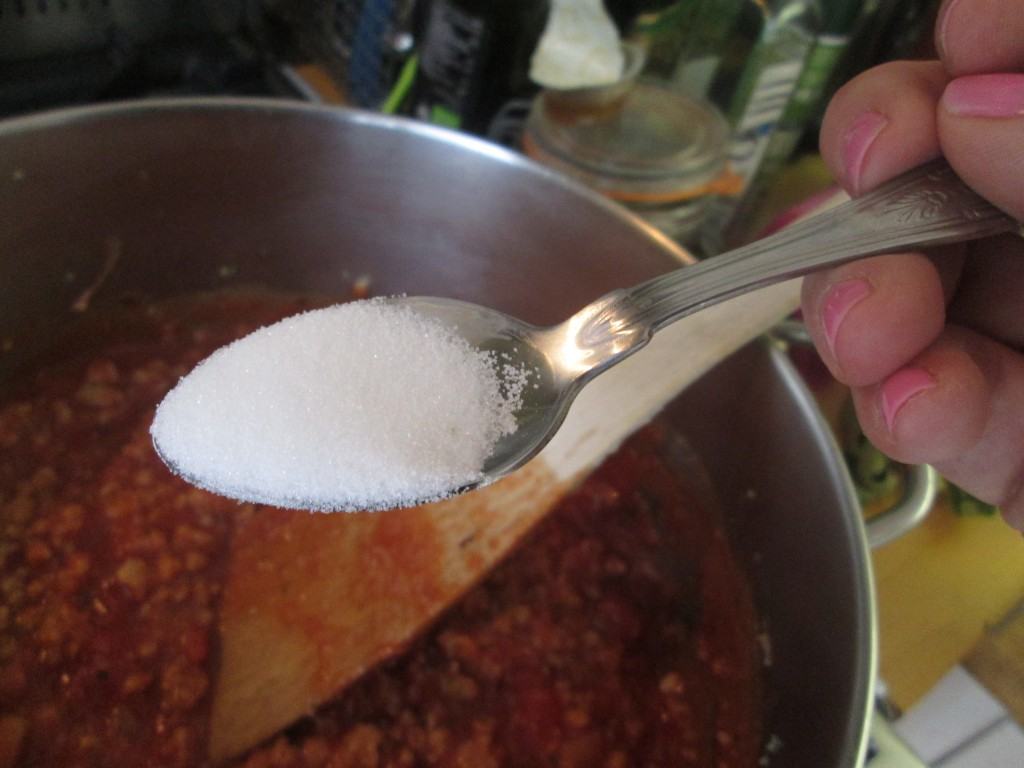 Let this wonderful ragu style sauce simmer for a further 5 to 10 minutes, so the flavours can all meld together.
I had some fresh oregano, so slung that in too, but you could add fresh basil or parsley, but only if you have it.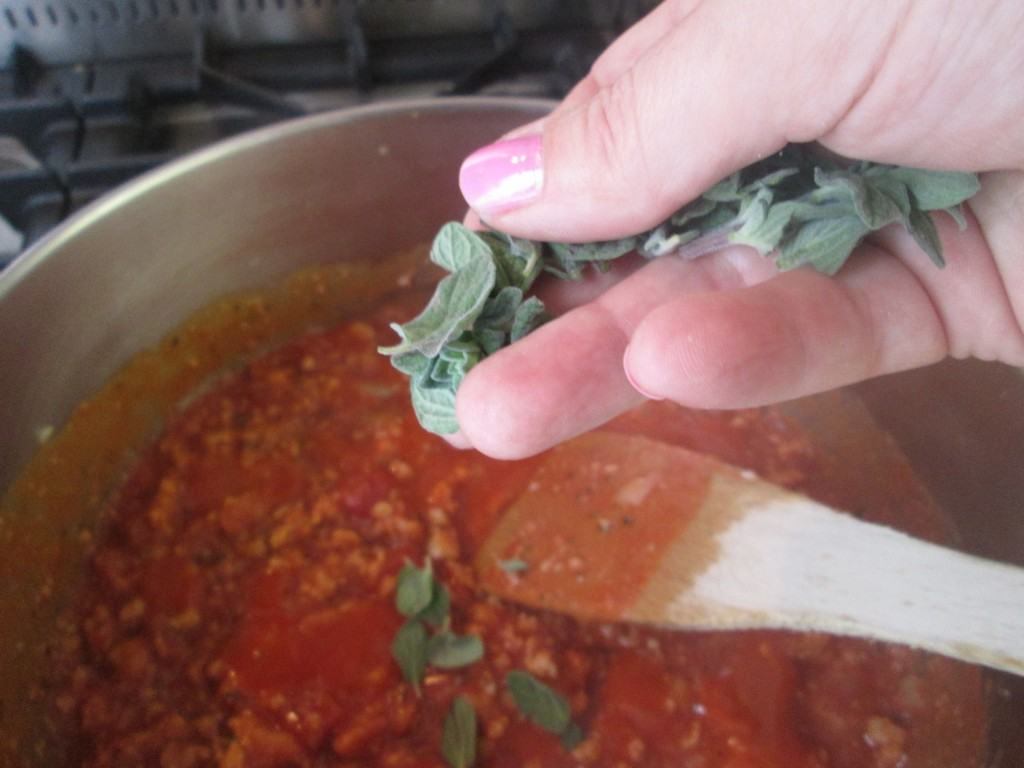 Then add a slug of cream, give it a good stir, then tip in the cooked pasta. The wafts coming up from the pan at this point are wonderful, comforting and as if you had just wandered past a small Italian restaurant with it's windows open.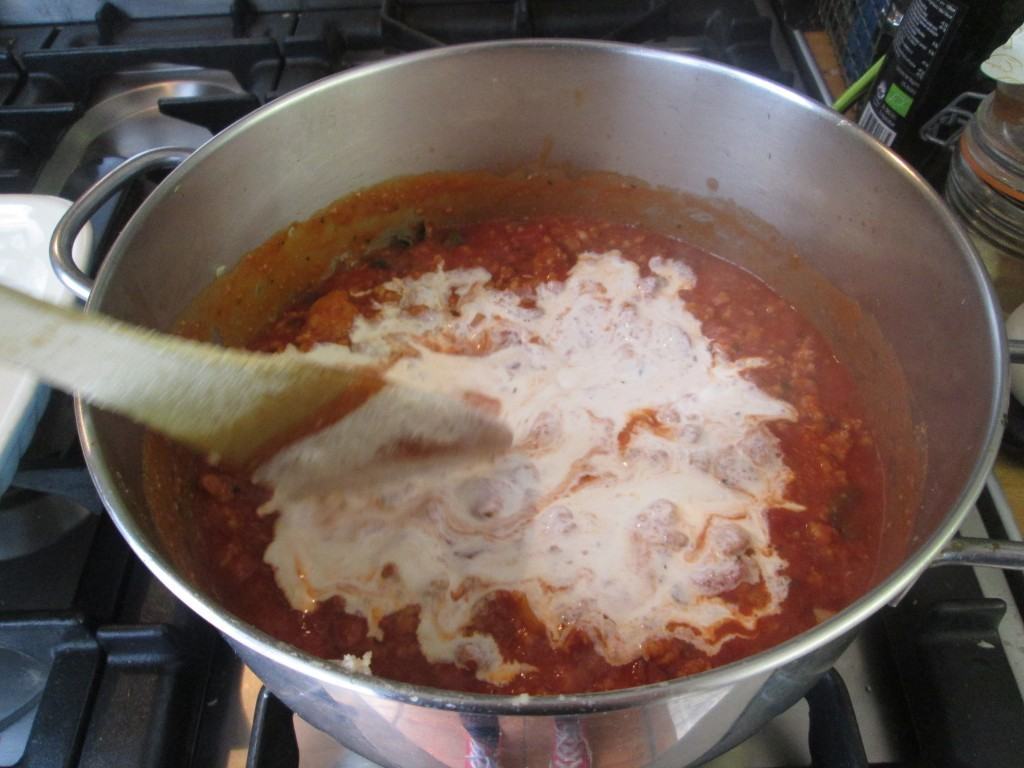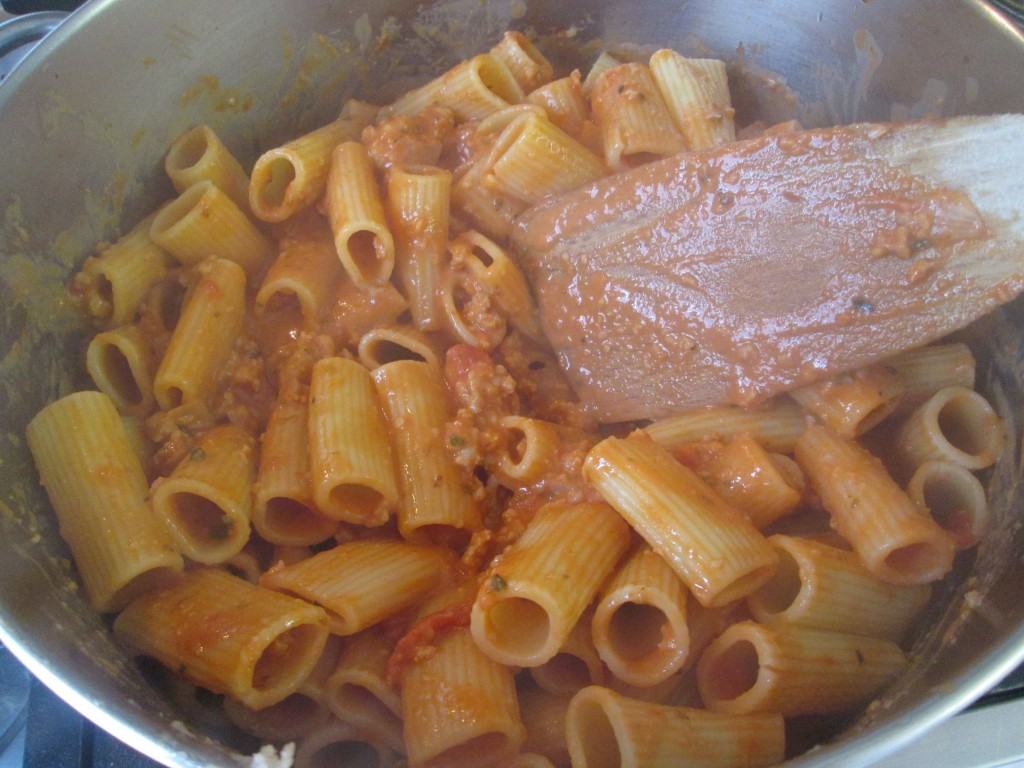 Take a buttered or oiled baking dish and spoon in half the pasta. Top this half with half the grated parmesan and half the torn mozzarella.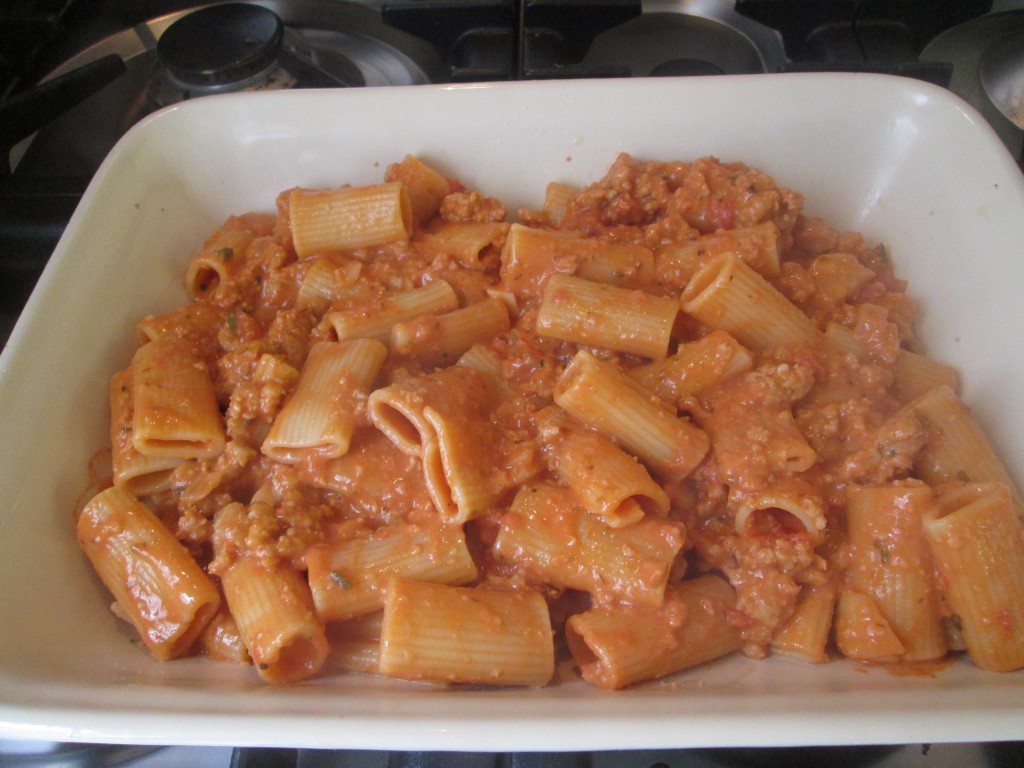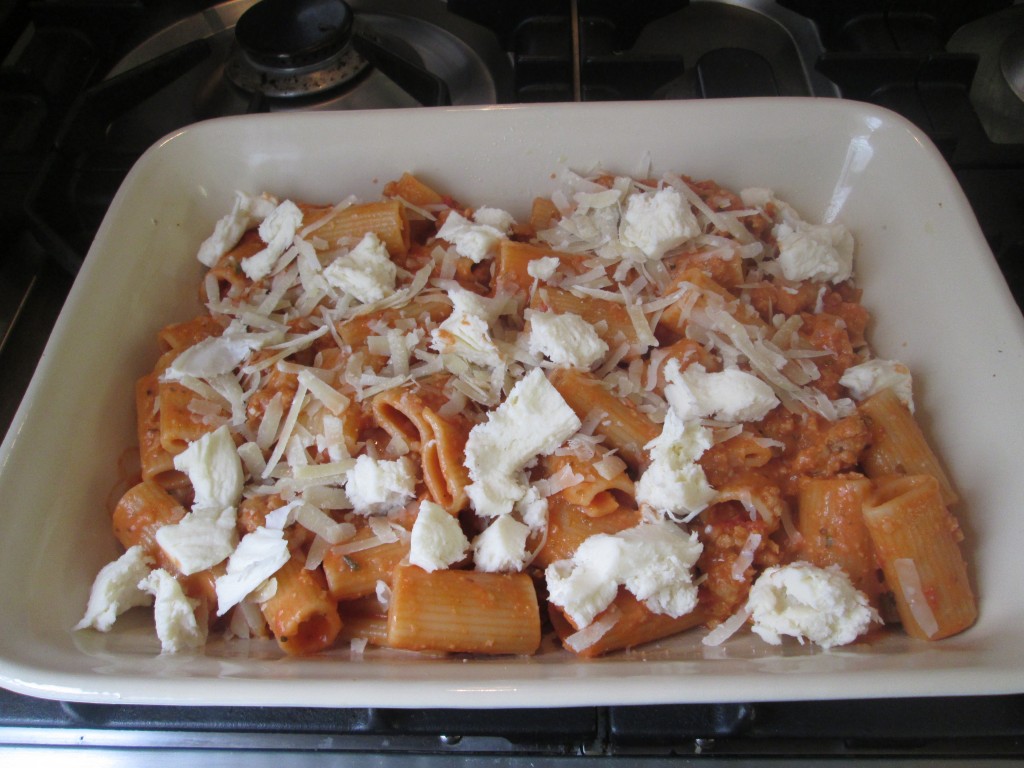 Repeat with the rest of the pasta and cheese, then give the top a final sprinkle with a pinch of dried oregano and a drizzle of olive oil.
Pop this in the oven for 15 to 20 minutes to heat through and to turn golden brown and bubbling on top.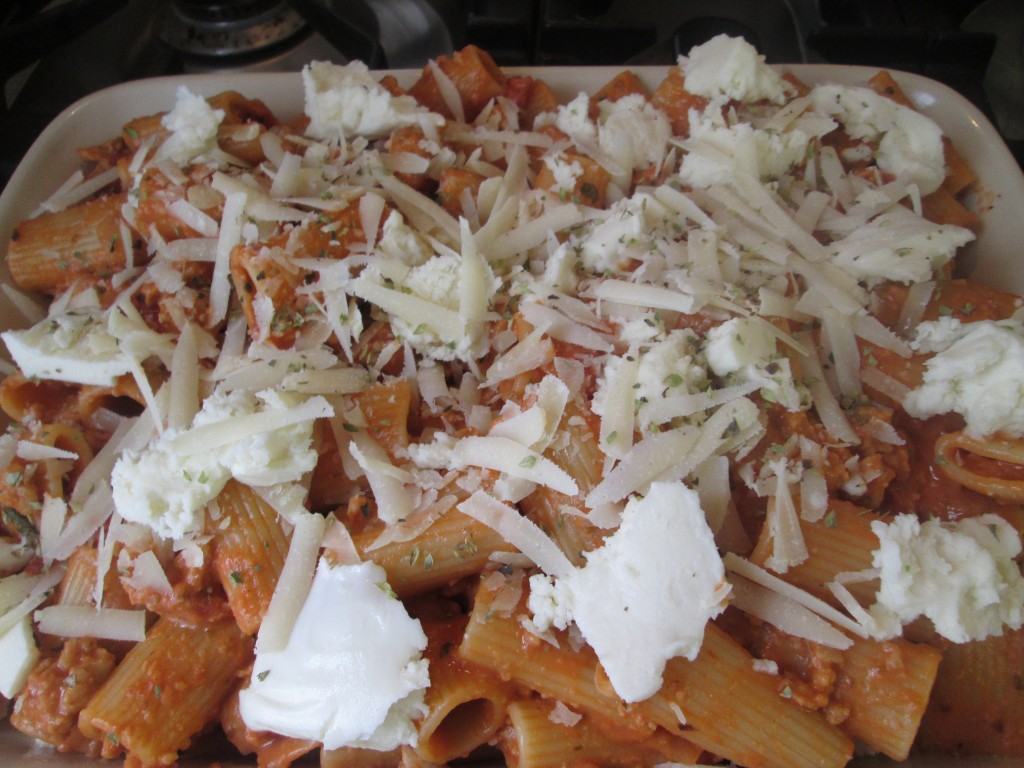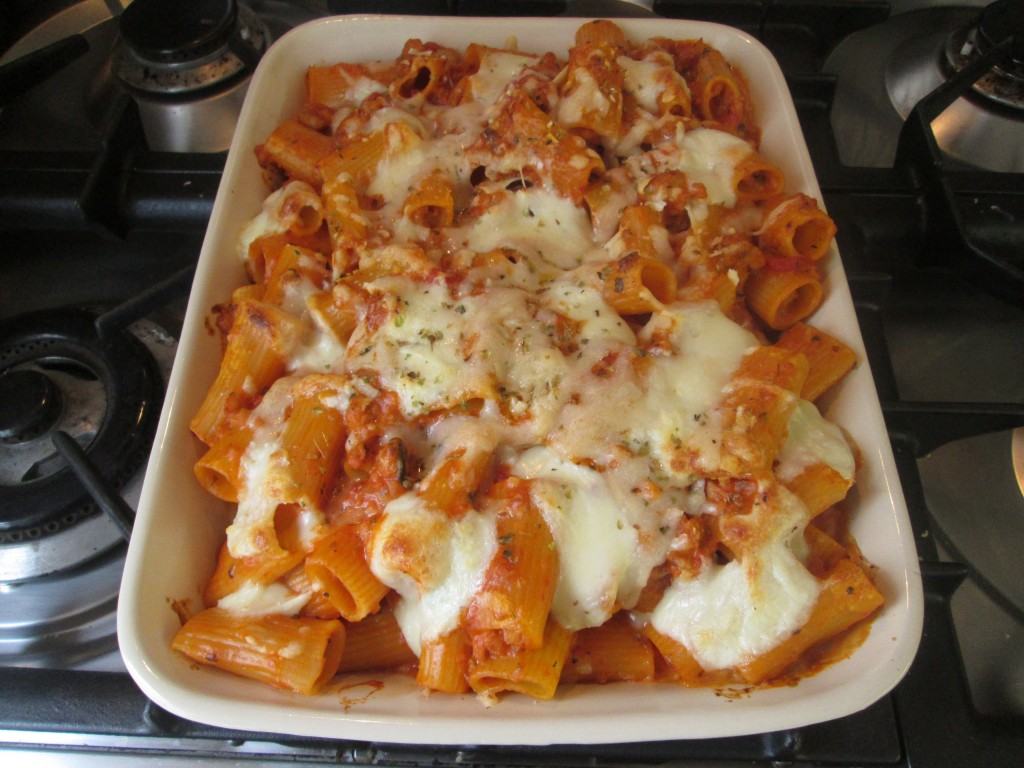 And there you have it. Leave for five minutes to settle before serving with something green, tender stem broccoli or a salad or some-such.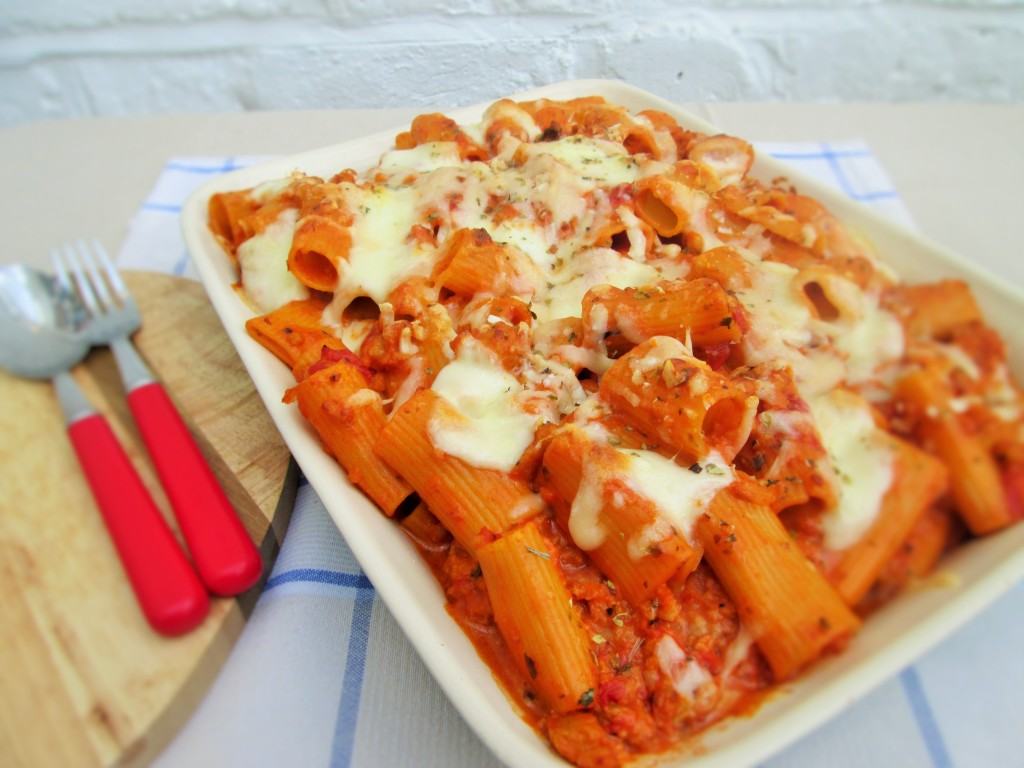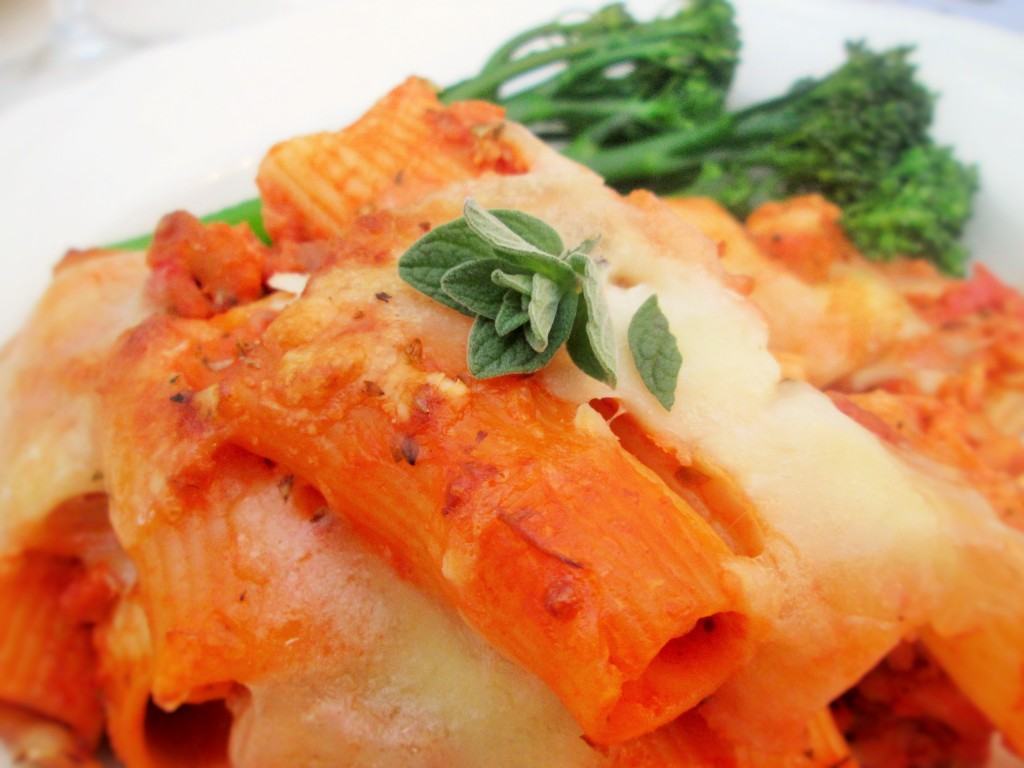 It has turned a touch on the chilly side in the last couple of days, so do give this a try. It's a warming, fragrant and tasty dish, and I hope it becomes one of your weekday favourites.
Lucy x
Baked Italian Sausage Pasta Recipe
Serves 4 to 6 (appetite dependent)
Pre heat the oven to 180 degrees fan assisted
500g to 600g sausage meat (this could be sausage meat or skinned sausages of your choice, go for good herby flavourful ones)
2 tablespoons olive oil, plus some for drizzling
1 onion
2 garlic cloves
1 x 400g tin of chopped tomatoes
500ml passata
1 tablespoon dried oregano, plus an extra pinch for sprinkling
1 teaspoon sugar
150ml double cream
A handful of fresh oregano, parsley or basil, if you have it
75g parmesan or other strong cheese
200g mozzarella
500g pasta, you choose the shape
Take a big baking dish and lightly grease and pop your oven onto 180 degrees to pre heat.
Cook your pasta according to the instructions on the packet, then drain. Add the olive oil to a large pot or pan and heat to a medium high temperature. Add the sausage meat (if using sausages, ensure these are skinned) to the pan and break up into a 'mince like' texture with your wooden spoon. Once this is starting to brown, add the onion and garlic and continue to cook for around 5 minutes. Ensure there is no longer any pink sausage meat and the onions and garlic have softened.
Add the dried oregano, salt and pepper, to taste, then pour in the tinned tomatoes, passata and sugar. Give it all a good stir and let simmer for a further 5 to 10 minutes so the flavours meld. Throw in some fresh oregano or basil, if you have it, for colour and flavour. Add the 150ml double cream, give the sauce another good stir then tip in the cooked pasta. Ensure it's all coated with the sauce and then take your baking dish and pour in half the pasta. Then add half the parmesan and torn mozarella before topping with the second half of pasta. Add the rest of both the cheeses to the top of the pasta, sprinkle with a pinch more dried oregano and a drizzle of olive oil, then put in the oven for 15 to 20 minutes. The cheese should be bubbling and the top browning nicely. Leave for 5 minutes before serving with brocolli or a green salad.