Smoked Salmon Sushi Bowl Recipe
I made this brilliant light lunch recipe a couple of months ago, loved it, devoured it, then promptly forgot to make it again. I suppose the weather has been cold and I have been craving soup and snuggy food. But having made this twice in the last fortnight, I will not forget it again in a hurry. This Smoked Salmon Sushi Bowl is brilliant, I can't sing it's praises enough. It has all the flavours of sushi with none of the drama. Ben proclaimed it to be 'the most delicious thing you have ever made' and he is a harsh critic of my cooking *actually quite rude*.
This is another dish which an older teen could master themselves, should they have a burst of energy and can muster the enthusiasm to leave their revision *You Tube*. It's only a matter of cooking some rice and a bit of light chopping and shaking, hardly GCSE Physics. So, why not put the iPad in front of your teen with a small hint that you may fancy this Smoked Salmon Sushi Bowl for lunch? Having said that if your children are anything like mine, you would likely faint from hunger before they took the hint. The inspiration for this brilliant dish is taken from Fuss Free Cooking, with huge thanks.
This is a flexible dish, I have based mine on smoked salmon, but go with what you fancy. Prawns would work, or even the much maligned Surimi (that's a super posh Japanese word for crabsticks), which I unashamedly adore. Let me know your favourite sushi bowl combinations.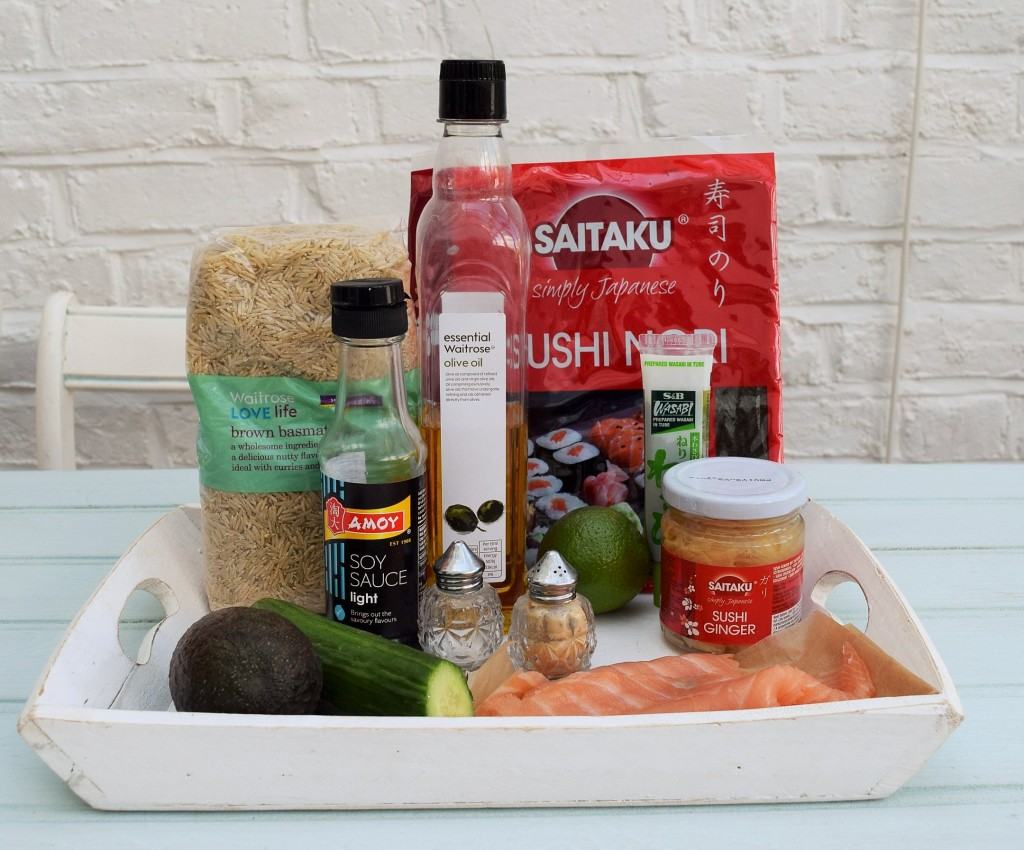 A good looking line up I think, all available from your local supermarket. Again, this includes my choices, but do vary the additions to suit your tastes.
Get going by putting your brown rice onto cook. Follow the instructions on the packet, or use your favourite rice cooking method. I just simmer mine in lots of boiling salted water for around 25 to 30 minutes (less time for white rice) then drain the water off, leaving it to cool in a colander, covered in a tea towel to absorb the steam. You can, of course, use white basmati or sushi rice, here, it's up to you.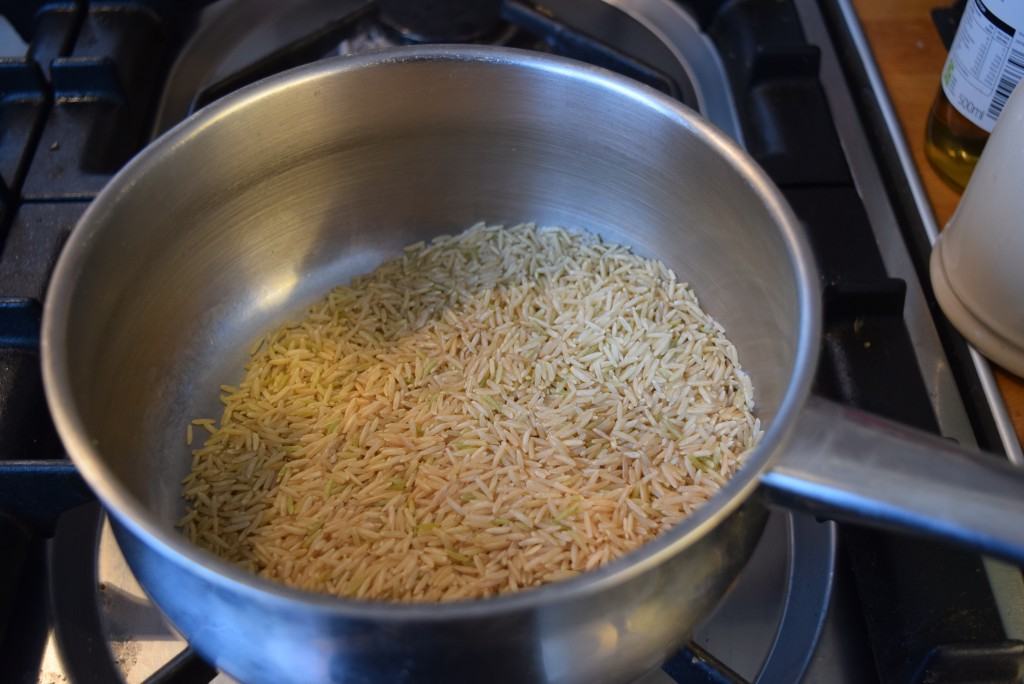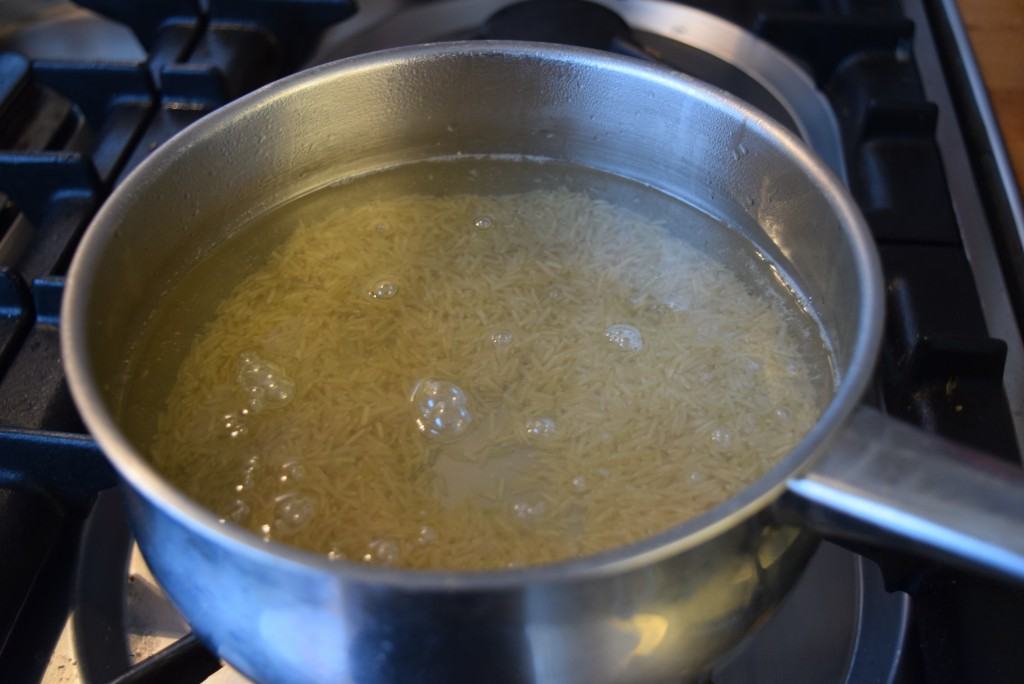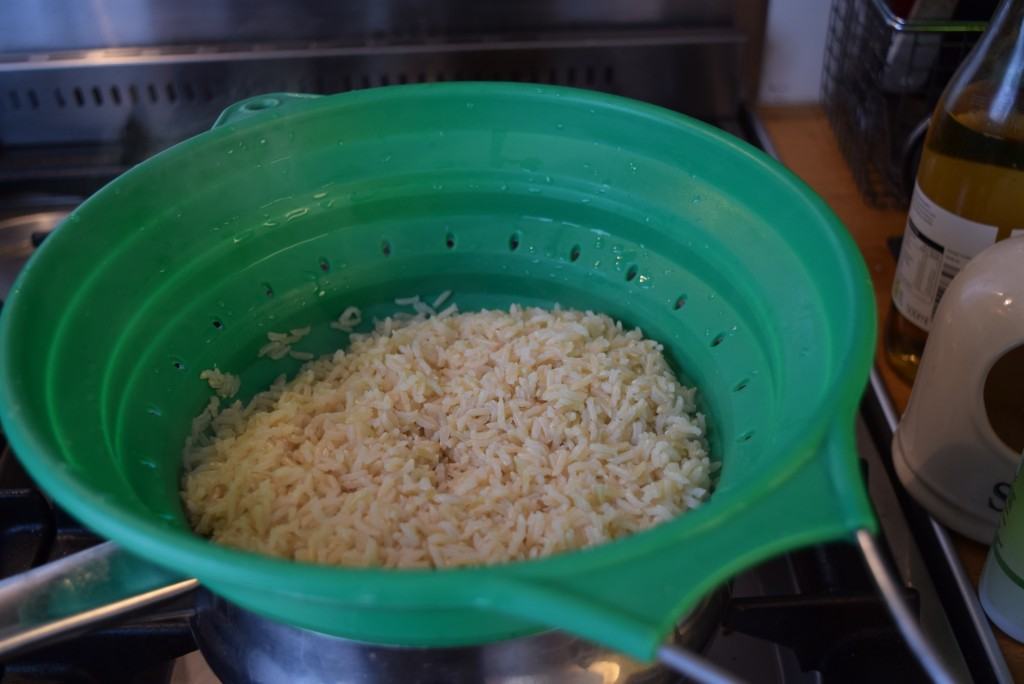 While the rice is cooking, get on with a bit of light hearted chopping. Slice the cucumber into bite sized pieces, I leave the skin on and seeds in as surely life is too short to peel and de-seed a cucumber. Then slice the smoked salmon into thinnish strips.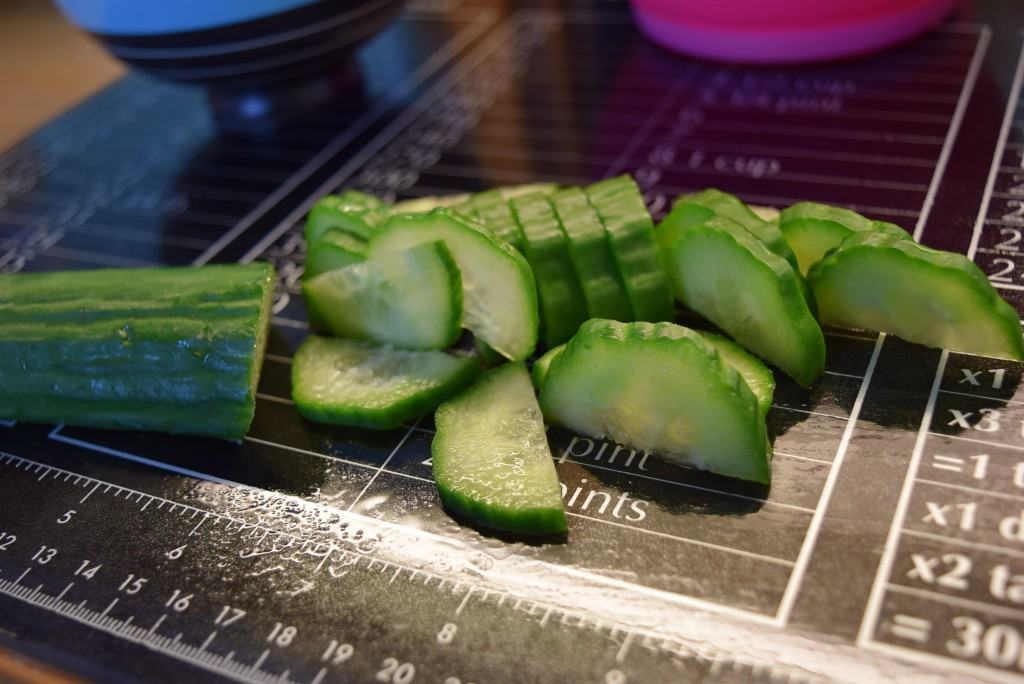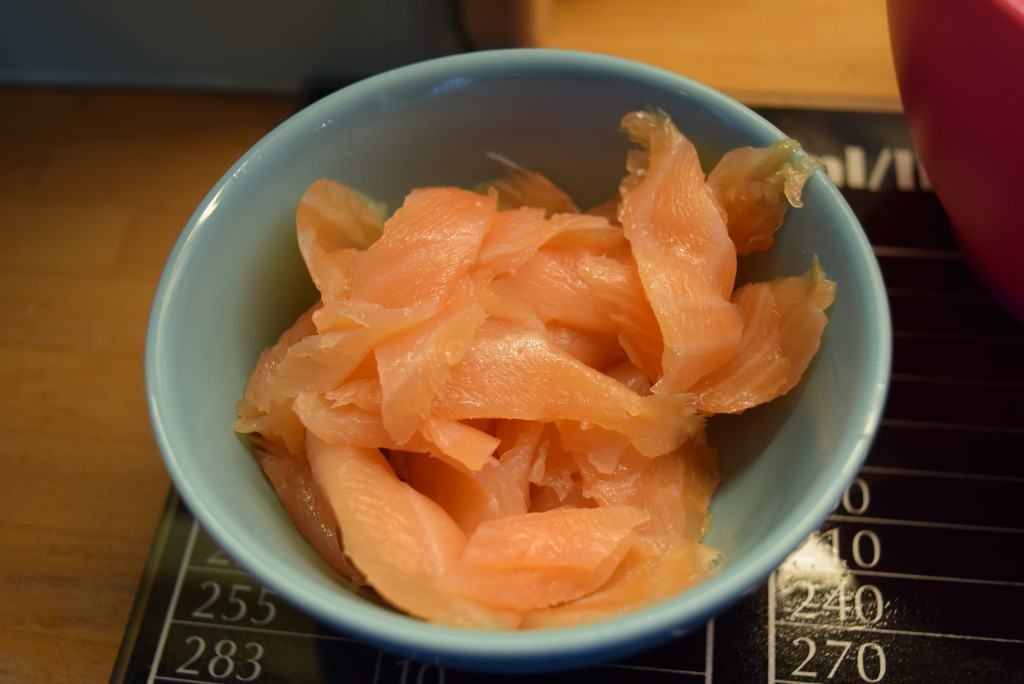 Next, de-stone and scoop the avocado from it's skin and chop into small pieces. Drizzle with a little lime juice to stop it browning and looking all unattractive. I love avocado, I know some people have textural issues with it, but I relish the slightly Palmolive soap like qualities.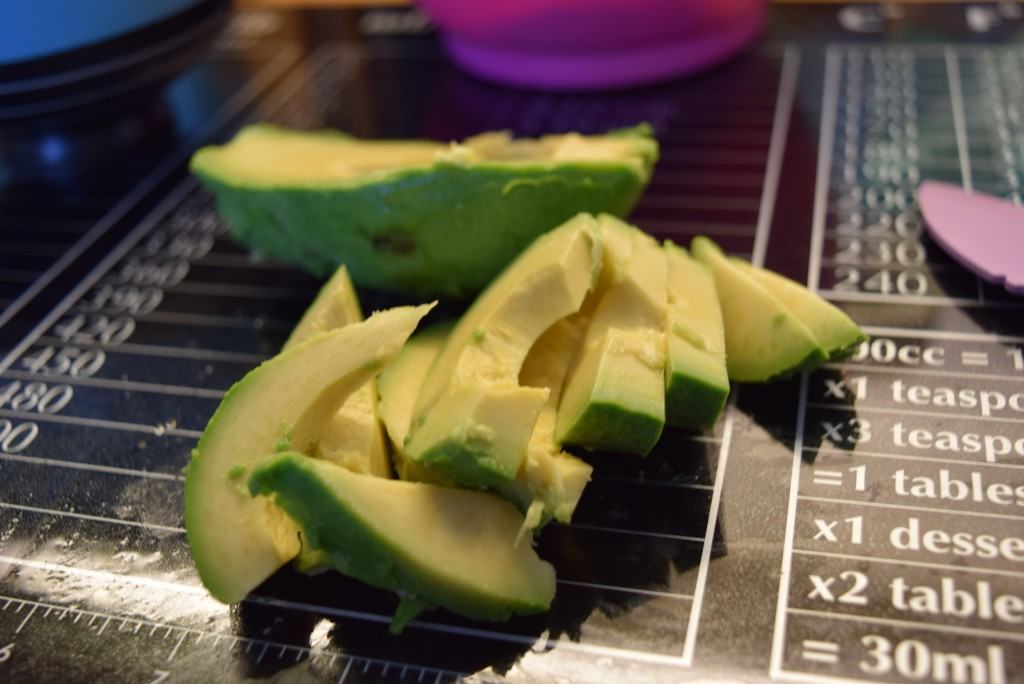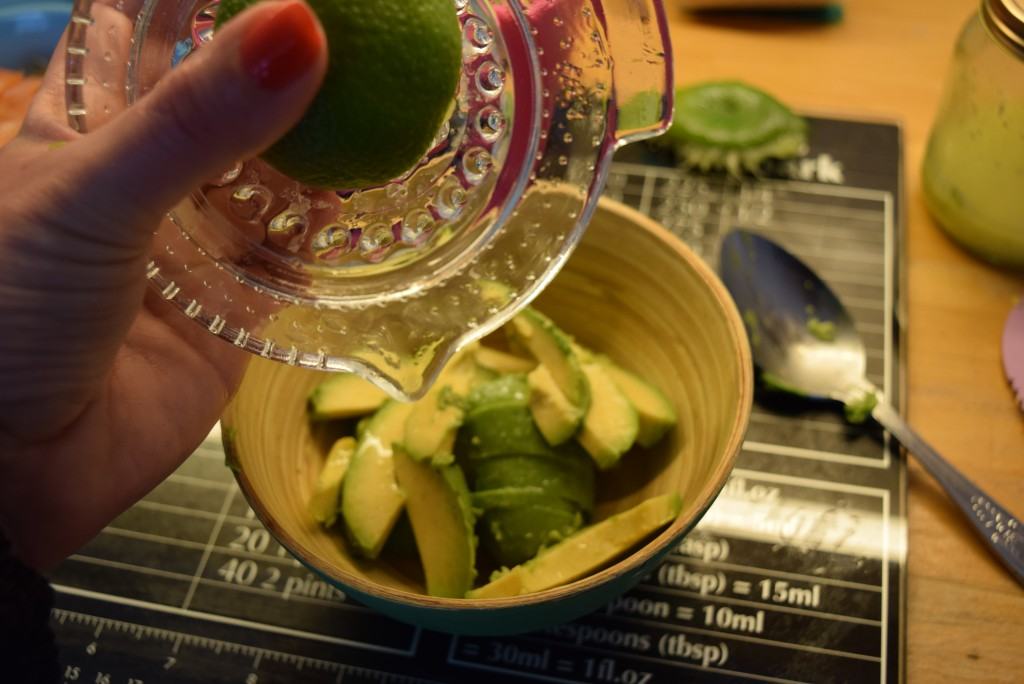 Now, just the dressing to go, then you will be ready to assemble. Take a small jar and pour in the olive oil, nothing too extra virgin, just a good, mild variety is needed. Follow in with the lime juice then whisk in the fragrant, horseradishy wasabi. Add a pinch of salt and pepper then shake the jar until everything is well blended.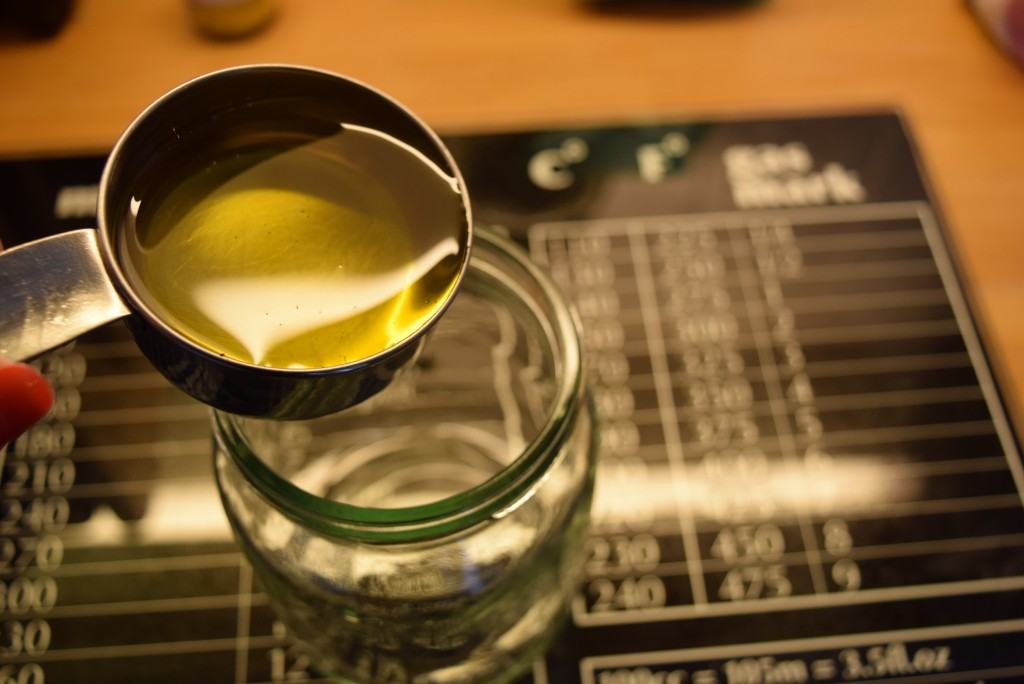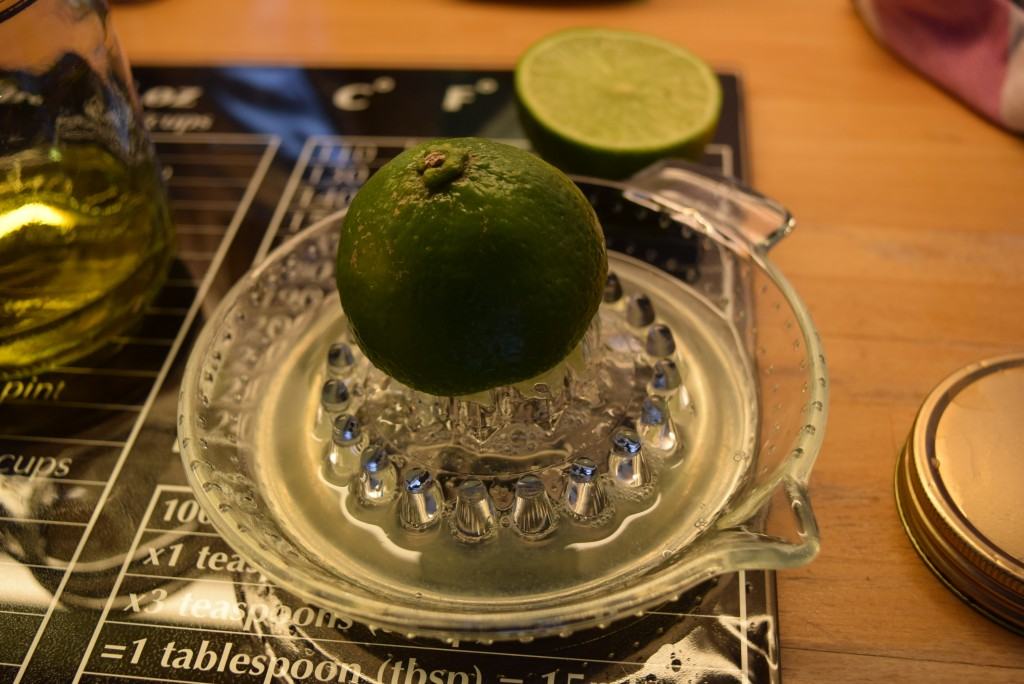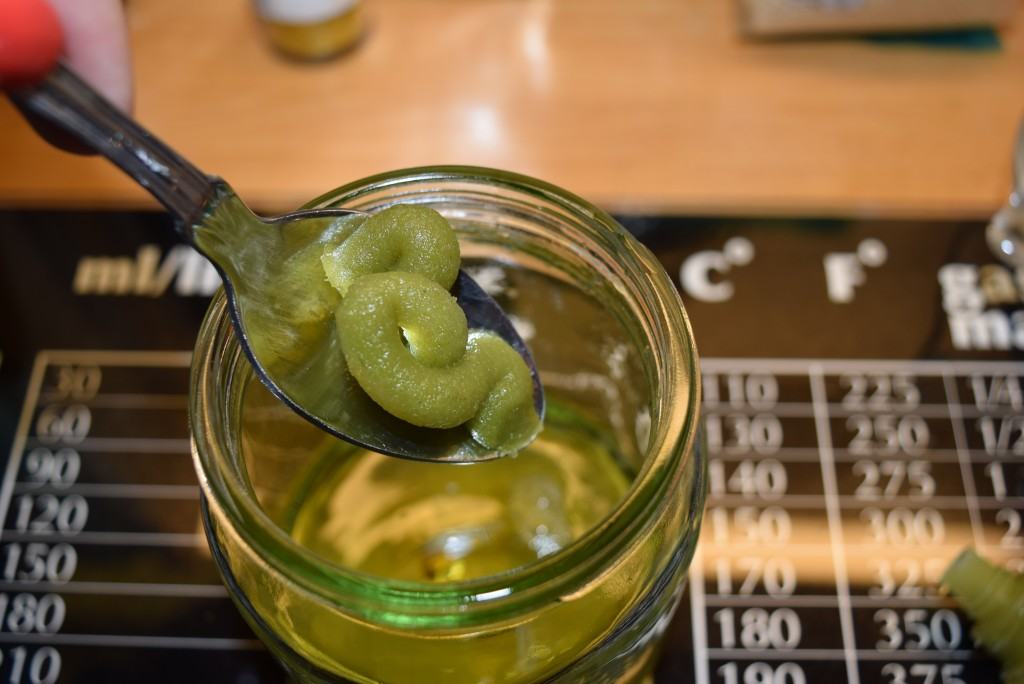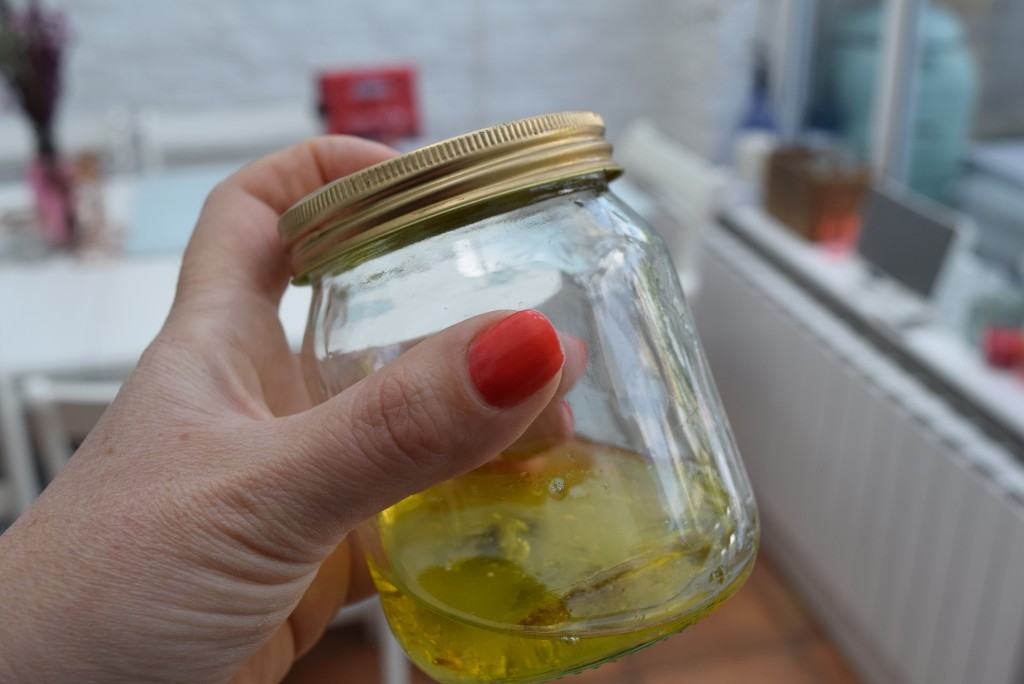 Ooh, it was tarty nail weekend again.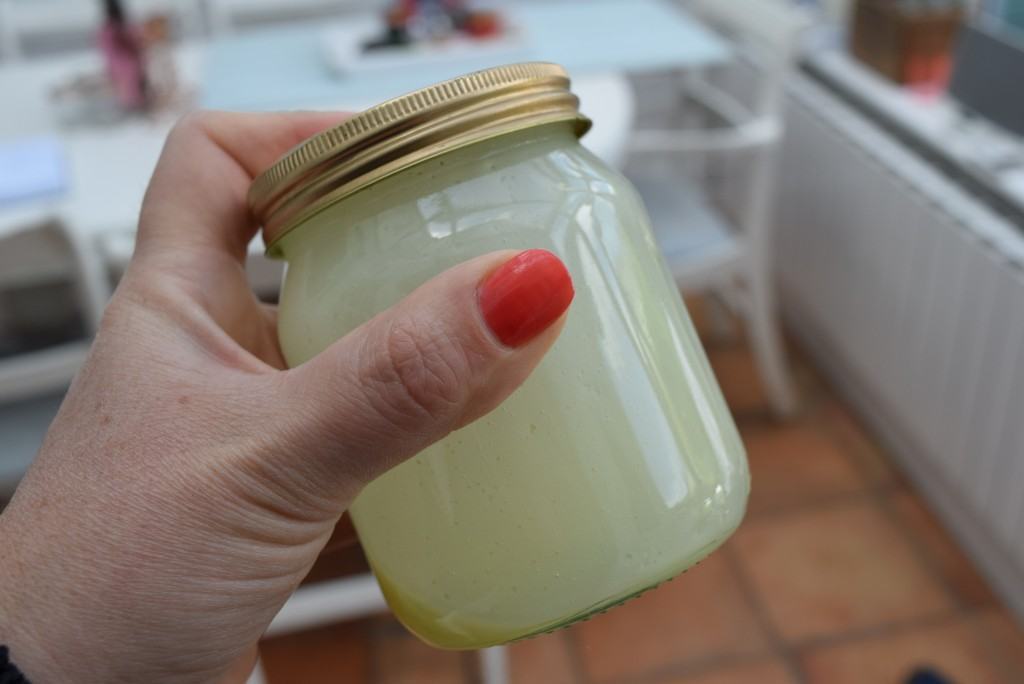 Have a taste to check nothing needs adjusting. Add a touch more wasabi for spice, lime for sourness or oil to take the edge off it. Now, it's just a simple matter of some stirring. Add the cooled rice into a large bowl and shake on a couple of tablespoons of soy sauce for extra seasoning. Stir in the cucumber, chopped smoked salmon and avocado.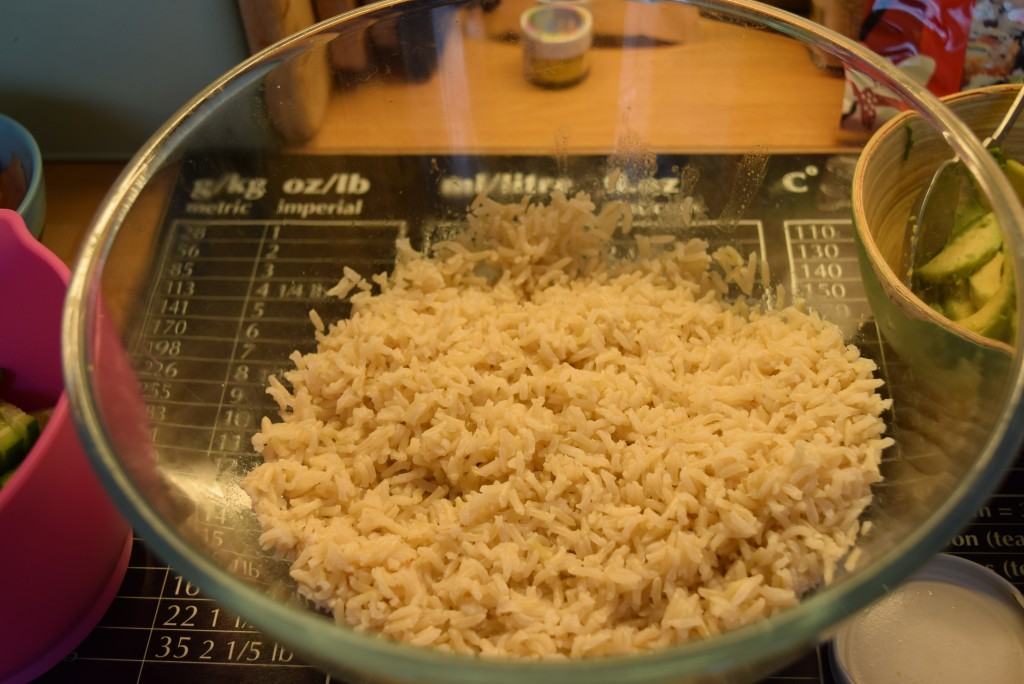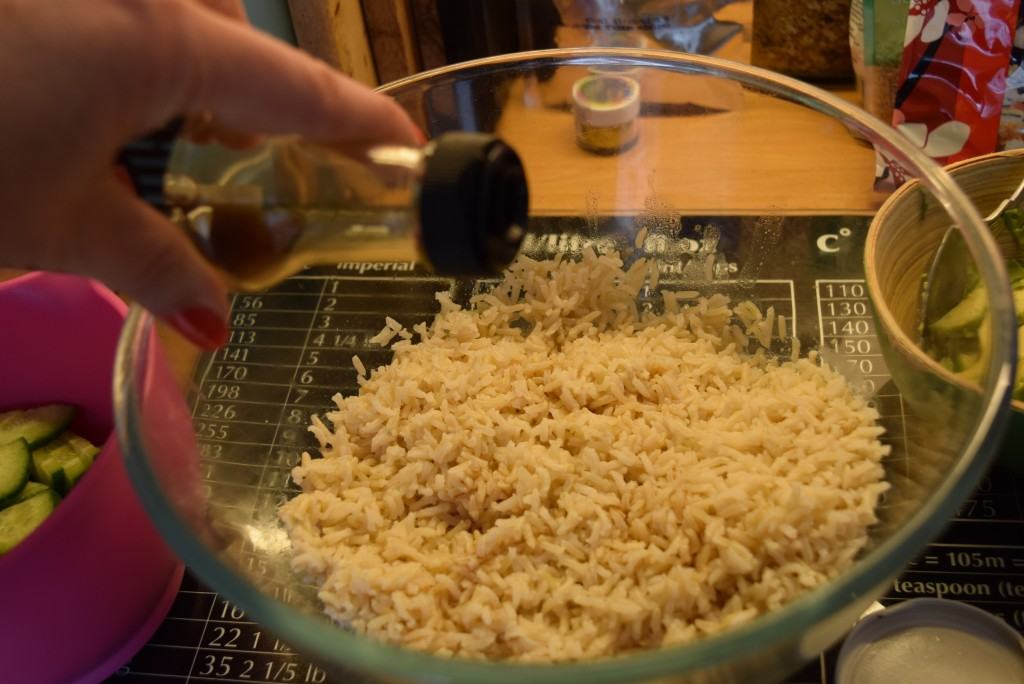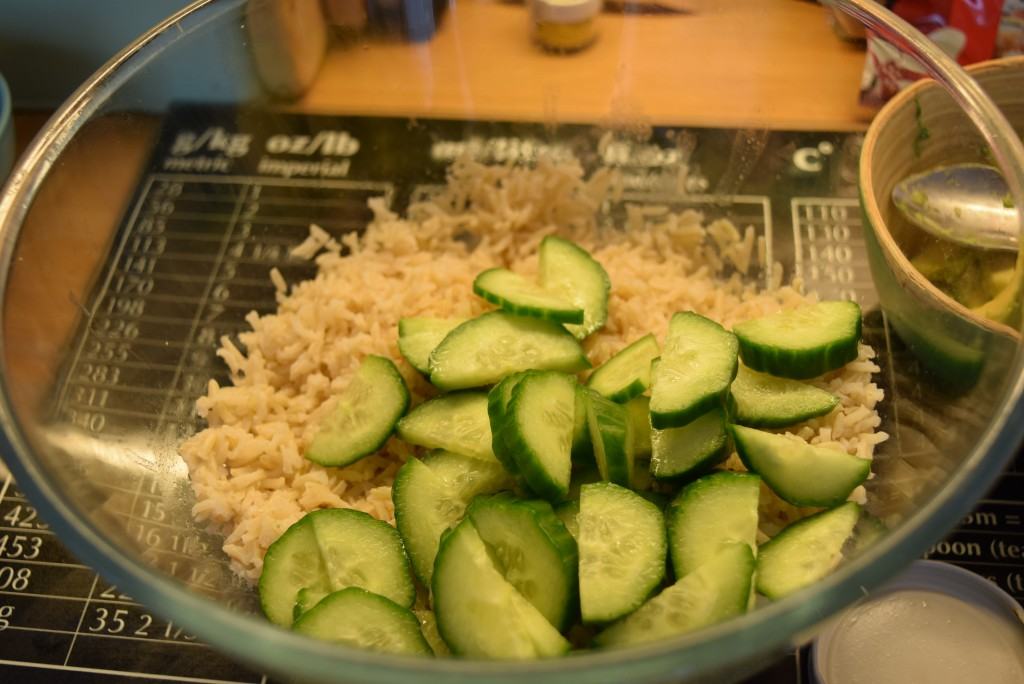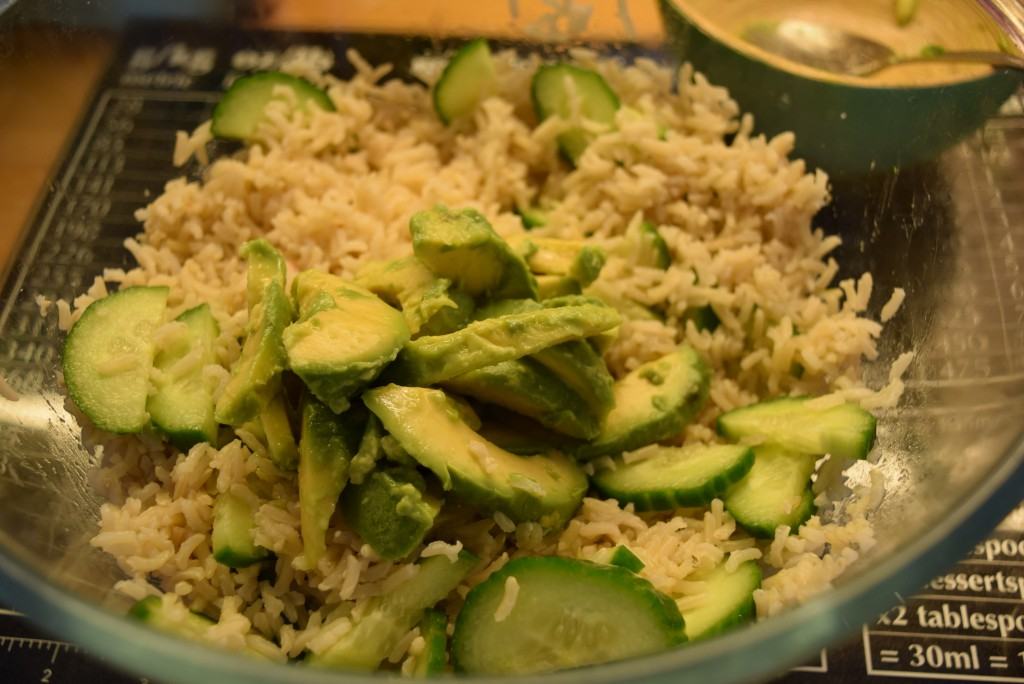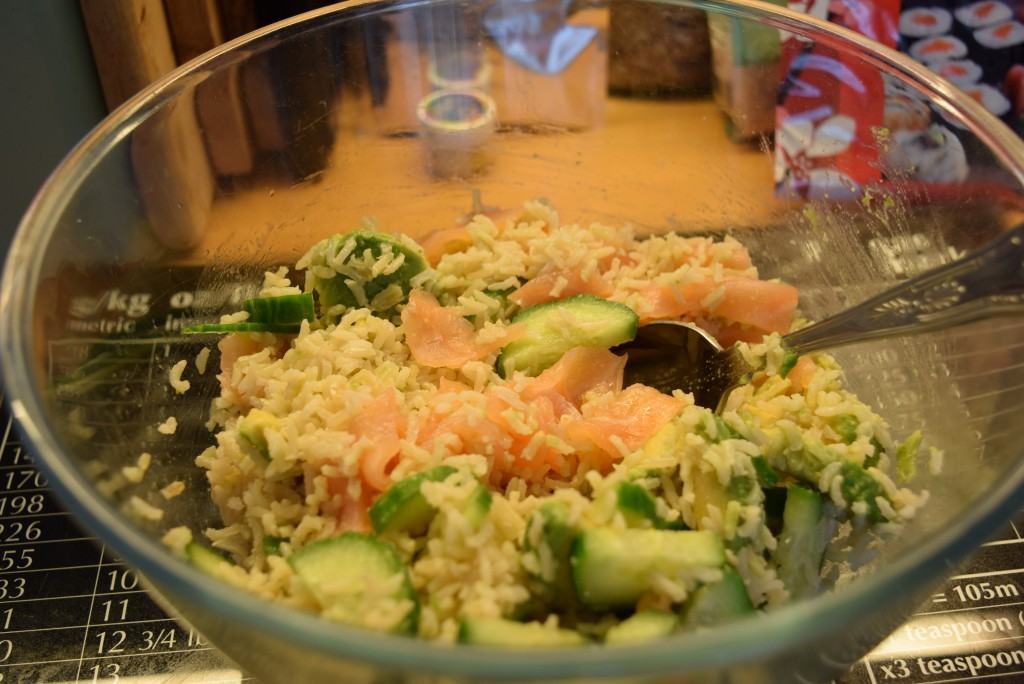 Pour on the wonderful pale green, spiced dressing and give this sushi bowl a good stir. Taste to check for seasoning then pop into a pretty bowl to serve.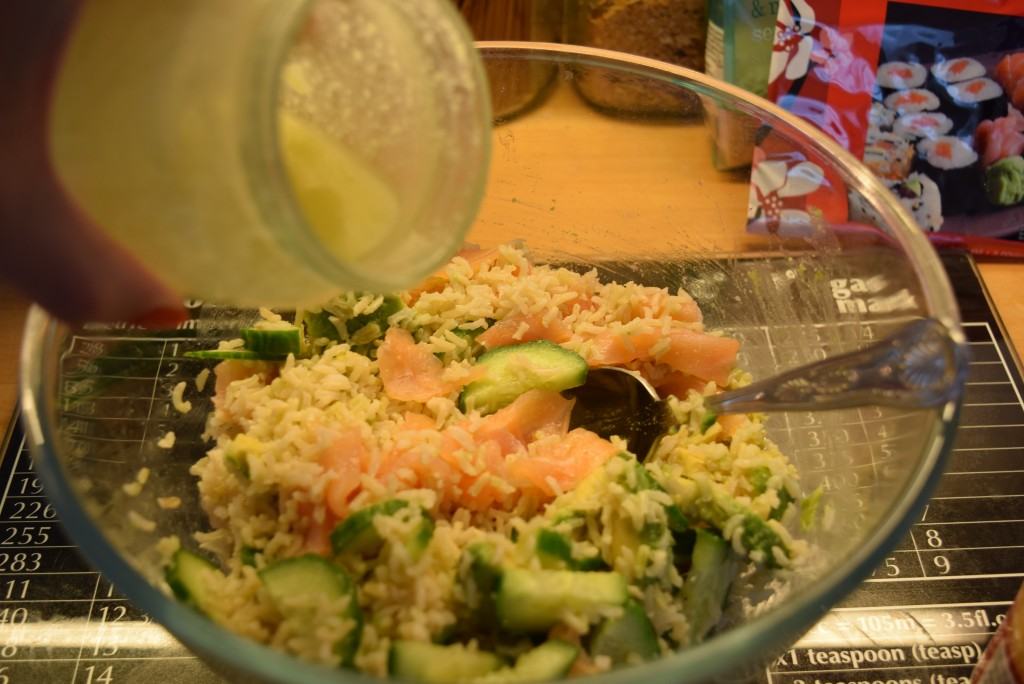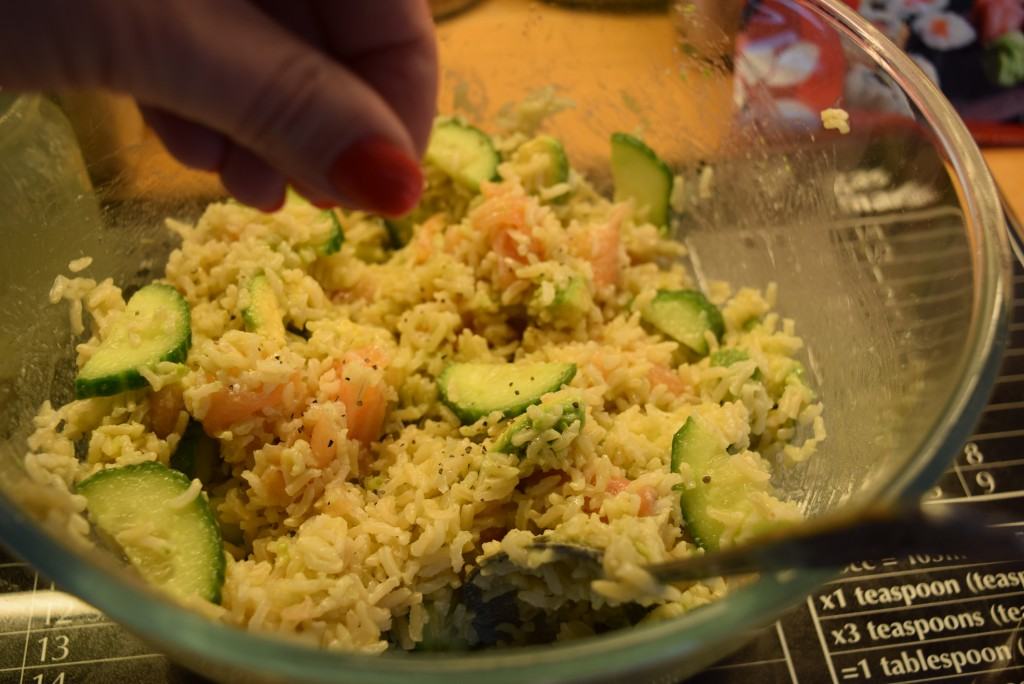 Garnish with some chopped pickled ginger, sesame seeds and strips of wonderfully flavoured nori seaweed. Like I said, all the amazing flavours of sushi with none of the rolling and fiddly slicing.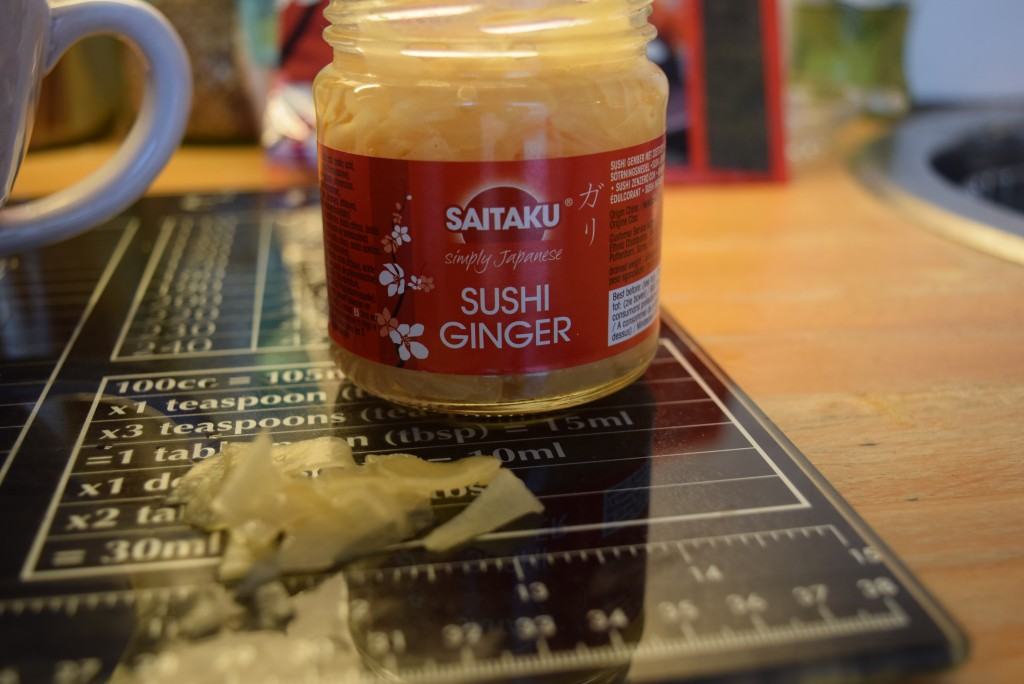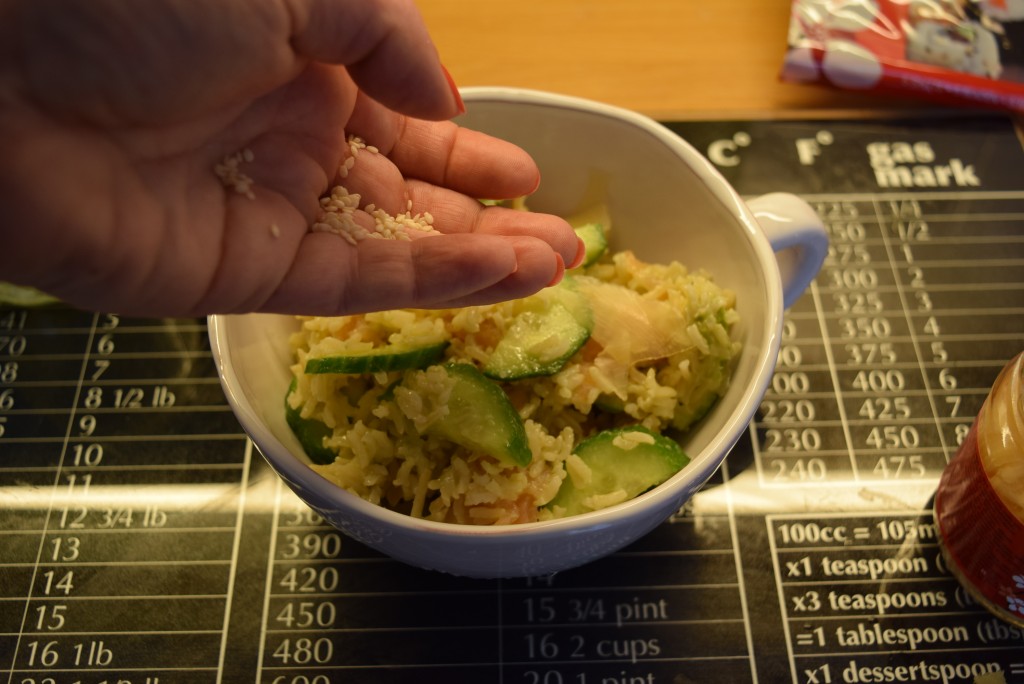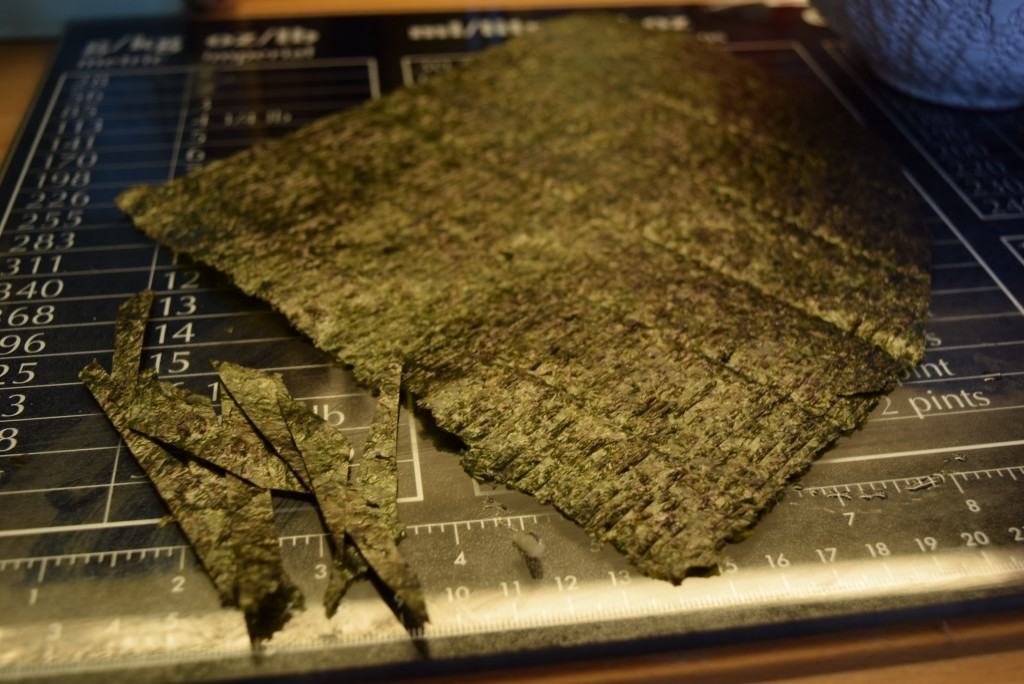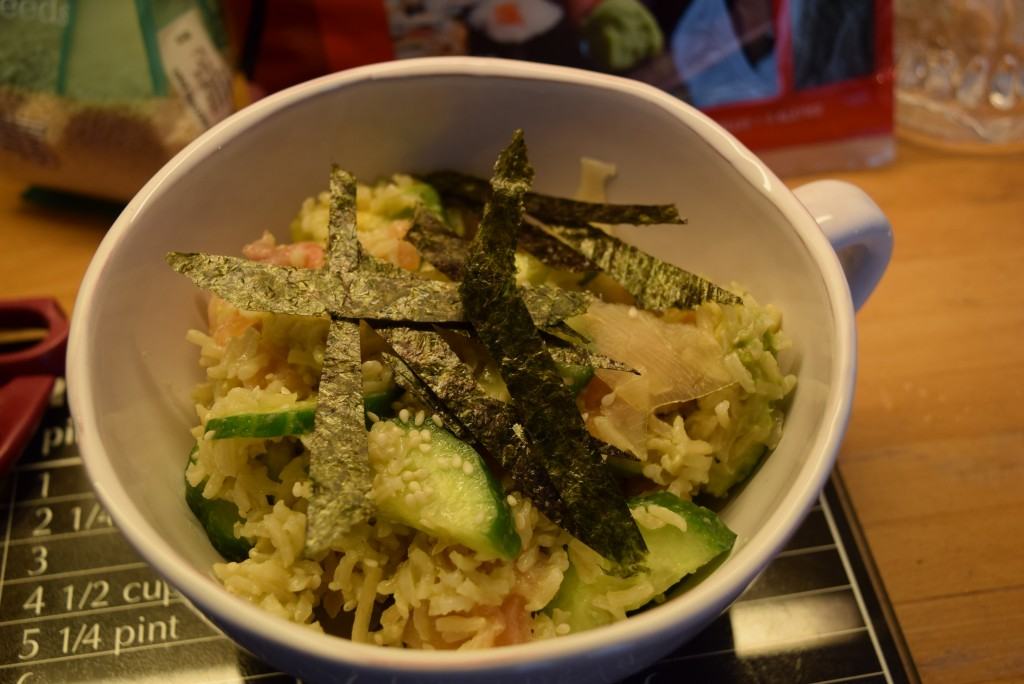 Such a pretty, flavour filled dish. Light, but filling and tasty.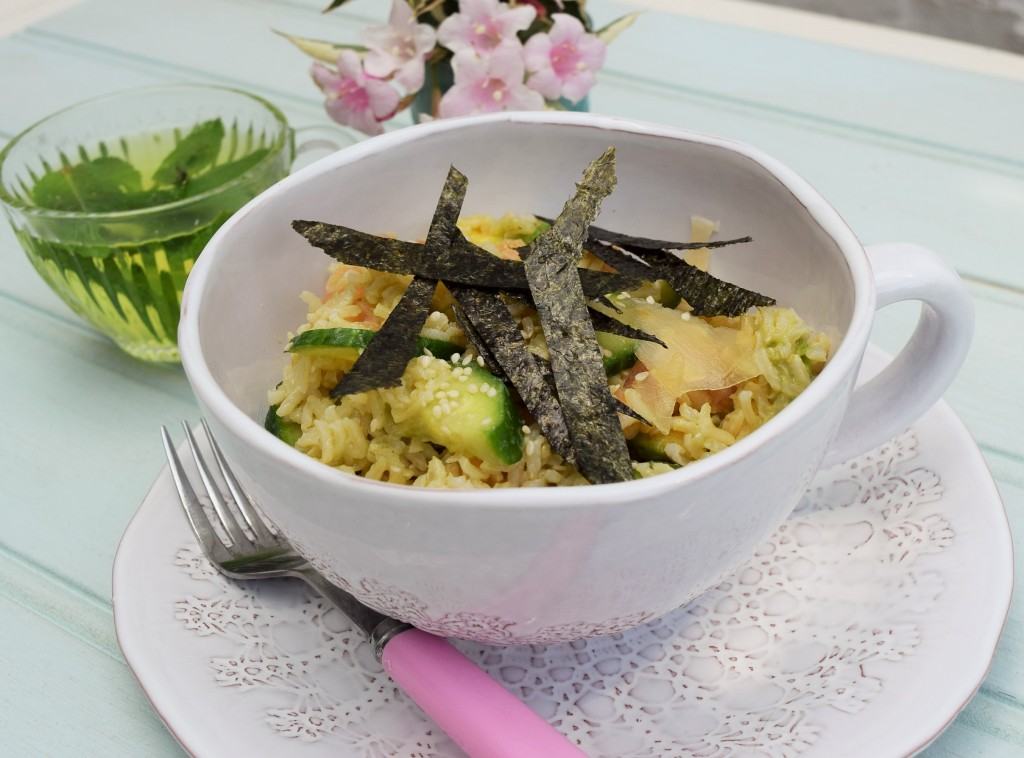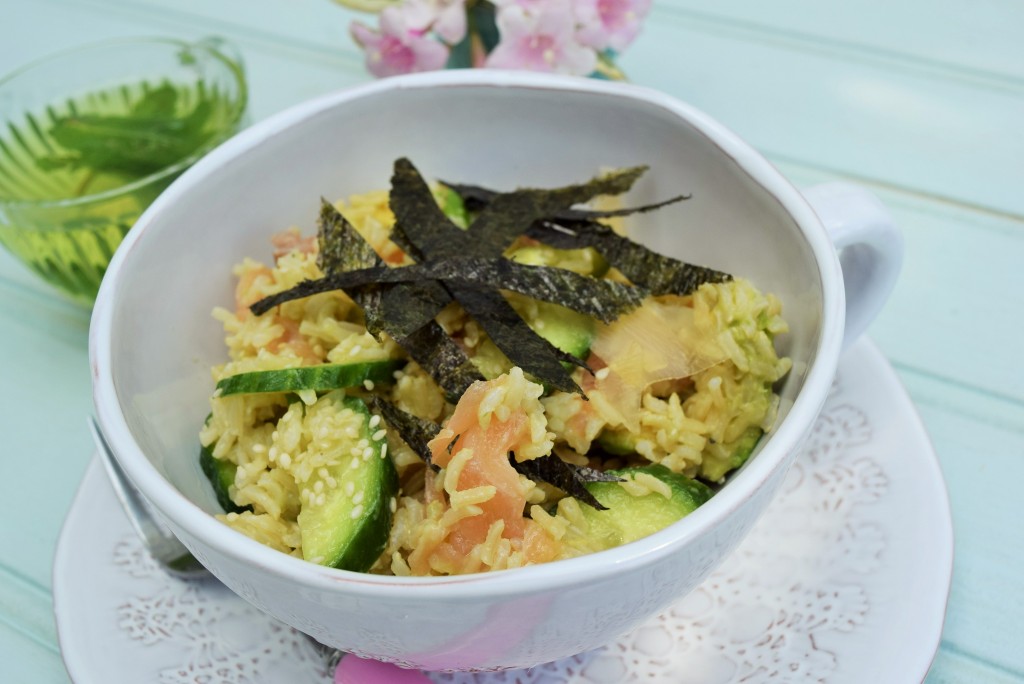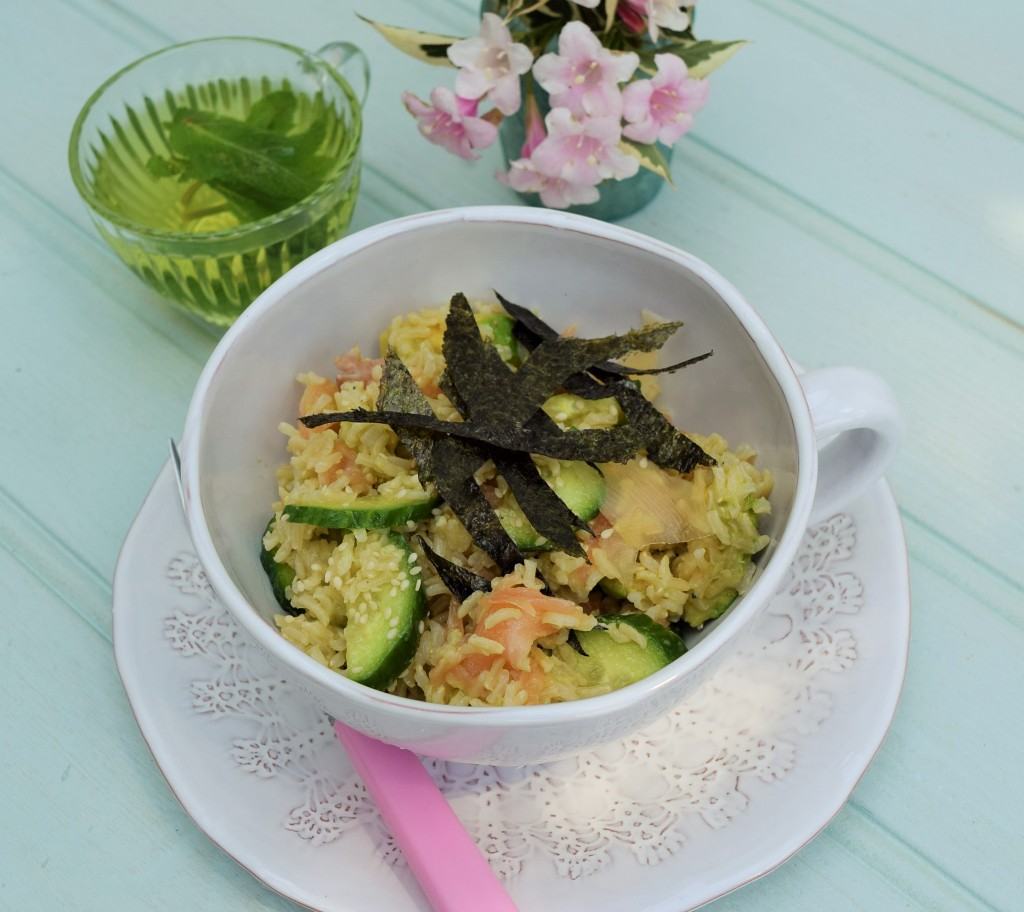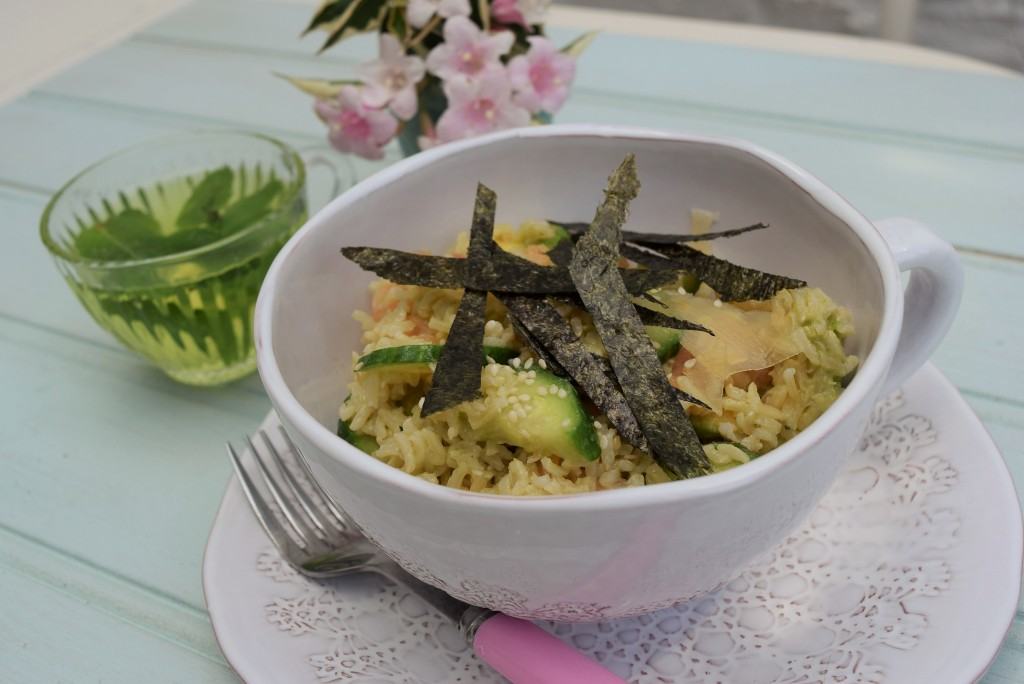 This is just the right sort of lunch for the promised warmer weather. And I can't help but think this is a slightly healthier option with the brown rice, vegetables and wonderfully crisp nori seaweed. Pop any leftovers in the fridge for the following day and take to work to make everyone jealous with your amazing lunch making skills.
Lucy x
Smoked Salmon Sushi Bowl Recipe
Serves 3 to 4, hunger dependent
200g brown rice, cooked as per instructions of the bag
2 tablespoons soy sauce
100g smoked salmon
1 avocado
half a cucumber
1 tablespoon sesame seeds
1 sheet of sushi nori seaweed
Pickled sushi ginger, to taste
Salt and pepper
Dressing
60ml olive oil
1 teaspoon wasabi
juice of half a lime
salt and pepper
Simmer the rice in salted water until cooked. Drain and leave to cool, covered with a tea towel.
While the rice is cooking then cooling, chop the cucumber into small bite sized pieces, stone and chop the avocado and slice the smoked salmon into strips. Squeeze a little lime juice onto the avocado to stop it browning. Then make the dressing. Add the oil to a jar, pour in the lime juice and then whisk in a teaspoon of wasabi. Shake the jar until everything's well blended then check for seasoning, adding salt and pepper as needed.
When you are ready to serve, tip the rice into a large bowl and add the soy sauce, to taste. Add the chopped cucumber, avocado and smoked salmon. Give this all a good stir then pour on the dressing. Spoon a generous portion into a serving bowl and garnish with sesame seeds, chopped pickled ginger, to taste, and snipped strips of the nori seaweed. Devour, helping yourself to seconds as needed. This does keep in a cling filmed bowl for a day or so, if it makes it that far.