Bespoke Vanilla Shortbread Recipe
Shortbread is a simple, but versatile luxury. And it happens to be so many of my friends and relatives favourites. In particular, my Mother, which is handy, what with it being Mother's Day this Sunday. By way of payment, usually for services rendered such as looking after the boys or the dog, I provide my Mother with uncooked rolls of shortbread dough for her to freeze then slice, serve and bake as and when she pleases.  I do love to flavour the dough with different things, hence the bespoke nature of this treat.
The examples I have used in this post include chopped white chocolate and rose petals, milk chocolate chips and tiny pieces of crystallised ginger. But you could add lavender, chopped nuts or sprinkles, or any of your favourite bits and bobs. This recipe is adapted from one in a much loved book I have called Sue Lawrence's Book of Baking. If you can get hold of a second hand copy on Amazon, I would definitely recommend it.
There are also several ways of cooking this wonderfully scented shortbread dough. You can press it into mini muffins tins for a tiny shortbread bite or heart shaped moulds for an endearing hostess gift. You can also be beautifully old fashioned and just press the dough into an small round cake tin, prick with a fork and bake to produce large soft wedges of shortbread. Or, as I make for my Mother, you can roll logs of the dough in clingfilm, and keep in the fridge or freezer until needed, then slice and bake in soft, sweet discs.
However you choose to serve this bespoke shortbread, make it often and give it away in ribbon tied bags, or keep it for yourself and enjoy with a large cup of tea.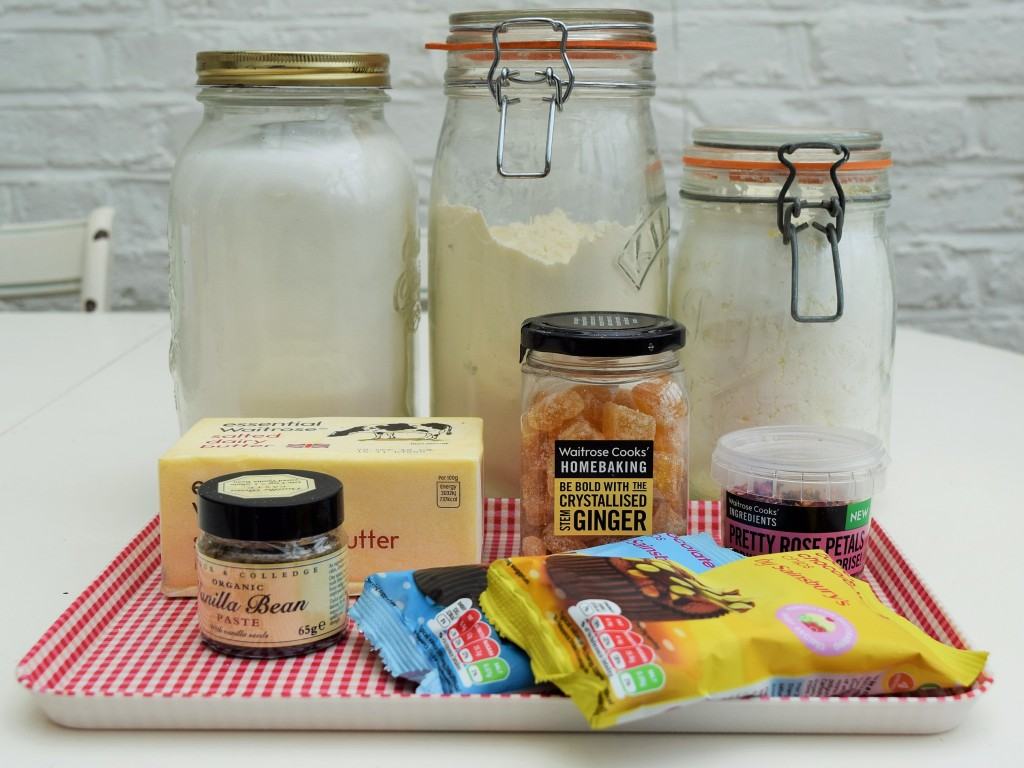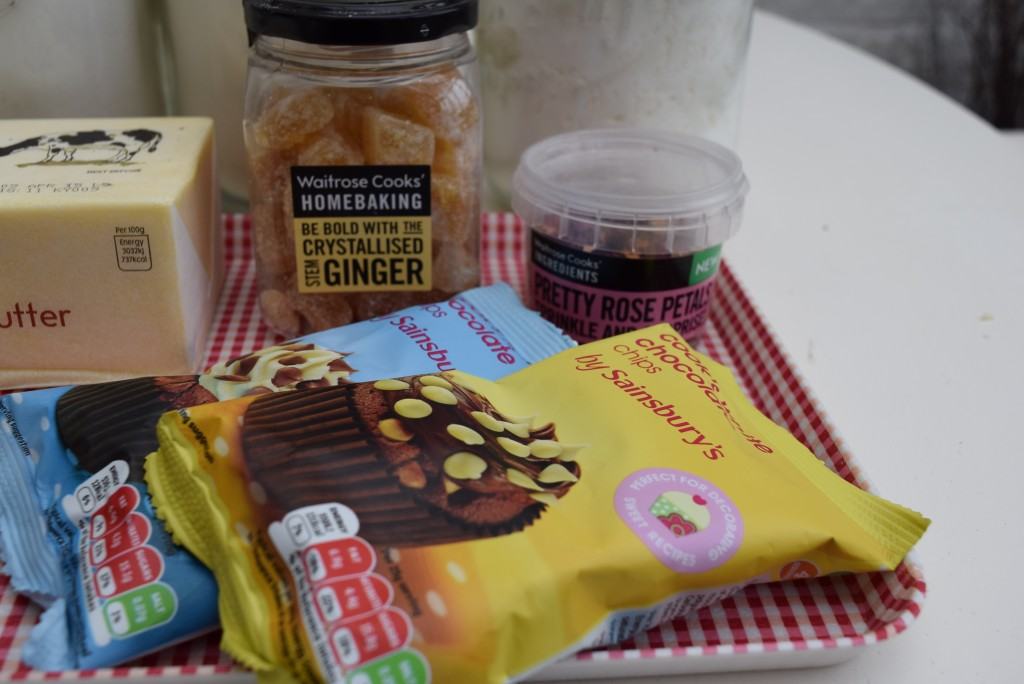 Here's the traditional ingredients for my Vanilla Shortbread, with the focus on the bespoke add ins which will personalise your biscuits and make them truly individual. I love floral flavours and think the white chocolate works so well with rose. The milk chocolate chips are super child friendly and the sweet crusted crystallised ginger adds a zing to this shortbread. Delicious.
You can make this in a bowl with a wooden spoon, but I took the lazy route and used my Magimix. Start with the soft butter and caster sugar and beat both until they are lighter in colour and super soft in texture. This will take a good 3 or 4 minutes in the mixer, longer in a bowl, unless you have amazing wrestler's arms.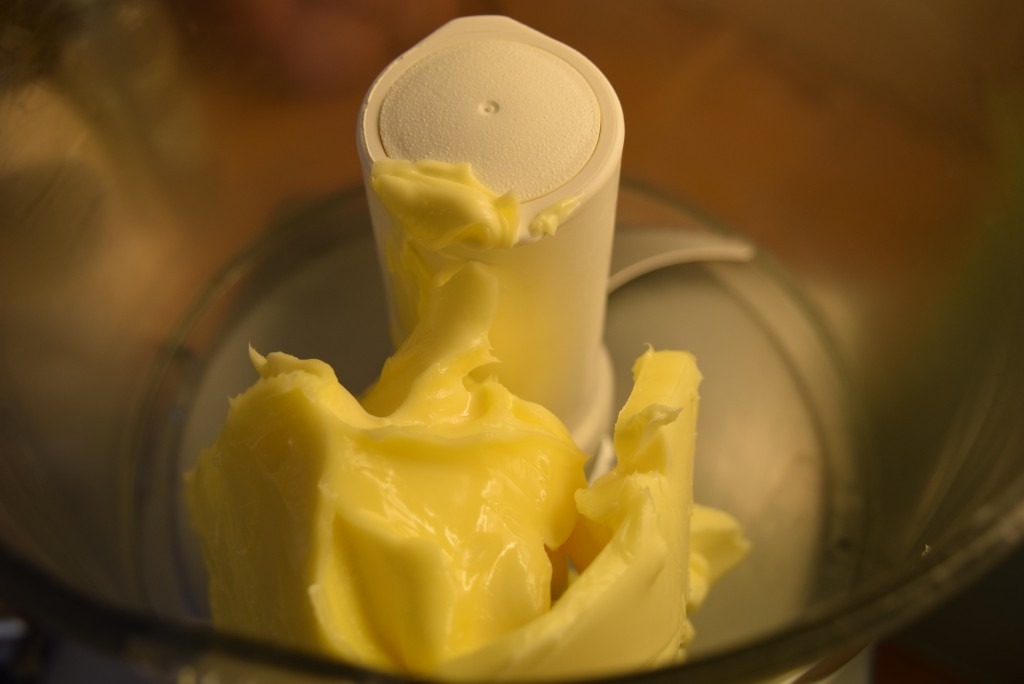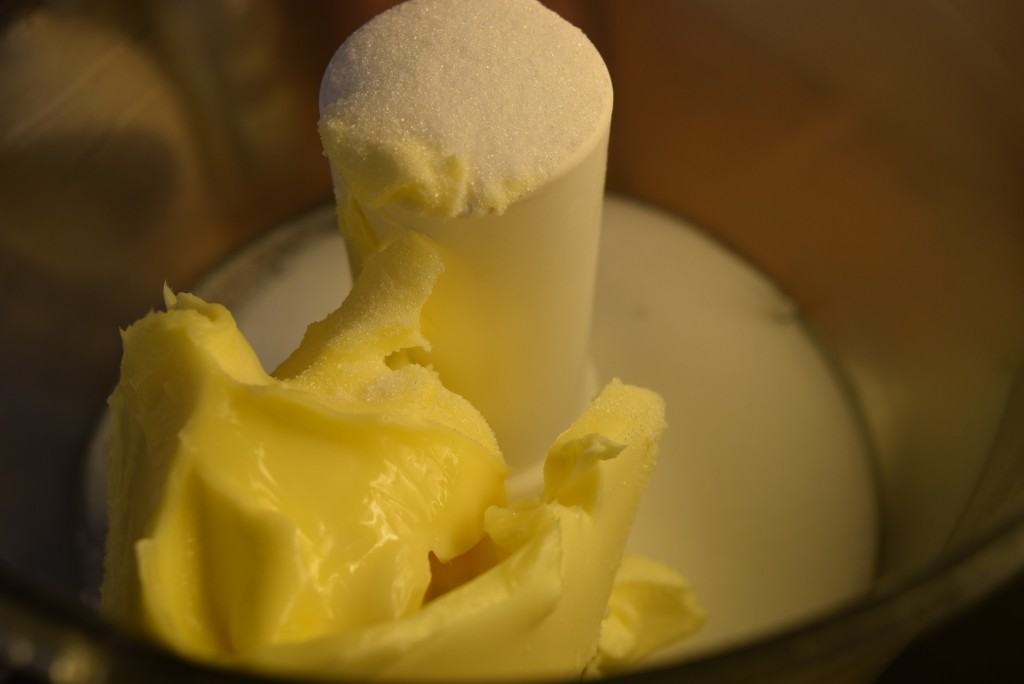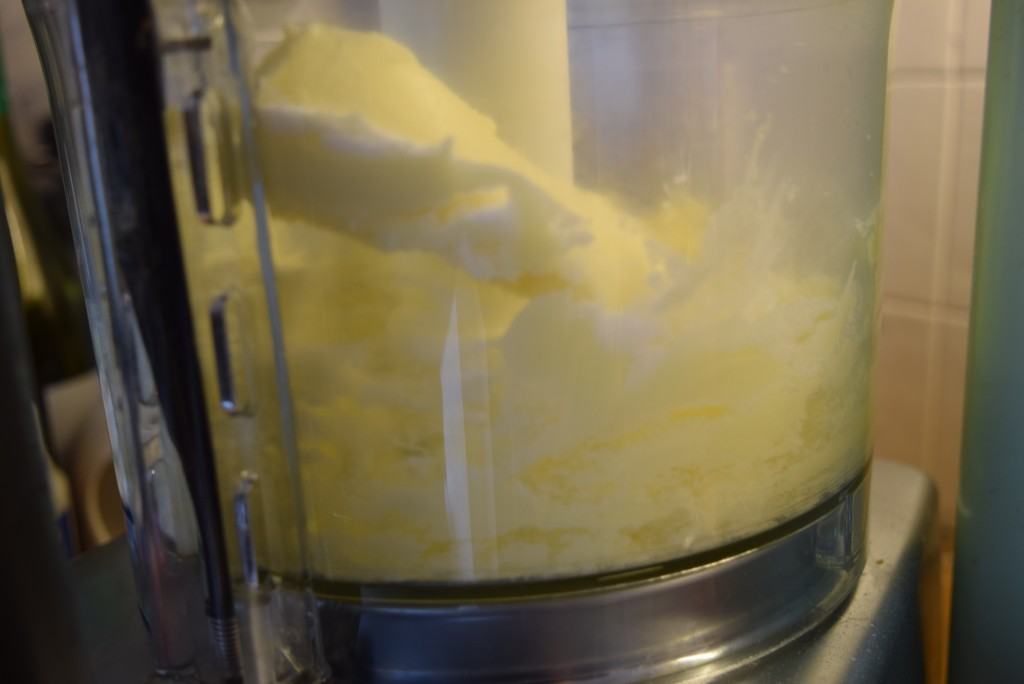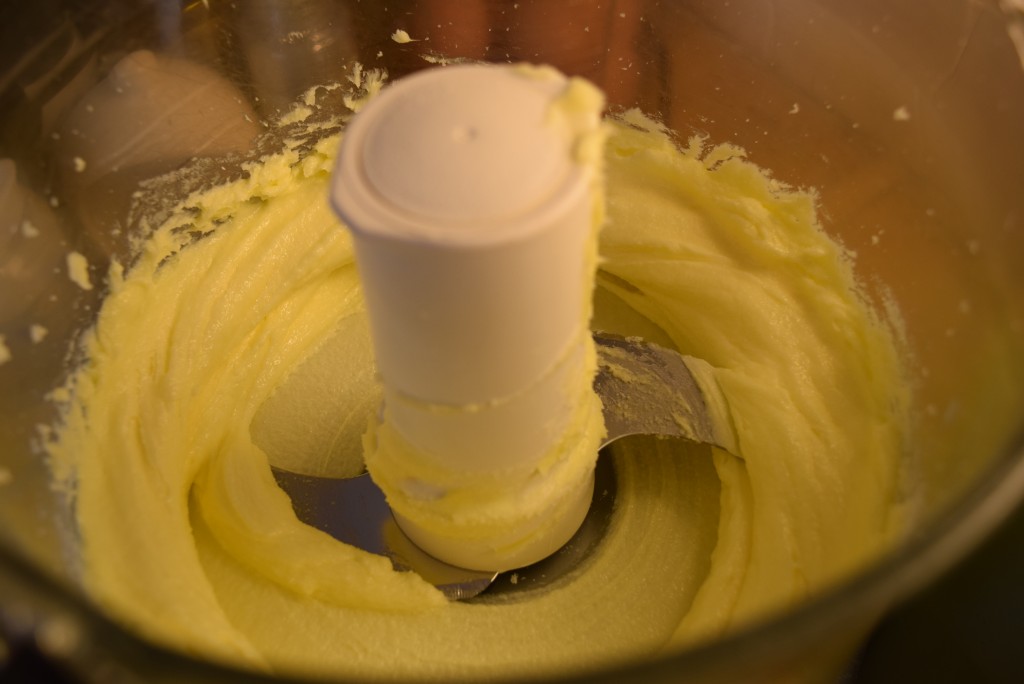 Weigh out the plain flour and cornflour. The cornflour will make the finished shortbread so soft and tasty. Pour in the spoonful of vanilla extract or paste to the mixer or bowl, mix again, then add the two flours until a dough ball is formed. Don't over mix here or your shortbread biscuits will be tough.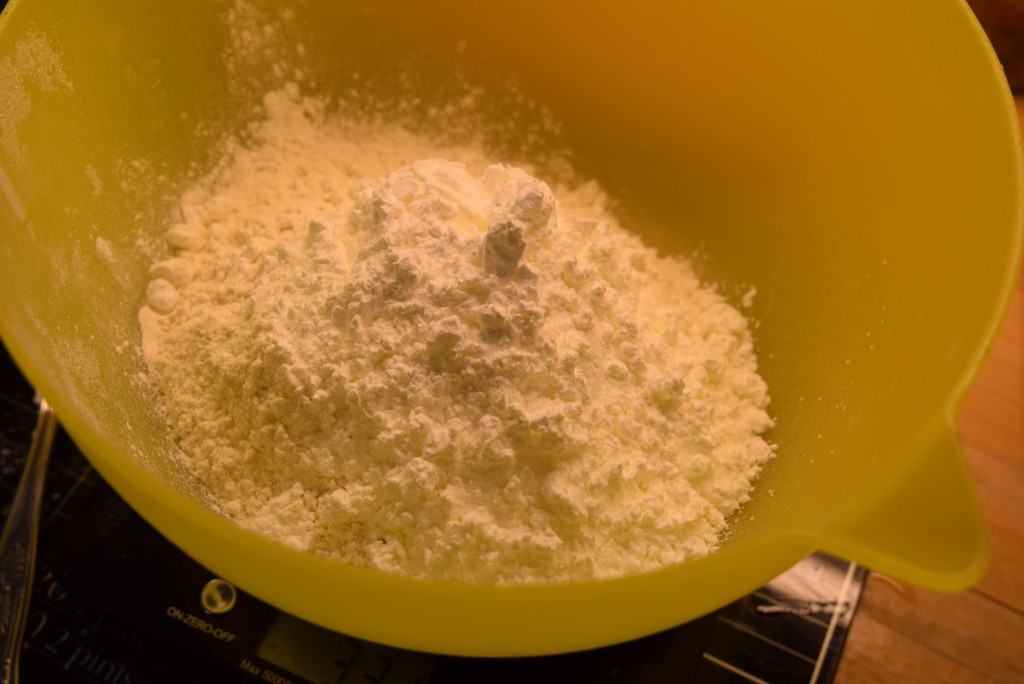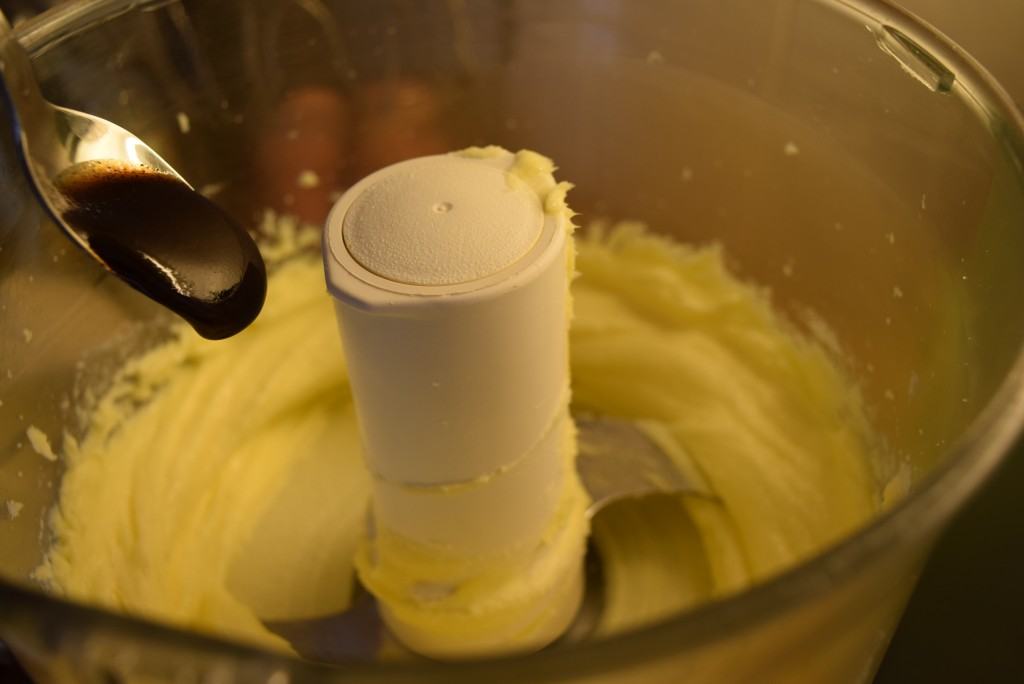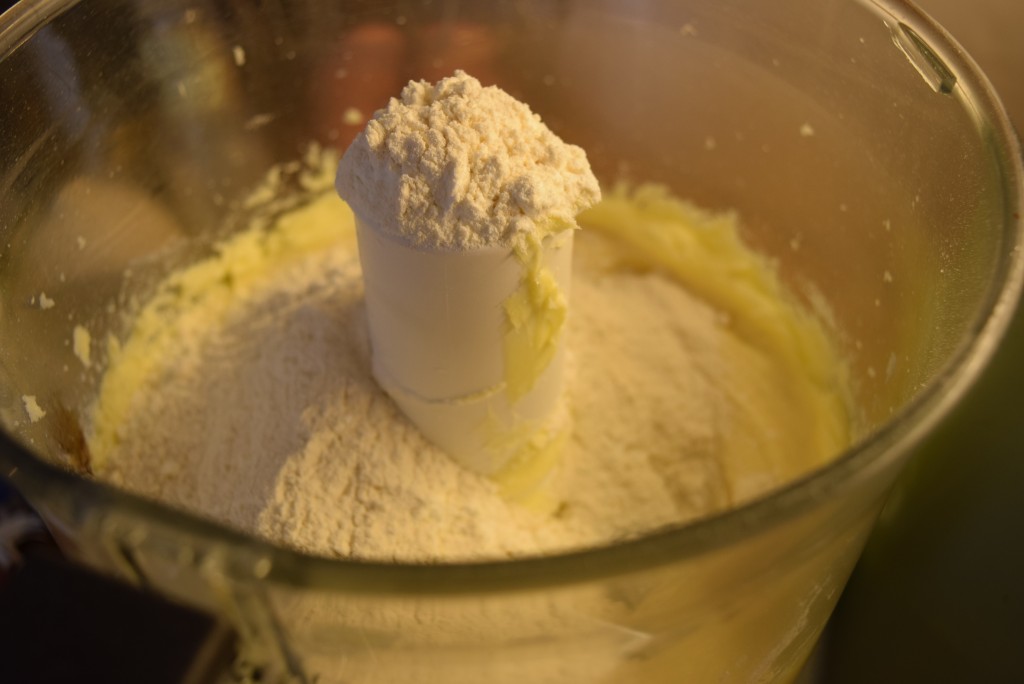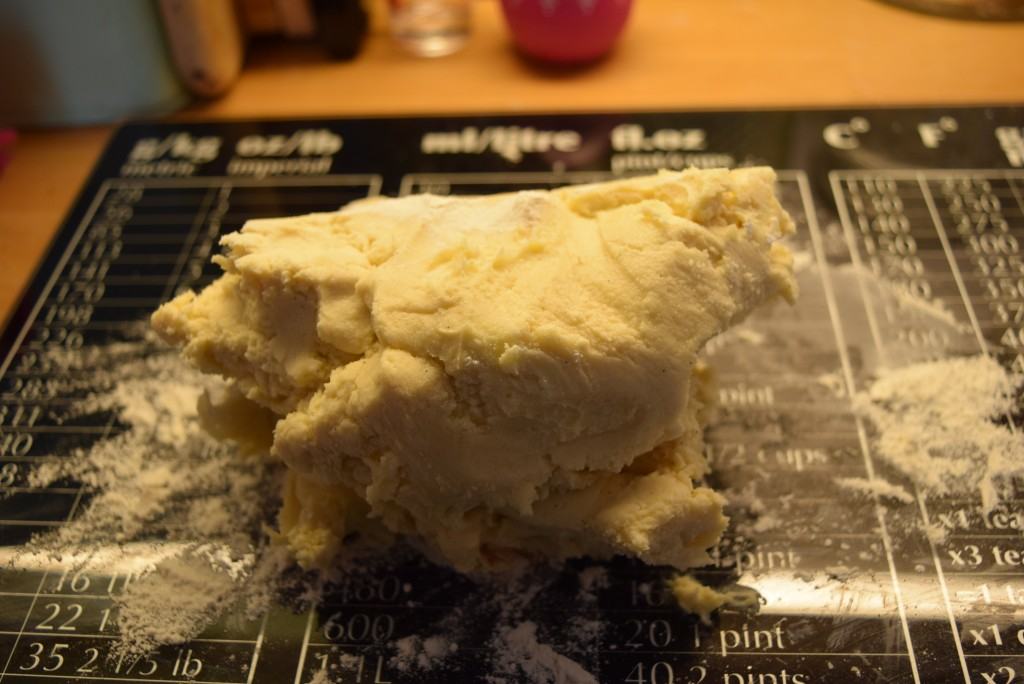 Give the dough a tiny knead until it forms a smooth ball. Then divide the ball into as many sections as you have add ins. I had three, so three balls it was.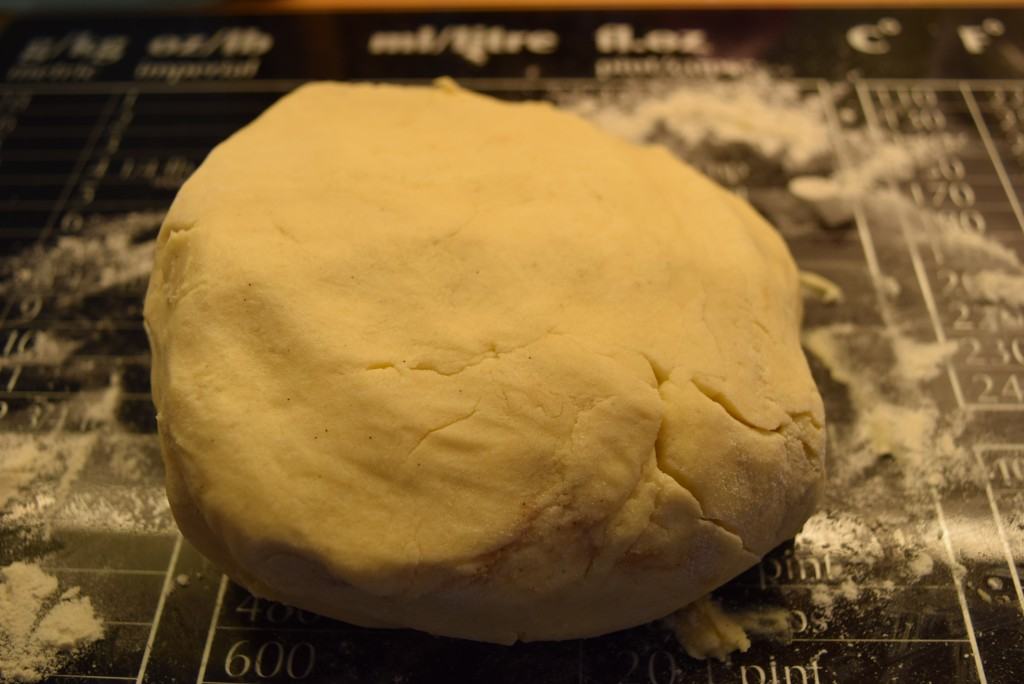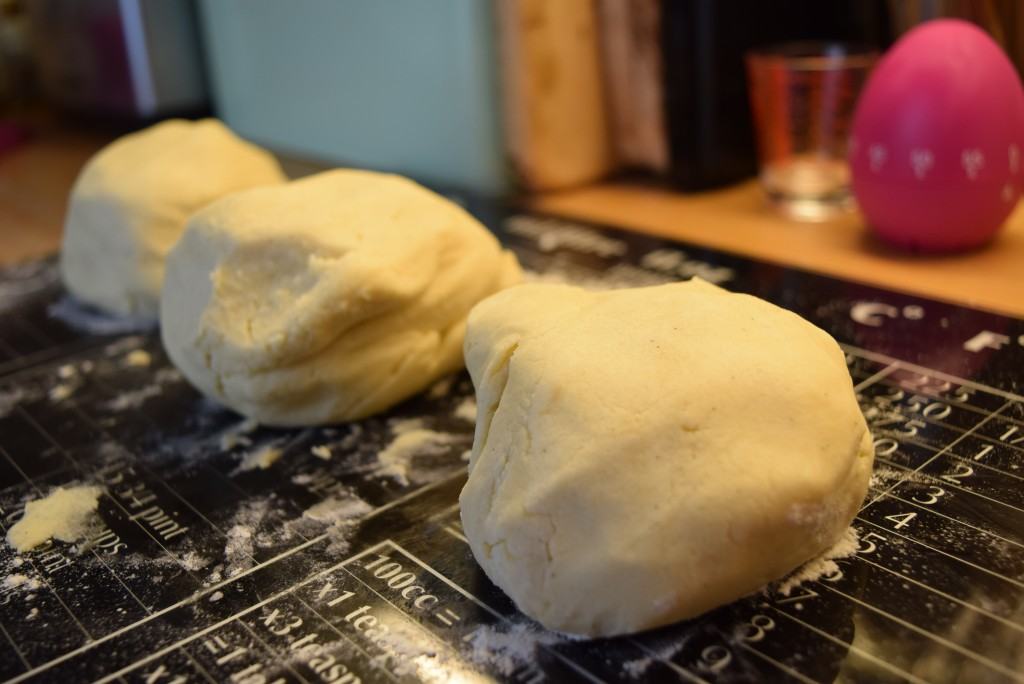 I added in some chopped crystallised ginger (about 5 pieces), milk chocolate chips (approx 50g) and white chocolate chips (approx 50g) and dried edible rose petals (a tablespoon, crushed). Some of these are sophisticated, some not so much. Lightly knead the dough until the chips and bits are incorporated.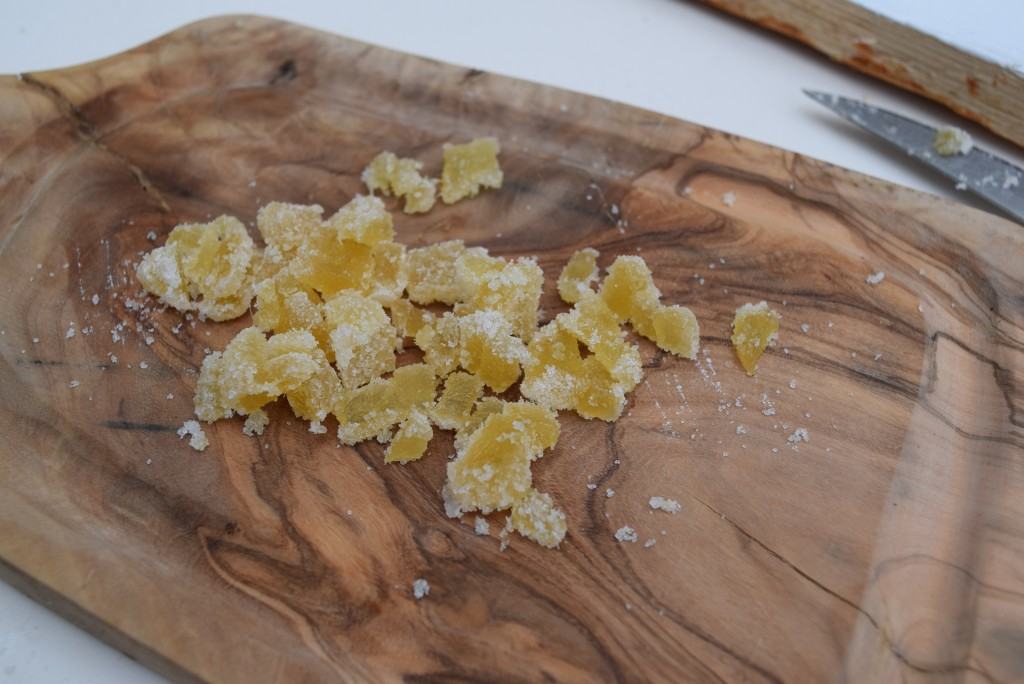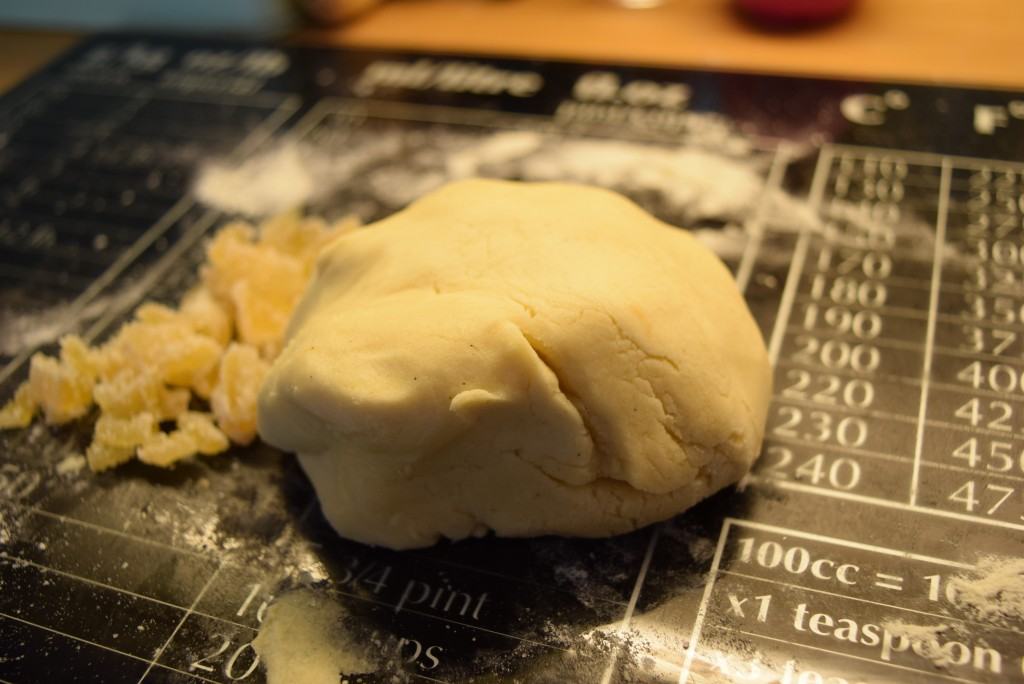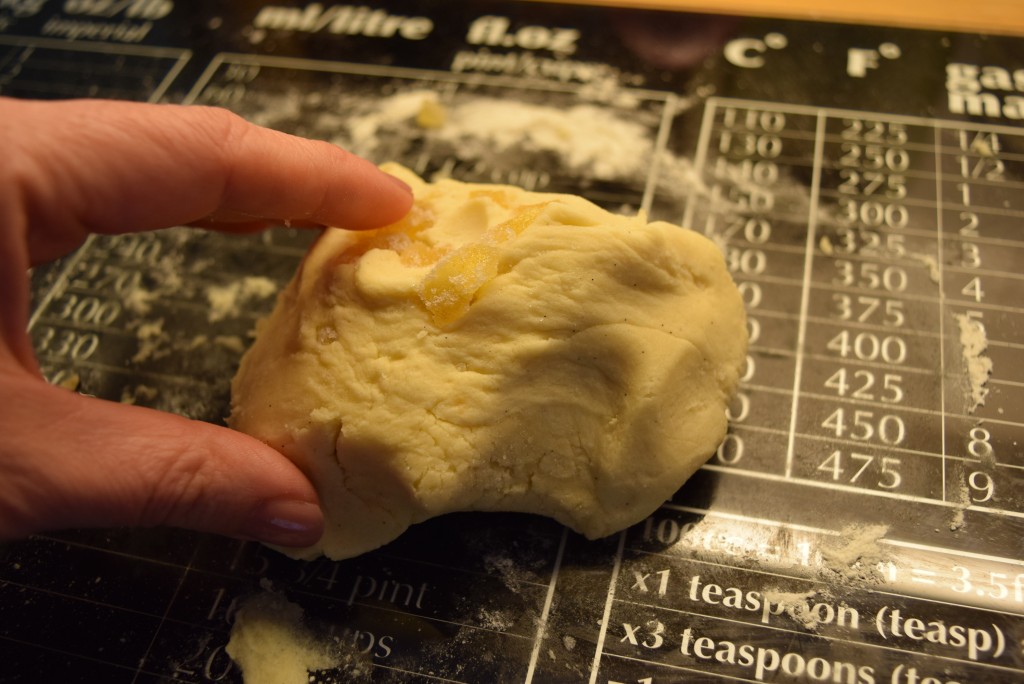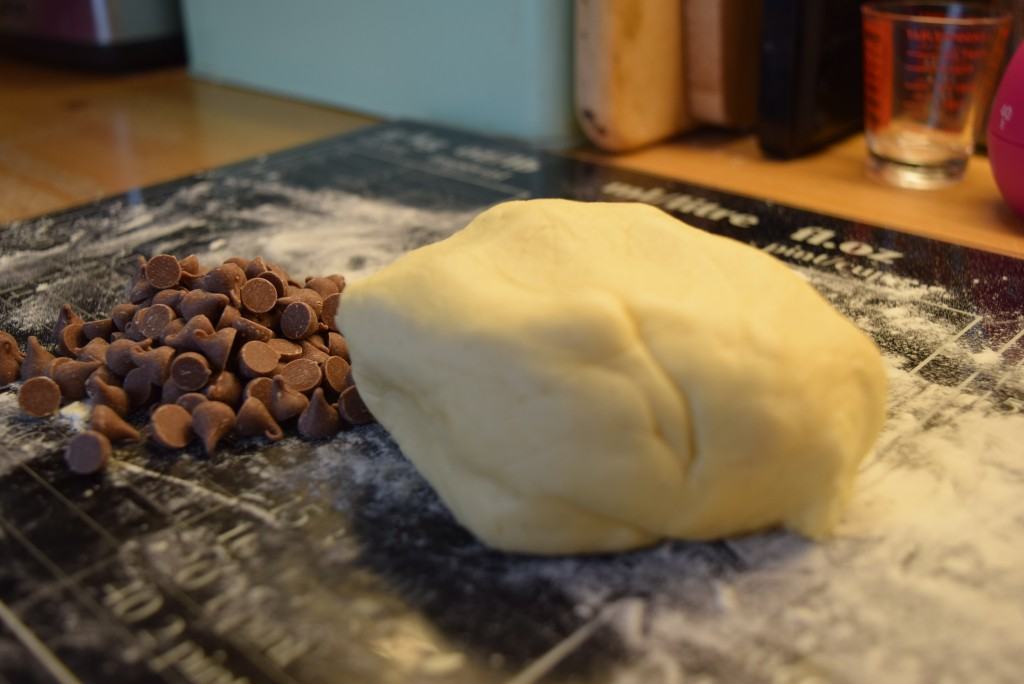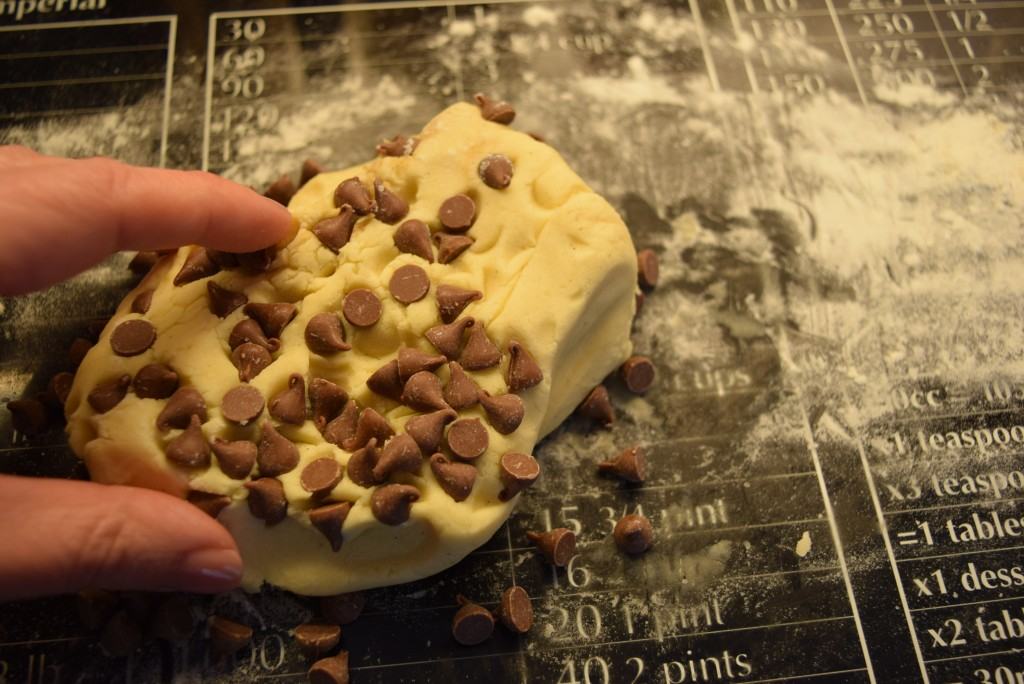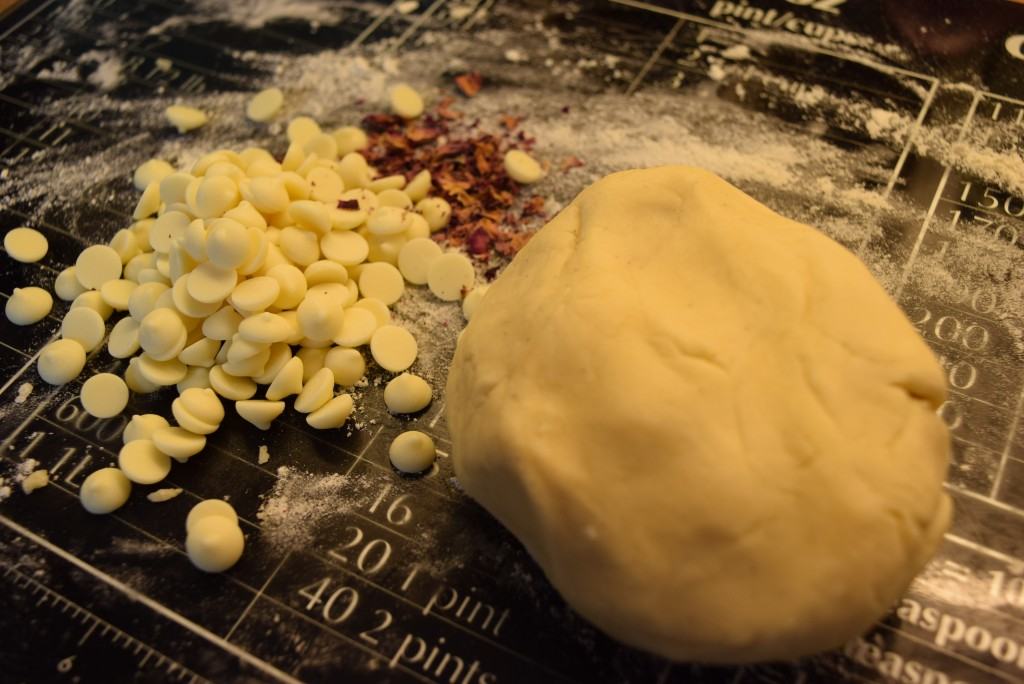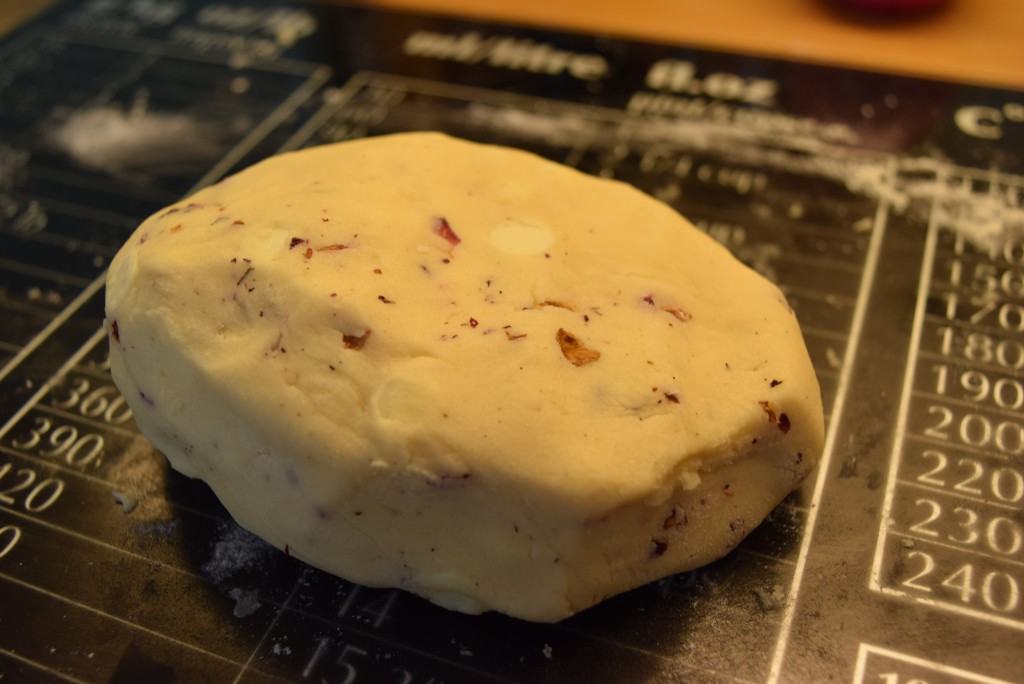 More choices are then open to you, I hope you are feeling decisive. You can roll the dough into a small log shape, chill then slice into thick rounds. Or press into greased mini muffin tins or shaped moulds to create individual shortbread treats. Or you could go old school and press the whole mix into a well buttered cake tin, prick the dough with a fork then bake until golden and firm. I didn't photograph this last option but you get the gist of it, I am sure.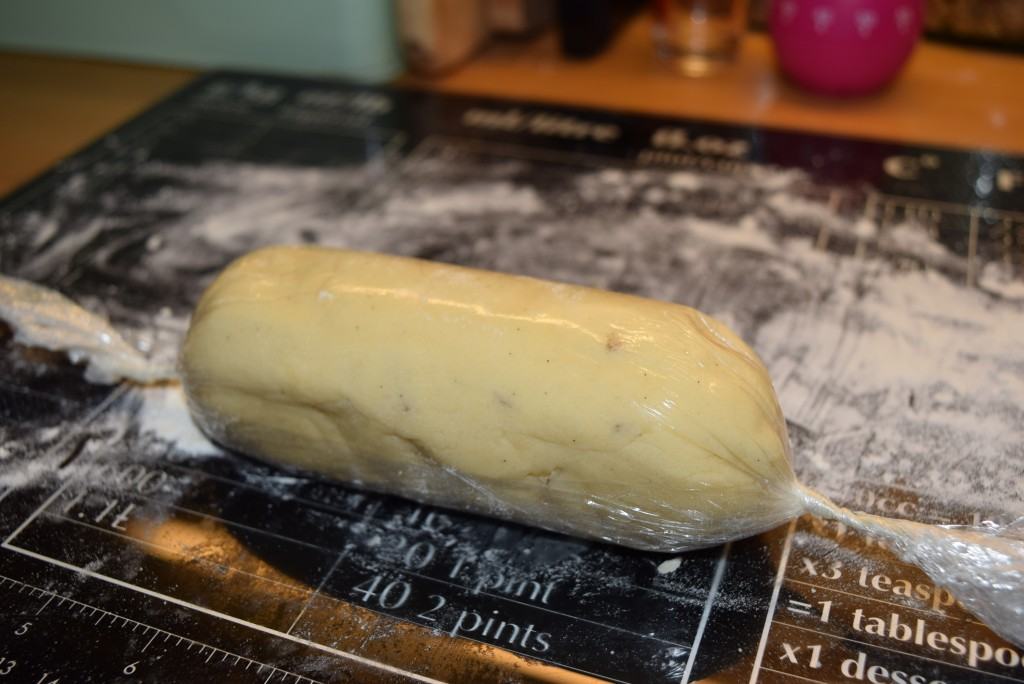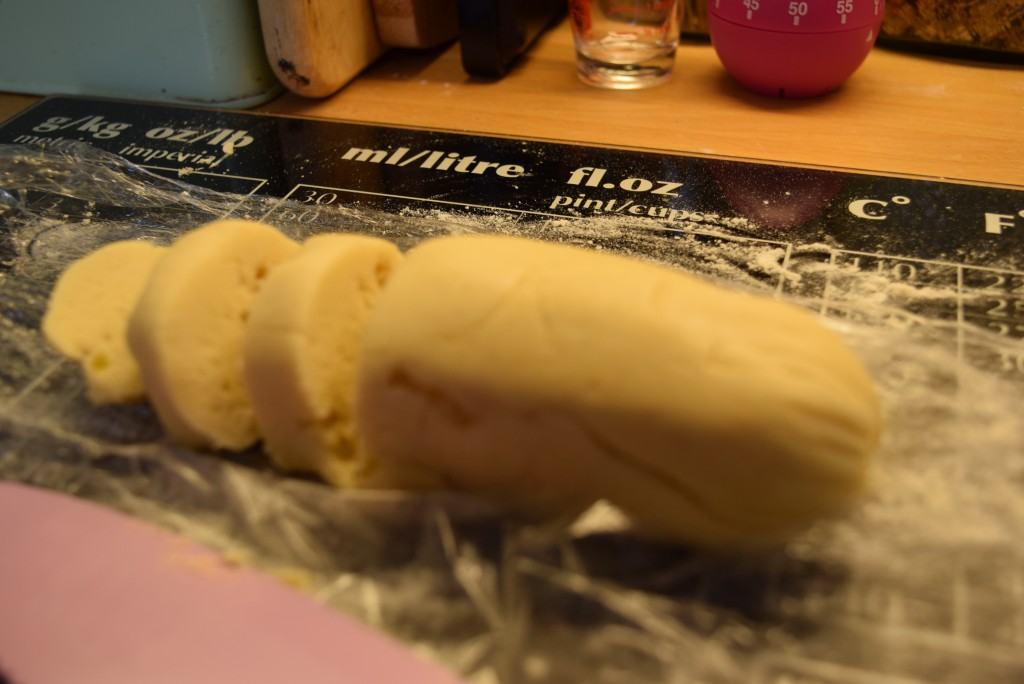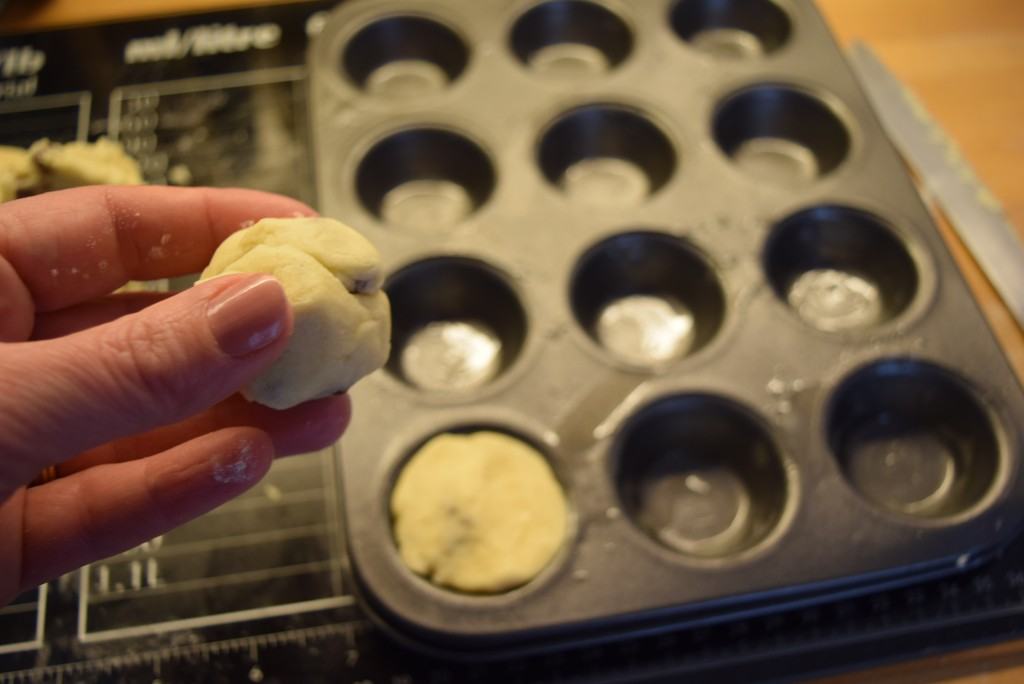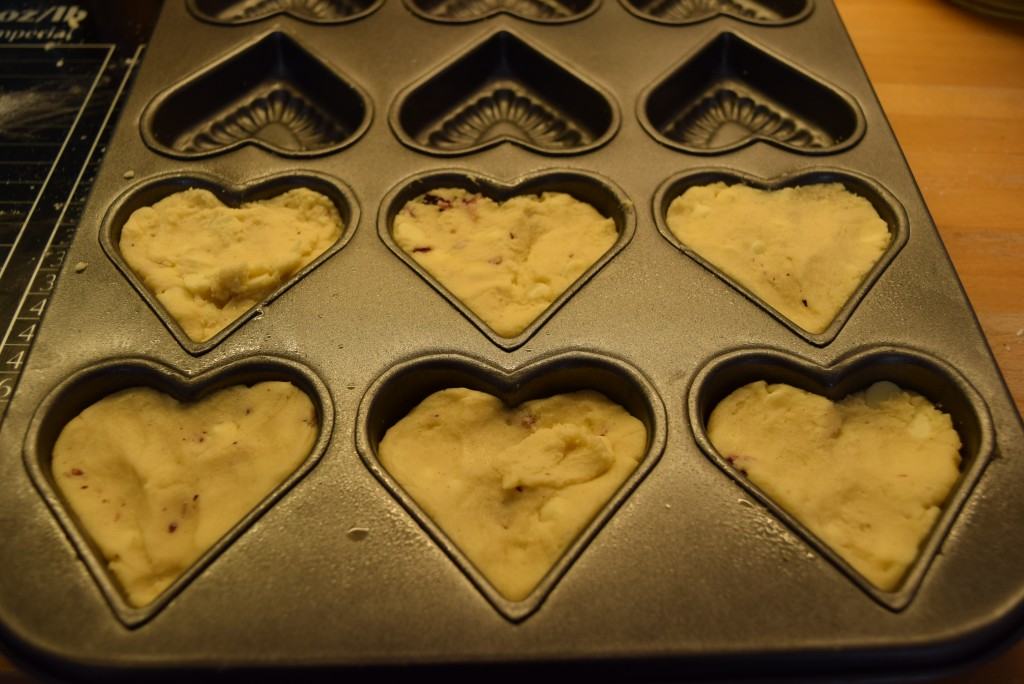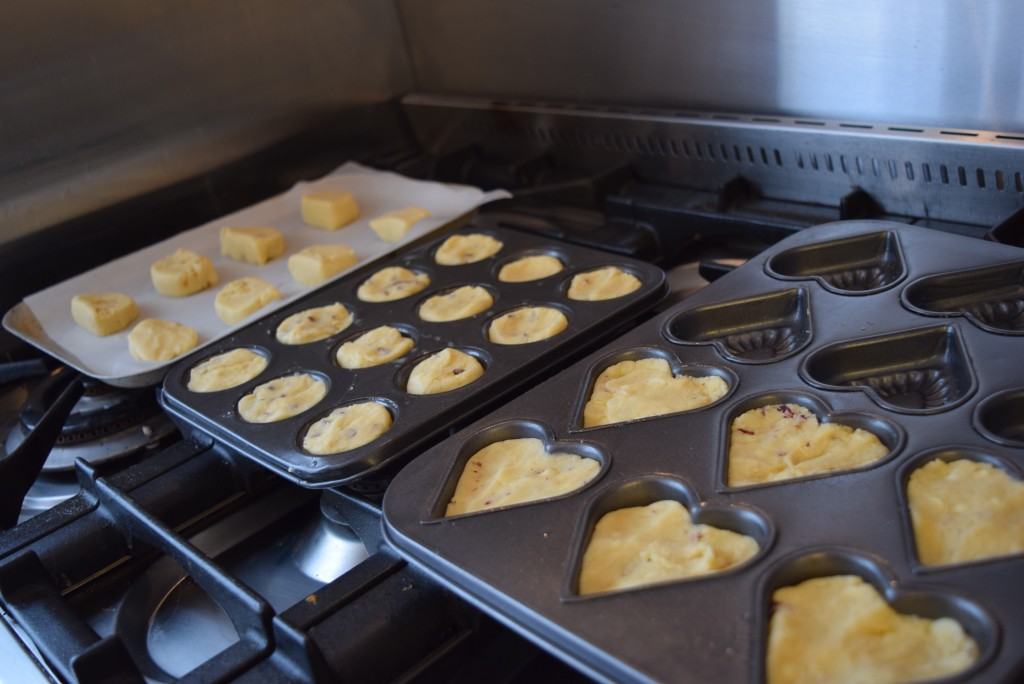 Pop, these soft vanilla treats in the oven for between 20 and 25 minutes, dependent on the size of the morsels.
When they are golden and firm but not too crisp, take them out of the oven and sprinkle with caster sugar for extra sweetness. Leave to cool completely before attempting to remove them from the tins.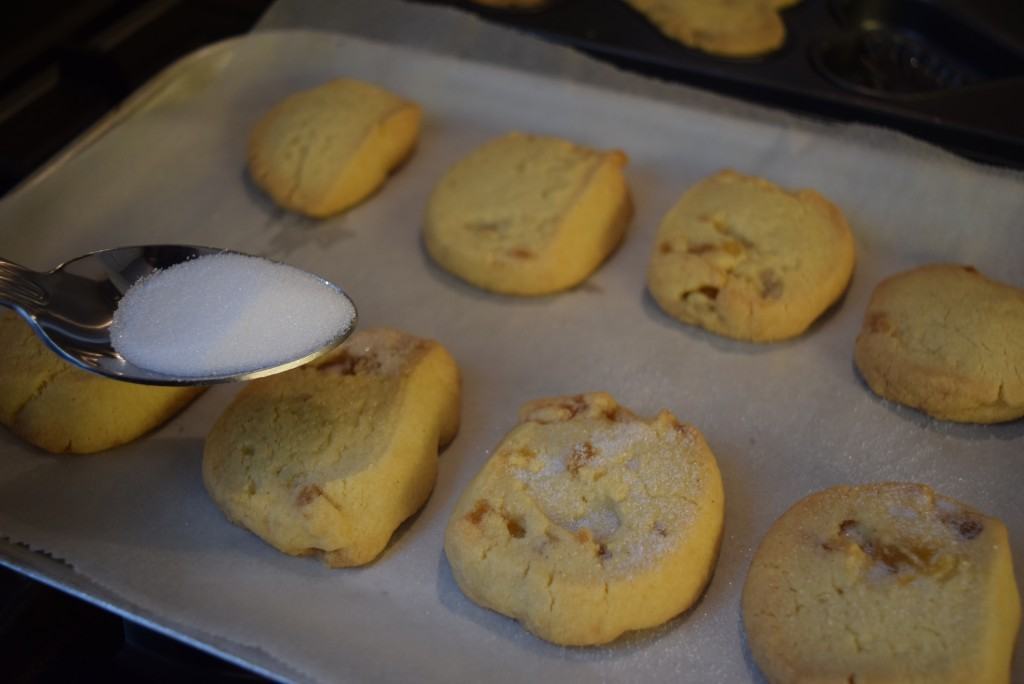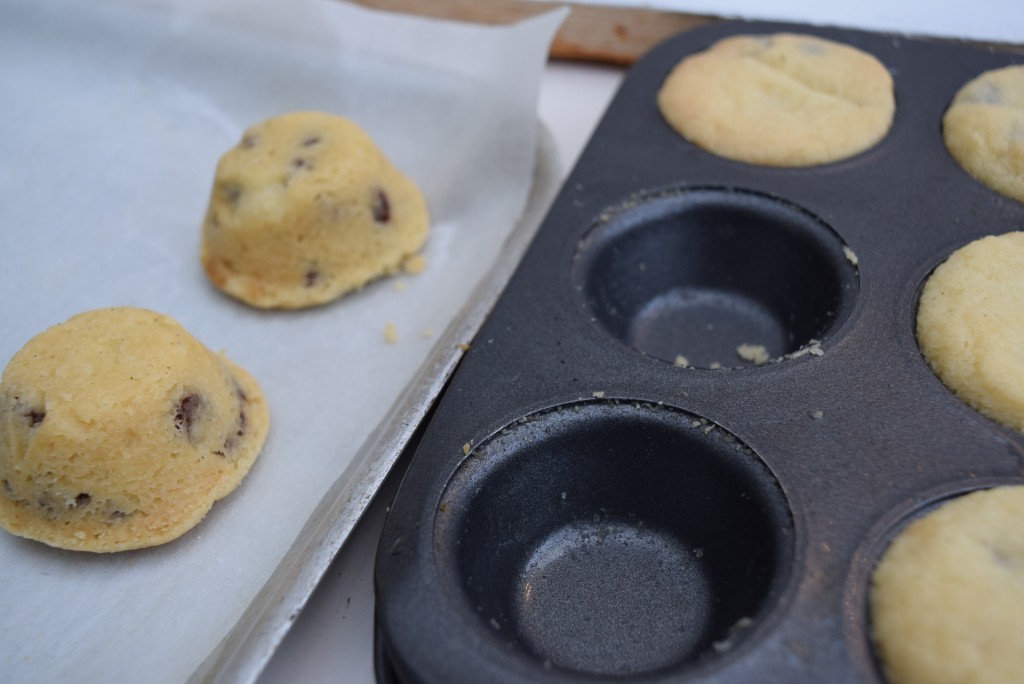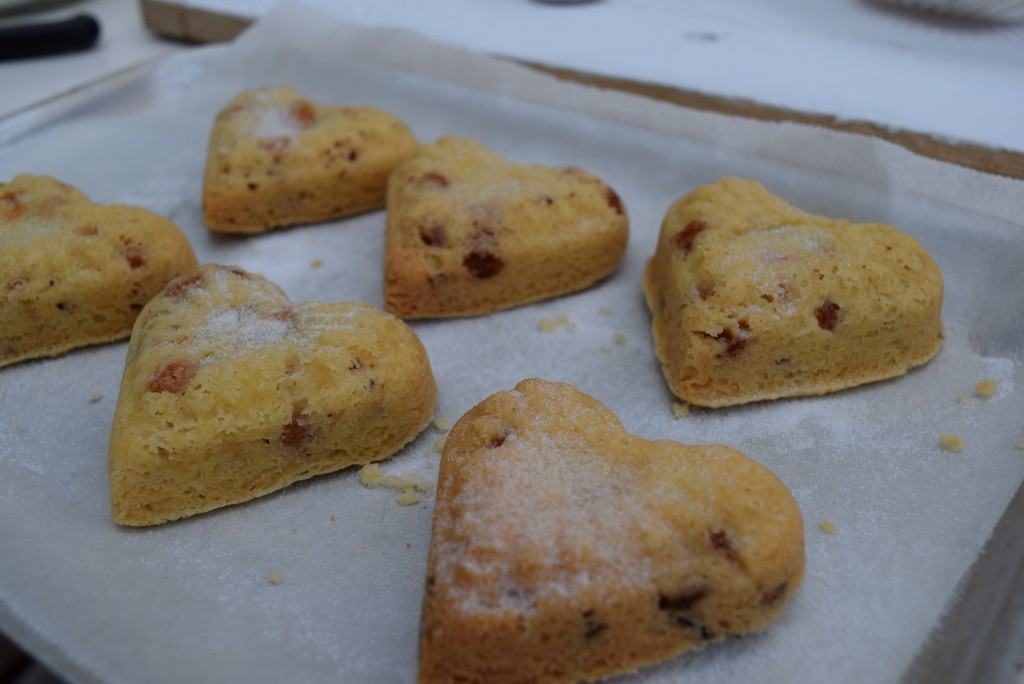 Every single shape and flavour of shortbread was perfect. So soft and comforting, an old fashioned treat brought right up to date with the tasty additions.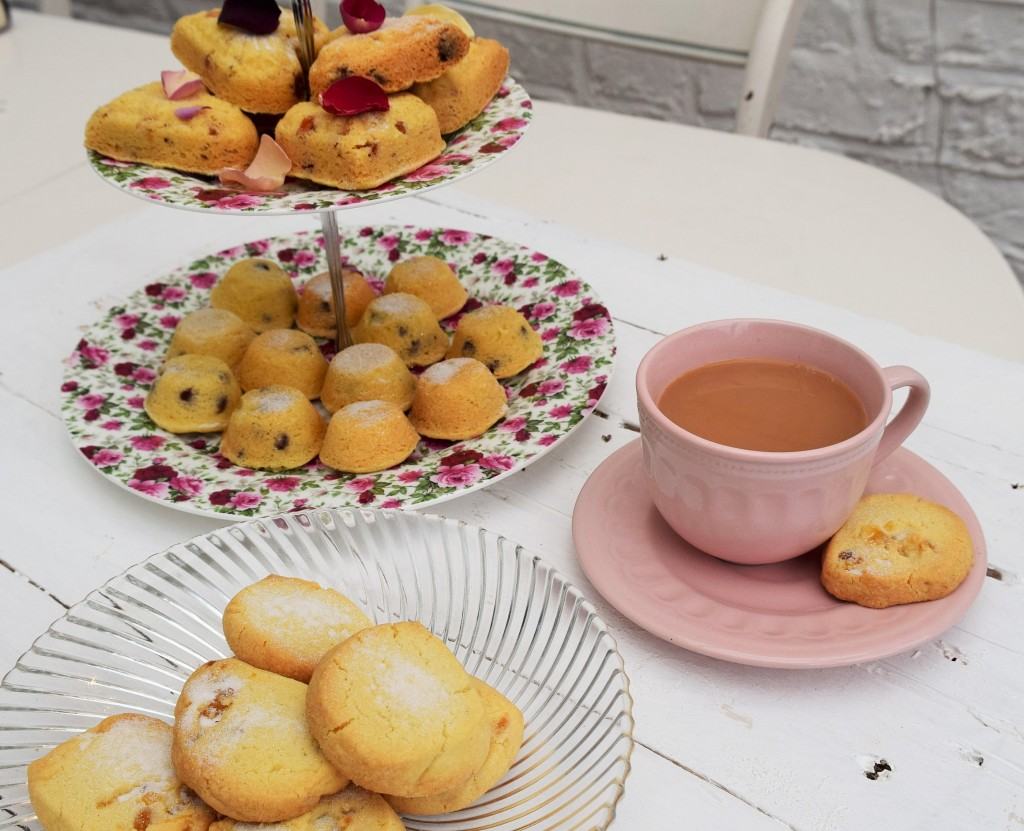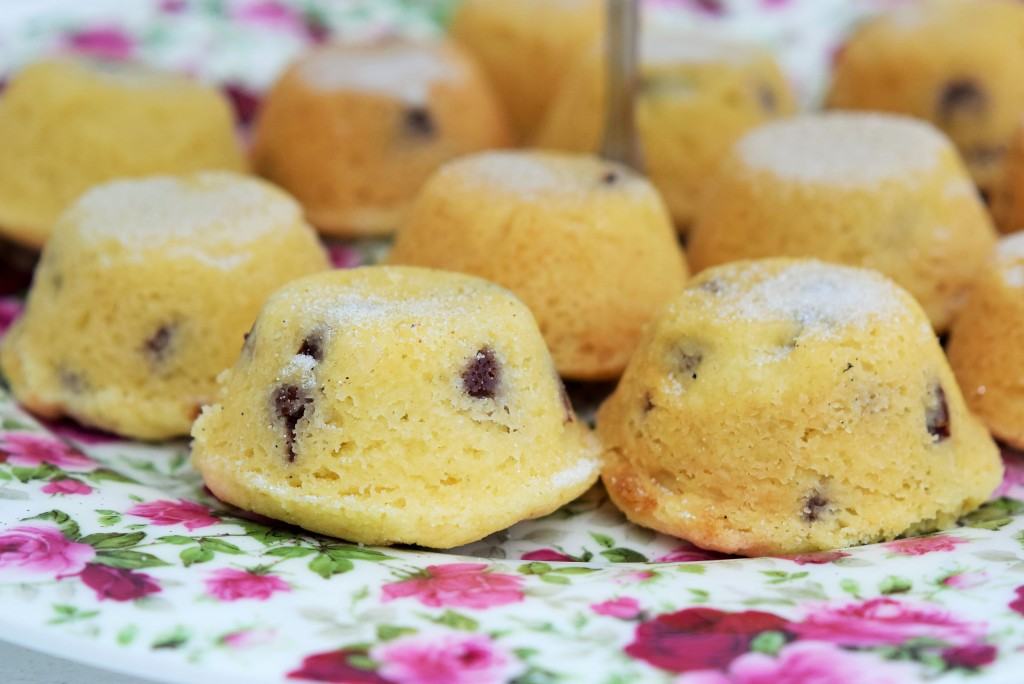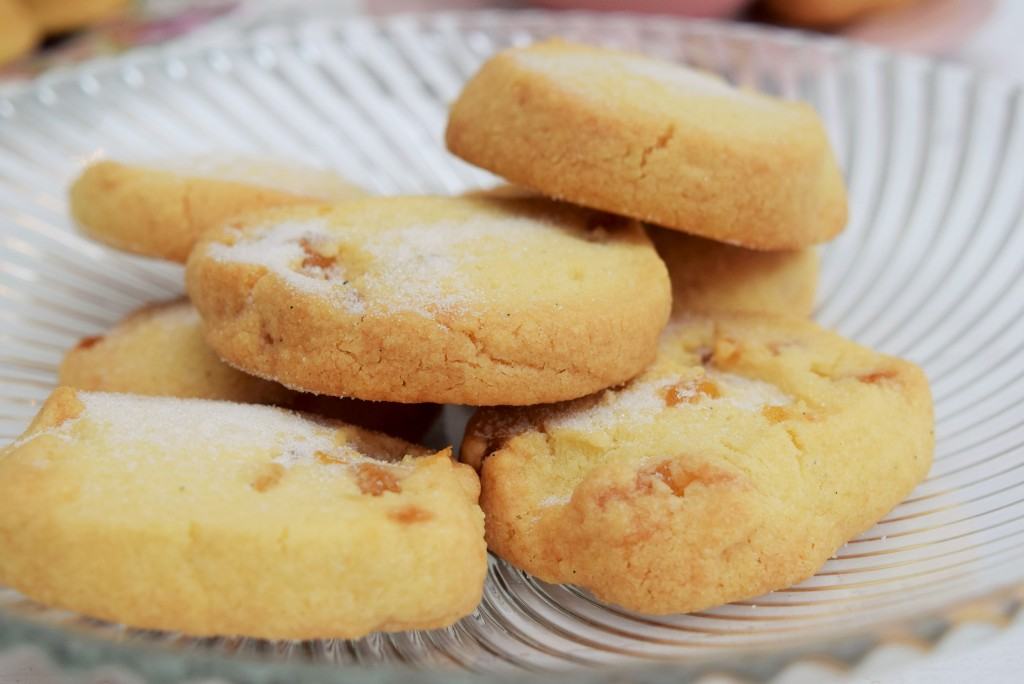 I have to admit, my favourites are the choc chip versions, as they are light, soft and bite sized.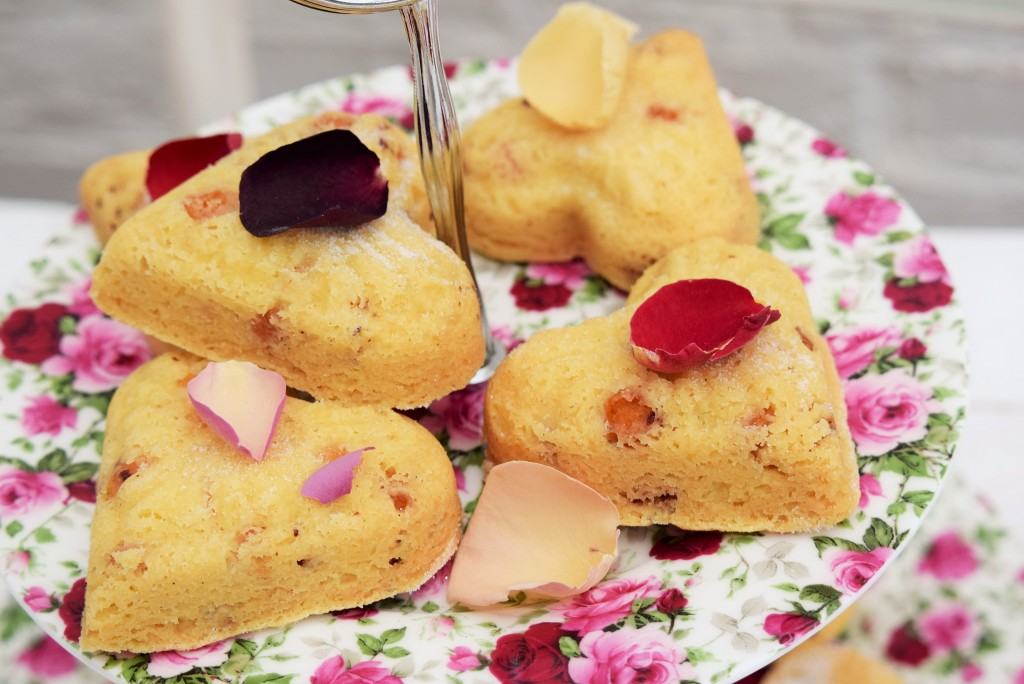 But the rose ones are so feminine and perfect for Mother's Day this Sunday.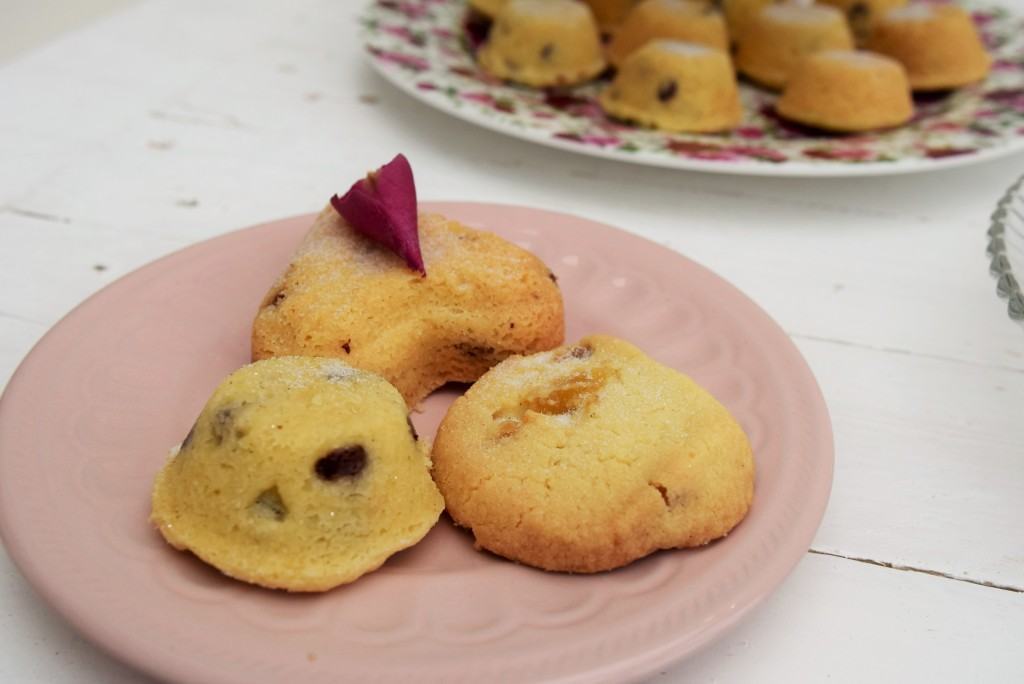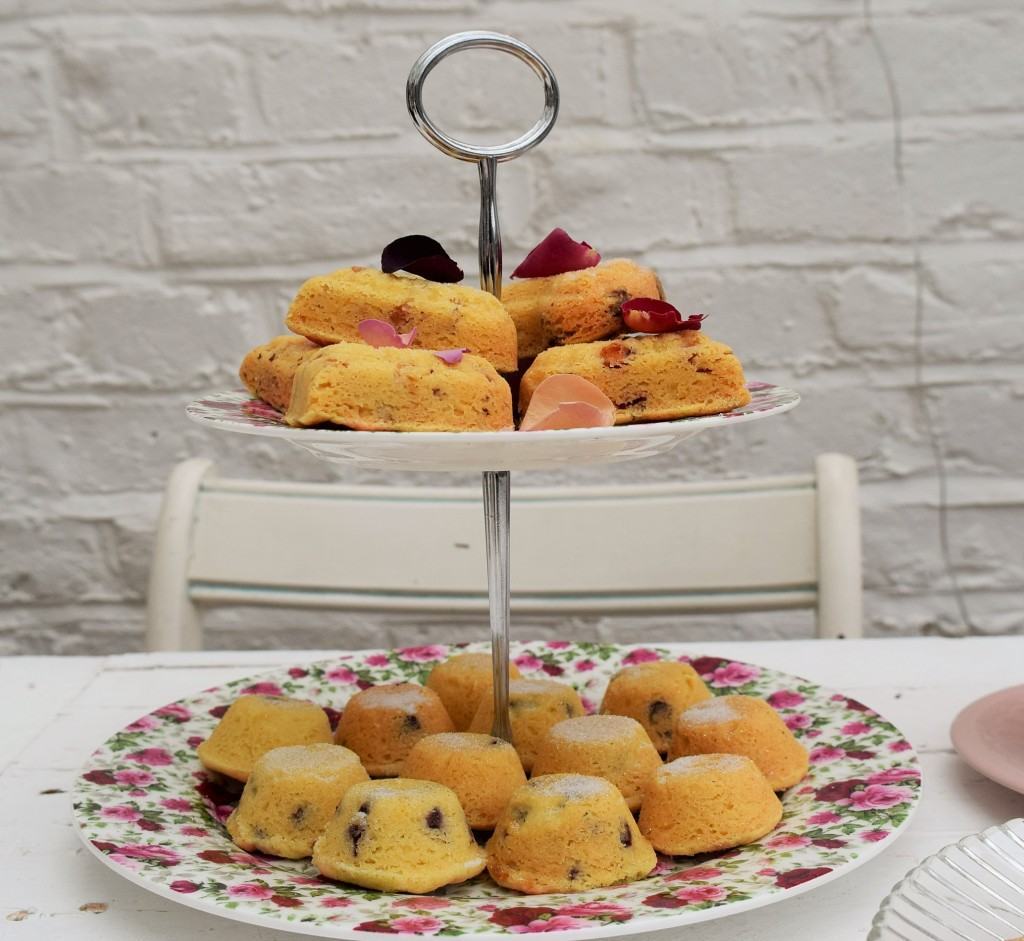 These really are truly bespoke, you can make them to suit any occasion or individual. Rest assured they are loved by young and old alike, so you will not be short of takers for your shortbread.
Happy Mothers Day to Mother's everywhere and to those fondly remembered.
Lots of love
Lucy x
Bespoke Vanilla Shortbread Recipe
Makes between 25 and 30 biscuits depending on your shapes and sizes
You will need a lined baking sheet or well buttered mini muffin tins or shaped moulds
225g soft butter
100g caster sugar
1 teaspoon vanilla paste or extract
225g plain flour
100g cornflour
Caster sugar for sprinkling
Add ins to include chocolate chips, rose petals, chopped stem ginger, sprinkles, lavender, the list is endless
Pre heat your oven to around approx 140 degrees fan assisted
In your food processor or in a bowl with a spoon, beat together the soft butter and caster sugar until light in colour and texture. This will take longer than you think, around 3 to 4 minutes, scaping down the sides of the mixer or bowl as you go.
Add the vanilla and beat again until thoroughly mixed. Weigh out the plain flour and cornflour then fold both into the mix until a soft dough is formed. Don't over-mix here or the shortbread will be tough. Put the dough onto the work surface and fold until in a smooth ball. Here you can add chocolate chips, petals, ginger or whatever you fancy. Or you can, of course, leave it plain, it is delicious unadorned. You can press balls of the dough into well buttered mini muffin tins, heart shaped moulds, a round 8 inch cake tin or roll the cylinder of dough in cling film, chill for at least 15 minutes, then slice it into thick rounds. The individual pieces of shortbread will take around 20 to 25 minutes to cook, however, if you are cooking the whole portion of dough pressed into a round cake tin, prick it with a fork and bake for around 45 to 50 minutes. Each piece of shortbread should be just golden and firm to the touch.
Once you take the shortbread out of the oven, sprinkle with caster sugar and leave to cool completely before removing from the moulds or tins. If you have cooked the shortbread in a round cake tin, while still warm, score the round into 8 large wedges or 12 smaller ones.
This will keep well, stored in a tin for up to a week, if you're lucky and your family forgets it's there. You can also freeze the uncooked dough for around a month and defrost before slicing and cooking.