Blood Orange Bourbon Recipe
Wednesday was the first day of autumn apparently, even though it feels like summer ended weeks ago. Having said that, once the rain stopped, it is feeling beautiful out there with the leaves starting to fall and chillier evenings drawing in. Today I am stuck at home waiting for a delivery of logs for the fire and for a man coming to sweep *it's more of a hoover these days than a sweep* the chimney, a sure sign colder weather is on the way.
So it appears it's time to make some slightly more warming cocktails of a Friday. And today's Blood Orange Bourbon is no exception. It's a shorter drink, but has a good hit of bourbon with the refreshing taste of blood orange. And if you are feeling in a whimsical mood, this is such a wonderful autumnal colour, matching the trees on my morning dog walks. And, did I mention it's completely delicious? Clyde and I fought over who was going to drink the sample cocktail I was photographing, so much so, I ended up having to make two more. Tough times.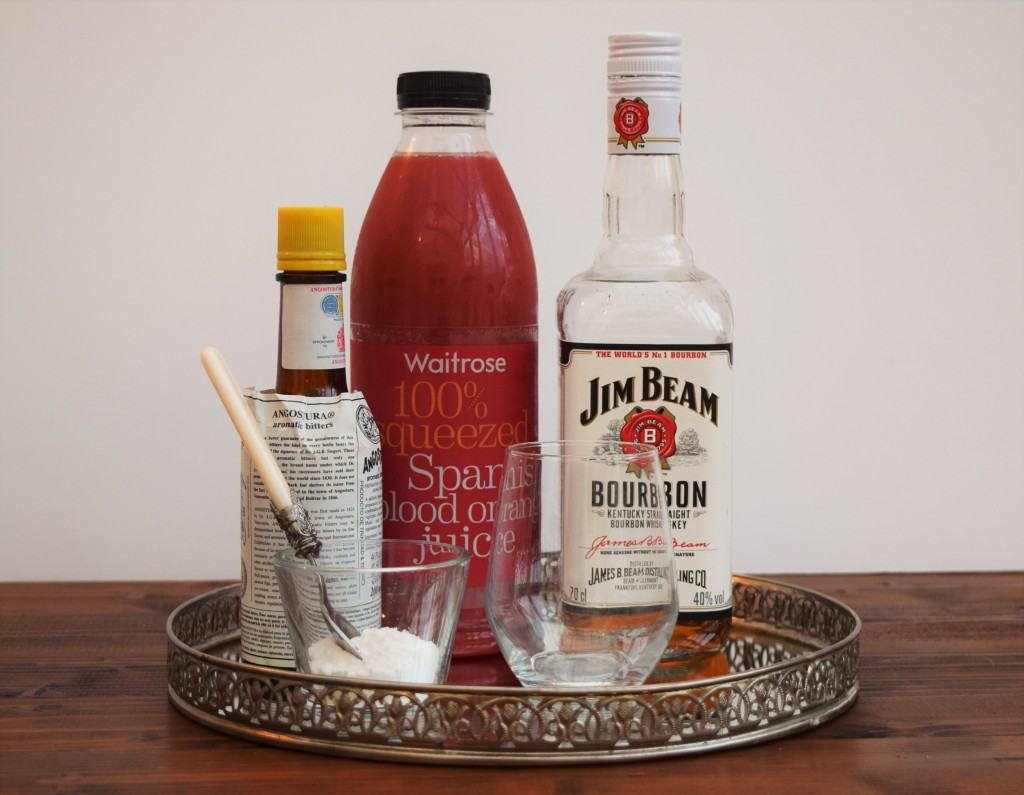 Nothing too dramatic featuring in today's Friday Cocktail. Clyde has put a ban on me pinching his special fancy bourbon, so Jim Beam happily sufficed. I did forget the bloody garnish, probably in haste to get the drink down me, so apologies for the lack of a slice of something adorning the glass.
Start by taking a small tumbler. Mine was a bit big, so it does look rather like the tides out. Add the spoonful of icing sugar then follow in with a splash or two of Angostura Bitters.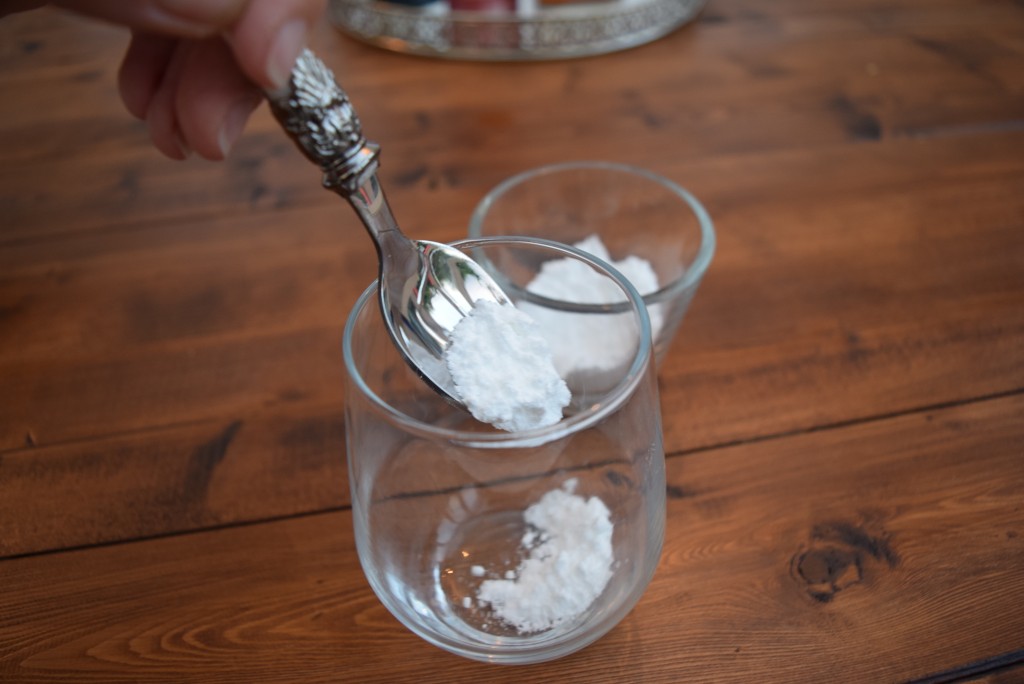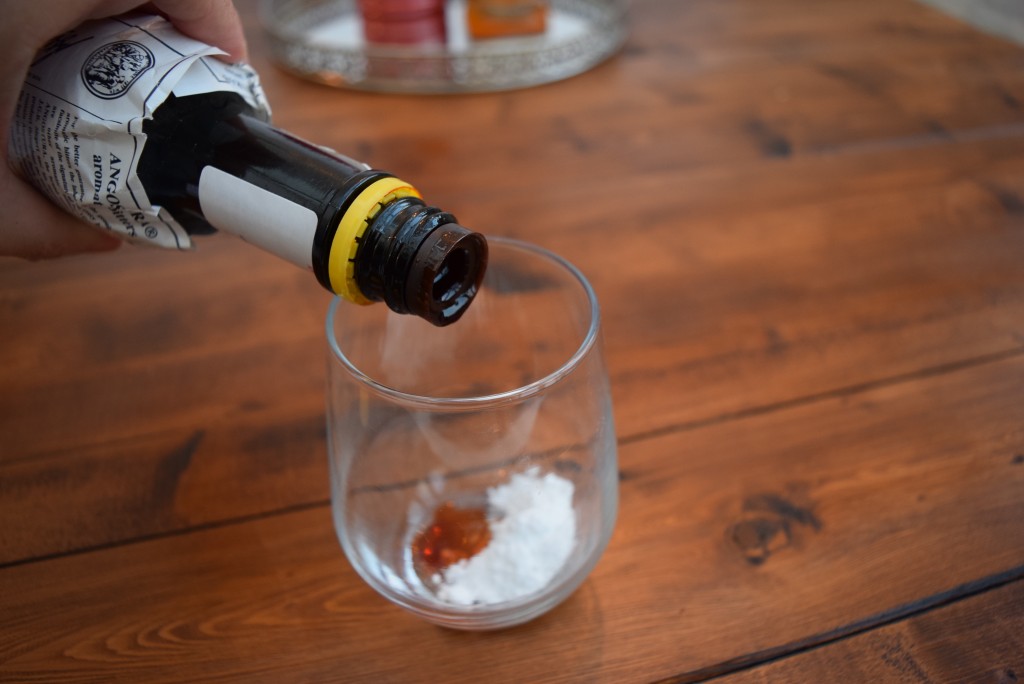 I love the orange scented bitters, they add a brilliant flavour to this simple drink. Next, measure out your blood orange juice and bourbon and add these to the glass.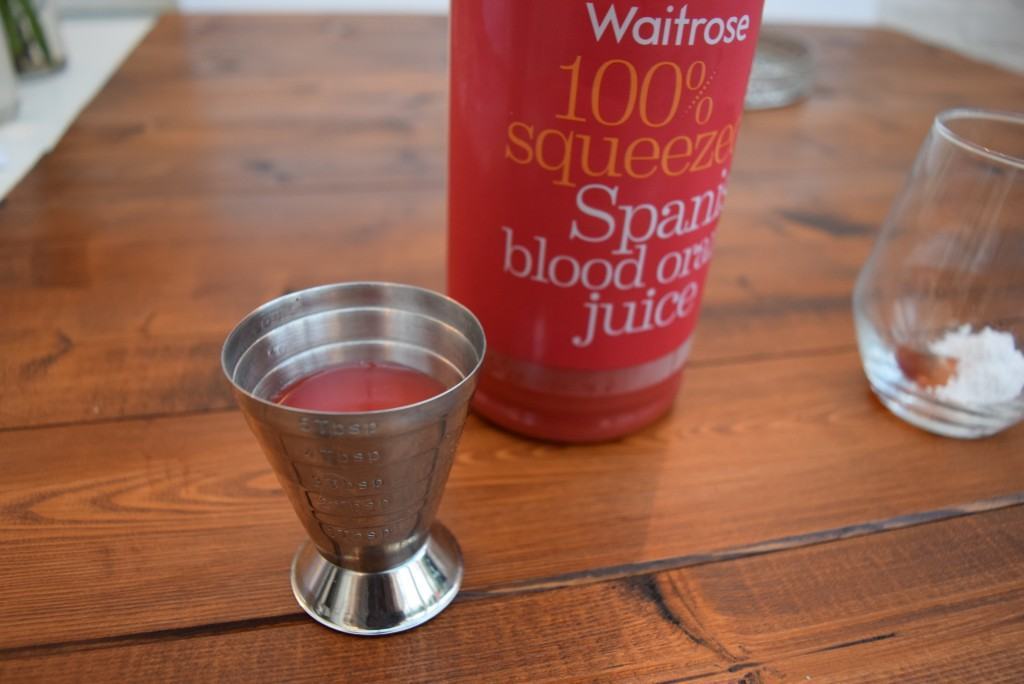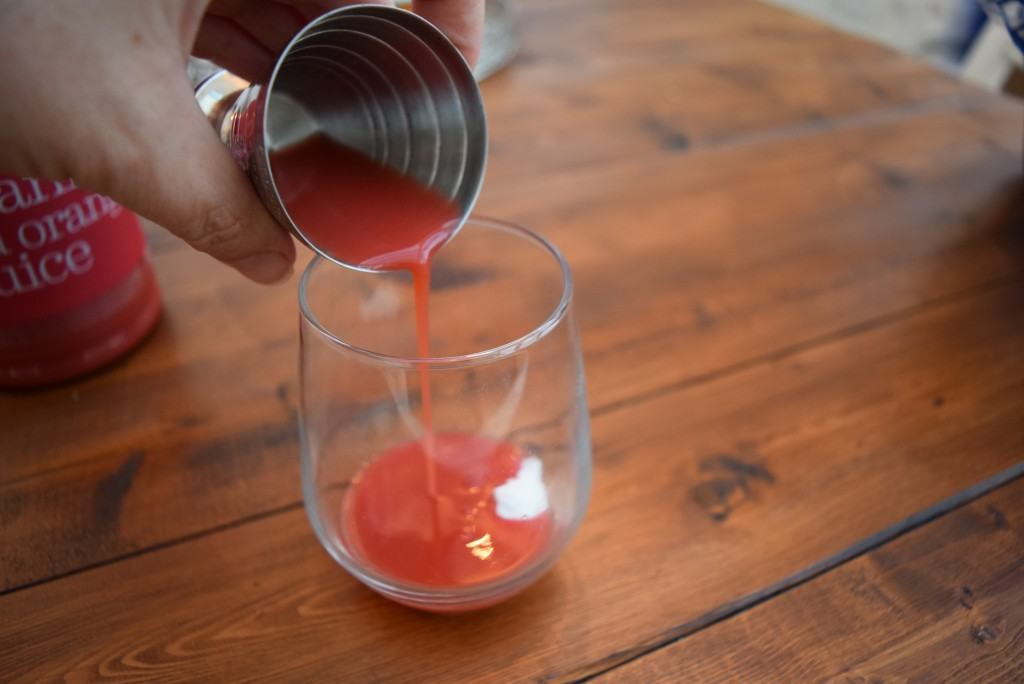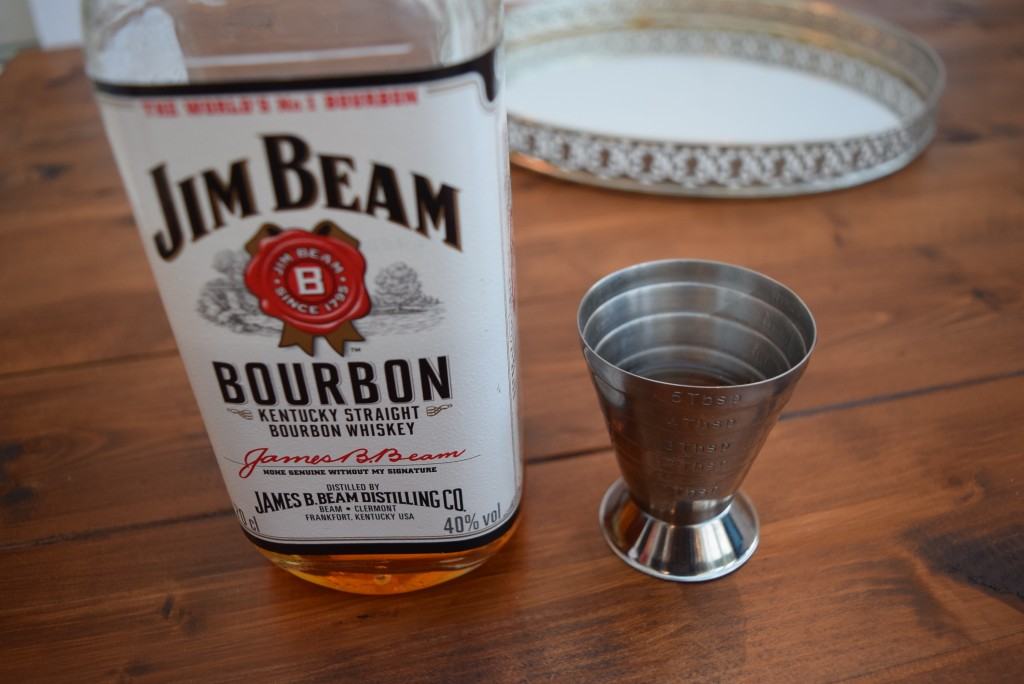 Give this flavoursome drink a good stir, add a couple of ice cubes and it's all yours.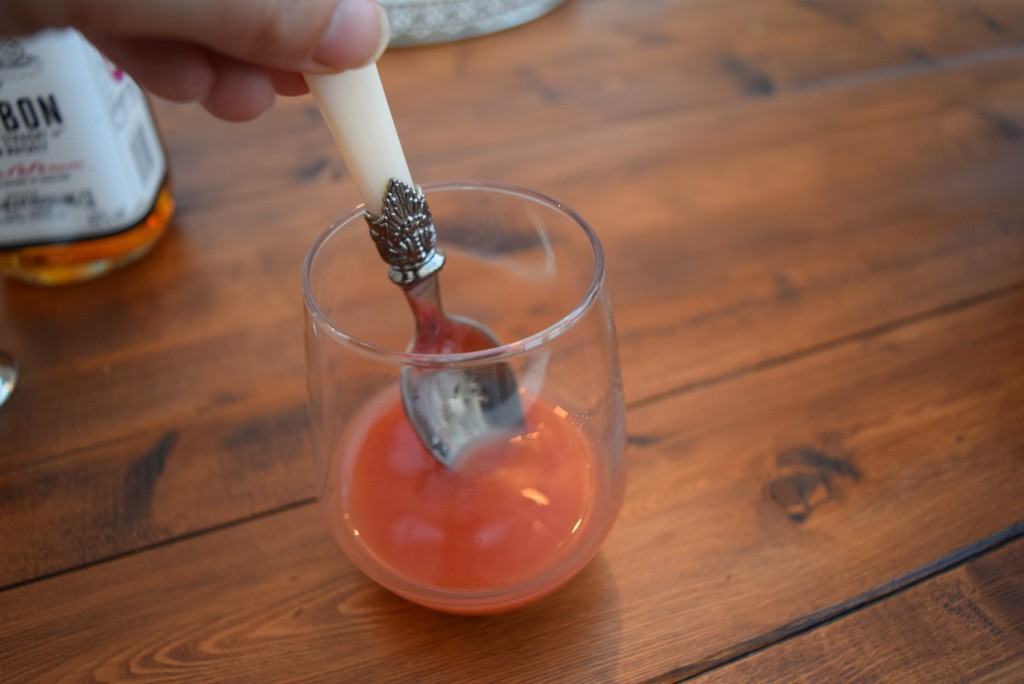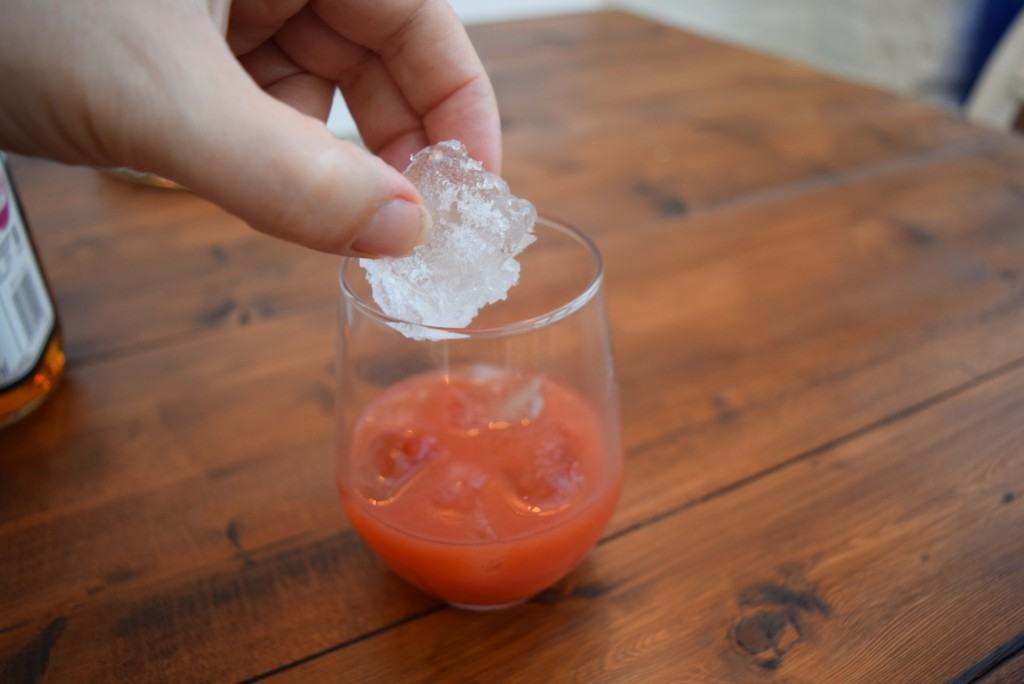 Sip and enjoy this wonderful cocktail, and admire how it compliments the seasonal colours around you like a sort of boozey mood board.
As you can see, even though I forgot the garnish, I didn't forget the peanuts.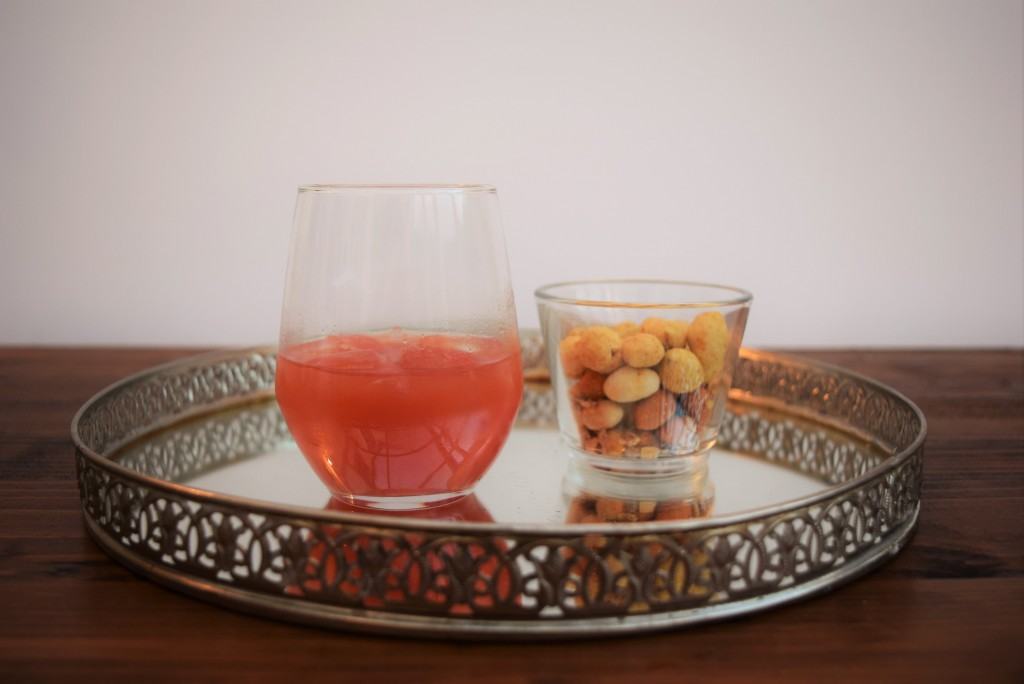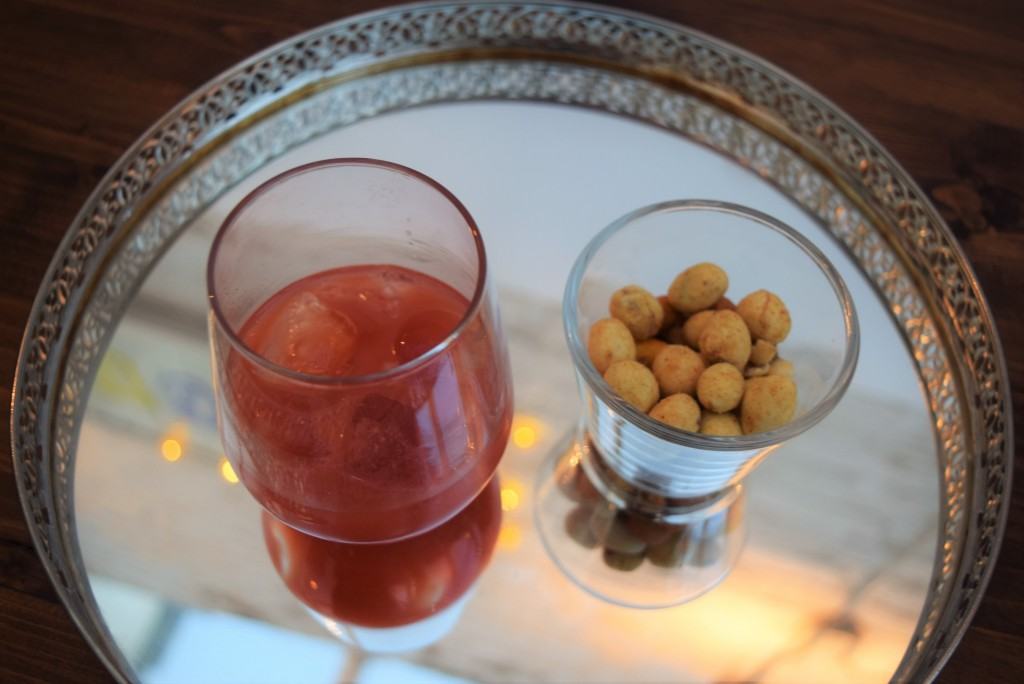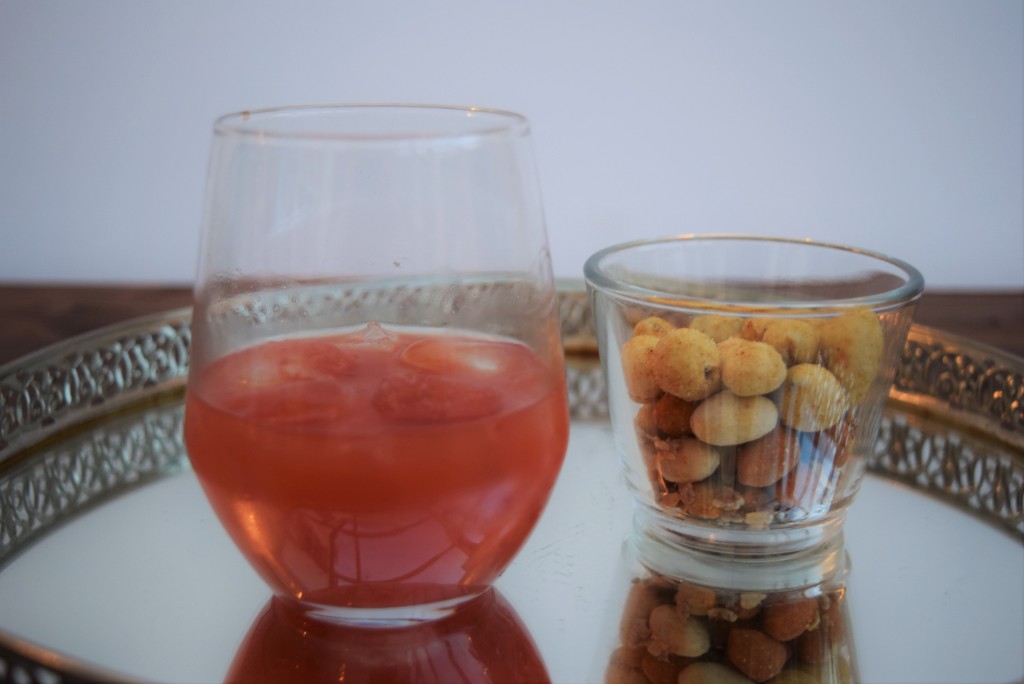 I am home alone with 15 teenagers this evening, rest assured I will not be sharing my Blood Orange Bourbon with any of them.
Have a peaceful *unlike me* weekend.
Lucy x
Blood Orange Bourbon Recipe
Serves 1
You will need a small tumbler
1 teaspoon icing sugar
a couple of drops of Angostura Bitters
50ml blood orange juice
40ml Bourbon
Ice
A slice of orange for garnish
Take a short tumbler and add the teaspoon of icing sugar. Shake in a couple of drops of Angostura Bitters, stir, then pour in the blood orange juice and Bourbon and stir again. Add a good few ice cubes and sit and enjoy this wonderful cocktail and it's fruity warmth.