Blue Lagoon Recipe
I have been desperate to create a blue cocktail for ages now, but two things had been thwarting me. 1) I couldn't find a bottle of Blue Curacao anywhere and 2) I can't help thinking blue cocktails look like a teenagers dubious drink of choice.
However, I did manage to locate the Blue Curacao in a Sainsbury's store, so well done them, and I have thrown all sense of good taste to the wind to announce this weeks Friday Cocktail is a Blue Lagoon. This week seems as good a time as any to make a blue cocktail as tomorrow is the 4th of July, American Independence day. So, in conjunction with my red and white straw, this Blue Lagoon is really rather a patriotic nod towards our American friends.
That being said, this cocktail is also super delicious despite it's slightly teen friendly appearance. Clyde's exact words were 'ooh, very refreshing' and he positively inhaled it on what was a very warm evening. The Blue Lagoon is extremely tasty, like a boozy, tinted lemonade. So, cast aside any prejudice you may have towards slightly naff looking cocktails and treat yourself to a bottle of Blue Curacao for this refreshing Friday cocktail. Because now I have my bottle, it's going to be blue cocktails-a-plenty on Lucy Loves, so if you can't beat them, join them.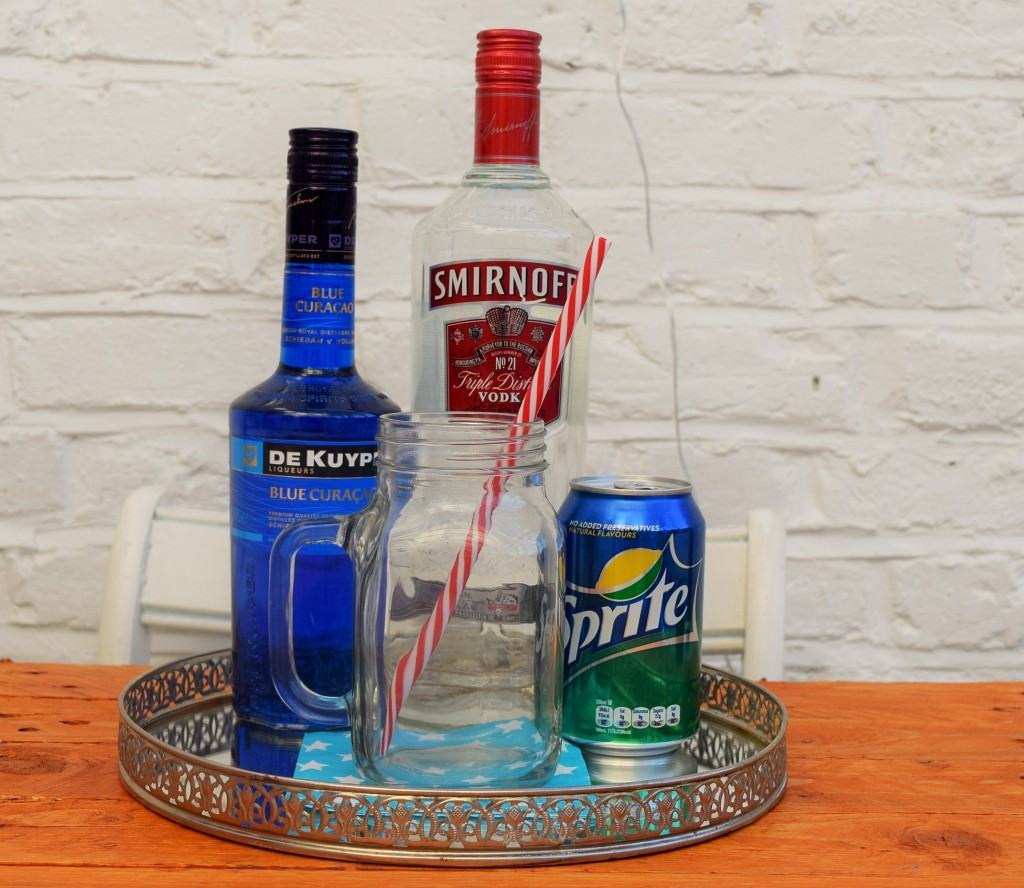 Ooh, now there's an 80's line up if ever I saw one. With the Blue Curacao in all it's inky blue splendour.
Start by filling a big glass with a generous handful of ice. Then pour in the vodka.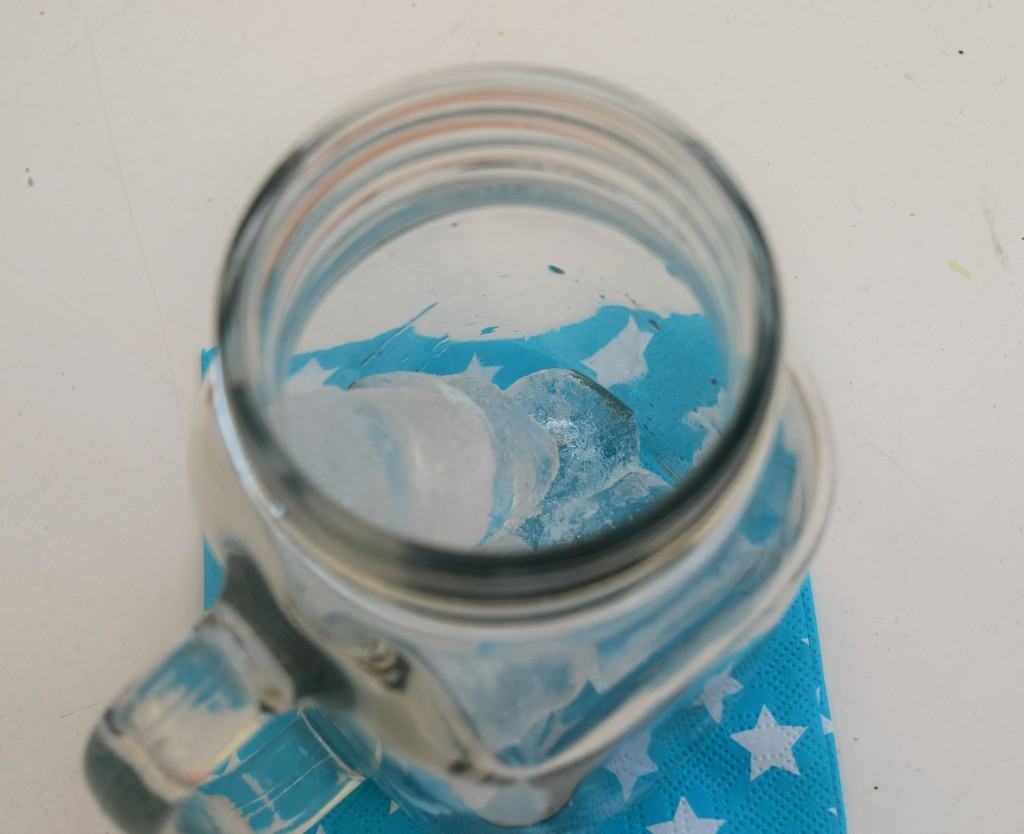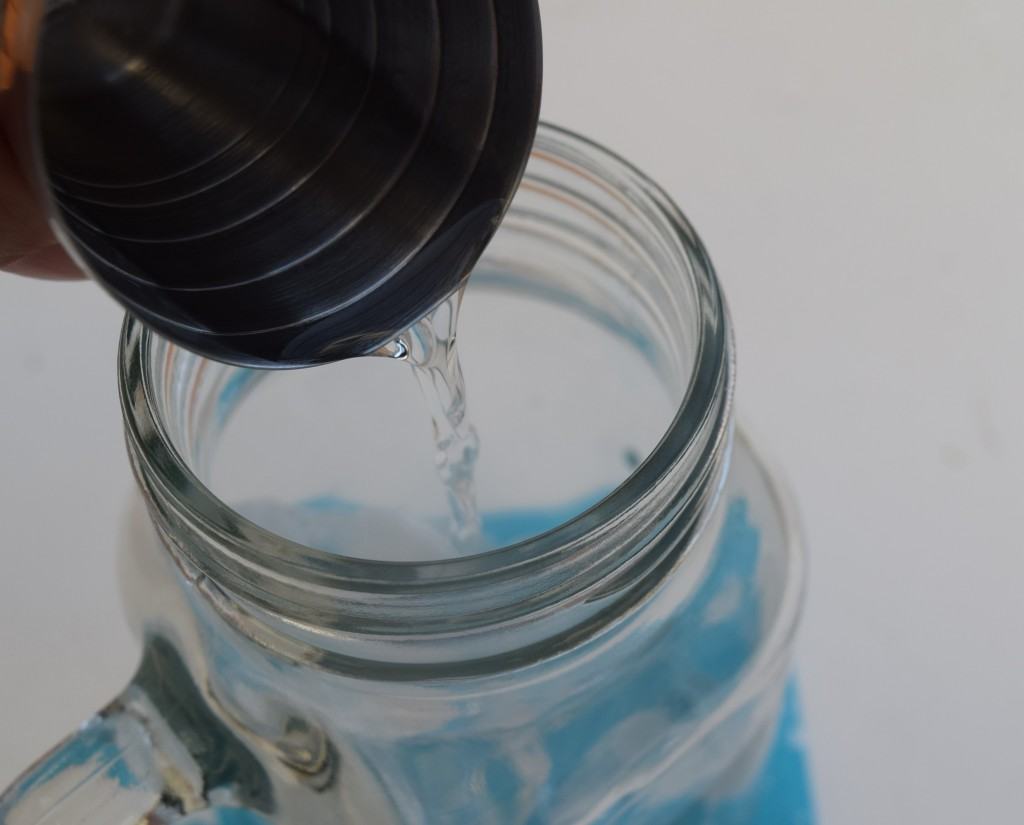 Still looking like quite a grown up's drink at this stage. Next in is the brilliant, citrus-based Blue Curacao.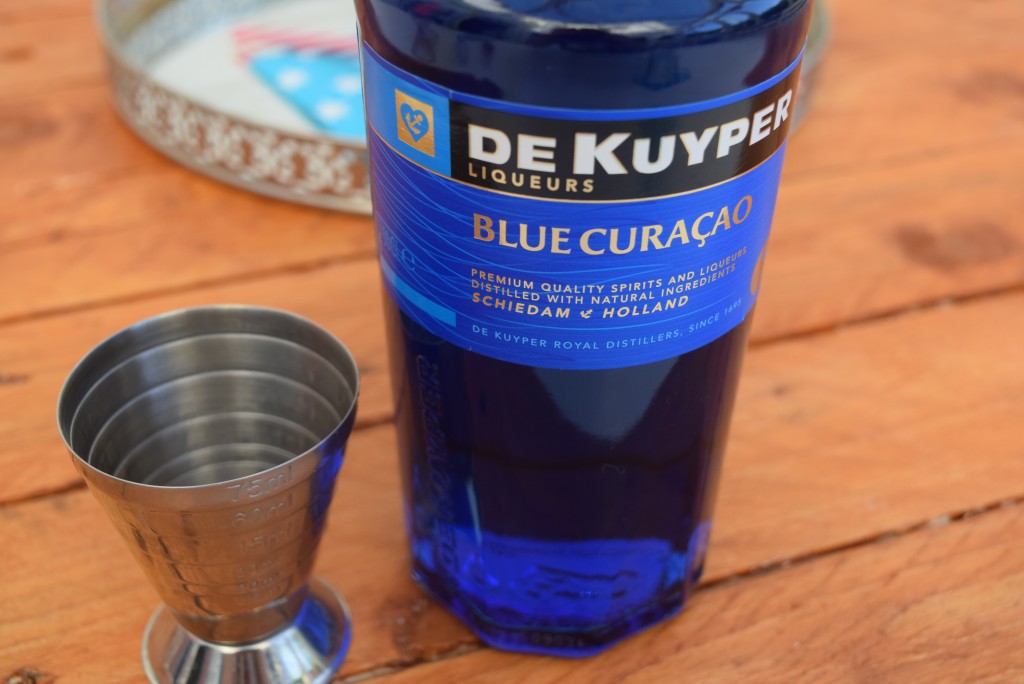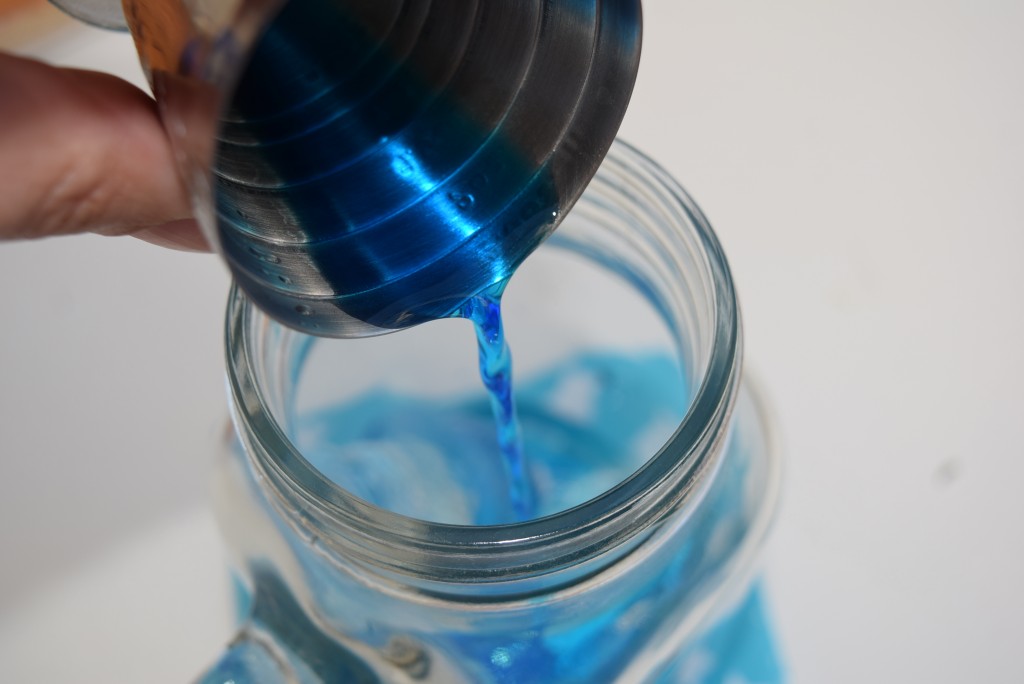 Give the drink a bit of a swill around then top up with as little or as much lemonade you like.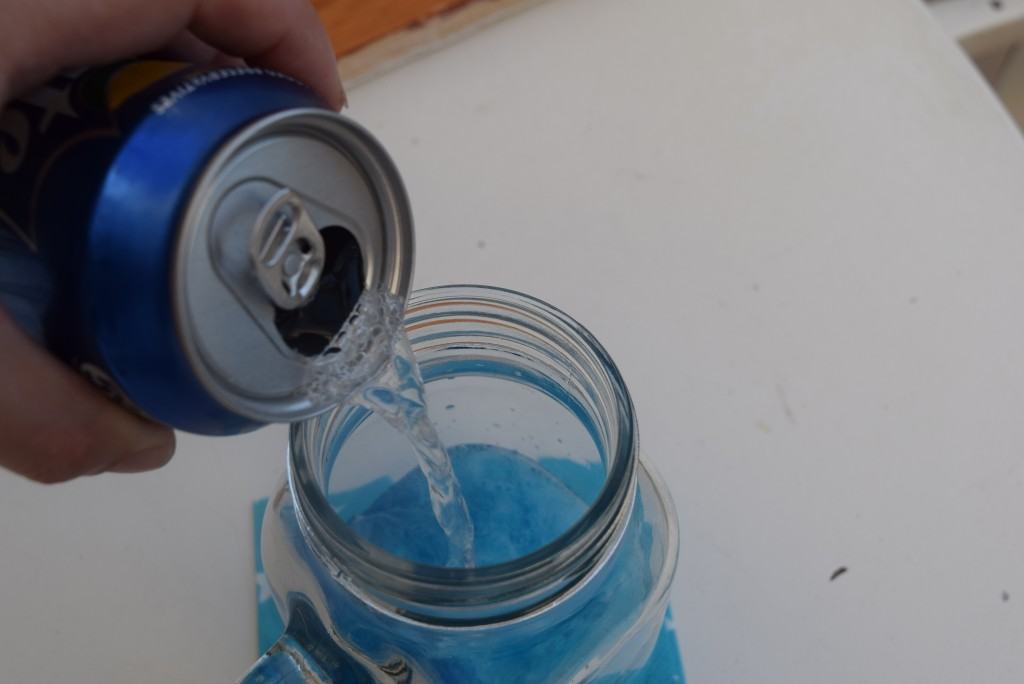 And there you have it. The tasty and refreshing Blue Lagoon, despite it's looks, this is a classy drink.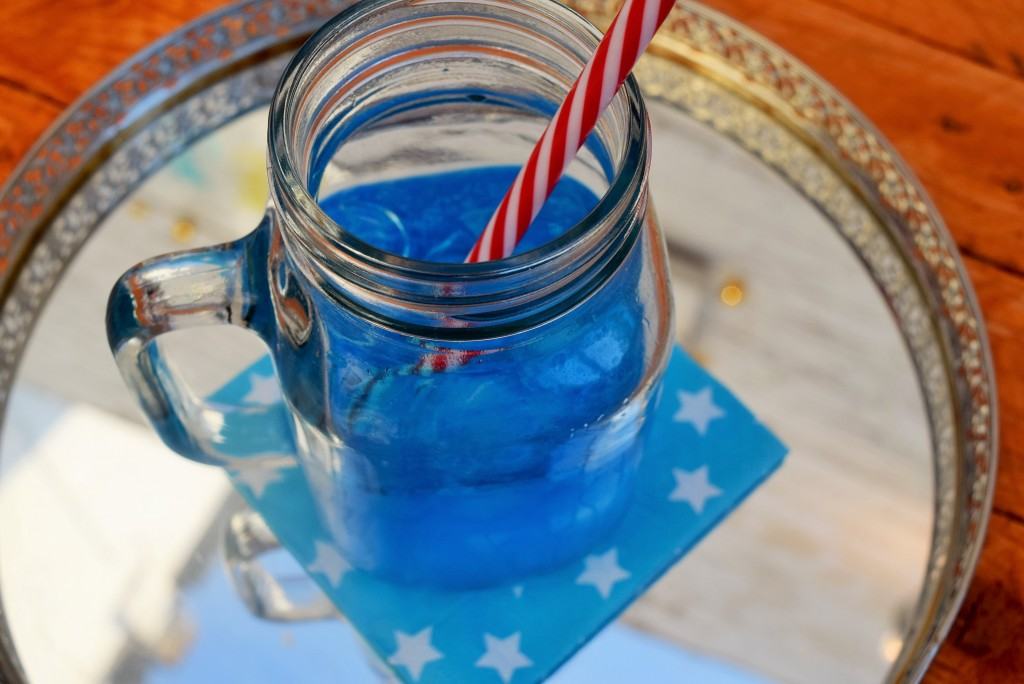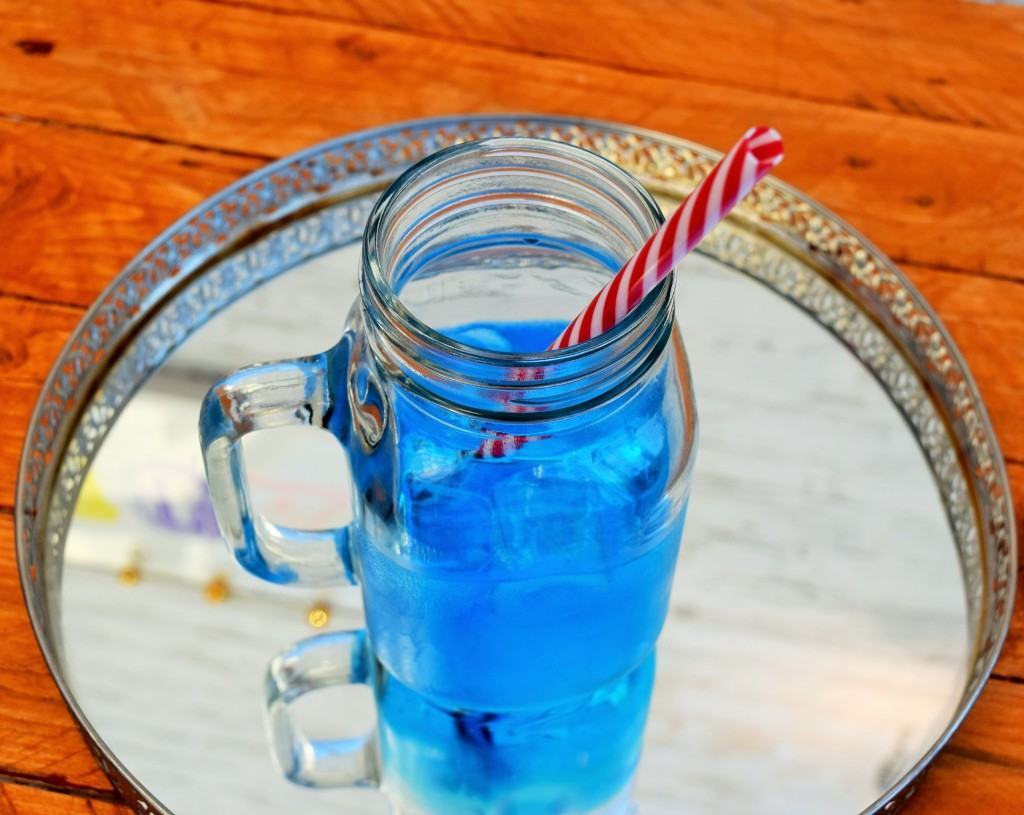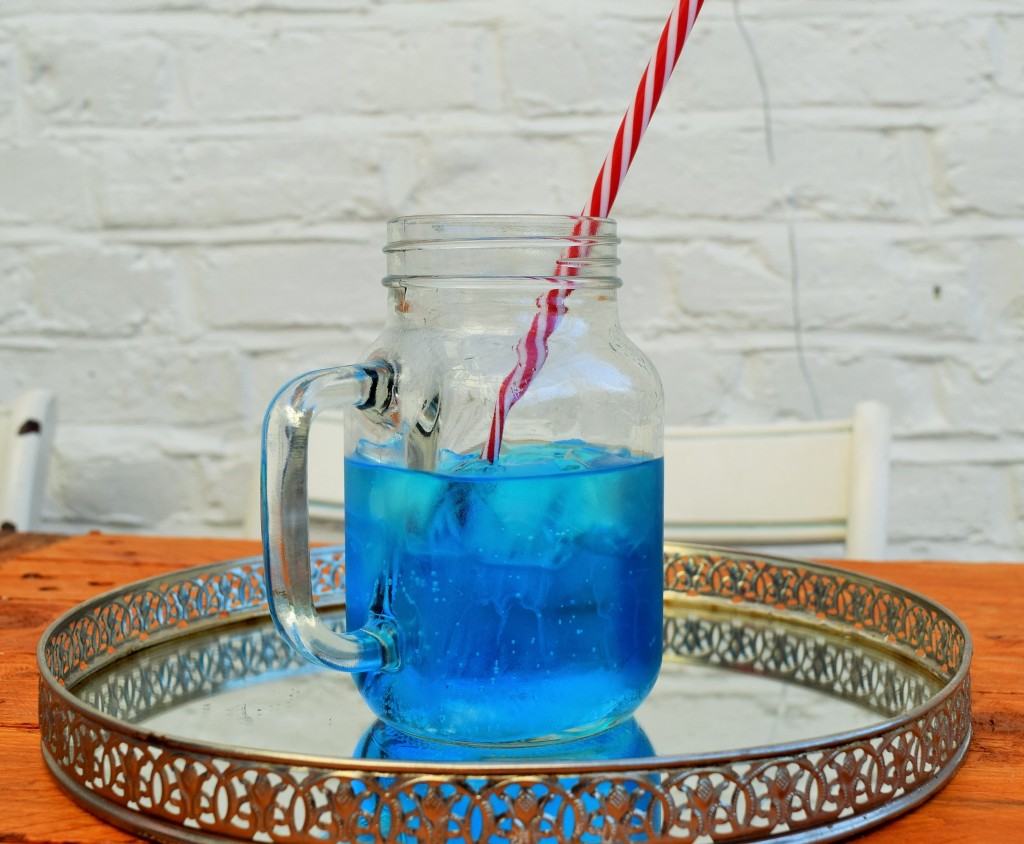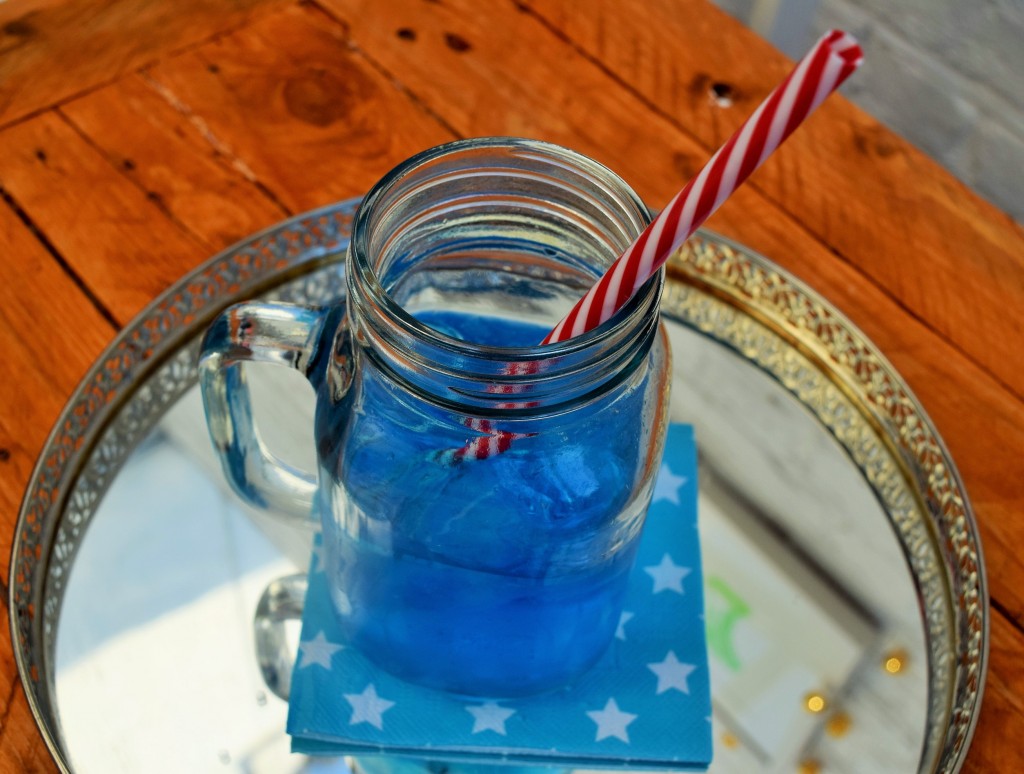 Happy Cocktail Friday to you all. It's been a long, hot week and this is just the long, refreshing drink we all deserve. Have a wonderful weekend, one and all, be you from this side of the pond, or the other.
Lucy x
Blue Lagoon Recipe
Serves 1
You will need an amusing glass filled with ice
40ml vodka
20ml blue curacao
Lemonade, Sprite or 7Up to top up
Take a big glass and add a generous handful of ice. Pour in the vodka followed by the blue curacao, stir, then top up with lemonade. Stir again and try not to guzzle.