Clover Club Cocktail Recipe
I love cocktails, I love gin and I love jam. Who bloody knew there was a cocktail with all three of these favourites in one lovely glass. Well, Diffords, the super informative cocktail people knew and thank God they shared it with the world. And I, in turn, am sharing it with you.  The Clover Club cocktail is an exciting new find and could, in my somewhat warped view, be a breakfast item, as it has jam in it.
I had to dig deep into my drinks cabinet for my bottle of dry Martini, but I'm glad I found it. Just one whiff of this old school drink took me back to the park in Eastbourne where you could find me, most Fridays and Saturdays, armed with a bottle of this. In those days, I had braces on my teeth so there was always a chance we wouldn't get served in the pub, aged 15; so my girl friends and I used to enjoy a little pre drink Martini, just in case. Back then, we were quite the height of sophistication, nowadays, not so much. In addition to the Martini, the Clover Club is a fresh combination of gin, lemon juice and raspberry jam. I know this sounds strange, but bear with me. The jam adds a sweet fruitiness which is genius with the gin and vermouth. You can, apparently, use any jam of your choice, and if you're anything like me, you'll have about 6 different varieties on the jar shelf of your fridge. Raspberry worked for me, not too sweet, and when you strain the cocktail into your glass, it gets rid of the seeds, which I loathe.
Just when you think gin can't be improved upon, the Clover Club comes along and proves you wrong.  And with jam, of all the most rogue cocktail additions.
I promise this isn't my bottle of Martini from the 80's, even though the label hasn't changed much since then. I used my favourite Aldi gin too, it's my house gin of choice.
Make a start on this wonderful Clover Club with a cocktail shaker and some ice.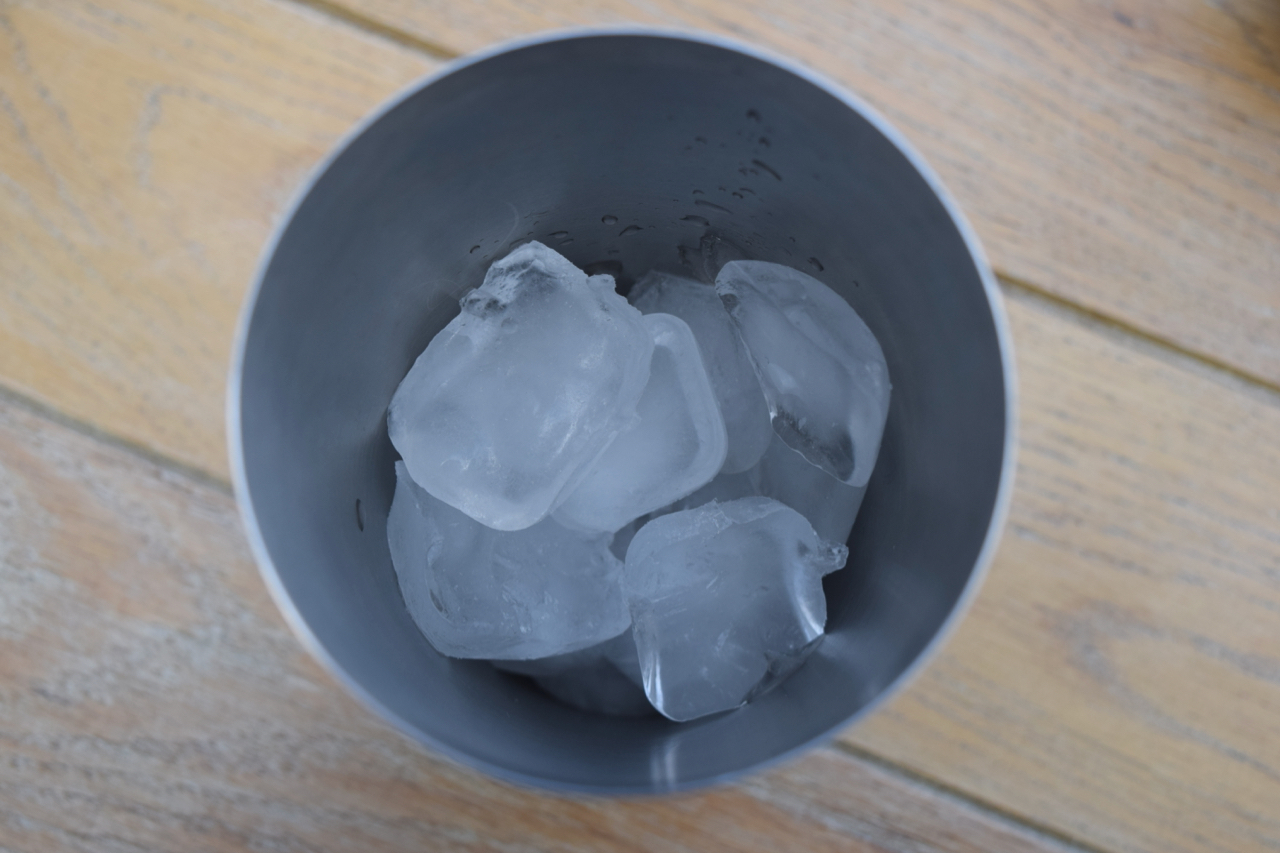 Measure in the gin and dry vermouth of your choice.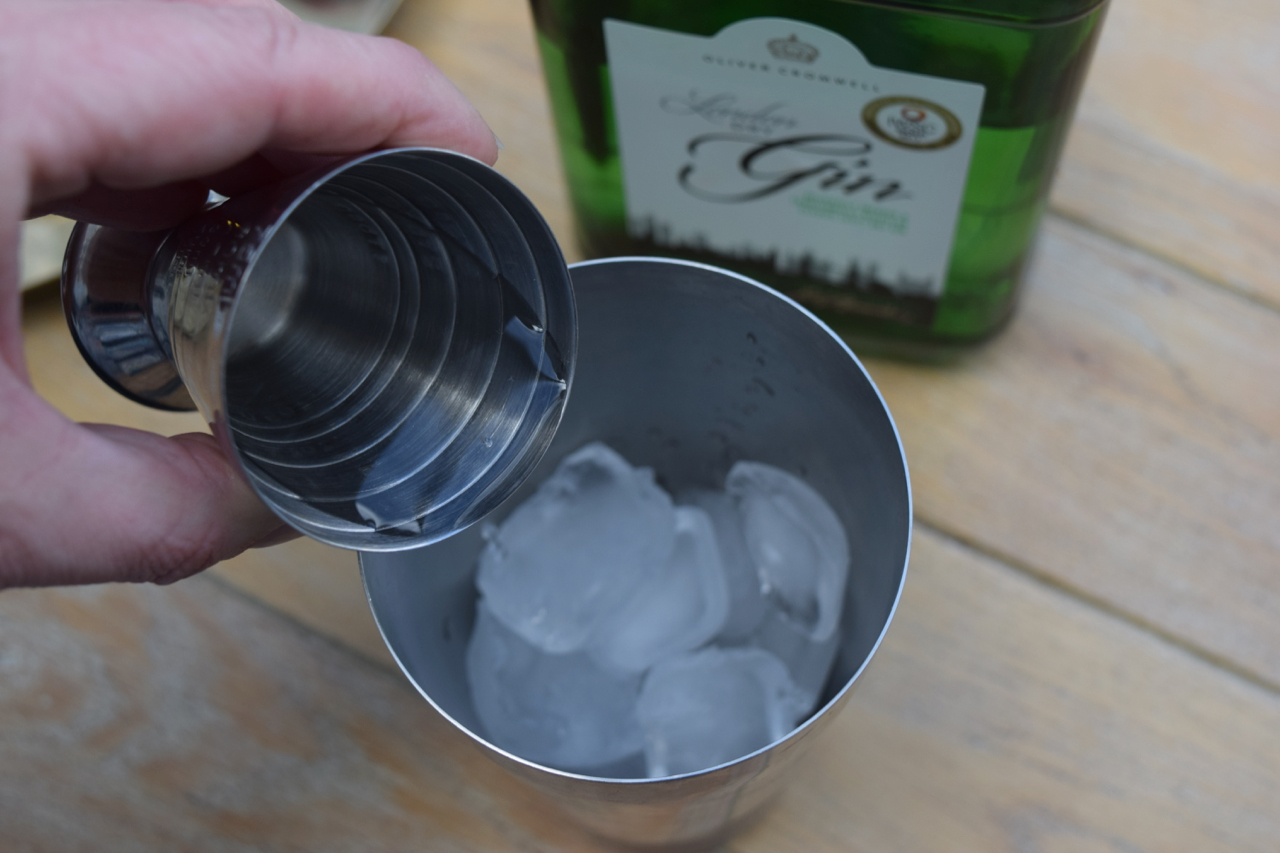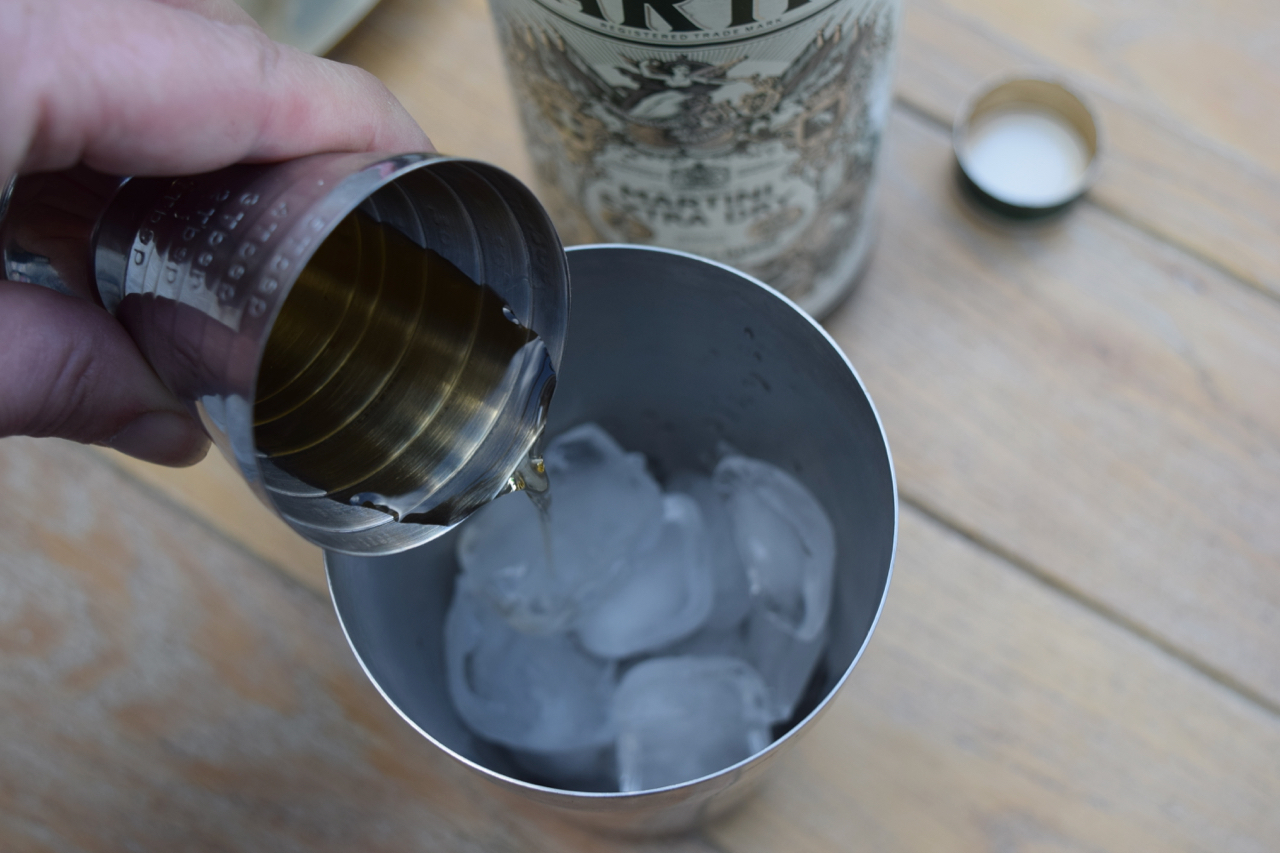 Follow in with some tart fresh lemon juice then it's the turn of the jam based star of the show.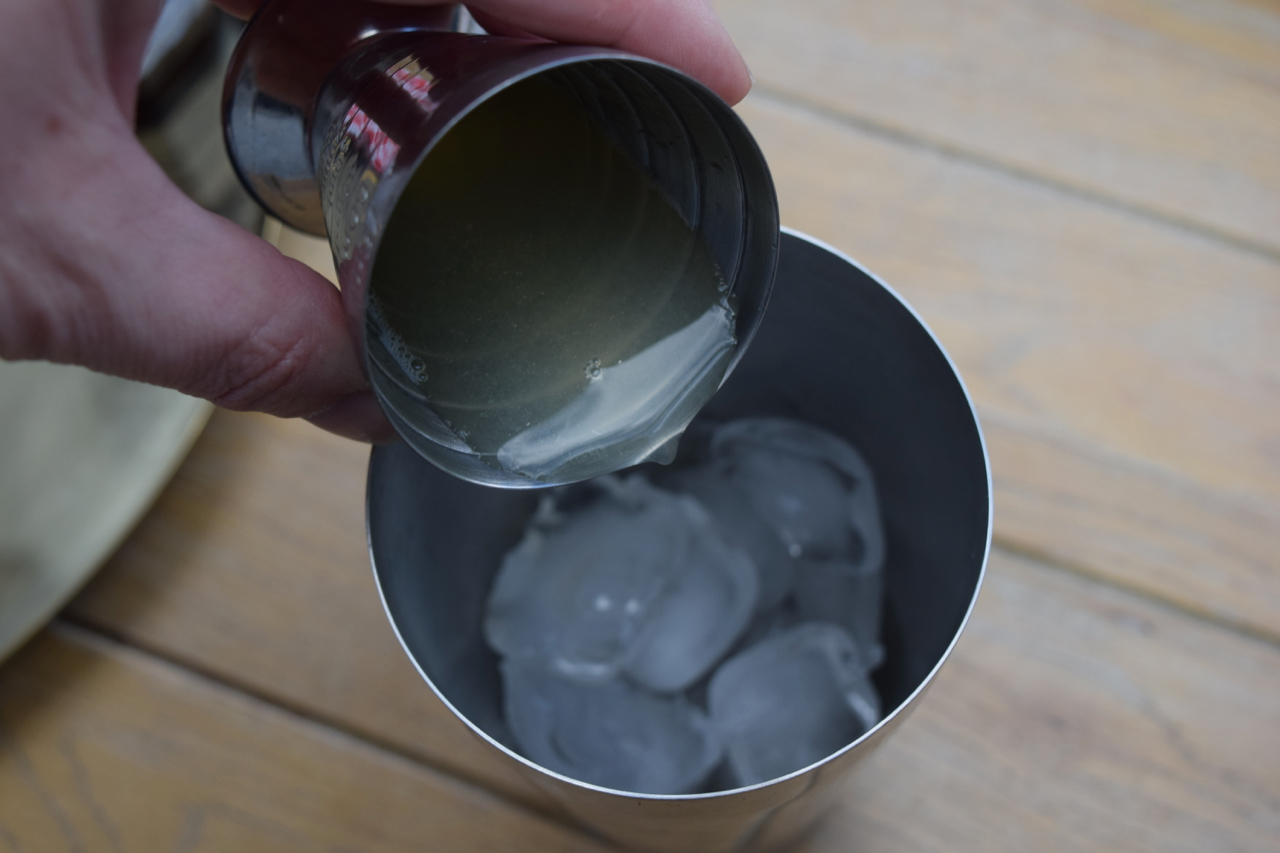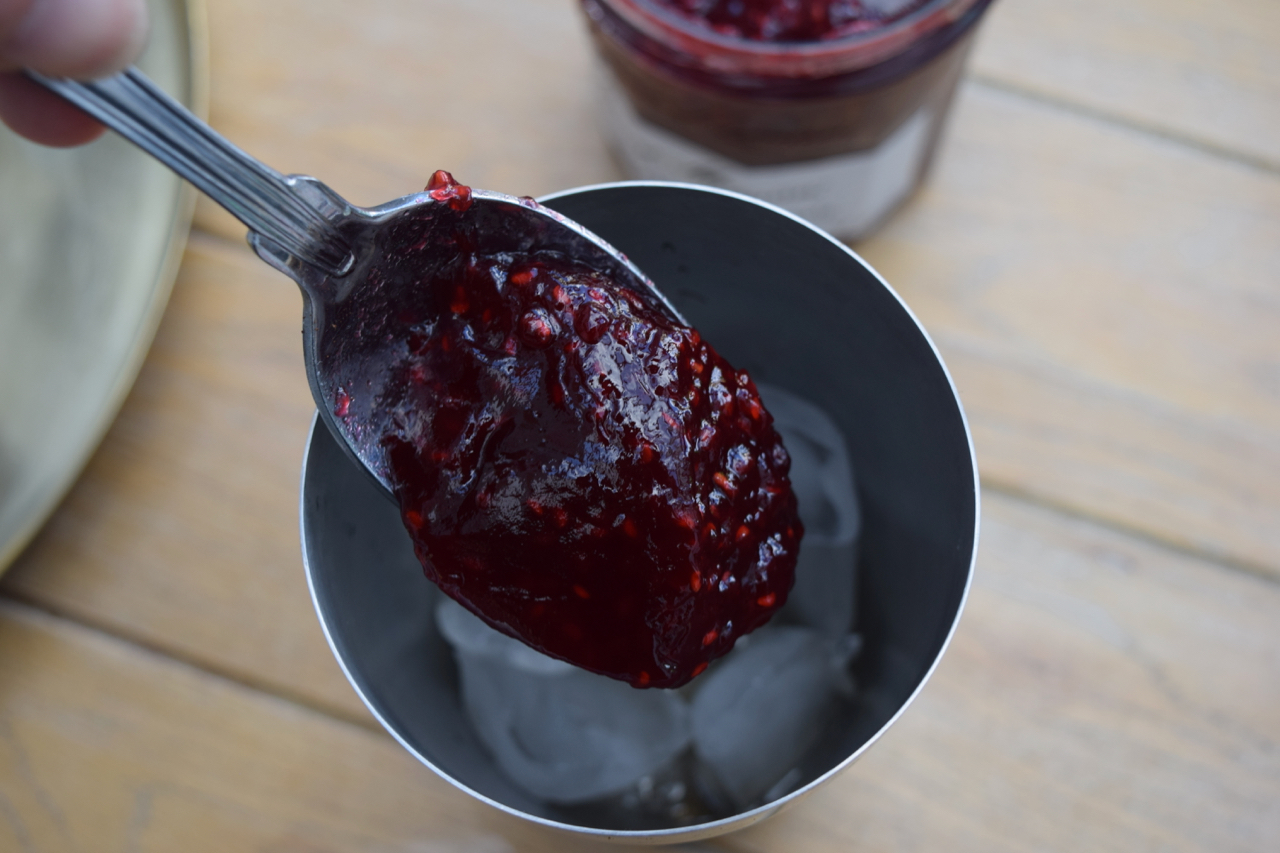 Pop the lid on then give the shaker an impressive shake until chilled. Strain into the cocktail glass of your choice.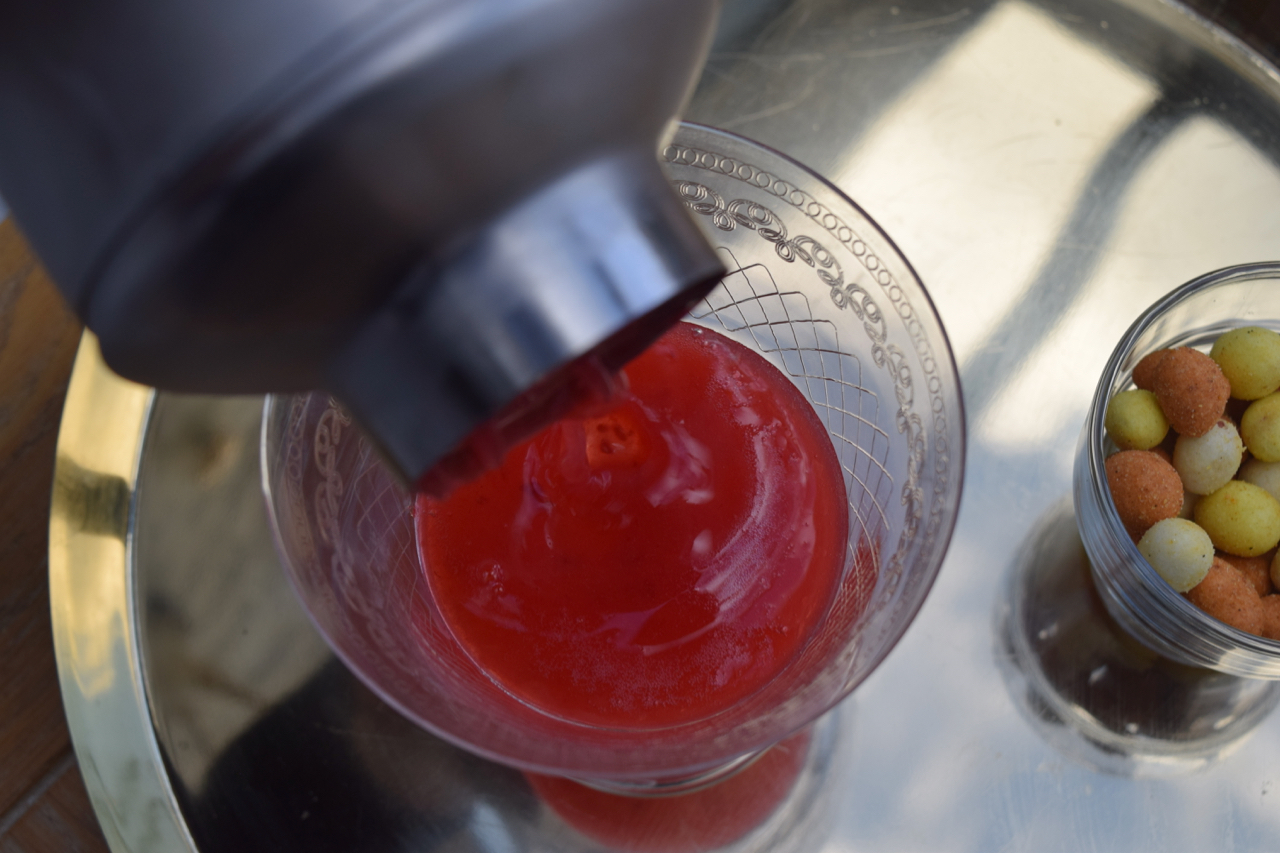 Garnish this vibrant drink with a twist of lemon.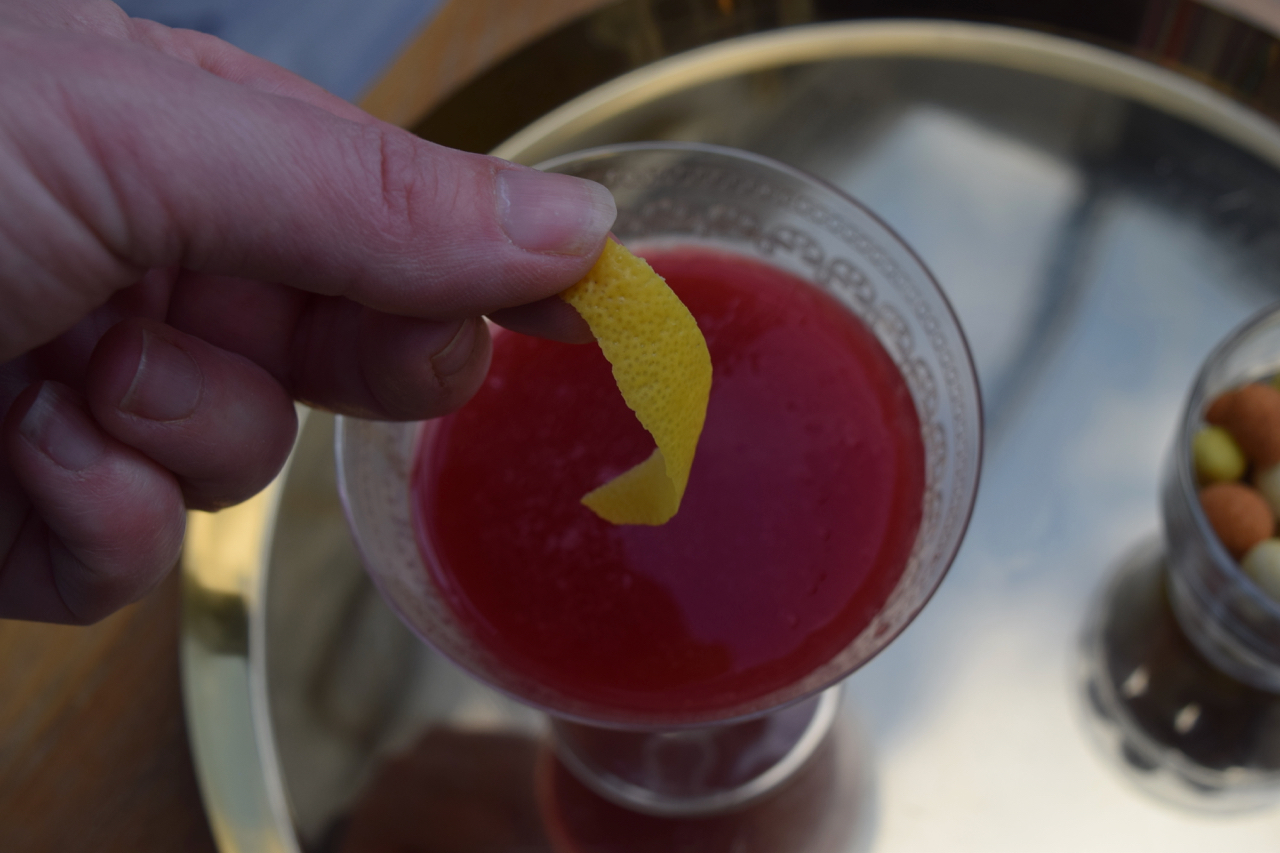 This is then yours for the taking. Unless Clyde's nearby, as he took this out of my hands in a heartbeat, and even as a non gin drinker, bloody loved it.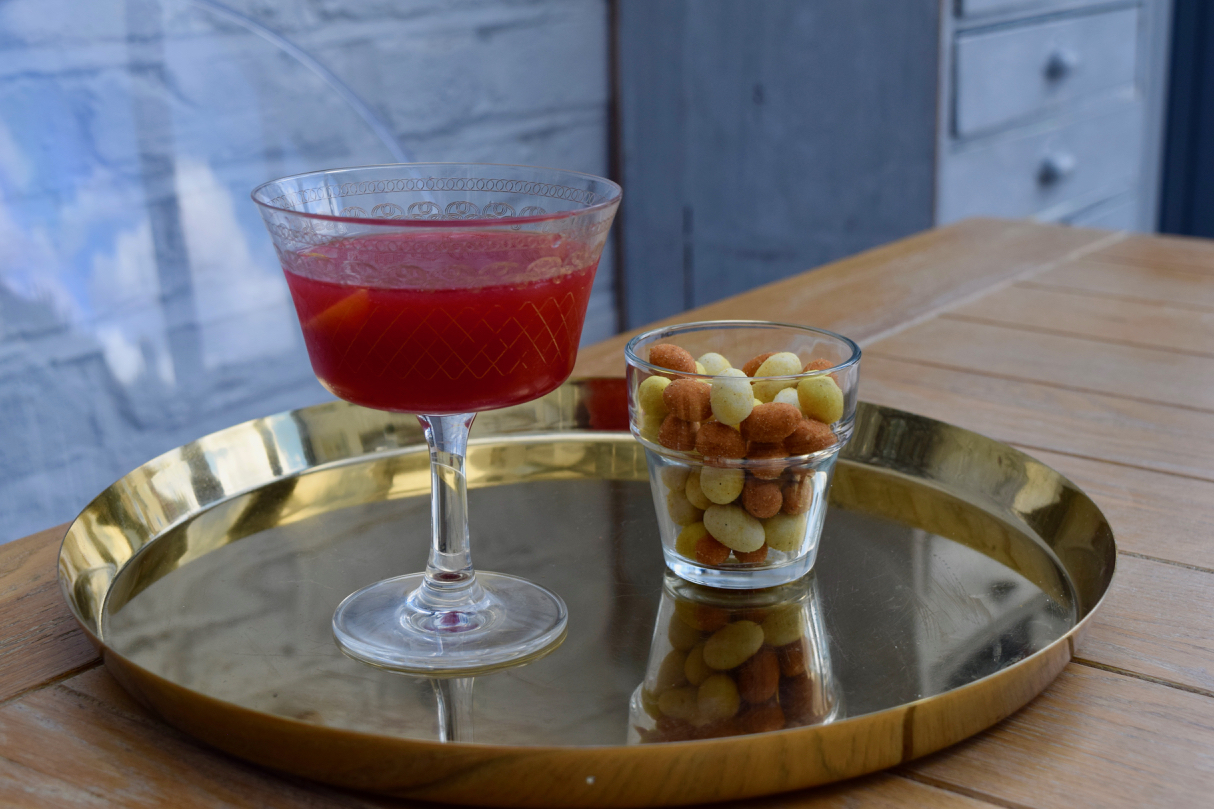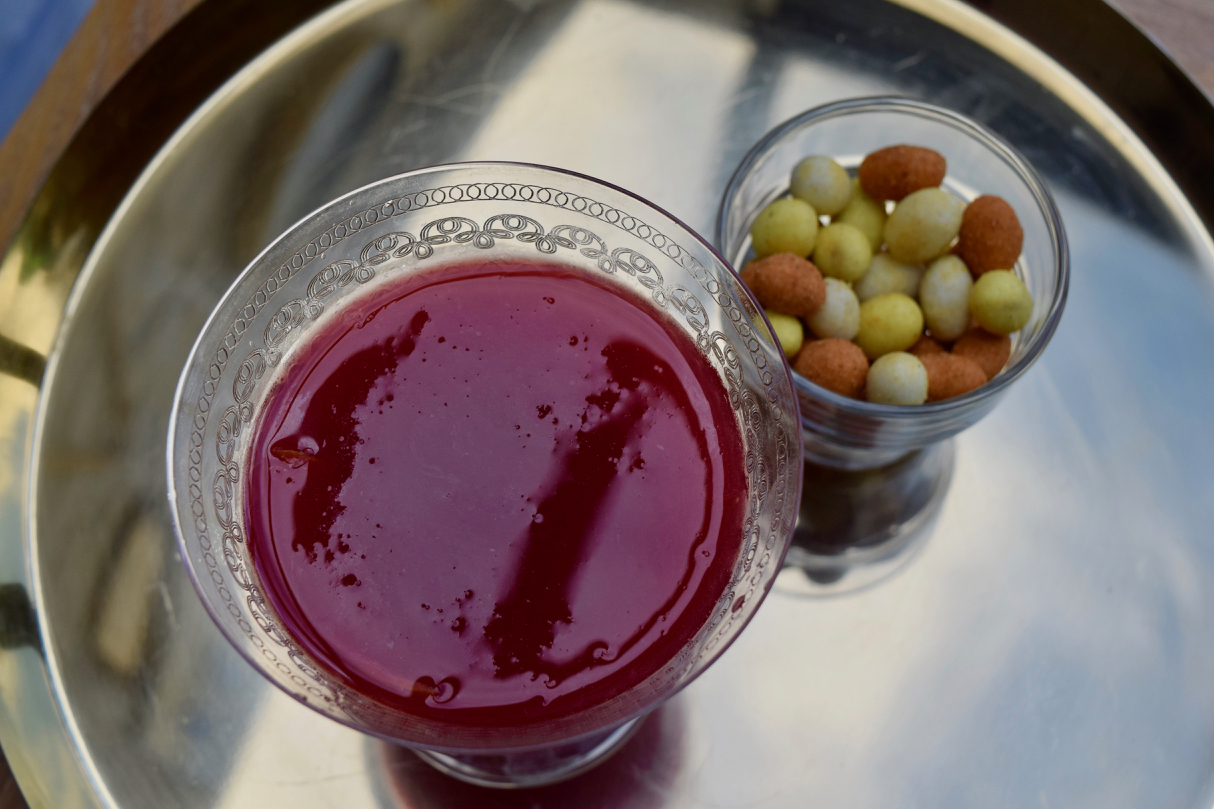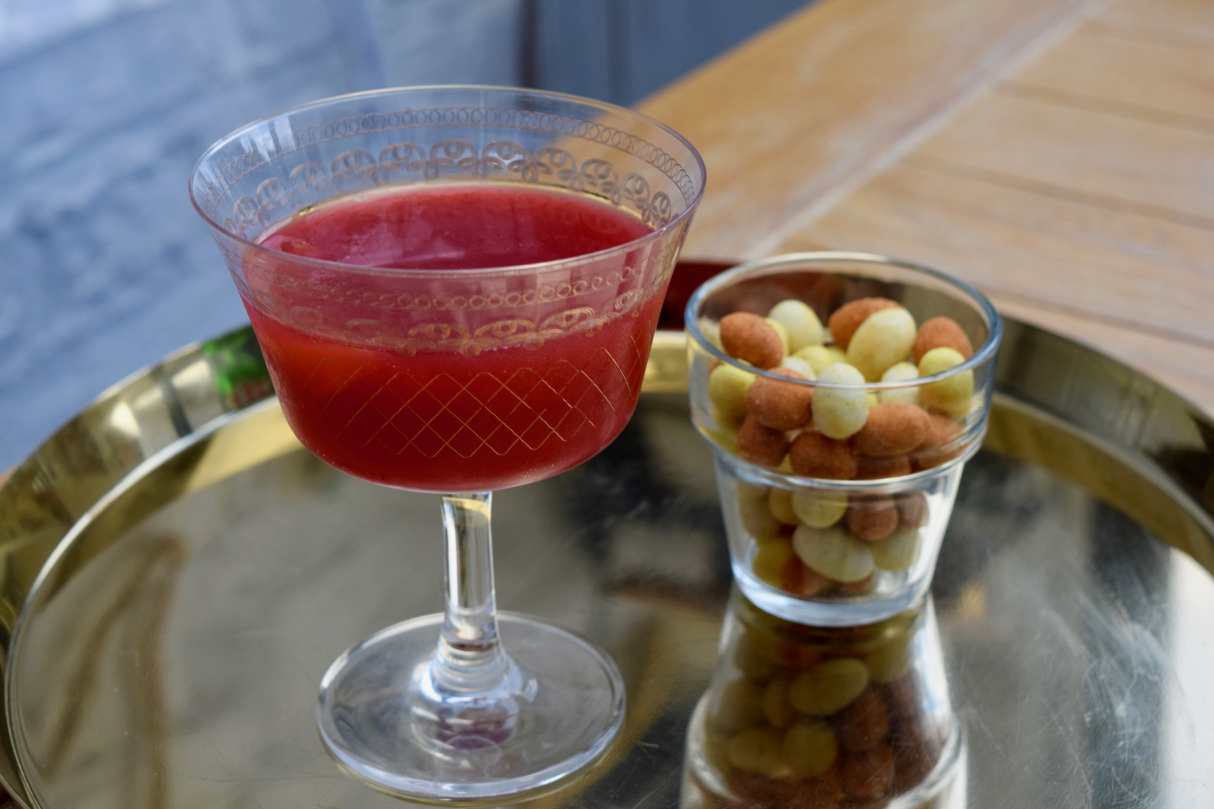 I love this cocktail. I know this isn't exactly headline news, as I love most cocktails, but this one is different. Gin and Jam make this really something special and I promise it will brighten any grey cocktail Friday in a brilliant, fruity way.
Have a restful weekend.
Lucy x
Clover Club Cocktail Recipe
Makes 1
You will need a cocktail shaker and a lovely glass
Ice
45ml gin
1 heaped tablespoon raspberry jam, or any other jam you may prefer
15ml dry vermouth
25ml lemon juice
Lemon twist garnish
Take your cocktail shaker and add a good handful of ice. Measure in the gin and dry vermouth then spoon in the raspberry jam. Add the lemon juice then shake until the shaker is fully chilled.
Strain into a lovely glass and garnish with a twist of lemon peel. Sip and enjoy the fruitiness.