Boozy Iced Tea Recipe
I know after the voting kerfuffle this week I should have been making a blue, red, yellow or green cocktail for this post Election Cocktail Friday. But a) I can't find Blue Curacao anywhere b) I've drunk all our Midori melon liqueur and c) those drinks made just for their colours never taste delicious. So I give you this Boozy Iced Tea recipe as this week's Friday Cocktail because it's both delicious and drinkable. And you could say as it's a sort of muddy colour, it's a mixture of all the election party colours.
I have always loved non-boozy iced tea, so to discover this recipe on the fantastic Food 52 for what's known as a Tipsy Arnold Palmer, named after an American golfer *off of the olden days*, was an absolute bonus. This light, refreshing, jugful of cocktail has a hint of citrus and more than a little kick of Bourbon. And tea. Lots of my favourite things in one place. I halved the original recipe and it still makes a good sized jugful which entertained Clyde and I for all of half an hour. But we did drink it out of tea cups, I expect if you used tall glasses it would make 2 or 3, so lets just say it generously serves 1.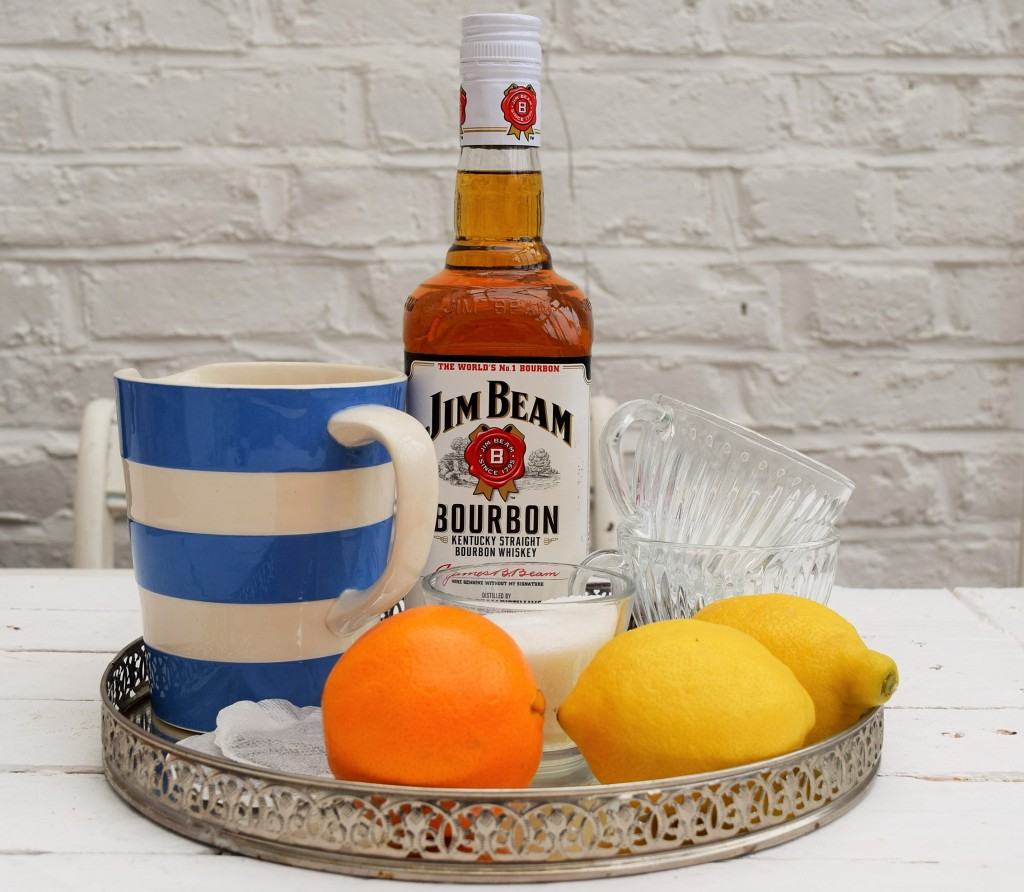 Here's the line up. All you need for your bourbon laced iced tea. Apart from the ice and the boiling water, minor exclusions from the photo line up. And those two Waitrose Gold teabags are hiding down the bottom there.
Start by taking a small jug and popping in the tea bags. Follow in with the lemon and orange zests and the caster sugar.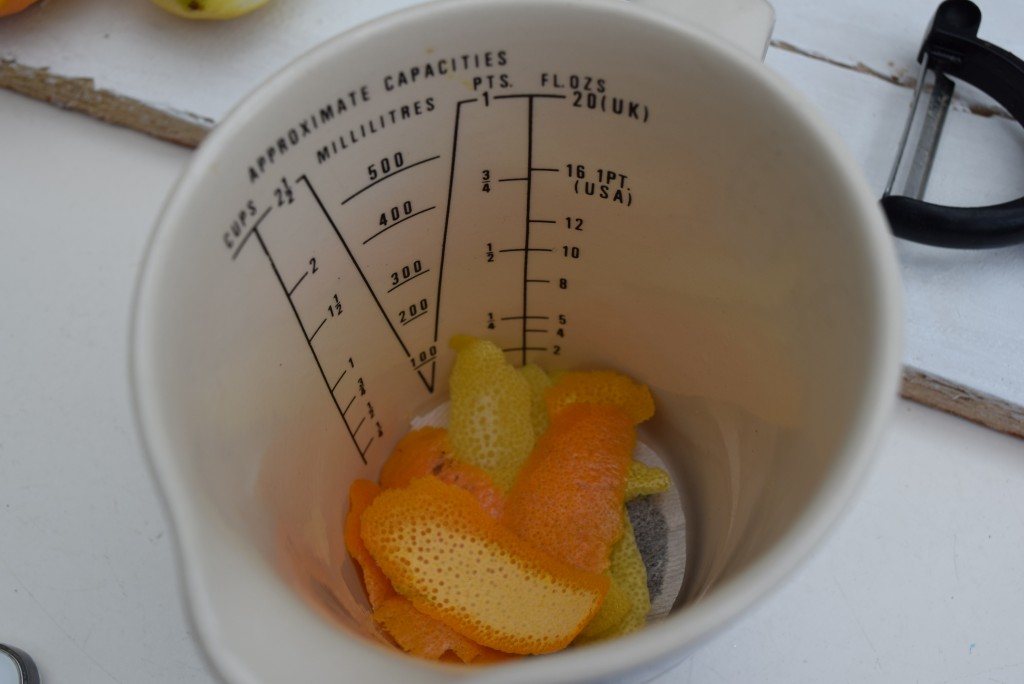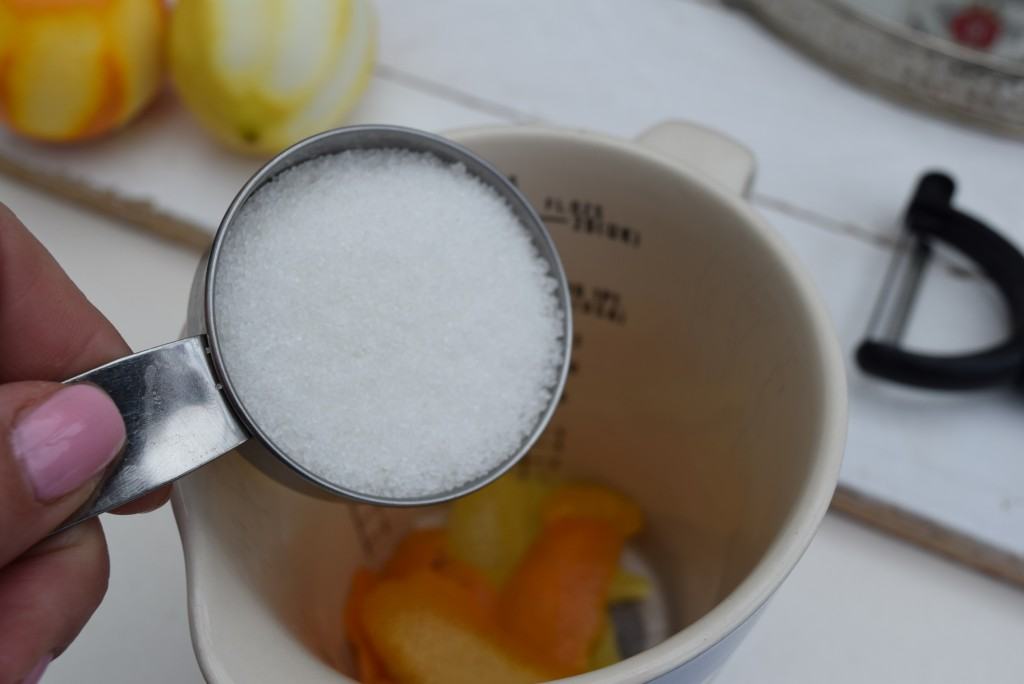 Pour on 500ml of boiling water, stir well and leave the scented mixture to infuse for around 5 minutes. While this is happening, squeeze approximately a lemon and a half, to yield around 80ml of juice. Pour this into a medium sized jug.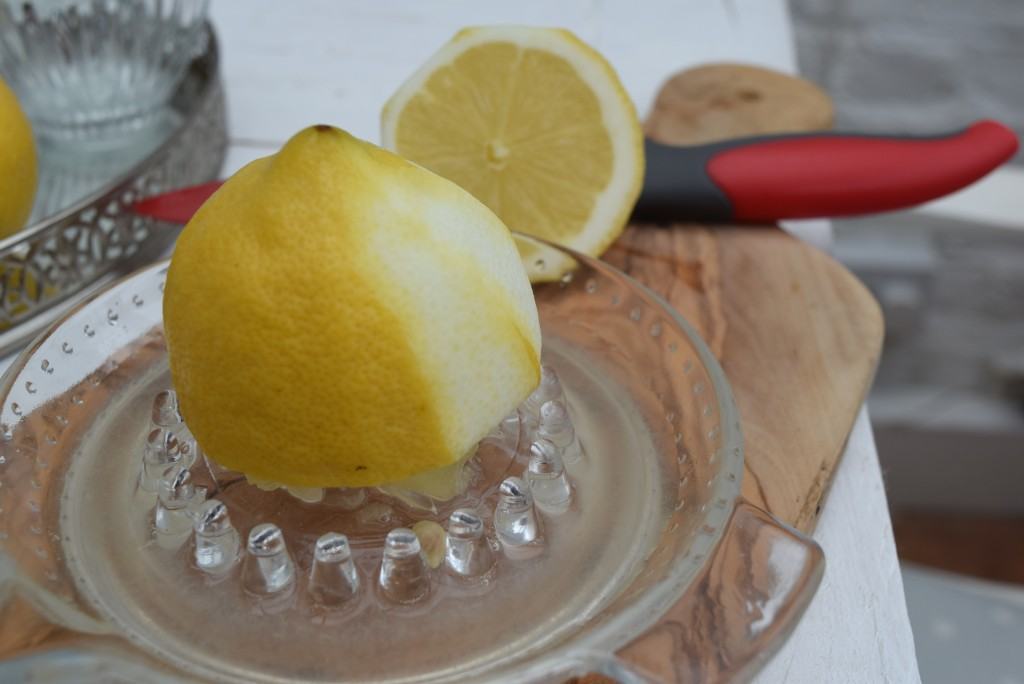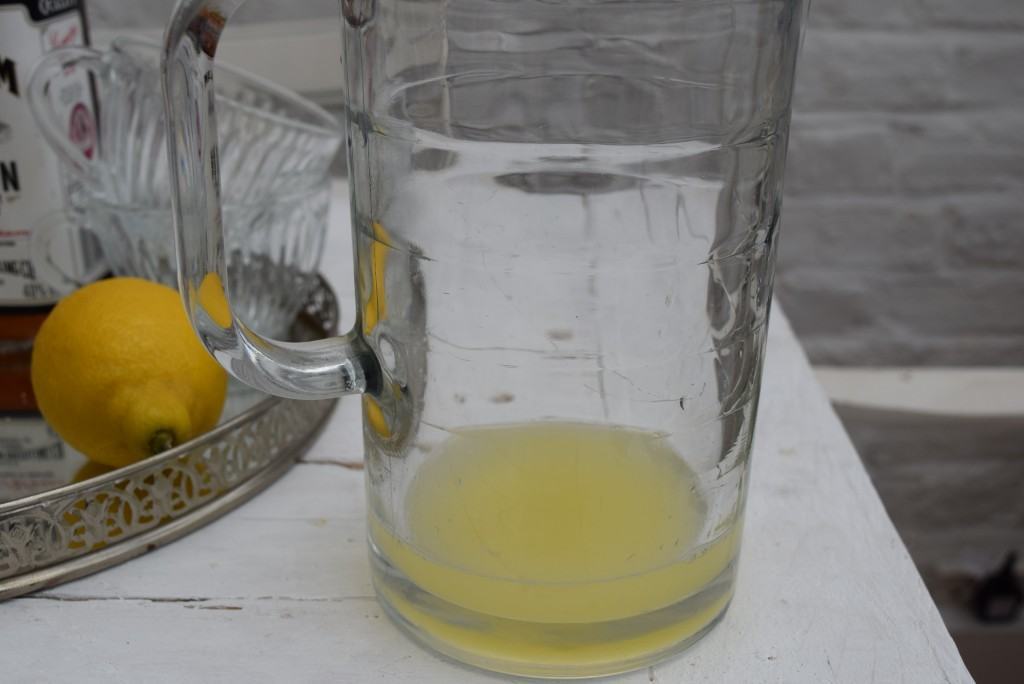 Once the infusing time is up, strain the tea and zesty mixture into the jug with the lemon juice.  Pour in the golden bourbon then top this up with a further 500ml of cold water and give it all another good stir then pop in the fridge to chill.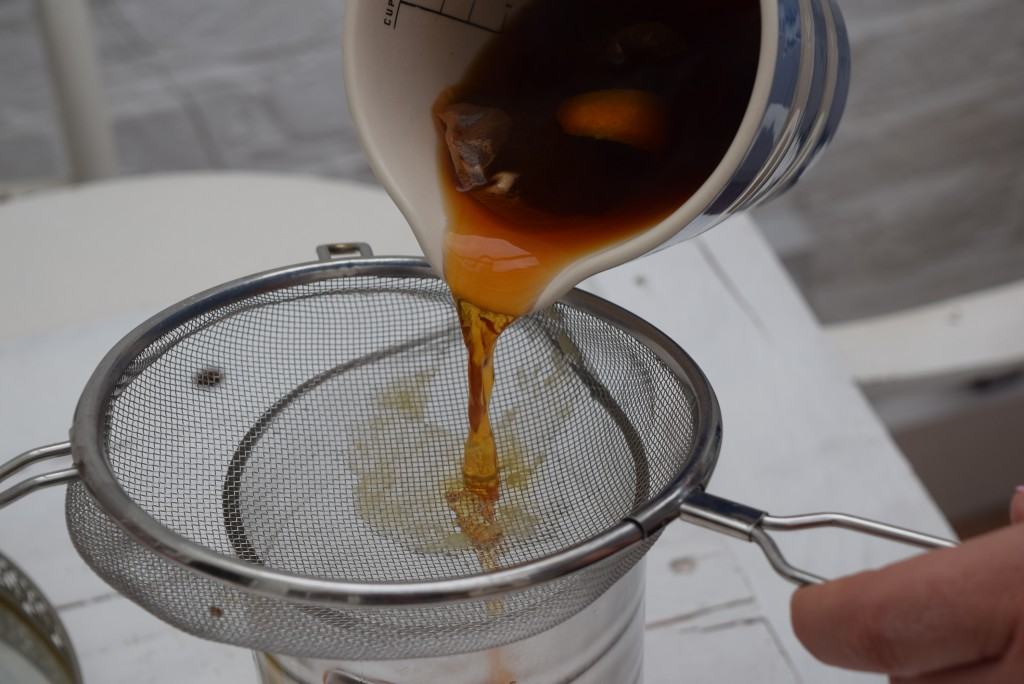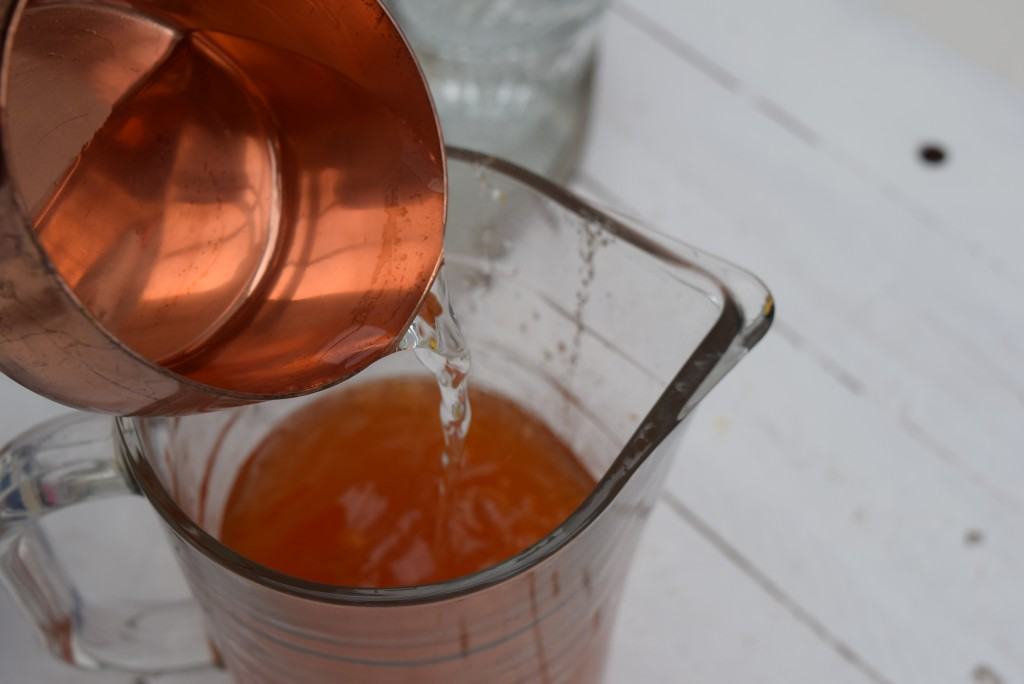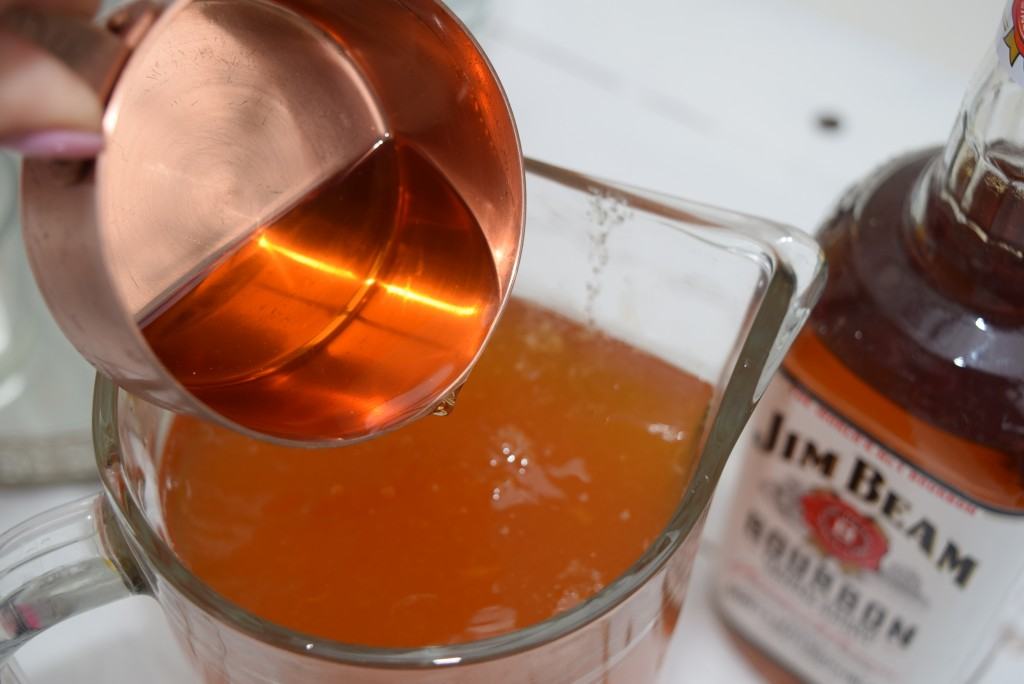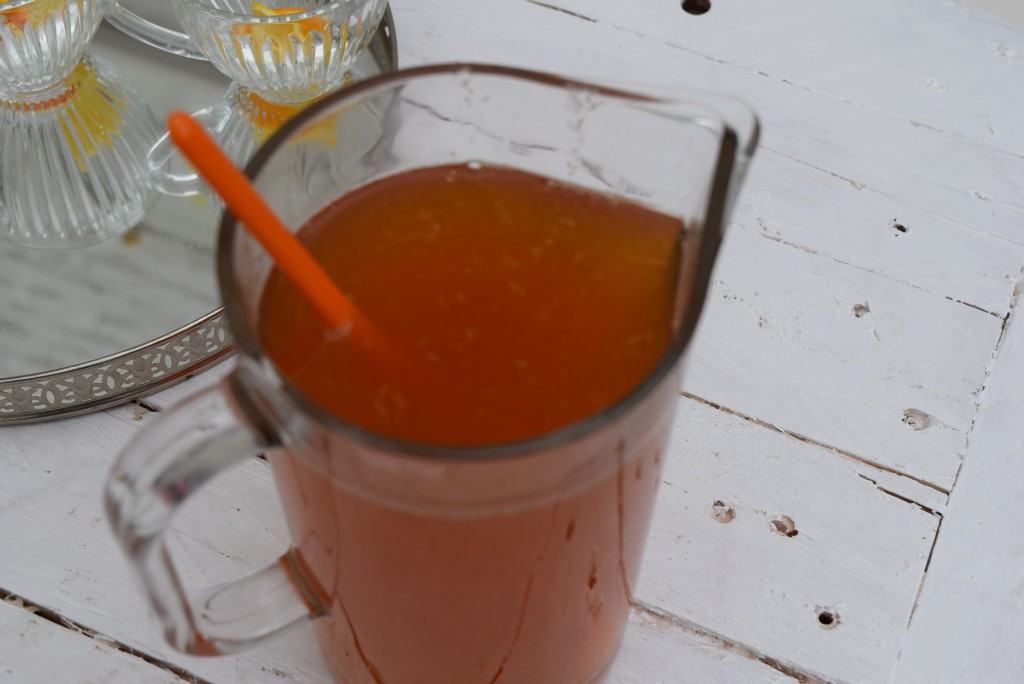 Serve this amazingly refreshing and zesty iced tea in pretty tea cups, tall glasses or pint glasses if you like, you choose, with plenty of ice and lemon and orange slice garnishes.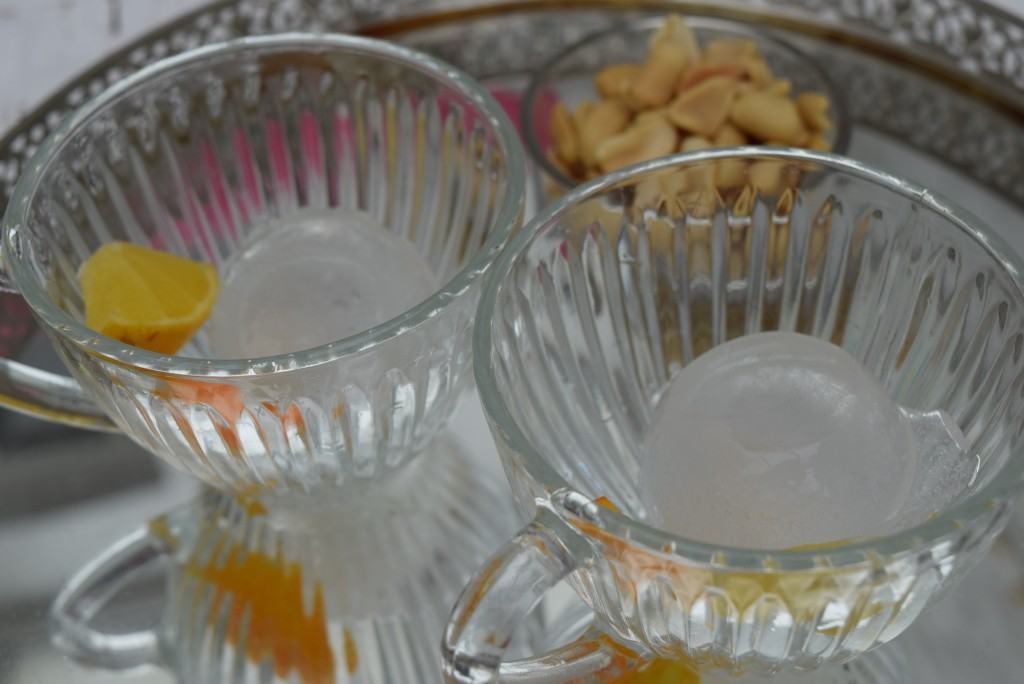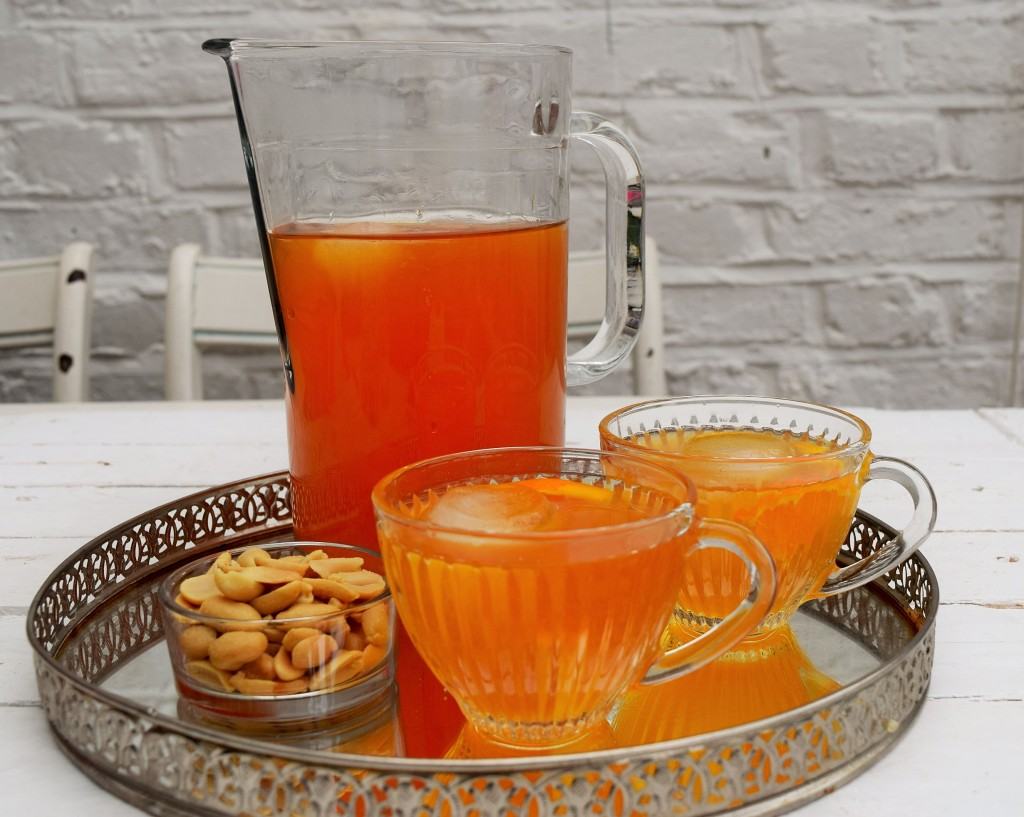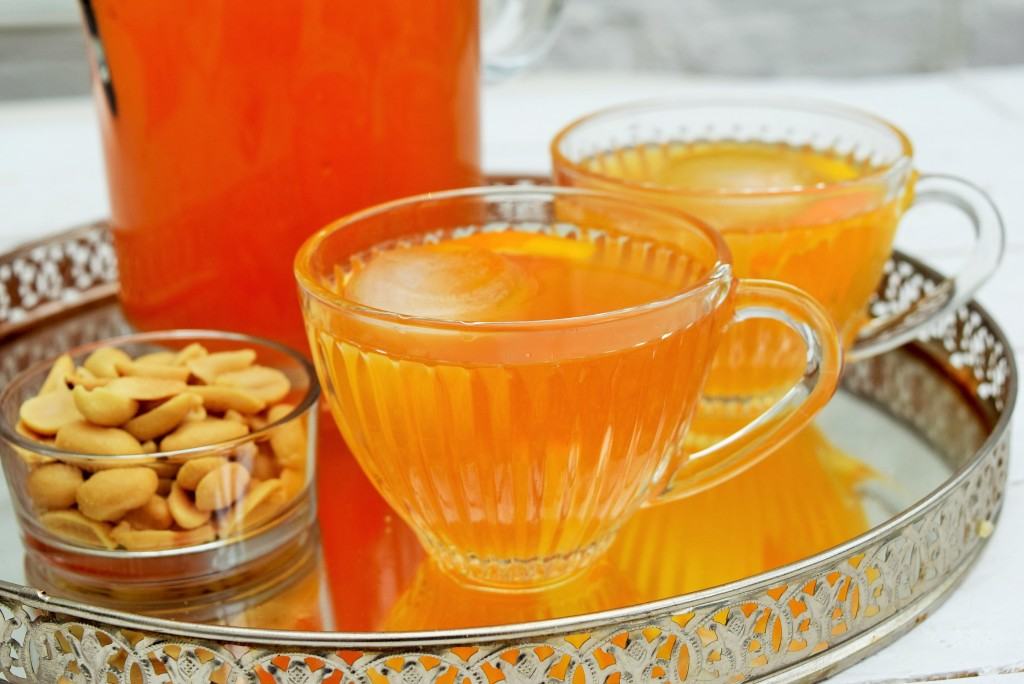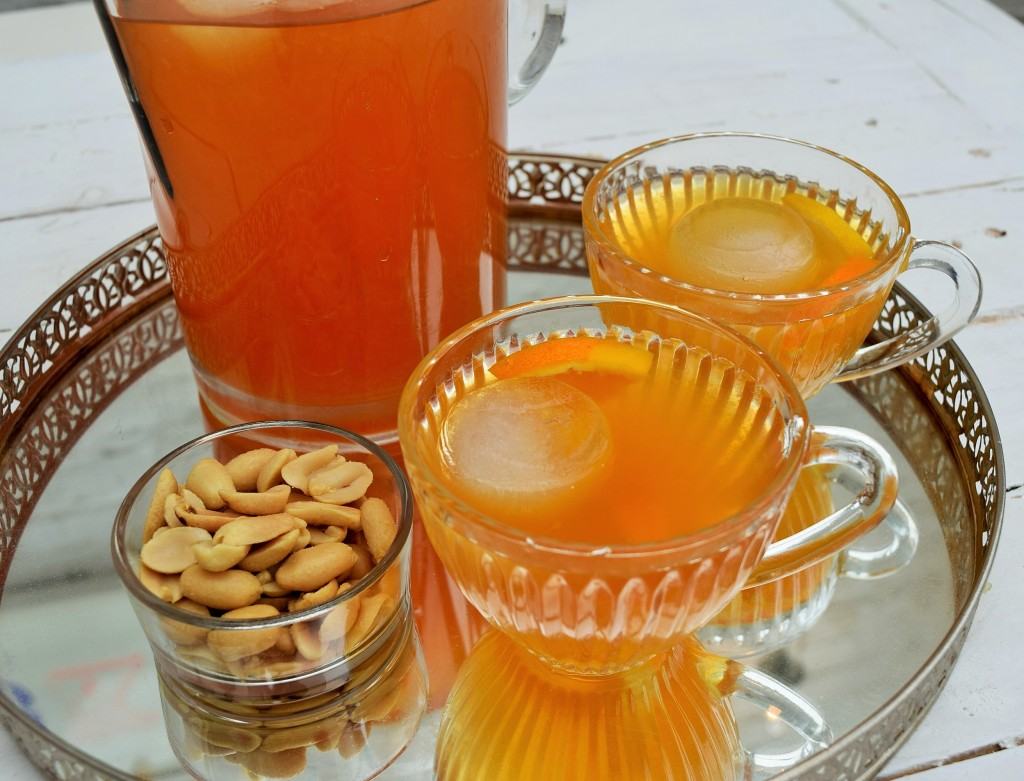 My mouth is watering just thinking about this Boozy Iced Tea. It's perfect for a warm Spring, nearly Summer weekend. Or anytime, actually. It's a chilly grey May Wednesday as I write this and I could still go a glass now. Have a wonderful post Election Cocktail Friday and a restful weekend.
Lucy x
Boozy Iced Tea Recipe
Makes a small jug full – in our case this served 2, in real life, maybe 4
500ml boiling water
2 tea bags
80g caster sugar
Strips of zest from half an orange and half a lemon
500ml cold water
125ml bourbon
80ml lemon juice (I used a lemon and a half)
Loads of ice and lemon and orange slice garnishes
Put the tea bags, sugar and lemon and orange zests into a jug and pour on the boiling water. Stir well to dissolve the sugar, then leave to infuse for 5 minutes.
In a medium sized jug add the lemon juice then strain the tea infusion into this. Add the cold water and Bourbon and then put the jug into the fridge to chill. When this is good and cold, pour into festive tea cups, add ice and orange and lemon slices and try not to drink the whole jug in one sitting. At least share it with someone.