Wash House Cocktail Recipe
If you have been partaking of a Dry January a) Why? b) bloody congratulations to you and c) it's time for a drink. We didn't have a Dry January due to various booze related commitments but am in full admiration for those people who managed to lay off the sauce for a whole month. Clyde and I often have the drinking habits of a teenager; nothing all week then rather too much from Thursday/Friday onwards. However, I do think now our January hectic calendar has calmed down a touch, we may perhaps have a slightly less alcoholic February. Who I am kidding? With such divine cocktails as the Wash House in the world, made with the perfect Icelandic vodka, Reyka, drying out may be on the back burner.
I am still working my way down the beautiful bottle of Reyka vodka, which certainly is not a chore. This wonderful Icelandic Vodka is made using arctic spring water for a pure, clean taste. It's made in small batches too, with machinery powered by geothermic energy from underground volcanos, making this Reyka vodka unconventional and definitely something to chat about at dinner parties. It also makes a stunning base for a cocktail such as this fresh tasting and most welcome Wash House cocktail. This vodka based drink was created in a San Francisco restaurant called Nopa, built on the site of a laundry. It's a thirst quenching little number featuring fresh lime, basil and just a touch of sugar syrup. I was always put off cocktails featuring basil as I thought they would taste too savoury, but this is so good, fragrant and light, one was just not enough.
I can think of no better way to reintroduce a little booze laced joy back into your life than with this Wash House cocktail. And for those of you who didn't manage to not imbibe in January, just have one anyway, you will be in good company this Cocktail Friday.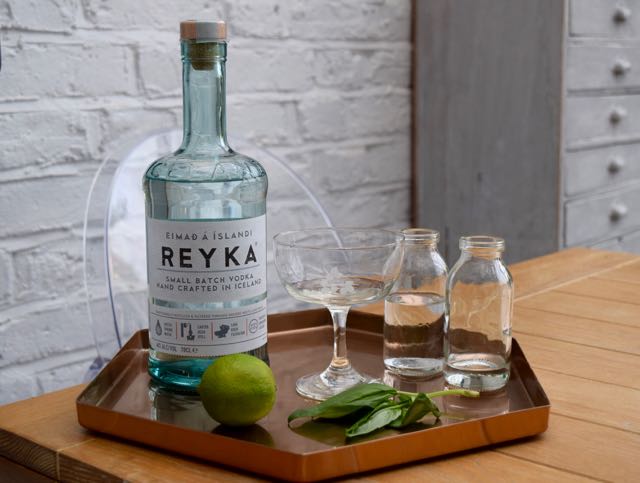 Simple, divine ingredients and the Reyka vodka is such a stylish addition to any drinks trolley. It's unique flavour doesn't need too much fussing with, so just a touch of basil and lime works beautifully here.
Make a start by taking your cocktail shaker and adding the fresh basil leaves. Give them a muddle with a muddler or the back of a spoon to release their fragrant oils.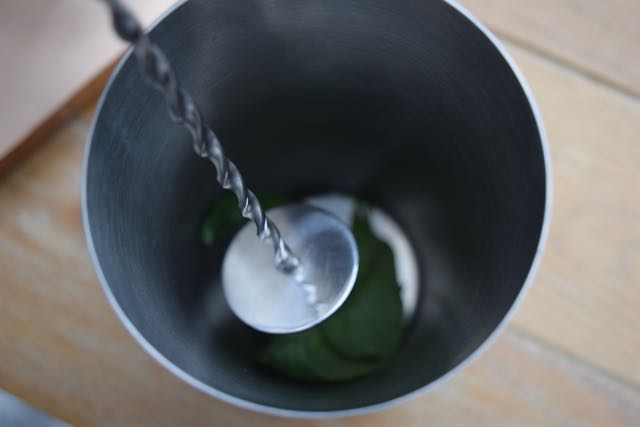 Add a big handful of ice then pour on your generous shot of Reyka vodka.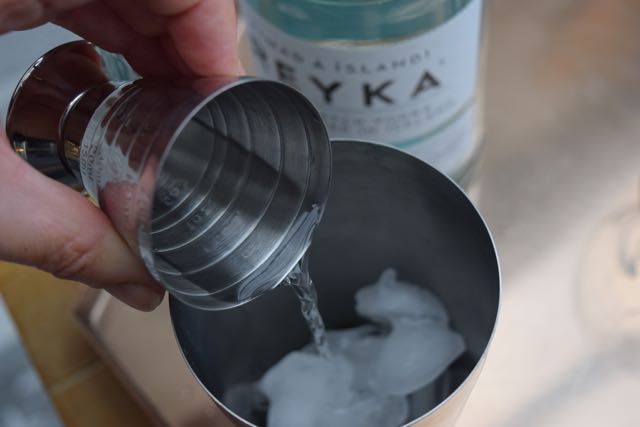 Follow in with the fresh lime juice and sugar syrup for a touch of sweet and sour.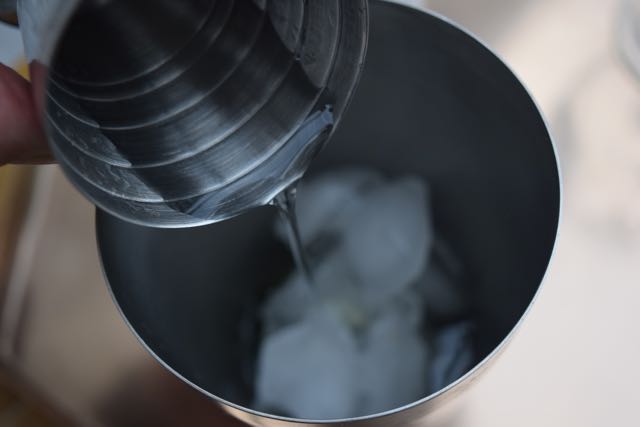 Finally, add the tablespoon of water, then shake the cocktail shaker until it's super chilled then pour into your pretty glass. Garnish with a sprig of green, fresh thyme.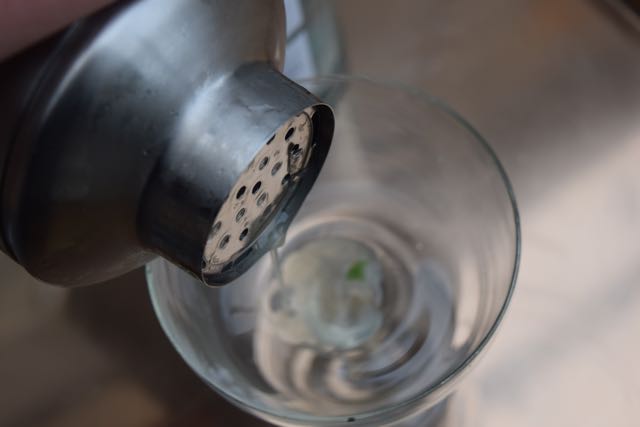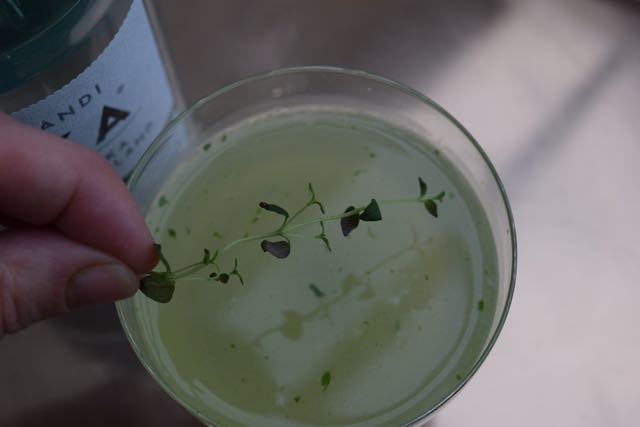 Sip this fresh and elegant drink and feel as though spring may just be around the corner, even if it isn't.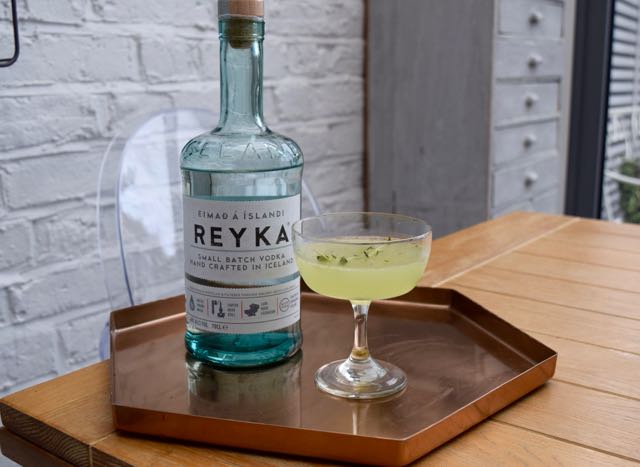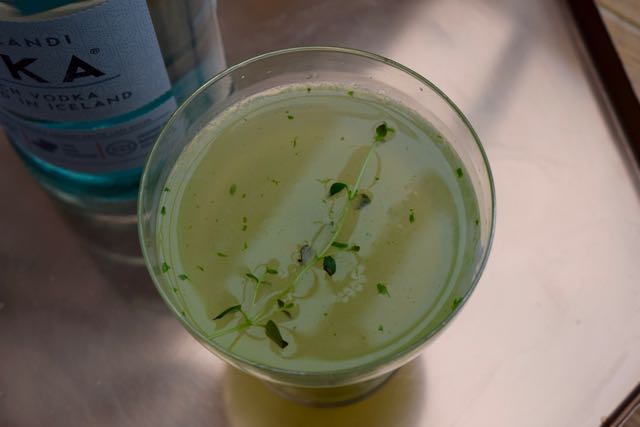 Herby, but in a good way, fresh and refreshing, this strangely titled Wash House is such a beautiful addition to your February drinks selection. With one of these in your hand there's no way this month will be a dry one.
Have a lovely weekend.
Lucy x
Reyka kindly sent me a bottle of their Vodka to review, however, all opinions and ramblings are, as always, my own.
Wash House Cocktail Recipe
Makes 1
You will need a cocktail shaker and a pretty glass
4 basil leaves
60ml Reyka Vodka
1 tablespoon fresh lime juice
1 tablespoon sugar syrup
1 tablespoon chilled still water
Ice
A sprig of fresh thyme to garnish
Take your cocktail shaker and add the basil leaves. Give it a bit of a muddle with a spoon or muddler then add a big handful of ice. Pour in the Reyka vodka, fresh lime juice, sugar syrup and iced water. Shake until the shaker is super chilled then strain into a pretty glass.
Garnish with a sprig of thyme and sip this fragrant fresh drink.
SaveSave
SaveSave
SaveSave