Brownie Bites Recipe
Not another Brownie recipe I hear you cry. Was that you or am I hearing things? But this isn't just any old brownie recipe. These brownies are bite size, just little mouthfuls of chocolate deliciousness. And so quick and simple, you can whip them up when the mood takes you. Which is, if you are anything like me, 6 days out of 7.
In our house, we have several jars which I like to try and keep filled with treats. These don't have to be homemade – when I am busy the jars hold shop bought biscuits and bars. But when I am on a roll, I try and fill them with shortbread, granola bars or these brilliant Brownie Bites. I found this original recipe on Chasing Delicious, meddled with it a bit and tah-dah, these were born. These tiny brownies have a piece of chocolate or other sweetie treat pushed in the top of them, which takes them into another realm of scrumptiousness. You can use your imagination with the treats you choose, no boundaries other than they have to fit into a mini muffin tin – think Rolo rather than Ferrero Rocher.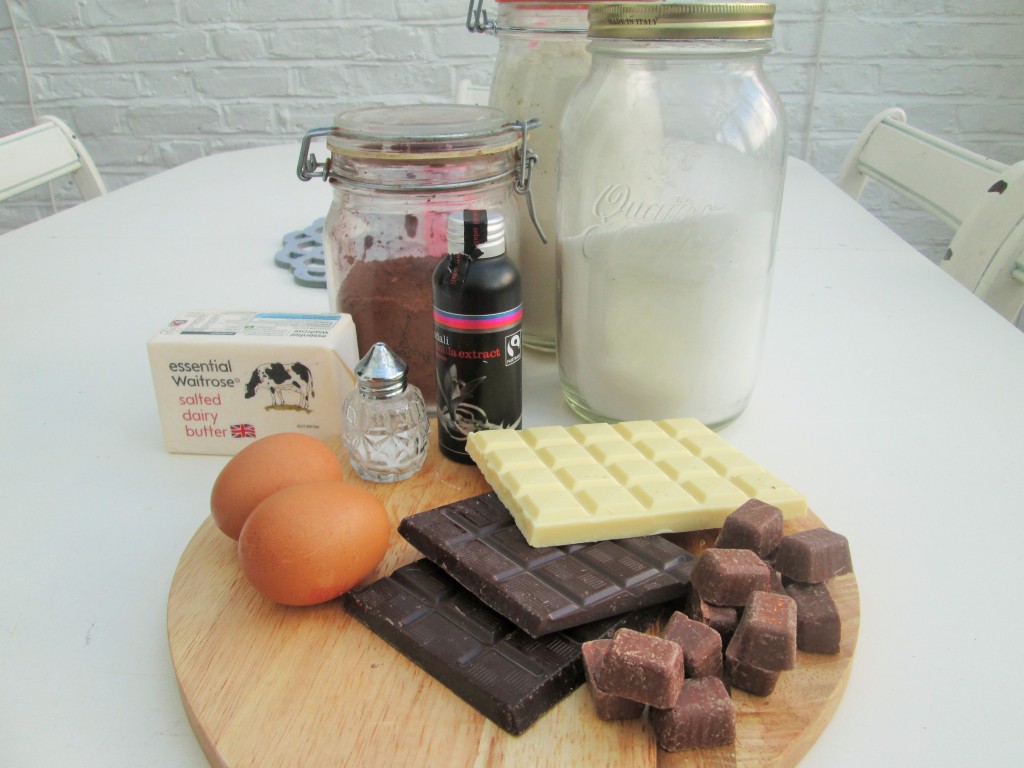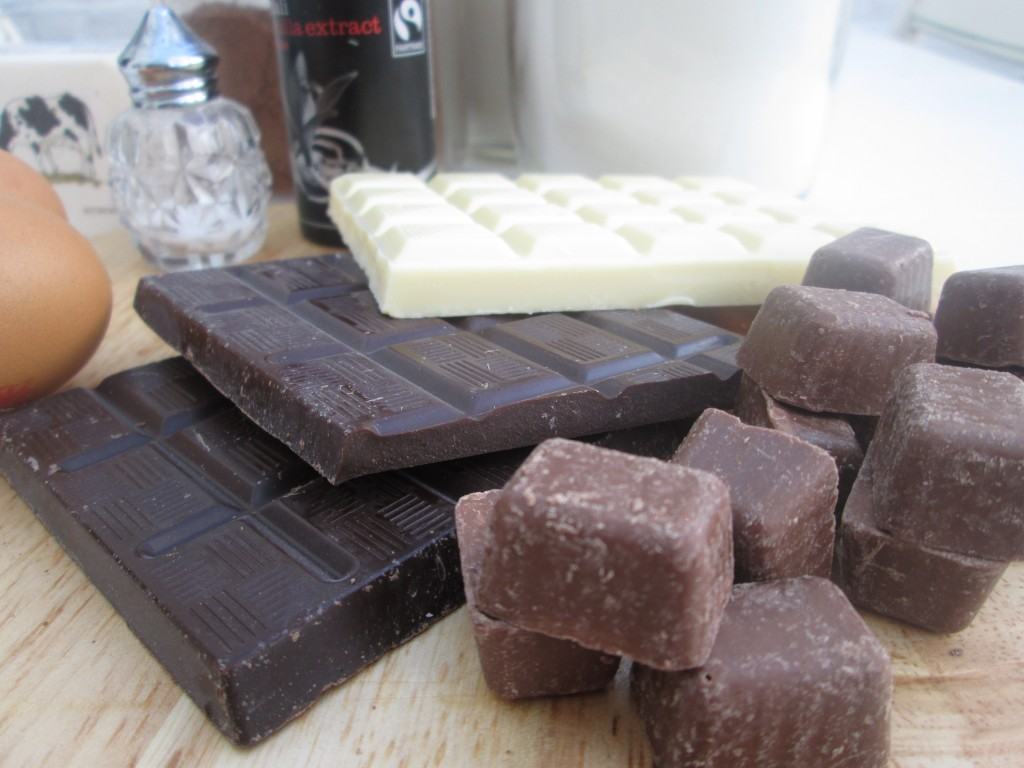 A standard line up for brownies here. I used chunks of white chocolate and Wispa Bites to top my Brownie Bites, but you choose, the sweet treat aisle is your oyster. But don't use oysters, that would be grim.
Take a microwaveable bowl or pan and measure in the butter and chocolate.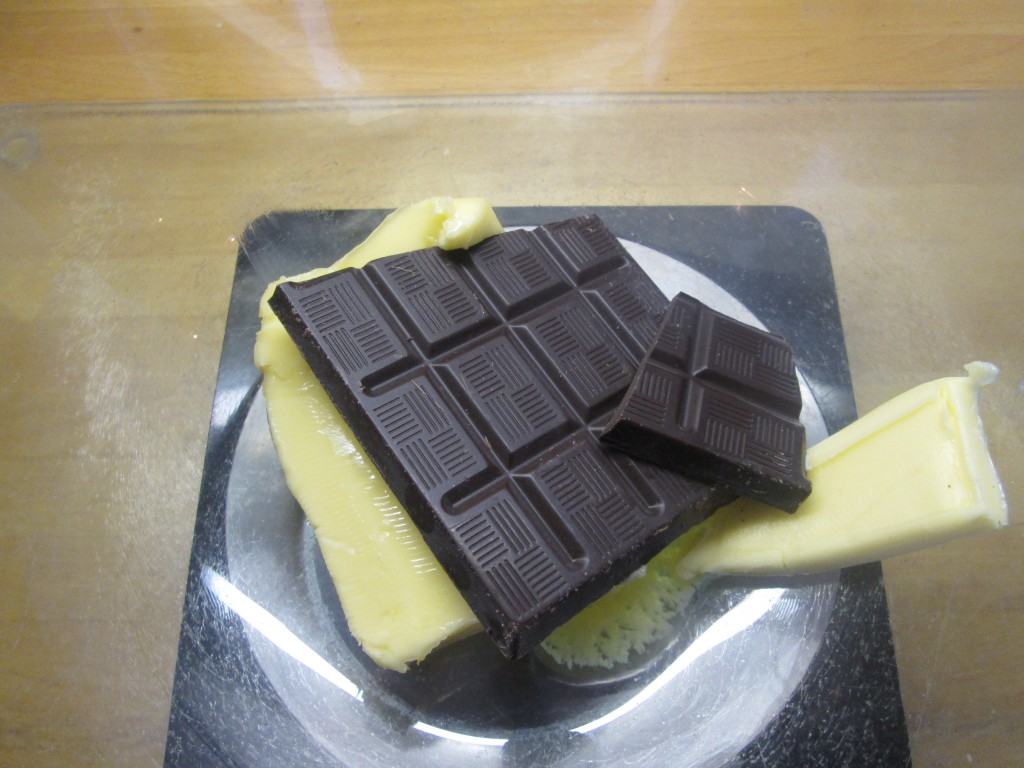 Microwave in short bursts (mine took 3 lots of 30 seconds) until the butter is just melted. Then add the caster sugar and cocoa and give it all a good whisk, ensuring the chocolate is fully melted.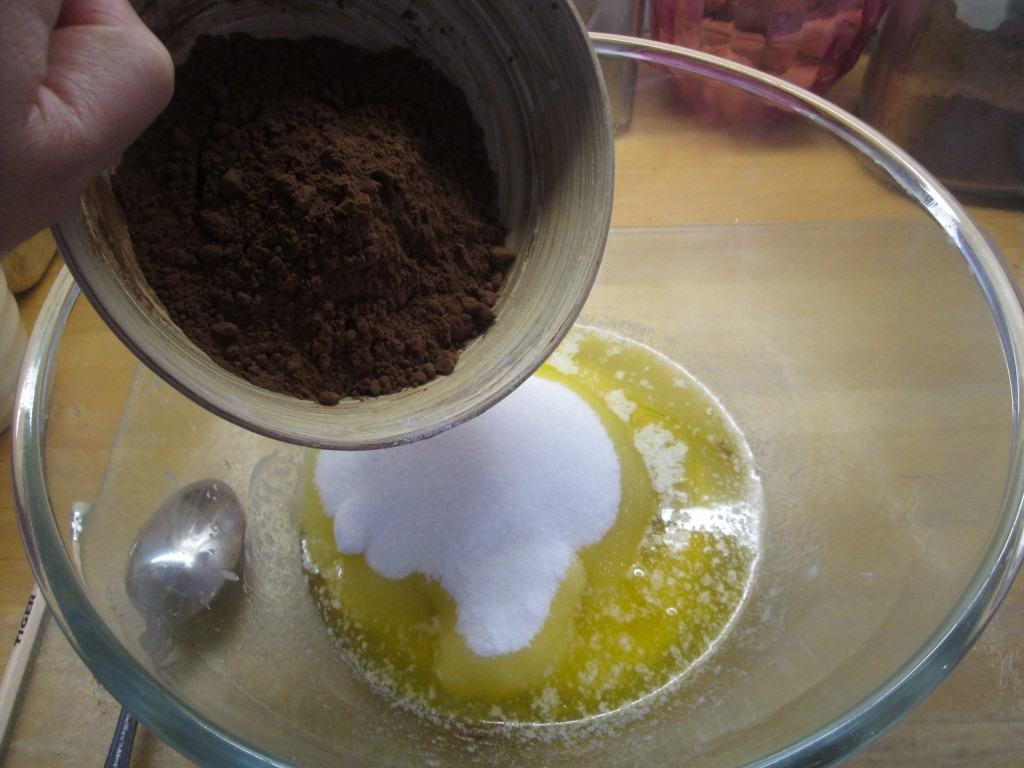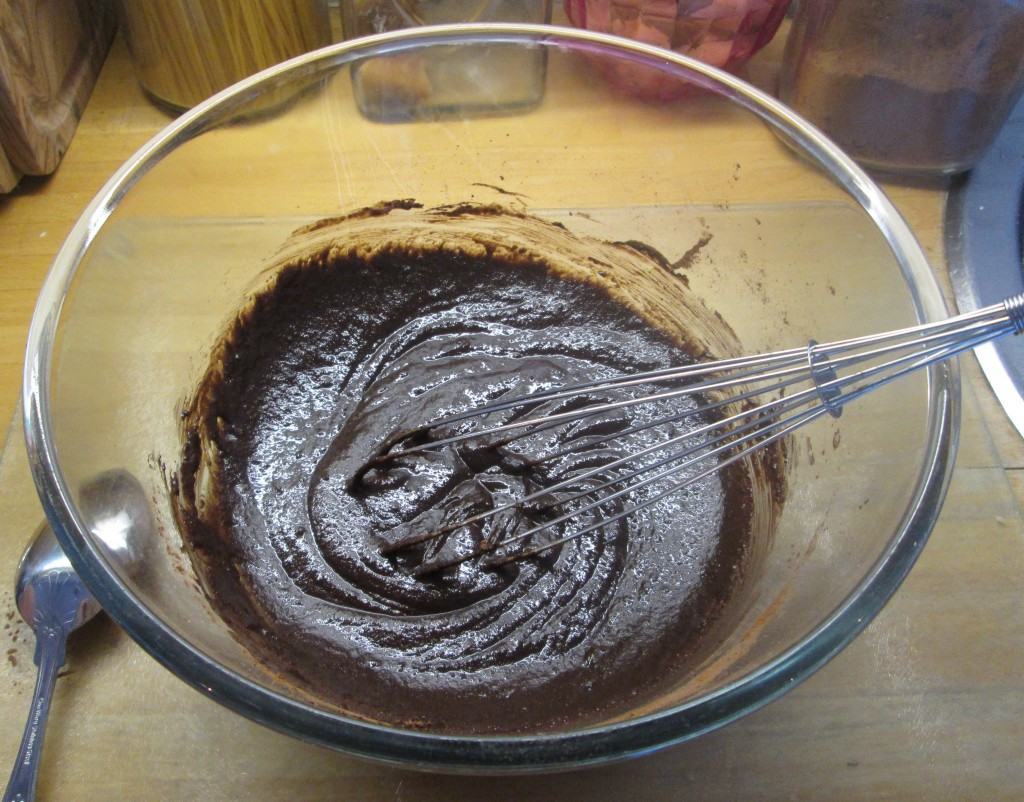 Leave to cool slightly then whisk in the salt, vanilla and both eggs.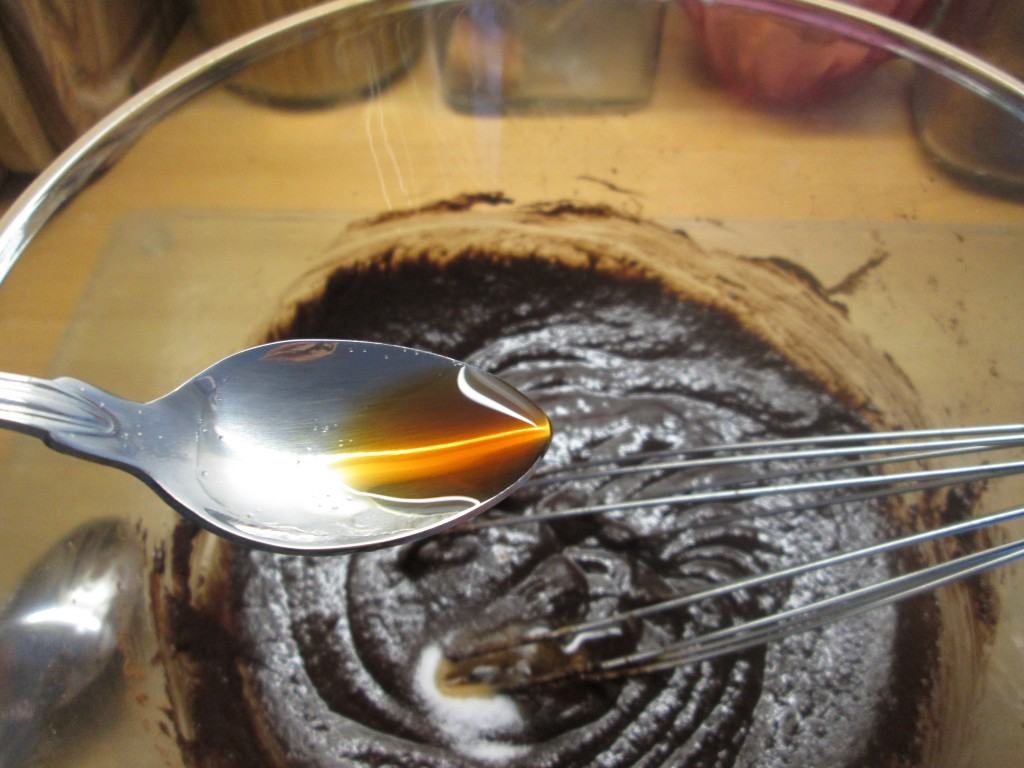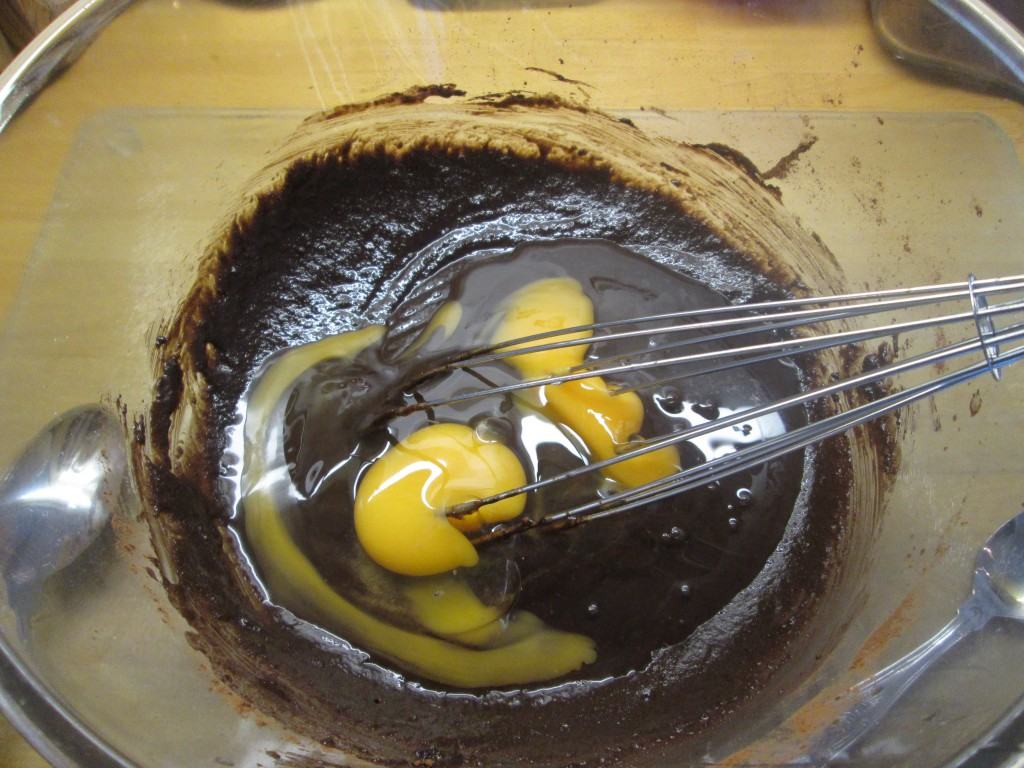 Then fold the in the flour to create a wonderful, thick, unctuous batter.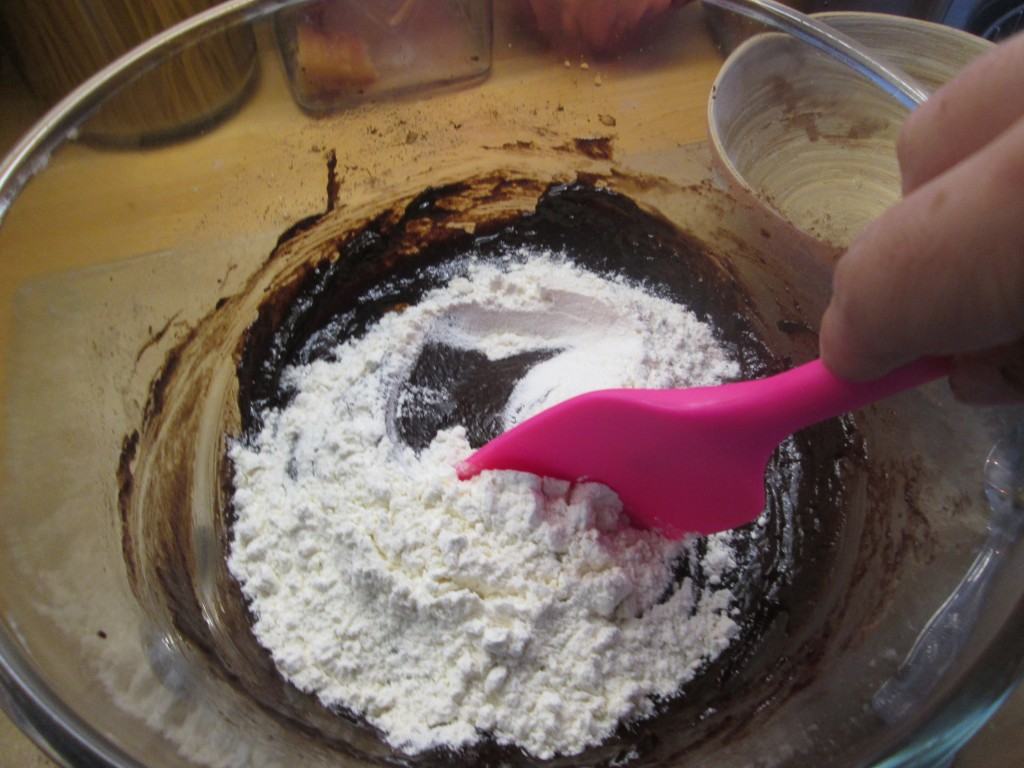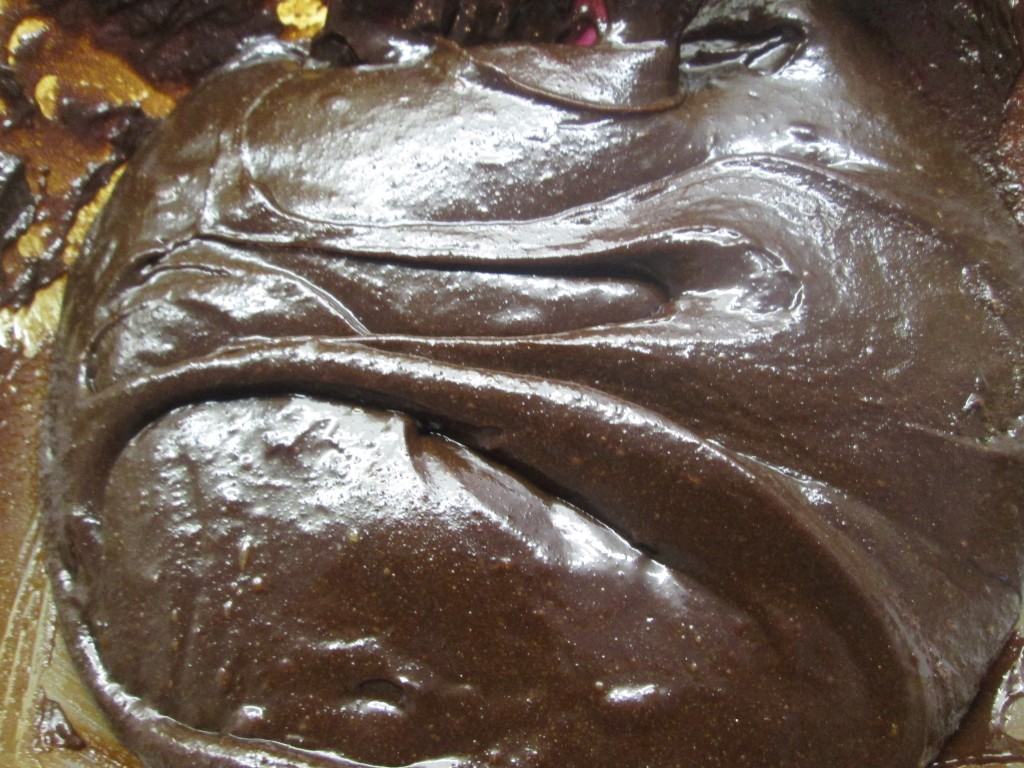 Super thoroughly grease or butter your mini muffin tins, to avoid disappointment later, then add a heaped teaspoon of brownie mixture into each cup.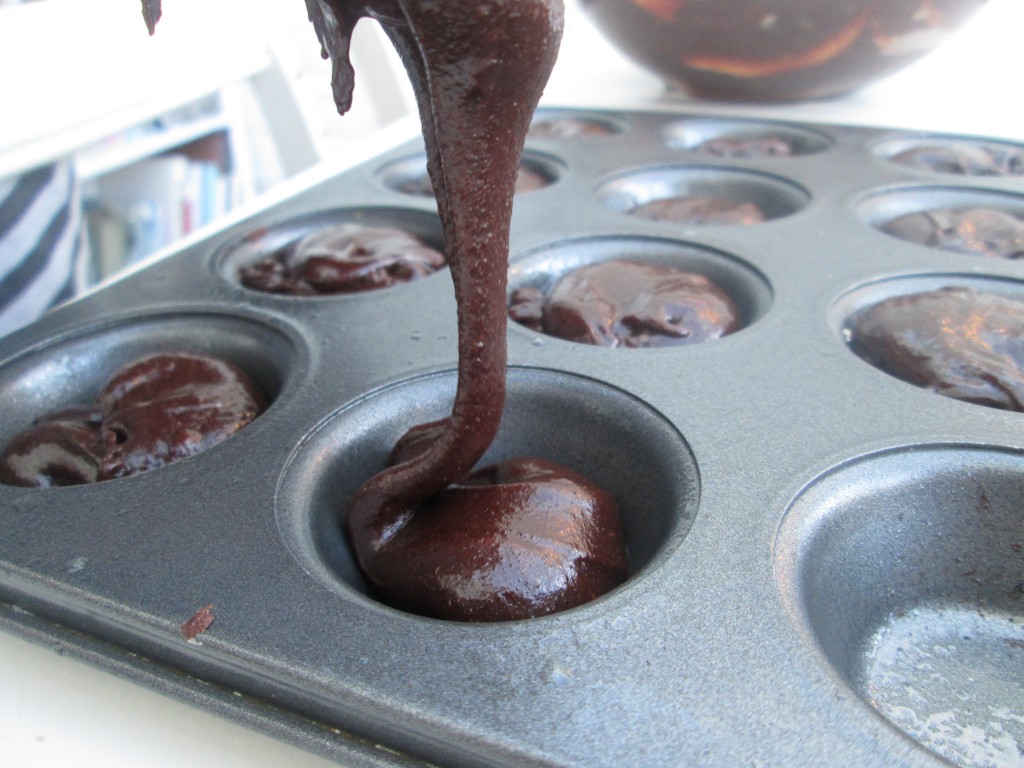 Its all a bit food porny, isn't it?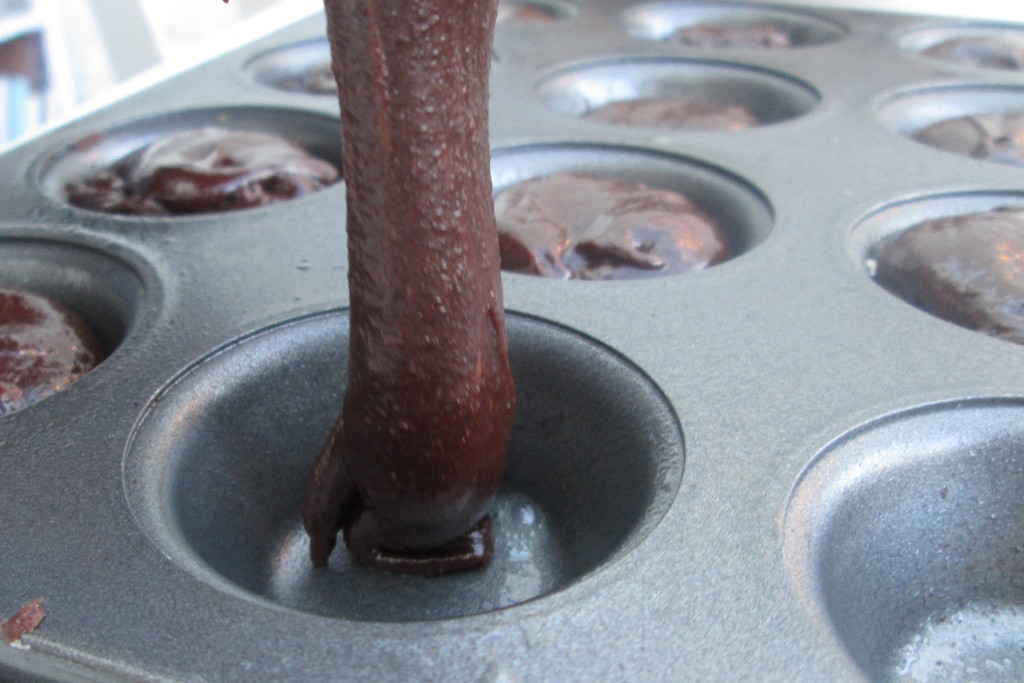 Then take your chosen chunk of chocolate or sweet treat and push one into the top of each brownie bite.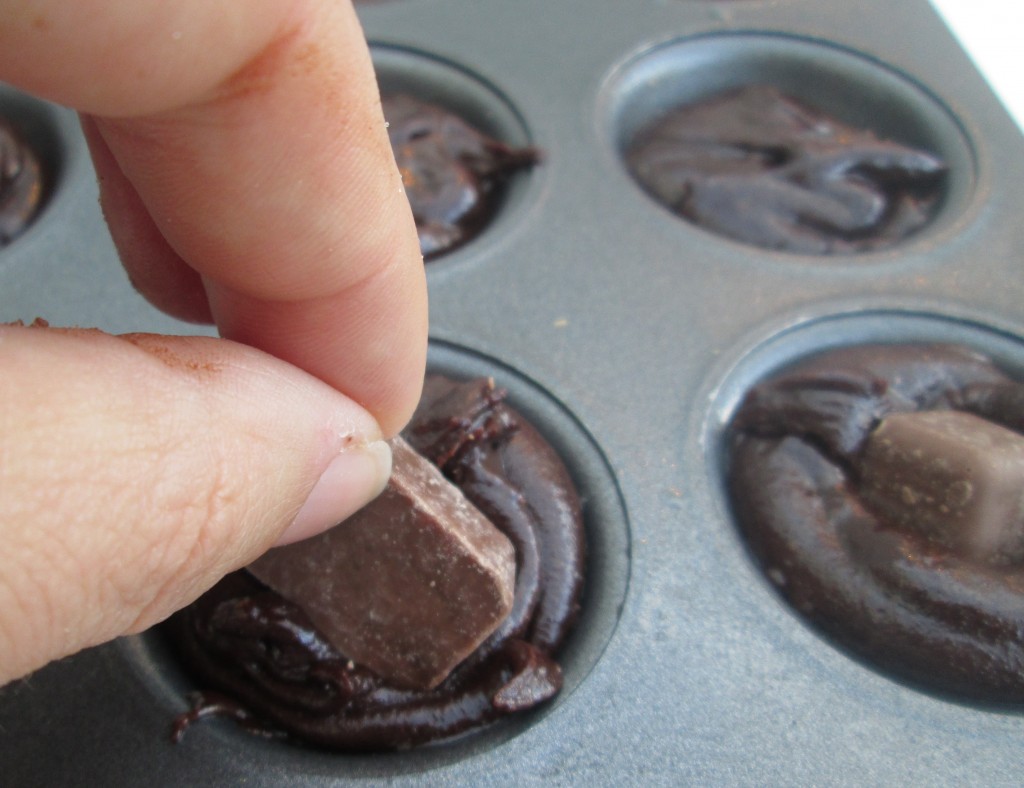 Put these bites of joy into the oven for between 12 and 15 minutes. As always with brownies, err on the undercooked side, these are meant to be fudgy and soft inside. When they are ready, leave to cool in the tin, then, using the tip of a knife, ease those babies out.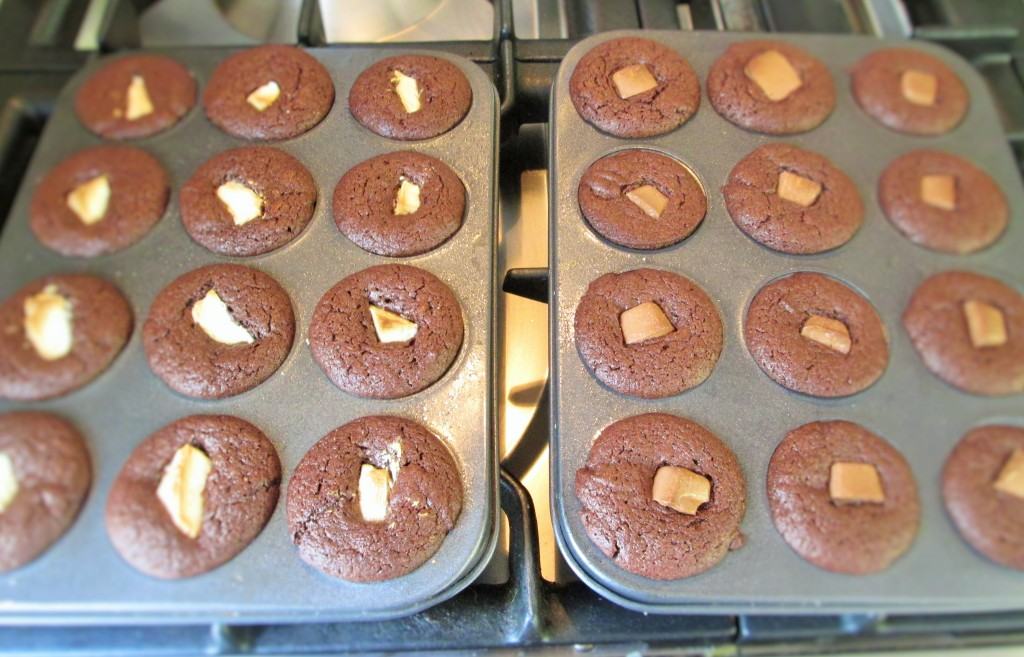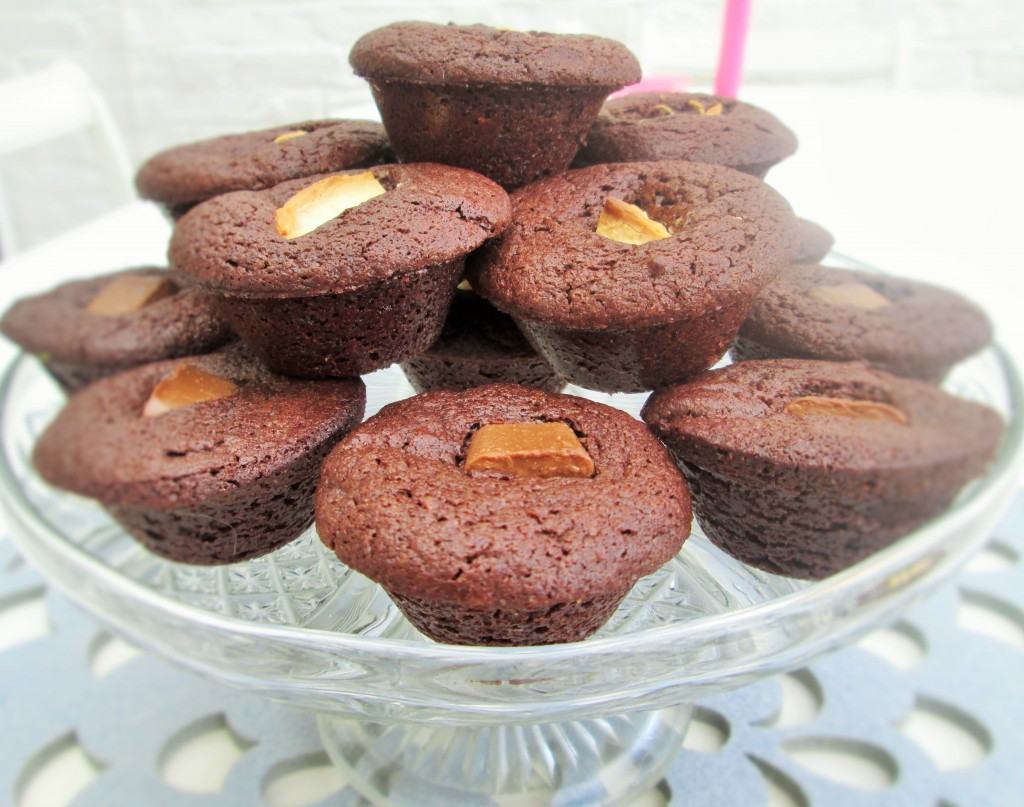 These are soft, delectable and bite sized. Which means you can probably justify eating two or three to equate to a single regular slice of brownie.  *I'm lying*.
These keep well in a jar, although, this batch barely made it to the end of the day.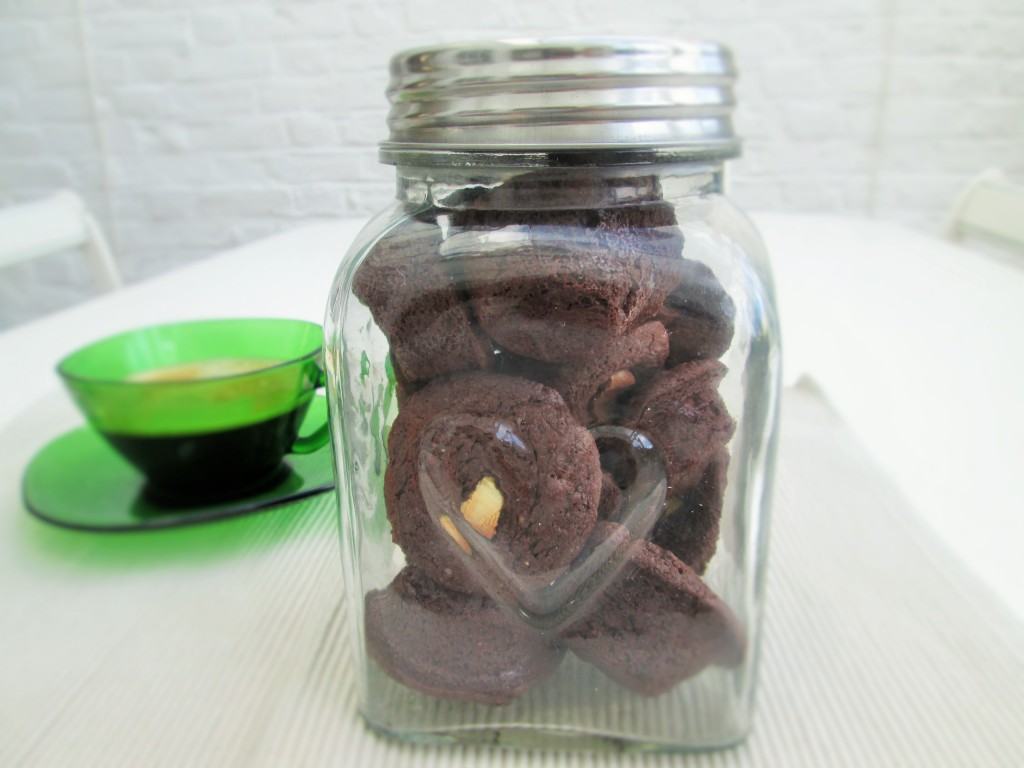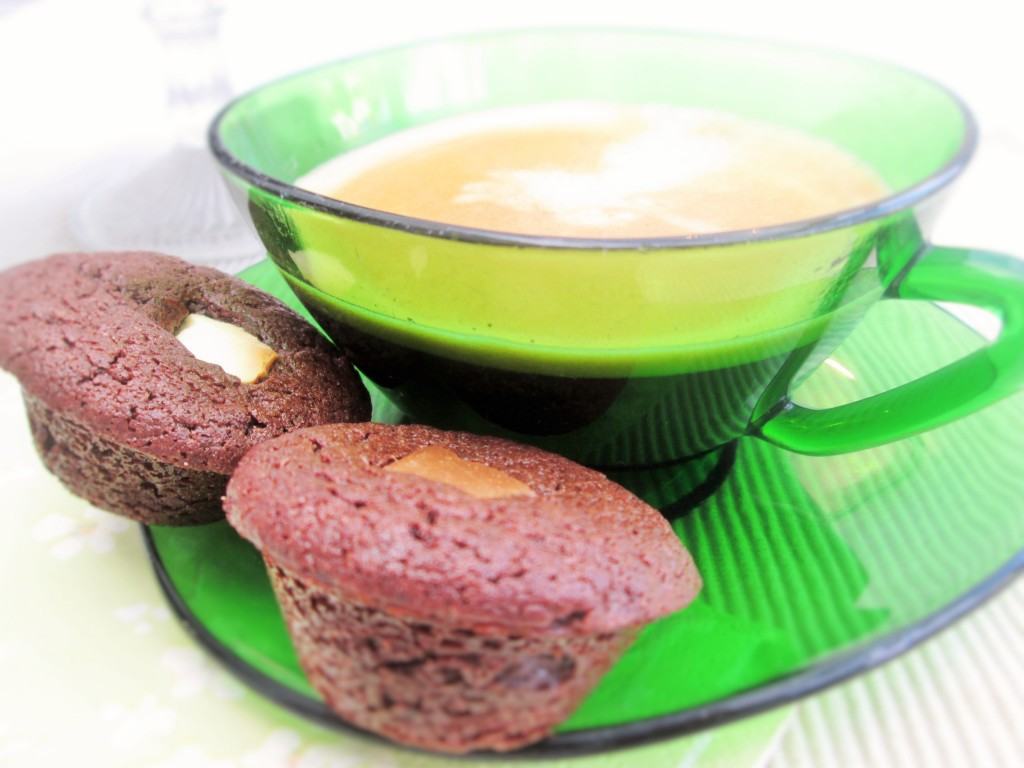 That coffee cup is giant, the brownie bites are only tiny, I promise, so go ahead and have two or three today.
Lucy x
Brownie Bites Recipe
You will need 2 x 12 cup mini muffin tin, greased
Pre heat oven to 160 degrees, fan
125g butter
50g dark chocolate, 70% cocoa if you have it, if not 50% is fine
225g caster sugar
65g cocoa powder
1/4 teaspoon salt
1/2 teaspoon vanilla extract
2 eggs
50g plain flour
A selection of chocolate squares, miniatures or sweets to add to the brownie bites
Measure into a microwave safe bowl, or pan, the butter and the 50g of dark chocolate. Melt in 30 second bursts (approx 3 x 30 seconds in my microwave) then give it a good stir to meld together (if you don't have a microwave, gently melt in a pan until the butter has just melted then stir). Whisk in the sugar and cocoa, then add the salt, vanilla and eggs and beat well.
Fold in the flour and you will have a rich, thick, chocolatey batter. Spoon heaped teaspoons of mixture into the well greased muffin cups, then push a chunk of chocolate or a miniature chocolate into the top of each brownie bite. Pop into the oven for 12 to 15 minutes, as usual with brownies, don't over cook them, so check on them after 12 minutes but they may need 15 minutes. Leave to cool then pop into a jar or tin of your choice. These will keep for about a week, optimistically speaking.