Chicken and sausages with Chorizo
Who doesn't love a one pot supper? They are super easy and save all the drama of having to wash up once you're all full and ready for a lie down. This is a fantastic recipe, loosely based on my friend Saskia's Mother's recipe (stay with me here) and incorporates the delicious flavours of fresh chicken, spicy sausages, chorizo and garlic. It would work really well over this Bank Holiday weekend, it can be left in the oven to fester therefore leaving you free to look out of the window and wonder how the weather forecasters could have got it so wrong – again.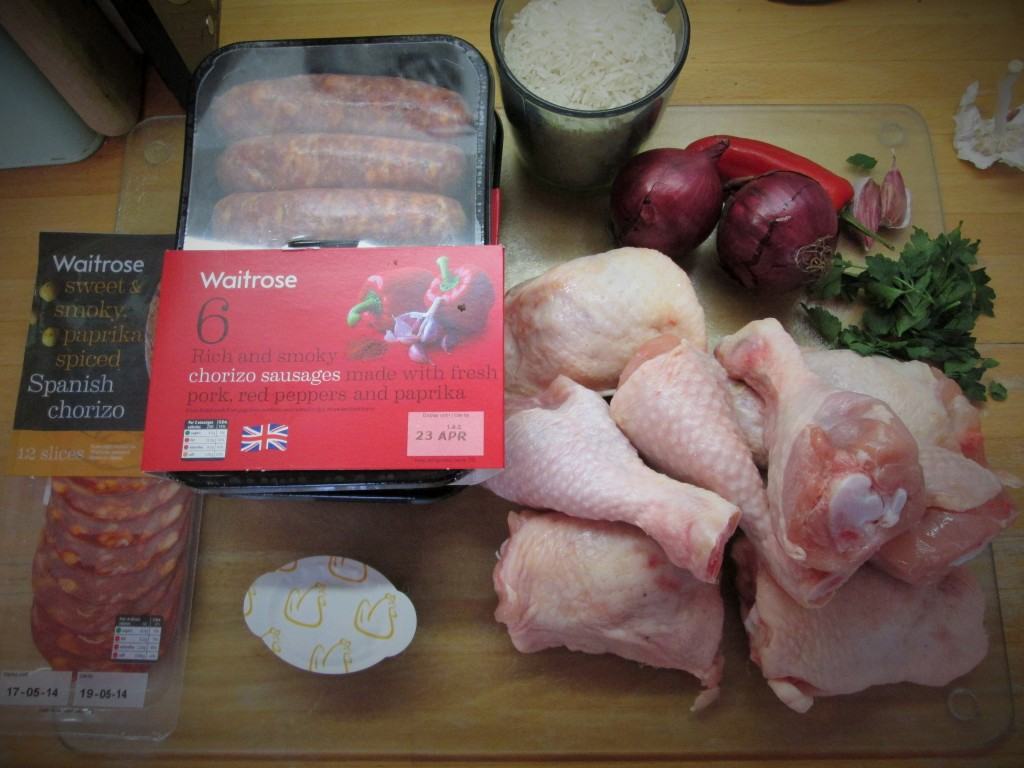 Start by finding your biggest (and least attractive if mine is anything to go by) roasting tin that will withstand the heat of the hob. Add a splash of olive oil and turn the heat to medium. Add your chicken pieces, I used thighs and drumsticks, probably as they were on offer, but feel free to use the cut of your choice, and brown nicely for about 5 minutes on each side.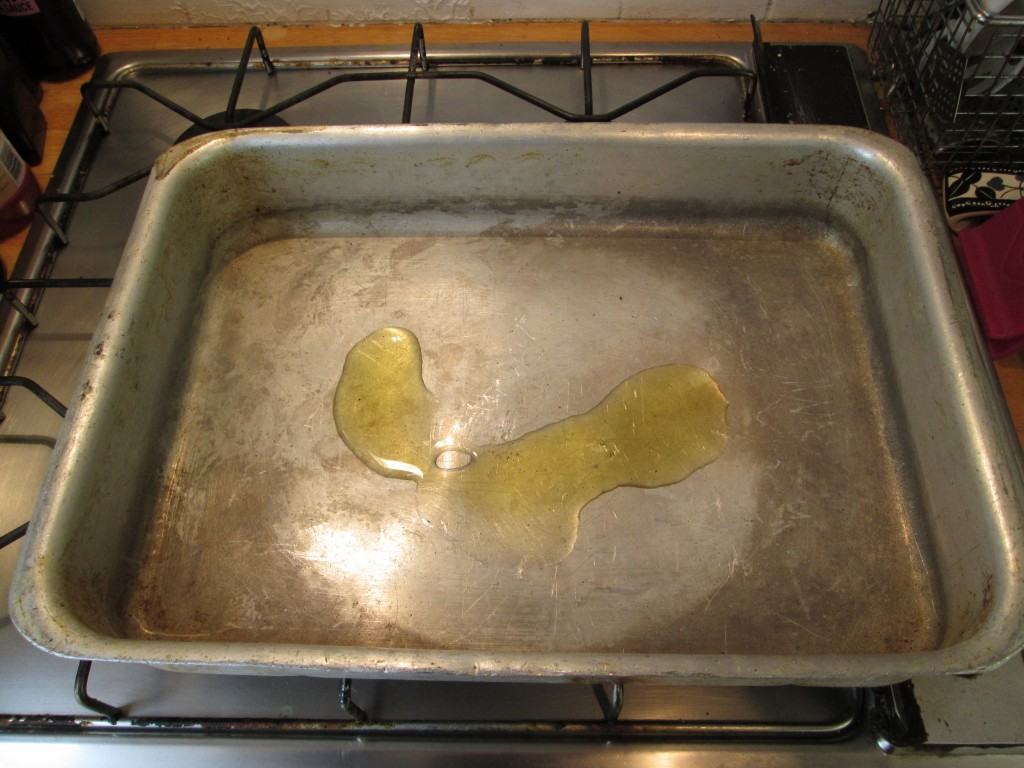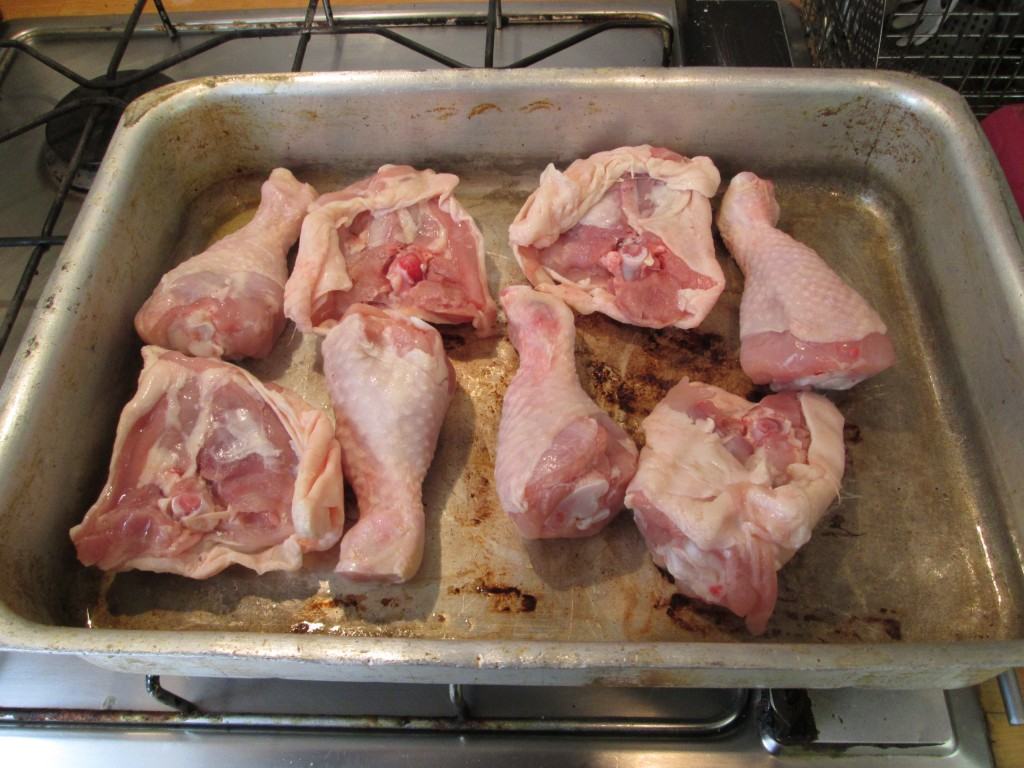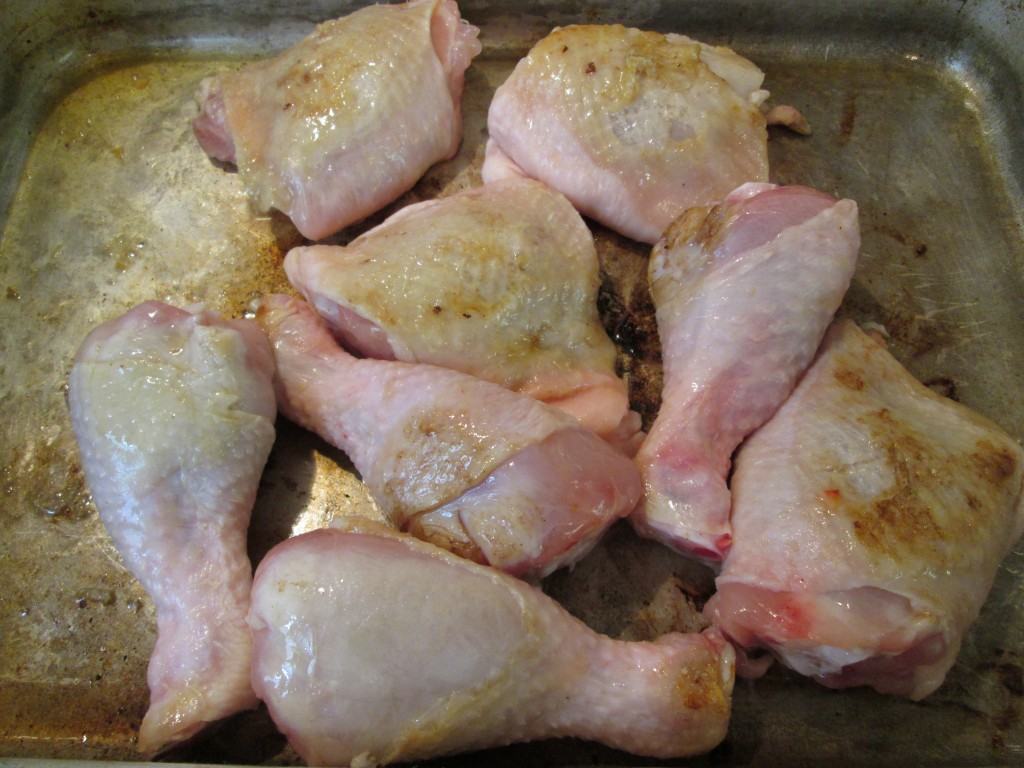 Remove these from the pan and do the same browning scenario with your sausages. Waitrose do a good spicy chorizo style sausage, which I used here, however, you could stick with a regular banger or whichever you have to hand (or were on offer). Remove the sausages to your plate and add a further two tablespoons of oil to your roasting tin.
Add your chopped onions, garlic and chopped chorizo to the tin and cook until soft and starting to brown. I also added half a red chilli, but this is up to you if you like things a little spicier, then add more, or less or not at all.These will start to caramelise and create some lovely flavours in the bottom of your pan (as you can see my lovely flavours were getting quite brown).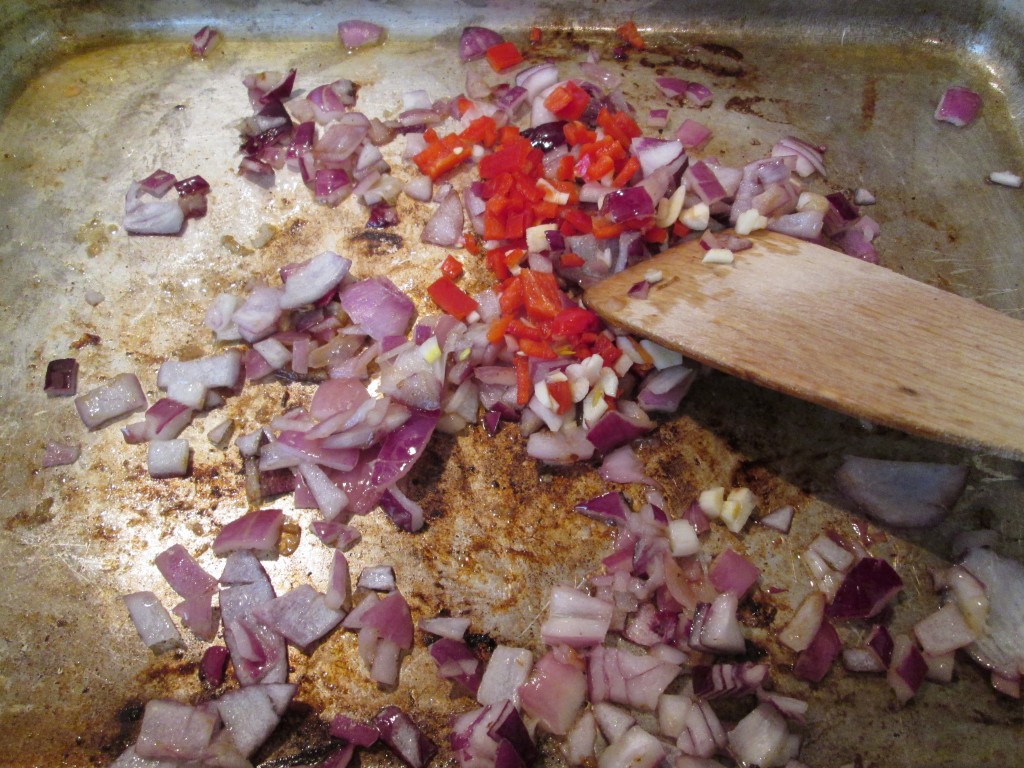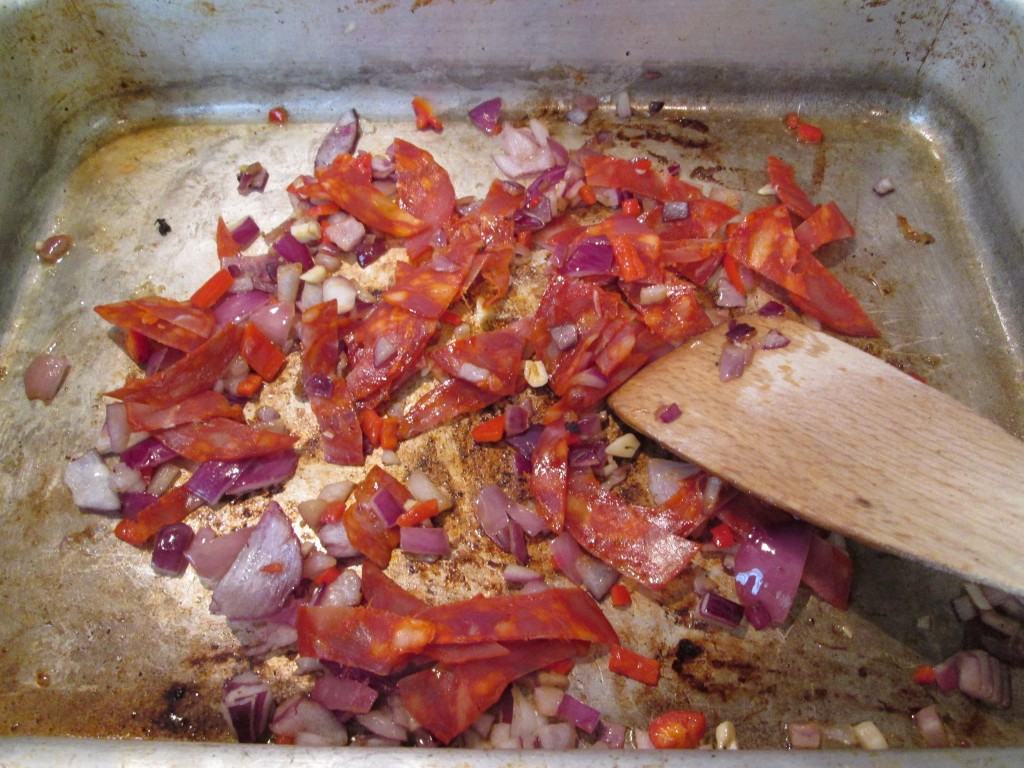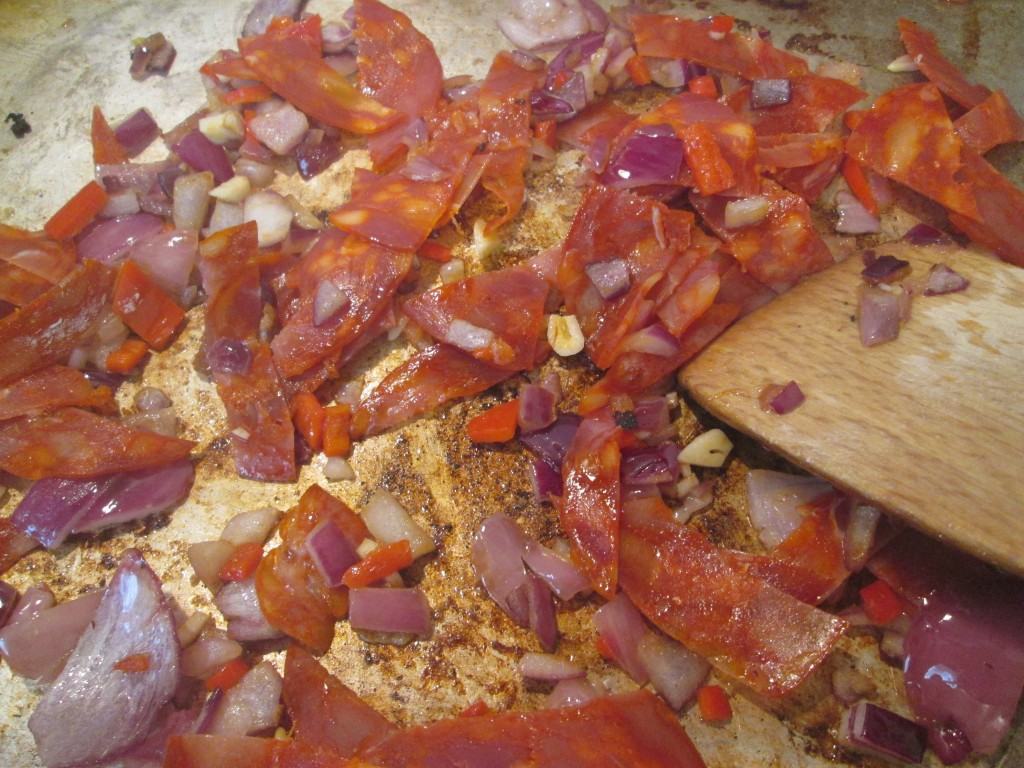 Add your rice, stir well, to ensure the grains are nicely coated and then add your stock and some salt and pepper. Bring the stock to simmering point then return your chicken and sausages to the pan. Arranging artistically in the rice and stock mixture. Or just slinging them in making sure the chicken is skin side up.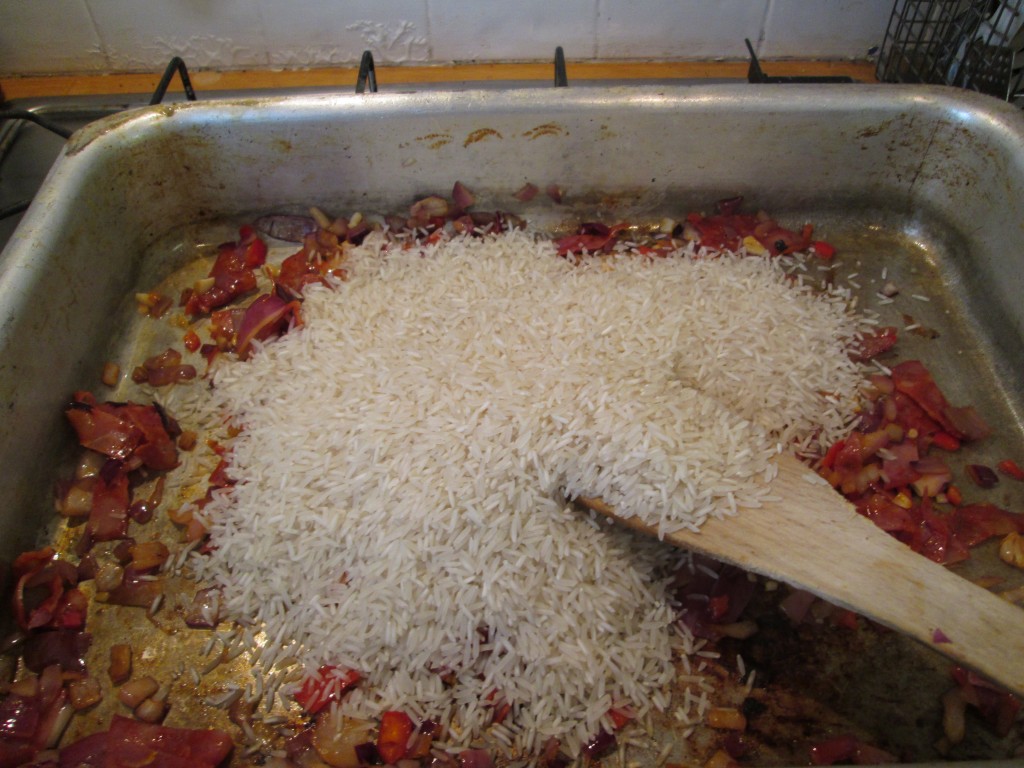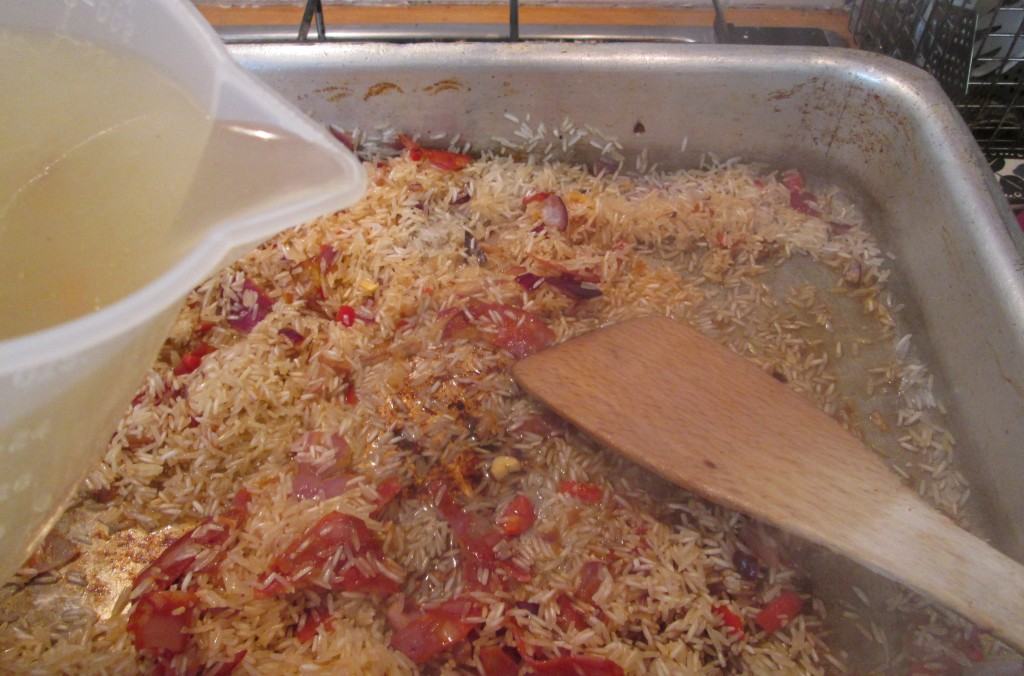 Cover your tin with foil and pop in the oven at 180 degrees for around 3o minutes. After this time, remove the foil and add a little extra stock if your dish is looking dry, then return to the oven, foil-less for a further 30-45 minutes, depending on how feisty your oven is.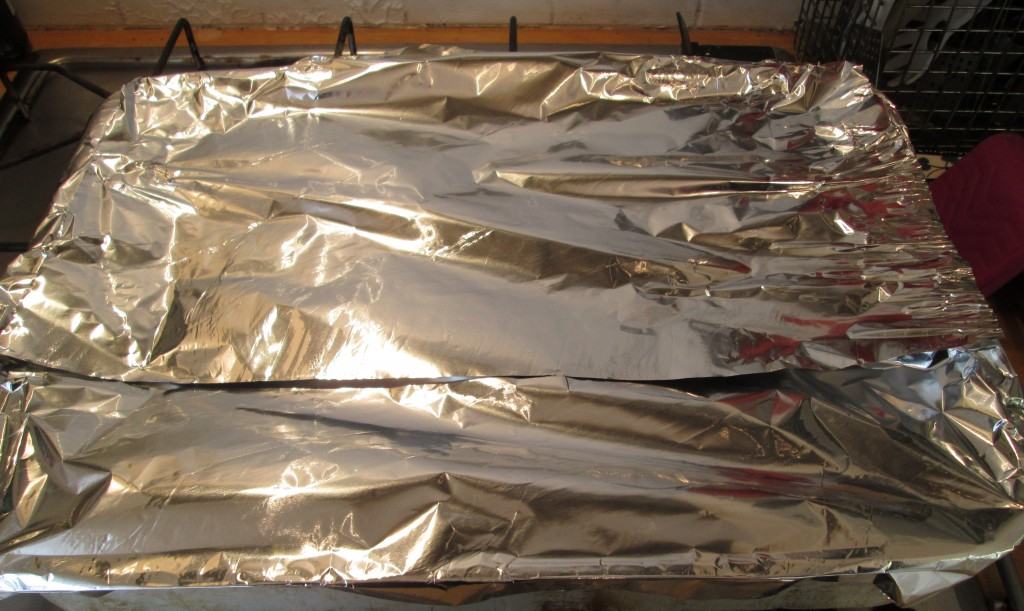 After this time your rice should be plump and have absorbed all the stock and the chicken and sausages will be golden and roasted. Garnish with chopped parsley if you are that way inclined and serve with a green vegetable of your choice.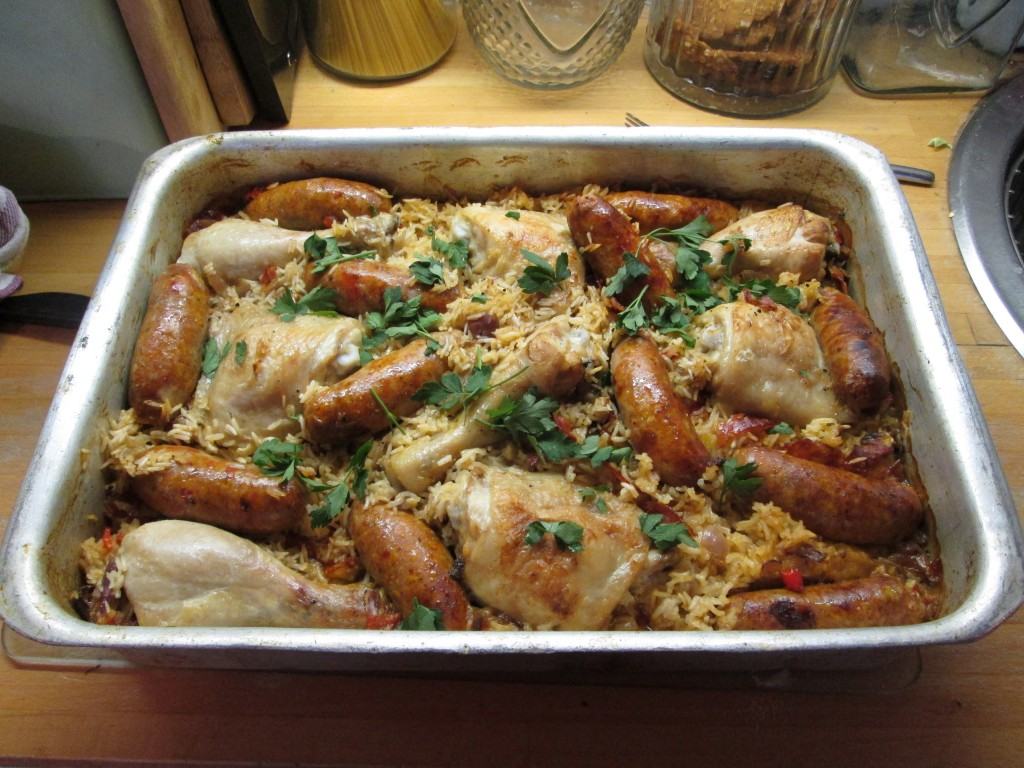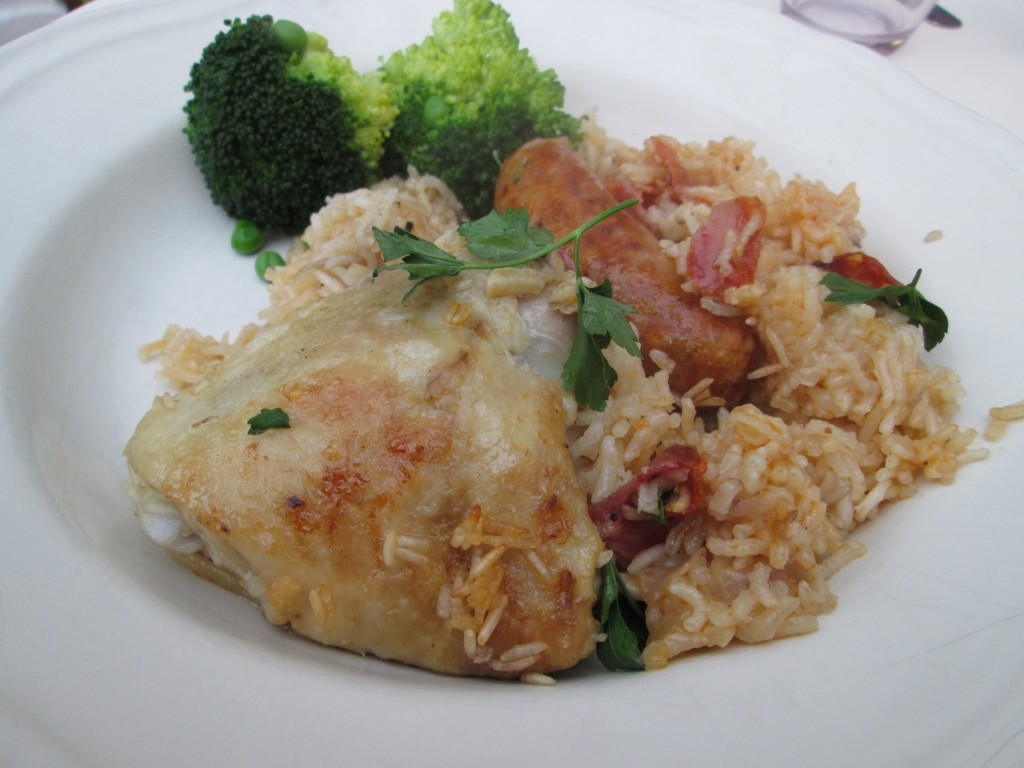 In rather typical style, I made this for just the four of us, however, this quantity would happily serve 6 or maybe even 8 people.
Lucy x
Chicken and Sausages with Chorizo
Pre heat oven to 180 degrees, serves 6-8 people
Olive oil
8 chicken pieces, preferably bone in such as thighs or drumsticks
12 sausages
200g chopped Chorizo (I had a packet of slices in the fridge which worked well)
1 red onion
2 cloves of garlic
1 small red chilli or half a big one – optional
400g basmati rice, normal white rice or brown would work here too
800-1000ml chicken stock (make from a cube or stock pot or concentrate)
Salt and pepper to season, parsley to garnish, green vegetable to serve
Heat your olive oil in a large roasting tin on the hob. Add the chicken pieces skin side down and brown for around 5 minutes, turn them over and repeat. Transfer these to a plate and then add the sausages to the pan to brown. Add these to the plate once lightly browned then add a further two tablespoons of oil to your tin. Add the onion, garlic, chorizo and chili, if using, and cook until softened and starting to brown.
Add the rice, coat with the onion mixture and pan juices then add the chicken stock, salt and pepper, and bring to a simmer. Arrange the chicken pieces and sausages back in the pan and then cover the tin with foil. Put in the oven for around 30 minutes. Remove foil after this time to see if the rice is absorbing the stock or if you need to add more if necessary, then return to the oven without the foil for a further 30-45 minutes. The dish is ready with the rice is cooked through and the chicken and sausages are golden brown.
Garnish with chopped parsley and serve with a vegetable of you choice.