Candy Floss Fizz Cocktail Recipe
This week's post in brought to you in conjunction with romance, nostalgia and my lovely friends at Aldi. What a wonderful combination to celebrate Tuesday's Valentine's Day. To be fair we don't really celebrate on the 14th, everyday is Valentine's in our house *ha bloody ha*. After 30 years I am lucky if Clyde ruffles my hair, let alone sweeps me off my feet. But if we did celebrate St Valentines Day and all it stands for, I would like our love to be toasted with a Candy Floss Fizz.
Those generous souls at Aldi sent me a wonderful care package last week containing, amongst other boozy delights, a bottle of their beyond delicious Prosecco Superiore. I wanted to utilise this romantic treat in a special way so found this pretty in pink Candy Floss Fizz cocktail on the Kitchy Kitchen website, with thanks to them. I thought is would be far too sweet, but two cocktails down I can happily confirm this is surprisingly tasty without any of the tooth-aching sweetness you would imagine from a candy floss based cocktail. This is certainly helped by the smooth but brilliantly tart nature of Aldi's Prosecco Superiore which gave the drinks a definite sophistication.
This Friday is the perfect time to celebrate all things pink and schmaltzy. Even if romance isn't your thing or you are a little too far down the road for red roses and candle light, this Candy Floss Fizz is just the ticket to either toast the love of your life, or to elegantly drown your sorrows.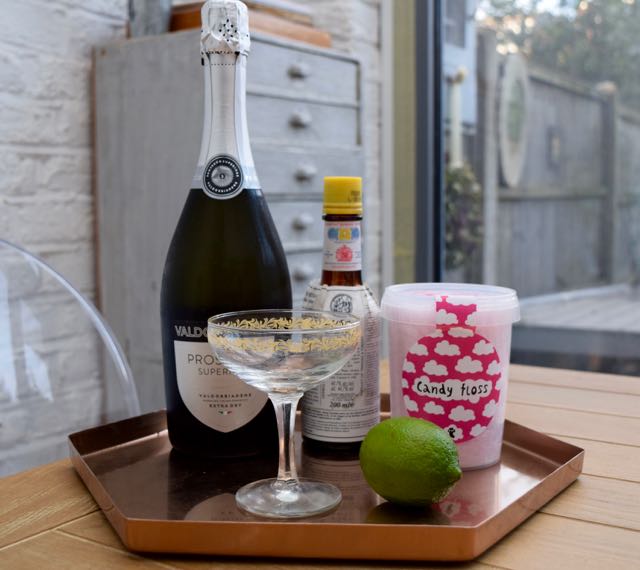 What a brilliant line up for this week's Friday Cocktail.  I was super chuffed to find my childhood favourite candy floss as I feared it would be slightly more elusive. I sought this out in Tiger, what a brilliant shop for all things you didn't know you needed.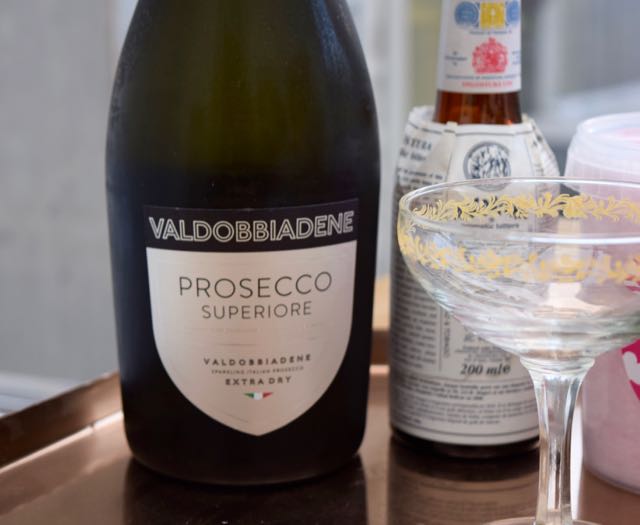 And there's the Aldi Prosecco, one of the most crisp and delicious I have tasted in a while, and I have tasted a few over the festive period, I can assure you.
This is a simple drink, regardless of it's slightly amusing, childish appearance. Take a champagne coupe glass and add your freshly squeezed lime or lemon juice.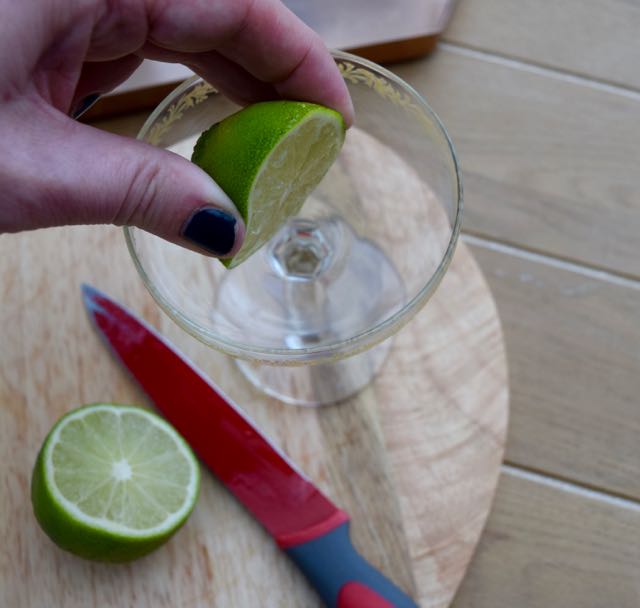 Then add a couple of drops of Angostura bitters for a wonderful kick.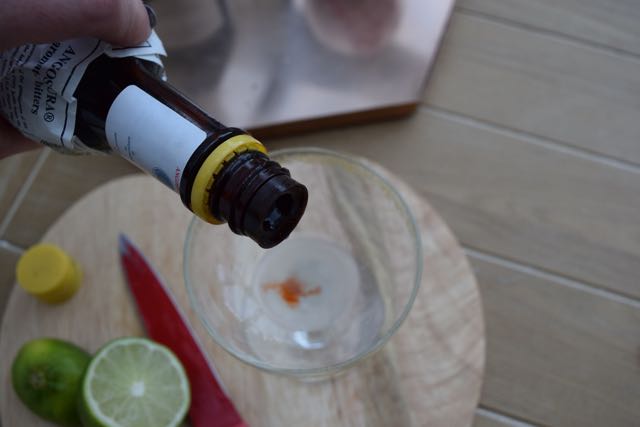 Now for the nostalgic and childlike candy floss. Fashion it into a big ball, trying if you can to make it into a shape which will rest on the sides of the glass. You don't want it to dissolve into the lime juice straight away.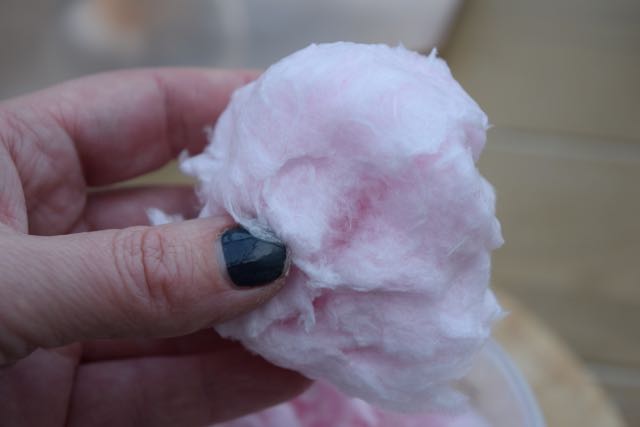 Once it's in the glass, moving quickly, open your bubbles. Pour the super chilled Prosecco Superiore onto the floss and revel in the fizzing and the resulting glass of pink joy.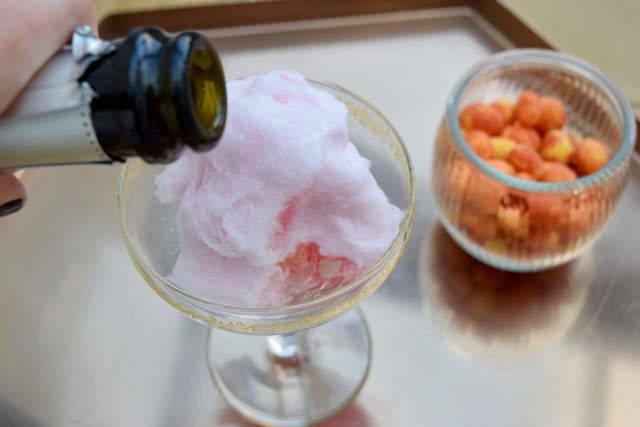 Give the beautiful pink cocktail a stir, surround with petals if you are feeling that way inclined. Enjoy every mouthful of this romantic, yet memory laden tipple.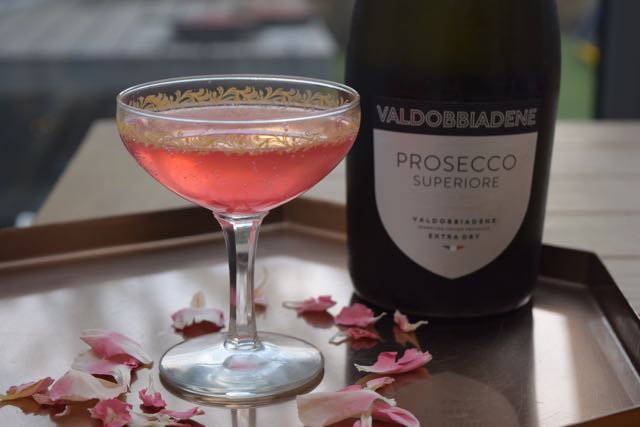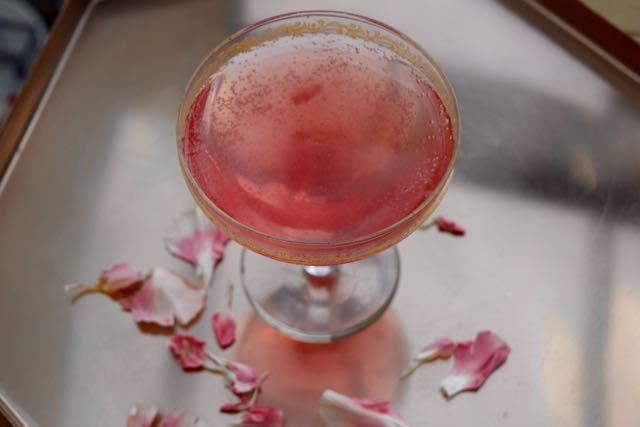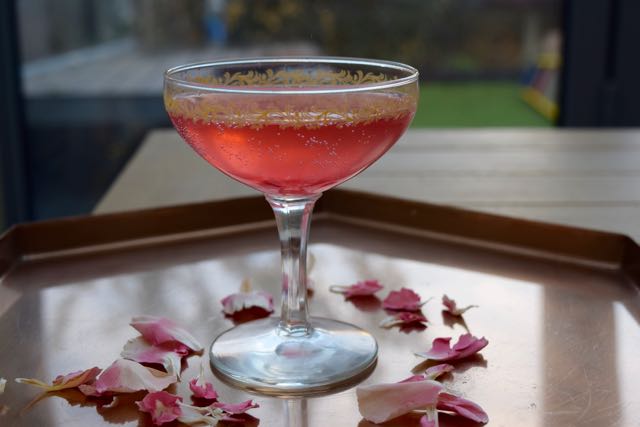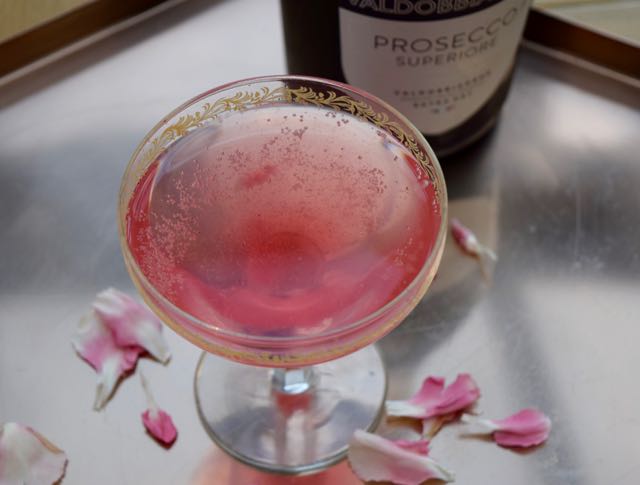 This Candy Floss Fizz is not just about the looks, although it is quite the super model of cocktails in my mind. With the addition of the high quality Prosecco this drink tastes amazing and Clyde and I romantically shared three of them whilst photographing this post. I have to say, the sacrifices I make to bring you wonderful cocktails each week are quite enormous.
Have a romantic, candy floss scented, pink hued Valentine's weekend.
Lots of love
Lucy x
Aldi kindly gave me their Prosecco Superiore, however, all opinions and ramblings are, as always, my own.
Candy Floss Fizz Cocktail Recipe
Makes 1
You will need a coupe glass
1 tablespoon fresh lime or lemon juice
2-3 drops Angostura Bitters
a handful of candy floss
Aldi Superiore Prosecco or Champagne to top up
Take a champagne coupe glass and squeeze in the lime juice. Shake in a couple of drops of bitters. Take a handful of candy floss and shape it into a ball, preferably so you can rest it in the glass without touching the lime juice because as soon as it touches liquid it disintegrate.
Carefully pour on your Prosecco or Champagne, taking care as the cocktail will fizz up. Stir then sip and love every mouthful. Surround with petals for added romance.