Caramel Apple Pie Recipe
Apple pie was always the domain of my paternal Grandmother, Vera. Most Sunday mornings when I was a child, she would set to, cooking the apples and rolling out the pastry. It was definitely her signature bake. So I have never really attempted to rival the memories of Vera's apple pie by making my own. Until now. I discovered this most tempting of recipes, the Caramel Apple Pie from Sally's Baking Addiction and what perfect timing for those lovely people celebrating Thanksgiving today.
The pastry used for this recipe is perfect. Soft and short, but not too crumbly, making it simple to roll out. The apples are tart and sweet and spiced with a hint of cinnamon, cloves and nutmeg. Add half a jar of caramel sauce into the mix for good measure, and your apple pie is complete. I had a rather fancy jar of salted caramel sauce my mother had bought me back from France, but just use any caramel you can get your hands on. The Carnation one I use for my Salted Caramel Brownies, would be fab here.
The only drama involved is peeling six apples which I found rather tedious, and will certainly enlist another set of hands for next time.  So let's all give thanks for this delicious pie recipe, and any other dessert based items you feel thankful for.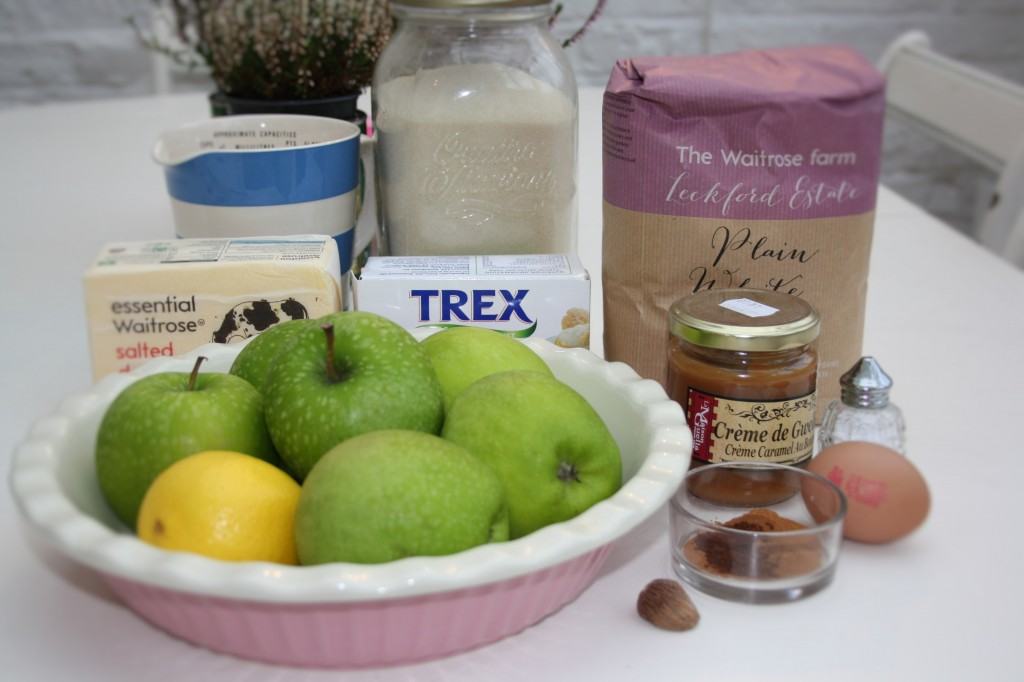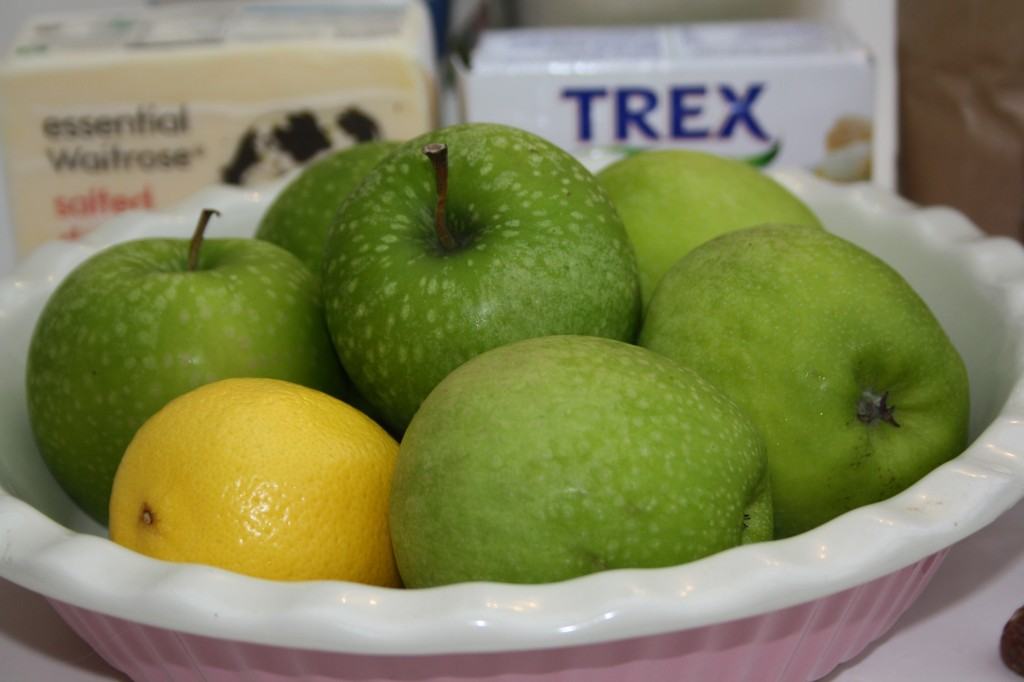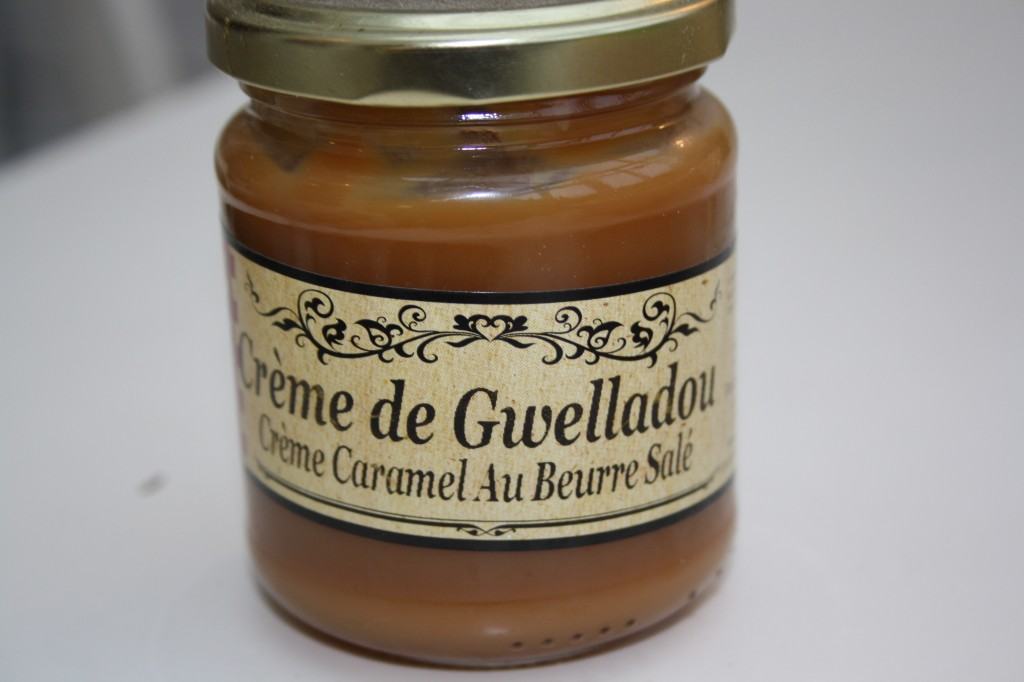 Look at those shiny Granny Smiths, such a vibrant green and so tart. Nothing else in the recipe to cause alarm, and there's that rather posh looking jar of salted caramel sauce.
Start by making the pastry. I made mine in the Magimix but this can be made just as well by hand, the old fashioned way. Take the flour and salt and add the Trex and butter. I followed the original recipe with it's use of vegetable fat and butter, and I would really recommend it for super flakiness, but if you only have butter, do just use that. Pulse the fats into the flour and salt, or rub in by hand, until the mixture resembles breadcrumbs.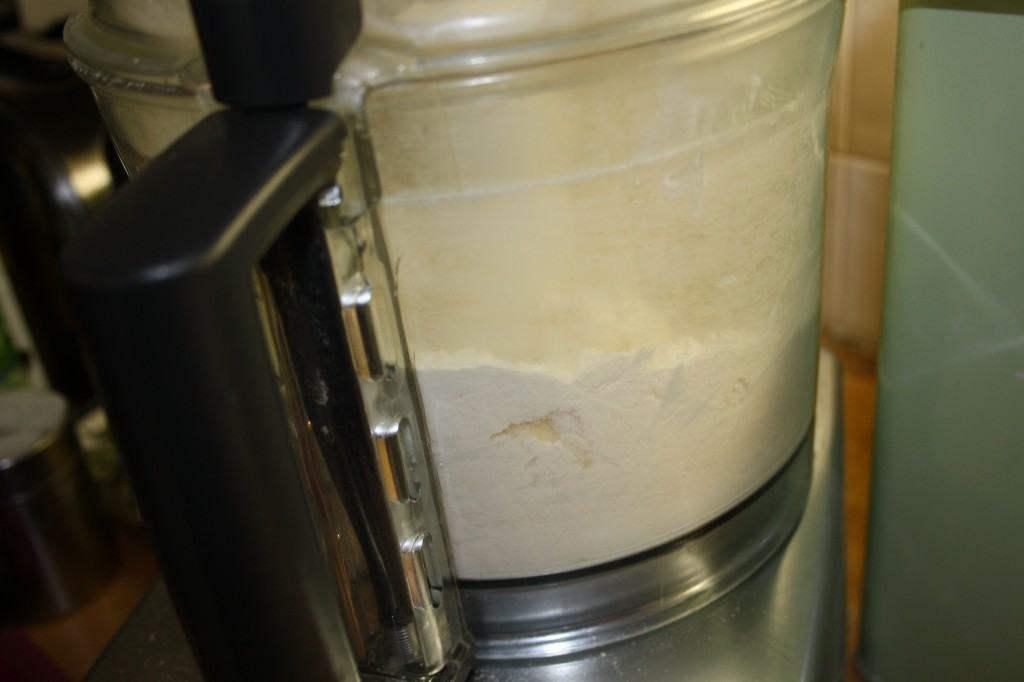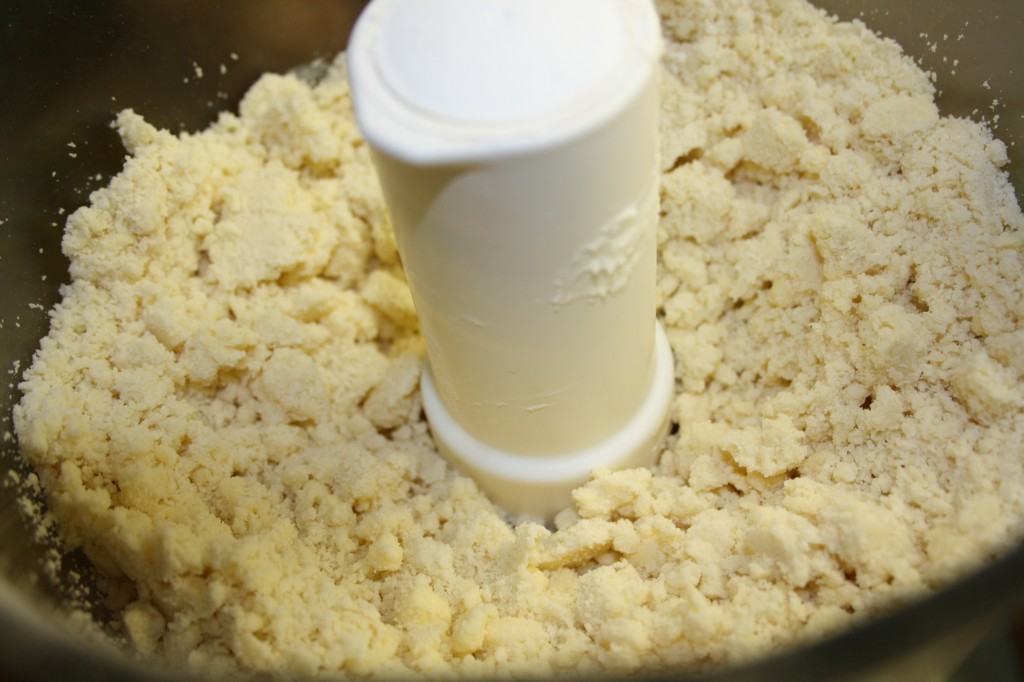 Add the cold water until a soft but not sticky ball is formed. Start with a small amount of liquid and add more if necessary, as you don't want the pastry to be wet.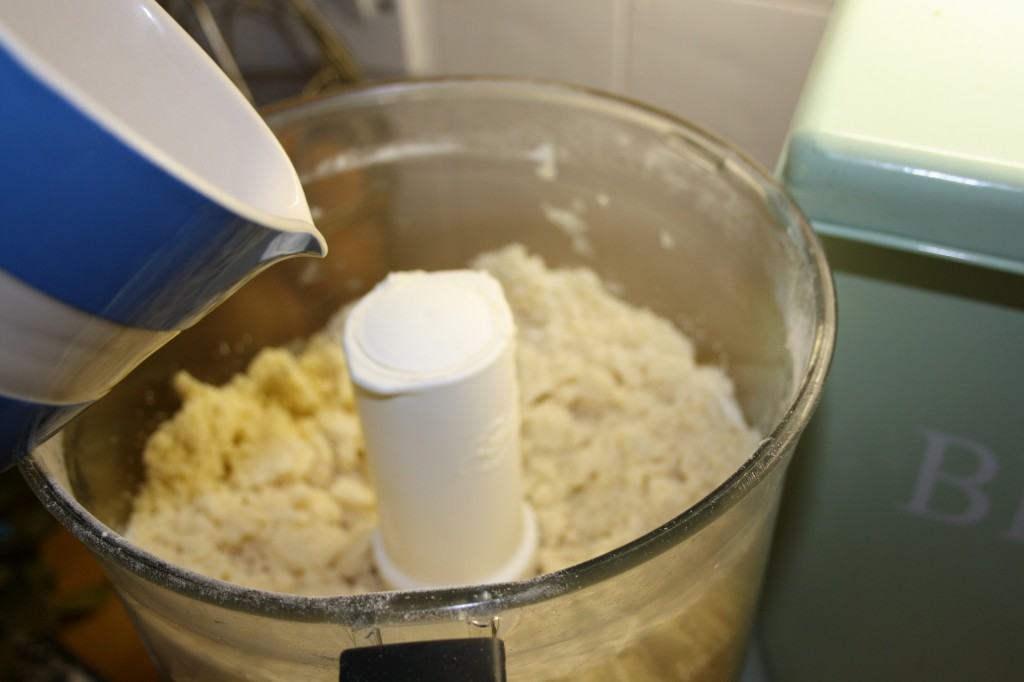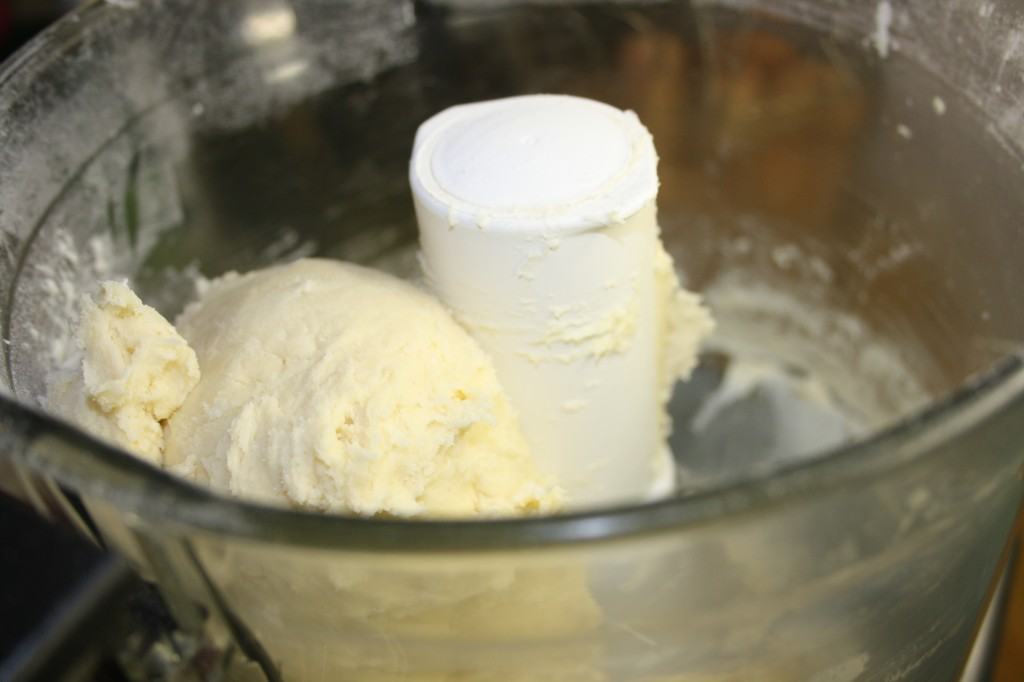 Turn the pastry out onto the work surface and bring it together into a soft ball. Cut that ball into two pieces, wrap in cling film and put in the fridge for an hour to rest. I was, as usual, pushed for time, so I put it in the freezer for 20 minutes or so whilst I was peeling the apples.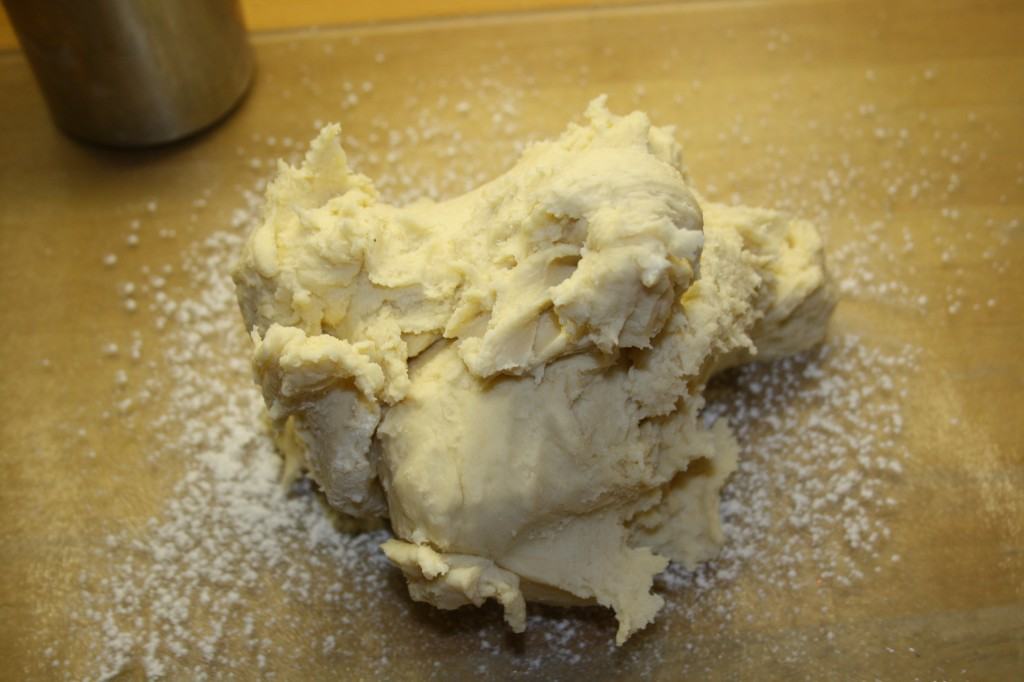 Zest the lemon and squeeze the juice into a large bowl. Peel and core the apples and slice into even-ish sized pieces and make sure all the slices are coated in the lemon juice.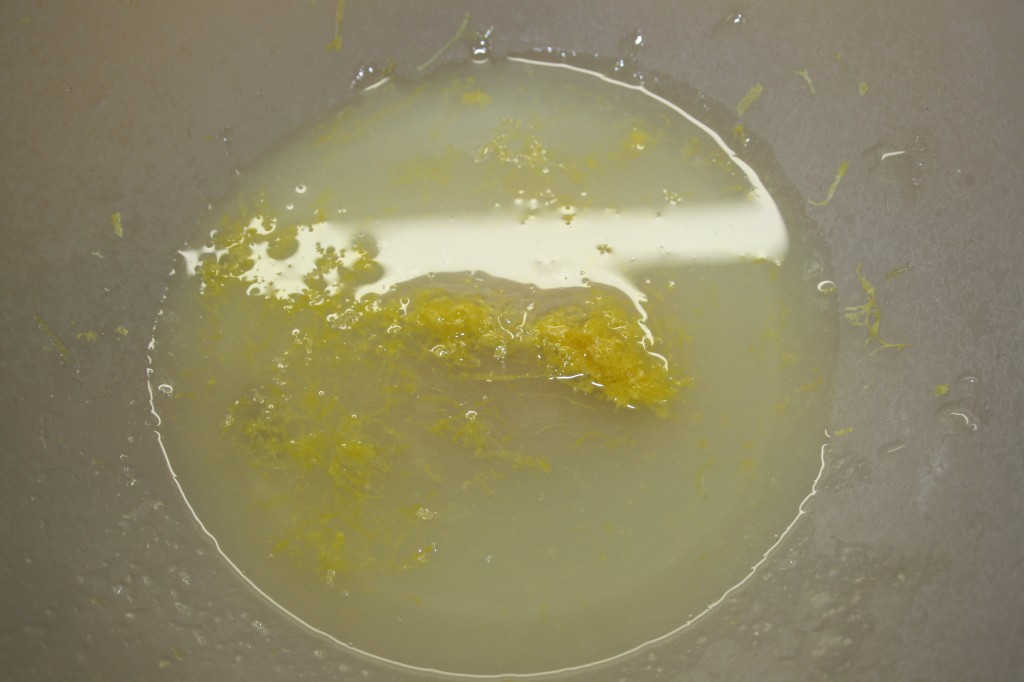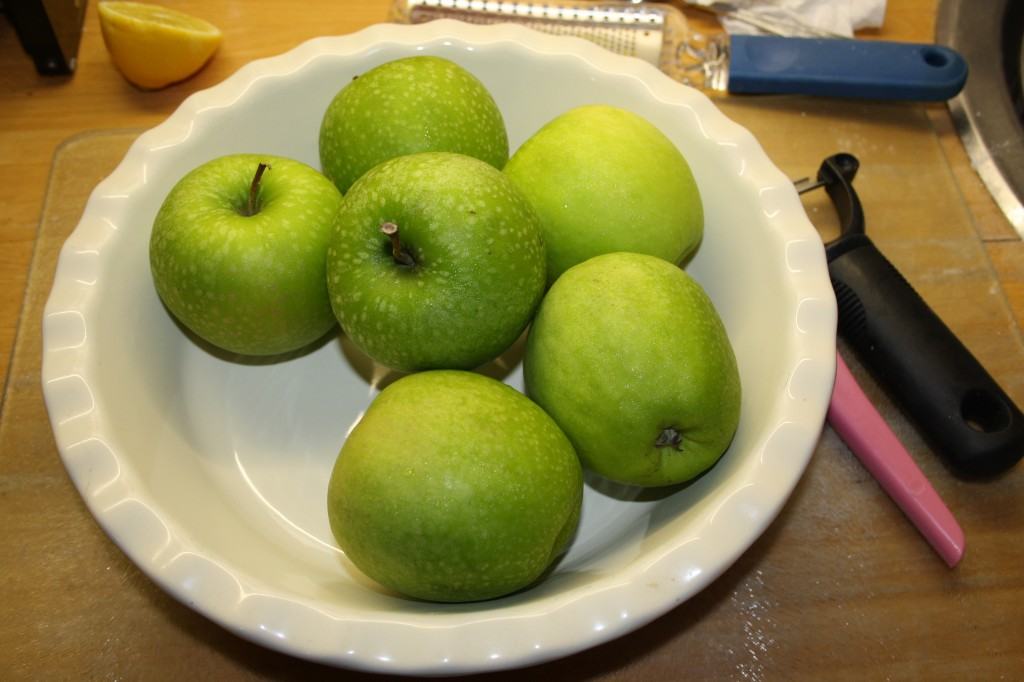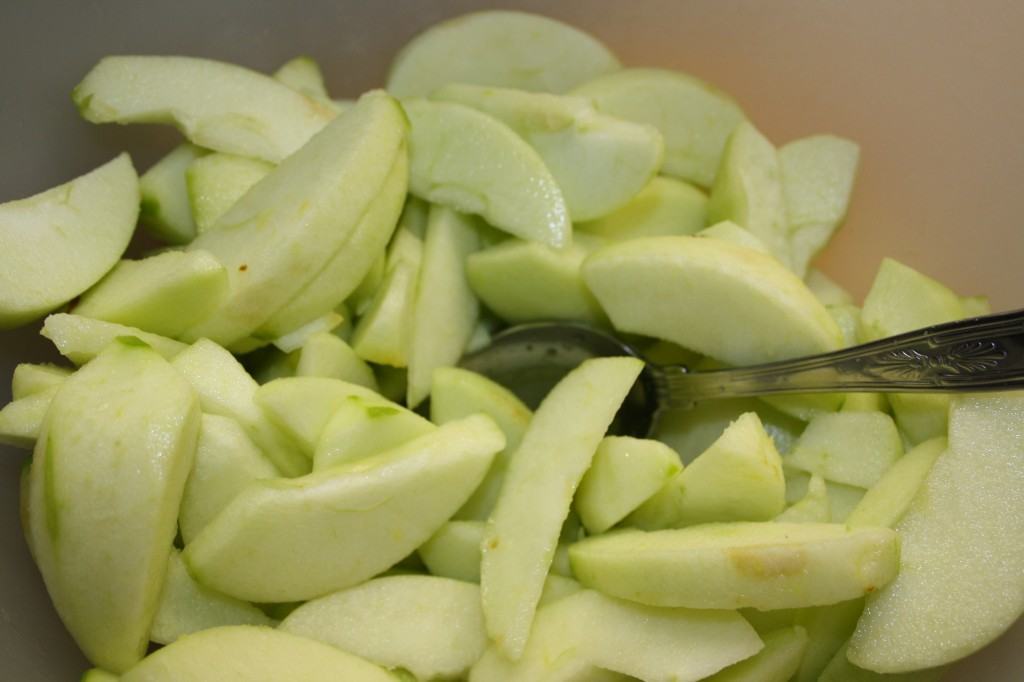 Measure out the flour, sugar and add the wonderful seasonal spices, give them a stir, then pour them into the apple slices.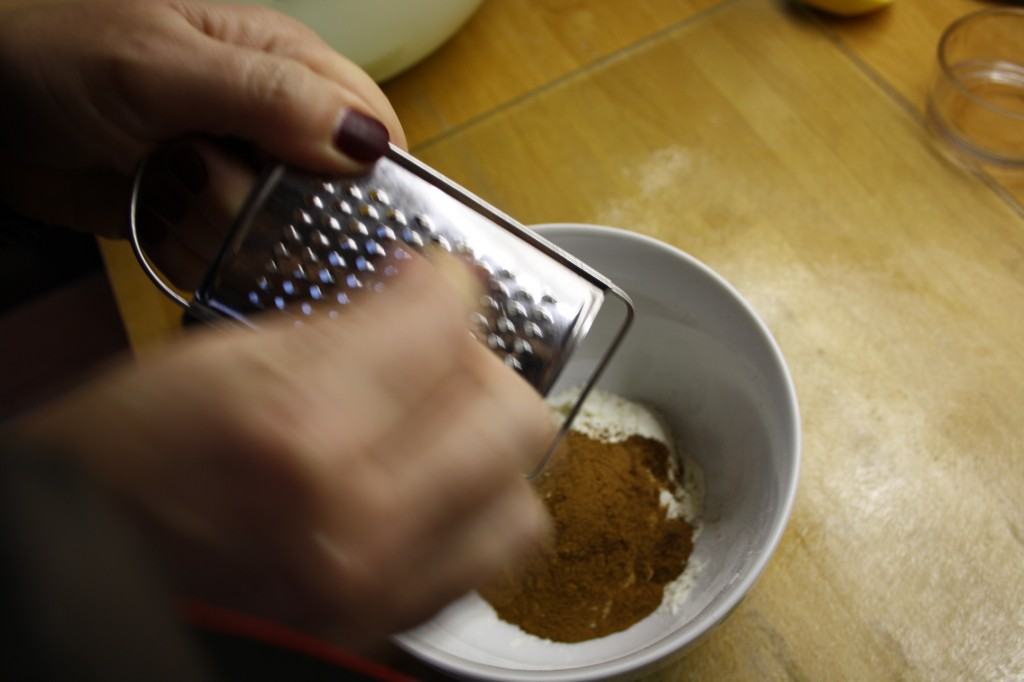 Better nail polish this week, probably took more than 2 minutes to put it on for a change.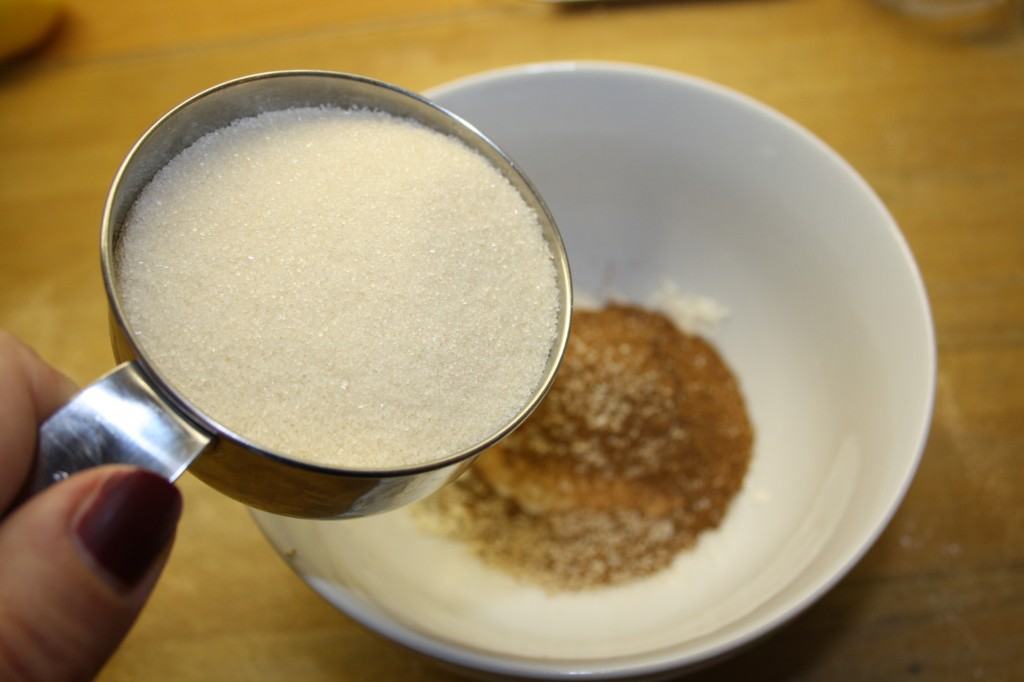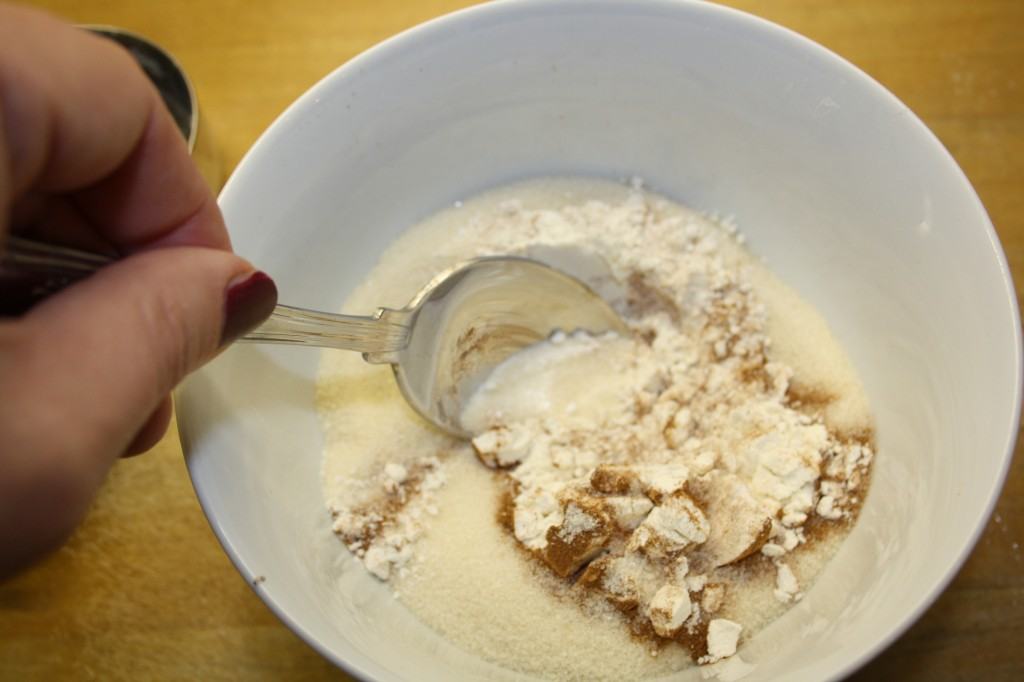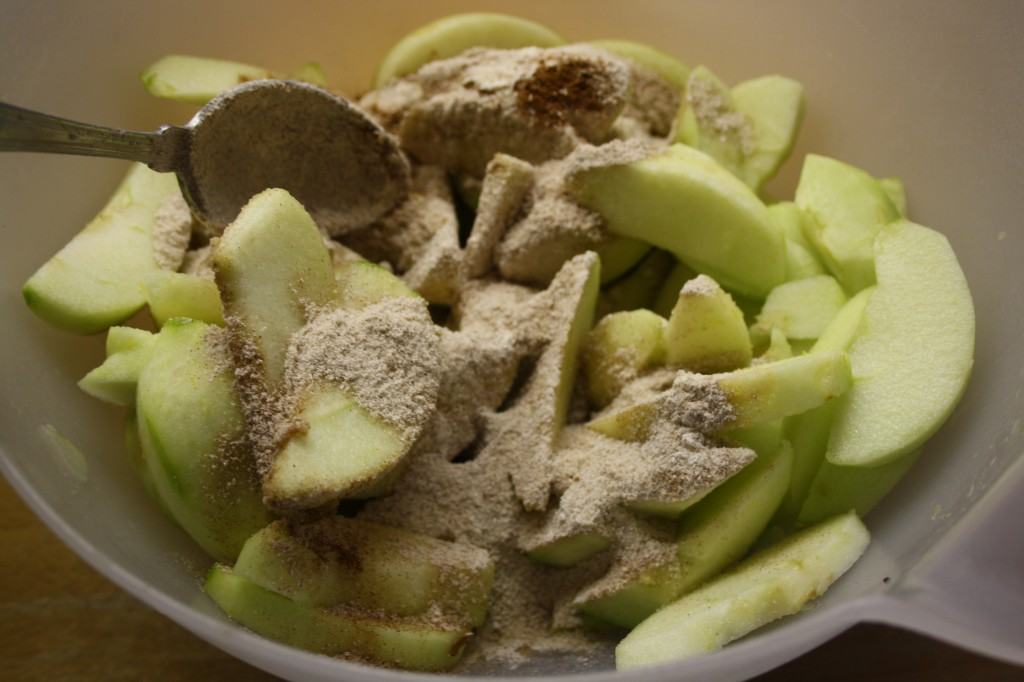 Butter your pie dish and take the pastry out of the fridge or freezer and roll out to a circle slightly bigger than the dish. Roll it back onto the rolling pin and lay it over the pie dish, pressing the soft pastry into the corners.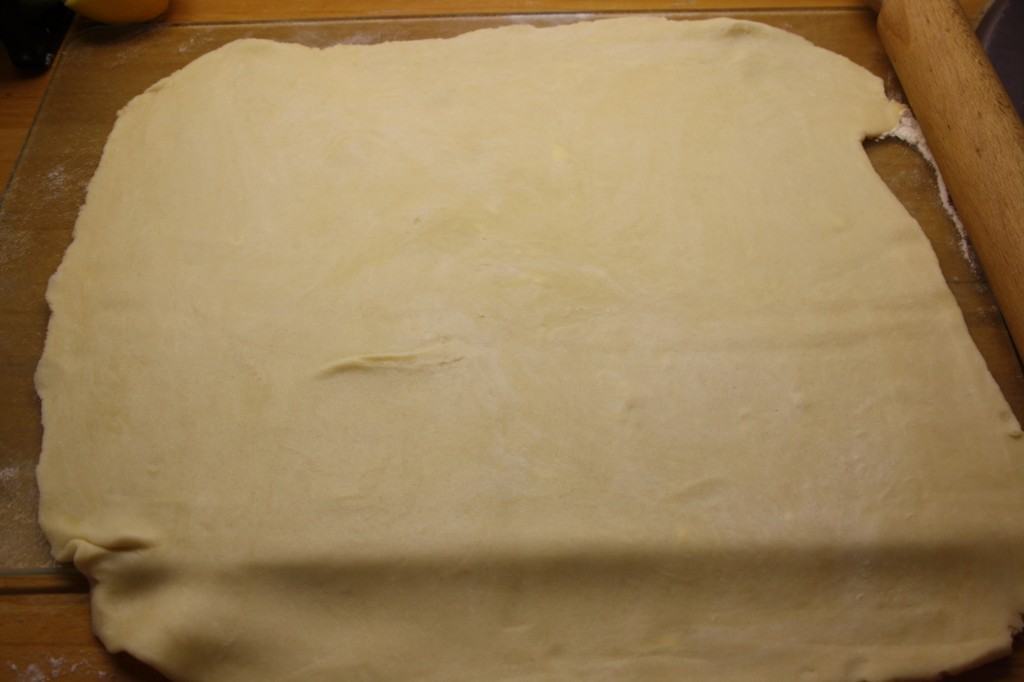 I know, it's not really a circle, is it?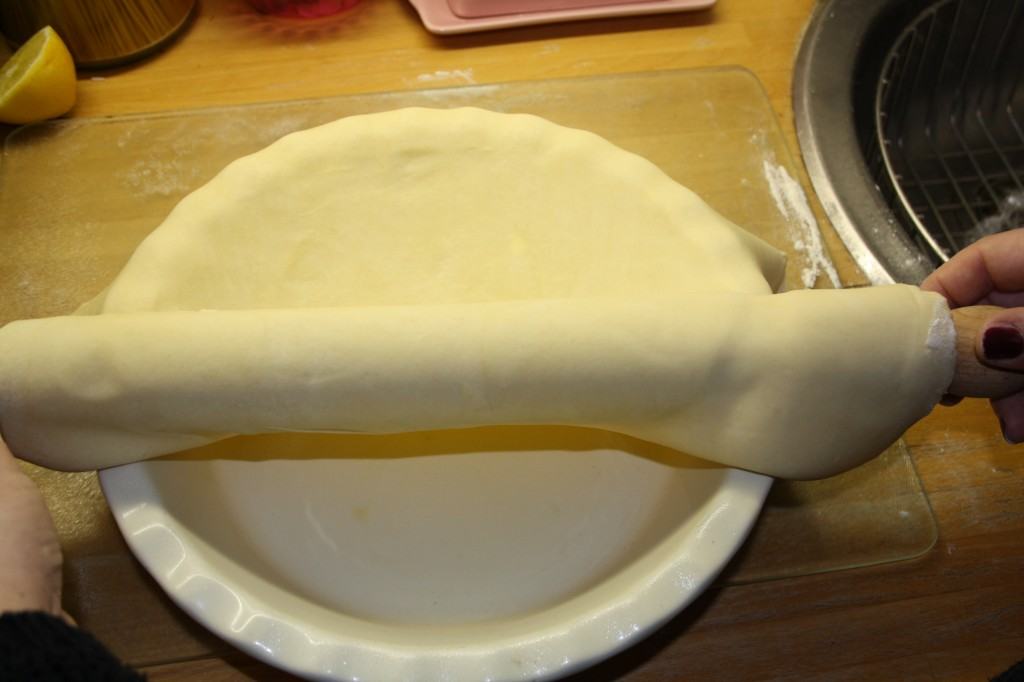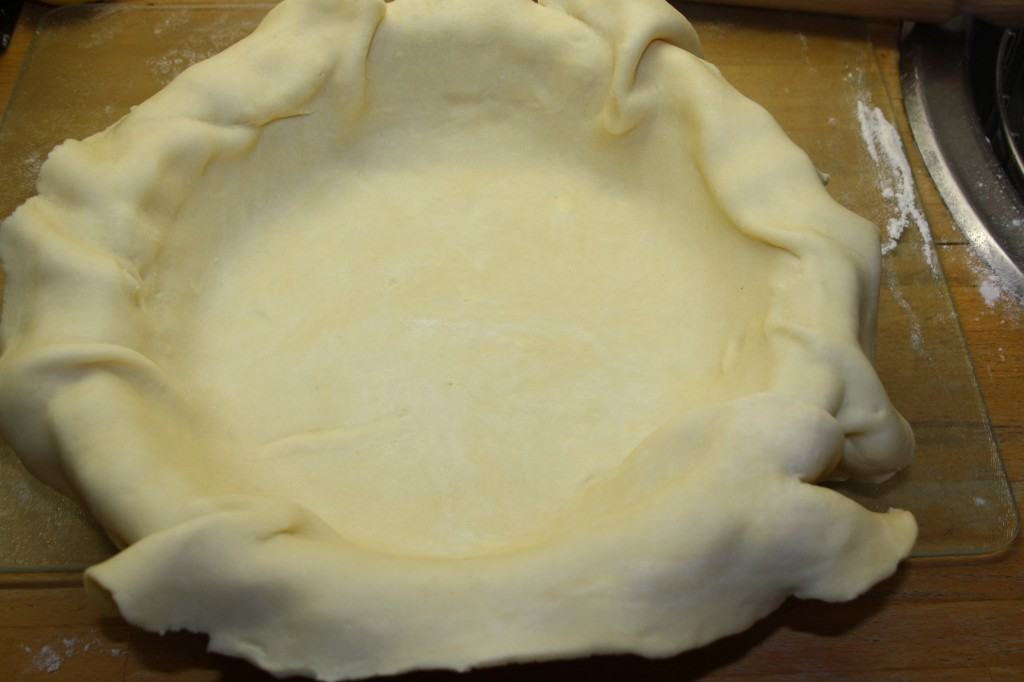 Trim the edges with a small knife leaving a nice tidy-ish lined pie dish.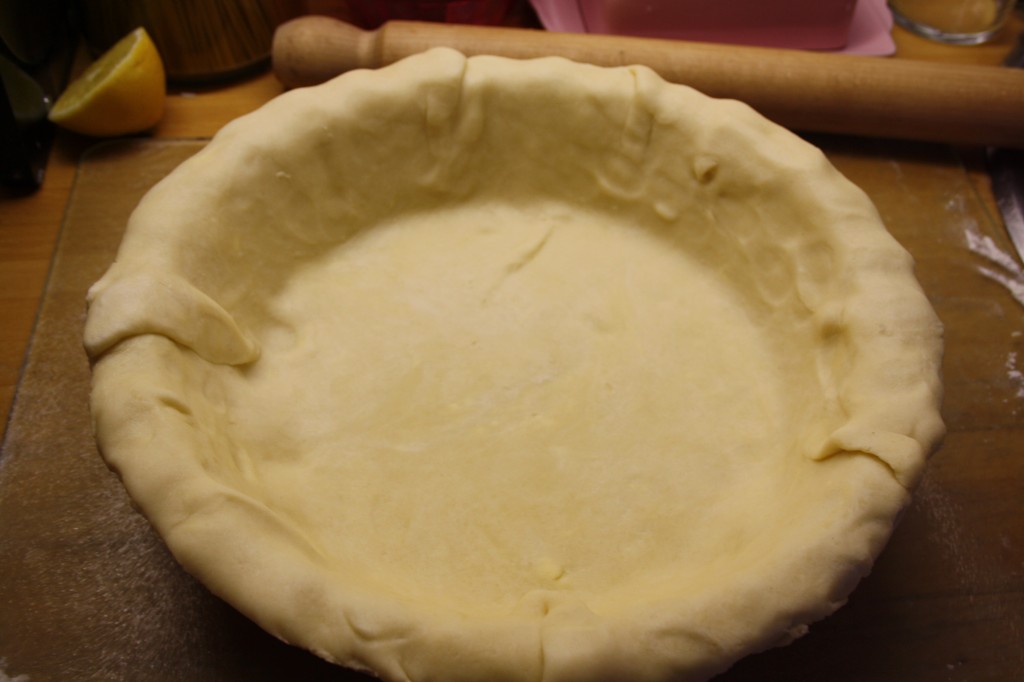 Pour the apples into the pastry covered dish and spread into an even layer. Take the wonderful caramel sauce and spoon or drizzle, consistency dependent, over the apples.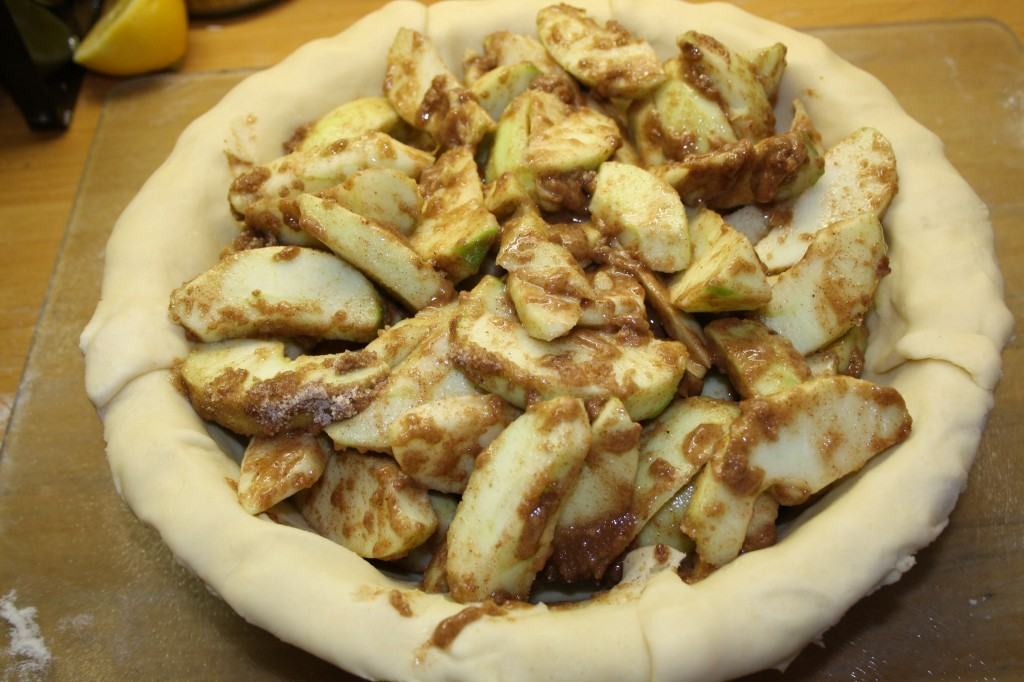 Look at that caramel sauce, so sweet and it perfectly compliments the apples and pie spices.
Roll the second piece of pastry out. And here you have further choices. You could either cut the pastry into another big circle and top the pie with crimped edges in the standard style. Or I attempted to add an American theme but adding pastry stars to the top of the pie. It was super simple and probably easier than the usual style. But do go off piste here and choose your own variety of pie topping.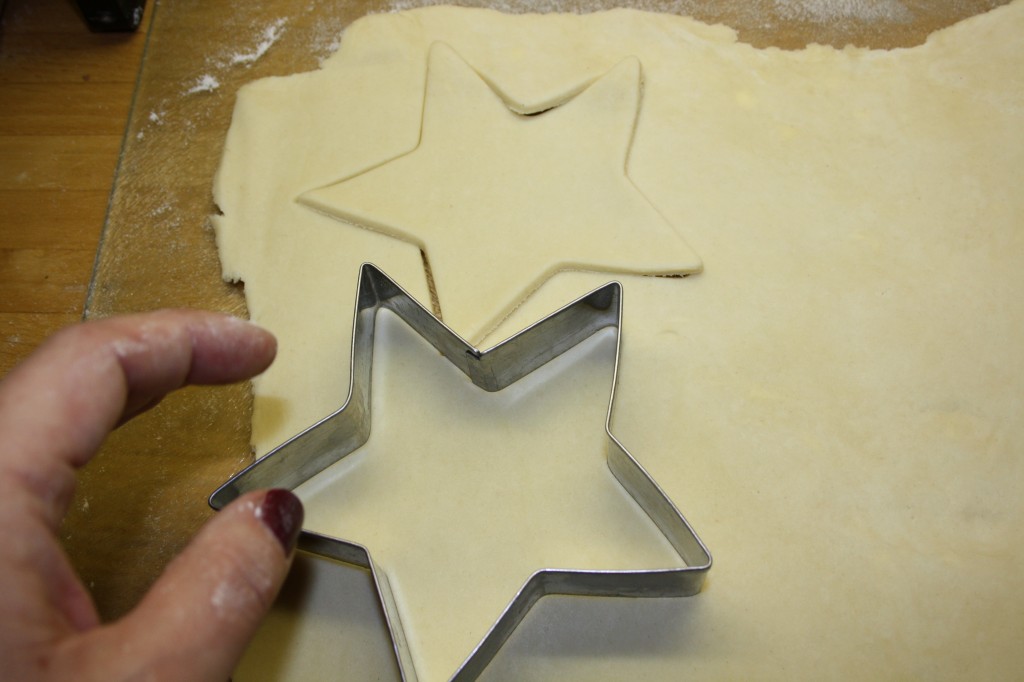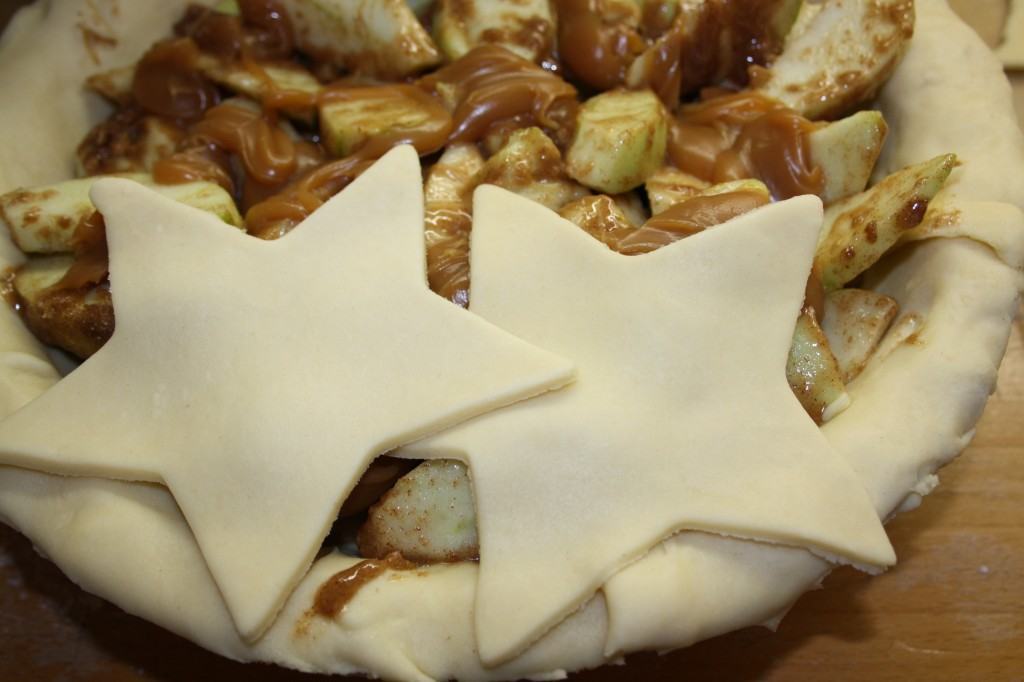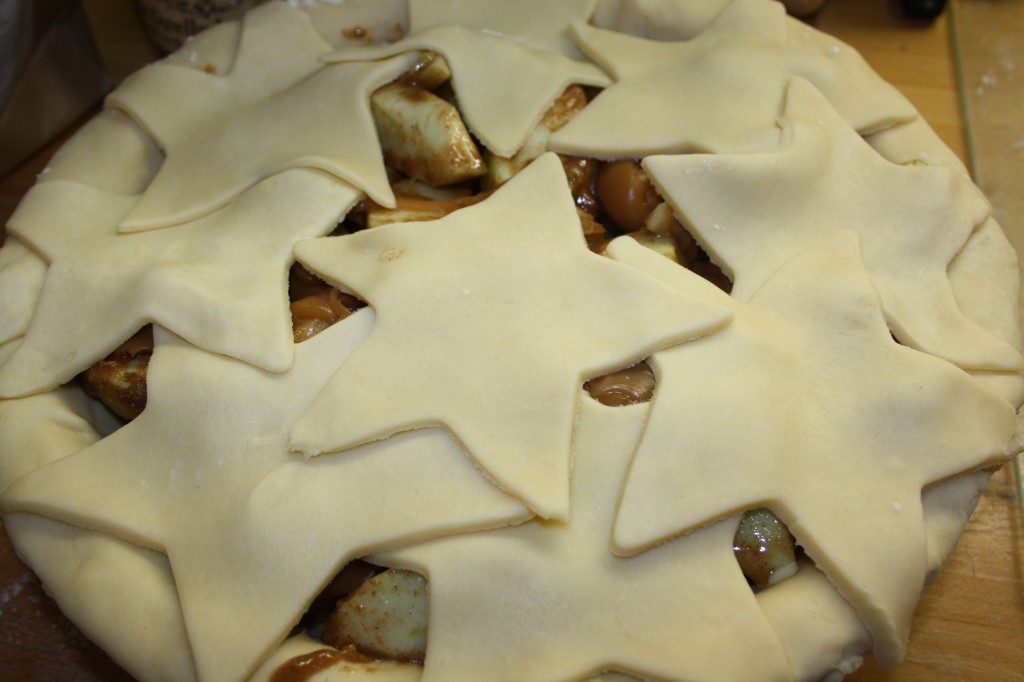 Brush your handiwork with a beaten egg and sprinkle with granulated sugar for additional sweet crustiness.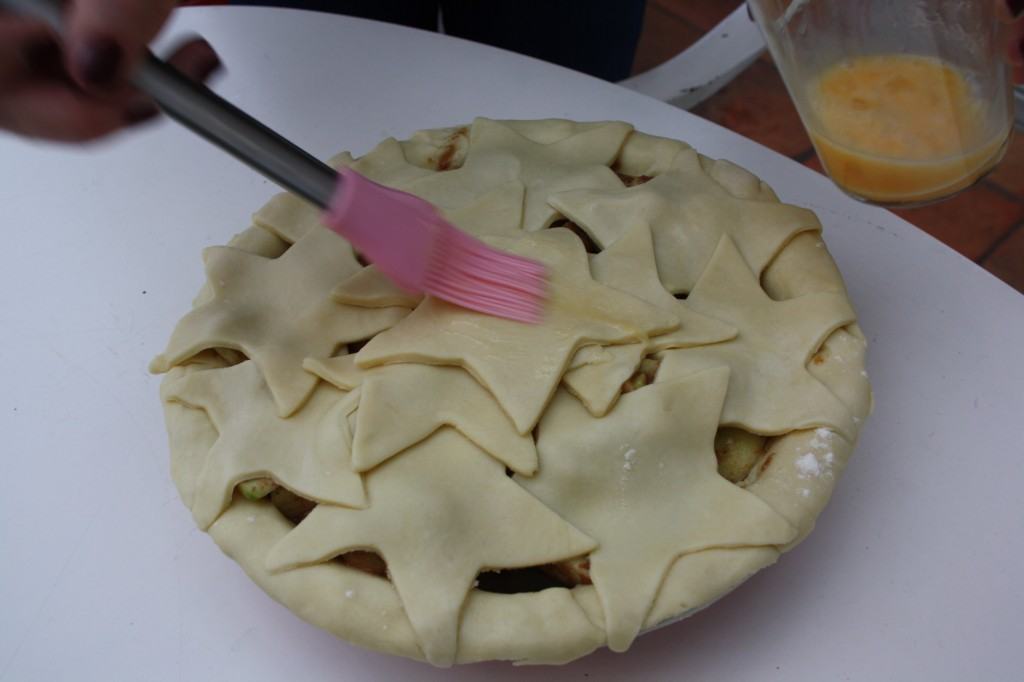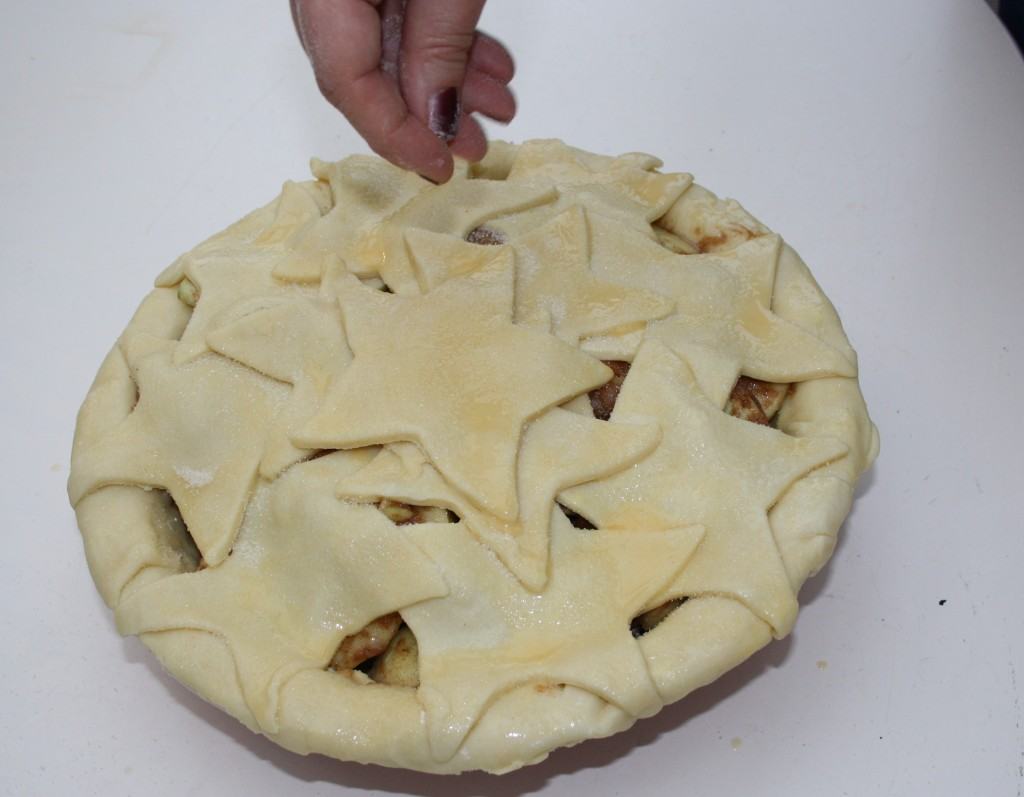 Put it onto a baking sheet and place in the oven for the first 20 minutes at 180 degrees. After that time's up, turn the oven down to 160 degrees for a further 30 minutes. My pie was getting quite brown after those 30 minutes, so I covered it in foil for the last 2o minutes. Testing my maths here – that's 1 hour and 10 minutes in total for my pie.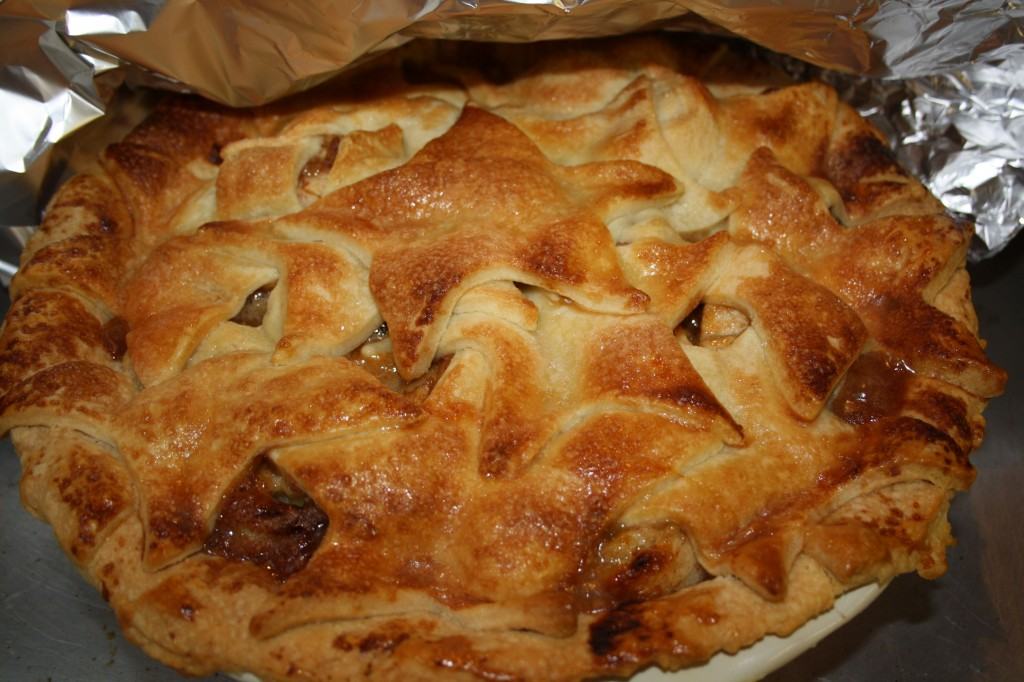 And there it is. Magnificent, quite the show stopper, I think. Leave this trophy pie to cool until just warm, then serve with extra caramel and double cream. A slimming recipe this is not.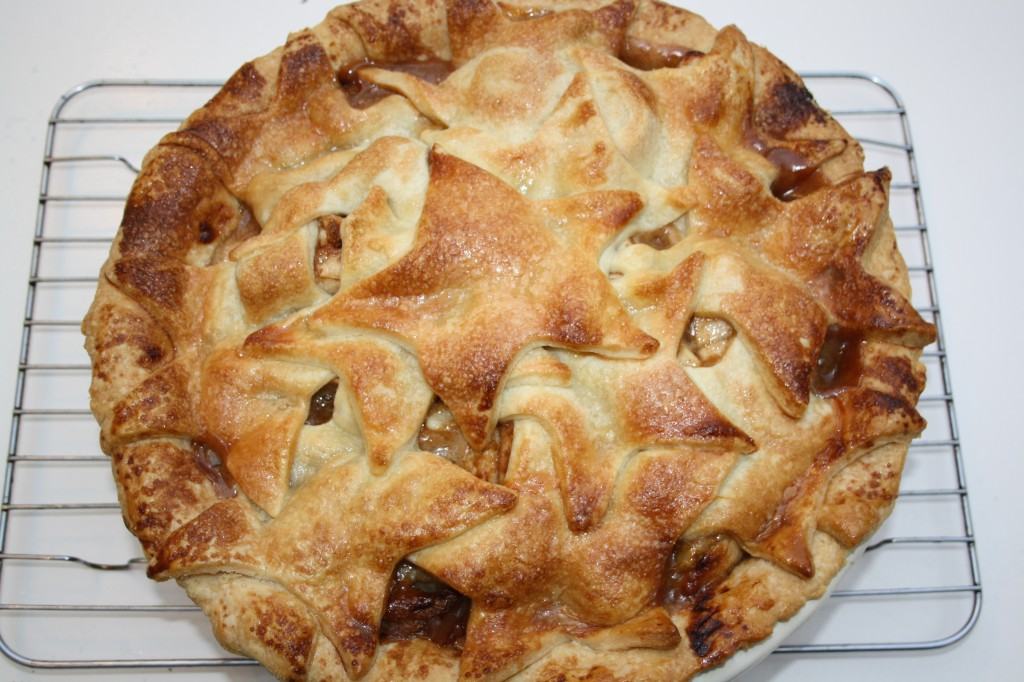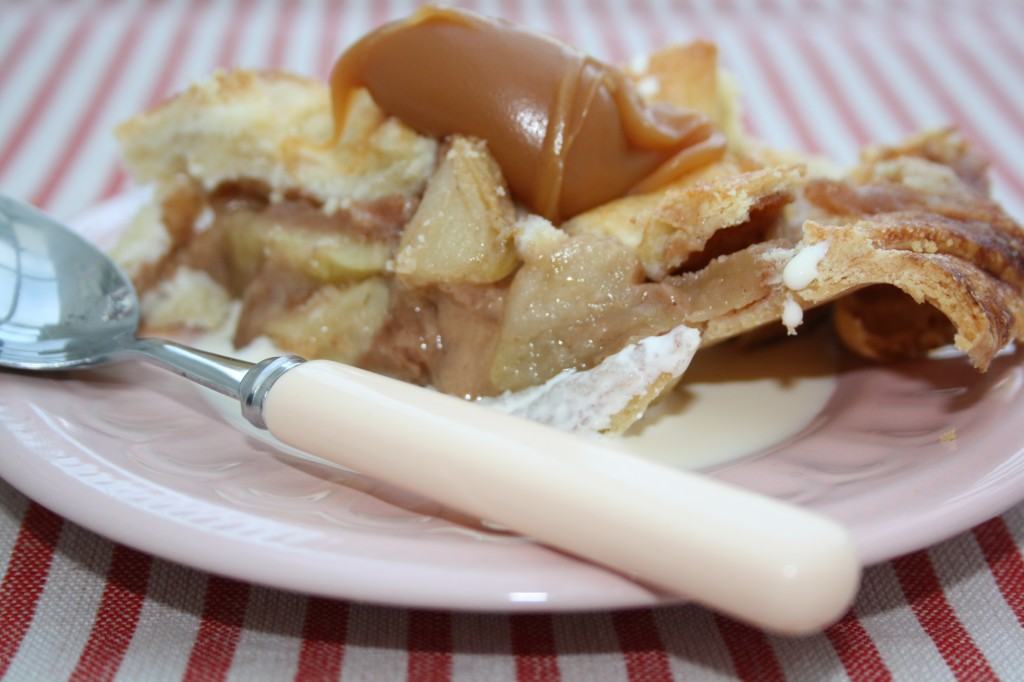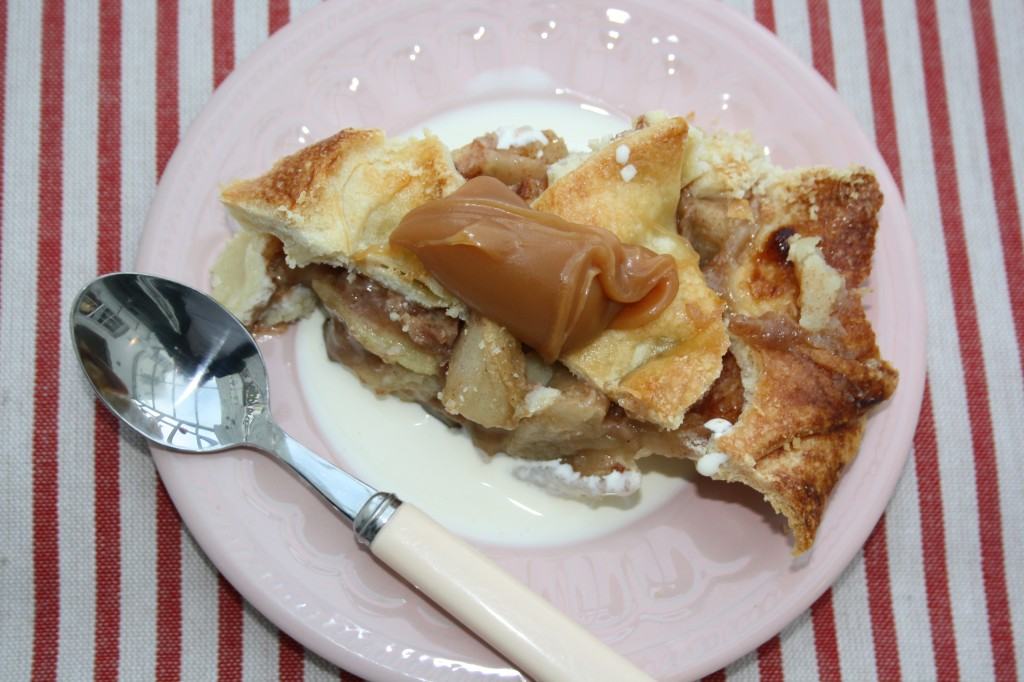 On another note, if this isn't devoured in one sitting, the pie gets more delicious over the next couple of days.
This apple and caramel offering is something to be thankful for and even though its an oldie, it is certainly a goodie with the new fangled addition of caramel. So, Happy Thanksgiving or in the UK, Happy 27 November.
Lucy x
Caramel Apple Pie Recipe
Serves 8 to 10 (appetite dependent)
You will need an 8-9 inch pie dish, buttered

Pastry
350g plain flour
1 teaspoon salt
90g cold butter, cut into small pieces
150g chilled vegetable fat, such a Cookeen or Trex, cut into small pieces
100ml to 150ml cold water
Filling
Zest and juice of a lemon
6 large apples, peeled, cored and sliced (ask someone else to do this for you where possible as it's tedious)
30g plain flour
1/4 teaspoon ground cloves
1/4 teaspoon grated nutmeg
1 teaspoon of cinnamon
100g caster sugar
A small jar or tin of caramel, you will need half the tin (around 150g to 200g) in the pie, any left can be served with the cream
A beaten egg to glaze the pie and sugar for sprinkling before you put in the oven
Double cream or custard and remaining caramel to serve 
Start with the pastry. Add the flour and salt to a bowl or your food processor. Drop in the cut up butter and vegetable fat and pulse or rub in until the mixture resembles breadcrumbs. Measure out the cold water and add only enough to mix the pastry into a soft ball. Turn out onto your floured work surface and shape into a ball, then cut this ball into two pieces and pop in the fridge for an hour or freezer for around 20 minutes or so to rest.
Zest and juice your lemon and add this to a large bowl. Peel, core and slice the apples and add them to the lemon, mixing well to coat all the pieces. In a small bowl combine the flour, spices and caster sugar, mix, then pour this onto the apples and give everything a mighty good stir. Again, ensure all the apple slices are coated in the spiced flour.
Take your pastry out of the fridge or freezer and roll out the first piece into a circle around 3 inches bigger than your dish. Roll the pastry back onto the rolling pin then unroll it over your dish, pressing it so it fits well into the corners. Pour your apples into the pastry case at this point and level them out. Take the second piece of pastry and roll this out, either into a round to top the pie in traditional style with crimped edges or cut out shapes (stars, leaves, etc) and use these to cover the apples.
Brush the top of the pie with egg then sprinkle with sugar. Bake for an initial 20 minutes at 180 degrees, then turn the oven down to 160 degrees and bake for a further 30 minutes. At this point, if the pie is getting too brown, cover the top in foil, then cook for a further 20 minutes.
Leave the pie to cool until just warm and serve with extra caramel, cream or custard.