Salted Nutella Krispie Squares Recipe
I am feeling slightly bereft as we speak. We are a man down at home as George has gone on a GCSE Drama trip to New York *lucky lucky boy* and Ben has just gone back to uni having popped home for the weekend to eat, drink and go out on the lash. So, it's just Clyde, Ted and I for the next couple of days and it feels strange. No Sunday night nagging to finish homework/bath/pack school bags/stop playing Fortnight, I could go on. It feels peaceful, but a little strange. Half term is usually a time for a houseful of people and an empty fridge; but not this week. Hooray for it being just me and a large slab of Salted Nutella Krispie Square.
While I have a bit of free time on my hands the last thing I want to be doing is forking up elaborate dishes. Clyde and I will happily eat cheese and biscuits when left to our own devices, but there's always time for something sweet. Which is where these genius 3 ingredient Salted Nutella Krispie Squares step up. When I tested this recipe *ate 75% of it all myself* I couldn't quite believe such a simple recipe could be so delicious. But let me reassure you, it is. This is simply a bloody great big dollop of Nutella mixed with rice cereal then pressed into a tin and sprinkled with sea salt flakes. This, in itself, doesn't scream amazing, but I can assure you, having sampled a good deal of this recipe, it bloody well is. The salt compliments the chocolate nuttiness and the cereal is crisp and crunchy. I am eternally grateful to the Food Fanatic for the heads up on this recipe even though my thighs won't be.
It's not fair the children get a week off school while you still have to go to work, so give yourself a week off from the kitchen. These Salted Nutella Squares take minutes to make and you can spend the rest of the day eating/sharing them. I would recommend more of the eating and less of the sharing.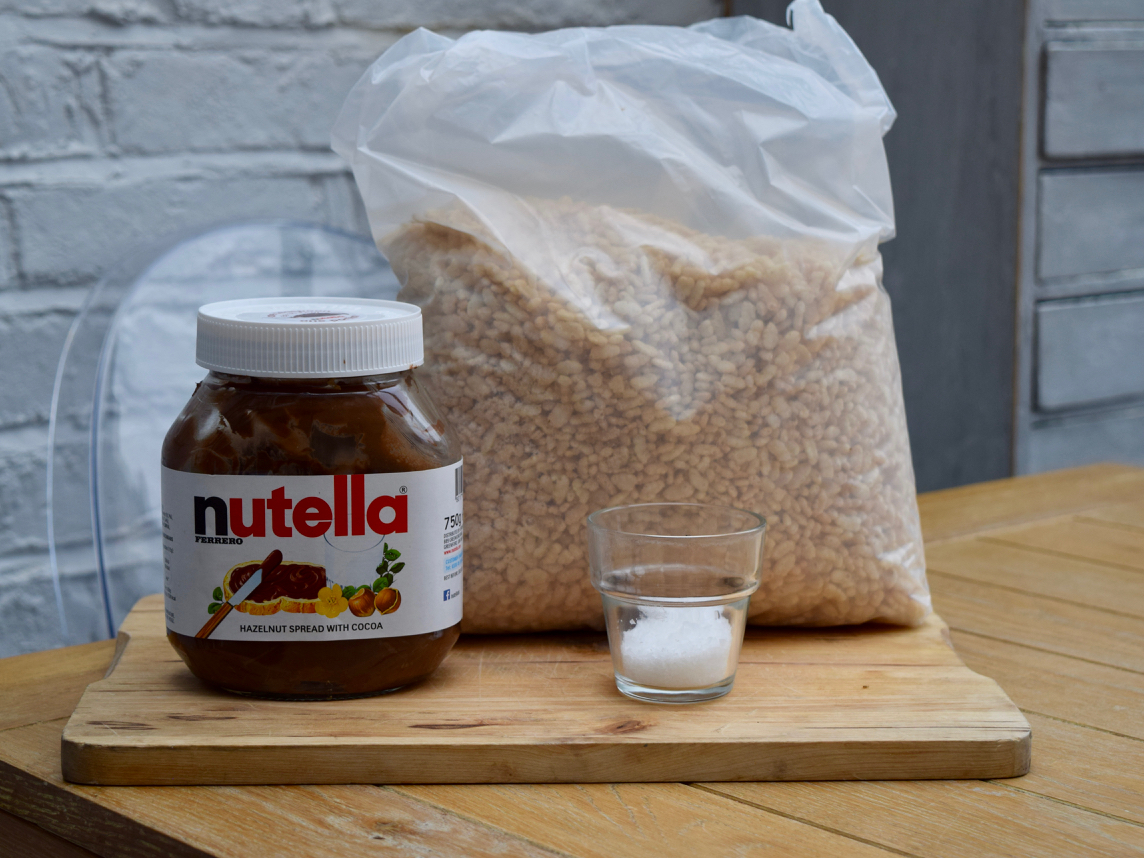 I really wasn't joking when I said this was just 3 ingredients, it doesn't get much simpler, or much more delicious than this. We hack through the Nutella in this house what with Nutella brownies and cheesecake being family favourites. It's not cheap, but it's better value when you buy it by the bucket load when you go to Costco.
This is really embarrassingly easy so I won't build my part up here. Take a large bowl and shovel in the generous dollop of the aforementioned Nutella.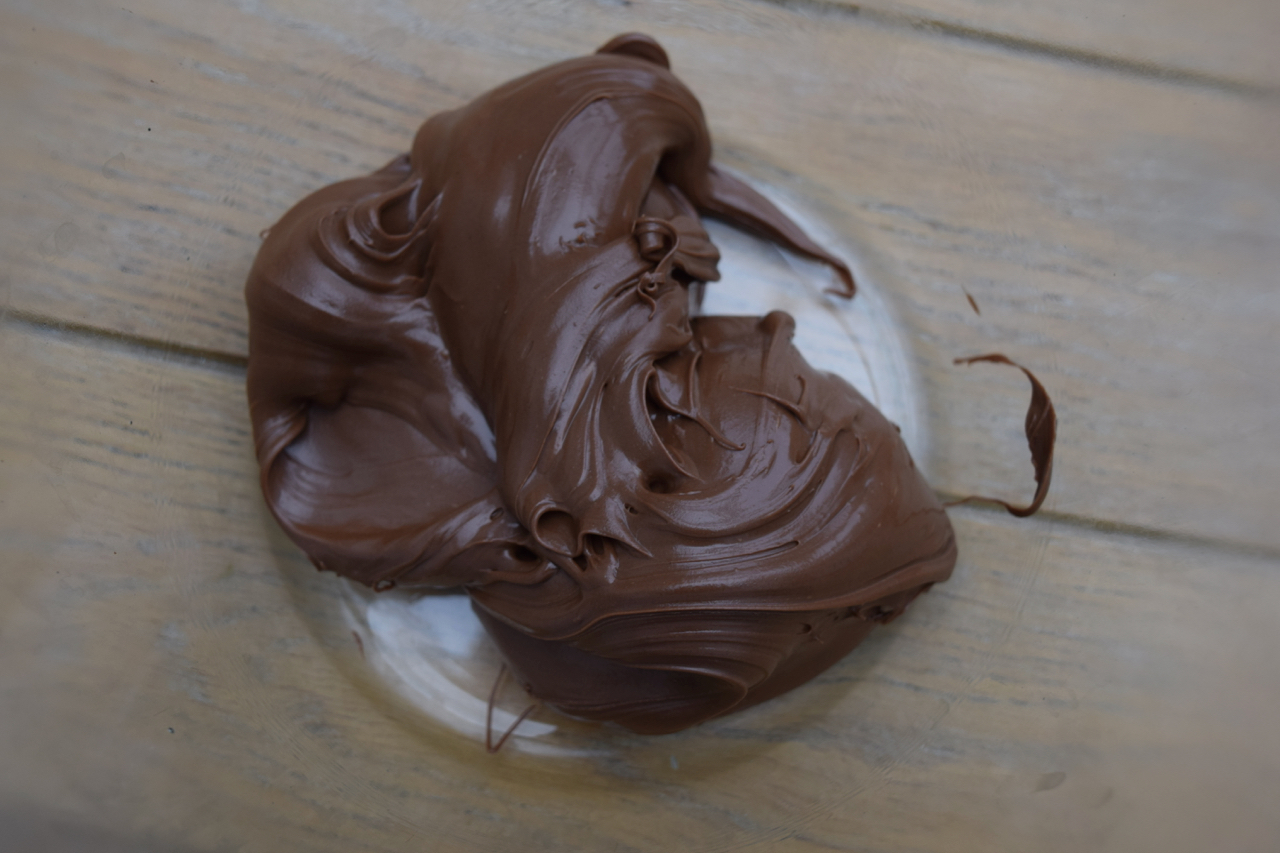 Now, you can either melt this briefly, around a minute, in the microwave or heat it gently over a pan of simmering water. You don't want the Nutella to bubble, just to melt a little.
Like so.
Now, tip in the Rice Krispies *other rice cereals are available* and mix v well until everything is well coated in the warm Nutella.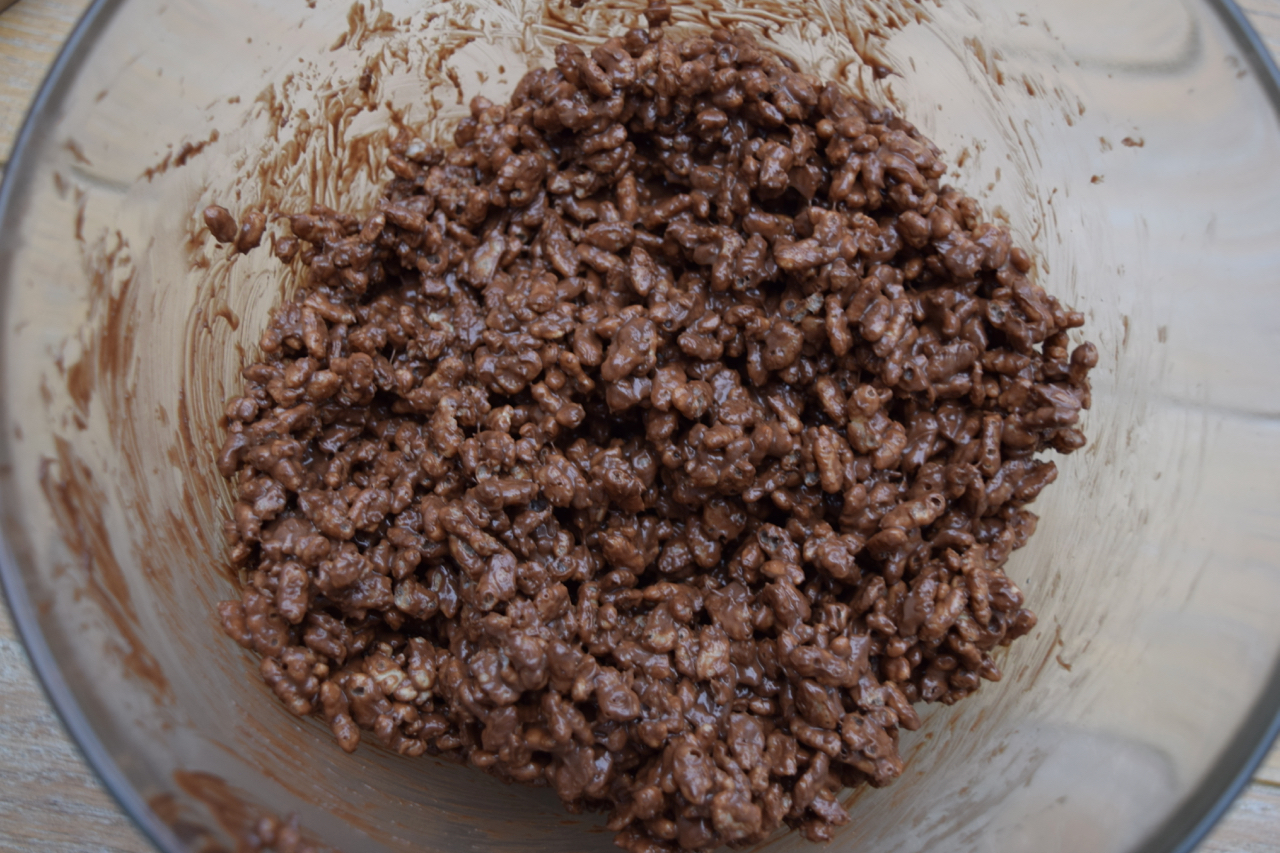 Yes, I ate a couple of large mouthfuls of this from the spatula and I don't care who knows.
Press this into a lined 20cm square tin, or use a round one if you like and level the surface with the back of a tablespoon.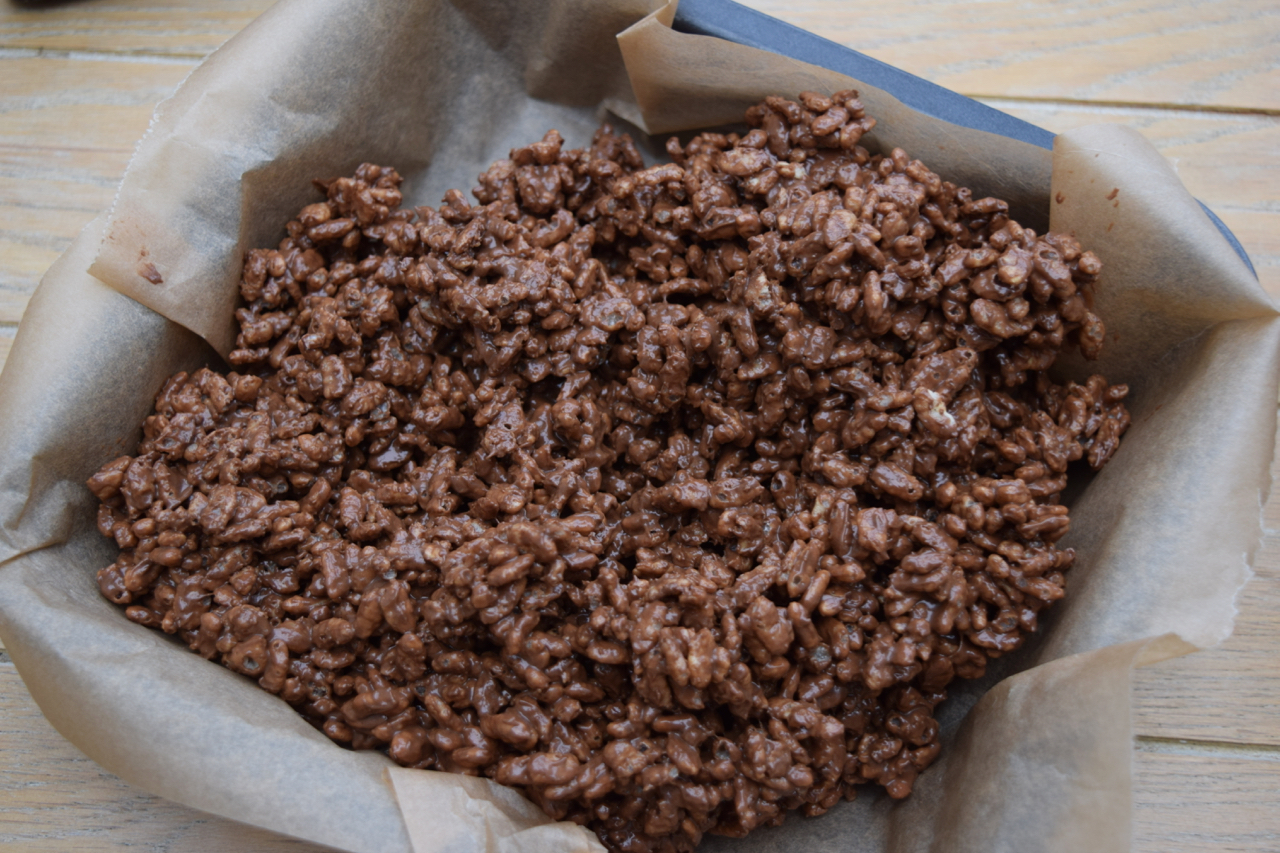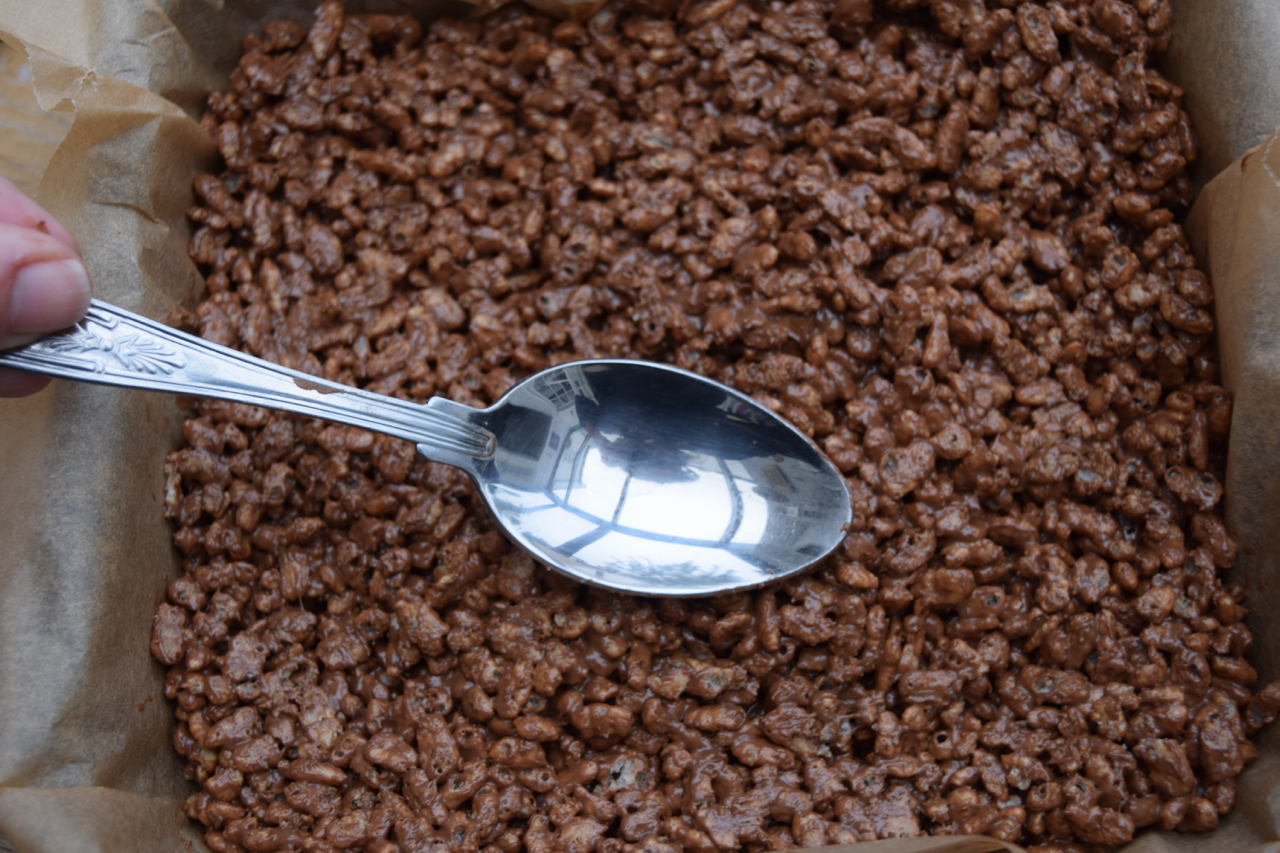 Finally, top this tray of crisp deliciousness with a generous pinch of sea salt flakes.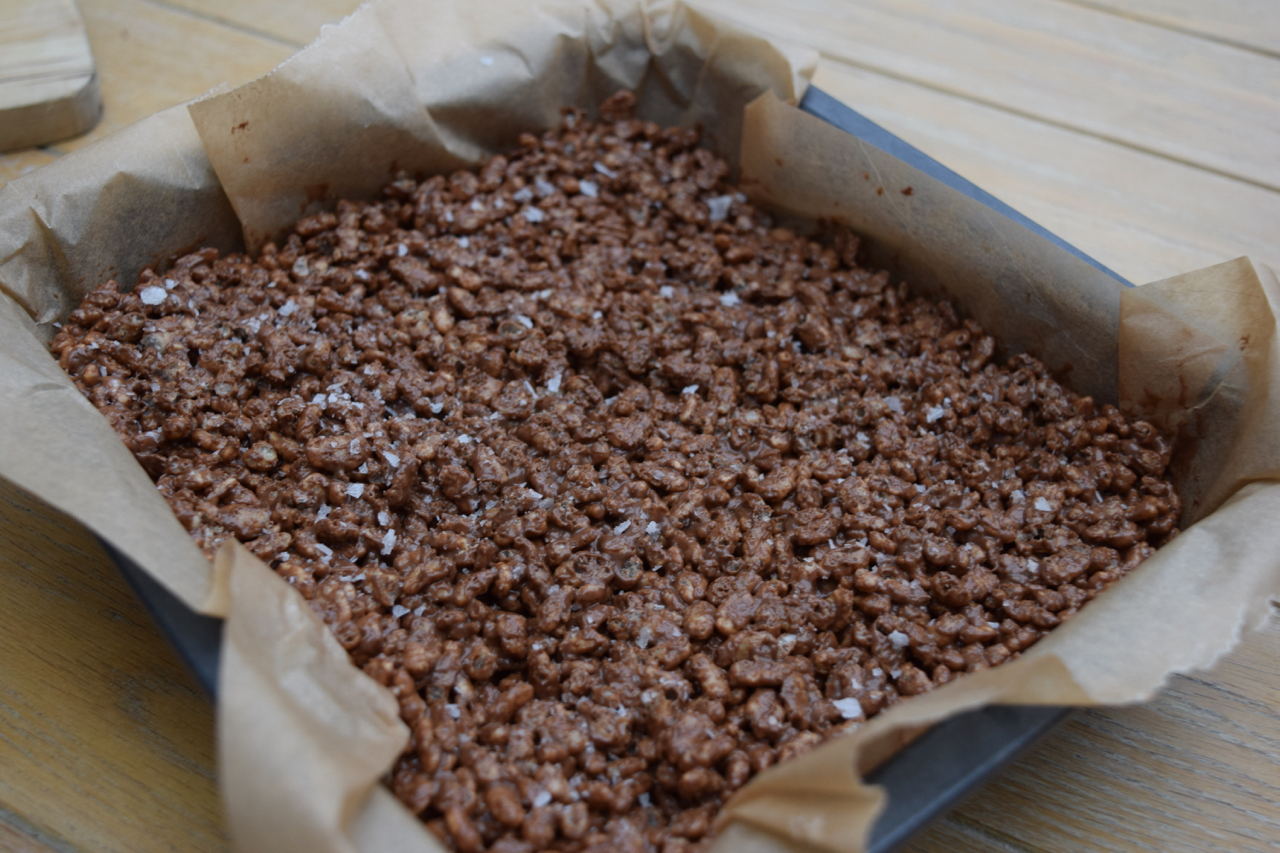 Pop this into the fridge for 3 hours or so, until set firm. It will be an agonisingly long wait, believe me.
Peel back the paper and cut the Salted Nutella Krispie Squares into, yes, you guessed it, squares. Devour, or store in the fridge until needed. It won't last long. I made two batches in one day, such was its popularity.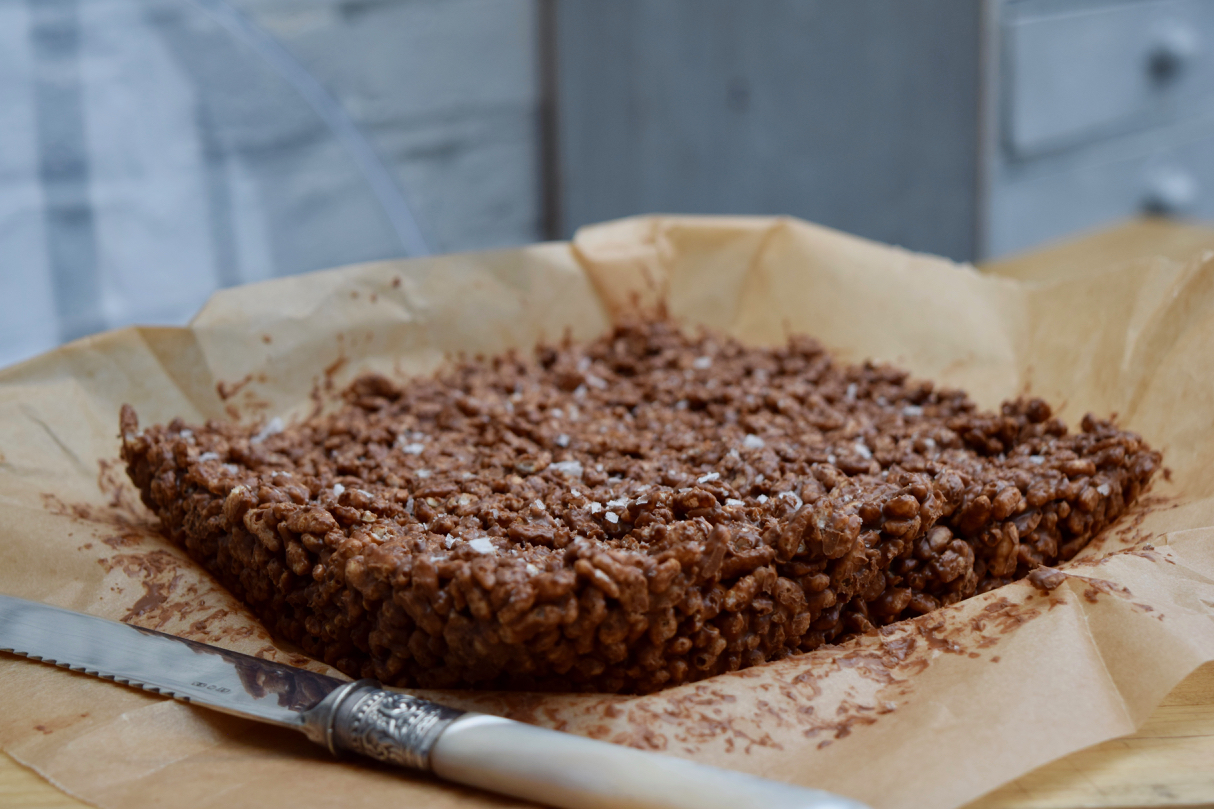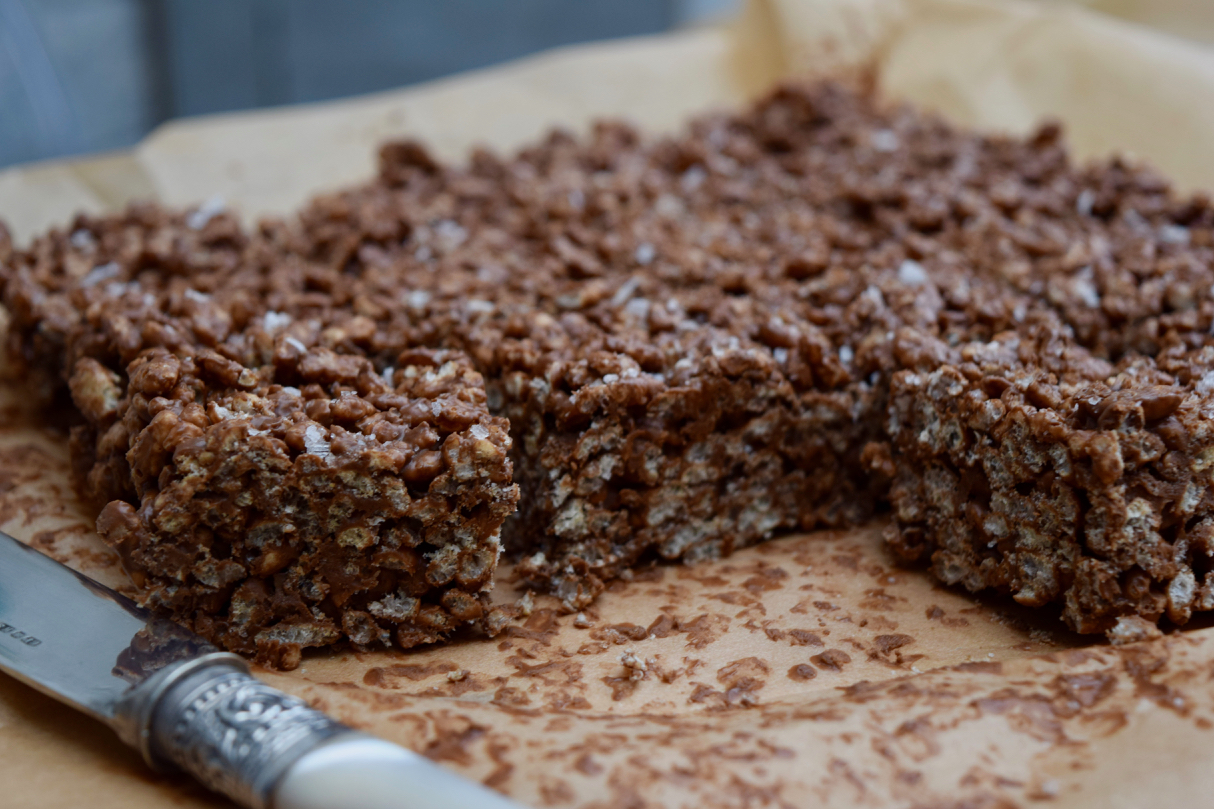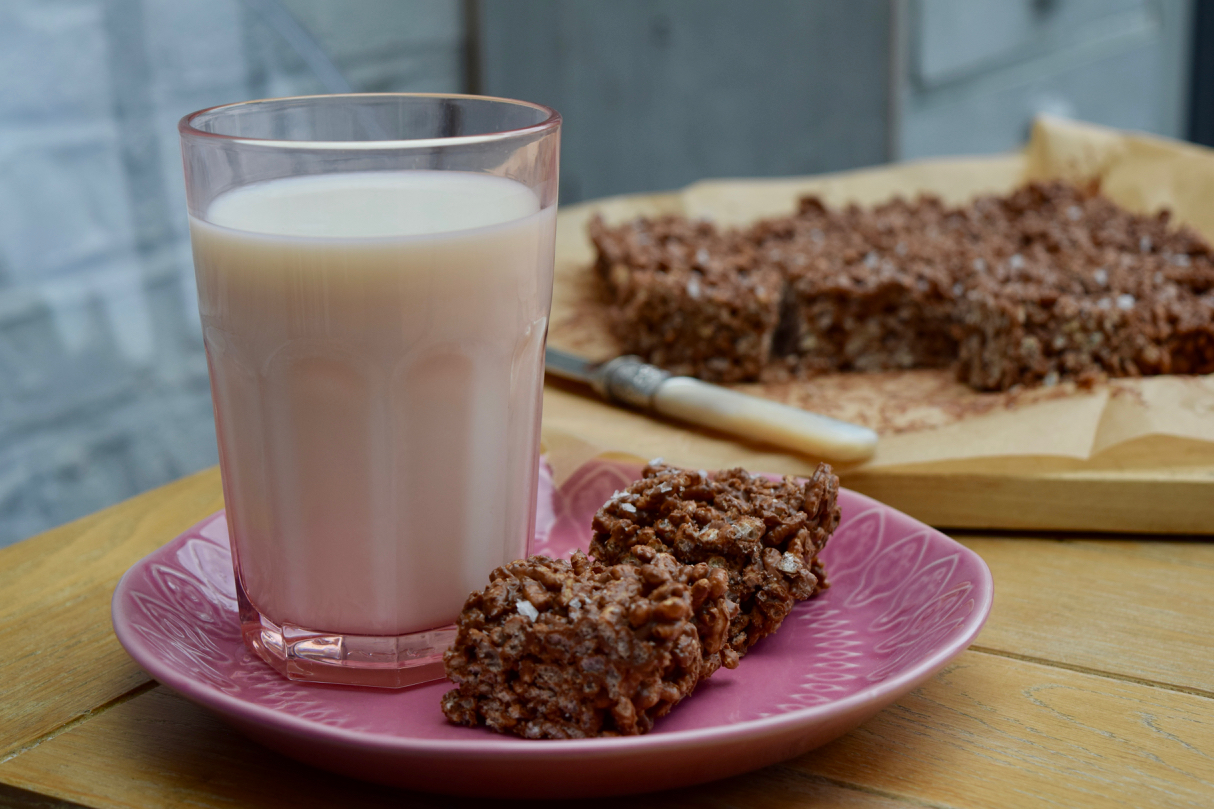 When something chocolatey, crisp and super simple is called for these Salted Nutella Krispie Squares are just the job. Now I've made this recipe, I fear it will be a regular feature in my treat tin, and on my thighs.
Happy half term.
Lucy x
Salted Nutella Krispie Squares Recipe
Makes 16 good sized squares
You will just need a bowl and a lined 20cm square tin
250g Nutella or chocolate nut spread of some nature
100g rice cereal, aka Rice Krispies
A generous pinch sea salt flakes
Take a 20cm x 20cm square tin and line with baking paper.
In a large bowl, measure in the 250g Nutella and either, microwave for a minute or place over a pan of simmering water until just melting.
Next add the rice cereal and mix well until it's coated in the warm chocolate spread.
Press this into your square lined tin, level with the back of a spoon then sprinkle the surface with the sea salt. Place in the fridge for at least a couple of hours until set firm.
Remove from the tin and cut into 16 generous squares. Store in the fridge for at least a week if there is any left after the first sitting.