Cheese Nibbles Recipe
I come from a family of nibblers. A terrible trait really, as you are not supposed to eat between meals. But I do love having a little bowl of something to accompany a drink. And with the festive season on our doorstep, these tasty, flavourful Cheese Nibbles would be great to have on hand for any passing revellers.
I make these on a regular basis for my father who isn't a huge fan of sweet things, and they are quite often rolled into celebratory shapes for him and the boys such as birthday ages, and I even made them spell out DAD on Father's Day.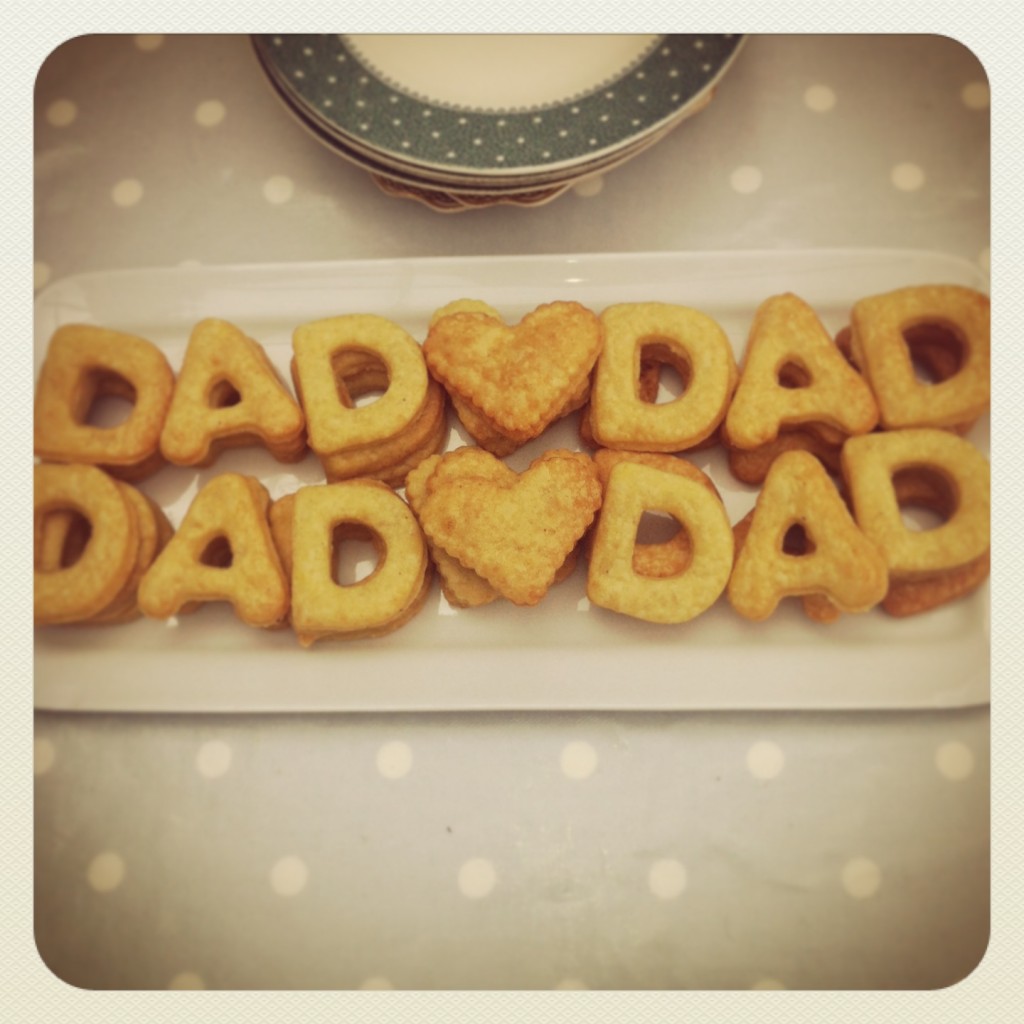 But feel free to delve into your cookie cutter selection and go mad. This recipe is taken again from the wonderful Nigella Lawson and her book Feast. She uses a foot shaped cutter, which I also own, to create her Cheesy Feet.
I have added a hint of curry powder to my Cheese Nibbles, this makes the dough a vibrant yellow colour as well as giving them a tiny kick. So, give these a try, all you need to add is a large glass of wine, fizz, gin and tonic, whiskey and soda, etc, etc.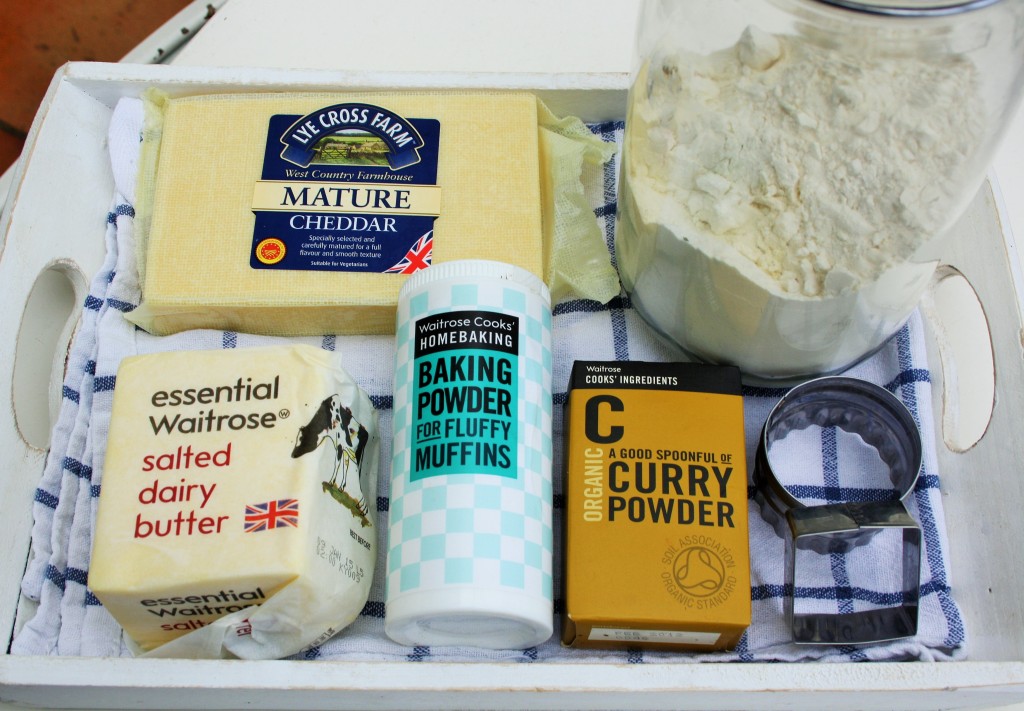 Here's the line up for Cheese Nibbles. If you are not a fan of curry, you could always add a half teaspoon of paprika or dried mustard powder for flavour. I was making these for a drinks party, so I stuck with small round and square cutters on this occasion, but pick any shape you fancy.
This recipe works best with a food processor, but I could imagine you would be able to rub all the ingredients together by hand if you have quite a bit of time and energy. Place all the ingredients into the bowl of your mixer and process until everything comes together into a bright yellow ball.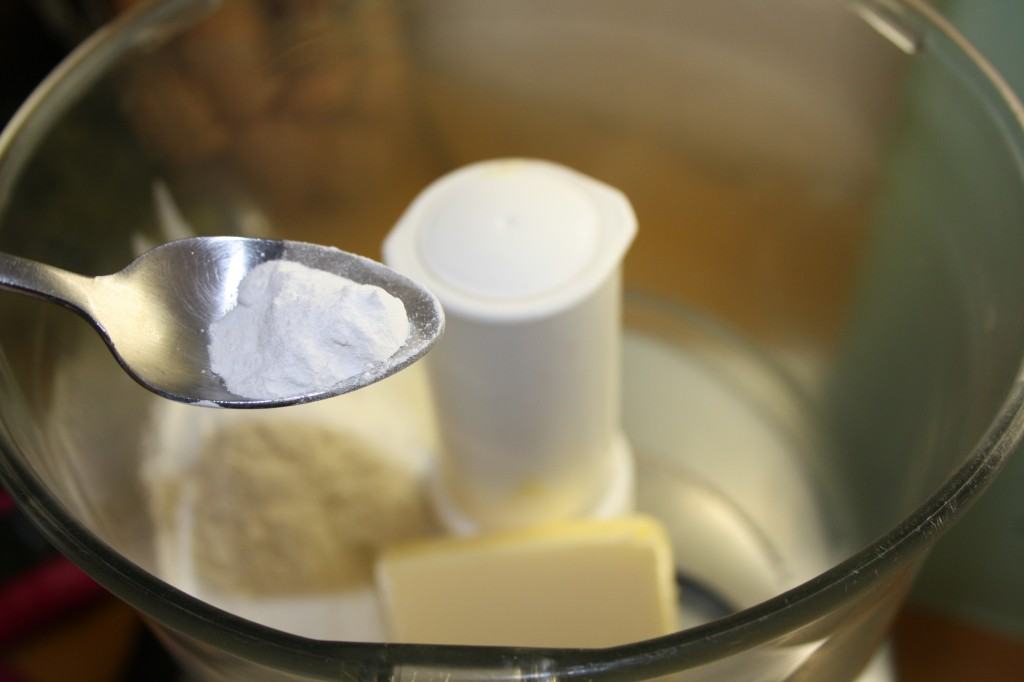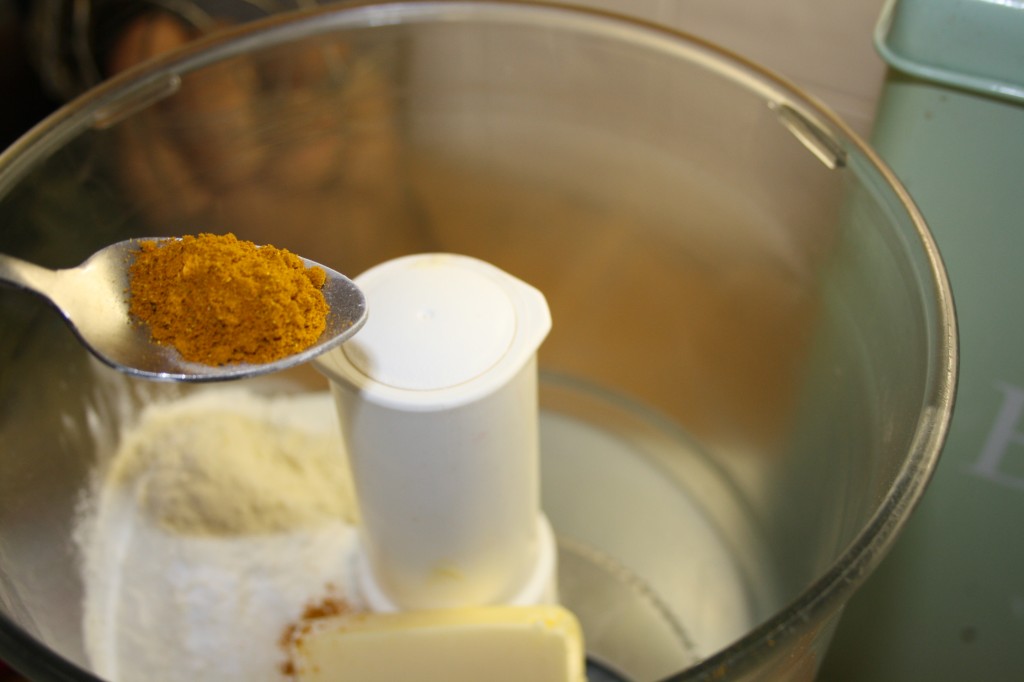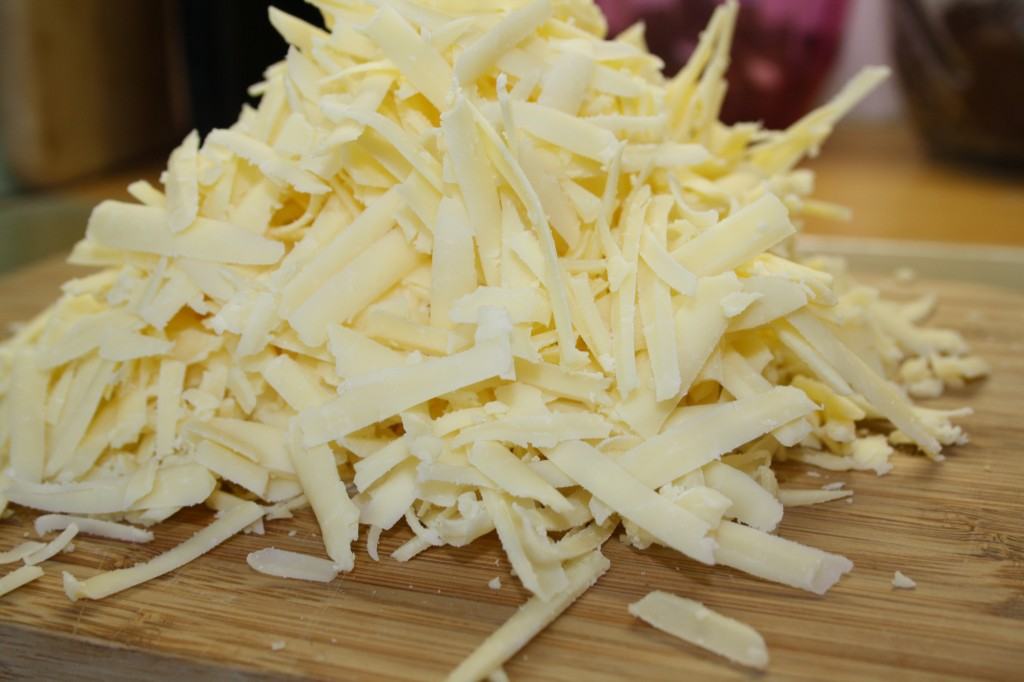 Do go to the trouble of grating the cheese as I have been lazy and not bothered in the past and ended up with a huge lump of un-mixed-in cheese in the middle of the dough.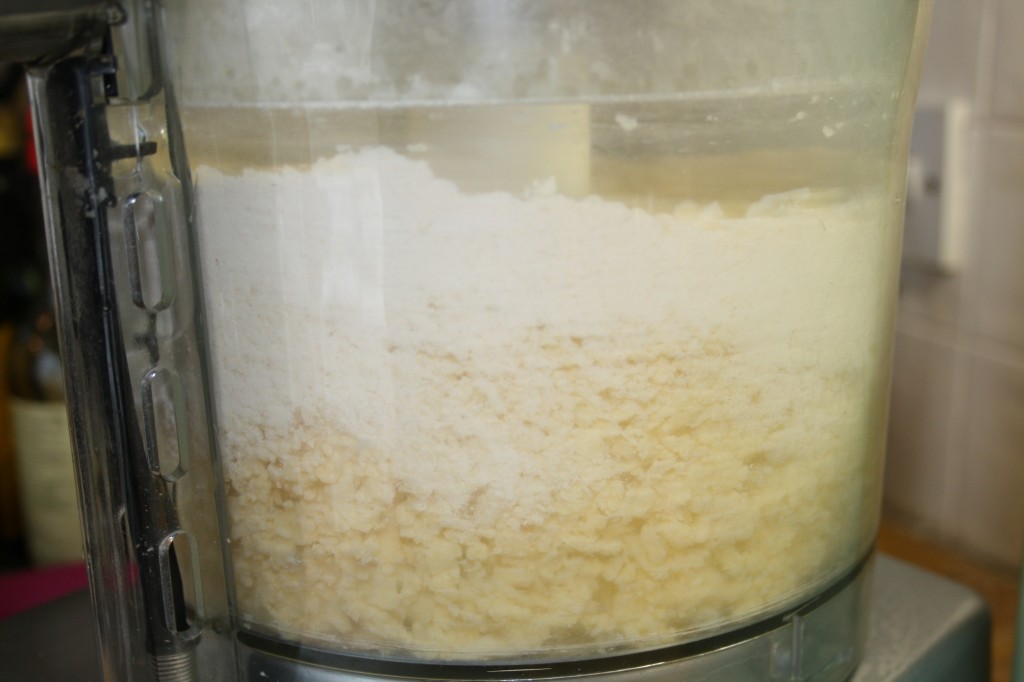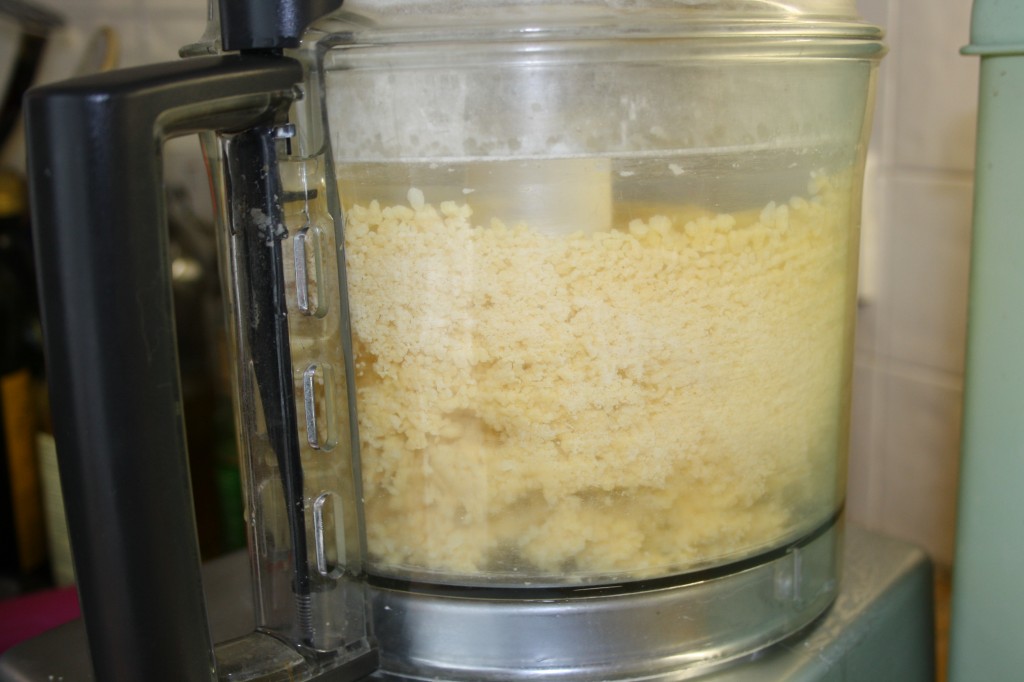 Nearly there..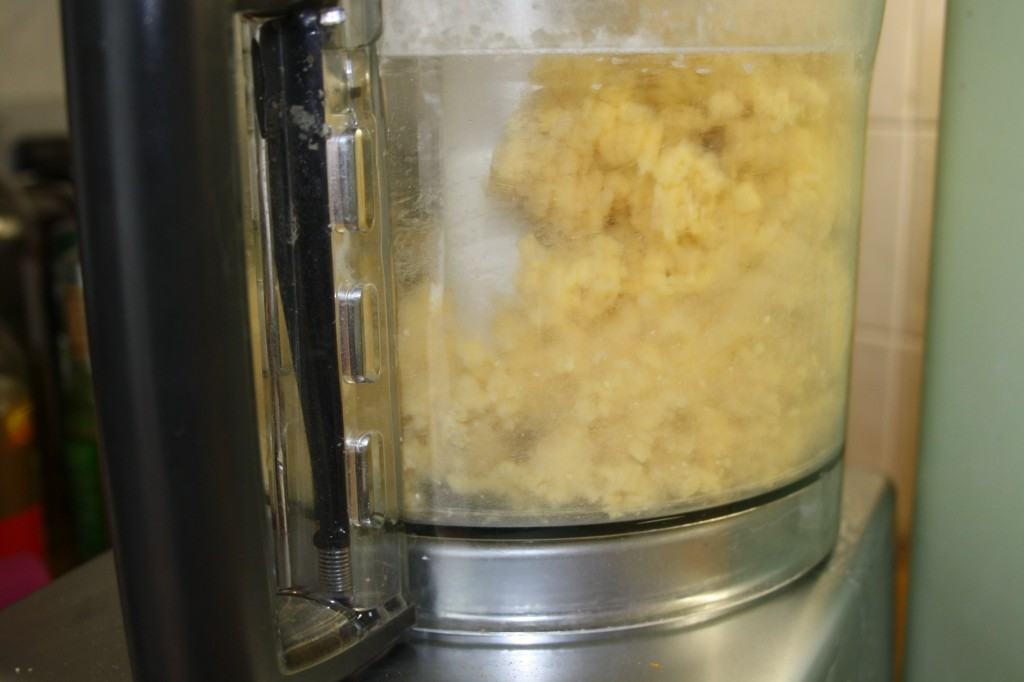 Not quite…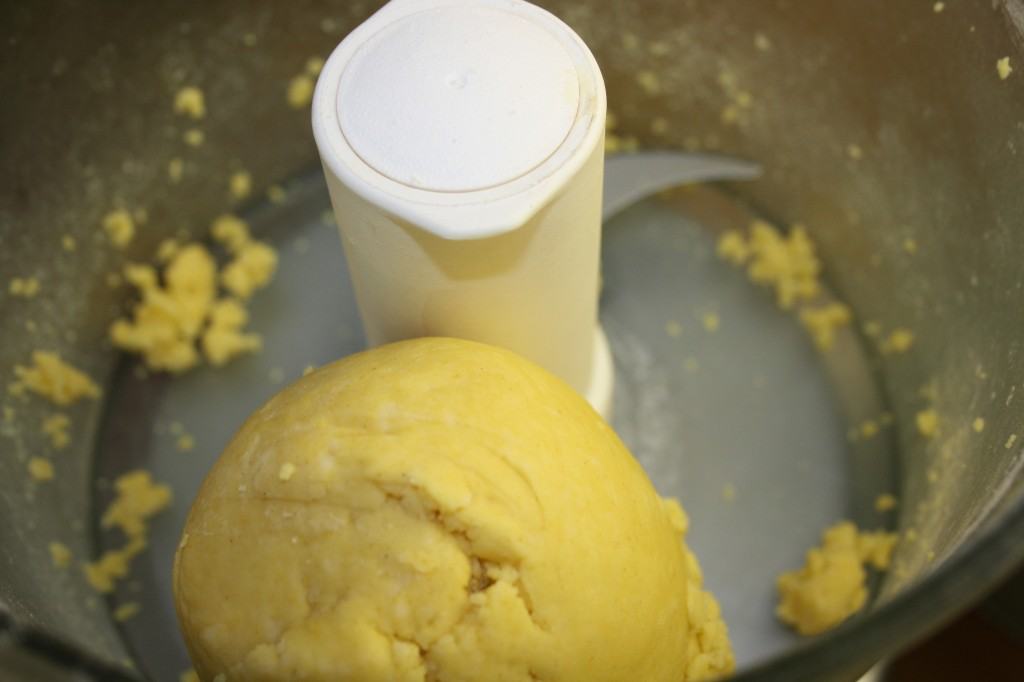 And there it is, a delightful ball of cheese deliciousness. Take this dough and turn it out onto a floured work surface, knead it and shape into a ball. Wrap the ball in cling film and leave in the fridge to rest for around 15 minutes.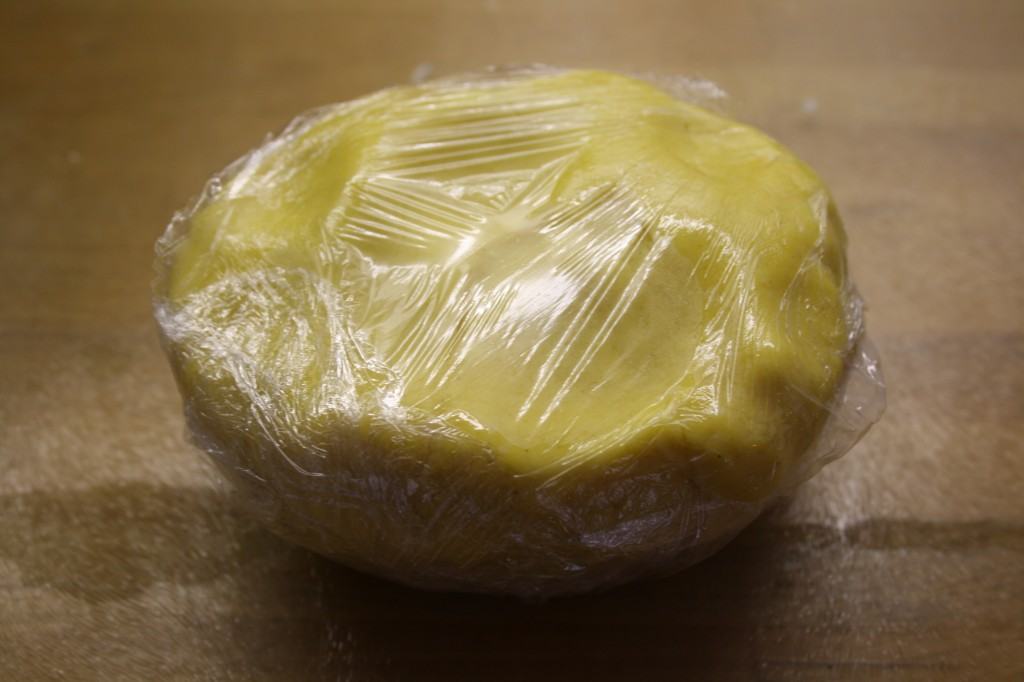 Select your cutter of choice, this is a tiny selection of mine (like the tins and jars, much to Clyde's disappointment, I also hoard cutters.)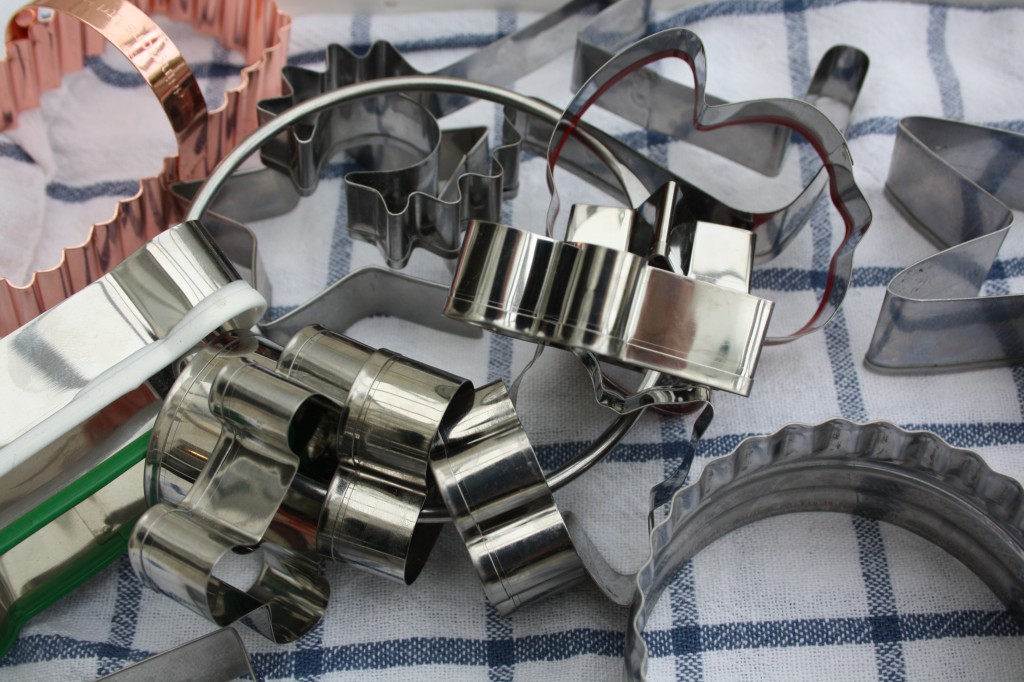 Roll the chilled dough to the thickness of around 3mm to 5mm but don't get a bloody ruler out or anything, just go by eye. Use your weapon of choice and press it into the dough. Lay your nibbles onto a lined baking sheet. Re roll the dough scraps until you have used it all and have a couple of trays of cheesy nibs.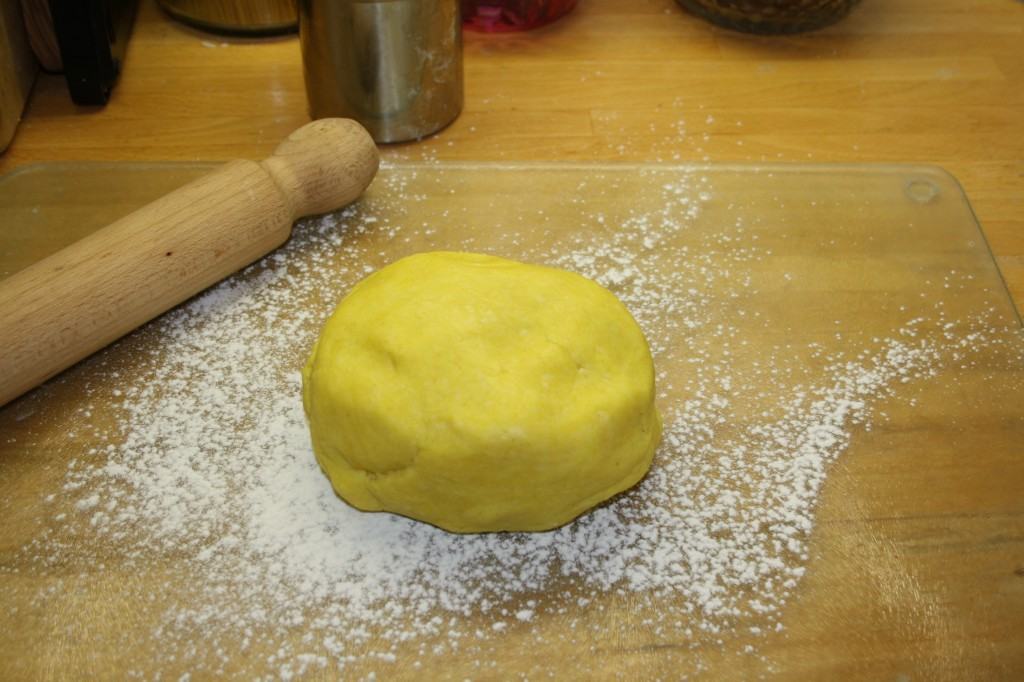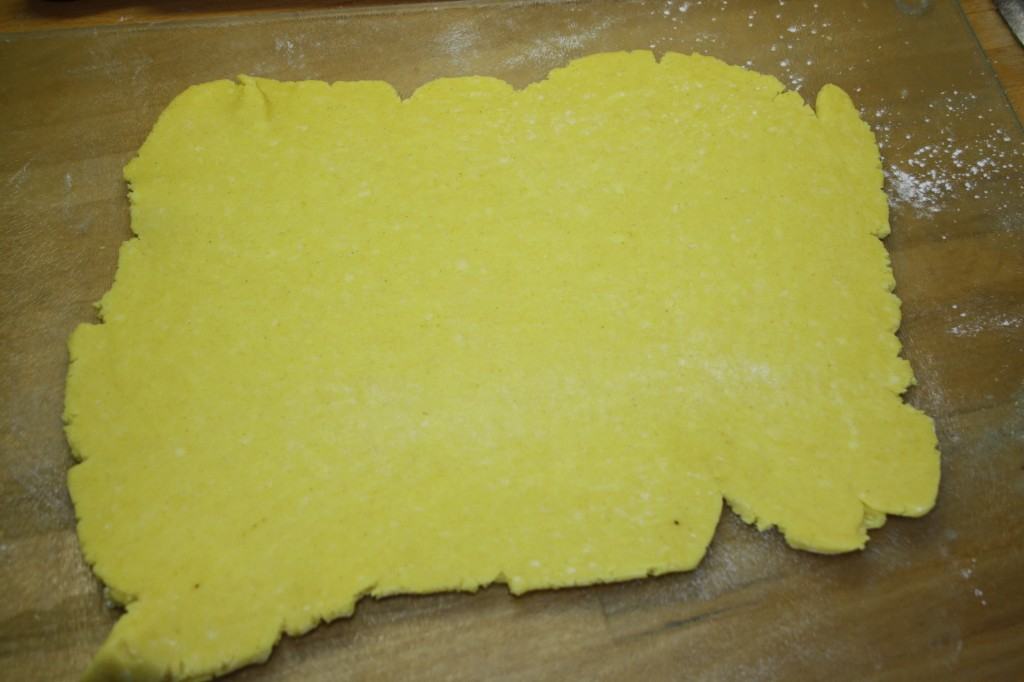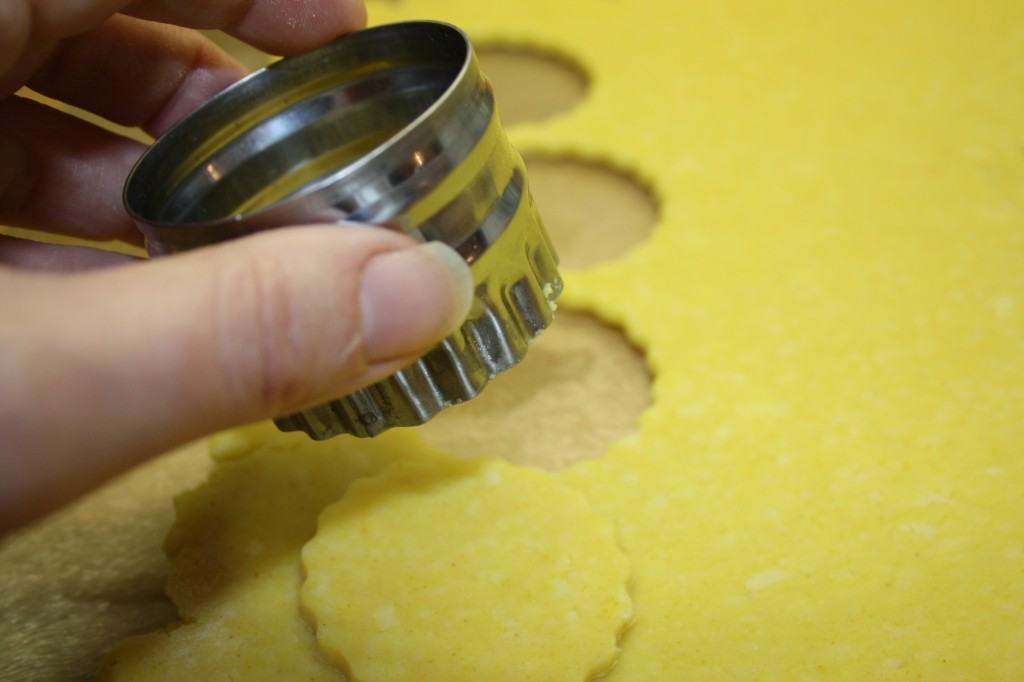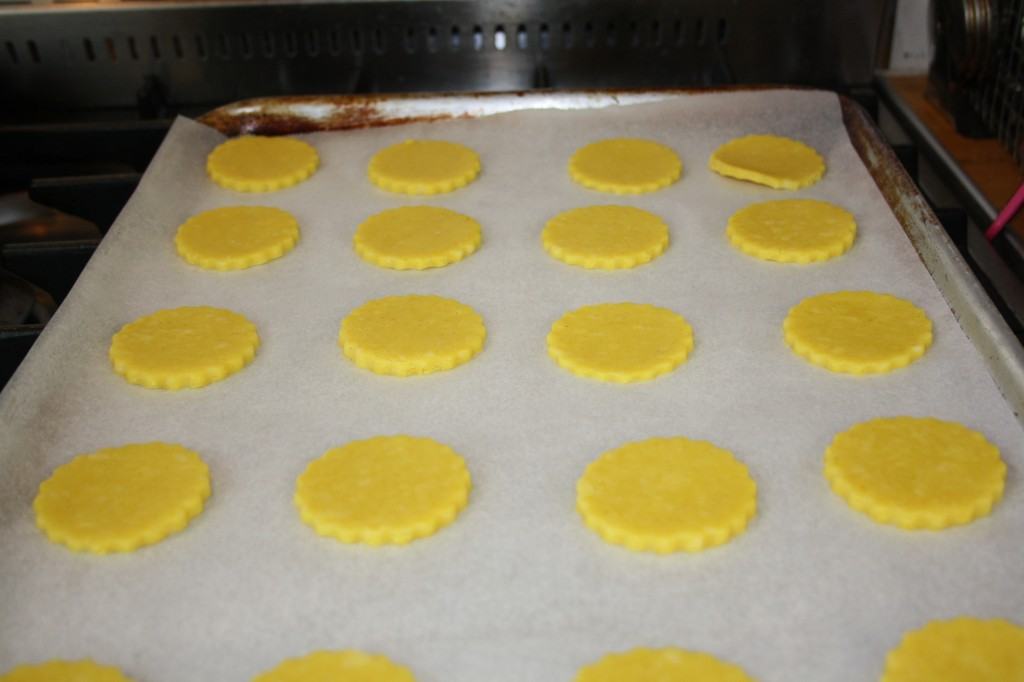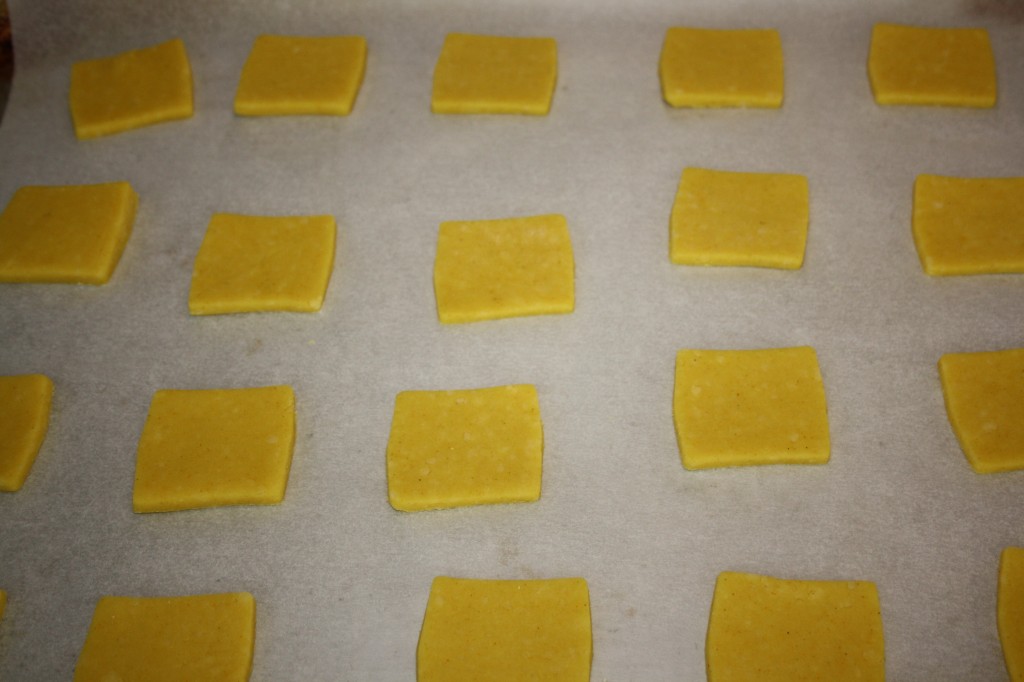 Put these in the oven for around 10 to 12 minutes, dependent on their size and shape. These took around 12 minutes and were starting to brown and crisp up nicely. By which time everyone was standing around the oven waiting for them to come out, such was the wonderful smell of cheese permeating the kitchen.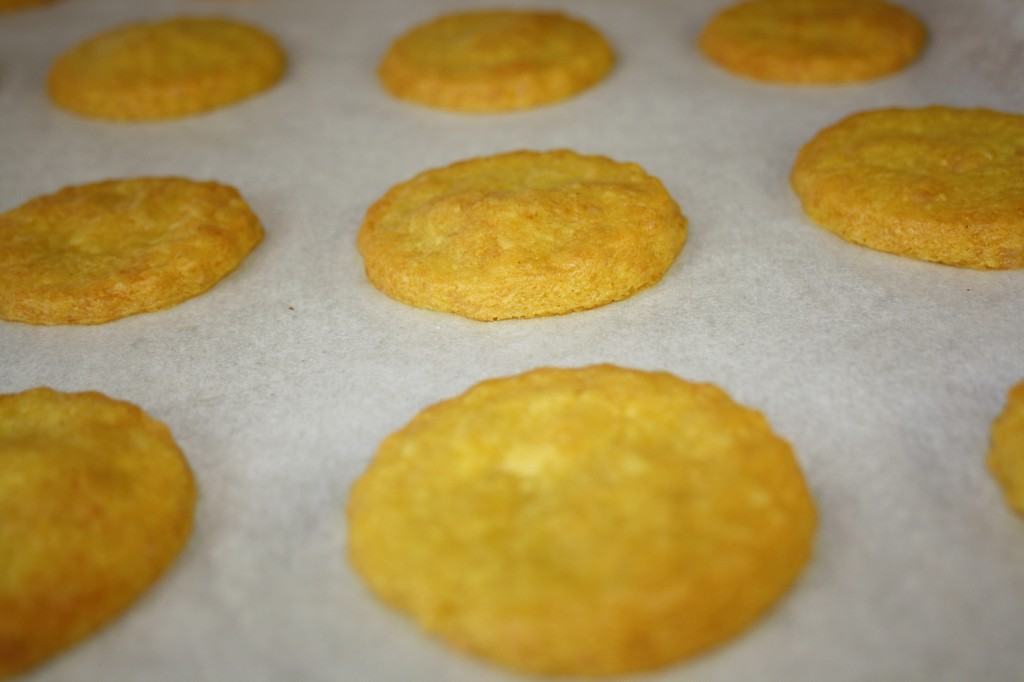 These are so light and tasty, you will find it nigh on impossible to just have one or two. Brace yourself for these not lasting more than one sitting.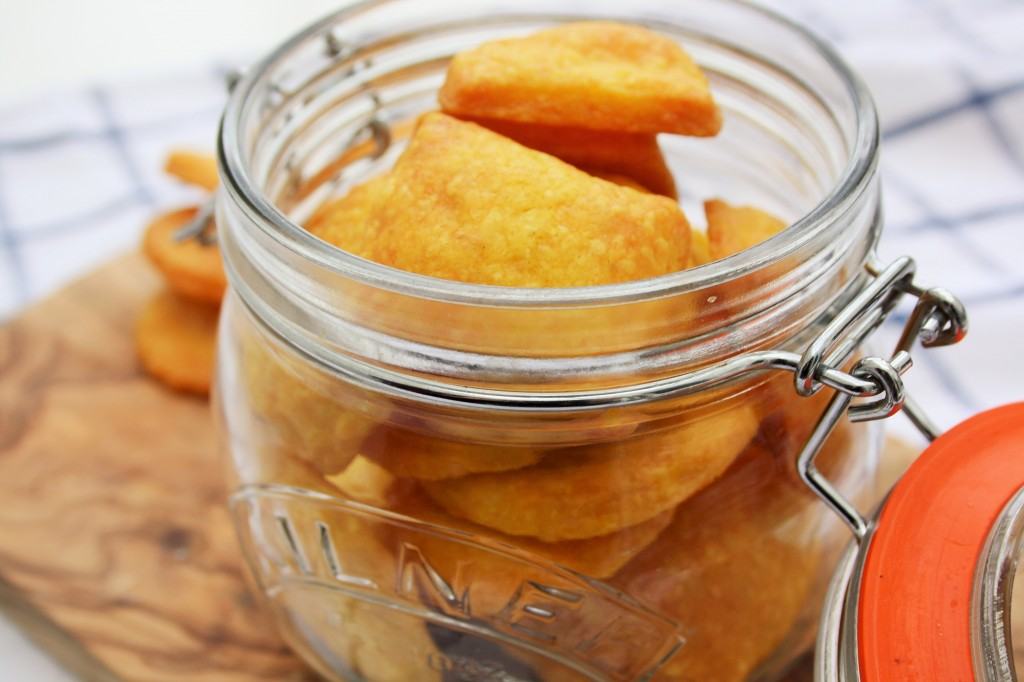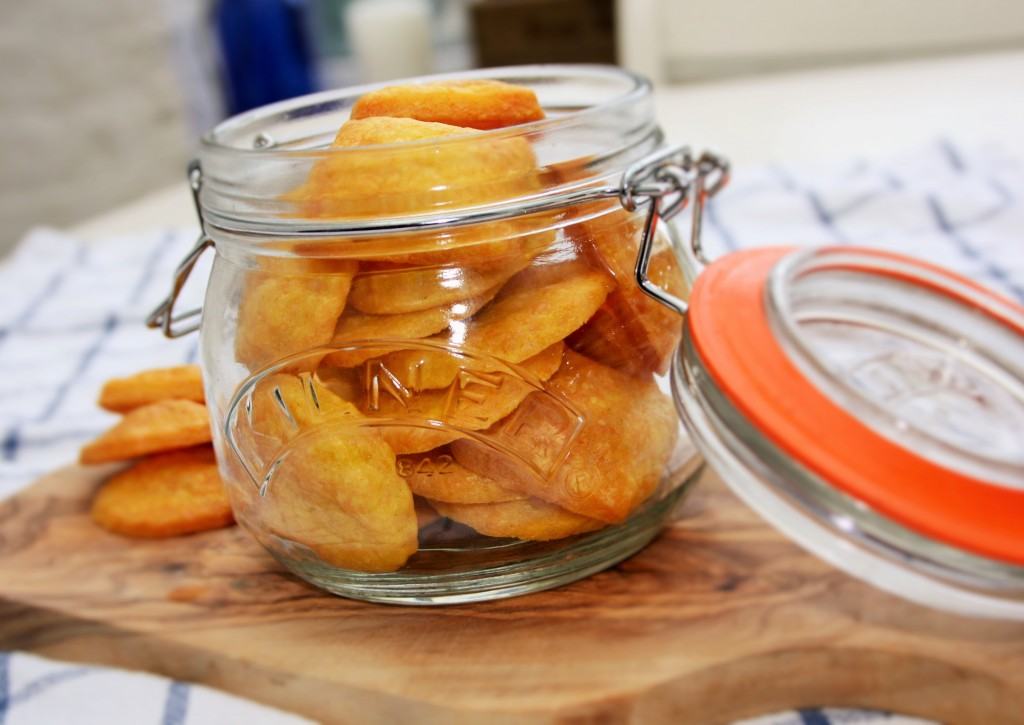 I don't think there's any real harm in being a nibbler. There are worse things you could be, so do try these delectable cheesy bites, and if you must, you can share them with your friends and family over the festive season.
Lucy x
Cheese Nibbles Recipe
Makes around 30 to 40 biscuits, dependent on the size of your cutter
You will need lined baking sheets, cutters and a food processor/Magimix
200g strong cheese, cheddar is good, grated
50g softened butter
100g plain flour
1/2 teaspoon baking powder
1/2 teaspoon curry powder (or paprika, chilli flakes or mustard powder)
Preheat the oven to 180 degrees fan assisted
Line your baking sheets. You will need a food processor for these biscuits, or a good deal of elbow grease. Place all the ingredients in the bowl of the mixer and process until a ball of cheese dough forms. It will take a moment or two to come together, but bear with it. Once it's all come together, tip onto a floured work surface and knead into a ball. Wrap in cling film and pop in the fridge for around 15 minutes to chill. When you are ready, add more flour to the work surface, and roll out to around a thickness of 3mm to 5mm, but don't be too fussy about this. Cut out your shapes, re-rolling the scraps until you have used all the dough. Bake in the pre heated oven for around 10 to 12 minutes, again, dependent on your cutter size and shape. The nibbles should be just browned at the edges and starting to crisp. Serve just warm. They keep in a sealed tin or jar for two or three days.