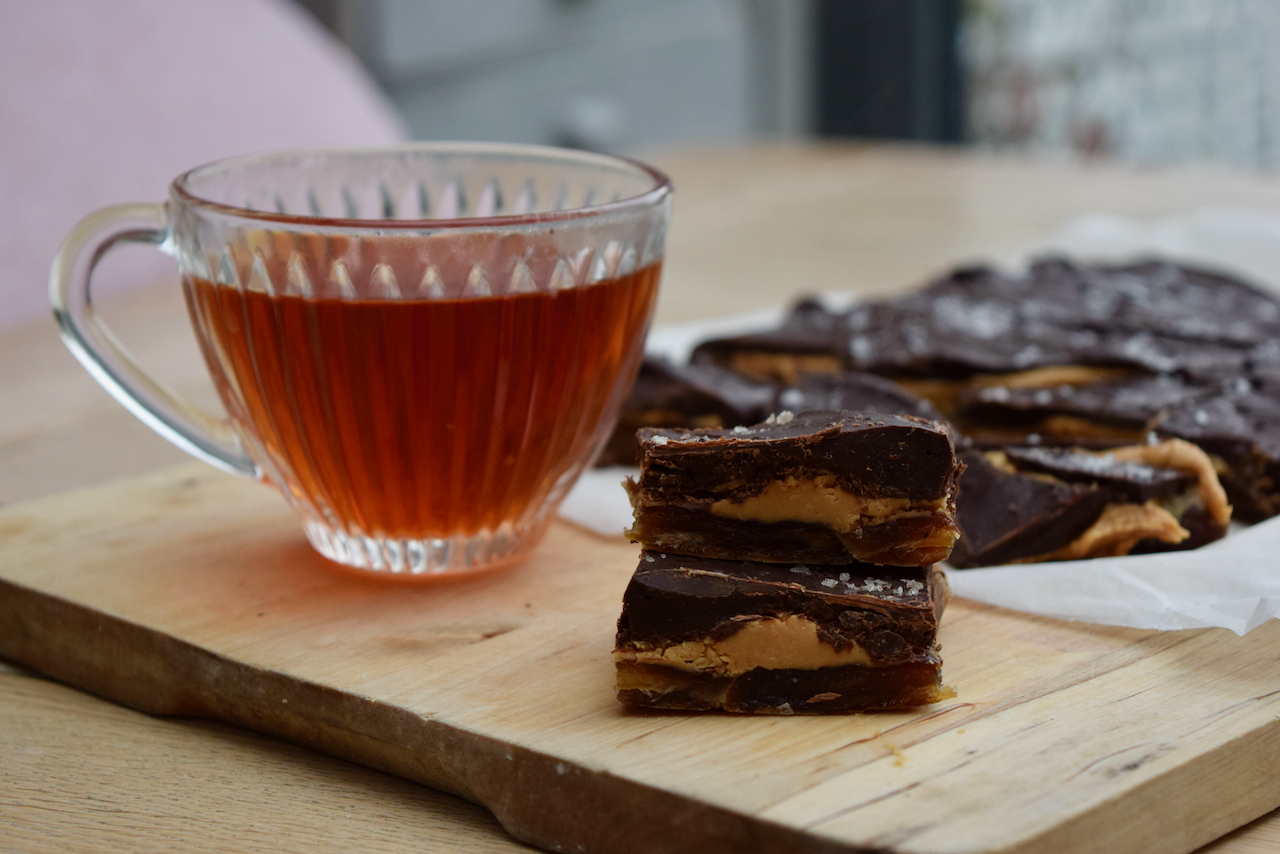 Date, Chocolate and Peanut Butter Bark recipe
I love dates, it's official. They're sticky, taste like toffee and are almost healthy, unless you eat a kilo at a time *not difficult*. They're so much more than just an addition to your cheese board or for making a festive appearance in your Christmas fruit bowl. As the name suggests, they're the stars of the show in my Date, Chocolate and Peanut Butter Bark.
Bark is currently having a bit of a moment on social media, even though I've been making slightly less healthy versions for years. It's basically some sort of delicious base covered in chocolate, with sweet treats as toppings. My soft, sticky date base, however, is covered with a layer of peanut butter then a thick coating of dark chocolate; it's got a whiff of a Snickers bar to it, without the crap. A touch of sea salt works so well on the top then, after a spell in the fridge, the set bark is chopped into chunky, more than bite sized squares.
If you're a nibbler like me, this date, chocolate and peanut butter bark makes a amazing mid afternoon, early evening or late night treat. That's not saying I wouldn't eat it for breakfast, because I so would without a modicum of guilt.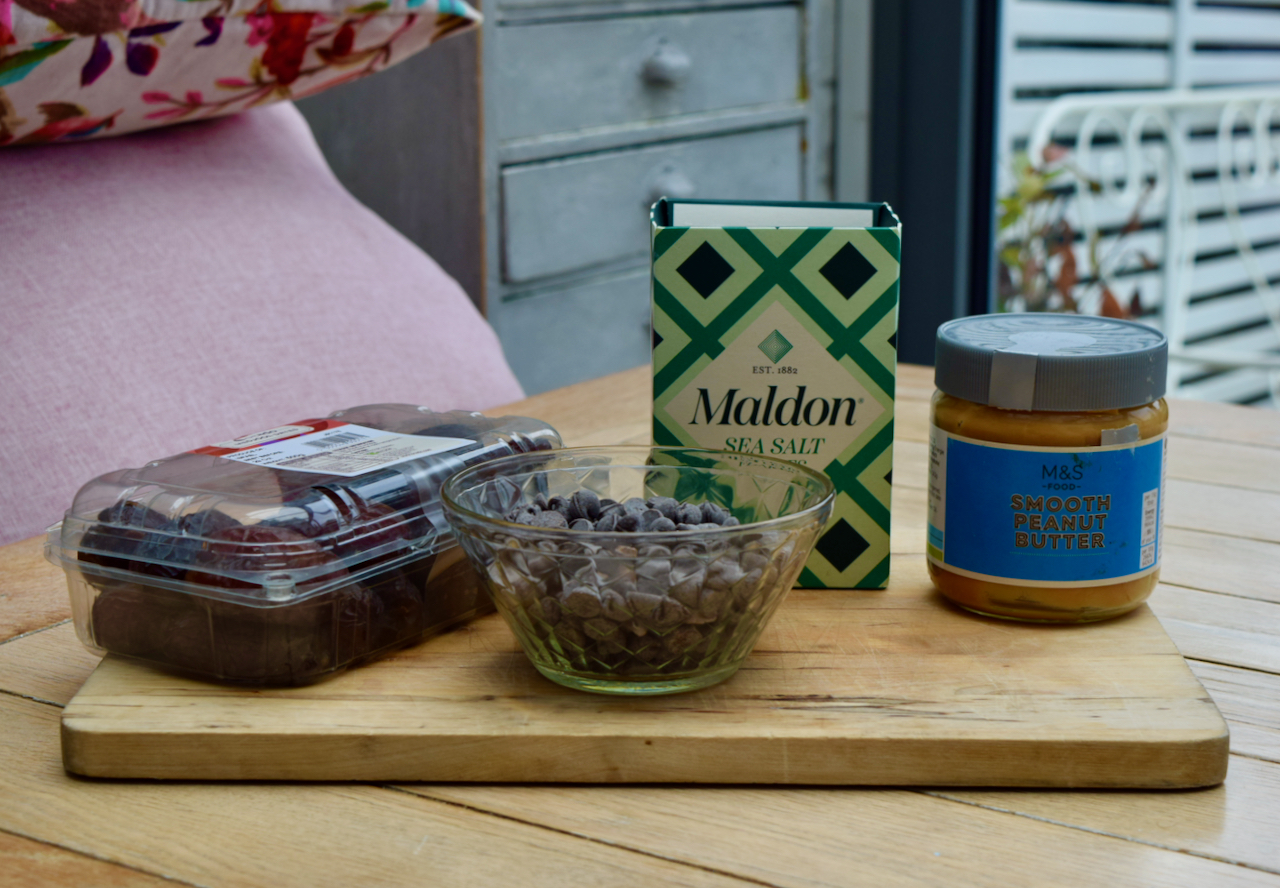 Four storecupboard-ish ingredients go into making this sweet treat. Make sure your dates are the soft ones, mine were medjool, the harder dried ones just won't work here. The peanut butter choice is up to you; crunchy would add texture, but Clyde had eaten it all. The chocolate is best dark, but a mix of milk and dark would make these more child friendly. Thanks to Ocado on Instagram for the inspiration for this.
Start with the aforementioned chocolate. Mine was around a 50% cocoa, so not super bitter. I melted it in the microwave in short bursts and stirred well until smooth.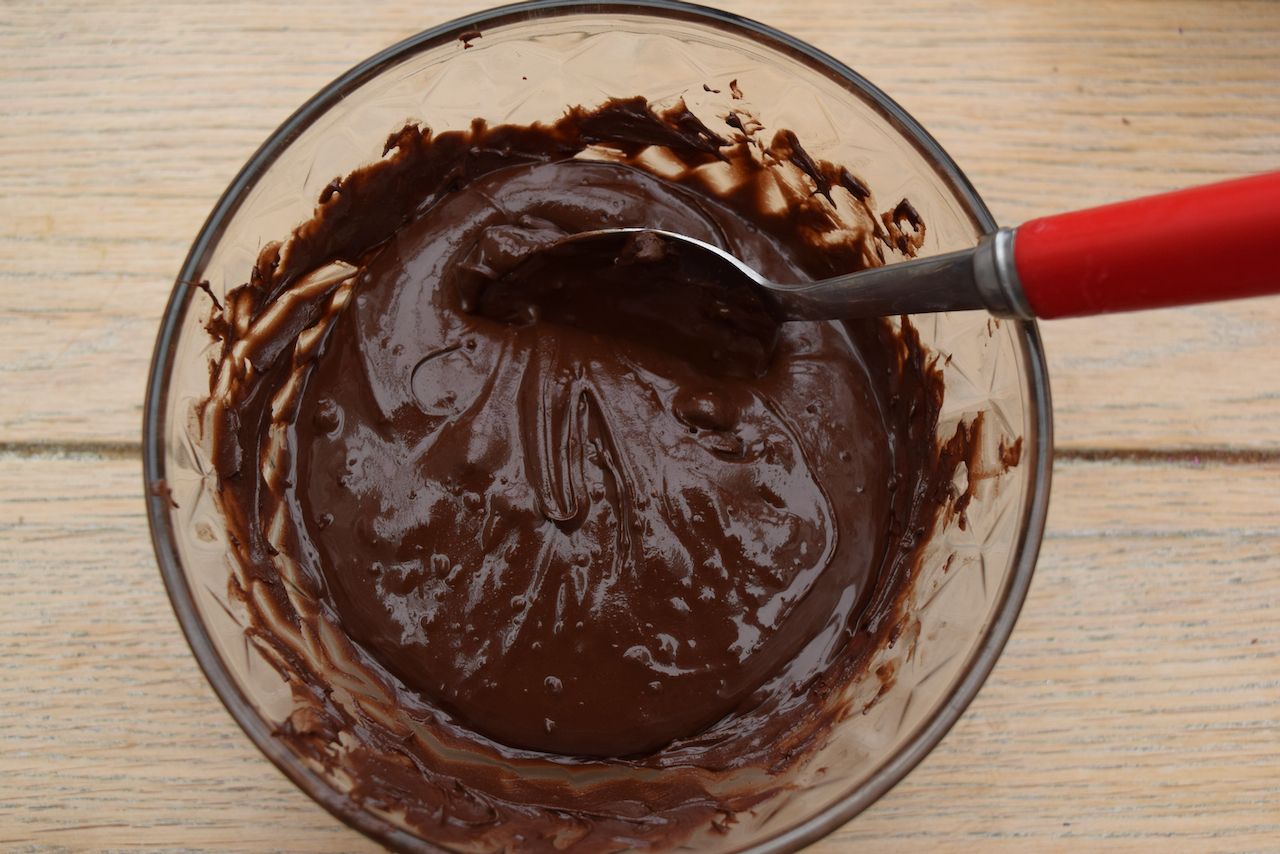 Next, line a baking tray and lay your stoned dates in a rough square.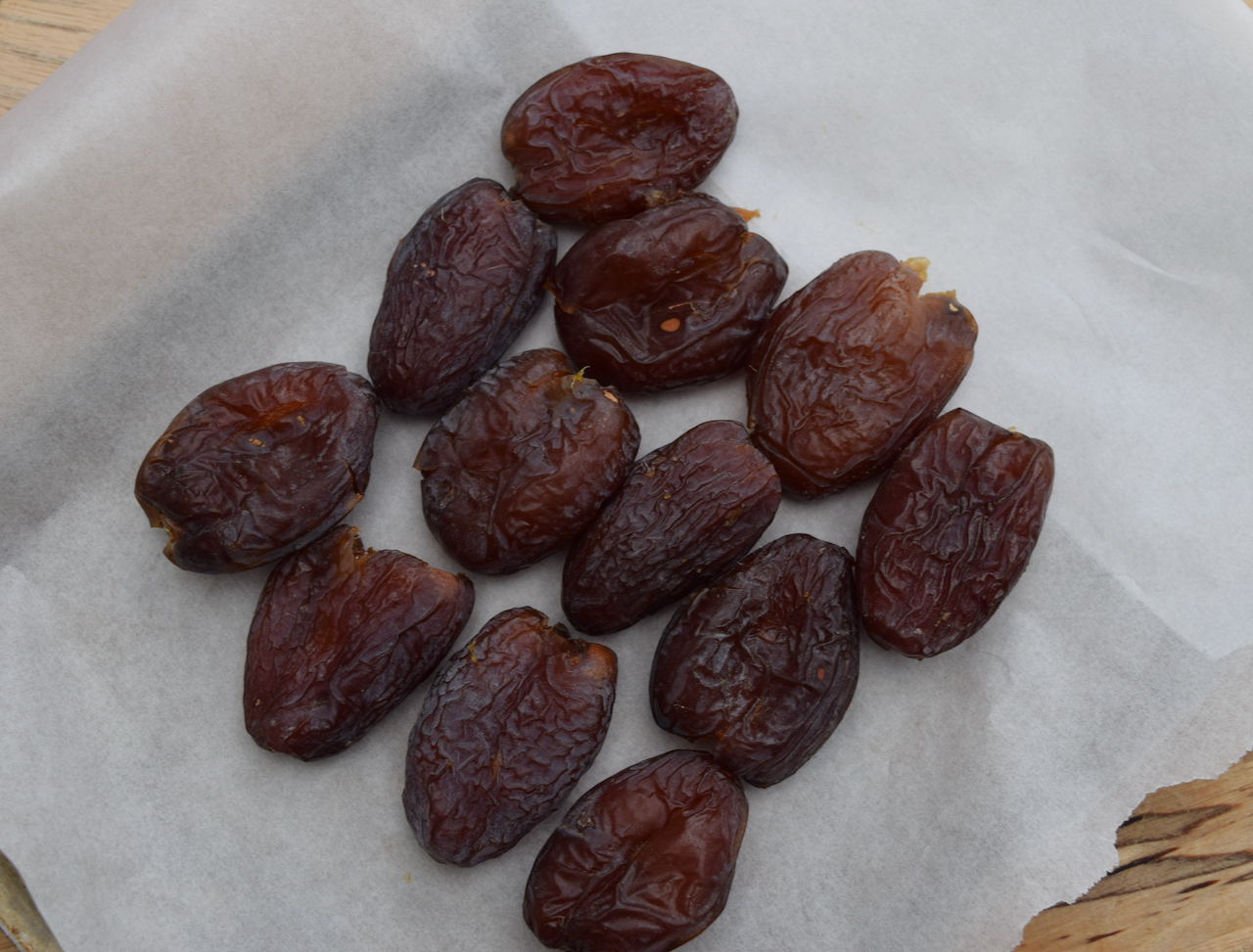 Using a fork, press the dates into a flatter layer using a fork.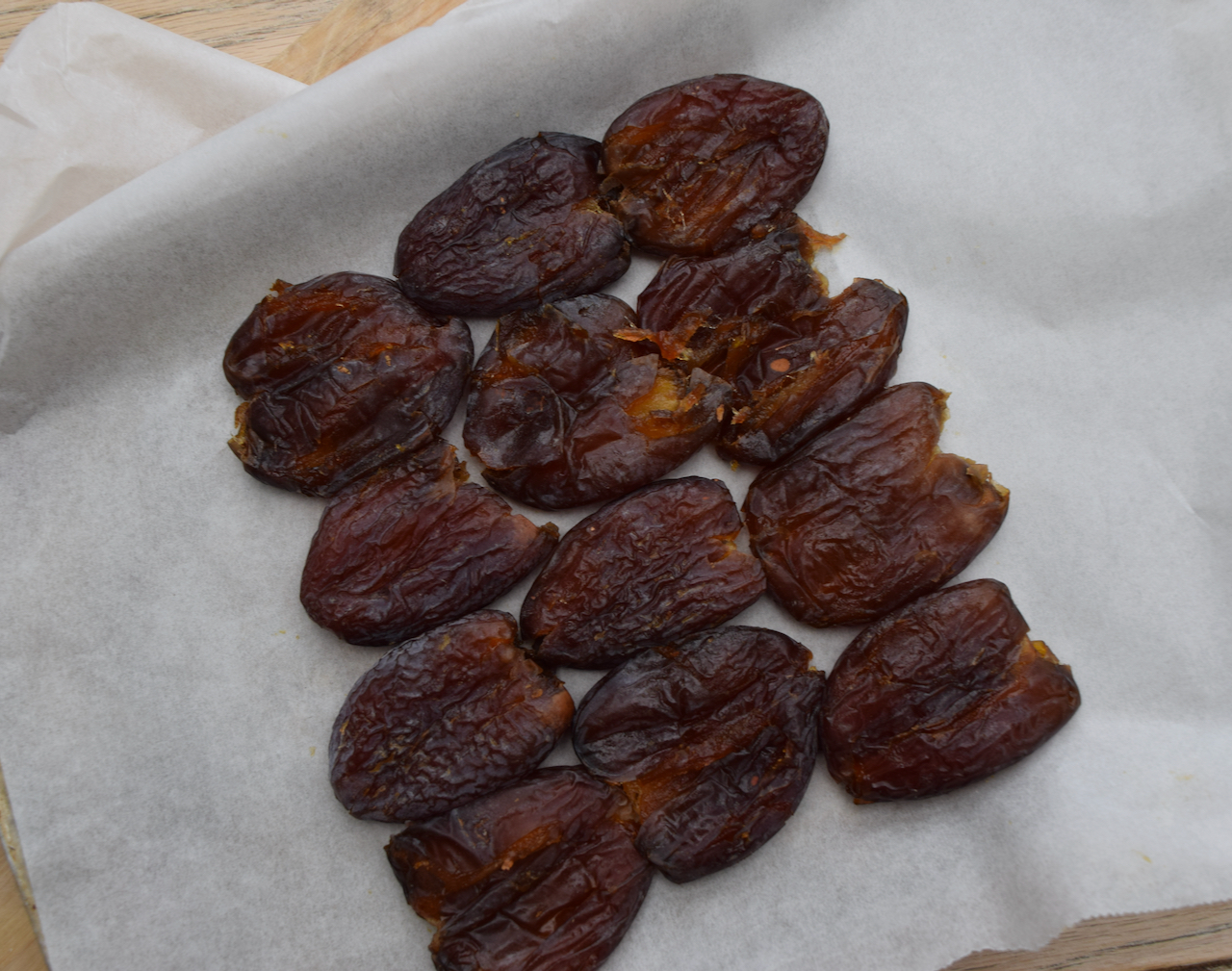 Don't worry if there's a few gaps inbetween the dates.
Now, dollop on the peanut butter then spread over the top of the dates.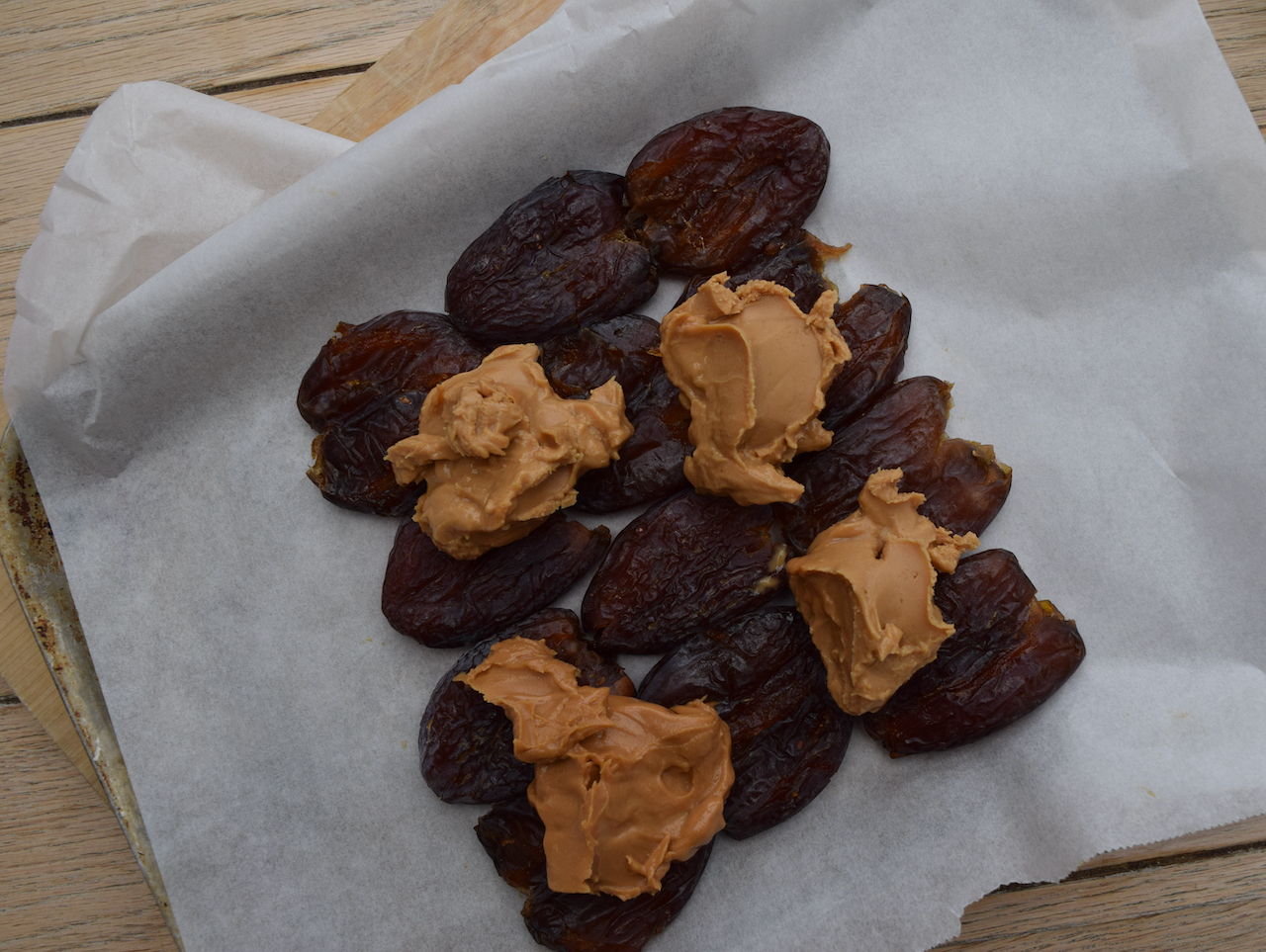 Pour on the melted chocolate and yes, spread again, to create the top layer of your bark.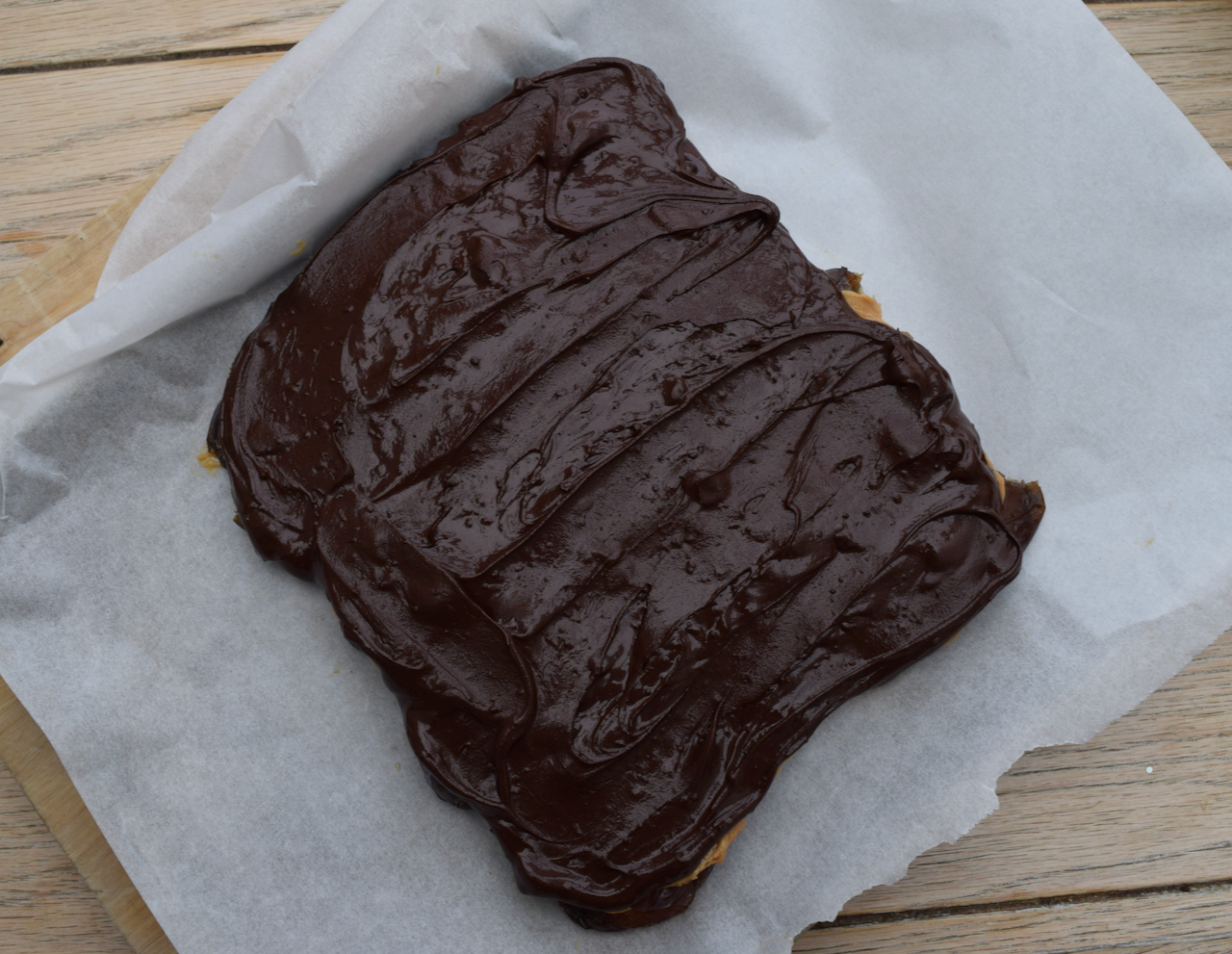 Finally sprinkle on a touch of sea salt then either, pop into the freezer for an hour to set, or leave in the fridge for at least 2 to 3 hours to fully firm up.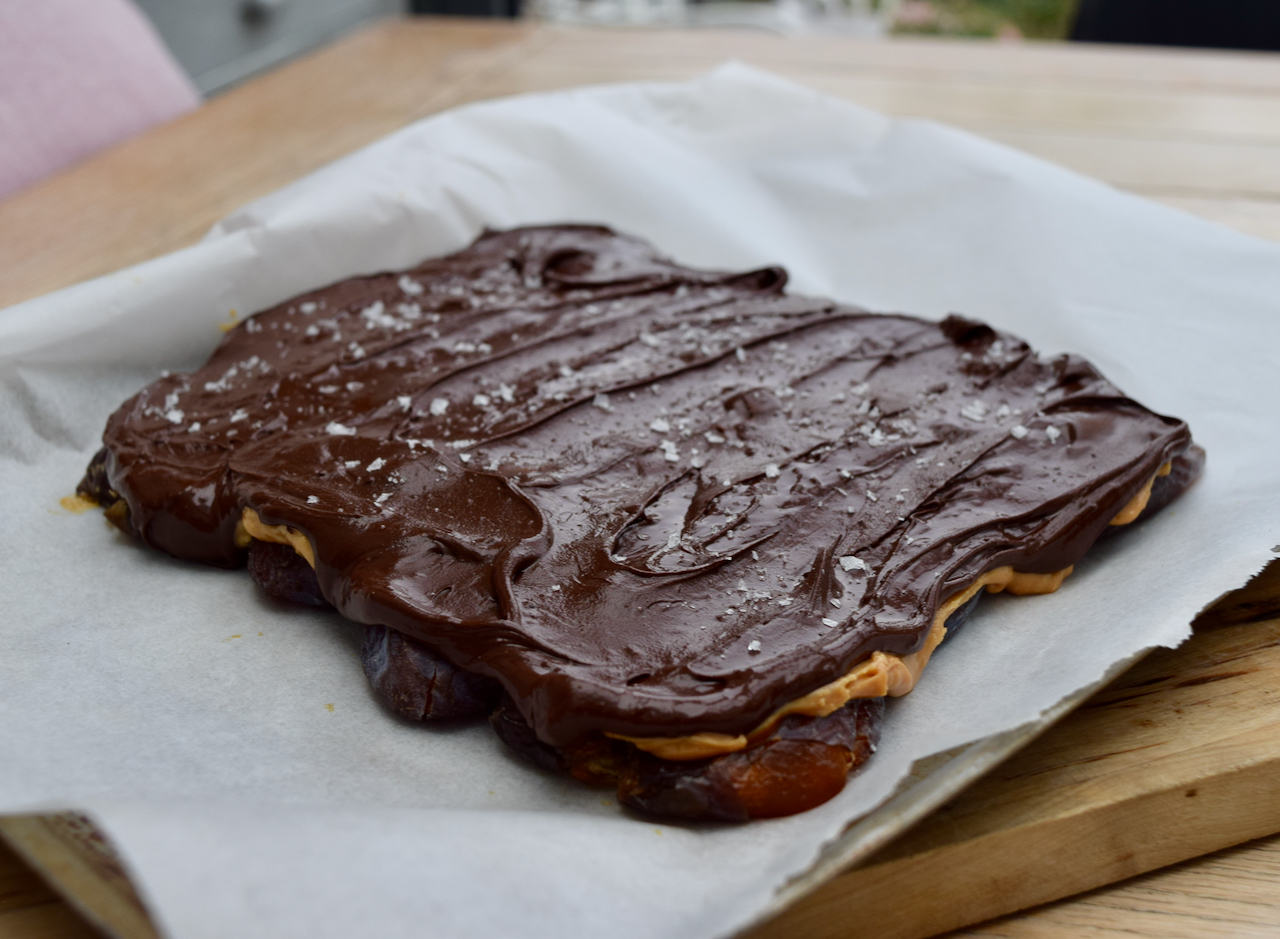 Once set, you can cut into modest squares for nibbling on at your leisure.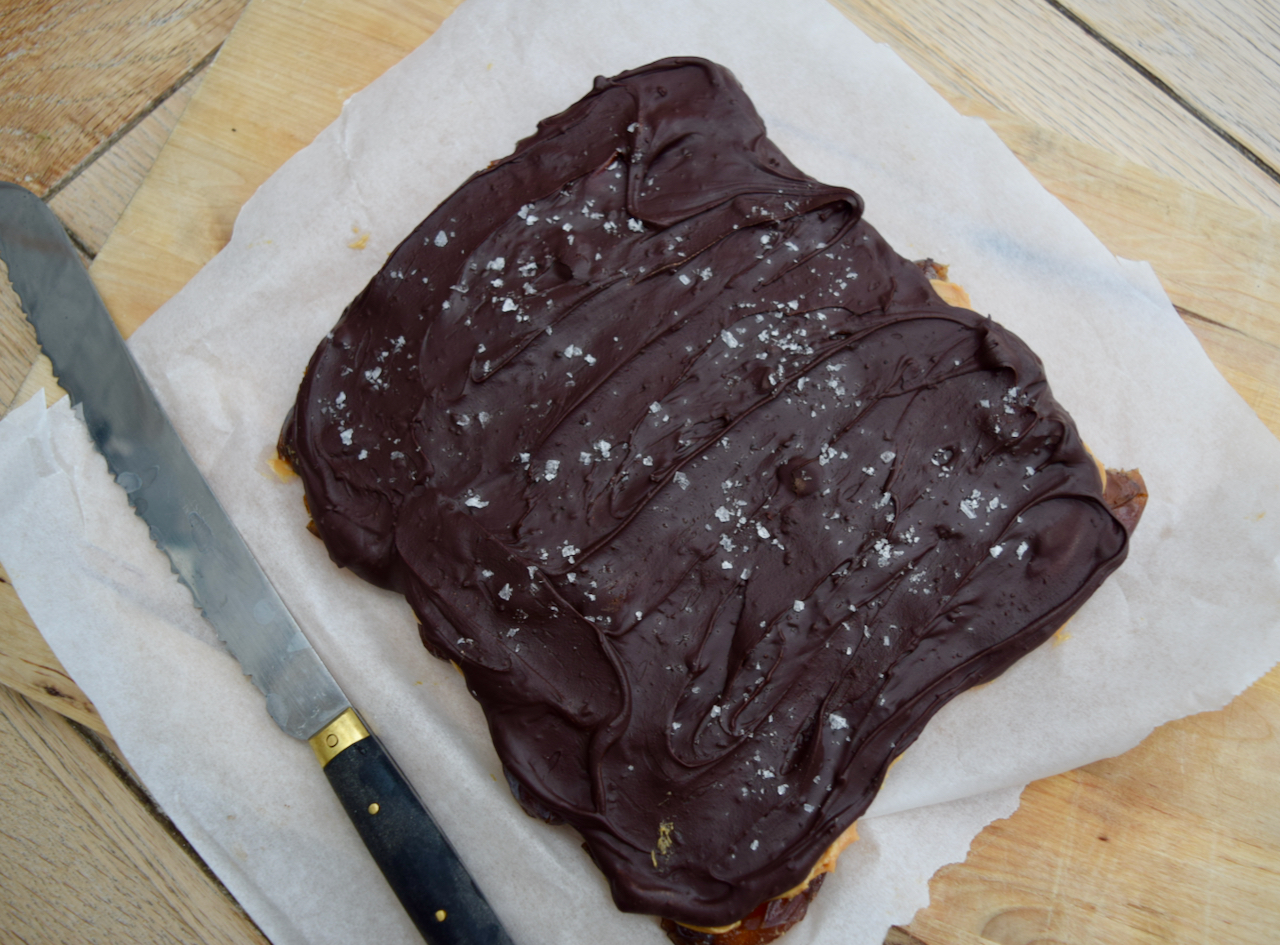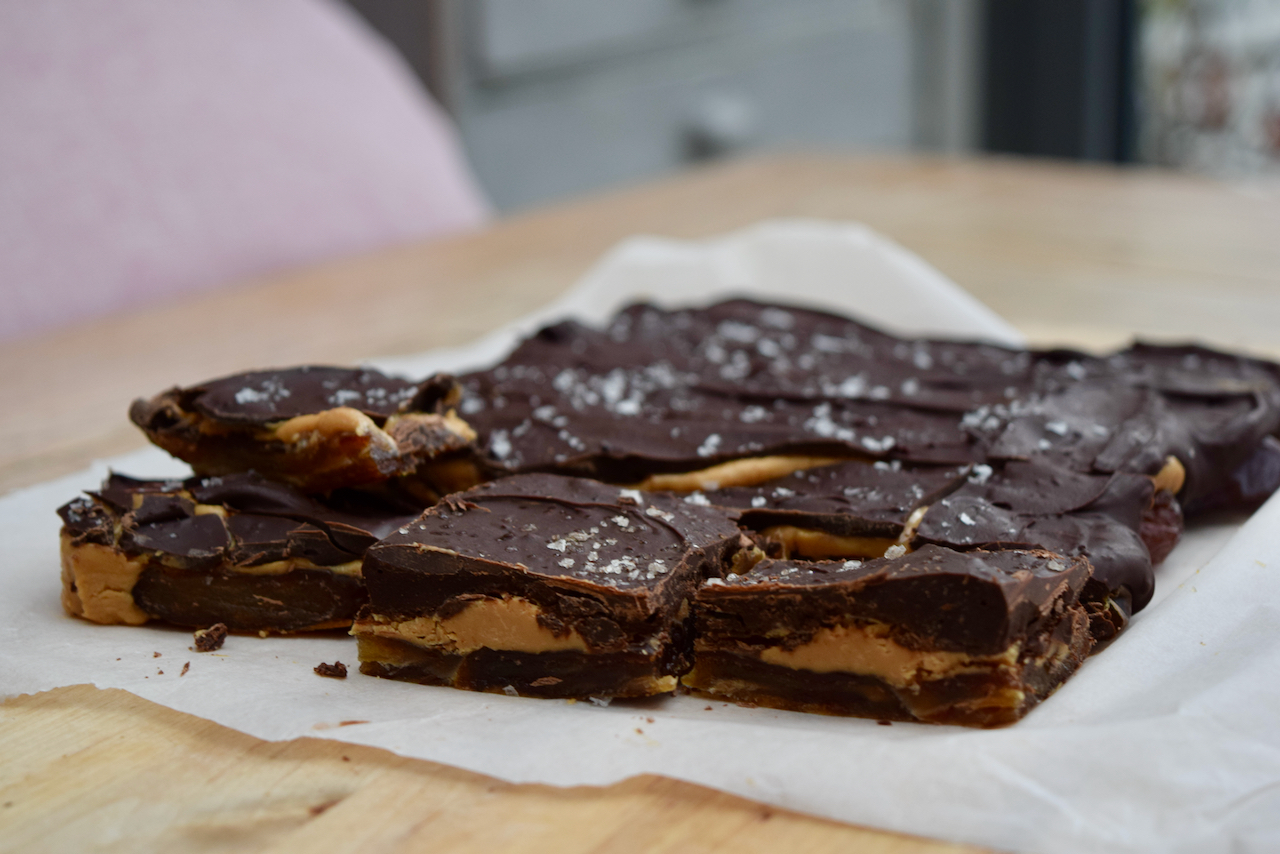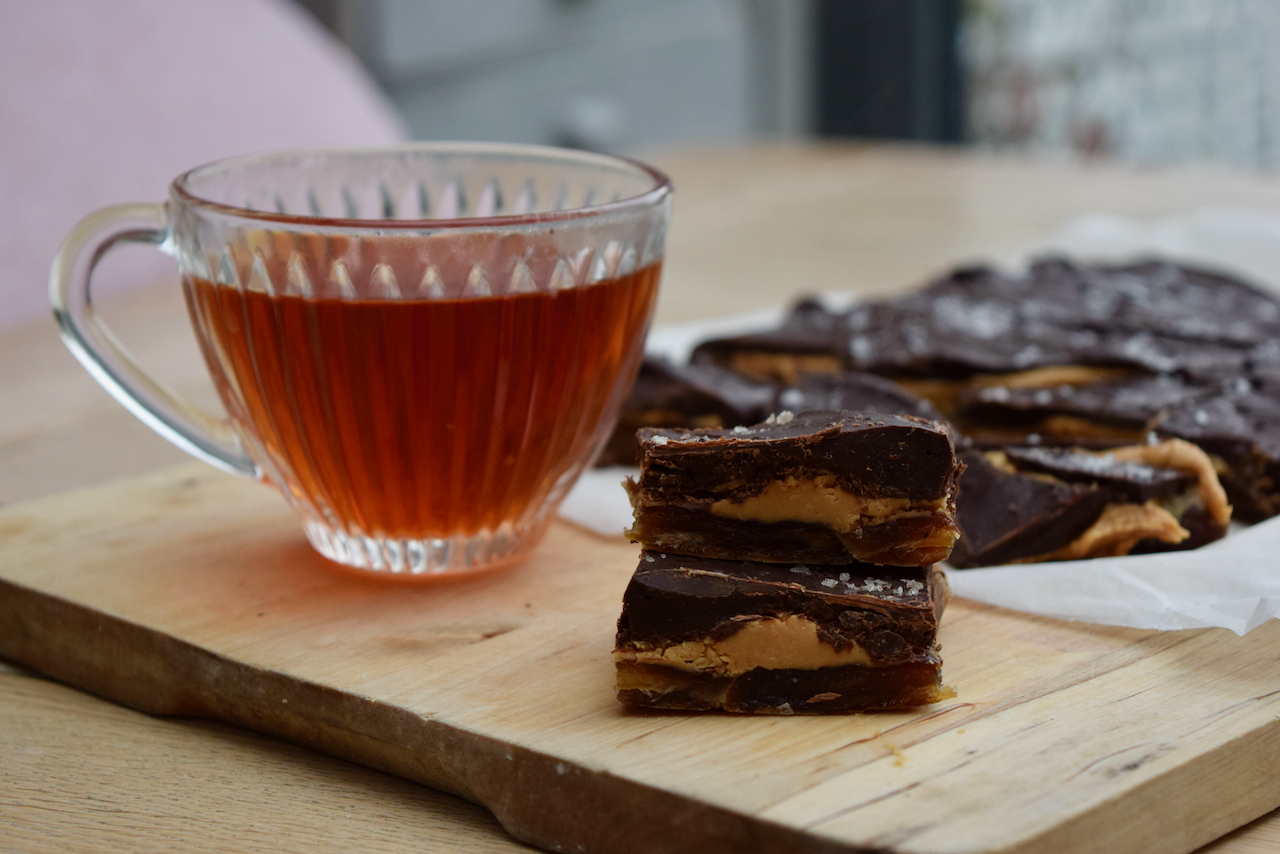 They're mildly addictive, just as a word of warning; I've just had to nip off and fridge forage for another one as we speak.
Lucy x
Date, Chocolate and Peanut Butter Bark recipe
Makes at least 16 squares, square size dependent
You will just need a lined pan and bowls for these
350g soft dates, Medjool are best here, stones removed
150g dark chocolate
4 heaped tablespoons peanut butter of your choice
A good sprinkling of sea salt
Take a small baking tray and line with greaseproof paper.
Gently melt the dark chocolate either in short bursts in the microwave or over a pan of simmering water. Stir until smooth then pop to one side.
Lay your stoned dates into a square shape, then press down with a fork to flatten to create a thinner base layer. Spoon the peanut butter onto the dates and spread out to cover. Pour over the melted chocolate and spread again, so it covers the peanut butter, in a smooth-ish layer.
Sprinkle the top with sea salt then place in the freezer for an hour to set, or for 2 to 3 hours in the fridge.
Cut into modest squares and devour. These will keep in the fridge for at least a week.