Cheesy Marmite Biscuits Recipe
If you are a regular reader you will know I love a little nibble. Almost as much as I love a double entendre in fact. I spend a lot of time seeking out things to nibble when I have a drink which doesn't involve me eating a huge bowl of salted peanuts. I also think, if I have fashioned a homemade nibble for guests at a dinner party then that negates the need for a first course, but that could just be me being lazy and making up my own dinner party rules. I also love finding new things to bake for my Dad who isn't a massive fan of sweet treats, so I ponder savoury biscuits a lot. This does make me sound incredibly vacuous so can I just point out I also spend a good deal of time pondering life, love, the universe, will I ever find a fridge big enough to hold food to feed to two teenage boys. All this rambling is leading to me sharing with you this brilliant recipe for Cheesy Marmite Biscuits.
These divine nibbles incorporate two perfect food bedfellows – cheese and Marmite. They create a salty, savoury nibble which is crisp on the outside and soft inside, ballsy and so moreish I rarely make a single batch as they get eaten far too quickly. To add to this recipe's plus points it's simple, an all in one food processor affair, although if you have biceps of steel, you could make this by hand. You can make the dough in advance and either keep in the fridge or freezer until such times when you have a need for a Marmitey bite of crispy cheesiness. Which is most days if you are me. A huge thank you to Ms Marmite Lover for the wonderful inspiration for these biccies.
I know Marmite is not everyone's favourite spread, I have enjoyed trying to introduce many a non-Brit to it's unusual savoury taste, but when married to good strong cheese and fashioned into a biscuit it will convert many a hater. If not, then sod you, all the more Cheesy Marmite Biscuits for me.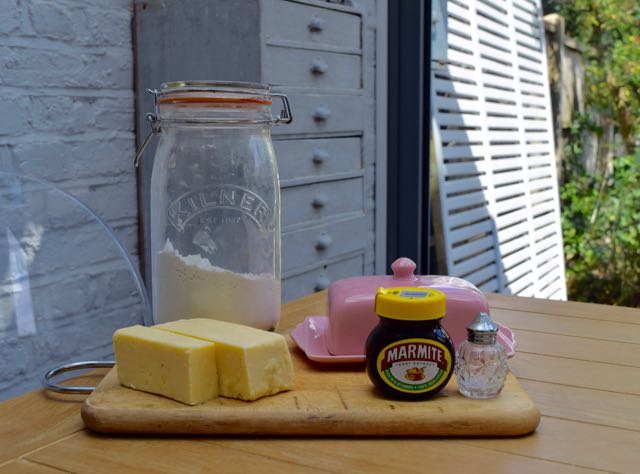 Super simple recipe, with such wholesome ingredients. Unless you really can't abide Marmite *what's the matter with you*, in which case try adding some curry powder or chilli paste for added oomph. I adore Marmite, so I added a super generous heaped tablespoon.
Make a start by pre heating your oven to 160 degrees fan assisted and by lining two large baking sheets. I would recommend using a food processor for this recipe, but if you don't have one, grate the cheese in advance then just rub in all the first four ingredients, adding the Marmite last. Meanwhile, the lazy bastards version is as follows. Take the cheese, cut it into cubes then process until well chopped.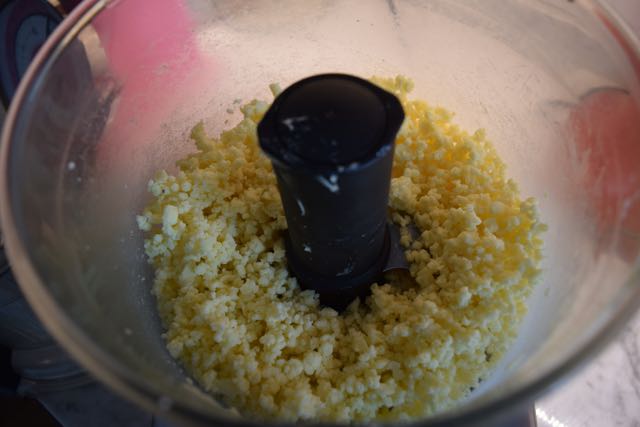 Now, add the soft butter, flour, salt and wonderful generous dollop of Marmite and process again until you have a smooth dough. It may take a moment to come together, don't panic though, it will fashion itself into a ball in the end.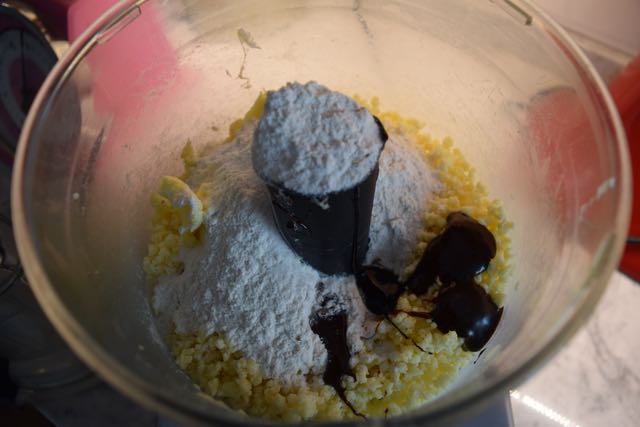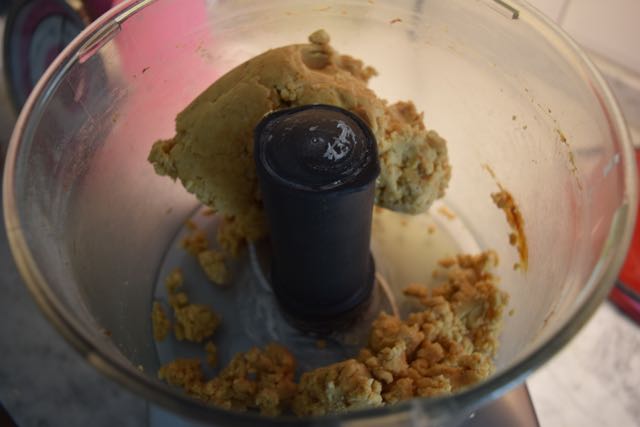 Turn the dough out onto a floured work surface and knead a little to bring it all together.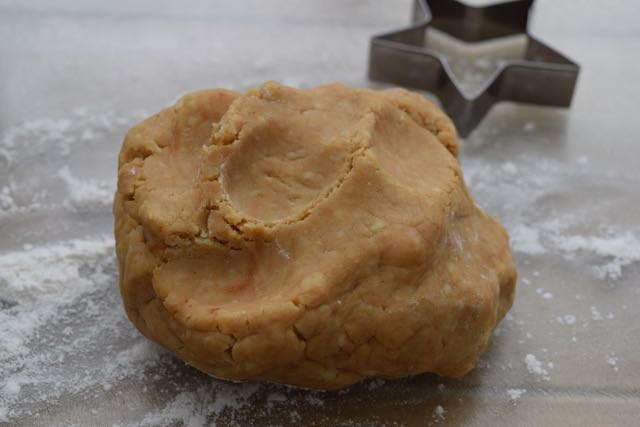 Roll out this flavour packed mixture with a floured rolling pin until it's around half a centimetre thick. Then cut using a cutter of your choice. I went star, but I have about another 120 odd to choose from after a brilliant gift from my Mother a few years ago of a 101 cutter set. So if you need a specific shaped cutter, I am, undoubtedly, your man.
Re-roll the scraps and cut into shapes until you have used all the dough. Place the biscuits onto your lined baking sheets and put in the oven for around 15 minutes or until they are golden brown and smelling amazing.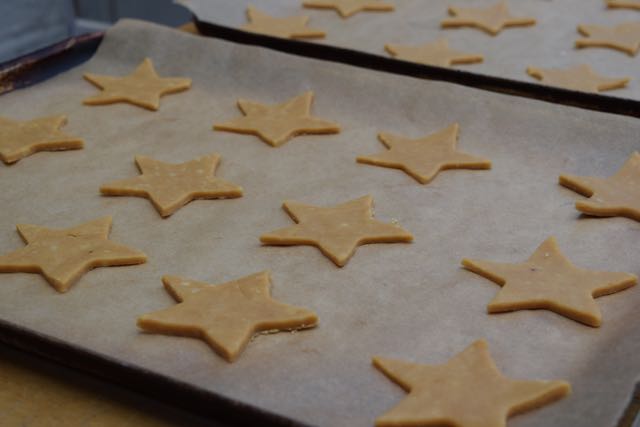 Try not to eat the whole batch, burning hot, from the tray. I always say this, but fear this sort of greed may just be a trait of mine. Back me up here if half the batch disappears from your just-out-of-the oven baked goods.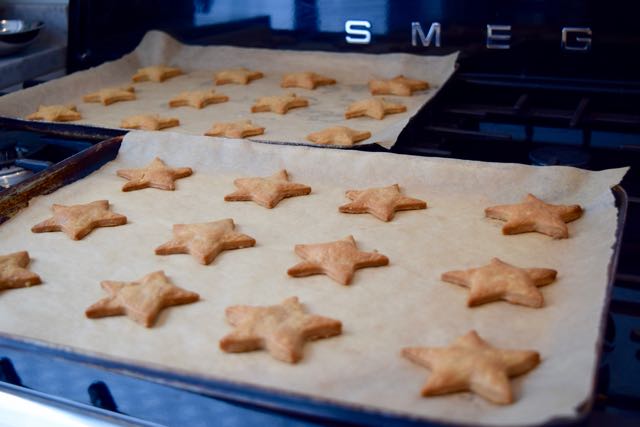 Try and let them cool a touch before serving with drinks or alone, or just whenever the mood takes you.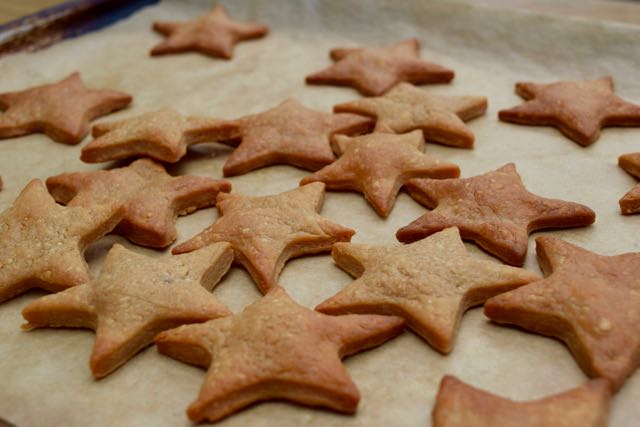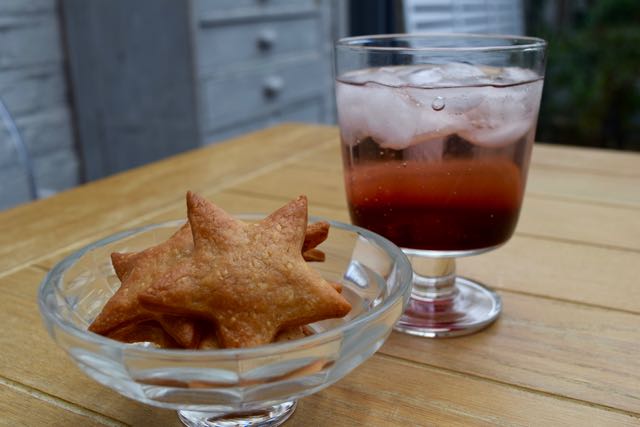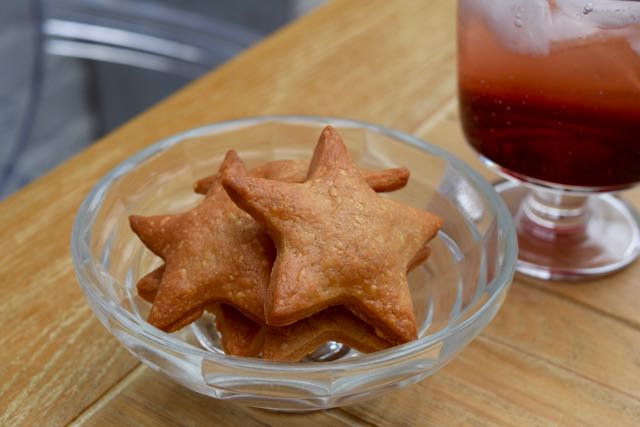 Moorish is a slight understatement where these biscuits are concerned. I often battle with which I prefer – sweet or savoury baked goods. These Cheesy Marmite Biscuits always push savoury back up to the number 1 spot. Apologies in advance for the amount of these you are going to eat.
Lucy x
Cheesy Marmite Biscuits Recipe
Makes around 30 small biscuits, cutter size dependent
You will need an amusing cutter and a food processor
200g strong cheese, cut into cubes
50g salted butter, softened
100g plain flour
1/2 teaspoon salt
1 heaped tablespoon Marmite
Pre heat your oven to 160 degrees fan assisted and line two large baking sheets with greaseproof paper.
Take your food processor and add the cubes of cheese. Process until finely chopped. Add the soft butter, flour, salt and Marmite and process until you have a soft dough.
Turn the dough out onto a floured work surface and give it a little knead. Roll out using a floured rolling pin until around half a centimetre thick. Cut into shapes and place these onto your lined baking sheet. Re-roll until you have used up all the dough then place the baking sheets into the oven for around 15 minutes or until the biscuits are golden, crisp and smelling amazing.
Leave to cool before devouring. Any uneaten biscuits will keep in an airtight tin or jar for 3 to 4 days. The uncooked dough can also be frozen and defrosted before cutting into shapes and baking.
SaveSave
SaveSave
SaveSave
SaveSave
SaveSave