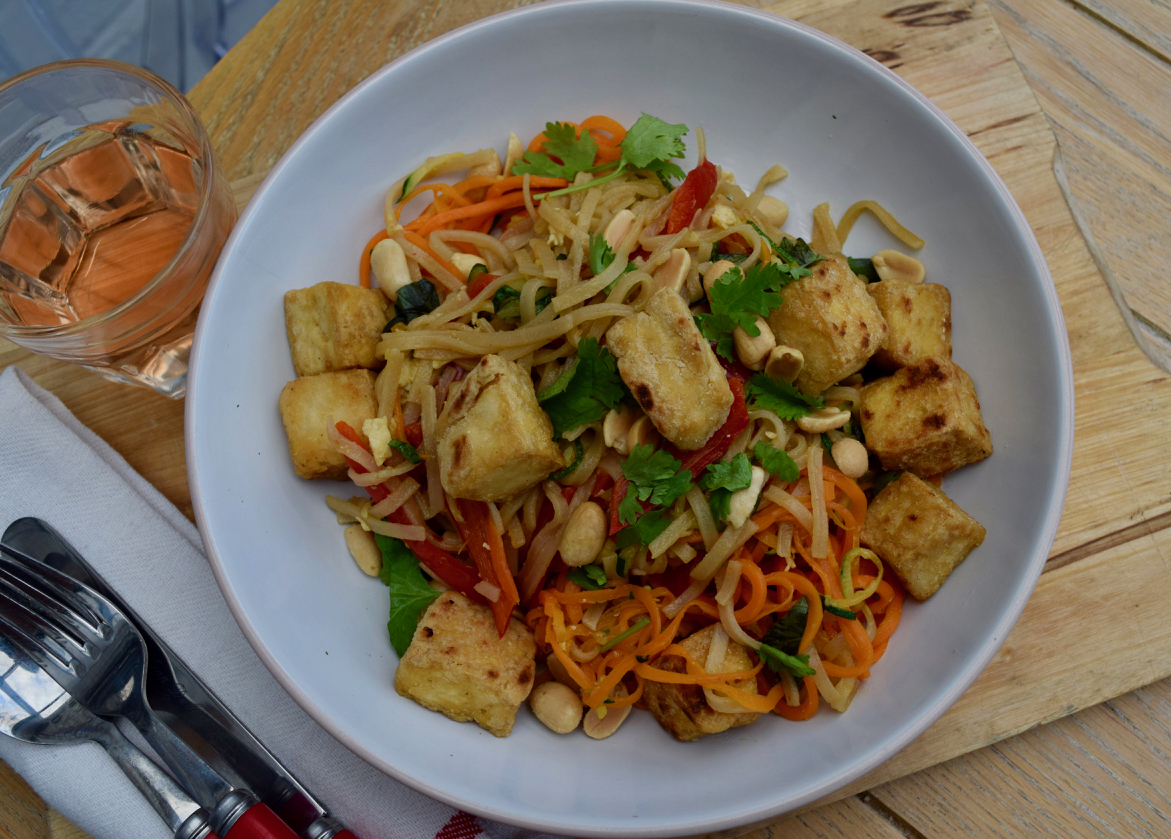 Crispy Tofu with Rainbow Pad Thai Recipe
Prior to discovering this recipe I had only had one unfortunate foray into the world of tofu. I was on a high protein diet and felt it would be the answer to my prayers. It wasn't. I didn't marinade it, coat it or really do anything delicious to it, so I wrote tofu off as a bad idea. Until now, that is. All it takes is a little cornflour and some sesame oil to turn this wonderful vegan protein source into something crisp and delicious. Partner my Crispy Tofu with some Rainbow Pad Thai noodles and you have a plant based supper even my confirmed meat eating family will enjoy.
Tofu, in my mind, has no real discernible taste or flavour. It's a little like egg white: until, that is, you give it a crispy coating and fry it. This simple process creates a tasty, crisp morsel I even managed to get George to eat. On the subject of the accompanying Pad Thai, I have spent years trying to find the correct combination of flavours to create the sauce. At last, with just a few store cupboard staples, I will be using this salty, sweet, spicy mix to pour on pretty much everything. You don't have to serve it with the Crispy Tofu, the noods go super well with anything from chicken to prawns, or don't even bother, just go for a big bowl of Pad Thai all by itself. I shall be eternally grateful to the lovely Pinch of Yum blog for the inspiration.
We are a noodle loving household, with George's staple meal being the 2 minute variety. It is good, however, to mix things up a little and for him, to at least include tofu and the odd vegetable to accompany the, not that healthy, ramen.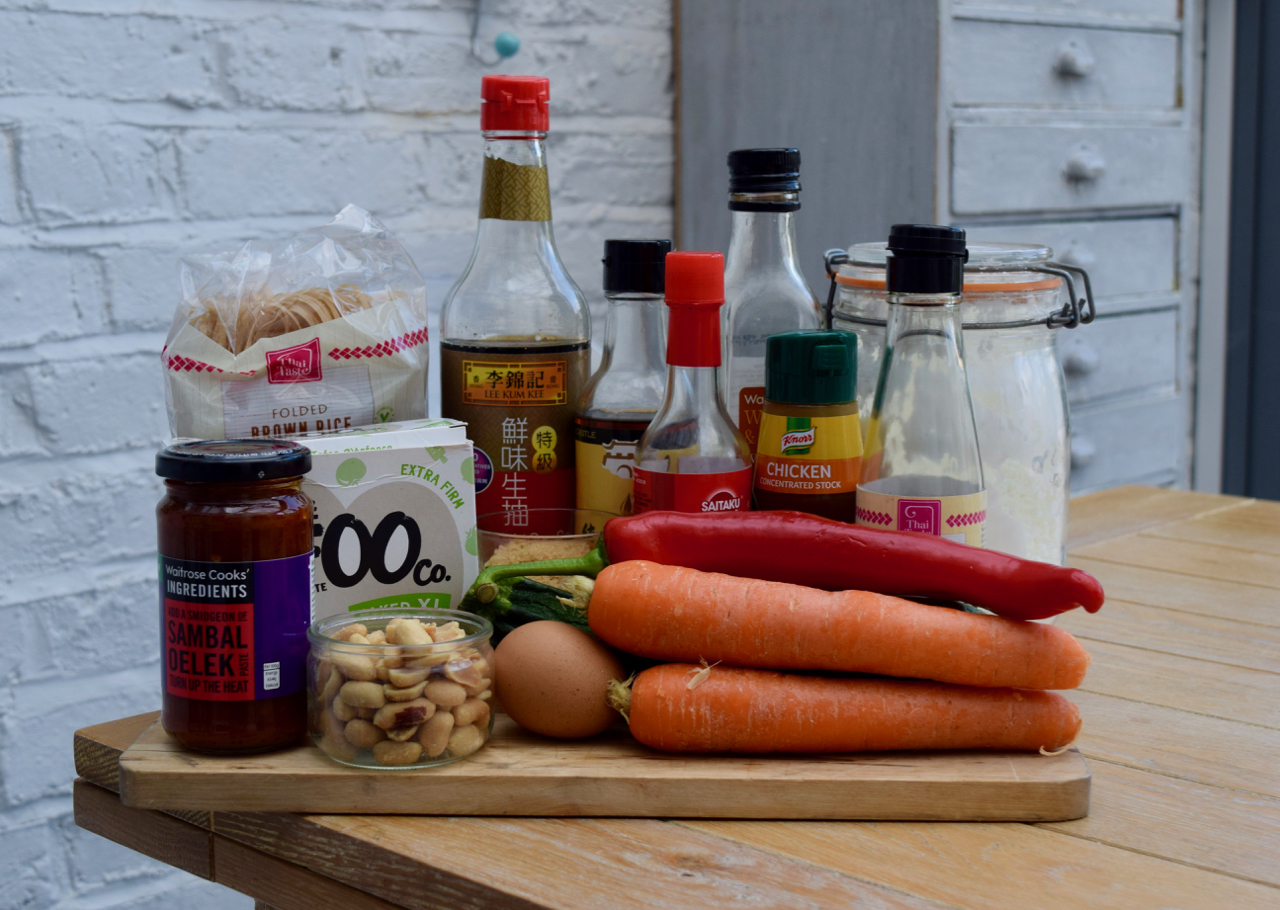 Don't be alarmed by the size of this recipe line up. I had most of the ingredients lurking at the back of my cupboards, with the exception of the oddly name Sambal Oelek which is really just a lovely spicy, chilli paste. For vegans, use a vegan chilli paste instead. Likewise use vegetable stock and swerve the egg for vegetarians/vegans. The rest is all just fresh veggies, the likes of which you can choose depending on a fridge forage or use the ones your family tolerate.
Make a start with the tofu. This can keep warm in the oven while you make the Pad Thai, so pre heat your oven to 140 degrees to keep it good and hot. Next, drain and pat dry your tofu on some kitchen paper. Then chop into reasonable sized cubes.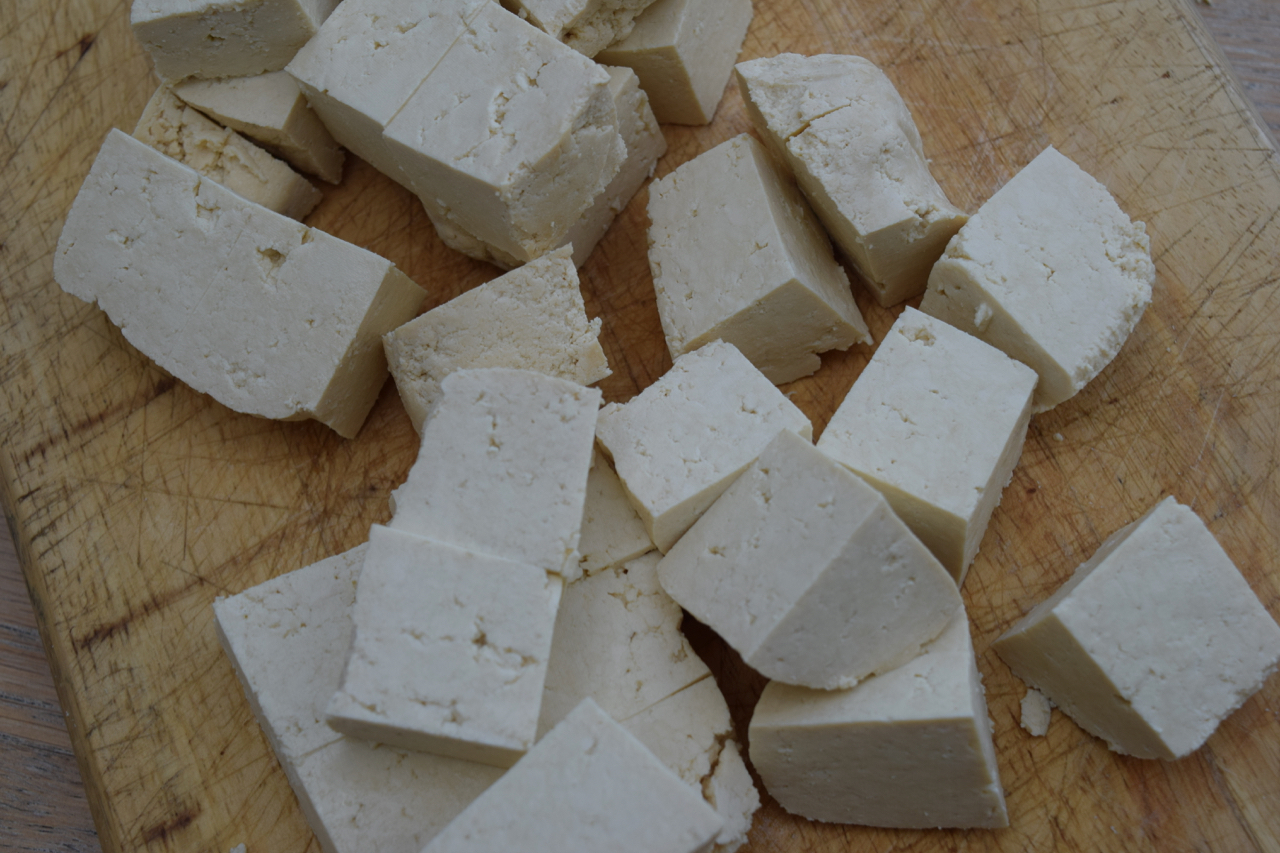 Next, add the cornflour and some salt and pepper to a food bag or bowl and toss in the tofu cubes. Coat well.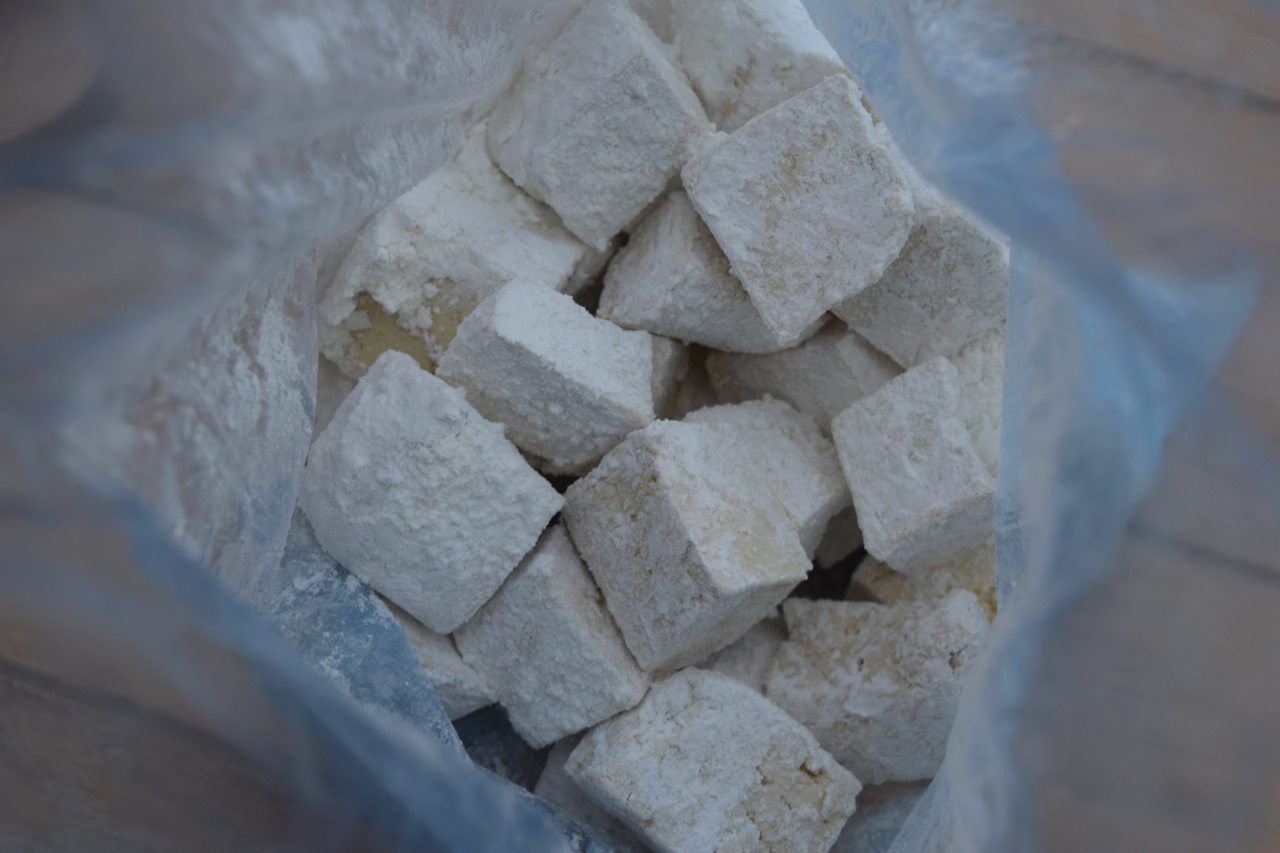 Heat a wok or frying pan with around 3 of tablespoons of sesame oil until sizzling then, shaking off any excess cornflour, add your tofu. I cooked mine in batches so as not to overcrowd the pan.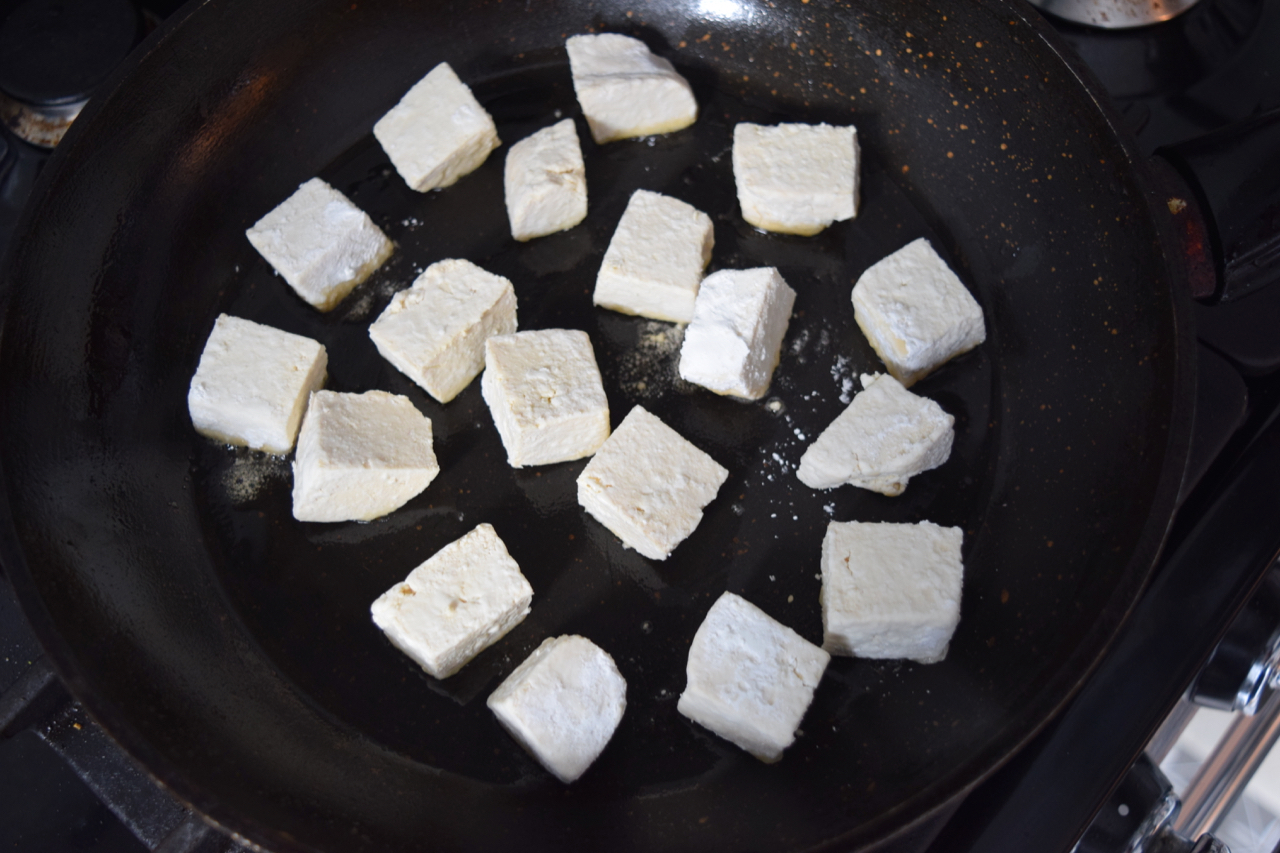 Cook these until golden, sizzling and crisp. This takes longer than you think, around 10 to 15 minutes. Keep tossing them around to ensure all sides are crisping. Repeat with the second batch, adding more oil as needed, then place on a tray in your pre heated oven whilst you make the Pad Thai.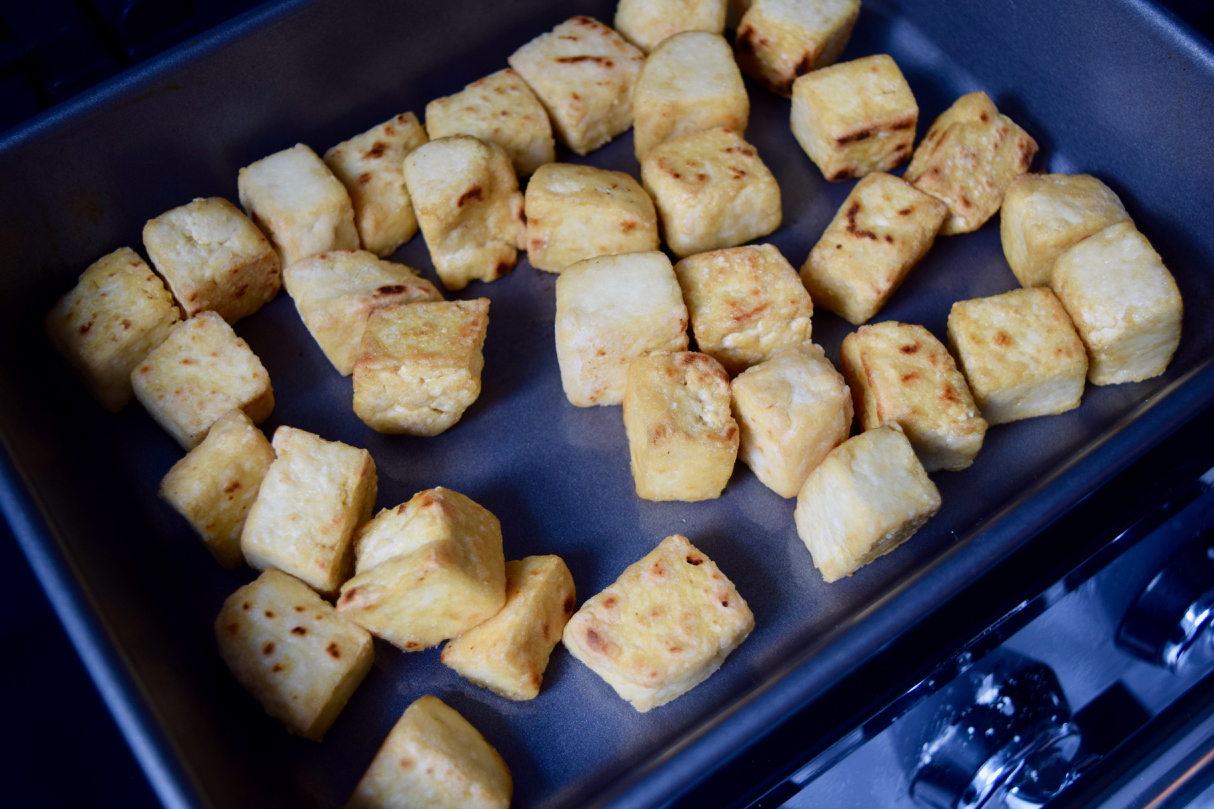 Start with the dressing. Add the fish sauce, or vegan alternative, brown sugar, vegetable stock, vinegar, soy and chilli paste to a small bowl or jar with a lid. Give the mixture a good whisk or shake the jar to blend.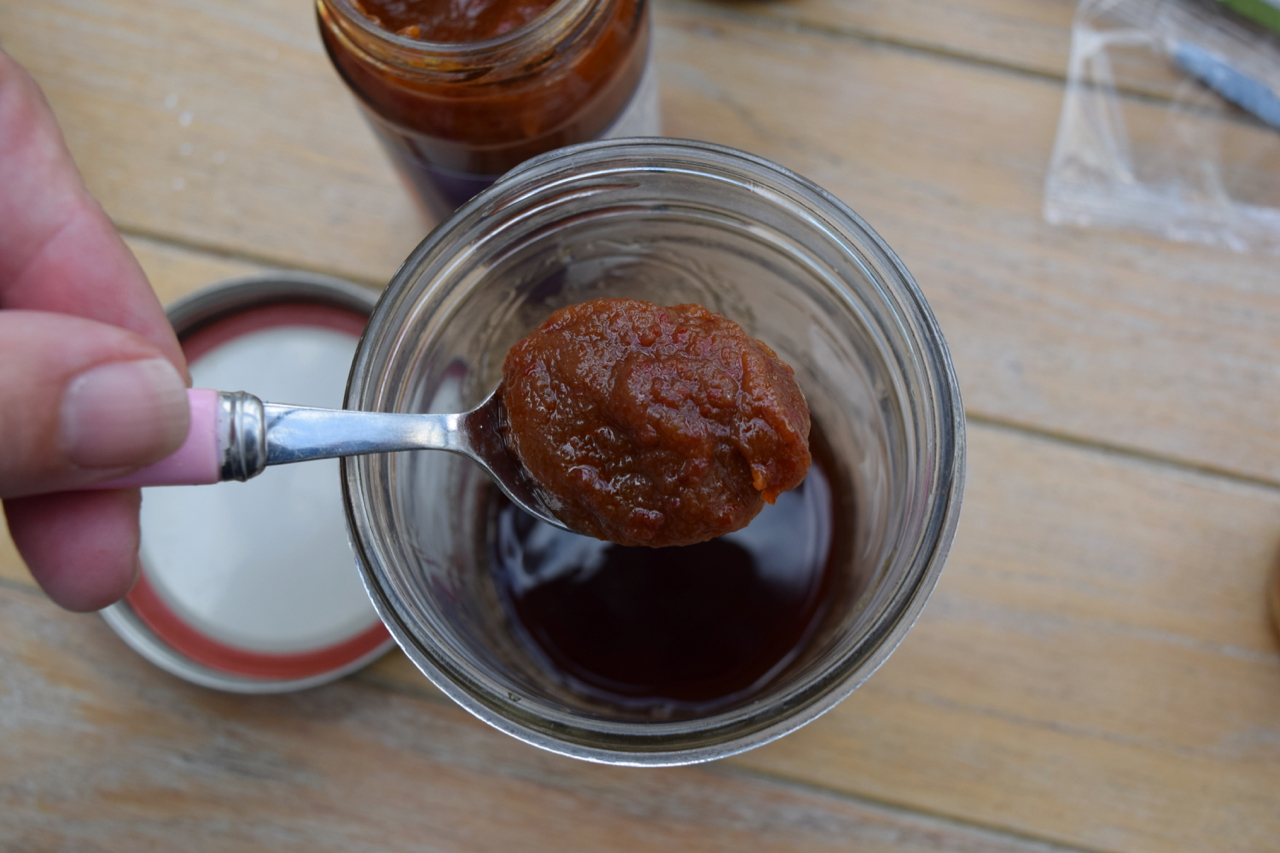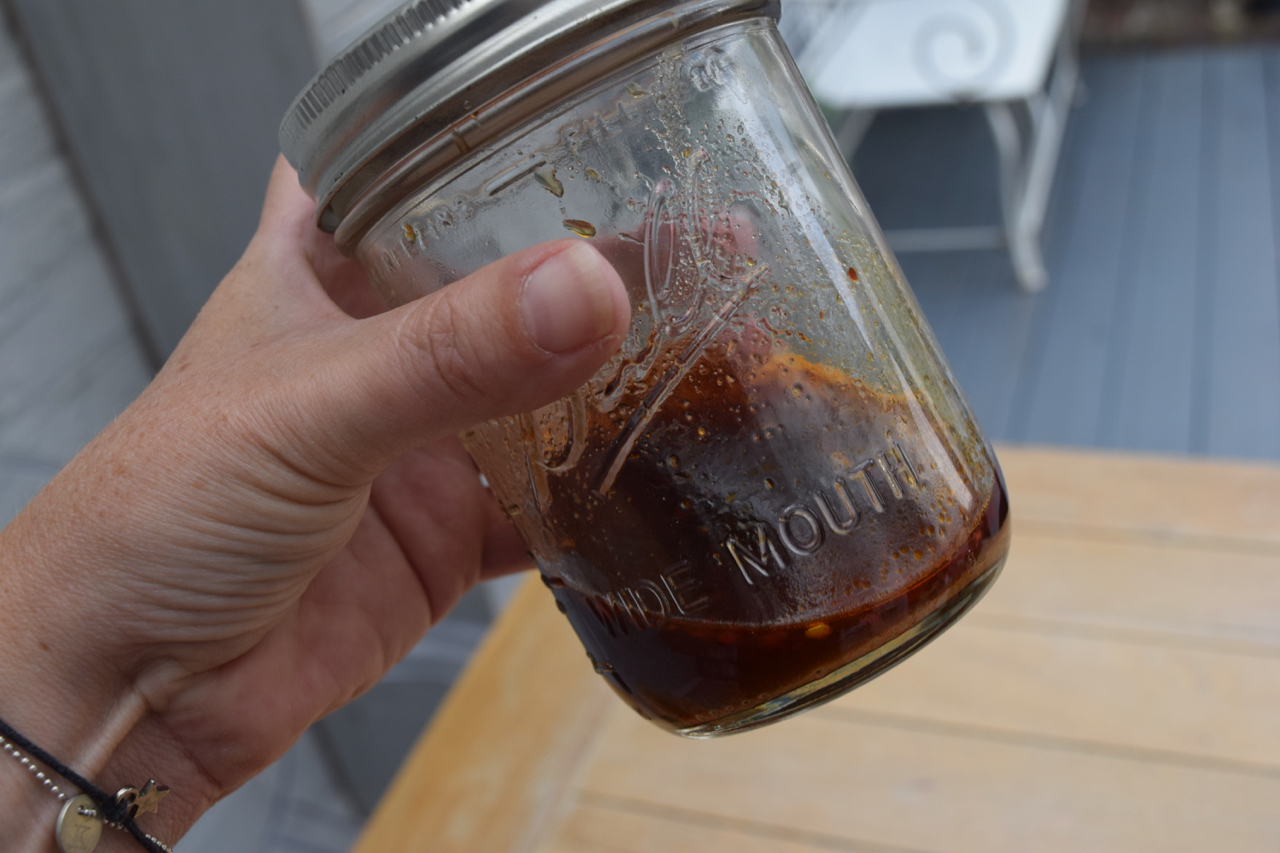 Pop this to the side while you prepare the noodles and vegetables. Cook the noodles according to the instructions on the packet. I let mine sit in boiling water then once softened, rinsed them in cold water and drained them well.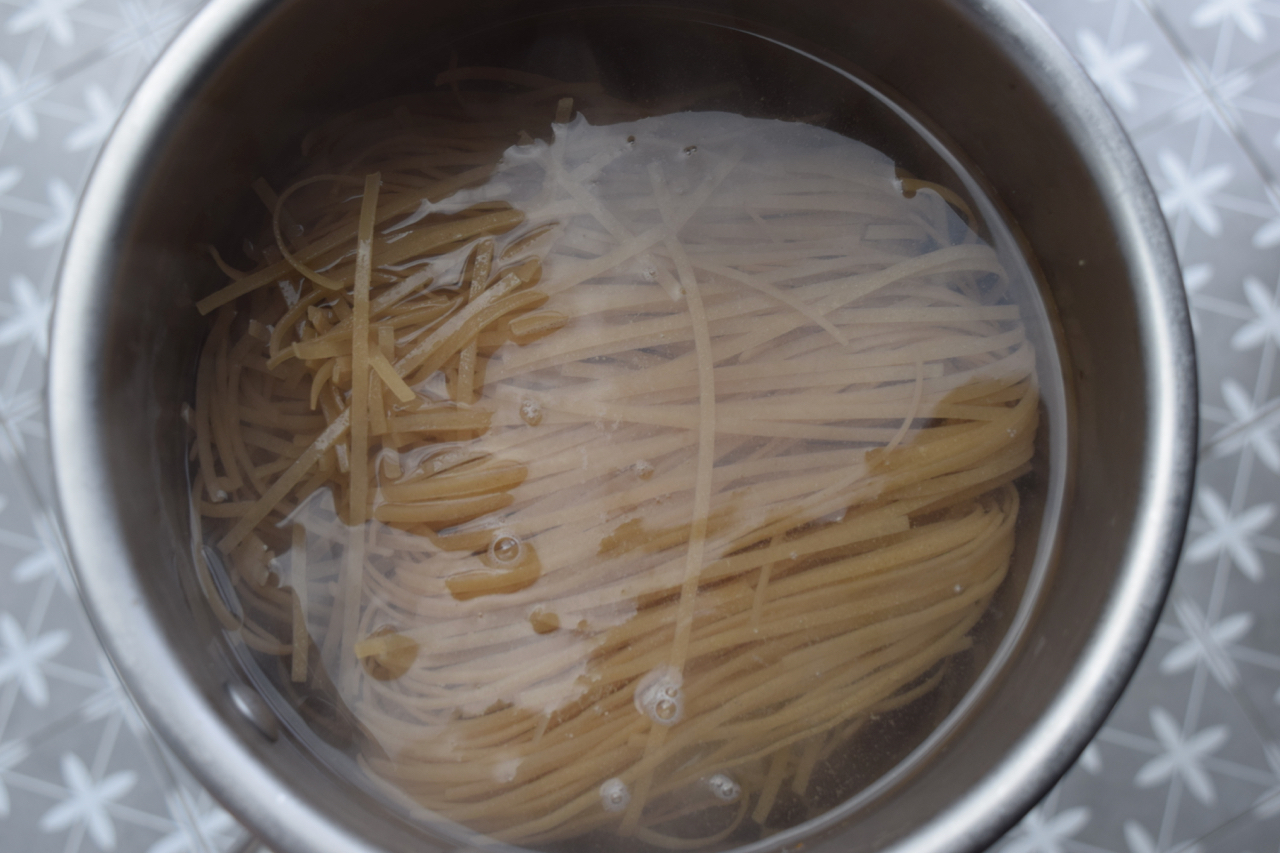 Next finely slice or spiralize your vegetables. I managed to spiralize *having dusted it off* the carrots and courgettes, but chopped the pepper and onion.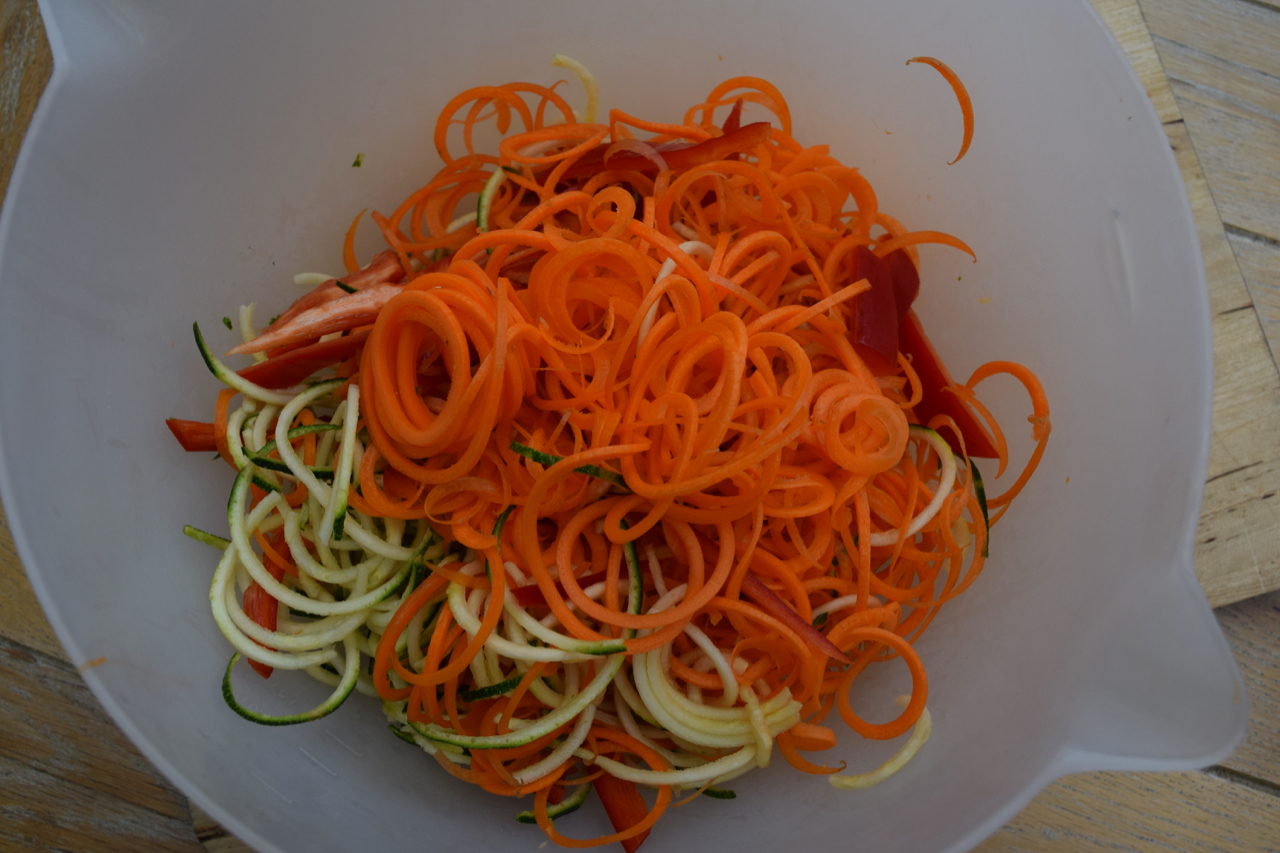 Heat some more oil in the wok or frying pan, I used wok oil, heat to high then fry the rainbow vegetables until taking on some colour and just cooked, but still crisp.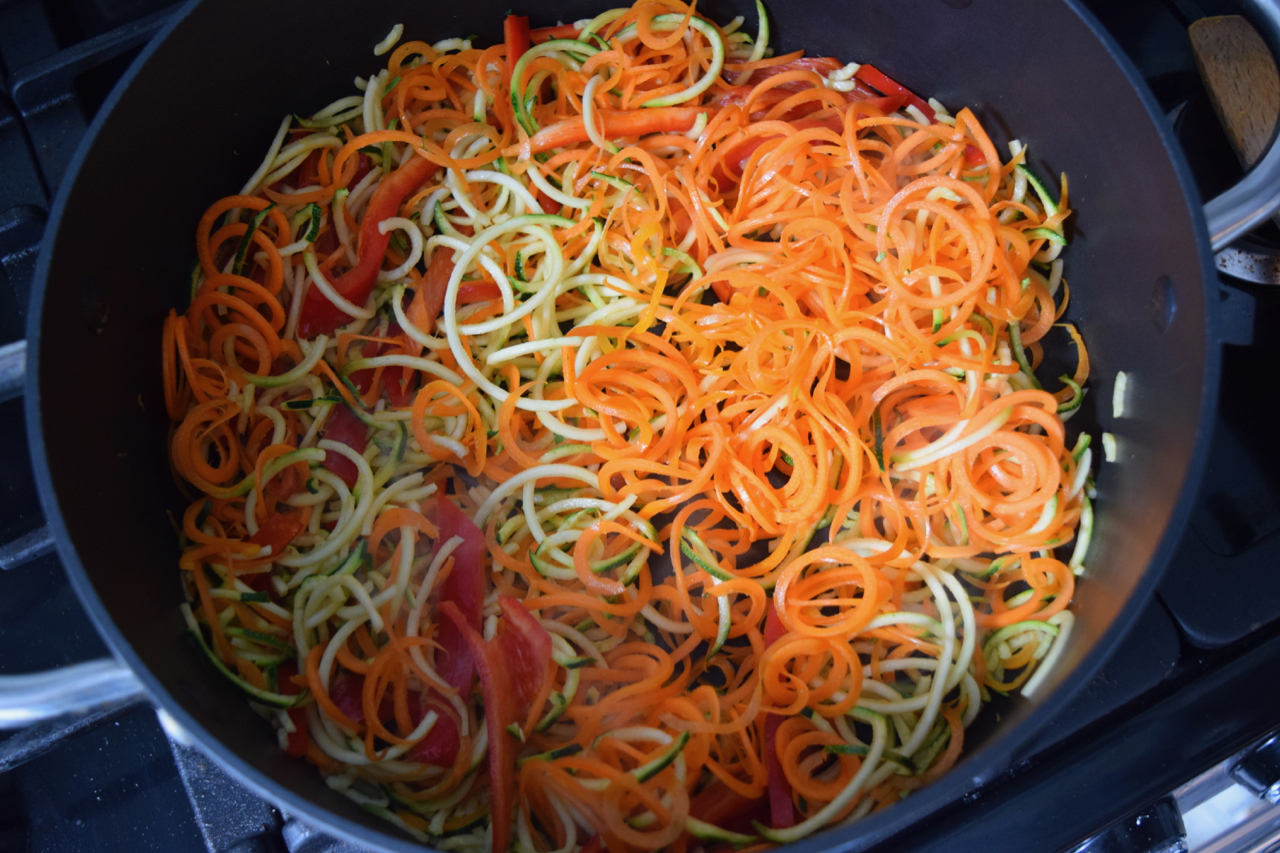 Take them out of the pan and pop on a plate while you cook the noods. Add a touch more oil to the pan and add the drained noodles. Toss around to reheat then push to one side of the pan.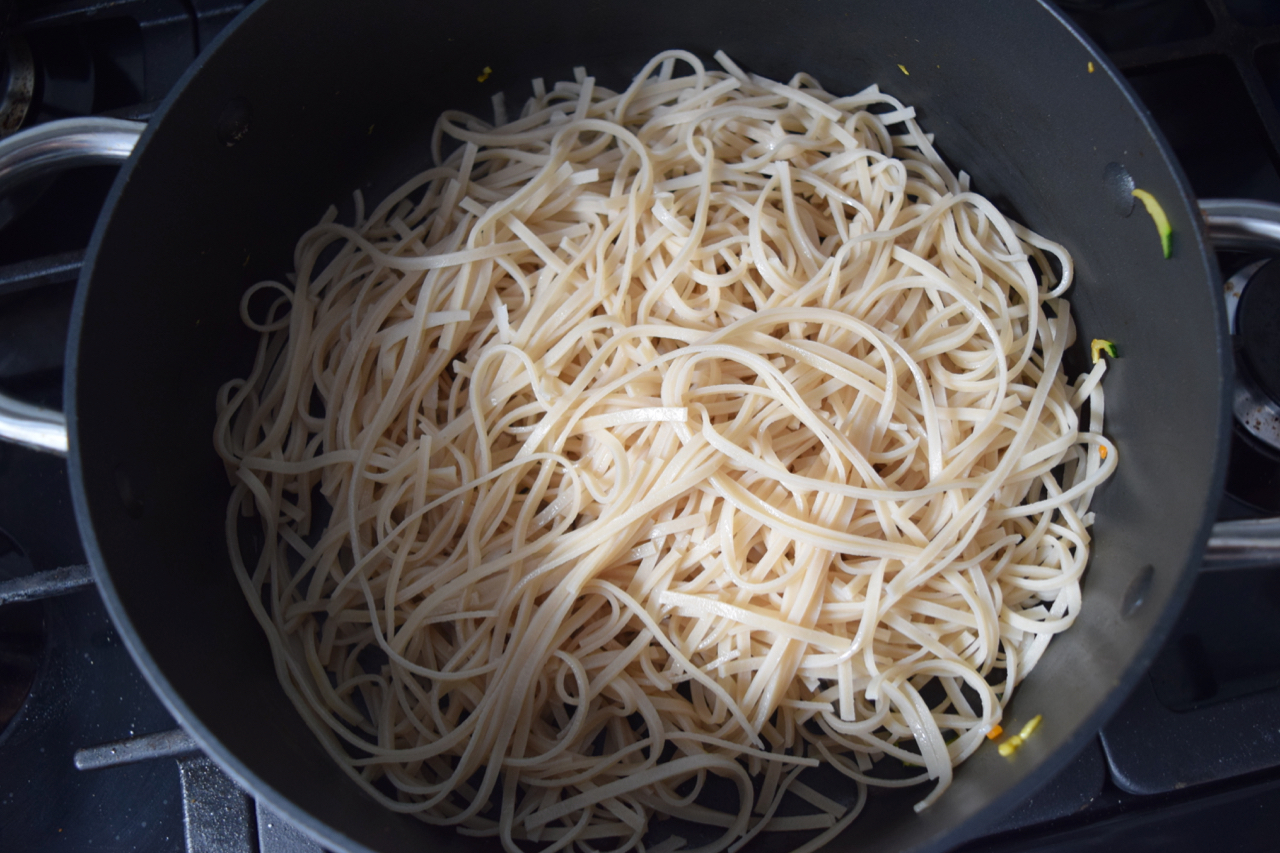 Add the beaten egg to the pan, if you're using, and scramble quickly then mix back in with the noodles.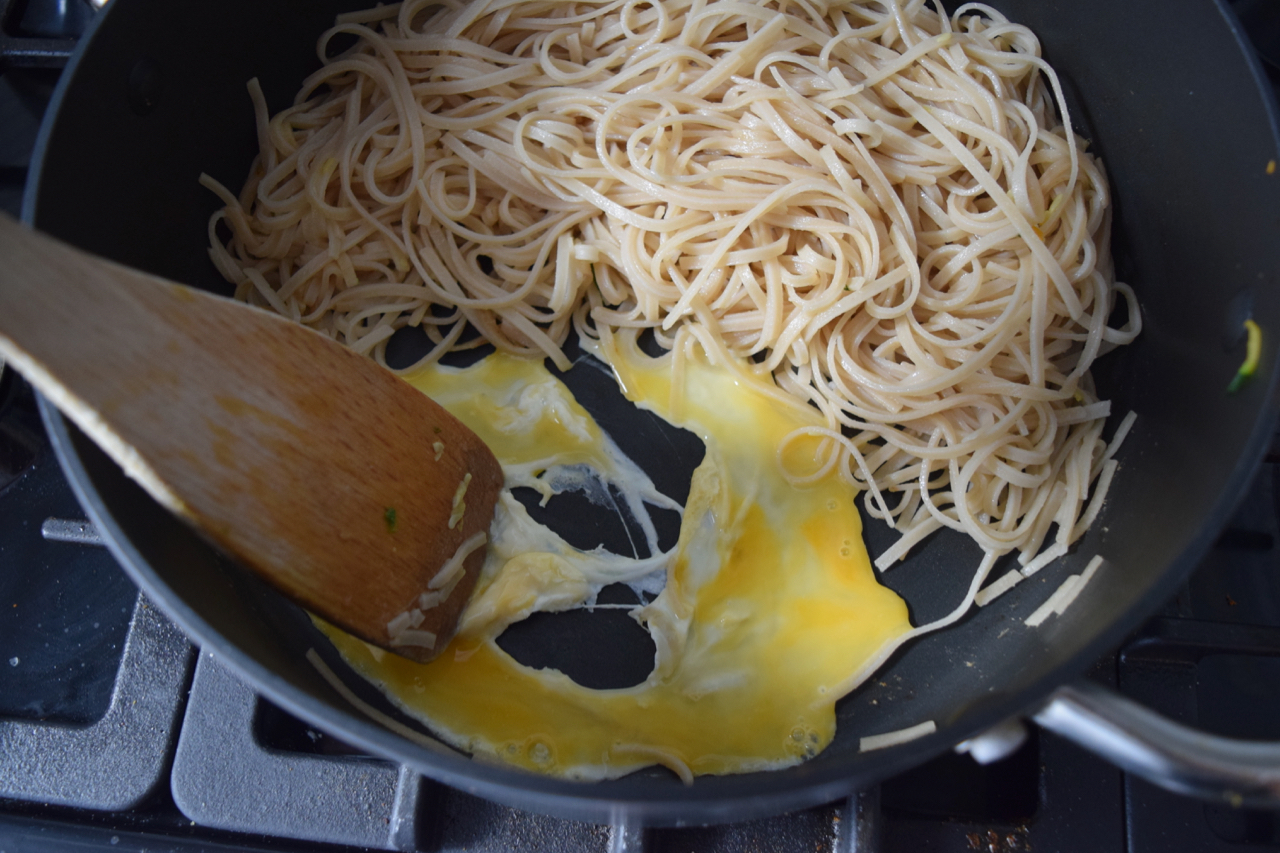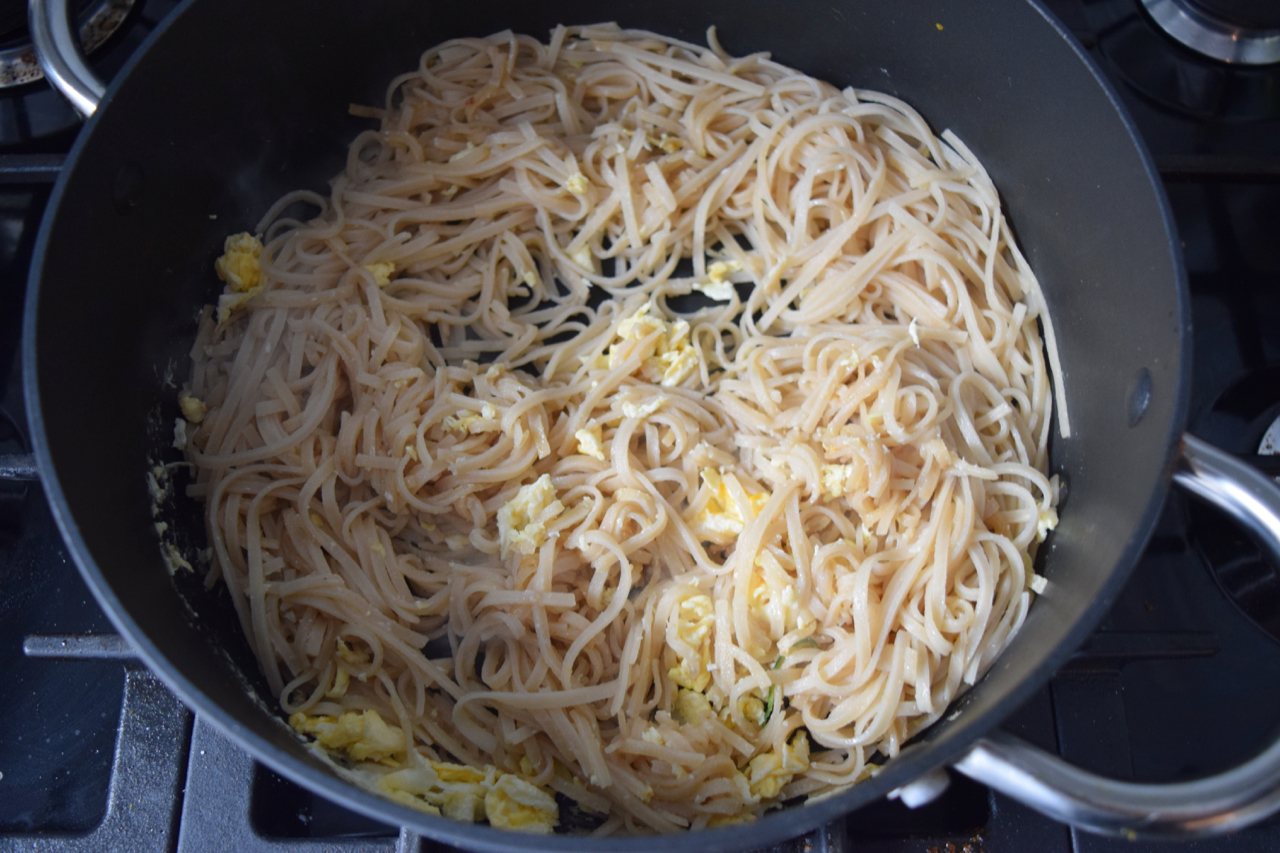 Pour on the Pad Thai dressing, stir well, then tip the rainbow vegetables back into the pan. Stir everything together really well then add the chopped herbs of your choice and salted peanuts.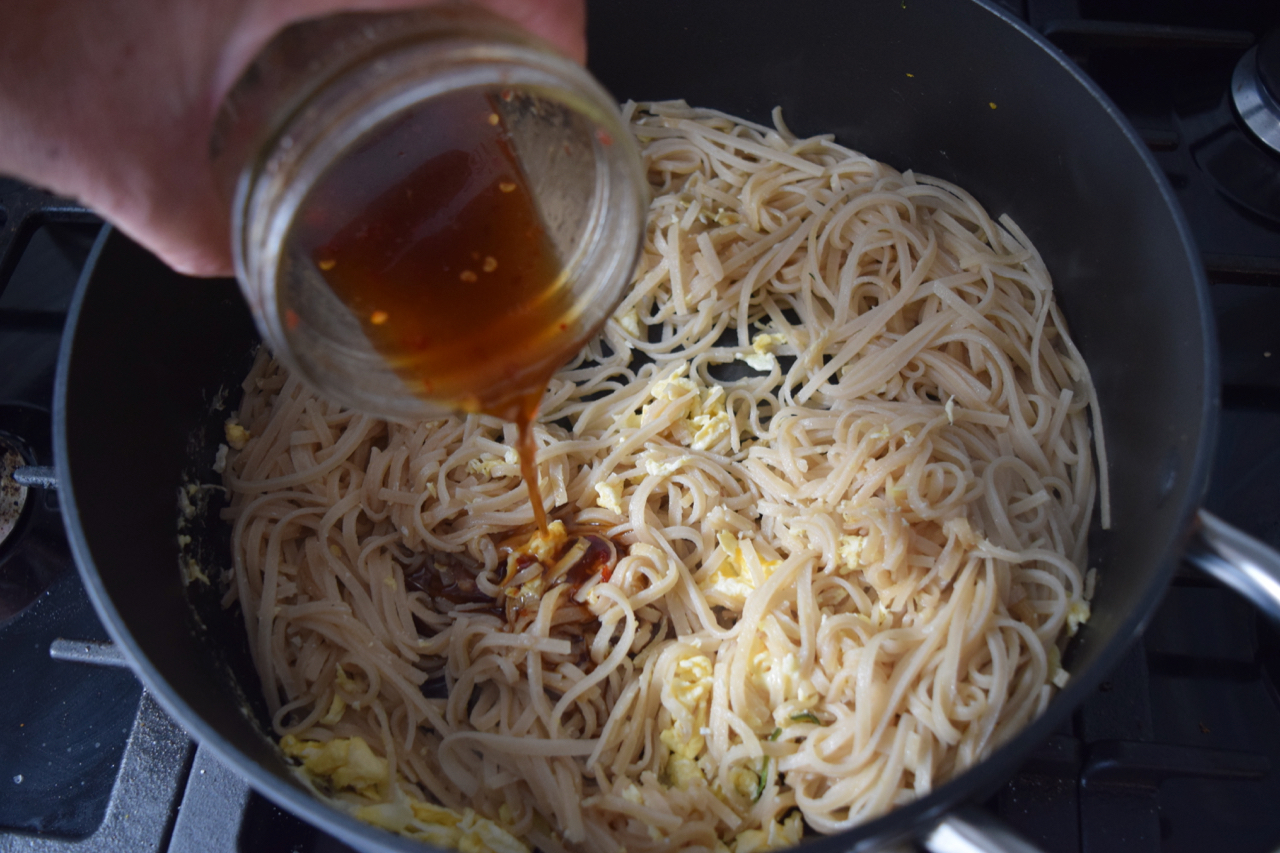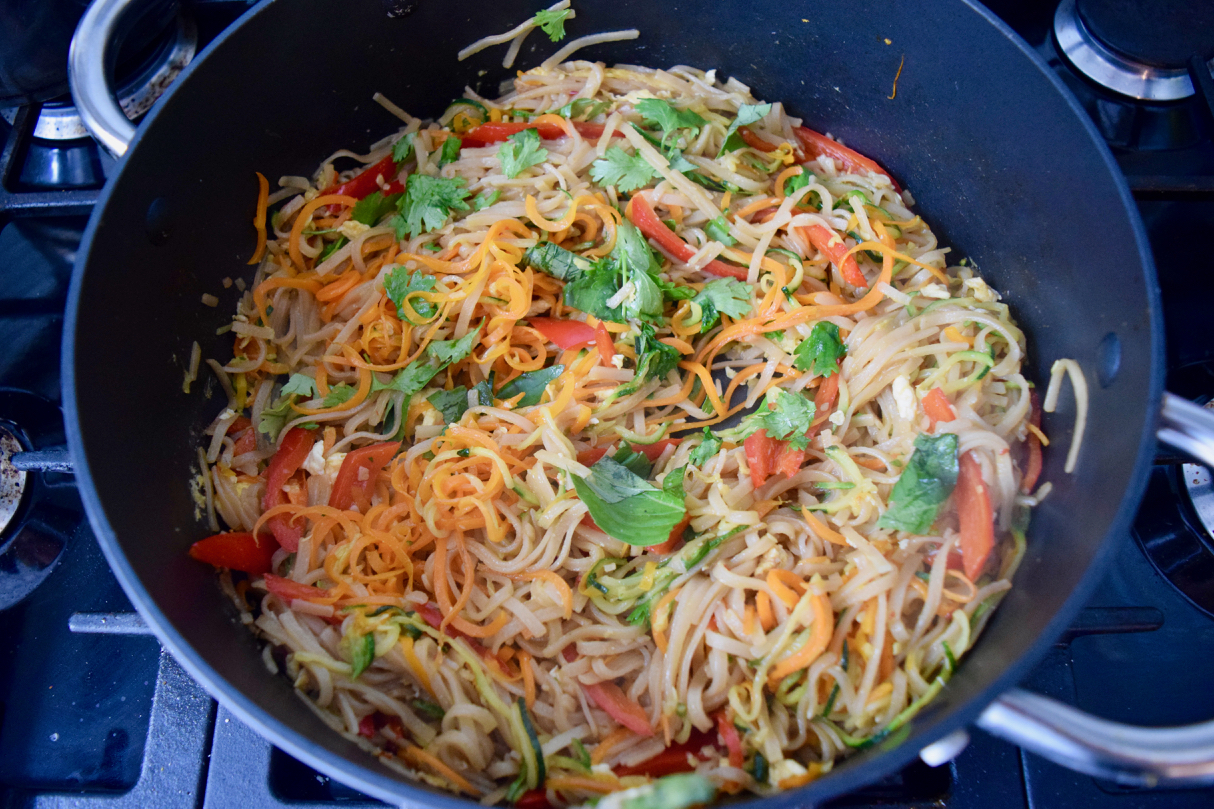 Pile into serving bowls, top with the hot Crispy Tofu sprinkled with salt and pepper, then garnish with more herbs and more peanuts, if you like. Devour in big hot mouthfuls, sauce dribbling down your chin, optional.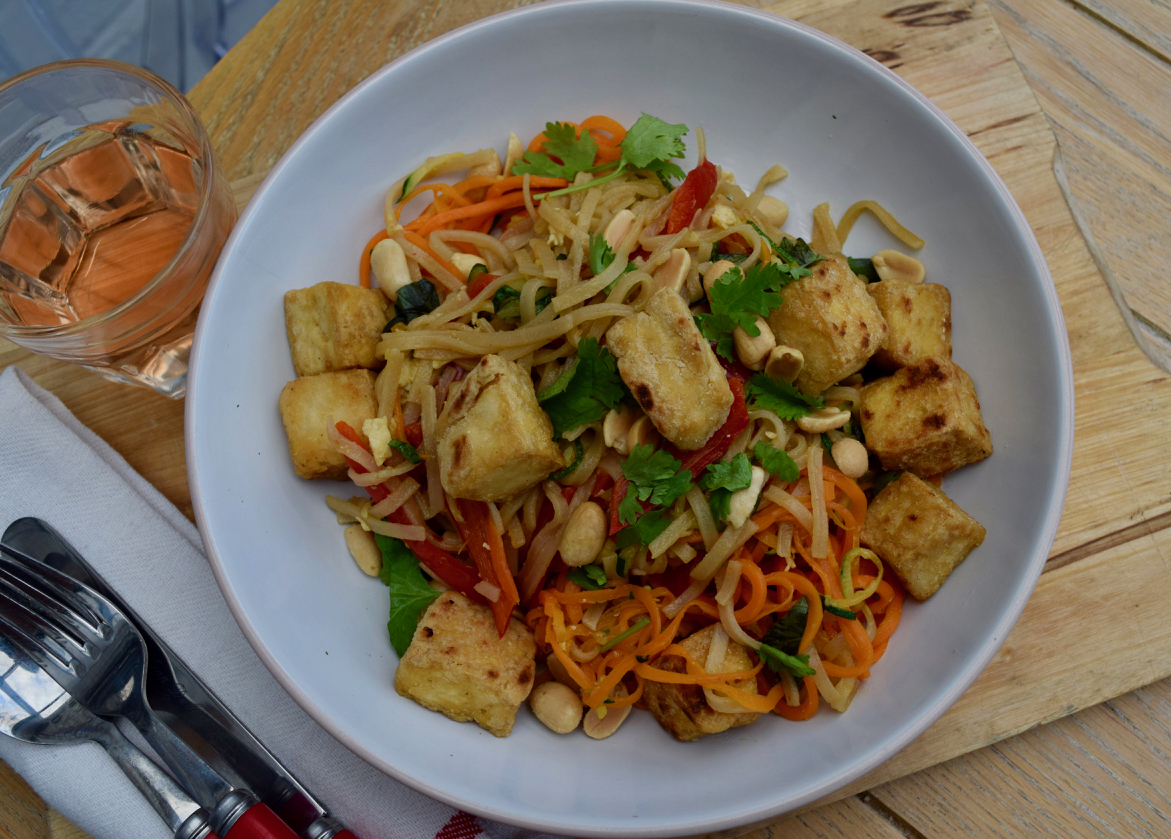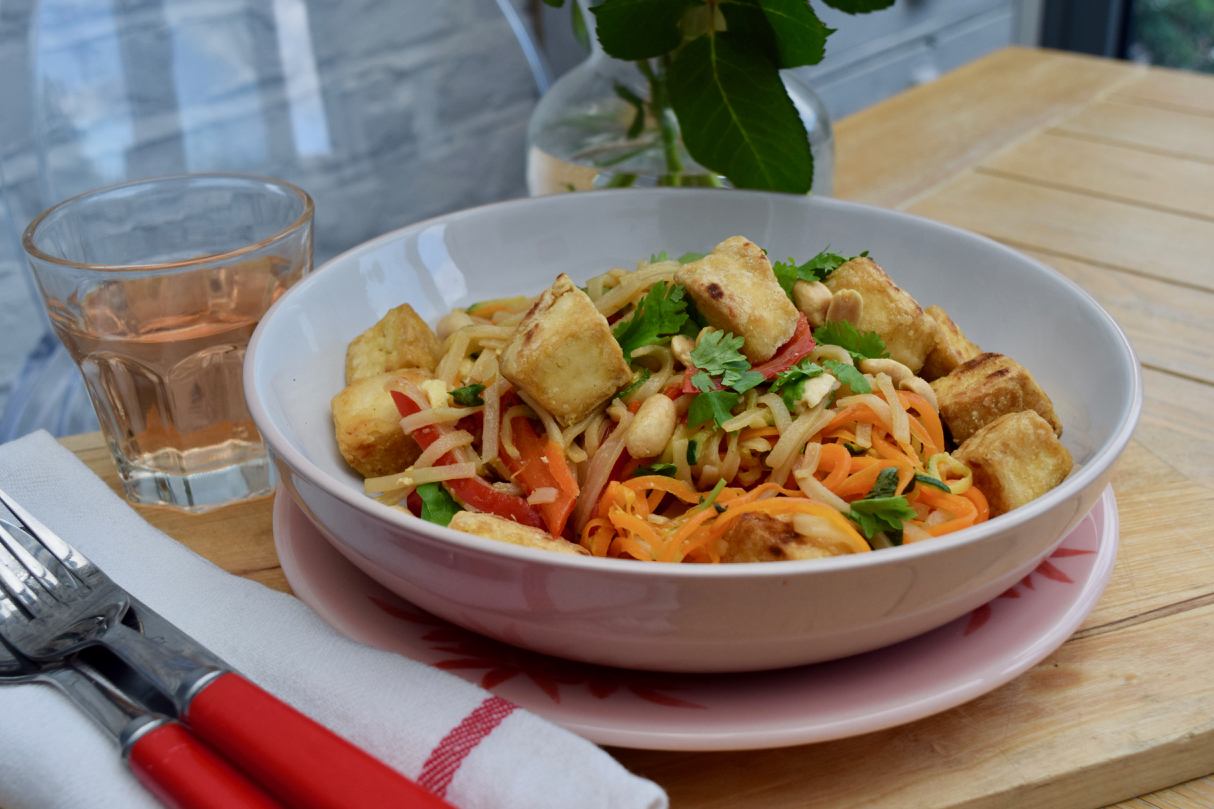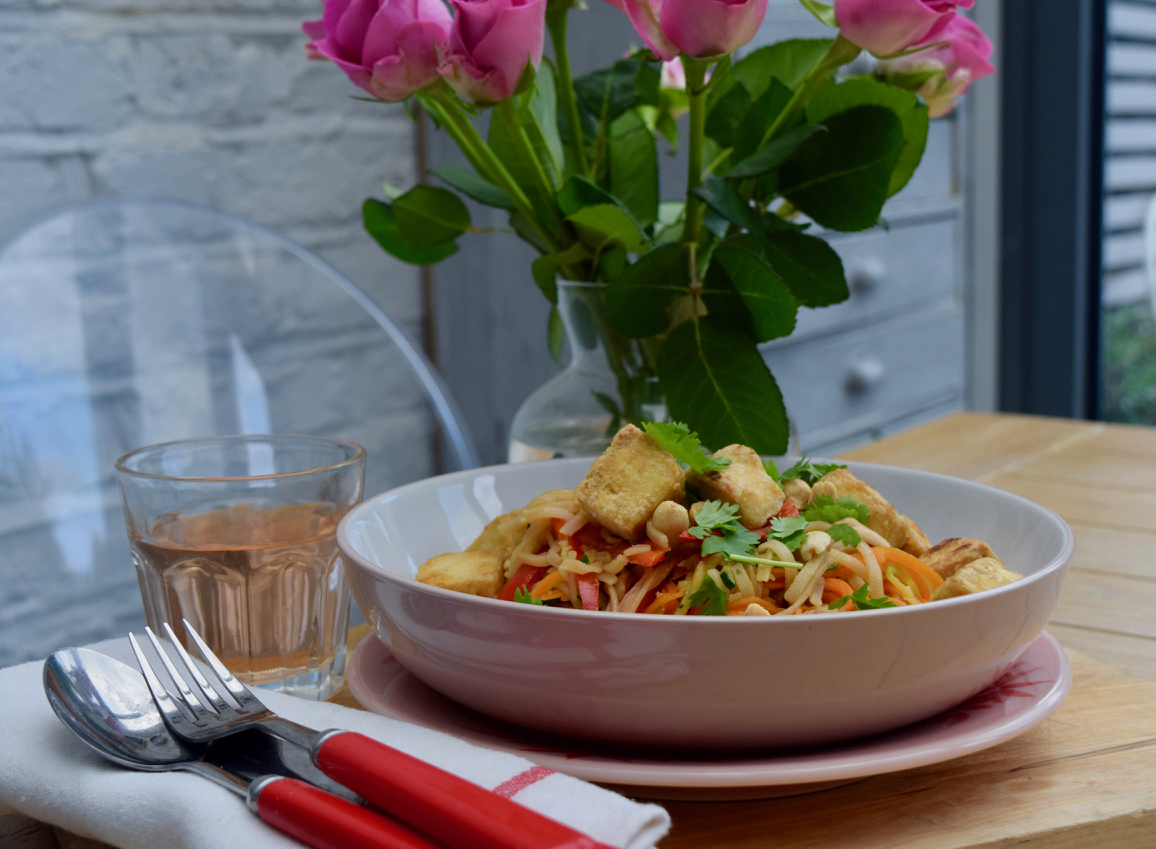 This is fresh, super tasty and feels ever so, ever so wholesome. But sod the piousness, I won't eat anything just because it's good for me. This is so much more than just being a brilliant plant based supper, it's my new vegetarian best friend, without the lecture.
Lucy x
Crispy Tofu with Rainbow Pad Thai Recipe
Serves a good 4 people
You will just need a wok/frying pan
Tofu
450g tofu, drained and patted dry
2 tablespoons cornflour
Salt and pepper
3 tablespoons sesame oil, for frying, you may need more if cooking in two batches
Pad Thai
200g rice noodles
2 carrots
1 red pepper
1 large courgette
1 small or half an onion
1 egg, beaten – leave out for vegans
Oil for stir frying
A handful salted peanuts and a handful fresh coriander and/or basil, plus more to garnish
Sauce
3 tablespoon fish sauce, or vegan substitute
3 tablespoons brown sugar
3 tablespoons vegetable stock
2 tablespoons white or rice vinegar
1 tablespoon soy sauce
1 teaspoon sambal oelek or other vegan chilli paste
Make a start by pre heating the oven to 140 degrees fan assisted and taking a baking sheet.
Take your tofu and drain on some kitchen paper and then pat to get as dry as you can. Cut into good sized cubes. Measure the cornflour and salt and pepper into a bowl or food bag and lightly toss the tofu cubes.
Pour the sesame oil into your wok or frying pan and heat over a medium high heat. Shaking the excess cornflour off, fry the tofu in batches until golden and crisp. This does take quite a while, so be patient. Keep the tofu warm in the pre heated oven while you finish the batch and then while you make the pad thai.
For the sauce, add the fish sauce, brown sugar, stock, vinegar, soy sauce and sambal oelek into a bowl or jar and then whisk or shake until smooth. Pop to one side.
Soak your rice noodles and once softened, rinse in cold water then drain well. You can spiralize the vegetables or just thinly slice them. Heat another tablespoon of oil in your wok or pan then add the vegetables. Stir fry until just taking on some colour then tip onto a plate for later.
Add another tablespoon of oil then add the cooked noodles and stir fry briefly. Push them to one side of the pan then add the beaten egg, if using, and scramble it briefly. Bring the noodles back into the centre of the pan and mix with the egg. Add the stir fried vegetables to the noodles and mix well. Tip in the sauce mixture and stir well and heat until everything hot. Add the handful of salted peanuts and chopped coriander and/or fresh basil.
Serve the pad thai topped with the hot crispy tofu, generously seasoned with salt and pepper, and some more fresh herbs. Devour while piping hot.