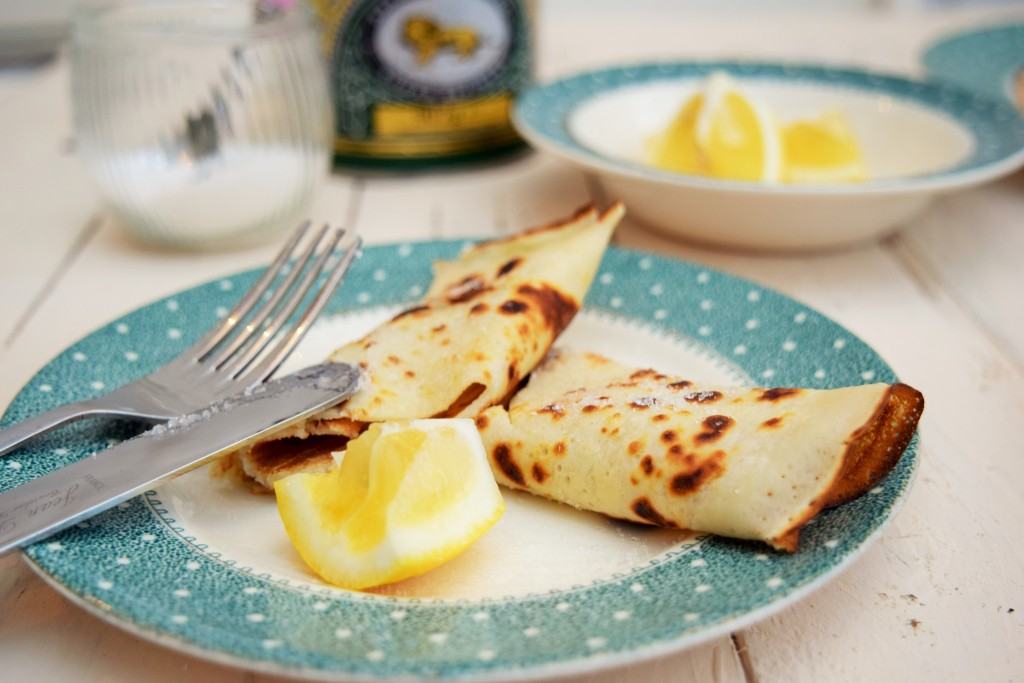 Shrove Tuesday Pancakes Recipe
Simple pancakes, so easy, yet so delicious. A real reminder of my childhood. Not just on Shrove Tuesday, but an often remembered, hastily whipped up dessert from the olden days.
I do tend to forget about pancakes until the supermarkets start advertising squeezy lemon juice and bottles of pre-made pancake mix, and then I remember how brilliant they are. This is my go-to pancake recipe from one of my favourite cookery books from when we first got married, The Good House Keeping Step by Step Cookery Book. In those days, a Good Housekeeping publication was quite the height of sophistication, after Delia Smith, that is, and my copy is now decidedly tatty.  It's all very simple and quick and as I am feeding a family of hungry boys, I would double the recipe to ensure I get at least one pancake.
If you make the batter now, it can rest in time for you to cook them off later. You can then enjoy eating at least four or five to ensure you make an informed decision between whether lemon and sugar or golden syrup is the tastiest topping. I can never resist golden syrup myself, but the children go off piste and insist on such untraditional inclusions as chocolate spread and sprinkles. Amateurs.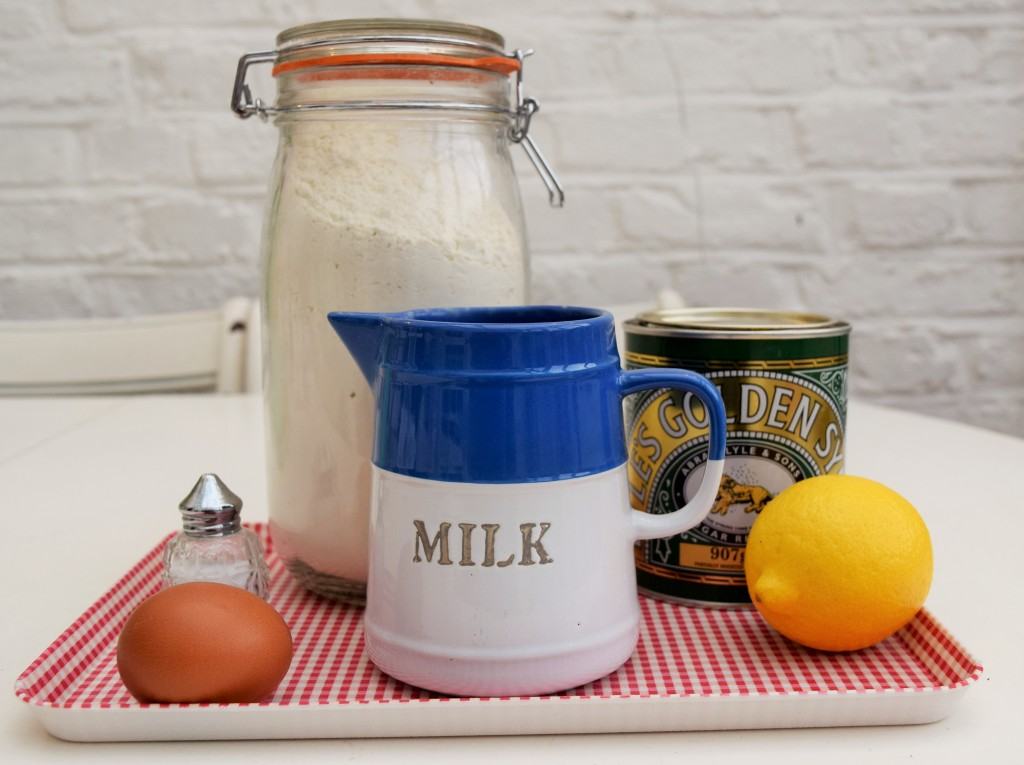 Here's the slightly paltry line up, including my topping choices of lemon or golden syrup. But not including the oil, which I forgot, because I am old and scatty.
Start by simply measuring the flour into a good sized bowl. Sift it if you can be arsed, I couldn't be arsed. Then add a pinch of salt.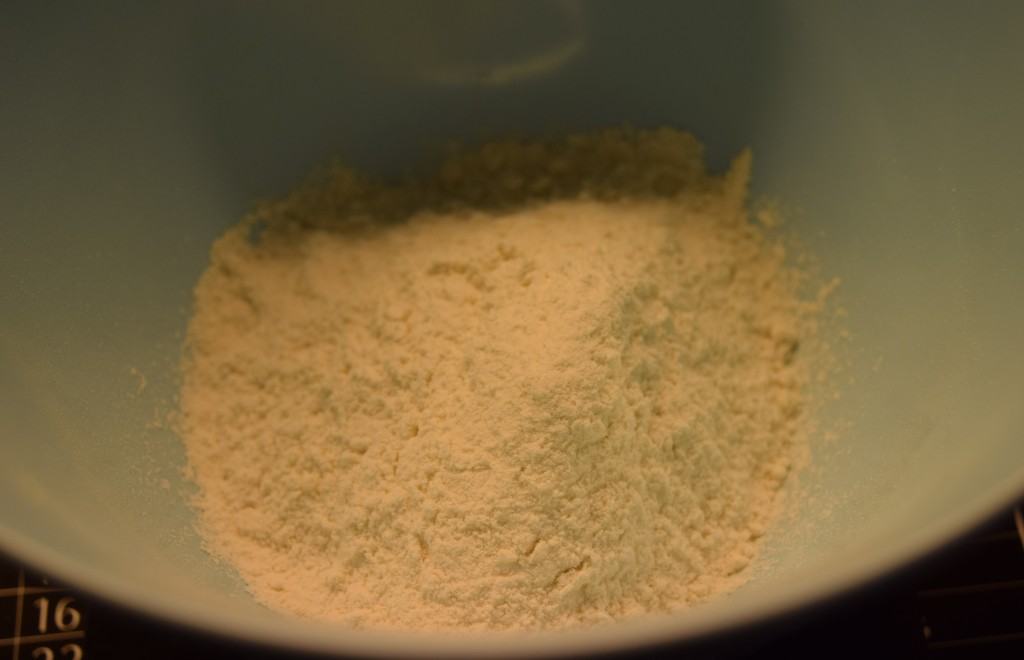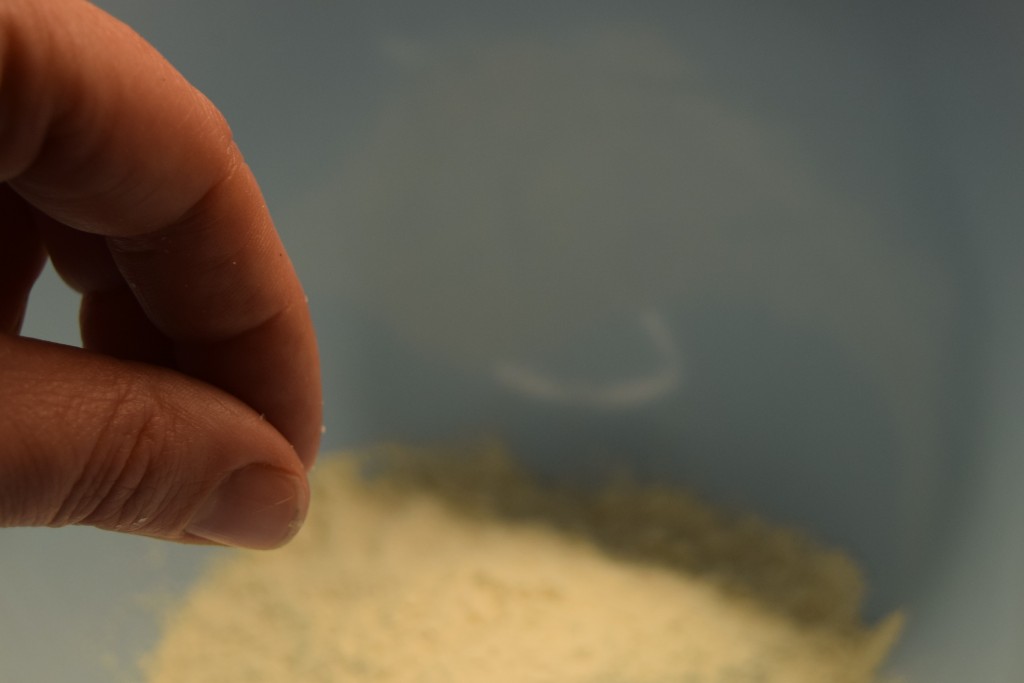 Next add the egg, and start to whisk this into the flour. It will look very unappetising here, and quite the shaggy mess. Don't despair, once you add the milk, you'll be laughing.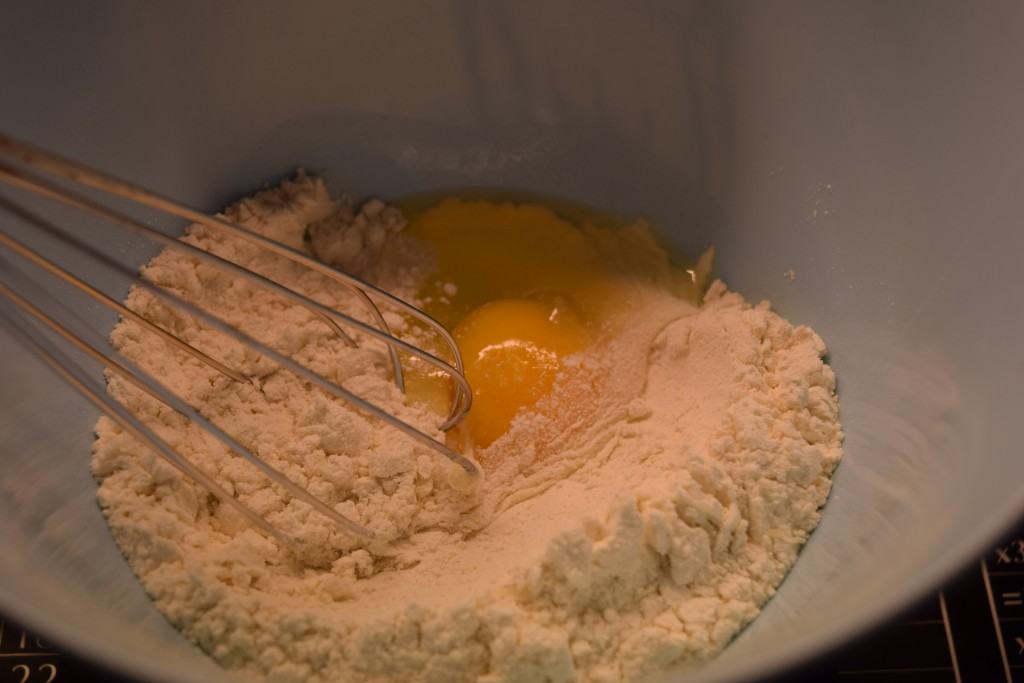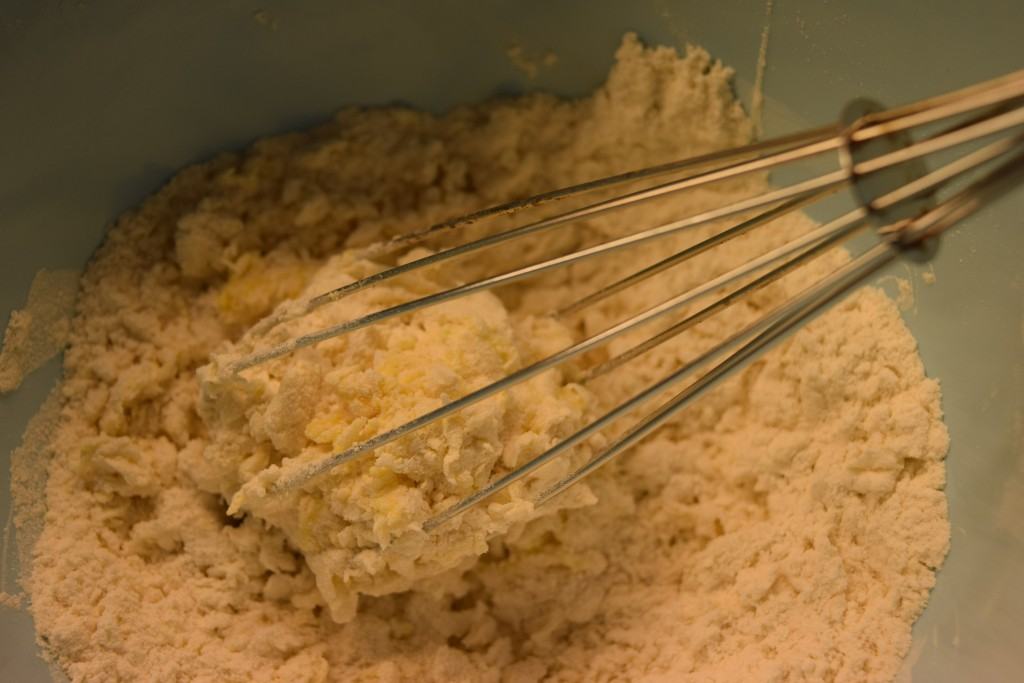 Add the milk, gradually, whisking as you go, only using enough of the milk to give the batter a single cream consistency. Whisk a tablespoon of oil into the finished batter.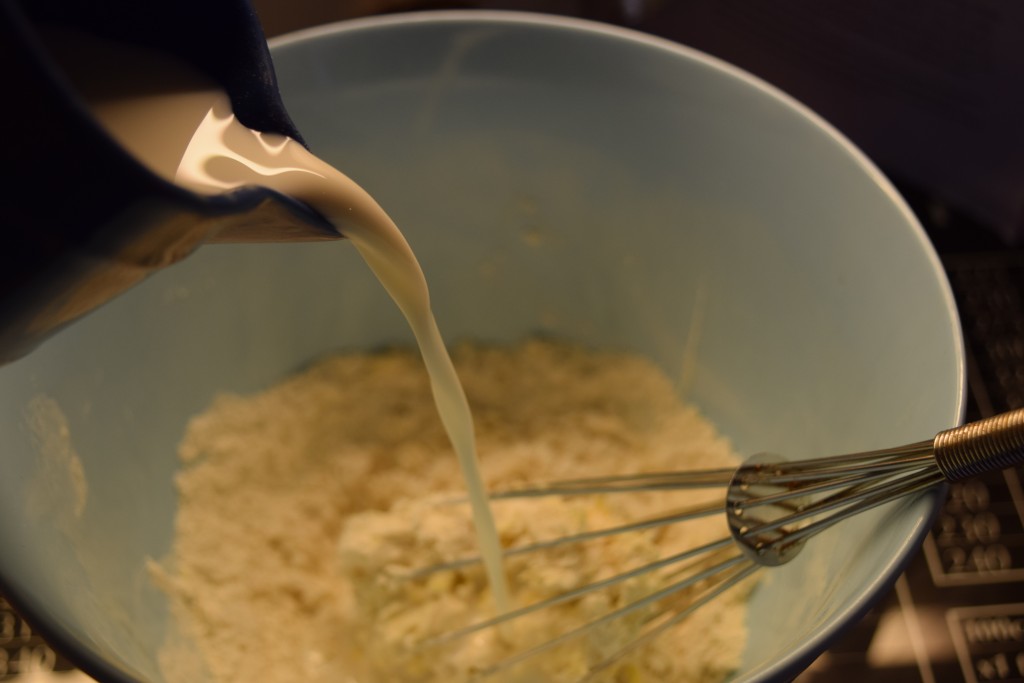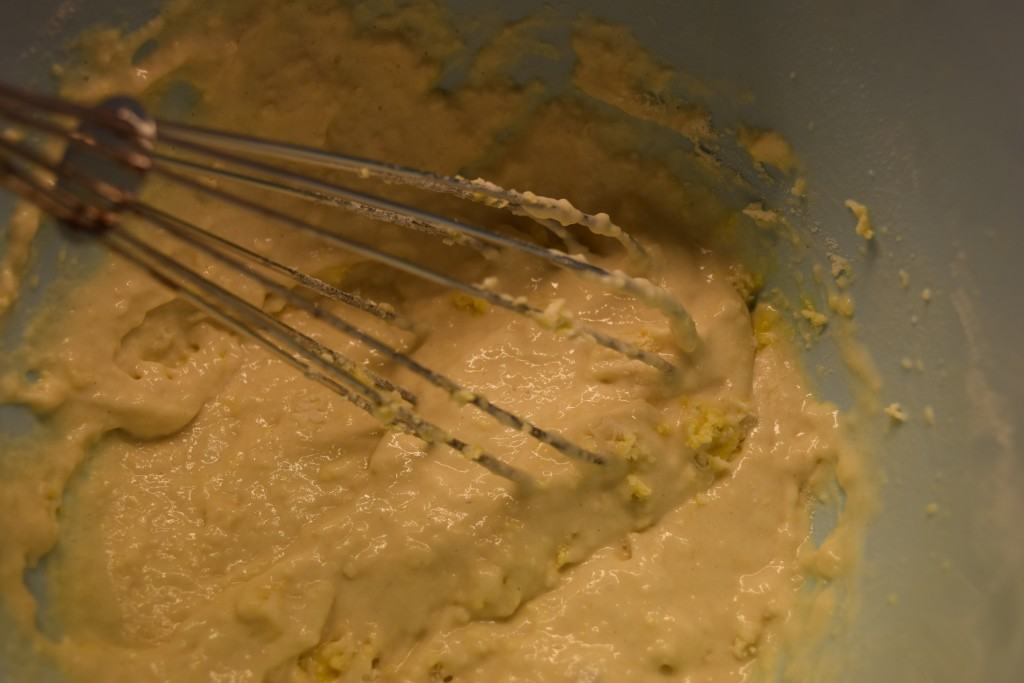 Then leave the pancake batter to sit in the fridge, or just on the counter if it's cold, as it always is in our house, for at least 20 minutes.
When you are all set to cook the pancakes, take your small frying pan and add a tiny splash of oil and a tiny knob of butter. Heat over a medium heat, until sizzling, then pour on a ladle full of the thin cream-like batter.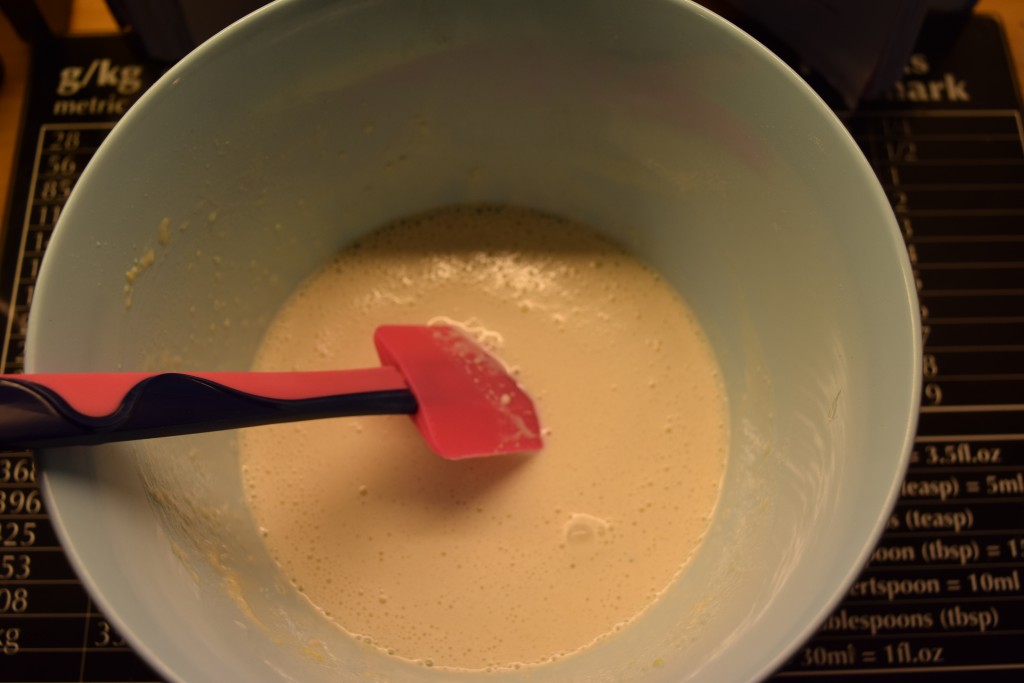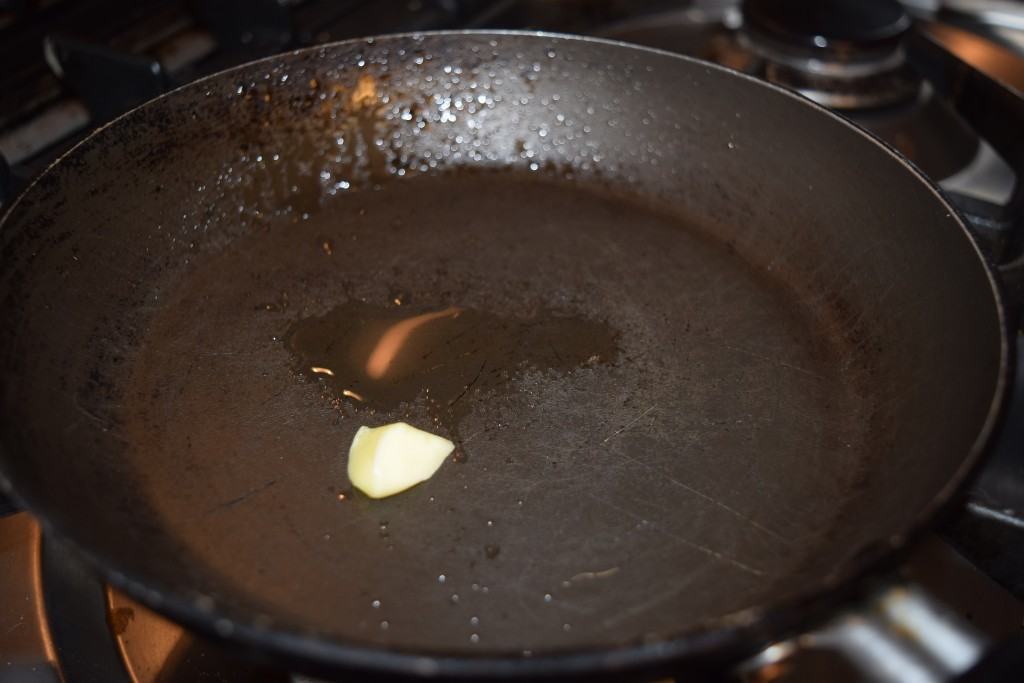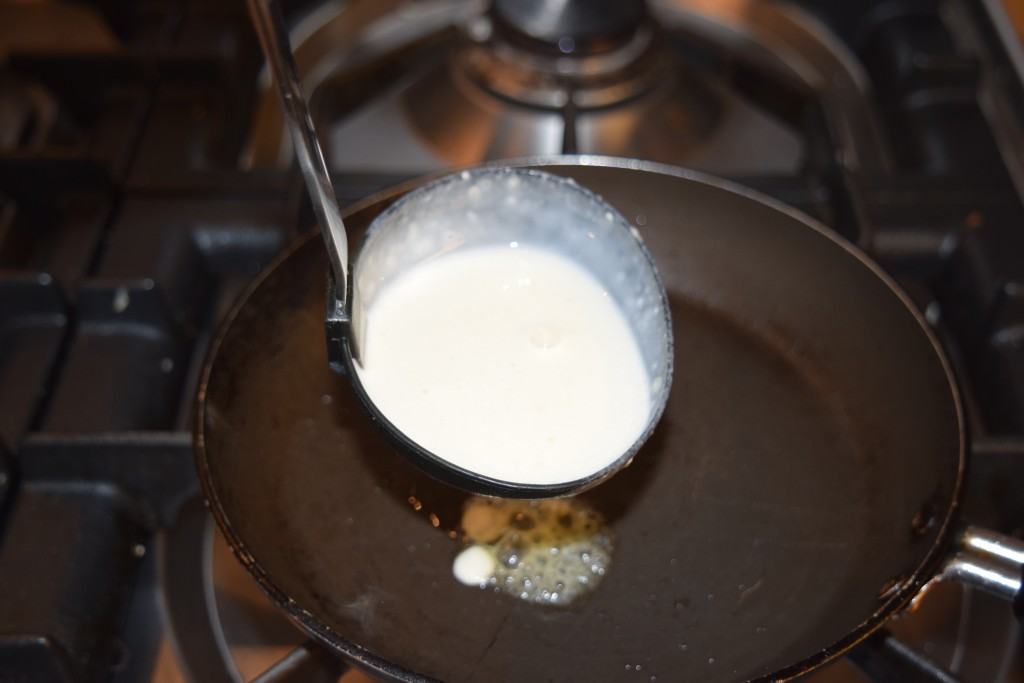 Swirl the batter around the pan to form a lovely thin pancake. I have to say, the first one of any batch I make is always rubbish. Slightly leathery and too thick, so I just eat this one myself, hot from the pan smothered in syrup. Cooks perk, if you like. Perhaps I subliminally make it a crap one to justify eating it. Rambling again.
After about a minute, when the edges of the pancake are curling up, flip it over. You can toss it, as tradition and comedy value dictates, or just turn it over, sedately, with a pallet knife. I chose the latter option as tossing a pancake whilst photographing it, whilst alone, is virtually impossible.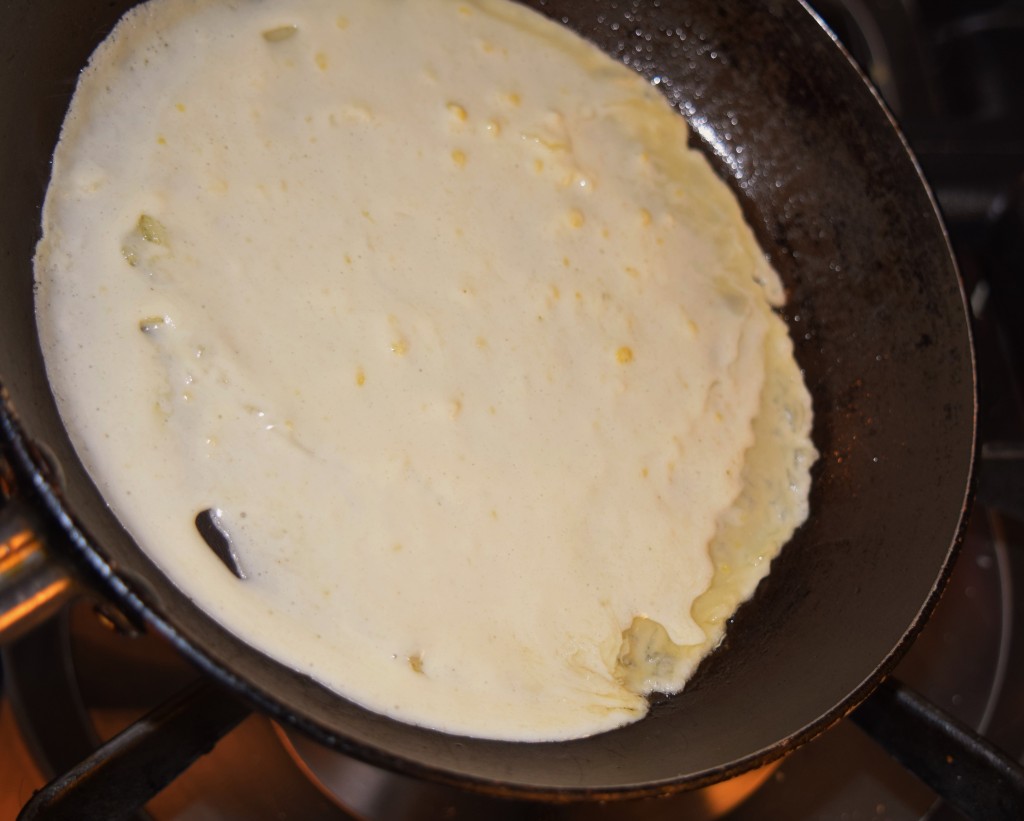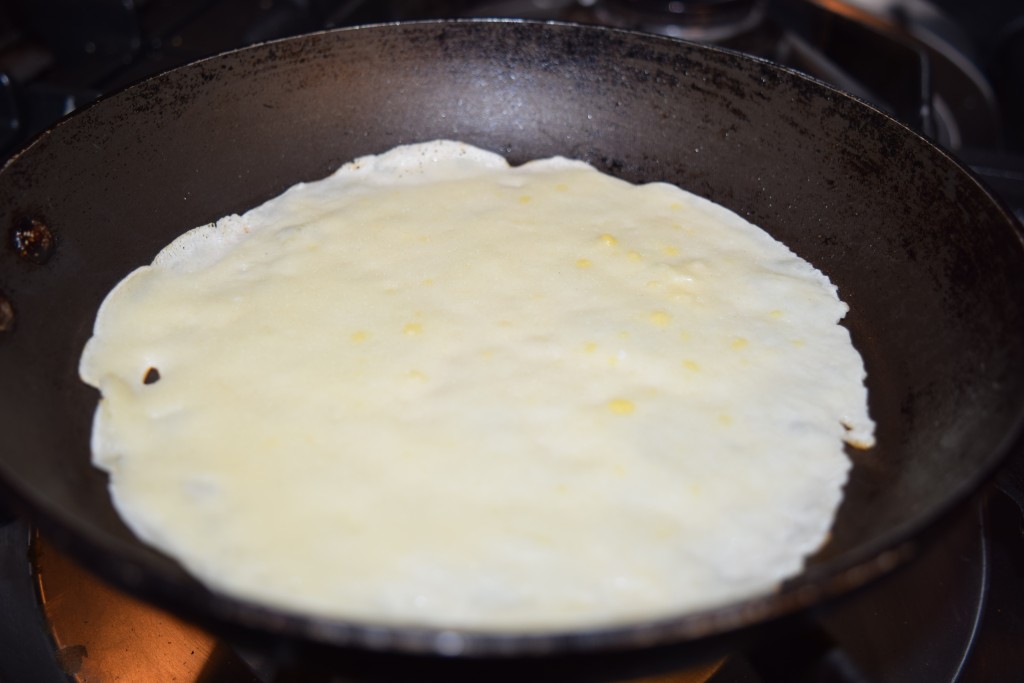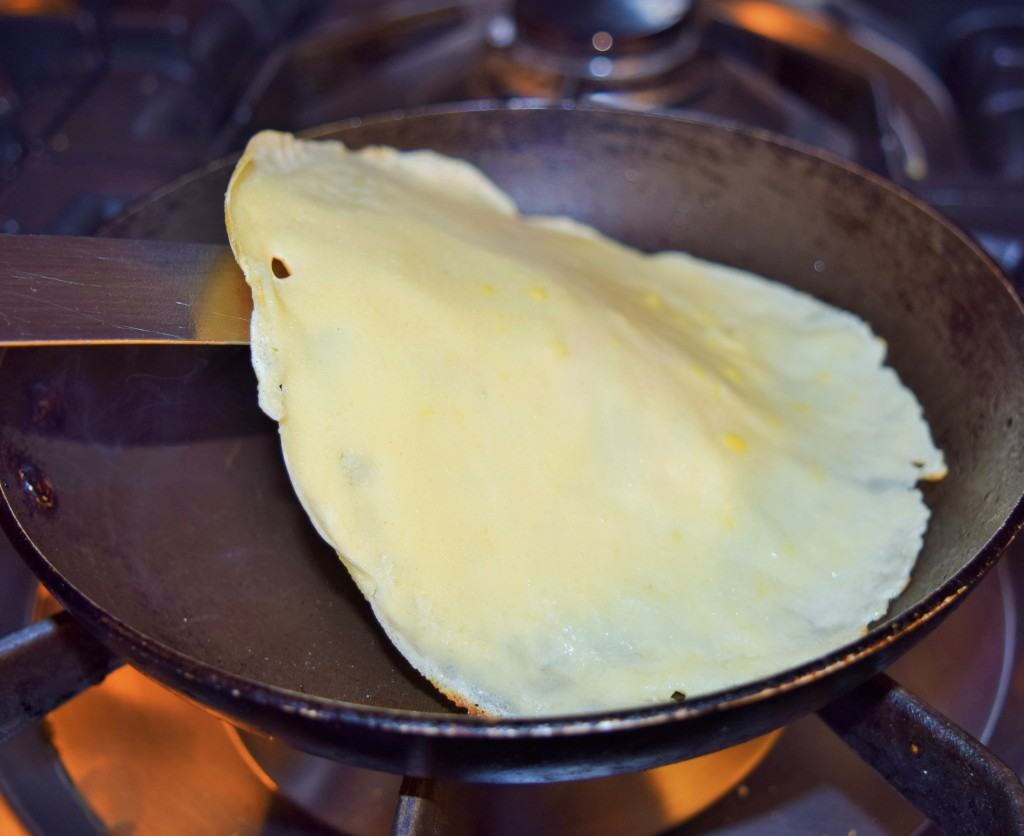 Give the other side a further minute until nice and brown then pop on a plate, covered to keep warm, while you crack on with the rest of the pancakes.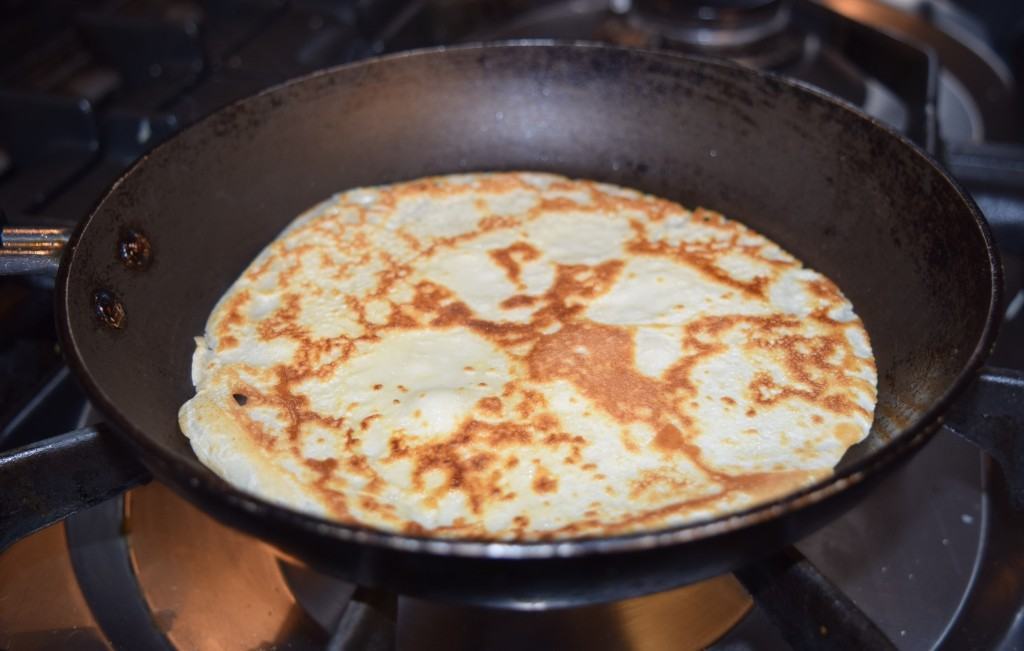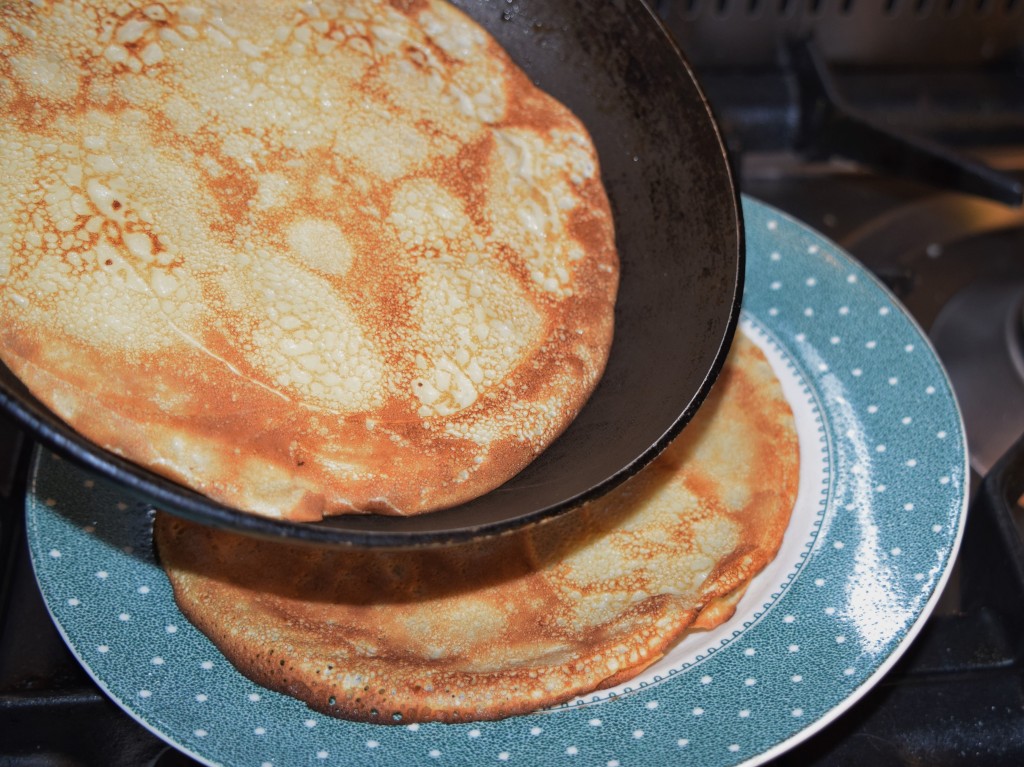 Then that's it. Make your topping choices and devour these Shrove Tuesday Pancakes, while warm and delicious.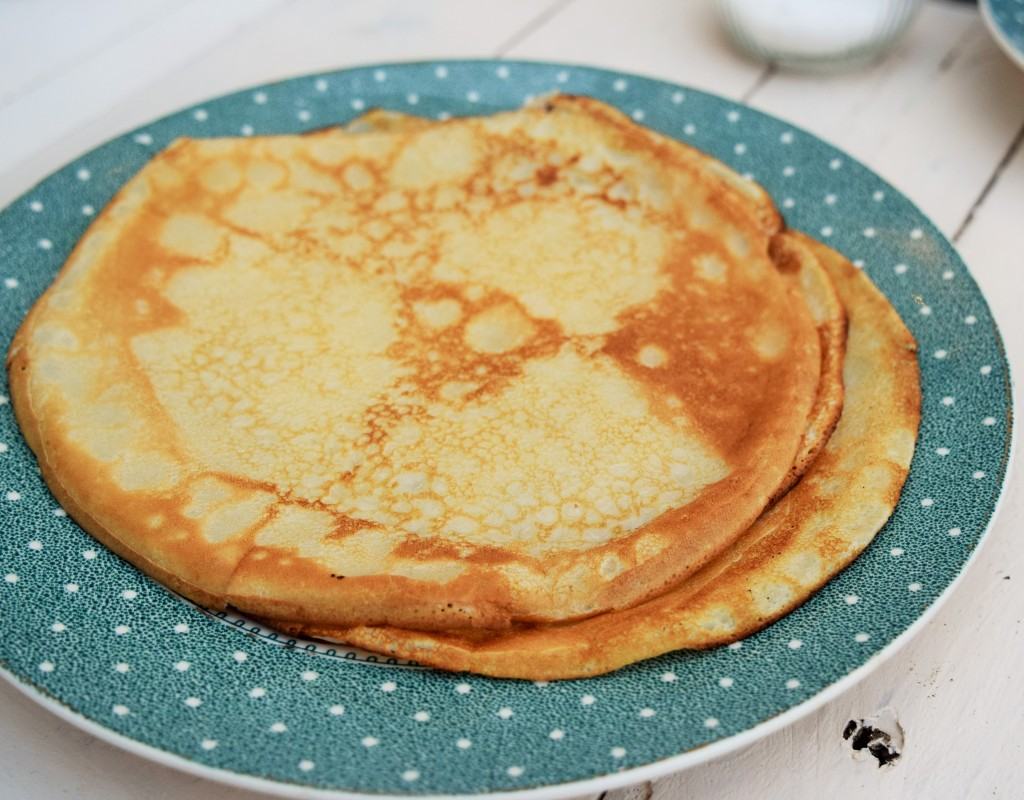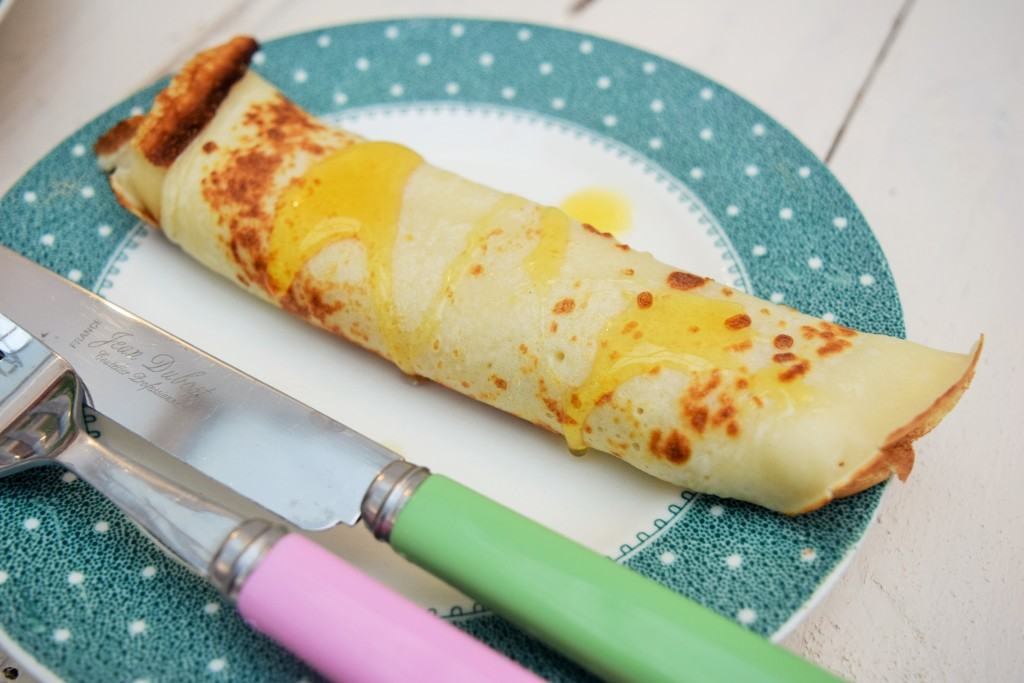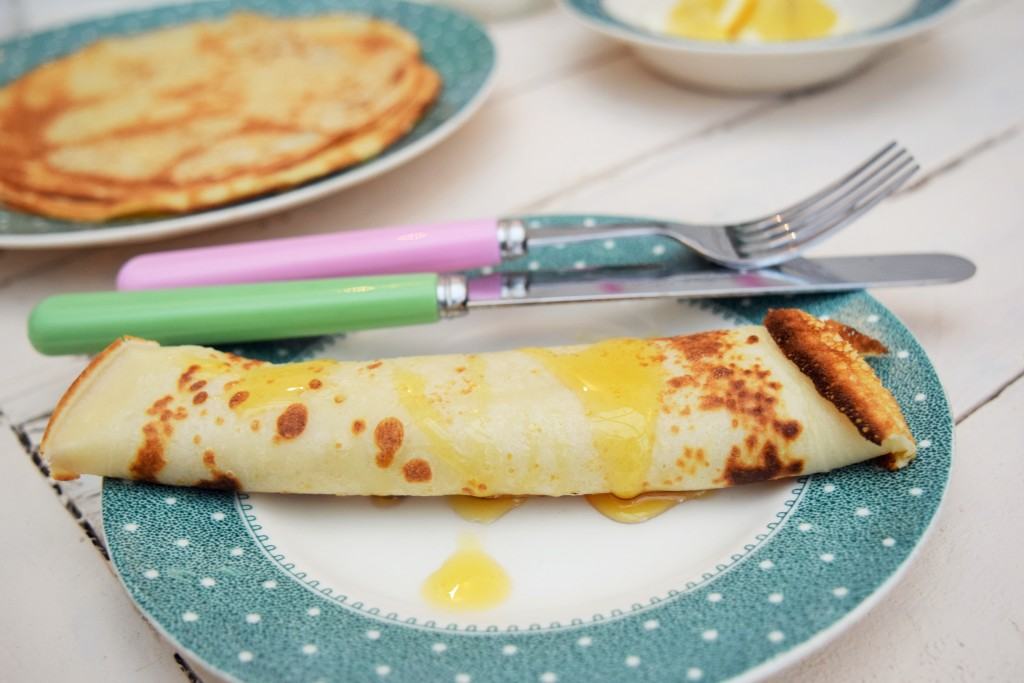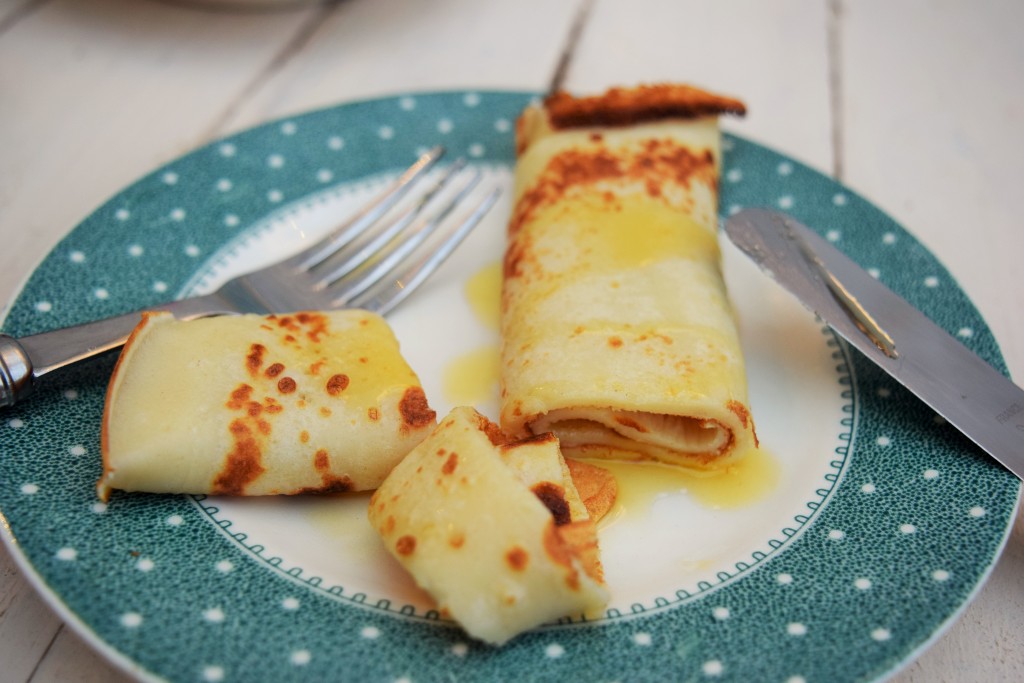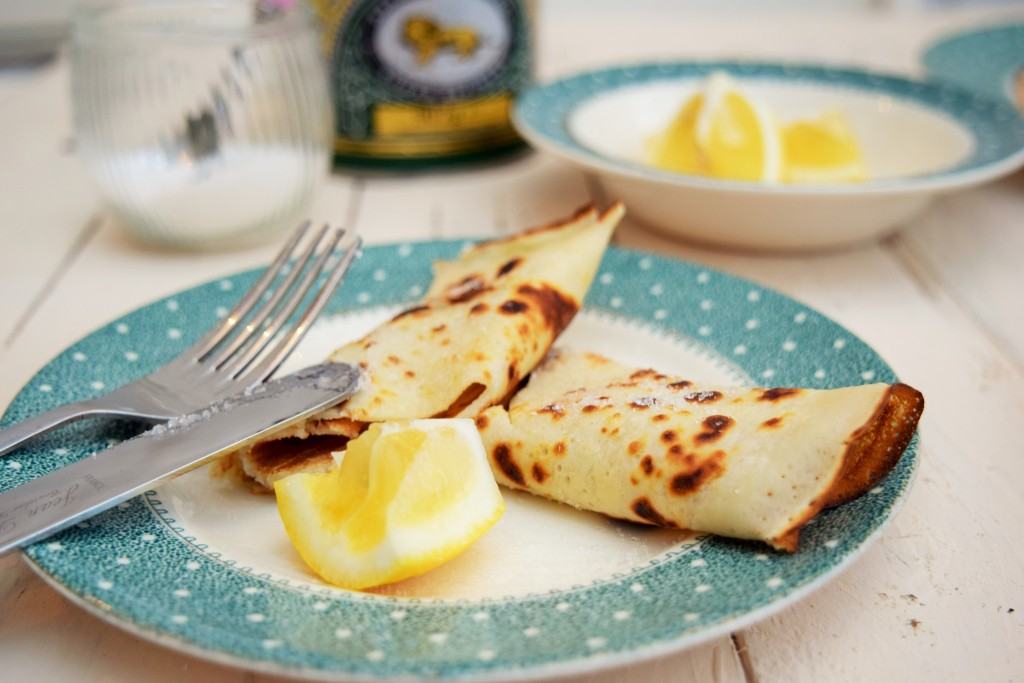 I am team golden syrup with most of my pancakes, but always make time for at least one lemon and sugar. I am a terrible hog.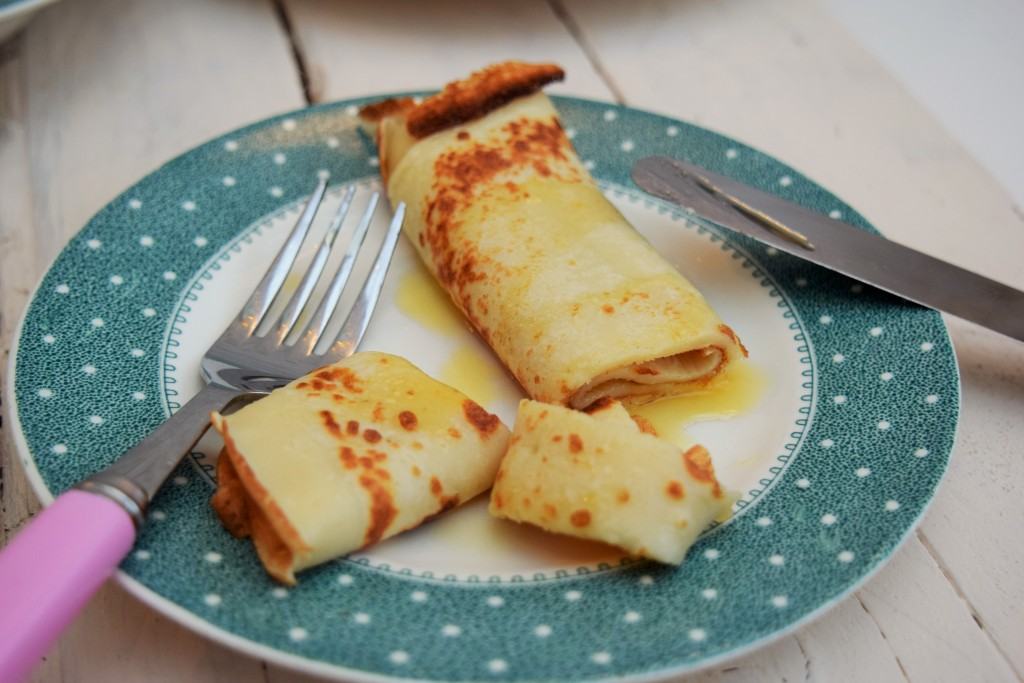 I hope you enjoy these simple pancakes, and your family don't eat them all before you get to the table.
Lucy x
Shrove Tuesday Pancake Recipe
Makes 6 to 8 pancakes, depending if yours are thin or leathery – I would double this as I fear one of my boys could eat 8 alone
You will need a small frying pan
125g plain flour
a pinch of salt
1 egg
250ml to 300ml milk
1 tablespoon oil
Oil and butter for frying
Toppings including lemon, sugar, golden syrup, chocolate spread, sprinkles, marshmallow fluff, the list is endless
Measure the flour into a large bowl, sifting if you wish. Add a good pinch of salt then crack the egg into the bowl of flour. Start to whisk to bring the batter together. It will be a claggy mess here, don't be alarmed. Add the milk, a splash at a time, until there are no lumps and the batter is the consistency of single cream. Whisk in a tablespoon of oil. Give it a good stir then leave, covered, in the fridge or in a cold spot in the kitchen, for at least 20 minutes.
When you are ready to make your pancakes, add a tiny splash of oil and a tiny knob of butter to the pan and heat over a medium flame. When the oil and butter are sizzling, pour in a ladle full of batter and swirl it around the pan, to make a nice thin pancake. Leave it to cook for around a minute or until the edges are starting to curl up, then flip it over, either with a tossing motion or with a pallet knife, depending on how brave you are feeling. Cook on the other side for around another minute until browning nicely. Keep warm on a plate while you are cooking the rest of the pancakes. Serve with your family favourite toppings.