Chicken Shawarma Skewers Recipe
The men of the house love nothing more than a kebab. And by kebab, I don't mean some elegant, silver skewered delight with crisp peppers and carefully marinaded meat, I mean a doner kebab. In Clyde's case, this is usually purchased after a night out, I am not sure what Ben's excuse is other than he loves the lamb (is it really lamb?), garlic mayo and at least a mouthful of the salad. So, as a nod towards their love of skewered meats, I give you this delightful Chicken Shawarma Skewers recipe.
These are delicious. They are lightly spiced, succulent and desperately moreish. And served alongside the citrus based avocado mayonnaise, these skewers are summer finger food at it's finest. As part of a barbeque lunch or supper with some pious leaves and a hearty non-pious potato salad, this is unbeatable. I used chicken breast as I had this to hand, but I think chicken thighs would give a more traditional kebab shop dish. The inspiration for this tasty dish came from jauntily named The Iron You website, so thanks to them.
With the so-called heatwave continuing, our outside grill has never been so busy and my kitchen stove is looking miserable and slightly left out. You can use either grill or griddle for these, but the hint of char from a barbeque adds a brilliant smokey taste to these skewers, so if it isn't raining, coals are best. This is outdoor summer eating gold and these Chicken Shawarma Skewers should certainly not be reserved purely for when you've had a few drinks.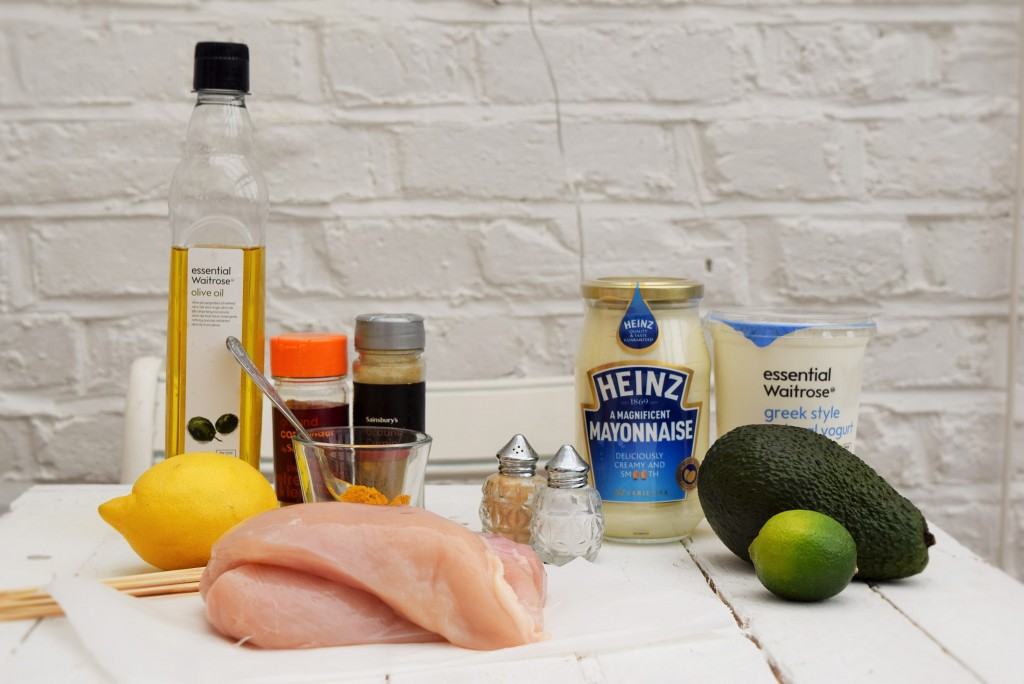 Here's the tasty, fresh line up for these spiced skewers. And I think I remembered everything this week too, that's two weeks running, I am really getting the hang of this now.
Get going an hour or so before you want to start cooking as a bit of light marinading is involved. For this aforementioned marinade, take a large zip lock bag and add the the lemon juice, olive oil, spices and seasoning.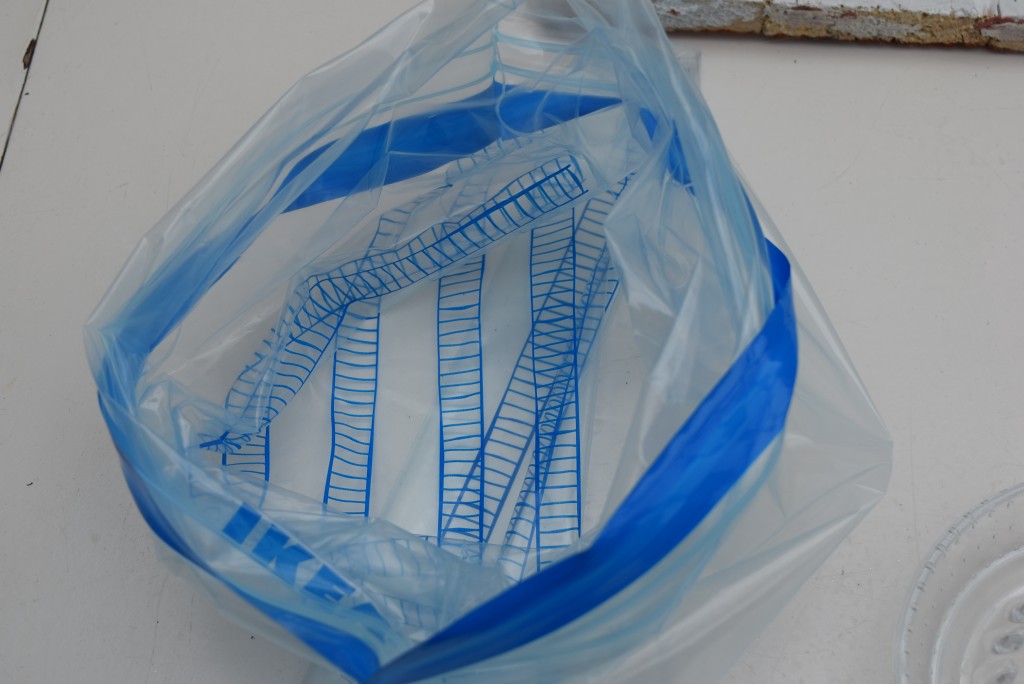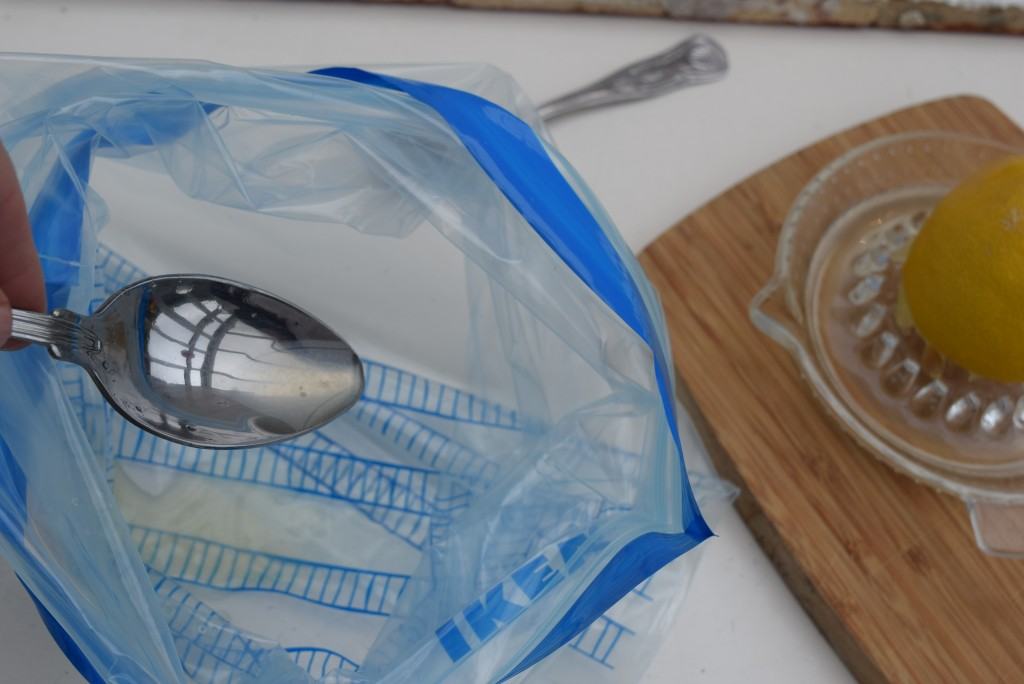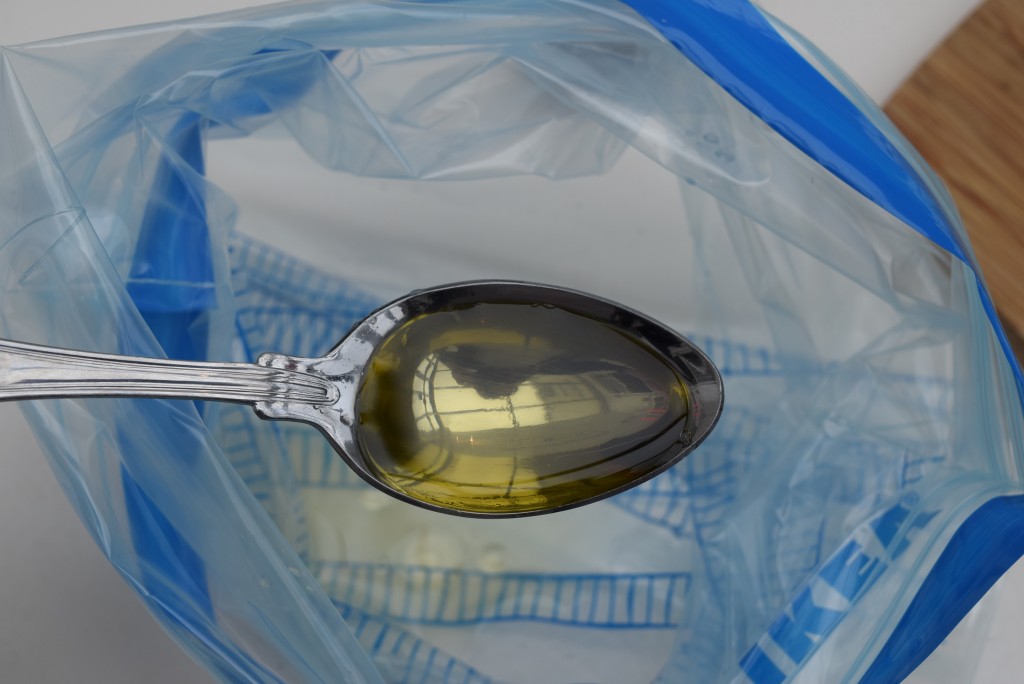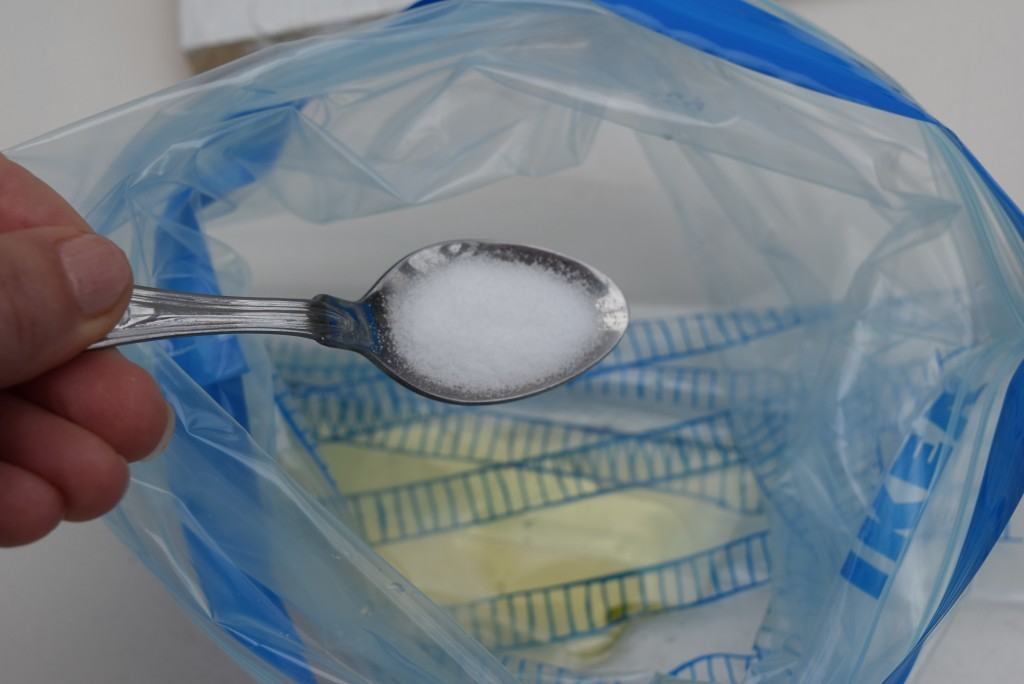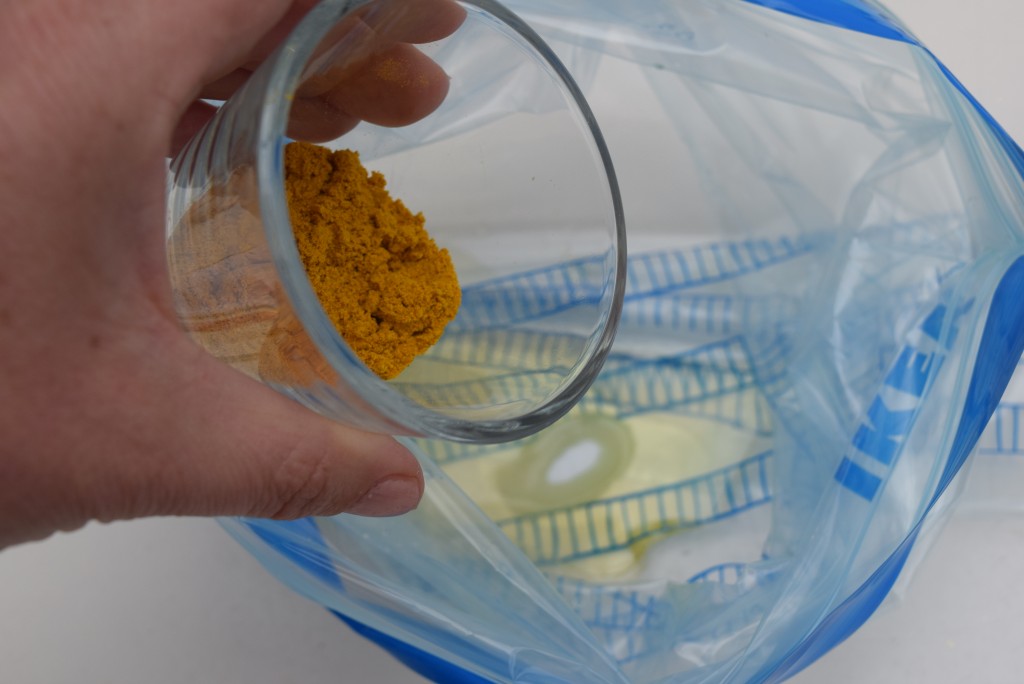 Hand.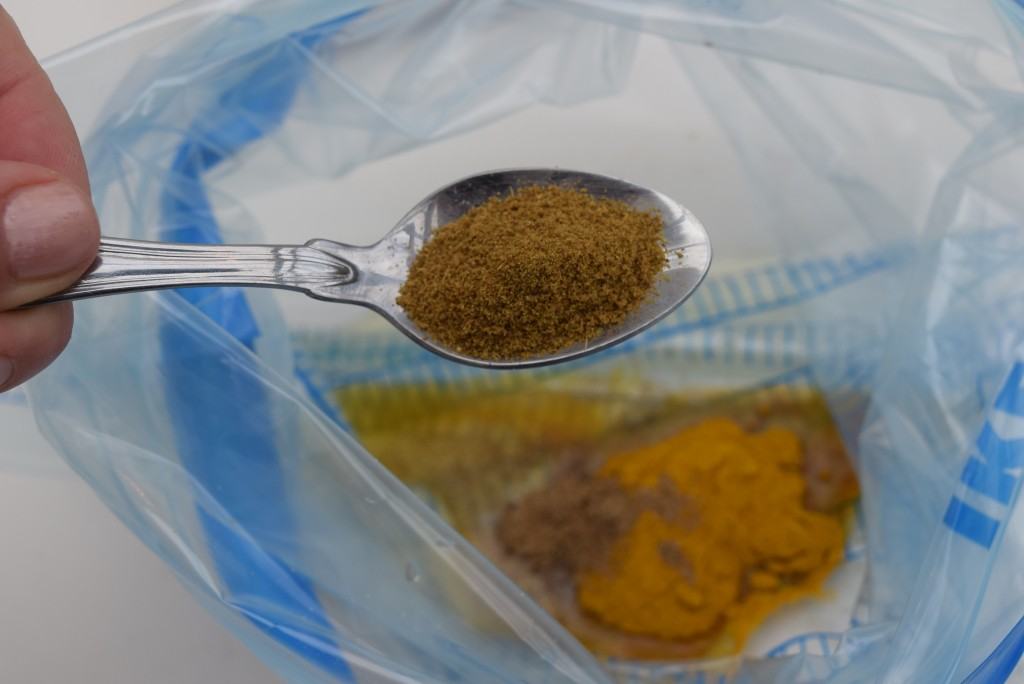 Next up, crush some wonderfully scented garlic cloves and add these to the bag of magic.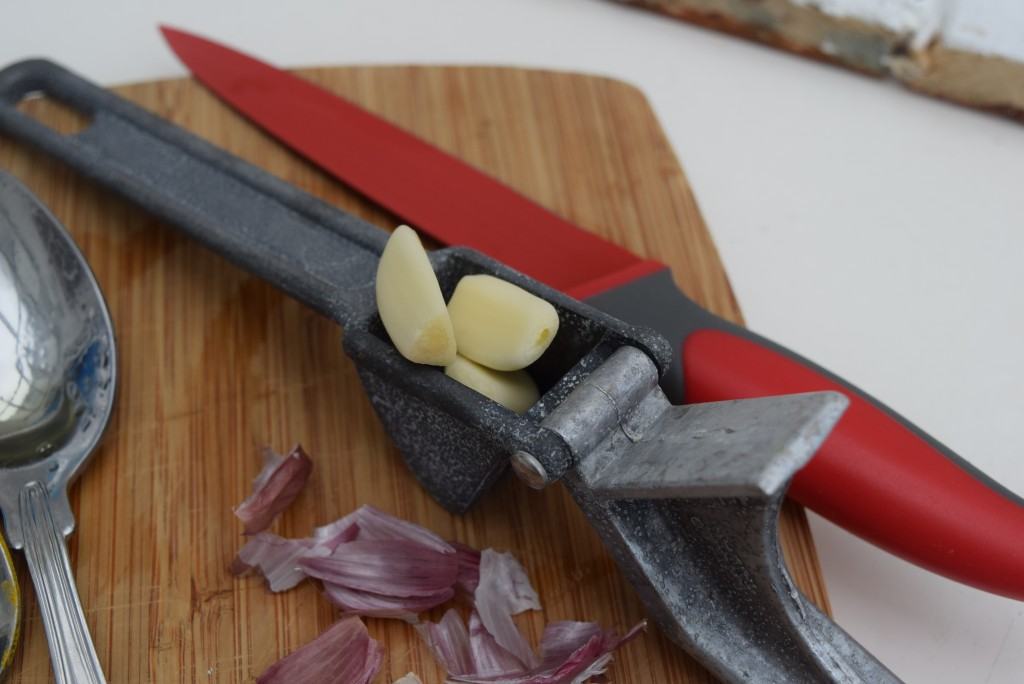 Squidge the marinade ingredients around a bit, then crack on with chopping the chicken. I chose breasts *titters*, but thigh fillets would also be brilliant. Cut this into strips, bearing in mind you will be threading them onto skewers so keep them a good size, then pop these pieces into the bag of spices.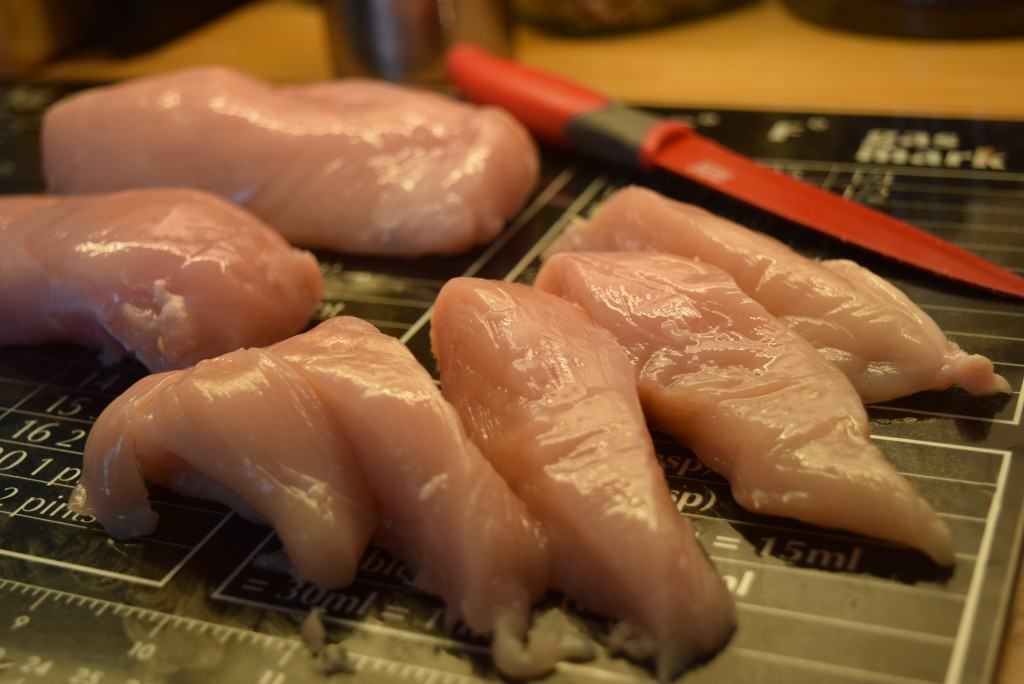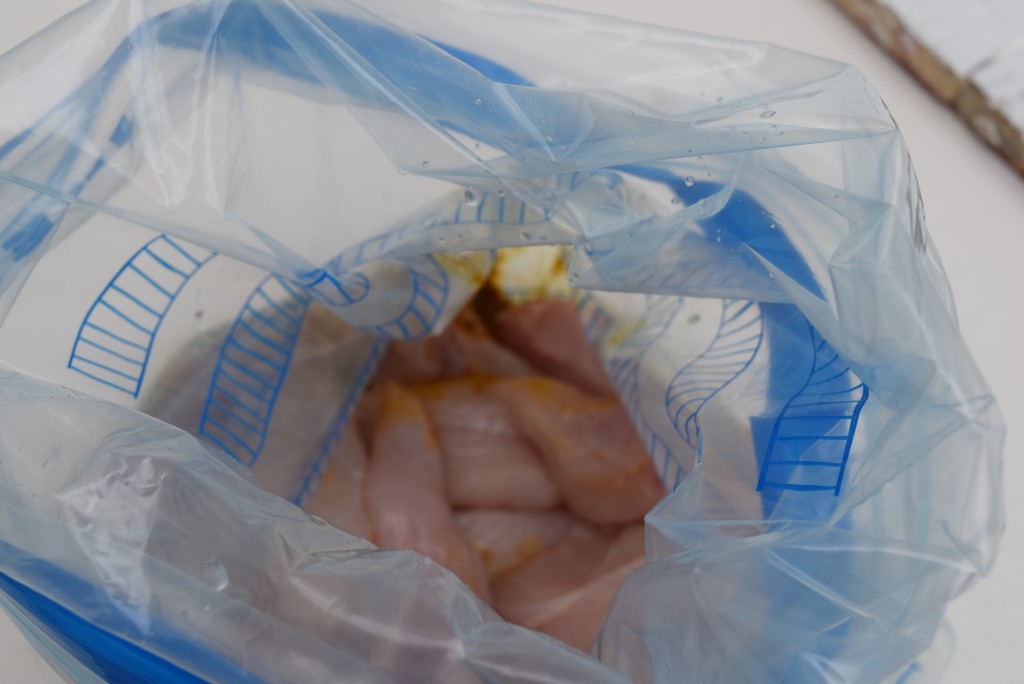 Seal the bag up then pop it in the fridge for at least an hour, longer if you have the time and inclination on your hands.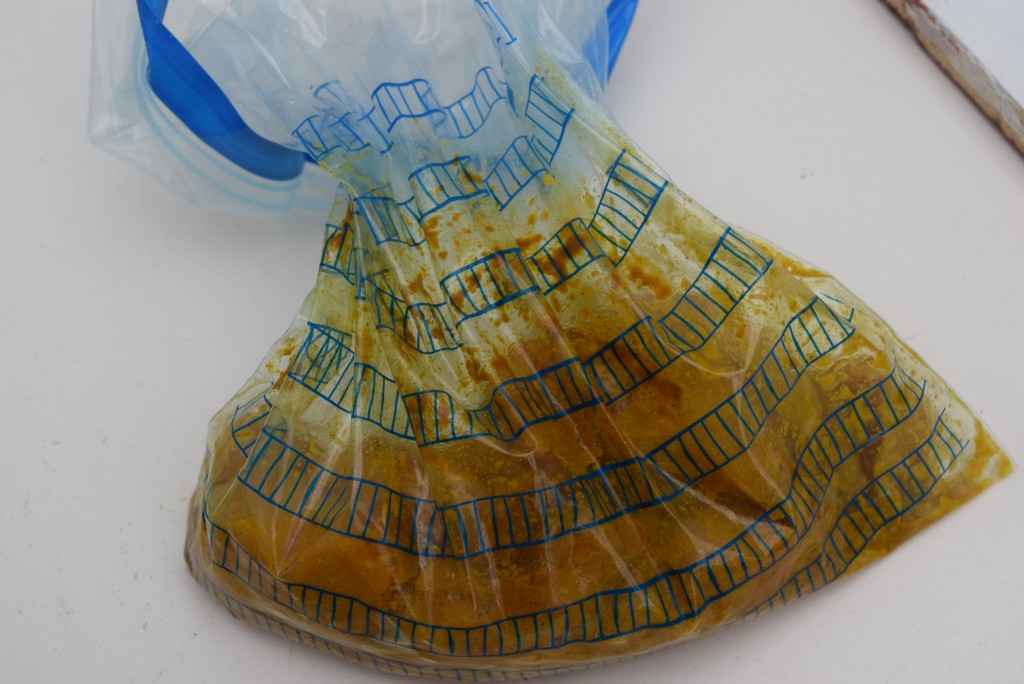 While the chicken is marinading, busy yourself making the delicious Avocado Mayonnaise. But before you start with that, pop your bamboo skewers, if you are using them, into a tray of water to moisten *eek* so they don't instantly catch fire on the barbeque or grill.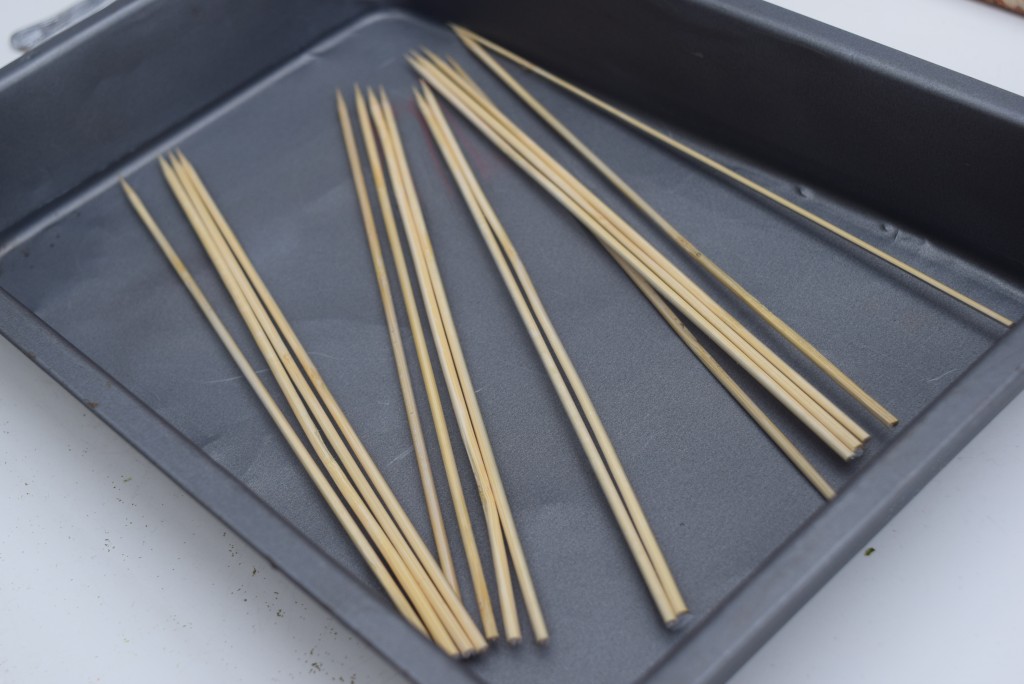 Back to the mayo. Take a beautifully ripe avocado, or one which was fine a day ago and is now completely past it's best, as is the way with avocados. Scoop out the pale green flesh and put this in a bowl. Add some fresh lime juice, mayo and creamy Greek yoghurt, stir and season heavily.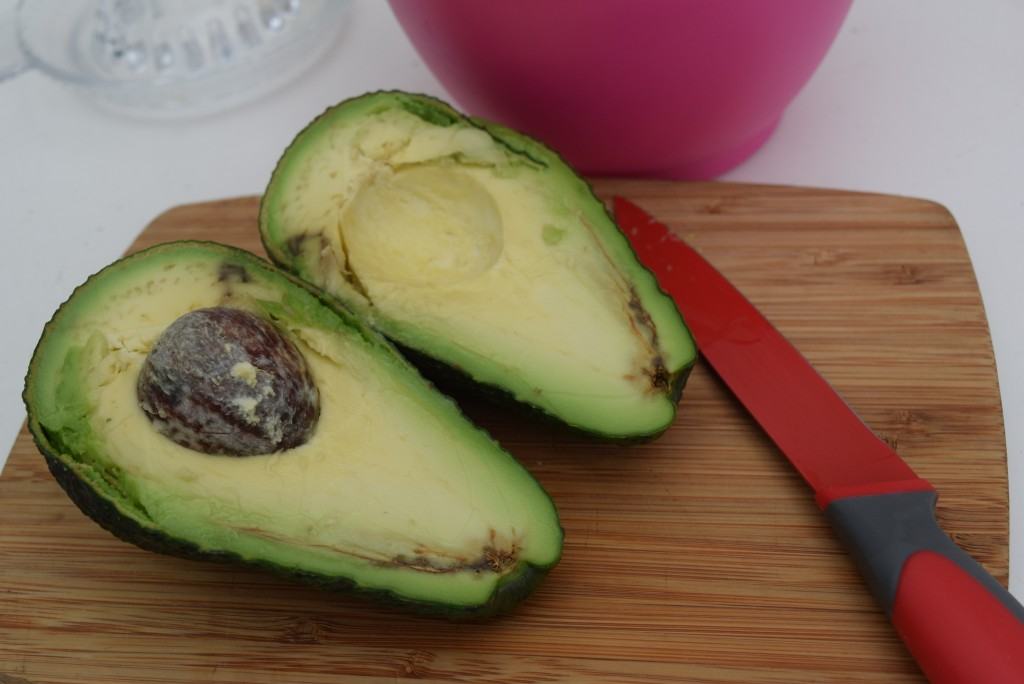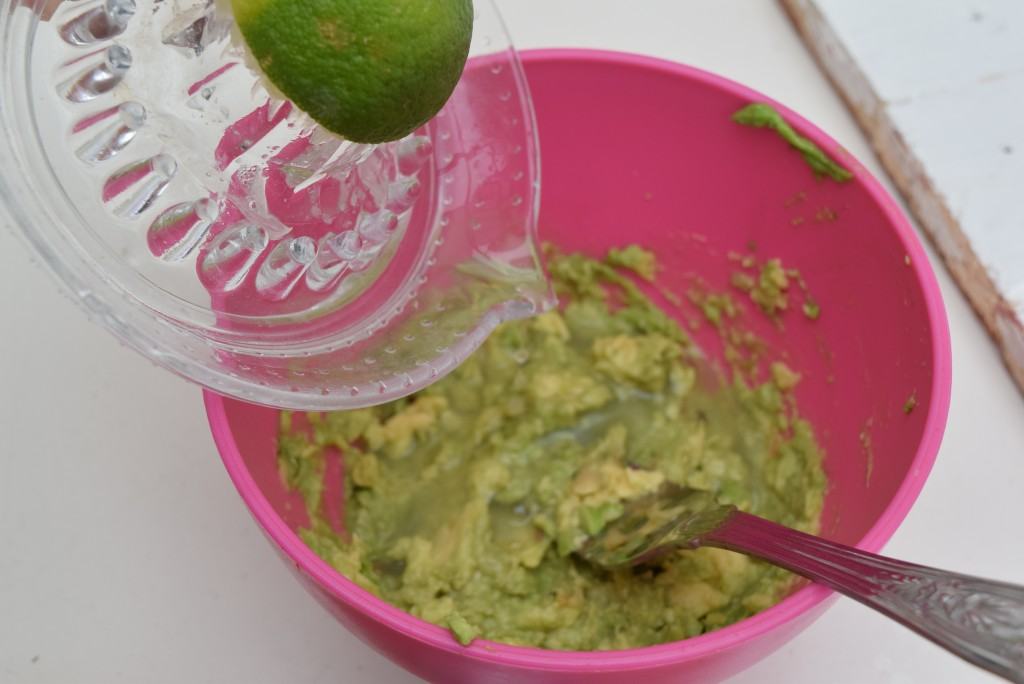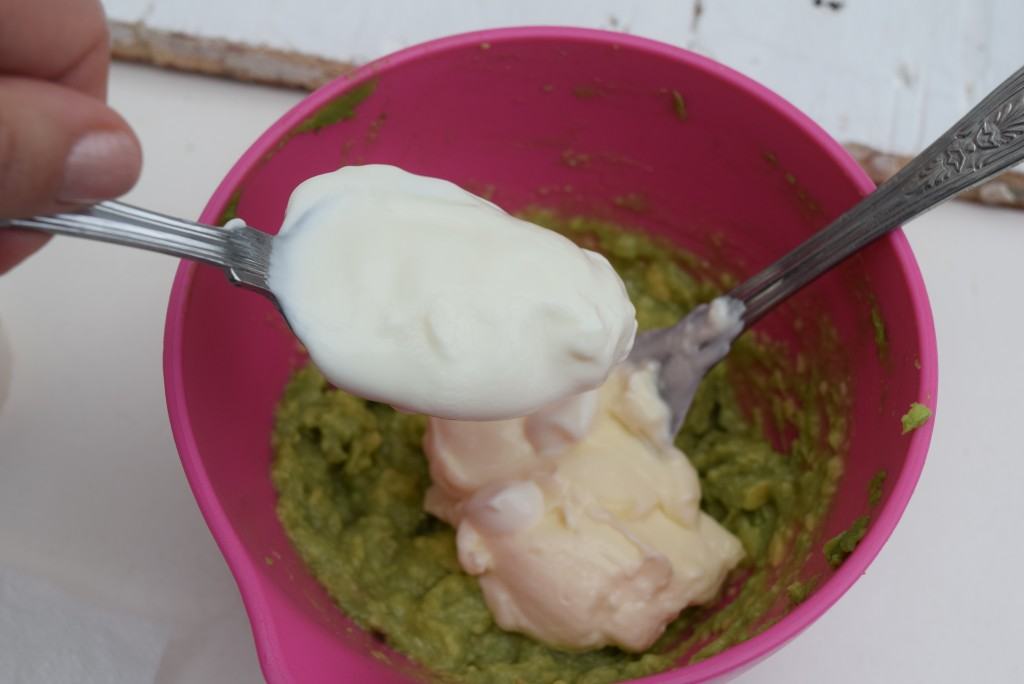 Not looking super attractive, but bear with.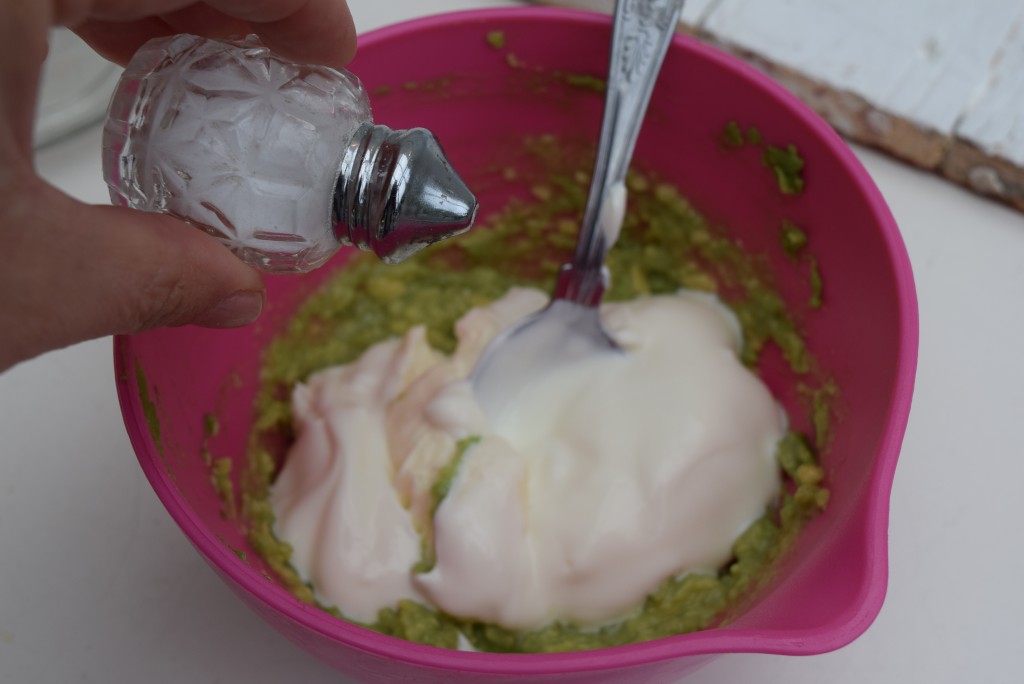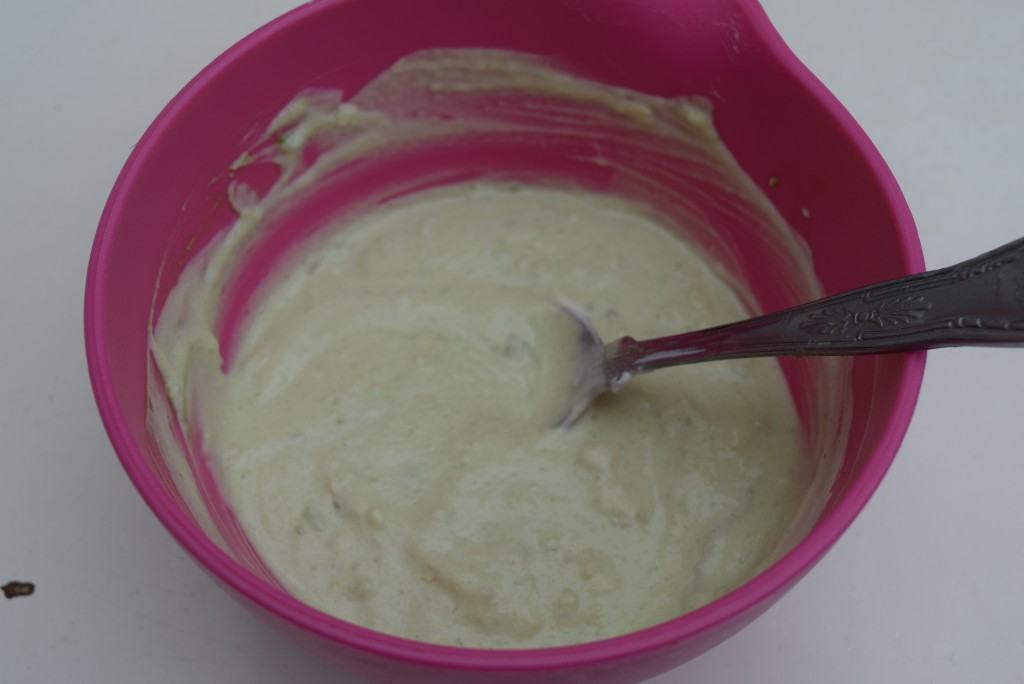 Yum. Creamy, light and a brilliant partner to the spiced chicken. Store this mint green deliciousness in a festive looking jar in the fridge until needed.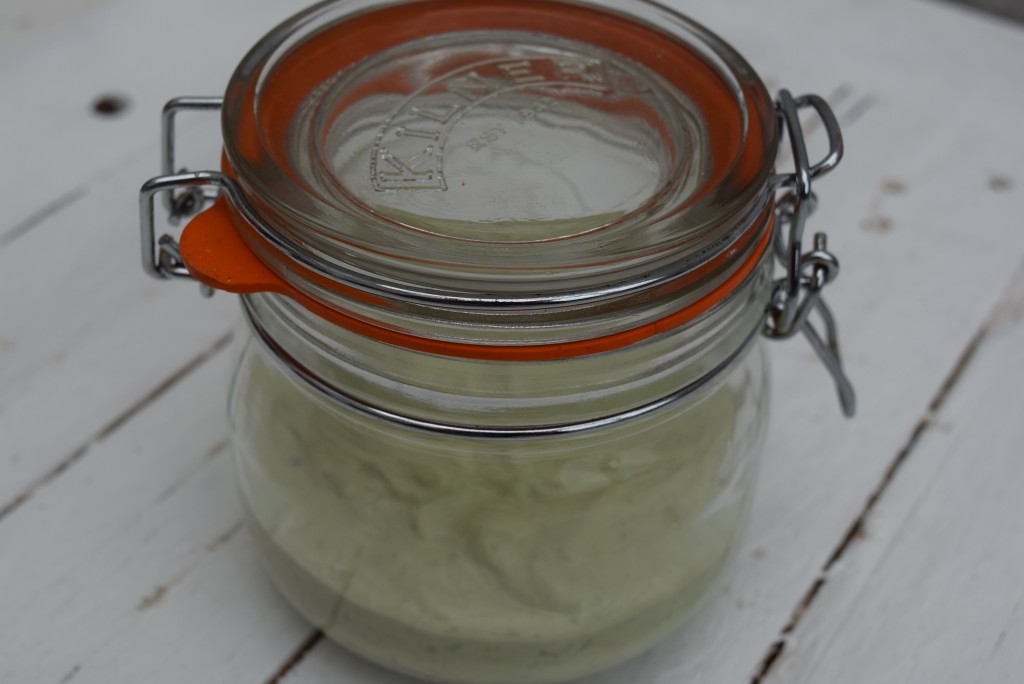 When you are ready to rumble, fire up the barbeque, grill or griddle pan while you prepare your skewers. Remove the bag of chicken from the fridge and take your sticks out of their water bath. Thread the marinaded chicken onto the skewers, making sure it's secure and unlikely to fall off when cooking.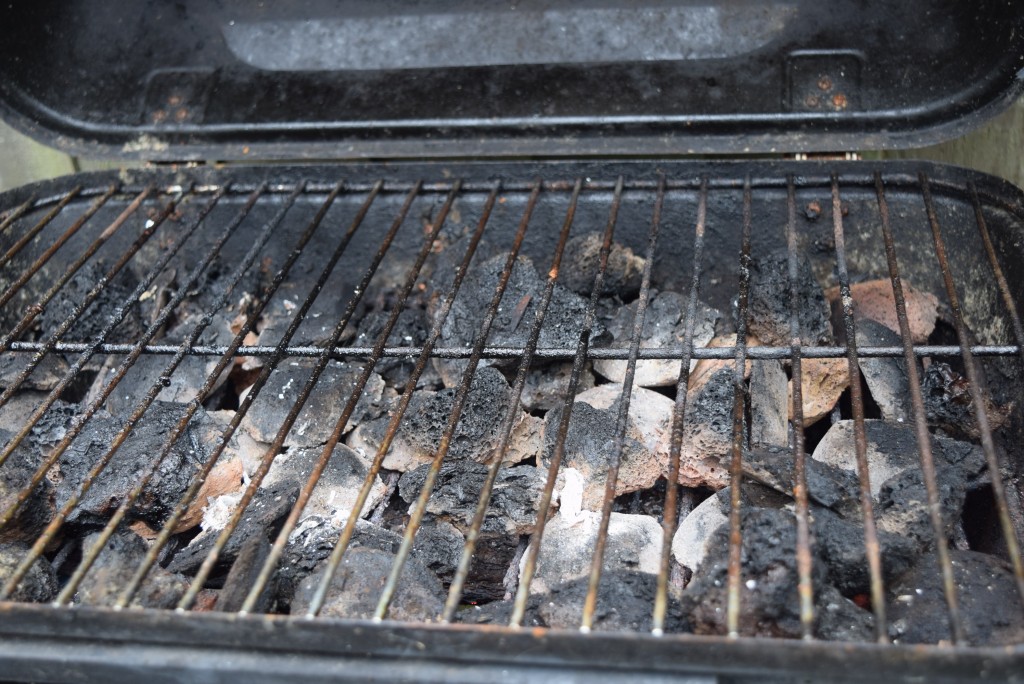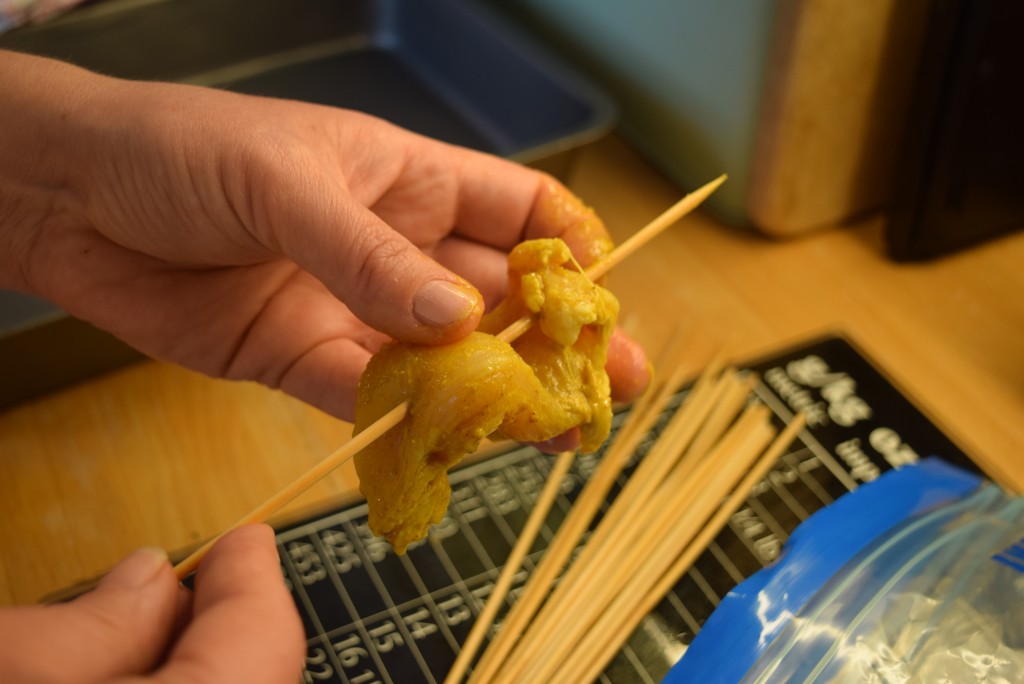 I don't think my hands look too bad in this shot? Perhaps a career in hand modelling beckons after all?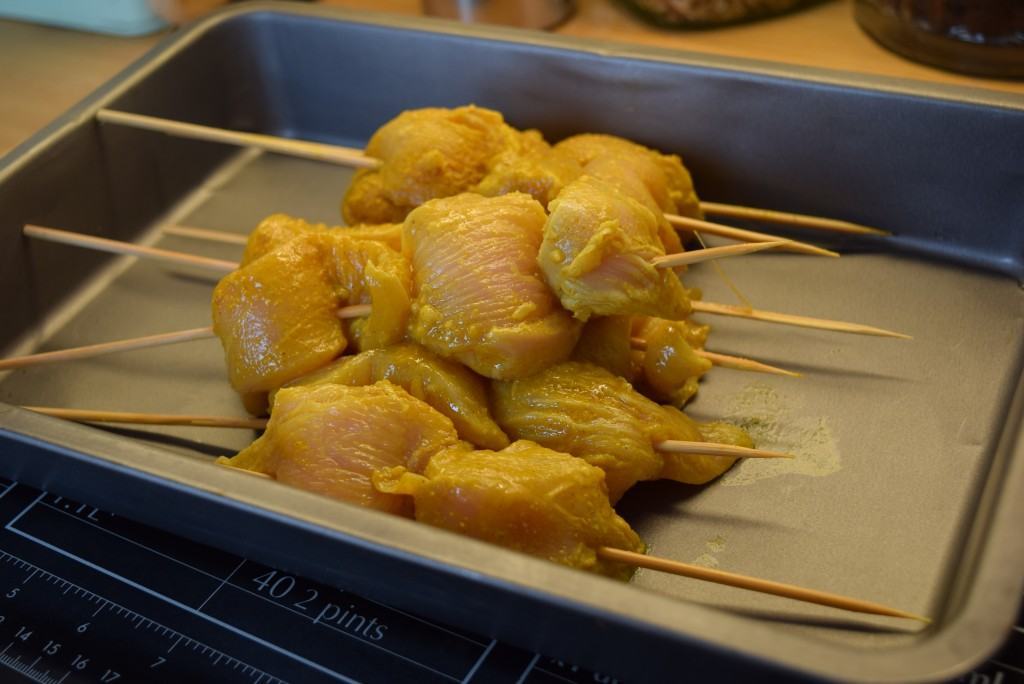 Pop these little beauties on the grill, bracing yourself for the most delicious, spicy waftings from the barbeque. Keep them moving, so they lightly char, for around 10 minutes. They are cooked through when the chicken is piping hot and the juices run clear.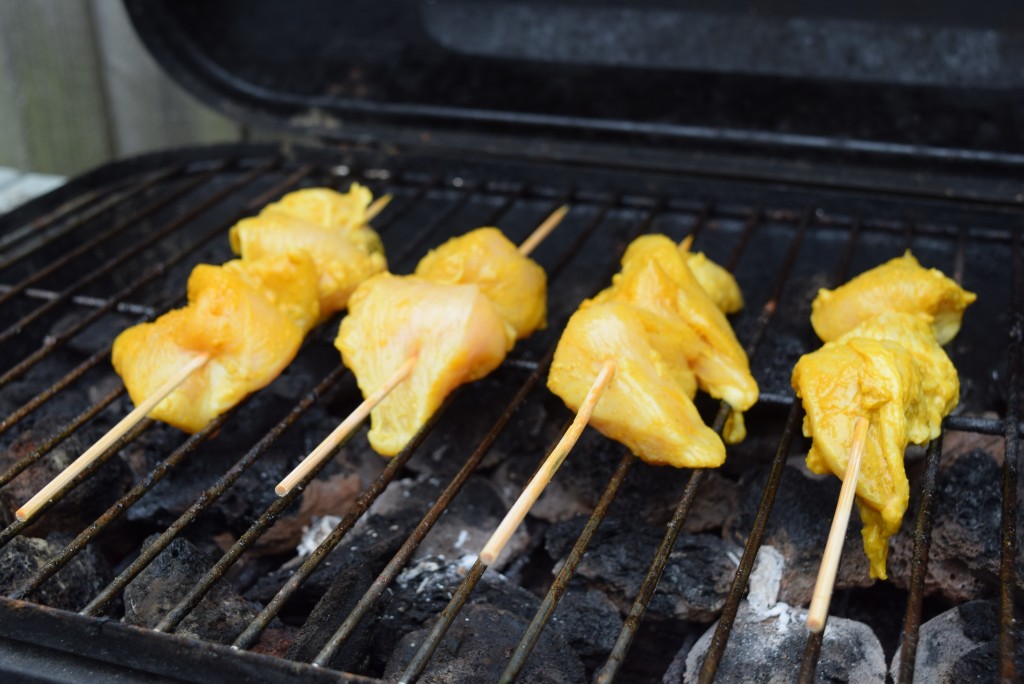 You will have an audience whilst cooking these, no one will be able to resist.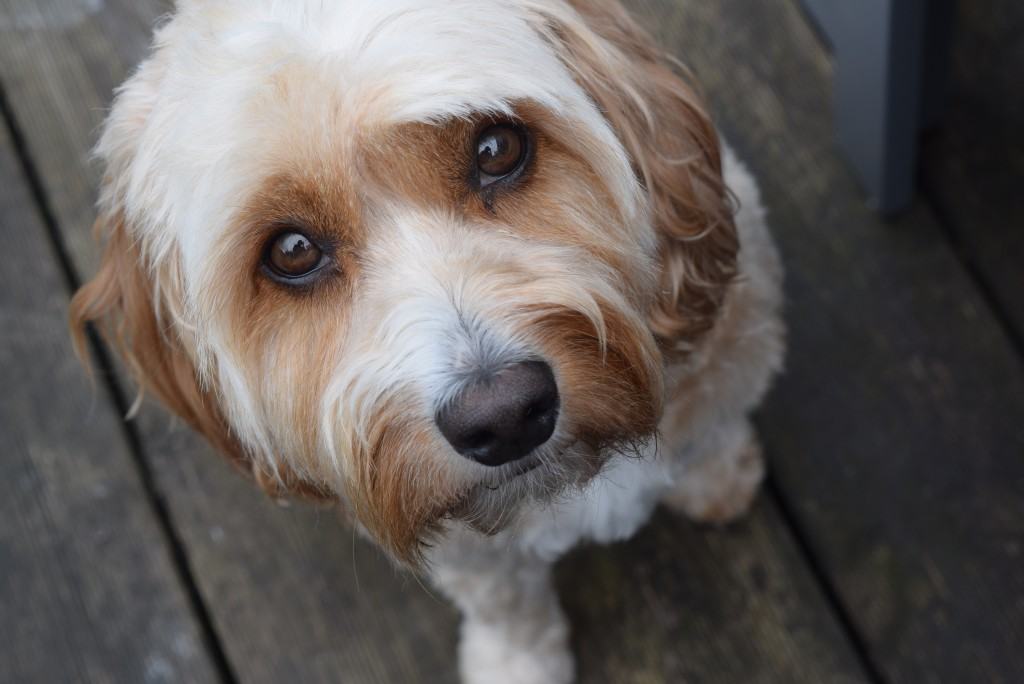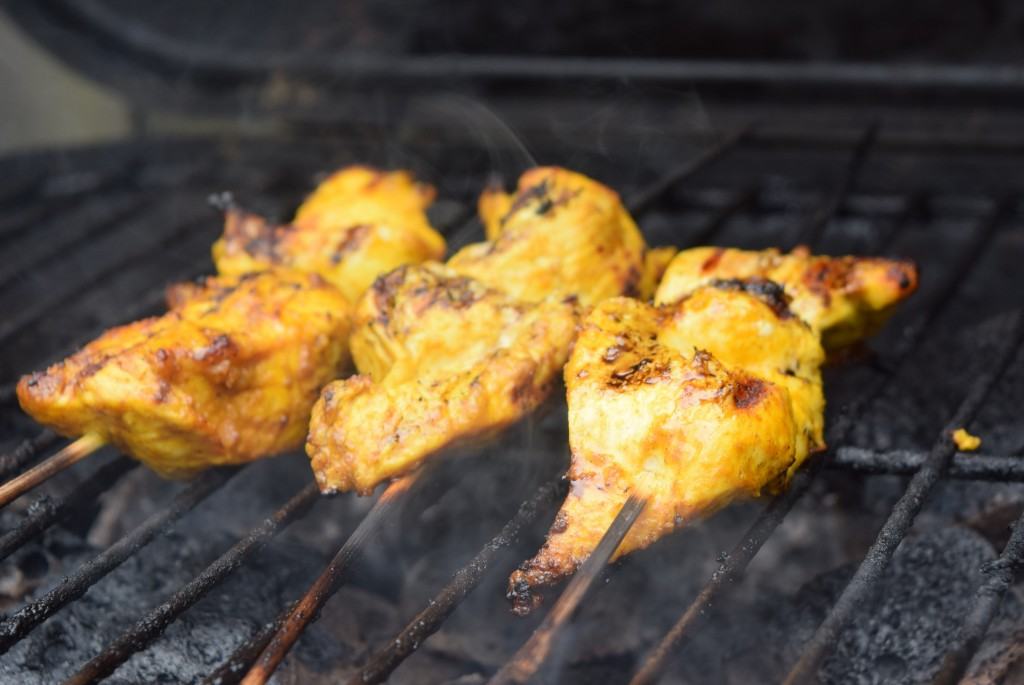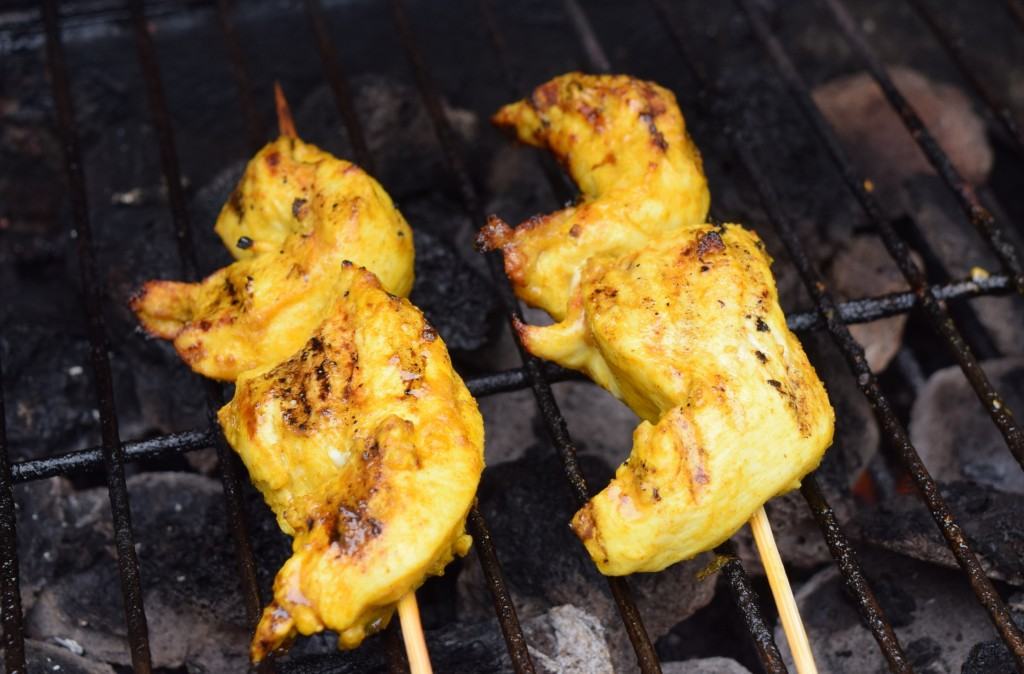 Serve these juicy, summer delights with leaves and the fresh and light Avocado Mayonnaise.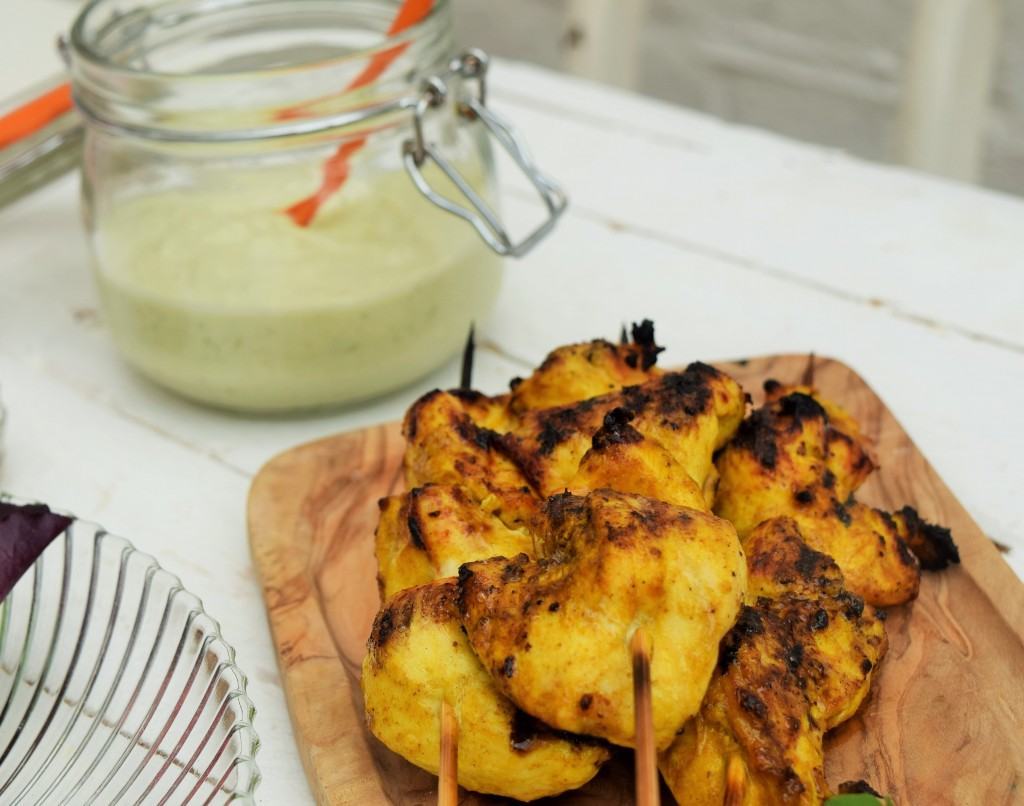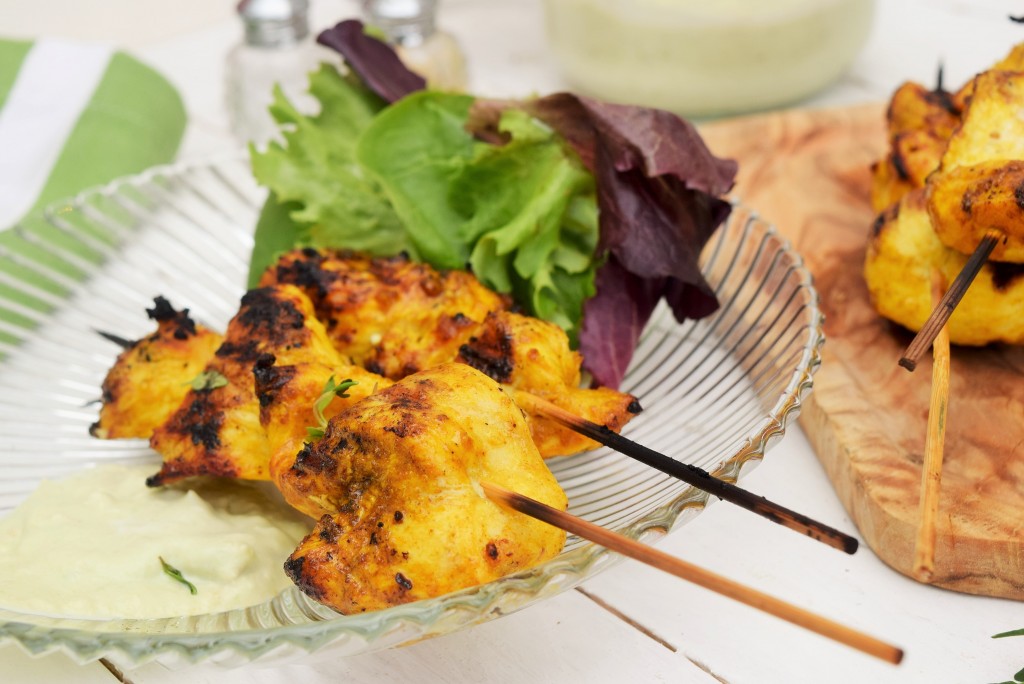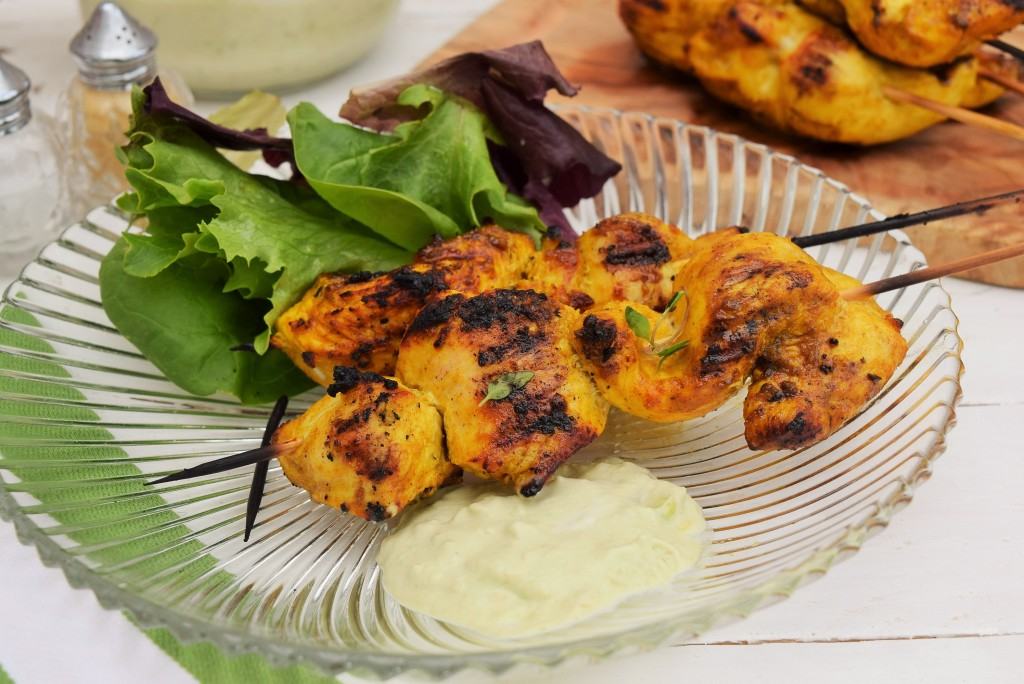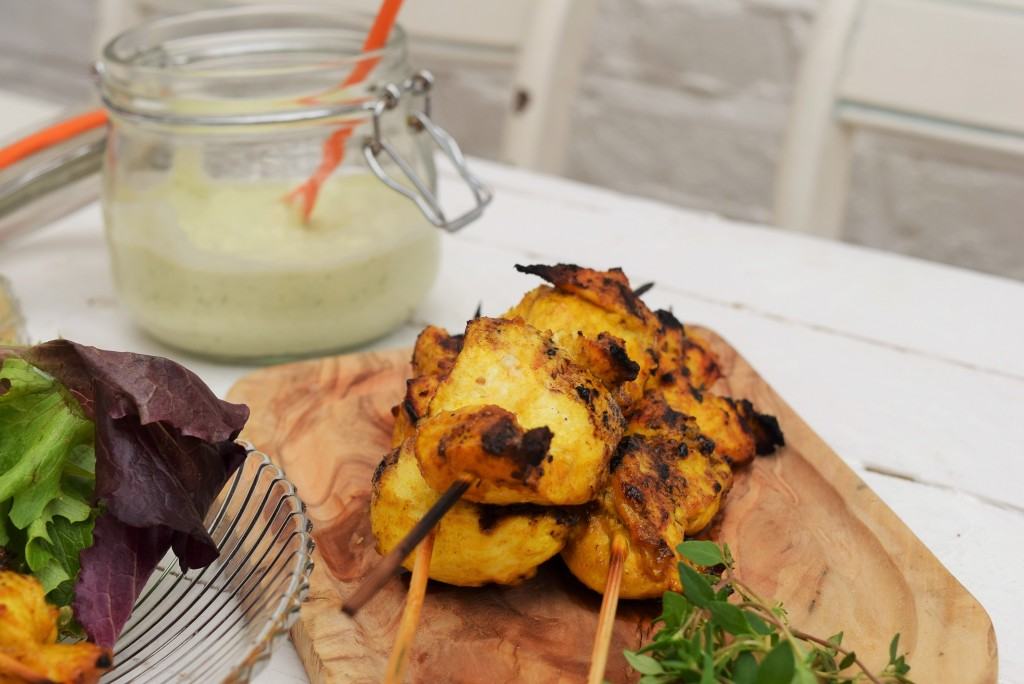 This brilliant chicken dish would also work well with my flatbread recipe for extra bulk and you can pretend it's a kebab shop pitta. The Avocado Mayonnaise can liven up any meat or salad and keeps nicely in the fridge for up to a week for further dining pleasure.
It's fingers crossed for more barbeque days, if not, get the grill or griddle on and enjoy these skewers regardless. As I write this, the sky is darkening and I fear I've cursed it. But that wasn't bad, a week of sun in July is better than nothing.
Lucy x
Chicken Shawarma Skewers Recipe
Serves 3 to 4
You will need skewers, soaked in water if wooden or bamboo
Skewers
500g chicken breast or thigh fillet
2 tablespoons olive oil
2 tablespoons lemon juice
scant teaspoon salt
3 garlic cloves, crushed
2 teaspoons curry powder
1 teaspoon ground coriander
1 teaspoon ground cumin
Avocado Mayonnaise
1 small ripe avocado
2 tablespoons greek yoghurt
2 tablespoons mayonnaise
juice half a lime
generous shakes of salt and pepper
Start by taking a large food bag and adding the olive oil, lemon juice, salt, garlic, curry powder, ground coriander and cumin. Chop your chicken breasts or thigh fillets into finger sized pieces and add to the bag of marinade ingredients. Give it a good squidge around, seal the bag and put into the fridge to infuse for at least an hour, longer if you have time.
While the meat marinades, soak your bamboo skewers in water if you are using them. Then make a start on the mayonnaise. Scoop out the ripe avocado into a bowl. Mash well then stir in the yoghurt, mayonnaise, lime juice and seasoning. Stir again then cover and store in the fridge until needed.
When you are ready to cook the chicken, pre heat your barbeque, grill or griddle pan. Take the meat from the fridge and carefully thread each piece onto your soaked or metal skewers. Place these on your chosen form of heat and grill for around 10 minutes, turning frequently to ensure even cooking. They are ready when the chicken is cooked through and the juices run clear when poked with a knife.
Serve with leaves and the fresh avocado mayonnaise. The mayo keeps for up to a week in the fridge so you can continue to enjoy it.