Chilli Chicken Rice Bowls Recipe
At last it's started to turn cold, and I am not unhappy about it. I am wearing my bobble hat as I type and had my first hot water bottle of the season last night. These are significant winter moments for me as it a) heralds the ability from now until at least April to hide bad hair under a hat and b) I can legitimately wear socks in bed. Good times lie ahead. It also means I can dust off the slow cooker again and share this wonderfully warming, spiced Chilli Chicken Rice Bowl recipe with you.
This is a brilliant one pot affair and can be adapted to suit all of your families tastes. You can just eat vast bowls of this beany, chicken rice with grated cheese and sour cream or as a filling for wraps with lettuce, avocado and salsa. This recipe originated from one of my favourite websites The Kitchn – not a mis-spelling – do check it out for innovative food with stylish presentation. And I am super pleased I stumbled upon it, as this dish has become a complete fave. With colder times imminent, these spiced bowls are guaranteed to warm you up whilst satisfying your taste buds and with the minimum of fuss.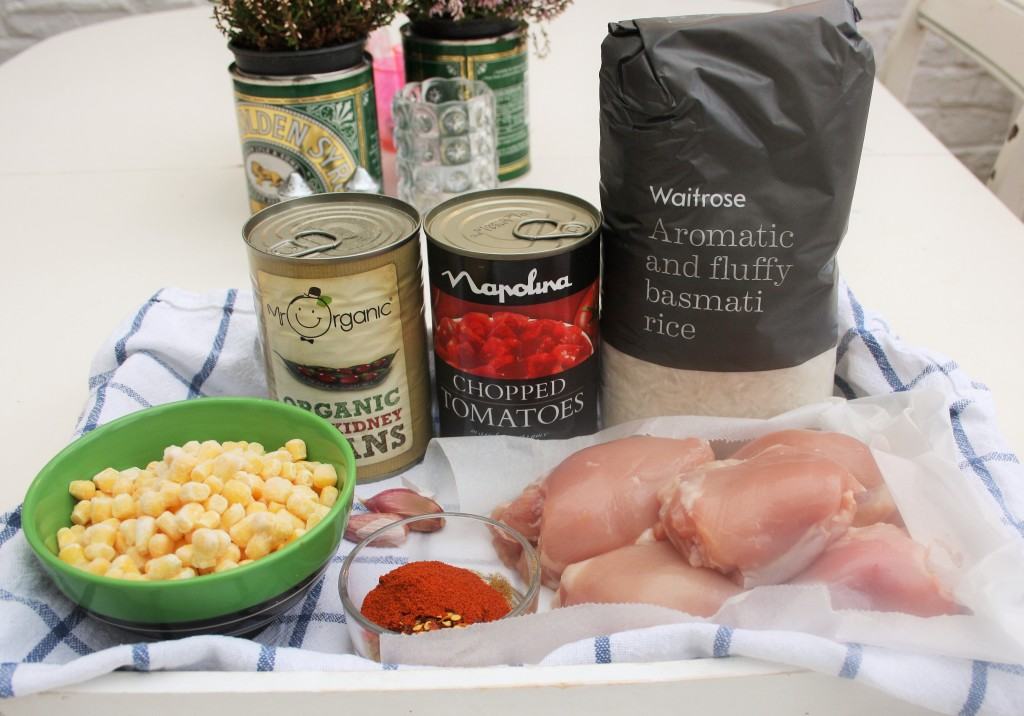 Ta-dah, a nice short ingredient list. And an all in one supper, yes, Lucy Loves aims to please at all times.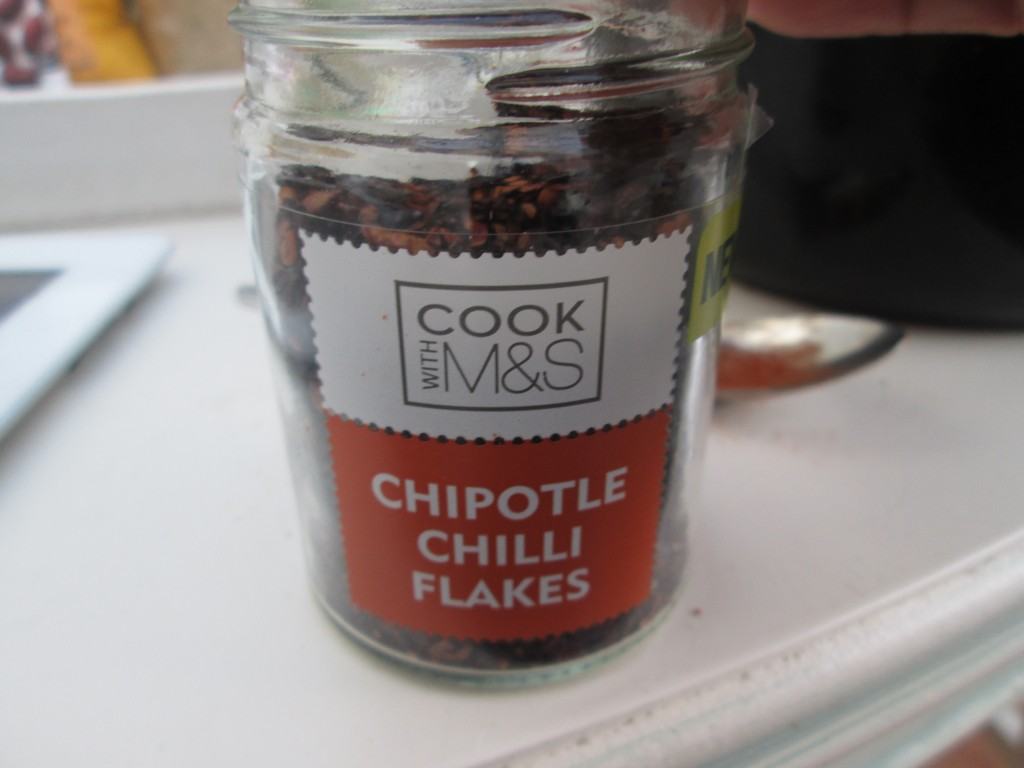 I used two types of chilli, one powder and one this smokey dried Chipotle Chilli, but regular dried chilli flakes will also add a good spicy warmth.
I have made this dish with both brown and white rice, but I prefer using white as it gives a stodgier finished dish – I have to say I love stodge, I don't know why stodgy isn't a compliment. But if you prefer the firmer, nuttier texture of brown rice, then go for it. Start by putting the chicken in the slow cooker. Then pour on the tinned toms, with their juice, both types of chilli, cumin, chopped garlic, salt and pinch of sugar.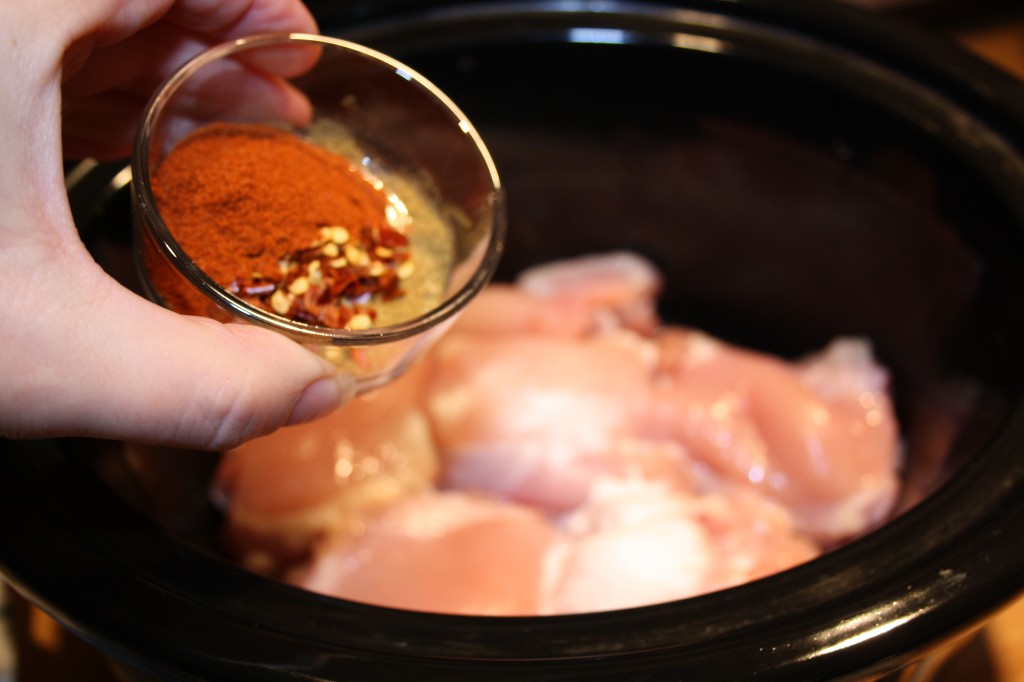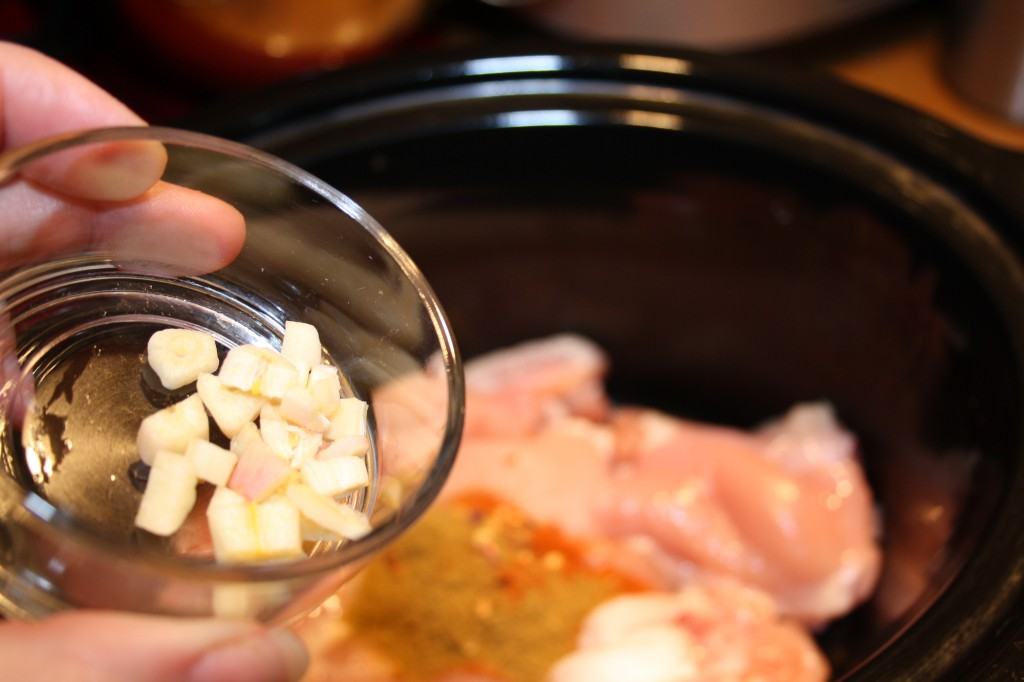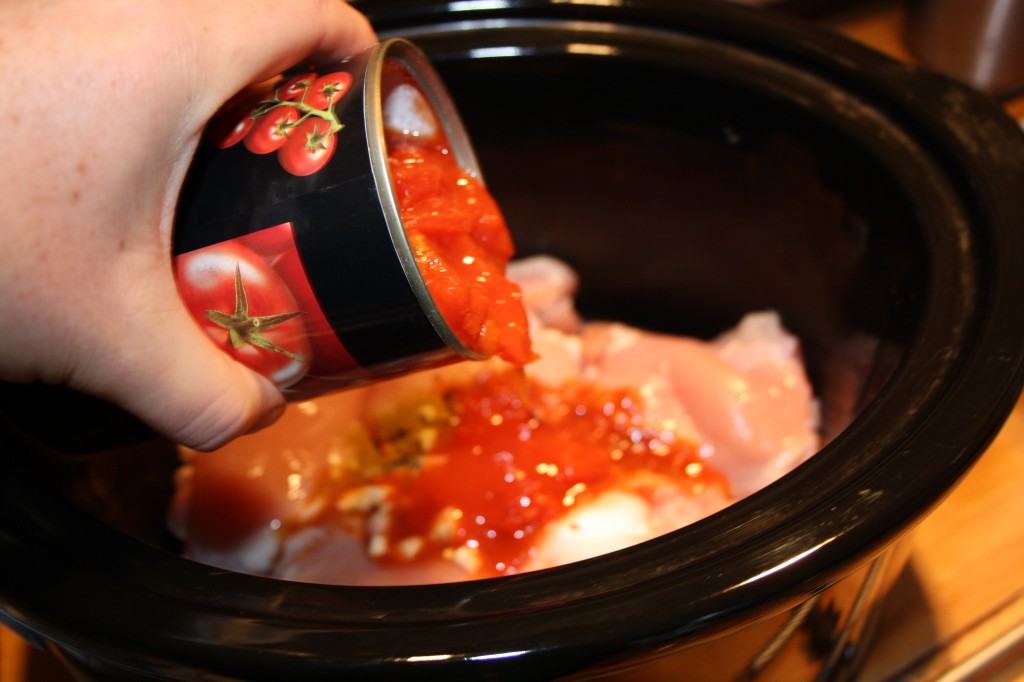 Then pour on 125ml of chicken stock, give it a good stir and put the lid on and leave on low for 3 to 4 hours. I cooked it for 3, one of those 3 on high, as I was in a bit of a hurry, but it's up to you and your schedule.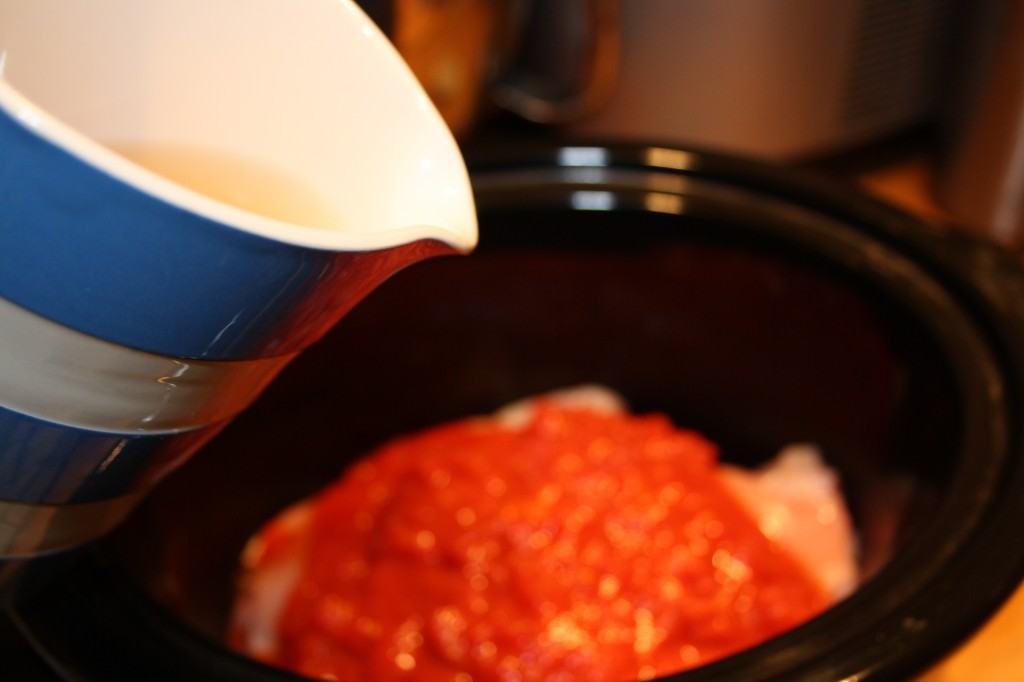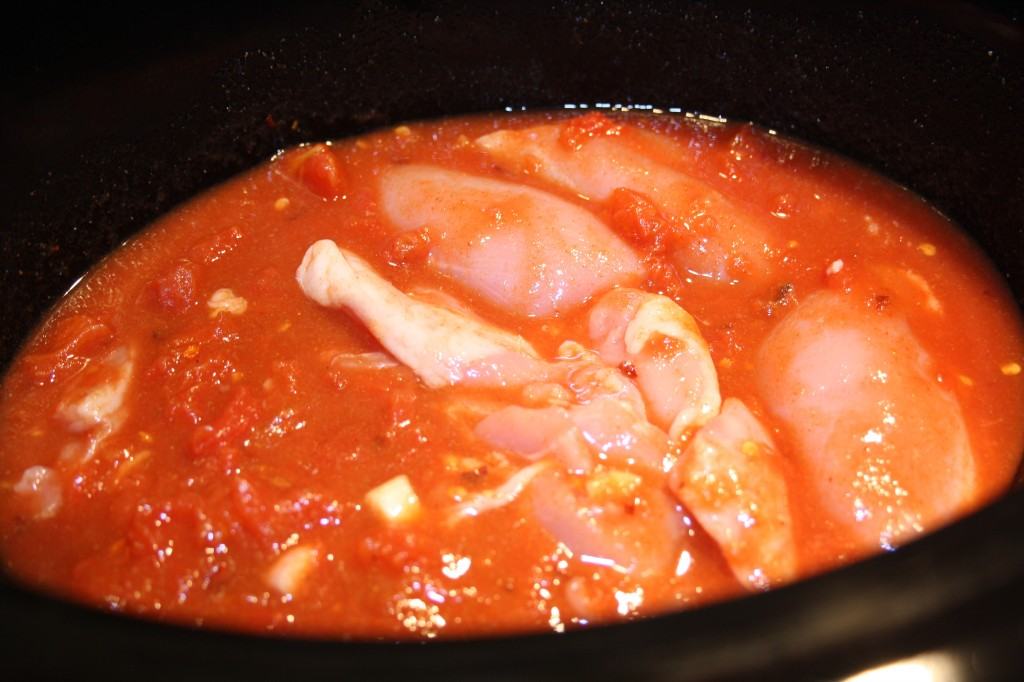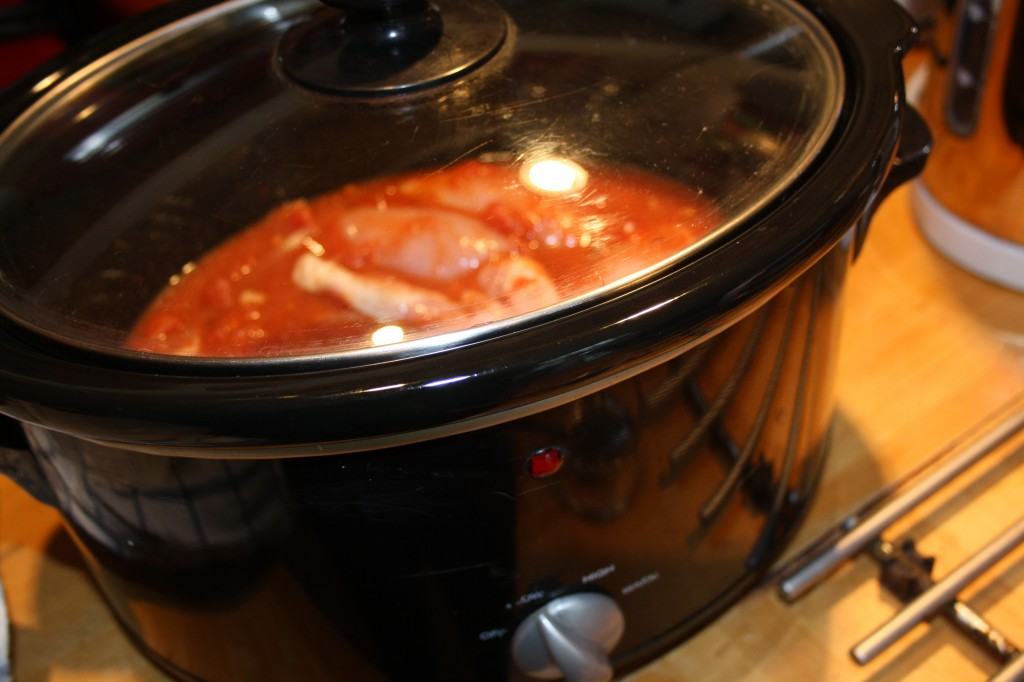 After this first stage, take off the lid and pour in the rice, sweetcorn and drained kidney beans. Add in around another 125ml of chicken stock too, stir again then pop the lid back on for another 3 to 4 hours. Keep an eye on it after 3 hours, you may need to add additional chicken stock if the rice is looking dry.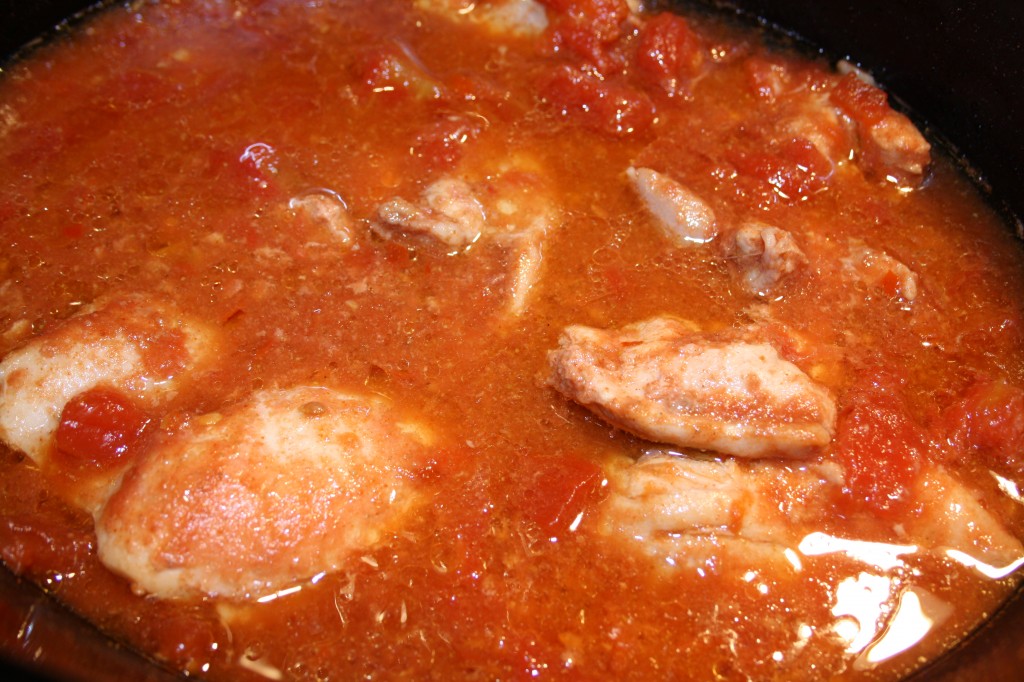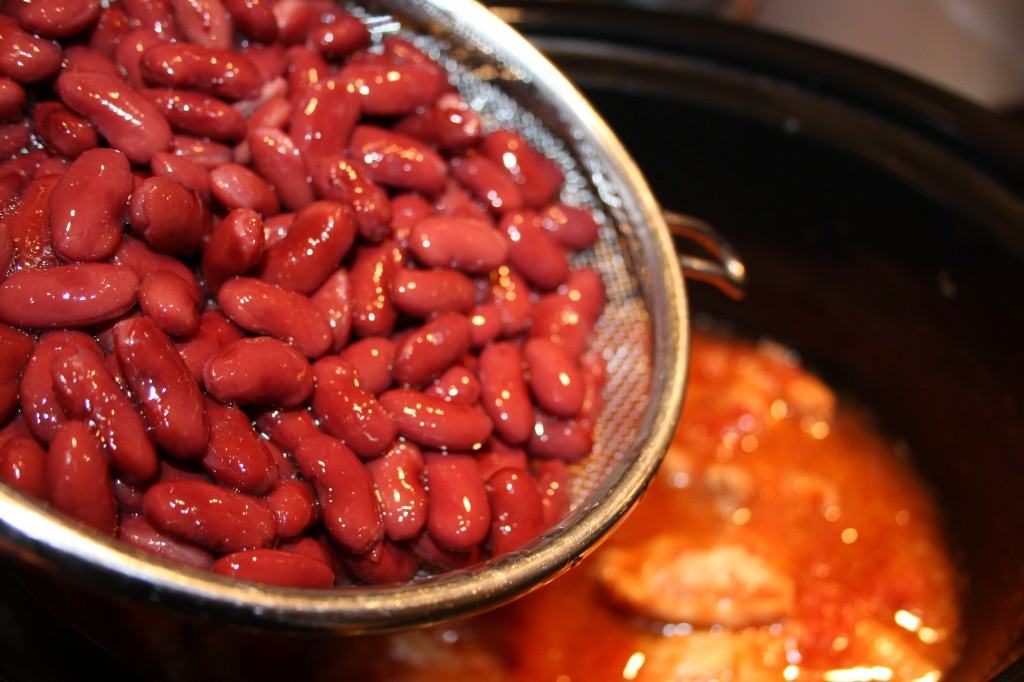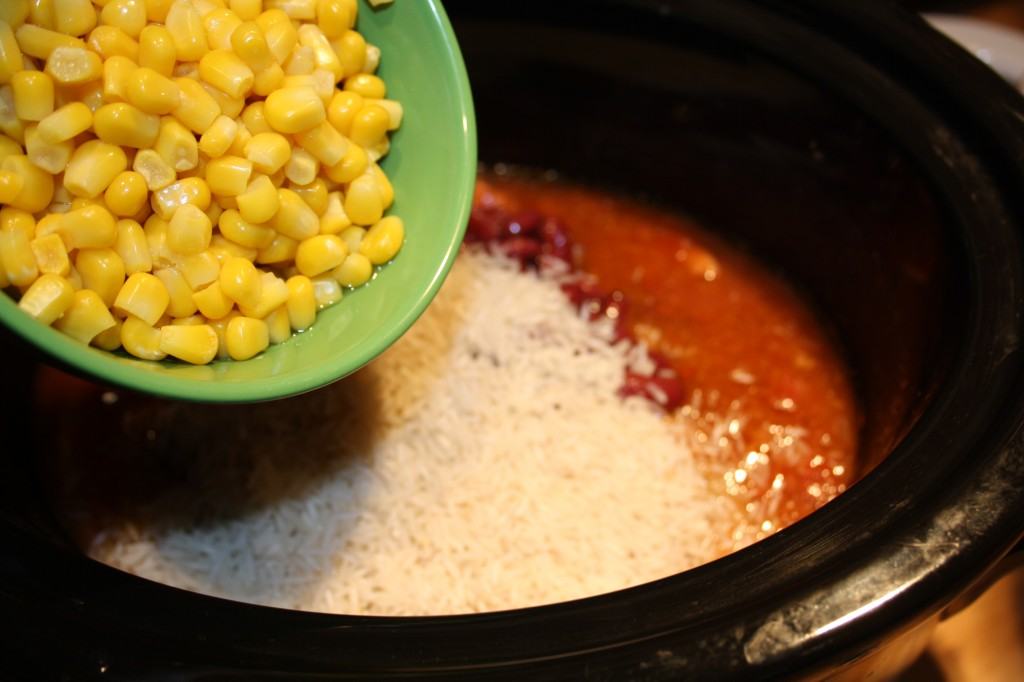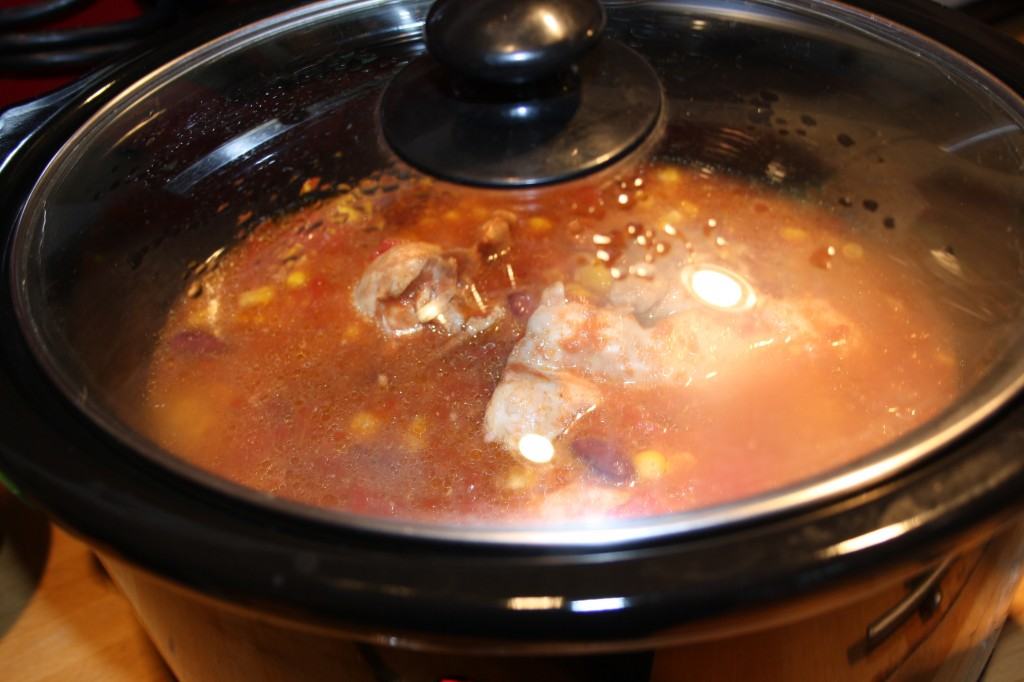 When the final cooking time is up, shred the soft, tender chicken with two forks and mix well with the rice and beans.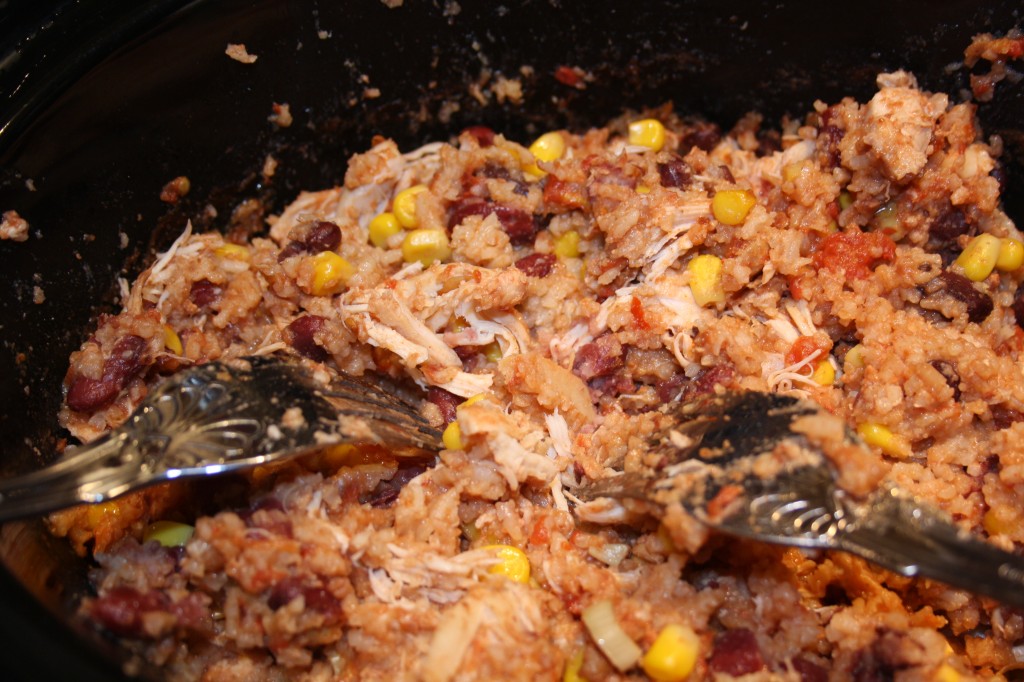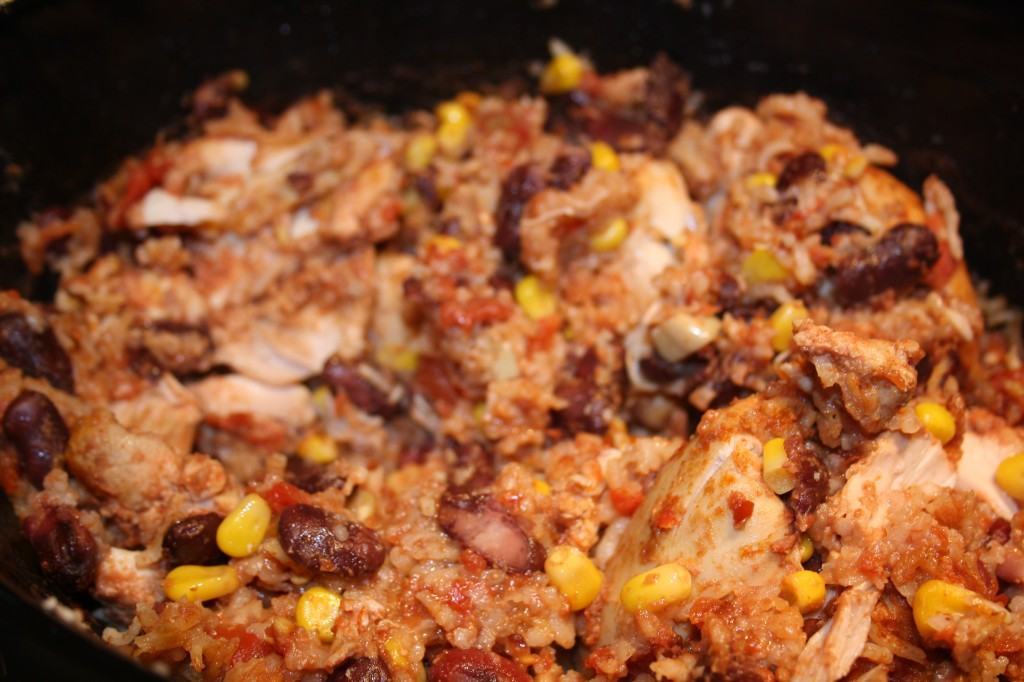 And then that's that. No real kerfuffle. The only dilemma left is what to serve with your fantastic Chilli Chicken Rice Bowls.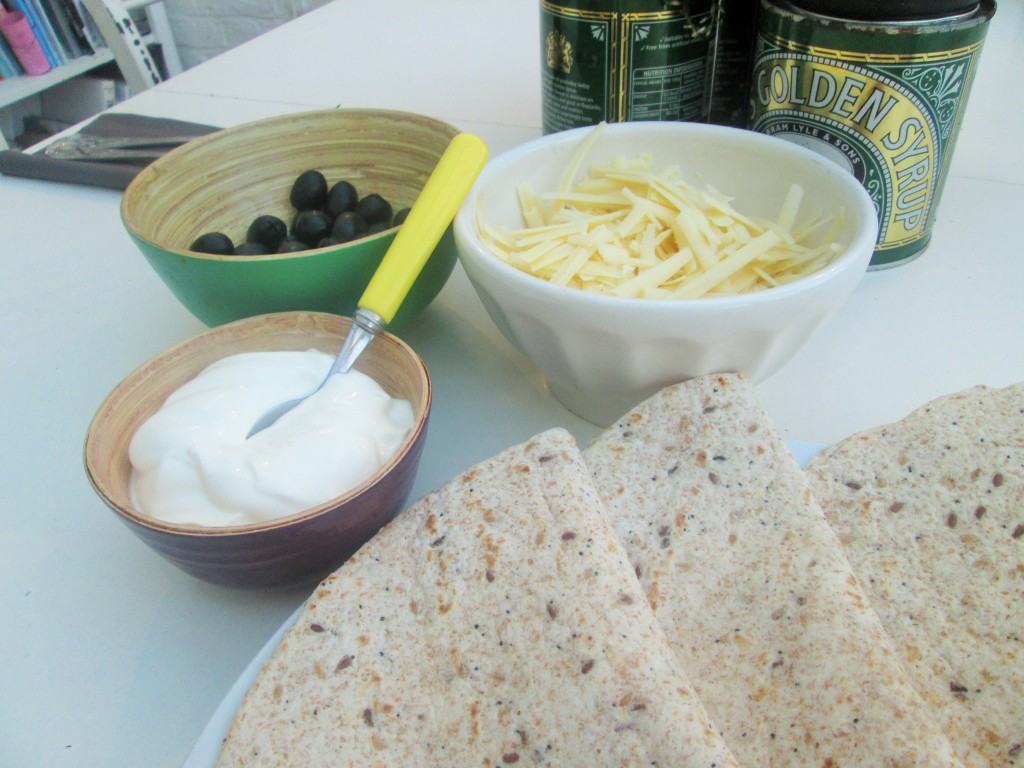 Note the bowl of black olives, my children class eating a whole tin of olives as an alternative to a green vegetable.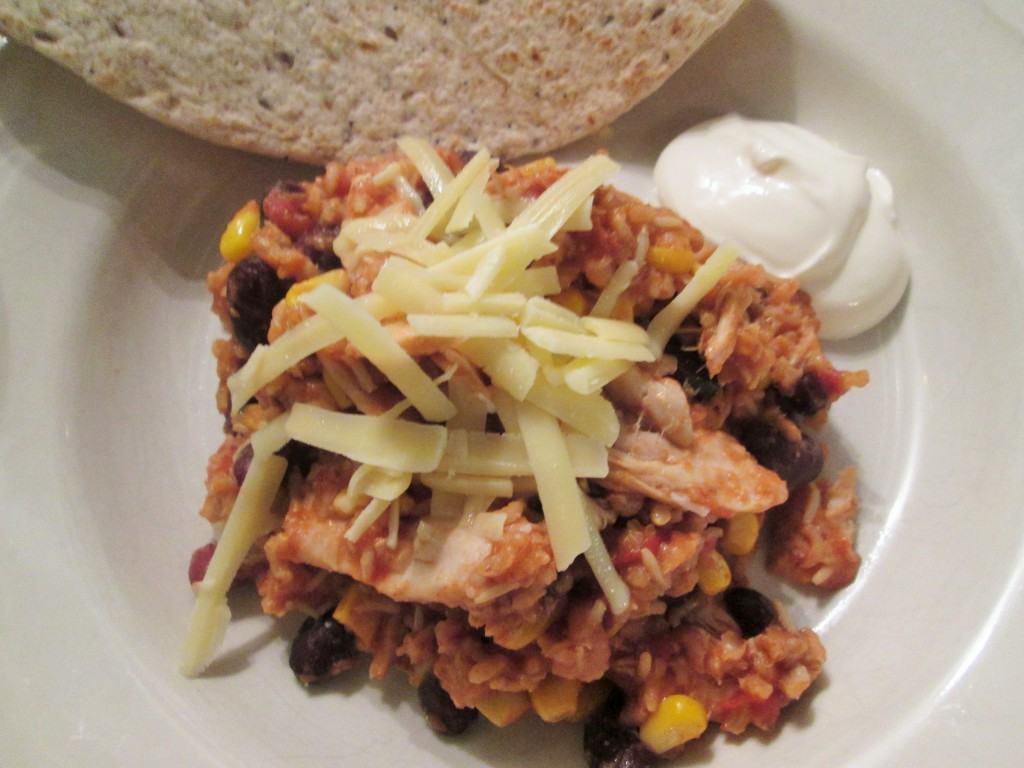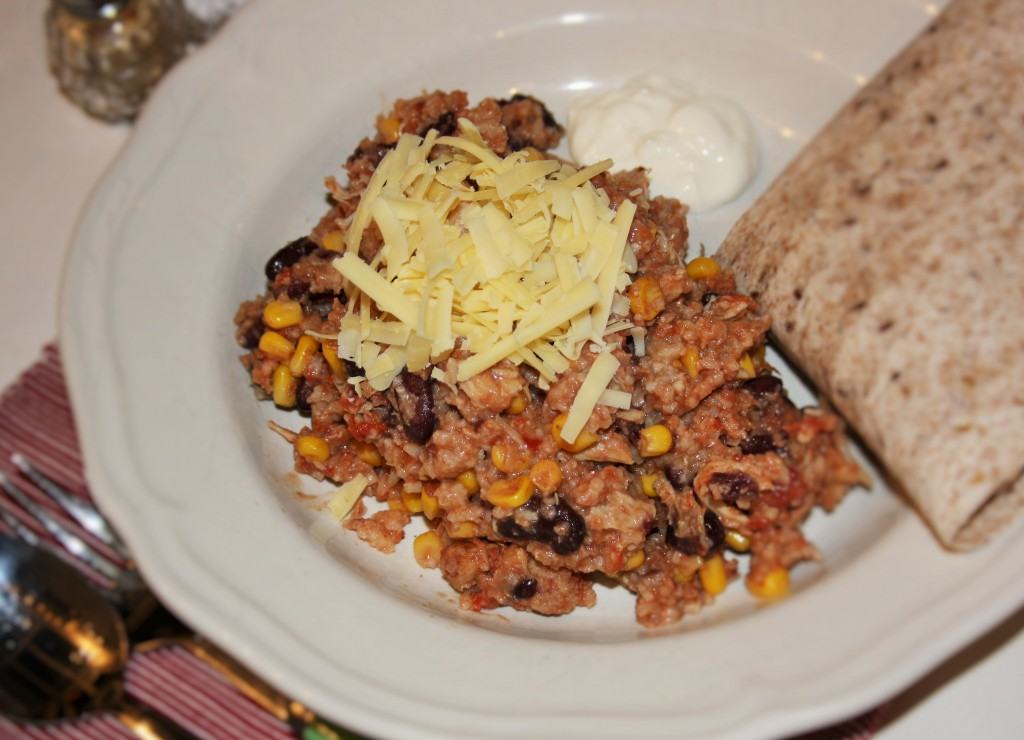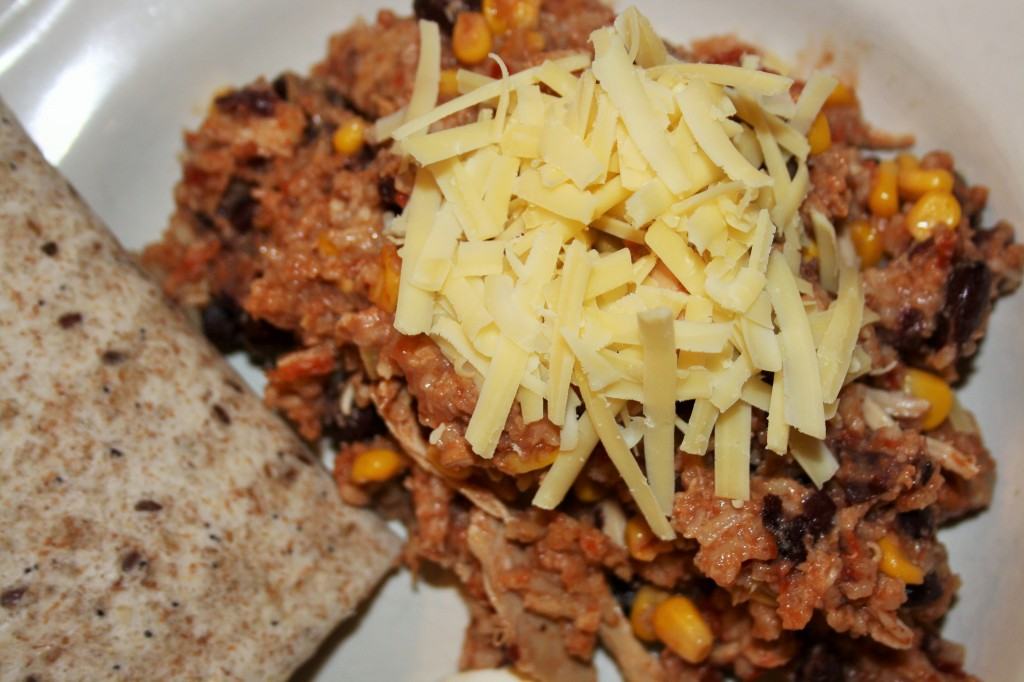 Yum. Just yum. I had to stop myself from eating great big mouthfuls straight from the pot.
So while you are dusting off your slow cooker, dust off your hot water bottle, Ugg boots, mittens and bed socks. And settle down with this simple but flavousome supper. Winter, bring it on, I am ready for it, now you can be too.
Lucy x
Chilli Chicken Rice Bowls Recipe
Generously serves 4 (unless I've eaten half of it beforehand)
You will need a slow cooker, or not, as I can imagine this recipe could be cooked in a normal saucepan over a shorter time scale
500g chicken thighs, boned (breasts would work too according to the original recipe)
1 x 400g tin chopped tomatoes
250ml to 350ml chicken stock
1 teaspoon chilli powder
1 teaspoon chilli flakes
1 heaped teaspoon cumin
2 cloves of garlic, finely-ish chopped
1 teaspoon salt
a pinch of sugar
200g rice (I have used white and brown, I prefer white as it cooks more quickly)
1 x 400g tin kidney beans, drained and rinsed
200g sweetcorn, frozen or tinned
To serve grated cheese, sour cream, wraps, avocado, lettuce, olives, salsa, nachos, you decide…….
Take the bowl of your slow cooker and add the chicken, tinned tomatoes with their juice, 125ml of the chicken stock, chilli powder, chilli flakes, cumin, garlic, salt and pinch of sugar. Give it all a good stir and cook on low for 3 to 4 hours. I cooked it for 2 on low then an extra hour on high as I was pushed for time and at home to keep an eye on the dish. When this time is up and the chicken is starting to cook, add the rice, sweet corn, drained kidney beans and a further 125ml of stock and stir again. Pop the lid back on for a further 3 to 4 hours or until the rice is cooked and the chicken is soft and tender. You may need to add some extra stock if the dish is looking dry. When the time is up, shred the chicken with two forks and serve in warmed bowls with tortillas, grated cheese, sour cream, lettuce or accompaniments of your choice.