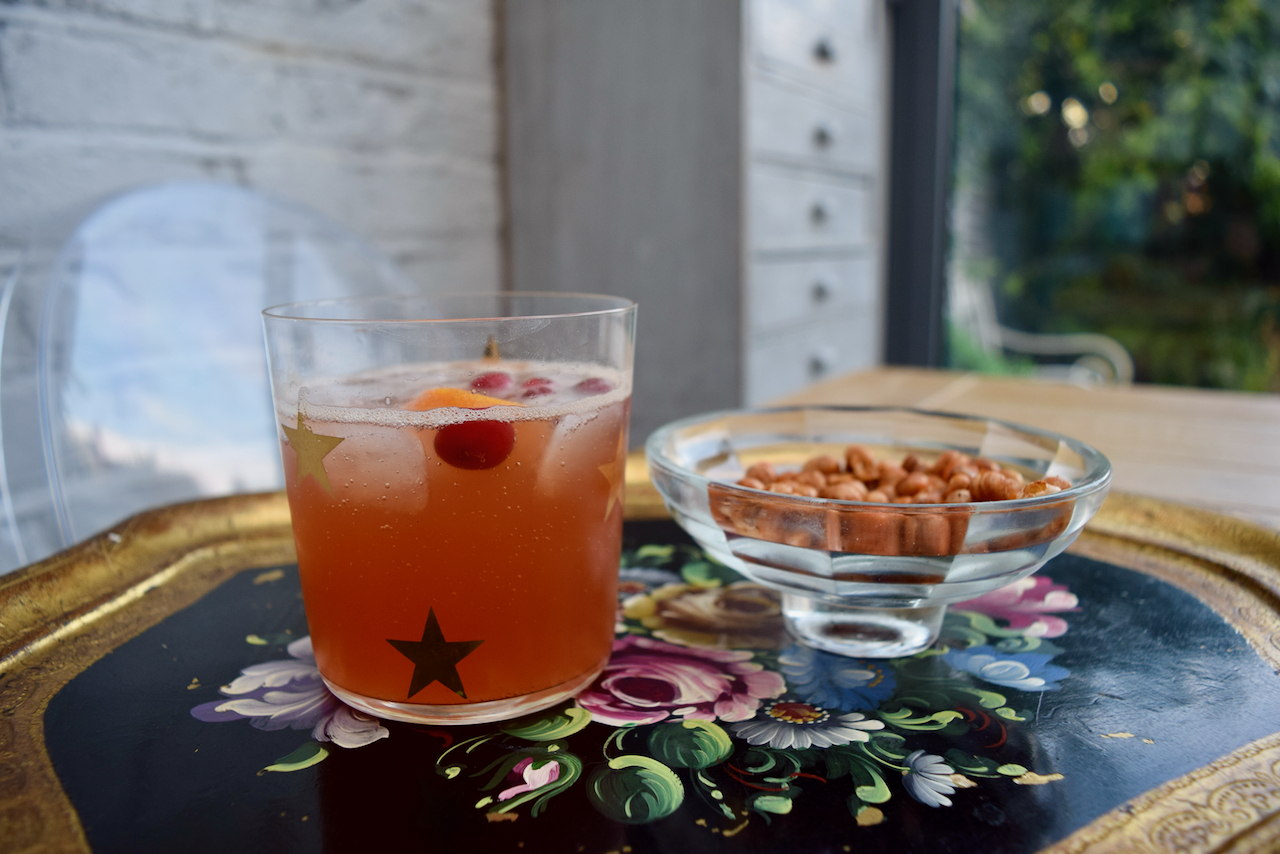 Cranberry Rum Dark and Stormy Recipe
It's about this time of year I start to think about shoving fruit in a jar with booze. It's a tradition of mine. It's great for gifts, for enjoying with your family or for just pouring down your throat during what is really quite a stressful run up to Christmas. When I discovered you could add Cranberries to rum and create a Cranberry Rum Dark and Stormy, I nearly wept with joy. Instead, the lovely Aldi, sent me a bottle of their Old Hopking Dark Rum, so I wiped away the tears and cracked on with a bit of minor infusing.
This is one of my favourite types of infused spirit recipes: you don't have to wait weeks for it to mature. This is almost instant Cranberry Rum gratification, with only a couple of days, and two ingredients to tax you in the kitchen. The resulting beautifully coloured, piquant rum makes the most festive Dark and Stormy for you to impress your guests with this Christmas. Or, as is always my favourite options, balls to them, enjoy this cranberry flavoured beauty yourself.
This is such a pretty looking bottle of homemade Cranberry Rum, if you are struggling to think of a gift for that difficult but booze loving friend, then nip of to Aldi, stock up on dark rum, and get infusing.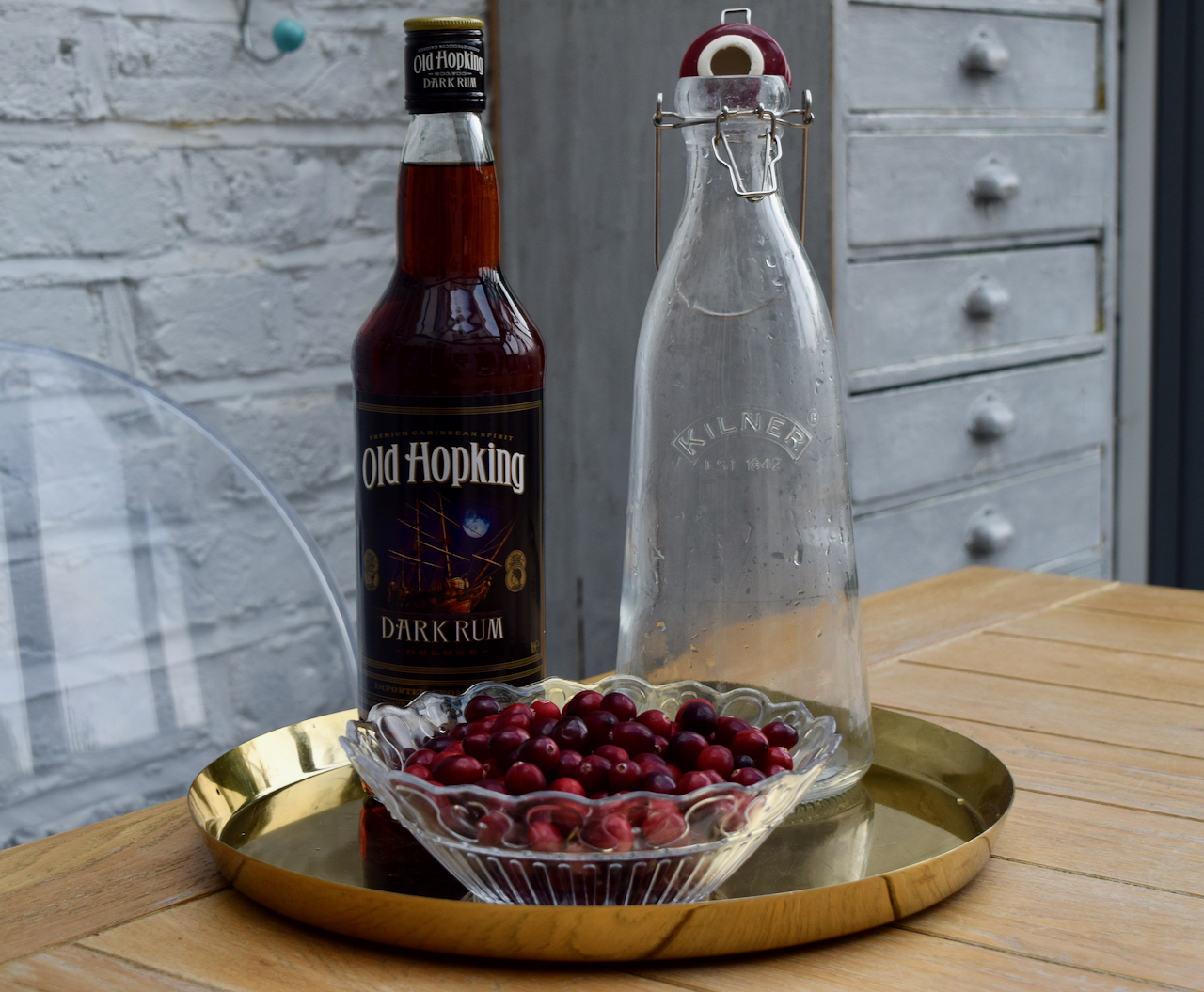 I love anything with only two ingredients and this Cranberry Rum is no exception. The Aldi dark rum is the star of the show here with the cranberries adding some seasonal tang.
Start off this boozy extravaganza by taking a litre bottle and adding the cramberries. Pierce each one with a skewer or toothpick or if you can't be arsed, just give the whole lot a little mash before dropping into the bottle.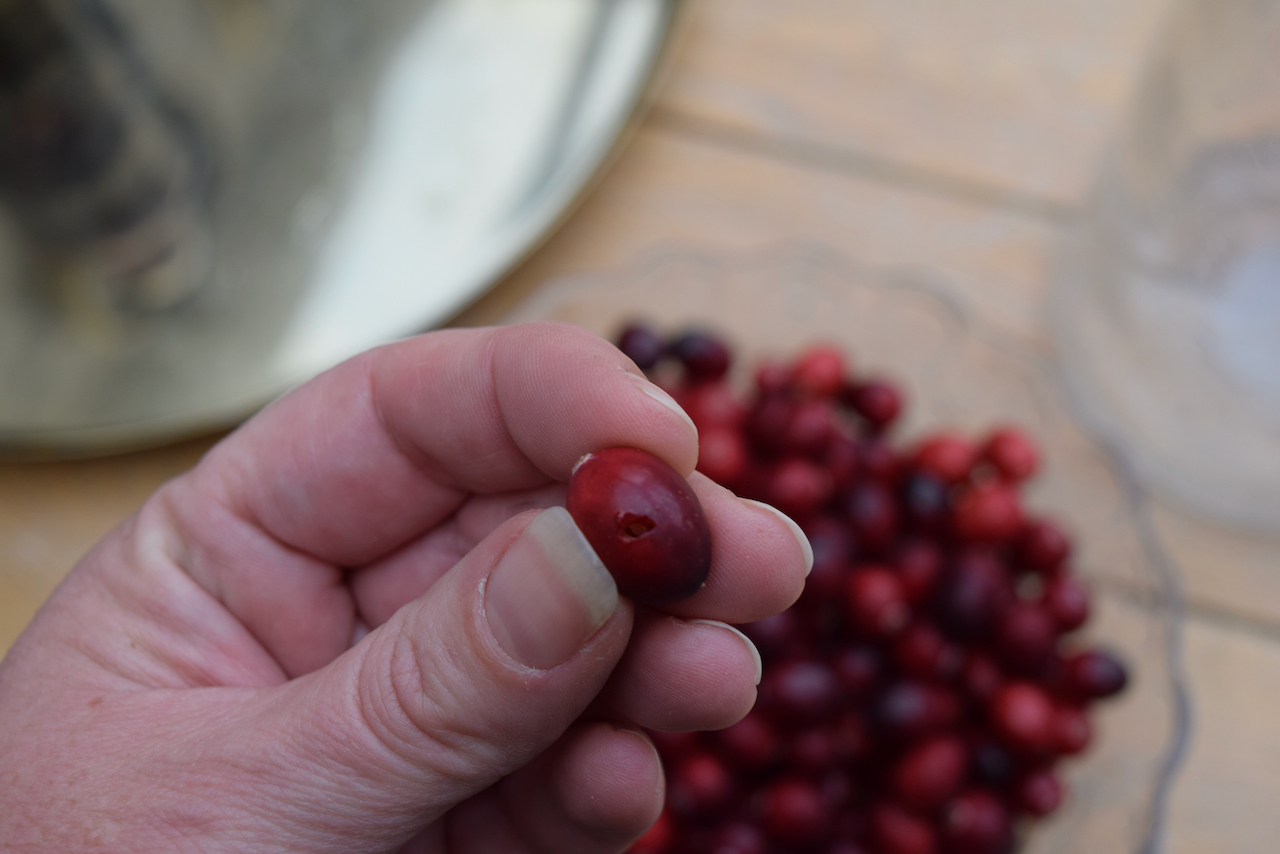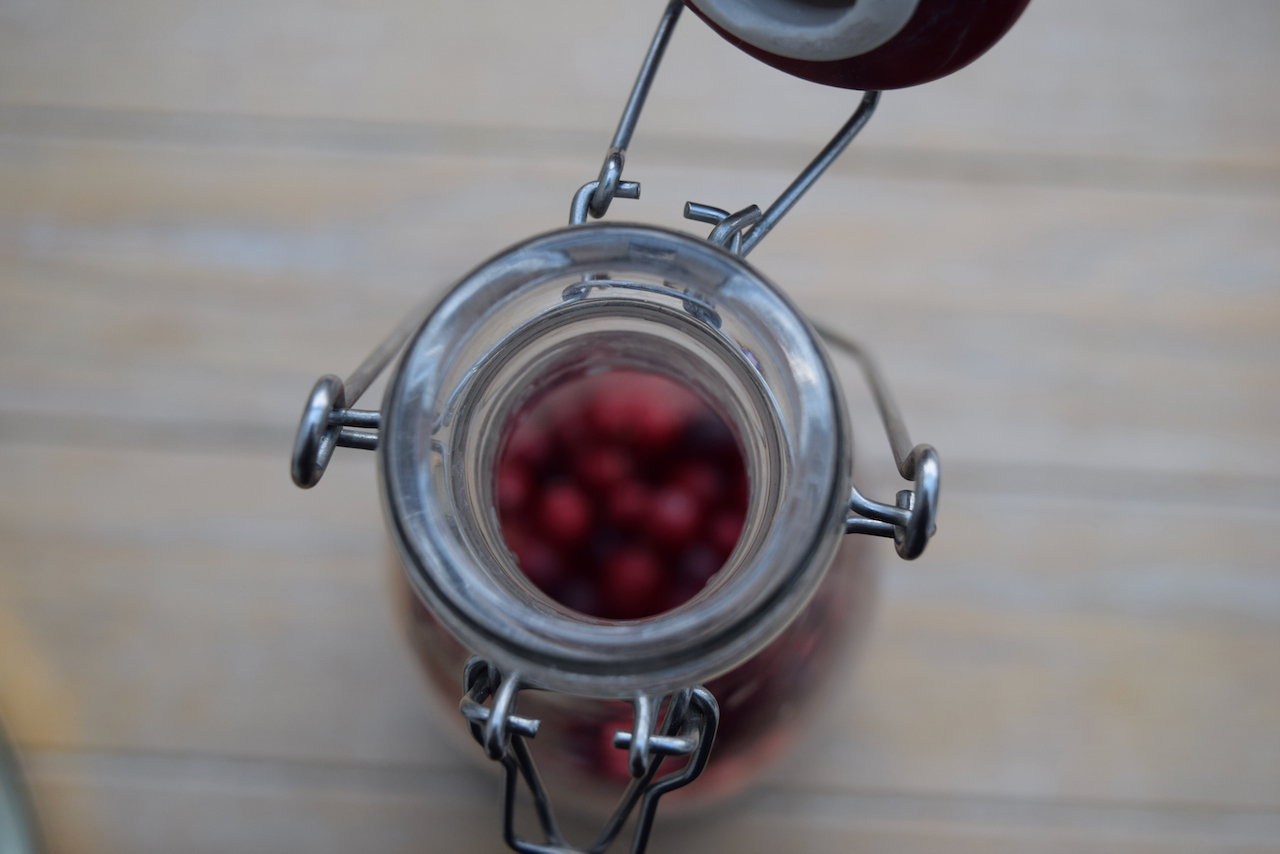 Pour on your dark rum and give the bottle a good shake being careful to seal the bottle first *I spilled some *.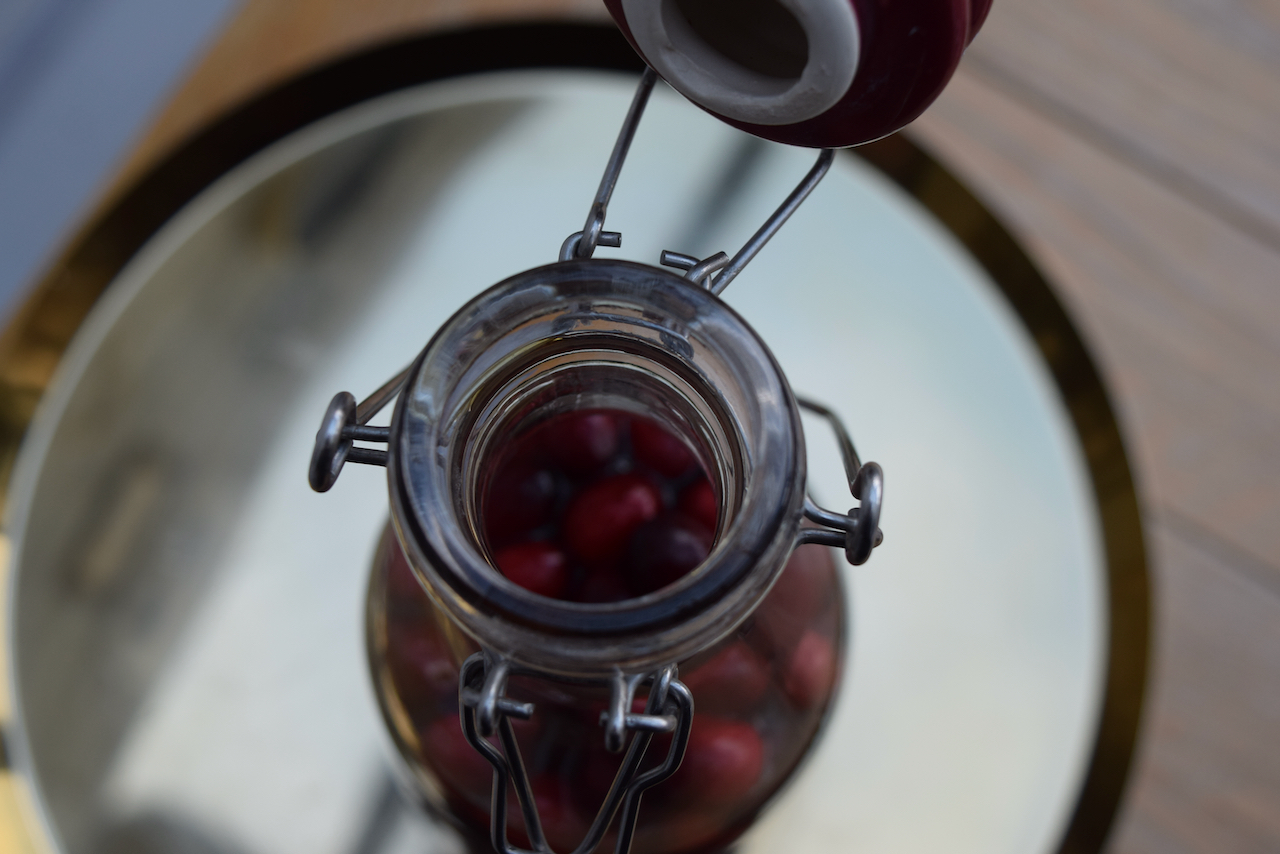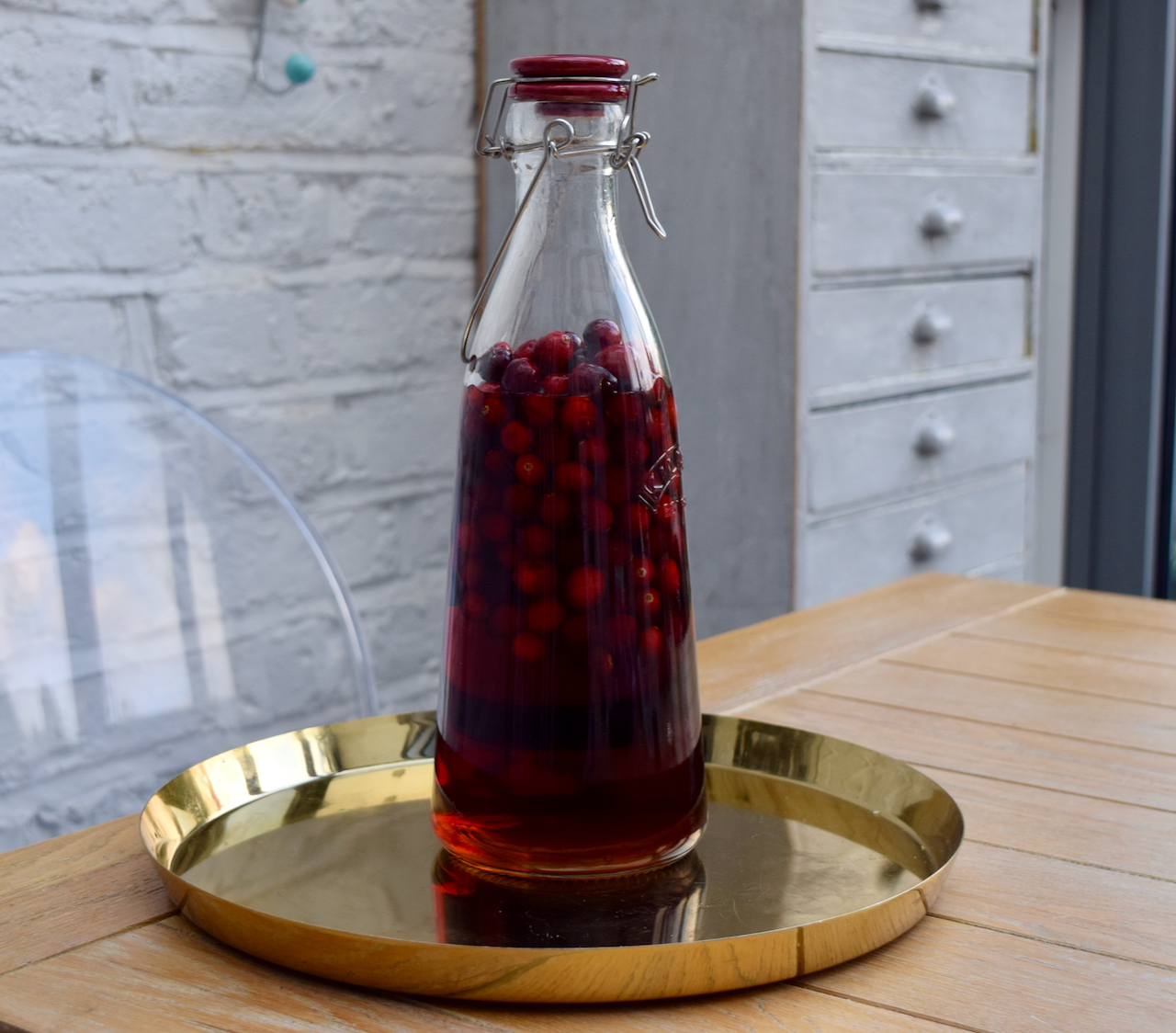 Leave the rum to infuse for at least 48 hours. I left my cranberries in my rum so they could continue to work their magic for as long as the rum lasts *not that long given my current drinking habits*. But feel free to strain yours if you'd rather.
Now, onto the Cranberry Rum Dark and Stormy.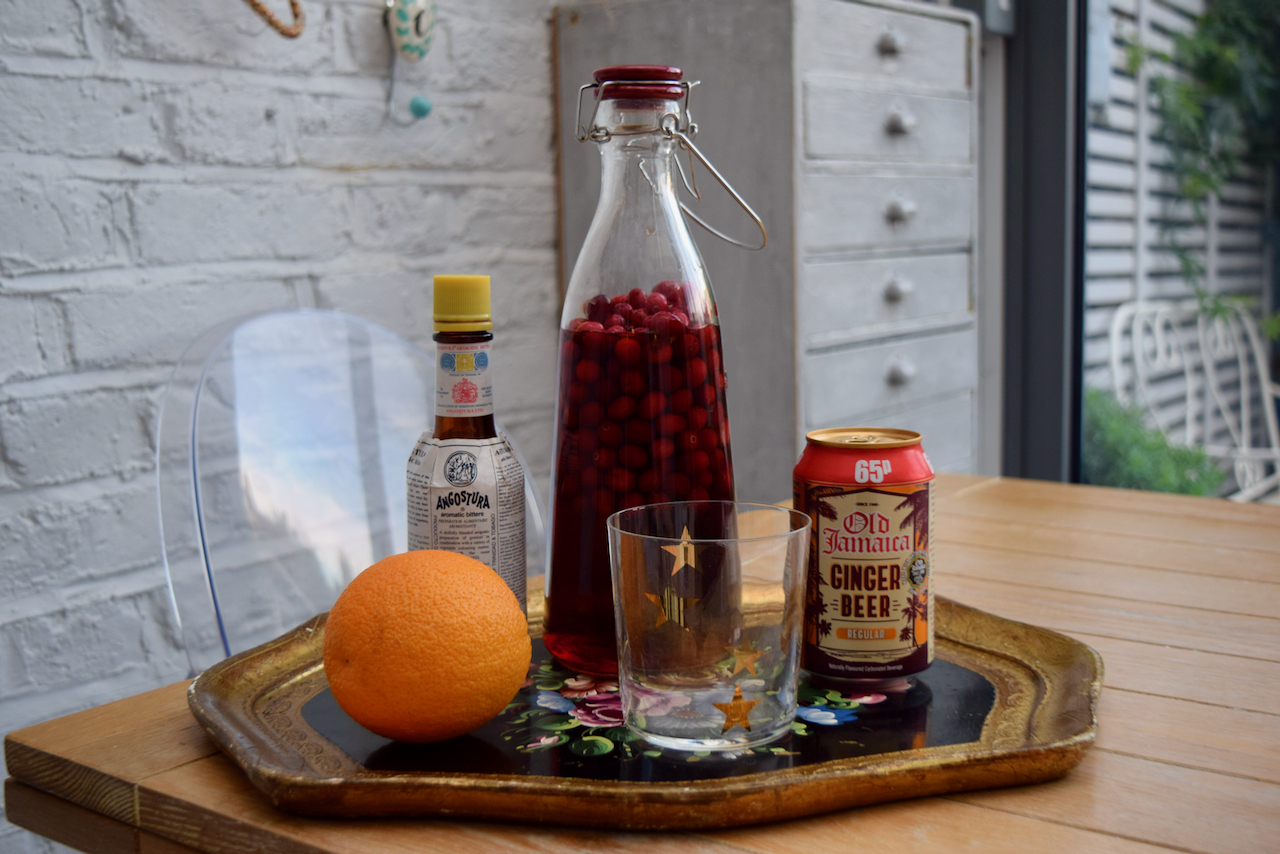 Please focus on the wonderful ruby red Cranberry Rum, not the rather naff looking can of ginger beer I asked Clyde to go and buy.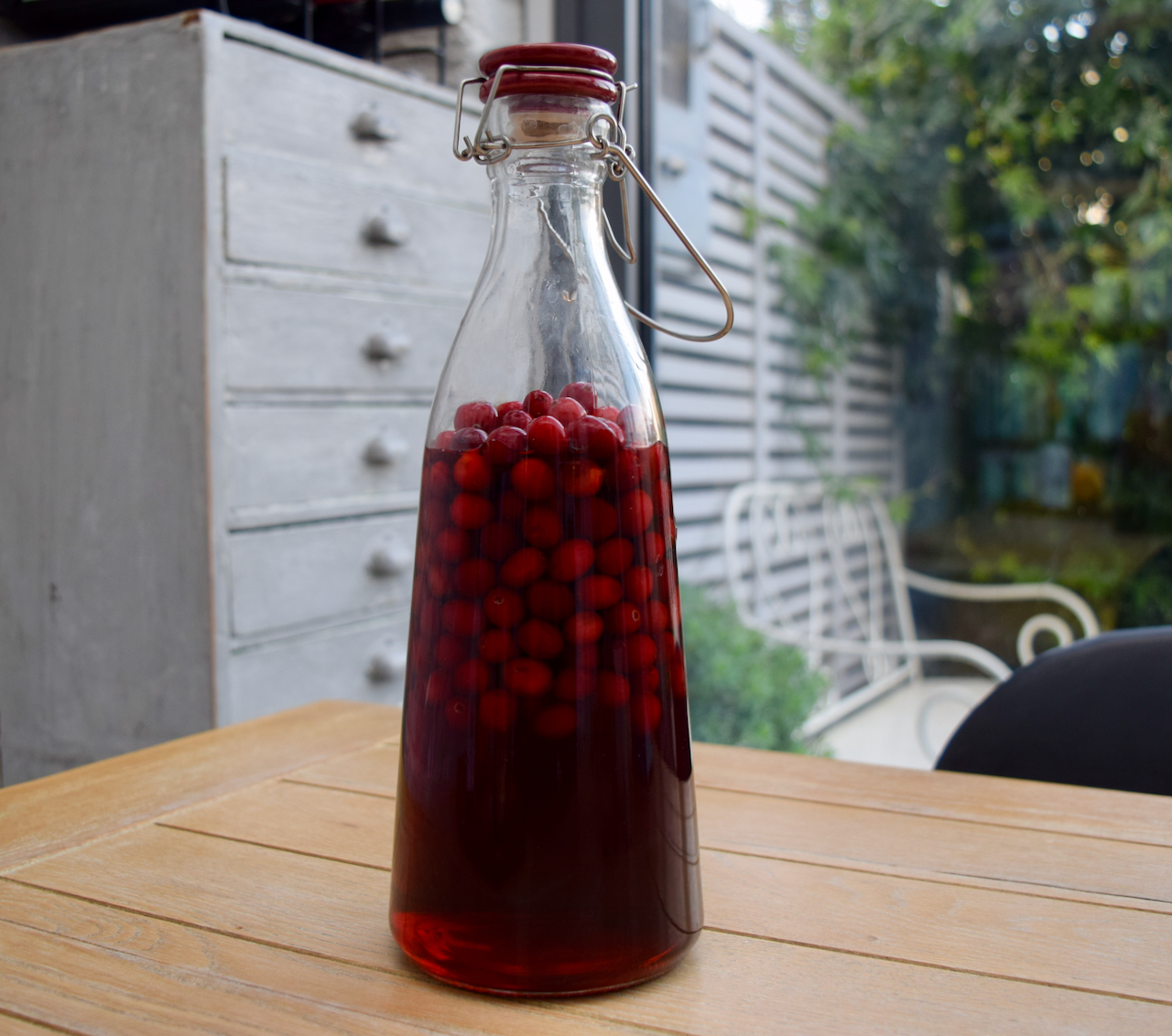 Make a start on this drink with a tumbler and some ice and a good shot of your new favourite spirit.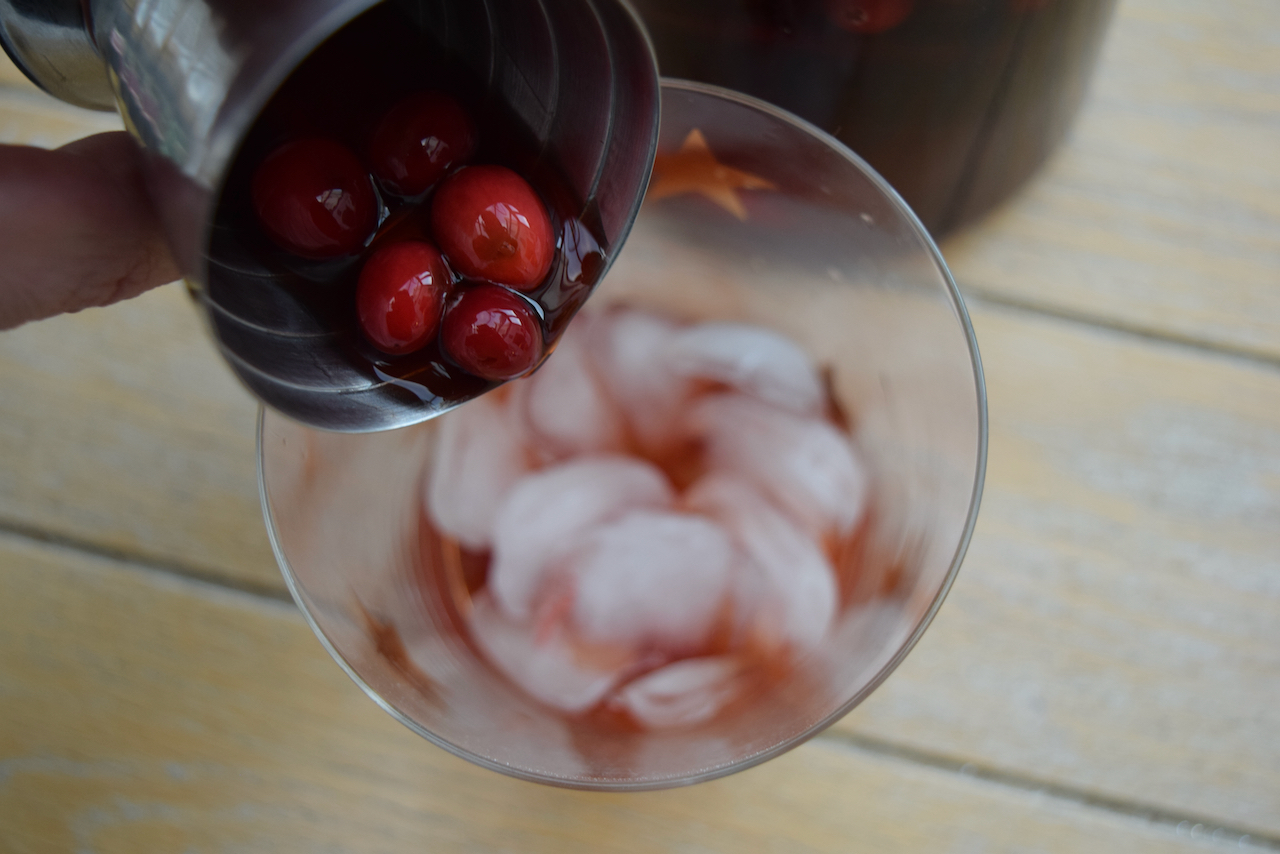 I let a couple of the marinated cranberries drop into the glass for decoration. Next add a couple of dashes of Angostura bitters.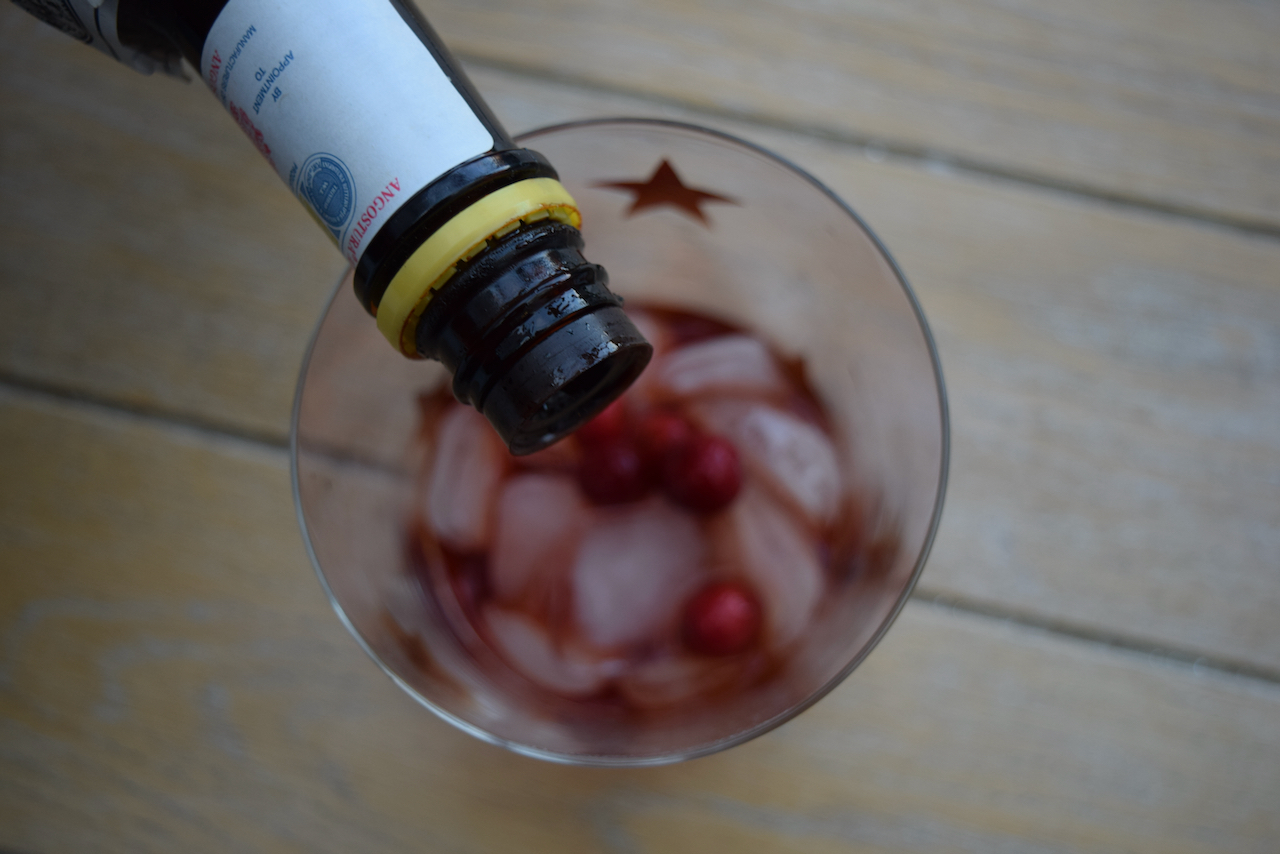 Top up with ginger beer for spice and sweetness.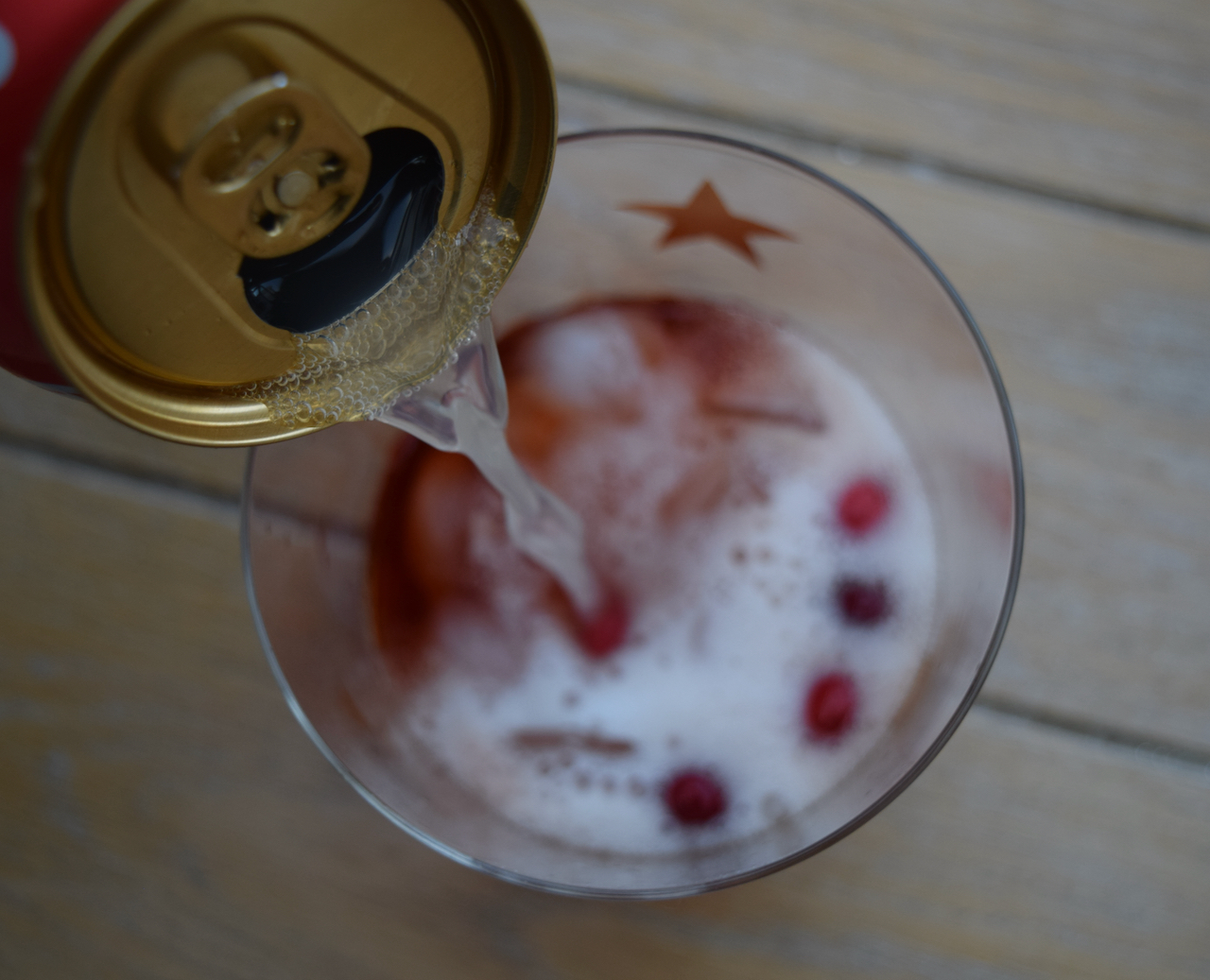 Finally garnish with a slice of orange or satsuma which surely counts as one of your 5 a day.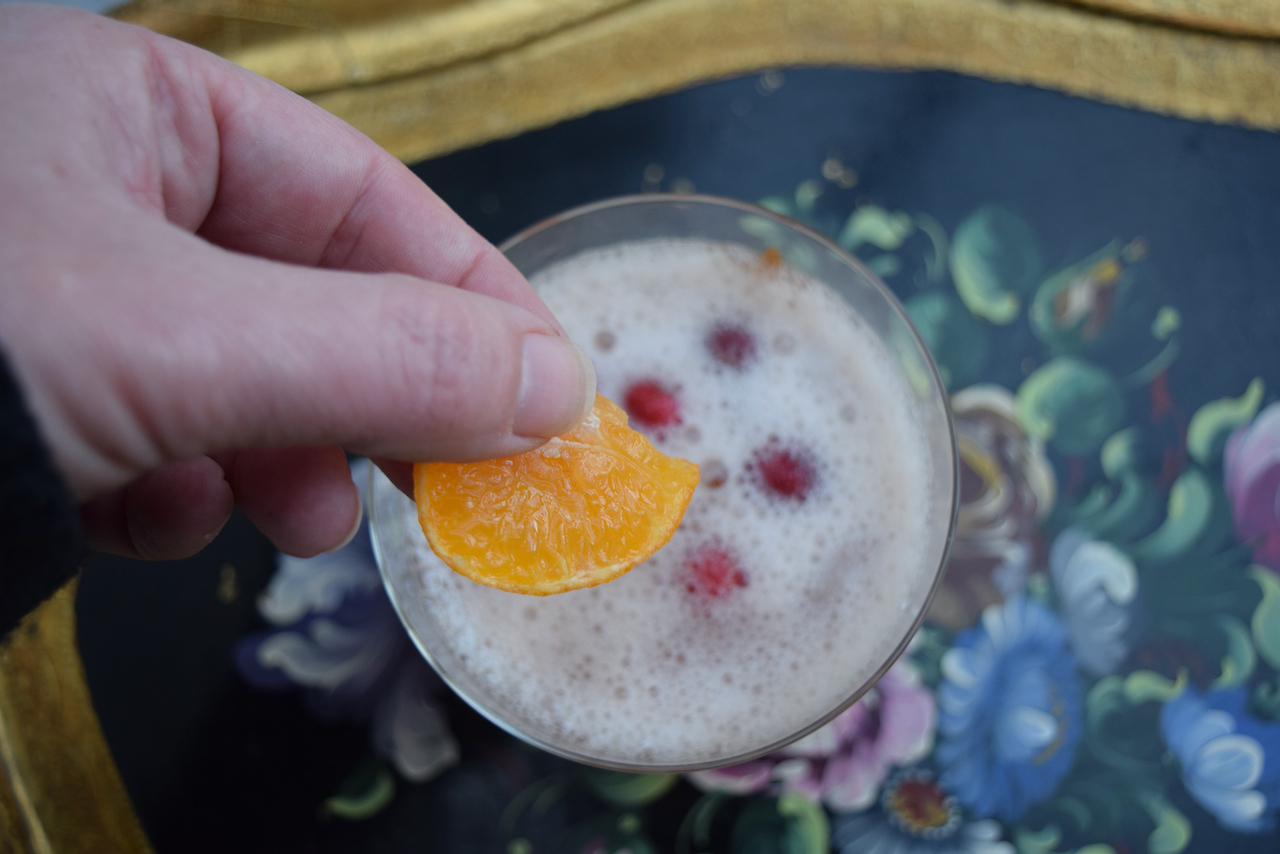 Sorry about the proliferation of ugly hand shots in this post; must ask for a manicure for Christmas.
Cheers to you.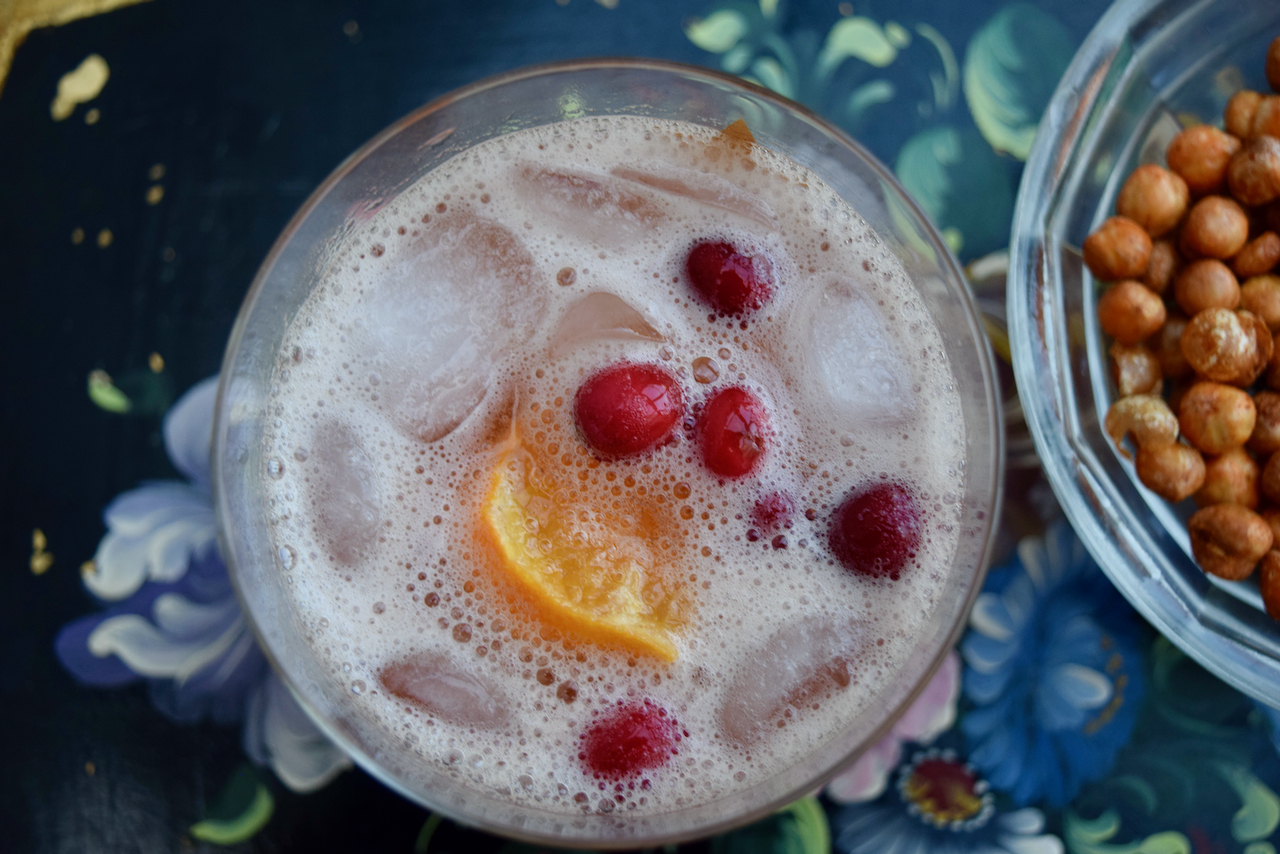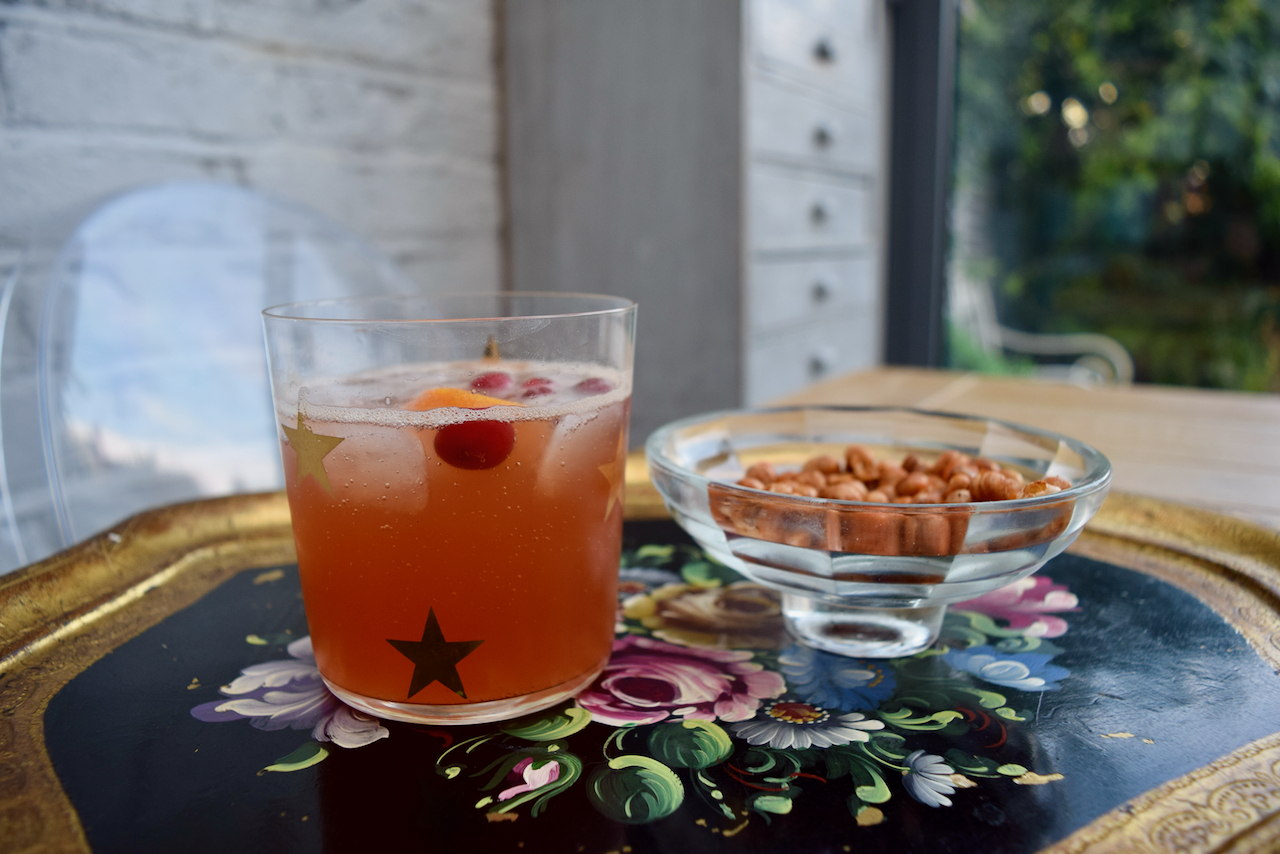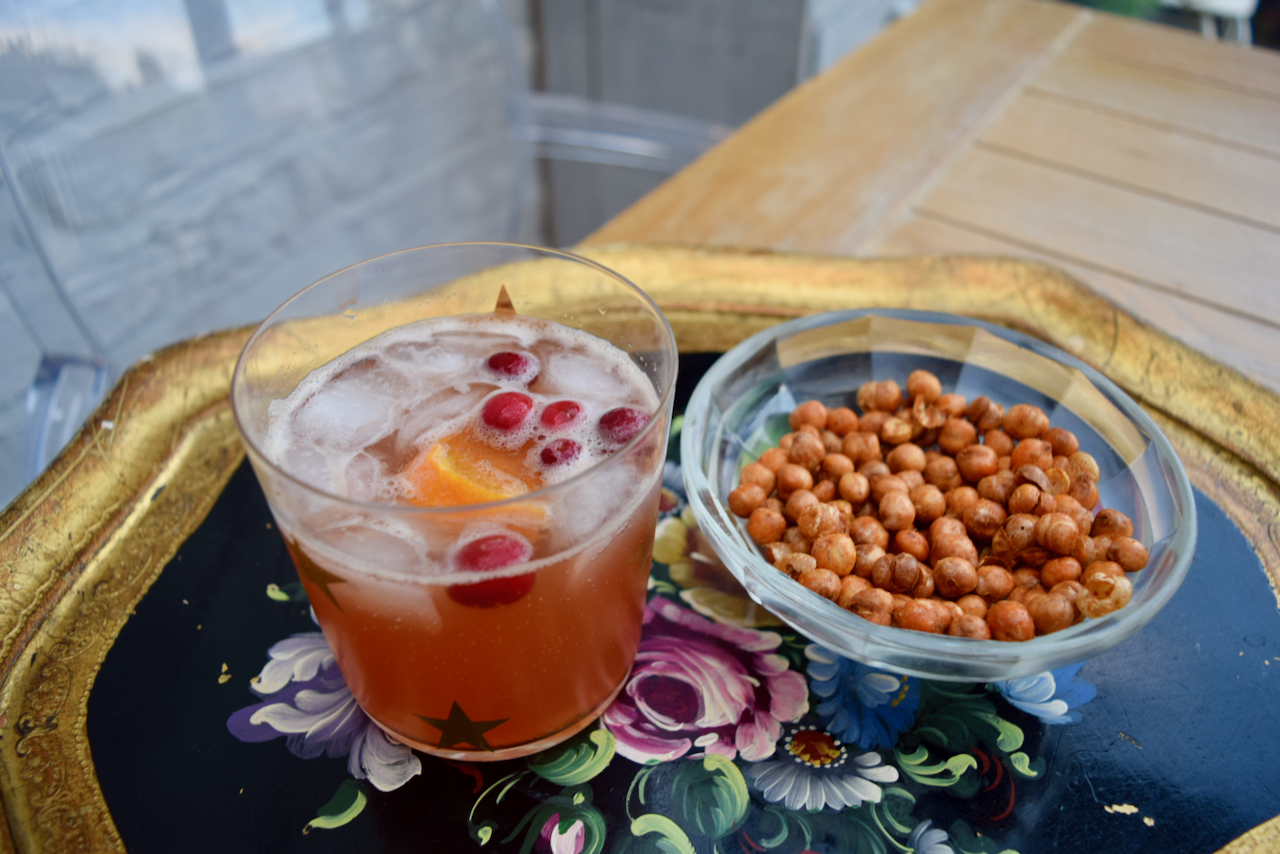 Enjoy this wonderful rum and the bonus cocktail, it's an early Christmas present from me to you.
Lucy x
Aldi kindly sent me their Hopking Dark Rum to try, but all opinions and ramblings are, as always, my own.
Cranberry Rum Dark and Stormy Recipe
You will need a litre bottle and a tumbler for this
Cranberry Rum
700ml Dark Rum, Aldi's Old Hopking Dark Rum is lovely
200g fresh cranberries
Cranberry Dark and Stormy
Ice
40ml Cranberry rum
2 dashes Angostura bitters
150m ginger beer
Slice of orange or satsuma to garnish with some of the rum soaked cranberries
For the Cranberry Rum take a large bottle. Pierce each cranberry with a skewer, or you could mash them slightly if you'd rather, then add to the bottle. Pour on the whole bottle of dark rum and give the bottle a shake. Leave in a cool dark place for at least two days, or longer for a stronger flavour. I left the cranberries in mine for added flavour and for decoration.
For the Cranberry Rum Dark and Stormy take a glass and add a handful of ice. Measure in the Cranberry rum then add a couple of dashes of Angostura. Top up with the ginger beer then garnish with a slice of orange or satsuma. Add a couple of the rum soaked cranberries for added garnish.
The Cranberry Rum will last for at least a month, longer if you strain out the fruit.