Churchill Downs Cooler Recipe
This week's Friday Cocktail is another Bourbon based delight in honour of Clyde's Birthday yesterday. He loves a) a cocktail and b) Bourbon so this is right up his street. This cocktail does not originate specifically for Clyde's Birthday, it is named after Churchill Downs race course in Kentucky. I am sure they would be happy to dedicate it to Clyde, if they knew how lovely he is.
The uncatchily titled Churchill Downs Cooler is a very drinkable combination of Bourbon, Brandy and the orange scented Curacao topped up with chilled ginger ale. It's refreshing but with a couple of hoofing shots of booze in it, it's also warming and comforting of a Friday night. And, with the evenings drawing in and getting colder, warming is so the way forward.
So, this Cocktail Friday, light a fire, pour yourself a Churchill Downs Cooler and snuggle up.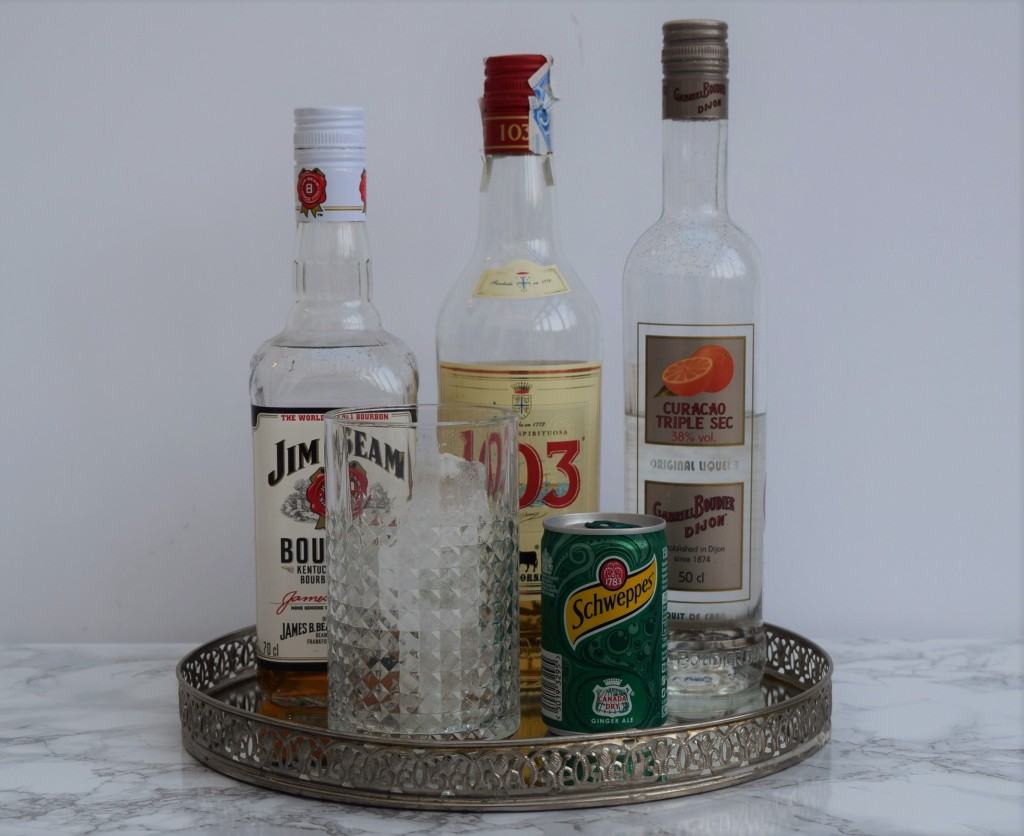 Ooh, nothing too taxing this week, we randomly have all these treats in our drinks cabinet. And look at my lovely glass, not sure where I got it from. We have so many odd glasses in our house I could open a bloody bar.
Take a pretty glass and add a good handful of ice. Pour in the Bourbon of your choice.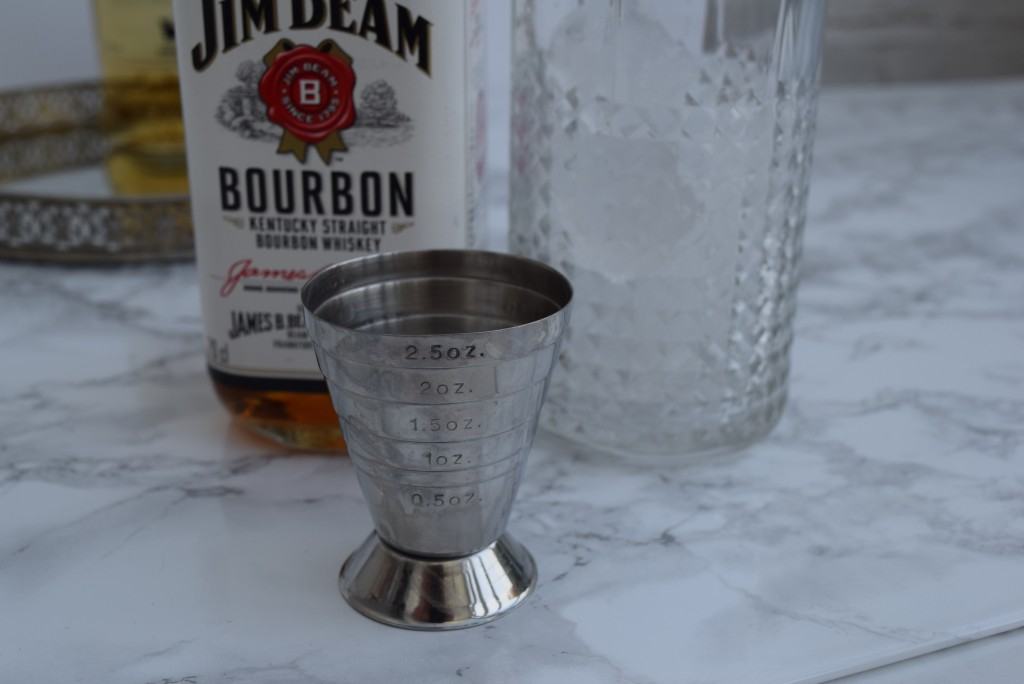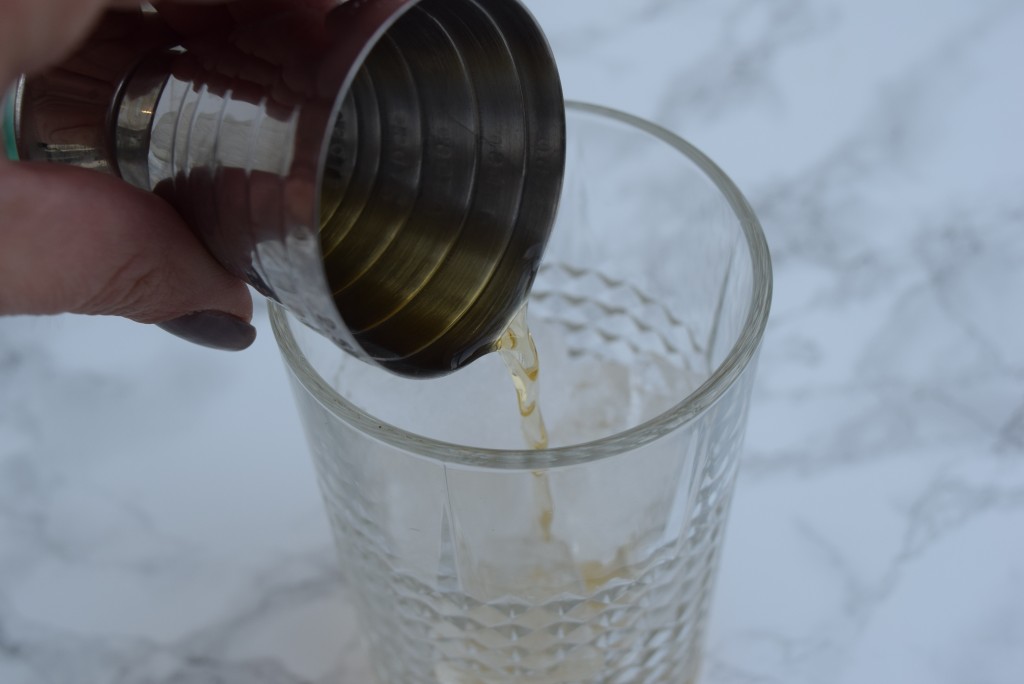 Next into the cooler is the brandy. My lovely 103 Spanish Brandy rears it's head again.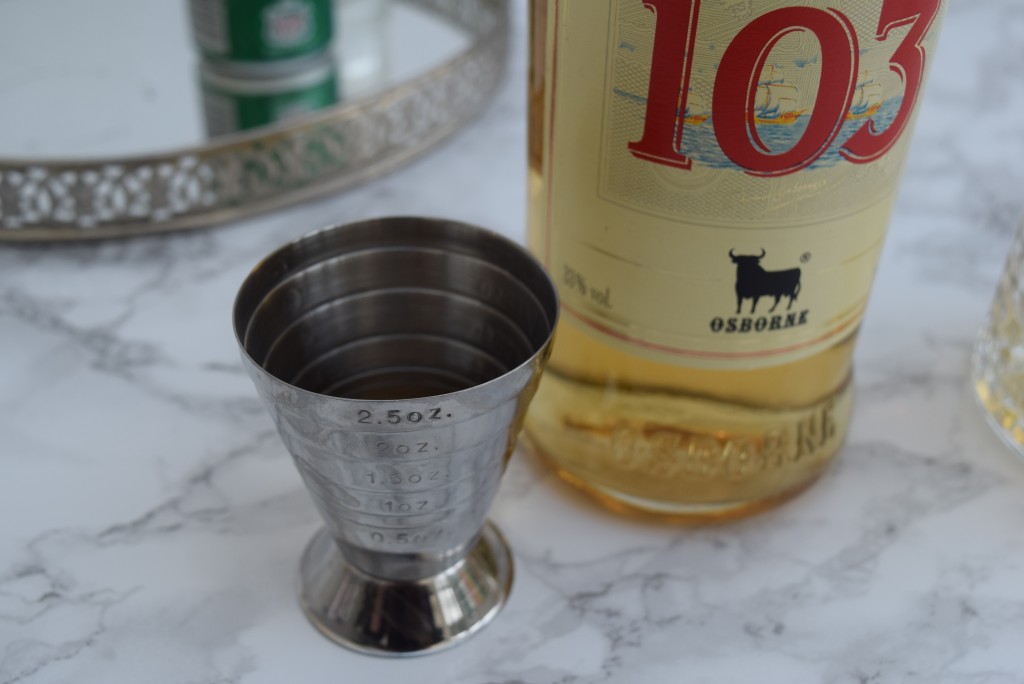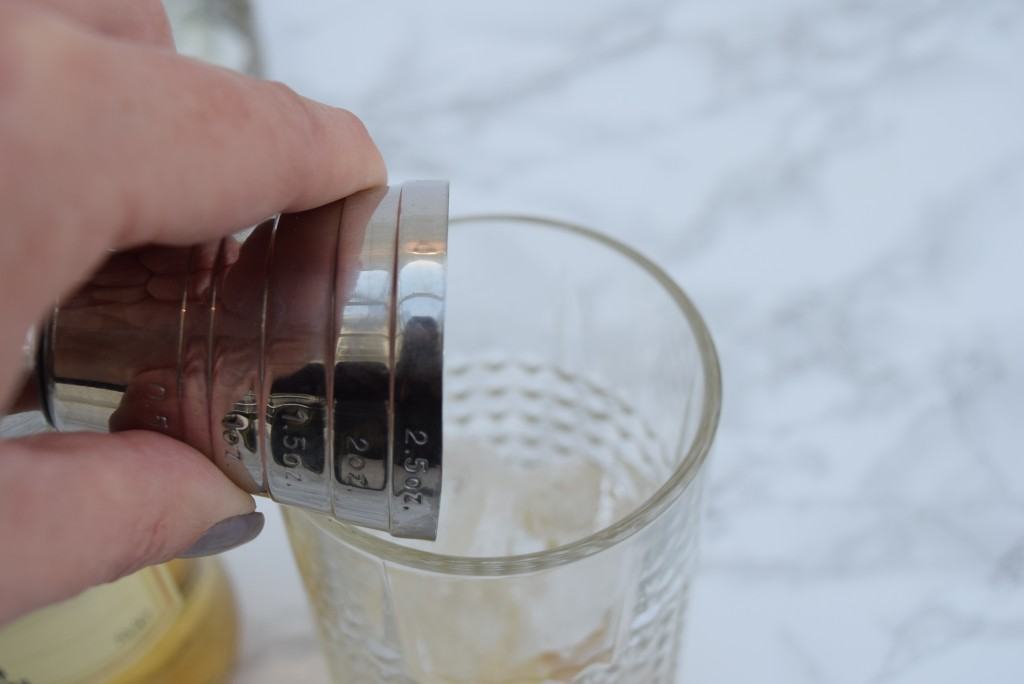 Finally the Curacao goes in and the whole wonderful mix is topped up with chilled ginger ale.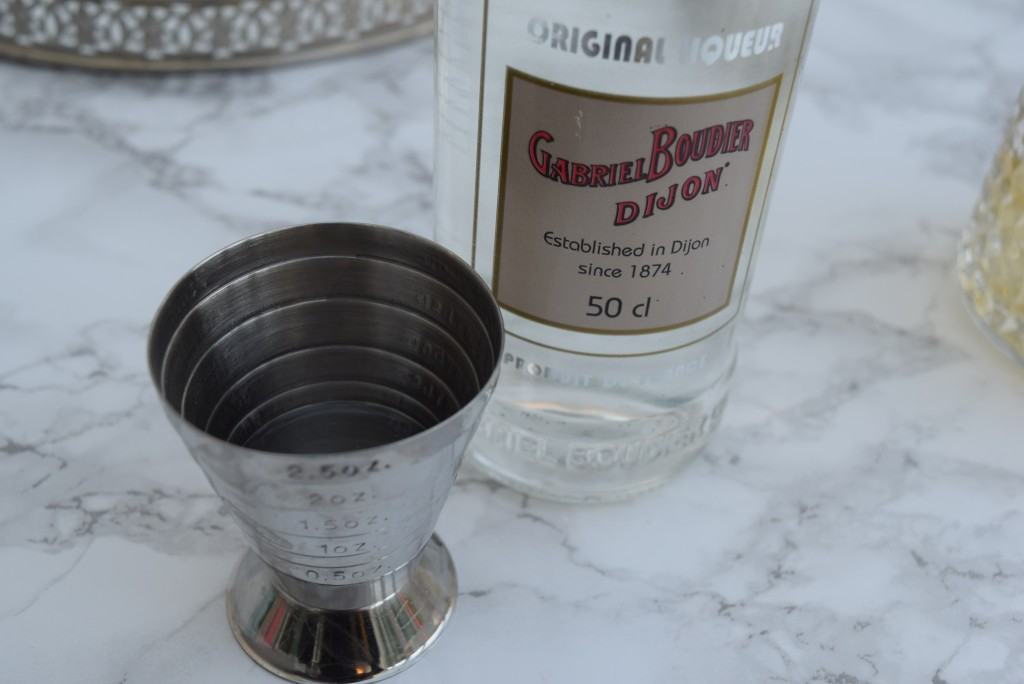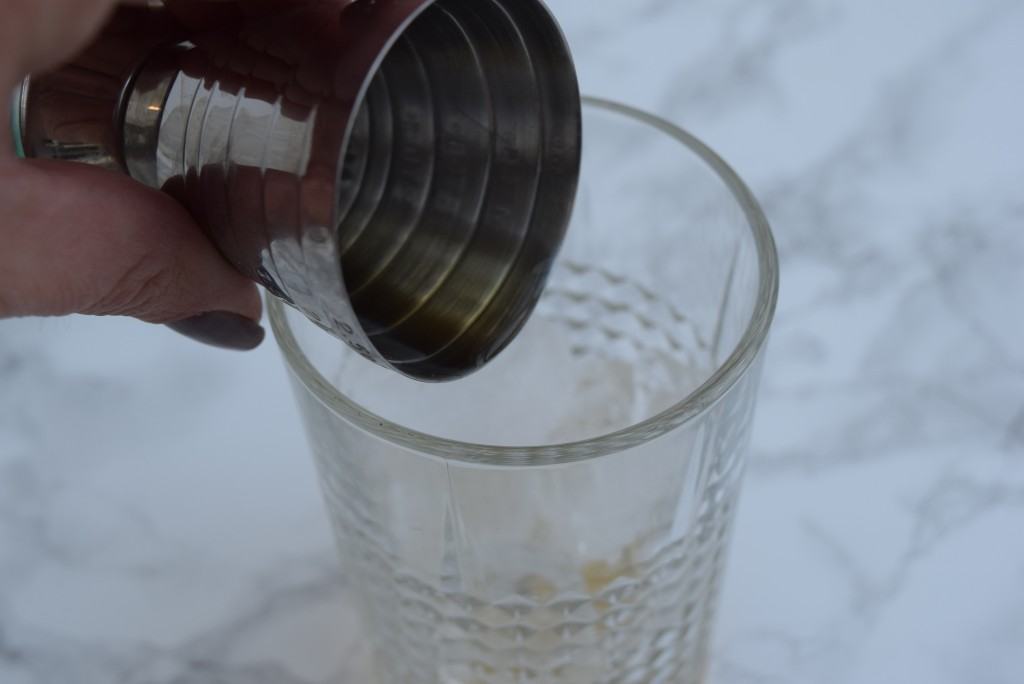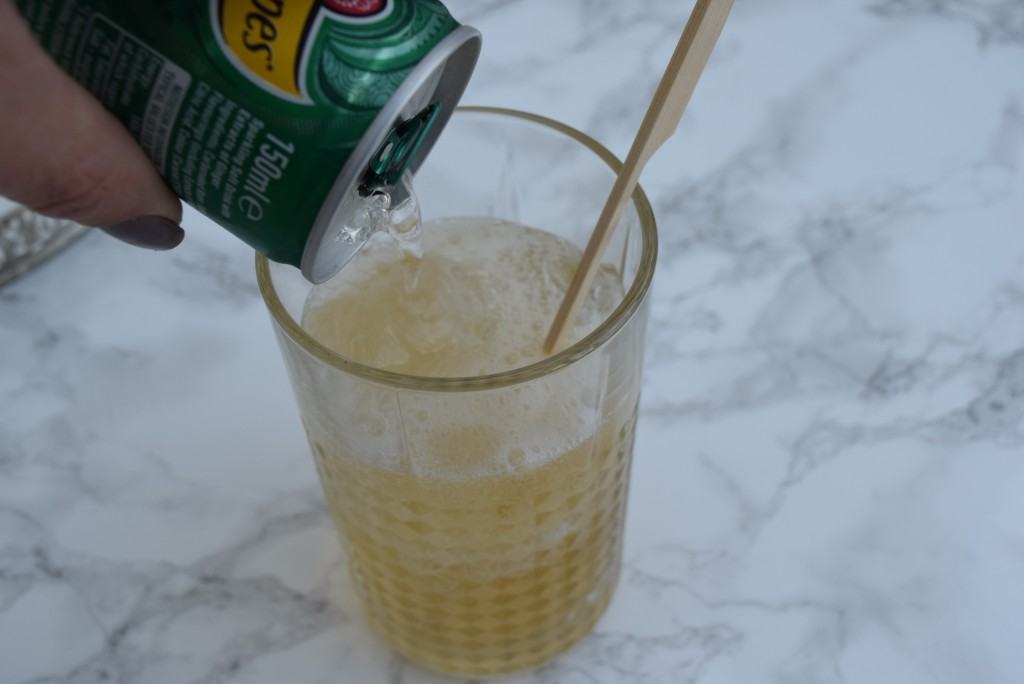 Give this delicious cocktail a stir then you are ready to sip/swig this oddly named drink.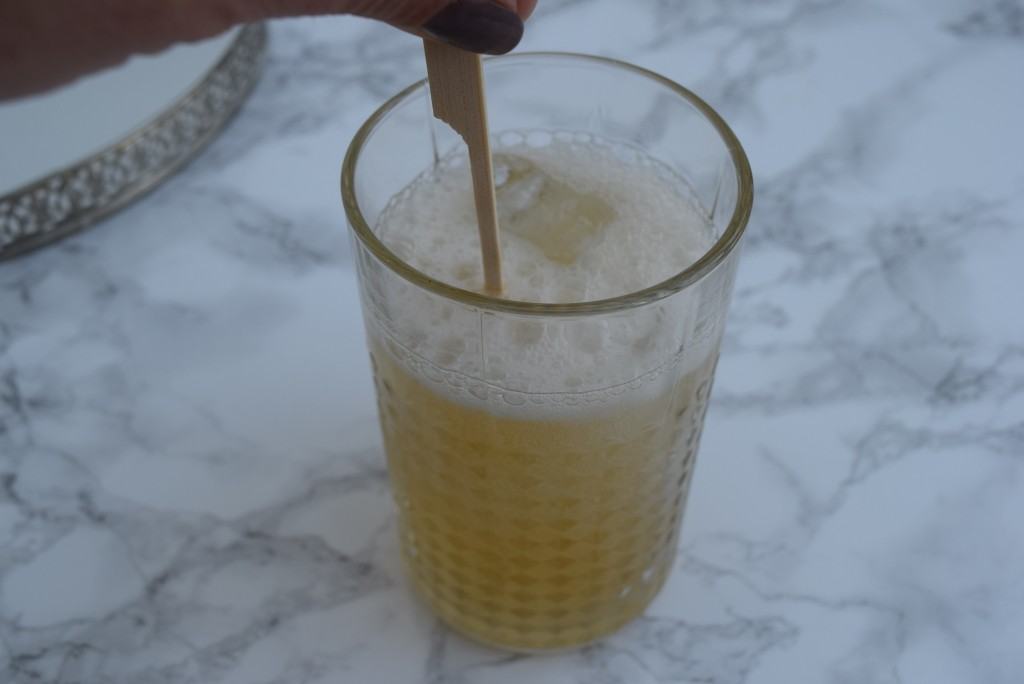 Refreshing, and warming, what a lovely combination.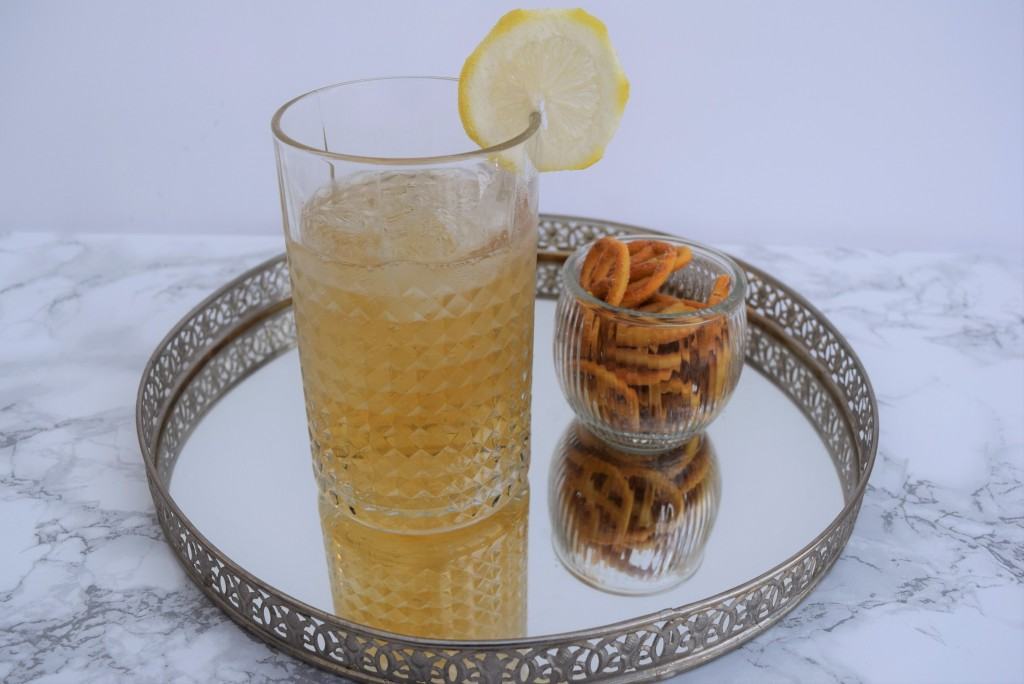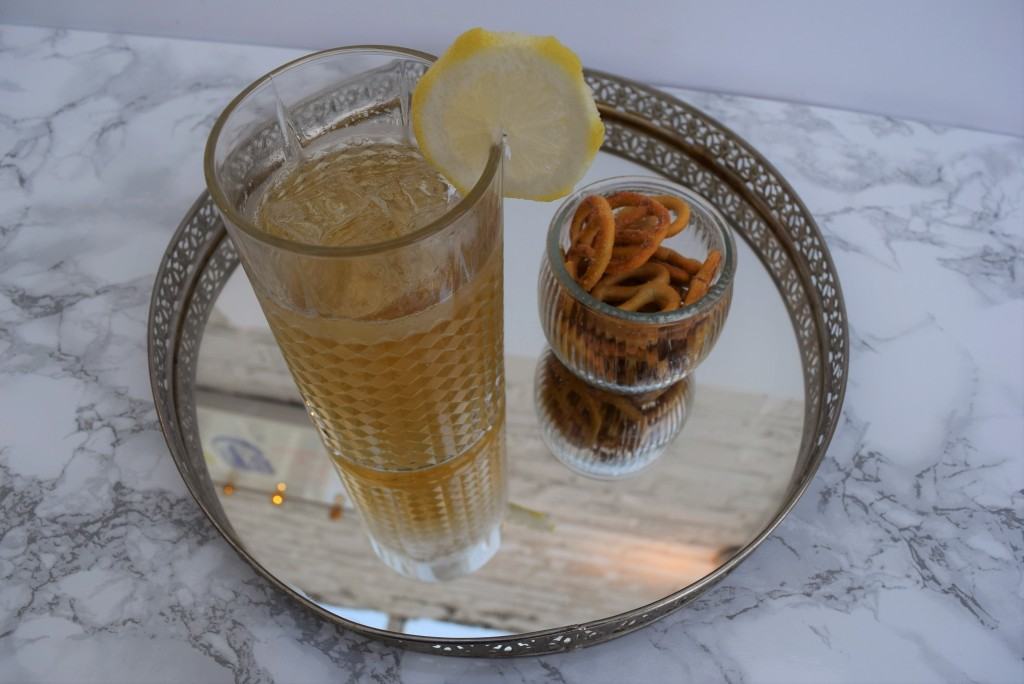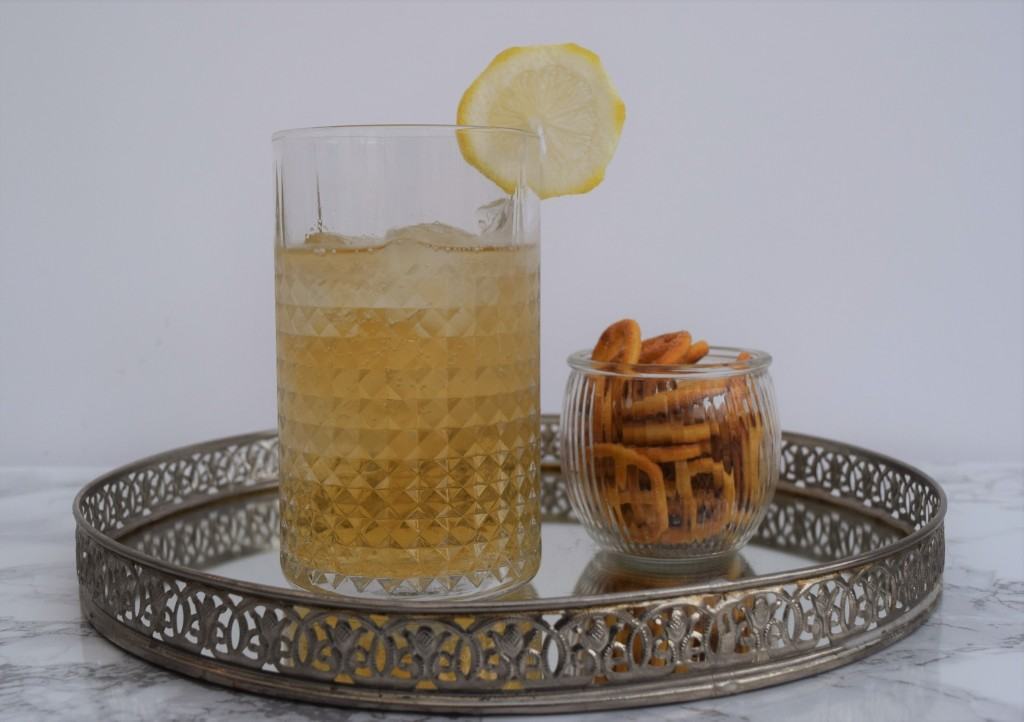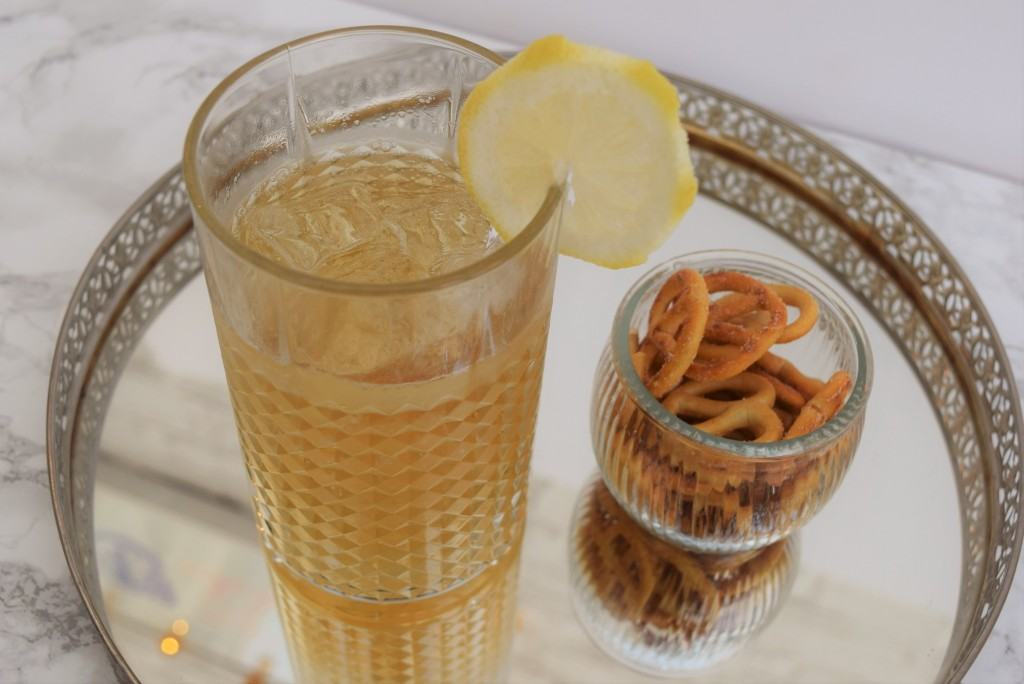 Hooray for Clyde's Birthday as an excuse to make yet another tasty cocktail. Having said that, we seem to find daily excuses to make cocktails in our house. For example, first Tuesday in the month, two numbers on the lottery, successful stain removal. All you need is a pretty glass and a brilliantly bizarre selection of drinks in your cabinet. This one is a keeper though, so do give it a try when you have an reason/excuse to celebrate.
Lucy x
Churchill Downs Cooler Recipe
Serves 1
40ml Bourbon
25ml Brandy
12ml Triple Sec or Curacao
100ml-ish or to top up, ginger ale
Ice and a slice to garnish
Take a lovely tall glass and add a good handful of ice. Pour in the Bourbon, Brandy and Curacao, then top up with chilled ginger ale. Stir and garnish with a slice of lemon. Try not to glug.