Cloudy Sky Cocktail
It's freezing outside, I have just put a 5th log on the fire and I'm watching an old Nigella Christmas show on the television. Heaven after what has been a pretty crap week. All that's missing is a drink in my hand. I have been tediously counting calories today and did think I had saved enough for a gin and slimline, but then ballsed it up by picking at George's dinner. Winter drinks are so evocative for me. A Whisky Mac takes me to an open fire warmed pub after a frosty dog walk, it's such a soothing, almost medicinal drink. But the wintery drink which I love the most is Sloe Gin. I have discussed my love of this before and how my paternal Grandmother used to make her own, as I do now.  My first nip of Sloe Gin signals the start of winter and it's a regular addition to my hip flask on chilly walks. But today, my precious Sloe Gin features in the appropriately named Cloudy Sky cocktail.
This drink is delicious. It has warmth and strength as well as freshness and thirst quenching qualities. The sloe gin, fresh lime and  ginger ale is a super combination and I have to admit I drank the whole glass in record time. You won't have time to whip up a batch of my homemade Sloe Gin now in time for Christmas, however, get a batch on the go to enjoy in the new year, it's so worth it and you can use dried sloes, if your harvest is unsuccessful. But if you can't be arsed or making your own fruity spirits is not your thing, you can buy perfectly delicious Sloe Gin from the supermarket. It's your Cloudy Sky, no one's judging *I'm judging*.
It's the start of December so drinking most days, from here on in, is perfectly acceptable. Luckily for you, Lucy Loves in on hand to provide you with more than enough cocktails to fill the next 25 days, so you had better get a move on.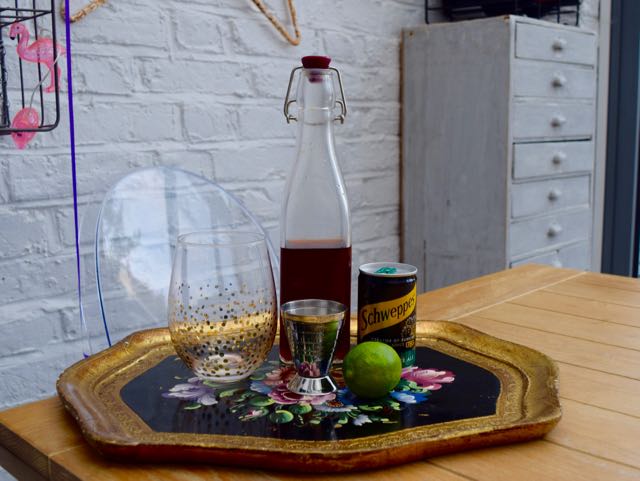 This is the last of my homemade Sloe Gin, so I really do need to take my own advice and make another batch asap. The rest is simple, just a slighty ageing lime and some ginger ale. You could use ginger beer here if you prefer, it would be as delicious I am sure.
Make a start with a big handful of ice in your pretty glass.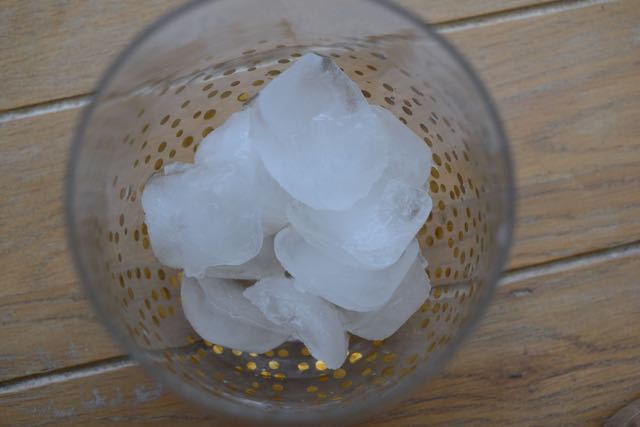 Next, squeeze in the juice of half a lime and then pour in your shot of majestic Sloe Gin.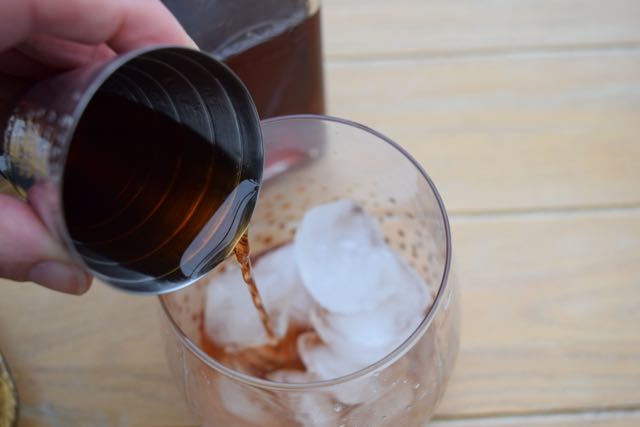 Top up with your ginger ale, stir, then garnish with a slice of lime.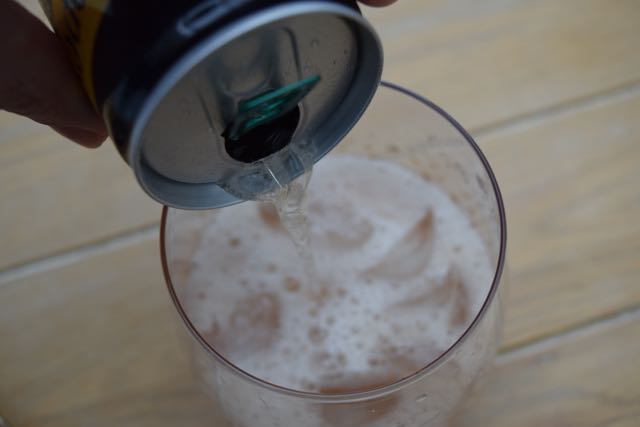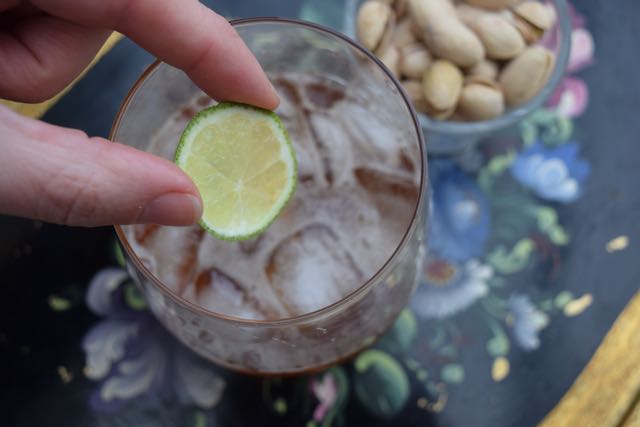 Now your Cloudy Sky is ready for you to enjoy and to transport you to a winter cocktail wonderland.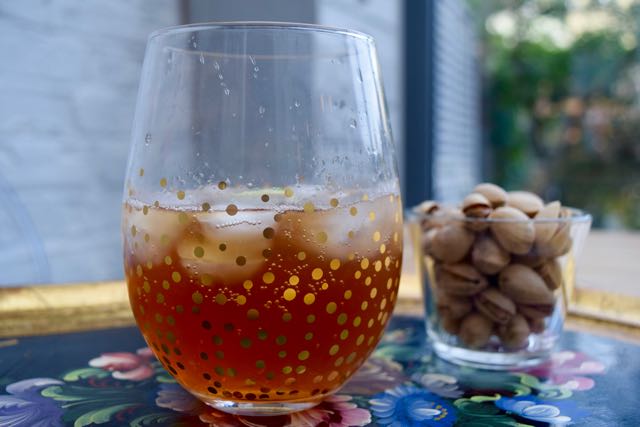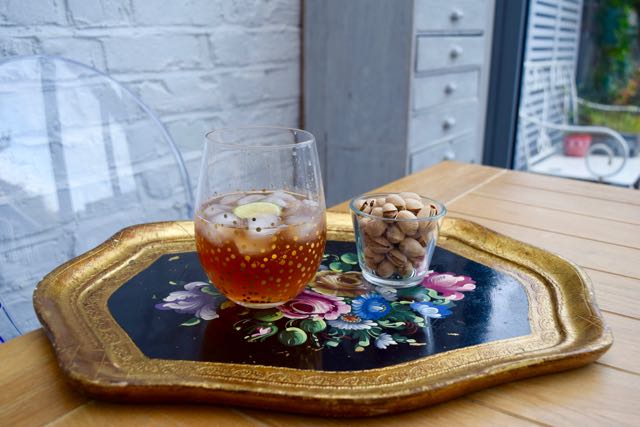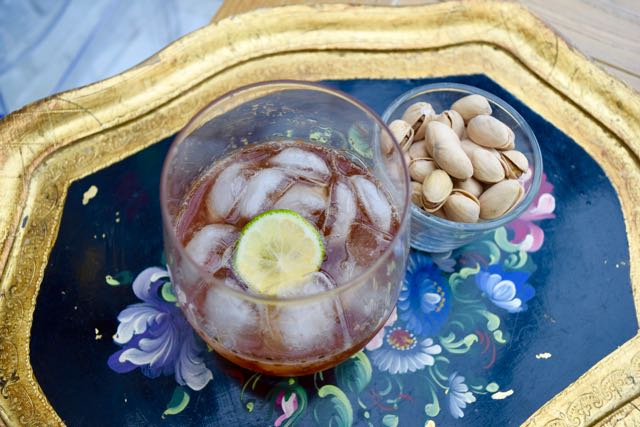 You may not all be boozers like me, however, if you do like a tipple, do give the Cloudy Sky a chance. It's simple, classic and fresh. I have loved a nip of Sloe Gin since I was a young girl, nothing's changed really, I still love it, it's just the young part of me which may have got away from me.
Have a wonderful weekend.
Lucy x
Cloudy Sky Cocktail
Makes 1
You will just need a lovely tumbler
40ml sloe gin, homemade if you are an over achiever
juice of half a lime
150ml ginger ale, to top up
Ice
Slice of lime to garnish
Take a pretty tumbler and add a handful of ice. Squeeze in the juice of half a lime then pour in the sloe gin shot.
Top up with ginger ale to taste, stir, garnish with a slice of lime and try not to glug the whole glass.
SaveSave
SaveSave
SaveSave