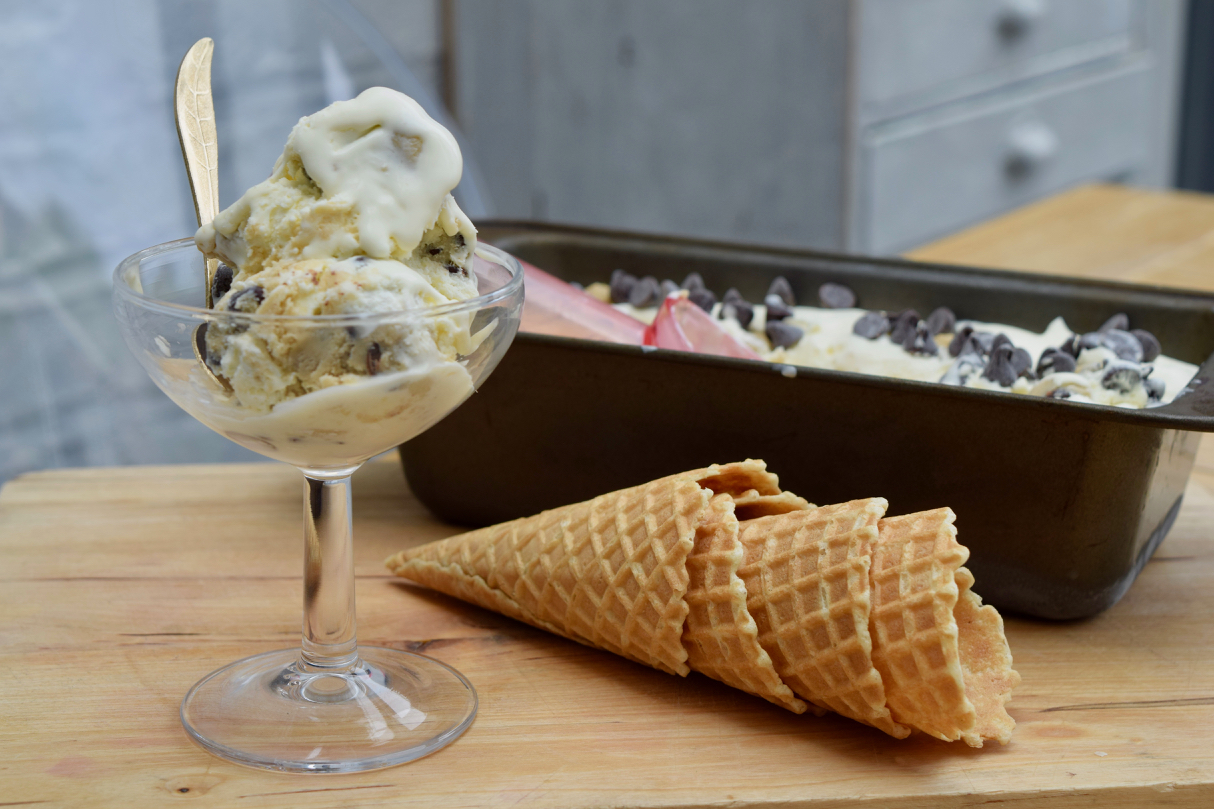 Cookie Dough Ice Cream Recipe
This time last year we were just at the start of a summer heatwave which lasted until my birthday in August when it pissed with rain all day. This year, however, I am contemplating putting the heating back on and considering a cardigan. I am, like my Mother, weather obsessed. It shapes your mood, your plans and my, liable to frizz, hair. I think I am just going to have to accept, it's not going to be the summer of 2018 repeated for 2019 and move on. A good way to do this is by eating a large bowlful of my homemade Cookie Dough Ice Cream.
I have eaten many a carton of Ben and Jerry's Cookie Dough ice cream in my lifetime but never bothered to make my own. Until now, and it's all thanks to those perky recipe types at Tasty, with thanks. This is an ice cream made in my favourite no churn style. You don't even need to bugger around with a custard base, this is just a simple double cream and condensed milk mix. The cookie dough is also simple; it's egg free so can be eaten raw, and if you want to be super careful *I didn't bother* you can bake the flour first to ensure any bacteria I didn't know existed in flour, are no longer there. Your cookie dough balls are then frozen and folded through your ice cream mix and frozen into a creamy, quite divine dessert. Serve it in cups with extra chocolate chips for luck, or pack into the cornet of your choice.
This ice cream is so good, I can highly recommend doubling the quantity. This would ensure, unlike me, you might at least get a mouthful before a 16 year old, stressed, exam taking, rowing obsessed man child eats it all.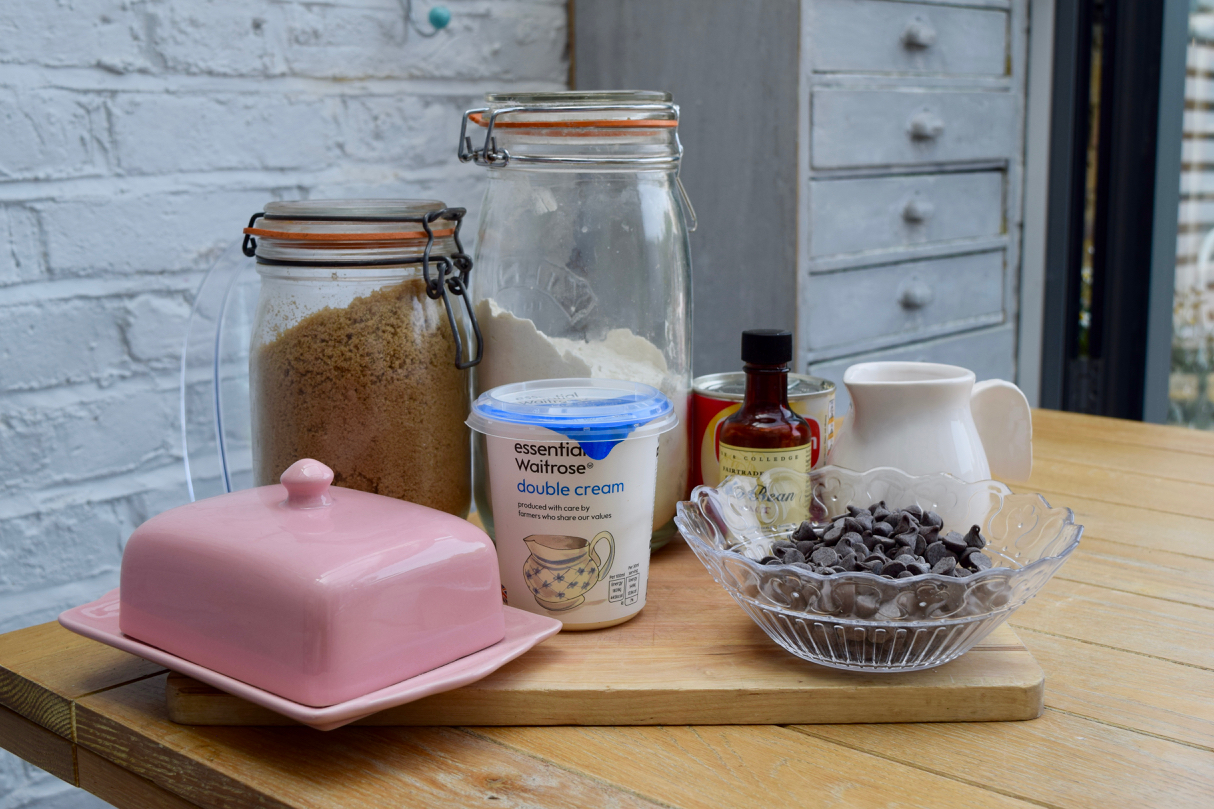 Making your own ice cream sounds like a kerfuffle but believe me when I say, it so isn't. I have been making condensed milk and cream ice cream for years and since then, my ice cream machine sits gathering dust. Making your own Cookie Dough Ice Cream will save you a fortune on those tiny cartons which are barely enough for one.
Make a start on your homemade ice cream by making the cookie dough balls. Now, if you are squeamish about bacteria in flour, which I didn't even know existed, spread your flour onto a baking sheet and cook at 170 degrees for 5 minutes then leave to cool. If not, don't bother. In a bowl with a spoon or in your stand mixer cream together the soft butter, soft brown sugar and vanilla.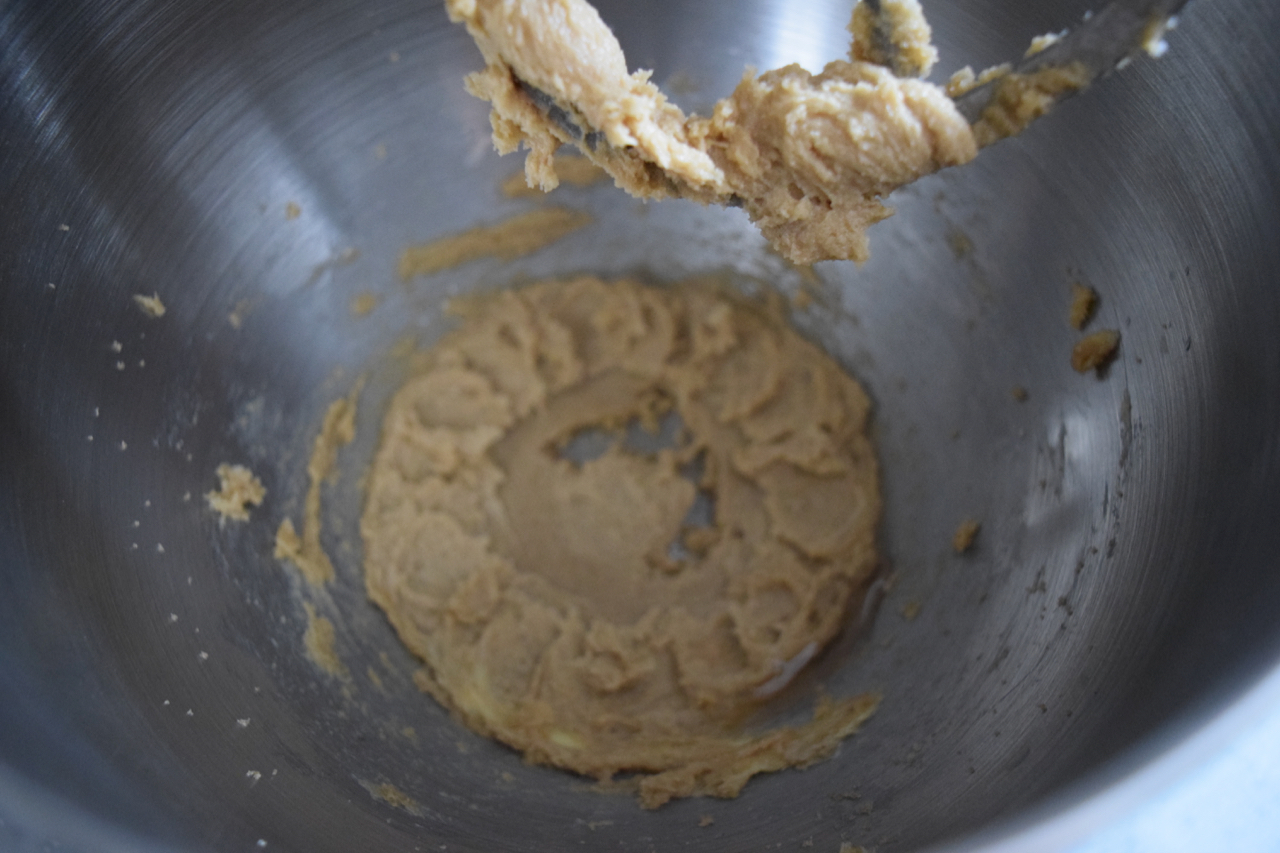 Fold in your flour until you have a crumbly dry dough.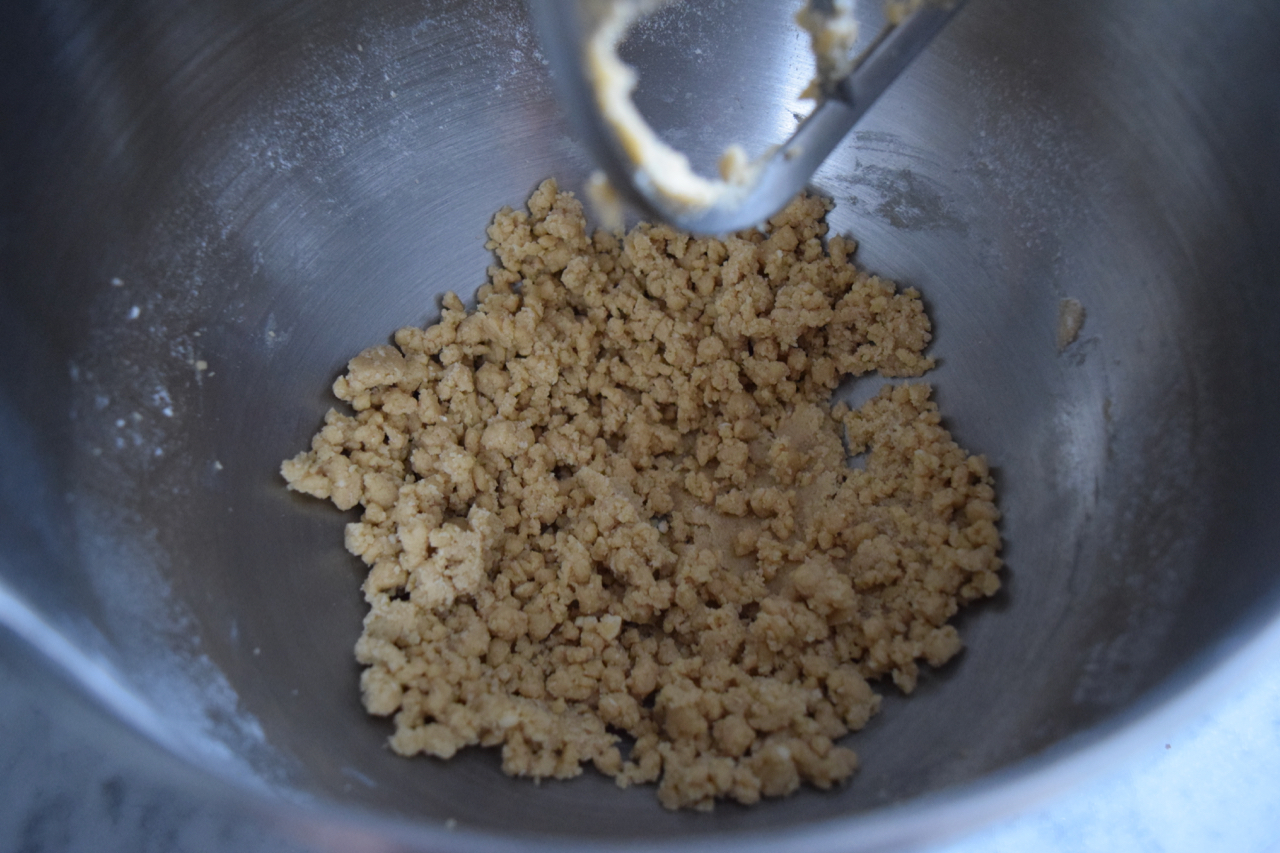 Add two tablespoons of milk and mix again.
Fold in the chocolate chips to complete your cookie dough.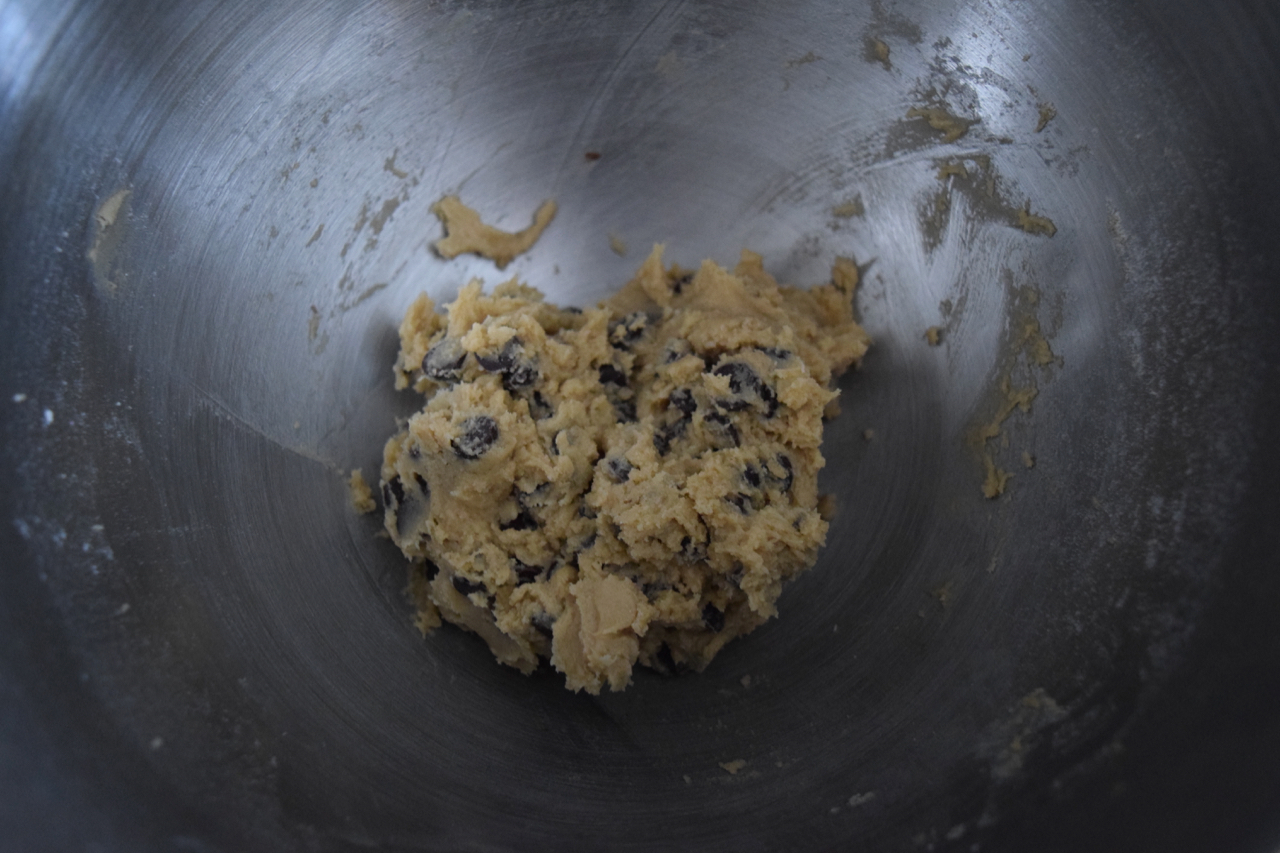 Line a baking sheet with greaseproof paper then, using a teaspoon, place balls of the dough onto the sheet.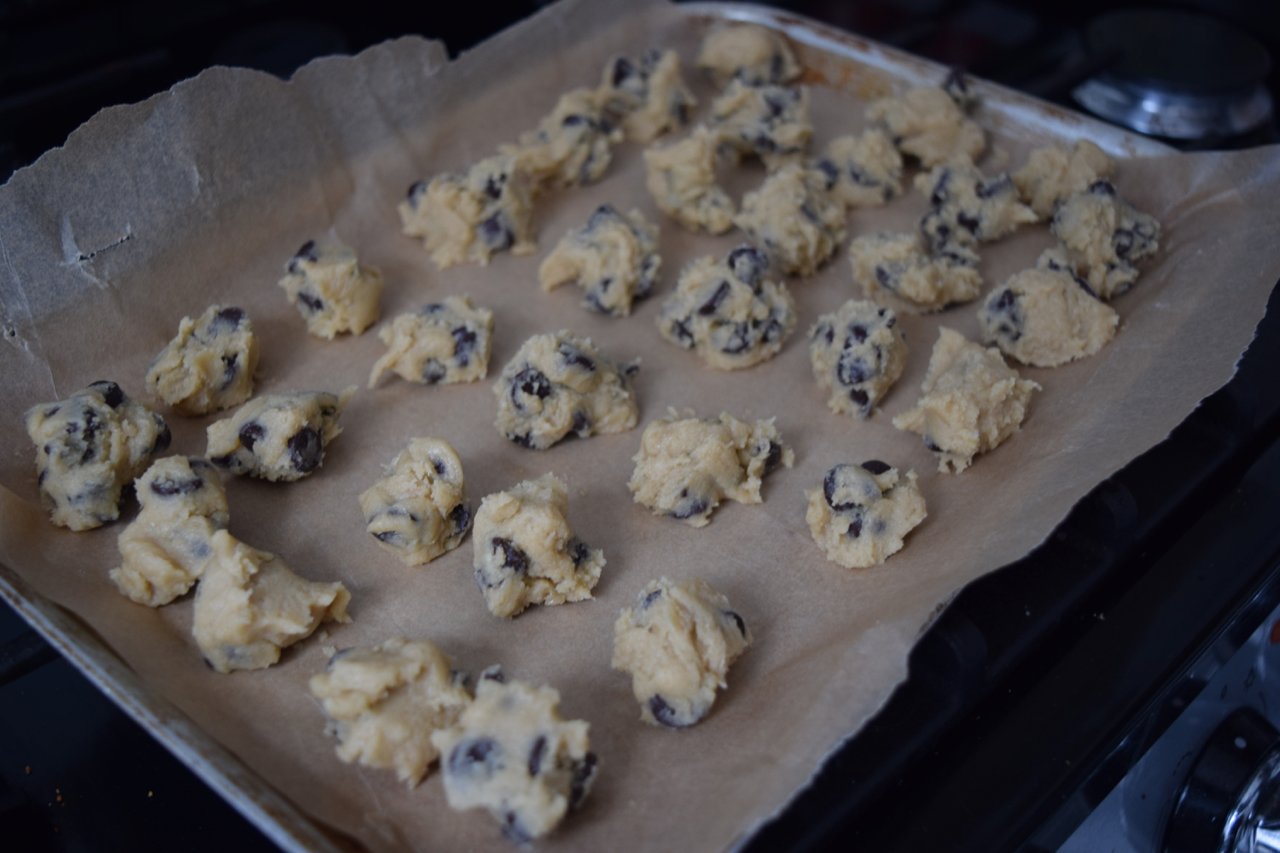 Pop the tray of dough balls into the freezer for around an hour to, obviously, freeze. While this happens, crack on with the ice cream base.
Simply whip the cream, vanilla and condensed milk until you have a soft peak type of situation.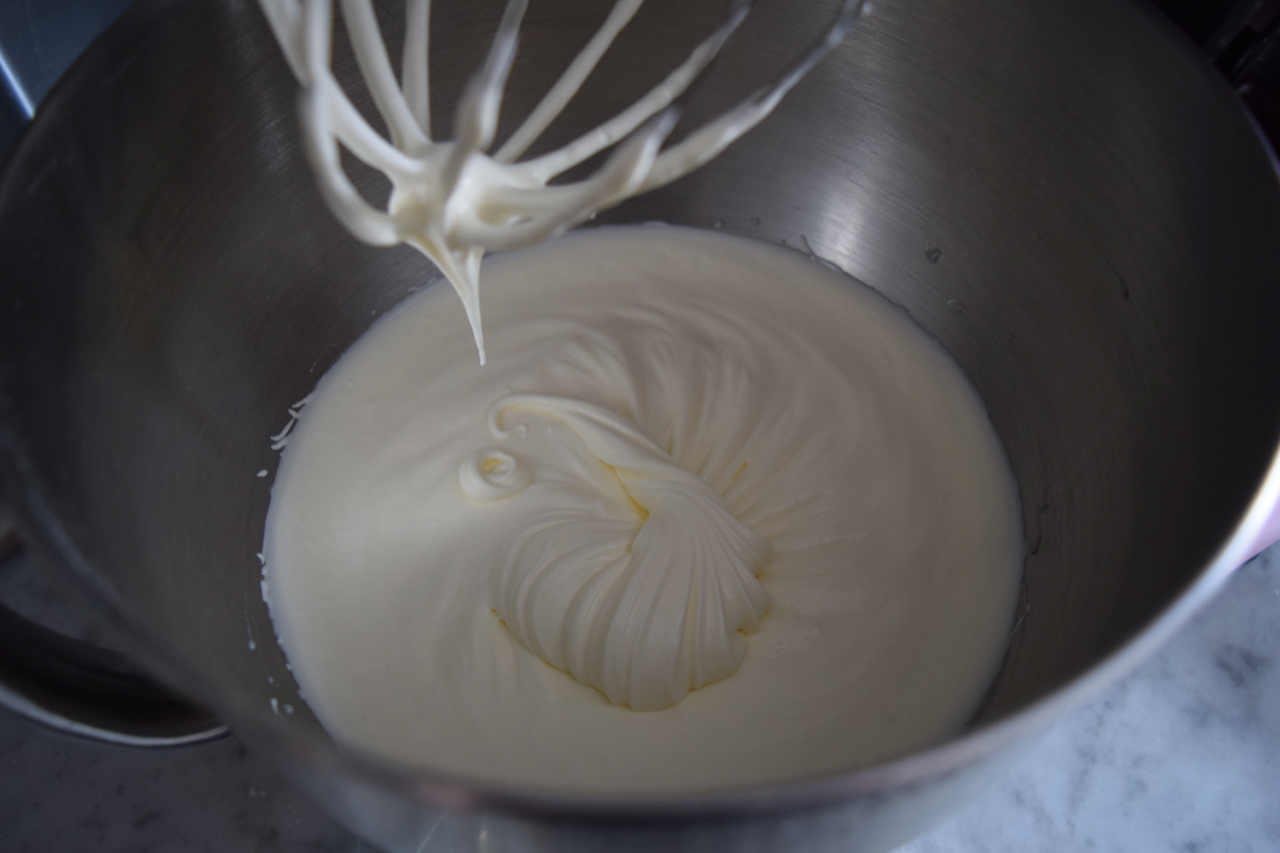 Once your dough balls are firm, fold these through the ice cream base. Keep a handful back to decorate the top.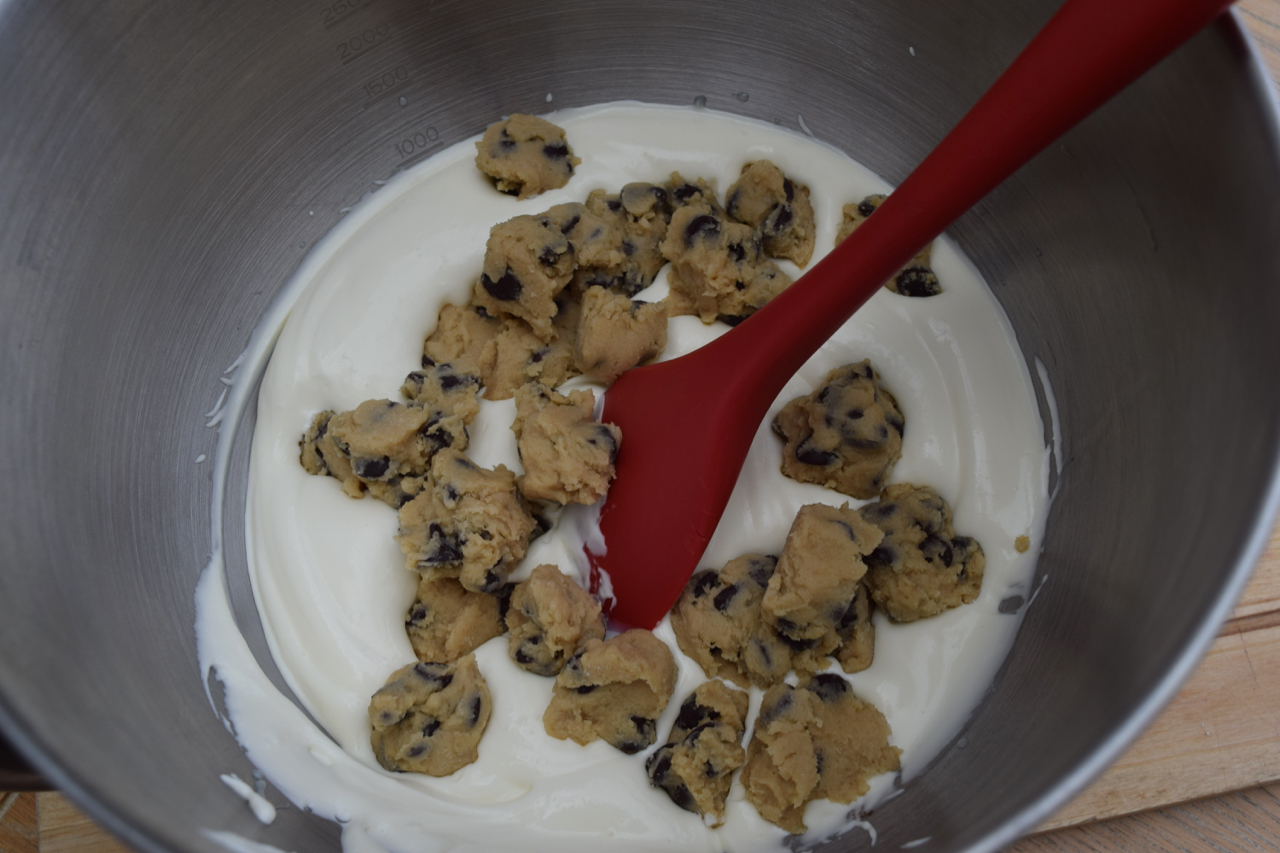 Pack into a loaf tin with cling film or container with a lid then freeze for between 4 and 6 hours, until set firm.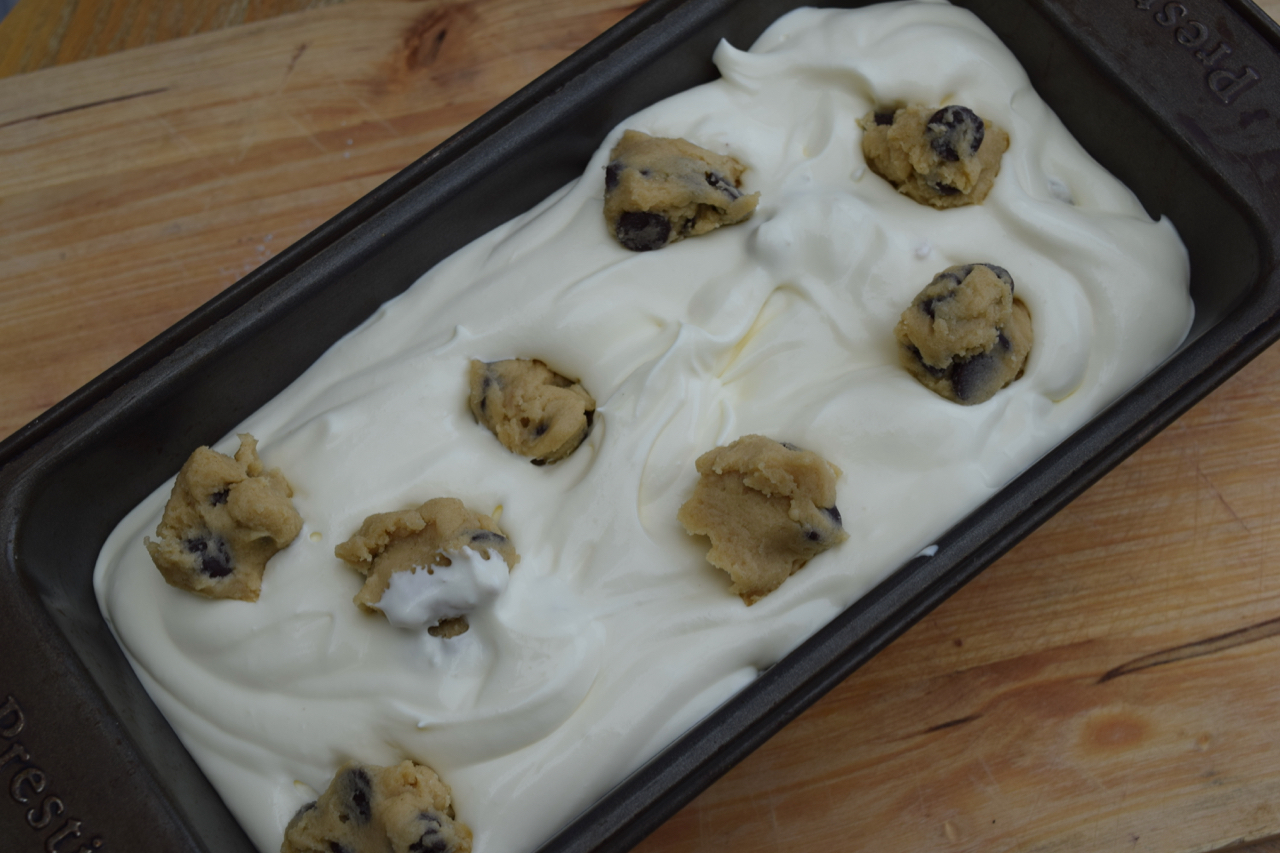 Once the ice cream has frozen, then it's up to you how you serve it. I love mine with an extra sprinkle of chocolate chips and packed into a cornet or more elegantly, in a glass.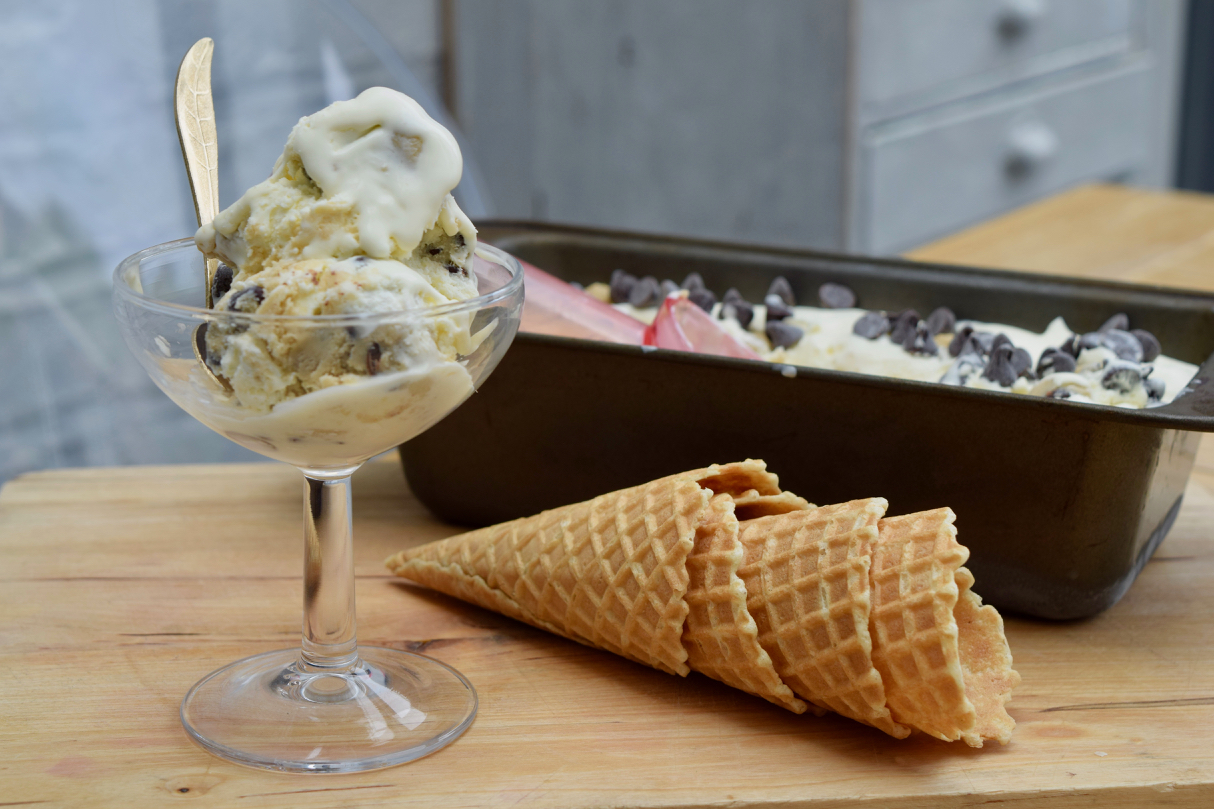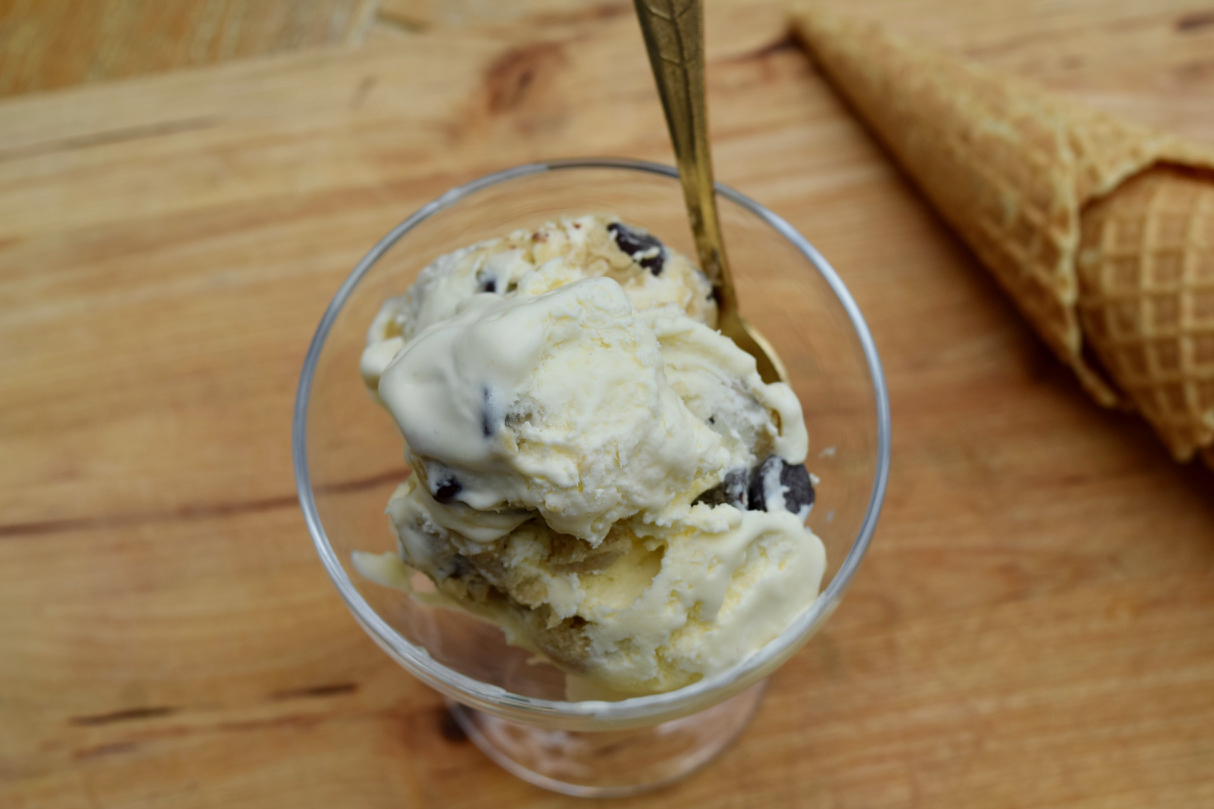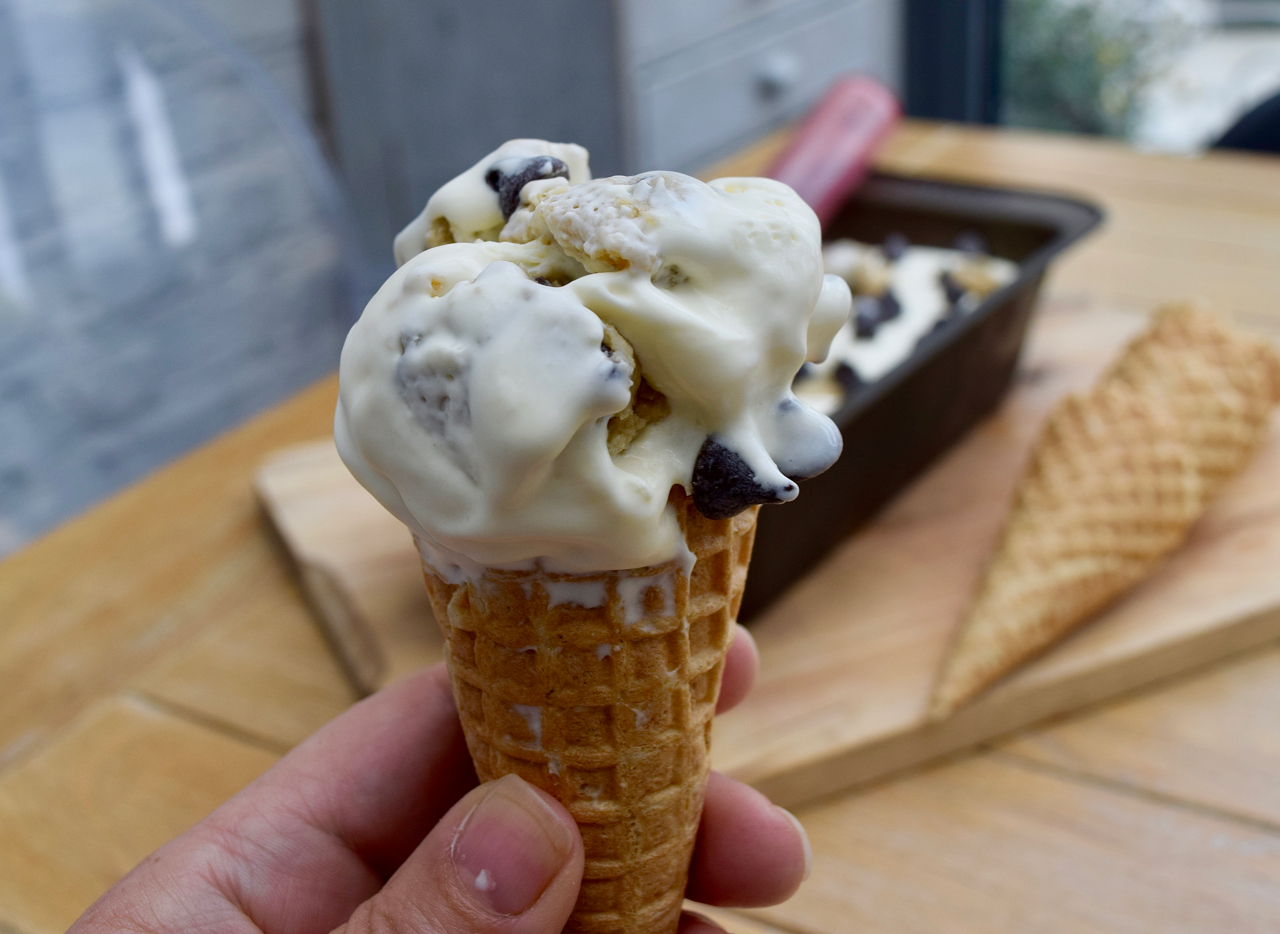 Photographing this Cookie Dough Ice cream was a challenge in several ways. It was bloody hot this weekend, so it literally melted in front of my eyes. And as fast I as could scoop this out, there were two sets of hungry hands trying to whip it out of mine.
Lucy x
Cookie Dough Ice Cream Recipe
Serves anywhere from 1 to 6 people, scoop allocation dependent
You won't need any exciting equipment for this recipe, but a stand mixer is handy if you have one
Cookie Dough
65g plain flour
55g soft butter
55g soft brown sugar
1/2 teaspoon vanilla extract
2 tablespoons milk
100g chocolate chips
Ice Cream
300ml double cream
200ml or half tin, condensed milk
1 teaspoon vanilla extract
Extra chocolate chips to garnish, cornets or bowls to serve
The original recipe suggests you heat your oven to 160 degrees fan assisted and spread the flour out onto a lined baking sheet. Bake the flour for 5 minutes to kill any bacteria then leave to cool. I didn't do this, but feel free to.
For the cookie dough, in your stand mixer or a bowl with a spoon beat the soft butter and brown sugar until lighter in colour and texture. Add the flour and vanilla extract and mix until you have a crumb-like/doughy texture. Measure in the milk to soften the dough and beat again. Fold through the chocolate chips.
Place teaspoon sized balls onto a lined tray and freeze until solid, this should take between 30 minutes and an hour.
For the ice cream, either in a mixer or in a bowl with a whisk, beat the double cream, condensed milk and vanilla until you have soft peaks. Fold in your frozen cookie dough, reserving a couple of balls for the top for decoration. Cover, then put into the freezer to freeze until firm, around 4 to 6 hours.
Sprinkle with some extra chocolate chips then serve in cups or cornets. This will keep in the freezer for around a month but it's unlikely to last that long, believe me.