Seeded Cranberry Crackers Recipe
Merry Christmas Eve, Eve. By now you should be sitting down clutching a sherry and flicking through the Radio Times marking which films you are going to watch over the long festive period. Ha bloody Ha. Of course you're not. If you're anything like me you're running around like a headless chicken, shouting at your husband/wife/children/dog/cat, cursing the day Christmas was ever born and generally losing the plot.
So take a moment of quiet *hide from your family in the kitchen* and make my Seeded Cranberry Crackers. These simple little crisp biscuits will transform your Christmas, or indeed any other, cheeseboard into a positive smorgasbord of deliciousness. The slightly sweet crackers are studded with flavoursome seeds, dried cranberries and are perfect with cheeses, meats or patés. This recipe makes loads but the best thing is, you can freeze the part baked loaves and defrost and re-bake as and when you need more. The crackers are cooked like a biscotti, where they get baked once, sliced then baked again. This makes them brilliant to whip out when you have surprise visitors who will need a little nibble with a drink. And lets face it, over Christmas, it's all about the visitors and the nibbling. The inspiration for this recipe came from the oddly named Weelicious, so thank you to them.
These can be made in various sizes, I got four mini loaf tins but a standard size 2lb tin would also be great. The final crackers will just be bigger, but still bite sized, and just more of a tasty mouthful. These are so worth making to add to your festive menu this Christmas and spending a quiet half an hour in the kitchen away from all the drama is surely worth it's weight in gold. Or Frankincense or myrrh.
Here's the selection of goodies needed for these Seeded Cranberry Crackers.  I had a mixed selection of seeds including pumpkin, sunflower and sesame seeds, but just include your favourites. Likewise the fruit, I chose dried cranberries as I love them and they are super Christmassy, but dried cherries, raisins or apricots would work here too.
Make a start by buttering or oiling your chosen loaf tin or tins and pre heating your oven to 160 degrees fan assisted.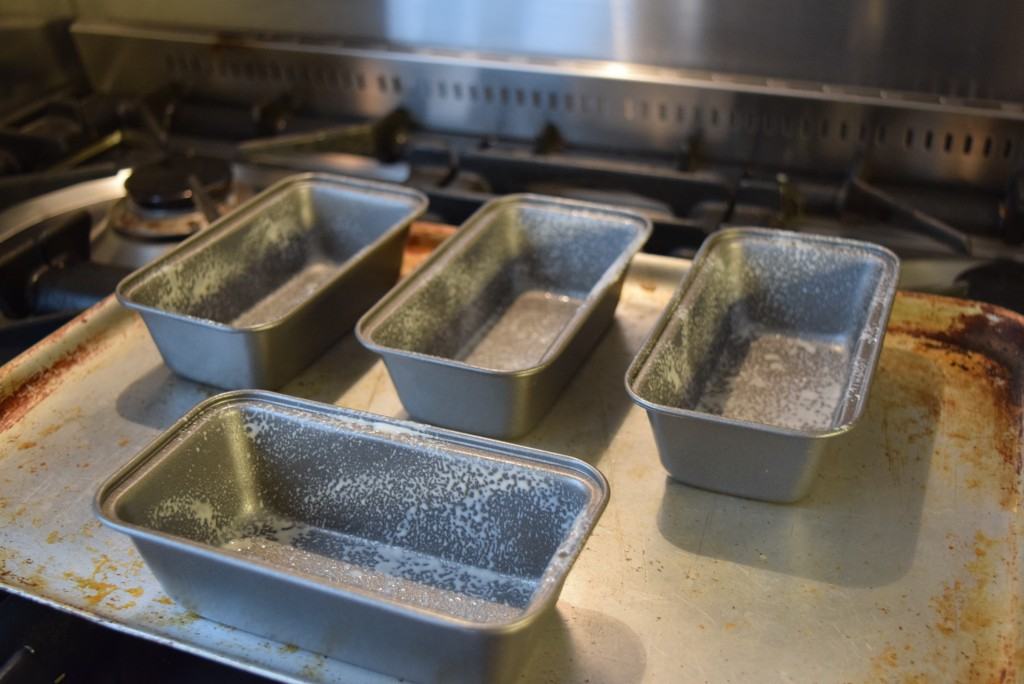 Next, take a jug and add your buttermilk. If you don't have buttermilk measure out 500ml milk and add two tablespoons of lemon juice, stir and leave to sit for ten minutes or so.  Add in the maple syrup, stir and leave to one side.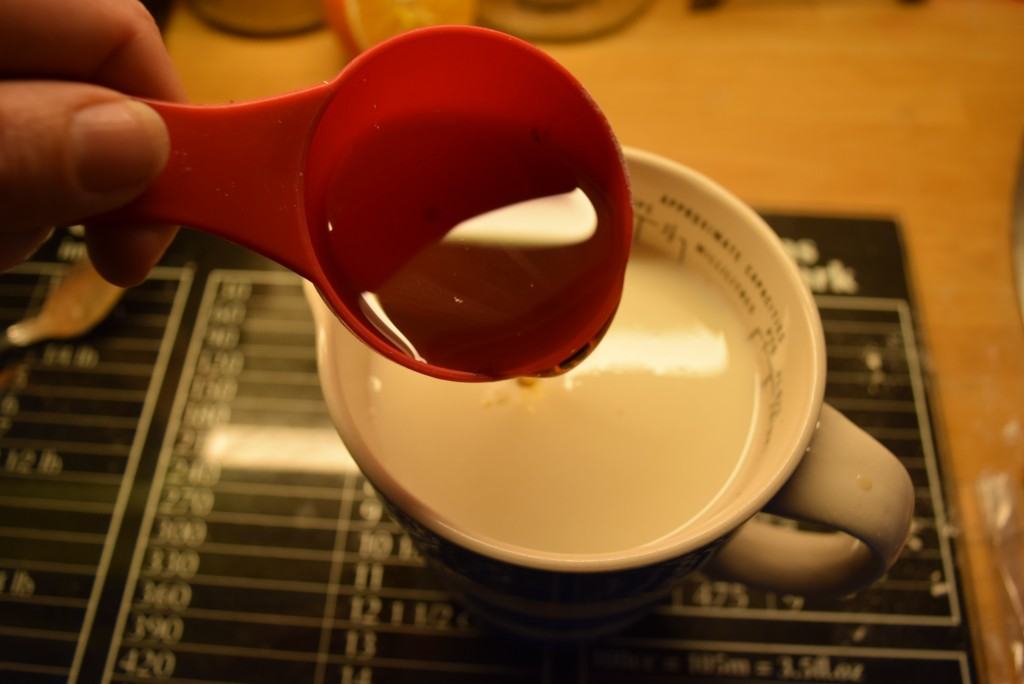 In a large bowl, measure out the flour and brown sugar. Stir well to disperse any lumps of sugar.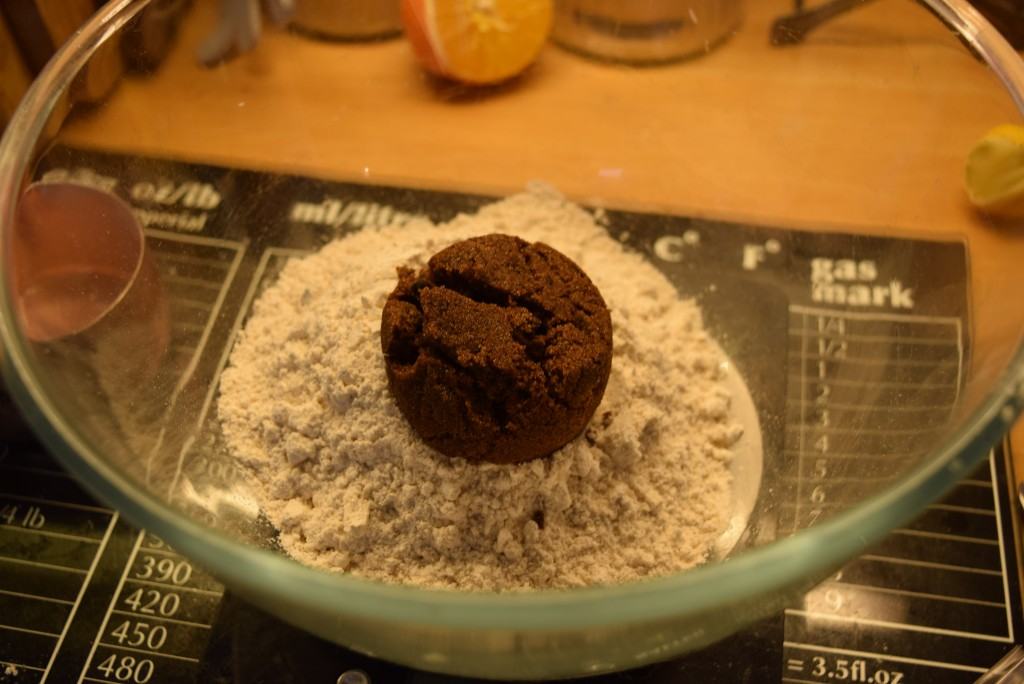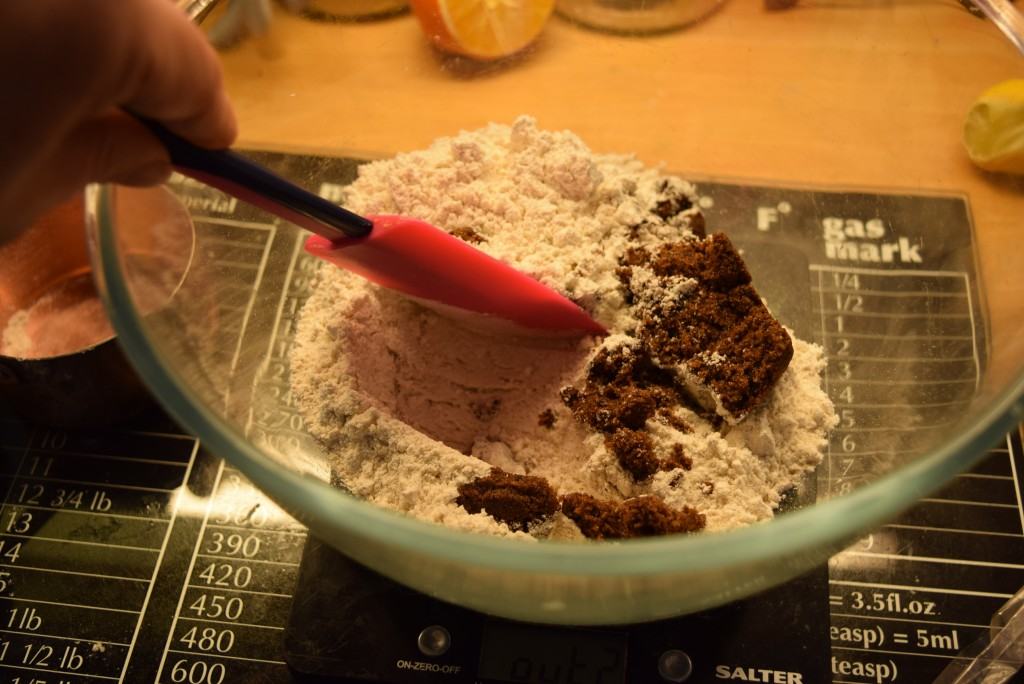 Next, tip in the seeds of your choosing then follow in with the cranberries or other fruit.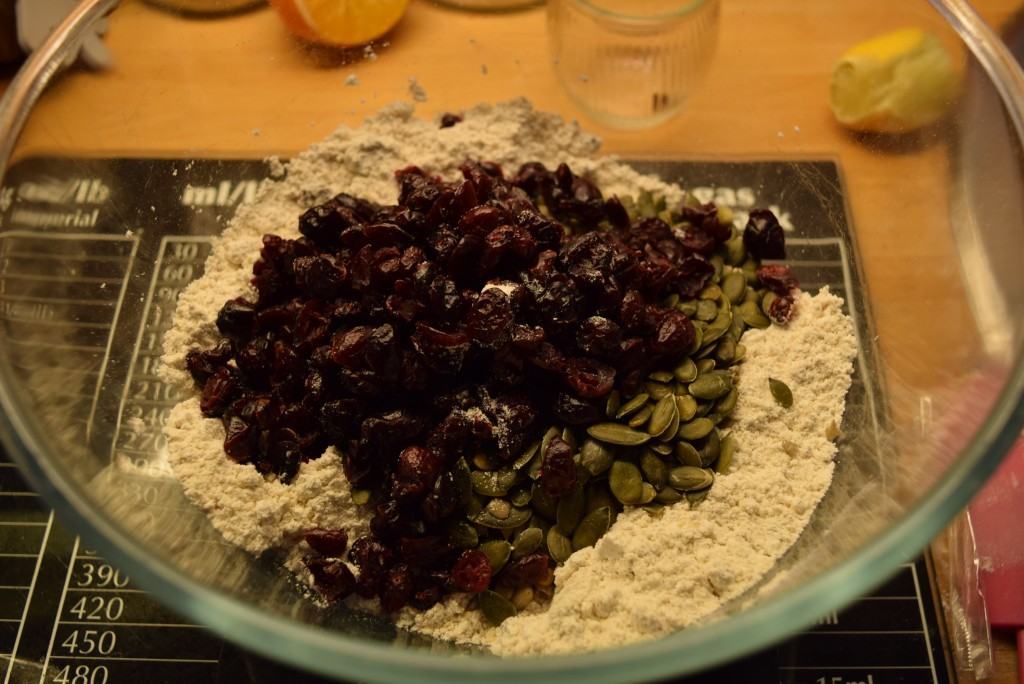 Give this a stir then add the bicarbonate of soda, cinnamon and salt and mix well again.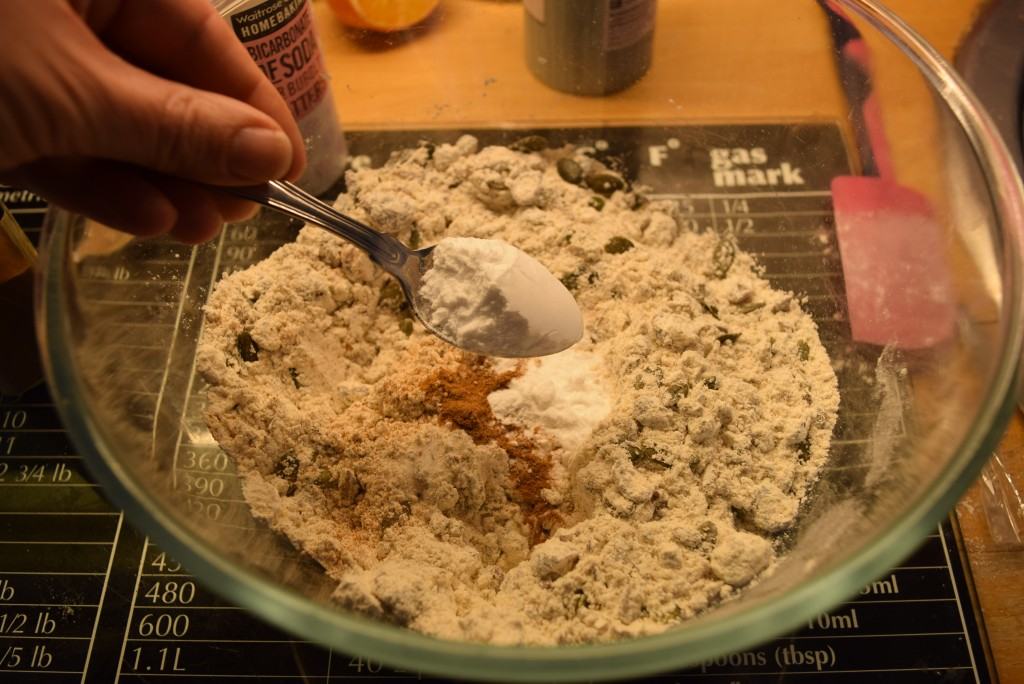 To finish the batter, pour the buttermilk liquid into the seedy flour mixture and stir until there are no floury lumps left. At this stage, the mix will look terribly unpromising and like a sloppy mud pie *I am not doing a great PR job here I know*.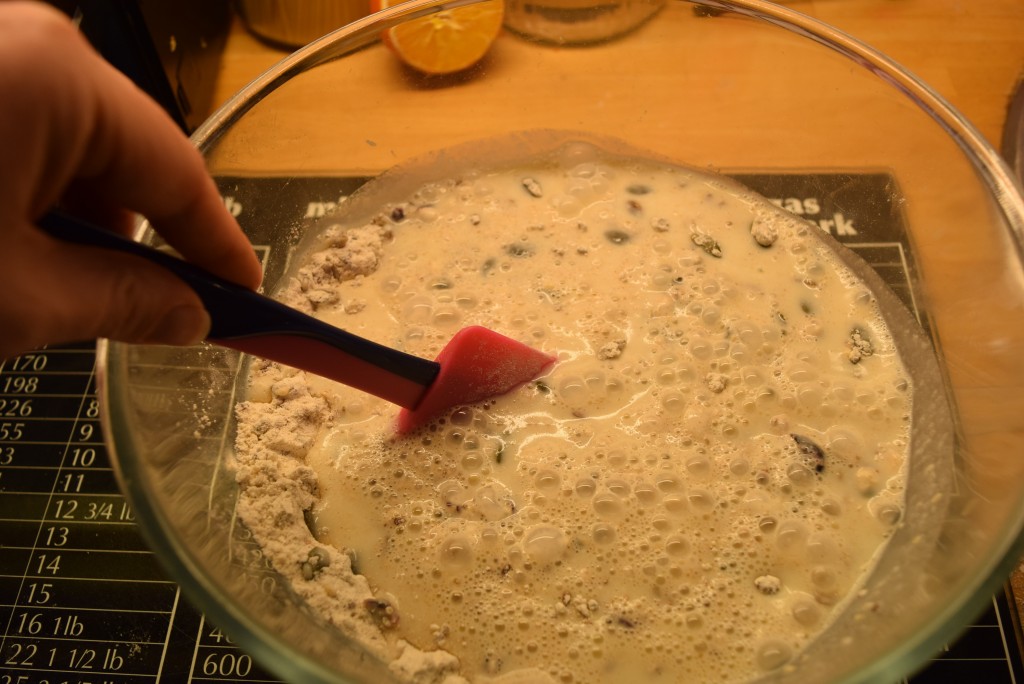 Give it a little whisk to ensure it's all properly amalgamated *big word*.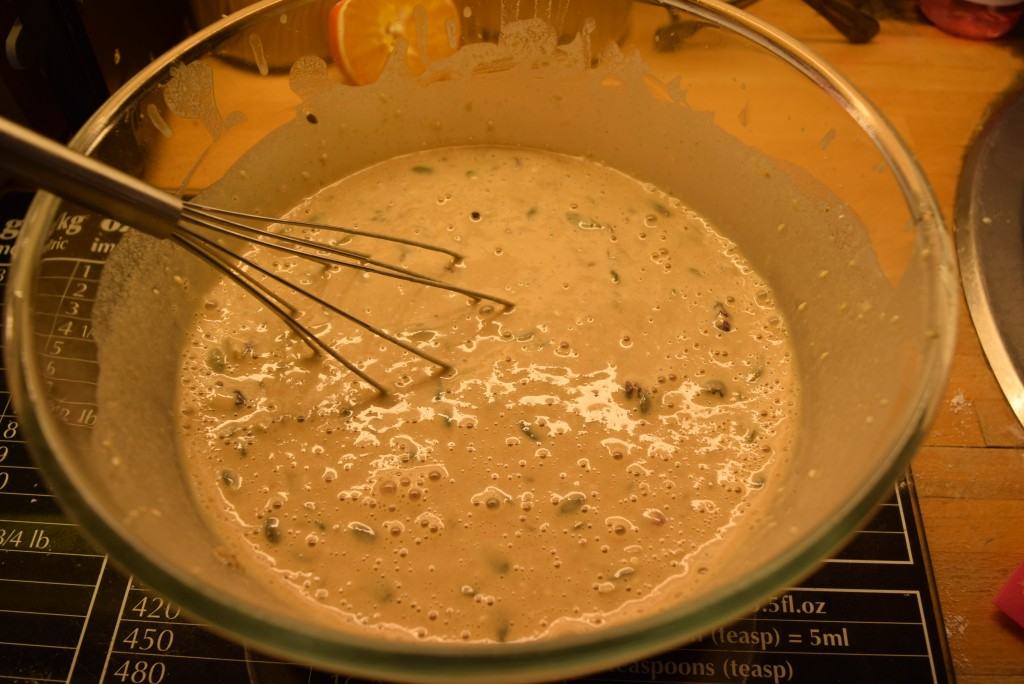 Spoon this batter into the buttered tins, filling to around an inch from the top.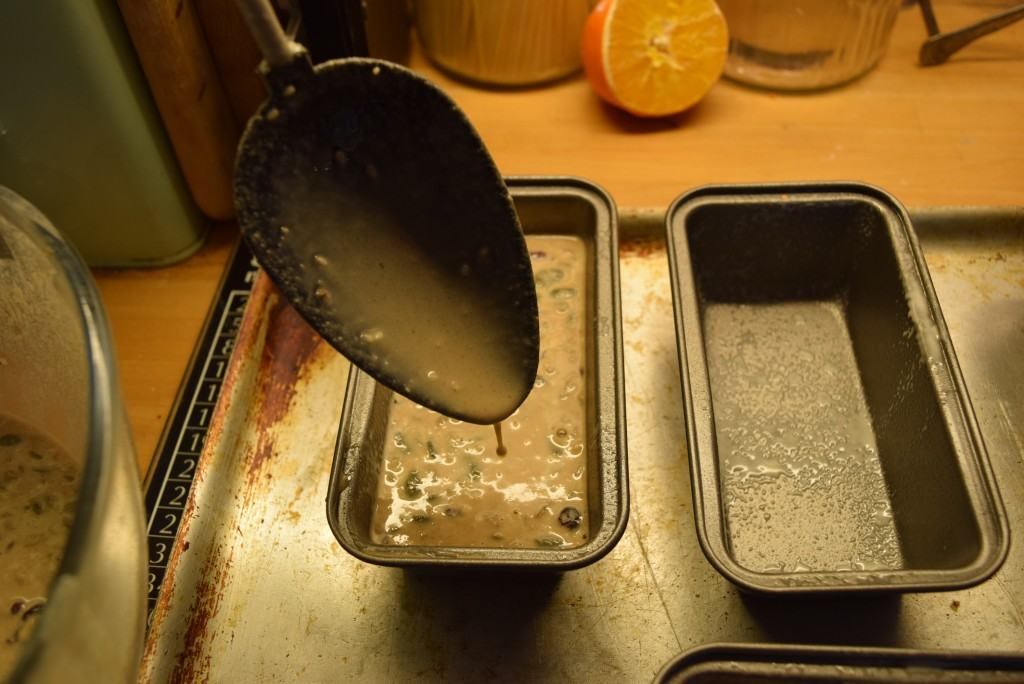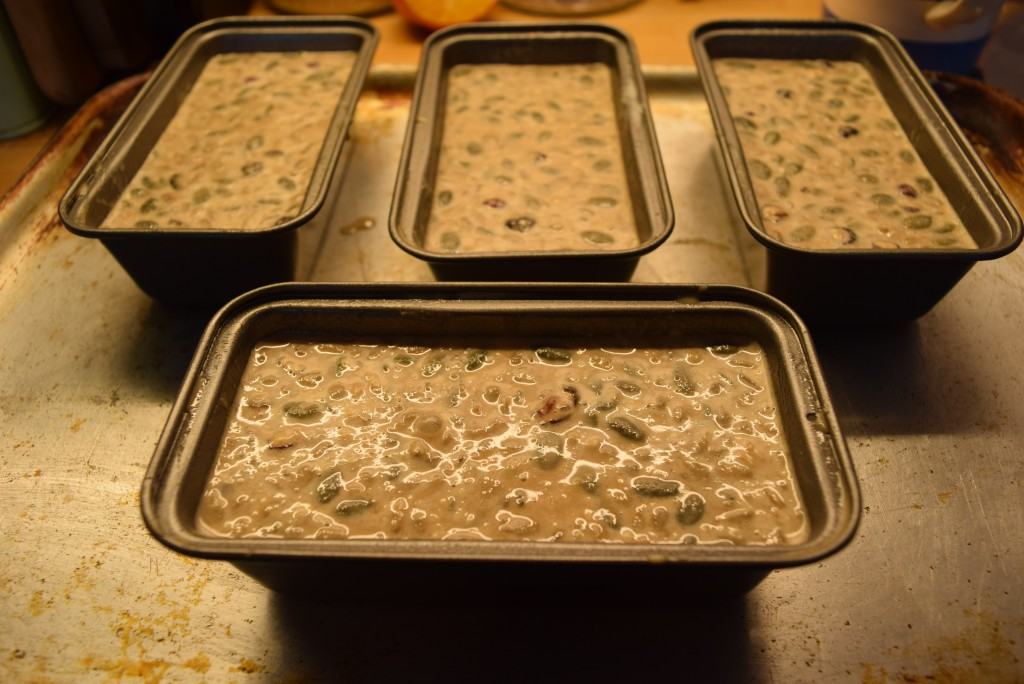 Put these tins in your pre heated oven for around 18 to 20 minutes or until your loaves are browning and firm. Leave to cool in their tins.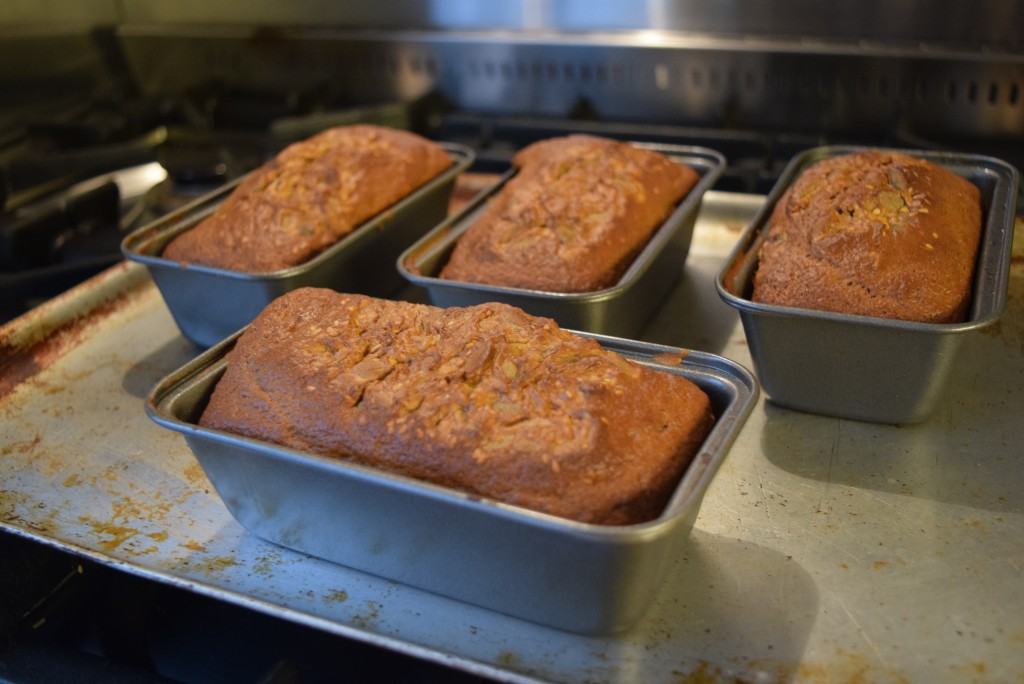 Once cool, remove from the tins, wrap in clingfilm and pop in the fridge or freezer until completely chilled *not me, I am one giant stress ball*. This will make the loaves much easier to cut into thin slices.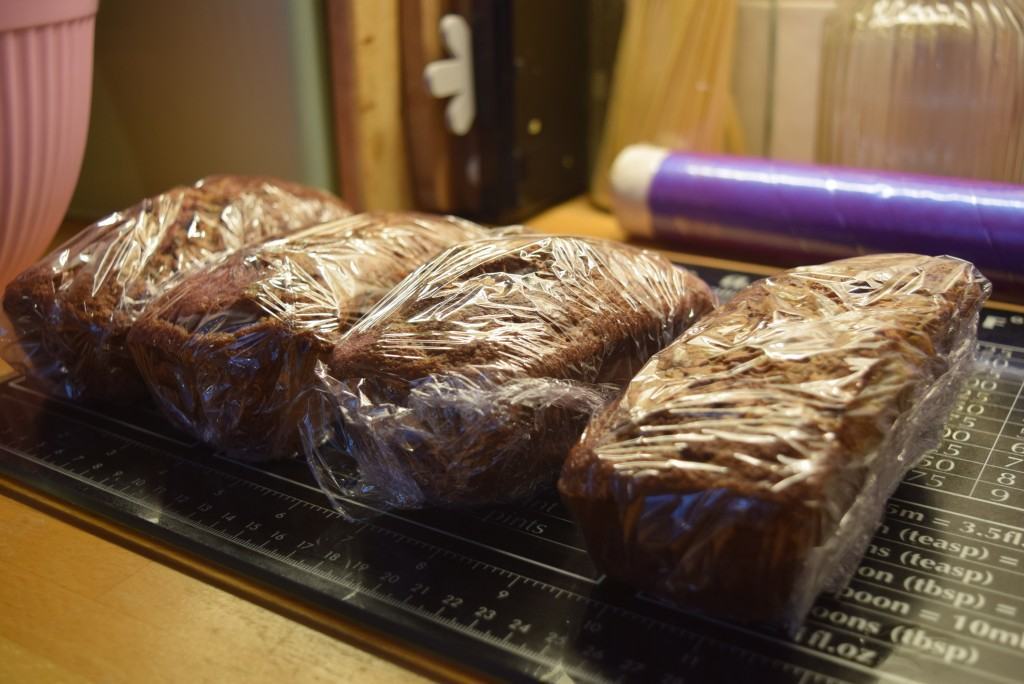 At this stage, I froze two of the loaves as each one makes around 20 crackers, and I only needed 40 on this occasion.
When you are ready to give your crackers their second bake, remove from the fridge and slice super thinly, using a serrated bread knife.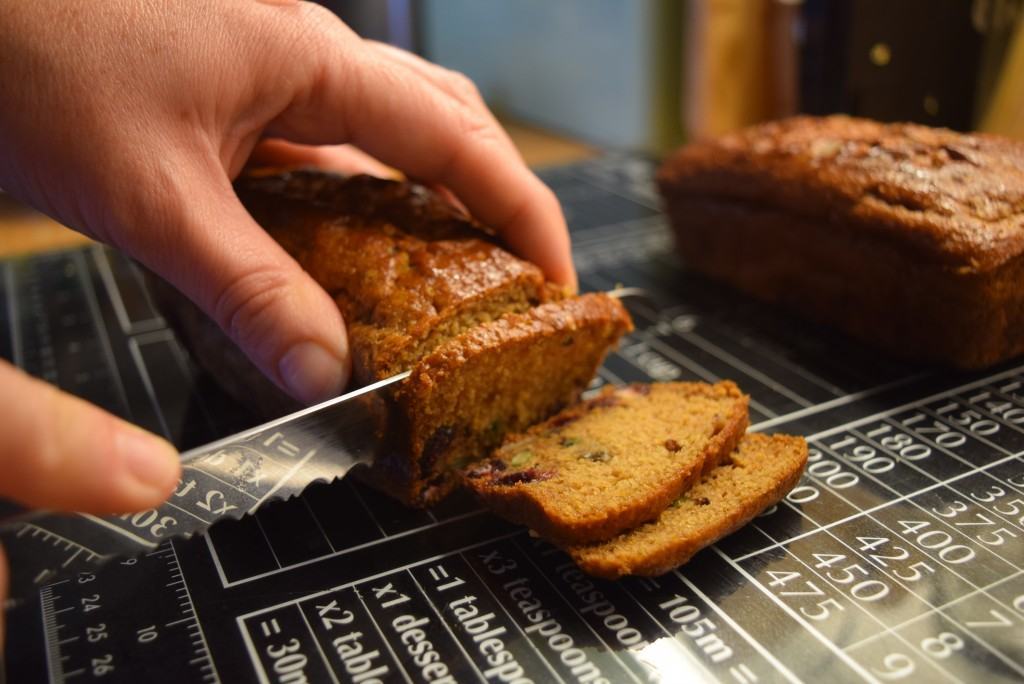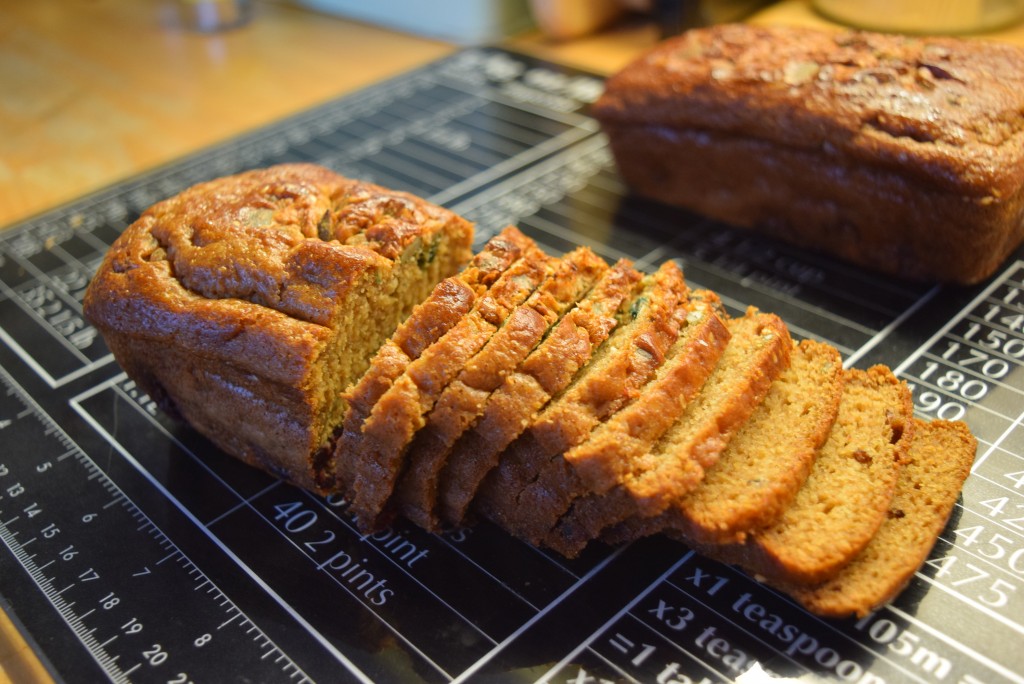 Carefully lay your thinly sliced crackers onto a rack placed on a baking sheet or tin. They are quite delicate at this stage, so be warned.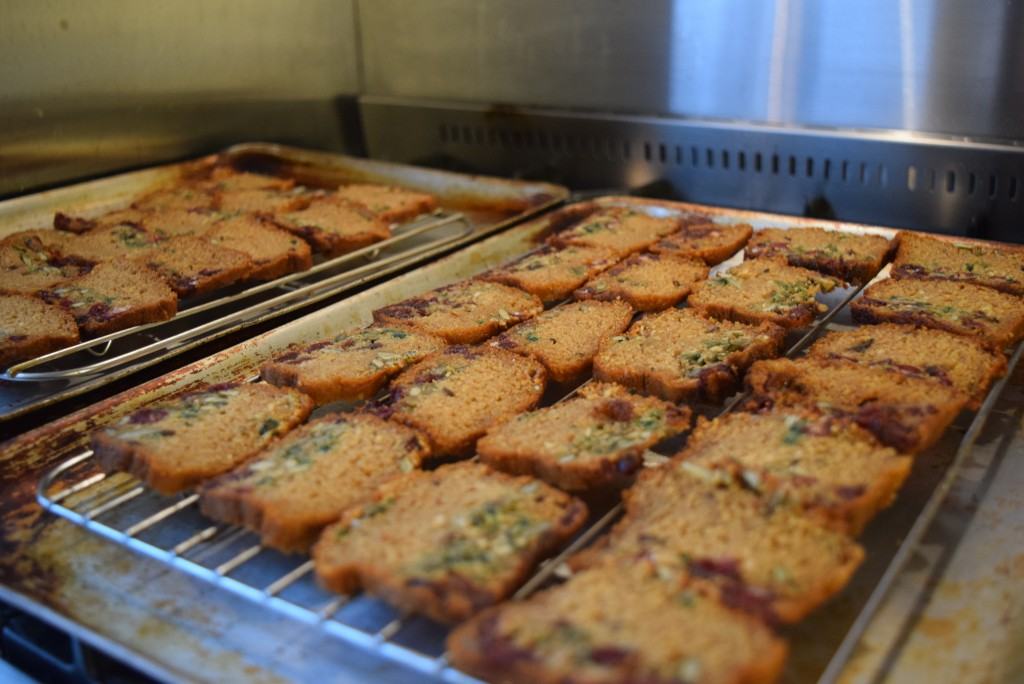 These will cook in the oven for around 20 to 25 minutes or until they are nice and crisp, smelling divine and starting to brown at the edges.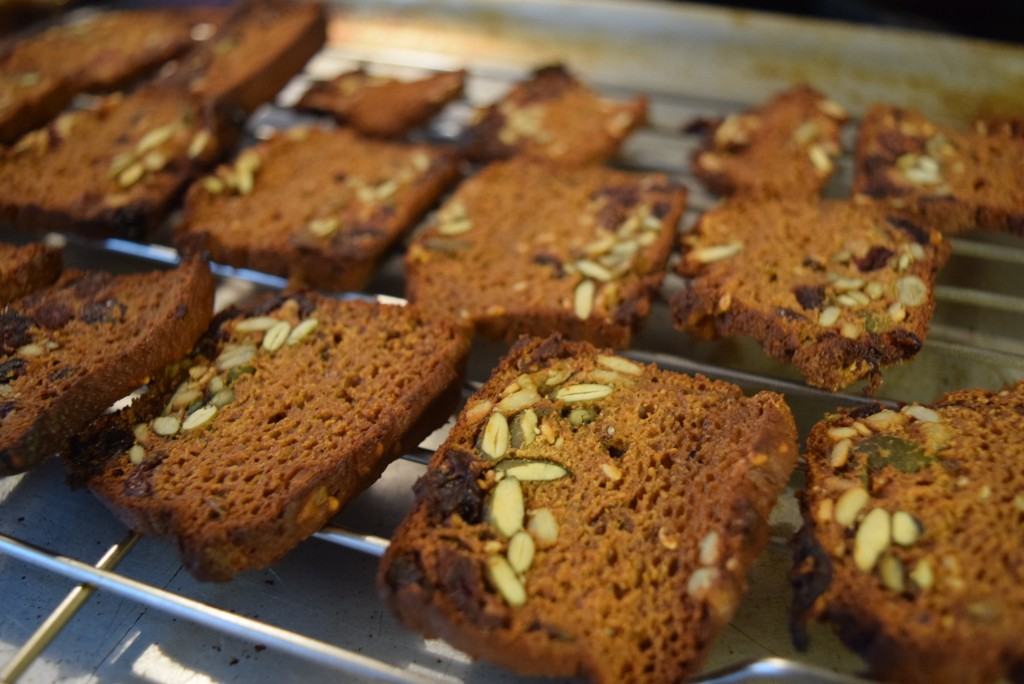 These little beauties are best served fresh from the oven, straight onto your cheese board. However, they can be stored in an airtight tin then popped back in the oven to re-crisp as and when needed.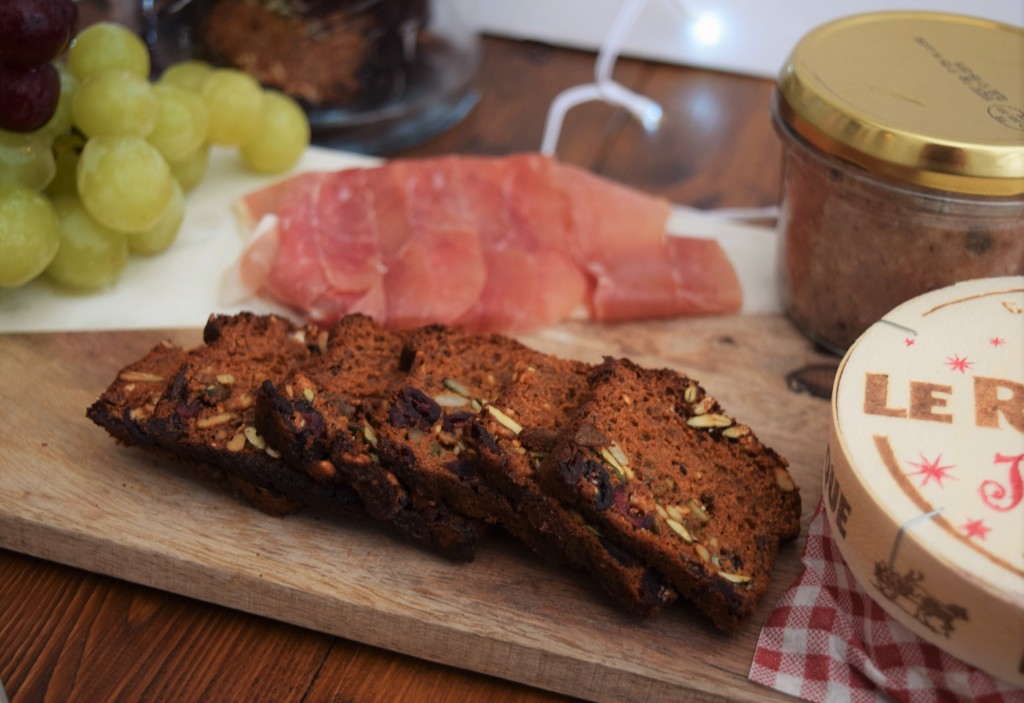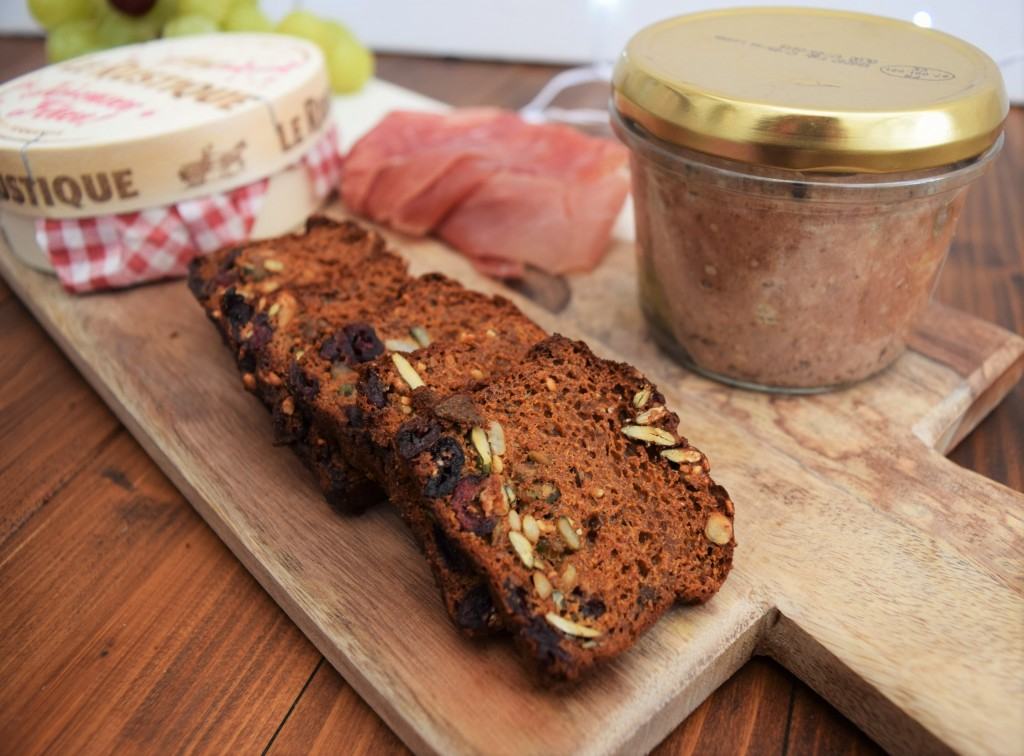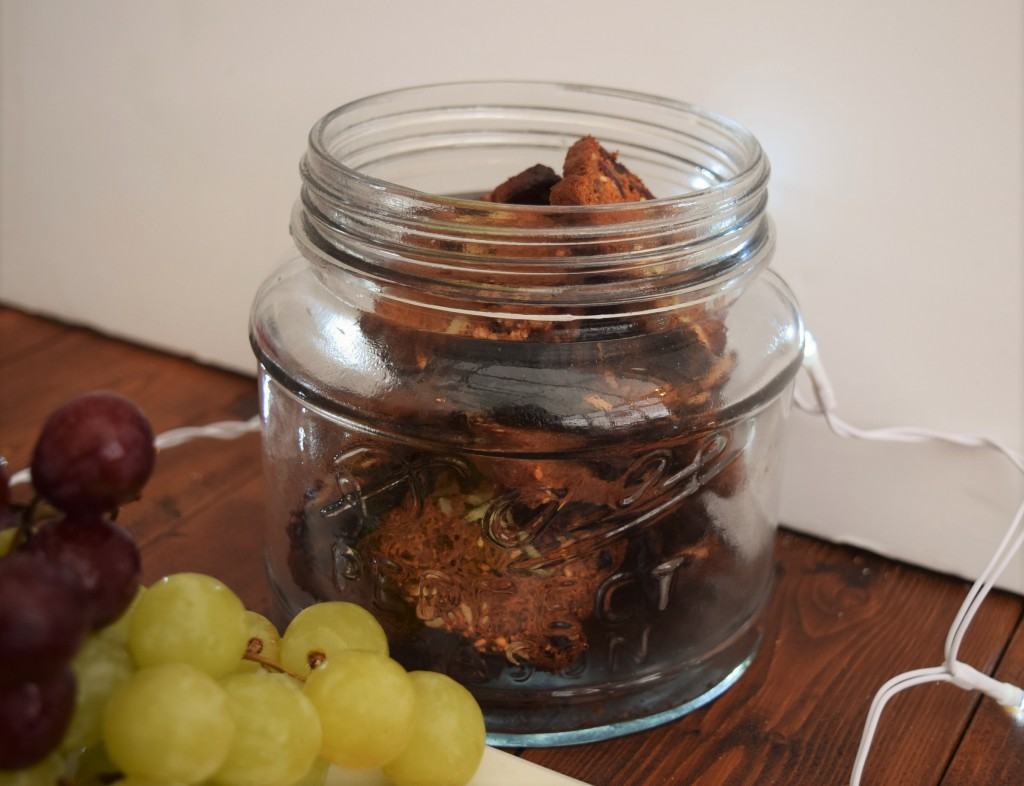 These are at their finest for me slathered in soft, fragrant blue cheese.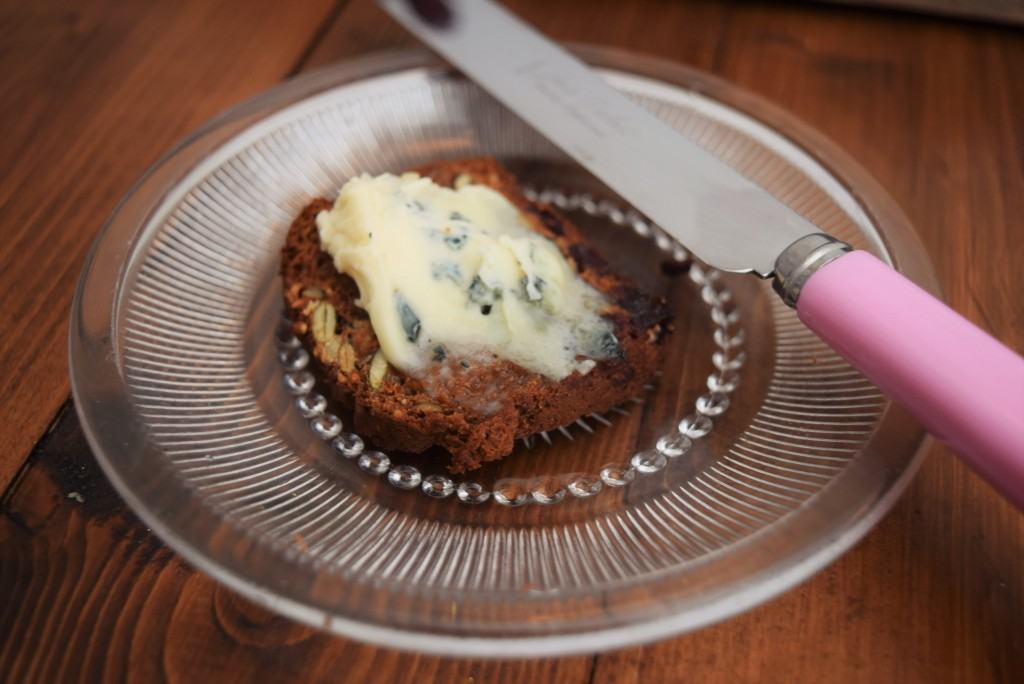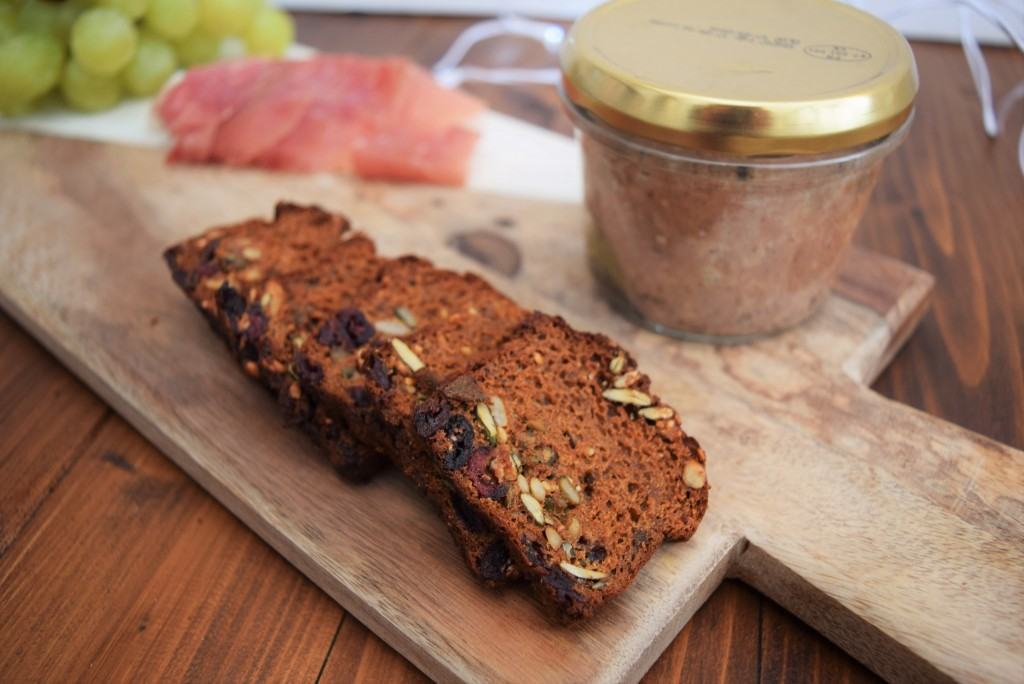 What could be more wonderful than your own crackers on your Christmas cheese board? They have flavour, crunch, bite and sweetness and are terribly versatile. You could also serve them as a canapé style nibble with your festive early evening, late afternoon or just face it, all day drinks.
Have the merriest of Christmas's, from me and my family to you and yours. I hope it's filled with wonder and full glasses.
Lots of love
Lucy x
Seeded Cranberry Crackers Recipe
Makes around 80 crackers
You will need 4 small loaf tins, or one or two bigger ones
240g flour, spelt, wholemeal or a mixture of brown and white
50g soft brown sugar
2 teaspoons bicarbonate of soda
1 scant teaspoon cinnamon
1/2 teaspoon salt
500ml buttermilk, or 500ml milk with two tablespoons lemon juice or vinegar added, leave to stand for 10 minutes
60ml maple syrup
150g dried cranberries or cherries
150g mixed seeds, include sesame, pumpkin, sunflower, you choose
Pre heat your oven to 160 degrees, fan assisted.
If you don't have any buttermilk, pour 500ml of milk into a jug and stir through two tablespoons of lemon juice, leave to one side for 10 minutes. Then pour in the maple syrup and stir.
In a large bowl add the flour/s and brown sugar. Mix well to disperse any lumps of sugar. Add the bicarb, cinnamon and salt and mix again. Stir in the berries and seeds of your choice and put to one side.
Pour the buttermilk mixture into the seedy mixture and mix/whisk very well, ensuring all the floury bits have dispersed. This will make quite a thin batter, but don't worry, it's meant to be like that. Spoon this seedy batter into your well oiled/buttered loaf tins, filling them up to an inch from the top then put in the oven for 18 to 20 minutes or until just browned and firm to the touch. Leave these to cool in their tins then turn out, wrap in cling film and leave to chill in the fridge until cold or pop in the freezer for an hour if you are short of time.
Once well chilled, pre heat your oven to 160 degrees. Slice super thinly with a serrated knife then place on a rack in a baking tin and bake for 20 to 25 minutes or until the crackers are crisp and just browning at the edges. Leave to cool and firm up, then store in an airtight container for up to a week. If the crackers go soft, just pop them in a warm oven for a couple of minutes before serving.
The cooked loaves can be frozen for around a month then defrosted slightly before slicing and cooking for a second time.