Fig and Goats Cheese Tartines Recipe
Lunch can often be quite the bain of my life. I struggle to think of interesting things to eat and end up eating a piece of cake, a packet of biscuits or just have yet more toast. It's not that I don't know what to make, it's just that I can't be arsed to prepare anything. However, what could be simpler than popping some delicious toppings on a slice of lightly toasted sour dough bread? With that in mind, here starts my ramblings about these wonderful Fig and Goats Cheese Tartines.
A tartine is merely a French, more fancy name for an open sandwich. You can vary your chosen toppings, but I have chosen some classic flavours with these lightly roasted figs and melted goats cheese. Clyde's not a huge goat fan, so I also made some equally tasty blue cheese Tartines. Leave the parma or proscuitto ham off too and these are a tempting vegetarian first course or lunch dish.
These are lovely, kerfuffle free and absolutely bloody delicious, casting all modesty over my own recipe aside. And they are very photogenic, I had hundreds of photos I could have used. Lucky for you, I've kept it down to a dull roar so you read this then get on with making a batch for your lunch.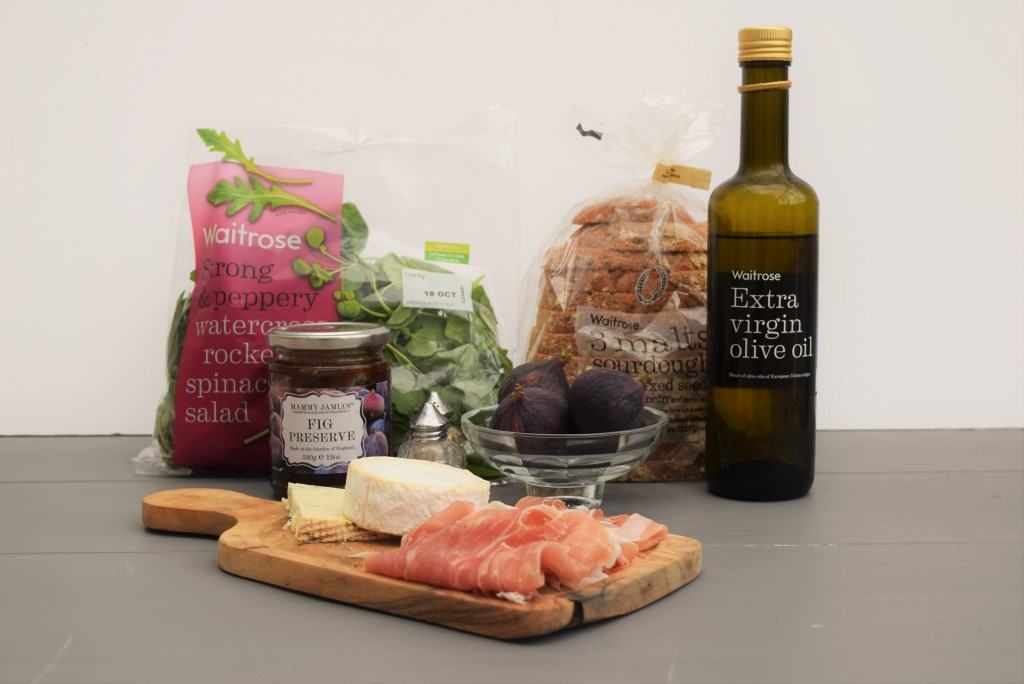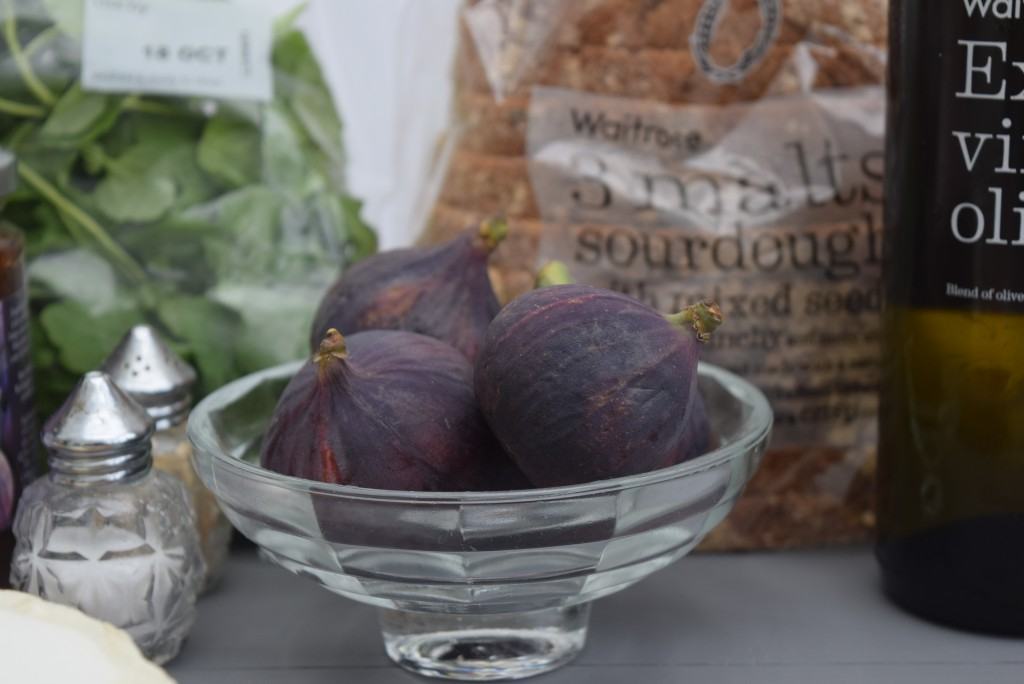 Here's what you will need for these wonderfully seasonal Tartines. You can, of course, go off piste too and include any of your favourite toppings.
The figs were so soft and tasty, and wonderfully cheap; they have been on offer on Ocado for the last couple of weeks so I have been stock piling. Make a start on these wonderful tartines by pre heating the oven to 170 degrees, then cut the figs into quarters. Pop these onto a baking tray, drizzle with a touch of olive oil and sprinkle with some salt and pepper.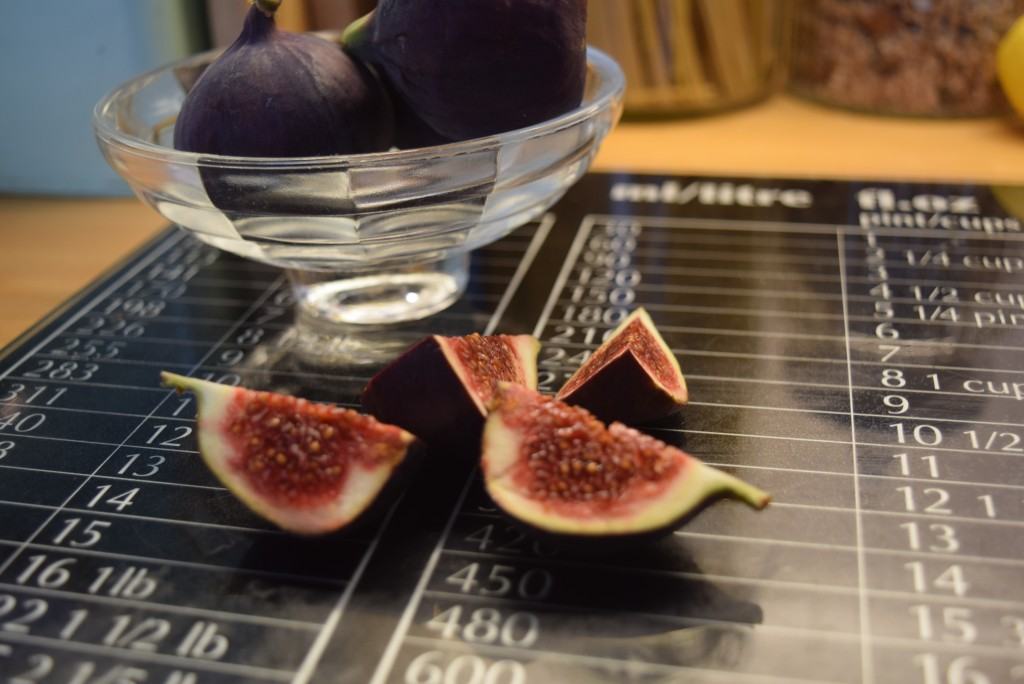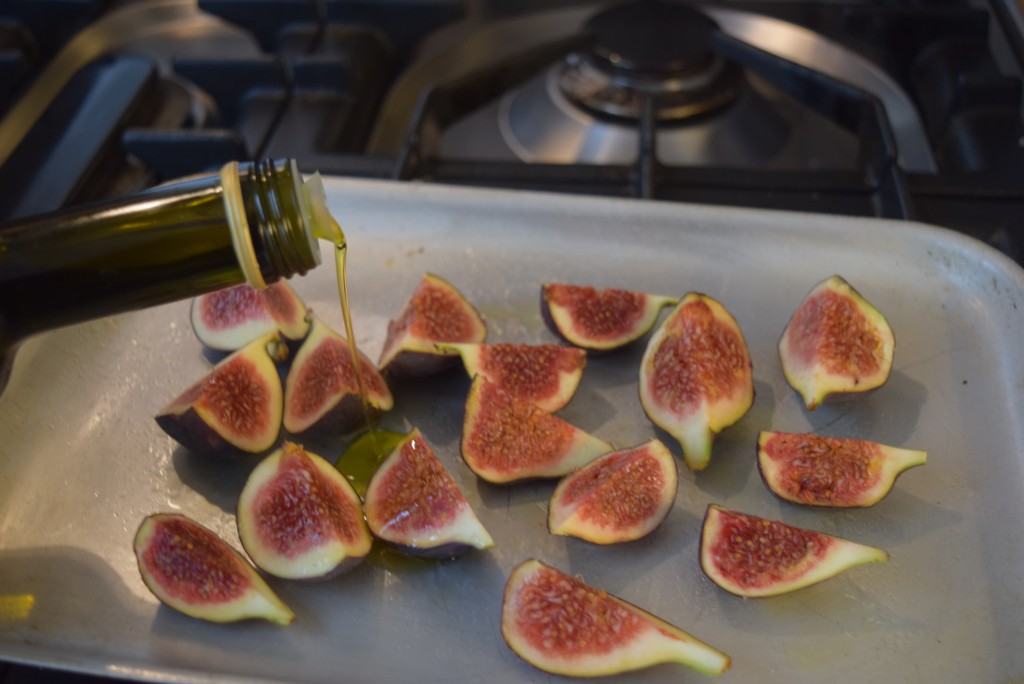 Roast these beauties for around 15 minutes until softening and starting to turn golden.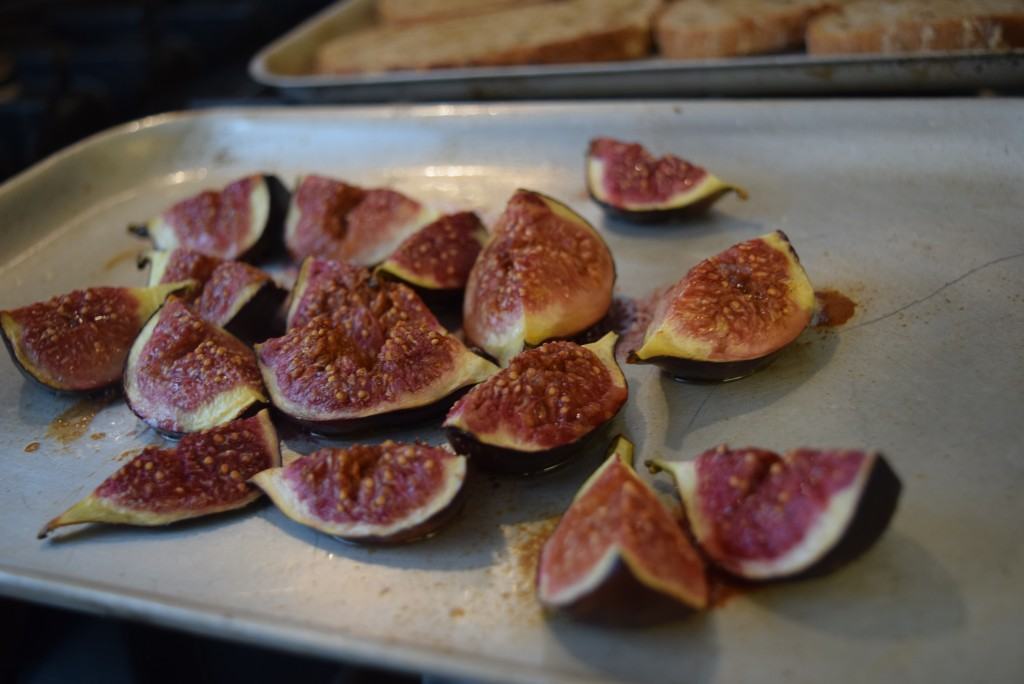 While these are cooking, drizzle four slices of good bread with some olive oil, season then pop these in the oven for 5 minutes. After 5 minutes, turn them over, then pop back in for a further 5.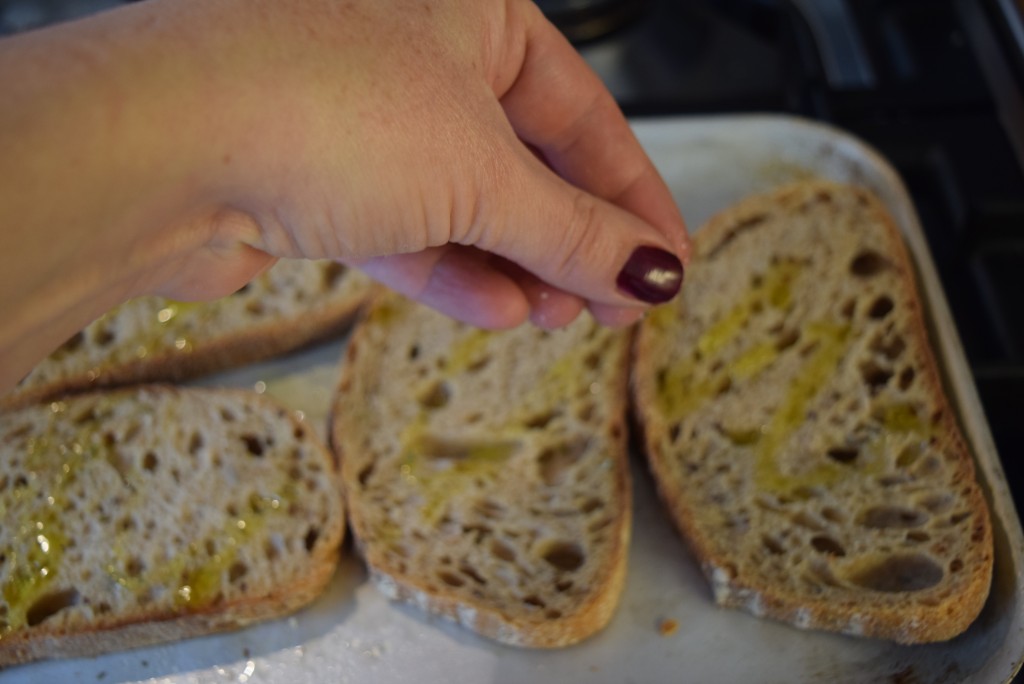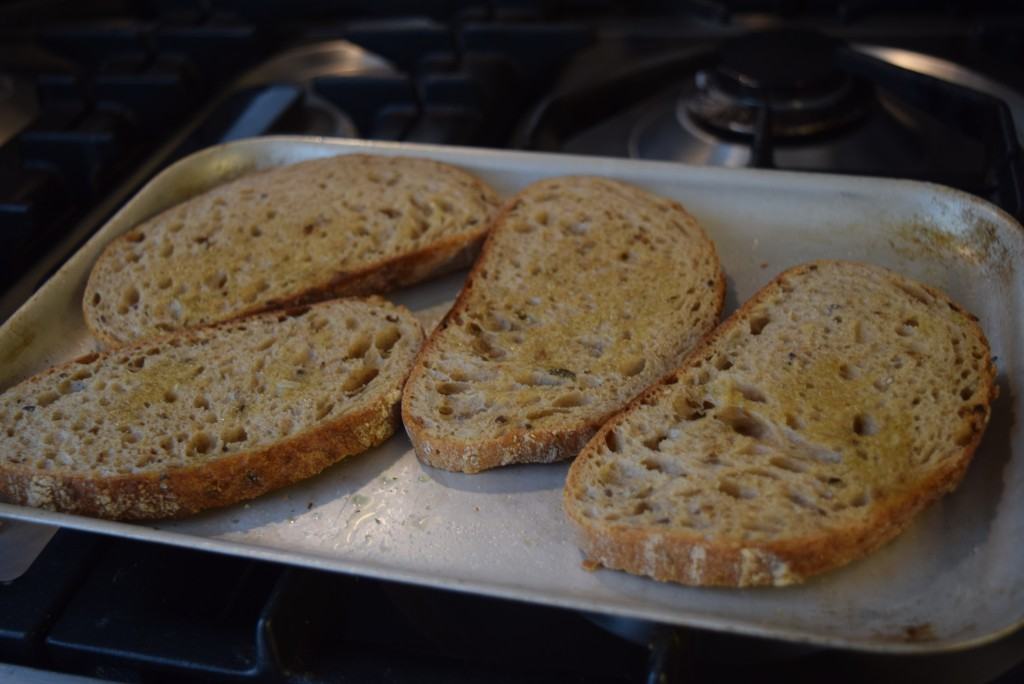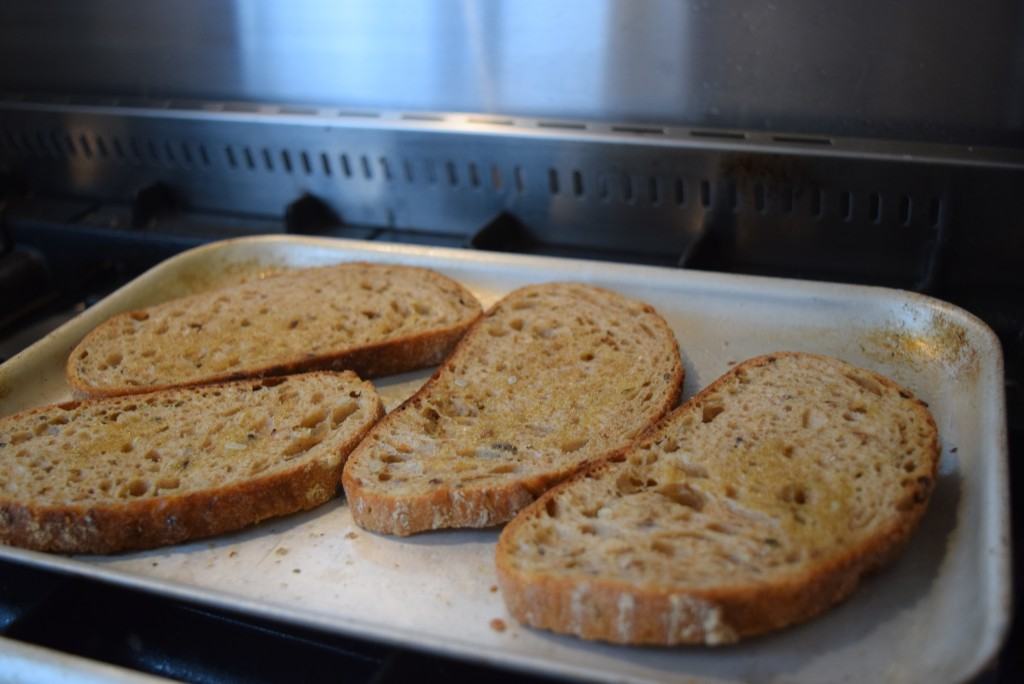 Once nice and crisp and turning golden, whip the toasts out and spread each slice with a tablespoon of sweet fig jam.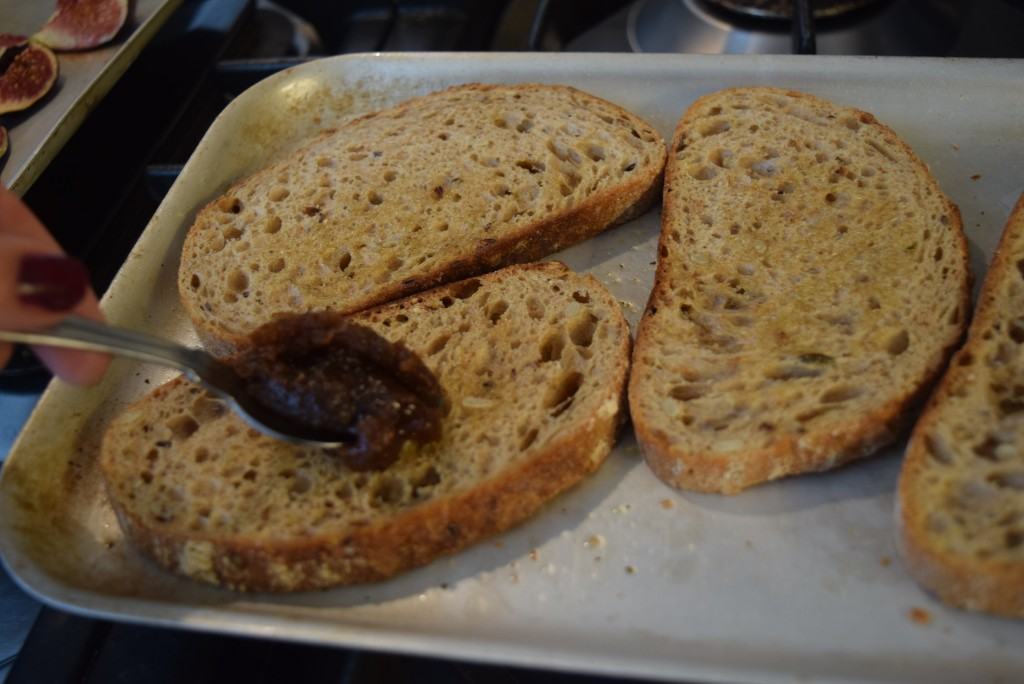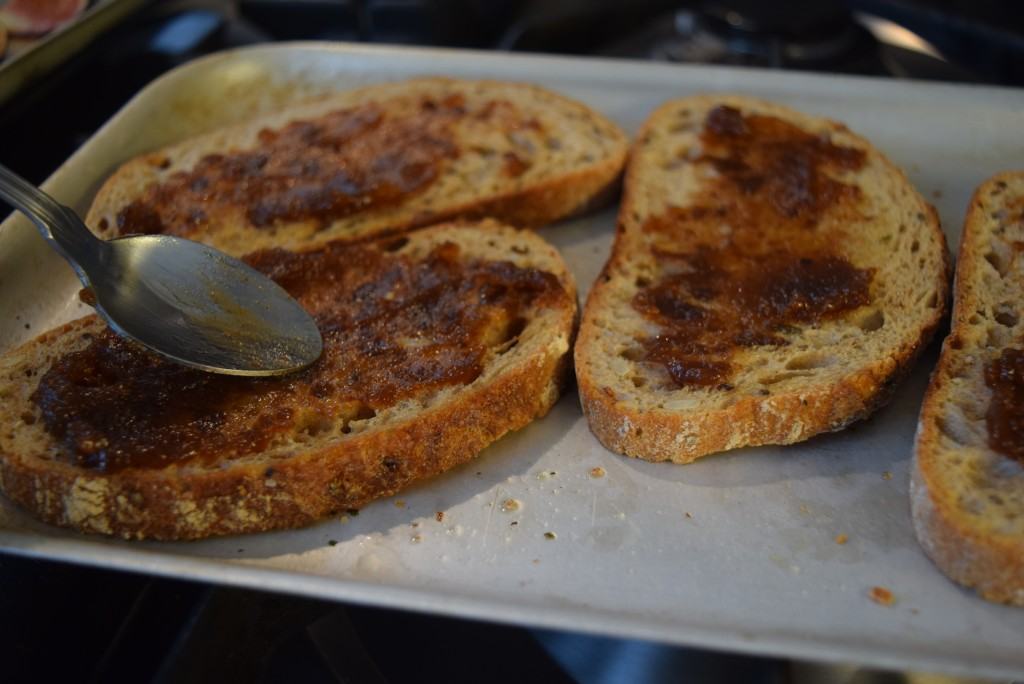 Top these figgy toasts with your goats or blue cheese. Just crumble a good quantity on each slice in a nice even layer.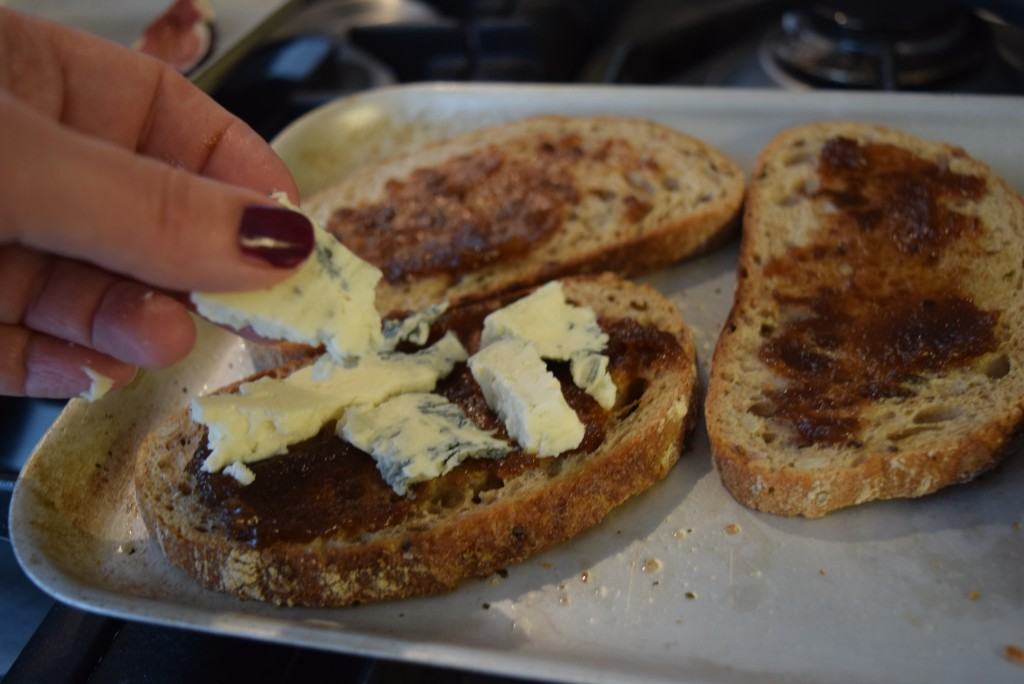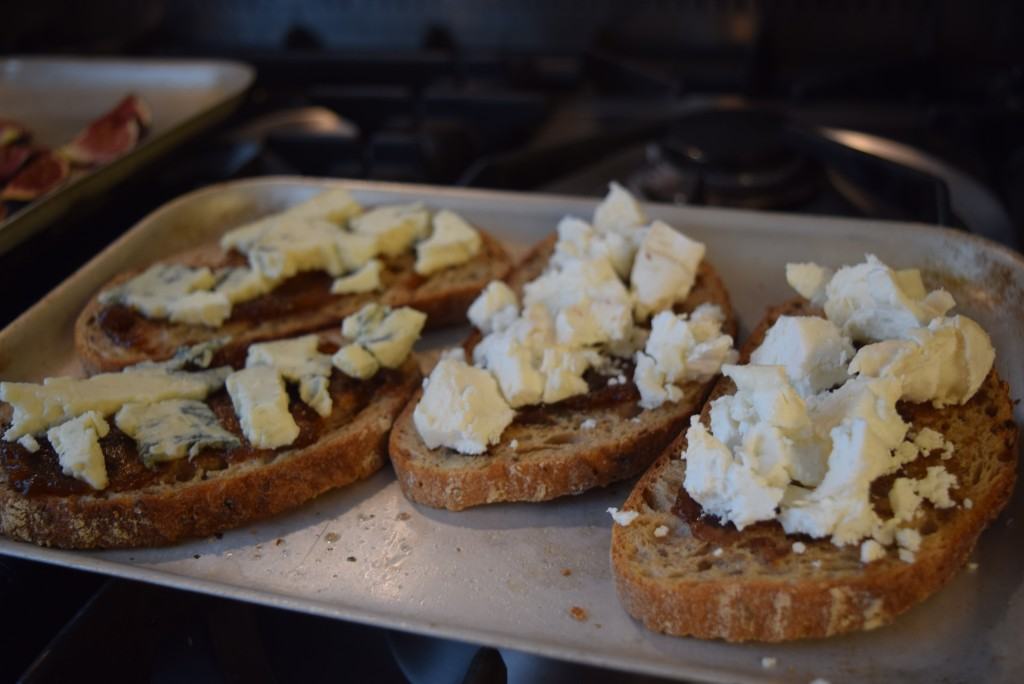 Drizzle with another teeny splash of olive oil then pop back in the oven for, yes, you guessed it, another 5 minutes or until the cheese is just starting to melt and bubble.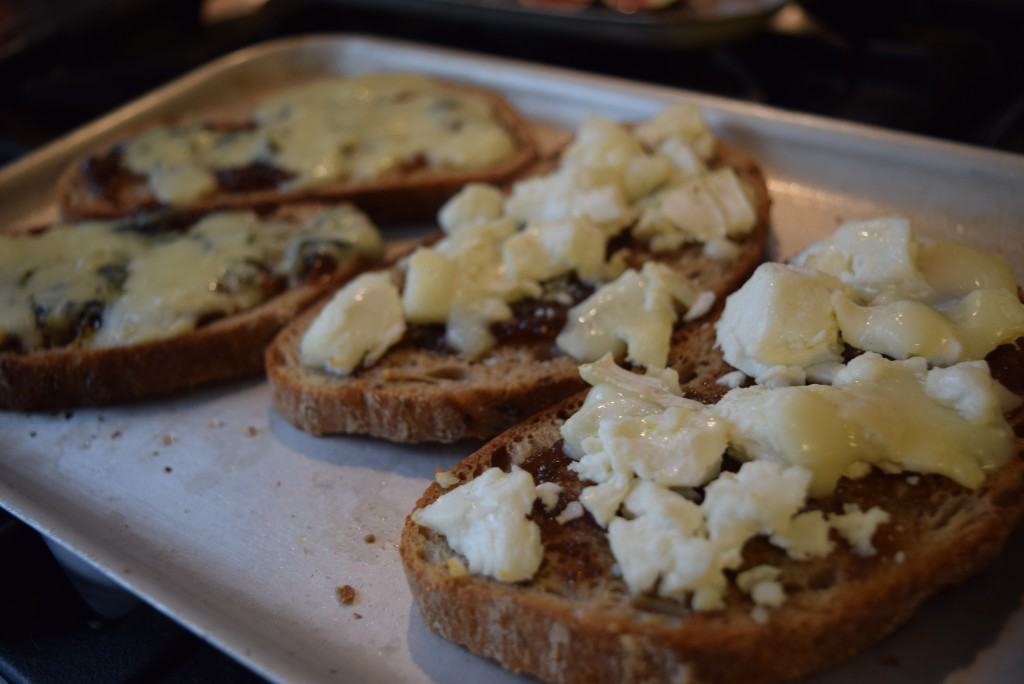 Then, just a tiny bit of layering to go and these are ready to be inhaled. Pop your warm figs on top of the cheese, layer with a slice of torn prosciutto then finally top with some artfully placed leaves.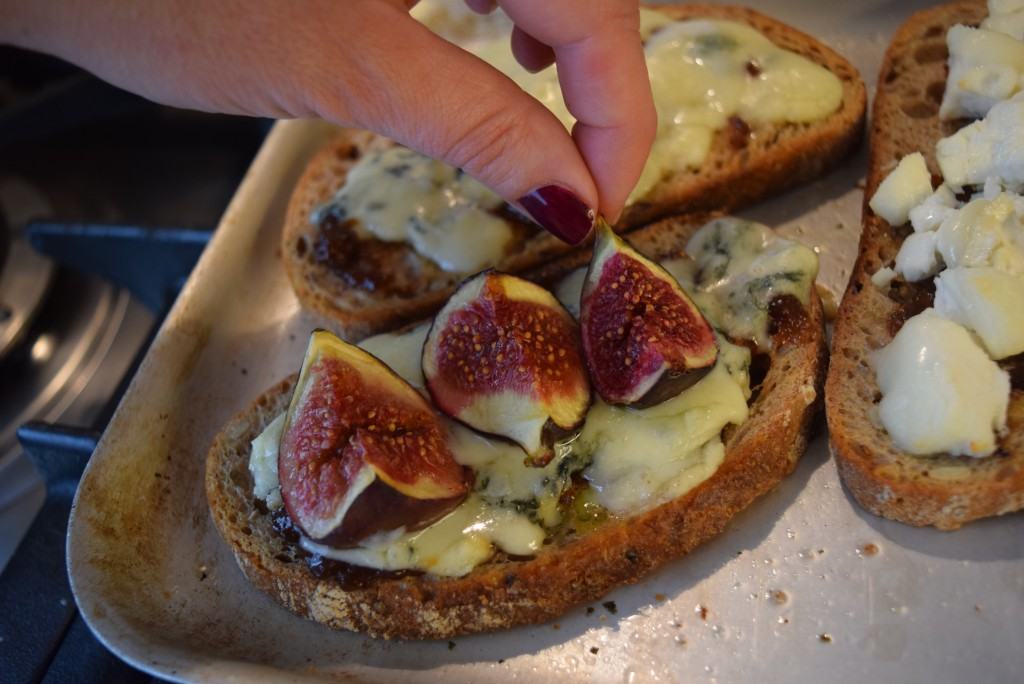 My nails match the figs, I've said it before, Lucy Loves is not just thrown together.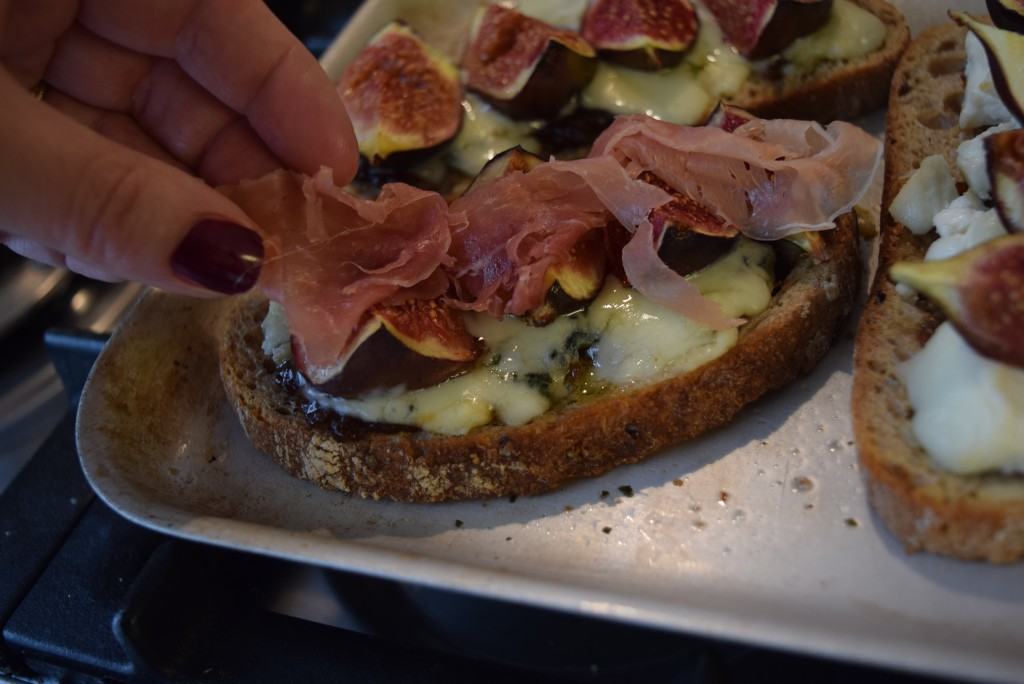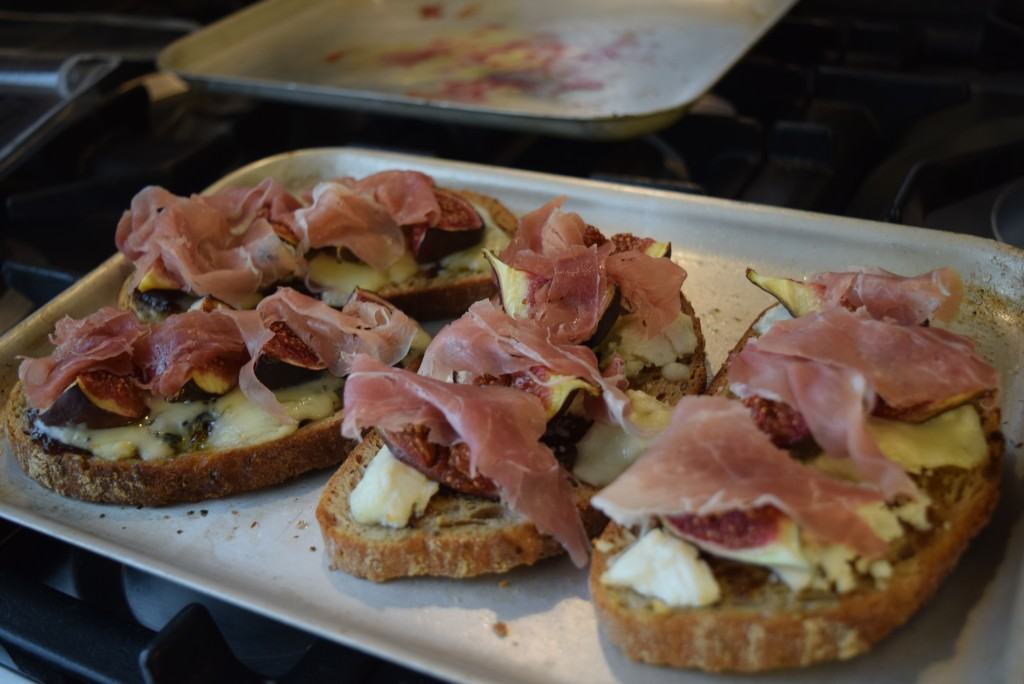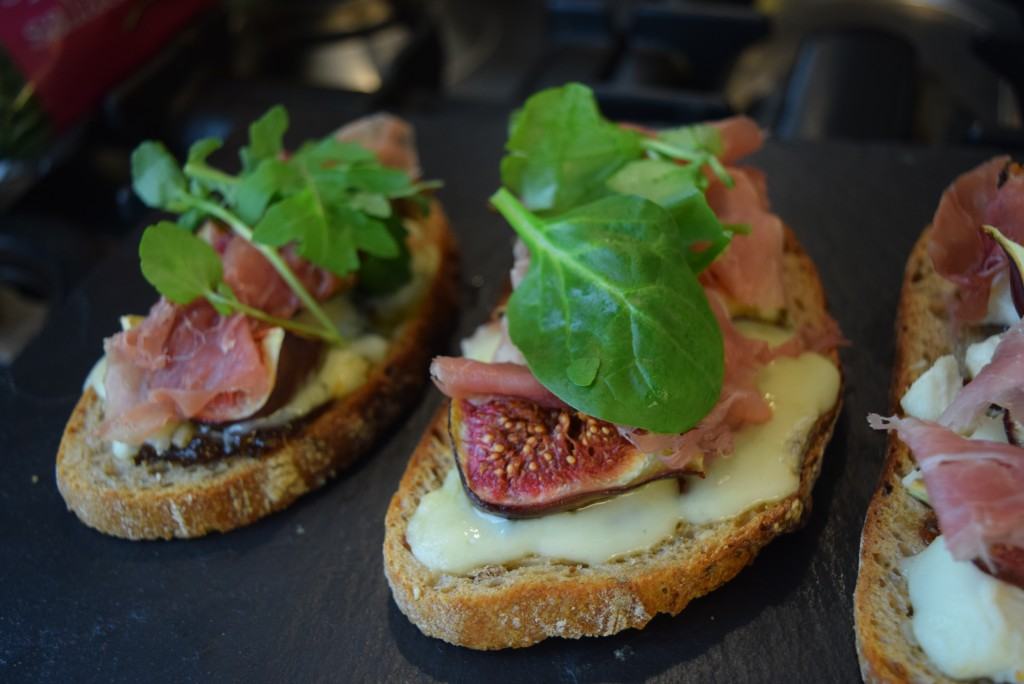 Finish with a final drop of olive oil, then marvel at your photogenic lunch, before wolfing down these fantastic tartines. One is plenty, however, I managed to shoe horn two down as they were so tasty.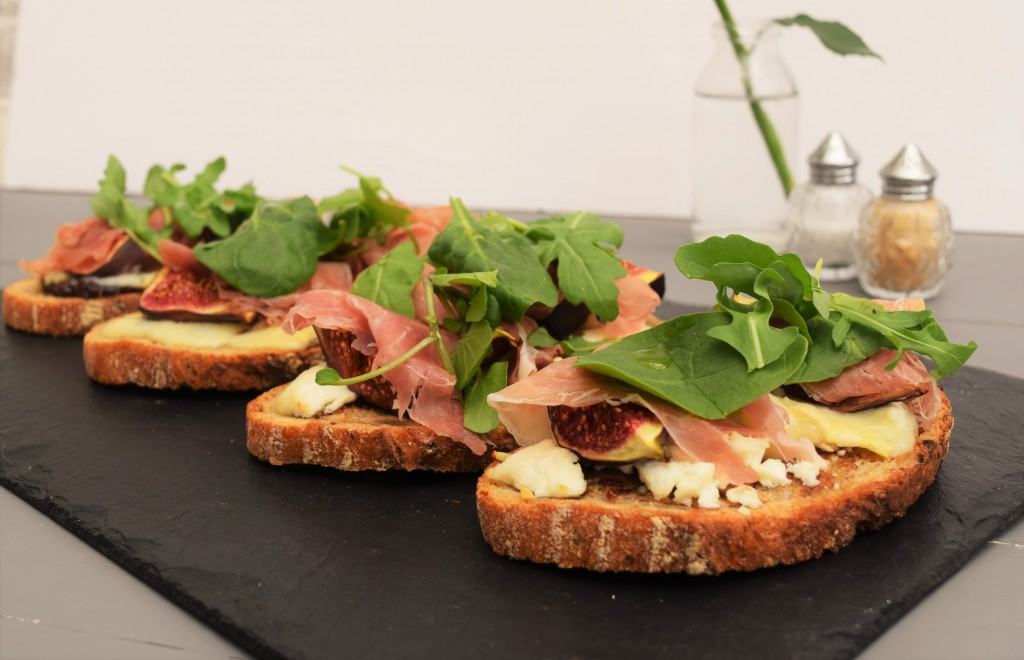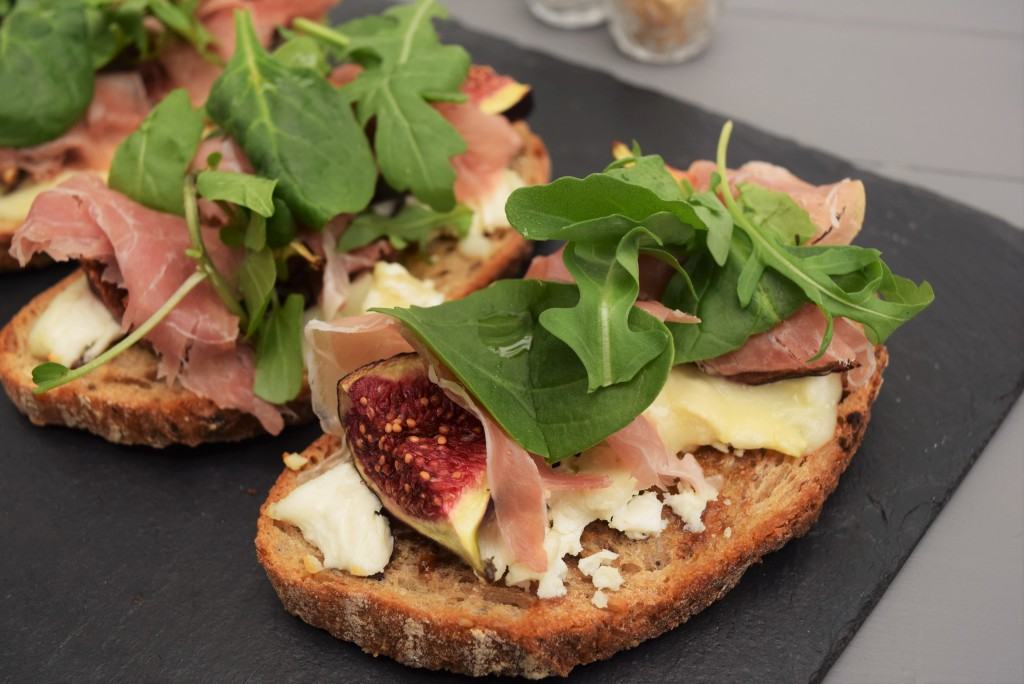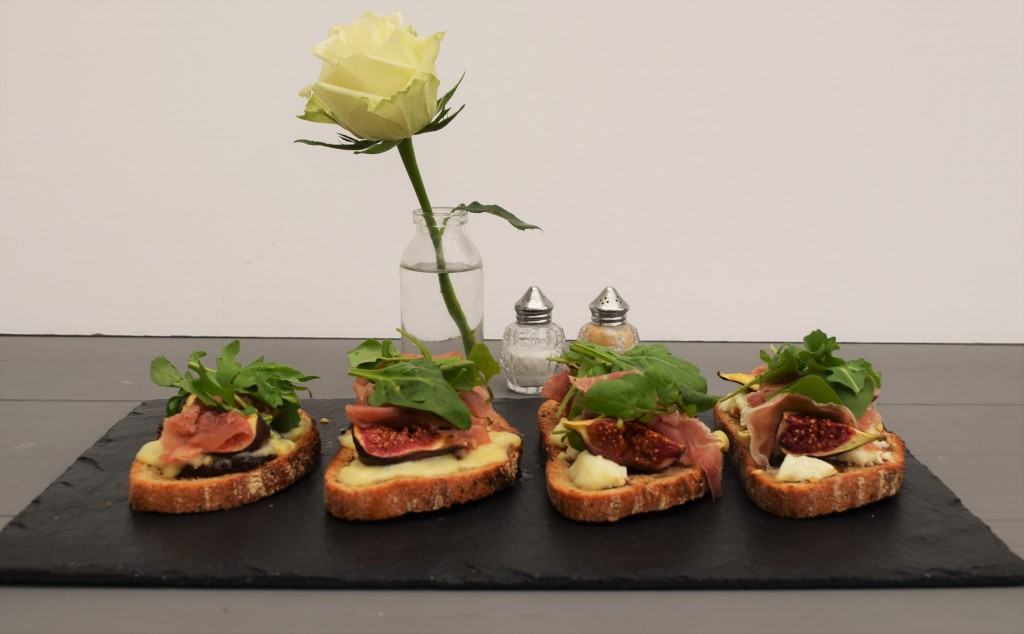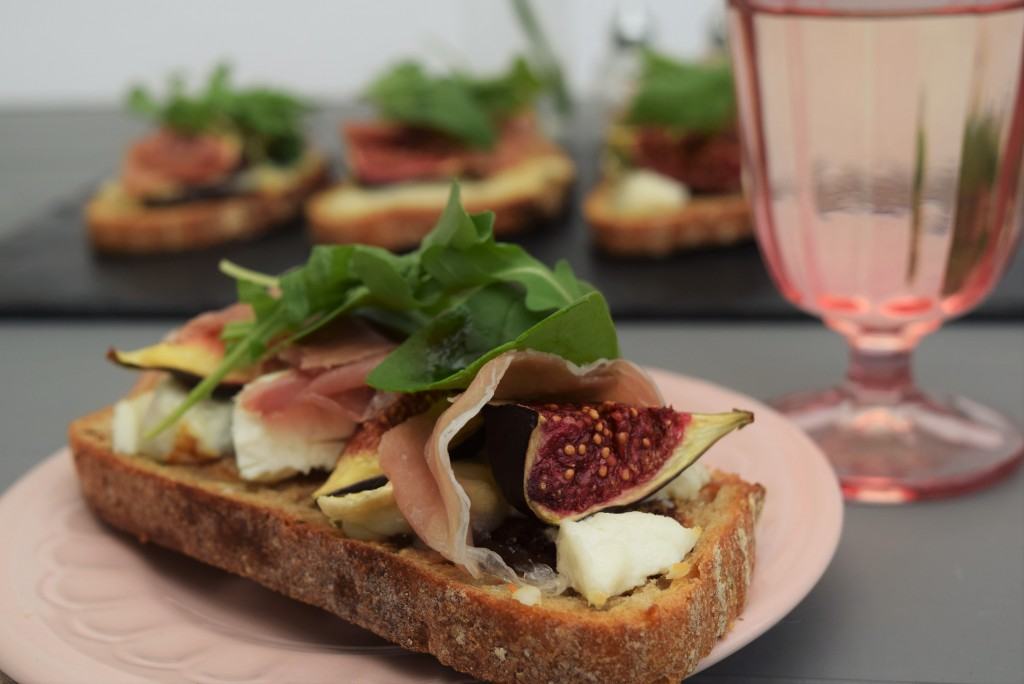 These Fig and Goats Cheese Tartines are pretty as a picture. And super adaptable, select your toppings to suit your tastes. You can even vary your bottoms too, this combination would be totally delicious on a pizza. You can use toasted french bread too for a smaller canapé size bruschetta. Serve these for lunch, as a first course or as a nibble with drinks. With the festive season approaching *I know, it's still a bit early for the C word* you need this type of recipe under your belt. So file this under 'brilliant for any occasion' and make accordingly.
Lucy x
Fig and Goats Cheese Tartines Recipe
Serves 2 to 4 if greedy or not that hungry
Four slices of bread, I used a seedy sour dough
Four ripe fresh figs
Olive oil, a drizzle or two
4 tablespoons fig jam
150g to 200g cheese, I used both goats and dolcelatte
4 slices, approx 100g, prosciutto or parma ham, torn or snipped
a handful of rocket, pea shoots, baby spinach or watercress leaves
Salt and pepper
Pre heat your oven to around 170 degrees fan assisted.
Cut your fresh figs into quarters then place in a small baking tray. Drizzle with a whiff of olive oil and add salt and pepper then leave to roast for around 15 minutes, or until just soft and starting to caramelise.
Take four slices of sour dough or other good quality bread and add to a flat baking sheet. Drizzle with more olive oil, season with salt and pepper then pop in the oven for 5 minutes, take out, turn over then cook for another 5 minutes or until starting to turn golden brown. Take the bread out and spread each slice with a tablespoon of fig jam. Top with a good helping of your chosen cheese in an even but generous layer, then pop back in the oven for around 5 minutes or until the cheese is starting to melt.
Take this out of the oven, top each toast with cooked fig quarters then a slice of your chosen ham. Finally top with a few leaves, a final drizzle of oil and a sprinkling of salt and pepper. Devour immediately.