Garibaldi Biscuits Recipe
Halloween is still all quite new to us Brits. We are amateurs compared to our American cousins with their pumpkin patches and 3 foot inflatable tarantulas. But as soon as you have children, there is no ignoring the 31st October. Especially where we live, local residents go to extreme lengths to make trick or treating a theatrical production for all the brilliantly dressed up children. And what must get spent on all those sweets makes me want to cry. Luckily we live in a cul-de-sac so we just have a bit of passing trade, leaving me to finish up endless fun sized mars bars, which is a terrible shame.
So, as a subtle, slightly British nod to Halloween, do please feel free to try my bat shaped Garibaldi Biscuits. These delicious treats, randomly named after an Italian leader from the olden days, are more fondly known from my youth as squashed fly biscuits. I thought the squashed fly element made them seem spooky, and by adding dried blood red cranberries, they look even more gorey than usual. These Garibaldi's are simple to make and they keep beautifully in a jar to await your return throughout the week. They have a soft but firm shortbread-like texture with a hint of spice. I used dried cranberries and sultanas as I am not a fan of currants and candied peel, but do stick with the traditional squashed fly components if you would prefer. This classic recipe came via BBC Food, thanking them kindly.
Embrace the new Halloween traditions with an old traditional biscuit. These Garibaldi bats, however, will bring gasps of delight rather than fear.
Here's the ingredients for these wonderful Garibaldi Biscuit bats. Minus the mixed spice, which, in a fit of being crap, I forgot. So here it is, better late than never.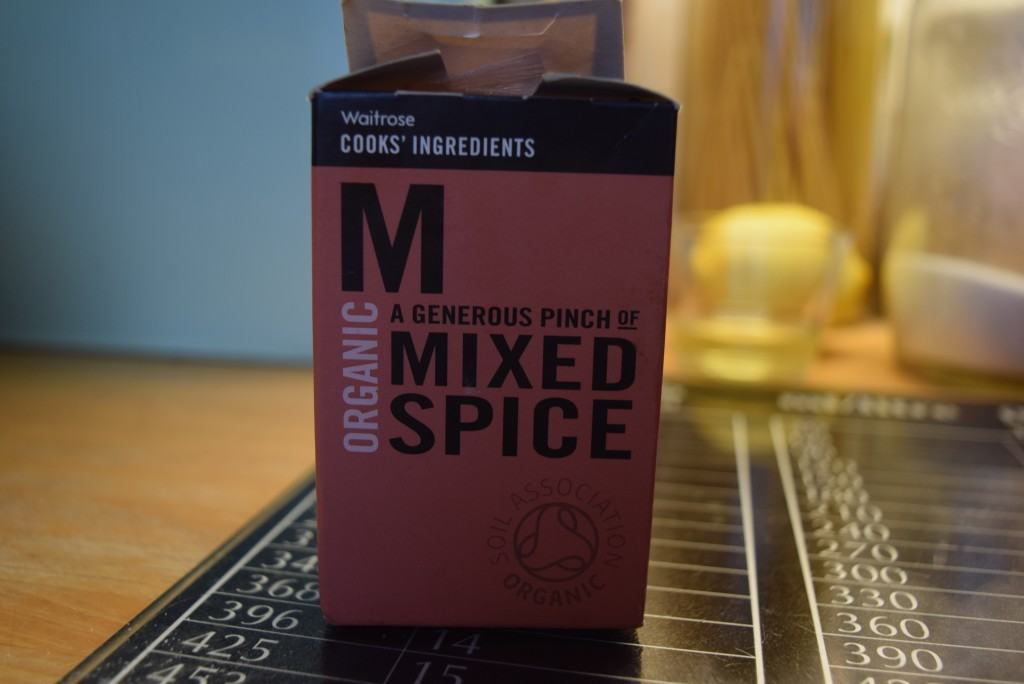 Make a start by preheating the oven. Then take a large bowl and wooden spoon or your food processor and cream together the soft butter and caster sugar. Mix until they are lighter in both colour and texture.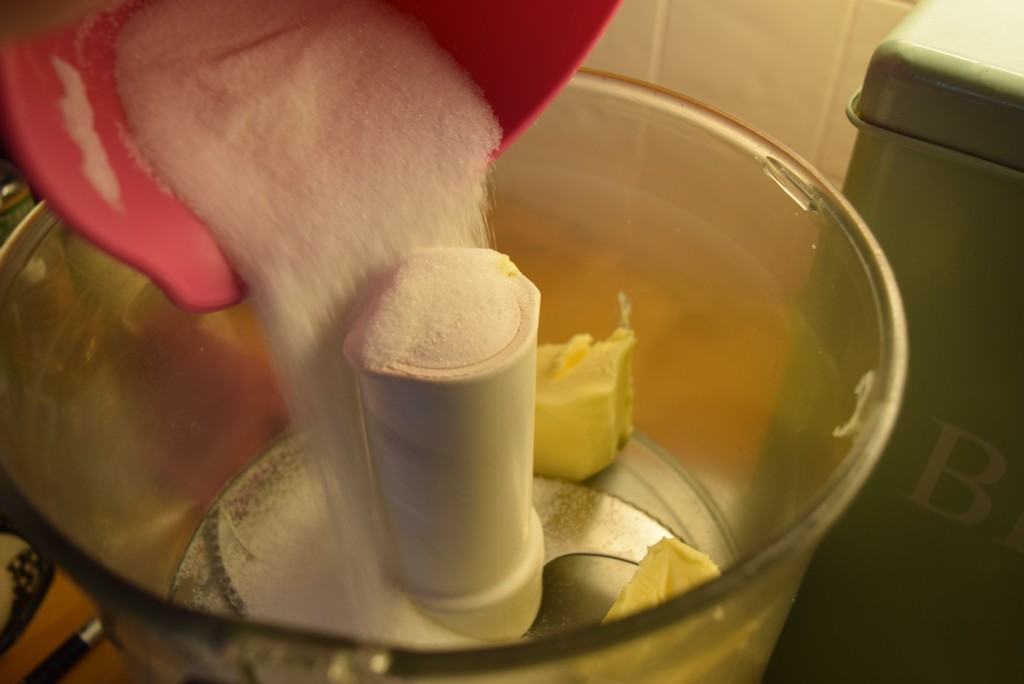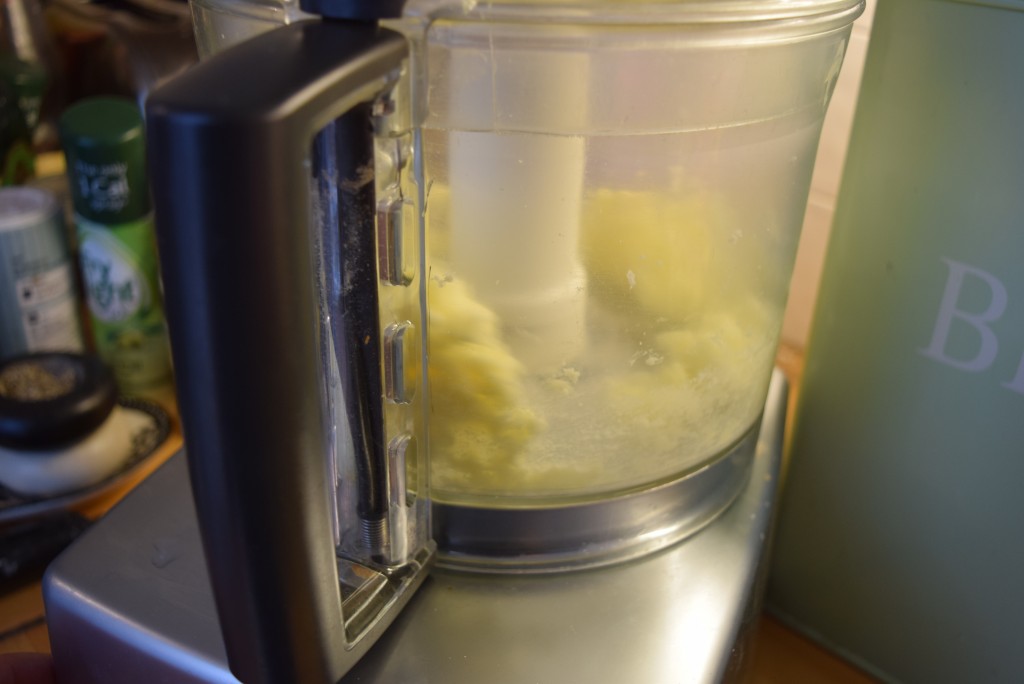 Next, separate the egg white and yolk and put the white to one side for later. Add the yolk to the mixture and mix again. Scrape down the sides of the bowl or processor as you go.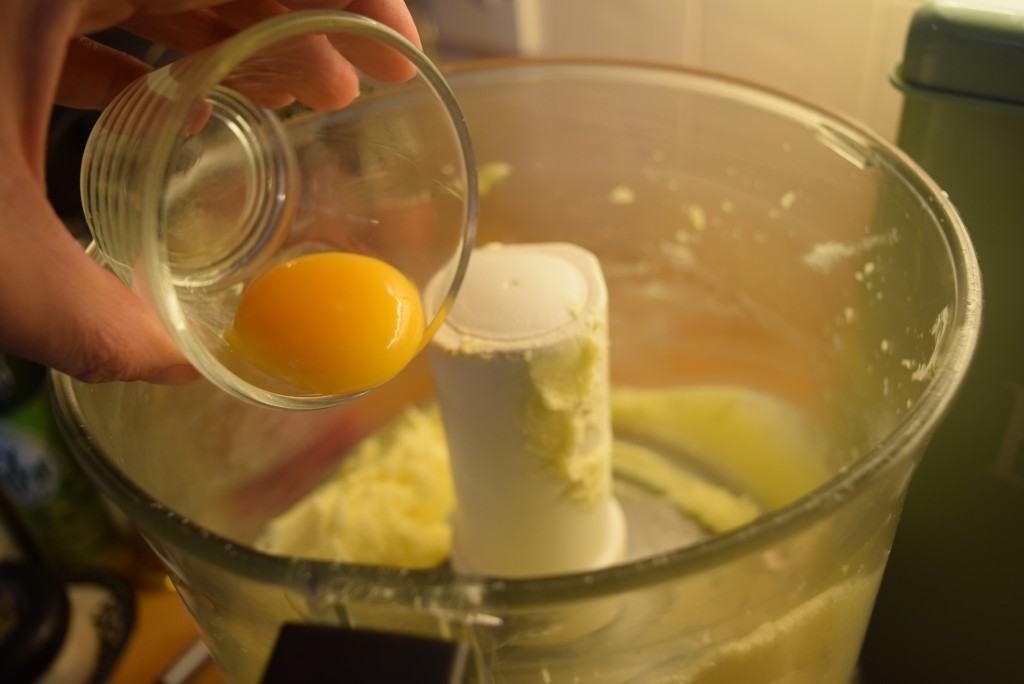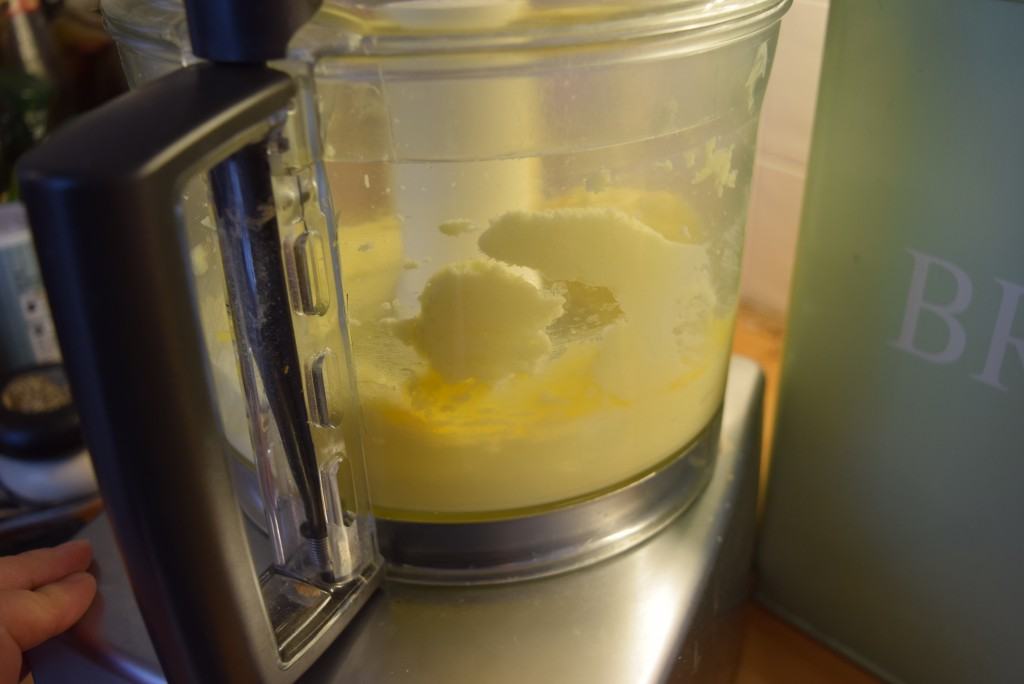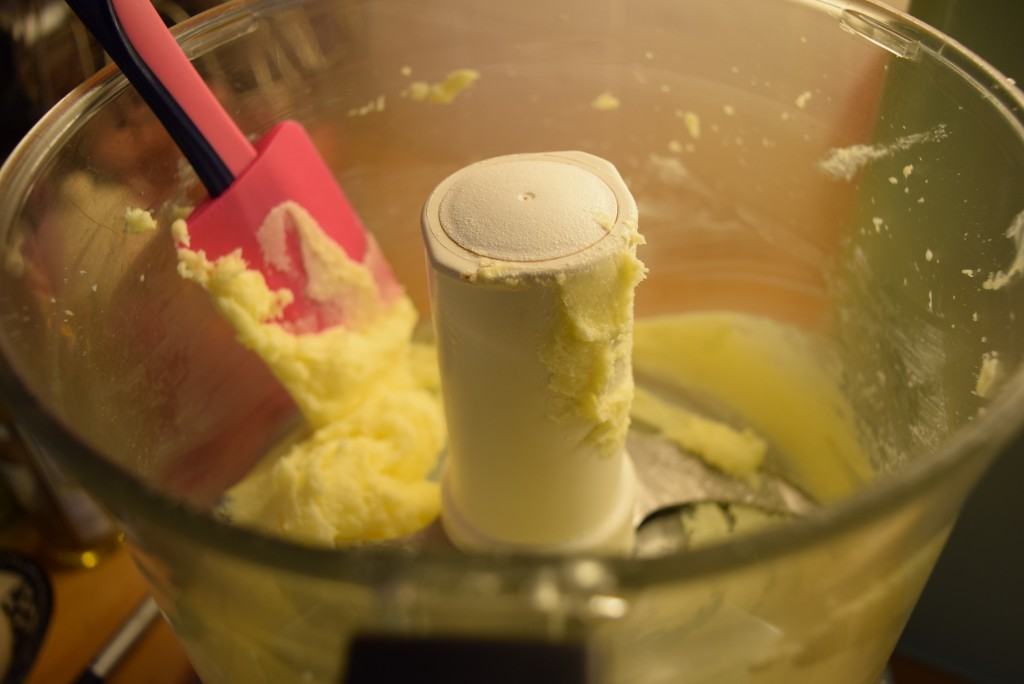 Weigh out the flour and add the pinch of mixed spice then pop this into the buttery mix. Process or mix until you have a soft bread crumb like affair.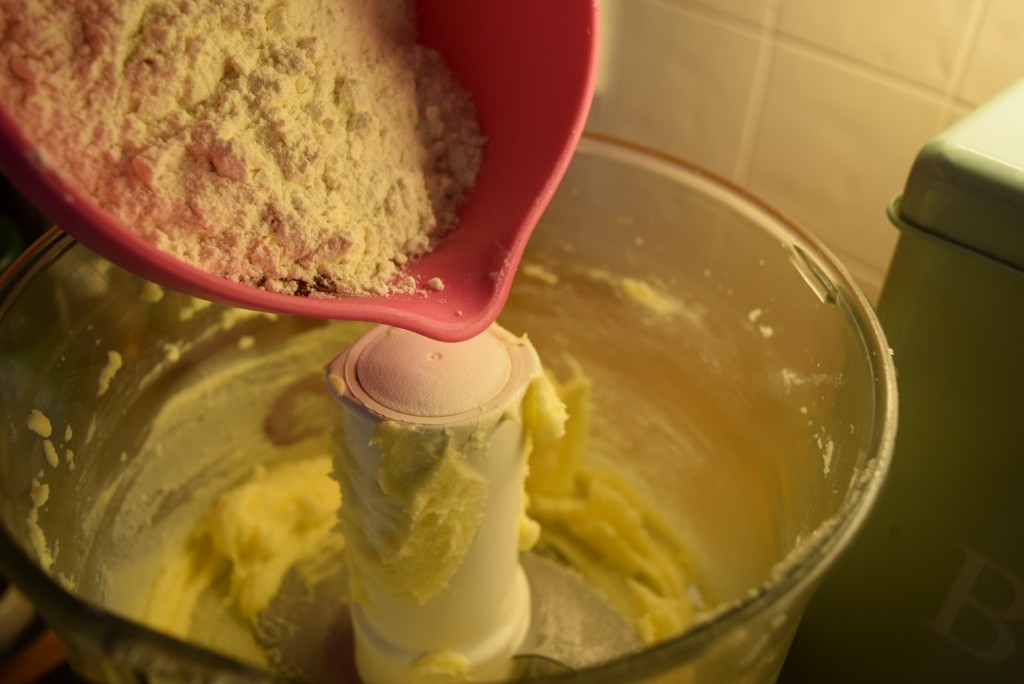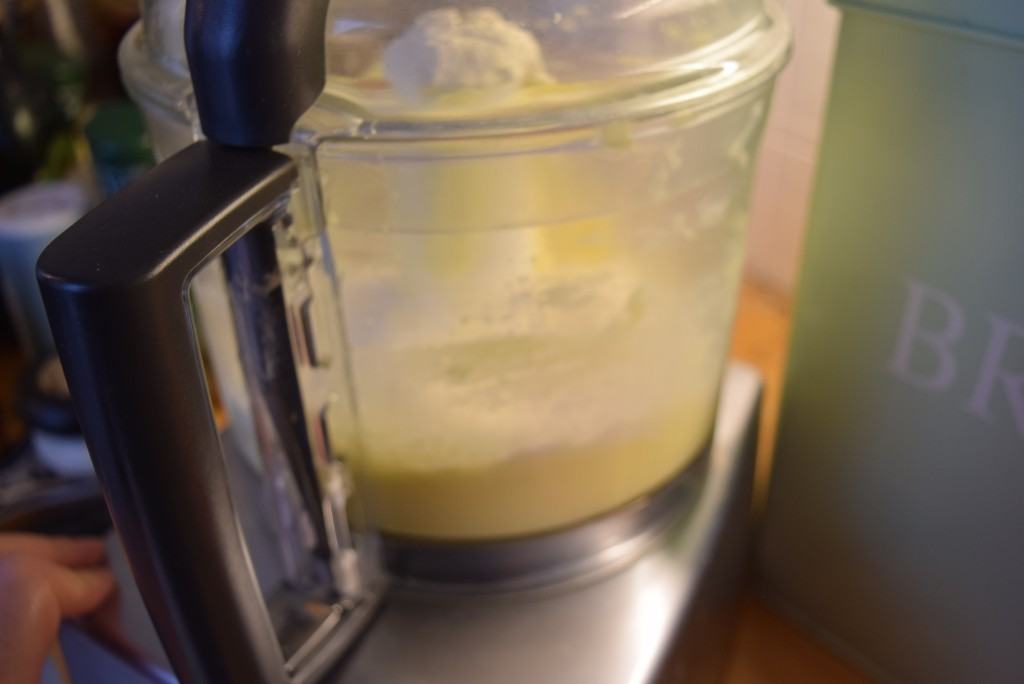 To form your soft biscuit dough, add in the dried fruit of your choice then around 3 tablespoons of milk to bring it all together.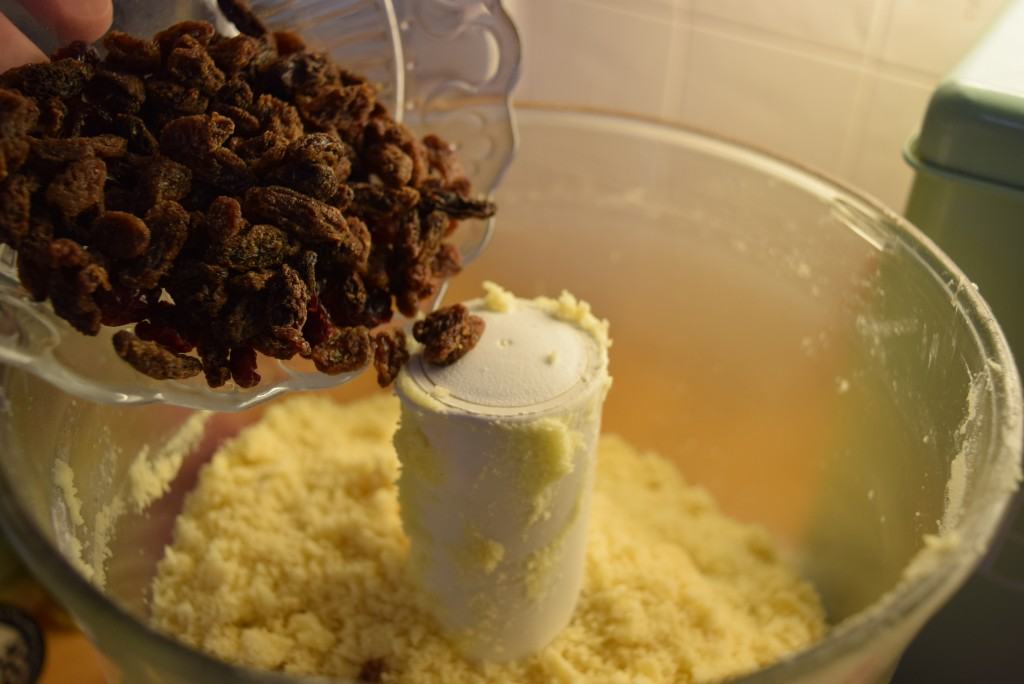 My sultanas were slightly past their best, so look even more like squashed flies.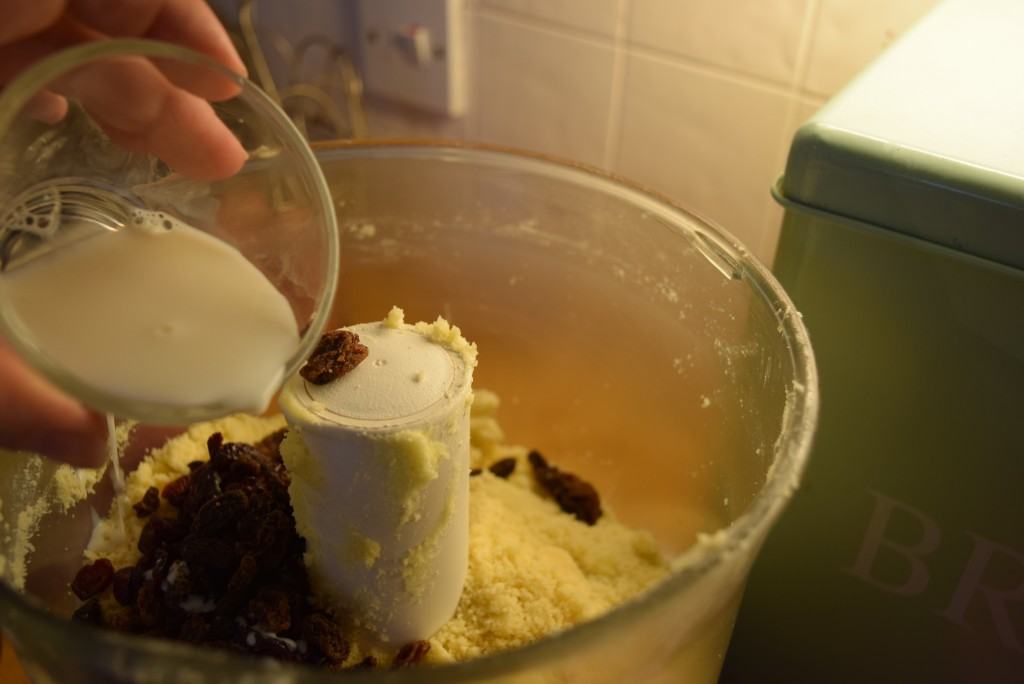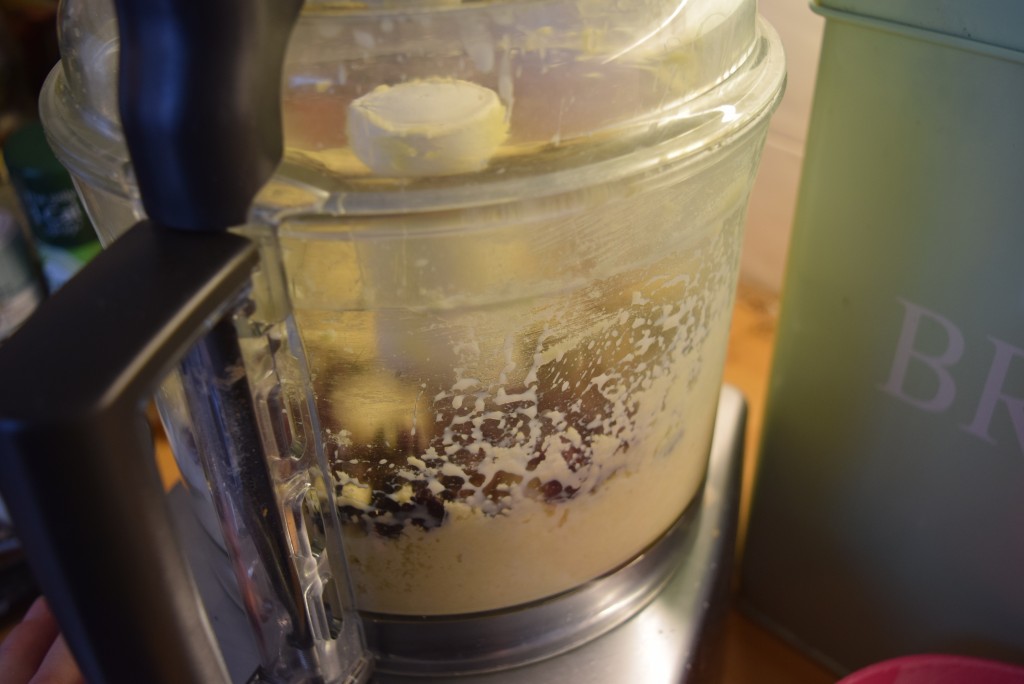 Process just long enough to form a dough, don't overmix or your Garibaldi's will be super tough.
Plonk your dough out onto a floured work surface and roll out into a thin-ish dough, about 0.5cm thick, but please don't get a ruler out, as I am certain a few of mine were at least 5cm thick.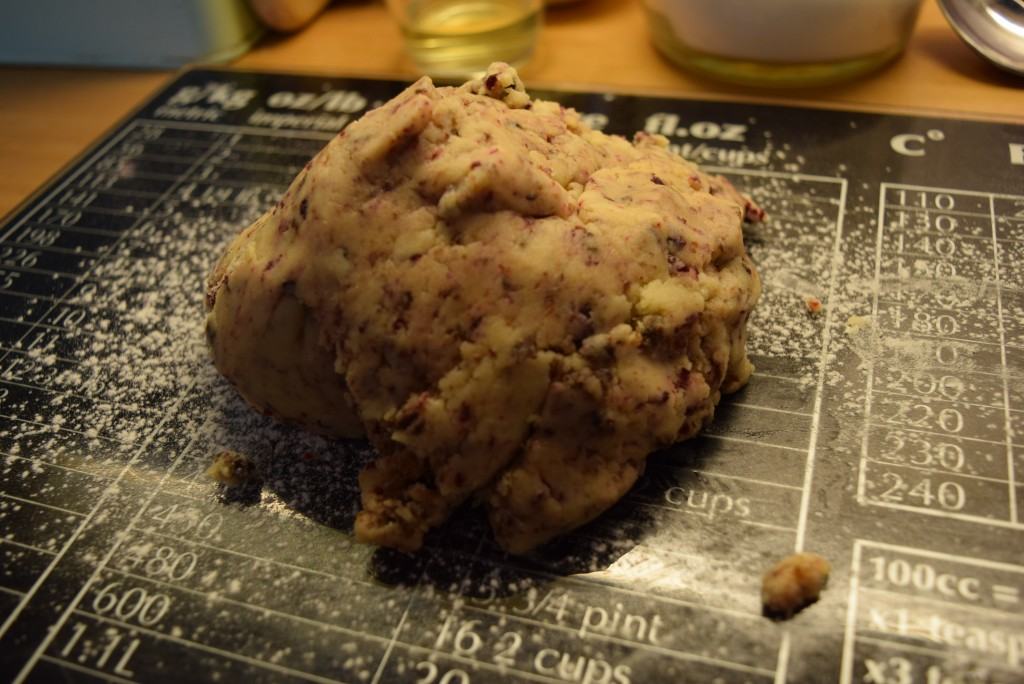 The dough is delicious, a few stray lumps fell in my mouth, of course.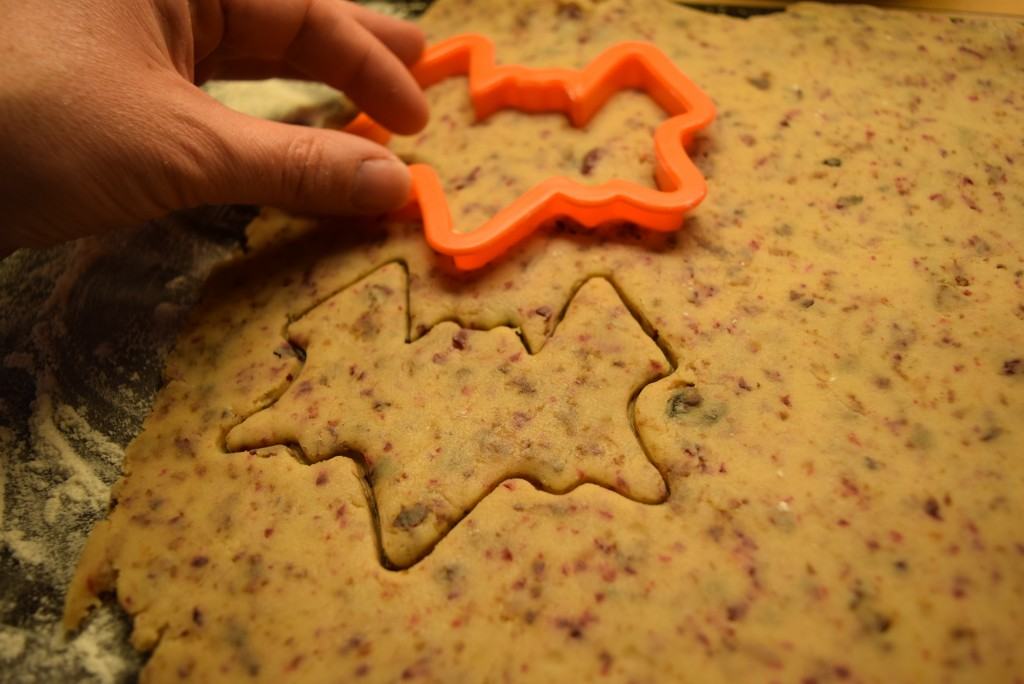 My hands are certainly scarier than the bats.
Pop your bats, or other suitably frightening shaped Garibaldi's, onto a lined baking tray and bake for 10 minutes.
Once that first 10 minutes is up, take the tray out of the oven and lightly brush each biccie with the leftover egg white and then sprinkle with a little caster sugar. Pop them back in the oven for a final 5 minutes or so, or until lightly golden and crisp, and smelling heavenly.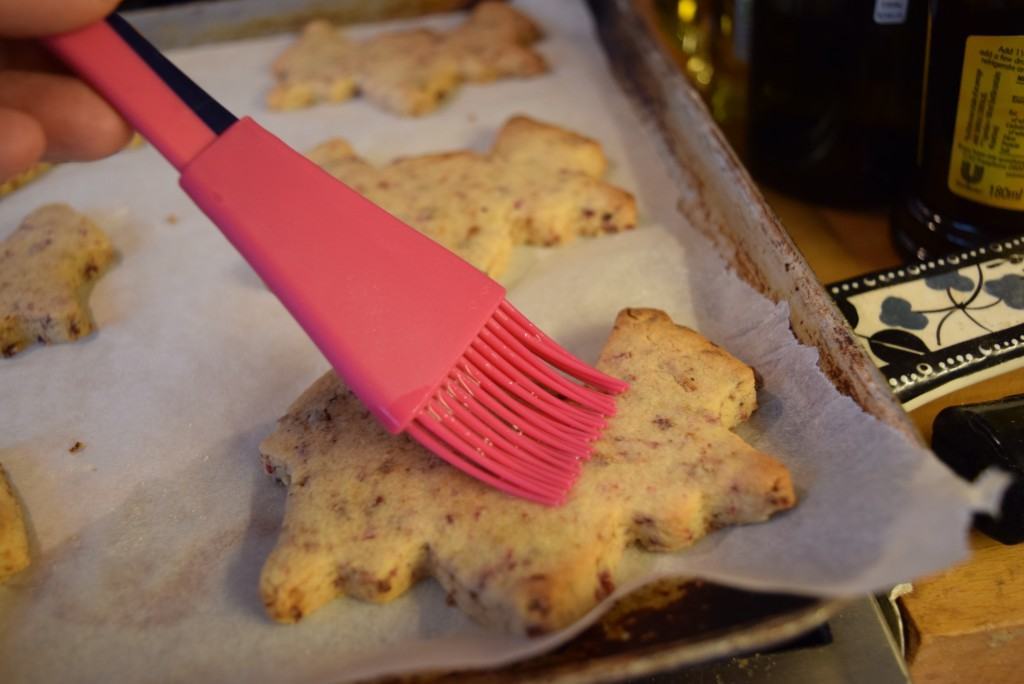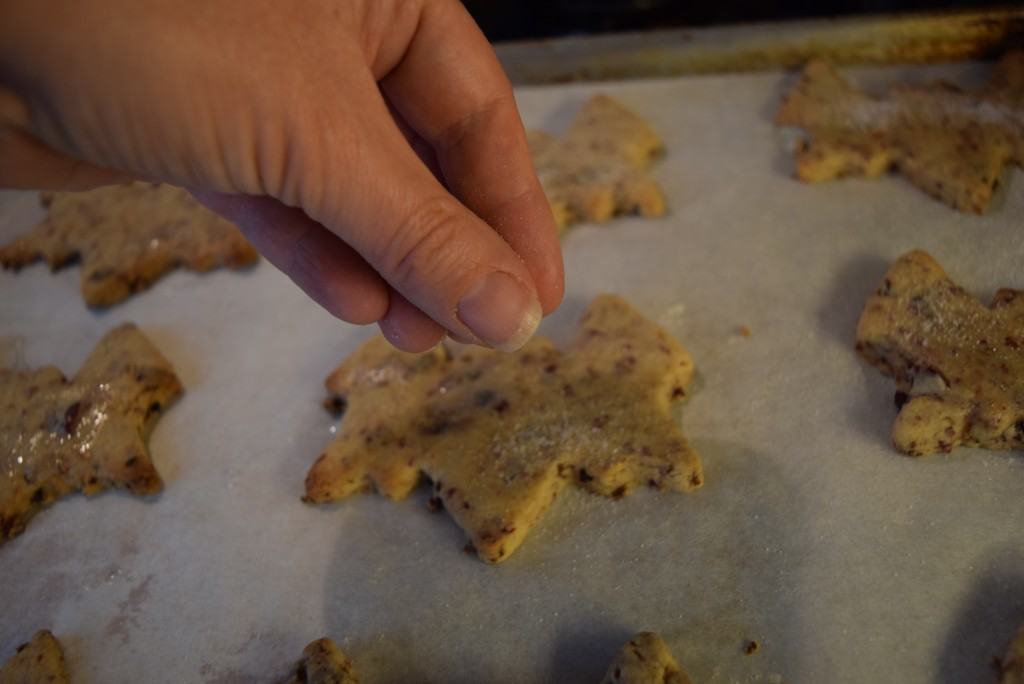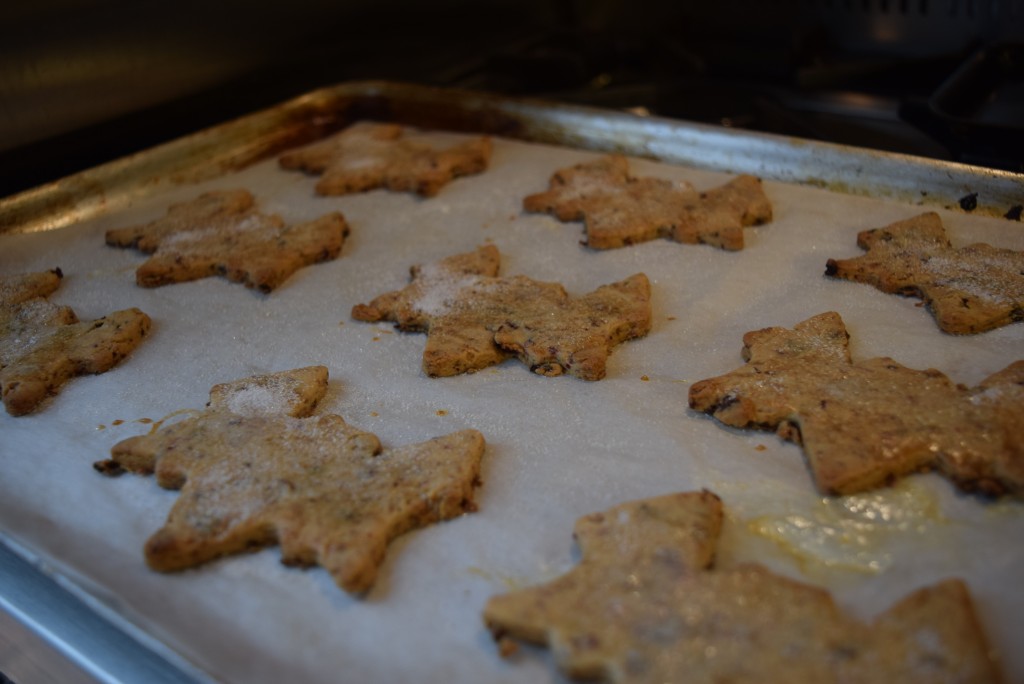 Leave these wonderful little beauties to cool down, then ice comedy eyes on them if you can be arsed.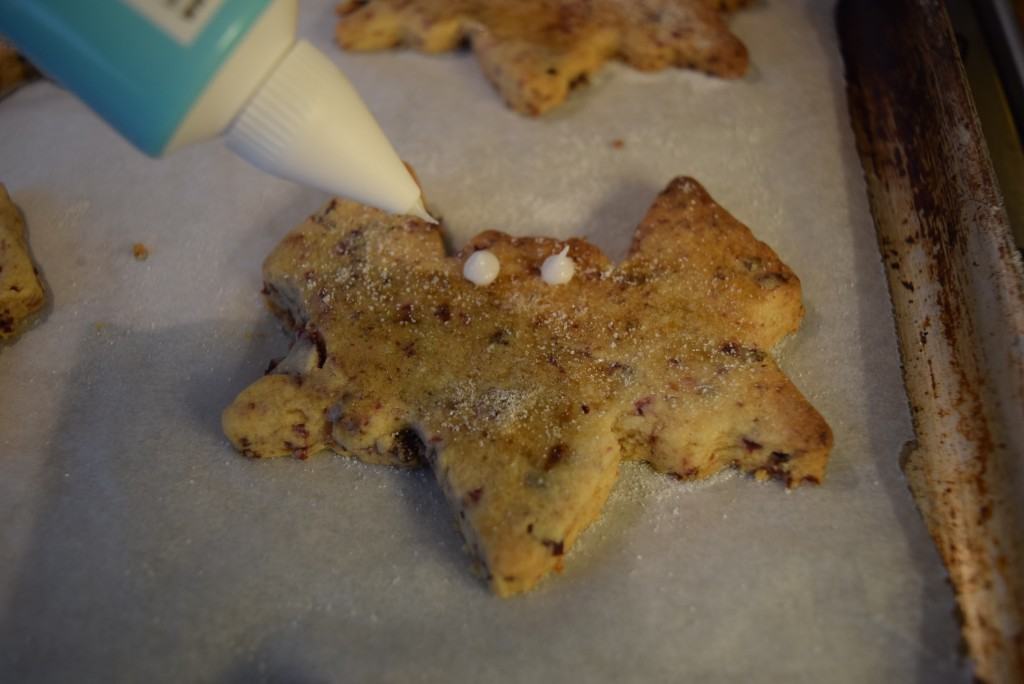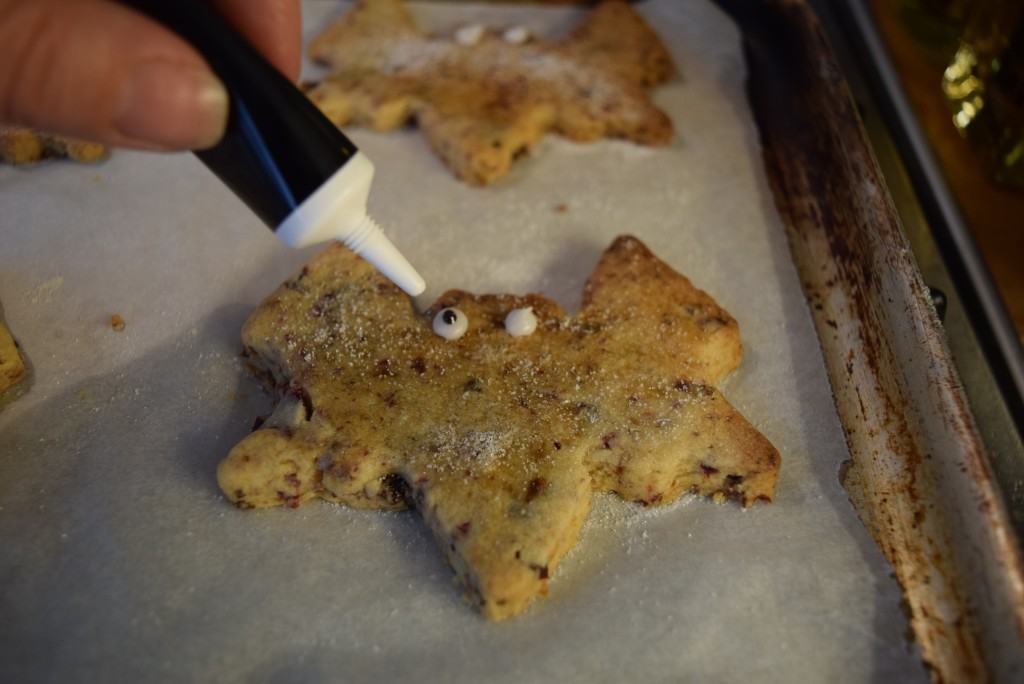 And that's that. Your Garibaldi Bats are ready to fly into your mouth. Failing that they can hang upside down in a jar for at least 5 days.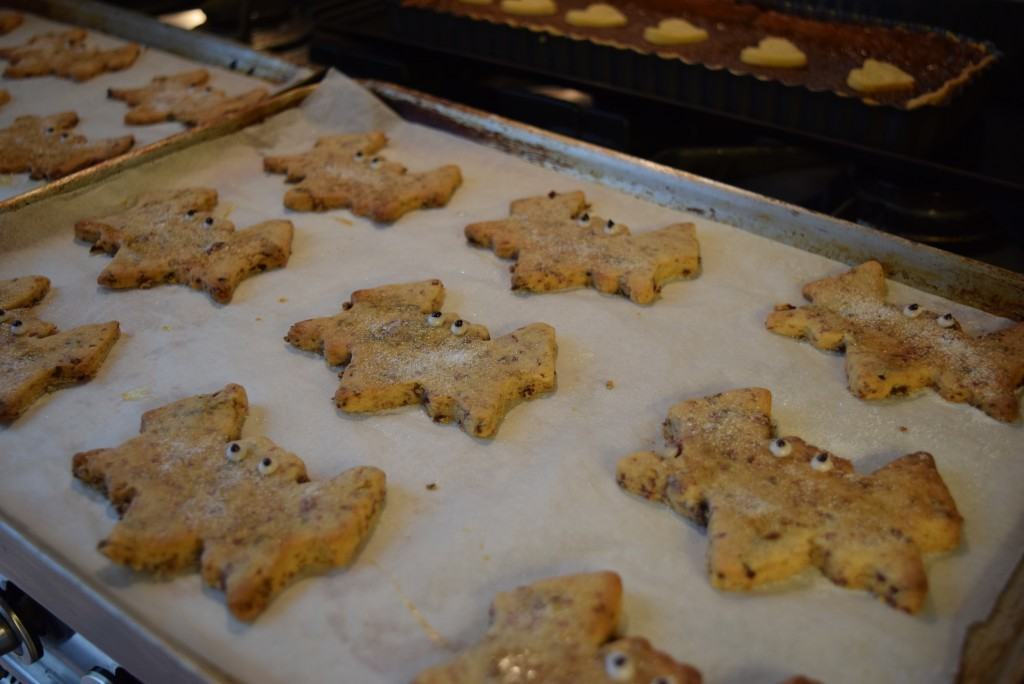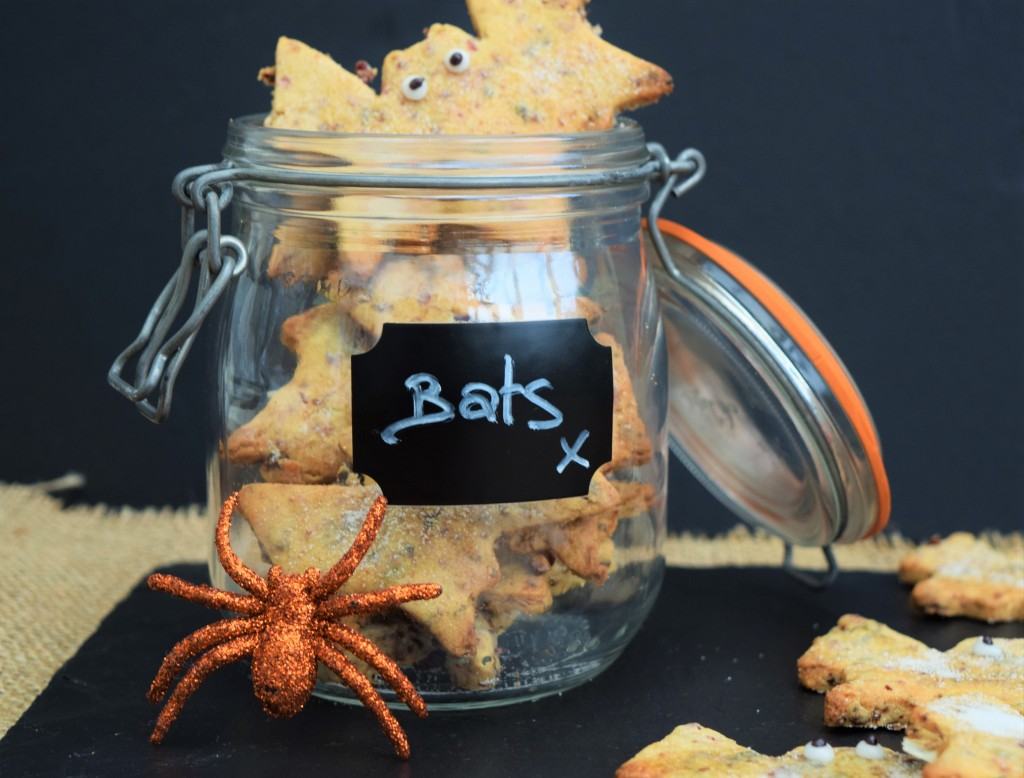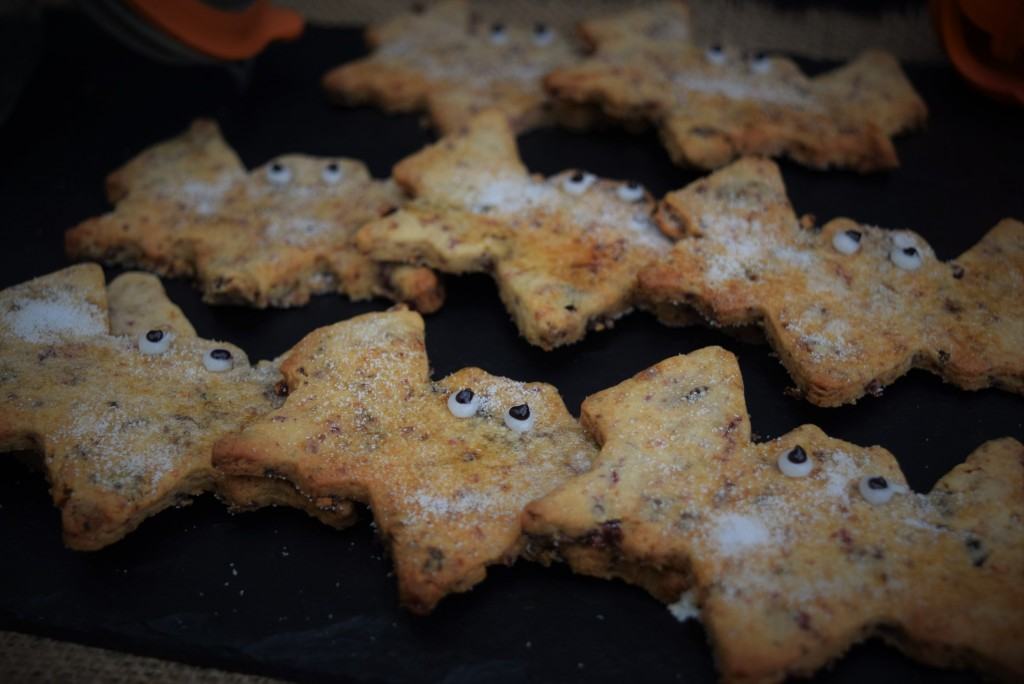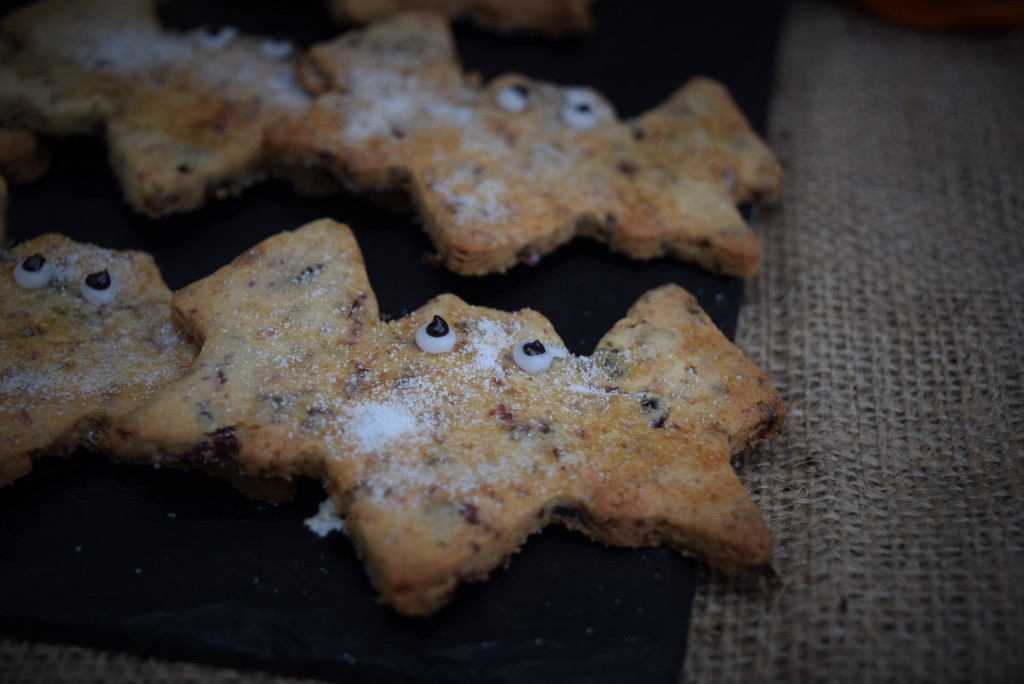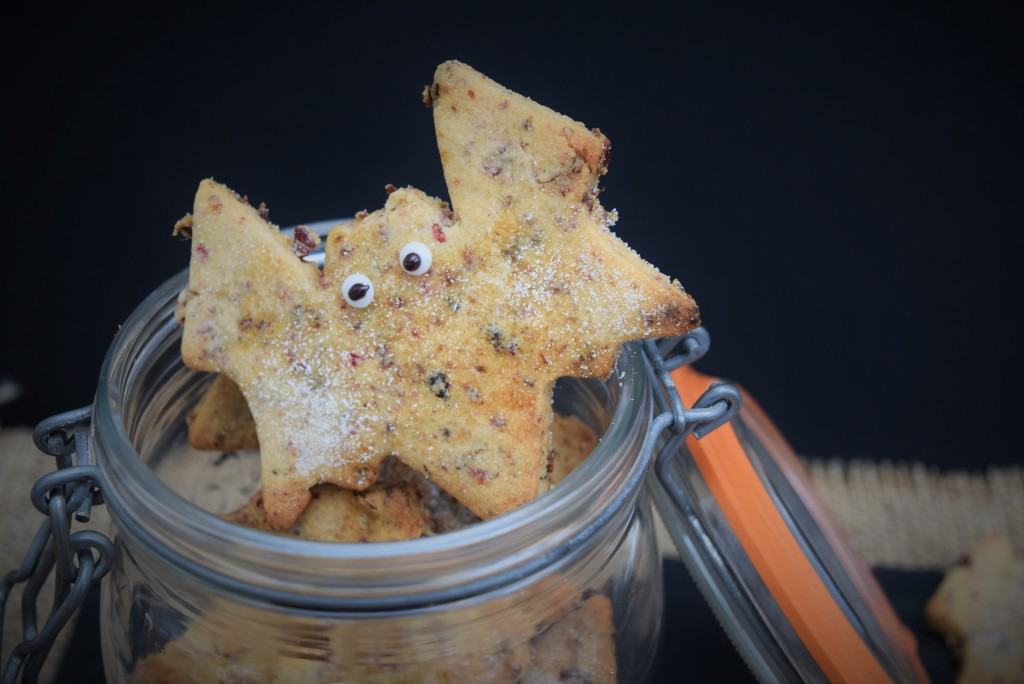 Comedy bat shapes aside, these really are yummy biscuits. An overlooked classic in my mind, so do give them a try. Halloween or not, they are a great excuse to raid your 101 cookie cutter collection *just me with that collection?*.
Happy Halloween my lovelies, don't eat too many sweets, or Garibaldi Bats.
Lucy x
Garibaldi Biscuits Recipe
Makes approximately 24 biscuits, bats or otherwise
You will need a food processor or big bowl and wooden spoon
110g soft butter
110g caster sugar
1 egg, separated
225g plain flour
a big pinch mixed spice
60g sultanas, or traditionally currants
30g dried cranberries, or traditionally candied peel
3 tablespoons milk, maybe a little more or less
Additional sprinkling of caster sugar
Icing pens for comedy eyes if you can face it
Pre heat the oven to 160 degrees fan assisted.
In your food processor or in a large bowl with a wooden spoon, cream together the butter and caster sugar until lighter in colour and texture. Separate the egg, keeping the white for later, and add the yolk to the butter and sugar. Weigh out the flour and add the pinch of mixed spice. Tip this into the butter and sugar and blend until mixed, this will resemble soft crumbs. Then stir in or process the sultanas or currants and cranberries or peel. Mix in up to 3 tablespoons of milk until a soft dough is formed.
Roll the dough out so it is fairly thin, 0.5cm to 1cm, then cut into shapes. Bake for 10 minutes then take out of the oven and brush each biscuit with a little of the leftover egg white then sprinkle with extra caster sugar. Put the trays back into the oven for a further 5 minutes or until golden. Leave to cool before storing in a jar for up to a week.