Nutella Brownies Recipe
There are certain times when I love being a food blogger. I love that I can ask the boys to start making the dinner using the blog for assistance. I love how there is always cake in the house from my constant recipe testing, apart from when I am dieting, then it's pure torture. Times I don't love being a food blogger are when I have had to wash up the Magimix 4 times and it's only 10am. There's little love too when I want to go to bed after a long day at work but have to write a post, be whimsical and amusing and I just want to nod off. Mostly, however, I love blogging, if I didn't I wouldn't still be boring you all senseless with my food based ramblings.
Today, is one of those times I love being a food blogger. It's the Easter holidays and the boys are busy squabbling and fighting in between revising for mocks – Ben, and playing back to back Minecraft – George. Today, I decided to ask some guest bloggers to take over Lucy Loves, so this post for Nutella Brownies is brought to you by Ben and George Loves. They worked together, rather than fighting for an hour, and made these most delicious and simple hazelnut chocolate spread based baked goods.
These fudgy, delicious brownies come via the fabulous Sally's Baking Addiction, thanks to Sally. They truly are irresistable, not that I had much a chance to try too many of them, by the time I got home, the boys had inhaled at least half of them. They are dense but still soft, rich but not too dark and sweet but not so much you feel as if your teeth are about to fall out. I was so impressed that the boys made these, unaided, and took all the photos in true Lucy Loves style. I only had about three phone calls to the office during the making of these and no kitchen appliances, Georges or our pets were injured in the process. Ben's helpful feed back was that he couldn't be arsed to do the Nutella swirls or sprinkling of sea salt and he thought they needed 5 minutes less in the oven than he gave them. Mature comments I thought. My only comment is next time, boys, make more, and eat less, I feel slightly cheated.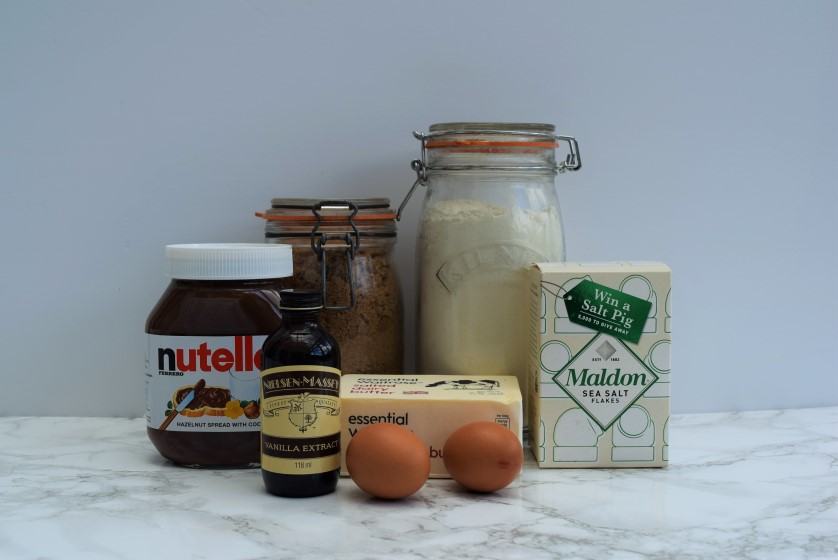 Here's the line up – super impressed with the boys photography. If your children are younger than my huge teenagers, do be on hand to assist when cooking these, although if you use a bowl and wooden spoon rather than a mixer, there's nothing too scarey involved.
Make a start by adding the softened butter to your stand mixer or large bowl. Beat with the paddle attachment, wooden spoon or hand mixer.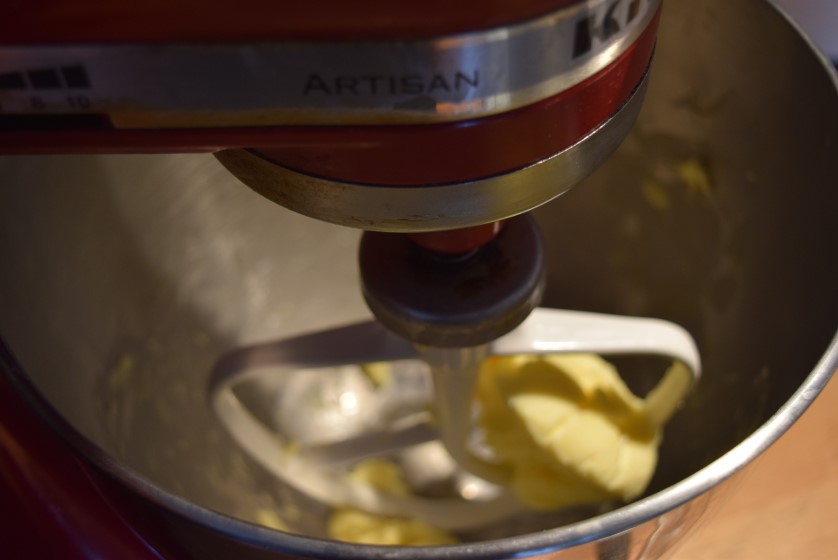 After a minute, add the soft brown sugar and beat for another couple of minutes until the mixture is lighter in colour and texture. Follow in with the eggs *no shell boys, I am stunned* and vanilla extract then beat again until smooth.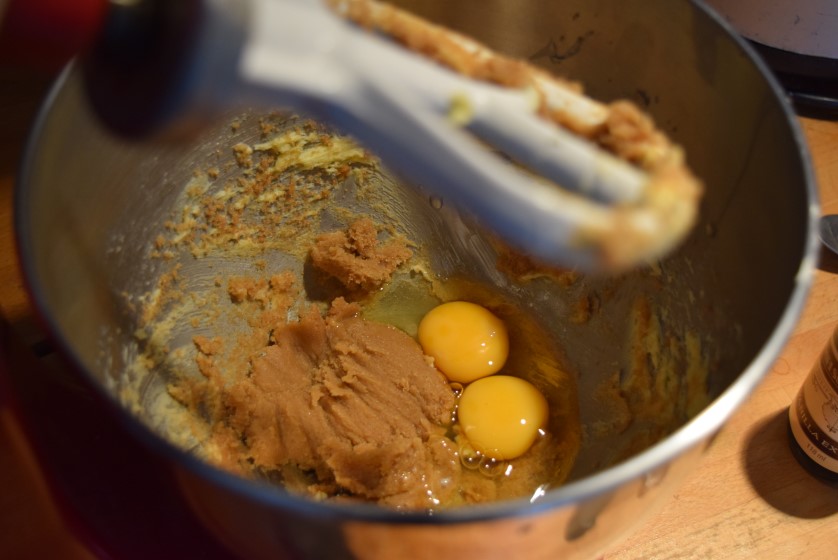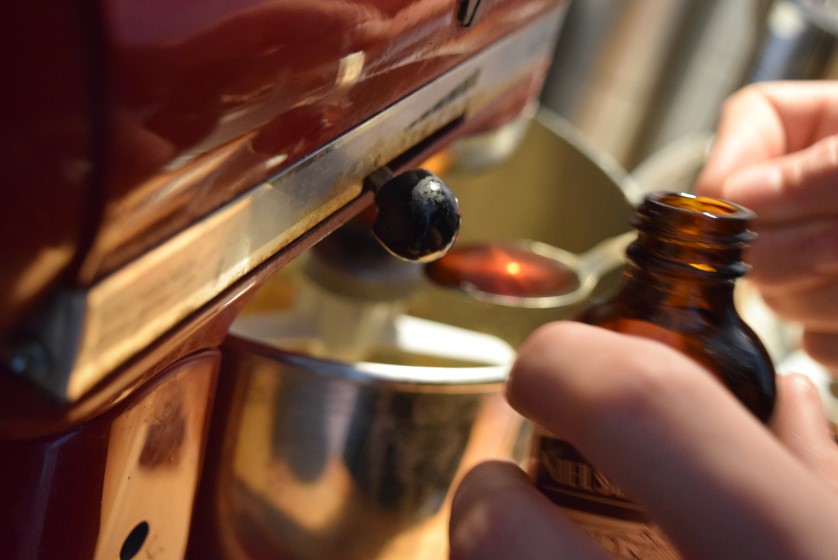 Ooh, get the youth of today and their arty action shots.
Scrape the sides of your bowl or mixer then add the all important Nutella or other unbranded hazelnut chocolate based spread and the half teaspoon of salt. I imagine quite a large portion of this got eaten prior to it hitting the mixer. If you are going to swirl some Nutella through the top of the brownies, keep a couple of tablespoons of this back now.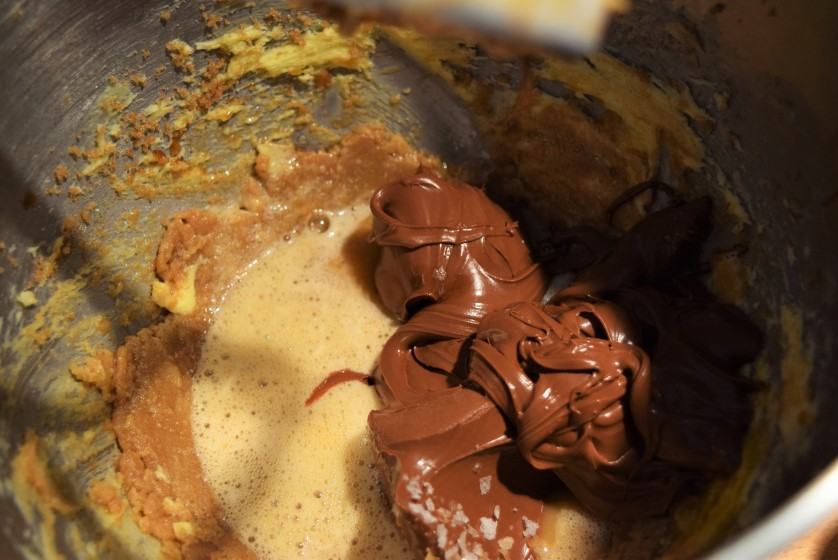 Literally drooling.
Beat this well then gently fold in the flour. If you are including chocolate chips, fold these in here too.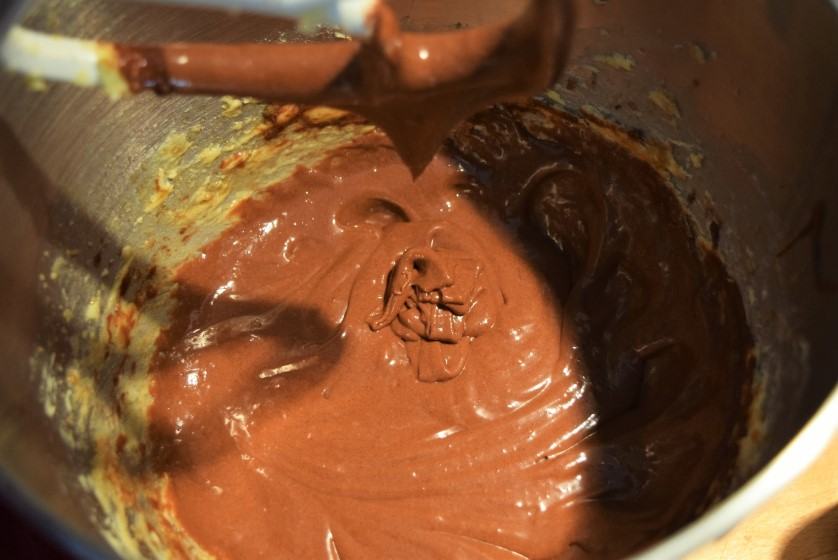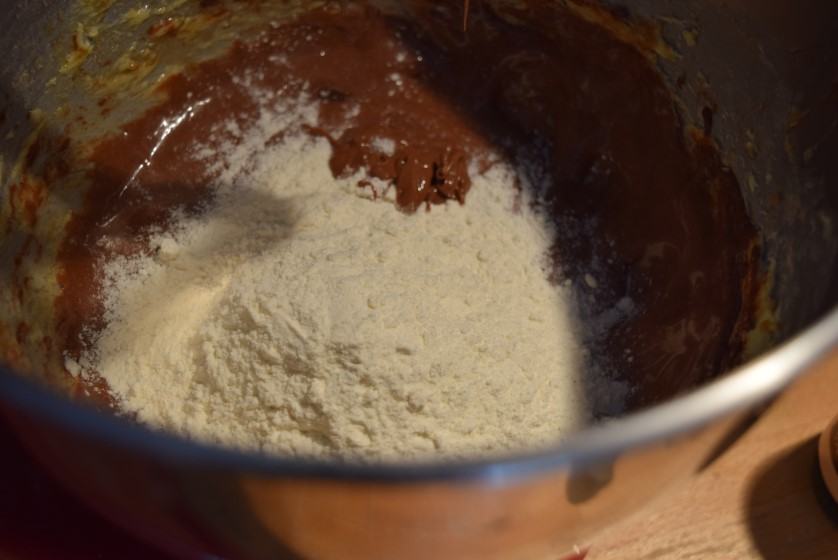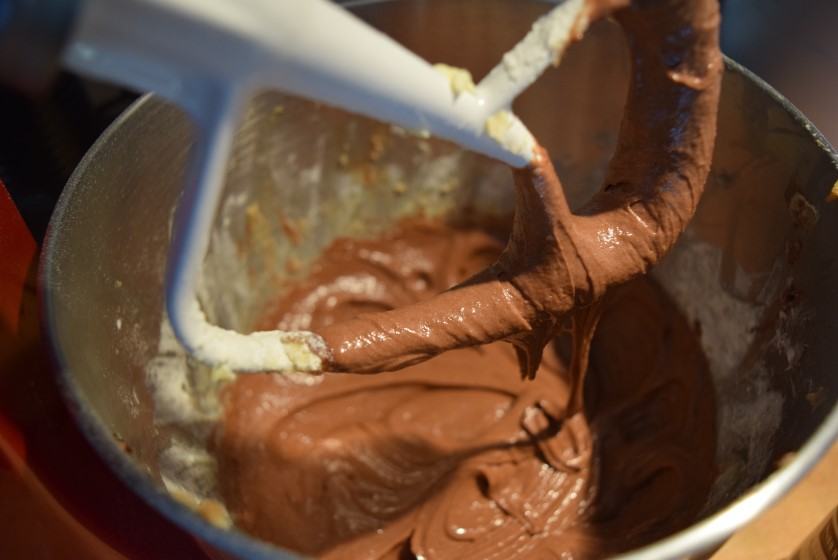 Pour this heavenly batter into your lined baking tray. If you are swirling Nutella on the top, dot the surface of the brownie with the reserved couple of tablespoons now then swirl it through with a knife or skewer. Sprinkle the top with sea salt now too if you like.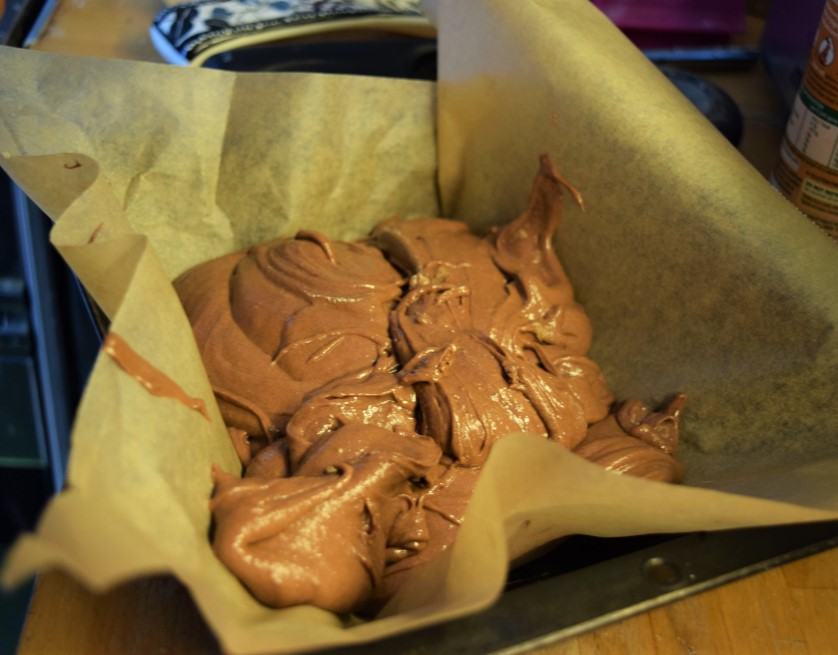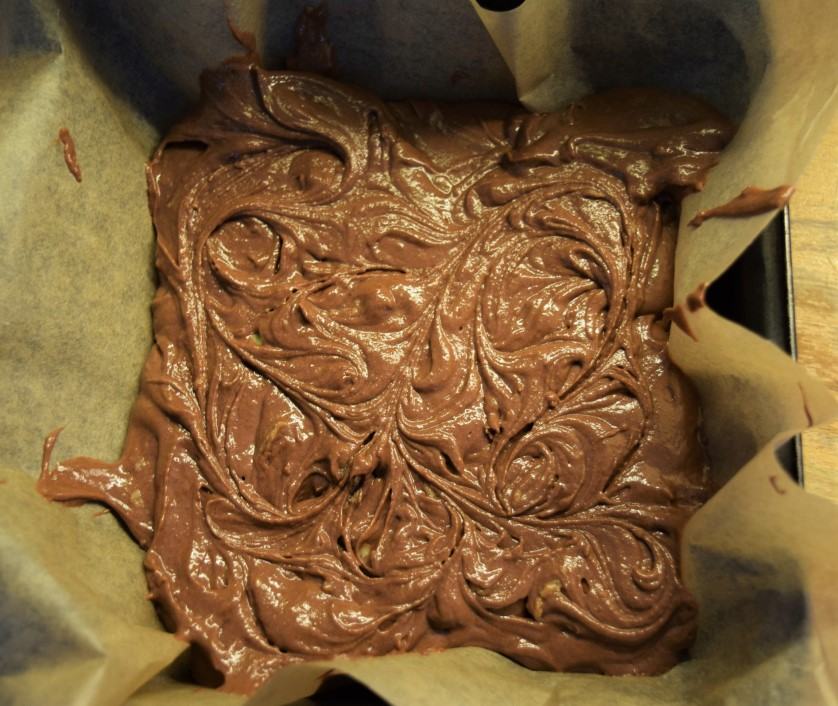 Good to see the boys have inherited my mucky, less than perfect baking gene.
Bake this tray of chocolate spread based treats for 30 to 35 minutes or until just golden, browning at the edges but still slightly soft in the middle. Leave to cool for as long as humanely possible, then cut into modest squares.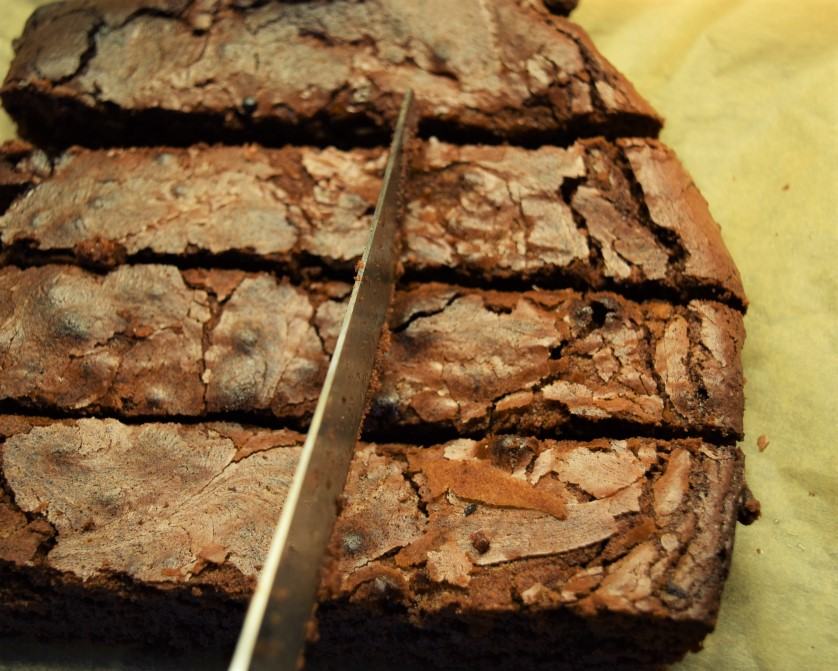 Dust with a little icing sugar for aesthetic purposes, then devour. Possibly in one sitting. Well done boys, these were bloody tasty.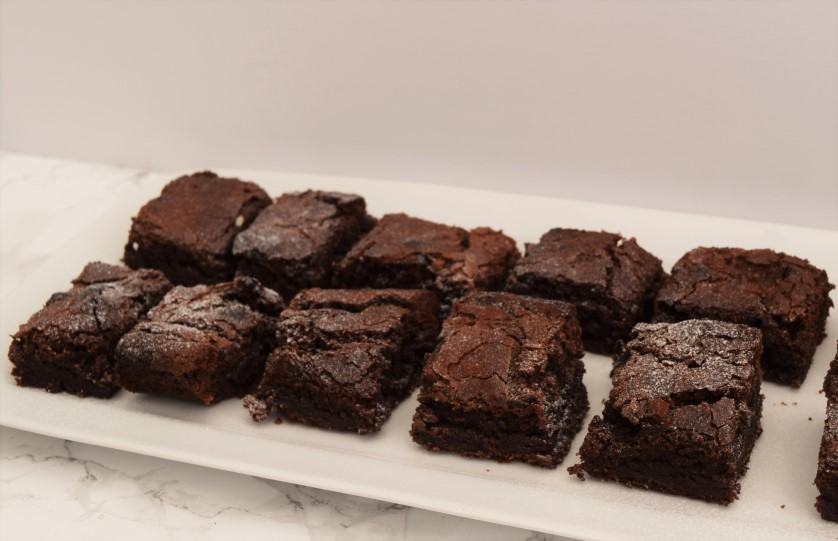 Ben and George decided these would be even better served with cream. Clever, clever boys.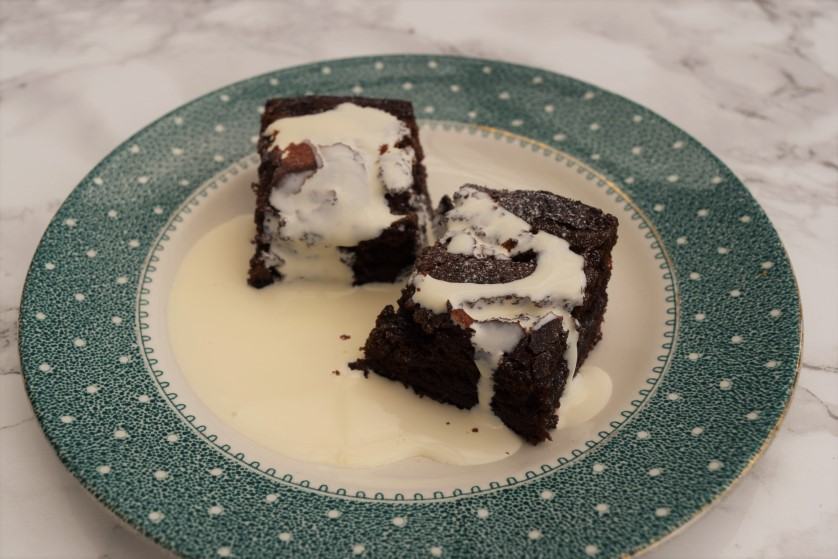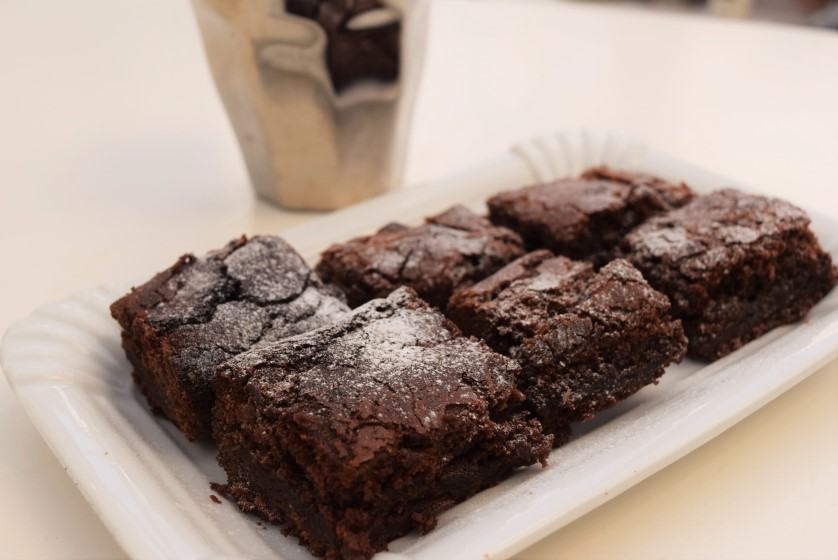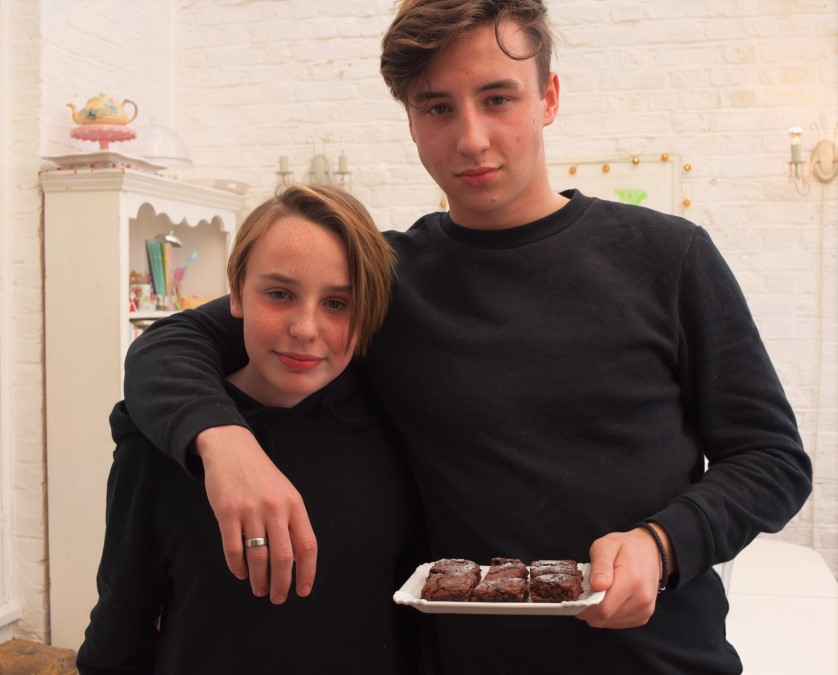 Ben may be trying to strangle George in this picture, but at least he held off long enough for me to grab the remaining 6 brownies. This is a brilliant recipe, simple to make and extremely easy to eat. If your children need to busy themselves during the Easter break, these Nutella Brownies are so the way forward. And you get to reap the rewards, if you get in quick enough, so it's win win.
Lucy x
Nutella Brownies Recipe
Makes around 16 brownies
You will need a 20cm by 20cm, lined square baking tray
75g soft butter
100g soft brown sugar
2 eggs
2 teaspoons vanilla extract
370g Nutella, or other good quality chocolate nut spread would be just as good – keep back a couple of tablespoons if you are going to swirl some on the top
1/2 teaspoon salt
100g plain flour
Optional additions of 100g chocolate chips or a good sprinkle of sea salt
Pre heat the oven to around 160 degrees fan assisted and line a 20cm by 20cm square tin.
Add the soft butter to a large bowl with a whisk or wooden spoon or the bowl of your stand mixer. Beat the butter for a minute then add the brown sugar and beat again until lighter in colour and texture, or around 2 minutes.
Scrape down the sides of the bowl then add the eggs, one by one, mix then add the vanilla extract and mix again.
Beat in the Nutella, reserving a couple of tablespoons, and salt and mix well for a minute or two or until smooth then gently fold in the flour and chocolate chips, if using. Don't overmix here. Pour the brownie batter into your lined tin then drop in the remaining tablespoons of Nutella. Swirl these through with a skewer or knife then sprinkle the top with a pinch of sea salt, if using.
Bake these for 30 to 35 minutes or until firm to the touch but still slightly soft in the middle. Leave to cool before cutting into squares. These will keep in an airtight tin for up to a week, but our first batch lasted no more than four hours.