Garlic and Herb Salt Recipe
When we went to Mallorca this summer, there was a weekly market not far from our apartment selling all sorts of local treats. We spent ages in the hot sun, strolling up and down looking at the wonderful stalls. Most of my time was spent stopping George from buying moody looking electrical items, but when I wasn't doing this, I was terribly distracted by all the delicious local produce. We spent more euro's than I care to mention on warm, flaky pastried chicken and chorizo empanadas, rustic breads and super flavourful cheeses. These items rarely made it back up the hill to our apartment as I mostly ate them, like the porker I am, in the street. However, I did discover a great stall which sold rather jolly looking locally flavoured salts. I was drawn to these Mallorcean sea salts flavoured with regional herbs all packed in festive looking bags. I bought a couple as gifts, but also bought myself the aioli scented variety to bring home.  I did also buy quite a lot of crappy bracelets and a brilliant purse with a dogs face on it, but that's besides the point.
On our return home I was excited to find the salt in between the bottles of brandy and two Toblerone's for a tenner. I sprinkled it on some roasted baby new potatoes and the rest is history. This lovely herby, garlic salt gave such a tasty zing to everything it came into contact with, I wished I had bought three bags. So saying, I set to finding a recipe for a homemade seasoning salt a la Lucy Loves. And ta-dah, I found this super similar version on The Nourishing Gourmet , with thanks, and made my own. Feel free to use a mix of herbs which you love, I went with fresh tasting parsley, fragrant rosemary and my favourite oregano. Paired with garlic, these flavours are amazing and can be used to perk up anything from potatoes to chicken. This Garlic and Herb Salt is so simple and easy, but so worth it. And lets face it, it's lasted much longer in my affection than the dogs face purse.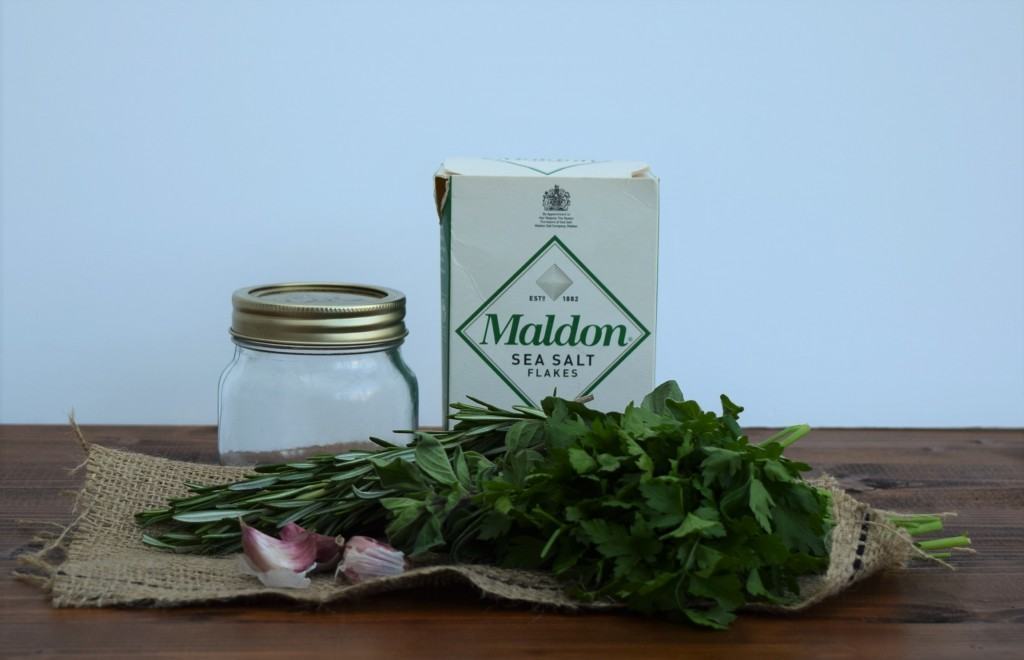 Here's the line up for the wonderful hand made seasoning salt. Do vary the herbs you use, but don't vary the salt, sea salt flakes such as Maldon are really the best for this recipe.
Pre heat your oven to a super low 100 degrees. Then make a start by taking your food processor, tiny chopper or knife and chopping board. Pour in the flaky sea salt then pop in the peeled garlic cloves.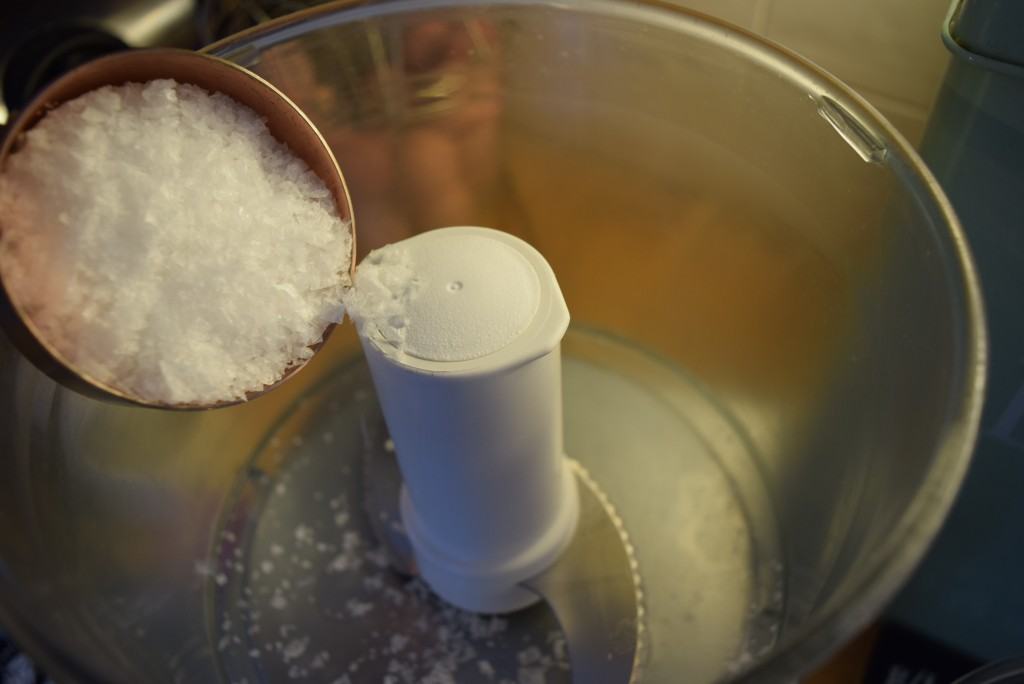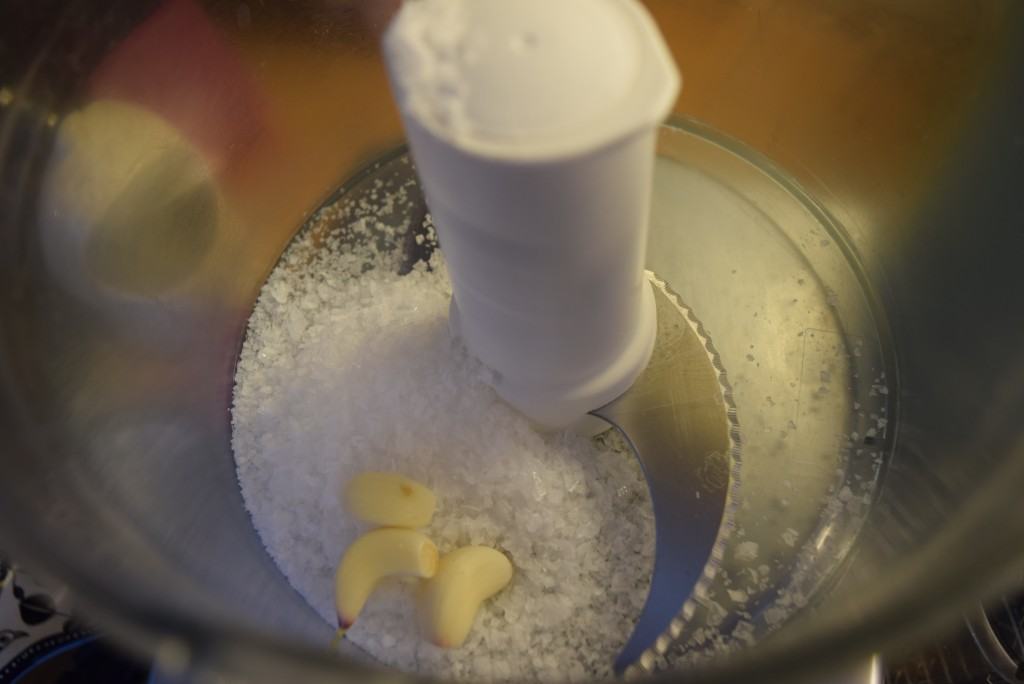 If you are doing this by hand *why* finely chop the garlic and herbs and then mix them all together until the salt and herbs are of a fine, well blended consistency. A pestle and mortar could be the way forward here.
Back to the food processor, remove any really woody stalks from your chosen herbs, then add them all to the salt and garlic.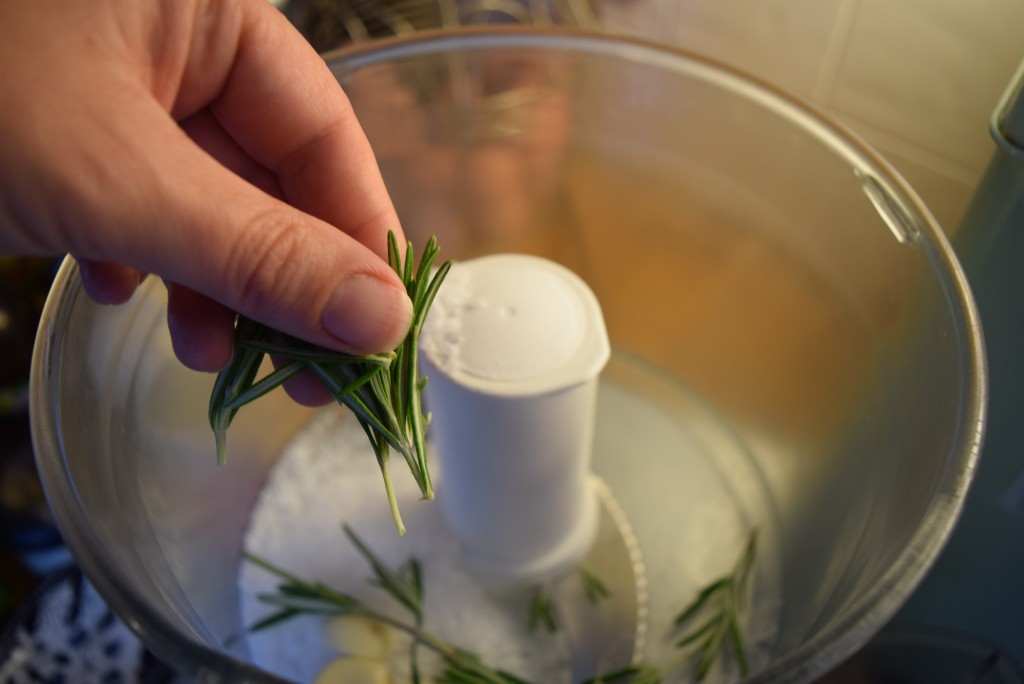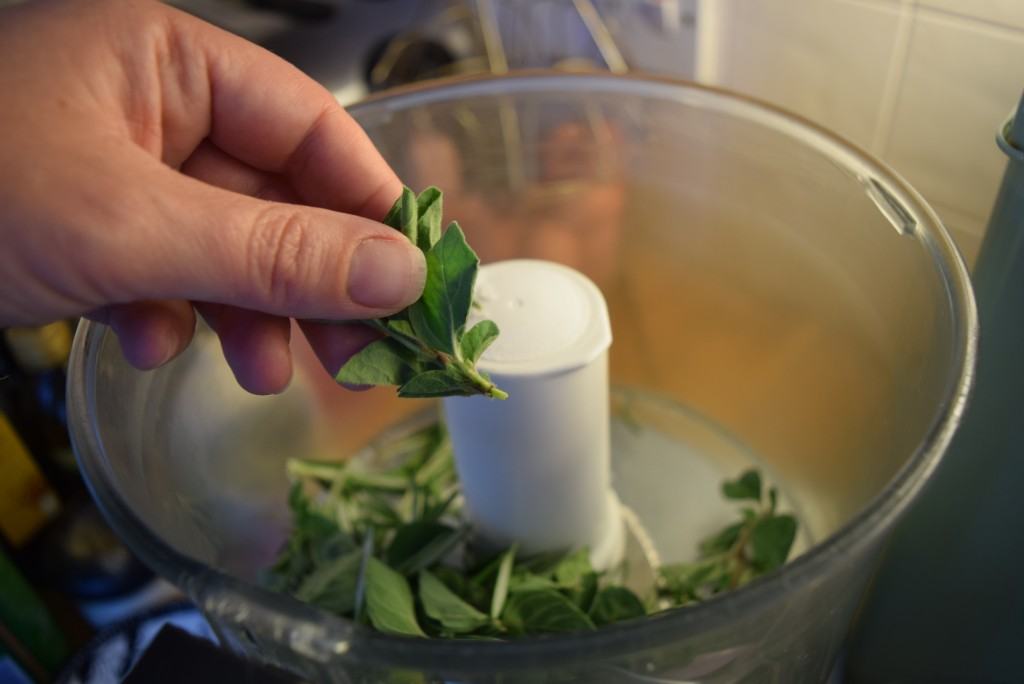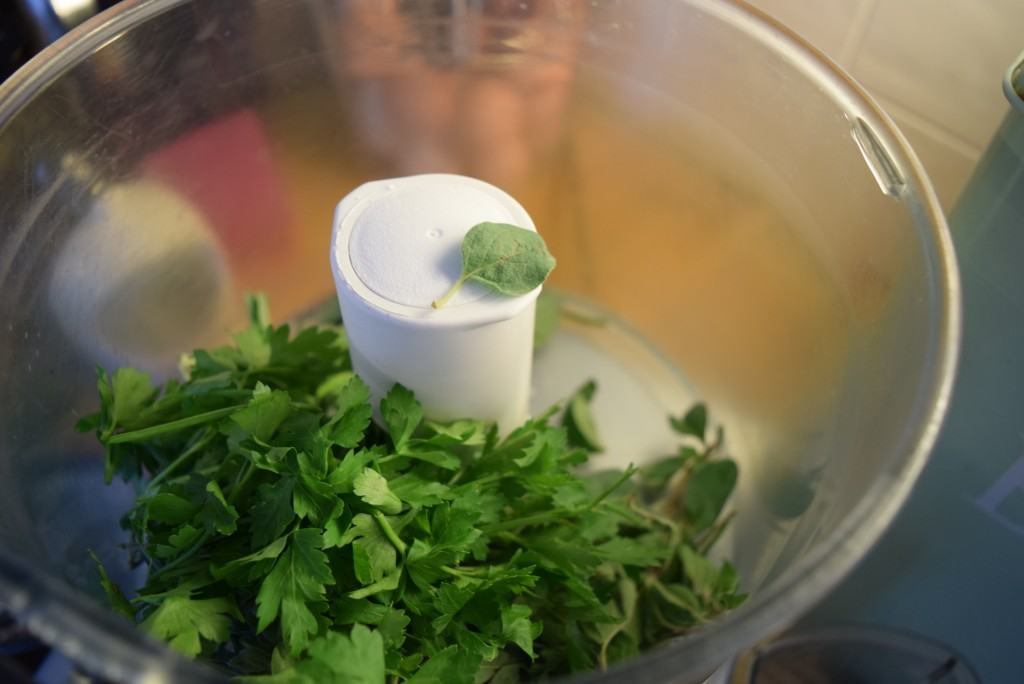 Blitz this fragrant blend until the salt and herbs are all finely chopped and a bright shade of emerald green.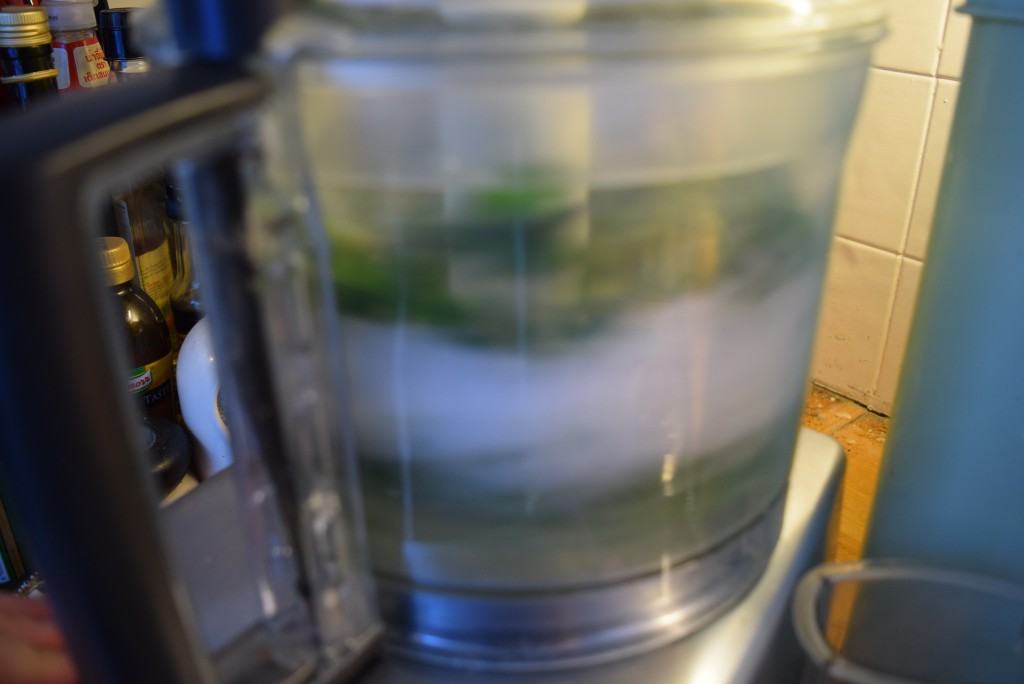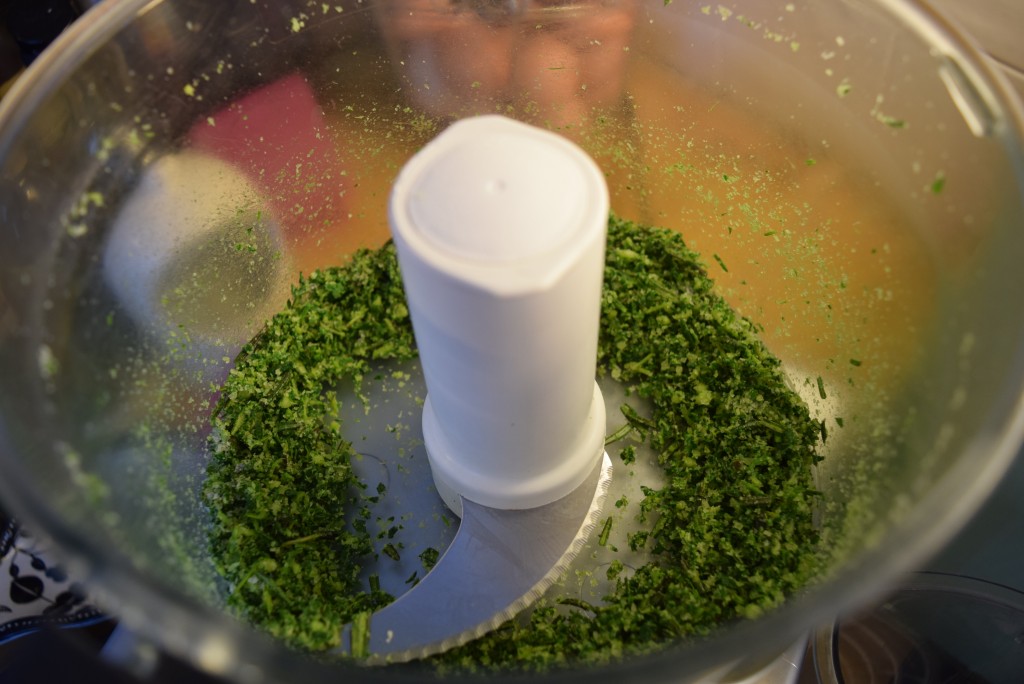 While inhaling this fresh, herby mix pour it onto a lined baking tray and put in the oven for around 15 minutes.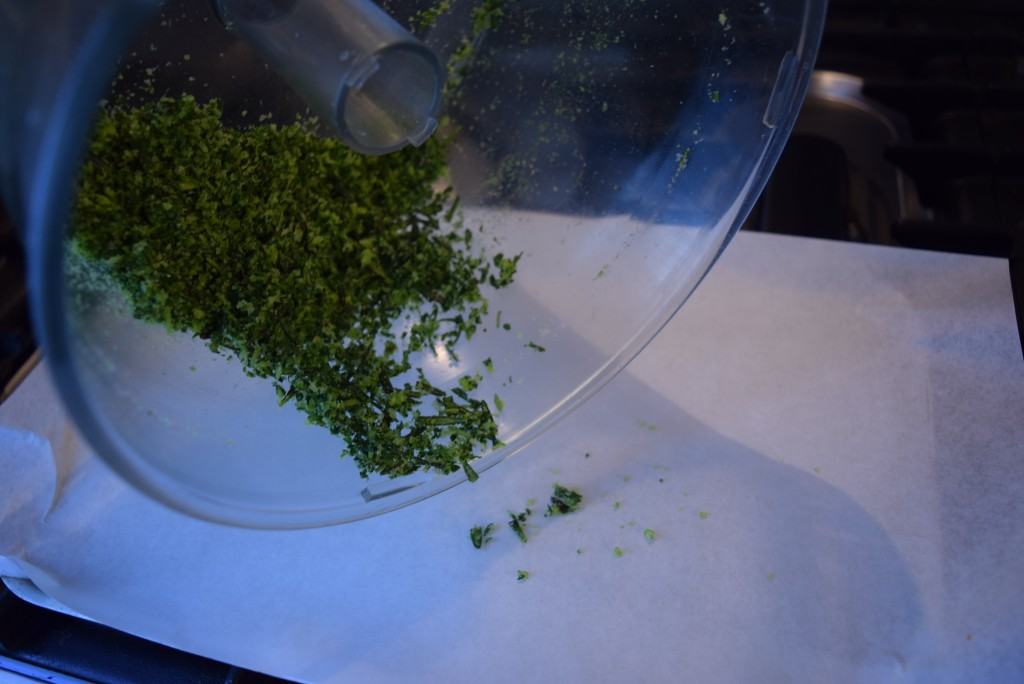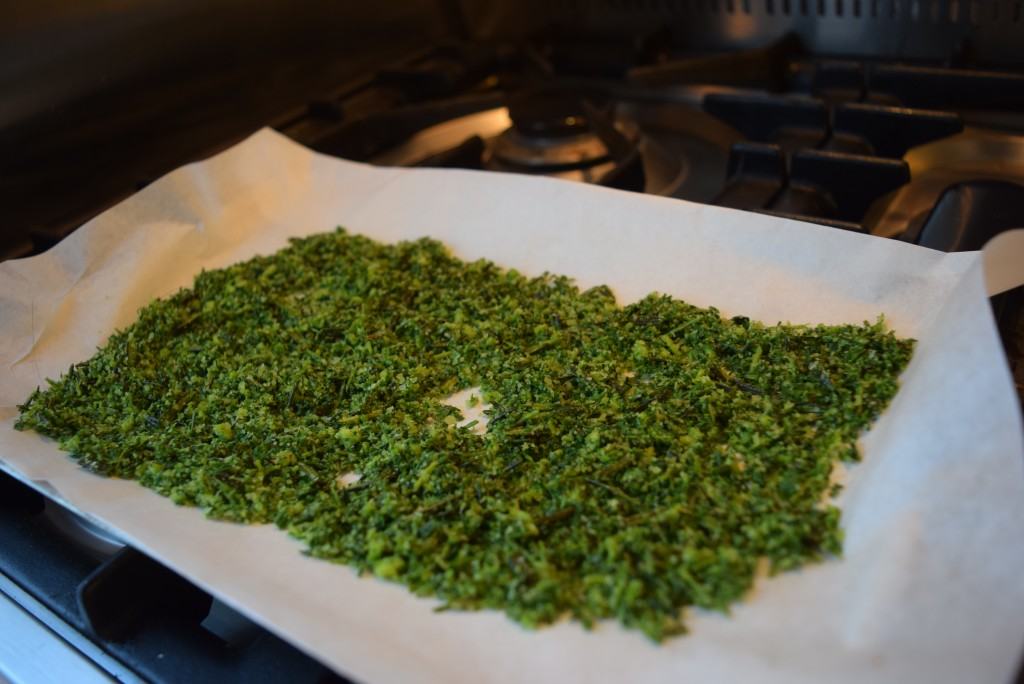 Once these 15 minutes are up, stir the mixture and break up any lumpy bits as the salt dries out. Put it back in the oven for a final 10 to 15 minutes or until the mixture is flaky and completely dry.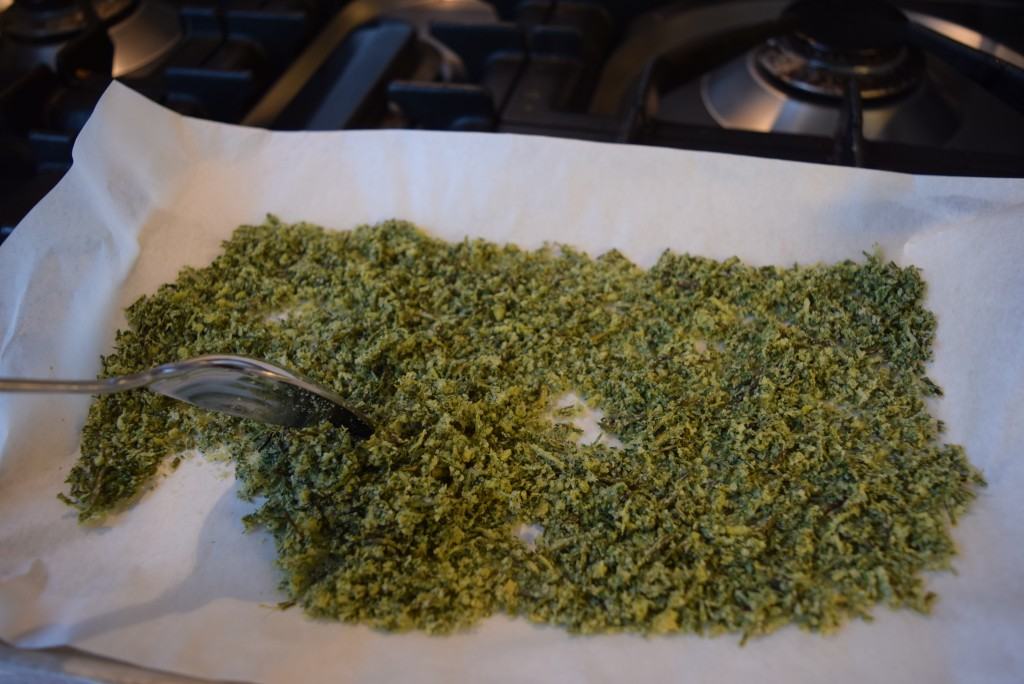 Store this delicious seasoning mix in a small jar and use whenever and wherever you need a hint of garlicky herby tastiness.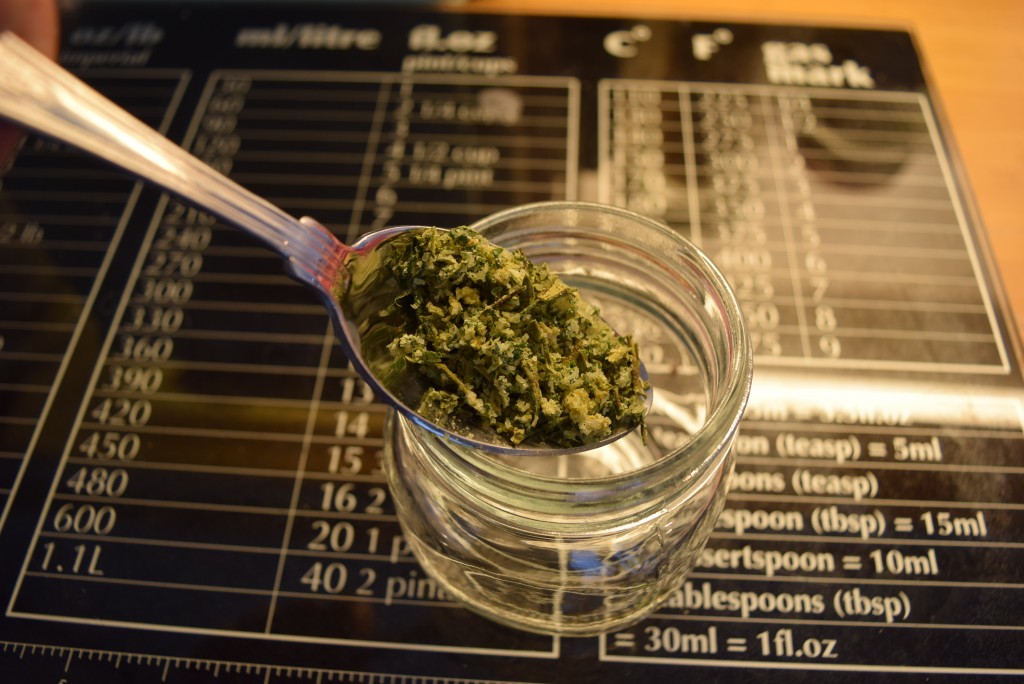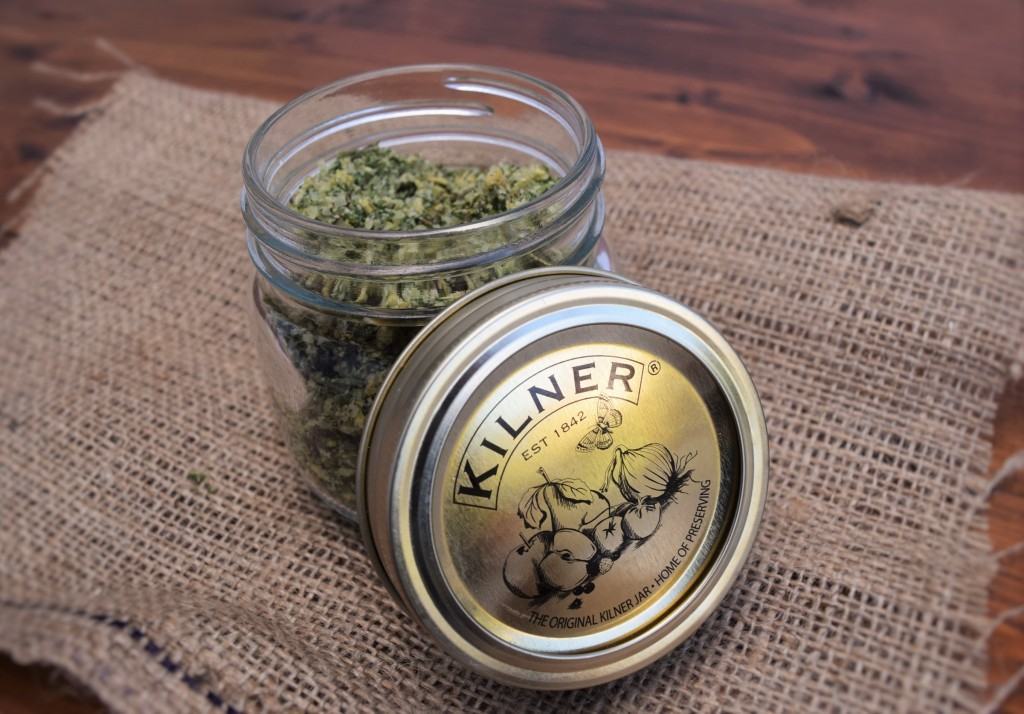 This would also make a perfect gift for anyone who needs a little seasoning in their life. If you can bear to give it away.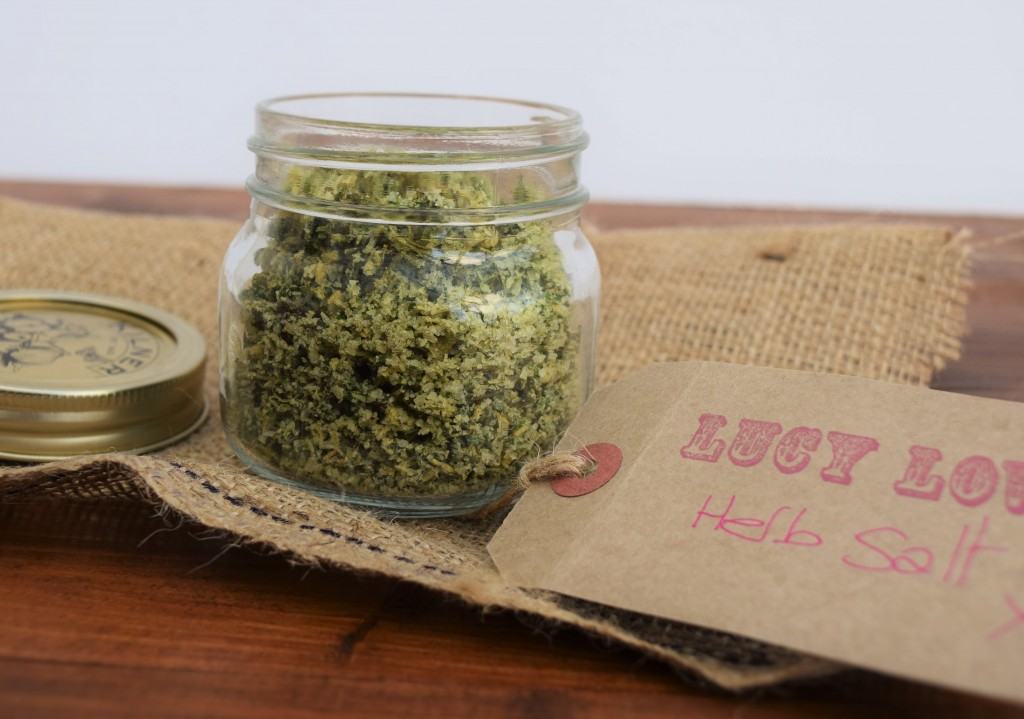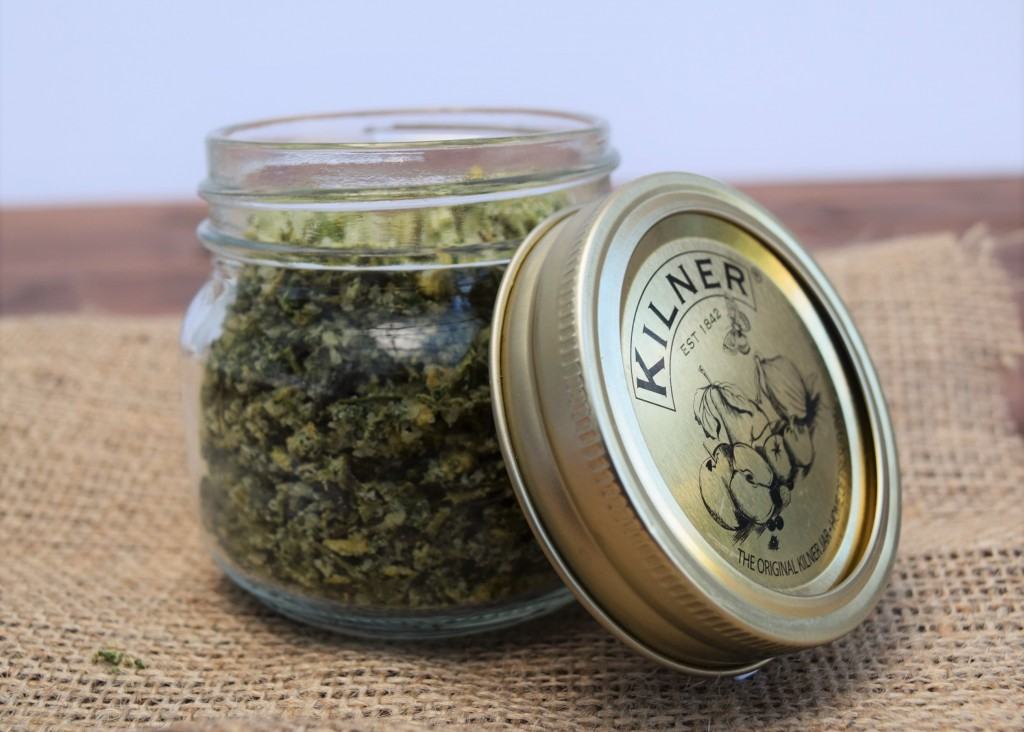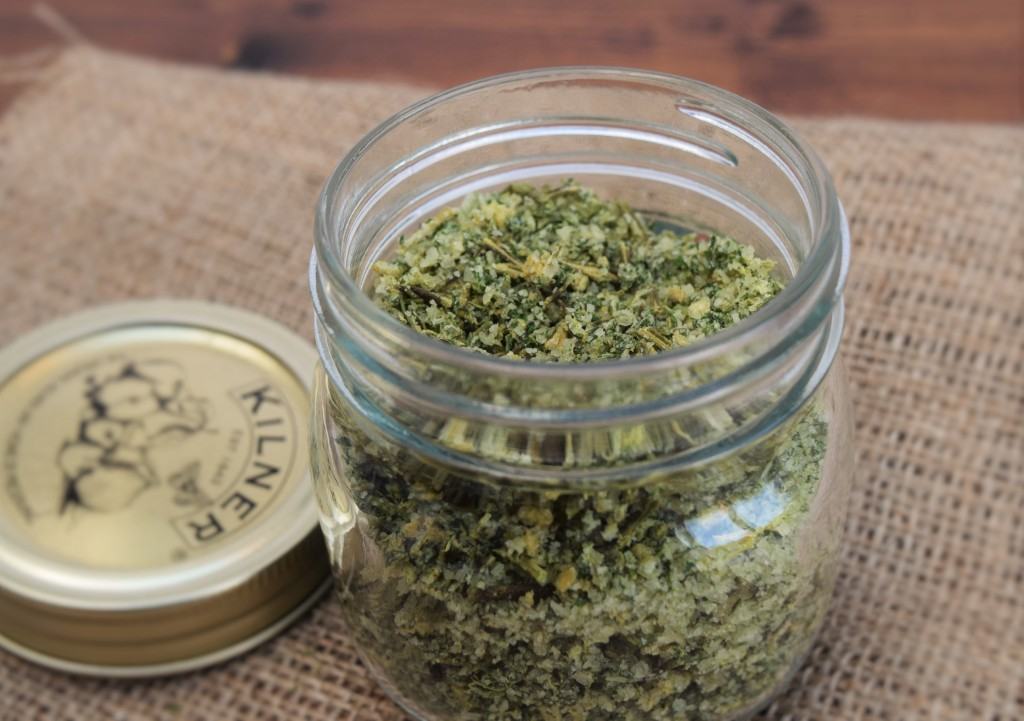 Even though this recipe is simple and quick, the benefits are huge. Sprinkle it everywhere *within reason* and your chicken, roast potatoes, broccoli, soups and salads will have a renewed lease of life. A jar of herby salt is no dog faced purse, but I only bought one of those back and I'm not sharing it.
Lucy x
Garlic and Herb Salt Recipe
Makes one small jar, which will last for ages
You will need a food processor or small chopper or a good set of biceps and a knife and chopping board or pestle and mortar

60g flaky sea salt, e.g. Maldon Salt
3 cloves garlic
A selection of fresh herbs, I used 20g rosemary, 15g oregano and approx 15g (half a small pack) parsley but do vary this to include any of your favourites
Pre heat your oven to around 100 degrees fan assisted.
In your food processor, tiny chopper or a bowl add the flaky sea salt. Pop in the peeled garlic cloves, then follow in with the herbs of your choosing. Remove any particularly woody bits from the rosemary, but other than that you can include stalks too.
Process this mixture until everything becomes finely chopped and a beautiful green colour. On a lined baking tray, spread out the herby salt and pop in the oven for 15 minutes. After this time, take it out and give it a bit of a stir to break up any lumps. Pop it back in for another 10 to 15 minutes, or until completely dry and sprinkly. Store in an air tight jar, and it will keep indefinitely, I am guessing.